Build A Home Gym Instead Of Going Out To Exercise—Here's Why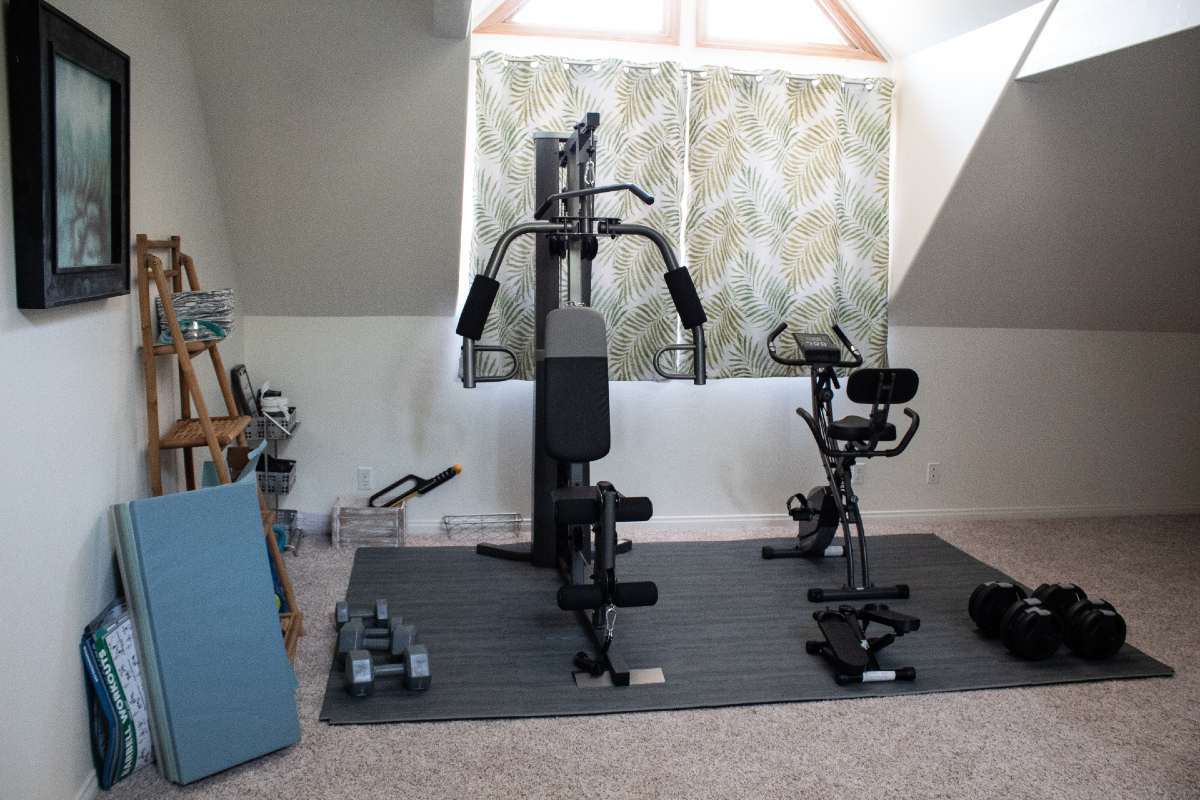 Although many are hopeful that the vaccines can help us return to the normal we once knew, the Delta variant brings a much bigger threat to everyone who steps foot outside. It's clear that staying inside remains necessary. Fitness buffs, in particular, have paused their regular gym routines. As a result, some build a home gym to stay fit despite the ongoing pandemic. Here's why you should do the same and know which equipment you need for your exercises.
Gym-Goers Choose to Stay Home
Despite the virus, some gyms in Texas or Indiana remain open. Mask-wearing varies depending on the state's policies. Even with observed health and safety precautions, the risk of contracting the virus is higher when you're exercising with others.
Plus, even if you may be protected with a vaccine and want to continue your fitness routine, you may still be at risk of getting the virus. That's why many fitness buffs around the world express the same sentiment that it's much better to exercise and build a home gym.
Nirbhay Metha from India says he doesn't want to go back to commercial gyms anymore. Similarly, Ben Barbanel from the UK has also expressed his intention of never going back to the gym and relying on technology to work out. Plus, Shylah May has also been fond of home workouts, and she'll stick to that routine.
Why It's Better to Build a Home Gym
Well, aside from the obvious spread of the virus, building a home gym can help you save some cash and time in the long run. Run Repeat reveals that an annual gym membership charges less than $500. But it can go upwards of $950, depending on the gym.
For one, you no longer have to share gym equipment (and a shower) with other people. That thought alone keeps you safe from getting the virus or spreading it to others.
Sure, you'll be surprised at how expensive most gym equipment is. But most quality gym equipment can last a few years. With proper use and maintenance, home gym equipment can last up to seven to ten years.
If you have a home gym, you no longer need to commute, drive, or walk to your nearest gym. Therefore, you'll no longer have to spend a few bucks on a bus ride or gasoline for your car when you can immediately use equipment at home.
Although a trainer may not keep a close eye on your form, you can always subscribe to online exercises. Most of them will give you detailed instructions on moving properly or remind you of your form when you exercise.
Equipment You Should Have to Build a Home Gym
Before you splurge on equipment you might not even need, it's best that you assess which ones you'll regularly use. Think about the exercises you usually do at the gym, for example, cardio or strength training. From there, determine which equipment is best suited to complete your daily workout routine. But, if you don't have the luxury of having an ample space to fit all of the gym equipment you need, there are space-saver options.
Dumbbells
Dumbbells won't take up too much space in your home. You can store them by using a drawer or a sturdy rack. Examples of dumbbells you can purchase are from Core Home Fitness or BWSS. You can move up or down a weight, depending on your workout.
Price range: $299 to $499
Mat
A mat is essential to your home gym. Even if you won't do yoga, it's best when you do exercises lying down. Plus, it's an alternative if you don't have a carpet. The ones from Yoga Zeal or Lululemon are worth buying.
Price range: $79 to $145
Suspension Training System
This one has different straps, which you can use at home or on the go. You can anchor the straps on a sturdy pole or column, and you can work up a sweat with the right exercise. A highly recommended suspension training system comes from TRX.
Price: $167.95
Bike
A bike is another useful gym equipment when you want to build a home gym. It's not bulky like most treadmills or ellipticals. And in a few minutes, you can burn a lot of calories.
Price range: $130 to $399
Treadmill
Standard treadmills do take up space, but there are some you can fold and store. Plus, you can even multitask with some treadmills that you can put under your desk while working from home.
Price range: $270 to $600
Nature's #MeToo: How Female Animals Fight Back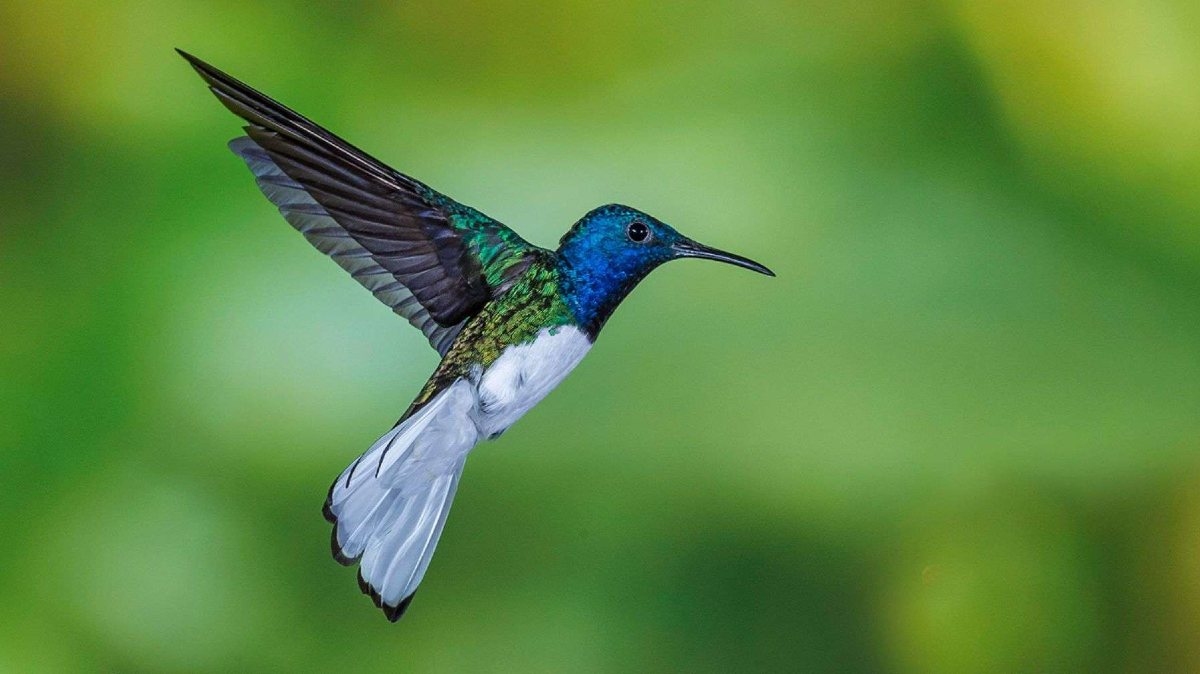 The #MeToo social movement has gained international attention over raising awareness against sexual abuse and publicizing sex crimes and harassment. As it turns out, females fighting back when facing injustice isn't exclusive to humans. In fact, recent studies show that certain animals also have their own ways of retaliating when ill-treated.
Yes, nature has its very own #MeToo movement, and the hummingbirds and octopuses show us how it's done in the wild.
#MeToo: Female Hummingbirds Take What's Theirs
First, let's talk about hummingbirds, particularly the white-necked jacobin hummingbirds (Florisuga mellivora). The male birds of this species have blue-colored heads and throats, while female ones have more muted hues – olive-green heads and backs, with spotted throats. On the other hand, some females also have blue coloring, and they often use it in their #MeToo movement.
According to a study published in Current Biology, researchers found that female birds display their blue coloring. Though birds often show their colorful features during mating season to attract those of the opposite sex, the study found that procreation isn't their motivation. In fact, males don't seem to prefer blue-colored female birds.
University of Washington evolutionary biologist Jay Falk who led the study, said mating choices don't exclusively determine animals' looks. Falk's team released over 400 birds in Panama and used genetics to know their sex to conduct the study.
To make the research even more interesting, the researchers placed green or dull-colored dummies on feeders. According to the results of the study, males attempted to mate with the dummies, mistaking them for live female birds.
Falk described male jacobins as the" show-off jocks of the hummingbird world," and for a good reason. Aside from attempting to court the dummies, some male birds also attacked the dummies. And when this happened, other species of hummingbirds also followed suit. According to Falk, this only goes to show why female birds wanted to show off their blue color – they want to have as much power as the males.
Female Octopuses Don't Stand Back
For other animals, it takes a lot more than showing colors to gain a bit of leverage in the struggle for power between genders. Such is the case for female octopuses off the Australian coast. Their #MeToo move? They throw a fit – literally.
University of Sydney scientist Peter Godfrey-Smith and his team filmed Sydney octopuses at a site in Jervis Bay. Some people call the place Octopolis because it's one of the few locations in the sandy sea bottom where the octopuses can create dens, thus their big population in the area.
According to the study, the females throw shells and silt to target males that harass them. How do they do it? Godfrey-Smith says the females hold algae, silt, or other objects under their bodies with their tentacles. They then angle their siphons and shoot water afterward. As a result, they propel the projectiles in a move akin to throwing.
Godfrey-Smith says octopuses often use this move to excavate dens or to dispose of the remains of meals. In that sense, it was easy to assume that the move was a harmless deed without malice. However, they started to suspect that something was up when they saw that the females hit males.
When they gave it a closer look, they indeed found the difference between throws that clear the den and throws that target others.
In fact, they even caught a female octopus throwing silt ten times at a male that was attempting to mate with her. The female was successful in hitting its target five times. The male tried to duck and avoid the projectile but to no avail.
Hackers Threaten The Alexander Lukashenko Regime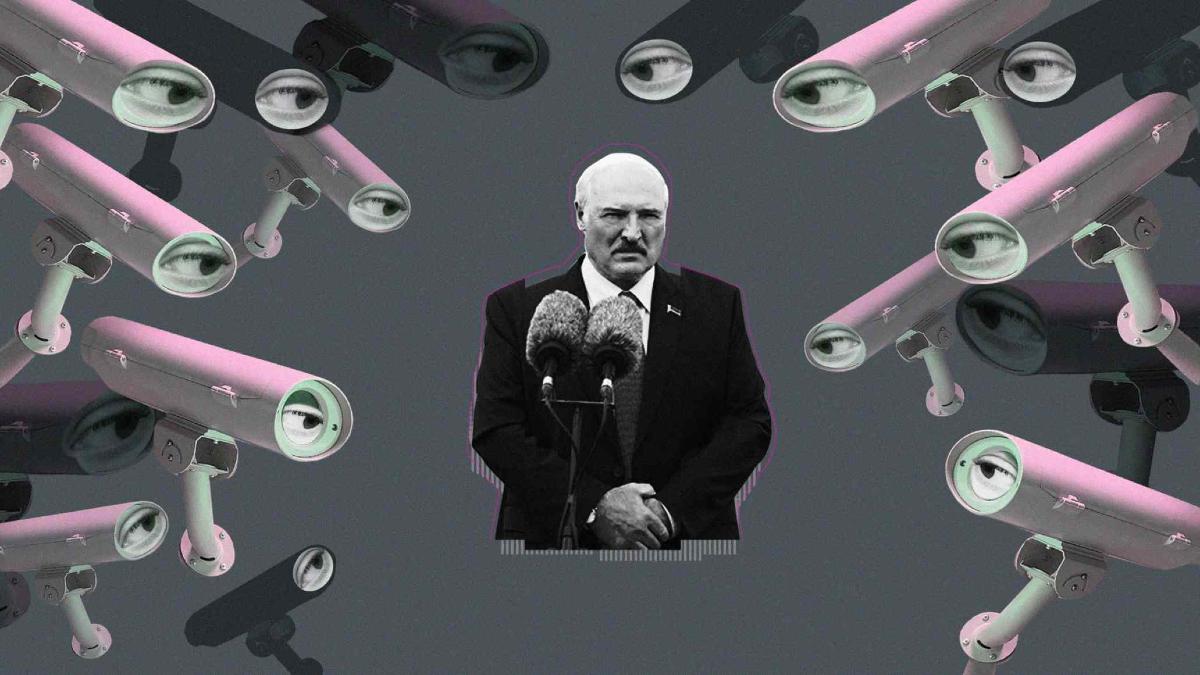 A group of hackers threatens Alexander Lukashenko's empire. The hackers say they have data of all corrupt and misdoings of the dictator.
Belarus is a country bordered by Russia and Ukraine. It is the 13th largest country in Eastern Europe, with a population of 9.3 million. Its dictator, who has been appointed into office since 1994, is the first president of Belarus. For close to three decades, Alexander Lukashenko reigned supreme with the most restrictive police authorities. The tyrant used his power to remain in office to date.
However, Alexander Lukashenko's opposition is trying to overthrow this almost 30-year regime by collaborating with a group of hackers. They aim to expose the wrongdoings of Alexander Lukashenko and his political intentions.
The group of hackers called Belarus Cyber Partisans consists of activists in Belarus with over 77,000 subscribers on Telegram. Belarus Cyber Partisans has penetrated Belarus's authoritarian government.
Leaked information about Alexander Lukashenko
It all started when Belarus Cyber Partisans leaked information they gathered from the most confidential government and police networks. These activists protested against the dictator in September 2020. It's by using government websites to unleash a series of fraudulent systems — including the country's most recent election. 
Although Lukashenko won by a mile, the people of Belarus believed that the win was a total fraud. Experts believe that this might be the most comprehensive hacks of a nation in history.
Belarus Cyber Partisans claims they have successfully infiltrated a majority of the Belarus administration by breaching the most sensitive police and government networks. The group has released evidence of Belarus police crimes, the country's cover-up on the real COVID-19 mortality rate, and the violent crackdowns on the people's peaceful protests.
Since the group has hacked almost all of the administration's systems, they assured more information is coming. They say that the series of leaked information is just a fraction of the other ruthless crimes that Alexander Lukashenko committed.
An anonymous Belarus Cyber Partisans representative said in an MIT Technology Review interview that, "What we want is to stop the violence and repression from the terroristic regime in Belarus and to bring the country back to democratic principles and rule of law."
The country's thriving IT scene led to the formation of the Belarus Cyber Partisans. The group comprises 15 IT professionals who started causing turmoil in September 2020 when the group began defacing the country's government websites.
Help from officers and former politicians
In December 2020, Belarus Cyber Partisans sought the help of a Belarusian law enforcement group called BYPOL. This is an organization of intelligent officers and former politicians working from outside and inside the country to dethrone Alexander Lukashenko and end his unjust and cruel methods. Last year alone, the dictator arrested over 27,000 people from peaceful protests.
A former Belarusian diplomat attested to the regime's criminal activities and supported both groups' plans in exposing Alexander Lukashenko's misdeeds. He says the groups will open the people's eyes by making the crimes more "transparent."
The series of leaked information also included drone footage of violent crackdowns of the people's protest, audio recordings, and video feeds from surveillance cameras and isolation cells.
Overall, the Belarus Cyber Partisans' goal is to weaken the regime's infrastructure by implementing cyberattacks that cripple the government's security forces. Moreover, the group also ensures that protesters get the protection they need.
Kim Kardashian Breaks The Internet. Again.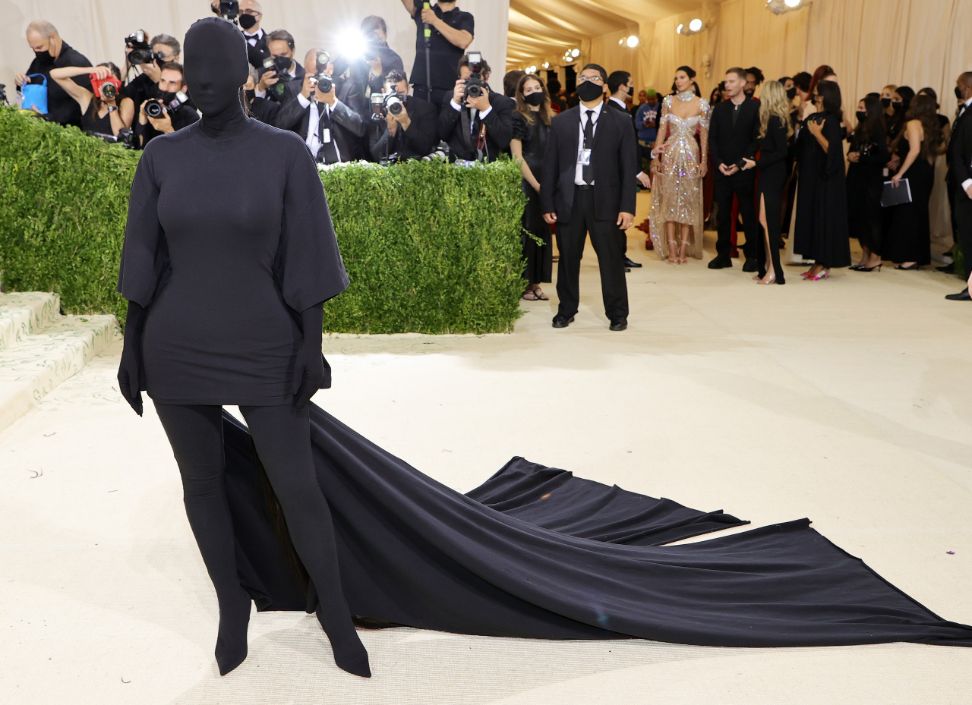 Hey everyone. Kim Kardashian did another thing. And it's not what you expect.
This year's 2021 Met Gala theme was "American Independence." This theme was so open that the outfits, dresses, and costumes were absolutely all over the place. From Frank Ocean's puppet to Grimes' Sci-Fi Warrier outfit, to AOC's "Tax The Rich" gown this year's Met Gala was one to see.
And who stood out amongst the crowd? Why, Kim Kardashian, of course.
When people expect something from you, the best way to maintain attention is to take that expectation and flip it on its head. Because Kim knows how to "break the internet," Twitter went HAM on memes. 
Here's a compilation of all the best memes made from Kim Kardashian and her attention-seeking outfit. 
If I woke up seeing that I'd have a very wet bed.
Definitely knock before entering.
Some people may be very disappointed when they unlock this character.
Me. So, so me.
Quick! Throw a Pokeball at it!
Best anti-social social outfit ever.
"dementor" is a little on the nose, no?
You know who had a way more impressive Met Gala appearance than Kim Kardashian? Lil Nas X.
Look at how shiny she is. You go on Lil Nas X, with your gay C-3PO look.