Is There A "Best Wordle Starting Word"?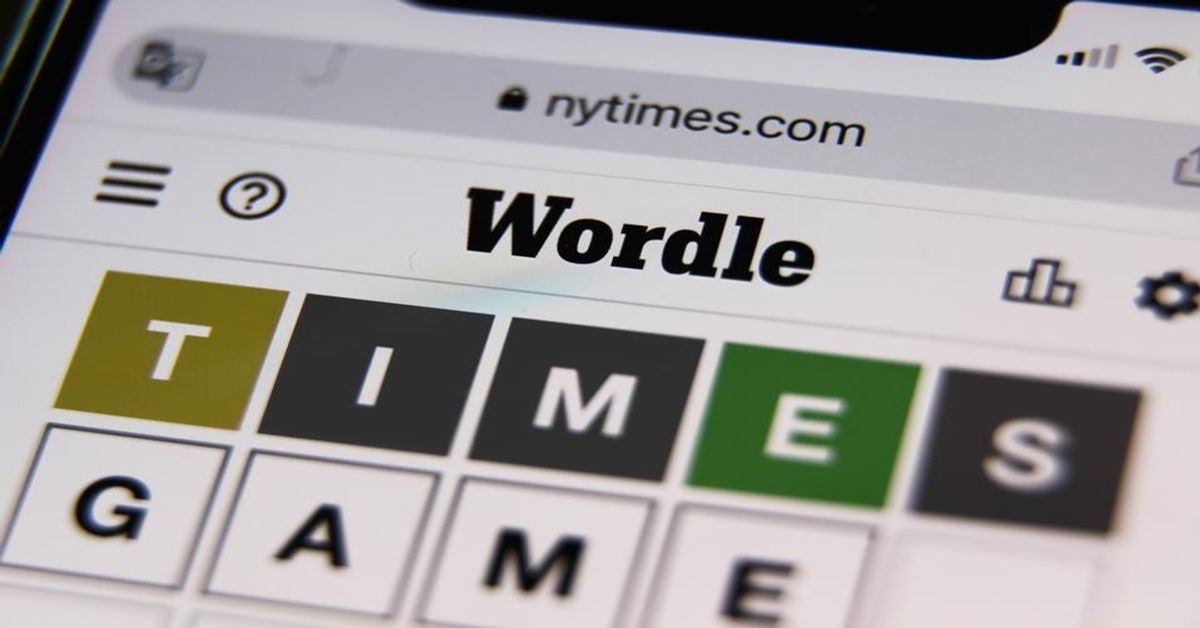 Wordle is a free virtual game that challenges users with a new word puzzle each day. This green, yellow, and black squares grid is the latest pandemic phenomenon.
Have you seen the articles with the title "This is the Best Wordle Starting Word According to Science, Language Experts, Math, AI, or A Panel of Geniuses?" We're told about the most appropriate word to begin our Wordle in these articles.
Erik Kain, Forbes entertainment writer, said he understands that we all want to use strategies for success. That's why he wrote a Wordle Tips and Tricks guide. 
The only problem is that – it's all a bunch of rubbish.
Kain said he didn't give the "best" word at all in his version of the Wordle guide. Instead, he suggests that players pick words with common letters. Most of his tips are a little vague, though. That includes playing puzzle games, reading books, and becoming familiar with language and puzzle-solving.
For him, relying on the best word is crazy. There's no single work that will guarantee you're the most successful when playing Wordle. 
Kain said if you want to guess the so-called best word every time, or if you're just superstitious about why you buy a lottery ticket, good luck to you. Everyone has their strategy, and that's fine.
Knowing the best Wordle starting word seems silly and pointless. How much does guessing the "best" word increase your odds? Given there are around 2,000 possible words at this moment, possibly not much. Sometimes, a wrong first guess can be helpful, too, by eliminating possible letters.
Also, this must become stressful after a while. Kain said he finds the game a bit boring. Still, he changed his starting world every single time. It's more fun to think of new words every day. Plus, the various combinations and orders of letters make things more exciting. You could list down all the five-letter words in this blog and enjoy the best starting words for several days.
Remember, there is no such thing as the best starting word for Wordle
Start every game with whatever word that comes to your mind. Or something you read last night in a blog post or news article. It could be something you overheard from someone on your way to work.
It's lousy because that's how you're feeling, or noisy because the neighbors are arguing, Or alone, because here you are on a Saturday night, sitting in the kitchen staring blankly at the wall and drinking by yourself. Perhaps, you're just wondering where all the years have gone and if things will ever change. In any of the given situations, you're solving a word puzzle.
Maybe it's a train because you've always wanted to travel to that destination. There's so much legroom, and there's something romantic about it. It must feel like you are in a movie. But now, all you can think about is Double Indemnity and North By Northwest. Maybe a train isn't that romantic, after all. But it's still exciting.
You're sick of flying because you've always been afraid that the plane will crash but too embarrassed to tell anyone. What a silly thing to be scared of—all the statistics say flying is safer than driving, right? Then again, you're kind of afraid of driving, too. That one wreck you saw as a kid still comes back to haunt you now and then.
There you go, great ways to enjoy the things you love while attempting to reap the success of this new social media craze. Try it out. Good luck!
How Cash-Strapped Homer Simpson Manages His Finances: A Fan Theory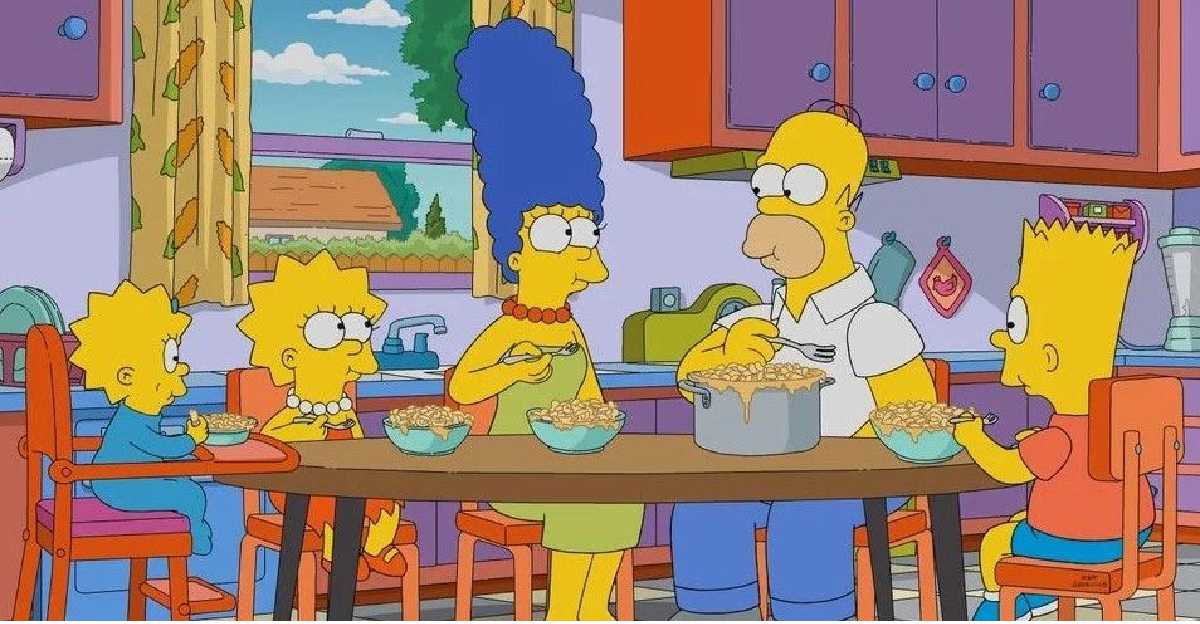 Have you ever wondered how a constantly broke Homer Simpson can pay for everything? In Season 8 of The Simpsons, we see a gag that may well clarify the fictional family's unexplained wealth. Read on to learn more about a fan theory around Homer Simpson and his finances.
The Simpsons
Incorporating real, modern-day family issues into an animated world, The Simpsons has its comedic foundation on concerns such as marital woes, work-related stress, and problems concerning money. We see Homer's struggles with his finances as an integral part of many episodes most of the time.
In Season 8, one of the series' strongest seasons, there is an episode wherein a throwaway gag suggests that Homer isn't as broke as we may think. On the contrary, it implies that the family is fairly doing well financially, with no need for extra cash. 
Related Story: These 12 Simpsons Predictions Will Give You Goosebumps
Homer's Situation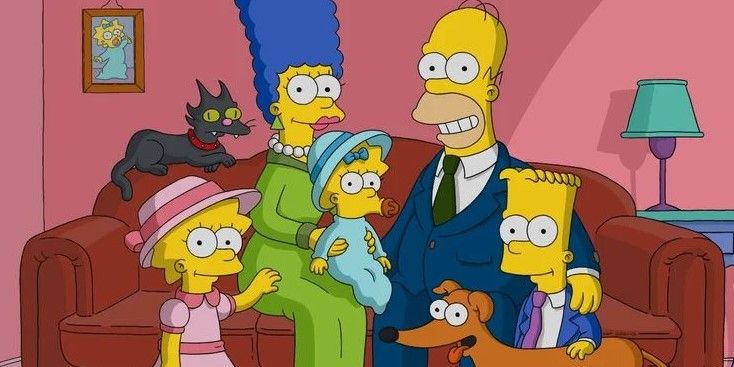 Only a few families of today can totally claim that money is no object, and the Simpsons are not the exception, maybe even more so as Marge is a stay-at-home wife with only Homer doing the daily grind. Although we see her working from time to time in the duration of the series, they weren't something permanent.
Homer's joke of a boss, Mr. Burns, is depicted as a greedy employer who always finds ways to cut corners. One of which is his way of being stingy with his employee's paychecks. To add more to his meager income, we see Homer taking on additional hours to be able to sustain his family's growing needs.
This is especially true when one of his family members gets into a new passion or hobby. One example was when Lisa got into horseback riding or when she went into musical teaching.
Quite the Opposite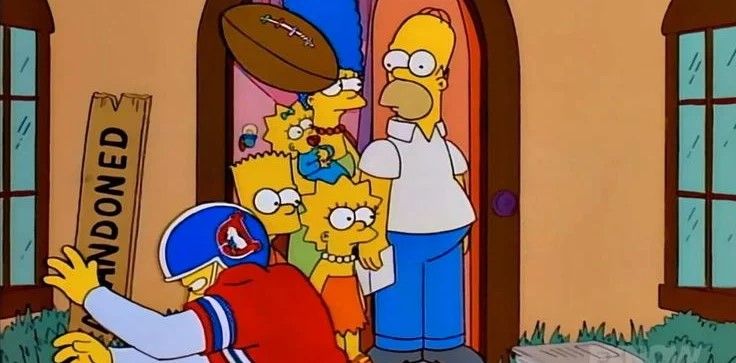 Even though we see Homer Simpson and his finances in such a way, we often see them spending cash like there's no tomorrow. In Season 6's Itchy & Scratchy Land and Season 7's The Day The Violence Died, we find Homer dropping humongous amounts of money. A theory by Simpsons fan awkwardhipsters on Reddit says that the family's wealth comes from a scene in Season 8's You Only Move Twice. 
This episode is where Homer relocated the family to Cypress Creek to work for Hank Scorpio. He went to great lengths to work for the guy as he got along well with him. What he didn't know was that Hank was a narcissistic, egomaniacal, and arrogant person who was bent on world domination. Unknowingly, Homer even assisted Hank in one of his evil plans, which have resulted in the death of a secret agent.
In the end, Homer takes back his family to Springfield after giving up his job with Hank. As a farewell gift, Hank bought the Denver Broncos and gave them to Homer. Hank did this after hearing that it was Homer's dream to own the NFL's Dallas Cowboys.
Surprisingly, Homer was disappointed with the gift, not knowing that the Broncos would win the Super Bowl three times after this episode was aired. The team is now worth billions of dollars, even if they lack the Twitter presence of the Pittsburgh Steelers.
The Fan Theory
And so, the fan theory is that Homer still owns a part of the team, the reason he seems to spit out money whenever he can. This may also explain how Homer can afford to send Lisa to an Ivy League school, as can be seen in Season 29's Mr. Lisa's Opus.
In addition, this may be why the family seems to have a limitless bank account. They never lost their house, they can easily pay for Homer's never-ending injuries and his excessive time off from work.
And for other entertainment stories, read more here at Owner's Mag!
Review: We're All Going to the World's Fair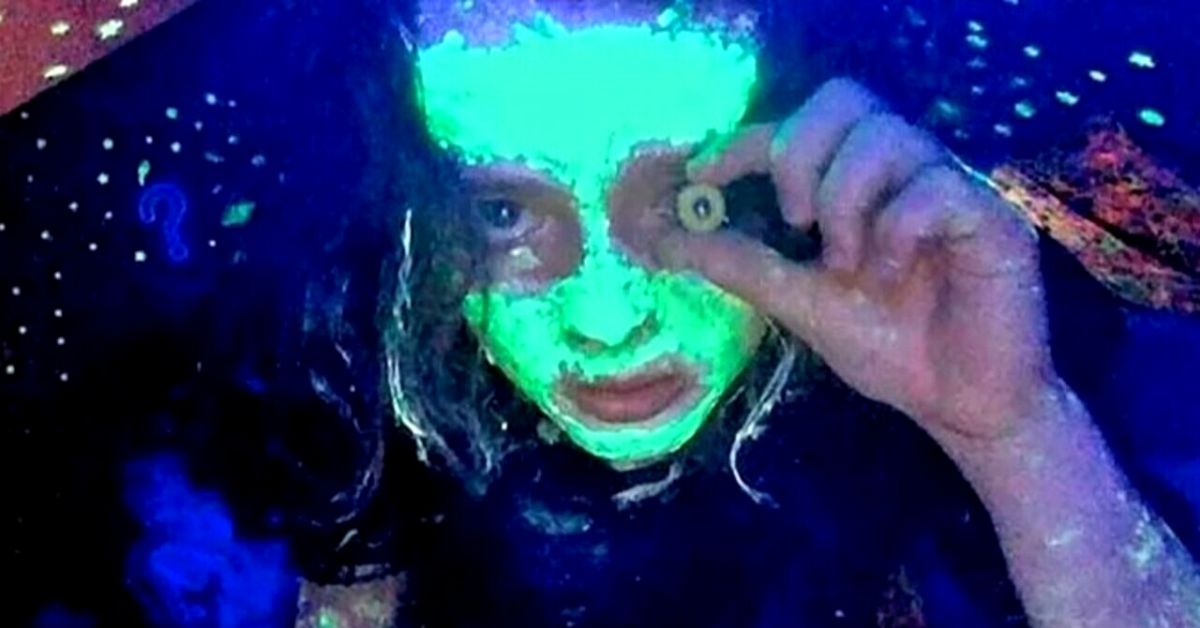 Jane Austen's Northanger Abbey tells the story of a girl whose perception of reality is warped by her love of Gothic novels. Austen deftly weaves Gothic tropes into her writing before coming to a controlled, romantic ending.
But how does the evolution from Gothic into horror affect that narrative? What about post-Blair Witch grassroots horror? How would Catherine Morland respond to the blurred line between horror and reality in our fragmented online culture? Enter We're All Going to the World's Fair.
Perhaps the greatest testament to World's Fair is the personal memories it seems to bring out in its audience. Scroll through Letterboxd and you'll find reflections on cryptic YouTube messages, creepy chatroom encounters, and friends who poured hand sanitizer in each other's eyes.
Personally, I was too anxious a kid to get involved in the sort of horror ARG that this film's protagonist, Casey (Anna Cobb), does. Still, anyone who was raised in the '00s or '10s knows about this sort of online supernaturalism. I knew my fair share of kids who got invested in the paranormal like Casey. At the very least, I was quite familiar with Creepypastas, which this film references explicitly.
What makes this film feel so personal is the online intimacy of its storytelling. With rare exceptions, World's Fair is told entirely through YouTube-style videos. Even when Casey isn't on-screen, we're with her.
The only true break from this is at the end, when JLB (Michael J. Rogers), the only other credited actor, gets a scene and a half of his own. His "other" is also a strikingly relatable one. Like any strange adult you interact with online as a child, he can be viewed either as a concerned guardian or another supernatural threat.
Not unlike Austen, writer-director Jane Schoenbrun is a formal virtuoso. She prepares an uncanny charcuterie board of internet horror ranging from 8-bit "found footage" to VFX-driven short films.
Alex G's score sets a chilling tone, as does Cobb's refreshingly weird performance, but often the scariest part of the movie is the silent, rotating arrow that plays between videos. It reminds us that we're watching from someone's point of view, of the sensation of being held captive by late-night horror rabbit holes.
At the time, I felt a bit disappointed by the film's optimistic, reality-check ending. Like Casey, I had been swept up in the game. As horrific and seemingly deadly as it was, I wanted to believe. It took me a few days to recognize that the film isn't from Casey's perspective; it's JLB, watching Casey's videos. That's why we never see Casey outside of this altered, late-night state. We never know her family, her school, or her interests. Near the end of the film, we realize we might never have known her at all.
We're All Going to the World's Fair's creepy, voyeuristic horror is closely tethered to our strange reality. It's not just based on a true story, it's based on a billion true stories. If you were raised on the internet, you may uncover one of your own.
We're All Going to the World's Fair is now playing at PFS Bourse and available for digital download.
How To Survive The 5-Minute Internet Fads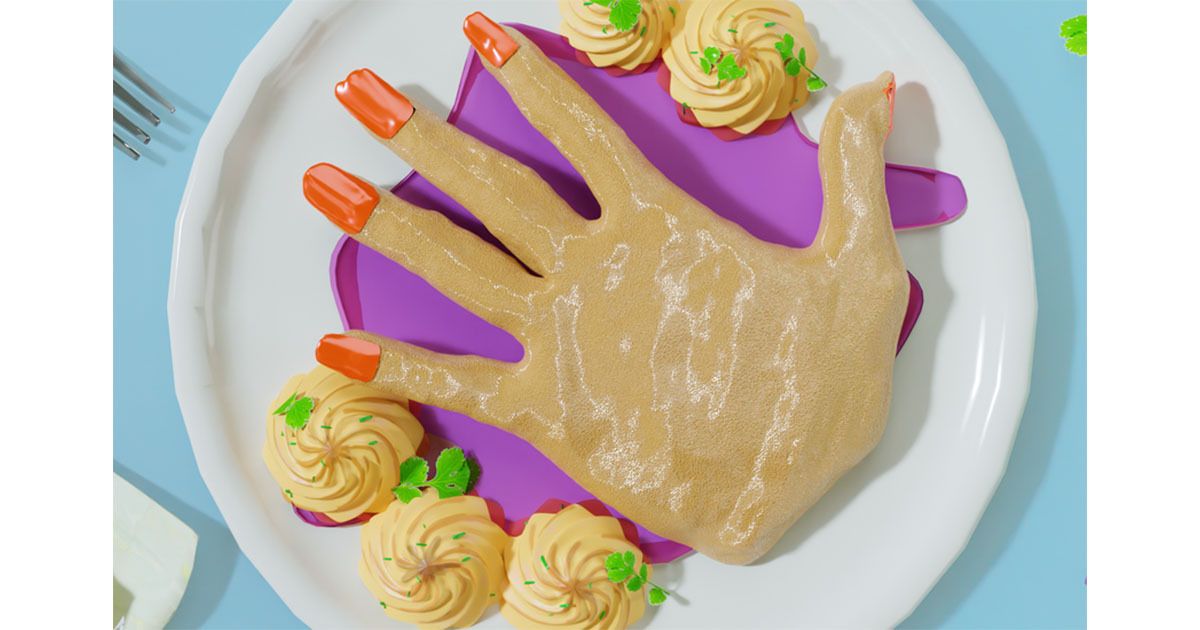 Since 2015, Tasty's has featured hands preparing recipes for goodies like cheese-stuffed mashed potato balls. Tasty is a division of Buzzfeed that produces and shares content about comfort food. Each of their recipes is uploaded on their Facebook page and YouTube channel. Some of them have become part of today's internet fads. 
Surprisingly, these "hands and pans" videos helped shape the internet as we witness nowadays.
Tasty's DNA is now in the TikTok food cravings for pizza or baked feta pasta. People sharing social media videos of hands-focused tasks like household cleaning or organizing drew inspiration from Tasty. So did the 2020 craze of knives cutting into a cake that looked like a Crocs shoe or a pickle. That video amassed almost 30 million views as people began sharing their version of awesome cake videos. 
Mainly, these internet fads helped establish smartphone videos as a primary tool that we interact via screens. The influence of Tasty might be everywhere online, but that doesn't mean that it is easy for Tasty itself. 
The Tasty Overhaul and the Challenges To Keep Up With Internet Fads
Recently, the food entertainment website is revamping itself to lean into our 2022 habits. Aside from that, Tasty is also enhancing its app and business strategy. Their transformation will satisfy the constantly evolving food novelties and efforts to create our recipes.
The BuzzFeed general manager responsible for the Delicious brand, Hannah Bricker, said that Tasty was confident with the quick-hearth churns of their endeavors and patterns. 
"Iteration is a component of our DNA. It's been a technique ever since the beginning." – Hannah Bricker.
For example, in its app, Delicious is adding features to let people swap their recipes. Also, they are incorporating cook-together troubles for women and men preparing food online alongside one another. Bricker explained that people seemed to want additional individual interaction during the pandemic. They want to contribute alternatively rather than just acquiring recipes given to them.
With so many online meals video clips on TikTok, Tasty is also teaming up with newbie video clip creators. For instance, in an arrangement with the supply application Instacart, dozens of TikTok creators will be equipped to publish Delicious recipes in just the TikTok application. Then viewers have the choice to buy the ingredients from Instacart's application. Tasty has an identical arrangement with Walmart.
Bricker explained Tasty's technique not as chasing every on net meals fad or the whims of popular applications but as embracing these in its primary id all around owning pleasurable foods. "Food is universal and private, long-lasting," she mentioned.
The challenge for Tasty and many other brands is staying relevant and fresh at the fast speed internet fads when the only thing sure is change.
Tasty.co Milestones
Tasty's Facebook page, created on July 31, 2015, has over 106 million followers. Their videos have received over 5 billion views as of April 3, 2021, and are the main content of that site. A video featuring pizza puff pastry twists has been watched more than 146 million times.
Tasty has four segments of recipes. Tasty Junior is for children. On the other hand, Tasty Happy Hour is for adults, with most of the recipes being alcoholic beverages. They also have Tasty Story and Mom vs. Chef segments.
The Tasty YouTube channel was created on January 22, 2016. Their most viewed video, titled "I Went To Japan To Make The Most Difficult Omelet," has garnered over 16.2 million views.