Best Baby Tech Gadgets to Simplify Parenting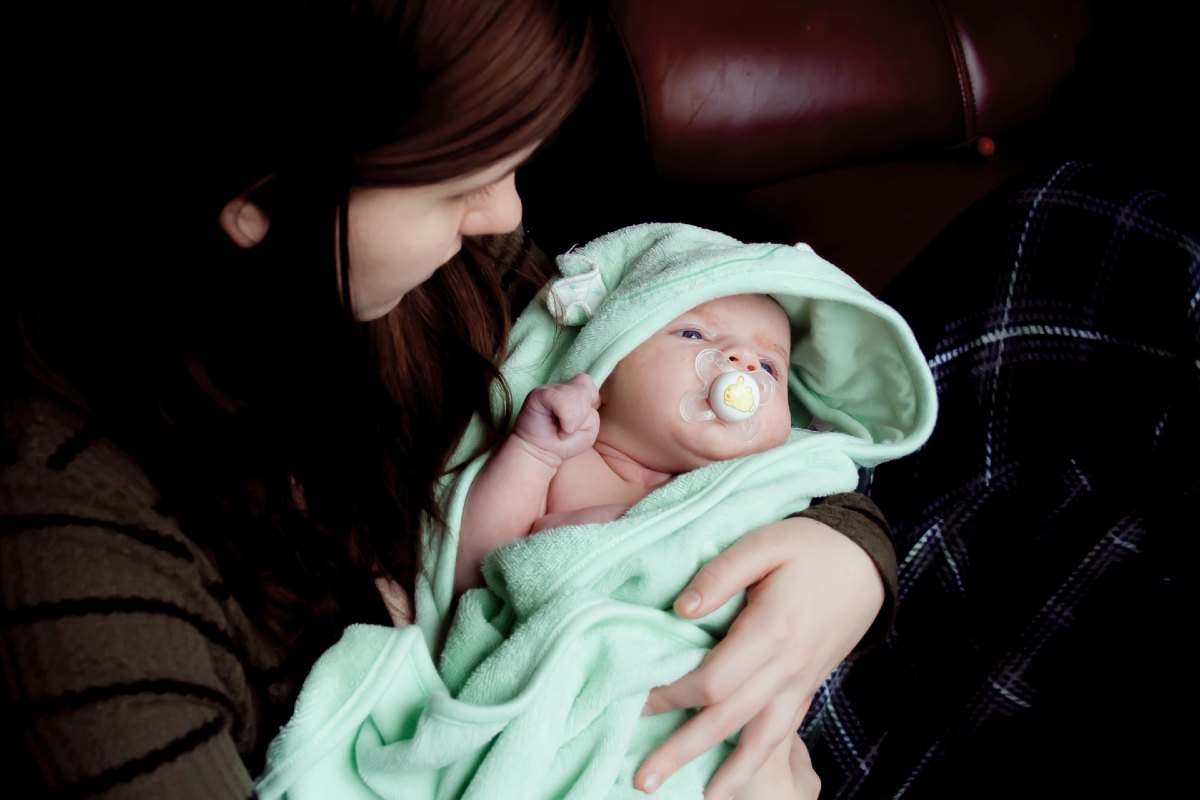 Taking care of an infant is never easy, and most parents would agree with us. A lot of parents need to multitask, and getting a full-time helper can be financially draining. Fortunately, there are baby gadgets that can help us simplify parenting and could be considered a wise investment. We selected the best ones in the market, and you might want to see it for yourself. We won't blame you if you suddenly click 'check out'.
1. Nanit HD Baby Monitor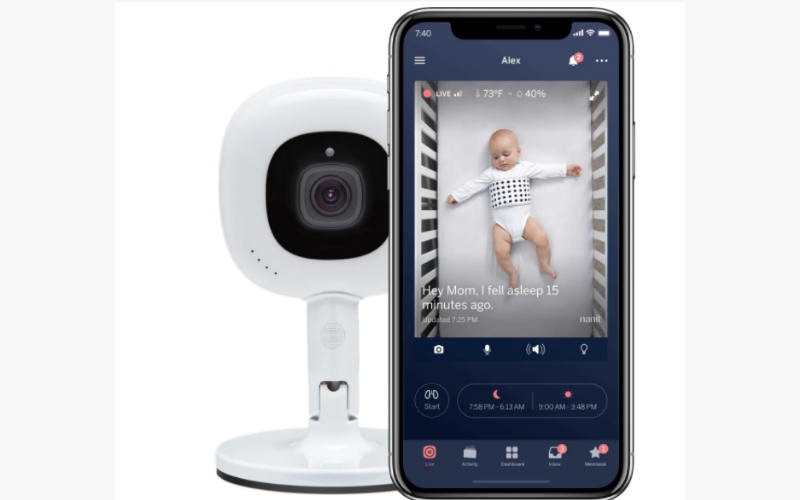 First to make it on our best baby gadgets list is Nanit's HD Baby Monitor. This award-winning gadget is a must for all parents out there. It's your baby's personal sleep trainer, breathing motion monitor, and your baby book on autopilot.
With this device, you can get better sleep without worries. And at the same time, it will capture your baby's best moments.
Nanit HD Baby Monitor isn't just for your baby. It's created for the both of you. Enjoy sleep tracking, overhead crystal clear HD video, real-time notifications, two-way audio, and safe cable management.
Price: $299
2. Baby Brezza One Step Baby Bottle Sterilizer and Dryer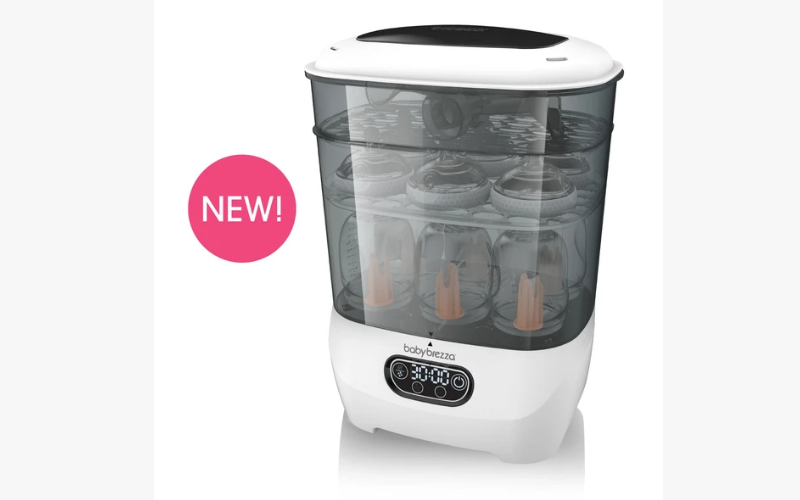 This is the most advanced way to sterilize and dry all your bottles, pumps, and other accessories. What we like about it is it dries up your things 33% faster and kills 99.9% of germs. You can leave your stuff for 24 hours inside the device, and it will still be sterile.
It can accommodate eight bottles, and it even has a tray for your breast pumps. Baby Brezza's Bottle Sterilizer and Dryer has an LCD panel if you want to use a specific function.
You don't have to worry about its heating plate as it uses stainless steel that avoids rust. And just so you know, the company has excellent customer support. You are certainly in good hands.
Price: $119.99
3. Baby Brezza One Step Baby Bottle Sterilizer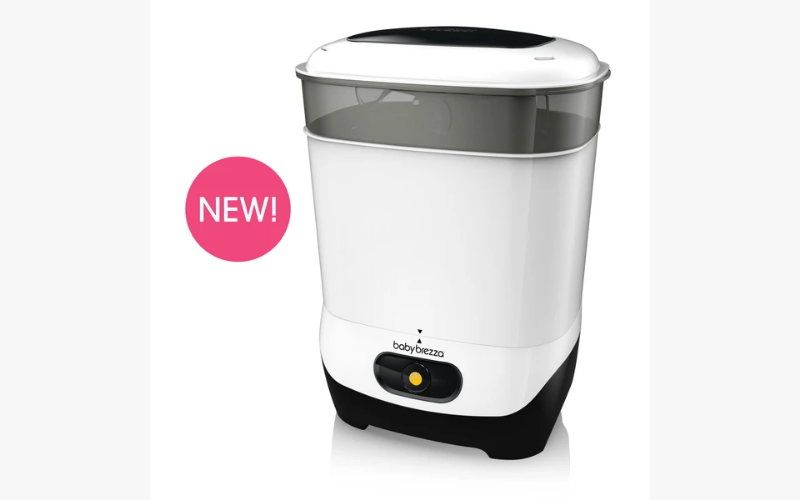 If you are on a tight budget yet would like to enjoy what Baby Brezza has to offer, then choose their Baby Bottle Sterilizer instead. Of course, this doesn't come with the dryer, but it has the same features such as being able to handle eight bottles and pump parts, stainless steel heating plate, and a guarantee to kill 99.9% of germs.
Price: $69.99
4. The Summer Instant Pacifier Thermometer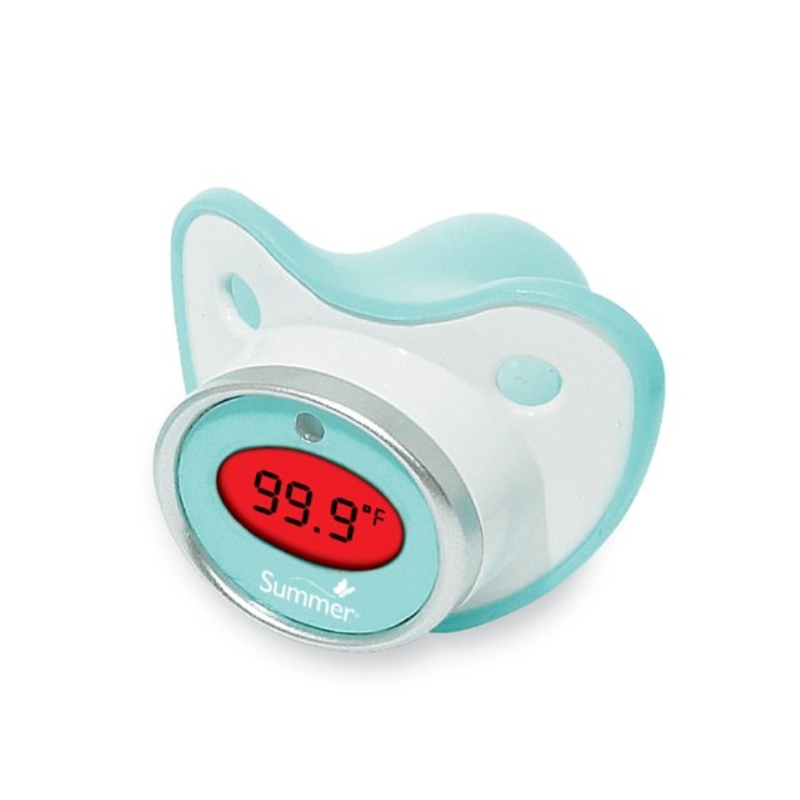 We all know that having a sick infant is already hard enough. Let's make it a bit easier with this Summer Instant Pacifier Thermometer. With this device, you can instantly tell if your baby has a fever – thanks to its alert glow. It even has a memory feature, so you don't have to manually keep track of your child's progress.
While it isn't a BPA-free product, they say it shouldn't be an issue as you don't have to use it frequently. However, there's another point for improvement. You see, you can't replace the battery and you will have to buy a new one once it dries up.
Price: $11.99
5. Playskool Glo Worm Smartsense Cry Sensor and Voice Recorder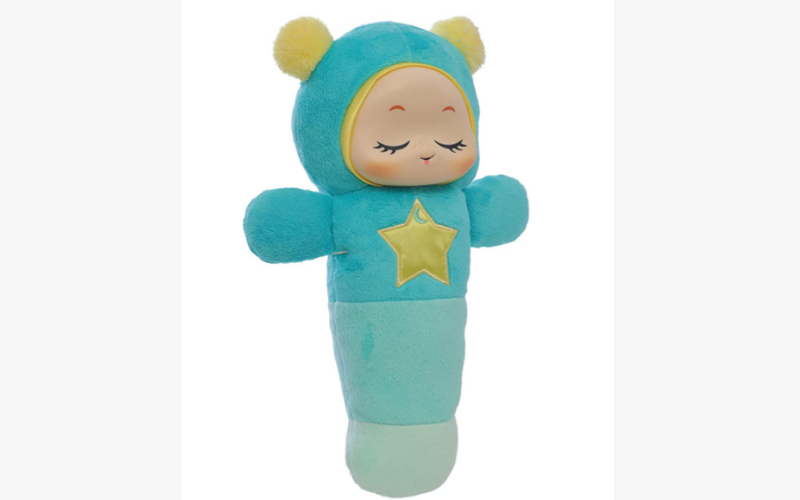 Make sure that your child will get quality sleep with this Playskool Glo Worm Smartsense Cry Sensor and Voice Recorder. It senses the unique pitch of your child's cry and will automatically activate its soothing sounds and glowing light. With the built-in recorder, your baby can always listen to your voice and your sweet lullaby. The best part is that you can wash the stuffed toy and could last for years. We bet this can be passed on to the next generation. It's one of the best baby gadgets ideal as a gift too.
Price: $24.99
6. Watolt Baby Nasal Aspirator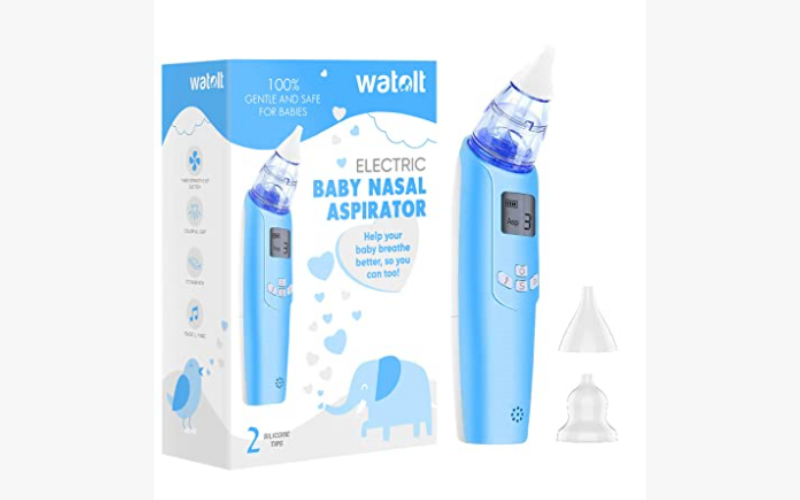 This nasal aspirator is specifically made for babies. It's not surprising that most people tag it as the 'damage-free baby nose technology'. You can adjust its operation settings depending on your needs. Plus, it has an LCD screen and music. These added features calm the babies most especially when they see an unfamiliar object such as a nasal aspirator.
If you must know, using cotton buds alone can push mucus into the nose canal, which can lead to further problems. Likewise, oral aspirators can cause severe contamination. To avoid these issues, invest in a quality nasal aspirator.
Price: $39.99
7. Snuza Go! Baby Movement Monitor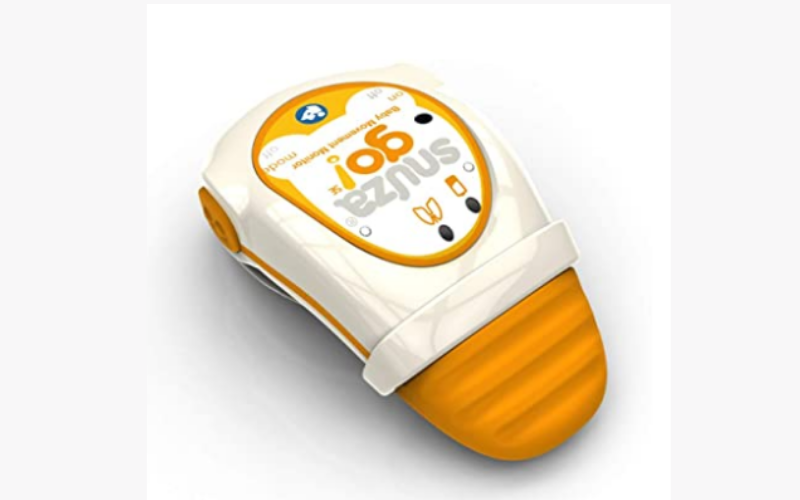 The Snuza Go! Baby Movement Monitor is perfect for 0 – 12 months old. A lot of parents are familiar with and terrified of SIDS. Thus, having an effective baby movement monitor is a must. It's small enough to be clipped on your child's diaper.
Setting this up is easy too, and you can do it with limited to zero guidance. It's safe as it doesn't have cords and wires that can be dangerous to little kids. You can even adjust the alarms at 20, 18, or 15 seconds of no breathing motion. It's one of the most ingenious baby gadgets that you can depend on.
Price: $99.99
As parents living in a fast-paced world where we need to accommodate a lot of tasks, getting help isn't a bad idea. While some of the baby gadgets from this list are expensive, there are a few that are easy on the budget. And remember, these things are not just to make your life easier, but rather to keep your babies safe – which is the most important reason for getting devices.
The Official Rules to Binge-Watching with Your Significant Other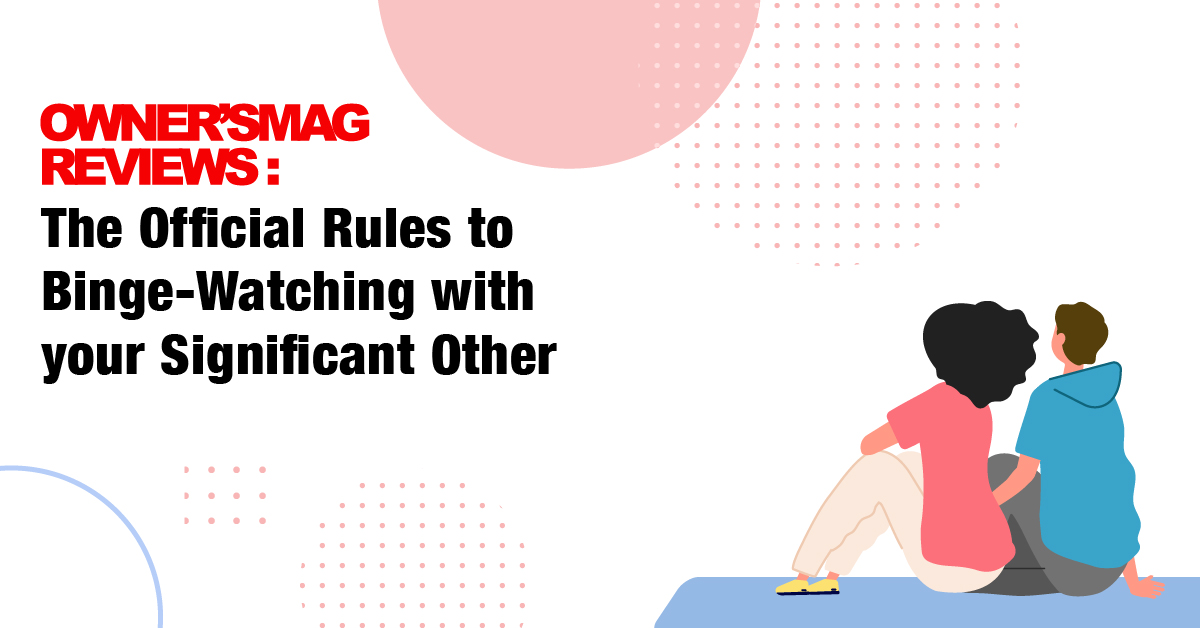 It's happened to all of us. You started binge-watching a show with your significant other, and then somebody does the unthinkable: They watch an episode without you. Or the last episode you watched ended on a crazy cliffhanger, and you can't wait to see what happens next, but your partner is dragging their feet to watch again. This is unacceptable.
But it's not their fault. It's not like there are official rules to binging TV with your partner. We've all just been navigating this crazy, crazy world on our own. Well, I've changed all that. After time and thoughtful consideration, I have prepared a list of rules to clear up any discrepancies and settle all disputes. So read below and share with your partner. I present to you, once and for all, the Official Rules to Binge-Watching with Your Significant Other.
1. The Pilot Episode Principal
You and your significant other cannot officially commit to binge-watching a show until after you have both assessed the first episode. Maybe you and your significant other set out to watch that epic fantasy show with all the violence and nudity that ended a few years ago. Or maybe you want to catch up on the superhero show so you can watch the finale at the end of the week in real-time. Either way, you need a taste of the show before you join in on this adventure.
Watch the first episode together and talk about it before committing.
What did you think?
How did you both feel about it? Did the show grab you? Do you both like the genre? Was it too confusing? Did you like the humor? These are the questions to ask each other before watching the next episode. You might not be completely sold on the show. One might like it more than the other, and that's fine. More on that later. Just get a gauge for your partner's interest. Maybe she laughed harder than you did. Maybe he's more into than you.
2. Thou Shalt Not Cheat
Here it is in writing: No watching the show without your significant other. This cannot be stated enough. Watching the show by yourself is a HIGH CRIME. This is akin to infidelity. Once the trust is broken, it is difficult to regain.
The Sleeping Amendment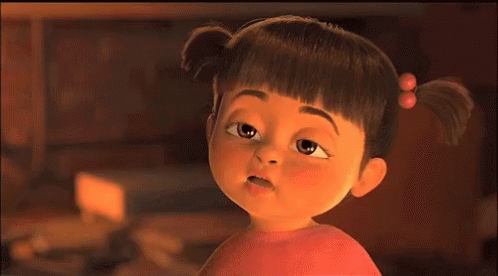 It's 3 am, and you're 6 episodes into your binge. Your favorite character walks in on his best friend in bed with his wife. Before the best friend can say anything, your character reaches in the dresser, pulls out a revolver, and shoots them both dead! Your jaw drops. You can't believe it. You look at your girlfriend to see her reaction… and she's snoring. Credits roll, and Netflix asks: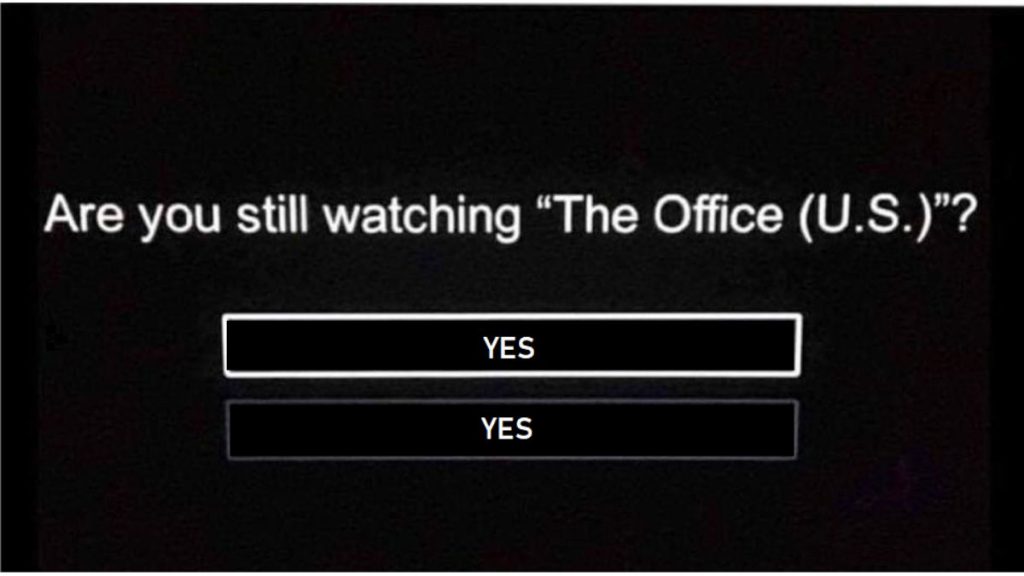 That question is for both of you. Translation: your binge-watching is over for the night. You cannot continue to the next episode while your significant other is sleeping. You may, however, finish any episode that you started together. It doesn't matter if they fell asleep with ten minutes left or if they fell asleep during the opening credits. So, it is written.
3. It's Called Binge-Watching. Not Snacking.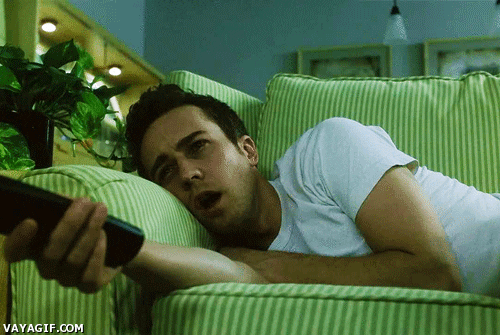 You've both agreed to binge? Great, now get on with it. But remember, they call it binge-watching for a reason. The term binging refers to indulging in an activity to excess. Binge drinking does not mean a glass of wine with dinner. No one binge eats a salad. Similarly, you don't binge-watch a show one episode at a time.
Netflix, Hulu, Amazon: they all conveniently have an automatic 'Play Next' feature. It's there for a reason. You might not get to watch a whole season in a sitting. Maybe one evening, you only have time for a single episode. And that's okay. But burning through the show as quickly as possible is the goal.
4. The Mercy Rule
If you have committed to binge-watching a show with your significant other, but over time you realize that you're just not feeling it as much as they are, cut it loose. I know you value the quality time with your partner as much as the show itself, but sometimes it's okay to let it go. Tapping out of a binge is the respectable and dignified course of action. In doing so, you give your significant other permission to go on without you and watch the show in their spare time.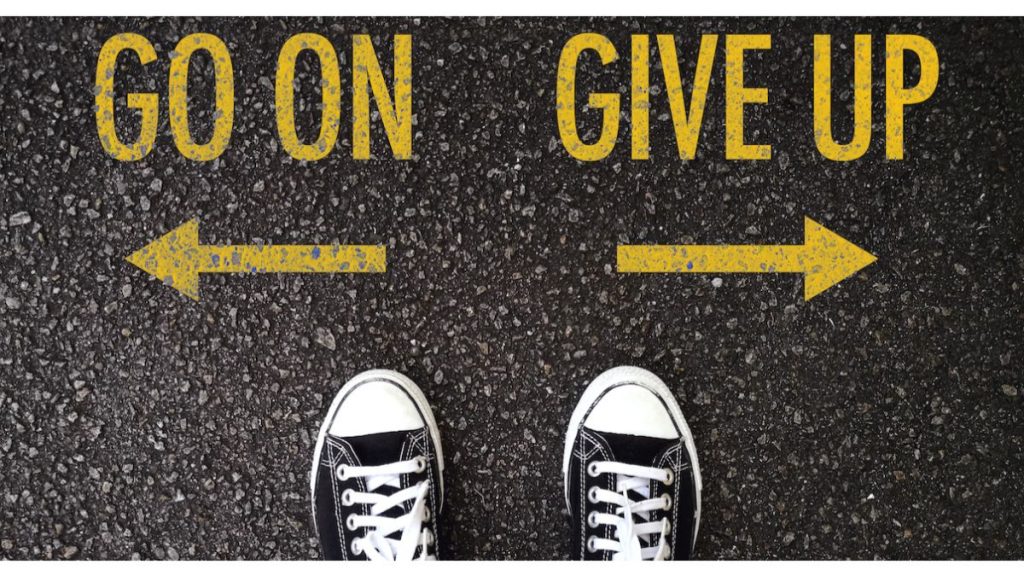 In doing so, three provisions come forward:
You, henceforth known as the Quitter, may request a recap of what you missed should you decide to jump back in.
The Quitter may watch the show on their own time should they wish to catch up, but their significant other is NOT REQUIRED to rewatch with them.
The Quitter is not expected to watch the show during quality time. They gave up on the show; it is no longer their cross to bear.
5. The Statute of Limitations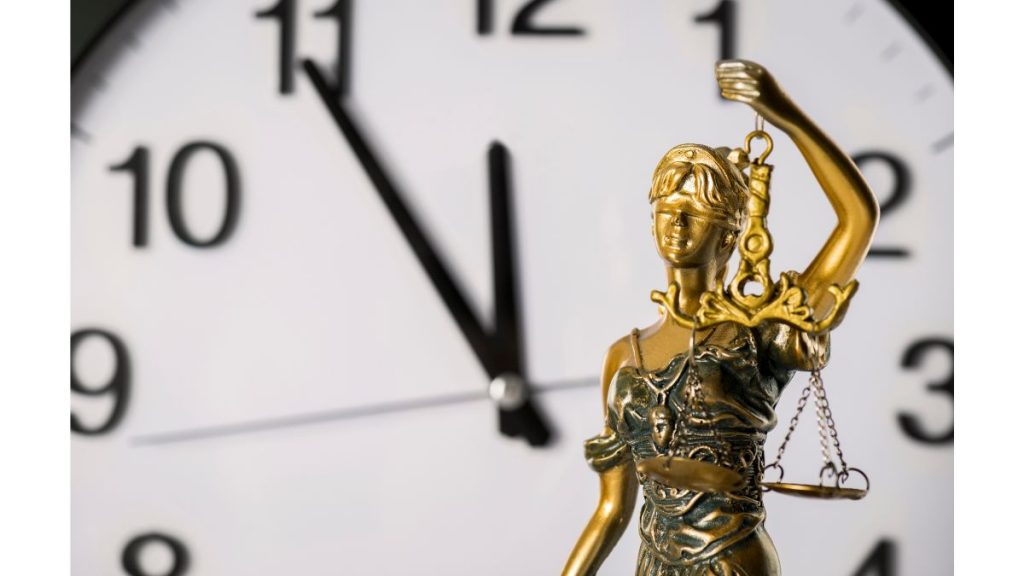 Sometimes life gets in the way of what's really important. Maybe you picked up an extra shift, or you need to help your sister and her boyfriend move because he's a scrawny loser who doesn't have any friends to help. These things happen. But binging with your partner should take some priority. If your partner is consistently waiting for you to make time to watch your show together, resentment builds. Agree on a maximum acceptable time between viewings. This is different for every couple. Whether it's two days or a week, set a cap for time off. If the said time has elapsed, either party is free to ignore the Cheater Rule.
6. After Binge-Watching, Never Fall Behind Again
If you and your partner binge-watch to catch up on a show that is on air, you have not graduated to the status of a 'regular viewer.' This is an elite status that is not as common as it was 20 years ago. Some people prefer to wait for a show to end before they binge the whole thing from start to finish. But for those who enjoy a regular viewer status get to talk about the show with other viewers in real-time. You can talk about the latest episode at work, and you no longer have to run from spoilers. That's why it is important to stay caught up on the show.
Should you and your partner miss the show when it airs (or when you agree to watch it), you have until the airing of the next episode to watch the show together. If you still haven't watched the last episode before the day of the new episode, both parties can catch up on their own. If you couldn't spare an hour all week, that's on you.
By Reading This You Have Officially Agreed to These Rules for Binge-Watching
There you have it. No longer will you be able to hide behind your ignorance. These rules have been made clear. Now that you and your partner have read these rules, the slate is officially wiped clean. Any grudges or punishments for past injustices are no longer valid. But from now onward, both parties are expected to binge by the rules.
Be sure to check back with us for our upcoming article on Amendments, Exceptions, and Acceptable Punishments.
Looking for a comprehensive list on all the streaming services and their prices? Check out this article.
Staycation: My Ultimate Guide to the Best Holiday at Home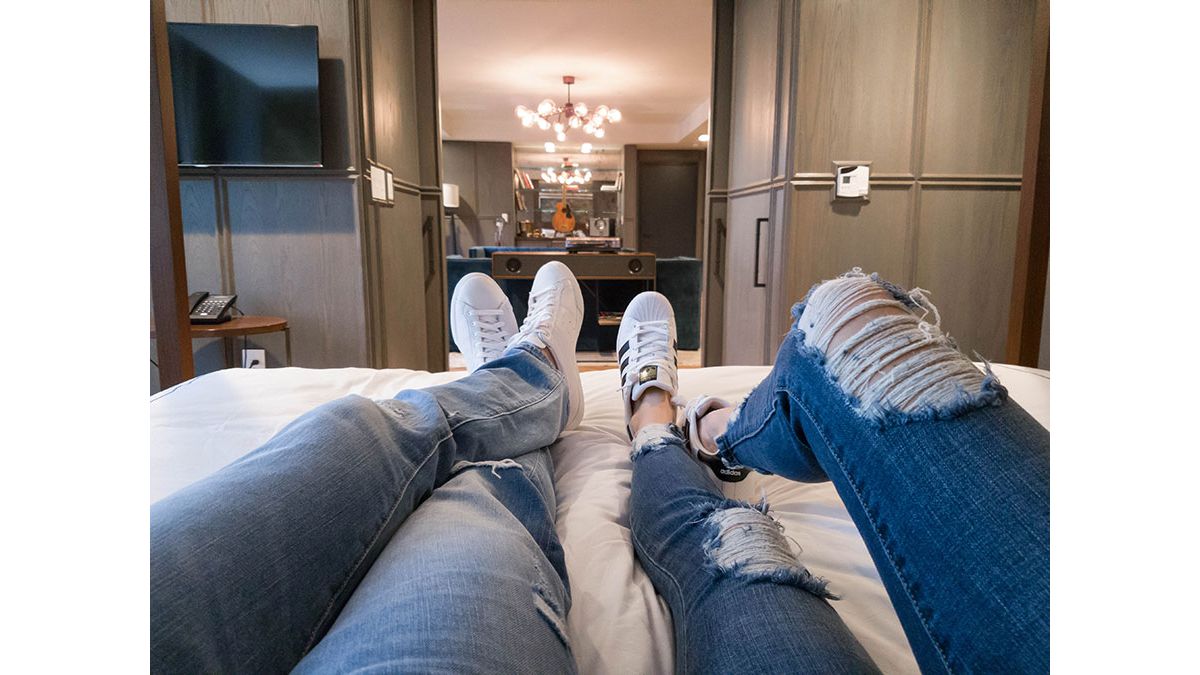 Going on a staycation isn't exactly new. But at the height of the pandemic, it has slowly become a norm for those who want to have a relaxing time yet have limited mobility. If you are not used to this type of R & R, I got you covered. I have here the ultimate guide for a staycation so that you can enjoy it and at the same time, temporarily forget your worries. These tips are lifted from my current staycation, so I know that it works.
What is a Staycation?
When I say staycation, this refers to a vacation typically near your home. It's a practical way to remove stress, and it's also more eco-friendly considering won't leave much of a carbon footprint. Some choose nearby hotels or bed and breakfast, while others have staycations at their home.
Whatever your choice is, you can always make your staycation worthwhile with the tips below.
Start Unplugging and Enjoy a Social Media-Free Day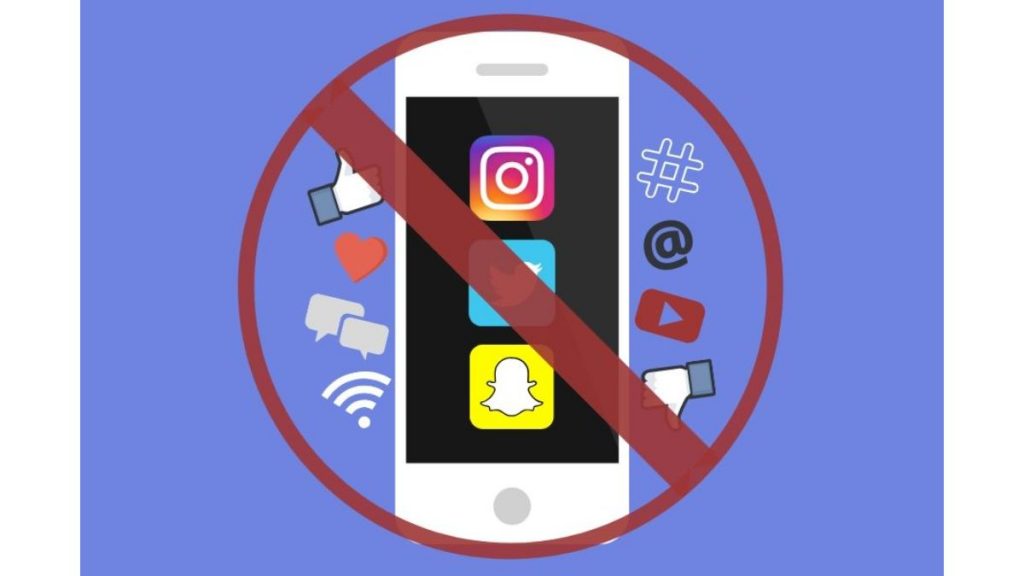 I hate to break this to you, but social media can be stressful. You get to see a lot of unverified news, which can also target your emotional and mental well-being. Also, there's a possibility that you compare your life with others. You start to feel that you are not good enough because you can't afford the same things that your friends could. Again, this isn't healthy.
When you have a staycation, it's the perfect time to unplug. Instead, you can go back to reading or writing in your journal. If you haven't been meditating in a while, you could take advantage of this opportunity.
You will soon realize that there's no need to constantly scroll down through your feed. And what matters most is the life off-screen rather than the one deliberately posted for online followers.
Work Out a Budget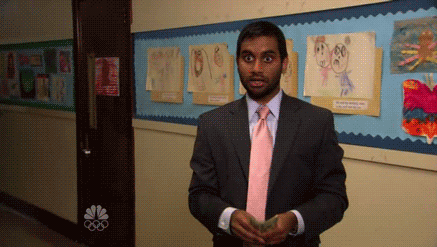 Many people think that staycations are cheap. But this is not always the case, and the overall cost will depend on your chosen location and accommodation. Having said that, you need to determine a decent budget. That way, you won't have to worry if you wish to have awesome food delivered to your room or if you want to buy an expensive bottle of champagne.

You might think this isn't practical. But quite frankly, splurging once in a while could be healthy. It helps you enjoy your hard-earned money. And it keeps you motivated to work smarter so you can have more.
Unless you are going to stay at home, then building a huge budget might not be necessary.
Set an Out of Office Response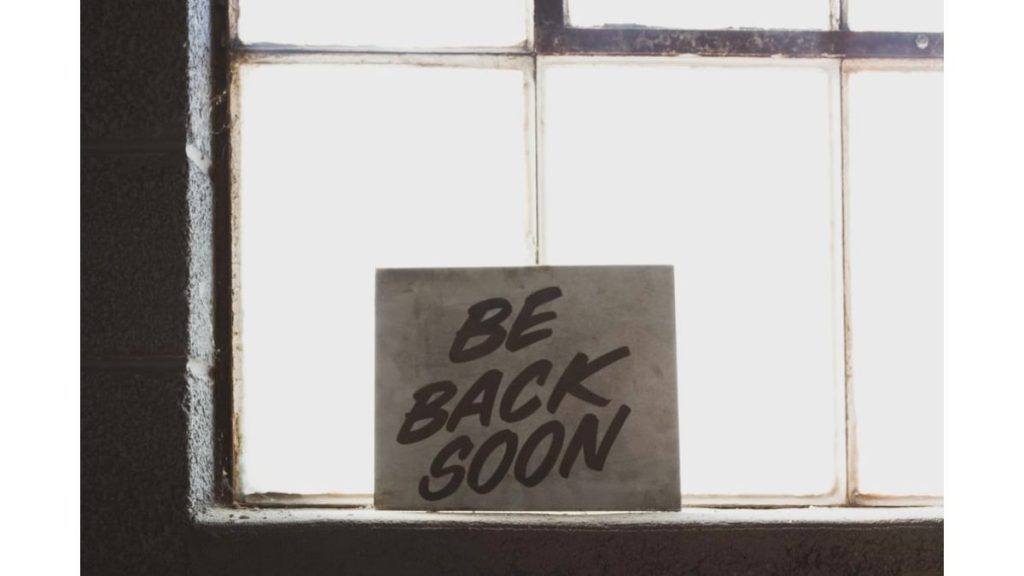 Don't forget to draft an automatic out of office response on your email. A staycation is no different from a traditional vacation where people don't want to get bothered by problems, especially from work.
To manage expectations and set boundaries, make sure that you create your OoO response ahead of time. Of course, do not forget to add an emergency contact number and highlight that this is just for urgent matters. Let the people know that you would rather not get disturbed and that you will get back to them once you are done with your well-deserved time off.
Pre-Select Movies and TV Series to Watch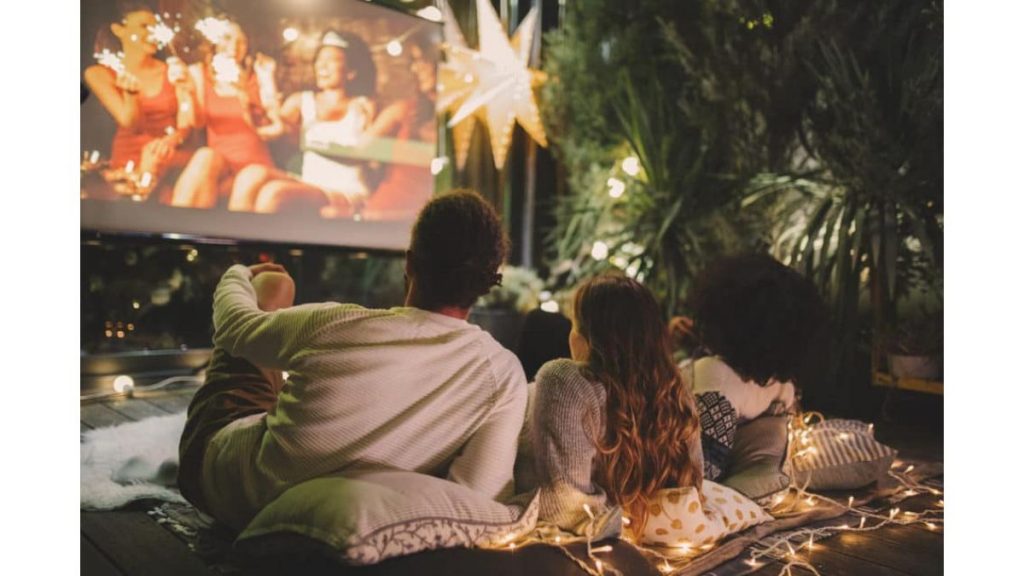 Have you ever experienced spending several minutes just to find the right movies and TV series to watch? I know I'm not the only ones. The thing is, your staycation time is limited. Would you want to spend 30 minutes of your time just choosing?
A simple solution is to pre-select these before your staycation date. Write it down or add it to your playlist. That way, you can just turn on the TV, lounge on the couch or bed, and start stuffing yourself with pizza or popcorn – or whatever sinful food you desire.
Consider Your Kids When Planning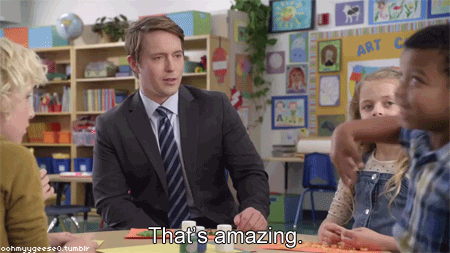 As adults, we often look forward to a day of doing nothing. But if you have kids, things are different. They will eventually get bored, and chances are, they will throw tantrums for hours.
A win-win situation is to think of activities that will keep them preoccupied as you try to enjoy your free time. If possible, look for accommodation where facilities are ideal for kids. Or if you can bring board games, Legos, or even coloring books, these should work just fine.
Call Local Attractions Ahead of Time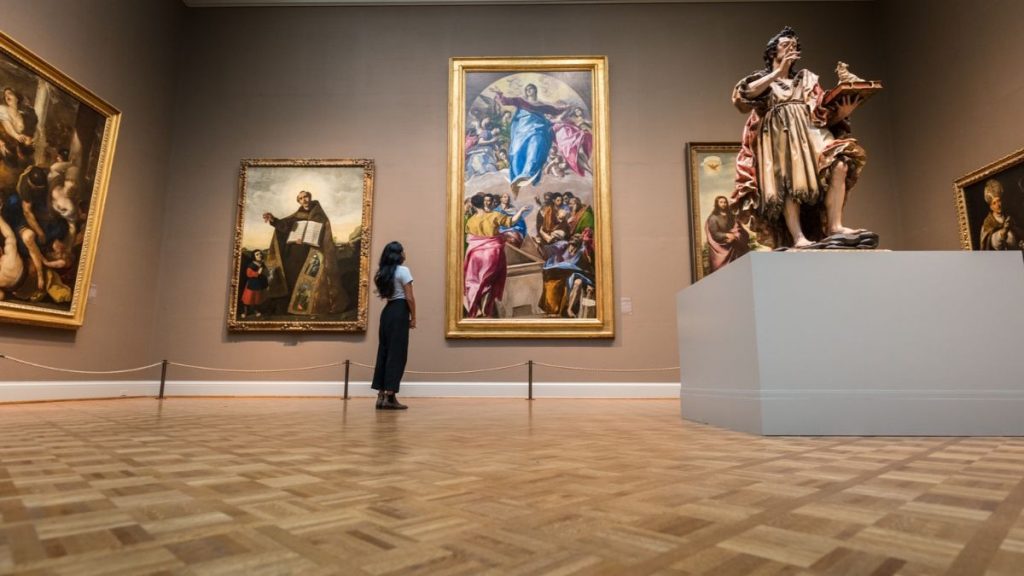 Ideally, staycations are meant to be spent in rooms where you can just relax and slowly enjoy every minute.
However, this doesn't mean that you can't and won't go out. Writing down nearby local attractions is a good idea so you can have a backup plan just in case you run out of good movies to watch or activities to do.
Since the pandemic is still happening, you might want to call in advance and check if the attractions are open. Likewise, try to know their restrictions so you can prepare ahead.
Invite A Good Friend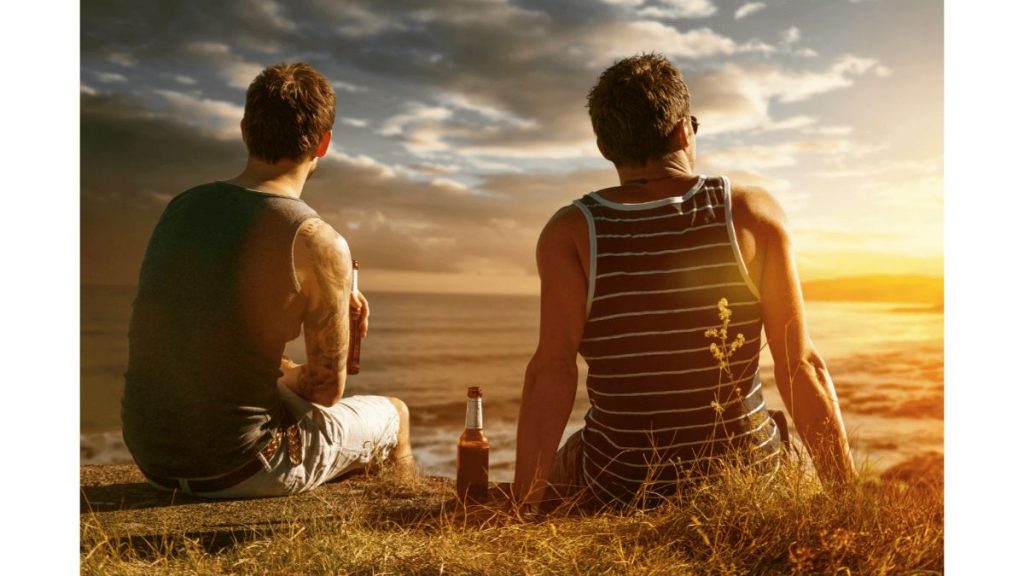 You might also want to share your staycation experience with a friend. The advantage of inviting someone is that you can split the expenses and you can do more with your budget.
However, you need to carefully choose whom to invite. As much as possible, they should respect your personal time and will give you space even if you are staying in just one room.
Take Loads of Photos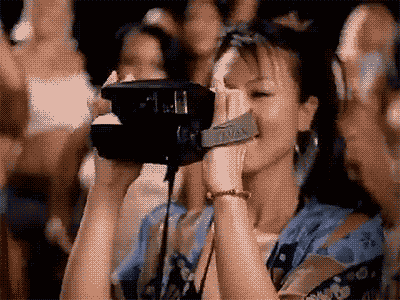 Don't forget to take a lot of pictures as you enjoy your staycation. But be careful not to make it too orchestrated. Just act normally and try to capture the best moments whether you are doing it on your own or if you are with your friends and family.
It's always a great idea to keep happy moments so you can get back to it if ever you feel down. It keeps you inspired as well. Your photos are not just for your IG followers but for yourself.
Have Fun!
Like going on a conventional vacation, a staycation needs a lot of preparation. Sure, you can be impulsive and book a hotel room right away, but that could place a huge dent in your budget. As a rule of thumb, plan it ahead of time, set a budget, and enjoy. After all, you deserve it.
Check out this article on why you need to chill while on vacation.
Most Watched TikTok Recipes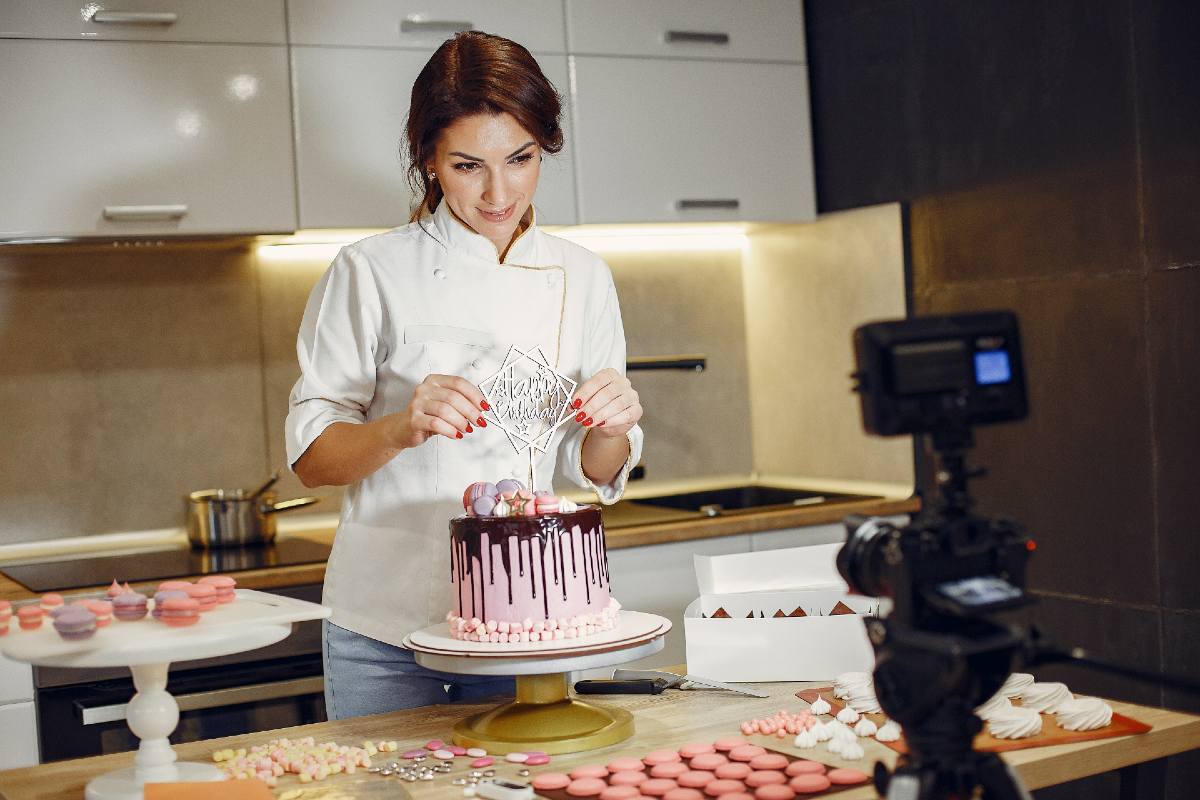 TikTok is not only the home for viral dances but also recipes! So if you're not on TikTok but still want to learn some easy-to-cook recipes, then you're on the right page. Here's a list of most-watched TikTok recipes that look good enough to eat.
#1 "Man Meal" Baked Overstuffed Chicken
This "man meal" dish Ali Grace Morsell cooked for her husband has garnered more than 6.1M views on TikTok recipes. This dish is served as an after gym meal for Ali's husband hence the name. It's a recipe that can be prepped and cooked for less than an hour.
Ingredients:
Chicken breasts
Diced green chiles
Worcestershire sauce
All-purpose seasoning
Cream cheese
Salt
Parsley on top
Mashed potatoes on the side
#2 Chocolate Mochi
This home-made mochi with chocolate filling by My Asian Mum-in-Law reached over 11.2M views on TikTok. If this is your first time encountering the word "mochi," it's a rice cake made with glutinous rice. However, some of you might know mochi as ice cream. In Japan, this sticky rice treat has various variations that match the country's seasonal specialties.
Ingredients:
Glutinous rice flour
Chocolate balls
#3 Mini Pizza
If you're looking for a fun and quick treat to make, this 5-minute mini pizza recipe is perfect for you.
Ingredients:
Biscuit
Pizza Sauce
Cheese
Pepperoni
Egg
#4 Baked Mac and Cheese
This baked mac and cheese by Mariam are one of the best mac and cheese dishes for thanksgiving. It's a creamy and savory dish that's well-deserving of more than 14.3 M views. Besides, this is one of the most trending dishes on the TikTok recipes' feed.
Ingredients:
Heavy cream
Cream cheese
Penne Pasta
Onion
Butter (1 stick)
2 tbsp flour
Garlic
Cheese
Onion powder
Garlic powder
Black Pepper
Salt
Turmeric
#5 Disneyland Grilled Sandwich
If you're a fan of a cheesy grilled sandwich and Disneyland, then you should try lifewithmarq's TikTok. This recipe generated more than 6.6M views on the platform. So if you don't mind eating more than 120 calories in one dish, give this recipe a go. As a fan of all cheese dishes, I'll give this one a try.
Ingredients:
Artisano bread
Mayonnaise
Cheddar cheese slice
Cream cheese
Heavy cream
Garlic
Shredded cheddar cheese
#6 Firecracker Shrimp
If you're a fan of seafood and all things spicy, this recipe by Kwokspots is worth the try! This hot recipe earned more than 6.4M.
Ingredients:
Shrimp
1 cup flour
½ cup cornmeal
2 tbsp garlic salt
1tbsp paprika
Egg
Buttermilk
Seasoning flour
Panko
Fire Sauce:
1 cup mayonnaise
3 tbsp sriracha
2 tbsp sweet chili sauce
1 tbsp onion powder
Ground pepper
1/2 lemon, juiced
2 tbsp chili flakes
#7 Potato Gnocchi
If you're feeling a bit extra today and cook something new, potato gnocchi is a great dish to try. This heartwarming recipe featuring the TikTok user's mom received more than 9.5M views.
1 kg boiled potatoes
Salt
300g flour
Cheese
#8 Homemade Reese's Cup
Last but not least, on our TikTok recipes lists, create your version of Reese's cup at home from Italian Foodaholics. This recipe by the TikTok user received more than 6.3M views on TikTok. With only three recipes, you can make your chocolatey dessert.
150g chocolate
2tbsp Icing sugar
Peanut butter
For other lifestyle-related articles, read more here at Owner's Mag!