Are The Oscars History? 9 Ways To Save The Academy Awards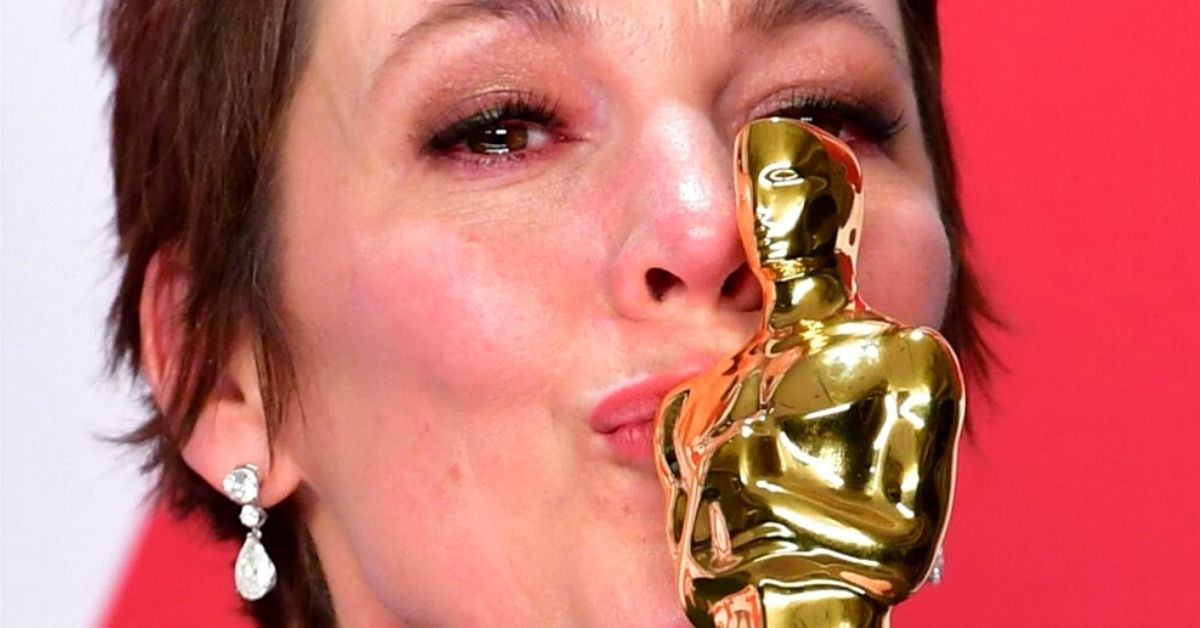 Are the Oscars history?
First of all, probably not. But we may know for sure after Sunday's Academy Awards. The 93rd show's ratings were catastrophic, but they awarded films from a year where films were basically not being released.
Still, even before the pandemic, there were several causes for panic. Ratings had been lagging for at least two decades, and people have increasingly come to consider the Academy a dated, out-of-touch institution.
Now that frantic changes are being made to the telecast to bring in more viewers, it's clear that tensions are higher than ever. Is this a time for reinvention or a sad, quiet end to the first modern awards show? Depends what happens next.
All About Oscar: Where are we now?
The news struck like lightning. Eight awards categories would be taken out of this year's live broadcast: Editing, Makeup & Hairstyling, Original Score, Production Design, Sound, and the three Short Film categories.
Barring any last-minute changes, these categories will be presented during the red-carpet hour before the show begins, with highlights edited into the broadcast. These changes were met with swift criticism from across the industry, including this year's nominees.
This isn't the first time cutting categories have been proposed. Way back in '87, producer Samuel Goldwyn suggested moving the Documentary categories to another night. That change was nixed, as was the 2019 decision to give out four awards during commercial breaks.
What's different this time? Well, ABC reportedly threatened to cancel the show. After last year's ratings crater, the Disney higher-ups stopped playing around, and now the Academy is going all out to recoup. On top of cut honors, they're rolling out bizarre slates of presenters and two fan-voted categories: #OscarFanFavorite and #OscarCheerMoment. These act as both a populist engagement with social media and a concession to bitter Spider-Man: No Way Home fans.
So, that's where we stand. Will these changes be a resounding success? If I may be so bold, probably not. If you want to fix the Oscars, you've got to address the show's issues at the source. It's not just the telecast that needs to be changed; changes in the Academy's reputation, the film industry, and society as a whole need to be addressed.
Here are a few humble suggestions.
All the King's Men: 9 Ways to Fix the Oscars
1) Terms of Endearment: Cater to the fans
Historically, the biggest Oscars ratings haven't come from newfound interest in the show's format. The top-rated shows generally have fan-favorite hits like Titanic, Lord of the Rings, and Avatar in competition. You can't really force that (what with the whole voting thing), but you also can't expect to smash records without it.
The Oscars remain the most-watched awards show. It varies depending on public interest in TV and film, but there's a base of people who watch the Oscars, and it's a pretty big base. If you make big changes to the telecast and you're not confident in your nominees' strength to pull in outsiders, you just risk losing both audiences.
If you're going to make changes, emphasize the things that people watch for. Performances. Clips. Fashion.
Staid tributes to film history have become the show's bread and butter. While older audiences no doubt appreciate them, they often result in unnecessary filler like 2020's salute to music in film. Last year's COVID-era show served as a reminder of film's power. This year, can we just accept that Oscar viewers already like movies?
Of course, there's also the biggest reason people watch the awards: the awards. Sure, some viewers will tune out for the less flashy technical categories. But after 94 years, the stakes of the competition are what keeps the show exciting. Even down-ballot wins can be a chance to drum up the stakes, as was attempted in 2011 when Ben Mankiewicz read out betting odds for the winners before the show.
I'm not saying to do that, or to directly encourage viewers to bet, but reminding people of the show's competitive aspect can please fans and draw a new crowd.
2) The Greatest Show on Earth: Don't shrink yourself
Time constraints have been an issue for the Oscars ever since they made the leap to TV in 1953. The very next year, William Holden was forced to keep his speech to a brief "Thank you" by network pressure. The 1959 show succeeded in keeping it brief, leaving host Jerry Lewis desperately riffing to fill out the show's last twenty minutes.
Since then, Oscar ceremonies have gradually gotten longer. Producers going back to the '80s have treated "under three hours" as a credo to keep viewers interested. For the record, it's been just shy of 50 years since the show was actually under three hours.
Here's the thing: yes, people don't want to stay up late. But as soon as you concede that your once-a-year gala event is less important than a good night's sleep, you've lost.
What killed ratings for awards shows? Among other things, the Super Bowl. The football championship's insane ratings have all but taken the awards out of awards season. It's not that the NFL has broader appeal than movies. It's that the Super Bowl has successfully marketed itself as an all-day, communal holiday, something for even people with no interest in football or TV to join in on.
How do we put Oscar Sunday on the calendar? First of all, pick a day already. First, it was moved from Monday to Sunday. Then, it was moved up to February, then further up to the week after the Super Bowl, then back to April for the pandemic, and now back up to March. March is fine! Just pick a time and stick to it.
I'm not saying the Oscars need to be as frenetic and ad-stuffed as the Super Bowl to stay afloat, but some variety wouldn't hurt. Last year's Steven Soderbergh-produced show had a fast-paced vibe without losing the Oscars' respected character. It also had trailer drops for new releases, another great source of excitement.
The Academy was founded to… well, bust unions, but also to elevate public perception of the film industry. If they want to court the common folk, they're more likely to succeed with a dynamic, exciting four-hour show than an austere, masturbatory two-hour one.
3) No Country for Old Men: Embrace social media
When the Oscars were first broadcast in '53, everyone made a big stink about the marriage between Hollywood and its "child bride," television. Purists argued that TV was killing the movies, and that the Oscars hopping on the train was an admission of Hollywood's defeat.
Needless to say, that's not how it turned out. But today, some seem equally averse to the Academy getting involved with social media. The new fan-voted categories aren't without their issues, but social media has been the site of some of the Oscars' greatest successes in recent memory.
To be fair, AMPAS' relationship to the social sphere has been… uneasy. On the one hand, 2014's show was the most-watched in the past decade thanks to viral moments like John Travolta's "Adele Dazeem" flub and Ellen's Twitter-breaking selfie. On the other hand, 2015 saw the start of the #OscarsSoWhite hashtag, which caused a huge backlash and eventually made the Academy overhaul its membership.
Still, it's 2022, and people engage with live events through social media. The Oscars still regularly produce viral trends, but if they fail to lean into it, they could lose out on the whole younger demographic.
For a great example, look at the Cannes Film Festival's recent deal with TikTok. TikTok users get exclusive behind-the-scenes content and can submit their own creations for the #TikTokShortFilm competition. This move doesn't just promote Cannes to a younger audience, it legitimizes the creative work that people are making on TikTok.
This isn't to say that the Oscars should award TikTok shorts, but the example shows that social media outreach doesn't have to be patronizing. Putting the Oscars on TV elevated the show's profile and expanded the audience for live television. Putting them on social media can have the same effect.
4) The French Connection: Ride the new waves
America's independent film movement grew in part out of the Supreme Court's 1948 Paramount antitrust ruling, which prevented the six major studios from monopolizing distribution and gave indie theaters and studios space to grow. Since then, the Academy, founded and still run by denizens of the studio system, has struggled with how to approach indies.
As Hollywood faltered, a new generation of filmmakers rose who took influence from Europe's New Wave movements. This movement is called "New Hollywood," it includes the likes of Brian de Palma, Martin Scorsese, and Robert Altman, and the Academy had no idea what to do with it. These young directors' idols (Fellini, Bergman, Truffaut, etc.) never got their due from the Academy, which relegated international directors to the "Foreign Language" category.
Faced with a new wave of American film that didn't respect the Oscars as an institution, the Academy went back and forth. One year, they would give Best Picture to the G-rated Oliver!; the next, the X-rated Midnight Cowboy. These socially-conscious artists forced the Academy to reckon with its own political standings, as when Marlon Brando turned his Godfather win into a protest for Native American justice.
Just as the Academy made an uneasy peace with New Hollywood, they got hit from behind by the blockbuster. Big, formulaic, family-friendly action movies came to dominate the box office. Oscar voters generally agreed that these weren't usually the best films of the year, but the more they saturated the market, the harder it was to ignore them.
The tension between art films, blockbusters, and the mid-range dramas the Academy loves, has been a constant battle ever since. The Oscars will make occasional concessions to one (a Moonlight win) or the other (a Black Panther nom) before swinging back to the center.
If you ask me, the Oscars should embrace both of these poles a little more than they do now. That's not to say they should abandon the studio drama, which they're now solely responsible for. But just as the Academy has opened its heart to international films, they could stand to shine a spotlight on small-budget releases and reward achievements from blockbusters.
People still care about movies. They're just most likely to care about franchise films, hip indie releases from the likes of Neon and A24, or horror movies. The Academy would seem a lot more relevant if it were paying attention to these kinds of films. A good way to do that would be to move away from the system of targeted ads, gifts, and dirty tricks that currently dominates the process. Level the playing field and give films we don't think of as "Oscar movies" a fighting chance.
5) Spotlight: Speak up for the little guy
For its first decade or two, the Academy spent most of its time addressing labor disputes. Prior to the New Deal, it was the recognized bargaining body for film industry workers. When unions started to form in Hollywood, they forbade their members from being part of the Academy and boycotted the Oscars.
In fact, one of the first notorious Oscar snubs grew out of this union tension. Bette Davis' performance in Of Human Bondage was overlooked, and public outrage led to the creation of the write-in ballot system. This snub likely resulted from SAG's anti-AMPAS policy, which left fewer than 100 actors in the Academy.
After stopping its labor activities, the Academy made peace with the unions, becoming a powerful tool for Hollywood's labor activists. When AFTRA went on strike in 1967, the Oscars threatened to cancel the whole show if an agreement wasn't reached (it was).
In the recent past, though, the Academy's relationship with politics has been more complicated. Their silence during the 1950s red scare proved a marker for where they were headed. Despite charged speeches, viral trends, new strikes, and boycotts, the Academy has almost always kept quiet.
Today, labor disputes once again shake the industry. LGBTQ+ Disney employees are calling out the company, not just for their political activities, but for their erasure of LGBTQ+ content. Animation workers are fighting for equal pay and treatment. IATSE came within an inch of a strike just a few months ago.
How powerful would it be for this year's Oscars to spotlight the work animation workers do for half the pay of their live-action counterparts? Could a statement of solidarity with Disney's employees on live TV not make a difference?
Beyond that, the Oscars can level the playing field by promoting indie releases, young filmmakers, and burgeoning movements. Want to improve the film industry's image? Start with the people who work in it.
6) Crash: Keep ratings in context
To be fair, I don't know exactly who is freaking out about ratings. ABC's threats to cancel make them a likely suspect, but we can't really say to what extent the Academy shares those concerns.
Still, for whoever's worried about ratings, jumping the gun and making radical changes every time they waver won't solve anything. If this year's show is a success, part of it will be because people are going to movies again, but part of it will be because last year's show was pretty good.
It's happened before: the 66th show got good reviews, so the next one got a ratings bump, even though people hated it. Social media has made the effects of word-of-mouth more immediate, but viewers' decision to return is based, at least in part, on how much they liked it last time.
Moreover, you've got to pay attention to environmental factors. If a lot of people watch, or nobody watches, it might not have anything to do with the Oscars themselves. In 1998, everyone watched the Oscars because Titanic was nominated. The next year, they capitalized on this with a slew of broadcast changes, and it didn't work because they couldn't nominate Titanic again.
The 2003 show was a ratings disaster. The next year, they got a new producer and made a slew of "modernizing" changes, including ads with hit pop songs and backstage access for Oprah. Somehow, they failed to consider that the reason people weren't watching the Oscars in 2003 was that the Iraq War had started three days ago.
You can't blame network execs for being cautious, and you can't blame AMPAS for not wanting to lose their chief source of revenue. But if there's one thing longtime Oscar viewers are sick of, it's complete overhauls to the show every year or two. I realize this might be in direct conflict with what I've been saying the whole time, but pay attention before you go around changing everything.
7) The Return of the King: Find stability, not nostalgia
In a way, the Oscars couldn't exist without nostalgia. The aforementioned "beginning of the end" to Old Hollywood came less than 20 years into Oscars history, and the show's been a vehicle for tributes, reunions, and honorary awards ever since. The same year that Sacheen Littlefeather's protest was met with boos, Charlie Chaplin won his first and only competitive Oscar on a bizarre technicality.
This year, the Oscars intend to salute the 50th anniversary of The Godfather, the very same film for which Littlefeather took the stage. The Academy's legacy members love nostalgia plays, and if the Oscars are a show for old people, they might as well milk it, right?
One problem: young people watch the Oscars. Sometimes they watch it the most! I'm sure many of these young Oscar viewers love The Godfather. But the Academy is shooting itself in the foot by angling toward one audience to lose another, potentially bigger one.
There are two periods in Oscars history where the show was arguably not in the perpetual crisis it's in now. One is the early TV days, between the '50s and '60s, where the show quietly grew into a pop culture behemoth while the rest of Hollywood shrunk.
This era ended due to a mix of factors. The transition to color, Bob Hope's departure as host, and the aforementioned rise of New Hollywood and blockbuster filmmaking. By the '80s, ratings were in decline, and the Academy was changing producers, hosts, and plans every year, to limited success.
Then, suddenly, something worked. After a particularly bad show in '89, AMPAS turned to DGA president Gil Cates to produce. Cates, in turn, brought on a first-time host: Billy Crystal. Reception wasn't great, ratings were still down, but it was shelf-stable enough that Crystal and Cates were brought back the next year.
Crystal and Cates would go on to lead 6 Oscars shows together and 17 total in the '90s and '00s. Ratings climbed over time. Crystal's irreverent, quippy style modernized the show, but the real key to Crystal and Cates' magic was consistency.
In general, the Oscars perform best when they have a consistent character. A luxury gala hosted by Bob Hope, a variety program hosted by Johnny Carson, a witty parade of stars hosted by Billy Crystal. If viewers know what kind of show they're about to watch, they're more likely to watch it again.
The closest thing we've had to stability in the past decade was the 89th and 90th shows, both hosted by Jimmy Kimmel and produced by Michael De Luca and Jennifer Todd. ABC loved the synergy of a network host (they previously nixed a Lorne Michaels/Jimmy Fallon show), but after a staggering 19% drop in ratings, Kimmel, De Luca, and Todd were all canned.
Despite relatively positive reception to the past three hostless shows, the Academy has swung back in the other direction. Higher-ups may feel, in the face of bad ratings, that these constant changes are necessary, but I'd argue they're a big part of why people stopped watching to begin with.
History tells us that the key to long-standing success at the Oscars is stability. Find a tone, find a host (or don't have hosts), find a producer, and stick to it. The ship's probably sailed on this, but I'd gladly take another decade of Soderbergh-produced, hostless shows. What the Crystal/Cates era proves, though, is that a middling reception out of the gate isn't always a sign to abandon ship.
And please don't bring Kimmel back.
8) It Happened One Night: Be active all year
Since halting all their labor activities in 1947, the Academy has mostly been focused on the Oscars. Other than that, they mostly manage facilities like the Samuel Goldwyn Theater, the Pickford Center for Motion Picture Studies, and the newly-established Academy Museum of Motion Pictures.
This museum is the biggest step yet towards what could keep the Oscars relevant for decades to come: year-round industry engagement.
The key problem with the complaint that the Oscars don't award blockbusters is that as of now, the Oscars are the only reason Hollywood still makes movies other than blockbusters. 1917, a high-budget war movie from Universal, had earned less than $40 million when it was nominated for Best Picture. It saw a 5,000% boost after it was nominated, and ultimately took home close to $400 million.
It used to be that adult-oriented movies could make money and win Oscars. Then, adult-oriented movies were mostly not making money, but the few that did were being recognized by the Oscars. Now, the only avenue to profit for a mid-budget, adult-oriented drama is to win an Oscar and then make money.
To "fix" the Oscars, we have to work to fix this system. Clearly, the Academy has the power to raise a movie's profile. If they use that platform to promote films outside of "Oscar season," they can level the playing field year-round.
This can be done without losing the impact of an Oscar nom. People see Oscar movies to be ready for the show, to be in the loop about the great achievements in film of the past year. If movies that came out in February had a certified shot at an Oscar, if the "merit" of these films was celebrated outside of a two-month window, it could change everything.
9) Parasite: Break up with Disney
When talking about the mounting pressure on the Oscars coming from all sides, there's an elephant in the room. Or something else with a distinctive set of ears.
ABC is owned by Disney. They bought out the network in 1995, right around the time that more stories of network intervention affecting the show came out. In '04, they implemented a tape delay, giving them authority to censor the live broadcast. In '05, they forced Robin Williams to cut a raunchy number in protest of homophobic anti-SpongeBob protests. (What a sentence!) Williams appeared with tape over his mouth in protest.
Incidentally, Disney also ratcheted up their Oscar campaigns around this time. After scoring a Best Picture nom for Beauty and the Beast, they started a major push for their animated films. They also bought out Miramax, the indie distributor behind Paris Is Burning, Cinema Paradiso, and Reservoir Dogs. The first Oscars under Disney management happened to coincide with Disney taking home their first-ever Best Picture win, for Miramax's The English Patient.
Today, Disney has the exclusive rights to air the Oscars, at least through 2028. The fee Disney pays to screen the show is the Academy's primary source of revenue.
Disney also has a vested interest in winning Oscars. After nearly a century of being sidelined as children's entertainment, they've built a working model for winning awards, and they've shown an interest in dominating. When they threaten to cancel the Oscars unless their demands are met, it presents an obvious conflict.
In 2019, when four categories were nearly cut, all four of them (Editing, Makeup & Hairstyling, Cinematography, Live Action Short) happened to be categories in which Disney wasn't nominated. Other technical categories such as Visual Effects, Costume Design, and Production Design, all of which nominated Black Panther, were untouched.
Not only does Disney make movies; they're synonymous with the kind of movies that are killing the Oscars. The Marvel Cinematic Universe has sent the blockbuster model into overdrive. In today's IP-driven market, creativity is an afterthought at best and a liability at worst.
It's similar to the "counter-programming" model that ABC applied in its early days. They looked for time slots where CBS and NBC offered lower-rated, educational programming and stuffed them with crowd-pleasing Westerns and crime shows. Eventually, networks had no choice but to play along, resulting in the death of the "Golden Age of Television."
The big film studios loved ABC's model, signing deals to make content that helped push ABC to the top. It's precisely because of their cozy relationship with Hollywood that ABC became the home of the Oscars. But now that this ruthless, anti-competitive model has come to Hollywood, who will speak for them?
Disney owns the Oscars, and they're becoming more aggressive each year. Disney owns films that compete for Oscars, and their Fox buyout gave them an even bigger piece of the pie. Disney owns films that suffocate the Oscars, and they can sic their legions of fans when the Oscars fails to recognize them.
All this is to say, the Academy and Disney have a toxic relationship. Disney owning the show isn't just bad for the show, but for the industry as a whole. Now that the Paramount antitrust ruling has been overturned and streaming services like Netflix are replicating Old Hollywood models, things are going to get worse.
Come 2028 (if the show can last that long), the choice is clear: the Oscars have to dump Disney. Ideally, whichever partner they pick should allow for accessible streaming. They should also really pick a partner that doesn't produce movies themselves, but failing that, at least pick one with a little more respect for filmmaking.
From Here to Eternity: Conclusion

The Oscars have seen better days, but not all is lost. The problems that led us here go way beyond getting the show under three hours. The film landscape has changed, the public's relationship with film has changed, and the industry's relationship with the Academy has changed.
Somehow, despite all this, the Oscars still carry prestige. Winning an award gives actors, creatives, and films more prestige. It can turn a small, adult drama into a hit, in an age where practically nothing else can. Ratings are dire, reputations have never been worse, but there's a kernel of public faith in the Oscar itself that keeps people coming back, more so than any other awards show.
I've outlined a few ways to make the most out of that faith. Uplift great films throughout the year. Be a voice for change. Go bigger, not smaller. Embrace new frontiers like streaming and social media. But most importantly, remember who's kept the Oscars relevant for nearly 100 years: people who love movies.
How Cash-Strapped Homer Simpson Manages His Finances: A Fan Theory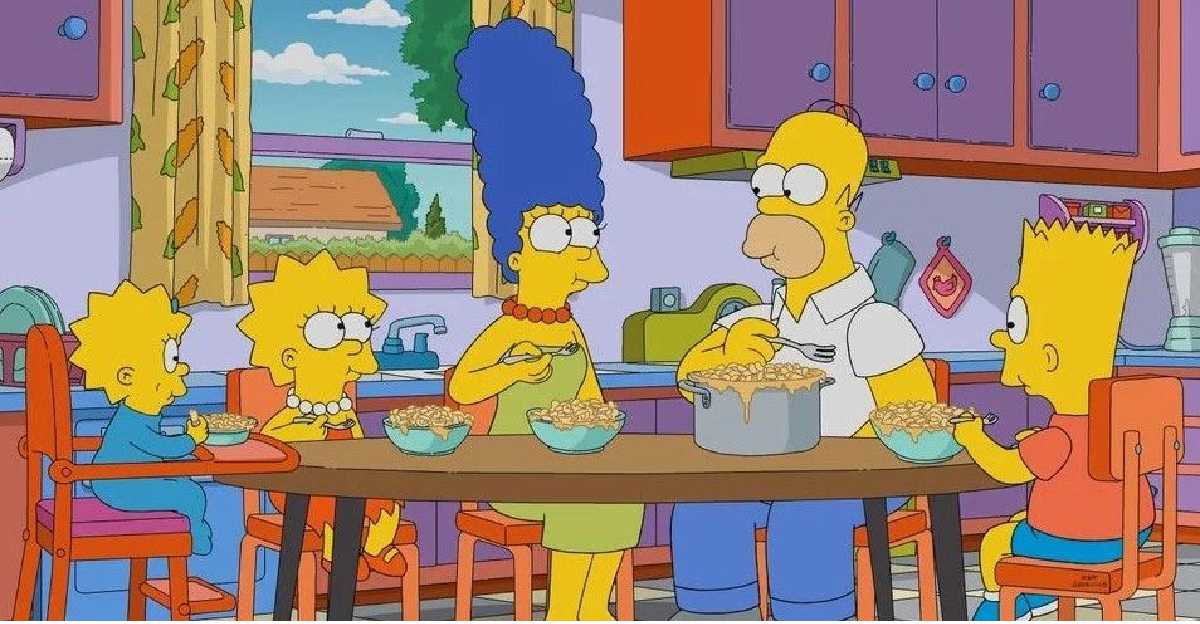 Have you ever wondered how a constantly broke Homer Simpson can pay for everything? In Season 8 of The Simpsons, we see a gag that may well clarify the fictional family's unexplained wealth. Read on to learn more about a fan theory around Homer Simpson and his finances.
The Simpsons
Incorporating real, modern-day family issues into an animated world, The Simpsons has its comedic foundation on concerns such as marital woes, work-related stress, and problems concerning money. We see Homer's struggles with his finances as an integral part of many episodes most of the time.
In Season 8, one of the series' strongest seasons, there is an episode wherein a throwaway gag suggests that Homer isn't as broke as we may think. On the contrary, it implies that the family is fairly doing well financially, with no need for extra cash. 
Related Story: These 12 Simpsons Predictions Will Give You Goosebumps
Homer's Situation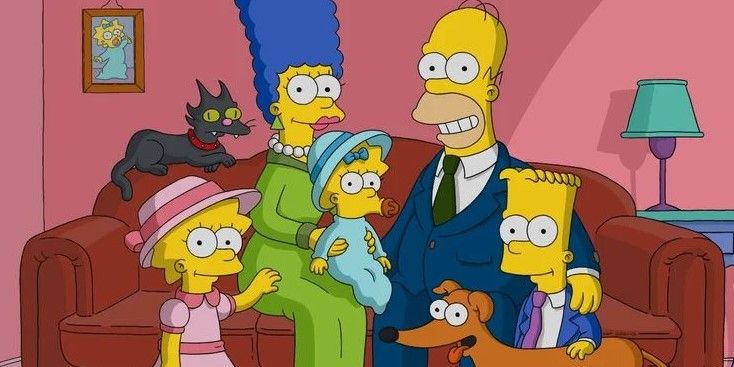 Only a few families of today can totally claim that money is no object, and the Simpsons are not the exception, maybe even more so as Marge is a stay-at-home wife with only Homer doing the daily grind. Although we see her working from time to time in the duration of the series, they weren't something permanent.
Homer's joke of a boss, Mr. Burns, is depicted as a greedy employer who always finds ways to cut corners. One of which is his way of being stingy with his employee's paychecks. To add more to his meager income, we see Homer taking on additional hours to be able to sustain his family's growing needs.
This is especially true when one of his family members gets into a new passion or hobby. One example was when Lisa got into horseback riding or when she went into musical teaching.
Quite the Opposite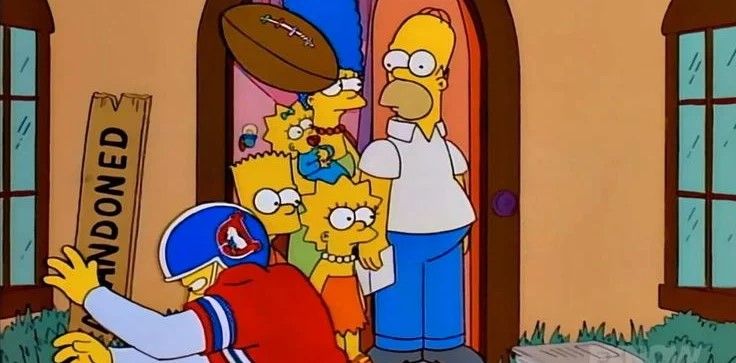 Even though we see Homer Simpson and his finances in such a way, we often see them spending cash like there's no tomorrow. In Season 6's Itchy & Scratchy Land and Season 7's The Day The Violence Died, we find Homer dropping humongous amounts of money. A theory by Simpsons fan awkwardhipsters on Reddit says that the family's wealth comes from a scene in Season 8's You Only Move Twice. 
This episode is where Homer relocated the family to Cypress Creek to work for Hank Scorpio. He went to great lengths to work for the guy as he got along well with him. What he didn't know was that Hank was a narcissistic, egomaniacal, and arrogant person who was bent on world domination. Unknowingly, Homer even assisted Hank in one of his evil plans, which have resulted in the death of a secret agent.
In the end, Homer takes back his family to Springfield after giving up his job with Hank. As a farewell gift, Hank bought the Denver Broncos and gave them to Homer. Hank did this after hearing that it was Homer's dream to own the NFL's Dallas Cowboys.
Surprisingly, Homer was disappointed with the gift, not knowing that the Broncos would win the Super Bowl three times after this episode was aired. The team is now worth billions of dollars, even if they lack the Twitter presence of the Pittsburgh Steelers.
The Fan Theory
And so, the fan theory is that Homer still owns a part of the team, the reason he seems to spit out money whenever he can. This may also explain how Homer can afford to send Lisa to an Ivy League school, as can be seen in Season 29's Mr. Lisa's Opus.
In addition, this may be why the family seems to have a limitless bank account. They never lost their house, they can easily pay for Homer's never-ending injuries and his excessive time off from work.
And for other entertainment stories, read more here at Owner's Mag!
Review: We're All Going to the World's Fair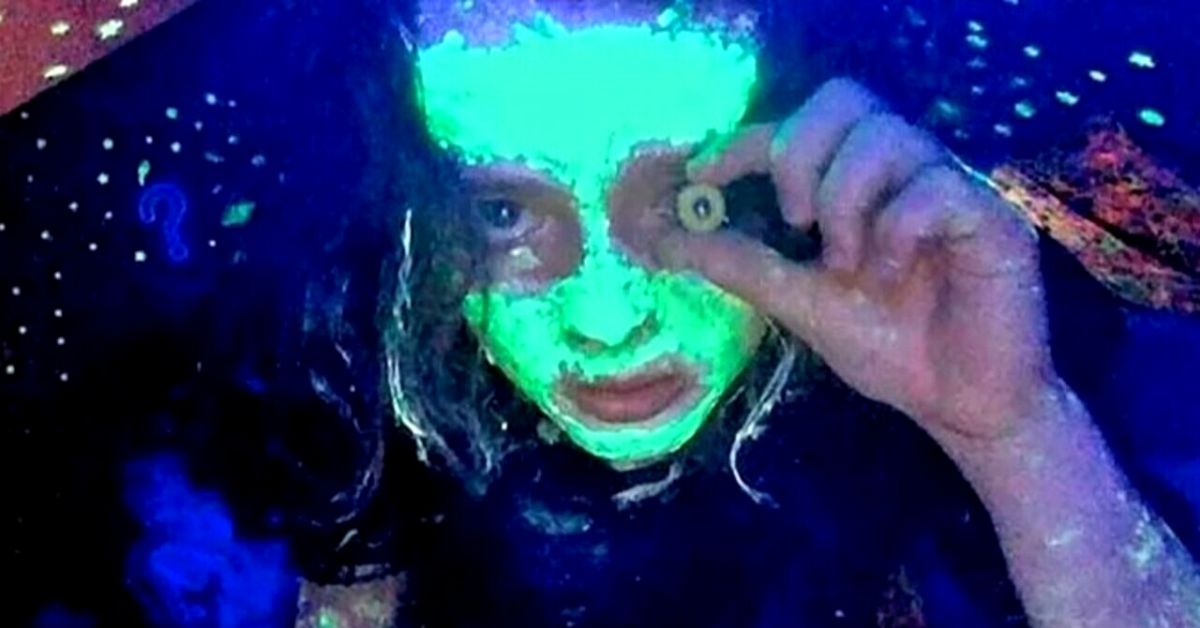 Jane Austen's Northanger Abbey tells the story of a girl whose perception of reality is warped by her love of Gothic novels. Austen deftly weaves Gothic tropes into her writing before coming to a controlled, romantic ending.
But how does the evolution from Gothic into horror affect that narrative? What about post-Blair Witch grassroots horror? How would Catherine Morland respond to the blurred line between horror and reality in our fragmented online culture? Enter We're All Going to the World's Fair.
Perhaps the greatest testament to World's Fair is the personal memories it seems to bring out in its audience. Scroll through Letterboxd and you'll find reflections on cryptic YouTube messages, creepy chatroom encounters, and friends who poured hand sanitizer in each other's eyes.
Personally, I was too anxious a kid to get involved in the sort of horror ARG that this film's protagonist, Casey (Anna Cobb), does. Still, anyone who was raised in the '00s or '10s knows about this sort of online supernaturalism. I knew my fair share of kids who got invested in the paranormal like Casey. At the very least, I was quite familiar with Creepypastas, which this film references explicitly.
What makes this film feel so personal is the online intimacy of its storytelling. With rare exceptions, World's Fair is told entirely through YouTube-style videos. Even when Casey isn't on-screen, we're with her.
The only true break from this is at the end, when JLB (Michael J. Rogers), the only other credited actor, gets a scene and a half of his own. His "other" is also a strikingly relatable one. Like any strange adult you interact with online as a child, he can be viewed either as a concerned guardian or another supernatural threat.
Not unlike Austen, writer-director Jane Schoenbrun is a formal virtuoso. She prepares an uncanny charcuterie board of internet horror ranging from 8-bit "found footage" to VFX-driven short films.
Alex G's score sets a chilling tone, as does Cobb's refreshingly weird performance, but often the scariest part of the movie is the silent, rotating arrow that plays between videos. It reminds us that we're watching from someone's point of view, of the sensation of being held captive by late-night horror rabbit holes.
At the time, I felt a bit disappointed by the film's optimistic, reality-check ending. Like Casey, I had been swept up in the game. As horrific and seemingly deadly as it was, I wanted to believe. It took me a few days to recognize that the film isn't from Casey's perspective; it's JLB, watching Casey's videos. That's why we never see Casey outside of this altered, late-night state. We never know her family, her school, or her interests. Near the end of the film, we realize we might never have known her at all.
We're All Going to the World's Fair's creepy, voyeuristic horror is closely tethered to our strange reality. It's not just based on a true story, it's based on a billion true stories. If you were raised on the internet, you may uncover one of your own.
We're All Going to the World's Fair is now playing at PFS Bourse and available for digital download.
How To Survive The 5-Minute Internet Fads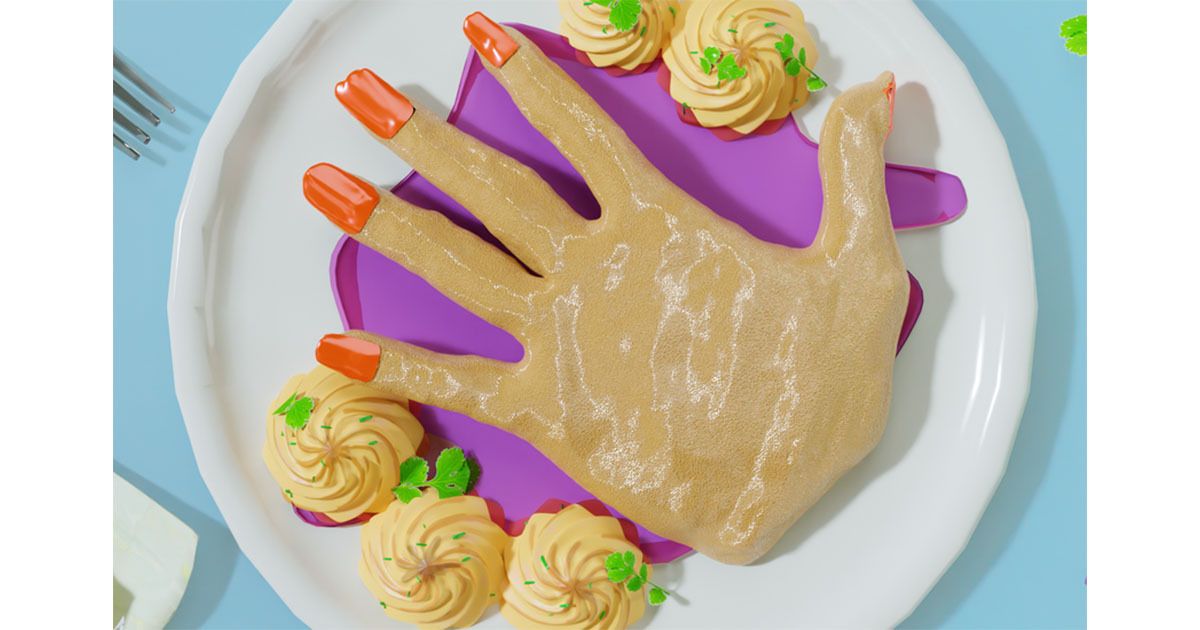 Since 2015, Tasty's has featured hands preparing recipes for goodies like cheese-stuffed mashed potato balls. Tasty is a division of Buzzfeed that produces and shares content about comfort food. Each of their recipes is uploaded on their Facebook page and YouTube channel. Some of them have become part of today's internet fads. 
Surprisingly, these "hands and pans" videos helped shape the internet as we witness nowadays.
Tasty's DNA is now in the TikTok food cravings for pizza or baked feta pasta. People sharing social media videos of hands-focused tasks like household cleaning or organizing drew inspiration from Tasty. So did the 2020 craze of knives cutting into a cake that looked like a Crocs shoe or a pickle. That video amassed almost 30 million views as people began sharing their version of awesome cake videos. 
Mainly, these internet fads helped establish smartphone videos as a primary tool that we interact via screens. The influence of Tasty might be everywhere online, but that doesn't mean that it is easy for Tasty itself. 
The Tasty Overhaul and the Challenges To Keep Up With Internet Fads
Recently, the food entertainment website is revamping itself to lean into our 2022 habits. Aside from that, Tasty is also enhancing its app and business strategy. Their transformation will satisfy the constantly evolving food novelties and efforts to create our recipes.
The BuzzFeed general manager responsible for the Delicious brand, Hannah Bricker, said that Tasty was confident with the quick-hearth churns of their endeavors and patterns. 
"Iteration is a component of our DNA. It's been a technique ever since the beginning." – Hannah Bricker.
For example, in its app, Delicious is adding features to let people swap their recipes. Also, they are incorporating cook-together troubles for women and men preparing food online alongside one another. Bricker explained that people seemed to want additional individual interaction during the pandemic. They want to contribute alternatively rather than just acquiring recipes given to them.
With so many online meals video clips on TikTok, Tasty is also teaming up with newbie video clip creators. For instance, in an arrangement with the supply application Instacart, dozens of TikTok creators will be equipped to publish Delicious recipes in just the TikTok application. Then viewers have the choice to buy the ingredients from Instacart's application. Tasty has an identical arrangement with Walmart.
Bricker explained Tasty's technique not as chasing every on net meals fad or the whims of popular applications but as embracing these in its primary id all around owning pleasurable foods. "Food is universal and private, long-lasting," she mentioned.
The challenge for Tasty and many other brands is staying relevant and fresh at the fast speed internet fads when the only thing sure is change.
Tasty.co Milestones
Tasty's Facebook page, created on July 31, 2015, has over 106 million followers. Their videos have received over 5 billion views as of April 3, 2021, and are the main content of that site. A video featuring pizza puff pastry twists has been watched more than 146 million times.
Tasty has four segments of recipes. Tasty Junior is for children. On the other hand, Tasty Happy Hour is for adults, with most of the recipes being alcoholic beverages. They also have Tasty Story and Mom vs. Chef segments.
The Tasty YouTube channel was created on January 22, 2016. Their most viewed video, titled "I Went To Japan To Make The Most Difficult Omelet," has garnered over 16.2 million views.