Are The Oscars History? 9 Ways To Save The Academy Awards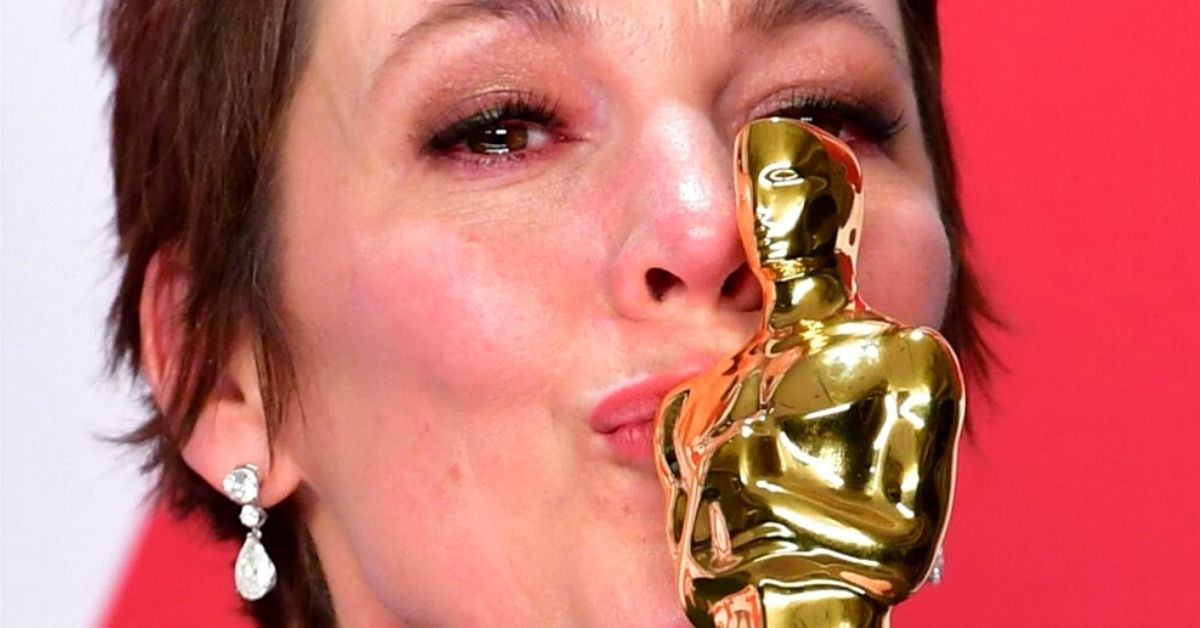 Are the Oscars history?
First of all, probably not. But we may know for sure after Sunday's Academy Awards. The 93rd show's ratings were catastrophic, but they awarded films from a year where films were basically not being released.
Still, even before the pandemic, there were several causes for panic. Ratings had been lagging for at least two decades, and people have increasingly come to consider the Academy a dated, out-of-touch institution.
Now that frantic changes are being made to the telecast to bring in more viewers, it's clear that tensions are higher than ever. Is this a time for reinvention or a sad, quiet end to the first modern awards show? Depends what happens next.
All About Oscar: Where are we now?
The news struck like lightning. Eight awards categories would be taken out of this year's live broadcast: Editing, Makeup & Hairstyling, Original Score, Production Design, Sound, and the three Short Film categories.
Barring any last-minute changes, these categories will be presented during the red-carpet hour before the show begins, with highlights edited into the broadcast. These changes were met with swift criticism from across the industry, including this year's nominees.
This isn't the first time cutting categories have been proposed. Way back in '87, producer Samuel Goldwyn suggested moving the Documentary categories to another night. That change was nixed, as was the 2019 decision to give out four awards during commercial breaks.
What's different this time? Well, ABC reportedly threatened to cancel the show. After last year's ratings crater, the Disney higher-ups stopped playing around, and now the Academy is going all out to recoup. On top of cut honors, they're rolling out bizarre slates of presenters and two fan-voted categories: #OscarFanFavorite and #OscarCheerMoment. These act as both a populist engagement with social media and a concession to bitter Spider-Man: No Way Home fans.
So, that's where we stand. Will these changes be a resounding success? If I may be so bold, probably not. If you want to fix the Oscars, you've got to address the show's issues at the source. It's not just the telecast that needs to be changed; changes in the Academy's reputation, the film industry, and society as a whole need to be addressed.
Here are a few humble suggestions.
All the King's Men: 9 Ways to Fix the Oscars
1) Terms of Endearment: Cater to the fans
Historically, the biggest Oscars ratings haven't come from newfound interest in the show's format. The top-rated shows generally have fan-favorite hits like Titanic, Lord of the Rings, and Avatar in competition. You can't really force that (what with the whole voting thing), but you also can't expect to smash records without it.
The Oscars remain the most-watched awards show. It varies depending on public interest in TV and film, but there's a base of people who watch the Oscars, and it's a pretty big base. If you make big changes to the telecast and you're not confident in your nominees' strength to pull in outsiders, you just risk losing both audiences.
If you're going to make changes, emphasize the things that people watch for. Performances. Clips. Fashion.
Staid tributes to film history have become the show's bread and butter. While older audiences no doubt appreciate them, they often result in unnecessary filler like 2020's salute to music in film. Last year's COVID-era show served as a reminder of film's power. This year, can we just accept that Oscar viewers already like movies?
Of course, there's also the biggest reason people watch the awards: the awards. Sure, some viewers will tune out for the less flashy technical categories. But after 94 years, the stakes of the competition are what keeps the show exciting. Even down-ballot wins can be a chance to drum up the stakes, as was attempted in 2011 when Ben Mankiewicz read out betting odds for the winners before the show.
I'm not saying to do that, or to directly encourage viewers to bet, but reminding people of the show's competitive aspect can please fans and draw a new crowd.
2) The Greatest Show on Earth: Don't shrink yourself
Time constraints have been an issue for the Oscars ever since they made the leap to TV in 1953. The very next year, William Holden was forced to keep his speech to a brief "Thank you" by network pressure. The 1959 show succeeded in keeping it brief, leaving host Jerry Lewis desperately riffing to fill out the show's last twenty minutes.
Since then, Oscar ceremonies have gradually gotten longer. Producers going back to the '80s have treated "under three hours" as a credo to keep viewers interested. For the record, it's been just shy of 50 years since the show was actually under three hours.
Here's the thing: yes, people don't want to stay up late. But as soon as you concede that your once-a-year gala event is less important than a good night's sleep, you've lost.
What killed ratings for awards shows? Among other things, the Super Bowl. The football championship's insane ratings have all but taken the awards out of awards season. It's not that the NFL has broader appeal than movies. It's that the Super Bowl has successfully marketed itself as an all-day, communal holiday, something for even people with no interest in football or TV to join in on.
How do we put Oscar Sunday on the calendar? First of all, pick a day already. First, it was moved from Monday to Sunday. Then, it was moved up to February, then further up to the week after the Super Bowl, then back to April for the pandemic, and now back up to March. March is fine! Just pick a time and stick to it.
I'm not saying the Oscars need to be as frenetic and ad-stuffed as the Super Bowl to stay afloat, but some variety wouldn't hurt. Last year's Steven Soderbergh-produced show had a fast-paced vibe without losing the Oscars' respected character. It also had trailer drops for new releases, another great source of excitement.
The Academy was founded to… well, bust unions, but also to elevate public perception of the film industry. If they want to court the common folk, they're more likely to succeed with a dynamic, exciting four-hour show than an austere, masturbatory two-hour one.
3) No Country for Old Men: Embrace social media
When the Oscars were first broadcast in '53, everyone made a big stink about the marriage between Hollywood and its "child bride," television. Purists argued that TV was killing the movies, and that the Oscars hopping on the train was an admission of Hollywood's defeat.
Needless to say, that's not how it turned out. But today, some seem equally averse to the Academy getting involved with social media. The new fan-voted categories aren't without their issues, but social media has been the site of some of the Oscars' greatest successes in recent memory.
To be fair, AMPAS' relationship to the social sphere has been… uneasy. On the one hand, 2014's show was the most-watched in the past decade thanks to viral moments like John Travolta's "Adele Dazeem" flub and Ellen's Twitter-breaking selfie. On the other hand, 2015 saw the start of the #OscarsSoWhite hashtag, which caused a huge backlash and eventually made the Academy overhaul its membership.
Still, it's 2022, and people engage with live events through social media. The Oscars still regularly produce viral trends, but if they fail to lean into it, they could lose out on the whole younger demographic.
For a great example, look at the Cannes Film Festival's recent deal with TikTok. TikTok users get exclusive behind-the-scenes content and can submit their own creations for the #TikTokShortFilm competition. This move doesn't just promote Cannes to a younger audience, it legitimizes the creative work that people are making on TikTok.
This isn't to say that the Oscars should award TikTok shorts, but the example shows that social media outreach doesn't have to be patronizing. Putting the Oscars on TV elevated the show's profile and expanded the audience for live television. Putting them on social media can have the same effect.
4) The French Connection: Ride the new waves
America's independent film movement grew in part out of the Supreme Court's 1948 Paramount antitrust ruling, which prevented the six major studios from monopolizing distribution and gave indie theaters and studios space to grow. Since then, the Academy, founded and still run by denizens of the studio system, has struggled with how to approach indies.
As Hollywood faltered, a new generation of filmmakers rose who took influence from Europe's New Wave movements. This movement is called "New Hollywood," it includes the likes of Brian de Palma, Martin Scorsese, and Robert Altman, and the Academy had no idea what to do with it. These young directors' idols (Fellini, Bergman, Truffaut, etc.) never got their due from the Academy, which relegated international directors to the "Foreign Language" category.
Faced with a new wave of American film that didn't respect the Oscars as an institution, the Academy went back and forth. One year, they would give Best Picture to the G-rated Oliver!; the next, the X-rated Midnight Cowboy. These socially-conscious artists forced the Academy to reckon with its own political standings, as when Marlon Brando turned his Godfather win into a protest for Native American justice.
Just as the Academy made an uneasy peace with New Hollywood, they got hit from behind by the blockbuster. Big, formulaic, family-friendly action movies came to dominate the box office. Oscar voters generally agreed that these weren't usually the best films of the year, but the more they saturated the market, the harder it was to ignore them.
The tension between art films, blockbusters, and the mid-range dramas the Academy loves, has been a constant battle ever since. The Oscars will make occasional concessions to one (a Moonlight win) or the other (a Black Panther nom) before swinging back to the center.
If you ask me, the Oscars should embrace both of these poles a little more than they do now. That's not to say they should abandon the studio drama, which they're now solely responsible for. But just as the Academy has opened its heart to international films, they could stand to shine a spotlight on small-budget releases and reward achievements from blockbusters.
People still care about movies. They're just most likely to care about franchise films, hip indie releases from the likes of Neon and A24, or horror movies. The Academy would seem a lot more relevant if it were paying attention to these kinds of films. A good way to do that would be to move away from the system of targeted ads, gifts, and dirty tricks that currently dominates the process. Level the playing field and give films we don't think of as "Oscar movies" a fighting chance.
5) Spotlight: Speak up for the little guy
For its first decade or two, the Academy spent most of its time addressing labor disputes. Prior to the New Deal, it was the recognized bargaining body for film industry workers. When unions started to form in Hollywood, they forbade their members from being part of the Academy and boycotted the Oscars.
In fact, one of the first notorious Oscar snubs grew out of this union tension. Bette Davis' performance in Of Human Bondage was overlooked, and public outrage led to the creation of the write-in ballot system. This snub likely resulted from SAG's anti-AMPAS policy, which left fewer than 100 actors in the Academy.
After stopping its labor activities, the Academy made peace with the unions, becoming a powerful tool for Hollywood's labor activists. When AFTRA went on strike in 1967, the Oscars threatened to cancel the whole show if an agreement wasn't reached (it was).
In the recent past, though, the Academy's relationship with politics has been more complicated. Their silence during the 1950s red scare proved a marker for where they were headed. Despite charged speeches, viral trends, new strikes, and boycotts, the Academy has almost always kept quiet.
Today, labor disputes once again shake the industry. LGBTQ+ Disney employees are calling out the company, not just for their political activities, but for their erasure of LGBTQ+ content. Animation workers are fighting for equal pay and treatment. IATSE came within an inch of a strike just a few months ago.
How powerful would it be for this year's Oscars to spotlight the work animation workers do for half the pay of their live-action counterparts? Could a statement of solidarity with Disney's employees on live TV not make a difference?
Beyond that, the Oscars can level the playing field by promoting indie releases, young filmmakers, and burgeoning movements. Want to improve the film industry's image? Start with the people who work in it.
6) Crash: Keep ratings in context
To be fair, I don't know exactly who is freaking out about ratings. ABC's threats to cancel make them a likely suspect, but we can't really say to what extent the Academy shares those concerns.
Still, for whoever's worried about ratings, jumping the gun and making radical changes every time they waver won't solve anything. If this year's show is a success, part of it will be because people are going to movies again, but part of it will be because last year's show was pretty good.
It's happened before: the 66th show got good reviews, so the next one got a ratings bump, even though people hated it. Social media has made the effects of word-of-mouth more immediate, but viewers' decision to return is based, at least in part, on how much they liked it last time.
Moreover, you've got to pay attention to environmental factors. If a lot of people watch, or nobody watches, it might not have anything to do with the Oscars themselves. In 1998, everyone watched the Oscars because Titanic was nominated. The next year, they capitalized on this with a slew of broadcast changes, and it didn't work because they couldn't nominate Titanic again.
The 2003 show was a ratings disaster. The next year, they got a new producer and made a slew of "modernizing" changes, including ads with hit pop songs and backstage access for Oprah. Somehow, they failed to consider that the reason people weren't watching the Oscars in 2003 was that the Iraq War had started three days ago.
You can't blame network execs for being cautious, and you can't blame AMPAS for not wanting to lose their chief source of revenue. But if there's one thing longtime Oscar viewers are sick of, it's complete overhauls to the show every year or two. I realize this might be in direct conflict with what I've been saying the whole time, but pay attention before you go around changing everything.
7) The Return of the King: Find stability, not nostalgia
In a way, the Oscars couldn't exist without nostalgia. The aforementioned "beginning of the end" to Old Hollywood came less than 20 years into Oscars history, and the show's been a vehicle for tributes, reunions, and honorary awards ever since. The same year that Sacheen Littlefeather's protest was met with boos, Charlie Chaplin won his first and only competitive Oscar on a bizarre technicality.
This year, the Oscars intend to salute the 50th anniversary of The Godfather, the very same film for which Littlefeather took the stage. The Academy's legacy members love nostalgia plays, and if the Oscars are a show for old people, they might as well milk it, right?
One problem: young people watch the Oscars. Sometimes they watch it the most! I'm sure many of these young Oscar viewers love The Godfather. But the Academy is shooting itself in the foot by angling toward one audience to lose another, potentially bigger one.
There are two periods in Oscars history where the show was arguably not in the perpetual crisis it's in now. One is the early TV days, between the '50s and '60s, where the show quietly grew into a pop culture behemoth while the rest of Hollywood shrunk.
This era ended due to a mix of factors. The transition to color, Bob Hope's departure as host, and the aforementioned rise of New Hollywood and blockbuster filmmaking. By the '80s, ratings were in decline, and the Academy was changing producers, hosts, and plans every year, to limited success.
Then, suddenly, something worked. After a particularly bad show in '89, AMPAS turned to DGA president Gil Cates to produce. Cates, in turn, brought on a first-time host: Billy Crystal. Reception wasn't great, ratings were still down, but it was shelf-stable enough that Crystal and Cates were brought back the next year.
Crystal and Cates would go on to lead 6 Oscars shows together and 17 total in the '90s and '00s. Ratings climbed over time. Crystal's irreverent, quippy style modernized the show, but the real key to Crystal and Cates' magic was consistency.
In general, the Oscars perform best when they have a consistent character. A luxury gala hosted by Bob Hope, a variety program hosted by Johnny Carson, a witty parade of stars hosted by Billy Crystal. If viewers know what kind of show they're about to watch, they're more likely to watch it again.
The closest thing we've had to stability in the past decade was the 89th and 90th shows, both hosted by Jimmy Kimmel and produced by Michael De Luca and Jennifer Todd. ABC loved the synergy of a network host (they previously nixed a Lorne Michaels/Jimmy Fallon show), but after a staggering 19% drop in ratings, Kimmel, De Luca, and Todd were all canned.
Despite relatively positive reception to the past three hostless shows, the Academy has swung back in the other direction. Higher-ups may feel, in the face of bad ratings, that these constant changes are necessary, but I'd argue they're a big part of why people stopped watching to begin with.
History tells us that the key to long-standing success at the Oscars is stability. Find a tone, find a host (or don't have hosts), find a producer, and stick to it. The ship's probably sailed on this, but I'd gladly take another decade of Soderbergh-produced, hostless shows. What the Crystal/Cates era proves, though, is that a middling reception out of the gate isn't always a sign to abandon ship.
And please don't bring Kimmel back.
8) It Happened One Night: Be active all year
Since halting all their labor activities in 1947, the Academy has mostly been focused on the Oscars. Other than that, they mostly manage facilities like the Samuel Goldwyn Theater, the Pickford Center for Motion Picture Studies, and the newly-established Academy Museum of Motion Pictures.
This museum is the biggest step yet towards what could keep the Oscars relevant for decades to come: year-round industry engagement.
The key problem with the complaint that the Oscars don't award blockbusters is that as of now, the Oscars are the only reason Hollywood still makes movies other than blockbusters. 1917, a high-budget war movie from Universal, had earned less than $40 million when it was nominated for Best Picture. It saw a 5,000% boost after it was nominated, and ultimately took home close to $400 million.
It used to be that adult-oriented movies could make money and win Oscars. Then, adult-oriented movies were mostly not making money, but the few that did were being recognized by the Oscars. Now, the only avenue to profit for a mid-budget, adult-oriented drama is to win an Oscar and then make money.
To "fix" the Oscars, we have to work to fix this system. Clearly, the Academy has the power to raise a movie's profile. If they use that platform to promote films outside of "Oscar season," they can level the playing field year-round.
This can be done without losing the impact of an Oscar nom. People see Oscar movies to be ready for the show, to be in the loop about the great achievements in film of the past year. If movies that came out in February had a certified shot at an Oscar, if the "merit" of these films was celebrated outside of a two-month window, it could change everything.
9) Parasite: Break up with Disney
When talking about the mounting pressure on the Oscars coming from all sides, there's an elephant in the room. Or something else with a distinctive set of ears.
ABC is owned by Disney. They bought out the network in 1995, right around the time that more stories of network intervention affecting the show came out. In '04, they implemented a tape delay, giving them authority to censor the live broadcast. In '05, they forced Robin Williams to cut a raunchy number in protest of homophobic anti-SpongeBob protests. (What a sentence!) Williams appeared with tape over his mouth in protest.
Incidentally, Disney also ratcheted up their Oscar campaigns around this time. After scoring a Best Picture nom for Beauty and the Beast, they started a major push for their animated films. They also bought out Miramax, the indie distributor behind Paris Is Burning, Cinema Paradiso, and Reservoir Dogs. The first Oscars under Disney management happened to coincide with Disney taking home their first-ever Best Picture win, for Miramax's The English Patient.
Today, Disney has the exclusive rights to air the Oscars, at least through 2028. The fee Disney pays to screen the show is the Academy's primary source of revenue.
Disney also has a vested interest in winning Oscars. After nearly a century of being sidelined as children's entertainment, they've built a working model for winning awards, and they've shown an interest in dominating. When they threaten to cancel the Oscars unless their demands are met, it presents an obvious conflict.
In 2019, when four categories were nearly cut, all four of them (Editing, Makeup & Hairstyling, Cinematography, Live Action Short) happened to be categories in which Disney wasn't nominated. Other technical categories such as Visual Effects, Costume Design, and Production Design, all of which nominated Black Panther, were untouched.
Not only does Disney make movies; they're synonymous with the kind of movies that are killing the Oscars. The Marvel Cinematic Universe has sent the blockbuster model into overdrive. In today's IP-driven market, creativity is an afterthought at best and a liability at worst.
It's similar to the "counter-programming" model that ABC applied in its early days. They looked for time slots where CBS and NBC offered lower-rated, educational programming and stuffed them with crowd-pleasing Westerns and crime shows. Eventually, networks had no choice but to play along, resulting in the death of the "Golden Age of Television."
The big film studios loved ABC's model, signing deals to make content that helped push ABC to the top. It's precisely because of their cozy relationship with Hollywood that ABC became the home of the Oscars. But now that this ruthless, anti-competitive model has come to Hollywood, who will speak for them?
Disney owns the Oscars, and they're becoming more aggressive each year. Disney owns films that compete for Oscars, and their Fox buyout gave them an even bigger piece of the pie. Disney owns films that suffocate the Oscars, and they can sic their legions of fans when the Oscars fails to recognize them.
All this is to say, the Academy and Disney have a toxic relationship. Disney owning the show isn't just bad for the show, but for the industry as a whole. Now that the Paramount antitrust ruling has been overturned and streaming services like Netflix are replicating Old Hollywood models, things are going to get worse.
Come 2028 (if the show can last that long), the choice is clear: the Oscars have to dump Disney. Ideally, whichever partner they pick should allow for accessible streaming. They should also really pick a partner that doesn't produce movies themselves, but failing that, at least pick one with a little more respect for filmmaking.
From Here to Eternity: Conclusion

The Oscars have seen better days, but not all is lost. The problems that led us here go way beyond getting the show under three hours. The film landscape has changed, the public's relationship with film has changed, and the industry's relationship with the Academy has changed.
Somehow, despite all this, the Oscars still carry prestige. Winning an award gives actors, creatives, and films more prestige. It can turn a small, adult drama into a hit, in an age where practically nothing else can. Ratings are dire, reputations have never been worse, but there's a kernel of public faith in the Oscar itself that keeps people coming back, more so than any other awards show.
I've outlined a few ways to make the most out of that faith. Uplift great films throughout the year. Be a voice for change. Go bigger, not smaller. Embrace new frontiers like streaming and social media. But most importantly, remember who's kept the Oscars relevant for nearly 100 years: people who love movies.
How Diddy Turned a Nothing Vodka Into a Success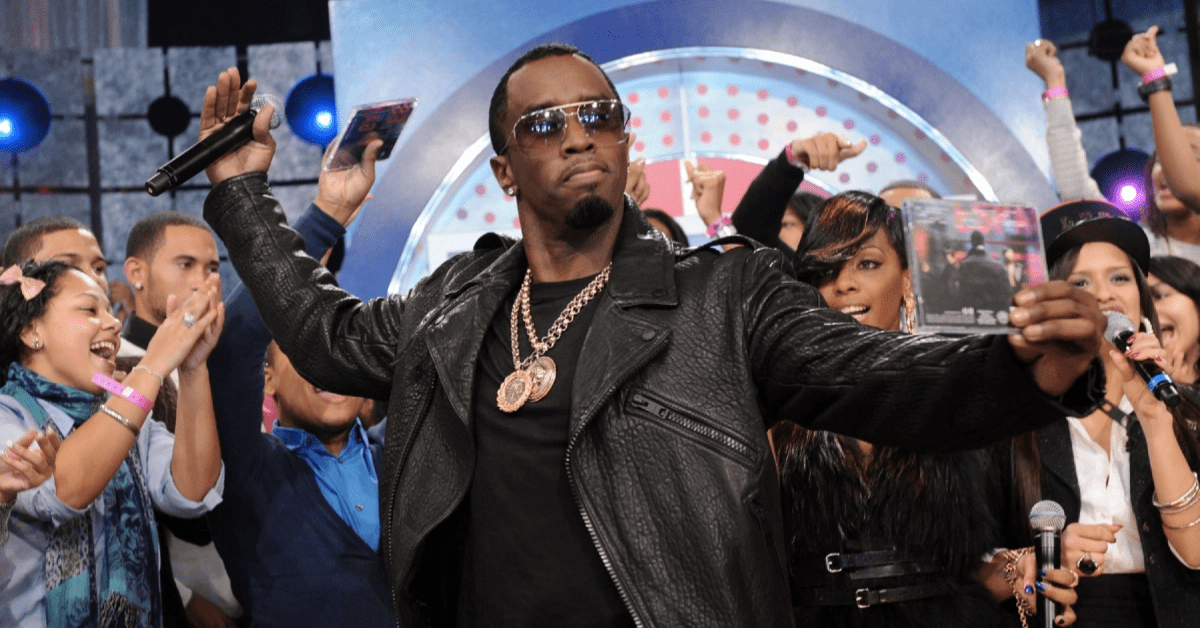 You remember the early 2000s, right? All about the flip phones, rented tapes from Blockbuster, those low-rise jeans I could never pull off, and of course, a music revolution. 
Pretty much every decade had its unique flavor of popular music. But from 2000 to 2010, while garage rock was making a comeback, we also saw the uprise in amazing hip-hop tracks. One of the big artists from that era was Sean Combs. Better known as  P. Diddy, Puff Daddy, Love, or whatever you wanna call him. 
Diddy; you've probably heard of him. He's responsible for the hit tracks such as Bad Boys for Life, I'll Be Missing You, and I Need A Girl (Parts 1 and 2). He's also known for being the face of a well-known vodka company.  Although Ciroc is one of the most coveted beverage brands, things weren't always so easy for them.   You might be surprised to learn that Diddy is the sole reason you know the name in the first place.
About Ciroc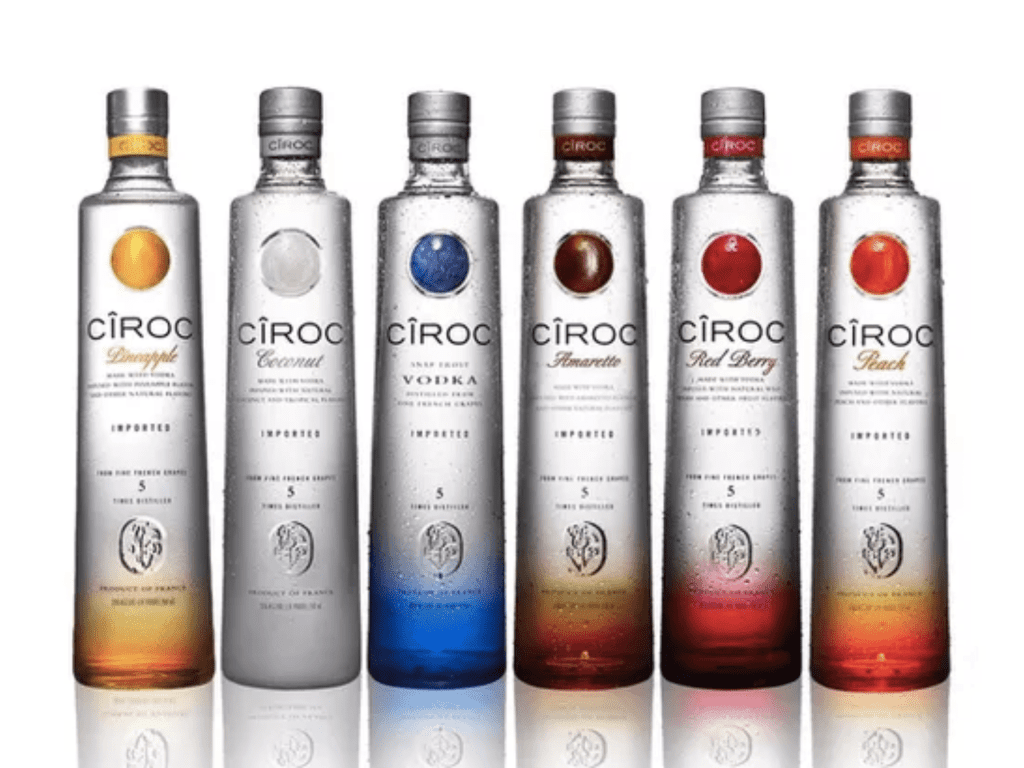 Ciroc is a French brand that produces alcoholic beverages.  Established in 2003, it mainly creates different flavors of vodka. But it also sells brandy as well. Ciroc is different from other vodkas in that it sources its alcohol from grapes rather than grain or potatoes. Its quality is, well, questionable. Well, it generally has good reviews some have claimed otherwise. According to Wine experts, the fruit used for Ciroc and many other beverages is Trebbiano grapes. They're known as an unsophisticated grape; the type that doesn't cost much and tends to produce undistinguished alcohol. 
Well, wine experts, I hate to break it to you, but most people don't care. As long as the alcohol tastes good and does its job, then people will buy it. The success of alcohol depends mainly on marketing. And nothing is better proof of this than Ciroc.
At first, Ciroc had a stupidly tough time establishing itself within the American markets. For a while, they collaborated with some no-name athletes. Earl Little was one of the first to promote it. They soon introduced Ciroc to various nightclubs with minimal success. Still, they were the 50th-ranked premium vodka. They were struggling just to sell 40000 cases. Something needed to change; they needed to do something drastic in order to become a success. 
How Diddy Elevated It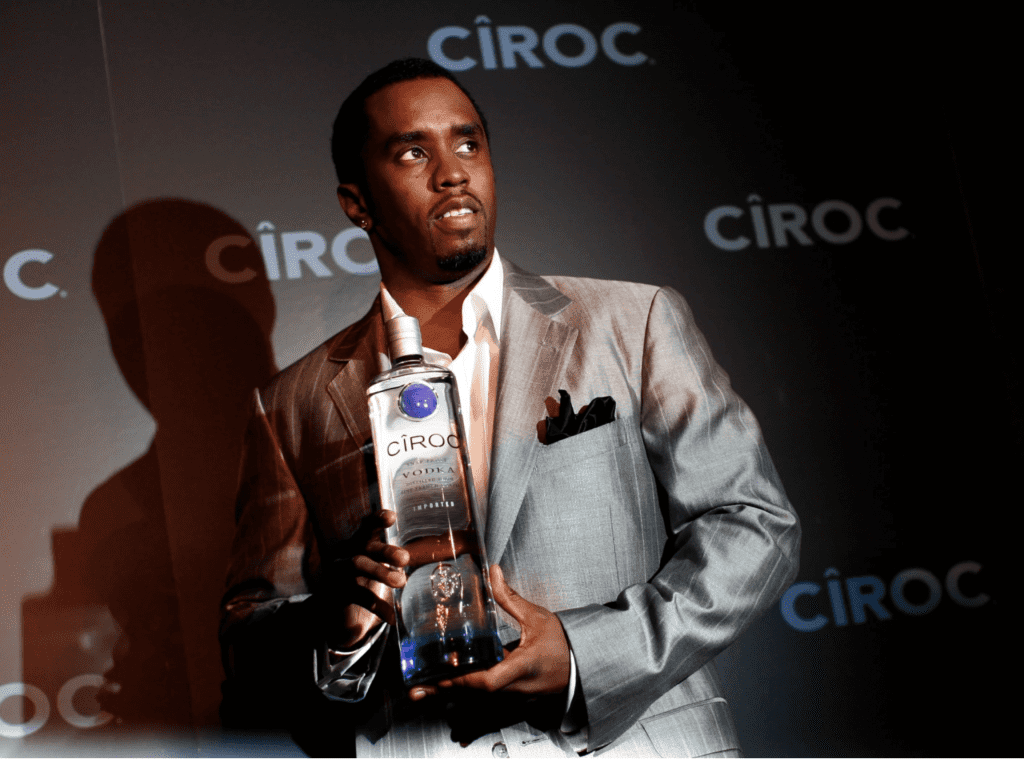 In 2007, Diddy was recruited to be a spokesperson for Ciroc. He was sort of a last resort, as the company decided they didn't have much to lose. In typical Diddy fashion, he took this unknown brand and made it really cool. He took over Ciroc's marketing in the United States, applying his unique salesmanship to it. And by that I mean, he was shocking.
Here's a good example. In the early 2000s, one of the key events of the decade was Obama's run for president. Meanwhile, Diddy began calling himself "Ciroc Obama," basing much of his promotion on that one pun.
Aside from the jokes, Diddy would also give the company free product placement and his music videos. He went on to create endless flavors for Ciroc Vodka, promoting it whenever he had the chance. His advertisements emphasized the "sexiness" of using grapes as the source of alcohol. He made it clear that no other vodka was like it. Over time, Diddy's name became intrinsically tied to the brand. Within a few years, Ciroc skyrocketed to #2 on the premium vodka listings.
Nowadays, Diddy still creates flavors and promotes Ciroc in his own unorthodox way.
Featured image from Rolling Stone
Is The "Death" Of Choco Taco A Marketing Ploy?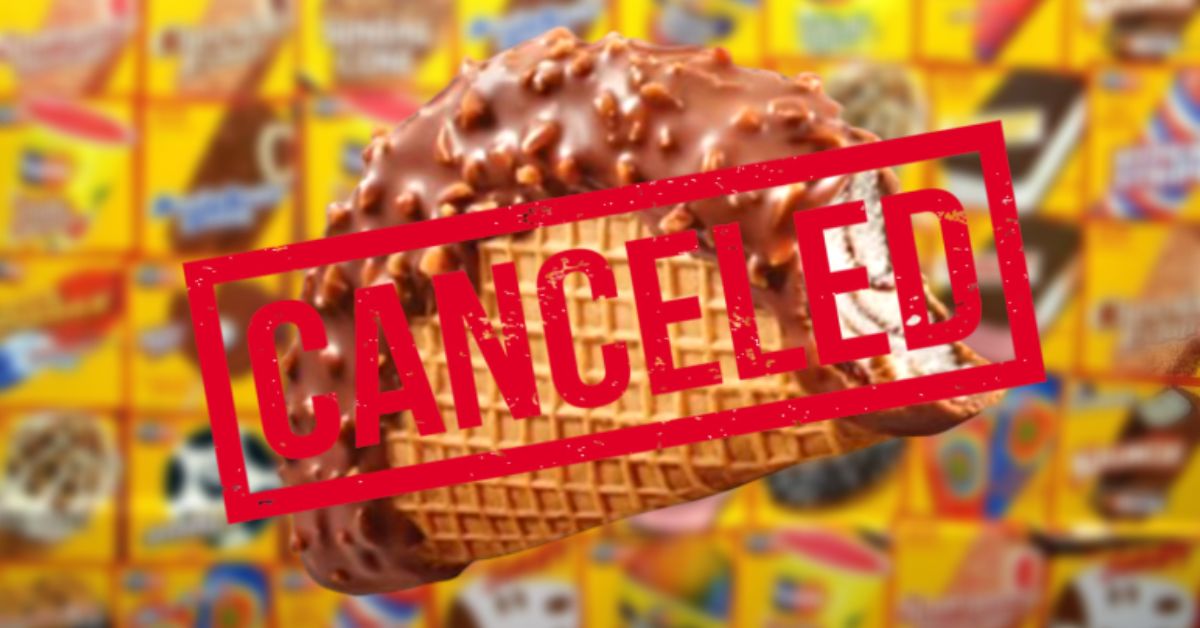 Guys, I have bad news. On July 25, 2022, Klondike made a devastating announcement:
"Over the past two years, we have experienced an unprecedented spike in demand across our portfolio and have had to make very tough decisions to ensure availability of our full portfolio nationwide.
"A necessary part of this process is that we sometimes must discontinue products, 
"even a beloved item like Choco Taco.
"We know this may be very disappointing, but we hope you'll try one of our other great products, including–"
Shut up! I don't care about your other lame products! We want Choco Taco!
I don't get it, Klondike. You'll drop Choco Taco but keep Klondike Shakes?! This is the saddest ice cream news since Coldstone Creamery insisted on making their employees sing as a means to distract consumers from their inadequate business model.
But I digress…
This Doesn't Make Sense
What's this about, Klondike? Why discontinue an ice cream truck staple? Were sales really lagging that much? Why do you have to make room for other products? You have, like, four other things. You can't hang onto the iconic Choco Taco?
None of this makes sense. Unless, of course, it's all a marketing scheme.
After the announcement, Twitter had an eruption of expletives (what's new?).
Why would the Klondike brand make a decision like this? Either this is a marketing scheme to create surge profits down the line. Or Klondike is being run by a bunch of morons.
The Klondike brand is owned by Good Humor-Breyers Corp. which is owned by Unilever, a British multinational consumer goods company. Fun fact: Unilever is the largest producer of soap in the world.
We have ice cream decisions being made by a bunch of limey soap-hawking suits.
Unilever's YTD stock is down, though they've had a teeny tiny upward trend in the last month. Could this giant international conglomerate be faking the discontinuation of a beloved summer treat in order to regain profit? Unlikely.
Still, one has to wonder whether the discontinuation of Choco Taco is a simple marketing ploy to increase sales. Why not?
There's a Precedent for Bringing Back Discontinued Products
Plenty of products have been discontinued only for them to later return. Notable products include Dunkaroos, Waffle Crisp, 3D Doritos, and Crystal Pepsi. Planters, known for their immortal mascot, brought back their Cheez Balls after a public campaign for their return.
Perhaps the most famous of these is the McDonald's McRib. The irresistible boneless pork sandwich molded into the shape of ribs was first introduced in 1981 but discontinued in 1985 only to be brought back later that year and discontinued again in 2005. Now the McRib is available here and there as a limited edition option.
It's the "limited edition" that makes consumers salivate the most, isn't it? The very idea that something could only be available only for a short while increases desire. A sudden sense of exclusivity or rarity makes something immediately valuable. It's a classic supply-and-demand tactic. We want what we cannot have.
We see you, Klondike/Good Humor-Breyers/Unilever.
Will Choco Taco Return?
Maybe one day. For now, there will be ice cream fiends hoarding and rationing out Choco Tacos, trading them like currency in an increasingly dystopian society.
Reddit user FilthyGunger eloquently wrote:
"I thought it would be here forever, and I always told myself I'll have one later but later is here and a choco taco is not.
"It's [sic] like losing a dog, but instead of a loving animal, it's an ice cream-filled taco topped with chocolate and nuts. 
"Honestly, if there was anything I could say about its passing, I would say that the world didn't just lose an ice cream taco, it lost its way."
RIP Choco Taco. For now.
The Rise and Fall of MGM (And Why It's Still Important)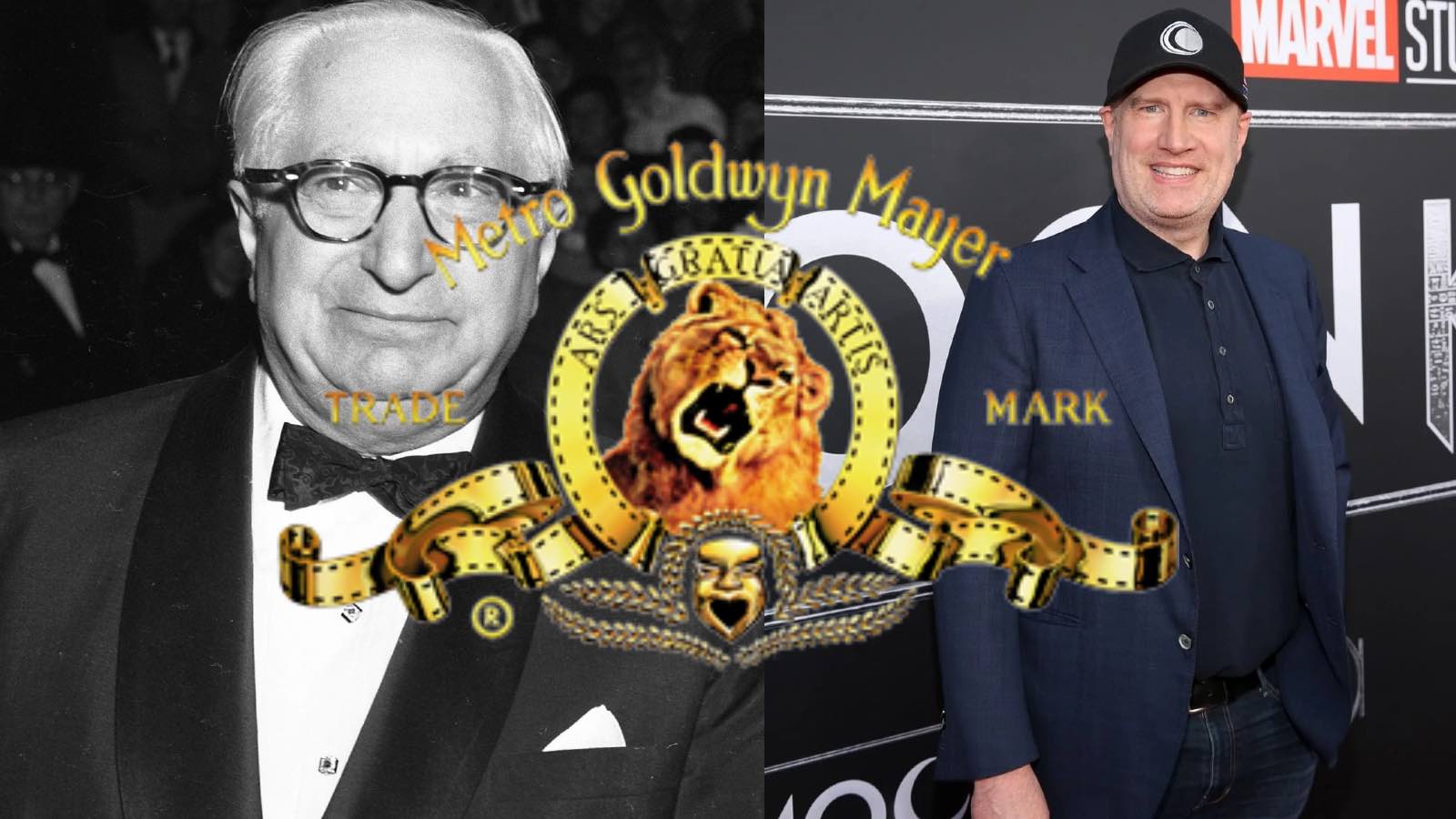 On July 29, MGM will release their first film since being acquired by Amazon earlier this year. Thirteen Lives, a Ron Howard drama about the 2018 Thai cave rescue, is getting a limited theatrical run before it heads to Amazon Prime on August 5.
It's a sorry state of affairs for a studio that was one of the original "Big Five." While MGM still has a decent slate of pictures on the horizon, the impression that they represent something—beyond a fancy lion title card—is long gone.
While the Amazon buyout reflects the growing consolidation of the film industry, it's worth noting that MGM has essentially been in freefall for the better part of a century. How did we get here? What can today's big studios learn from it? Let's take a look.
The origins of MGM: When Metro-Goldwyn met Mayer
Prior to the Supreme Court's 1948 U.S. v. Paramount decision, most movie theaters were owned by Hollywood studios, or vice versa. This arrangement made it almost impossible for independent films to get distributed, and pushed theaters to screen low-effort studio releases.
In the case of MGM, the studio was cobbled together by Marcus Loew of Loew's theaters. He bought Metro Pictures in 1920 to get a steady supply of films for his theaters. Next, he purchased Goldwyn Pictures to supplement the catalog, and struck a deal with Louis B. Mayer to oversee the film operation. Thus, Metro-Goldwyn-Mayer was born.
Mayer was an icon of the Old Hollywood era. He was a founder of the Academy, a true believer in the magic of Hollywood glamor. Under his leadership, MGM claimed to house "more stars than there are in heaven."
The golden years: When the lion was king
MGM hit the ground running, producing hundreds of films in its first few years. One of their first hits was the silent epic Ben-Hur (1925). Their stable of stars included new stars like Greta Garbo, established names like Buster Keaton, and big directors like King Vidor.
Their streak of success continued clear through to the end of the 1930s, when they shattered all records with their all-time hit, Gone with the Wind. That same year, they got widespread acclaim for a big-budget film that failed to turn a profit: The Wizard of Oz.
Despite the ravages of the Great Depression, MGM was the only studio that never lost money. They kept this annual streak running all the way into 1957. What happened in 1957? Well…
The 1940s: Troubled waters
For all the allure of MGM's glamorous image, it also came with a sense of stagnation. While MGM was among the first studios to employ Technicolor, it was the last to shift to sound. They were equally unprepared for the advances of the late 1940s, such as television and the Paramount ruling.
By the time Paramount was handed down, MGM was already flailing. They had decreased their output from 50 movies a year to 25, relying increasingly on "safe" crowd-pleasers with few outsized hits.
Faced with dire circumstances, they brought a hot new producer on board, Dore Schary. Schary and Mayer clashed over films like Battleground (1949), but as Schary's picks succeeded, MGM's investors went with him.
Beginning of the end: Mayer gets fired
In 1951, Louis B. Mayer was removed from his position at MGM, replaced by Dore Schary. While this change may have been needed, it couldn't have come at a worse time. Loew's and MGM were both in dire straits as they split in response to the Paramount ruling.
Schary's reign saw a few hits (Singin' in the Rain), but just as many flops (Brigadoon). He pinched pennies by cutting contracts (including Judy Garland), but after one too many big budget disasters, he, too, was removed.
1956-7 is probably the year that MGM was well and truly dead. Schary, studio chief Nicholas Schenck, and general manager Eddie Mannix all departed in '56. Louis B. Mayer died in 1957, the same year that the studio shuttered its animation department. All their contract players were let go by 1960.
Back from the dead: Why we still know MGM today
By all accounts, MGM should've gone the way of RKO. How did it maintain enough cultural relevance to be worth $8.5 billion to Amazon?
Well, the studio made another big move in 1956. They started MGM Television, a division aimed at selling the TV rights to their back catalog. Their big swing: selling The Wizard of Oz to CBS. In 1957, it became the first Hollywood film ever to be screened in full on prime time TV.
It's hard to overstate how crucial this new, annual tradition of screening Oz was for keeping MGM relevant. They continued to have hits like Ben-Hur and 2001 throughout the '50s and '60s, but their lasting, stable impact came from practically every American seeing The Wizard of Oz.
The other big move happened in 1969: billionaire hotelier Kirk Kerkorian acquired a majority stake in MGM. He attached the studio's legacy of glamor to his Vegas hotels, launching the luxury MGM Grand brand.
By 1979, Kerkorian declared that MGM was now primarily a hotel company. Business as usual continued in the film division, with a rotating cast of producers creating a mixed bag of films. MGM never stopped producing, but their brand identity was already gone.
Lessons learned: what the MGM story means for Hollywood
There are plenty of wild stories from the ensuing decades of MGM. They hired a known embezzler as president of the studio. Kerkorian sold the studio and bought it back twice. They gave Sony the rights to Spider-Man in exchange for the one James Bond story they didn't own.
But throughout all that, the MGM label has been just that: a label. Up to and beyond their 2010 bankruptcy filing, nostalgia for MGM has gone from longing for old-school Hollywood glamor to fond memories of seeing a lion roar for a few seconds.
Old Hollywood and the streaming wars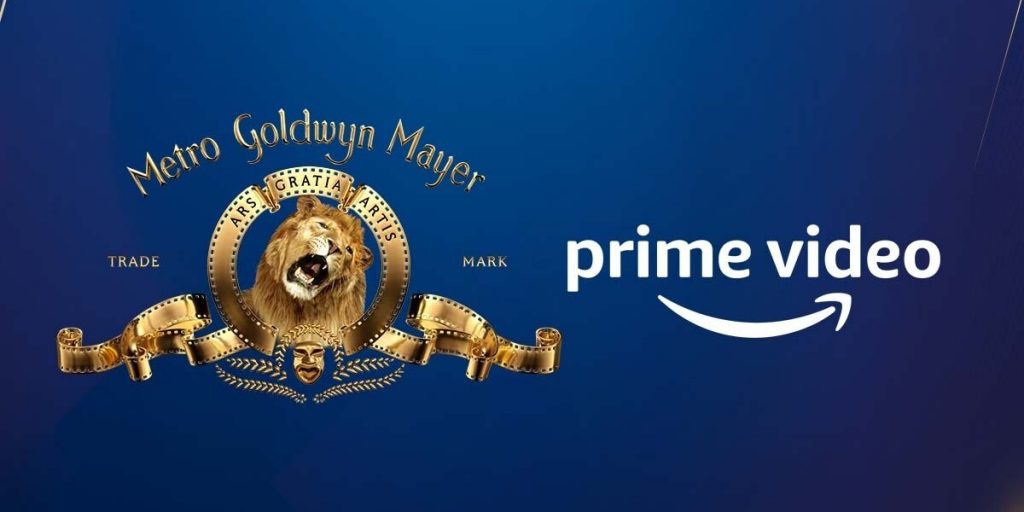 In 2020, a federal judge overturned the Paramount decrees, ruling that the conditions of that time couldn't be replicated in today's industry. While that may be true, the streaming wars open up a similar conflict.
When theaters were shuttered during the pandemic, streaming services were the principal film distributors. Amazon, owners of one of the major streamers, also bought a big-name studio. While little has come of it, they've also flirted with owning theaters, including AMC and Landmark.
The Old Hollywood studio system was undone by SCOTUS, but also by changing trends. Audiences turned to television, and established names like Mayer became out of touch. If streamers are the new studios, they're left with the same question: what happens when audiences get tired of the same old slop?
The slippery slope of brand identity
Perhaps the closest modern analog to Mayer is Kevin Feige, the famously hands-on head of Marvel Studios. Like Mayer, Feige has a penchant for glamor, big stars, and consistent studio identity.
Marvel now finds itself in a similar rut to MGM at the turn of the '40s. Fresh off their biggest blockbuster, it's not clear where they'll go from here. Suddenly, all their biggest stars are gone or stepping away. They're losing their iron grip on a fickle market. Three of their last four movies were critical and commercial disappointments.
According to reports, Feige himself is growing fatigued with overseeing a consistent style and timeline for the MCU. In these current conditions, does Marvel stick around for ten years? Do they pivot to hotels? Or do they end up like the current MGM lion, a clout-heavy label to be put on whatever the current investors see fit?