The 5 Most Badass Ukrainian Quotes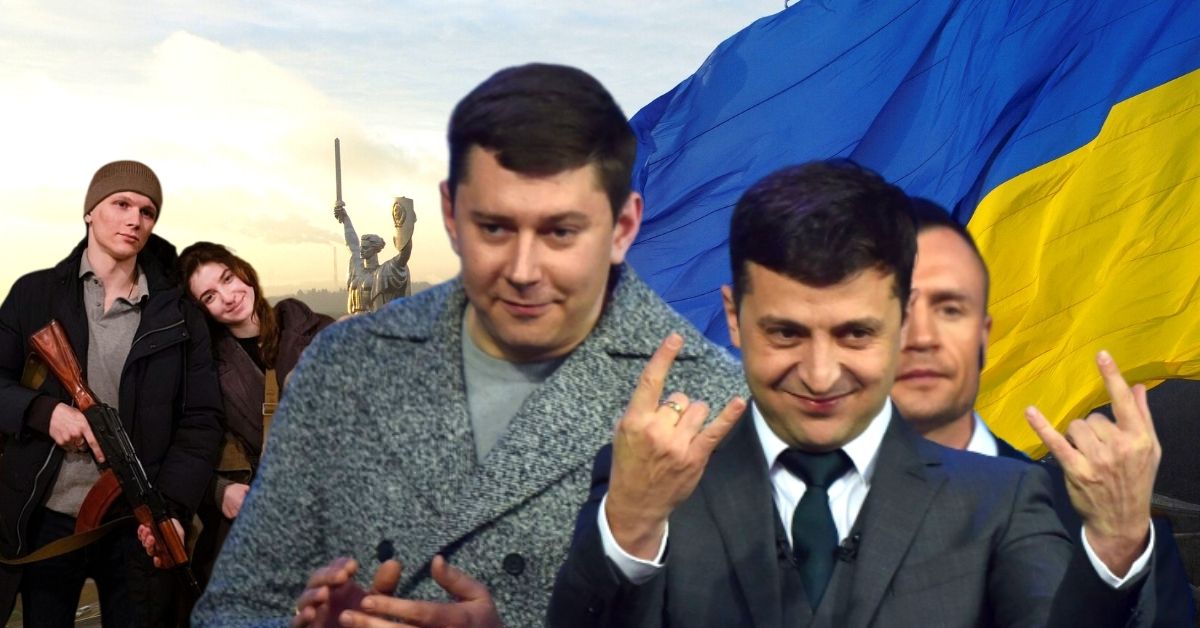 When Putin decided he wanted to go down in history as the next Hitler, he probably never considered just how fiercely the Ukrainian people would resist. There are plenty of examples of badassery by Ukrainians, but here is a list of five of the most badass Ukrainian quotes. 
"Take these seeds and put them in your pockets. So, at least sunflowers will grow when you lie down here."
A badass Ukrainian woman marched up to a Russian soldier and gave him a piece of her mind. Her words speak loudly:
"Prove you are with us."
Zelensky has emerged as one of the most inspirational leaders of our time. Certainly since Churchill. One day after signing the EU application, Zelensky pleaded with EU members to make their support for Ukraine loud.
"We are fighting to be equal members of Europe.
"…prove that you are with us. Do prove that you will not let us go. Do prove that you are indeed Europeans and then life will win over death and light will win over darkness.
"The EU will be much stronger with us."
That speech is made all the more stirring by the existence of this clip: 
"I would do it again."
A 55-year-old Ukrainian sailor attempted to sink a Russian oligarch's superyacht while it was docked in Mallorca, Spain. He opened valves in the yacht's engine room as "revenge" for a Russian helicopter attack on a civilian building in Kyiv.
When put in front of a judge, the sailor had proudly proclaimed that he had no regrets.
"Russian warship, go f**k yourself."
Soldiers on Snake Island, a tiny island west of Crimea, faced down a Russian warship and held their ground.
"This is a Russian military warship. I suggest you lay down your weapons and surrender to avoid bloodshed and needless casualties. Otherwise, you will be bombed."
"Russian warship, go f**k yourself."
Snake Island was bombed by the Russian warship. Initially, it was reported that the soldiers had been killed. Now, there are reports that they actually survived. Regardless, the soldiers are heroes and their defiance of the Russian military screams "badass Ukrainian." 
"The fight is here. I need ammunition, not a ride."
Ukrainian President Volodymyr Zelensky was offered asylum by the United States in order to escape capture or execution. And who would blame him? Any of us might take the opportunity to govern safely from afar. Zelensky defied that. Instead, he is staying in Kyiv and leading his citizens fiercely. 
This quote will go down in history as one of the most inspirational quotes of all time. It's easy to see why Zelensky is universally adored by the West.
These are not the only examples of badass Ukrainians. There are several reports of "tankjacking" of Russian tanks by Ukrainian citizens. Citizens are being taught how to build Molotov cocktails. People are building as big a roadblock as they can to stop the 40-mile-long Russian convoy.
There is no stopping Ukraine and all the progress they've made.
Here's how you can help the people of Ukraine.
How Diddy Turned a Nothing Vodka Into a Success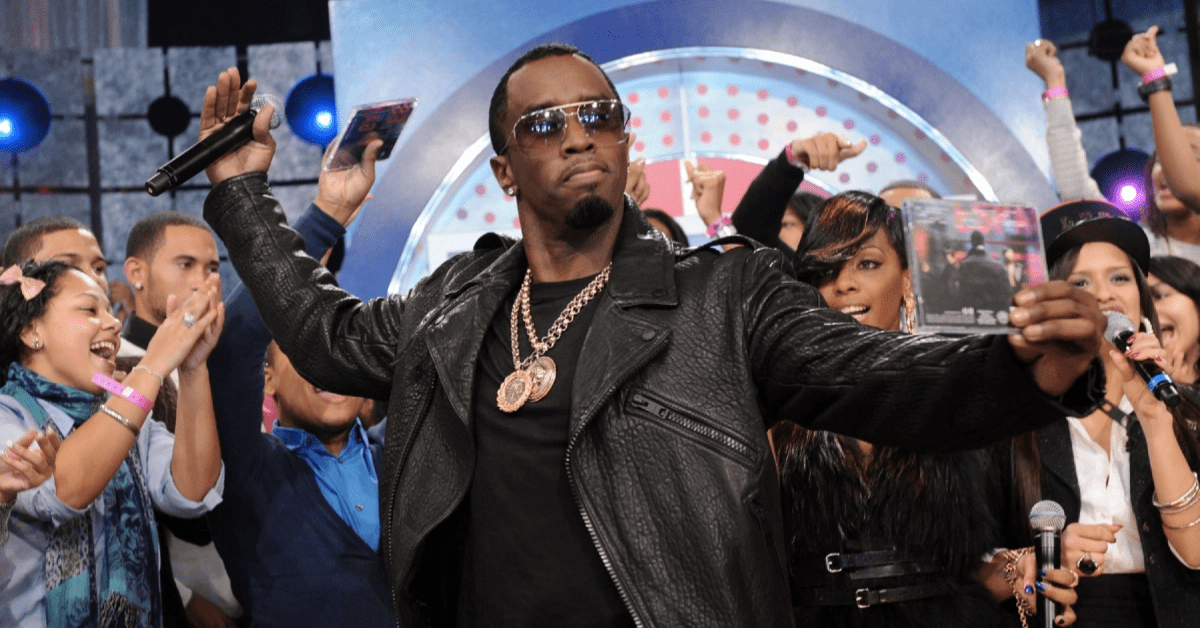 You remember the early 2000s, right? All about the flip phones, rented tapes from Blockbuster, those low-rise jeans I could never pull off, and of course, a music revolution. 
Pretty much every decade had its unique flavor of popular music. But from 2000 to 2010, while garage rock was making a comeback, we also saw the uprise in amazing hip-hop tracks. One of the big artists from that era was Sean Combs. Better known as  P. Diddy, Puff Daddy, Love, or whatever you wanna call him. 
Diddy; you've probably heard of him. He's responsible for the hit tracks such as Bad Boys for Life, I'll Be Missing You, and I Need A Girl (Parts 1 and 2). He's also known for being the face of a well-known vodka company.  Although Ciroc is one of the most coveted beverage brands, things weren't always so easy for them.   You might be surprised to learn that Diddy is the sole reason you know the name in the first place.
About Ciroc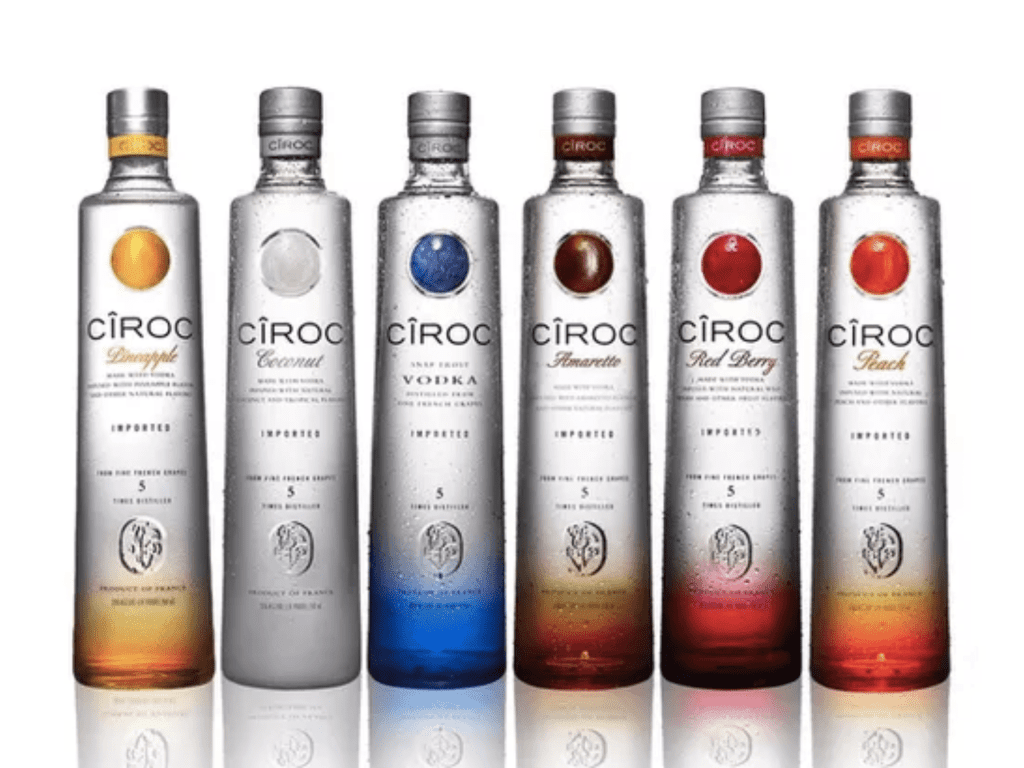 Ciroc is a French brand that produces alcoholic beverages.  Established in 2003, it mainly creates different flavors of vodka. But it also sells brandy as well. Ciroc is different from other vodkas in that it sources its alcohol from grapes rather than grain or potatoes. Its quality is, well, questionable. Well, it generally has good reviews some have claimed otherwise. According to Wine experts, the fruit used for Ciroc and many other beverages is Trebbiano grapes. They're known as an unsophisticated grape; the type that doesn't cost much and tends to produce undistinguished alcohol. 
Well, wine experts, I hate to break it to you, but most people don't care. As long as the alcohol tastes good and does its job, then people will buy it. The success of alcohol depends mainly on marketing. And nothing is better proof of this than Ciroc.
At first, Ciroc had a stupidly tough time establishing itself within the American markets. For a while, they collaborated with some no-name athletes. Earl Little was one of the first to promote it. They soon introduced Ciroc to various nightclubs with minimal success. Still, they were the 50th-ranked premium vodka. They were struggling just to sell 40000 cases. Something needed to change; they needed to do something drastic in order to become a success. 
How Diddy Elevated It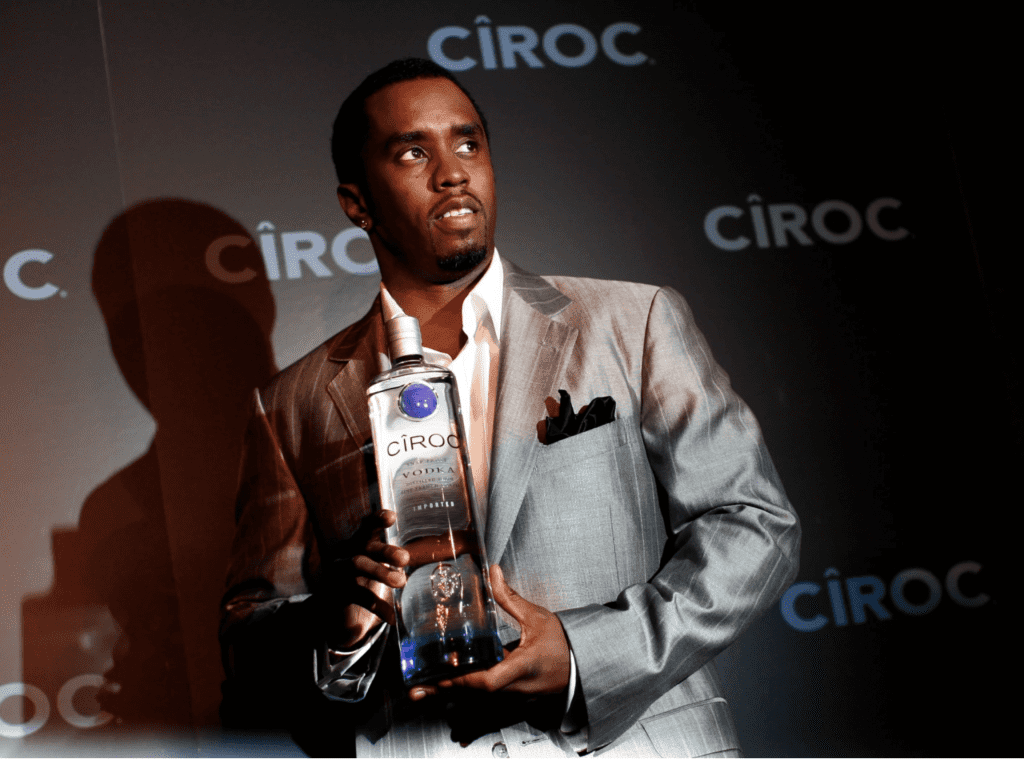 In 2007, Diddy was recruited to be a spokesperson for Ciroc. He was sort of a last resort, as the company decided they didn't have much to lose. In typical Diddy fashion, he took this unknown brand and made it really cool. He took over Ciroc's marketing in the United States, applying his unique salesmanship to it. And by that I mean, he was shocking.
Here's a good example. In the early 2000s, one of the key events of the decade was Obama's run for president. Meanwhile, Diddy began calling himself "Ciroc Obama," basing much of his promotion on that one pun.
Aside from the jokes, Diddy would also give the company free product placement and his music videos. He went on to create endless flavors for Ciroc Vodka, promoting it whenever he had the chance. His advertisements emphasized the "sexiness" of using grapes as the source of alcohol. He made it clear that no other vodka was like it. Over time, Diddy's name became intrinsically tied to the brand. Within a few years, Ciroc skyrocketed to #2 on the premium vodka listings.
Nowadays, Diddy still creates flavors and promotes Ciroc in his own unorthodox way.
Featured image from Rolling Stone
Is The "Death" Of Choco Taco A Marketing Ploy?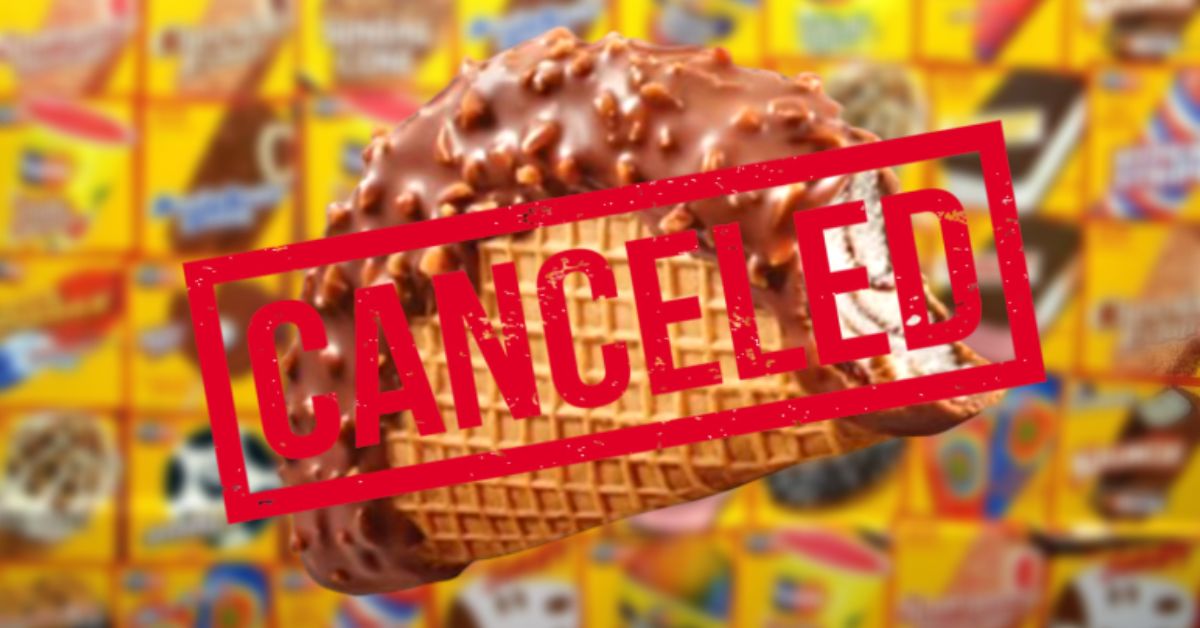 Guys, I have bad news. On July 25, 2022, Klondike made a devastating announcement:
"Over the past two years, we have experienced an unprecedented spike in demand across our portfolio and have had to make very tough decisions to ensure availability of our full portfolio nationwide.
"A necessary part of this process is that we sometimes must discontinue products, 
"even a beloved item like Choco Taco.
"We know this may be very disappointing, but we hope you'll try one of our other great products, including–"
Shut up! I don't care about your other lame products! We want Choco Taco!
I don't get it, Klondike. You'll drop Choco Taco but keep Klondike Shakes?! This is the saddest ice cream news since Coldstone Creamery insisted on making their employees sing as a means to distract consumers from their inadequate business model.
But I digress…
This Doesn't Make Sense
What's this about, Klondike? Why discontinue an ice cream truck staple? Were sales really lagging that much? Why do you have to make room for other products? You have, like, four other things. You can't hang onto the iconic Choco Taco?
None of this makes sense. Unless, of course, it's all a marketing scheme.
After the announcement, Twitter had an eruption of expletives (what's new?).
Why would the Klondike brand make a decision like this? Either this is a marketing scheme to create surge profits down the line. Or Klondike is being run by a bunch of morons.
The Klondike brand is owned by Good Humor-Breyers Corp. which is owned by Unilever, a British multinational consumer goods company. Fun fact: Unilever is the largest producer of soap in the world.
We have ice cream decisions being made by a bunch of limey soap-hawking suits.
Unilever's YTD stock is down, though they've had a teeny tiny upward trend in the last month. Could this giant international conglomerate be faking the discontinuation of a beloved summer treat in order to regain profit? Unlikely.
Still, one has to wonder whether the discontinuation of Choco Taco is a simple marketing ploy to increase sales. Why not?
There's a Precedent for Bringing Back Discontinued Products
Plenty of products have been discontinued only for them to later return. Notable products include Dunkaroos, Waffle Crisp, 3D Doritos, and Crystal Pepsi. Planters, known for their immortal mascot, brought back their Cheez Balls after a public campaign for their return.
Perhaps the most famous of these is the McDonald's McRib. The irresistible boneless pork sandwich molded into the shape of ribs was first introduced in 1981 but discontinued in 1985 only to be brought back later that year and discontinued again in 2005. Now the McRib is available here and there as a limited edition option.
It's the "limited edition" that makes consumers salivate the most, isn't it? The very idea that something could only be available only for a short while increases desire. A sudden sense of exclusivity or rarity makes something immediately valuable. It's a classic supply-and-demand tactic. We want what we cannot have.
We see you, Klondike/Good Humor-Breyers/Unilever.
Will Choco Taco Return?
Maybe one day. For now, there will be ice cream fiends hoarding and rationing out Choco Tacos, trading them like currency in an increasingly dystopian society.
Reddit user FilthyGunger eloquently wrote:
"I thought it would be here forever, and I always told myself I'll have one later but later is here and a choco taco is not.
"It's [sic] like losing a dog, but instead of a loving animal, it's an ice cream-filled taco topped with chocolate and nuts. 
"Honestly, if there was anything I could say about its passing, I would say that the world didn't just lose an ice cream taco, it lost its way."
RIP Choco Taco. For now.
The Rise and Fall of MGM (And Why It's Still Important)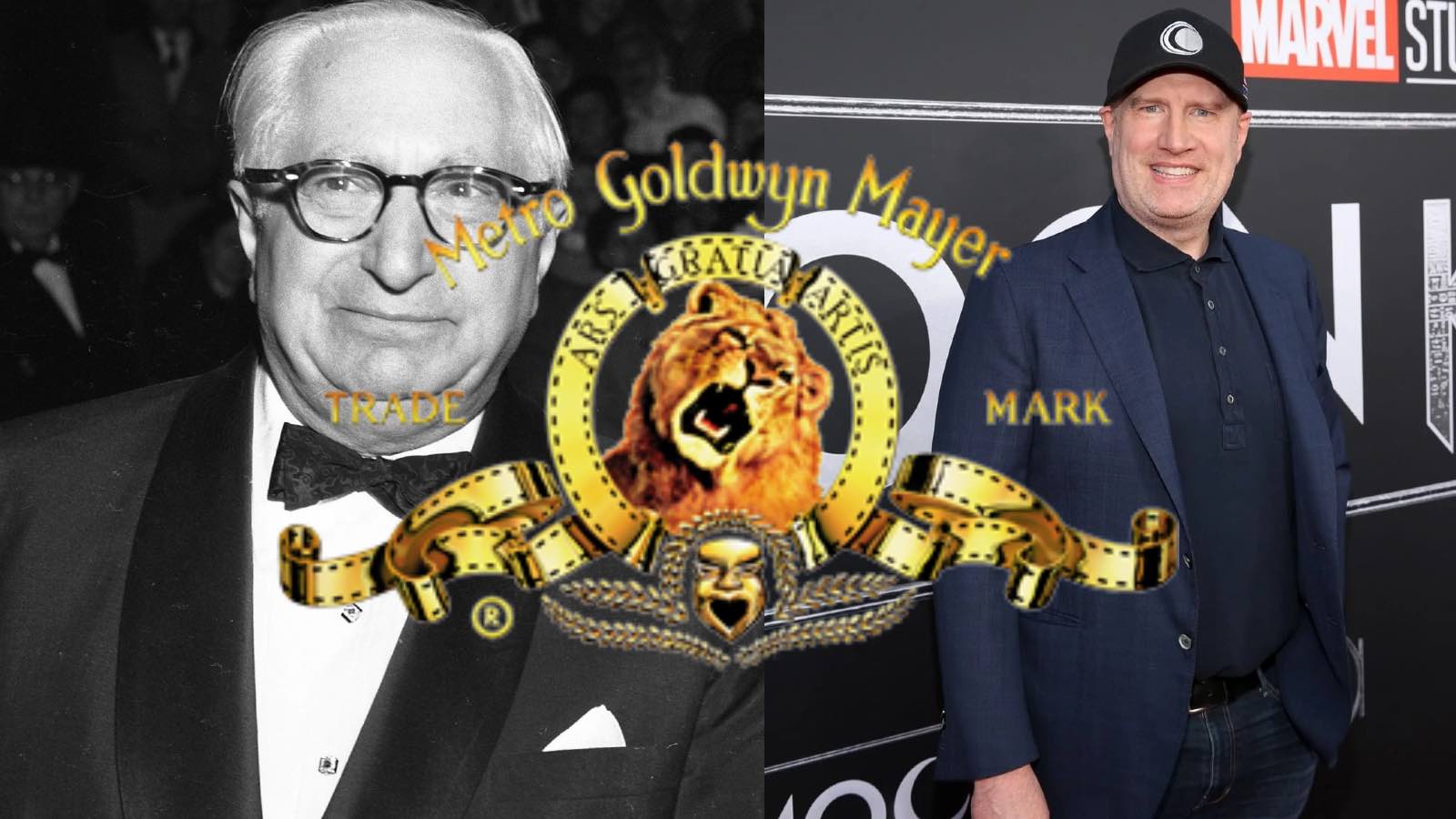 On July 29, MGM will release their first film since being acquired by Amazon earlier this year. Thirteen Lives, a Ron Howard drama about the 2018 Thai cave rescue, is getting a limited theatrical run before it heads to Amazon Prime on August 5.
It's a sorry state of affairs for a studio that was one of the original "Big Five." While MGM still has a decent slate of pictures on the horizon, the impression that they represent something—beyond a fancy lion title card—is long gone.
While the Amazon buyout reflects the growing consolidation of the film industry, it's worth noting that MGM has essentially been in freefall for the better part of a century. How did we get here? What can today's big studios learn from it? Let's take a look.
The origins of MGM: When Metro-Goldwyn met Mayer
Prior to the Supreme Court's 1948 U.S. v. Paramount decision, most movie theaters were owned by Hollywood studios, or vice versa. This arrangement made it almost impossible for independent films to get distributed, and pushed theaters to screen low-effort studio releases.
In the case of MGM, the studio was cobbled together by Marcus Loew of Loew's theaters. He bought Metro Pictures in 1920 to get a steady supply of films for his theaters. Next, he purchased Goldwyn Pictures to supplement the catalog, and struck a deal with Louis B. Mayer to oversee the film operation. Thus, Metro-Goldwyn-Mayer was born.
Mayer was an icon of the Old Hollywood era. He was a founder of the Academy, a true believer in the magic of Hollywood glamor. Under his leadership, MGM claimed to house "more stars than there are in heaven."
The golden years: When the lion was king
MGM hit the ground running, producing hundreds of films in its first few years. One of their first hits was the silent epic Ben-Hur (1925). Their stable of stars included new stars like Greta Garbo, established names like Buster Keaton, and big directors like King Vidor.
Their streak of success continued clear through to the end of the 1930s, when they shattered all records with their all-time hit, Gone with the Wind. That same year, they got widespread acclaim for a big-budget film that failed to turn a profit: The Wizard of Oz.
Despite the ravages of the Great Depression, MGM was the only studio that never lost money. They kept this annual streak running all the way into 1957. What happened in 1957? Well…
The 1940s: Troubled waters
For all the allure of MGM's glamorous image, it also came with a sense of stagnation. While MGM was among the first studios to employ Technicolor, it was the last to shift to sound. They were equally unprepared for the advances of the late 1940s, such as television and the Paramount ruling.
By the time Paramount was handed down, MGM was already flailing. They had decreased their output from 50 movies a year to 25, relying increasingly on "safe" crowd-pleasers with few outsized hits.
Faced with dire circumstances, they brought a hot new producer on board, Dore Schary. Schary and Mayer clashed over films like Battleground (1949), but as Schary's picks succeeded, MGM's investors went with him.
Beginning of the end: Mayer gets fired
In 1951, Louis B. Mayer was removed from his position at MGM, replaced by Dore Schary. While this change may have been needed, it couldn't have come at a worse time. Loew's and MGM were both in dire straits as they split in response to the Paramount ruling.
Schary's reign saw a few hits (Singin' in the Rain), but just as many flops (Brigadoon). He pinched pennies by cutting contracts (including Judy Garland), but after one too many big budget disasters, he, too, was removed.
1956-7 is probably the year that MGM was well and truly dead. Schary, studio chief Nicholas Schenck, and general manager Eddie Mannix all departed in '56. Louis B. Mayer died in 1957, the same year that the studio shuttered its animation department. All their contract players were let go by 1960.
Back from the dead: Why we still know MGM today
By all accounts, MGM should've gone the way of RKO. How did it maintain enough cultural relevance to be worth $8.5 billion to Amazon?
Well, the studio made another big move in 1956. They started MGM Television, a division aimed at selling the TV rights to their back catalog. Their big swing: selling The Wizard of Oz to CBS. In 1957, it became the first Hollywood film ever to be screened in full on prime time TV.
It's hard to overstate how crucial this new, annual tradition of screening Oz was for keeping MGM relevant. They continued to have hits like Ben-Hur and 2001 throughout the '50s and '60s, but their lasting, stable impact came from practically every American seeing The Wizard of Oz.
The other big move happened in 1969: billionaire hotelier Kirk Kerkorian acquired a majority stake in MGM. He attached the studio's legacy of glamor to his Vegas hotels, launching the luxury MGM Grand brand.
By 1979, Kerkorian declared that MGM was now primarily a hotel company. Business as usual continued in the film division, with a rotating cast of producers creating a mixed bag of films. MGM never stopped producing, but their brand identity was already gone.
Lessons learned: what the MGM story means for Hollywood
There are plenty of wild stories from the ensuing decades of MGM. They hired a known embezzler as president of the studio. Kerkorian sold the studio and bought it back twice. They gave Sony the rights to Spider-Man in exchange for the one James Bond story they didn't own.
But throughout all that, the MGM label has been just that: a label. Up to and beyond their 2010 bankruptcy filing, nostalgia for MGM has gone from longing for old-school Hollywood glamor to fond memories of seeing a lion roar for a few seconds.
Old Hollywood and the streaming wars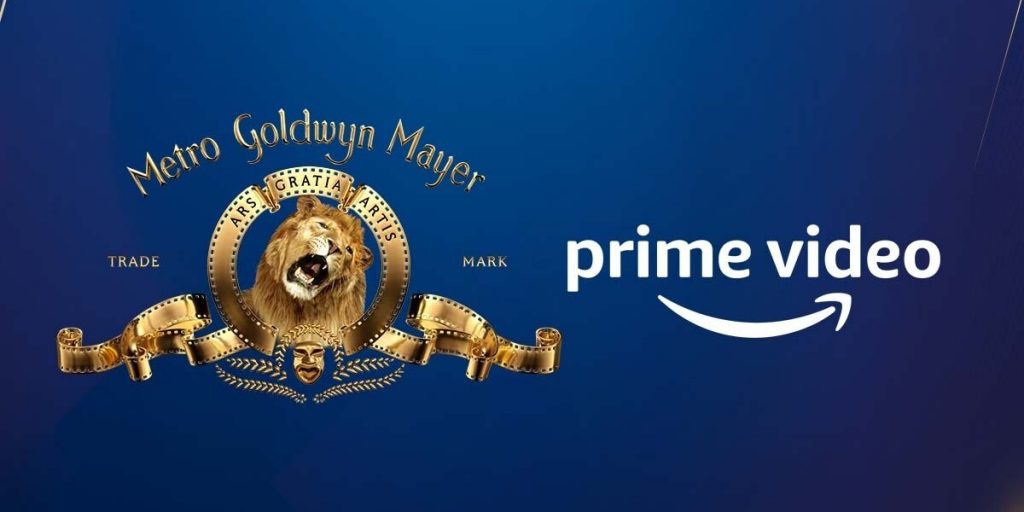 In 2020, a federal judge overturned the Paramount decrees, ruling that the conditions of that time couldn't be replicated in today's industry. While that may be true, the streaming wars open up a similar conflict.
When theaters were shuttered during the pandemic, streaming services were the principal film distributors. Amazon, owners of one of the major streamers, also bought a big-name studio. While little has come of it, they've also flirted with owning theaters, including AMC and Landmark.
The Old Hollywood studio system was undone by SCOTUS, but also by changing trends. Audiences turned to television, and established names like Mayer became out of touch. If streamers are the new studios, they're left with the same question: what happens when audiences get tired of the same old slop?
The slippery slope of brand identity
Perhaps the closest modern analog to Mayer is Kevin Feige, the famously hands-on head of Marvel Studios. Like Mayer, Feige has a penchant for glamor, big stars, and consistent studio identity.
Marvel now finds itself in a similar rut to MGM at the turn of the '40s. Fresh off their biggest blockbuster, it's not clear where they'll go from here. Suddenly, all their biggest stars are gone or stepping away. They're losing their iron grip on a fickle market. Three of their last four movies were critical and commercial disappointments.
According to reports, Feige himself is growing fatigued with overseeing a consistent style and timeline for the MCU. In these current conditions, does Marvel stick around for ten years? Do they pivot to hotels? Or do they end up like the current MGM lion, a clout-heavy label to be put on whatever the current investors see fit?