China Imposes 3-Hour Gaming Limit Among Children Below 18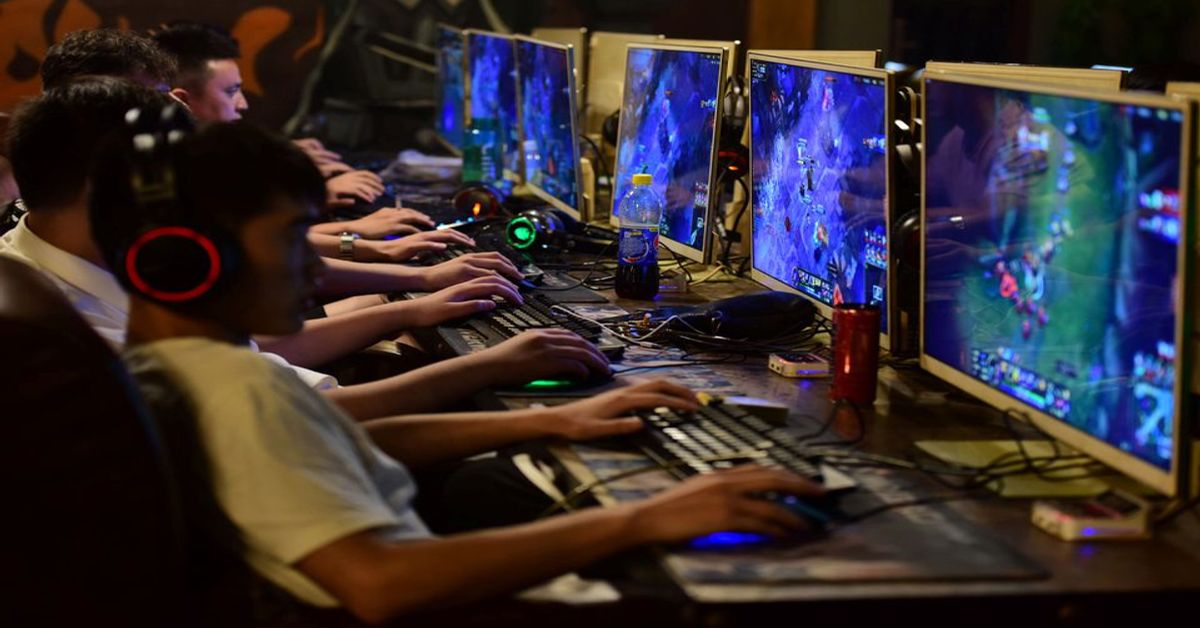 Studies have shown that addiction to online games can be detrimental to children and adolescents' physical and mental development. The National Press and Public Administration (NPPA) announced in August 2021 that the country would be imposing restrictions on online gaming for minors. NPPA said that video game companies would set a 3-hour gaming limit in China, particularly for children below 18 years old. A state media outlet called online games "spiritual opium," citing from the previous eras when drug addiction was prevalent in the country.
What's With This 3-Hour Gaming Limit in China?
The new rules are part of the significant move by Beijing to intensify control of its citizens and other sectors of its economy, including technology, education, and real estate. The restrictions which apply to any device might have a massive impact on the worldwide gaming industry. According to Xinhua state news agency, it will limit the young gamers to playing for one hour a day from 8 p.m. to 9 p.m., on Fridays, Saturdays, and public holidays.
With this new set of restrictions, the Chinese government wants to emphasize addiction to online games. According to the NPPA, online gaming harms both minors' physical and mental health.
The rules from the NPPA regulator concur with the further move by Beijing to clip tech giants' wings, including Alibaba Group (9988.HK) and Tencent Holdings (0700.HK) were threatened to curb their ability to trade shares in the United States due to stricter content rules.
With this 3-hour gaming limit in China, game companies will have to control a real-name-based registration system. In 2018, Tencent implemented this system by limiting play time on Honor of Kings, a popular mobile game. Back then, limits were not as strict, though. Kids below 18 could play video games for 1.5 hours on any day and three hours on holidays.
Online Debates About the Issue
The 3-hour gaming limit in China became one of the most discussed on Weibo, China's version of Twitter. Some agreed on the new measures, while others said they were surprised by the sudden announcement of the stricter regulations.
One of the top commenters said that the new set of restrictions is so fierce that left him utterly speechless. Others expressed doubts about how the authorities control the restrictions, saying that the kids will use their parents' logins.
Gaming Shares Have Plummeted
According to analytics firm Newzoo, the Chinese games market will generate approximately $45.6 billion revenue in 2021, higher than the United States.
The effects of the 3-hour gaming limit in China reverberated around the world. For instance, shares in Amsterdam-listed tech investment firm Prosus (PRX.AS), holding a 29% share in Chinese social media and video games leader Tencent, went down by 1.45%. On the other hand, European online games stocks Ubisoft (UBIP.PA) and Embrace Group (EMBRACb.ST) both dropped by 2%.
Meanwhile, shares of Chinese gaming stocks fell in pre-market trading in the United States, with NetEase going down by 6% while video sharing website Bilibili falling over 3%.
Xinhua News Agency revealed that about 62.5% of Chinese minors play online games, wherein 13.2% play mobile games for over two hours a day on working days. Gaming companies became more anxious about recent criticisms by the state media regarding the so-called gaming addiction among young people. The issue on the 3-day gaming limit in China escalated further as it affected the shares and revenues in the gaming tech market.
Tencent, a publicly-listed multinational conglomerate that published some of the world's famous video games, later announced new measures. They plan to reduce youngsters' time and money on games, starting with Honor of Kings. The President of Tencent also said it was working with regulators to look for ways in which the limited time spent by minors on gaming could apply to all gaming titles.
The National Press and Public Administration official told Xinhua that it would increase the frequency and intensity of monitoring of online gaming firms. The aim is to establish the country's gaming limitations and anti-addiction system. Moreover, NPPA said that parents and teachers have vital roles in reducing online game addiction.
Conclusion
Online gaming is becoming a fad nowadays among the younger generation. What are the benefits and drawbacks of this fast-growing industry? On one side of the coin, experts say that it helps gamers to relax and socialize, improve concentration and analytical skills. If taken seriously, it can be a lucrative career. But on the other side, it is costly, poses security threats, may lead to addiction, and can also cause cyberbullying. Besides, prolonged time spent playing video games can have adverse effects on the physical and emotional well-being of adults and minors alike. 
How do these new rules affect video games as a whole? Is the 3-hour gaming limit in China the apparent solution?
Online gaming is mentioned explicitly in the regulation, meaning that individual games won't be restricted later on. Also, it is not clear whether the new real-name-based registration process will cover console games and foreign games.
It might tempt the young gamers to outwit the limitations by signing up on a foreign server. It is also worthy to note that adult gamers will still play round-the-clock.
Instead of relying on the government to curb the addiction, parents need to step in to limit time spent on games and social media, and the internet as a whole. Parents should pay attention to their kids, especially the minors. There are several ways to encourage them to use their time productively, like cultivating a new hobby or engaging in sports and other extracurricular activities.
Amputees Feel Touch Anew Thanks to New Bionic Arm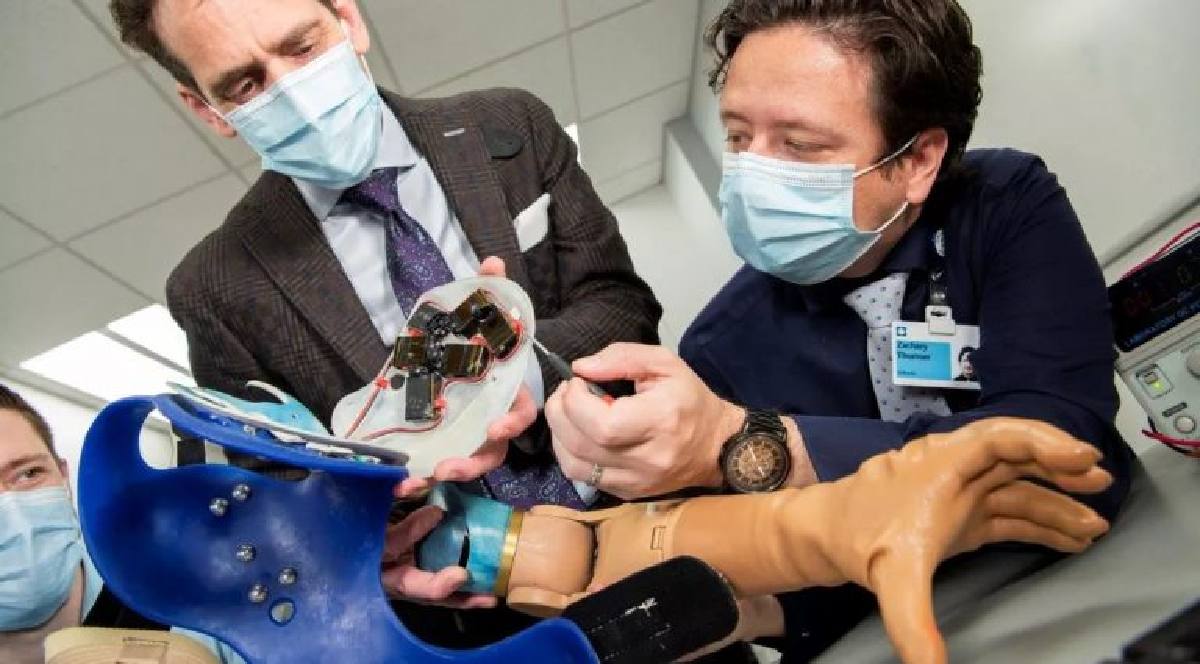 Researchers in a Cleveland clinic have successfully engineered a new bionic arm for patients with upper-limb amputations. The prosthetic arms developed by the scientists from the Lerner Research Institute allow amputees to feel the vital sensations of touching once again. According to new findings, the "bionic arms" let the wearers feel, behave, think, and function like a person without the amputation.
The scientists designed the bionic arms to interface directly with the motor and sensory neurons of the patients. This, in turn, gives them a high level of control and accuracy. What made the project more outstanding was the hardware used.
The researchers made the bionic arms with commercially available hardware. It's to hopefully counter the high prices usually associated with new technologies. Associate professor Paul Marasco from Lerner Research Institute's Department of Biomedical Engineering stated that today, the technology used to create artificial limbs had reached a mechanical roadblock. 
It reached its peak during the Second World War. And so, the bionic arms we know today are those that are unable to provide many intuitive sensations. They give very little help to everyday lives, such as the closing and opening of the hands.
The Prosthetics of the Future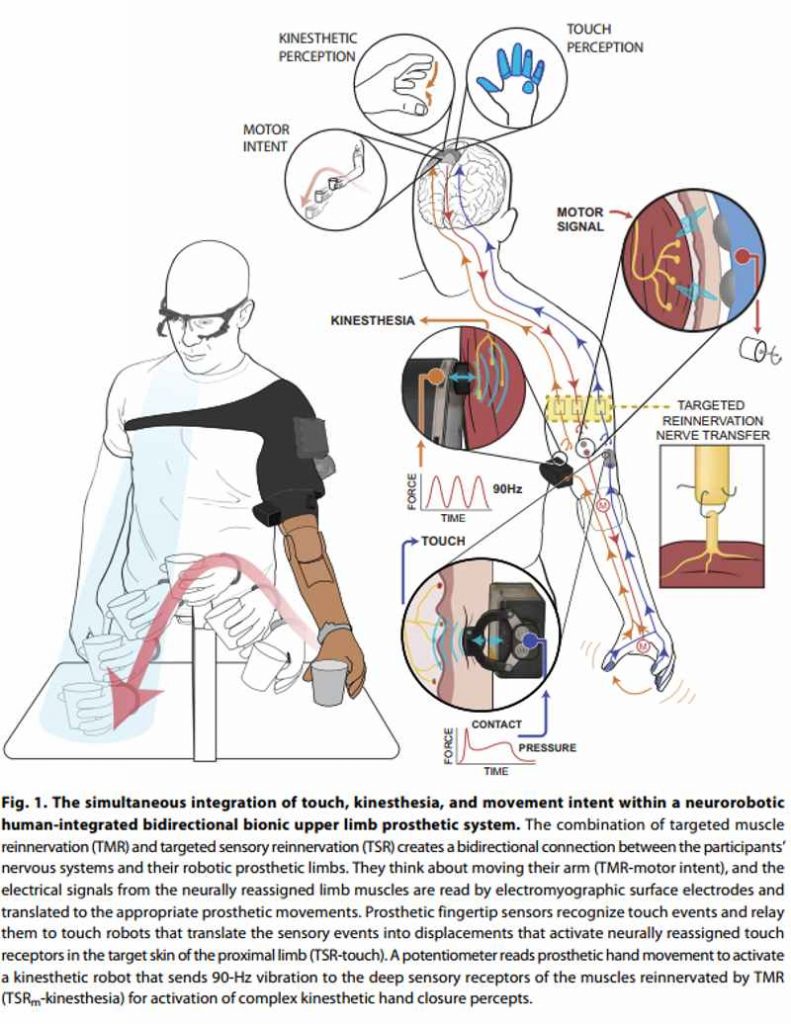 The new bionic arms are an excellent blend of metal with realistic skin tones. The futuristic-looking arms translate data to and from the amputee's brain through high-tech robots around half the size of a matchbox. The arms are able to turn thoughts into actions and contact the brain to send sensations that correspond to that intended action.
The futuristic arms passed several metrics to prove their benefits over traditional artificial limbs. These metrics also indicate the bionic arms' ability to copy the mechanics of one's natural arms and bring back the unconscious reflexes. The bionic system offers three crucial functions—intuitive motor control, intuitive open and closing of the hands, and touch and grip kinesthesia.
Before and After
Traditional prosthetic limbs are unable to recreate seamless movements, such as picking up a cup of coffee. This task is something any groggy person can do on a typical breakfast. This is something we do without much thought as the nerves in our arm muscles respond automatically to our choices.
The researchers tested the bionic device on two subjects using unprecedented analytical tools. The excitement went high when the team discovered that the subjects went back to their reflexive behaviors pre-amputation. It included intuitive grip and natural eye movements. Finally, the amputees were again able to focus their sights away from the limbs.
How The Bionic Arm Works
The futuristic arms consist of three major components: the bionic arm, tiny but powerful robots that act as a control center, and the realignment of nerve endings. Researchers do surgery to take nerve endings from the amputee's healthy part of the arm.
The researchers place the bionic arm on the amputation site, where mini-robots are fitted into a socket. The robots press on specific areas to stimulate the nerve endings when the wearer engages the arm. The researchers added a buzzing feature to the muscles to generate the perceptual illusions of complex hand movement.
Instead of creating the limbs from scratch, the scientists modified the prosthetics limbs that are available off the shelf. Their aim was to fast-track the development and send them to rehabilitation clinics as soon as possible. This also allows for a more cost-effective option than the traditional prosthetic arms.
Furthermore, the bionic arms were designed to cause less pain and injuries than the traditional ones, which is as less advanced. Marasco is hopeful that in the future, these futuristic arms will offer more comfort at less of the price.
For more tech and science news, read more here at Owner's Mag!
What You Know About the Fatal Shooting on Alec Baldwin' Rust Movie Set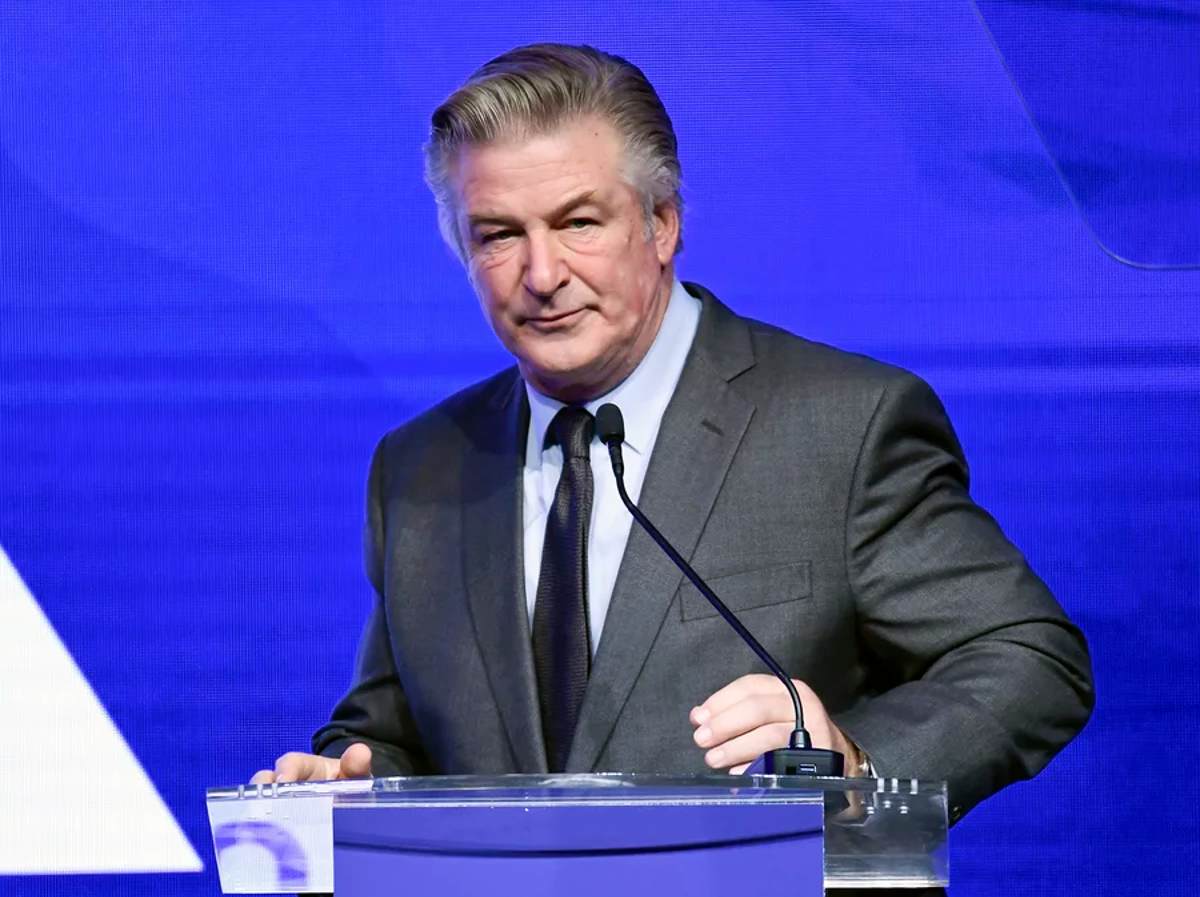 On October 21, a gun being used as a prop by actor Alec Baldwin went off on the filming site of the Western movie "Rust" in New Mexico. The unfortunate incident had killed the film's cinematographer and injured the director.  A few months after the alleged Alec Baldwin Rust shooting, the authorities issued a search warrant for the actor's cell phone. Officials believe that it could hold evidence that might be useful as they investigate the case. 
Baldwin held a revolver in one of the films' rehearsals when it fired. He had asserted that Halyna Hutchins, the cinematographer, herself asked him to point the gun off-cam and toward her armpit before firing it. Joel Souza, the director, was also hurt in the filming site at the Bonanza Creek Ranch.
Baldwin said that he pulled the hammer back at Hutchins cue and that it fired when he let go. Likewise, he said he wasn't aware that the gun contained a live bullet. 
What Investigators Found
Investigators have assumed "some complacency" in how weapons were used on the movie "Rust" set. They are preparing for charges. Plus, they have been working to identify the source of live rounds found at the filming site. 
Based on the search warrant affidavit, detectives are looking for any text messages, photos, videos, calls, or other information related to the movie and the suspected Alec Baldwin Rust shooting incident.
Court documents show that Baldwin told investigators during an interview that there were email exchanges between himself and the film's armorer Gutierrez Reed. In the emails, Reed showed him different styles of guns and that he had requested a bigger one. Baldwin ended up choosing a Colt revolver with a brown handle. 
Moreover, a search of Hutchins' phone revealed conversations about the production back in July and photos of receipts from businesses in Santa Fe.
Baldwin: "Someone is responsible" for the incident but "not me."
In a separate interview with ABC News, Baldwin said he feels mind-boggling sadness and regret over the shooting, but not guilt.
"Someone is responsible for what has occurred, and I can't say who that is, but it's not me. Honestly, if I felt I was accountable, I might have killed myself. There is only one question to be resolved, and that's where the live bullet came from." – Alec Baldwin.
Baldwin explained that he would never point a gun at anyone and pull the trigger at them. He also confirmed that Hutchins directed him to point the weapon just off-camera.
The actor also shared that 45 minutes to an hour before he figured out that a live round had been loaded in the revolver. At first, he thought that Hutchins might have been hurt or had a heart attack.
Baldwin said he met with the Rust's armorer Hanna Gutierrez Reed for a gun training session before the shoot. She appeared capable and responsible, so he assumed that she was fit for the job.
Gutierrez Reed has been in question regarding the case. However, her attorney said she did not put the round in the gun and believes she was a victim of sabotage. Meanwhile, investigators say they have found no evidence of such a claim. Baldwin recounted no manifestation that crew members were unsatisfied with safety conditions on the movie set.
Baldwin emphasized that the incident left him emotionally devastated in the same interview. When asked by an ABC reporter if his career is over, Baldwin responded, 'it could be.'
Production of Rust was suspended indefinitely while the incident is being investigated. 
For other news, read more here in Owner's Mag!
Meet the Man Who Bred Lettuce for Astronauts in Space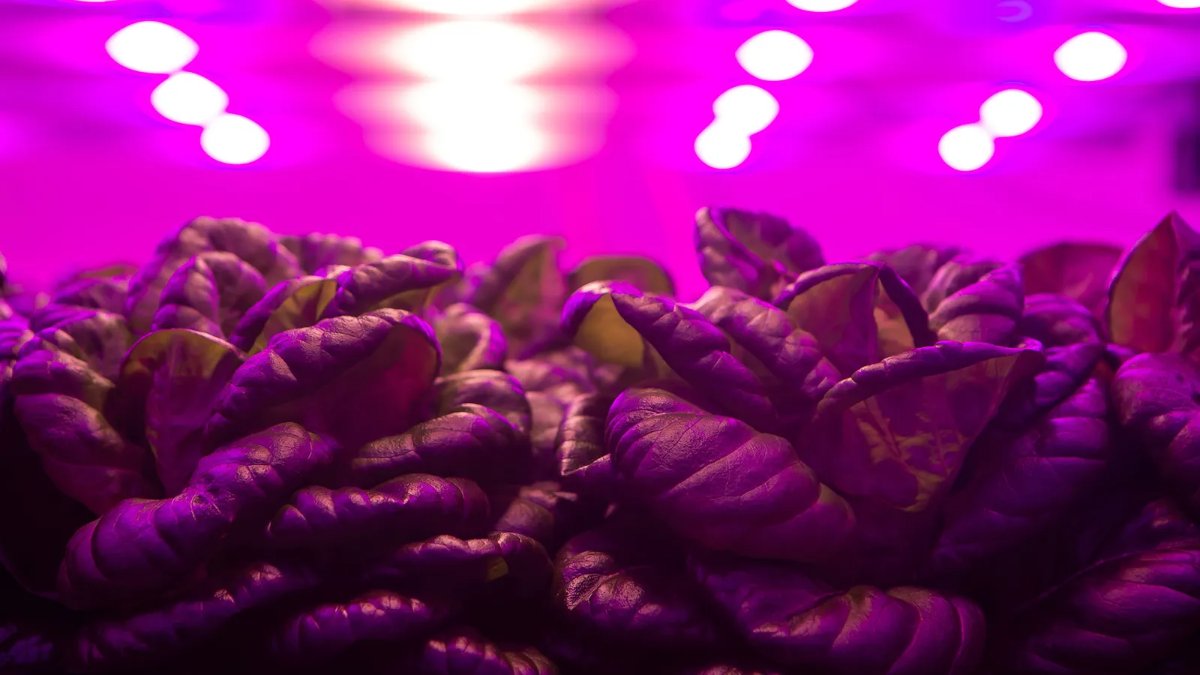 Growing lettuce in space might sound absurd, but this is not a story of fiction. As strange as it may sound, some vegetables like peas and radishes are already being cultivated in space. In fact, the first food grown in space was the potato in 1995. But when Frank Morton first made his patented red lettuce, Outredgeous, he did not expect it to become lettuce for astronauts in space. Be that as it may, imagine his shock when he found out his lettuce was being grown by none other than NASA astronauts in space.
Growing lettuce in space is no small feat, but for humanity's greatest minds, they had a helping hand from a humble hobbyist.
The lettuce affair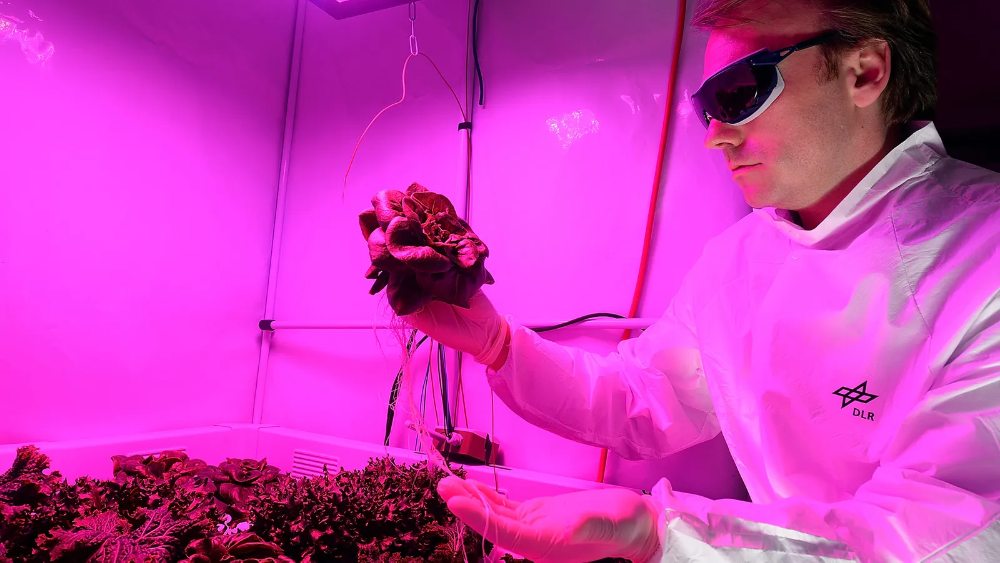 Frank Morton is a prolific lettuce breeder. His love affair with lettuce and plants started over 40 years ago. Since then, his leaves have greatly impacted the food community and other vegetable enthusiasts. His love for lettuce has kept his business alive through the years.
The story of the red lettuce started in 1981. Morton had grown red romaine and green lettuces and decided to save the seeds for growing the next year. When he finally harvested the batch, he saw magical red-colored lettuce over a sea of ordinary green ones. That was his very first and accidental cross.
Since then, he has fallen in love with the Mendelian craft of cross-breeding and genetics. Taken in by curiosity, Morton began to deduce how the genes of the red pigment dominated over the green one. He also wanted to know how to get frilly leaves, like a salad bowl with green lettuce.
From there, he began his experiments on the lettuce heads and how deep of a red he could get it too. Morton says that he eventually grew the lettuce in such a deep red color that many gardeners mistook it for beet. "It was just uncanny," he remarks, hence the name Outredgeous.
Soon enough, Outredgeous seeds became available for the public through Maine-based business, Selected Seeds.
But little did Morton know that he would create the first lettuce grown in space.
A peculiar trait
When he contacted NASA a good decade after his seeds were released for consumption, scientists revealed that his seeds presented an interesting quality. It turns out the scientists were finding a vegetable that would not spread E. coli around the space station. He, in turn, inevitably created lettuce for astronauts in space.
This would prevent the plant from making crew members sick and infecting other vegetables like arugula and kale. Plus, the Outredgous had "less microbial growth" on its leaves, making it the perfect vehicle for a space salad. From there, NASA scientists did their magic and cultivated the seed in the great beyond's vegetable garden.
Aside from that, it also serves as a way for scientists to discern the kinds of microorganisms in space.
A mixed bag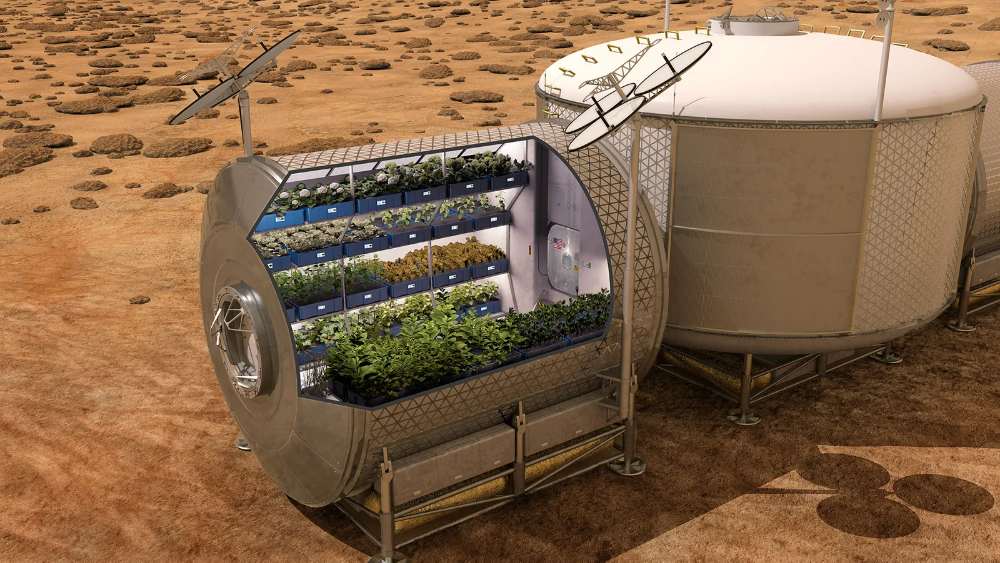 For years, astronauts have only had to rely on fruit mixes and other pre-packaged food for nutrients. Lettuce for astronauts in space seemed like a faraway dream. But Outredgous, and possibly other kinds of cross-bread greens, have proven that fresher and healthier options for astronauts are possible.
The lettuce may not be the first vegetable grown in space, but its growth is vital to the progress of space food.
Today, Morton is, as expected, still experimenting on different kinds of plant breeds. He is currently setting his sights on the iceberg variety. On his progress, he says it is of "bright red on the outside," but he wants a pinkish center.
All these bring a space salad closer and a more interesting life out in space to reality.
For more interesting stories, read more here at Owner's Mag.