Holiday Gift Guide – 11 Board Games For Distraction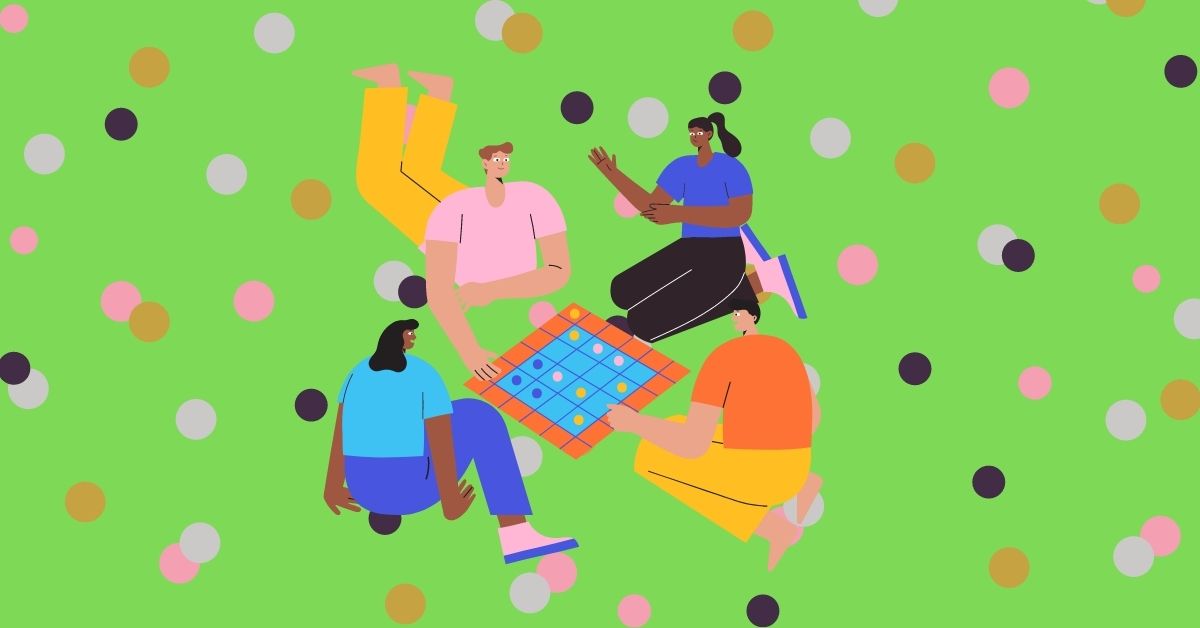 2021 wasn't much better than 2020. We could use all the distractions we can find to get through all the noise. We could also use more reasons to bond with one another. What better way to accomplish that than with board games? This holiday season, gift your loved ones some of these super fun board games.
Disparity Trap – The Unfair Game of Life
Fresh off of a successful Kickstarter campaign, Disparity Trap is similar to The Game of Life, only far more realistic. You have individual goals of earning as much wealth as possible and a team goal of avoiding all of the pitfalls of a system designed to work against you. Like life, the dice in your hands, but the odds are not. With themes of race, economic inequality, and other tough topics, this is a game surely to expand the minds of all of its players.
2020: The Best Year Ever
If you ever wondered what it would be like to take the COVID-19 pandemic and turn it into a board game, look no further. 2020: The Best Year ever places you in an all-too-familiar pandemic situation where you don't know what will happen when you land on a space. If you're lucky, the COVID spinner will turn up negative on each turn.
OUTSIDE Artistic Board Game
Here's a board game that allows you to play outside. Based on paranormal events with an emphasis on narrative and artistic design, this incredibly creative game will have you completely immersed.
"I Would Kill Hitler" Party Card Game
We've all asked each other, "if you could go back in time, would you kill Hitler?" With 100 hypothetical cards, "I Would Kill Hitler" has you answer wild, zany, and thoughtful questions that will have you on the floor.
Final Challenge Social Challenge Based Card Game
Get outside of your comfort zone and take part in a game that will have you performing unimaginable tasks where you try to outsmart your opponents. Even the shiest of your friends will be laughing like crazy.
Moonpreneur Business Strategy Game
Hone your entrepreneurial skills and shoot for the moon! Moonpreneur is a uniquely strategized game about how to start and expand a business all while obstacles are thrown in your path.
Hindsight 20/20 Tabletop Card Game
This is the most cutthroat card game you'll ever play. Players compete as different nations trying to survive some of the most difficult times we face. Takedown the other nations through disease, looting, explosions, and more.
The Shame of Life Card Game of Weird Conversations
Here is an NSFW Card Game that encourages players to embark in the weirdest of conversations. If you like imagining ridiculous situations, solving improbable problems, and talking nonsense with friends, this game is for you.
Why Me? Secret Identity Party Game
You'll start to give your friends the side-eye with this game. The goal is to survive – by getting rid of your friends. Full of chaos, this fun party game lets you make temporary allies and enemies as you move around the map.
Tipsy Toes Drinking Board Game
Who doesn't love a good drinking game? Tipsy Toes comes with over 200 drinking cards to keep everyone on their toes (get it?). To win, you have to be the first player to get to the bar. Whoever comes last has to drink the full cup of beer from the beginning of the game.
Straight Up Chessboard
Why not? Every house needs a chessboard. Why not have yours on the wall? Kinda different, right? Why the hell not? The price is high, but this is more than a chessboard, it's a work of art.
What are you waiting for?! Stock up on board games for you and your loved ones this holiday season.
2021 Black Friday Video Game Deals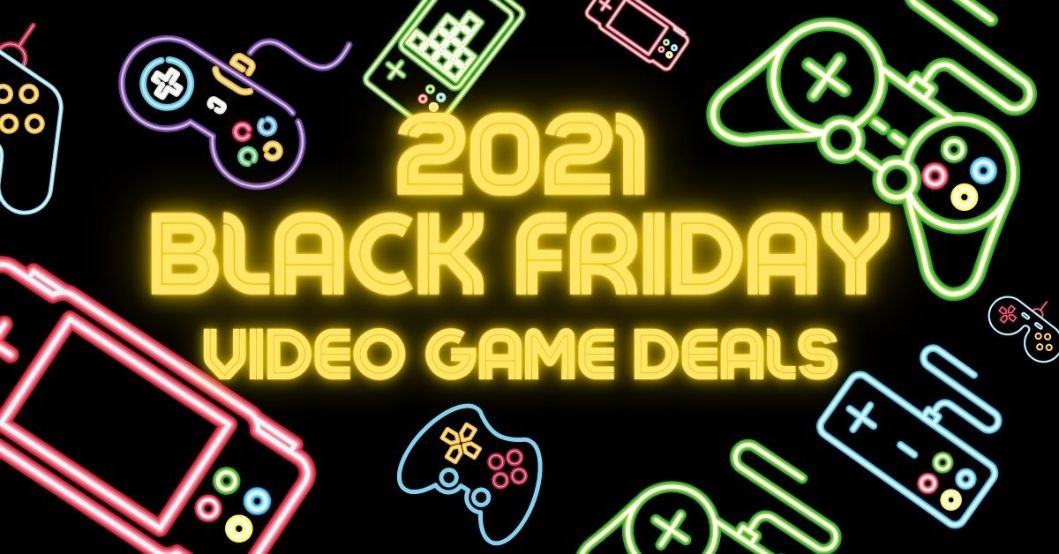 Gamers everywhere, gather 'round! We have another series of Black Friday video game deals for you to drool over. We've got another Call of Duty, another Far Cry, another Resident Evil, and a few originals scattered here and there. Scroll through and find a deal that you won't be able to resist.
Behold, our 2021 Black Friday video game deals!
Scroll down to the bottom for a very special deal!
Who doesn't get excited for the next Call of Duty? Even those who remember this series as a WWII-specific game get excited for the next round of action.
44% Off $69.99 – $39.00
You need to get on this future Game of the Year entry. Not kidding. It's like Groundhog Day, but badass.
57% Off $59.99 – $24.99
These two are back at it again! Snag this action-packed delight now before it goes back up to peasant prices!
28% Off $69.99 – $49.94
You know you felt chills at the sight of Giancarlo Esposito. Why wouldn't you? Did you see what he did when someone scuffed his sneakers?
42% Off $59.99 – $49.94
Tall vampire lady stole the internet before this game was officially released. Download this game and see why she's so scary and so sexy.
60% Off $49.99 – $19.99
Get into some sick riding, brah. What more is there to say? Do you need details? GTFO.
57% Off $59.99 – $24.99
This is the samurai game we've been asking for. It's here and it's stunning. The director's cut is even more special with a lengthy add-on that reminds you why this game is so beautiful.
29% Off $69.99 – $49.94
True crime? In a game?! Yo, my bloodlust is tingling. Check out this intense murder mystery and see what everyone isn't shutting up about.
50% Off $59.99 – $29.99
An easy crowd pleaser. If you need any reason to snag this game, here it is.
50% Off $49.99 – $24.99
It's hard to imagine a game more cathartic than this. Who doesn't want to be a village-pillaging viking? Like, come on.
67% Off $59.99 – $19.98
It's called Left 4 Dead. They use a 4 for "for." That's how you know it's fun. I'm not being sarcastic.
33% Off $59.99 – $39.99
Nobody is surprised that another Madden game is out. But this one has that cutie-patootie heartthrob gorgeous piece of man that is Patrick Mahomes on the cover. Sold.
50% Off $69.99 – $34.99
Ellie is back and she's kicking ass. Continue the grim, brutal story that is The Last of Us with some of the most thoughtful character development seen in video games.
50% Off 39.88 – $19.93
A little soccer (or football if you're some kind of non-American) never hurt nobody.
50% Off $69.99 – $34.99
If you thought Peter Parker was the end-all-be-all of Spider-men, you're just wrong. Miles Morales is as fun, if not more so, than Parker. This game helps solidify is permanent Spidey-Status.
29% Off $69.99 – $49.99
Is this a Super Smash Bros knock off? Sure. Who cares? Nobody. Dive into some no-kidding-around nostalgia with this gem.
40% Off $49.99 – $29.99
A thoughtful and beautiful graphic adventure game that launches this series forward in ways that is sure to gain more fans.
42% Off $59.99 – $34.99
The epic series has been rereleased for you to cry all over again. Will you recreate your classic Shepherd? Or will you create an entirely new character to fight the Reapers?
58% Off $59.99 – $25.00
It's Minecraft. Who hates Minecraft? You know who? People without souls.
33% Off $29.99 – $19.99
And now, for the very special deal…
Use Promo Code – OCULUS50 – $299.00
Not what you were expecting when you read "special deal?" I guess you don't appreciate the value of a $50 Gift Card! That's a whole game or two on Black Friday!
Be sure to check out all of our other Holiday Gift Guides and Black Friday/Cyber Monday Deals!
Happy Holidays and Be Safe!
N64 Games Coming to Switch had Sparked Buzz among Nintendo Fans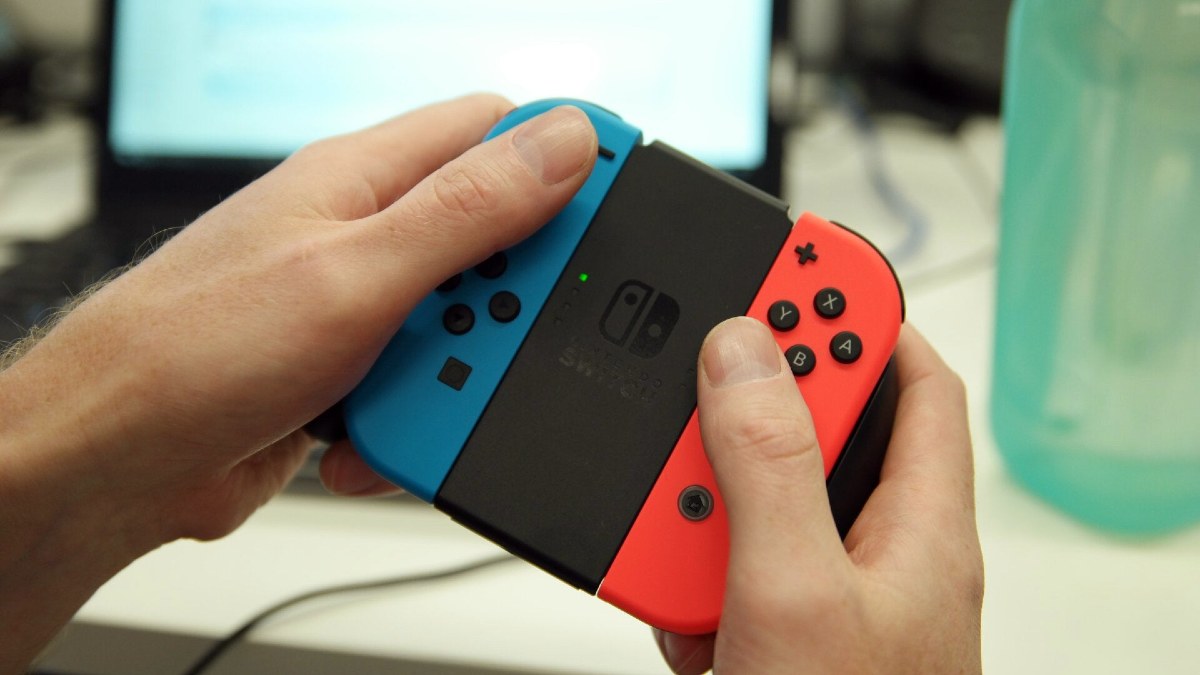 Nintendo Switch Online (NSO) celebrated its third anniversary on September 18, 2021. Nintendo gamers and enthusiasts expected exciting promotions alongside NSO's milestones. Thus, several rumors circulated online that N64 games might be added to Nintendo Switch. Is the alleged introduction of new retro contents likely to happen? Are you a fan of Mario Kart, Mario Tennis, Dr. Mario, Super Mario, The Legend of Zelda, Lylat Wars, Sin and Punishment, Operation: Winback,  and other N64 classics? Continue reading to know more.
Key Points
Nintendo Switch Online turned three on September 18
The Japanese game giant recently applied a particular game controller with the Federal Communications Commission
Fans went crazy over the alleged introduction of retro titles on the subscription service
The subscription fee hike is imminent once the upcoming expansion pushes through
What do the folks think about the Nintendo rumors?
If you noticed on Twitter, the public recently went wild with their mixed reactions about an odd game controller application that gaming giant Nintendo Co. Ltd. filed with the Federal Communications Commission (FCC). FCC is an independent government agency that monitors local and international communications by radio, television, wire, satellite, and cable in the US. 
Most of the fans think that the new filing is related to the anticipated expansion of Nintendo Switch Online. Because of this, "N64" and "retro gaming" have been among the trending topics on Twitter since mid-September. Now, how did the rumors start? The speculations began when Nintendo insider Nate the Hate leaked that Game Boy, and Game Boy Color games are expected to be introduced to the Nintendo Switch Online service. Eurogamer later confirmed, saying the other Nintendo retro games will head on over to NSO as well. 
Most Nintendo famous games are already available online, and folks are continuously looking for new games. Since September marks Nintendo's anniversary, many fans expect the video game company will offer a unique selection of titles. They've been doing this since 2019.
In January 2019, a data mine of the NES Switch app hinted that the video game company would add new SNES titles to the service before the official launch. During that time, Eurogamer said, the data mine also pointed to a couple of other hidden emulators in anticipation of their further enhancements. With the news, folks speculated that they would also include Game Boy advance in the upcoming expansion of the Nintendo Switch online subscription service.
Additional leaks and reactions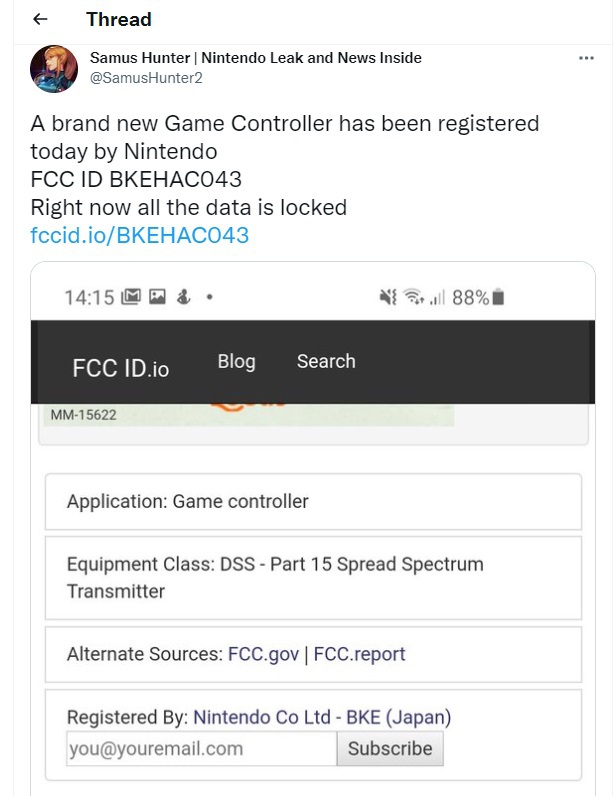 Nate the Hate also divulged that Nintendo 64 games can become an addition to NSO, too. The fans are thinking about whether or not these upcoming releases will add value to their gaming experience. On September 16, Twitter user SamusHunter2 shared that the gaming giant had filed a particular game controller-related application with the Federal Communications Commission. 
Although it does not clearly mention the Nintendo Switch, the console's peripheral model numbers all share the prefix, "HAC" also present in the new FCC application. Sadly, any part of the application that would reveal more information about the product is not published. Regardless of these limitations, hardcore Nintendo gamers continue to share their predictions about what kind of game controller it could be.
Another Twitter user Toufool said that the rumored launch can become attractive for anyone interested in Nintendo's emulation history.  He added that fans who want to discover why NSO N64 will perform compared to the Wii's Virtual Console. Others were hesitant to try it. It's because of the fear of ruining their game due to lags and other performance problems. 
The Mysterious Game Controller Filed with the FCC
Kotaku EIC Stephen Totilo emphasized that  NSO's third anniversary and N64 25th anniversary simultaneously happen in September. The whole buzz continues since a lot of people are expecting some retro-related Nintendo Switch Online upgrades.
On the other hand, LootPots founding editor Jack Parsons thought that the new filing is most likely linked to the new NSO version. The extent of the expansion remains a puzzle for Nintendo games fanatics. But Nate the Hate strongly believes that there is a high possibility that subscription rates will increase once the development pushes through. They were hoping for a moderate increase, though. 
BONUS: What is Nintendo Switch Online?
Nintendo Switch Online or simply NSO is an online subscription service for the Nintendo Switch video game console. Septmber 18 2018 was the launch date, which initially covered 43 markets and expanded later. Nintendo Switch consoles imported to China experienced connectivity issues because NSO service running on Google servers were blocked in China. Nintendo Switch consoles imported to China experienced connectivity issues because China blocked the NSO service using  Google servers. 
NSO features include online multiplayer, cloud saving, voice chat through smartphone App, access to the library of Nintendo Entertainment System (NES) and Super Nintendo Entertainment System (SNES), and other promotions and offers. Nintendo Switch Online's classic game library currently contains around 80 NES games and 50 SNES, though it varies between regions.
Depending on the plan, the subscription fee in the United States ranges from 3.99 to 79.99 USD. Since its establishment, Nintendo Switch Online has released many game titles. That is why fans got curious about what was in store for them during the company's third-anniversary celebration.
Conclusion
So, where do all these rumors take us? If the Nintendo 64 integration on Nintendo Switch Online succeeded, it will be easier for the public to figure out Nintendo's odd game controller application recently filed with the FCC. Maybe, it is just a replica N64 controller to be used with the Switch. Well, this is all speculation, of course. Who knows, it could just be another Joy-Con.
Well, it is for us to discover one to two months away from now – once the expansion becomes stable and available. With two anniversaries happening simultaneously, maybe the video game company will treat its fans with fantastic news and finally uncover the truth. Let's look forward to that and party like the '90s.
This Elite HyperX Gaming Mouse Just Got A Whole Lot Better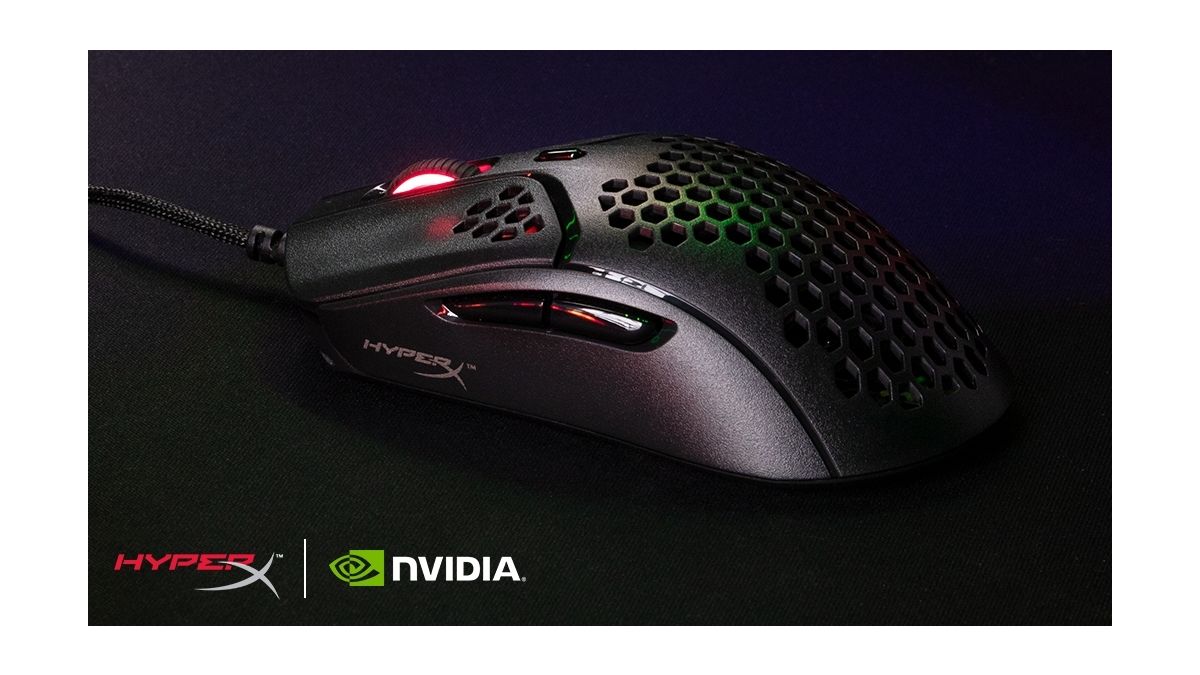 Every gamer knows that having the right equipment can be crucial to achieving victory from the right computer, monitor, keyboard, and mouse. Unfortunately, even with the development of newer setups, nothing is instantaneous. Particularly, in PC gaming, each piece of equipment can add some lag or latency. And HyperX is a company that aims to give elite gamers an experience to help them claim victory.
The key to a pristine gaming experience is having the lowest latency possible. And that starts with having a mouse with low click latency. Having a responsive gaming mouse can make the difference between winning and losing. This is especially true in online games where having a low-latency mouse can gain an advantage over opponents. You can beat those who have mice with high latency, which can literally allow you to strike them down before you get killed yourself. This is why developments in this sector are most welcomed by gamers around the world. 
Recently, one of the most highly rated FPS gaming mice on the market, the HyperX Pulsefire Haste gaming mouse, became even responsive. This comes after HyperX announced compatibility with NVIDIA Reflex. NVIDIA Reflex focuses on a low-latency platform, which aims to eliminate system latency altogether. 
The New HyperX Update
The NVIDIA Reflex Analyzer reduces system latency by combining both GPU and game optimizations and is built into new NVIDIA G-SYNC Reflex displays. This tool measures responsiveness. It's for how quickly your display updates after each mouse click and delivers a precise measurement of your PC's performance. When gaming, having a more accurate register from your mouse to the computer is vital. After all, every delay in your input could impact the outcome of an event in your game. 
This is why low input latency is an essential aspect of competitive gaming. Having the most reliable tools allow your system to operate more accurately and provide more precision for your controls. But, of course, to achieve the ultimate competitive advantage, you'll need the lowest latency for the best responsiveness. 
The HyperX Pulsefire Haste is already an excellent budget gaming mouse. The company has elite gamers in mind when developing their mouse. These elite gamers aim to gain every fraction of a second's advantage in a world where every millisecond matters to become victorious. This HyperX gaming mouse utilizes an ultra-light honeycomb hex shell design that provides quicker movements and better ventilation. 
Other Notable Features
In addition, it has a low click latency a reasonably consistent sensor with a wide CPI range, and a low lift-off distance. Plus, it has low-friction, pure virgin-grade PTFE skates for effortless glide movement. The Pulsefire Haste also features a light and flexible paracord HyperFlex cable and TTC Golden micro dustproof switches. These provide solid and satisfying clicks for added assurance while providing durability with anti-dust coating and have a rating of up to 60 million clicks. 
During the announcement, Jenniffer Ishii, the mouse business manager at Hyper X, expressed, "We are thrilled to have compatibility with NVIDIA's Reflex technology in their new G-Sync Monitors. This enables instantaneous latency analysis, giving gamers full confidence in the capabilities of responsiveness of their systems". She also expressed that HyperX hopes to continue to meet the ever-changing needs of gamers at all levels. This is especially for those looking for a lightweight, multi-platform compatible mouse designed for top gaming performance. 
HyperX develops gaming solutions that consistently deliver products that provide superior comfort, great aesthetics, incredible performance, and outstanding reliability. This compatibility between the HyperX Puslefire Haste and NVIDIA Reflex technology reflects more efficiency for competitive gamers with a more accurate measure of system latency and a more reliable means to achieve better responsiveness.