Top Wireframe Tools You Need for a Stellar Website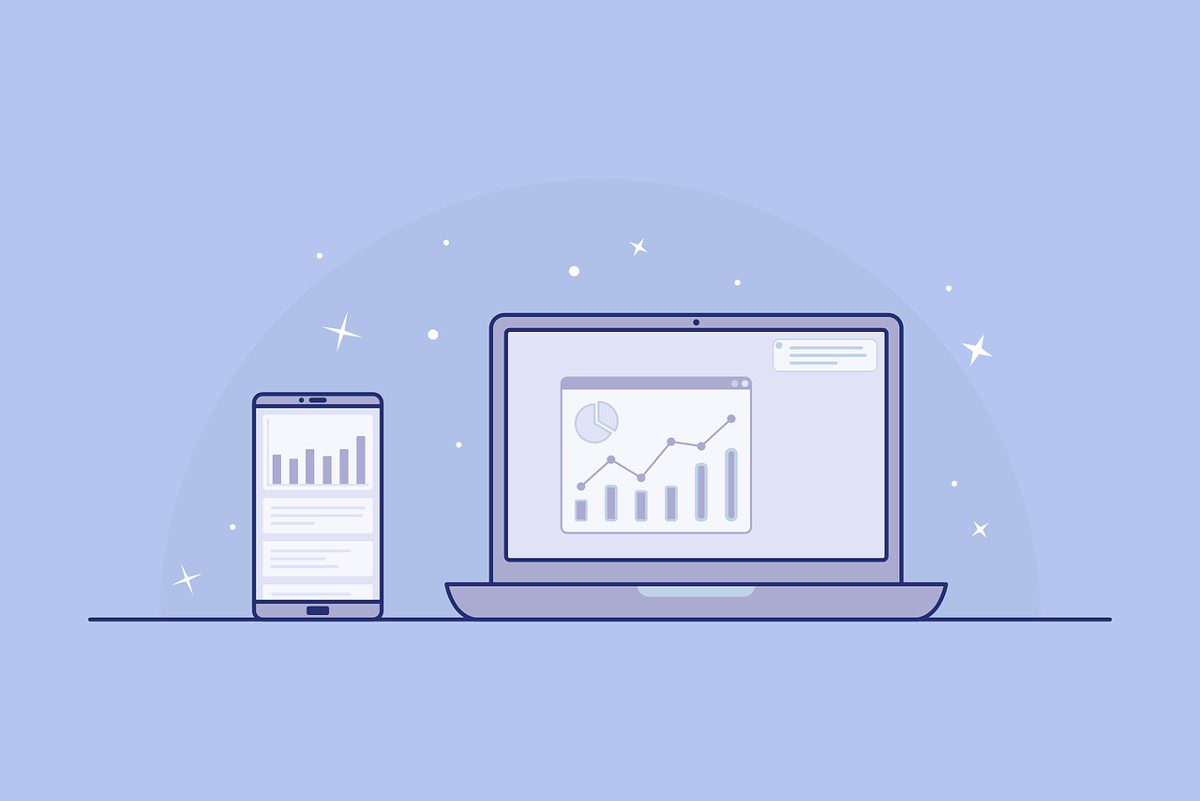 Creating a website is a colossal endeavor, as it takes an entire team to make a functional and aesthetic site. And one way to ensure developers and designers achieve website design creation is through the use of wireframes. Wireframing is a crucial stage in this process as it shows a rough sketch of a website or software. A wireframe tool lets developers and designers have a seamless web design process. Read on as we tell you what wireframes are, what makes a good wireframe, and the top wireframe tools you can use.
What is a Wireframe?
A wireframe is a rough sketch of any user interface. Developers and designers design a wireframe to see the parts of a website or software. This way, they can determine the user journey from start to finish before whipping up the actual website.
A wireframe can be done manually or digitally using a wireframe tool. But the primary focus of a wireframe is to cater to functionality instead of design. If a blueprint acts as the initial plan of a building, a wireframe is the initial layout of a website or software.
Why are Wireframes Important?
Wireframes are essential because it lets developers, designers, and entrepreneurs communicate and give timely feedback. When they want to add a feature or step, it's easy to go back to the wireframe and revise it.
Creating wireframes is also vital to save time and money, as it prevents having to revise and edit the actual website when necessary. Plus, the adage of technology means developers and designers have access to wireframe tools that are easy to update.
Finally, wireframing is essential because it helps assess the functionality or usability of a website. The primary goal of a website is to ensure the user's journey is smooth from start to finish. When you achieve this, you're setting your brand up for success as users appreciate a user-friendly process throughout.
What Makes a Good Wireframe Tool
Selecting a good wireframe tool is also key in crafting the most functional website. Here are some factors of good wireframe software:
Well-designed user interface that displays intuitive and clear navigation
A minimal learning curve that prioritizes usability, with both training and tutorials provided
Powerful features and functionality, such as drag-and-drop, collaboration tools, interactive elements, presentation tools, revision history, integrations, etc.
Easy to update
10 Top Wireframe Tools You Must Try
These 10 best wireframe tools will ensure your website is best.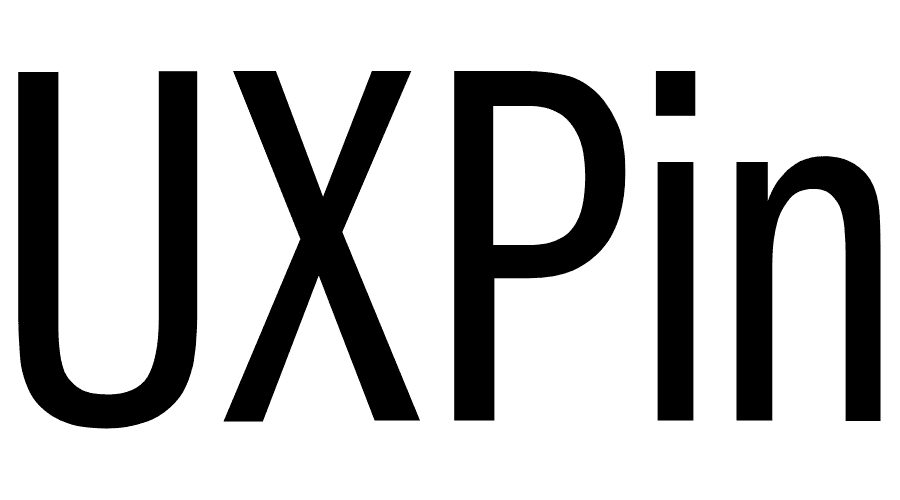 UXPin is the best wireframe tool for collaborating on design documentation with developers. It provides clear icons and a diverse library of UI elements. UXPin's overall interface is intuitive, making it a perfect tool for newbies and expert developers. The most prominent feature of UXPin is its Merge tool, which lets you design with code elements easily to create realistic prototypes.

If you're on a budget and want a free wireframe tool, Figma is your best bet. What we love about Figma is that you can create three projects for free before being required to subscribe to a paid plan. Figma's interface is simple, with no built-in UI components. However, you may also upload your pre-designed kits.

Try the Sketch wireframe tool to whip up wireframes quickly while combining vector design shapes and artboards. Designers will be glad to know that Sketch also syncs with Unsplash, a website where you can download royalty-free images. Users love this platform because of the Symbol function. This allows users to create familiar elements that they can use in all their layouts.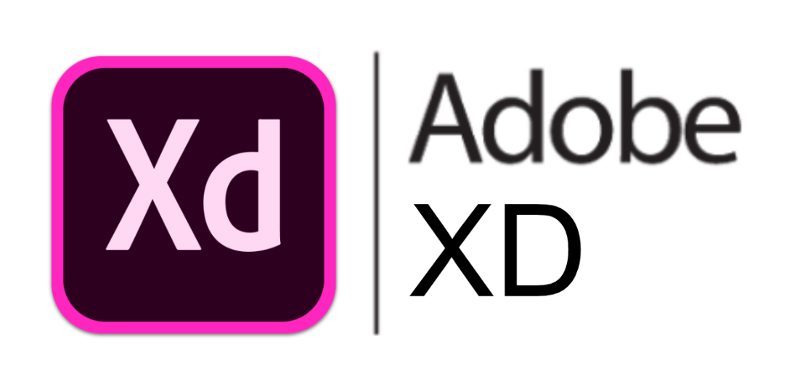 If you're looking for a wireframe tool for beginners, try Adobe XD. It provides streamlined features and functions that allow designers to create wireframes easily. Adobe XD is a vector-based design that also works with other Adobe products, like Adobe Stock, Adobe Fonts, Illustrator, and Photoshop. Although the app requires a paid subscription, you won't regret using the top functions, such as auto animation, repeat grid option, collaboration tools, voice triggers, and more.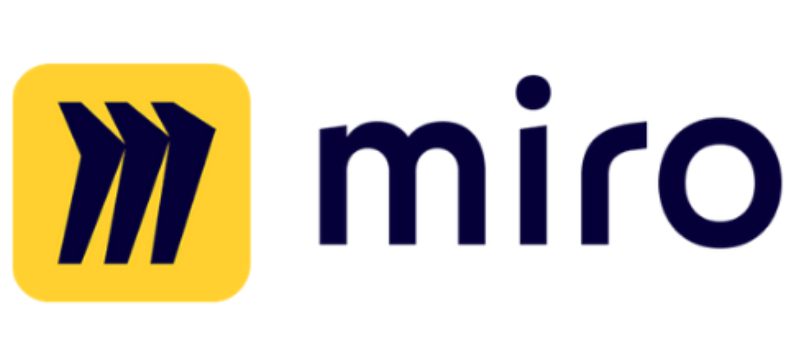 Miro is the best wireframe app to use for collaborating and streamlining communication. On top of the wireframing tool Miro offers, it also provides an online whiteboard with more than 1,000 templates. The wireframe tool lets you use features that simplify the process, such as brainstorming canvas, prebuilt templates, toolkits, roadmap, and more.

For professional developers and designers, Axure RP is the recommended wireframe tool. It offers advanced features that require a bit of a learning curve. The platform is a dedicated wireframe tool that lets you create high-fidelity and low-fi wireframes. With a helpful share function, you can view your interface design on your phone.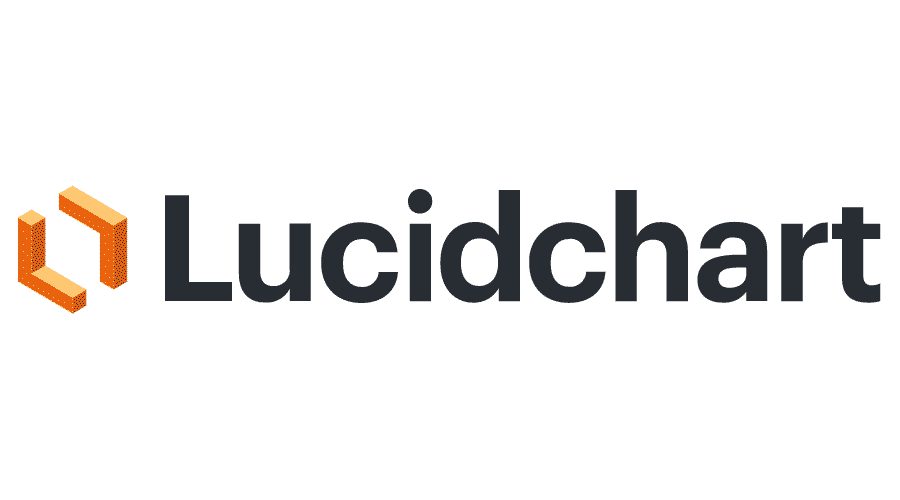 It's no surprise why big brands such as BMW and L'Oréal use the wireframe app LucidChart. Due to its simplified navigation design and extensive wireframe template library, users can easily create wireframes on this tool. They'll enjoy the drag-and-drop feature, in-app chat, real-time collaboration, and automatic sync.
Project organization is made easier with this popular wireframe app MockFlow. It lets you collaborate with your team in real time and keeps everything simple by using menus and shortcuts. MockFlow's clean and intuitive interface means it's easy to get started. Plus, the design elements are also organized and diverse.

Whimsical is the tool to use if you're a beginner who wants to tinkle with wireframe apps. It helps create low-fidelity wireframes that are clear and comprehensive. You no longer need to download or use other additional browsers or apps. All functions are expressive and accessible at your fingertips, with smooth integration with Github or Notion.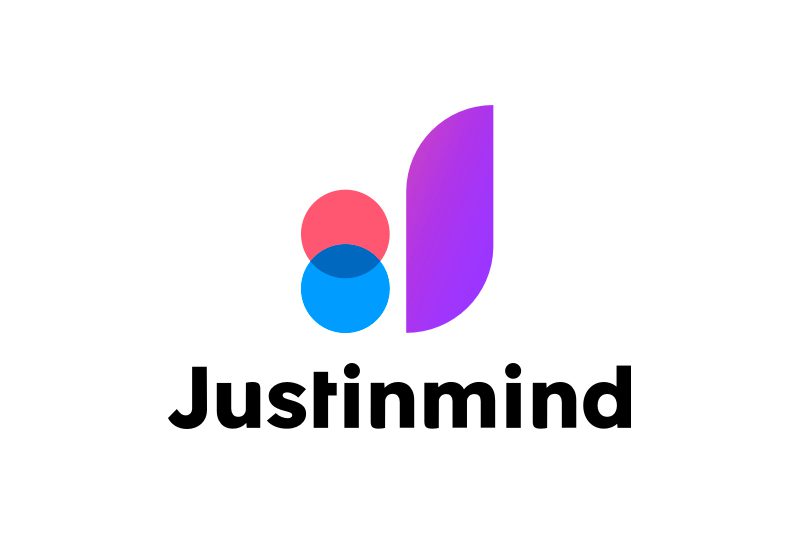 Wireframing involves various stages to ensure the result is impressive. This involves creating a website or software prototype, which you can test before the final product. With Justinmind, you can develop wireframes and test them as a working prototype. Justinmind offers interactive prototype elements that make wireframes close to the finished product.
Final Thoughts
Why go through the hassle of creating a website without a wireframe? Wireframing makes developers' and designers' lives easier by creating the framework first before building the actual design. Choose a wireframe tool that gives you value for your money with a user-friendly interface, easy navigation, and powerful features.
Top 10 Wireless Lavaliers of 2024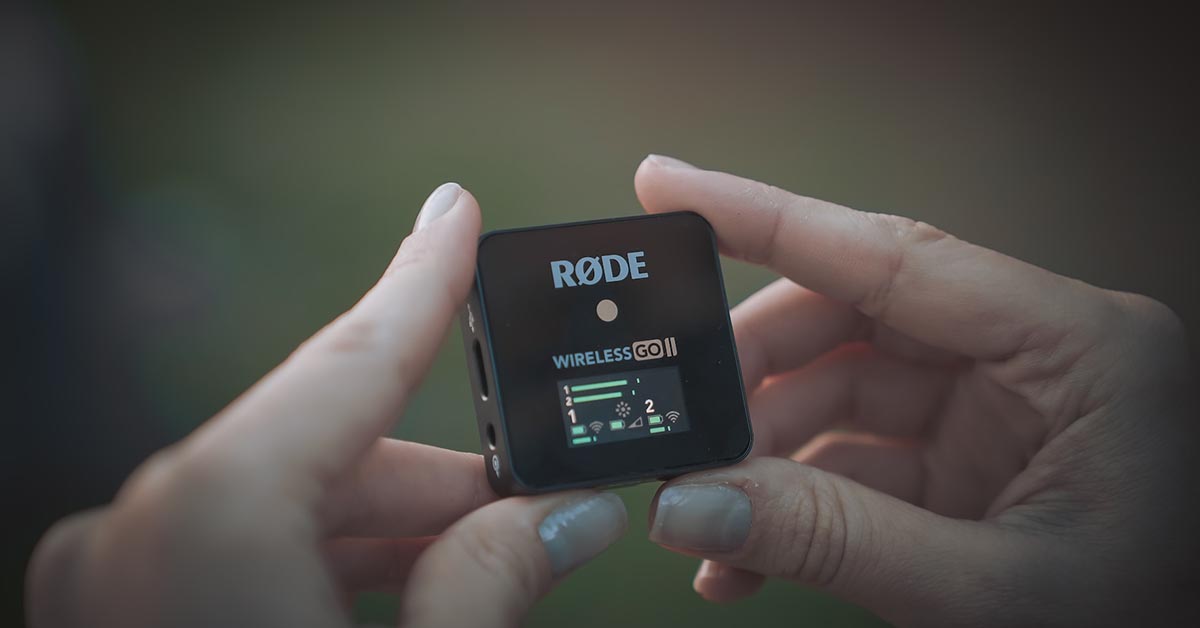 Vloggers, filmmakers, and podcasters prefer wireless microphones over wired ones. Aside from safety against trailing wires, it enables you to mic up a subject too far from the camera. By clipping a microphone to a wireless transmitter and attaching a receiver to your camera or smartphone, you can move freely and remain audible despite the distance. Worry no more! We'll help you find one with our list of the Top 10 wireless lavaliers or lapels of 2024.
1. Rode Wireless Go II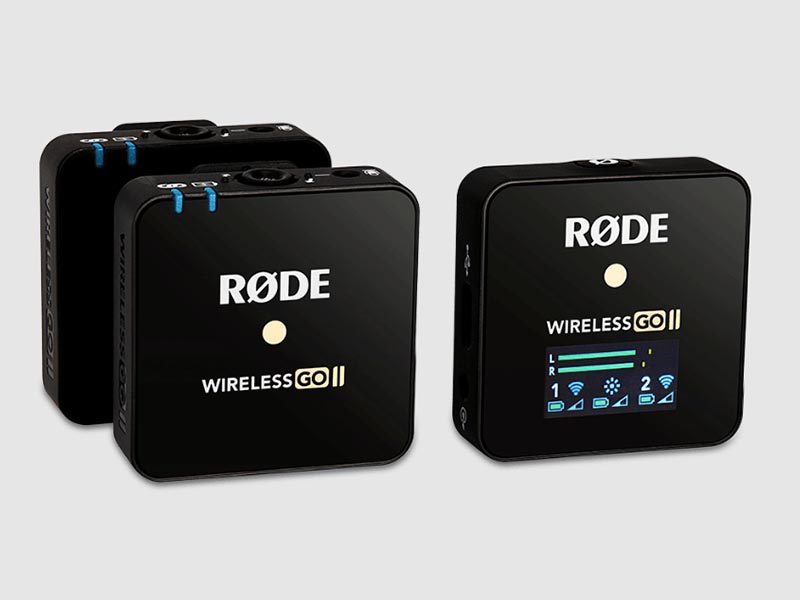 The Wireless Go II extends the capabilities of the original Rode Wireless Go, offering a fantastic maximum range of 200m. Go II stands out because it's available in a one-channel or two-channel kit. You can pair one or two clip-on transmitters with the miniature clip-on receiver unit. The receivers have built-in microphones. But, if you need a more discrete microphone, the Wireless Go II ki has an optional tie-clip mic. 
2. Shure PGXD14/85-X8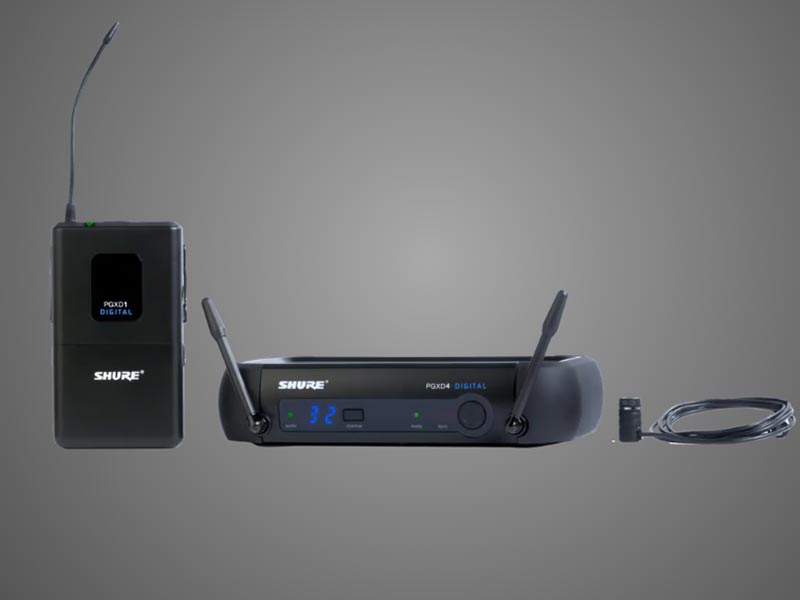 If you're out in the market for an affordable and easy-to-use wireless microphone kit, consider the Shure PGXD14/85 wireless lavalier. It provides high-quality digital audio and features a handy tabletop receiver. The PGXD1 bodypack transmitter pairs up with the PGXD4 receiver, yielding excellent protection against feedback while providing proven sound quality. In addition, the one-touch scanning feature helps you instantly find a precise frequency for a strong connection between transmitter and receiver. 
Overall, the PGXD14/85 Lavalier wireless system provides the rock-solid microphone quality for which the Shure brand is famous.
3. Hollyland Lark Max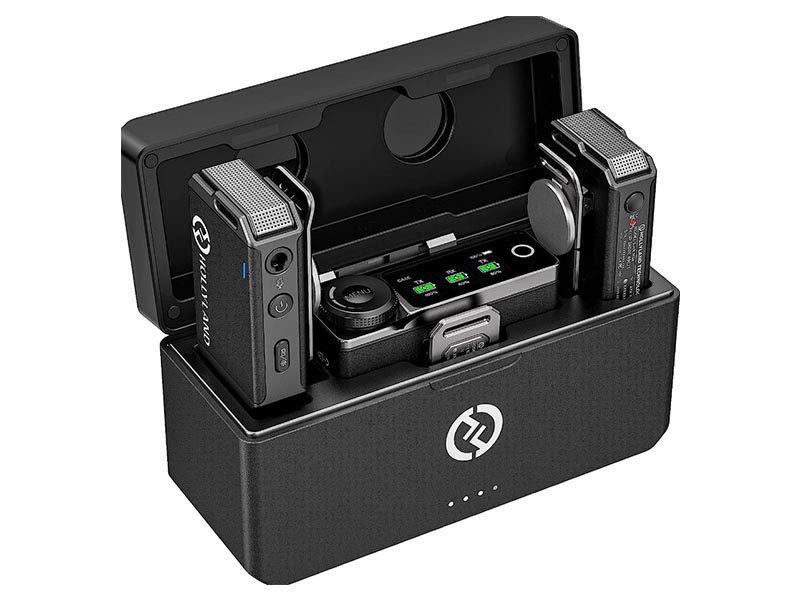 Even in a crowded, loud environment, Hollyland Lark Max offers the finest recording quality. The Environmental Noise Canceling (ENC) system recognizes and reduces environmental noise and captures low-frequency audio details.
You can use Hollyland Lark Max for vlogging, outdoor filming, and interviews. You don't need a separate app for the device; credit to its one-click recording feature. Inside the box, you will find all the accessories for connecting with the camera, computer, or smartphone. 
4. DJI Mic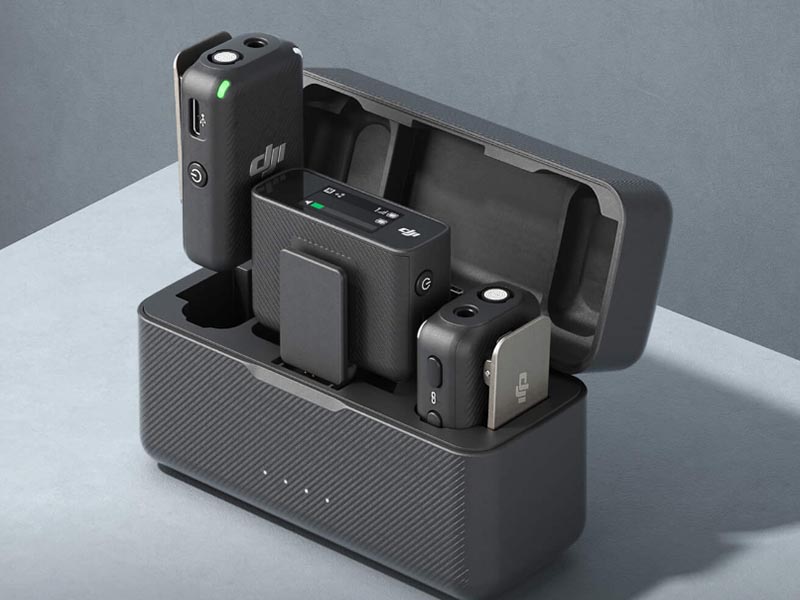 DJI Mic is ideal for vlogging, live streaming, and outdoor audio/video recording. One of the best wireless lavaliers today, the DJI MIC produces excellent recordings with maximum transmission and outstanding battery life. You can enjoy a maximum of 15 hours of battery because it has a charging case. With these fantastic features, you will no longer worry about battery levels while doing your project.
5. Pixel Voical Lark X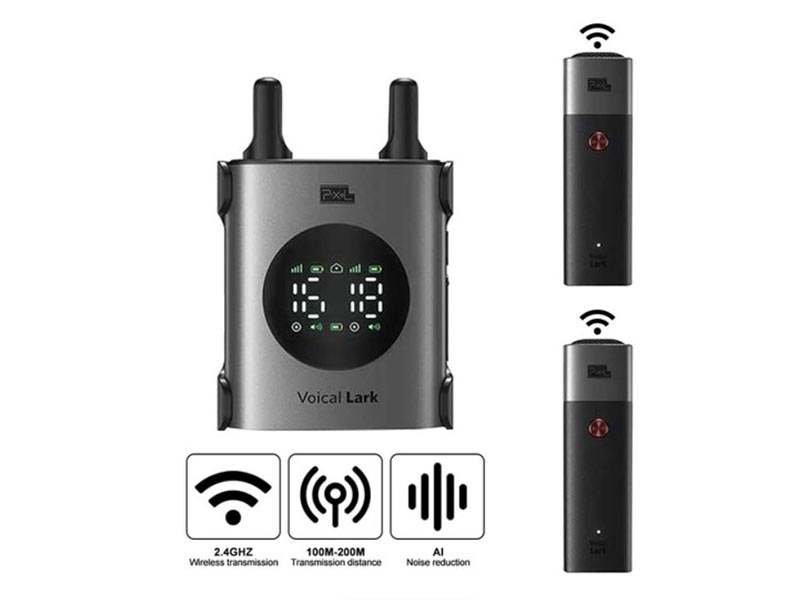 This wireless lavalier microphone system uses UHF tech to transmit the signal clearly and steadily. Connect the mic to a computer or smartphone to play music as the background audio, and insert your earphones into the receiver for monitoring and input functions. This feature is perfect for live streams or video conferences.
Pixel Voical Lark X  wireless lavalier microphone is compatible with smartphones, iPads, DSLR cameras, laptops, and PA speakers. In addition, the mic can be used directly with social media platforms for hassle-free video recording or live streaming. 
6. Boya BY-XM6-S2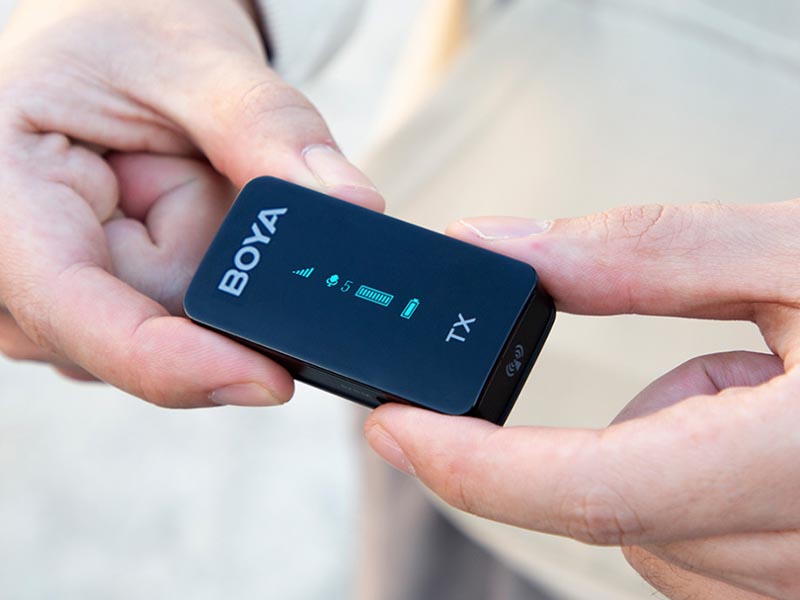 The Boya BY-XM6-S2 mic system is an excellent place to start if you're on a budget and will undoubtedly elevate your projects' audio production values. The kit includes a pre-paired mics and transmitter o, so you do not have a steep learning curve when first time to use the microphone. 
Boya BY-XM6-S2 is a close alternative to the Joby Wavo Air, but has extra features like on screen displays. In addition, the transmitters record audio through a built-in mic, which is useful even without using the supplied lavalier clip microphones.
 7. Joby Wavo Air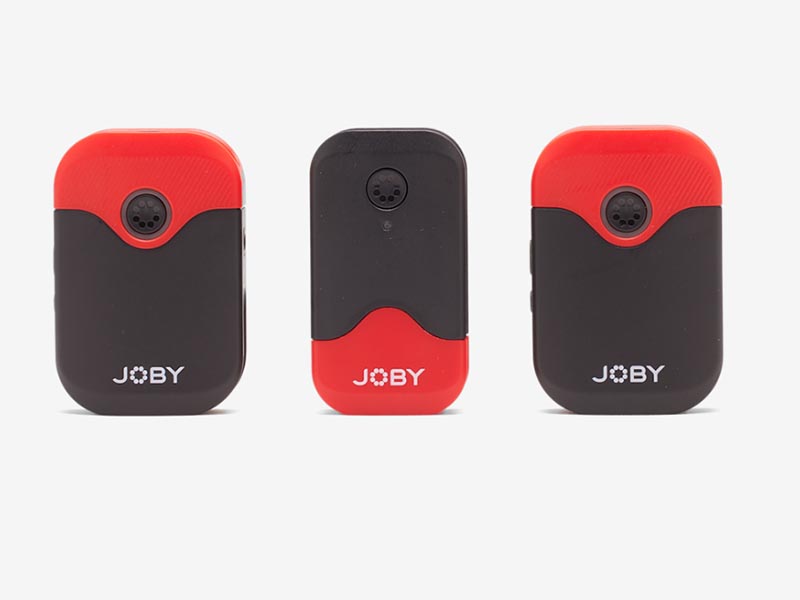 Capture crisp sound from two subjects with Joby Wavo Air. This wireless mic set enables you to capture broadcast-quality sound with the freedom to wander wirelessly. The transmitters' bright orange colors make it more attractive. 
The bright color of the transmitters looks cool for vloggers showing off their gear. You can easily attach the transmitter with a magnetic pendant, no clips or fuss.
Unlike the Boya BY-XM6-S2, the receiver doesn't have a headphone jack or waveform display. Monitor audio from your recording device to avoid signal issues. There's a latency of three frames, so adjust audio in post-production.
8. Saramonic Blink 500 Pro B2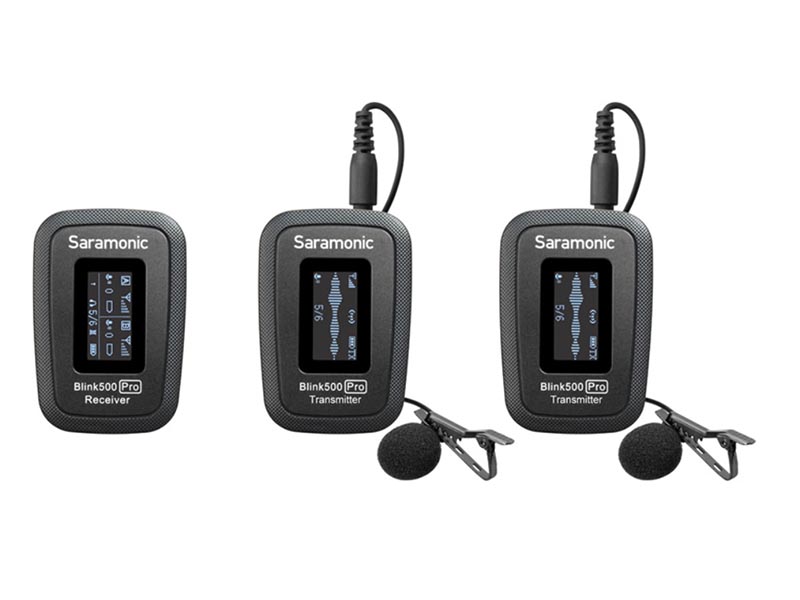 Blink500 Pro kit enables you to capture robust and clean audio levels up to 100m if the transmitter mics have a line of sight with the receiver.The Blink500 Pro kit lets you capture clear audio up to 100m when the transmitter mics have a clear view of the receiver. Big displays show waveforms to help set and check audio levels. Included lavalier mics reduce wind noise in tough places.
It works with DSLRs and smartphones, but for newer iPhones, get a 3.5mm jack-to-lightning adaptor cable. The storage case also charges, ensuring both transmitters and receivers are ready for action. This avoids the risk of a mic or transmitter running out of power during a shoot, a common issue when charging separately.
9. Razer Seiren BT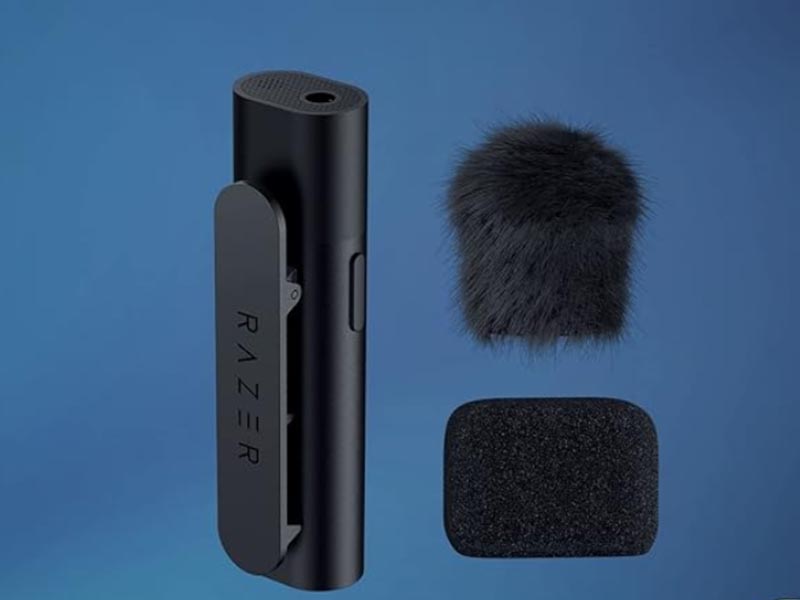 Razer Seiren BT is an excellent microphone for streaming and vlogging. The Omnidirectional Microphone captures voice clearly from any direction, offering flexibility without constantly holding the mic in one position. It also provides enhanced indoor and outdoor noise suppression to block noise like solid winds or crowds. 
10. Godox Virso / Virso S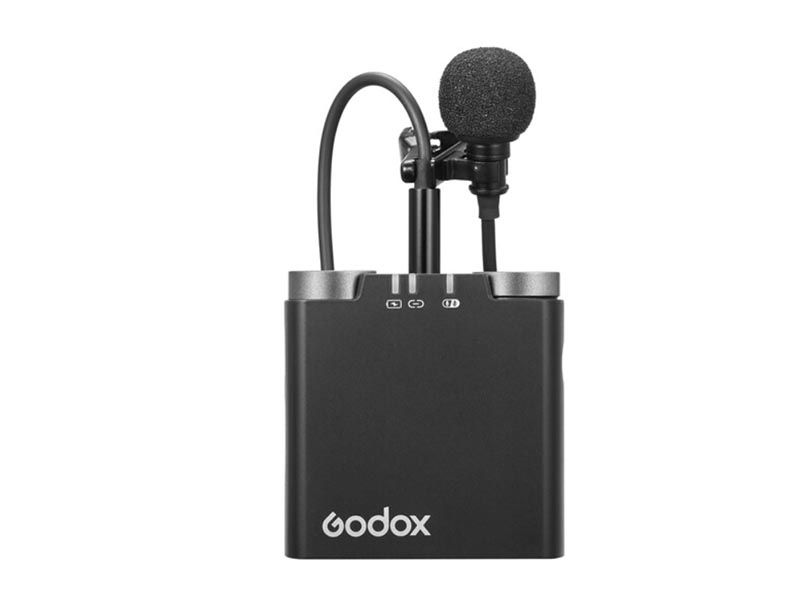 For a wireless lavalier with good distance recording, choose Godox Virso. The transmitters and receiver are already paired. If you have a Sony camera, go for Godox Virso S for a better signal with its hot shoe adaptor.
Overall, the Virso M2 by Godox has excellent audio quality, even at a distance or through thick walls. Plus, you get a charging carry case to keep everything powered up equally.
Conclusion
There you go. These ten best options for wireless lavaliers will help you find the right equipment for your content creation project. We've provided the key features of these items to give you an overview. Feel free to do your own research to ensure a well-informed decision before buying a wireless lavalier.
Is X Advertising Worth It in 2024? …Probably Not.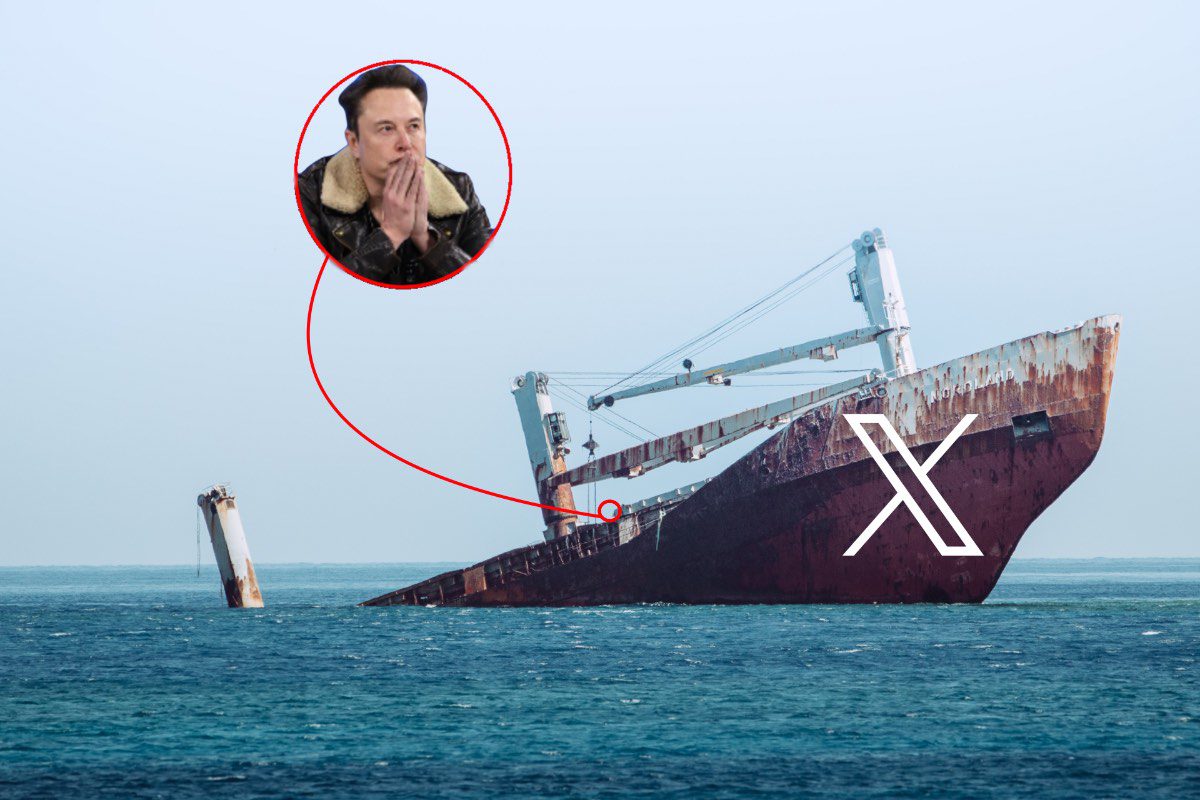 It was just a week ago that X chair Elon Musk told former X advertisers like Disney and Apple to "go f*ck themselves." And in a shocking twist, it didn't bring them back.
This all marks a dramatic turn the-artist-formerly-known-as-Twitter has taken over the past year. At the start of 2023, advertisers were bullish that the richest person in the world could turn the stagnant social network around. Now, the opposite seems increasingly likely.
As we enter 2024, many advertisers are asking the question: is advertising on X still worth it? Let's take a look.
The war on X advertisers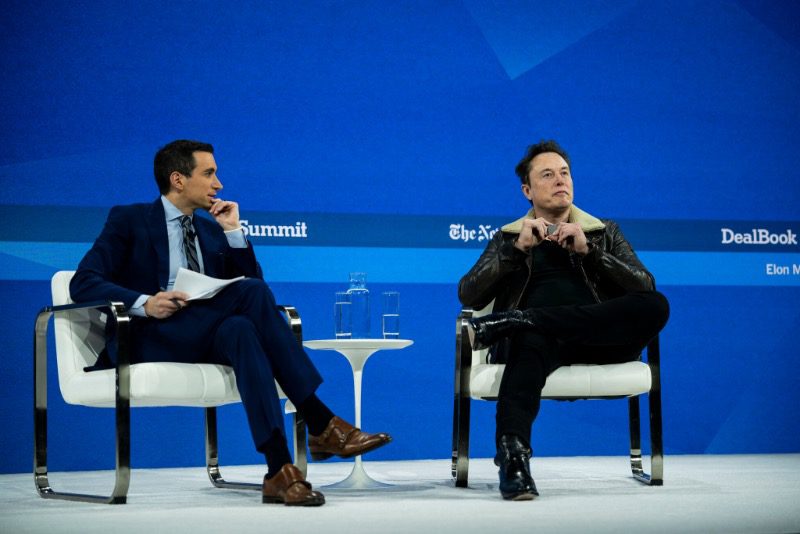 (Image source: The New York Times)
The problems started almost as soon as Musk's deal to buy Twitter closed. By November 2022, NPR reported that they'd lost 50 of their top 100 advertisers. By February, more than 500 of the top 1000 had left. Their concerns included impersonation, staff shake-ups, reinstating banned accounts, and more.
Amidst all this, Musk made efforts to stem the bleeding, including offering flashy deals for advertisers and, eventually, hiring Linda Yaccarino to take over as CEO.
But at the same time, he lashed out at those who'd left, threatening them with lawsuits and accusing them of "[hating] free speech in America." This cycle continued throughout 2023.
Things took another turn in October when Musk personally endorsed an antisemitic tweet accusing "Jewish communities" of promoting "hatred against whites." Musk has apologized, but has not deleted the endorsement.
This seems to have been the final straw for many major advertisers, including Disney and Apple. Musk seemed pessimistic at the NYT DealBook Summit, saying these advertisers would likely kill the company.
What marketers are saying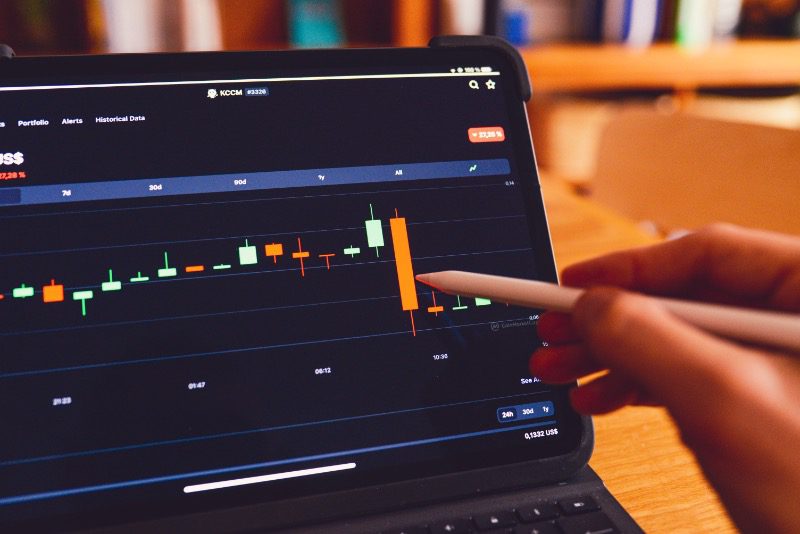 Marketing consultant Lou Paskalis told the New York Times that those who've left X won't be returning. "There is no advertising value that would offset the reputational risk of going back on the platform."
Other outlets report the same. Companies feel that X advertising could stain their reputation—if not now, then the next time Musk starts a fire.
Penji is a leader in the design-as-a-service industry, offering creative services to businesses and agencies at a subscription rate. We spoke to Harper Goldman, a senior member of Penji's marketing team, to get insight into how the marketing industry is responding.
"On the one hand," she says, "of course the advertisers were going to leave. That's the whole tension of the internet. The less rules you have, the less money you make."
"On the other hand, Apple pulled out before, and then they came back. I don't think any company's actually faced blowback for advertising on Twitter—it's still seen as a regular social network—so if there's money to be made, they'll probably be back."
That raises the question: is there money to be made?
Is X advertising worth it in 2024?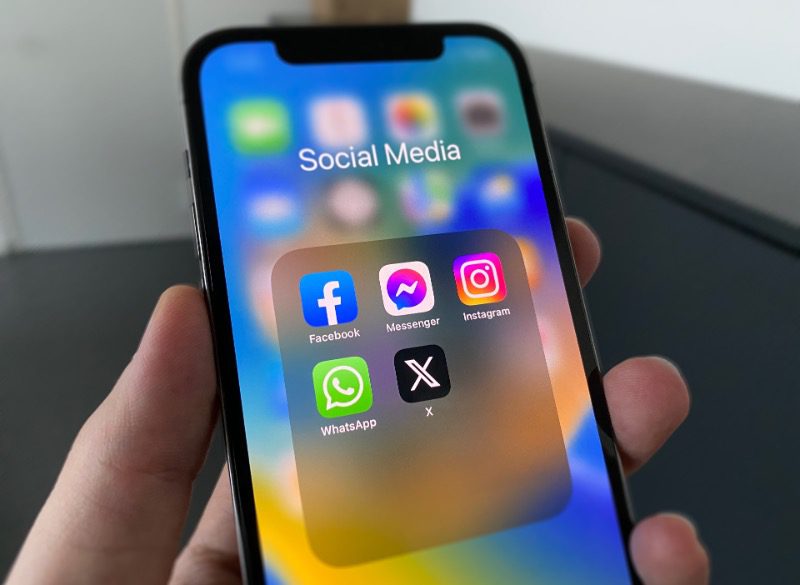 Look, in light of Musk's statements, we're not gonna tell you you should advertise on X. But there may be some upside.
When a majority of top advertisers leave a platform, it creates a lot of cheap inventory. CPMs for advertising on X have reportedly been slashed since Musk took over. The platform still gets a ton of traffic, so making use of it can be a way to stand out… if you want that kind of attention.
Here's the thing: the downside of X isn't just association with Musk. Musk's takeover has led to a huge spike in stolen content and impersonation, which the dwindling moderation team struggles to keep up with.
As it becomes a less reputable platform, less reputable brands have flocked to it. This means that advertising on X can mean sharing space with sketchy brands, criminal activities, and yes, more bigotry than ever before.
The bottom line: Advertising on X is high risk. There are bound to be more controversies to come, and most advertisers would rather get out now than wait for the other shoe to drop. It can also be high reward, so it's up to businesses to decide what risks they're willing to take.
What other options do marketers have?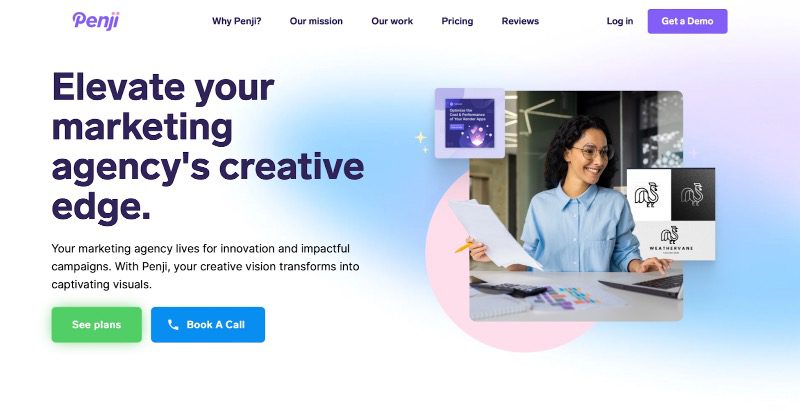 "Twitter was never a huge part of our strategy," Goldman admits. "Or a lot of our clients, for that matter. The reporting is not good, the targeting is not good, there's a lack of control. And Facebook and Google have so much control and so much reporting that there's really no contest."
This is another piece of important context. Twitter wasn't an important platform for most brands, and its appeal was always niche. While it's a highly trafficked website, it wasn't great for advertising to begin with.
At Penji, whose target audience is marketers and agencies, shakeups at X haven't made much of a difference. "The only difference is that it's in the news. People are talking about it. But that doesn't mean they want to use it."
Conversations around X have shifted from "Can Musk turn it around?" to "Can he control the damage?" The platform is still leaking brands and users, and people are starting to wonder how long it can stay afloat.
Our recommendation? The social media landscape is changing fast. Stay on top of new trends. There's still money to be made in X advertising, for now. But don't say we didn't warn you.
Top 10 Quality Wireless Lavaliers Under $300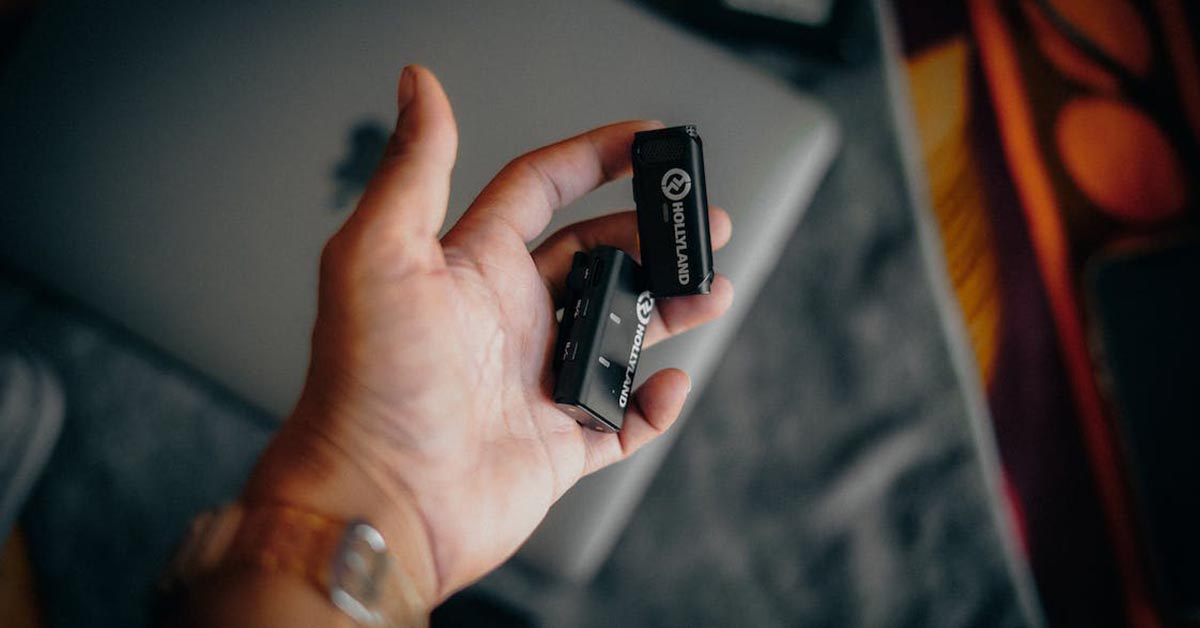 Wireless microphones are offered at different price points. But the question remains: do they live up to expectations? Whether you're a content creator or a presenter, there are affordable options that can deliver crystal-clear audio without breaking the bank. Whatever your reason for buying, we've narrowed your options for the top 10 quality wireless lavaliers under $300.
1. Rode Wireless Go II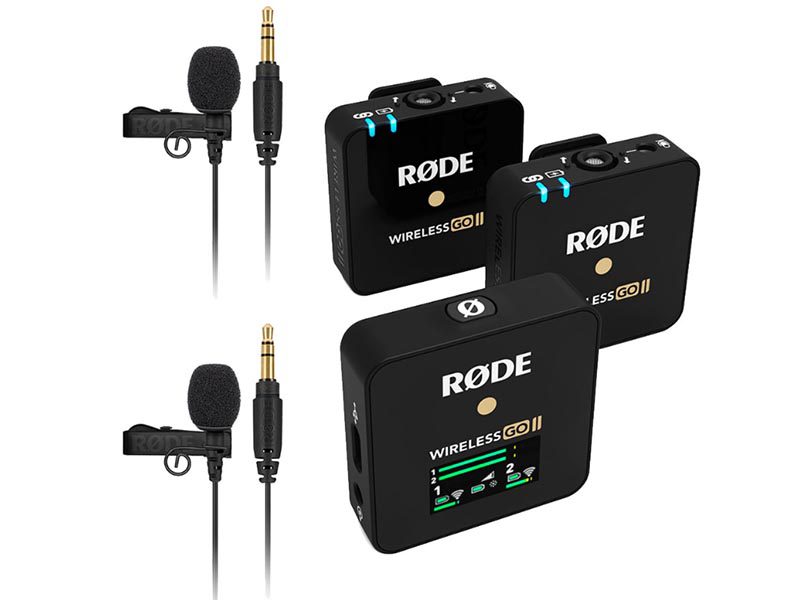 The Rode Wireless GO II is a fantastic choice for great audio for independent filmmakers, vloggers, streamers, and other content creators. The Rode Wireless GO II's innovative transmitters feature built-in omnidirectional microphones. You can use them as clip-on lav mics and as standard wireless transmitters with 1/8-inch mic inputs for your lavalier microphones. 
Since the receiver is ultra-compact, it easily clips to your camera strap or even your clothing. In other words, the Rode Wireless GO is the ideal single-channel wireless microphone system for on-the-go content creators.
Pricing: $199.00
2. Shure PGXD14/85-X8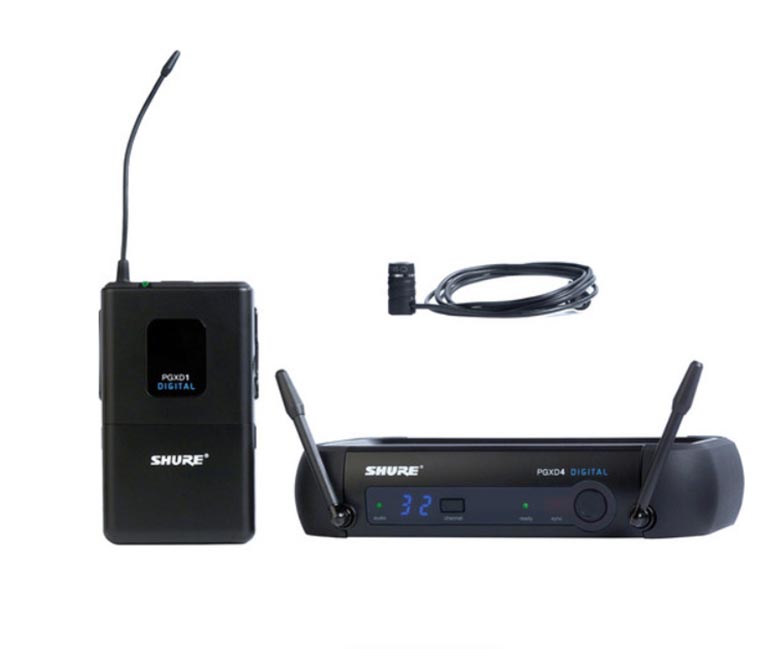 The Shure PGXD14/85 wireless lavalier offers high-quality digital audio in a cost-effective and easy-to-use kit. Its portable tabletop receiver makes it excellently suitable for presenters, lecturers, fitness instructors, performers, and DJs working in small venues. 
The rugged bodypack transmitter easily clips onto a belt or guitar strap, providing a quality frequency range and up to 10 hours of continuous use.
Pricing: $208.01
3. Hollyland Lark Max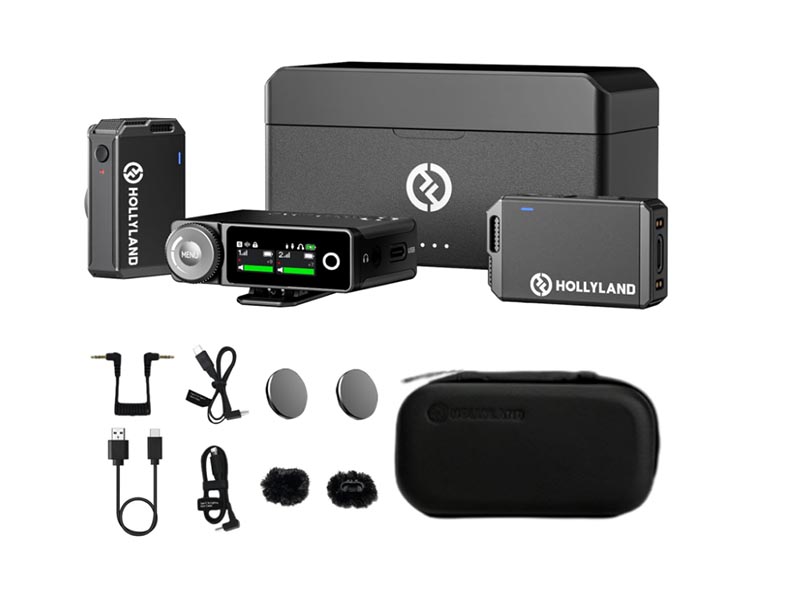 Hollyland Lark Max enables high-quality recording even in a loud environment. It has an Environmental Noise Canceling (ENC) system that effectively recognizes and reduces environmental noise while capturing low-frequency audio details. 
Lark Max is perfect for outdoor interviews and vlogging. No additional app is needed for this device, thanks to one-click recording. Each transmitter has an 8GB,14 hours duration internal audio recording, recording epic sound quality in uncompressed WAV files.
Lark Max comes with all the accessories you need to connect with the camera, iPhone, Android, or PC, all in one and ready to go.
Pricing: $166.22
4. DJI Mic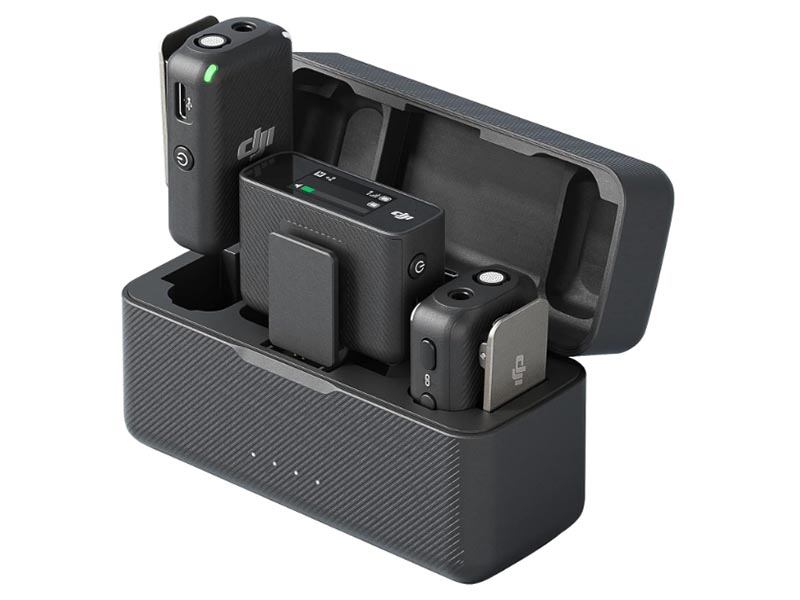 The DJI Mic is one of our best wireless mic systems on our list. It produces excellent recordings. Thanks to the charging case, its battery life is outstanding and worth the $48 price difference versus the Rode. DJI Mic is best for live streaming, vlogging, and outdoor recording scenarios, with a maximum transmission range of 250 meters in open spaces. 
You can enjoy 5.5 hours of battery life from the transmitters, 5 hours from the receiver, and a maximum of 15 hours with the charging case. With these awesome features, you'll spend less time worrying about battery levels.
Pricing: $246.51
5. Pixel Voical Lark X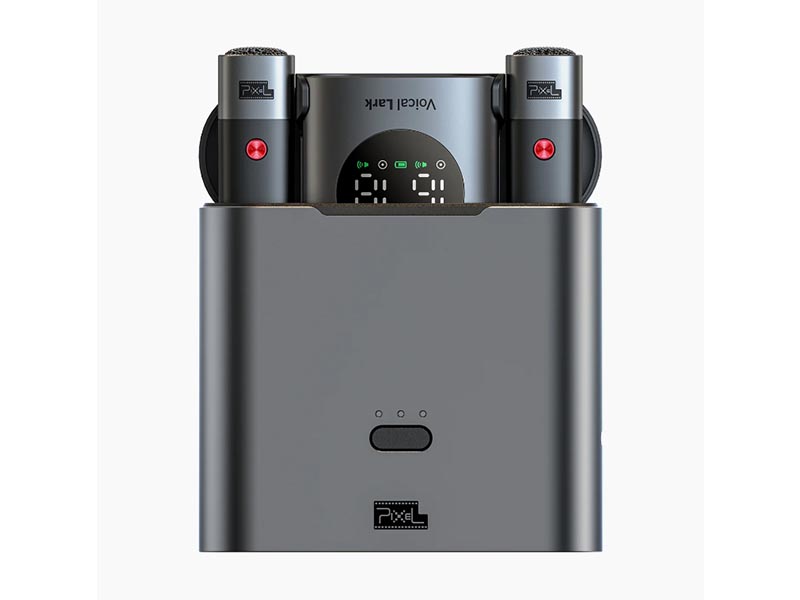 Pixel Voical Lark is a wireless system with two Lavalier mic transmitters, a receiver, and a portable charger box.
This wireless Lavalier microphone system uses UHF tech to transmit the signal clearly and stably without latency. It can also enhance vitality and preserve your original sound.
You can connect your computer or smartphone to play music as the background audio and insert your earphones into the receiver for monitoring and input functions. This feature makes your live streams or video conferences more convenient.
Pixel Voical Lark X  wireless lavalier microphone is compatible with smartphones, iPads, DSLR cameras, laptops, and PA speakers. In addition, the mic can be used directly with YouTube, Facebook, Instagram, and TikTok for hassle-free video recording or live streaming. 
Pricing: $199.00
6. EMW Omnidirectional Lavalier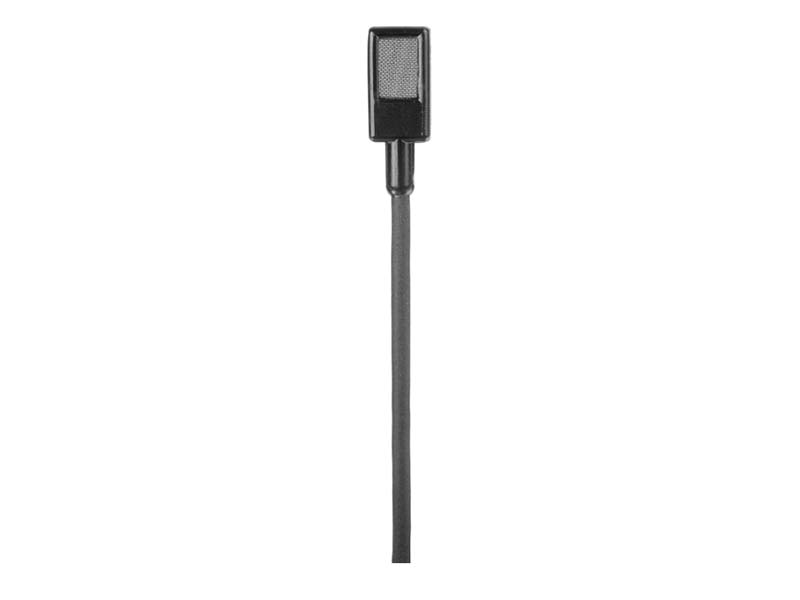 The EMW, a globally loved lavalier, provides top-notch sound while minimizing unwanted noise from clothing. Its design is both stylish and sturdy, almost waterproof.
The EMW Lavalier is consistently considered one of the best and most budget-friendly choices, essential for any audio setup. Whether you're a news anchor, talk show guest, or involved in creating water sports documentaries and feature films, the Countryman EMW Lavaliers are always ready for action! 
If you are looking for a lavalier that's great for hiding beneath clothing in film, theater, and TV production, the EMW microphone is a great choice.
Pricing: $204.24
7. PowerDeWise Wireless Lavalier Microphone for iPhone iPad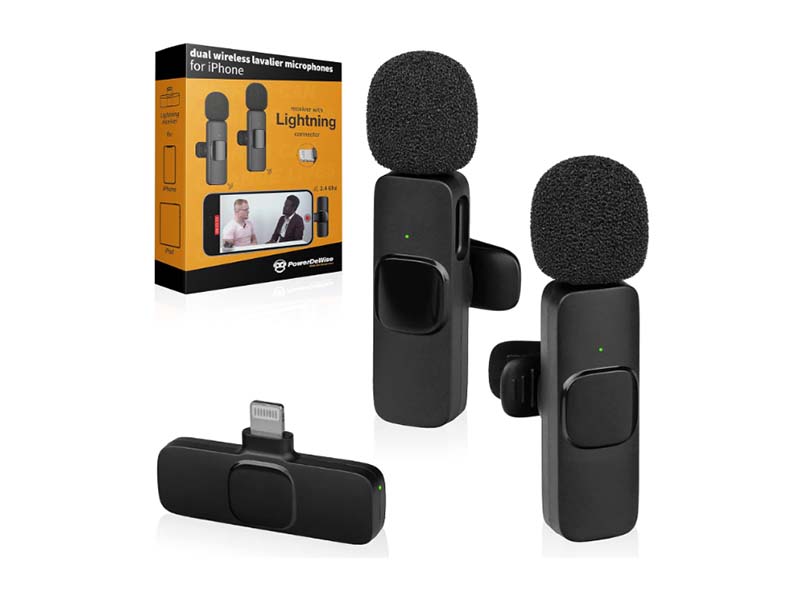 PowerDeWise wireless microphones for iPhone are excellent mini mics for video recording, vlogging, interviews, and more. In addition, the small wireless Lavalier microphones are easy to wear. Forget about getting tangled in cords again with this tiny microphone and seamless connectivity to your iOS device. 
Pricing: $33.33
8. BOYALINK Wireless Lavalier Microphone for Smartphone Camera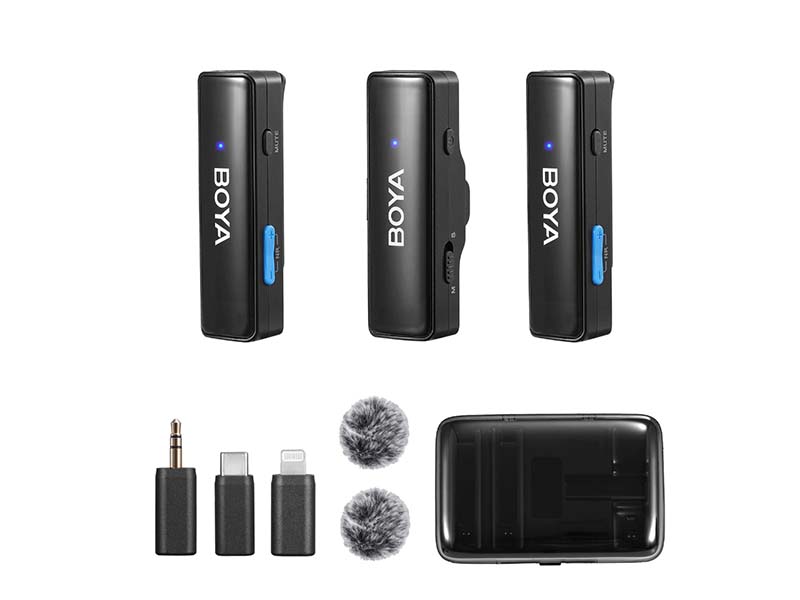 BOYALINK is a wireless microphone system for smartphones featuring dual 2.4G channels. With USB-C, Lightning, and 3.5mm TRS connectors, it's the perfect solution for content creators seeking top-notch audio recording without the inconvenience of various connectors or adapters. 
The all-in-one storage design, dual-channel wireless technology, and user-friendly setup make BOYALINK the go-to option for those wanting to elevate their audio recording experience.
Pricing: $99.99
9. Razer Seiren BT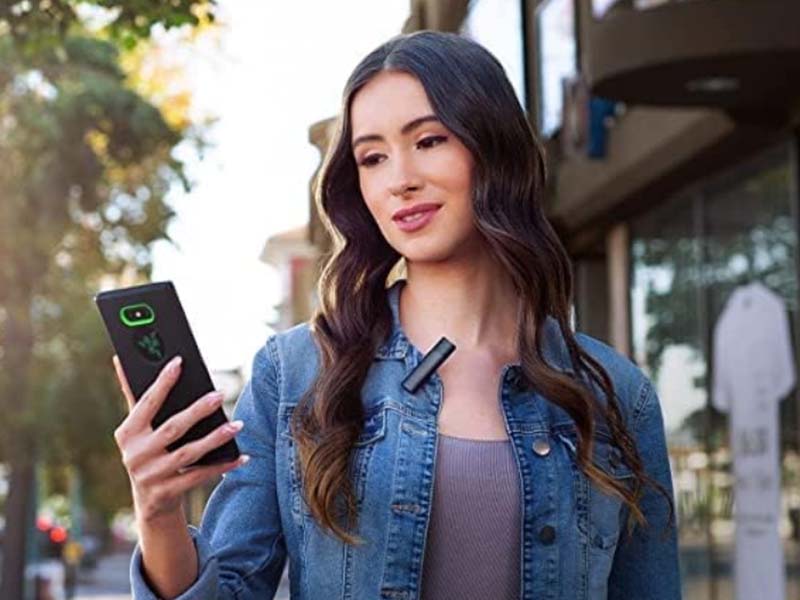 Razer Seiren BT is an excellent microphone and a perfect partner for streaming and vlogging. 
The Omnidirectional Microphone captures voice clearly from any direction, offering flexibility without constantly holding the mic in one position. Likewise, it features enhanced indoor and outdoor noise noise suppression to block out noise like strong winds or noisy crowds.
Pricing: $95.99
10. Movo WMX-1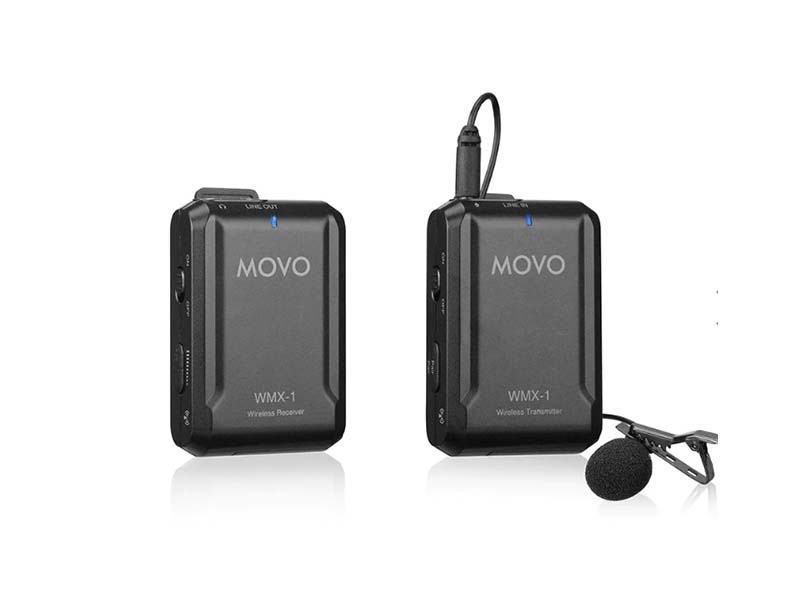 The Movo's WMX-1 2.4GHz is a complete kit that can connect the wireless mic system to a DSLR, computer, or smartphone for less than $80. The kit includes cables compatible with the said devices and a quality lavalier microphone. 
The range between the transmitter and receiver is 200 feet. Another convenient feature is that you can listen to your audio in real-time with the headphone input, ensuring the sound recording is accurate.
Movo MWX-1 suits independent filmmakers, vloggers, mobile journalists, and content creators.
Pricing: $79.95
Final Thoughts
In the era of content creation, wireless mic kits are becoming popular in the market. There are many options, so we narrowed your choices to quality wireless lavaliers. Rode is our Top 1 best overall pick with the Rode Wireless Go II. Its recording quality, range, and completeness allow content creators to record excellent audio across multiple platforms. It is indeed a value for your money!