Utah desert "monolith" dismantled by a group saying it's trash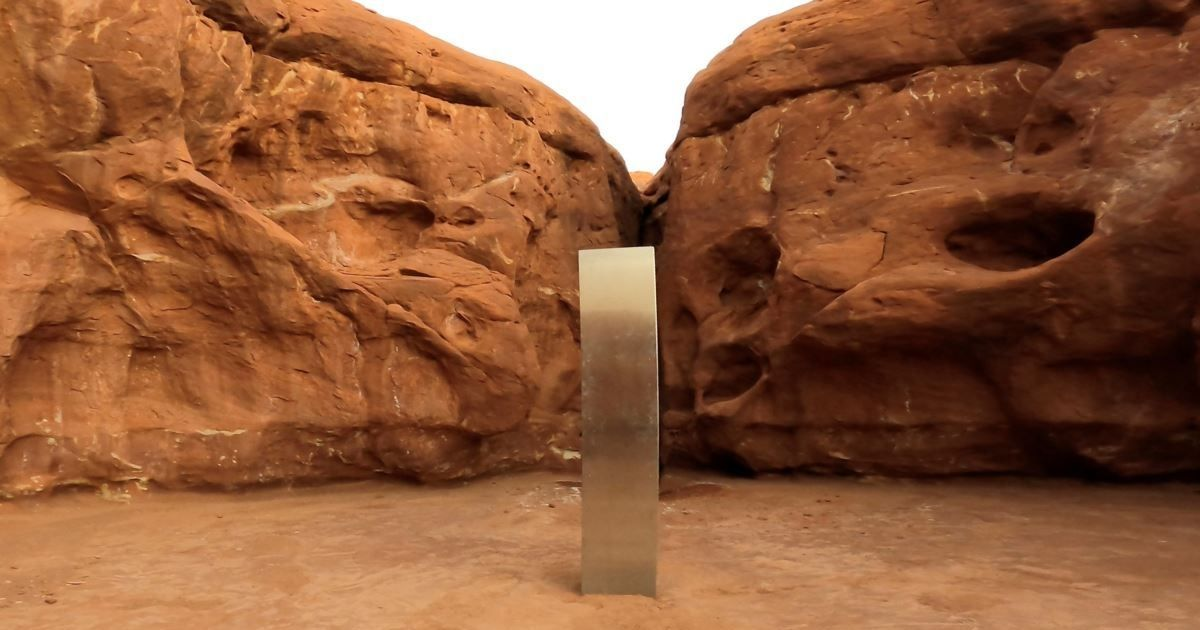 A group of four men demolished the metal column that mysteriously appeared in a remote section of the Utah desert, reportedly calling it "trash."
Photographer Ross Bernards recounted how the group dismantled the monolith. According to Bernards, he and a few friends drove for six hours on November 27. Their mission – to see the viral sculpture and take photos of it by moonlight.
"We passed one group as we hiked towards the mysterious monolith, while another group was there when we arrived, and they left pretty quick after we got there," the photographer wrote in the caption of his Instagram post. "For the next hour and 40 minutes, we had the place to ourselves."
After a while, however, they heard voices approaching. Bernards stepped aside to give way to the new group who might also want to take photos of the object.
"Four guys rounded the corner and two of them walked forward," he continued. "They gave a couple of pushes on the monolith and one of them said 'You better have got your pictures.' He then gave it a big push, and it went over, leaning to one side. He yelled back to his other friends that they didn't need the tools. The other guy with him at the monolith then said 'this is why you don't leave trash in the desert.'
The four guys reportedly pushed the object to the ground and broke it apart. They then carried it in a wheelbarrow and told Bernards' group, "Leave no trace."
Can It Be Considered Vandalism?
The U.S. Bureau of Land Management is in charge of the part of the desert where the monolith appeared. However, it earlier expressed that it will not be investigating the object, which it considers to be private property.
The local sheriff, on the other hand, also kept their hands-off the case. They said they don't have the proper resources to look into the object's arrival or demolition.
Bernards expressed why he and his friends didn't do anything when the group took away the object.
"If you're asking why we didn't stop them well, they were right to take it out," the photographer wrote. "We stayed the night and the next day hiked to a hilltop overlooking the area where we saw at least 70 different cars (and a plane) in and out. Cars parking everywhere in the delicate desert landscape. Nobody following a path or each other. We could literally see people trying to approach it from every direction to try and reach it, permanently altering the untouched landscape. Mother Nature is an artist, it's best to leave the art in the wild to her."
Science Fiction Reference
The object went viral online when it first appeared on November 18. Many said it's akin to the "monoliths" in the 1968 movie "2001: A Space Odyssey" by Stanley Kubrick. Because of this reference, some joked that it might have an alien origin.
However, Bernards' photos show that the object is merely metal sheets attached to a wooden stand. It's still unclear who put the sculpture in the middle of the desert and for what purpose.
Wall Street getting ready for Reddit traders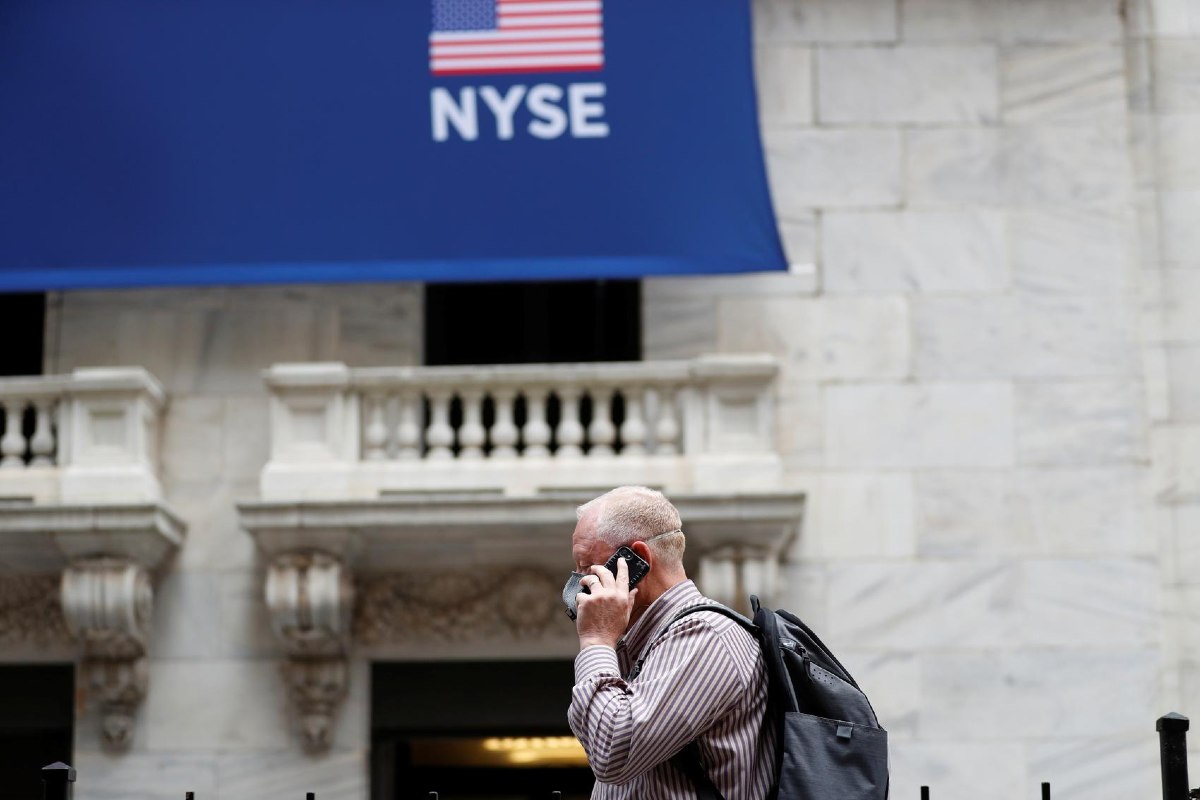 In the past weeks, many of Wall Street's largest hedge funds were rattled. This was after retail traders drove up the prices of stocks that were commonly bet against. This resulted in large losses for some of the biggest investors.
For instance, Melvin Capital lost 53% in January but received fresh cash during the month's last days. Melvin started this year with $12.8 billion assets but ended with just $8 billion.
The prices of silver drastically went up as well after messages on Reddit circulated. They asked retail investors to pile into the market.
These specific market moves prove that retail traders are becoming more powerful, especially in financial markets. Years ago, the market was dominated by bigger and prominent institutions. Today, forums such as WallStreetBets on Reddit seem to change the game. 
WallSteetBets became huge and even made it to every major news source over the weeks. While most people never heard of it before, it was already building its momentum throughout the pandemic.
And right now, Wall Street might use one possible solution to fix the ongoing fiasco. And that is to use robots. However, it's going to be a challenging task as well.
According to a source, humans are not equipped to follow WallStreetBets' course of action. And while machines could also help, training them will not be easy. The algorithm has to learn new words, memes, and even typos that speak about the subject. 
AI and Humans Learning New Investment Slang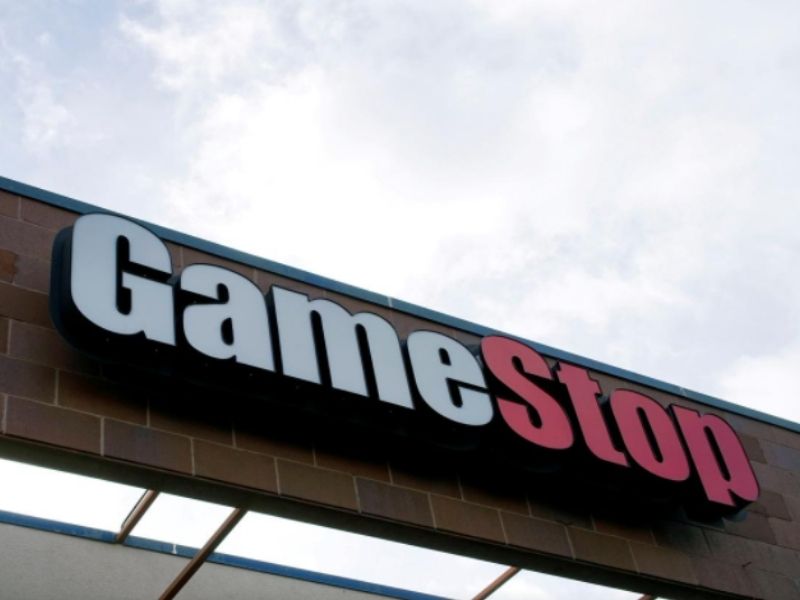 In case there are new slangs, then the dictionary for these machines will have to be updated by humans too. In a global context, the challenge will be bigger, considering that emojis used in different cultures may vary as well.
StockPulse, a social-media analytics firm, gave an example of the word 'hold', where the computer needs to understand the term as a verb and as an exchange-traded fund.
Experts say that training robots or machines is not just about feeding standard English words. They need to check the comments themselves and manually identify if these are positive or negative.
Right now, the terms from the forum are hard to decipher, even for those who are already familiar with Wall Street's language.
How robots could work on Reddit was shared as well. For example, a Reddit user talks about how Blackberry Ltd. is worth more than its stock price. There will be an algo trained by a vendor who records the ticker and then sweeps the post for trading sentiment signals. From there, they will analyze all the bullish calls.
StockPulse also shared that GameStop's buzz was first seen on Reddit back in December. This was a month before the price started to skyrocket.
Meanwhile, Emmanuel Hauptmann shared that his RAM Active Investments team is also monitoring Twitter for stock discussions. They see it as highly correlated with Reddit. However, his expectations are said to be low.
New Generation of Retail Traders are Different
Years ago, investors and professional analysts will call day or retail traders 'dumb money', apparently not making any noise in the market. However, with the havoc that happened in the past weeks, they believe that the new generation of retail traders is different.
They think that these retail traders are using sophisticated strategies. And since they communicate them through social media, it amplifies their tactics which other Reddit users can follow.
James Kardatzke, the co-founder of Quiver Quantitative, shares that while these Reddit traders are not professional investors, they seem to use a deep-level analysis when forming their strategies.
More People Joining WallStreetBets
As of the moment, there are still several retail traders that follow WallStreetBets. One of them shared that he won't be shedding a tear at the thought of large hedge funds losing money to working-class people like him.
He treats the group as 'diamond-handed heroes' and appreciates that they are willing to share financial tactics as opposed to those who do it behind closed doors.
'Us Against the World'
According to Clay Shirky, a professor from New York University, this message, 'Us Against the World' is a clear indication of the gap between Wall Street and Main Street.
This phenomenon is not new. Before the existence of social media, retail traders use platforms such as Silicon Investor and RagingBull.com. Back in the 90s, AOL and Yahoo chat rooms were the avenues to exchange tactics and financial rumors. It's just that with social media, the information spreads fast. We will just have to wait for advanced technology to burst the bubble.
The Chappelle Show Returns to Netflix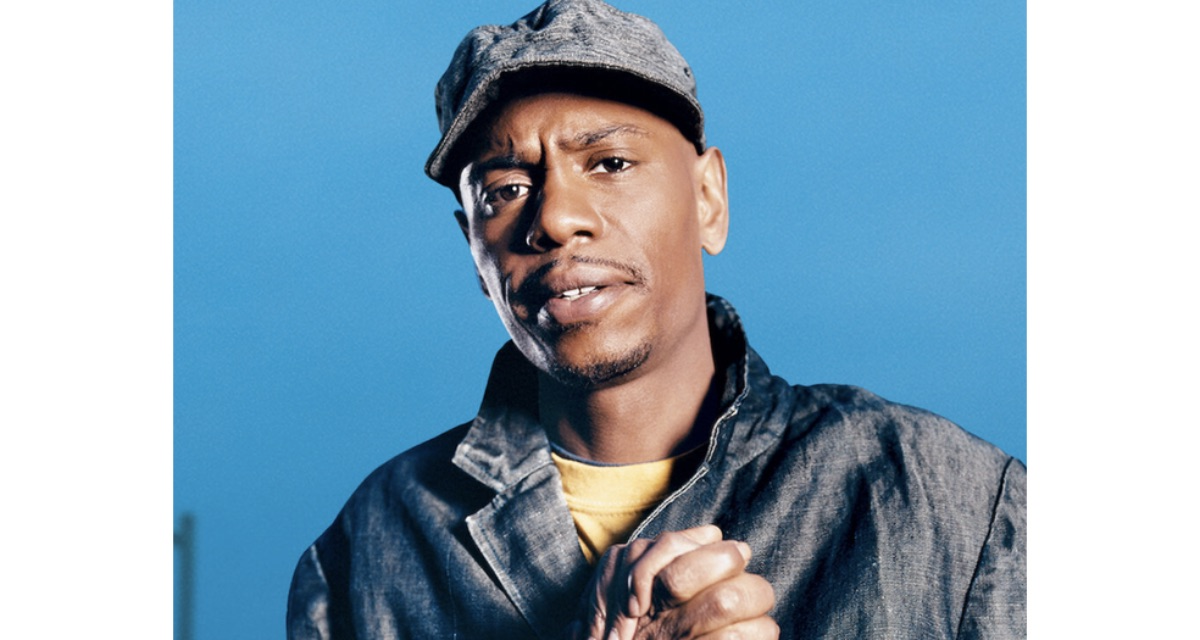 The Chappelle Show has officially returned to streaming on Netflix, ending a turbulent saga between Dave Chappelle, Comedy Central, and its parent company, CBS Viacom.
Netflix began streaming The Chappelle Show on February 12th, once again after being pulled from its streaming service in November of last year. Netflix originally acquired the rights form CBS Viacom to stream the show in October. In November, Chappelle hosted Saturday Night Live, just after the election. He used his monologue to touch on his payment and licensing dispute with Comedy Central, while also poking fun at Trump, COVID, and the state of the country.
Days later, he released a video on Instagram titled Unforgiven in which he discusses the details of his argument with Viacom.
"These contracts are crazy. You should hear the terminology they say in these contracts. '…to use your name and likeness in perpetuity throughout the universe.' Who the [expletive] could possibly know what that means?"
The contract wasn't all that it was cracked up to be, according to Chappelle. "People think I made a lot of money from Chappelle Show. When I left that show, I never got paid. They didn't have to pay because I signed the contract, but is that right? I found out that these people were streaming my work and they never had to ask me, and they never had to tell me. Perfectly legal, because I signed the contract. But is that right?"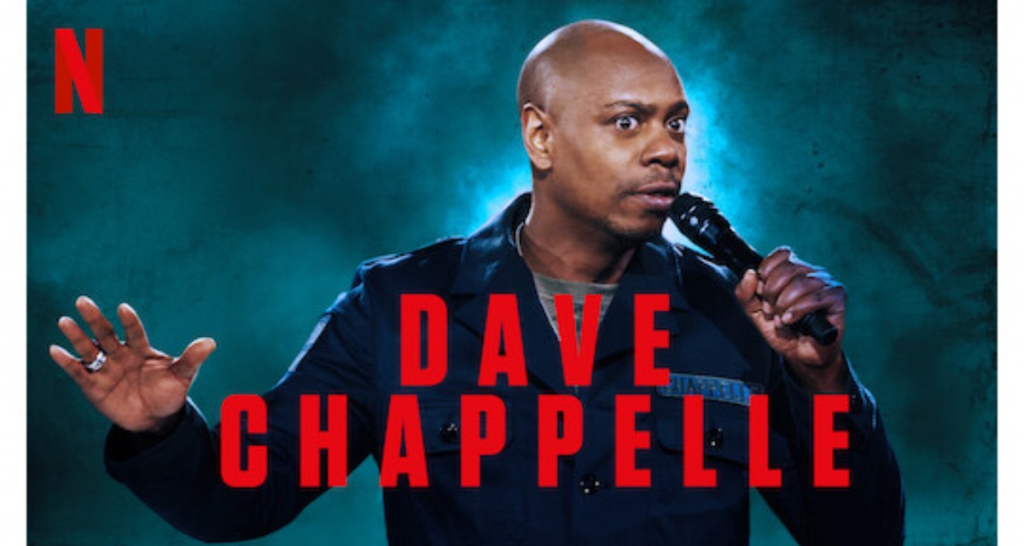 Chappelle, who already had a working relationship with Netflix, spoke highly of the streaming service. "That's why I like working for Netflix. I like working for Netflix because when all those bad things happened to me that company didn't even exist, and when I found out they were streaming Chappelle show I was furious. How could they not know? You know what I did? I called them and I told them that this makes me feel bad. And you wanna know what they did? They agreed that they would take it off their platform just so I could feel better. That's why I fuck with Netflix."
After admitting there was nothing he could do legally to win his battle, Chappelle appealed to his fans. "I'm coming to my real boss. I'm coming to you. I'm begging you. If you ever liked me, if you ever thought there was something worthwhile about me, I'm begging you. Please don't watch that show. I'm not asking you to boycott any network. Boycott me. Boycott Chappelle Show. Do not watch it unless they pay me."
After months of silence on the subject Chappelle released a ten-minute-long video, "Redemption Song".
Chappelle thanks his fans for the boycott. "I asked you to stop watching the show and thank God almighty for you, you did. You made that show worthless, because without your eyes its nothing. And when you stopped watching it, they called me, and I got my name back and I got my license back and I got my show back and they paid me millions of dollars."
Dave announces that Comedy Central paid him and gave him the rights and licensing back on his show. He name checked the CEO of Netflix Ted Serandos for backing him. He also thanked Chris McCarthy of CBS Viacom for making things right.
The Chappelle Show along with three of his stand-up specials are available for streaming on Netflix.
Fail or Success: CEO Pays Equal Pay For ALL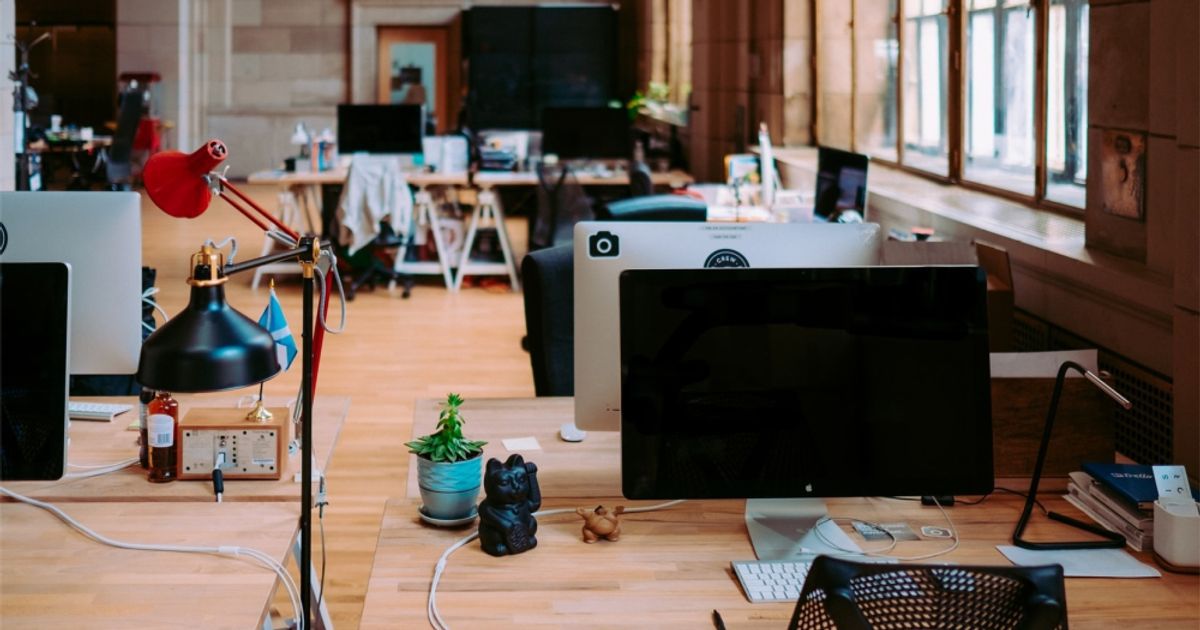 Have you ever experienced receiving the same amount of salary as the CEO? At first, this setup sounds excellent, especially for the employees. However, in the long run, it brings inevitable setbacks to the company. Calvin Benton, CEO of a British company called Spill, thought that the same pay equals a happy environment. Let's see if the idea turned out fine for him and his team.
Where it All Started
Calvin Benton is the CEO of Spill, a psychotherapy company that offers an all-in-one solution for employee's mental health. It provides counseling and therapy to employees over any platform like Zoom, Slack, etc.
When Calvin first founded the company, he decided to pay himself and his team an equal salary. At that time, there were only five people in the company, and everyone contributed the same amount of work. Hence, everyone in the team was paid the same amount regardless of the role and experience.
In the end, after calculating a decent wage enough to live in London, they decided on £36,000 a year. The agreement initially worked well and received positive feedback from the team. Furthermore, it doesn't matter who pays as everyone has the same salary rate during team outings. The overall team dynamics were more comfortable during those social situations.
However, the team harmony didn't last that long. The problems started as Spill's success took off. A growing company needs more staff. That's the first bump on the road for Calvin's equal-salary scheme.
A Bump Following Company's Expansion
As Spill expanded, the team needed to hire salespersons, clerical workers, and software developers. Calvin told BBC that usually, software developers are in-demand. It means that they have higher salaries than their company's salary model. As for salespeople, they're usually paid on commission.
Their initial salary model didn't suit the regular pay grade for the two industries. Calvin admitted that they struggled to attract a senior talent for the company's senior role. After three months in, the salesperson started asking to be paid according to their achieved commission. The salesperson further added that the fixed salary was not working out for them.
Furthermore, as their team grew, Calvin noted that the equal-pay system began causing inner conflict within members. Some members argued that they worked longer hours and felt they were contributing more than others. Simultaneously, Calvin and his team were overwhelmed with the number of applications they received for clerical jobs.
Unlike sales and software developers, the offer of £36,000-a-year for a clerical job was higher compared to the usual. Also, people wanted to apply for the role because of the high salary. Sadly, they did not apply for the position because they believed in Spill's mission and vision.
Equal Pay System Experiment: Failed
After a year of using the equal-pay experiment, Calvin decided to pull the plug following staff pressure. In the end, he decided to replace the system with the traditional pay grade structure. Like any other company, Spill followed a format based on company seniority and technical expertise. "Sometimes, traditional practices are there for a reason," Calvin Benton admitted.
One thing came out good after Spill's equal pay experiment— open salary policy. Calvin decided to make everyone's salary common knowledge for the whole staff. He commented that since they adopted an open approach, there were no rumors over who is being paid higher. It helped improve the harmony in the office. Besides, if you're working for a therapy business, then happy employees and harmony are essential in the workplace.
In Conclusion
After two and a half years in the business, Spill surged to success. Now, it has more than 100 UK companies in their books. Also, their team grew into 13 full-time employees and a number of part-time psychotherapists.
In the end, Spill eventually scrapped their equal-pay system and turned to traditional roots. Indeed, a conventional salary setting is there for a reason. This situation only explains why bonuses and commission pays are essential when running a company. It motivates the team's drive to deliver excellent results.
At first, equal salary might sound a bit tempting to the ears. However, in the long run, it's a recipe for disaster. Good thing the equal-salary experiment only lasted for a year.