Twitter Shop Button: Keeping up With the eCommerce Boom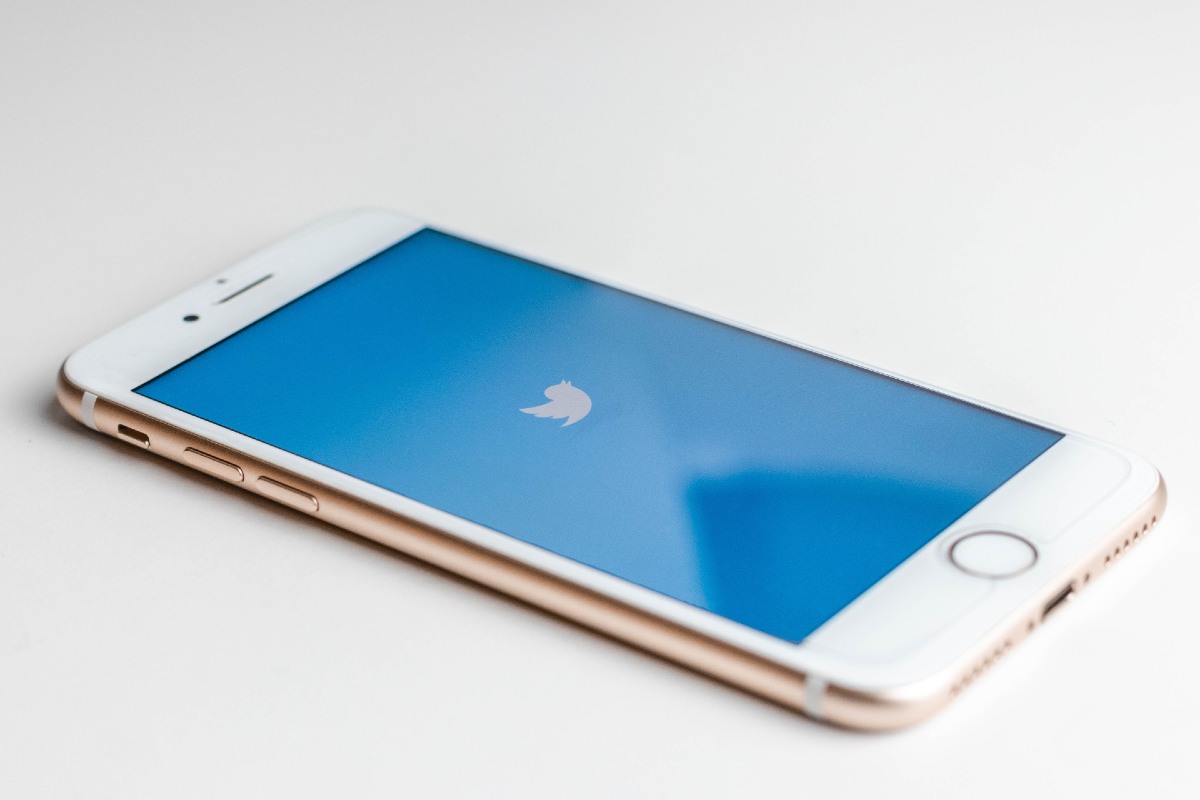 In the eCommerce industry, it's inevitable that every social media will become "shoppable." Take Instagram, TikTok, and Facebook, for instance. Each has its features that allow its users for immediate purchase with just a few clicks or swipe.
Of course, Twitter is also looking for an opportunity to ride the eCommerce wave. According to Twitter's Analyst Day presentation, representatives revealed they are developing various commerce options. Recently, Twitter began to test its new commerce layouts with at least one Android app user in Qatar.
As spotted by UK-based social media consultant Matt Navarra, he cited the following changes:
Product name
Shop name
Product price
Twitter Shop button
The new layout leans into a more formal look as it features a blue Twitter shop button. By the time of its official release, let's hope the button is customizable to help businesses stay "on-brand." Also, it would help brands if other features are also customizable. For now, all we can do is cross our fingers and hope for the best.
Twitter confirmed that it's testing new eCommerce-friendly features. Furthermore, the company aims to include a new feature for organic tweets that would link an eCommerce product page. According to the company, they conducted the first test among many experiments for their Commerce space.
The company plans to expand feature and format options for different types of users other than the Twitter shop button. It also plans to introduce Facebook-like business profile features such as integrated maps and Super Follow. By doing this, Twitter will allow professional Twitter users to charge followers for exclusive content. It's a great way to expand Twitter's monetization options.
The Twitter Shop Button: Why It's Taking Long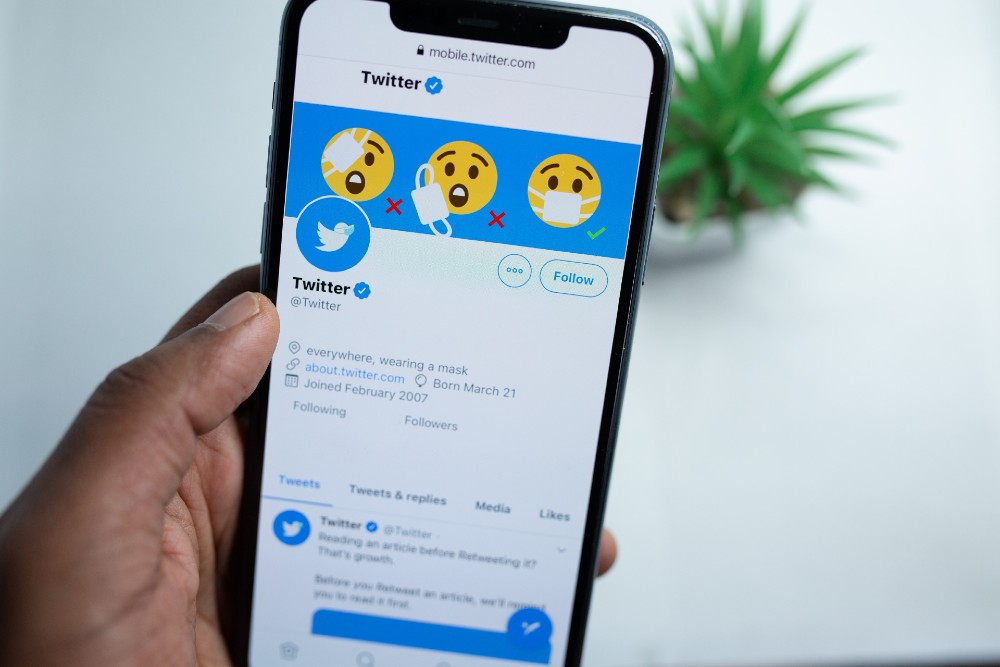 According to Twitter's Revenue Product Lead Bruce Falck, the team gets many questions regarding their eCommerce additions. Most inquiries ask why it's taking them so long to develop eCommerce support on the platform. However, Mr. Falck pointed out that sequencing is crucial.
The team firmly believes that it's important to polish the performance of Twitter's ads business. He further explained that starting with MAP towards click and conversions involves a critical process. Also, it's an essential prerequisite to launching their eCommerce features.
About MAP, it relates to re-building Twitter's Mobile Application Promotion system. In 2019, Twitter identified issues with its MAP process that led to a massive impact on its data capacity and targeting. As a result, Twitter wants to focus on its MAP system and further refine it before moving onto eCommerce. Currently, Twitter is working on the next stage for its eCommerce features and tools, starting with its Twitter shop button.
Meanwhile, as the company pushes forward various Commerce innovations to their platform, an edit button is still nowhere to be found. Let's hope that someday, Twitter will add that edit button to its new upgrades. Besides, it's more convenient to edit a post instead of deleting it to make a new one. Well, we can only dream.
Final Note
Some might say that Twitter's eCommerce tools and features are long overdue. However, if we consider the rigorous process of developing a smooth transaction for us users, let's patiently wait.
Depop: Etsy's $1.6B Ticket to Access Gen Z's Market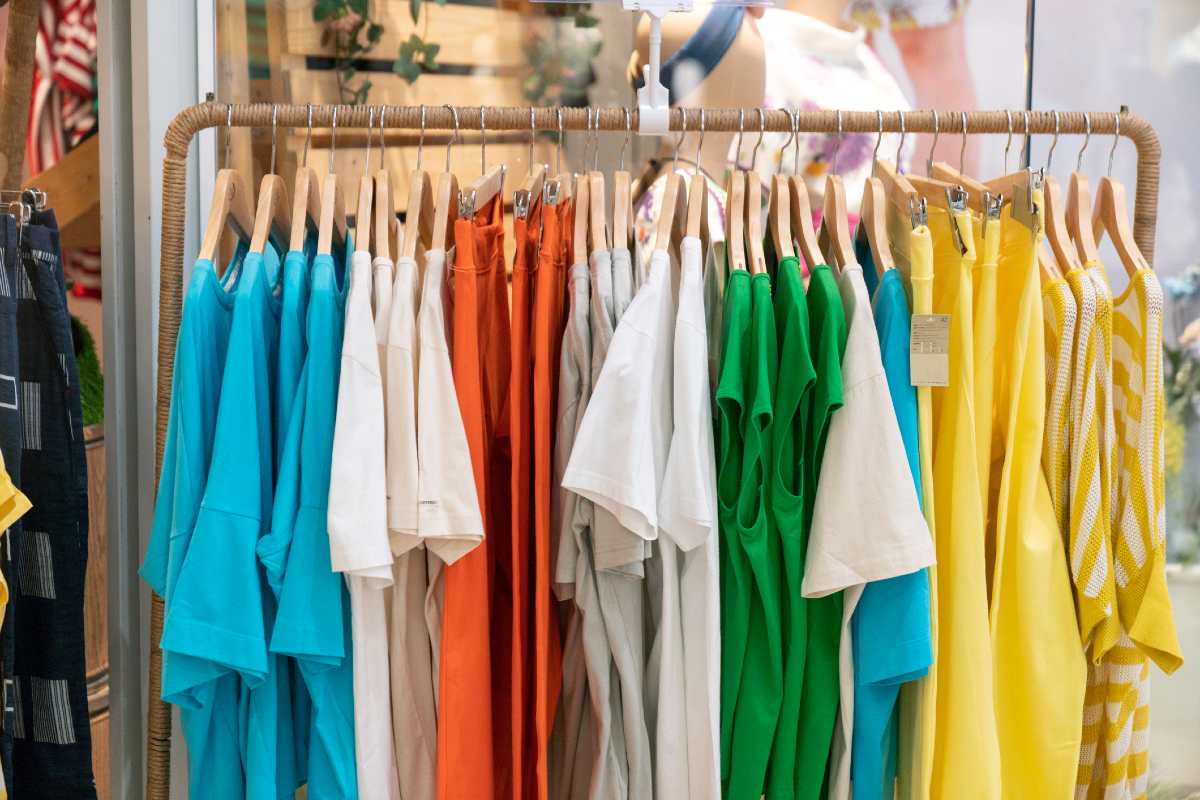 Depop is the home to progressive and diverse finds when it comes to fashion. However, is that why Etsy bought it for a dazzling price of $1.625 billion? Perhaps it's one of the reasons, but that's not the end of the story. It all comes down to the target market.
Depop and Gen Z
If you're wondering what Depop is and why on earth it's worth more than $1.6 billion, then you're not alone. To give you a quick overview, Depop is a startup eCommerce marketplace for fashion. It's a place where people can buy, sell and discover unique items. Let's say if Instagram and eBay had a baby, it's probably similar to Depop.
Depop makes it its mission to provide a "community-powered" fashion ecosystem to its consumers. It's a brand that is kind to people and much kinder to the planet. Aside from being an online eCommerce site, it has become a community. It managed to evolve into having a community that's creative, diverse, inclusive, and progressive.
The fashion eCommerce has over 26 million registered users hailing from 147 countries. It's a marketplace where 90% of active users are under the age of 26. So yes, the majority are Gen Z's. The most popular categories found on the website are vintage, one-of-a-kind clothes, Y2K, and streetwear.
Etsy, for $1.6 billion, gambled on the booming market for second-hand goods. Not only that, it gained access to Depop's young and fashion-conscious audience. This scenario is an excellent example of how much brands are willing to pay to enter the Gen Z market.
Why is Gen Z's Market important?
Currently, Millennials and Gen Z's dominate the rank if we're talking about online consumers. Although Millennials now sit at the throne as the most extensive consumer base, change is inevitable. As Gen Z's grows old, they will slowly surpass millennials as the largest consumer base. By 2026, it's expected that Gen Z will entirely surpass millennials.
Aside from its huge market base, Gen Z's are considered ethnically diverse consumers. Also, they're the most educated generation which explains why they always doubt brands. Gen Z values authenticity, transparency, and being unique. It's the generation where they'll research everything about your business before purchasing.
It makes sense why $1.6 billion is spent to acquire an active marketplace with existing Gen Z users. Let's take it as a shortcut to access the soon-to-be primary consumers of the world quickly. Aside from their extreme distrust of unknown brands, Gen Z's are known to value brands that show authenticity.
So now, it's obvious why brands go through extreme lengths to secure their market base for the long run.
Depop's Business Worth
So far, it's clear why Etsy bought Depop, especially if we emphasize the percentage of Gen Z users on the website. But it's not enough to measure the scale of Depop's business worth.
Here are two key factors that can show at what level Depop's is worth:
Gross Platform Spend, 2020's Revenue
In 2020, Depop earned $650 million and $70 million, respectively, each increasing over 100% year-over-year.
Gross Platform Spend Trend, Historical
From 2017 to 2020, Depop's gross market sales grew at an 80% annual growth rate.
From the 2020s 70 million revenue, Depop is valued at 23.2 times compared to the previous year's top line. It's notable how Etsy sees Depop as a high-growth "SaaS business" instead of a consumer marketplace.
Depop and Etsy
The majority of younger shoppers have been maneuvering the shift of resale on a broader note. Besides, according to GlobalData PL, 40% of shoppers under 24-years old have been buying second-hand fashion. This study explains why Depop, where they can resell unique items, is popular with Gen Z's.
Meanwhile, Etsy is widely known as a marketplace for handmade goods where you can buy vintage items. According to CEO Josh Silverman, the transaction is a way to deepen their connection with the younger generation. The company had $1.8 billion in cash, investments, equivalents, and balance sheet. It also had an undrawn $200 million revolving credit facility last March.
Although Etsy has acquired Depop, the current chief exec of Depop is encouraged to continue running the marketplace. As for Etsy, it will remain in London and will continue its operations as a stand-alone marketplace.
Update on 3rd Stimulus Check, $1400 For Each Dependent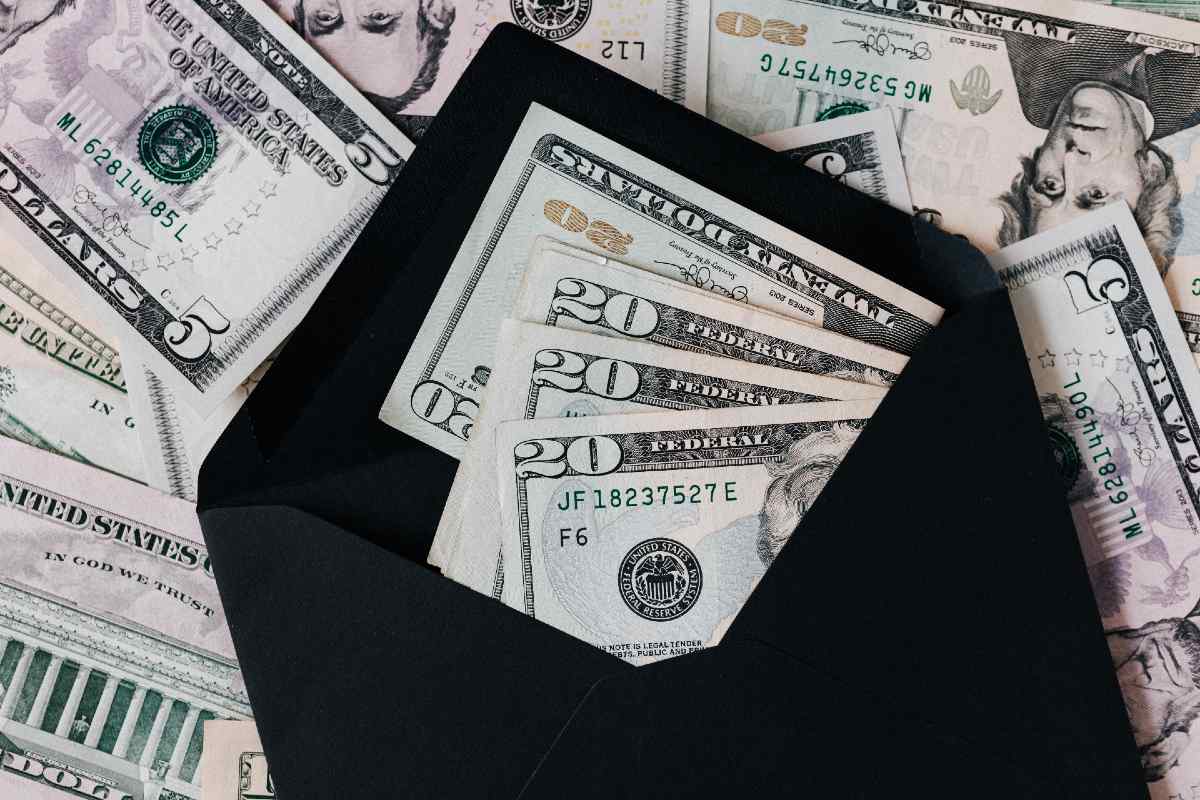 The IRS reveals that some Americans are getting 'plus up' payments with the third round of the stimulus check.
Since President Joe Biden signed the American Rescue Plan last month, there are more than 130 million who received the Economic Impact Payments. These are worth up to $1400, including the $1400 per dependent. To date, $335 Billion has gone out.
According to reports, some Americans are getting 'plus up' payments as long as their 2020 tax returns were processed. Those who experienced a decline in their household income, compared to their 2019 tax returns, could receive more money. The same goes if you have a new dependent.
The IRS also shared that they issued checks to those with information not on record and just filed their tax returns to qualify for the stimulus check. 
The full $1,400 payments are for individuals and heads of the household earning $75,000 and $112,500, respectively. For married couples earning $150,000, they are eligible for $2,800. Reports state that 85% of US adults are qualified to get the full amount.
Parents will also have $1,400 per dependent. Take note that this was only $600 during the first two rounds and is only for dependents ages 17 and below. However, for the third stimulus check, they have already included adult dependents. So if you are a parent with college-age students or living with the elderly and people with disabilities, you will receive extra money for this round.
Those who receive disability, retirement, and survivor benefits should have their payments last April 7. Most of the payments made were for people who didn't file a tax return in 2019.
Around 85,000 Americans receiving benefits from the Railroad Retirement Board should have their stimulus checks this week.
Meanwhile, a few US veterans have been patiently waiting for their third stimulus check. The IRS released a statement that veterans will receive their pension benefits and compensation through direct deposit starting next week, and they can expect it by April 14. 
The money is arriving through direct deposits, mailboxes, and prepaid EIP debit cards. Hence, it is strongly suggested to monitor your payment status with the IRS and with the USPS.
What to Do with Missing $1,400 stimulus Check?
Just in case you encounter problems with your stimulus check, do not call the IRS. That would be useless as their phone operators will not have access to the information you need. What they only have are the data already found in the IRS.gov.
Here's what to do.
Fifteen days after the IRS sends your check, you will receive a letter about the payment. If you did not receive any, you must request an IRS Payment Trace. You can do so by calling the IRS through this number: 800-919-9835. Or you may complete the Form 3911, Taxpayer Statement Regarding Refund, and mail it to them.
When you've already made a request through a phone call, there's no need to send the form.
The IRS will issue a replacement. However, if you suddenly found your check, you need to return it as soon as possible.
Shocking Revelations on Meghan Markle Interview with Oprah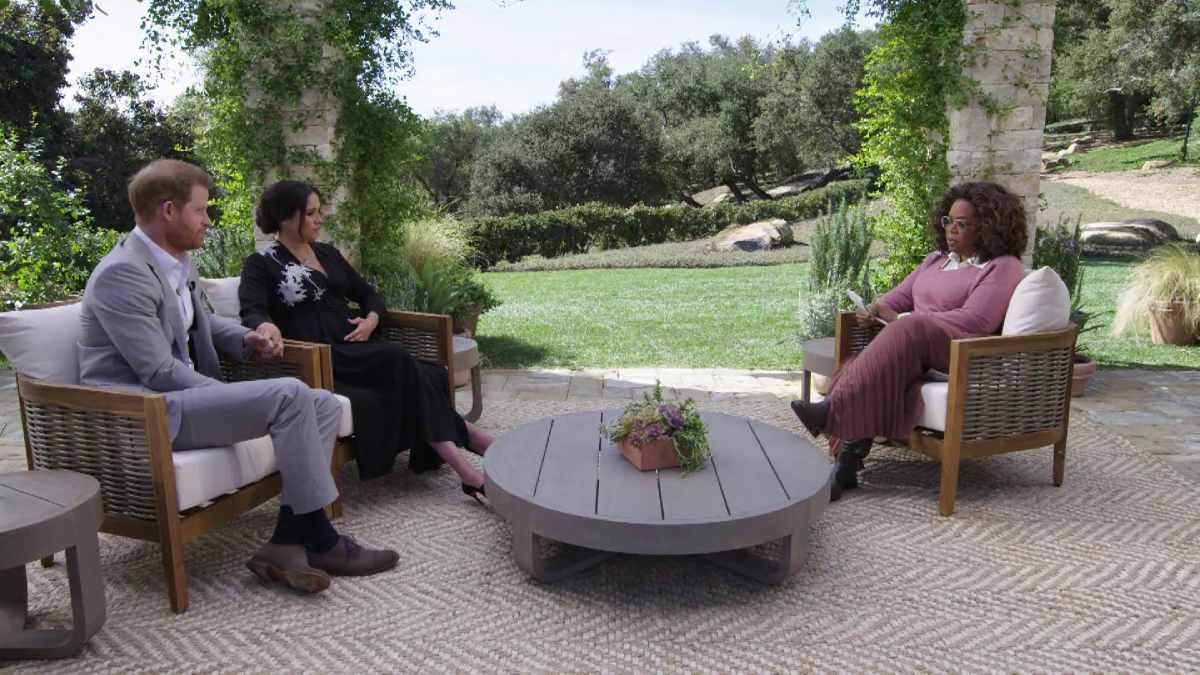 The 'Meghan Markle interview' happened weeks ago, but it's still making the headlines. Why wouldn't it be? It has some of the juiciest revelations about the royal family. It reminded us how Princess Diana made some shocking news decades ago with her own interviews.
The interview last month was seen by more than 17 million viewers in the US and 11 million viewers in the UK. To date, people all over the globe want to see the entire interview—proof of how controversial it is.
Archie's Color And Racism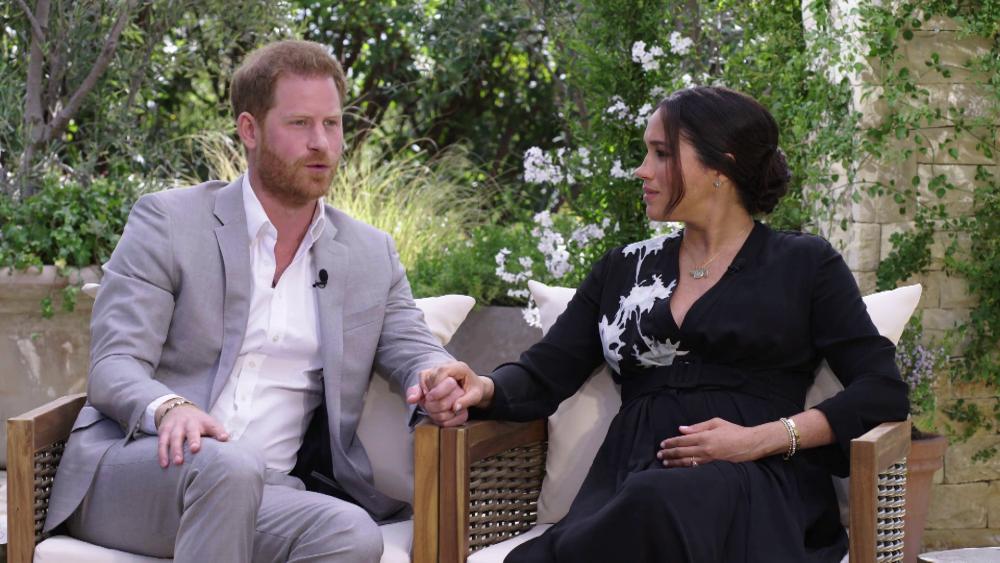 One of the most controversial topics during the 'Meghan Markle interview' was the apparent 'concerns' about the baby's skin color.
According to the couple, a member of the family raised the issue of how dark the skin of the unborn baby would be. This happened while Meghan was still carrying him in her womb.
Meghan's Suicidal Thoughts During Pregnancy
Long ago, the duchess was already giving clues about her mental health. But during the interview with Oprah, she told her how severe it became during her pregnancy. 
She mentioned how her life with the royal family was isolating. Meghan revealed that she felt there was a lack of support. She bravely shared that she had thoughts of killing herself while pregnant with their son, Archie.
She wanted to get help. But the palace didn't allow her as it wouldn't be good for the institution. In addition to that, the HR department refused to give her support as she was not a 'paid employee of the institution.'
Kate Made Meghan Cry
A few months after Meghan and Harry's wedding, there were reports that she made her sister-in-law cry over flower girl dresses. However, Meghan revealed that she was the one who cried, invalidating the entire story.
According to her, Kate apologized and brought her flowers and a note. She then forgave her after the fiasco. But, it seems that the public would always want to pit them against each other.
The Feeling of Being Trapped
Harry shared that his father and brother are trapped in the system. He jokingly shared that he couldn't even call Uber to the palace.
As for Meghan, she never received guidance in terms of her role. It's far more different from what you see in movies, where newcomers will be trained to sit, speak, and all that formality. In fact, she would even Google the words of the British national anthem to avoid embarrassment.
Meghan's Biggest Regret
Meghan's biggest regret was the time that she believed the palace would protect her. Apparently, things went south, and no protection was ever given.
She realized that being on the other side, they are not just surviving. They are also thriving. This implies how their lives became better after being working royals.
Of course, some people were not happy about the controversial 'Meghan Markle Interview.' One of them is Prince Albert of Monaco. For him, it was inappropriate.
While he understands the pressure the two went through, he believes it shouldn't be laid out in public the way they did it. 
The palace has already issued a statement and shared that the issues, particularly about race, will be addressed by the family privately.