The Modern-Day EKG Monitoring Device in the Form of a T-Shirt?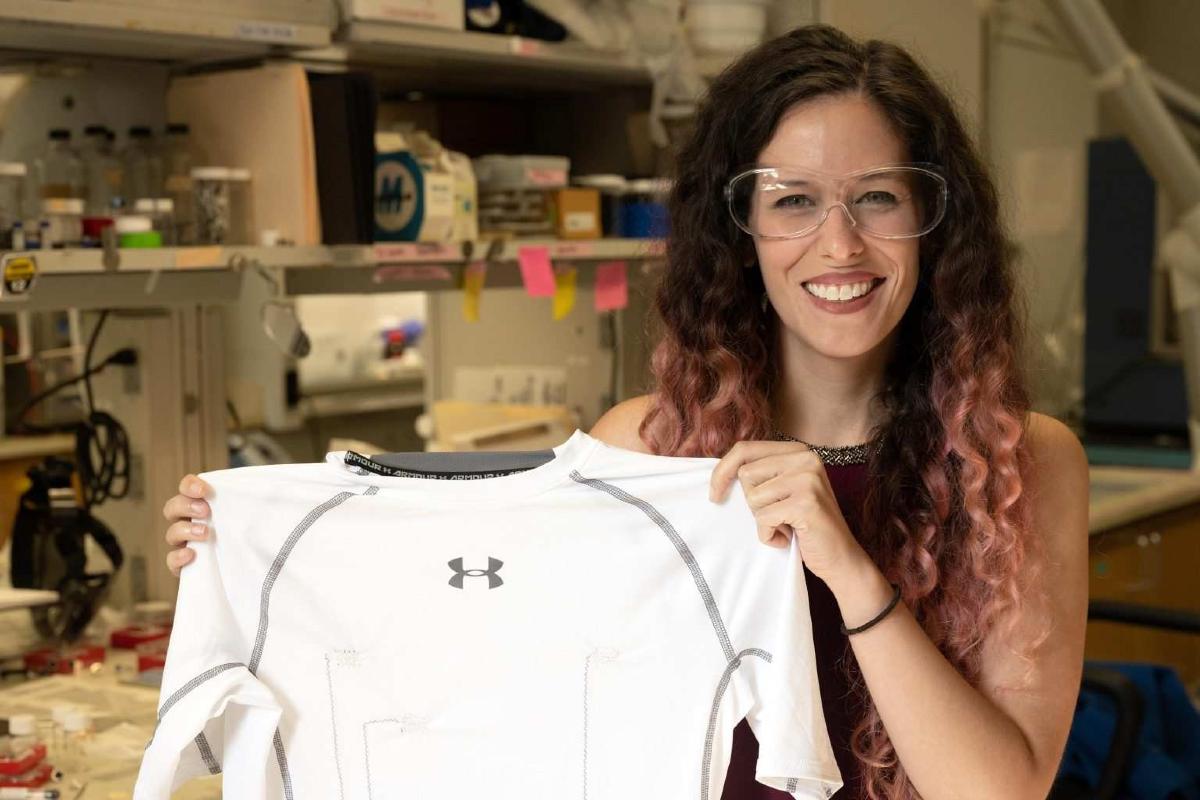 Say goodbye to chest straps, smartwatches, or mobile apps to monitor your heart rate. This new technology introduces a simple t-shirt that can monitor accurate heart rates. Lauren Taylor, a graduate of Rice University, is one of the team members that innovated the t-shirt with integrated carbon nanotube thread. An entire lab team from Rice University has come up with an incredible idea to provide people with functional apparel that monitors their health. 
You no longer have to carry those bulky chest straps connected to small digital monitors. Or buy those expensive smartwatches that cost an arm and a leg to monitor your heart rate. By wearing a simple t-shirt, you can rest assured your heart rate is being monitored accurately.
The Brown School of Engineering lab report shows that experts from Rice University sewed nanotube fibers into athletic apparel. This shirt provides two functions. One is to monitor the person's heart rate, and the second is to take a continuous EKG or electrocardiogram of the person wearing the athletic wear.
Functional and washable
People may think that the shirt might not be washable after integrating small-scale electronics. However, the fibers sewn in the athletic wear are, without a doubt, washable. Moreover, it's also extremely comfortable to wear, even when the person is always on the go.
Whether training for a sports competition or doing workout routines at the gym, this t-shirt is just as efficient as the other heart rate monitoring devices. Researchers claim that this smart t-shirt even takes more accurate EKGs than the chest strap monitors.
According to the lead author of this experiment Lauren Taylor, the wearer has to ensure that the shirt is snug. Taylor also said that they're going to use denser carbon nanotube thread patches in the future. That way, there's more room to breathe and a larger surface area for the skin to get in contact with. 
Comfortable, active apparel by Rice University
Rice University experts assure that this smart t-shirt doesn't impede your day-to-day activities due to the soft and flexible nanotube fibers. These fibers can be sewn into a material similar to that of an ordinary thread.
Furthermore, the zigzag stitching pattern is also one of the reasons why the fabric provides a comfortable stretch without breaking the fibers. It works when the skin is in contact with the fibers, and certain electrodes then connect electronics such as Bluetooth technology to relay the data to your mobile phone.
These nanotube fibers were introduced in 2013. These fibers were experimented to use in cochlear implants or methods to repair damaged hearts. 
Taylor also said that the original nanotube fibers are around 22 microns in width, making them too thin for a sewing machine. The team devised a rope-maker to think of a sewable thread, creating three bunches of seven filaments each. These are then woven into an acceptable size similar to a regular thread for the sewing machine.
Taylor tried to weave the thread manually, but to no avail. She claimed they worked with someone who sells machines that create ropes for model ships.
Additionally, Taylor and her team are collaborating with Dr. Mehdi Razavi at the Texas Heart Institute to maximize skin contact. This is to ensure that the smart t-shirt gives accurate heart rate monitoring and EKGs every time people wear it.
The Stolen Art Gallery – a VR Experience Featuring the Missing Masterpieces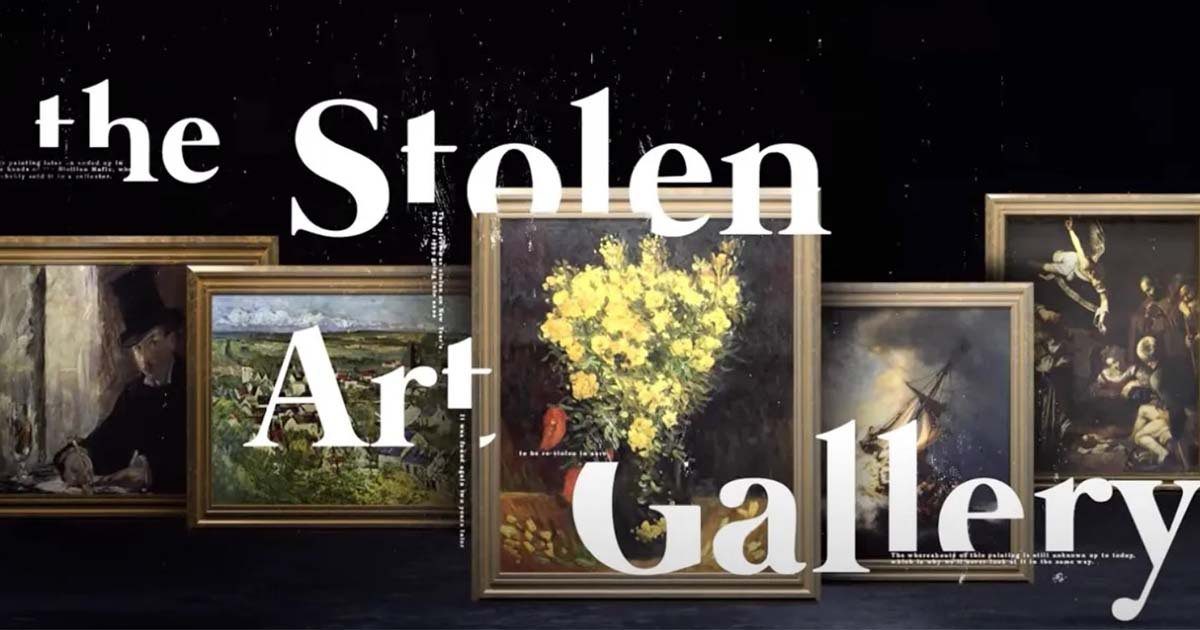 Art has held significant cultural value in different societies throughout human history. The world's best artists' works are displayed in national museums, and individual buyers are willing to shell out impossible costs to purchase renowned art for their collections. However, many famous artworks have been stolen. Some were recovered, others have yet to be found, and their whereabouts remain a mystery.
Thanks to advanced technology, there's an app called The Stolen Art Gallery. It uses a virtual reality (VR) headset to bring you to a gallery of significant artworks that have been stolen or gone missing. 
What Is The Stolen Art Gallery?
Many enthusiasts use the Meta Quest 2  VR headset almost daily to exercise using the excellent Supernatural fitness app. Mark Frauenfelder, co-owner of Boing Boing blog, said he also uses it to play Beat Saber and explore Google Street View through Wander. 
Mark recently used his Meta Quest 2 to visit The Stolen Art Gallery. It's a VR exhibit of renowned works of art that were either stolen or have gone missing.
Developed by Compass UOL, the app brought him to the center of a dark circular gallery surrounded by five paintings of Van Gogh, Rembrandt, Caravaggio, Cézanne, and Monet. 
Using a virtual smartwatch on Mark's wrist, he could gather each artist's visage to learn the story behind their painting. The paintings are reproduced in high-resolution. He also said there were no virtual guards around to stop him or ask him to move back.
Overall it was a pleasant and enriching 30-minute experience, Mr.Frauenfelder said. He recommended Quest owners try The Stolen Art Gallery. Those who don't have Meta Quest 2 can experience it with an iPhone or Android device.
What is Compass UOL and what do they do?
Compass UOL is a tech-driven company that uses digital platform innovation to transform its partners' business strategies. Developers of the app say it took a team of artists, designers, and architects three months to build the Stolen Art Gallery app. The app features Caravaggio's Nativity with St. Francis and St. Lawrence. Said painting was stolen from an oratory in Sicily, Italy, on a stormy night in 1969.
Rembrandt's "Christ in the Storm on the Sea of Galilee" work is also in the virtual gallery. The theft took it from the Gardner Museum in Boston in 1990, the biggest art heist in recent years.
Compass UOL described The Stolen Art Gallery as different from any other art gallery. Aside from viewing famous works of art, visitors can also discover the mysteries and beauties accessible today.
The developers say it's more about immersive social interaction rather than a mere virtual reality environment. Users can also access the app to interact with friends around the art pieces and discuss their impressions. Likewise, they can make sketches and share notes and information about the artist, their work, and their stories.
The Stolen Art Gallery is for the Oculus Quest, iOS, and Android.
The Ten Missing Art Paintings in the World
ICYDK, here is a list of the most-wanted missing paintings in the world, including those featured in The Stolen Art Gallery.
Poppy Flowers by Vincent Van Gogh
Le Pigeon aux Petits Pois by Pablo Picasso
The Concert by Johannes Vermeer
The Storm on the Sea of Galilee by Rembrandt van Rijn
Nativity with St. Francis and St. Lawrence by Caravaggio
The Just Judges by Jan van Eyck
Portrait of a Young Man by Raphael
Charing Cross Bridge, London by Claude Monet
Reading Girl in White and Yellow by Henri Matisse
Francis Bacon by Lucian Freud
Meet the First Buyer of the Electric F-150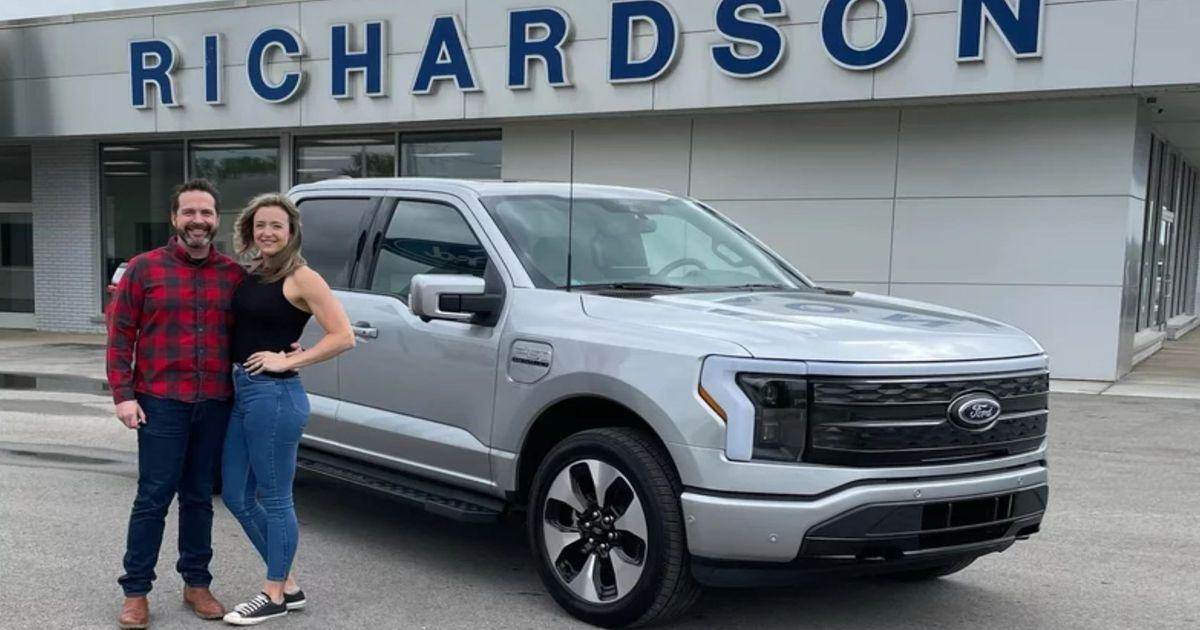 Nick Schmidt finally got the call he had been waiting for for months.
Schmidt ordered the electric F-150 during its launch in May last year. After over a year, his Ford F-150 Lightning was finally ready to be picked up. He shared that the dealers were as excited as he was. And when he arrived at the parking lot, everybody came outside waiting for him.
It was a great moment for Schmidt, but perhaps even a bigger one for Ford. It was the first F-150 Lightning to be delivered to an actual buyer.
Why Is Ford Introducing An Electric F-150 A Big Deal?
Ford and other established U.S. automakers are investing billions of dollars in developing electric vehicles to catch up to market leader Tesla. Tesla accounted for 70% of new electric cars registered in 2021.
The F-150 Lightning is an integral part of Ford's ambitions. It poses an early test of whether popular automakers such as General Motors can compete in that electric car trend.
Based on Schmidt's initial reaction, the Ford F-150 may have delivered, even as many challenges still await.
What It Feels Driving The F-150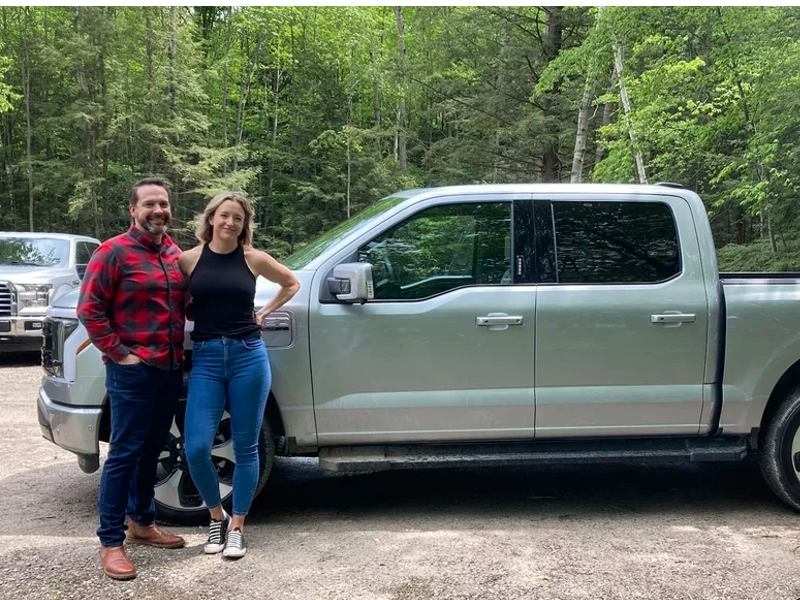 Credit: Nick Schmidt
When Schmidt first climbed into his new electric car, it instantly felt familiar. It had the same look and felt as his traditional gas-powered F-150.
"It was exactly what I dreamed of, a Ford pickup truck," Schmidt recounted.
Schmidt isn't new to pickup trucks. As he lives on a family farm in Standish, Michigan, his family owns several pickup trucks – Ford F-150s, 250s, and Chevys.
Ford vs. Tesla
Delivering a powerful F-150 that felt familiar to car enthusiasts and users was integral to Ford's strategy to compete with Tesla.
Sam Abuelsamid at Guidehouse Insights says car manufacturers are spending almost $200 billion to develop electric vehicles (EVs). And the upcoming focus is electrifying their famous cars.
"There's plently money at stake. So, if they're going to build millions of EVs now and attempt to convert the entire industry to electric, they have to make those that people actually want to buy."
For Ford, electrifying the F-150 is practical. The truck has been one of the best-selling vehicles in America for many years.
Others are also looking at their most popular models. In fact, GM will unveil an electric Silverado next year. The Ram truck is going electric, too. Aside from that, GM and Ford are working on electric versions of Equinox and Explorer, respectively.
Early reservations for the Lightning looked good. The company initially planned to produce about 40,000 Lightnings, but the truck was so famous that Ford stopped taking reservations after it escalated to 200,000 units.
Challenges Abound for Automakers Developing EVs
Schmidt experienced one big issue soon after getting his F-150 Lightning. One that is all too ordinary to other electric vehicle owners: charging.
Schmidt took his F-150 Lightning on a camping trip with his family, but he's unable to find a charger.
The U.S. still hasn't developed a widespread public charging infrastructure. This is a concern the Biden administration is trying to address by allocating $5 billion to build out a national network of high-speed chargers.
Car makers are facing a more severe problem. With gas prices continuing to increase, Americans are considering electric vehicles. But the problem is that automakers don't have this critical infrastructure. It might be because the auto industry continues to be hit by shortages of essential products such as microchips.
And even if you can afford an electric car, they're expensive. The average price for a new electric vehicle is about $60,000.
The F-150 Lightning starts at about $40,000, but that's for the base model. Prices quickly climb with standard pickup truck features in which Schmidt paid about a hundred grand for his car.
Schmidt has doubts about whether Americans will widely embrace electric vehicles yet.
Even though he likes the electric F-150, Schmidt thinks about his family on the farm and doesn't see them driving F-150 lightning yet.
For other stories and news, read more here at Owner's Mag!
How Coupler.io Puts All Your Data in One Place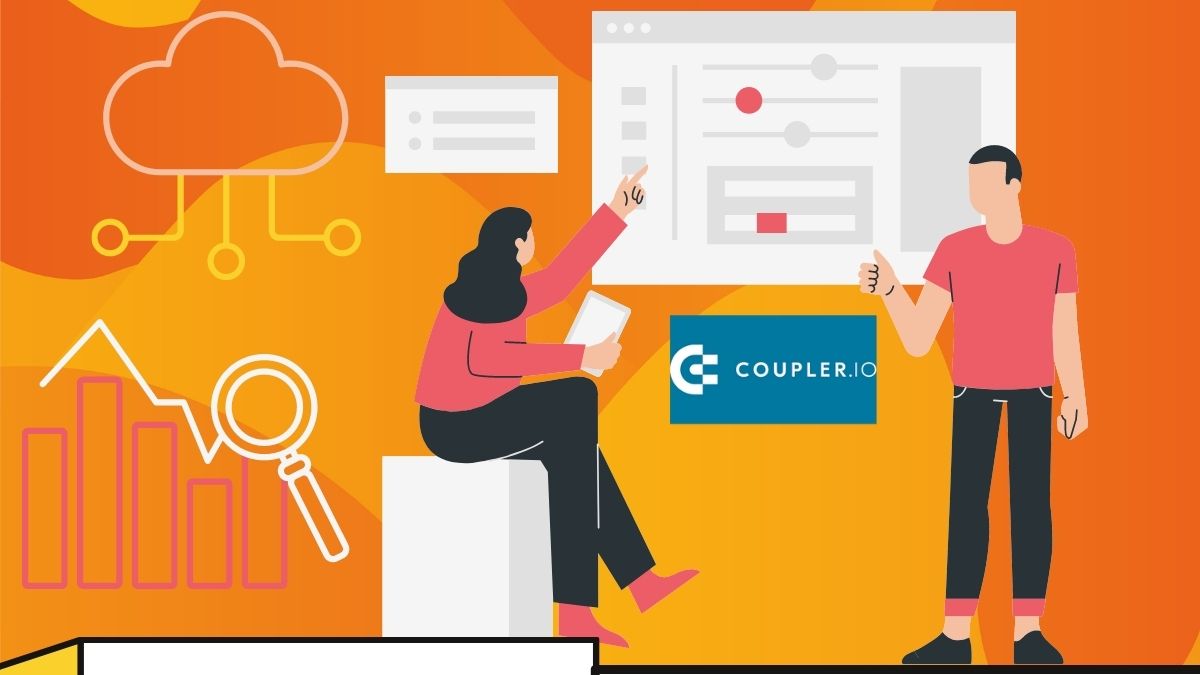 Want to sign up for Coupler? Help OM by registering through this link.
Data makes the world go 'round.
The more you grow your business, the more you'll find yourself swarmed by information. Different locations, departments, and services all send everything back to you, and you're expected to turn that data into results.
Luckily, businesses can count on automation tools to help keep things running smoothly. Coupler.io promises to help you compile and automate your data so you can focus on the future.
Can Coupler.io turbo-charge your business? Here's a rundown on what it can do and how to get started.
What does Coupler.io do?
In the simplest terms, Coupler.io takes all your data and puts it into one easy-to-manage place. That data can come from WordPress, Slack, Trello, Shopify, Hubspot, and dozens of other SaaS sources. Coupler.io lets you combine the data from those sources and visualize them with Google Sheets, Excel, and BI tools like BigQuery. 
It's basically a midpoint between data and intelligence. You supply the data and Coupler makes it digestible, letting your team analyze it and turn it into results.
How to get started with Coupler.io
Coupler.io is a fully web-based SaaS product, so all you need to use it is a browser and an email for signup.
Pricing
New users can check out Coupler's tools absolutely free. The free tier lasts forever and lets you make up to 100 transfers of up to 1000 rows of data each month. It's a great option for people with small-scale data needs; solopreneurs can get the whole Coupler.io experience without paying a dime.
The more data you need to transfer, the higher the price of your plan:
Professional: $24/mo. Allows up to 2,500 runs (transfers) of up to 10,000 rows each. Like the free tier, it automatically refreshes data every hour.
Squad: $49/mo. Up to 5,000 runs of 50,000 rows each. Automatic data refresh every 30 minutes.
Business: $99/mo. Up to 25,000 rows 100,000+ rows each. Data refresh every 15 minutes.
You can also save money by subscribing to an annual plan. Check out their pricing page for more details.
Coupler.io dashboard
Once you've completed the breezy 1-step signup process, you're greeted with a stylish dashboard. Along the left-hand side are seven menus:
Importers
Connections
Account Usage
Users
Billing
Settings
Help Center
They recommend a five-step process for getting started. This includes adding your first importer, importing your first data, enabling automatic refresh, inviting teammates to join, and adding additional importers.
Let's take a look at the Coupler.io process.
Coupler.io features
Importers
Importers take data from your source and output it into spreadsheets and visualizations. You can import data from a wide range of sources, including Slack, Google Drive, Hubspot, Mailchimp, and much more. You can also connect to additional sources using JSON API.
For destinations, your options are more limited. You can compile your data in Google Sheets, Excel, or BigQuery.
The process of setting up an importer is surprisingly simple. Just sign into your source/destination accounts, select which data you want to import/export from, and you're golden.
In the same menu, you can set up a regular schedule for data refresh. You can select preferred days and times and how often you want to refresh. Refresh options include monthly, daily, and hourly for free users, with additional 30-minute and 15-minute options for paid subscribers.
Results
To test the software, I exported data from a Trello board into a Google Sheets spreadsheet. I was genuinely surprised by the speed of the transfer, but the trouble with an automatic transfer is that you don't have much control over what data goes out.
Broadly speaking, it's probably better that it's thorough, but the data compilation can be a bit jarring at first glance.
Still, if I was looking to synthesize the data from my Trello board, this tool boils everything down and leaves you room to fine-tune it.
Just note, when you're setting it up with Sheets or Excel, you'll have to create the destination document before you set up the importer.
Other features
Returning to the handy-dandy dashboard, you can keep track of your account usage (remember those run/row limits?), your connected accounts, and your team.
In the "Users" tab, let members of your team access your Coupler account by inputting their email addresses.
Is Coupler.io worth it?
Coupler.io serves a very specific purpose. It compiles data into spreadsheets. If that's a service your business needs, they've got it, with extra automation tools to sweeten the deal.
It's a relatively new product, and there are things I think it could improve on. I wish it were easier to customize exactly what data gets imported. I also think additional analysis and visualization tools could make it that much more impressive.
Still, I was genuinely impressed with the speed and automation of Coupler.io. It's a useful service done well, and you can try it out free of charge. What's not to like?
Final rating: 7.7/10 📈
Ready to get started with Coupler.io? Sign up here.