SkyCool Systems: Cutting Your Air Conditioning Bill Using Tech and Nature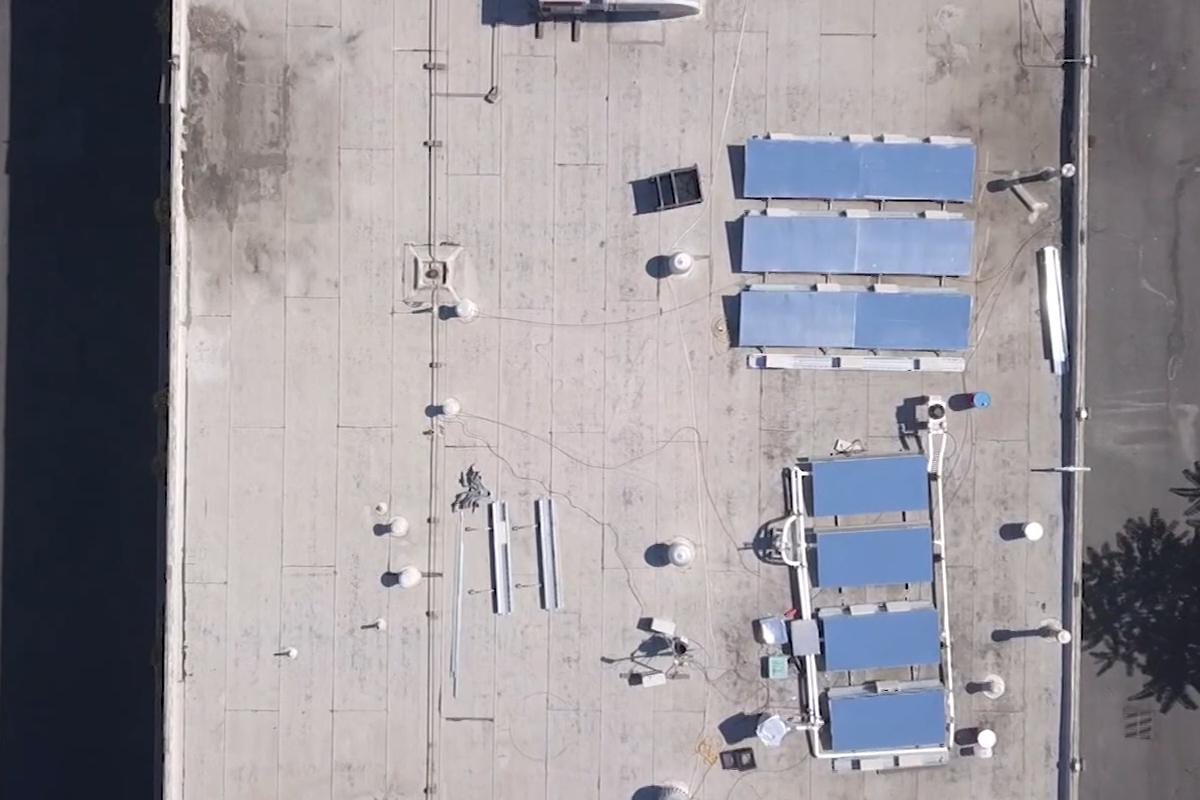 According to the Department of Energy, US homeowners spend over $29 billion each year on air conditioning. It's a vicious cycle of worsening heatwaves and increased air conditioner use which aggravates the problem. These machines add to the current issue of climate change by emitting greenhouse gases. Enter SkyCool Systems, a company that champions sustainability by providing energy-efficient cooling solutions to consumers. They promise buildings an alternative to cooling down by harnessing the amazing powers of nature, more specifically, the sky.
SkyCool Systems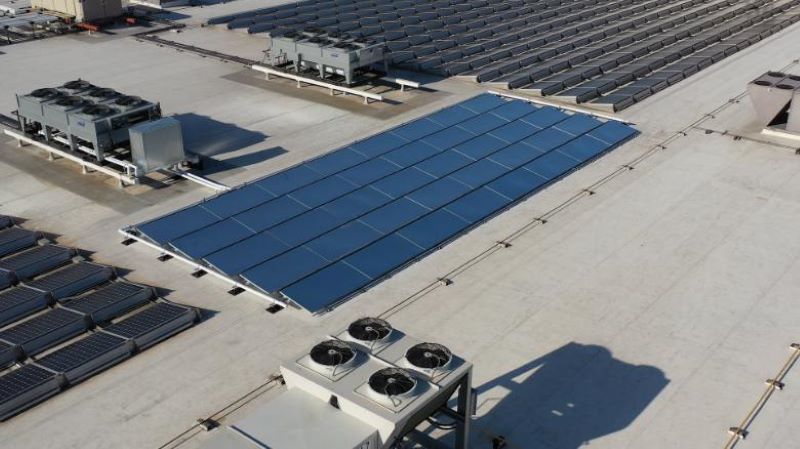 Their tagline, "Harnessing the cooling potential of the sky," seems more than fitting. They plan to cut our air conditioning bill by replicating how our planet cools itself. The clean energy company's CEO and founder, Eli Goldstein, says that they will be using radiative cooling.
Radiative cooling is the process that our planet uses to cool itself naturally. It does this by emitting heat out in an infrared light or radiation form. SkyCool Systems will simulate this process and radiate the heat day and night, even under direct sunlight.
How They Do It
In the company's five-year existence, they have been using nanotechnology in their production of rooftop panels. Said panels are equipped with optical films that send out infrared light to cool themselves. At first glance, these panels look much like solar panels, but they act the opposite in reality.
These rooftop panels reflect 97% of the sunlight that hits them. So, instead of absorbing the heat as solar panels do, they bounce them back. This, in turn, cools the surface beneath them.
SkyCool Systems use a process of embedding a network of pipes underneath these panels. The tubes are filled with water which is cooled down by the boards. This is then allowed to flow into a refrigeration or an air conditioning system. The company has designed it to relieve the cooling mechanism from pressure.
The process cools the panels naturally, so the need for external power is no longer necessary. This is precisely what makes it use less electricity. Thus, cutting our air conditioning bills significantly.
A Testimonial to its Efficiency
Jesus Valenzuela, store manager of a Grocery Outlet store in Stockton, California, is one of the many who swear by SkyCool Systems' solution. He says that they didn't see their electric bill go up but went down. He is more than happy to tell CNN that their store saves roughly $3,000 per month because of SkyCool Systems.
Backed By Science
UCLA professor and SkyCool Systems co-founder Aaswath Raman is a pioneer in the field of radiative cooling. He, along with other scientists, has been studying the benefits of this process for years. Proposals for more solutions and models to harness radiative cooling have been laid out in recent months.
However, SkyCool Systems' model isn't one without a hitch. As anyone in the solar industry will tell you, challenges are inevitable. This model does not work well without ample sunlight. Goldstein admits that the technology works best in hot and dry climates.
Additionally, a clear sky with sparse clouds is the ideal setup for the company's technology. A situation that has no impediments to the radiative cooling window. The CEO likens this to carbon dioxide blocking light and trapping heat when water vapor blocks infrared light.
A Roadblock
A study conducted by China's Fudan University states that the manufacture of the technology comes at a high price. Goldstein has confirmed this and says that SkyCool Systems' will be more expensive than the price of solar panels.
Plans to scale up production in Asia and Africa will hopefully bring the costs down, according to the CEO. In the meantime, SkyCool Systems is focusing on developing commercial applications of the technology.
For other tech-related articles, read more here in Owner's Mag!
Nature's #MeToo: How Female Animals Fight Back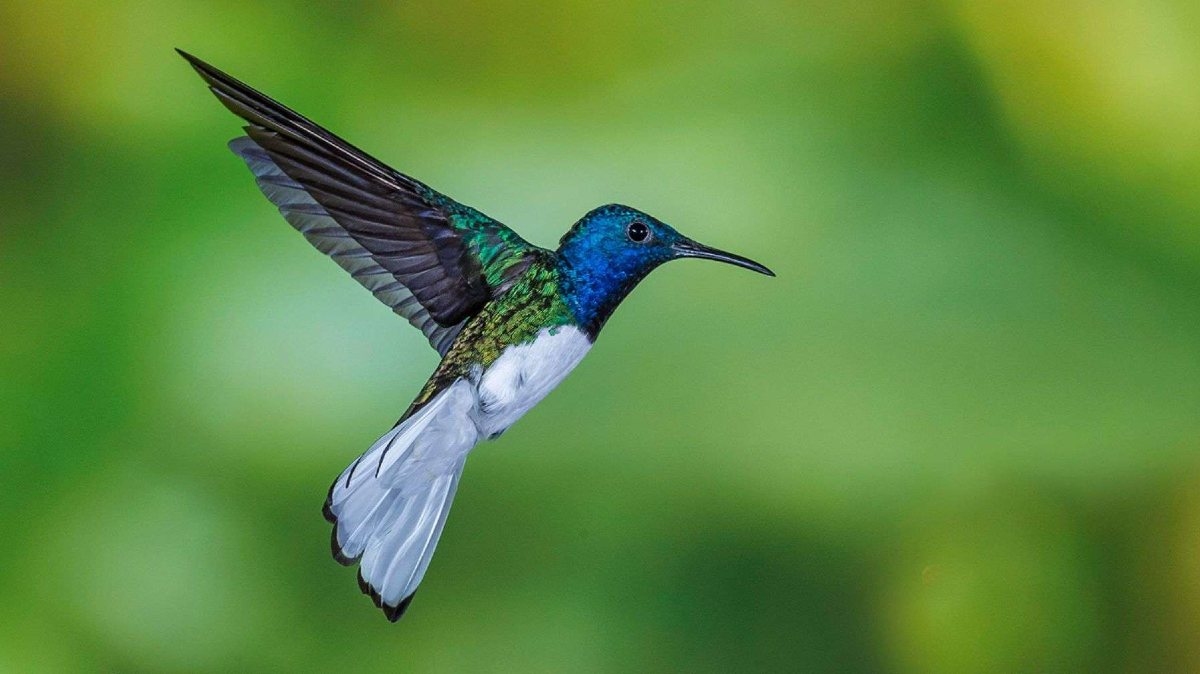 The #MeToo social movement has gained international attention over raising awareness against sexual abuse and publicizing sex crimes and harassment. As it turns out, females fighting back when facing injustice isn't exclusive to humans. In fact, recent studies show that certain animals also have their own ways of retaliating when ill-treated.
Yes, nature has its very own #MeToo movement, and the hummingbirds and octopuses show us how it's done in the wild.
#MeToo: Female Hummingbirds Take What's Theirs
First, let's talk about hummingbirds, particularly the white-necked jacobin hummingbirds (Florisuga mellivora). The male birds of this species have blue-colored heads and throats, while female ones have more muted hues – olive-green heads and backs, with spotted throats. On the other hand, some females also have blue coloring, and they often use it in their #MeToo movement.
According to a study published in Current Biology, researchers found that female birds display their blue coloring. Though birds often show their colorful features during mating season to attract those of the opposite sex, the study found that procreation isn't their motivation. In fact, males don't seem to prefer blue-colored female birds.
University of Washington evolutionary biologist Jay Falk who led the study, said mating choices don't exclusively determine animals' looks. Falk's team released over 400 birds in Panama and used genetics to know their sex to conduct the study.
To make the research even more interesting, the researchers placed green or dull-colored dummies on feeders. According to the results of the study, males attempted to mate with the dummies, mistaking them for live female birds.
Falk described male jacobins as the" show-off jocks of the hummingbird world," and for a good reason. Aside from attempting to court the dummies, some male birds also attacked the dummies. And when this happened, other species of hummingbirds also followed suit. According to Falk, this only goes to show why female birds wanted to show off their blue color – they want to have as much power as the males.
Female Octopuses Don't Stand Back
For other animals, it takes a lot more than showing colors to gain a bit of leverage in the struggle for power between genders. Such is the case for female octopuses off the Australian coast. Their #MeToo move? They throw a fit – literally.
University of Sydney scientist Peter Godfrey-Smith and his team filmed Sydney octopuses at a site in Jervis Bay. Some people call the place Octopolis because it's one of the few locations in the sandy sea bottom where the octopuses can create dens, thus their big population in the area.
According to the study, the females throw shells and silt to target males that harass them. How do they do it? Godfrey-Smith says the females hold algae, silt, or other objects under their bodies with their tentacles. They then angle their siphons and shoot water afterward. As a result, they propel the projectiles in a move akin to throwing.
Godfrey-Smith says octopuses often use this move to excavate dens or to dispose of the remains of meals. In that sense, it was easy to assume that the move was a harmless deed without malice. However, they started to suspect that something was up when they saw that the females hit males.
When they gave it a closer look, they indeed found the difference between throws that clear the den and throws that target others.
In fact, they even caught a female octopus throwing silt ten times at a male that was attempting to mate with her. The female was successful in hitting its target five times. The male tried to duck and avoid the projectile but to no avail.
Hackers Threaten The Alexander Lukashenko Regime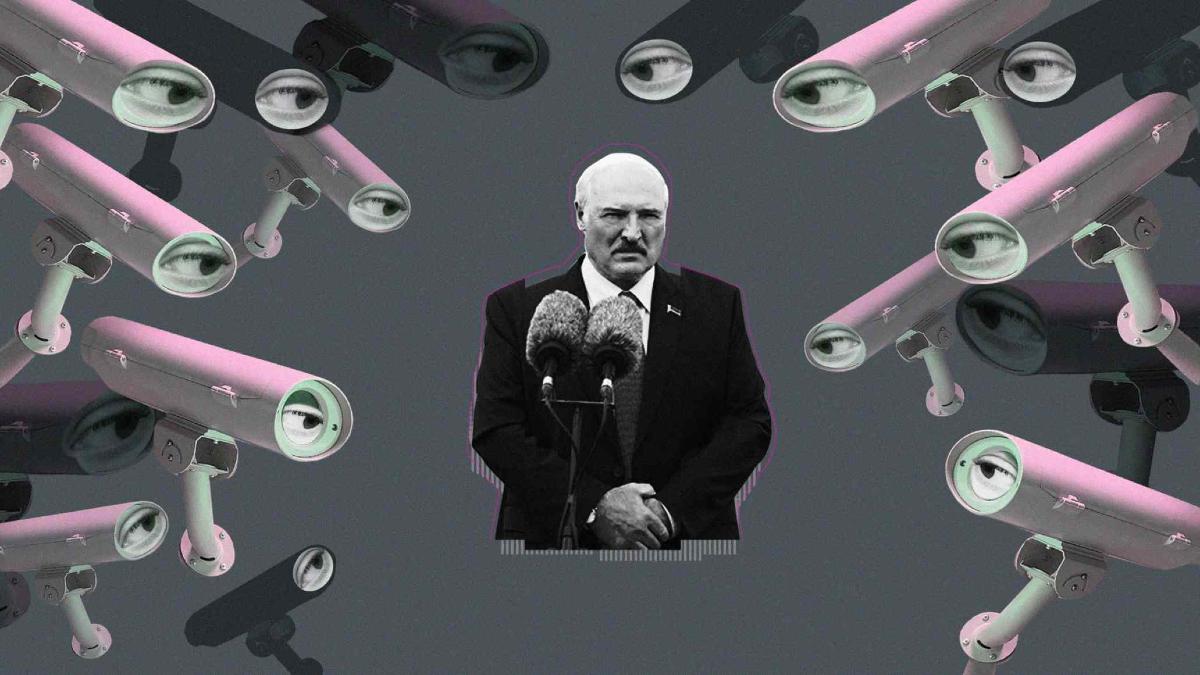 A group of hackers threatens Alexander Lukashenko's empire. The hackers say they have data of all corrupt and misdoings of the dictator.
Belarus is a country bordered by Russia and Ukraine. It is the 13th largest country in Eastern Europe, with a population of 9.3 million. Its dictator, who has been appointed into office since 1994, is the first president of Belarus. For close to three decades, Alexander Lukashenko reigned supreme with the most restrictive police authorities. The tyrant used his power to remain in office to date.
However, Alexander Lukashenko's opposition is trying to overthrow this almost 30-year regime by collaborating with a group of hackers. They aim to expose the wrongdoings of Alexander Lukashenko and his political intentions.
The group of hackers called Belarus Cyber Partisans consists of activists in Belarus with over 77,000 subscribers on Telegram. Belarus Cyber Partisans has penetrated Belarus's authoritarian government.
Leaked information about Alexander Lukashenko
It all started when Belarus Cyber Partisans leaked information they gathered from the most confidential government and police networks. These activists protested against the dictator in September 2020. It's by using government websites to unleash a series of fraudulent systems — including the country's most recent election. 
Although Lukashenko won by a mile, the people of Belarus believed that the win was a total fraud. Experts believe that this might be the most comprehensive hacks of a nation in history.
Belarus Cyber Partisans claims they have successfully infiltrated a majority of the Belarus administration by breaching the most sensitive police and government networks. The group has released evidence of Belarus police crimes, the country's cover-up on the real COVID-19 mortality rate, and the violent crackdowns on the people's peaceful protests.
Since the group has hacked almost all of the administration's systems, they assured more information is coming. They say that the series of leaked information is just a fraction of the other ruthless crimes that Alexander Lukashenko committed.
An anonymous Belarus Cyber Partisans representative said in an MIT Technology Review interview that, "What we want is to stop the violence and repression from the terroristic regime in Belarus and to bring the country back to democratic principles and rule of law."
The country's thriving IT scene led to the formation of the Belarus Cyber Partisans. The group comprises 15 IT professionals who started causing turmoil in September 2020 when the group began defacing the country's government websites.
Help from officers and former politicians
In December 2020, Belarus Cyber Partisans sought the help of a Belarusian law enforcement group called BYPOL. This is an organization of intelligent officers and former politicians working from outside and inside the country to dethrone Alexander Lukashenko and end his unjust and cruel methods. Last year alone, the dictator arrested over 27,000 people from peaceful protests.
A former Belarusian diplomat attested to the regime's criminal activities and supported both groups' plans in exposing Alexander Lukashenko's misdeeds. He says the groups will open the people's eyes by making the crimes more "transparent."
The series of leaked information also included drone footage of violent crackdowns of the people's protest, audio recordings, and video feeds from surveillance cameras and isolation cells.
Overall, the Belarus Cyber Partisans' goal is to weaken the regime's infrastructure by implementing cyberattacks that cripple the government's security forces. Moreover, the group also ensures that protesters get the protection they need.
Kim Kardashian Breaks The Internet. Again.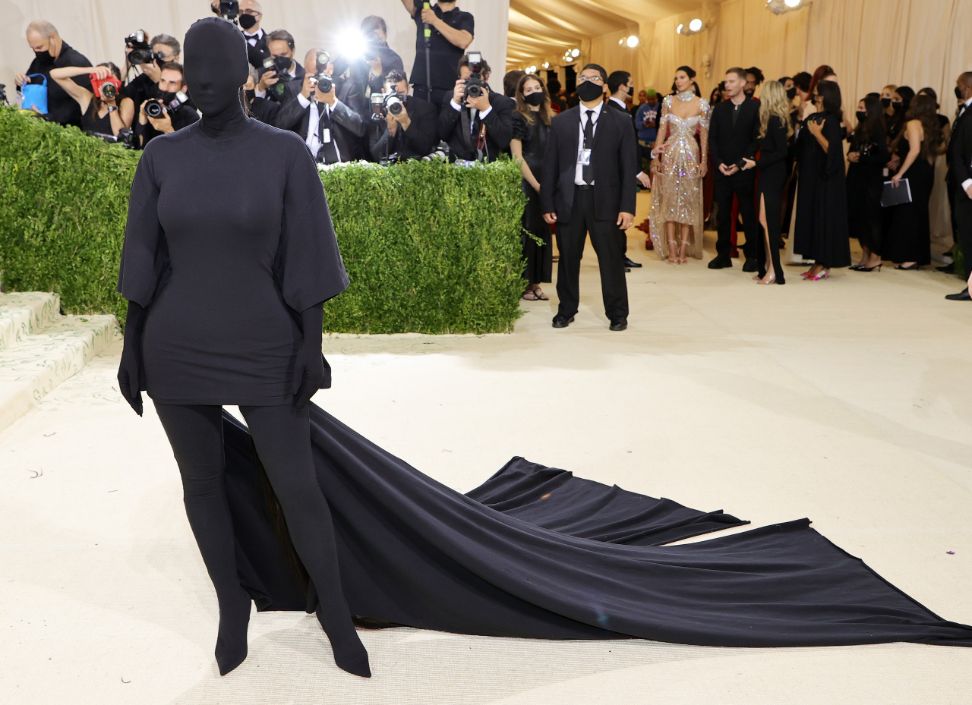 Hey everyone. Kim Kardashian did another thing. And it's not what you expect.
This year's 2021 Met Gala theme was "American Independence." This theme was so open that the outfits, dresses, and costumes were absolutely all over the place. From Frank Ocean's puppet to Grimes' Sci-Fi Warrier outfit, to AOC's "Tax The Rich" gown this year's Met Gala was one to see.
And who stood out amongst the crowd? Why, Kim Kardashian, of course.
When people expect something from you, the best way to maintain attention is to take that expectation and flip it on its head. Because Kim knows how to "break the internet," Twitter went HAM on memes. 
Here's a compilation of all the best memes made from Kim Kardashian and her attention-seeking outfit. 
If I woke up seeing that I'd have a very wet bed.
Definitely knock before entering.
Some people may be very disappointed when they unlock this character.
Me. So, so me.
Quick! Throw a Pokeball at it!
Best anti-social social outfit ever.
"dementor" is a little on the nose, no?
You know who had a way more impressive Met Gala appearance than Kim Kardashian? Lil Nas X.
Look at how shiny she is. You go on Lil Nas X, with your gay C-3PO look.