Our Top 10 Sexiest Headphones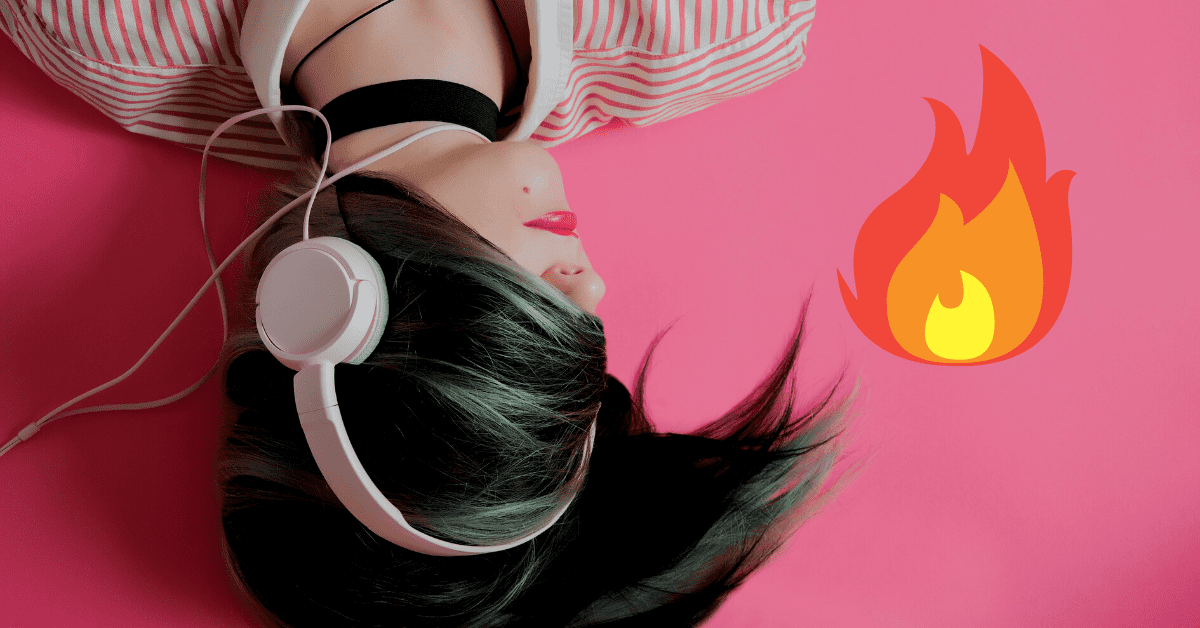 It's no secret that people love their wireless earbuds. You've seen folks walking around with these ever since Apple (without any sort of hidden agenda whatsoever) released their new, wireless Airpods. The innovative product marked what looked like the end of relevancy for bulky, over-the-ear headphones.
But still, the market for these supposed relics persists. Here's the thing: headphones can either make you look completely idiotic or cool as f*ck. It all depends on brand quality, style, and overall confidence. We can help you with two of those things. 
Here are 10 of the sexiest headphones to help you kick the overpriced earbuds to the curb. 
10. Soundcore by Anker Life Q30 Hybrid Active Noise Cancelling Headphones
Style: First up, we have these big, shiny Anker Life headphones. They come in various colors, from neutral to vibrant. While they may not be the sexiest headphones on this list, they'll definitely be the hottest pair you've owned so far. definitely
Functionality: As the title suggests, these are noise-canceling headphones. They also provide high-resolution music with 40-hour battery life.
9. Bowers & Wilkins PX Active Noise Cancelling Wireless Headphones
Style: I've always had a thing for gold-colored headphones. Something about the color just exudes luxury to me, no matter what the actual cost is. But if you want something more neutral, there's an all-black version available.
Functionality: This device has a frequency response of 20-20KHZ. Furthermore, Its noise cancellation system is adaptive. No matter where you are, the headphones will adjust to your surroundings.
8. Stereo Bluetooth Iridescent Bling Headphones

 Style: Take a look at these pretty things. If you wish to add some bling to your style, you should try these out. It'll brighten your outfits and make you stand out from the crowd.
Functionality: These are wireless stereo headphones complete with a built-in mic. They're also foldable, making for convenient storage options.
7. Bose Noise Cancelling 700 Over-Ear Headphones
Style: These headphones speak for themselves. The unique shape gives off a futuristic feeling, while the neutral color choices make them easy for everyday wear.
Functionality: Not only does this have a noise-canceling function, but it has 11 levels that you can adjust.
6. SE7 DUAL FEEDBACK ACTIVE NOISE CANCELLING BLUETOOTH HEADPHONES
Style: As great as neutral colors are, sometimes you want a bit of vibrancy in your life. These headphones are painted in rich, metallic colors, including gold, magenta, bright red, and the depicted emerald green.
Functionality: These headphones are notable for having exceptionally comfortable cushioning.
They have a 30-hour battery life and amazing sound quality.
5. Apple Airpods Max
Style: There could be many reasons why you wouldn't want the Apple Airpods. Perhaps you don't wanna deal with the anxiety of one falling out of your ear. Maybe you're just used to the cushiony feeling of headphones. If you're still an Apple fan, however, you can still enjoy the gorgeous Apple Airpods max. A very sleek and sexy design that goes with practically any outfit. Better yet, it comes in multiple colors.
Functionality: Being designed with apple AirPods in mind, it has all the benefits. This includes high fidelity audio, active noise cancellation, and a long b battery life.
4 HECATE by Edifier G2 II Pink Gaming Headset – USB Wired Cat Ear Kitty Headphones
Style: Now, here's where my personal bias comes in. I freaking love cats. And what's a better way to express love for your pet than getting these kawaii headphones? There's a reason why cat ear headphones are a staple in the gaming community, and that's because they make everybody 10 times cuter. It's a proven fact. I'm sure there are studies on this.
Functionality: What makes these cat ear headphones stand out is their versatility.. Ifyou're not feeling the cat ears one day, you can just pop them off while still looking cute as f*ck. Do keep in mind that these are wired headphones, which may or may not be a downside.
3. Razer Kraken Kitty
Style: Looking for a more noticeable Kitty headset? Here's the Razer Kraken Kitty. It comes in multiple colors with built-in lighting. It gives off a more futuristic vibe while still maintaining the kawaii appeal. It's fantastic for gamers, cosplayers, and people who simply want to amp up their style. 
Functionality: The Razor Kraken Kitty offers just as much in quality as it does in style. Unlike the previous option, this one's wireless. It's also made of heat-transferrable fabric, vegan leather, and memory foam. It comes with active noise canceling microphone and a 50mm driver.
2. POSITIVE VIBRATION XL ANC WIRELESS HEADPHONES
Style:  Just… look at these things. The sleek design and metallic colors will complete any outfit you can think of. The stainless steel gives it a glossy effect, which only adds to its luxurious look.  It's gotta be one of the sexiest headphones out there.
Functionality: These headphones are made with high-quality, sustainable materials. They come with active noise cancellation and memory foam ear cushions. The product is made with comfort and relaxation in mind.
1. A Solar-Powered Pair: Urbanista Los Angeles Over-Ear Solar Headphones
Style: This design is very sleek and made of fine materials. Most of the color options can go with any outfit. So you'll be looking sexy no matter the time or place. 
Functionality: What makes these the sexiest headphones of the bunch is that they're solar-powered. The thing that's always deterred me and others from wireless headphones is that it gives one more thing to charge. And if you're anything like me, you'd forget to do this all the time. 
With these bad boys, you'll never have to experience putting on your headphones only to realize they're low on battery. They'll always be charging, which means endless music and style for you.
Top 10 Handheld Gaming Devices Under $300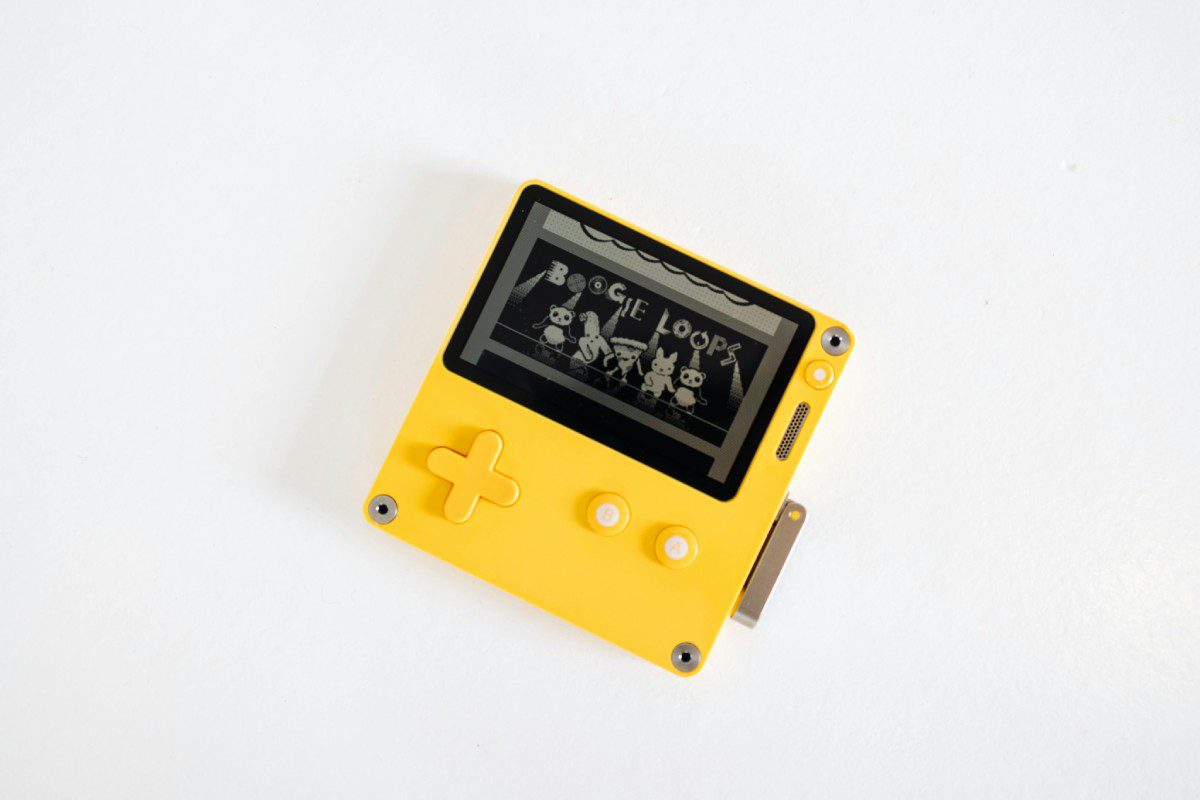 Handheld gaming devices are all the rage for online gamers. Some want to recapture the magic of the old days, where you could play a game anytime anywhere. However, some want to experience the portability of playing PC or desktop games without losing significant game progress. Whatever your reason for buying a handheld gaming device, we've narrowed down your options in buying the best handheld gaming devices under $300!
1. Retroid Pocket Flip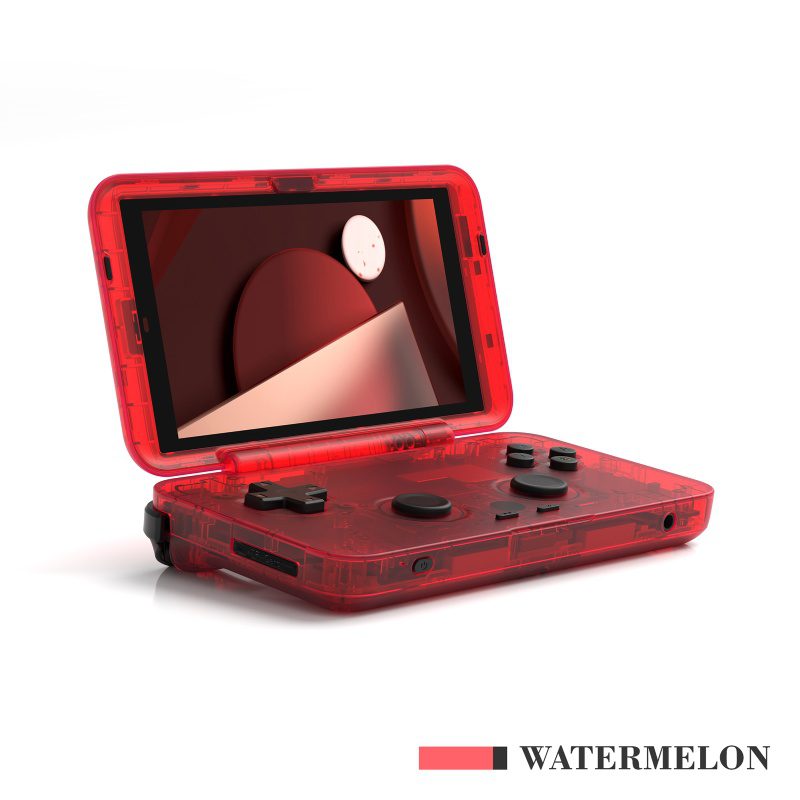 If you're looking for a handheld gaming device that's light on your pocket, literally and figuratively, why not go for Retroid? The Android-powered gaming device lets you play your favorite games anytime or launch an emulator, too! But you can dock the Retroid to your TV or PC to play your game on a bigger screen! The Retroid company offers three devices:
2S Handheld
Pocket 3+
Flip
However, the best option for any gamer is the Flip. Its active cooling system lets you play games for a long time. It has 128GB of storage, allowing you to store all your favorite games on one device. Plus, it has a touchscreen and customizable buttons!
Pricing: $164.00
2. Retroid Pocket 3+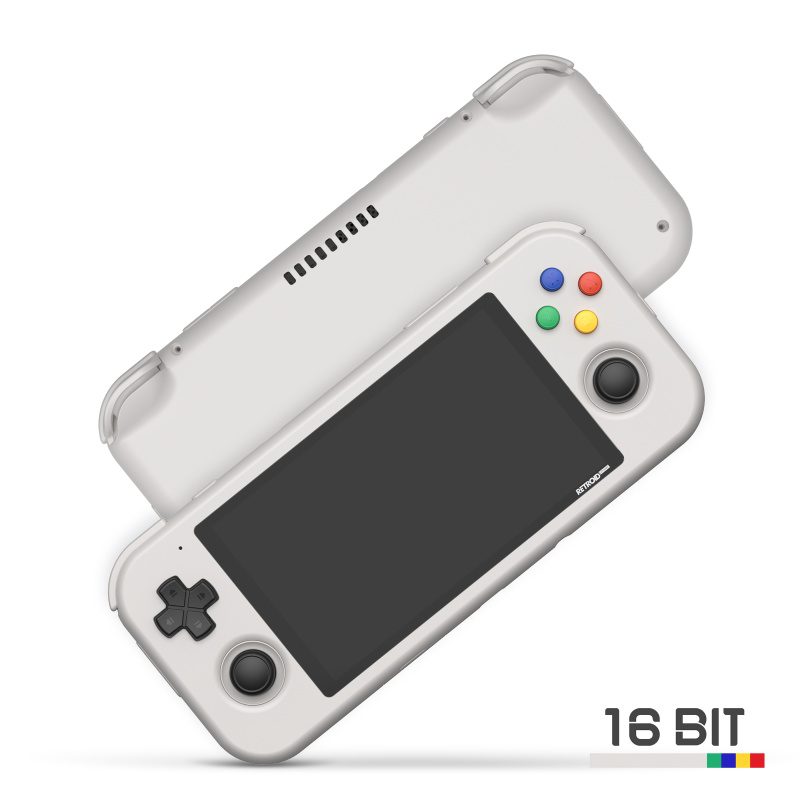 The Retroid Pocket 3+ is another handheld gaming device under $300 to consider. Like the flip, it also has a touchscreen and a game launcher with emulator. Unlike the Pocket Flip, this one has passive heat dissipation, which doesn't fully cool your device. However, it's still worth a try since it's slightly more affordable than the Flip. Plus, with the Retroid Pocket 3+, you have color variants to choose from!
Pricing: $149
3. Playdate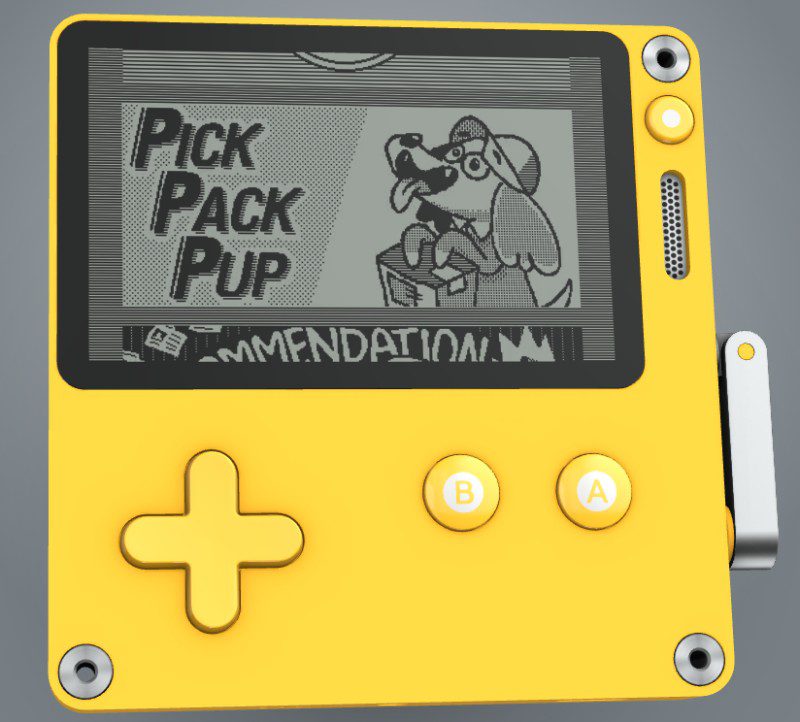 If you want an old-school gaming experience, check out Playdate! It's reminiscent of the old Nintendo Gameboy devices. You can only play 8-bit games, but it's still enjoyable! So far, you can play up to 24 games, which you can purchase on the official store. One advantage of this handheld device is storing it in your pocket! Plus, it has a pull-out analog controller from the side to help characters move and do other actions on selected games!
Pricing: $199
4. Anbernic RG552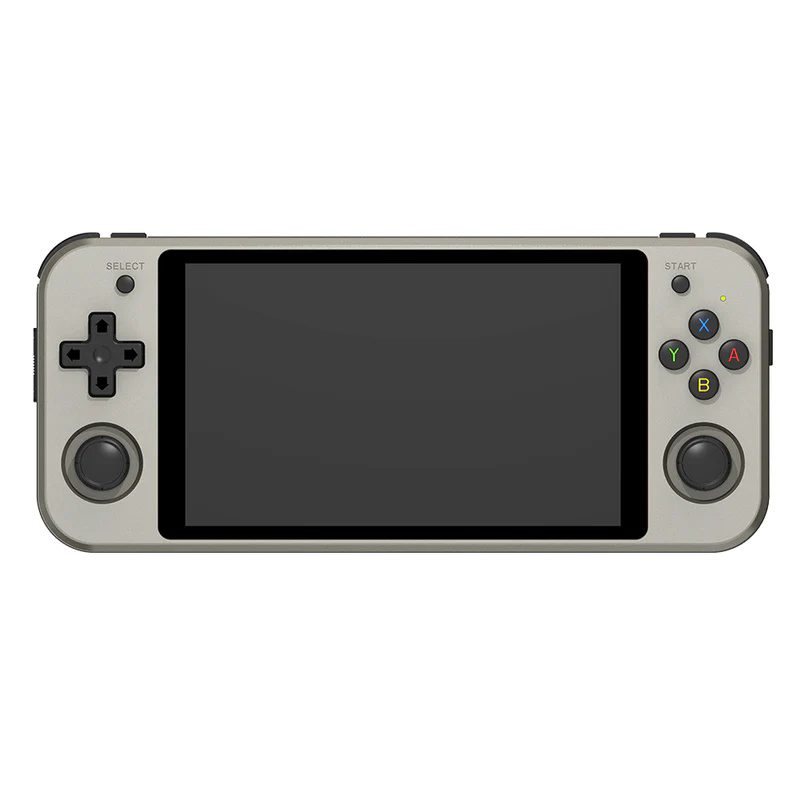 Here's another option to consider if you want old-school-style gaming devices. Anbernic has various models and gaming models to choose from! Most devices are compatible with emulators, allowing you to play games from the past.
But if you want their state-of-the-art device under $300, you can buy the Anbernic RG552. This device has Linux and Android systems, allowing you to play simulators, Android games, and other simulators! Plus, you can expand the storage to play more games.
Pricing: $226.99
5. Analogue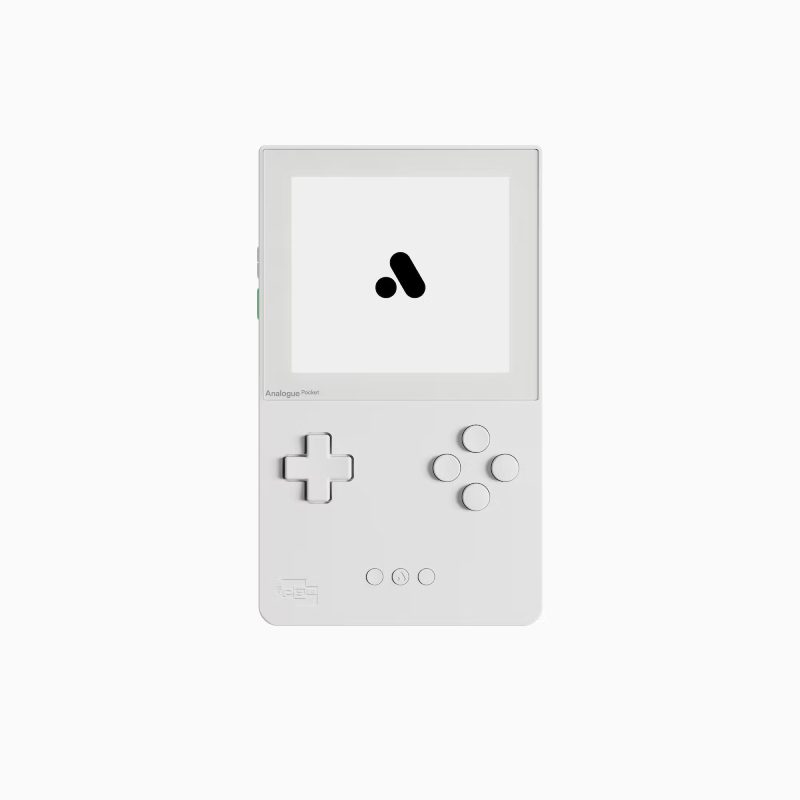 Here's another device paying homage to the old Game Boy models. Their Analogue Pocket model is compatible with your beloved Game Boy games! You can stick a cartridge and play like the old days. Unlike other devices on this list, they don't have emulators.
Despite the 8-bit gaming style, it boasts a high-res screen (1600×1440). Plus, the Pocket is protected by Gorilla Glass, too! However, Analogue isn't just a gaming system. You can also create music and connect it to your other devices! Additionally, they have a multi-player option, letting you play with your friends!
Pricing: $249.99
6. Powkiddy Max2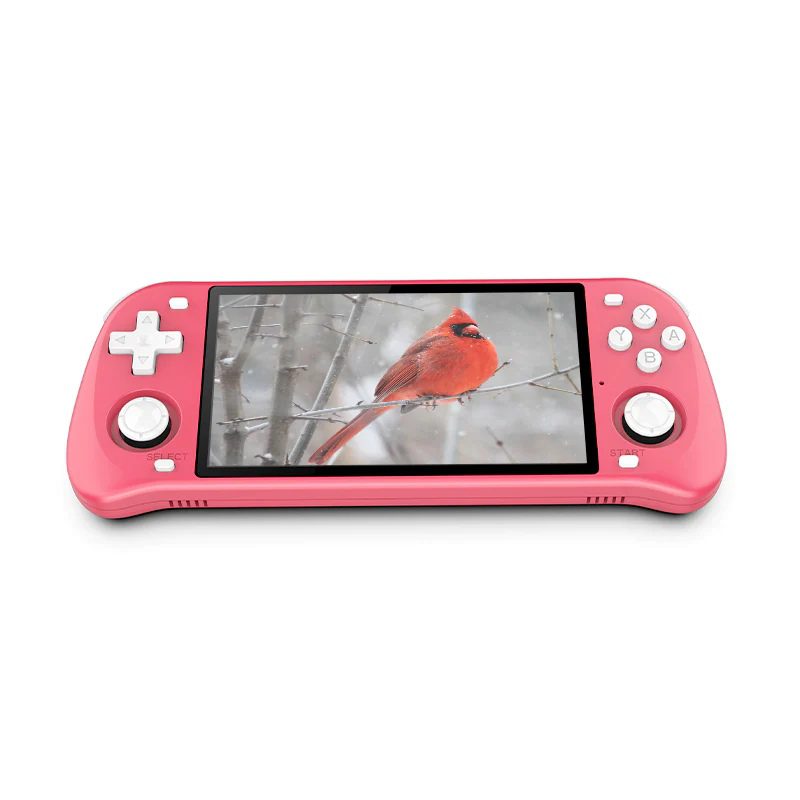 If you also want to select from various models, Powkiddy also offers them to avid gamers like you! Powkiddy has designs that will remind older gamers of their child. Meanwhile, their devices could also be great to let kids know about handheld gaming devices.
Most of their handheld gaming designs have smaller screens but can accommodate simulators. Additionally, some of their handheld devices have a fast-charging option, allowing you to play games for four hours, even on an hour's charge. But you have to go with one of their bestsellers, the Max 2.
It has an ergonomic grip, providing comfort when you play for long. It's compatible with various simulators. Plus, it's expandable to 128 GB.
Pricing: starts at $154.99
7. Ayn Odin Lite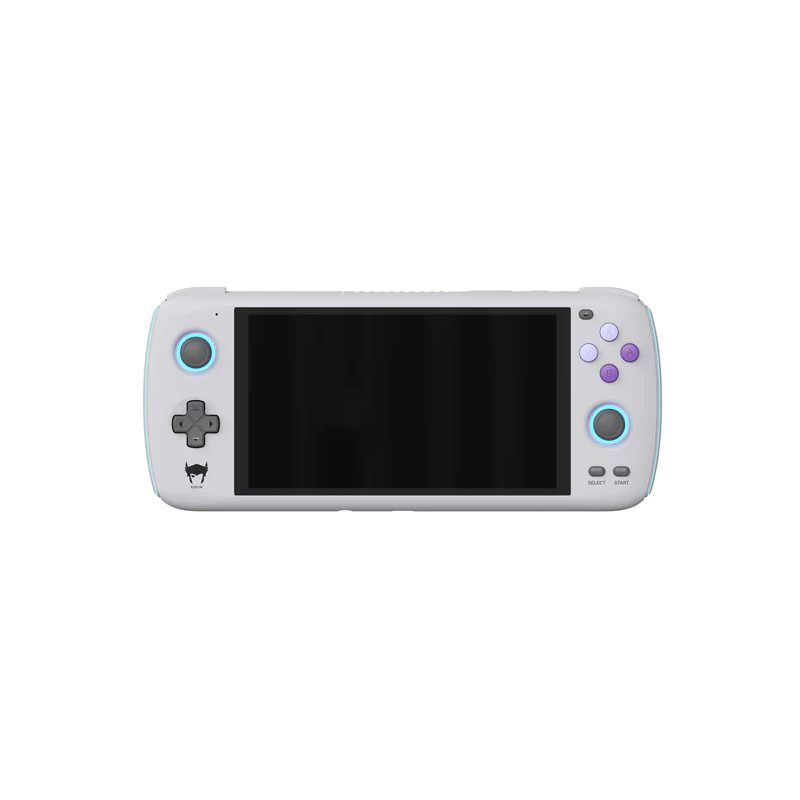 The Odin Lite is the affordable option of their flagship, Odin. However, it's still a powerful handheld gaming device. You can customize the game launcher and set the screen mapping. Additionally, you can have fun playing your favorite online games from the Xbox and PS5 with integrated gaming apps to bring them anywhere. Finally, you have two options when buying the Odin Lite: the 4+64GB model or the 6+128GB version.
Pricing: starts at $237
8. Nintendo Switch Lite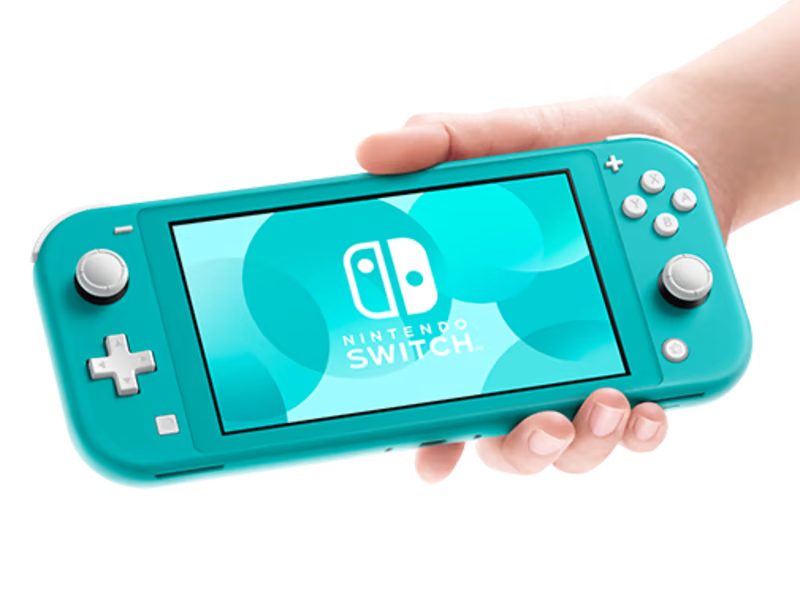 Nintendo Switch Lite is a must-have for gamers who grew up playing the Nintendo consoles. Even if you didn't play the original Nintendo games as a child, it's also one of the best handheld gaming devices under $300, especially if you want to play various games with friends. You can browse their library with thousands of games compatible with the Switch Lite. Moreover, you can get the latest updates and store screenshots to share with friends.
Pricing: $199
9. Portal Retro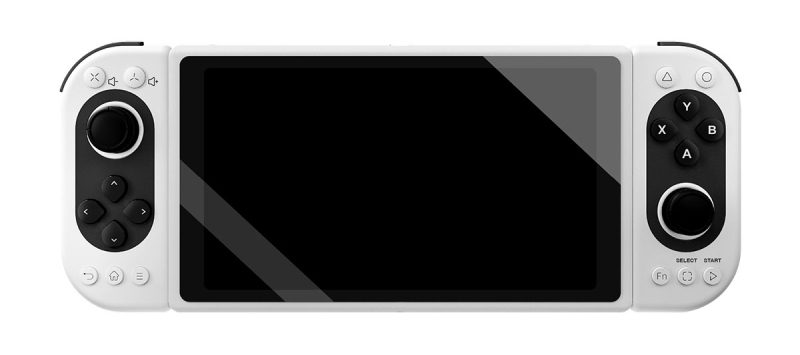 Pimax also has a handheld gaming device under $300. They specialize in VR gaming, but if you don't need it, the Portal Retro is the best device. It's decent with an LCD 2K screen and is lightweight, weighing around 306 grams. Plus, it has a storage capacity of 128 GB with 8GB memory.
Pricing: $299
10. Evercade EXP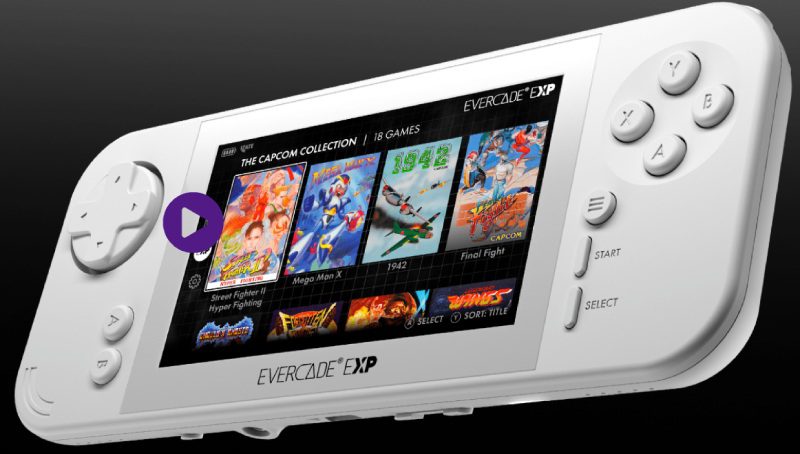 The Evercade EXP is another handheld gaming device to consider, especially if you're a fan of cartridge-based gaming systems. This is the best gaming console for Capcom fans since it has 18 built-in games from the video game company. However, it's not only 8-bit games you can play. In fact, you can also play 3D games with this device! Plus, you can turn it vertically for games meant for vertical gaming. Finally, you can play for up to 5 hours and have 4GB built-in RAM.
Pricing: $149
Final Thoughts
Nintendo's handheld gaming consoles aren't the only ones dominating the market. Your gaming experience can still be exciting when choosing any of these handheld gaming devices under $300. They provide value for money. Plus, some devices make you look back with nostalgia. Nevertheless, you have various options to choose from, considering some have 8-bit capabilities while others have RGB and 3D options!
Top 10 Handheld Gaming Devices in 2023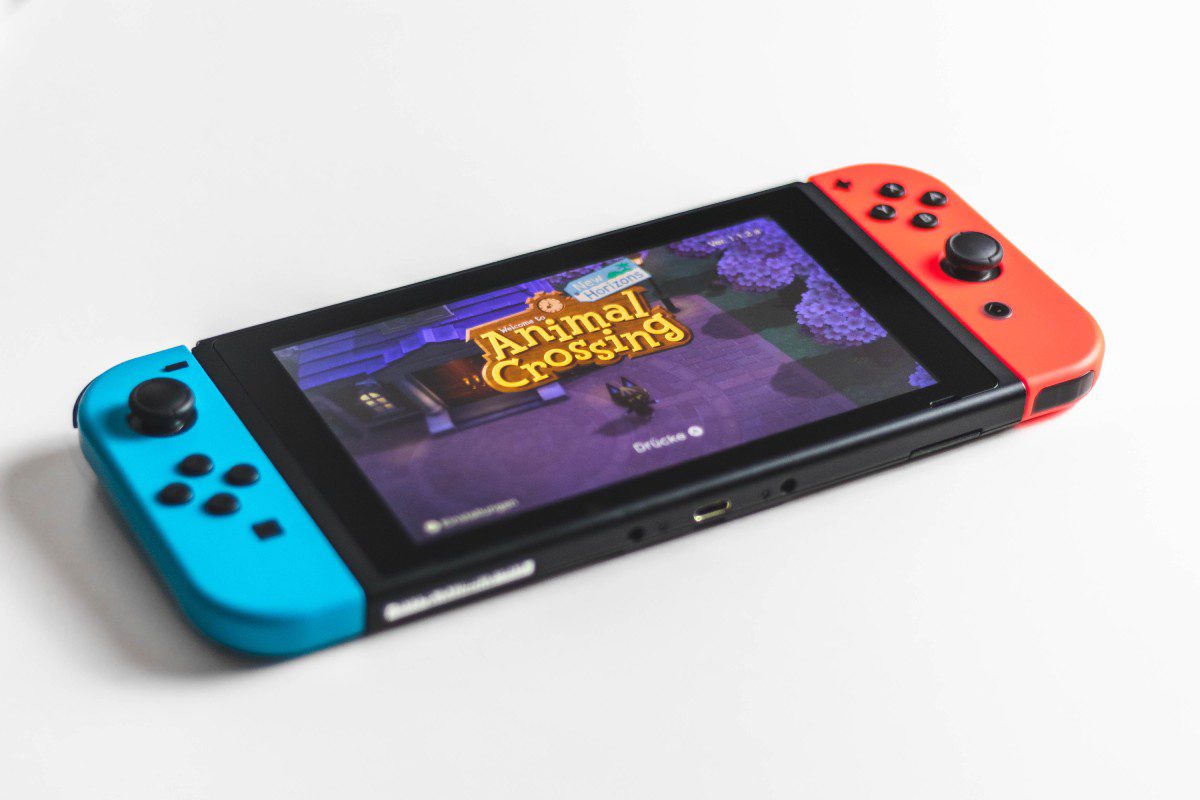 Don't lose your gaming progress when you're out and about or nowhere near your PC. Use a handheld gaming device to play anytime and anywhere. Check out selections for the best handheld gaming devices in 2023!
1. Nintendo Switch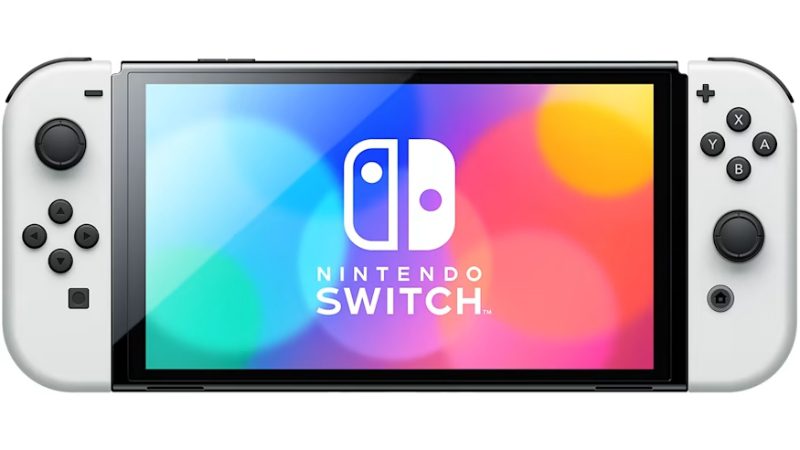 Nothing beats the good ol' reliable Nintendo Switch. It's one of the best handheld gaming devices in 2023 and beyond! You can choose from three models and gaming modes when playing.
The original Nintendo Switch and the OLED models have the following features:
Play modes – TV, Tabletop, and Handheld
Joy-con controllers available
Handheld device size
Battery life is 4.5 to 9 hours
However, the OLED model has a leg up over the original model since it has a LAN port and a bigger storage space (64GB).
Meanwhile, the Nintendo Switch Lite is available handheld only with a 7-hour battery life.
If you're buying the Nintendo Switch Lite, it doesn't come with the Joy-con controllers. However, if you decide to buy the original or OLED models, you can customize your Joy-con controllers and bring them along with you.
As for buying games, you can buy a physical copy or buy online in the Nintendo store. However, not all games are compatible with the Nintendo Switch Lite.
2. Steam Deck

The online game distribution service has also released its handheld gaming device, so you don't have to stay on your PC all day.
The Steam Deck has three storage options with two screen types, two being OLED (512GB and 1TB) and the other one being LCD (256GB). It comes with an advanced AMD chip, allowing you to enjoy performance on the best online games on the market. 
The service guarantees faster downloads on your handheld gaming device, so there are fewer wait times! Plus, you don't have to worry about overheating it since it has a fan to cool the device during gameplay. Finally, the trackpads provide comfort, so your hands don't strain all day long!
3. Logitech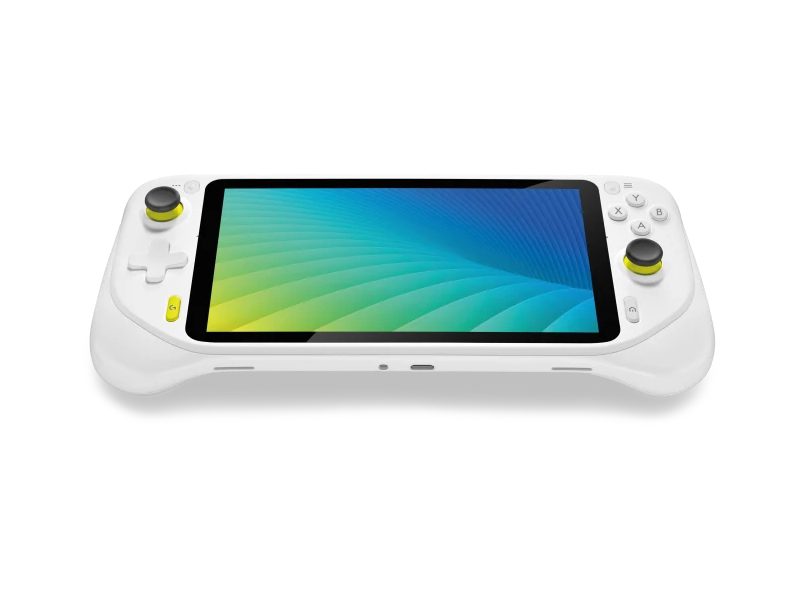 Logitech is no longer just a computer peripherals company. It has also tapped the gaming market with the Cloud Handheld Gaming device. This is ideal for multi-console gamers since they integrate the Xbox and Steam Link apps without losing gameplay on any consoles. 
Like other handheld gaming devices on the list, you can play AAA games without fail or delay. Play anytime, anywhere, without losing progress! You could also play it for up to 12 hours if you keep it under optimal conditions (50% battery and brightness). It has an internal 64 GB storage, but you can expand it to add more games! Plus, it comes with the state-of-the-art Quantum Snapdragon 720G chip and boasts an Octa-core CPU!
4. ONEXPLAYER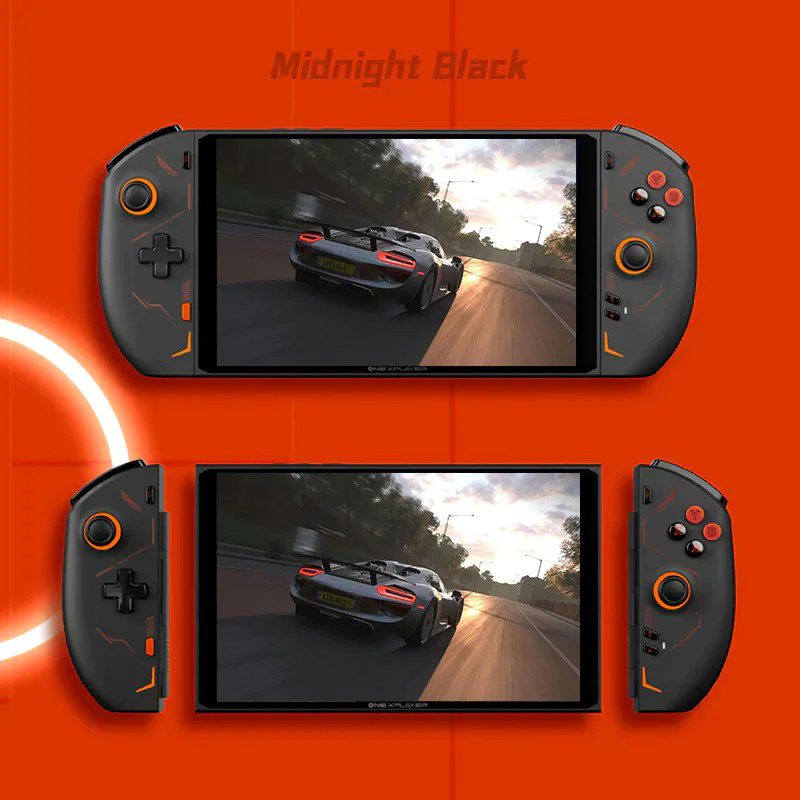 If you're looking for a Windows-operated handheld gaming device, ONEXPLAYER is one of the best options for avid gamers. ONEXPLAYER offers three different devices:
ONEXPLAYER 2 Pro
ONEXPLAYER MINI PRO
ONEXFly
The MINI PRO comes in three models with the processor being different. This model offers affordable options among the others. However, if you want more than just a gaming device, The 2 Pro model will also help you get work done! Finally, the ONEXFly promises performance and personalization to help you get the most out of this device.
It's one of the most expensive handheld gaming devices on this list, but if you want a supercharged gaming experience, investing in this isn't a bad idea.
5. GPD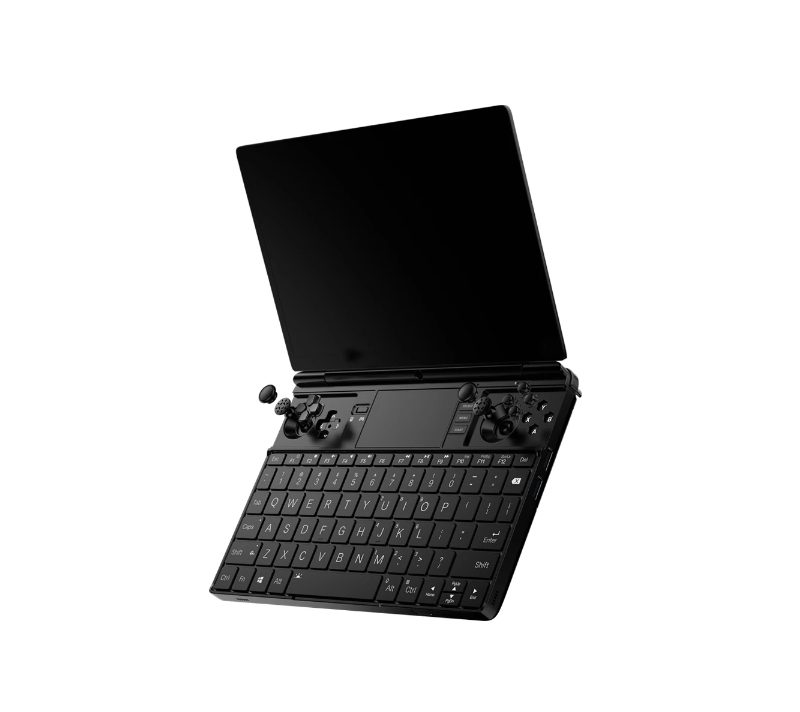 If you want various gaming device options from one company, GPD should be on your radar. One notable feature of this device and its models is the attached keypad. This allows you to browse the internet and play games without switching devices. Additionally, you can dock your GPD device to a computer for enhanced gameplay.
Like ONEXPLAYER, GPD is on the expensive side. However, you can opt for the Android-powered modular device to play your favorite games anywhere for a cheaper price.
6. Pimax Portal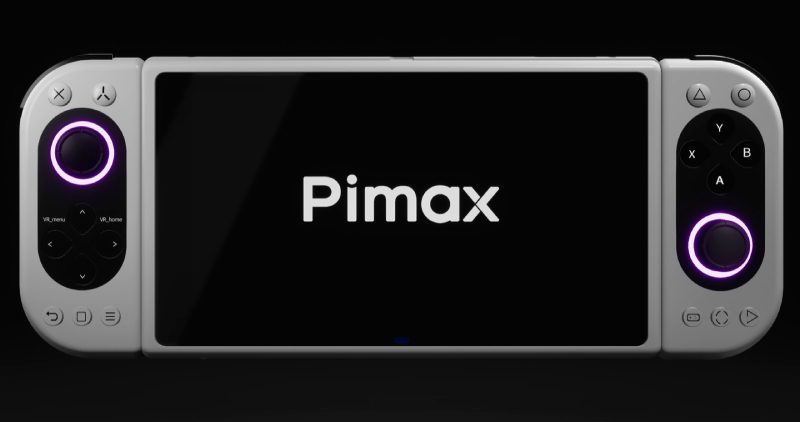 Are you looking for an all-in-one 4K and VR handheld device? Pimax Portal devices should be on your list! The Portal boasts 4K LCD screens on two devices. On the other hand, the QLED has additional MiniLED lighting, providing better contrast and color to your gaming experience. The storage space is at a maximum of 256GB for the Portal and Portal QLED devices.
You can play games supported by cloud, Android, and VR games. Plus, go back to your childhood to play retro games!
7. Ayn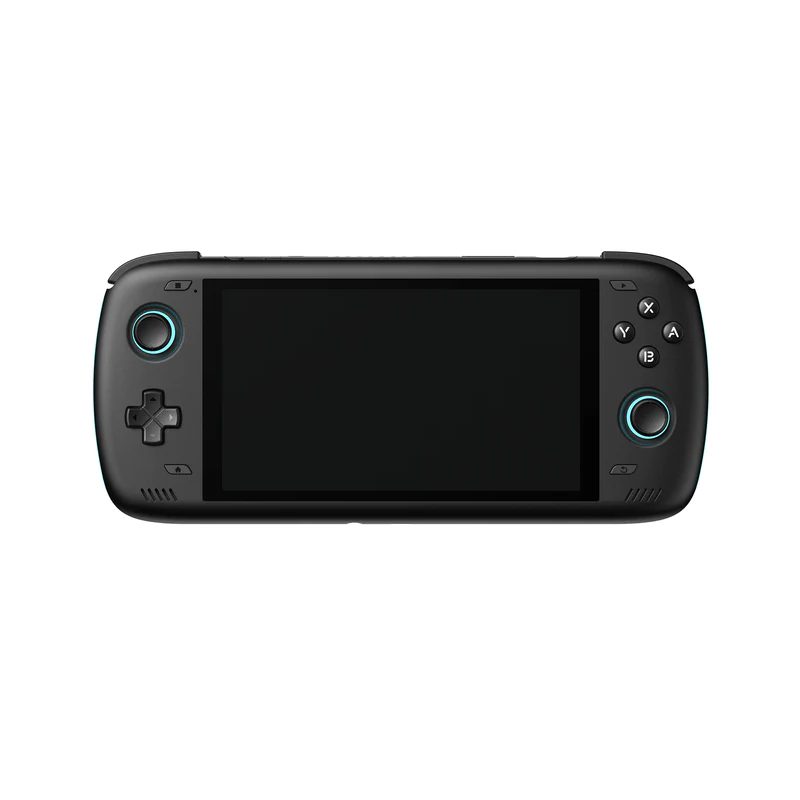 Ayn is a gaming device that resembles other handhelds on this list. However, it packs a punch with the processor and the operating system. One advantage of Ayn over some devices listed here is customization. Plus, their flagship, Loki MAX, can store up to 512GB worth of games, making it the most expensive device in their catalog. 
However, there are cheaper Loki models. Plus, you can also consider the Odin models with the same capabilities as the Loki MAX, but the processor makes it two distinct models.
8. Ayaneo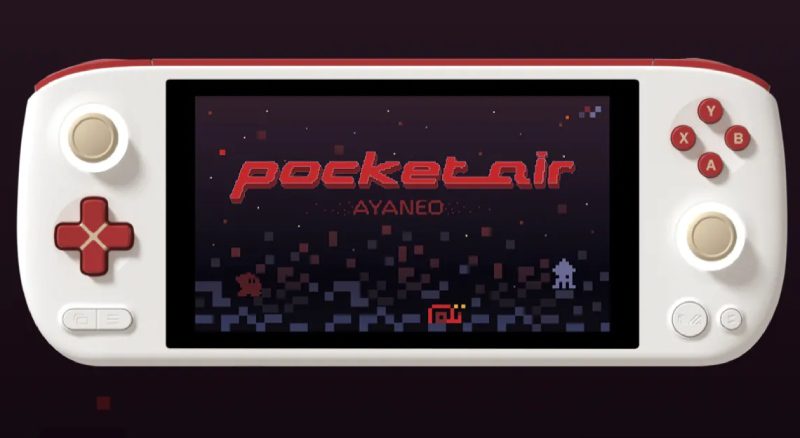 Do you want diverse options on how you want your handheld gaming device to appear? Ayaneo has you covered with various models. They have five models, with some having variations.
All Ayaneo models are powered by AMD Ryzen, the best of the best in gaming processors, except for the Pocket AIR. You can check out the various models and see for yourself which is the best handheld device that fits your needs.
9. Evercade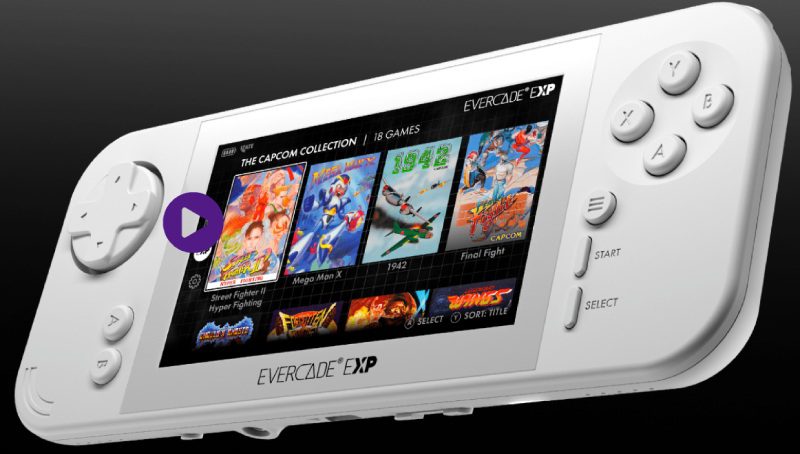 Evercade will take you down memory lane because this is a nostalgic handheld gaming device on this list. You insert cartridges, similar to old Gameboy models. It doesn't have high-resolution screens, but it's an ideal device for those who want to relive their childhood by playing games. You can play over 300+ games that will transport you back in time.
10. ASUS ROG Ally

The ASUS ROG Ally is another Windows-operated handheld gaming device that will enhance your gaming experience and let you play all day long. Additionally, you don't have to worry about playing hours, considering they have an ergonomic playing set-up. 
One advantage of ASUS ROG Ally over other handhelds on this list is you can connect it to your TV and play multiplayer games with friends and loved ones! Or, you can even plug it into your computer for an even better experience. Finally, you can play games from Epic, Xbox, Steam, GOG, and other major publishers to get updated with the latest games.
Top 10 Digital Cameras for Beginners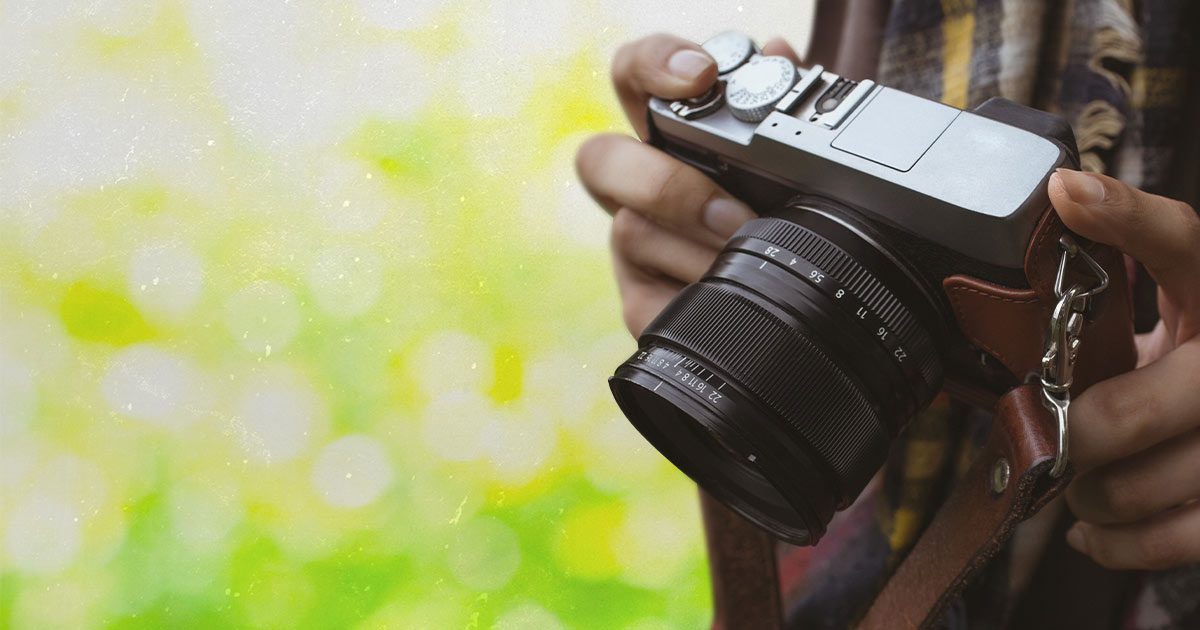 While digital cameras are fairly easy to use, finding one suitable for beginners is still a good recommendation. If you're in the dark about where to find them, here is a list of the best digital cameras for beginners:
1. KODAK SMILE Instant Print Digital Camera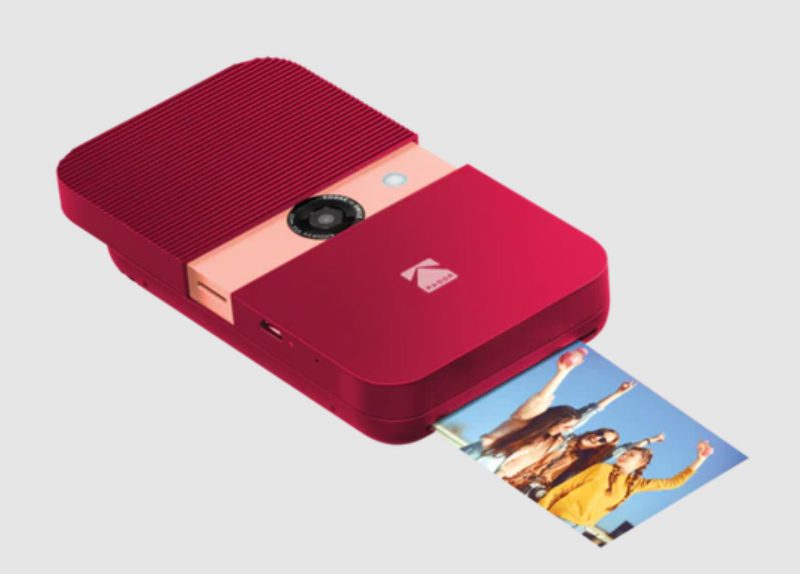 Small and lightweight, the Kodak Smile Instant Print digital camera is ideal for those new to photography. It lets you shoot good-quality photos in daylight and bright scenes. It has a controllable or automatic flash, focus, and exposure, making shooting easy for first-time photographers. 
The Kodak Smile Classic has a sliding mechanism that turns it on and opens the lens and the controls. It has four filters: normal, vintage, monochrome, and aqua. Its prints are good enough to practice on as its quality isn't for professional use.
2. Fujifilm FinePix XP140

An excellent option for beginners, the Fujifilm FinePix XP140 will also see you through as you get more experienced taking photos. It is ruggedly built as it is waterproof, freezeproof, shockproof, and dustproof. It features a 5x optical zoom and 4K movie recording capabilities.
This digital camera has a 16.4 megapixel back-illuminated CMOS sensor that lets you shoot images underwater or in low light settings. Its advanced SR auto mode automatically optimizes the settings as it detects the subject. Its battery allows for up to 240 images on a single charge.
3. Ricoh GR IIIx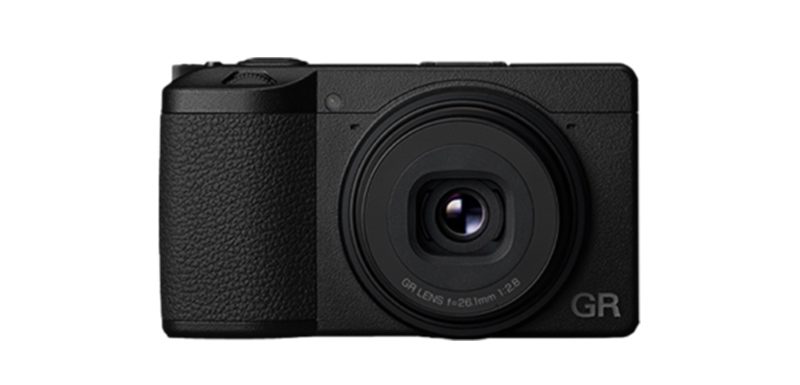 Small enough to fit in your pocket, the Ricoh GR IIIx is another great option for beginners. If you want to move forward with your photography journey, this camera is the ideal choice. It is simple for beginners but has advanced features that professionals can appreciate.
Its intuitive design will train you to use manual controls and produce high-quality images with its large APS-C sensor. This camera is perfect for street photography and casual walking as it does not feature weather sealing. Its built-in stabilizer and ND filter make it a good choice for landscape and travel photography.
4. Nikon D3500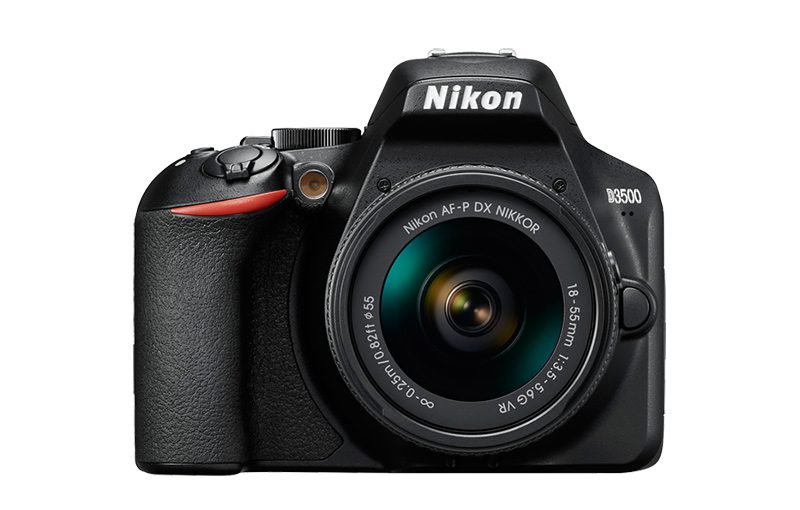 Described as similar to shooting with your phone's camera, the Nikon D3500 suits beginners wanting to become pros. It has a Guide Mode that you can turn on for simple on-screen guidance. It has an auto mode feature that delivers fantastic results, whatever the situation is. 
The D3500 has simple controls that won't confuse newbies. You can just point, shoot, and, voila, pictures ready for sharing! You can download Nikon's SnapBridge app to get your images to instantly appear on your smartphone or tablet.
5. Sony W800 Compact Camera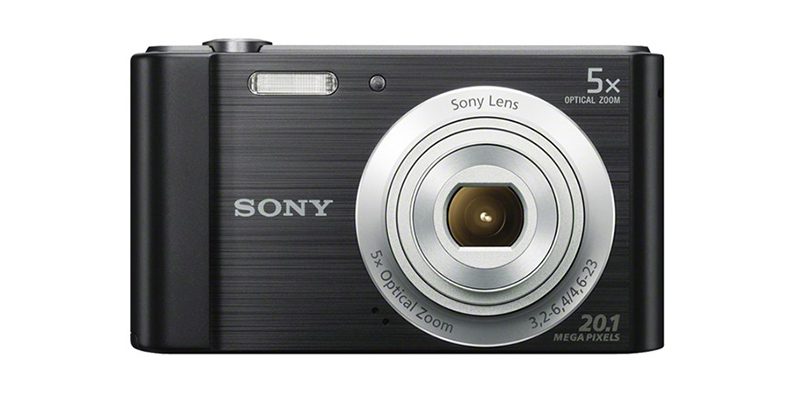 One of Sony's most affordable digital cameras is the W800. At around $99, this camera is ideal for beginners because of its basic features and small and lightweight build. However, it has an impressive auto mode, several scene modes, panoramic shooting, and an 'Easy' mode that enlarges the icons to make it even easier to use. It has a 5x zoom lens, a 20mp CCD sensor, and a maximum video recording resolution of 720p (1280×720 pixels).
This budget option from Sony does not have some of the advanced features of other models, but it still has features not found on most smartphone cameras.
6. GoPro Hero10 Black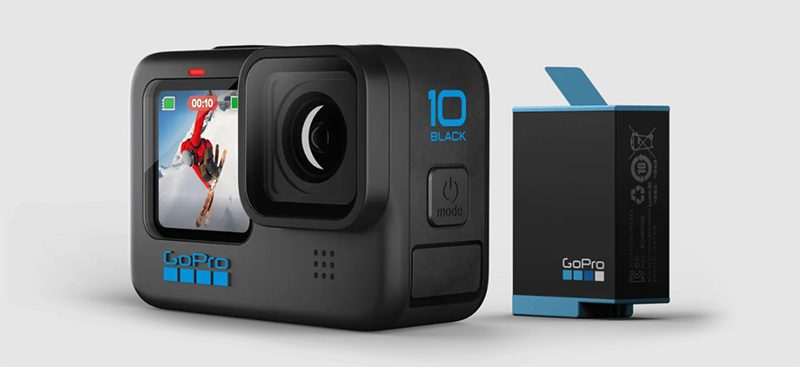 A good action camera, the GoPro Hero10 Black is another excellent option for those new to the photography scene. It has a user-friendly interface and easy-to-navigate menus that quickly prepare you for those once-in-a-lifetime shots. It has slow-mo frame rates and small image quality, making it a perfect camera for b-roll footage and outdoor adventures. 
It has a 23MP 1/2.3 inch sensor and is waterproof for up to 10 meters, thanks to its hardier lens cover and water-repelling coat. Its small and compact size is excellent for helmet mounting.
7. Leica SOFORT 2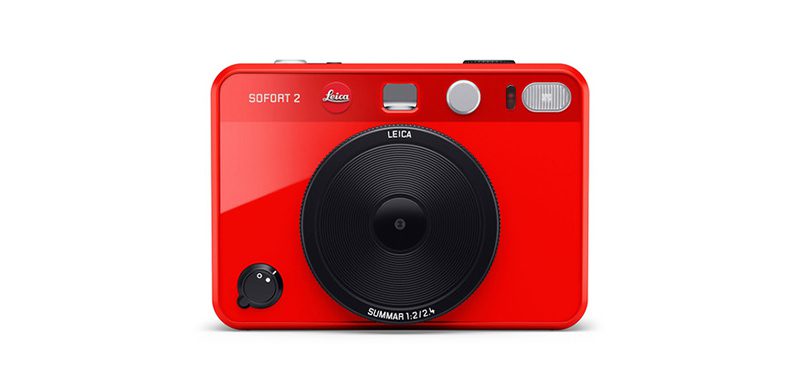 Designed to be easy to use, the Leica SOFORT 2 is a hybrid camera that looks stylish and sophisticated. It can take instant film pictures, so this is a great way to learn if you want to experience loading film to your camera. It lets you save images permanently through the Leica Fotos app.
The SOFORT 2 has a 1/5-in CMOS sensor and a printer that uses Fujifilm's Instax Mini prints. It is equipped with a very thin pancake lens that is ideal for shooting wide-angle street scenes and pictures of large groups. It also has a second shutter button for quick and easy selfies.
8. Panasonic LUMIX DMC-TS25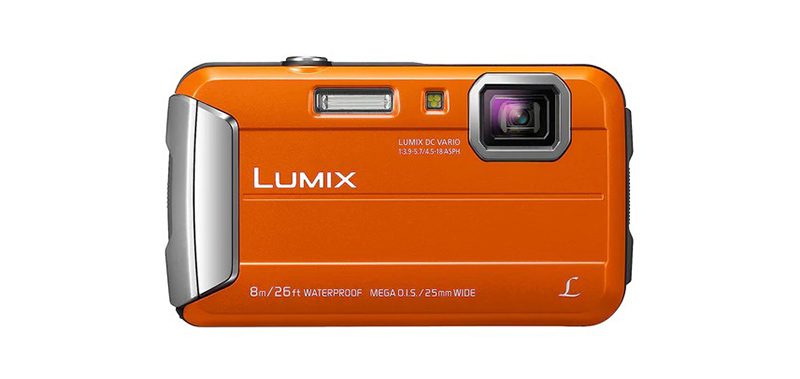 If you're a beginner who wants to take pictures in wet and dirty conditions, the Panasonic Lumix DMC-TS25 digital camera is your best bet. It has a dustproof, shockproof, freezeproof, and waterproof compact and portable build. It has a 25-100 mm F3.9-5.7 4× zoom lens with a maximum aperture of f3.90 at 25mm. 
The TS25 has optical image stabilizers ideal for low shutter speed scenarios. Its proprietary battery will give you a battery life of up to 250 shots. It also lets you record videos at a resolution of 1280 x 720 at 30 fps and save them in MPEG-4 formats.
9. Sigma fpL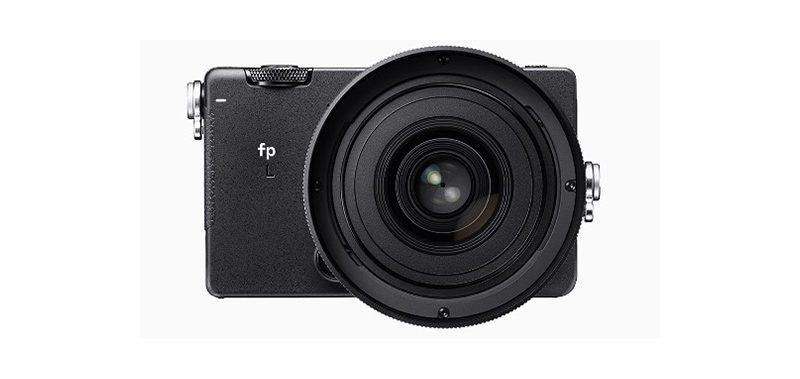 A high-resolution, compact, full-frame camera, the Sigma fpL is a user-oriented camera that is easy and fun to use. It has a flexible, adaptable, and lightweight build. It comes with a 61MP BSI-CMOS full-frame sensor, an on-sensor phase detector, a full-time silent electronic shutter, and twin control dials.
The fpL is packed with features that can be good if you don't want to upgrade once you become more experienced in photography. It is well-equipped with features that allow you to record high-quality videos.
10. DJI Osmo Action 3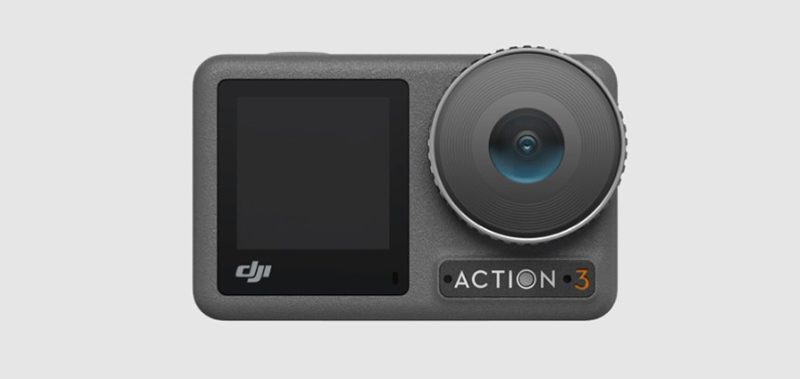 An excellent action camera, the DJI Osmo Action 3 has a rugged build quality ideal for shooting outdoors. It has horizontal and vertical mounting, front and rear parameter and playback controls, and a full-color touchscreen to take fast-action images. It has a wide field of view, long battery life, and is waterproof for up to 16m.
The Osmo Action 3 offers solid low-light performance, 4k resolution video recording capabilities, and color temperature calibration. It is also cold-resistant to up to -20° C (-4° F).
Conclusion
Starting your photography journey is easy with these top cameras for beginners. With the many options out there, finding the right one can be a tedious task. This list narrows down your options and helps you make an informed decision.