Cash (Apps) Rule Everything Around Me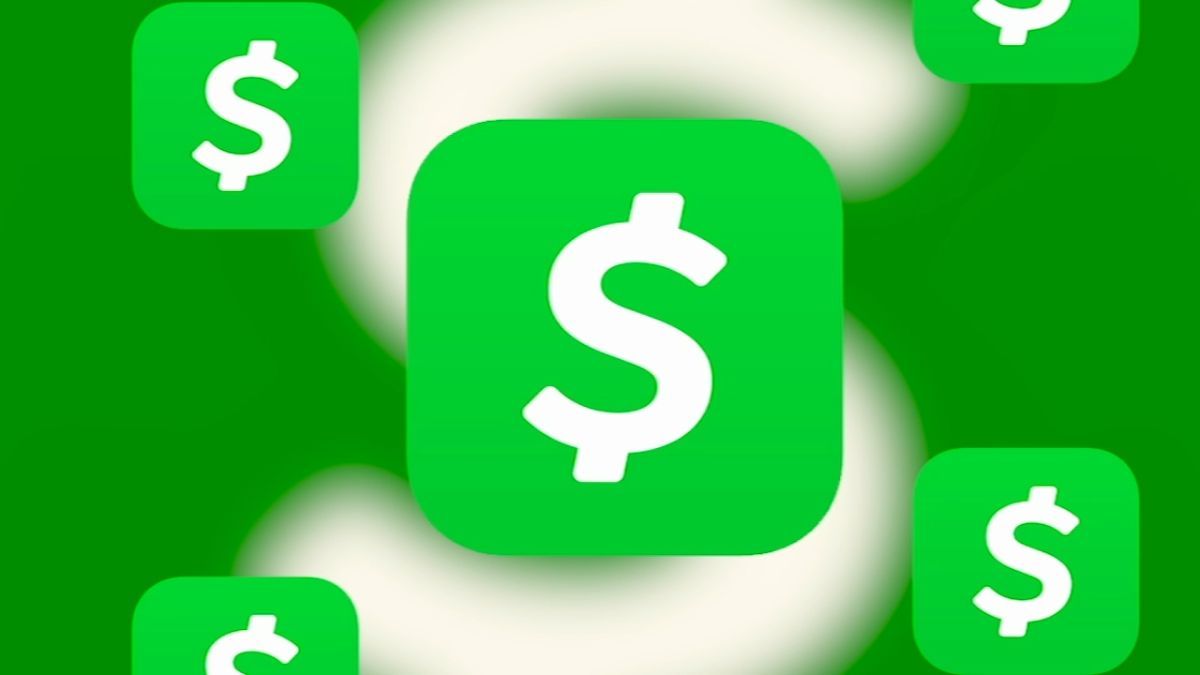 Gone are the days of giving your waiter 6 different credit cards to split the check. With all the different peer-to-peer money apps available, it's easier than ever to pay up. Whether you're splitting the check, paying your share of the cable bill, or helping out your little brother with some cash, these apps have got you covered. Besides, who carries cash anymore? These days, you have options if you want to turn your wallet digital. Let's break down the different P2P money apps available to you.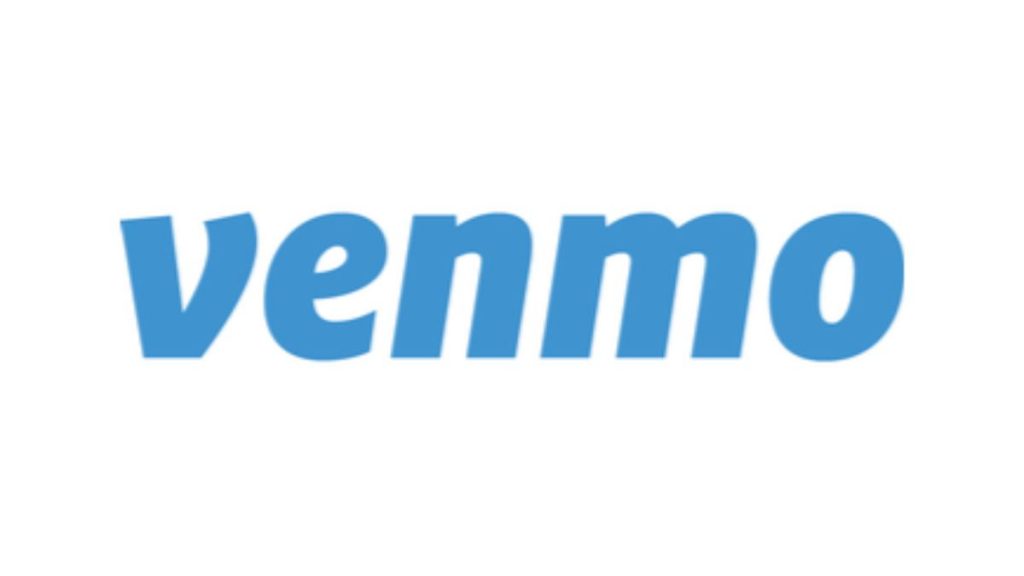 Venmo
Venmo is the first app on everybody's mind when it comes to money transferring. The app is free to sign up and free to use. Users can send money and request payment from any of their 'friends' online. Its fun social feature lets you post the payment and what you're paying for, or you can keep your transactions private.
P2P money app features
Offers bank card? Yes
Need a bank account? No
Transfer fees? 1-3 business days – free. Instant transfer – 1% up to $10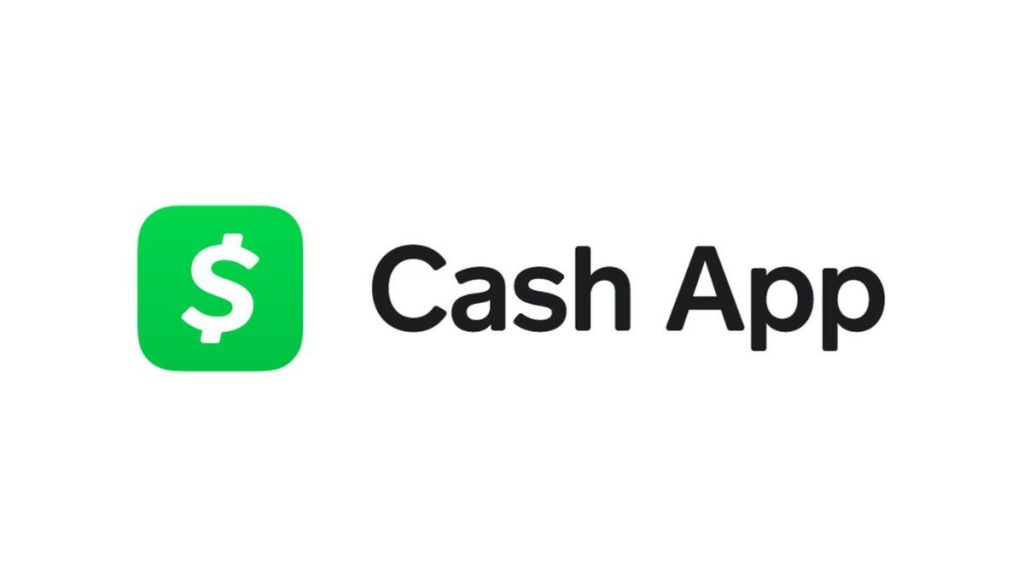 Cash App
The other big name in the game, Cash App is like Venmo without the social aspect. If what you do with your money is your business and yours alone, Cash App lets you transfer money using a $cashtag. $cashtag is an anonymous handle to you use to keep private. Cash App also lets you invest in Bitcoin or stocks right from the app and allows for direct deposit.
P2P money app features:
Offers a bank card? Yes
Need a bank account? No
Transfer fees? 1-3 business days – free. Instant transfer – 1.5% minimum $.25.
PayPal
You remember PayPal. It's that service you signed up for when you first bought something off eBay. PayPal was one of the early pioneers that helped you spend money over the internet. PayPal has become the swiss army knife of P2P money apps. It lets you transfer money between apps, sends money directly to bank accounts, and is widely accepted on websites. PayPal also lets you purchase Cryptocurrency through the app and sends push notifications to your phone every time you spend money. You will, however, need to link a bank account.
P2P money app features
Offers a bank card? Yes
Need a bank account? Yes
Transfer fees? 2.9% of personal transfer from credit card plus $.30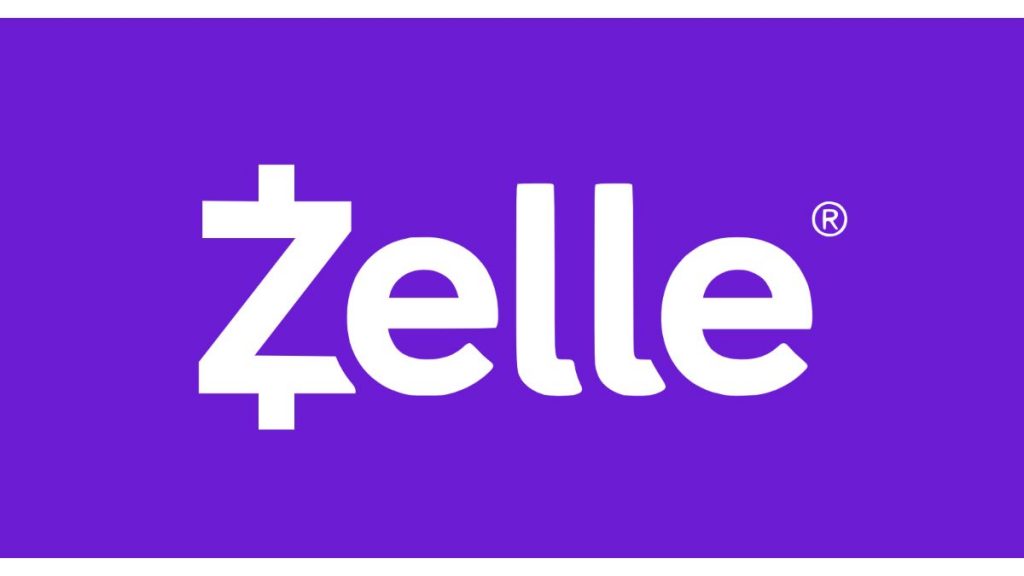 Zelle
If you use one of the major banks, chances are you've seen or possibly used Zelle. Zelle operates a little differently than the other p2p money apps. Instead of keeping a separate balance of funds that needs to be replenished as it depletes, Zelle is a client that works with your bank account. Zelle has its own app or operates within your major banking app.
P2P money app features
Offers a bank card? Not a standalone card, only your bank's checking card
Need a bank account? Yes
Transfer fees? No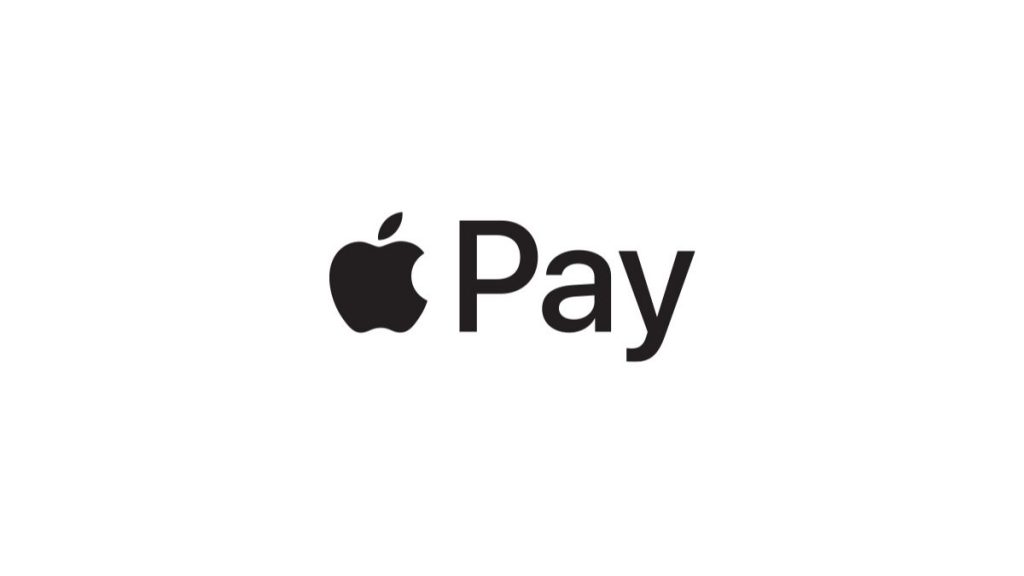 Apple Pay Cash
You know Apple had to get in on the action. Apple Pay Cash works in tandem with your bank account like Zelle. You do not have a separate balance of money in an Apple account. The big benefit of Apple Pay Cash is that you can use it at checkouts at most retailers just by tapping your phone or Apple watch. (You do need an Apple device.) Apple Pay cash also lets you send and request money through the iPhone messaging app.
P2P money app features
Offers a bank card? Yes
Need a bank account? Yes
Transfer fees? No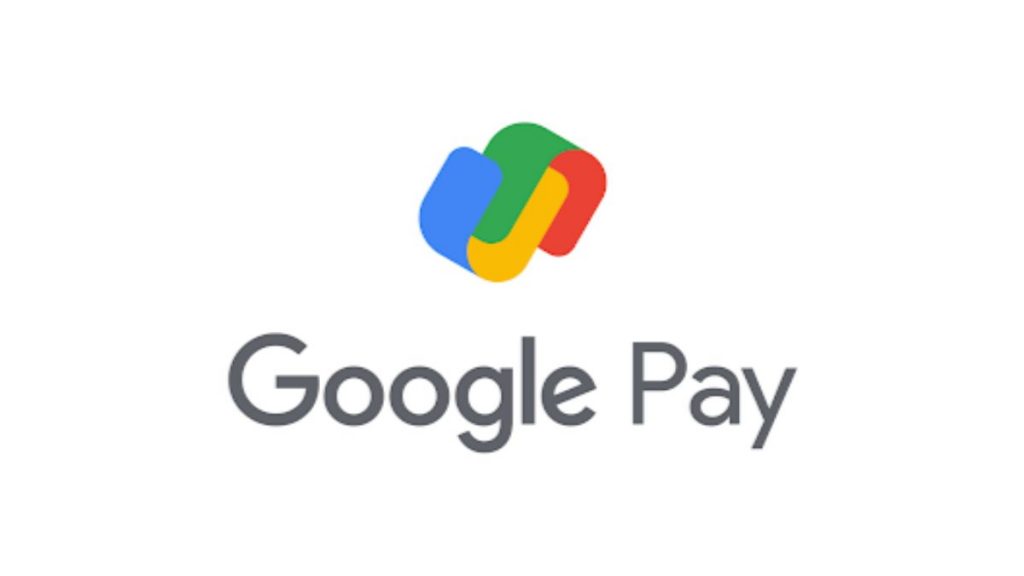 Google Pay
Google Pay works very similarly to Apple Pay Cash. You link a bank account to make payment. You can send and receive money to peers. You can use the NFC feature on your phone or Android Smartwatch to pay at retail checkouts. The difference is Google Pay can be used on Apple devices as well as Android devices.
P2P money app features
Offers a bank card? Yes
Need a bank account? Yes
Transfer fees? No
Which App is King?
There are many p2p money apps, each with their own features that can appeal to different users. What features are important to you? Do you need a bank card? Do you want to be able to use it at a retail store? Do you want the app to work with your bank or separately? Rounding up the different features, it seems there is one clear leader in the p2p money game: PayPal. PayPal is blend of all the best features. You can send money to friends, invest through the app, use it online, or use the free debit card at retail stores and atm. And while you do need to link it to a bank account, it also allows you to store a balance separate from your bank funds.
Still, nobody said you need to have just one p2p money app. All these apps are free to download and use. And if someone tells you they can pay you using an app you don't have, creating a new account seems like a no-brainer.
Suunto 9 After 3 Months: Review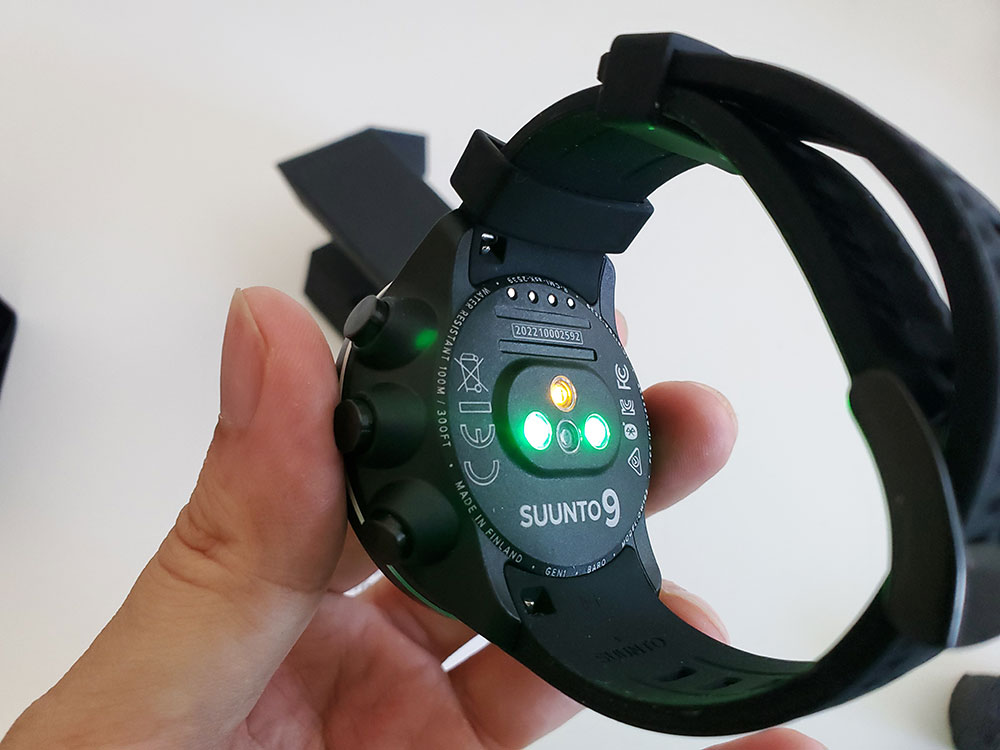 The Suunto Baro 9 isn't for everybody. It isn't trying to beat Apple or Samsung or trying to replace your Fitbit. The smartwatch has a specific audience in mind – ultra athletes and those who need a reliable smartwatch when all else fails. The Suunto Baro 9 is the success of the Spartan and many considers it the Spartan V2. If you're an athlete, an ultra-marathon runner, or an avid adventurer seeking a feature-rich smartwatch with insane battery performance and built like a tank, then continue reading.
What's in the box?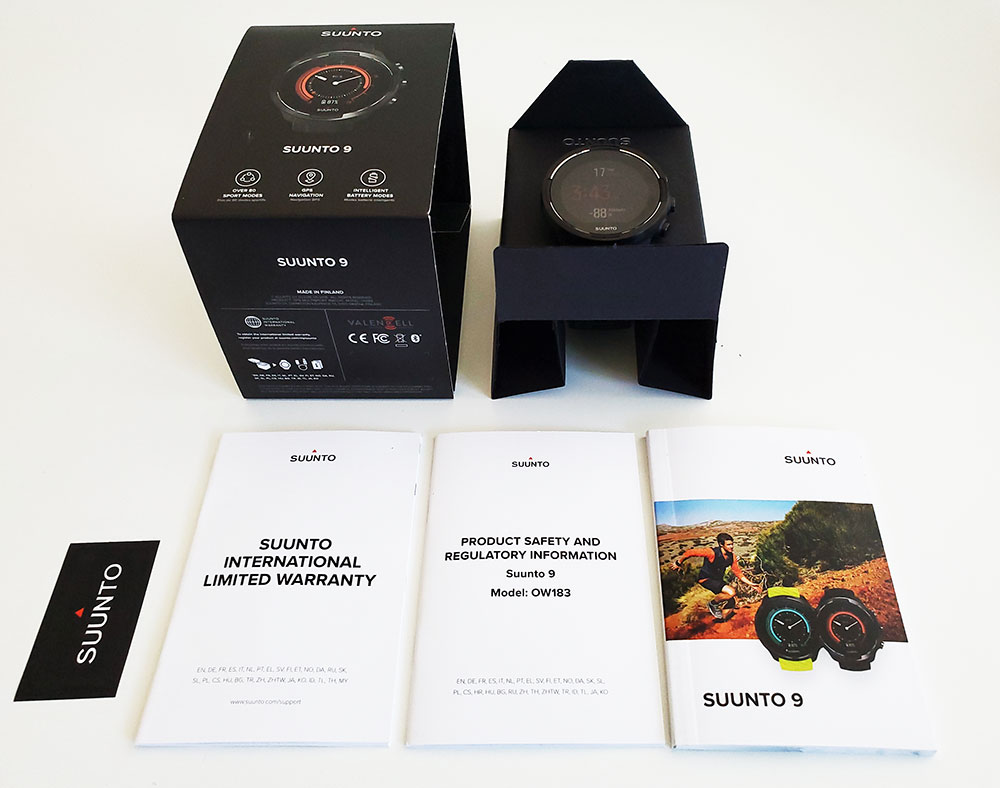 The Suunto 9 comes in an all black paper box. It's no frills packaging gets the job done and lets you access the watch without too much unpacking. Inside you'll find the watch itself, a magnetic charging cable, sticker sheet, and a comprehensive manual covering multiple languages.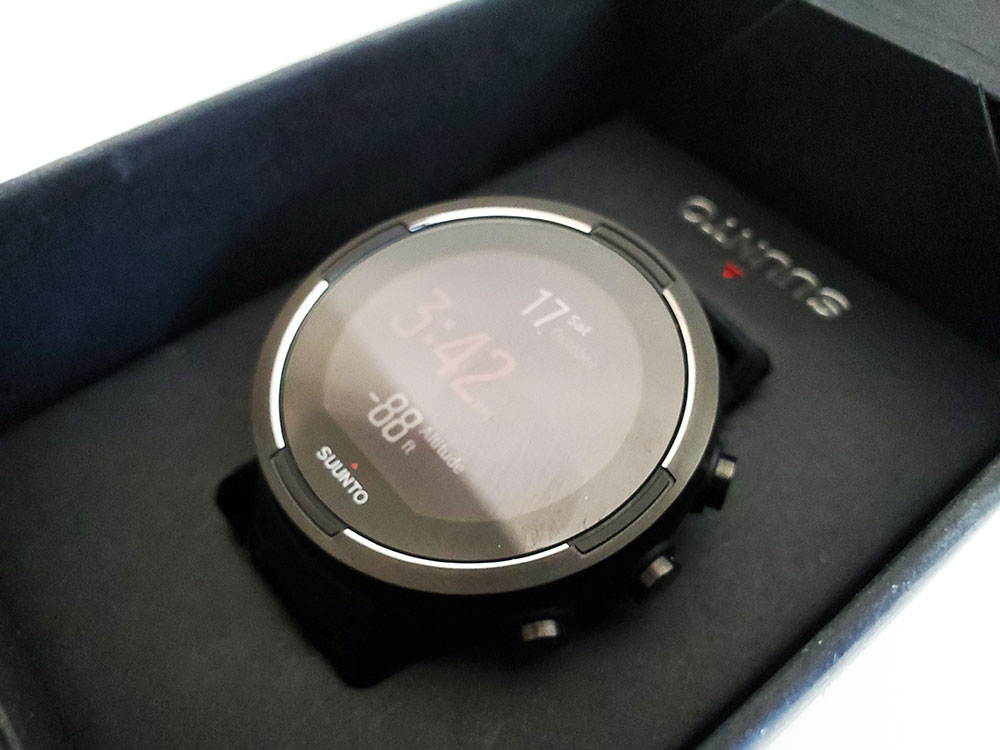 Overall, we appreciate the smaller footprint packaging. It is 2021 after all, and we're glad brands are ditching cumbersome packaging to inflate the value of what's inside.
Size & Weight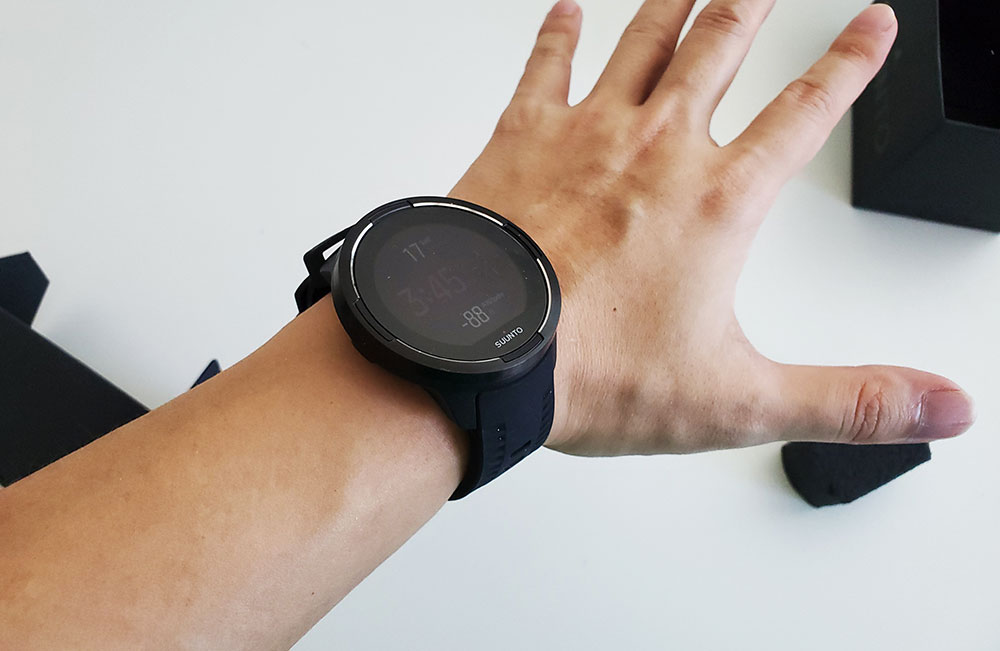 This is beefy watch without a doubt. Coming in at 50mm in diameter and 7mm deep, the size is noticeable especially on average to smaller wrists. The case and bezel are made of stainless steel and a composite materials. The watch feels sturdy and reliable in your hands. The weight is evenly distributed along all the surfaces making the overall feel of the watch actually light.
The Screen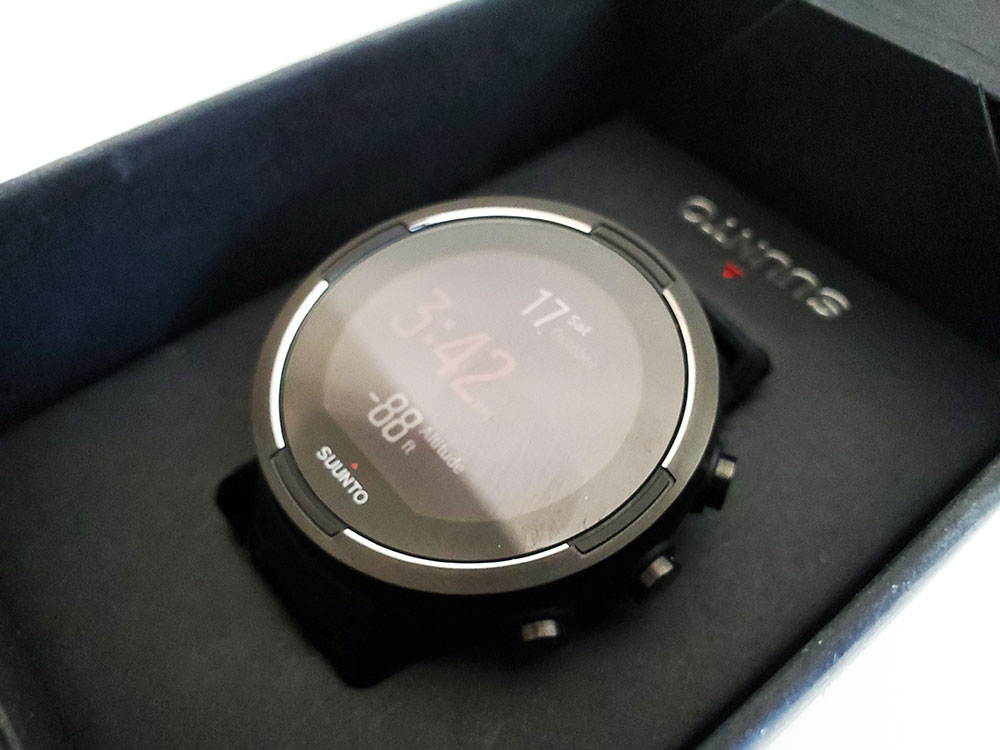 The Suunto 9 sports a 320×300 pixel resolution touchscreen. The face is covered by sapphire glass making it resistant to scratches and normal wear and tear. The 3 buttons on the side lets you do all of the adjustments along with the touchscreen display. The display is a bit on the basic side. There aren't many flash animations or even transitions. The background is black, I suspect that's mainly to optimize for battery life.
Navigating the different features and functions of the watch is fairly easy and intuitive. Manual isn't necessary so long as you put a bit of time into learning the different menus.
Navigation
One of the core selling features of the Suunto 9 is its accurate GPS that uses the United State's GPS, Russian's GLONASS, and the Japan's QZSS satellites. Being capable of using all 3 makes this watch far more accurate and reliable than other smartwatches that can only use the United State's GPS satellites.
The watch also comes with Fusedtrack, a proprietary feature developed by Suunto's engineers to optimize performance by combining GPS signal and motion sensor data to give reading on your current location. This help reduce battery strain and keeps the GPS function running even when you have limited signals.
Battery Life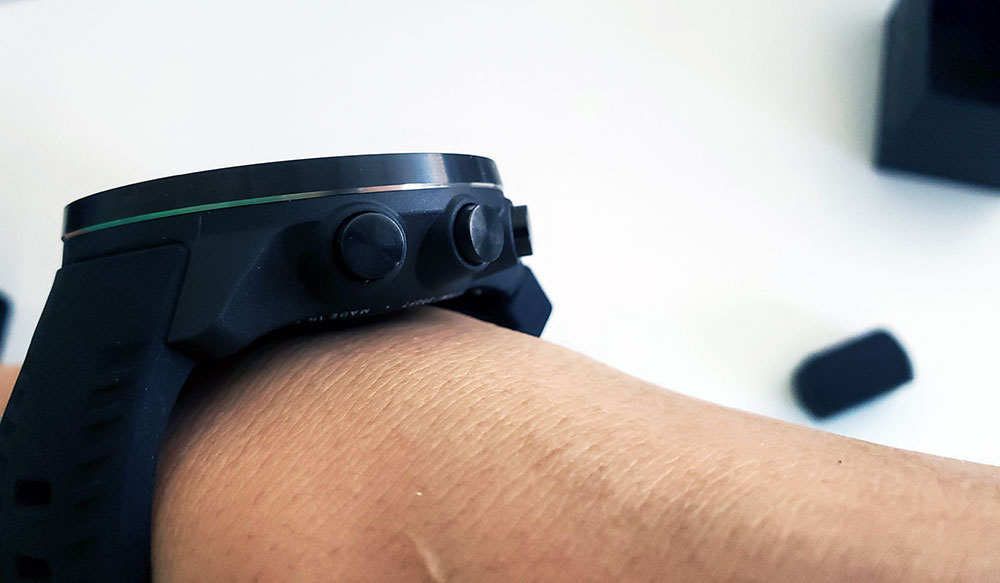 Battery life is where the Suunto 9 outshines many of it's competition. The Suunto 9 is built on the promise that this watch will be with you for the whole journey. Many of the built-in apps offer 3 different performance modes you can select from, letting you know roughly how much you can squeeze out of the battery.
Performance mode with everything turned on will get between 20 – 25 hours. Endurance mode will give you about 40 hours. Meanwhile, Ultra mode can go as far as 120 hours on a single charge. That's impressive battery life.
During our testing, we had a hard time getting the watch down to 50 percent through our daily activities. Even on Performance mode with GPS on and screen brightness at 80%, the Suunto 9 easily survived 2-3 days on a single charge. This is easily one of the best battery life we'd ever tested in a smartwatch.
Final Verdict
We felt like we cheated on the review a bit. Testing the Suunto 9 during a pandemic lockdown while logging average workout activities seemed a bit underwhelming. It's like reviewing a Ferrari while driving the 25mph speed limit.
However, even with our limited activities to test, the Suunto was impressive in everything that mattered. This is a high performance, accurate, and reliable smart watch built for the ultra athletes. The Fusedtrack technology can also be a lifesaver if you're a runner who often explore areas with sketchy signals.
The Suunto 9 is an easy smartwatch to recommend to athletes given it's capabilities, build quality, and extreme battery life. For the average consumer who's afraid of the wild, $600 can be a tougher sell.
7 Crucial Trends in Graphic Design Technology You Should Know About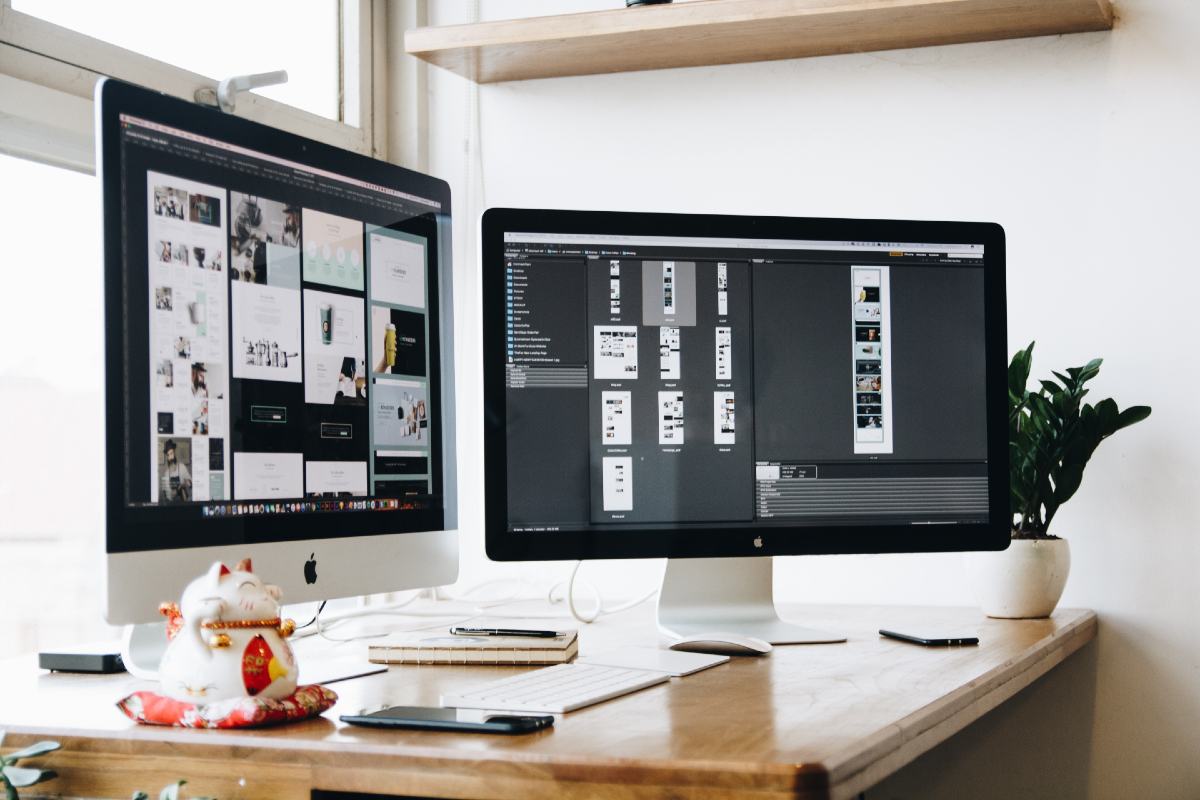 The value and need for the services of graphic designers are of pressing importance nowadays. Any business or company will know how crucial great graphic design work is to its brand and marketing strategies. And it's no secret that technology geared towards improving the graphic design process has risen in the past few years. With emerging technologies in graphic design and a whole global talent pool at anyone's disposal, there is absolutely no excuse for a company not to get a graphic designer.
As trends change and industries adapt to the ever-changing atmosphere of creative work, one must know where graphic design is going in the next few years. Whether you're a graphic designer yourself or you hire graphic designers, it's important to put one's ear on the ground and listen to the rumbles of the digital industry and marketing world.
Here are some seven crucial trends that graphic designers, marketers, and business owners should get a vibe of in 2021 and beyond.
1. Artificial Intelligence in Graphic Design
Artificial intelligence is on an inevitable rise and is changing the way we do business. In 2015, only 10% of businesses used some form of artificial intelligence in their operations. Only four years later, that number rose to 37%, a 270% jump in such a short amount of time.
New technology in graphic design is moving towards making use of artificial intelligence in the design process. AI companies are venturing towards developing systems that use the massive online repositories of fonts, icons, and colors to develop algorithms that will produce sleek design work for companies.
But for graphic designers afraid of the day that robots will take over their jobs, there is little to worry about as artificial intelligence in graphic design looks to augment and not replace human designers.
2. The Rise of Non-Adobe Graphic Design Software
It's hard to imagine that there was once a time that Adobe held a near-monopoly on the graphic design software industry. Tools like Adobe Photoshop, Lightroom, InDesign, and Illustrator seemed to be the only viable options for editing graphics and making various collaterals and materials. But today, there are more options available to designers.
Tools like Sketchapp, Pixlr, and Vectr are great alternatives to Adobe Suite products. Designers can also now use cloud-based design software Canva, which starts with a free plan. To check out all the available graphic design software available, check out this graphic design software guide by CompareCamp.
3. Increased Demand for Landing Page Design Software
Nowadays, people who run online businesses will have some form of landing or sales page to promote their products. A landing page is one long-form web page that sells one or a few products with a compelling storyline or sales script.
Building websites previously needed fluency in HTML and CSS to happen. But today, various landing page design services are available online.
Services like Leadpages, Convertkit, Instapage, Shogun, and Kajabi allow people to create websites with a drag and drop interface and practically zero code work. These services also provide various landing page layouts that have proven conversion history with other users.
4. On-Demand Graphic Design Services
Another rising trend in the field of graphic design is the surge of on-demand graphic design services, a business model that gives customers access to a team of graphic designers whenever they need them. This model contrasts with the more traditional method of hiring a freelance graphic designer.
With on-demand graphic design companies, clients get a hold of a graphic design agency and ask the company to link them with a designer when needed. Compared to hiring a freelance designer, getting an on-demand graphic design service can provide certain benefits, including instant availability and a wider variation of styles. Of course, there is still a place for freelance graphic designers, but on-demand graphic services prove to be a good alternative to companies who don't need a high volume of graphics for their business.
One good example of a company that provides on-demand design services is Penji, which offers entrepreneurs and small businesses access to a graphic designer who can create unlimited designs for as low as $399 a month.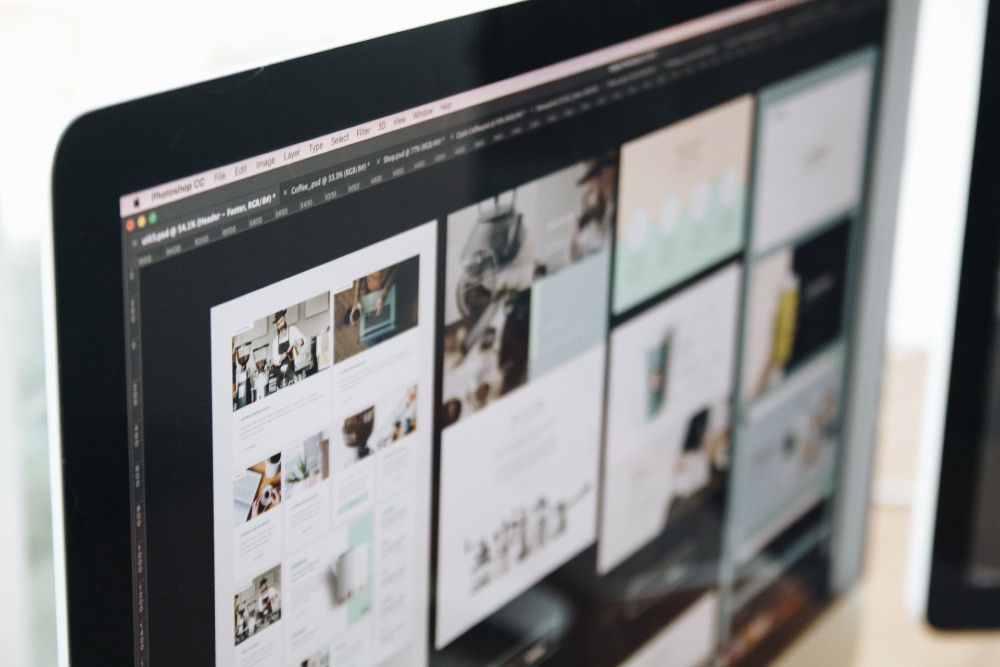 5. Infographics Templates and Builders
In the last few years, infographics have taken the internet by storm. Nowadays, even B2B marketing places a big premium on infographics, with 65% of B2B marketers using some form of an infographic to promote a product or service.
But anyone who wants to keep up with graphic design trends should know that there is now an extensive collection of infographics templates and infographic-generating online services available online. Now, graphic designers don't have to start from scratch when making infographics, saving a lot of time and resources. Online tools like Piktochart and Venngage are great examples of such services.
6. Computer Systems Design
As high as the demand for graphic designers is today, the industry is hitting a tipping point. Experts say that the number of available graphic design jobs will decrease by 4% in the next few years. But even as the overall market for designers falls, there's a subset of graphic designers that disproportionately goes against the flow.
As the number of needed designers in print and traditional media poises itself for a drop, there will be an increase in needed graphic designers in computer systems design. In fact, a report shows that there will be a 20% increase in computer systems graphic designers from 2016 to 2026.
7. Smarter Revision Software
One of the most tedious parts of the graphic design workflow is dealing with revisions. Designers have dealt with the seemingly never-ending back and forth of revisions and comments. A good chunk of the refurbishing of designs often happens because of a lack of communication between clients and designers, especially when communicating online.
As innovators look to address that need, some have become better at improving the revision process with graphic design technologies. A good example of such tools includes Wipster, Filestage, Usersnap, and Skitch.
Where Graphic Design is Heading Towards in 2021
The year is coming to a close pretty soon, and we'll be welcoming another new year before we know it. As 2020 comes to a close, it's time professionals in the creative space and business, in general, should start looking towards graphic design trends 2021 predictions. Like every other year, graphic design trends have changed immensely as people seek more novel ways to communicate messages.
But just as important for graphic designers and clients to know are the various technology trends shaping the way designers operate and work. Much has changed in little time as more services that help with the creative process pop out. Yet even as more and more softwares becomes available, creatives will be happy to know that the future looks bright for graphic designers everywhere as many of today's tools look to streamline the creation process and allow artists to work smarter and more effectively.
Of course, that is if graphic designers stay with the times and continue watching over the horizon for the next tool that will provide them with hacks to improve their design processes. For anyone ready to adapt to the latest trend in graphic design and try new tools and processes, there can be a whole new world of possibilities and growth in the field of creative work.
2020 Cyber Week Deals for Businesses and Entrepreneurs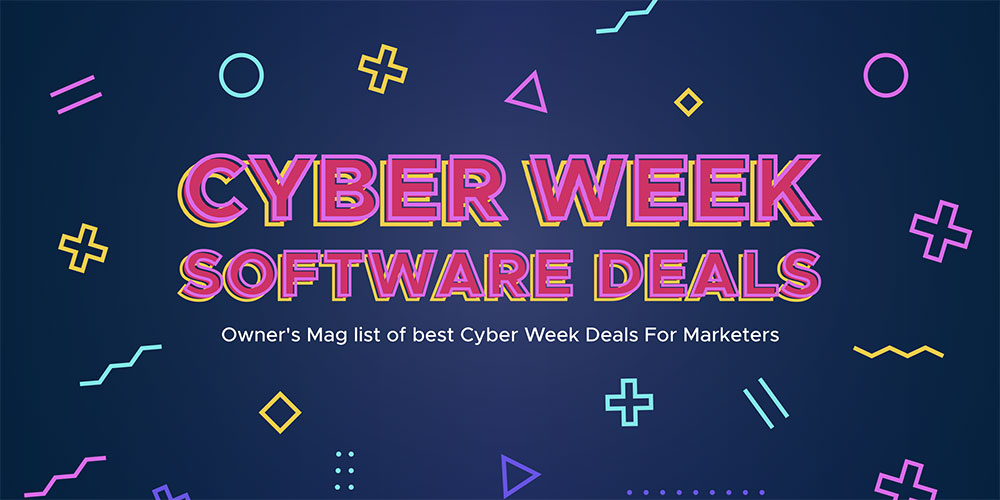 Are you looking for the best deals for Black Friday and Cyber Monday? We understand 2020 has been quite the rollercoaster. So, we compiled a list of Cyber Week deals specifically for growing your business. Here is the ultimate list of marketing, sales, lead gen, and SaaS tools you don't want to miss.
*Bookmark and revisit this page for updated Black Friday and Cyber Monday promotions.
Analytics
Business Development
Design
Email
Finance
Marketing and Social Media
Project Management
Web Development