A Future Without Passwords: A Forecast From Tech Experts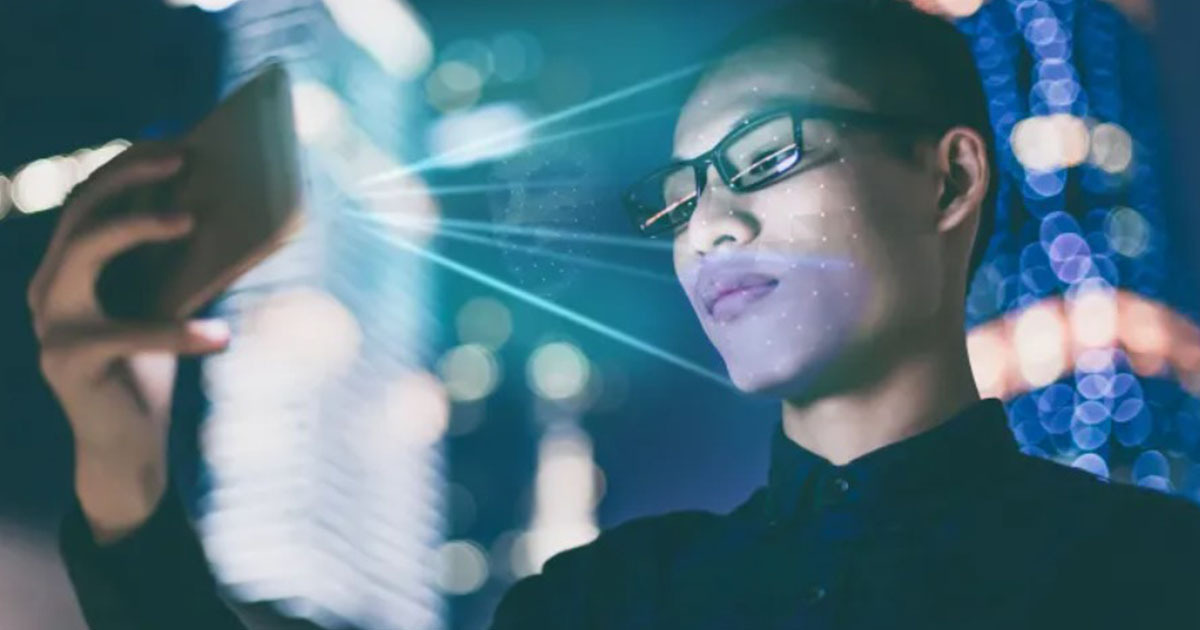 Creating many complicated passwords to deter cyber-criminals from a dozen online accounts can be burdensome. While managing it is quite a chore since the number of data breaches is alarming. It is exciting to dream about the future where nobody has to worry about online password management. It's a future that should require constant effort to change online passwords to avoid hackers and keep your data safe.
Here's the good news. The biggest names in technology say that the dream of a password-less internet is close to becoming a reality. Apple, Microsoft, and Google are among those trying to achieve it. You would still have to prove your identity to log in to your accounts in the future. But at least you wouldn't have to memorize endless strings of unique eight-character (or longer) passwords. The answer is still pretty complicated.
What Online Password Management Method Already Exists?
Removing passwords from your cybersecurity equation disregards what former Secretary of Homeland Security Michael Chertoff has called "the weakest link in cybersecurity." According to Verizon, over 80% of data breaches were due to weak or compromised passwords.
Online Password Management: Microsoft
In September 2021, Microsoft announced that its users could go entirely password-less to access their Windows, Microsoft 365, and Xbox services. Instead, users can use options like the Windows Hello or Microsoft Authenticator apps, which allow fingerprints or facial recognition tools to log in securely.
In addition, Microsoft allows users to log in using a verification code sent to their phone or email. Physically, you can also do it via a security key —similar to a USB drive — that plugs into your computer and features encryption unique to you and your device.
"In recent years, tools like two-factor authentication have helped improve users' account security.But hackers can still find ways to violate those security measures. As long as passwords are still part of the equation, they are vulnerable. "- Joy Chik, Microsoft's Vice President of Identity.
Google
In addition, Google sells physical security keys, and its Smart Lock app enables you to tap a button on your Android or iOS device to log into your Google account on the web. In May 2021, the firm announced these tools were part of Google's projects to create a future where you won't need a password.
Likewise, Apple's devices have been using Touch ID and Face ID features for several years. The tech firm is also developing its Passkeys feature to allow you to use those same fingerprints or facial recognition tools to create password-less logins for apps and accounts on your iOS devices.
So, in a way, password-less online password management is slowly becoming a reality. Microsoft says "nearly 100%" of its employees use password-less options to log into their corporate accounts. But getting every company to offer password-less options to employees and customers will surely take some time. It might be a long journey before everyone feels secure enough to dump passwords in favor of something new.
How Secure Are They?
Removing passwords altogether is not totally safe. First, verification codes sent via email or text messages can be intercepted by hackers. Hackers have shown the ability to trick fingerprint and facial recognition systems, sometimes by stealing your biometric data. And it's much harder to change your face or fingerprints.
Second, some of today's password-less options still ask you to create a PIN or security questions to back up your account. That's not much different from having a password. In short, tech companies haven't yet perfected the technology.
And lastly, there's an issue of widespread adoption. As Wired said last year, most password-less features require you to own a smartphone or some other type of relatively new device. And while the great majority of Americans do own a smartphone, those devices range dramatically in terms of age and internal hardware.
Also, tech companies still need to make online accounts accessible across several platforms, not just on smartphones. The same goes for the people who don't own smartphones, which is approximately 15% of the US population.
So, it will likely still be some time before enjoying hassle-free online password management. For now, continue typing and remembering your long, complex strings of characters into login boxes.
And for other tech news, read more here!
Will Artificial Intelligence Take Over? We Get Clues from DeepMind's Gato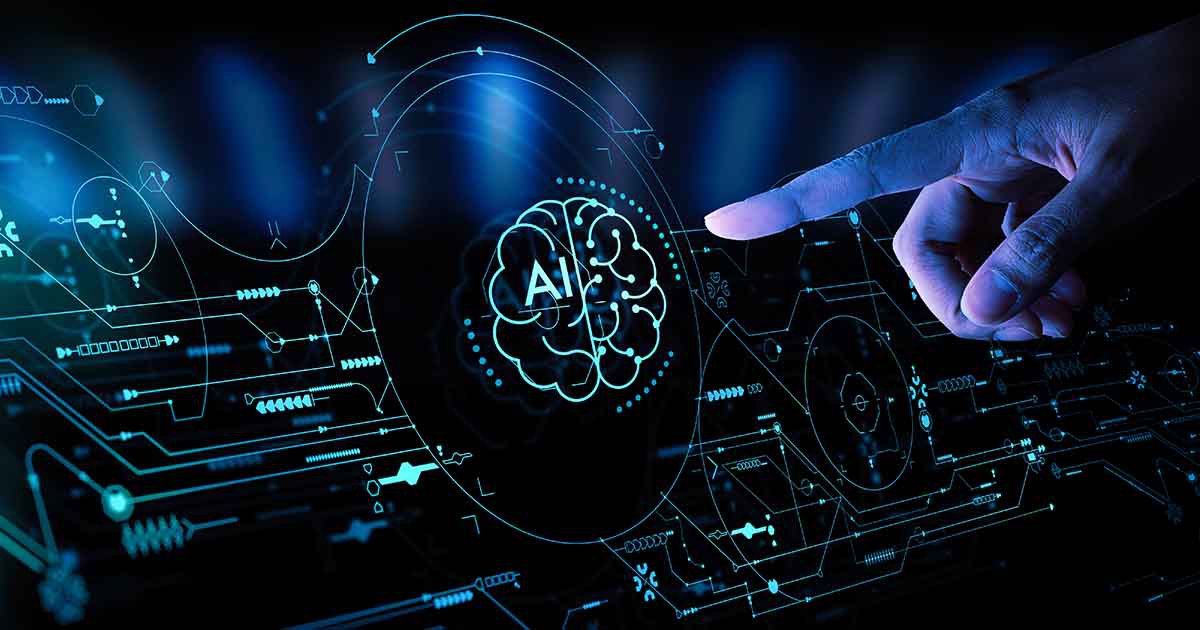 Artificial intelligence, or AI, has been creeping into the tech industry for some time now. In fact, with innovations like Siri and Alexa becoming commonplace, AI is almost unavoidable. That leads us to the question: will artificial intelligence take over?
Before we ponder the idea, we must note that not all AI is created equal. For one, some systems have a more negative connotation than others. On the other hand, some advanced systems are perceived to take over the world and automate many of what humans do.
So you might be asking yourself, is AI as scary as many say it is? Will it replace humans across various fields? The answer to that question depends on who you ask and what company you're talking about. Keep reading to learn more about the pros and cons of DeepMind's Gato AI and other popular AIs out there today.
DeepMind's Gato System
AI systems like DeepMind's Gato have become increasingly common in recent years.
Gato is an AI model that can play Atari games, caption images, and chat. In addition, it can build towers with a real robot arm, among hundreds of other things – 604 tasks, to be exact. However, some researchers have become too enthusiastic about Gato in the week since its release.
Amid its many uses, what's important to note is how often it makes mistakes and how they are handled. In this case, Gato's errors are pretty egregious, suggesting that it's not nearly as intelligent as some believe.
What Is Machine Learning?
Machine learning is the process of training a computer to perform a task using large amounts of data. So, when asked the question, will artificial intelligence take over? The answer may lie in the quality of the machine learning capabilities of systems.
More often than not, machine learning involves feeding the system with images or sound clips. Through this process, it can learn the processes and how to do them. For instance, if you want your AI to identify objects in a photo, you need to feed it thousands of photos with captions describing what they show. This is a highly efficient way to train an AI, but it also has some serious limitations that you need to be aware of.
What Is Artificial General Intelligence?
Artificial general intelligence, or AGI, refers to a computer that is as smart (or smarter) than a human. We're not even remotely close to having a computer as smart as a human across the board. That said, the term AGI can be a bit misleading.
The truth is, none of the AI systems being used today are general or intelligent, let alone AGI. Most AI systems are very limited in their capacities and are only programmed to do particular tasks.
Many people who write about AI are quick to jump from AGI to ASI, or artificial super intelligence. This is the supposed next level of AI beyond AGI when computers become super-intelligent and achieve god-like abilities.
There are so many reasons why this is unlikely ever to happen. But the main reason is that even if we did create AGI, it would take many years before we get anywhere close to ASI.
Conclusion
So, will artificial intelligence take over? Here's the good news – humans don't need to panic. Machines are not gaining sentience and won't be enslaving the human race any time soon.
However, that doesn't mean that AI isn't a helpful tool that we can use to make our lives easier and more efficient. There are many different types of AI, and it's all up to us how we can make the most out of the systems to enrich our lives.
Can You Shop in the Metaverse? Here's What to Expect in the Virtual World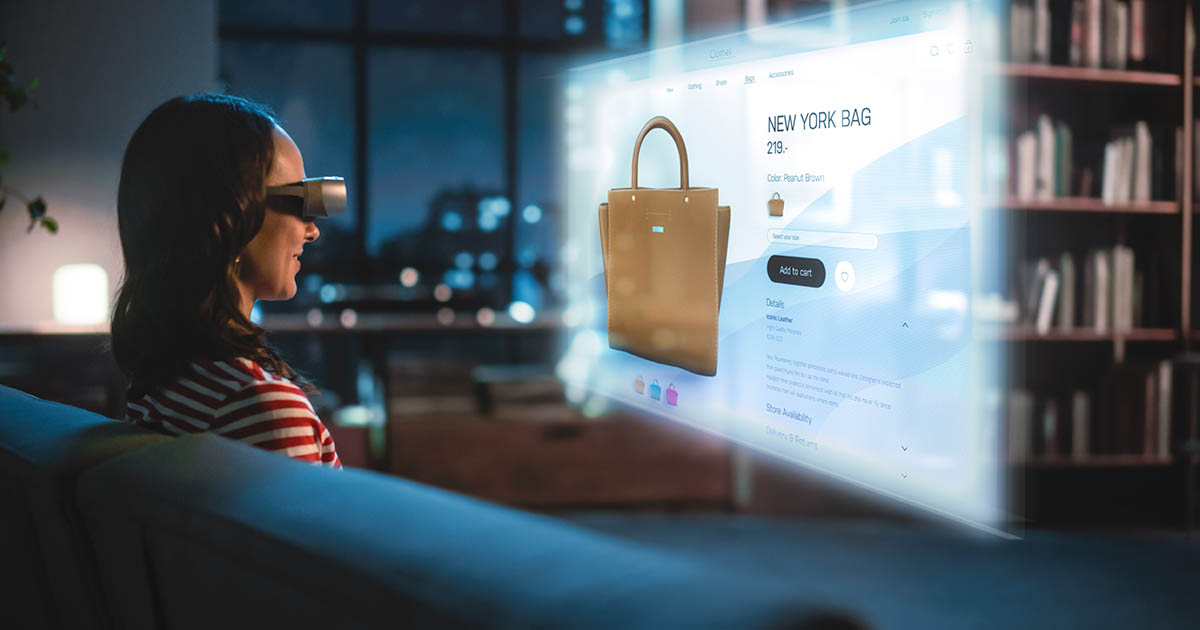 Online shopping has increased thanks to the pandemic. Most shoppers now rely on delivery apps and eCommerce stores for their needs. However, it appears that online shopping can be taken to a whole new level– in the metaverse. The question remains, can you shop in the metaverse?
Current Landscape and Metaverse Potential
Retailers have a physical, online, and social media presence. These are platforms where consumers can buy their products. However, with the introduction of the metaverse, retailers can leave their mark; then, users can purchase these products using only their VR headsets, allowing people to shop in the metaverse. Plus, consumers will have more opportunities to try out new products even without leaving the comfort of their homes through 3D.
Retailers in the Metaverse & Gaming or Virtual Platforms
Fashion
PacSun and Forever 21 have made an impact in the metaverse. Forever 21 started its journey to the metaverse (so to speak) via Roblox, an online gaming platform. Like Forever 21, PacSun also collaborated with the online gaming platform to sell virtual clothing. Gamers can use exclusive PacSun items for their worlds or characters in-game.
But these aren't the only retailers that have stepped foot in digital spaces beyond their online stores. Gucci, Louis Vuitton, and Dior Beauty are the few businesses that have offered a virtual shopping experience.
It seems Roblox is a popular choice for retailers to collaborate with since Gucci also partnered with them. They sold a Dionysius bag on the platform, costing more than $4,000. Meanwhile, Louis Vuitton released a video game in 2021 wherein gamers can earn 30 NFTs and ten from Beeple, an artist. Finally, Dior partnered with Harrods to create a virtual version of the department store where users can browse gifts.
Balenciaga and Fortnite also had their collaboration. You can dress up your avatar in Balenciaga. The two brands partnered to create a collection released in September 2021.
Food & Drinks & Restaurants
One of the biggest brands that made a leap to the metaverse is Coca-Cola. They created the Zero Sugar Byte, giving consumers a taste of pixels. The beverage company says that it's the ideal companion for every game, and when drunk, it will taste like a game powering up.
Wendy's has also left a footprint in the metaverse, which they call the Wendyverse. The fast-food restaurant used Meta's Horizon platform to create the Wendyverse. Here, consumers can interact with one another. Users could walk around the virtual community using their Oculus Rift.  Plus, during the launch, visitors got food for $1.
McDonald's will also venture into the metaverse. Business Insider reported they registered for a trademark for a virtual restaurant. The trademarks were for NFTs, a virtual restaurant, food and beverages, and concerts. Josh Gerben, a lawyer, tweeted what people could expect with McDonald's in the Metaverse.
How Can Businesses Leverage Metaverse with Data
Bloomberg reveals that the market in the metaverse could reach a whopping $800 billion by 2024. With brands making waves on virtual or digital platforms, many businesses may consider using the metaverse to connect with a younger audience. Plus, Bloomberg says that live events and ads could drive the numbers higher.
Telling A Story Virtually
The metaverse offers an opportunity for brands to tell their story without having to set up physical spaces and other location or construction costs. With the metaverse available for retailers, users can access their products anytime, anywhere.
Retailers can partner with SaaS companies to help them design their virtual stores and update them with new products. Plus, they can even integrate their ecommerce stores into the metaverse for seamless browsing or checkouts, and it would be easier to shop in the metaverse.
Is Lab-Grown Meat Good for Your Health and the Planet?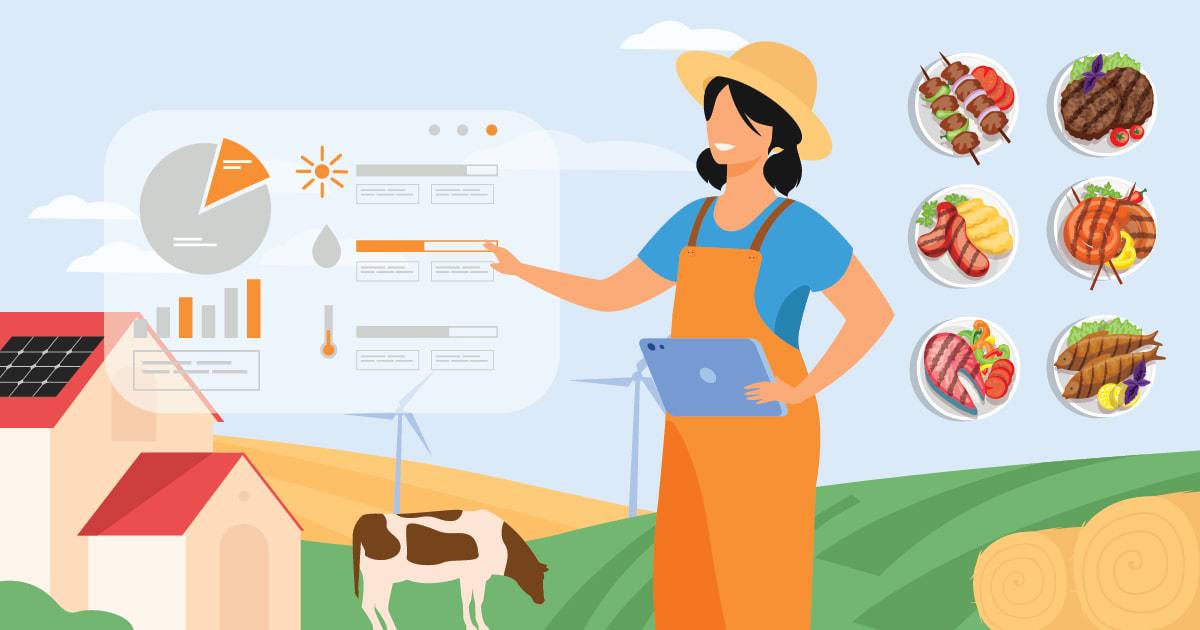 A CNN report shows the possibility of eating meat without farming, slaughter and the risk of high cholesterol levels. But here's a question – is lab grown meat good for you? 
Uma Valeti, the founder-CEO of Upside Foods, said that cultivated meat is real meat grown directly from animal cells. These products are not vegan, vegetarian, or plant-based. They are authentic meat made without the animal.
"Cultivating meat is similar to brewing beer. Rather that growing microbes or yeast, we grow animal cells," Valeti said.
Scientists conducted the study by taking a small cell sample from livestock animals such as a cow or chicken, then identifying cells that can multiply. Then, they put these cells in a clean and controlled environment. After which, they nourish them with essential nutrients they need to replicate naturally. With that, the scientist can mimic the conditions inside an animal's body. 
"It is getting meat minus the slaughter," Christiana Musk, founder of Flourish*ink, said at the Life Itself conference. Flourish*ink is a platform for curating and catalyzing conversations on the future of food.
Mosa Meat, a Netherlands-based food technology company, revealed that some companies are moving away from "lab-grown meat." These companies call this cultivated meat, cultured meat, cell-based or cell-grown meat, or non-slaughter meat.
Aside from mitigating animal slaughter, cultivated meat could also help slow climate change. 
Related Article: Lab-grown chicken to be sold for the first time ever
How It Works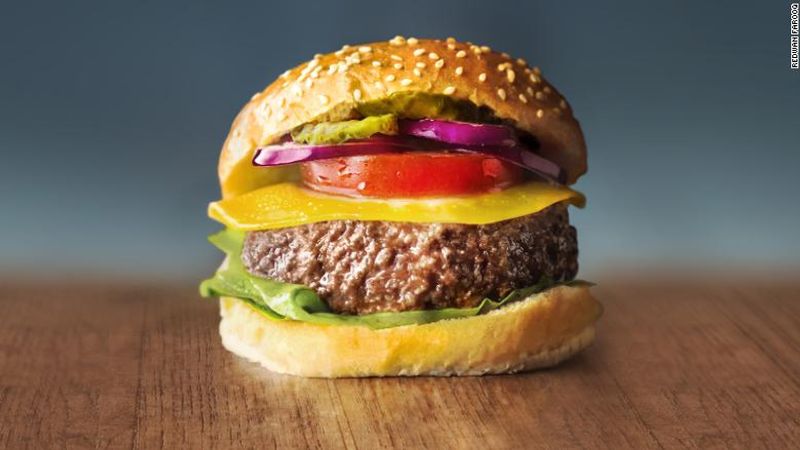 Source: CNN
Making cultivated meat is based on the field of tissue engineering or growing human tissues in a lab for medical repairs and regeneration.
Here are the steps of cultivating meat, as Josh Tetrick, CEO of Eat Just, Inc, discussed.
Scientists get animal cell samples by getting a small amount of tissue through biopsy. Then isolates cells from eggs or traditionally grown meat or obtains cells from cell banks.
Next is identifying nutrients for the cells to consume vitamins, minerals, and amino acids. It's fed like a traditionally grown chicken with cells that gets nutrients from soy and corn. Isolated cells can absorb the nutrients provided in a lab or facility.
The cells are processed in their nutrient bath in a bioreactor, a large stainless steel vessel "that has an internal process by which it agitates cells under a particular pressure to create an environment that allows cells to grow efficiently and safely. This process is making raw meat.
The cell sample takes more or less two weeks to grow into the desired size, which is "about half the amount that a chicken would take.
The final step is converting the meat into the finished product, whether that's a chicken breast or nugget, or beef burger or steak.
Is Lab-Grown Meat Good for You?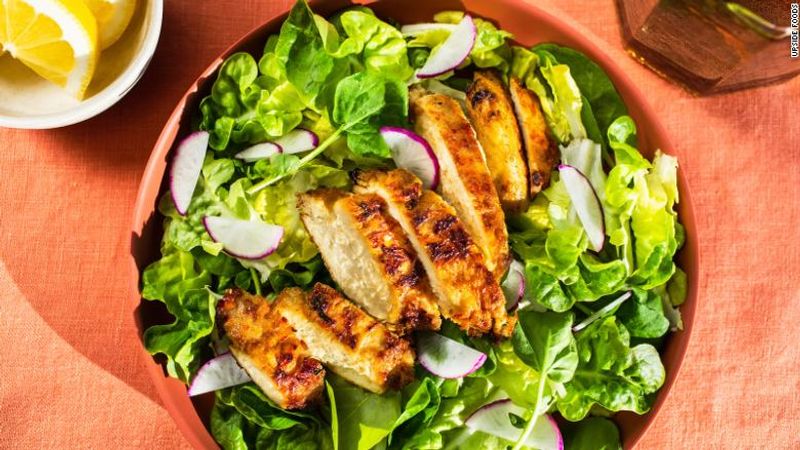 Source: CNN
"Whether it's animal welfare, climate, biodiversity or food safety, there are many important reasons to change how we eat meat," Tetrick said.
For instance, few to no animals would have to be farmed and used for cultivated meat, and a vast area of land wouldn't be needed to grow feed for them. Also, a single cell could make hundreds of billions of pounds of meat, Tetrick added. There's no limit.
The Intergovernmental Panel on Climate Change's 2022 assessment report said that cultivated meat is an emerging food technology that could help substantially reduce global emissions from food production because of its "lower land, water, and nutrient footprints."
Whether cultivated meat will require less water is debatable and remains to be seen, Kaplan said, "because you still need a lot of water for cellular agriculture."
And cellular agriculture may or may not result in a substantial reduction in energy use, according to the IPCC.
Nutritional quality and impacts on human health are areas where "cultivated meat can shine, because the process is much more controlled than traditional agriculture," David Kaplan, a professor of biomedical engineering, said.
Conclusion
Is lab grown meat good for you? The topic of meat is quite challenging because it is culturally connected. It has all the tradeoffs between access, health, sustainability, animal welfare, and taste. It's a topic of significant debate. However, if lab-grown meat ends up ticking off all the essential elements, it could be considered a great success. Upside Foods' Uma Valeti said it is when people can eat the meat they want with slaughter.