My 7-Day, $7 GraphicsZoo Review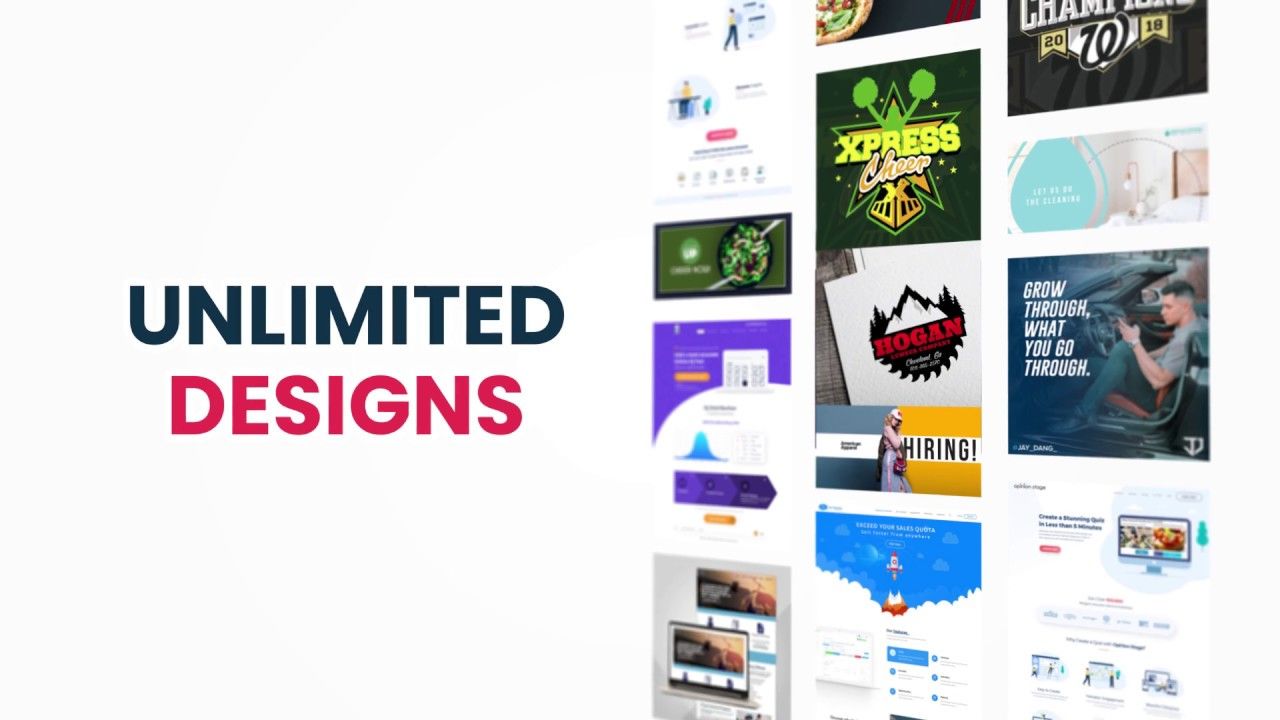 The luxury of an on-demand graphic designer is a recent one. Gone are the Mad Men days of walking into a glamorous, sexy office building to hire a firm to do design work for you. Now, if you need a design completed, all you have to do is log on. GraphicsZoo is one such on-demand graphic designer. Here is a GraphicsZoo review you do not want to miss.
Side note – how fun is it to say "GraphicsZoo review" out loud? Say it with me "GraphicsZoo review." Fun, no?
Anyway…
For a flat, monthly rate you can have all the designs your mind could dream of. So, I decided to see what was up with them. I signed up for their 7 Day $7 Trial. Not a bad deal, right? Here's how my experience went.
Logging On, Part One
When I first signed up for GraphicsZoo, I didn't actually sign up. Not yet anyway. I had filled in and submitted the necessary log-in information. Next was the payment information. I paused on that for whatever reason, got distracted and closed the window. I would take care of it the next day when I had a moment.
GraphicsZoo, however, took the initiative. I received this email the following day:
I hadn't given them any money yet. Seems a little odd for a company to get the ball rolling when a customer has knowingly not handed over any kind of payment information. They sure seemed eager to get started, so, why not? Let's get to work.
Except, when I clicked on "Post a New Project," I was sent to this page:
You may be asking yourself, "what the hell is Laravel?" Because I sure did. Laravel is a free, open-source PHP web framework. It's a website programming tool. That's the best way I can explain something I don't fully understand in layman's terms.
Why was I sent to this page by an official GraphicsZoo email?
¯\_(ツ)_/¯
Logging On, Part Two – The Sandwich Shop of My Dreams
Now ready to hand over proper payment information, I signed up a second time. Again, GraphicsZoo sent me an email about starting a project before I had submitted the payment information. But this time, they didn't even give me time to walk away.
I get it, you're Eager McBeavers. Let's wait until I hand over payment information, yes?
Once I got settled in, I submitted my design request. Since high school, I've had a very silly dream about opening up a sandwich shop. So, to make a younger me excited, I decided to create a logo for this dream sandwich shop.
My nickname in high school was Blondie, so I decided to stick with the theme and name my dream shop "Blondie's Sammiches."
Now, I had plenty of ideas as to how I wanted a logo or a label to look for this dream shop. But I wanted to see what GraphicsZoo designers could do with minimal direction. I gave them the initial freedom to decide for me. Let's see what kind of raw talent they got.
I asked for a classic New York deli-style design, and the rest was up to them. At least to start.
Once submitted, I happened to notice the expected delivery date. September 6. That date would seem arbitrary, but I signed up on September 1. Kinda funny that the first expected delivery date is just under the 7-day mark, no?
I see what you're doing, GraphicsZoo.
Design First Draft
To GraphicsZoo's credit, they delivered the first draft ahead of schedule. For minimal direction, they delivered a half-decent design.
I asked for a classic New York deli-style design. I think, despite the super-dated early 90's color scheme, they did pretty okay.
Now, I wanted to see how they would take direction. I preferred the first design with the text wrapped around the sandwich logo. I only wanted to change the color. I asked for a variety of text options (black, white, and colored) and that the sandwich be filled with "sandwich colors," for lack of a better description.
We all know what "sandwich colors" are, right?
Turns out, GraphicsZoo designers did.
The Waiting Is The Hardest Part
We were approaching the 7-day mark, so I was hoping to get a revision on the design before that mark.
I would periodically check-in, but I would have a difficult time navigating the site. Upon checking in, I would see this page:
If I were a less patient person, I would have been irritated. If I was paying regular, non-$7 prices, I would be furious. My inner Karen would be roaring.
After some digging and clicking, I would eventually find my project. But, frankly, I shouldn't have to do that no matter how little I'm paying. If I'm about to open my dream sandwich shop, I want to be able to find my potential logo with absolutely no issues.
Seeing empty folders on an initial log-in is, well, not good.
Design Second Draft
Thankfully, one day before the end of the 7-day trial, I received a second draft. To my delight, they had followed my directions well.
Sure looks like "sandwich colors" to me.
If I had more time to work on this, and if I were actually opening up my sandwich shop, I would have more revisions to make. But, considering the quality of design in the brief time allotted, I think this is a solid design.
What is "solid" in terms of an academic grade? A "B?" A "B-?" Either way, my mother would tell me to do better.
Cancelling The Trial Before The Real Charges
I was now in a time crunch. Considering I don't want to pay over $300 for a service I won't be returning to anytime soon, I wanted out and fast. I mean, look at these prices.
Not exactly in my budget. So, it was time to cancel. I requested a cancellation and then… well, I waited.
But, I don't want to wait to see if my cancellation goes through or not. When you go to cancel your Netflix subscription, they cancel it. There's no suspense. And when there's that amount of money at stake, suspense is not the emotion I'd like to be feeling in the moment.
I reached out to GraphicsZoo's support team. I had asked for a confirmation of cancellation. But they had something else in mind, at first.
And so, our dance began.
There was a decent amount of back and forth. "How about this subscription plan?" No, just cancel, please. "Well, how about this one?" No. Just cancel, please. "Consider this plan!" I said NO. No means no!
Eventually, my persistence and complete and total unwillingness to pay a single cent more won out. Grace, my support … person, finally conceded.
She was doing her job. Can't sneeze at that. I can sneeze at the practice of hounding someone not interested in paying a single cent more. If I were running a business, however, I'd insist on that policy.
I may have been mildly annoyed about that process, but ultimately no harm was done. The cancellation went through.
Conclusion
All in all, I would call my 7-day $7 trial experience with GraphicsZoo mediocre. I found the initial signing-up experience to be bizarre and unintentional. There's no way GraphicsZoo meant to send me to a web programming tool when asking me to start a project.
That's the kind of whoopsie-daisy that really needs to be rectified, and immediately.
I was slightly irritated by the persistence of a support coordinator to get me to keep paying them, but that's the nature of business. There's nothing wrong with that.
I was mildly impressed with the designer's ability to deliver a decent design in a short amount of time with minimal direction. What they delivered was fine, but given the circumstances, I think it was solid.
Despite the decent work by the designers, I probably wouldn't recommend GraphicsZoo. The experience with the initial signing up, the difficulty navigating their site, and the over persistence by the support department left me with a bad taste. There are plenty of other services out there better organized with the same quality of design.
If I could put my experience with GraphicsZoo in a single word, it would be "Meh."
Be sure to read our other GraphicsZoo review to help make up your mind!
Side Hustle and Self-Employment Are Growing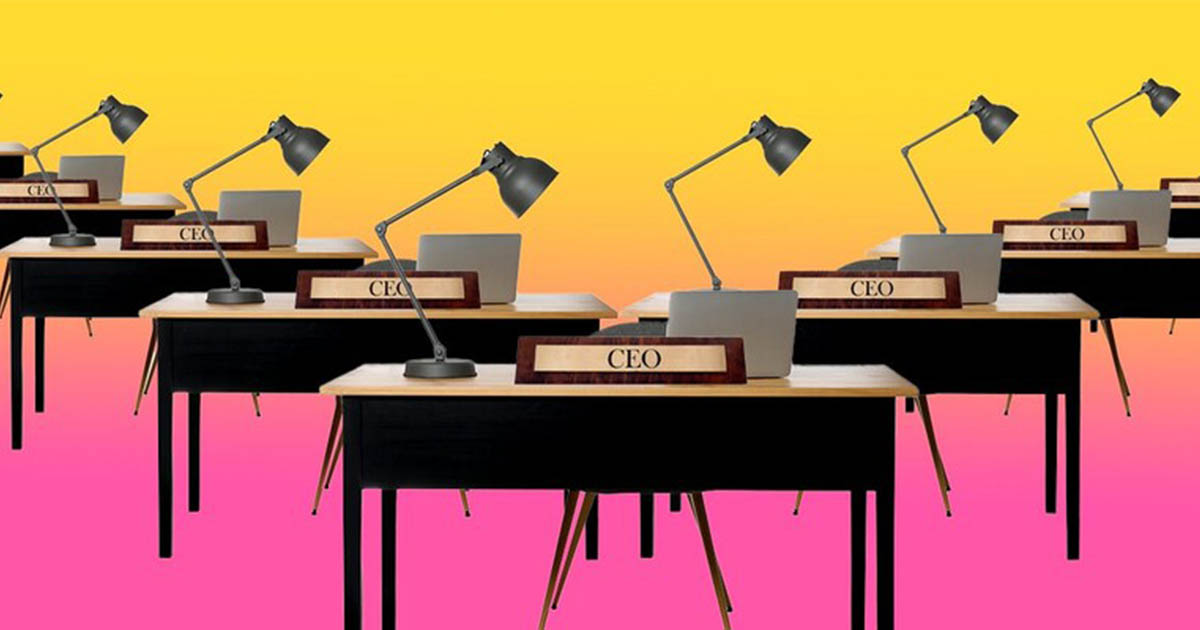 COVID-19 has changed every health facility in the US, including the one where Michopoulos worked. Protocols were restructured every day, and telehealth suddenly became a thing. A few months into the pandemic, new business applications soared. Alongside, side hustles are growing. It has already allowed millions of Americans like Michopoulos to work on their phase and generate extra income.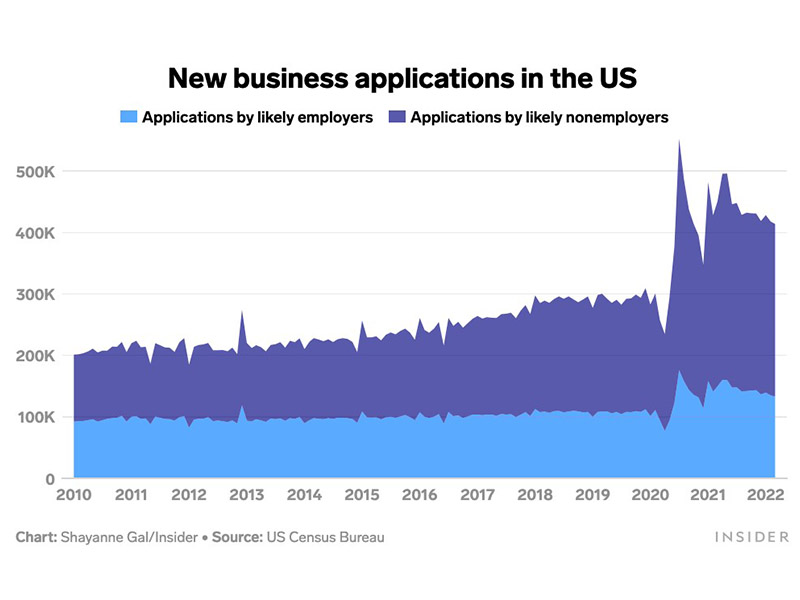 Alexis Michopoulus is a US-based doctor who dreamed of having her own private clinic. No matter where she worked, whether at a primary care center, an urgent care clinic, or a community health center, she was forced to attend to patients every 15 minutes or so. That's why she couldn't develop a real relationship with her patients. The clearcut solution was to start her own practice, but she kept putting it off for several reasons.
With the surprising increase in business, new applications spiked to record highs, soaring as much as 89 percent above 2019 data. And those numbers don't even count those Americans who have pursued side hustles while keeping their full-time jobs. On Etsy, sales surged by almost 25 percent in 2021. Meanwhile, registrations on the freelancing platform Fiverr grew twice during the past two years. 
"The numbers are remarkable. People see increasing market opportunities, given the new normal we're headed to." – Professor John Haltiwanger, University of Maryland. 
Since side hustles are growing, it has also contributed to an era of mass resignations and forced employers to extend more benefits to existing full-time workers. And if the business explosion continues, it could give America a much-needed jolt of dynamism. Haltiwanger said that job creation would be robust and there would be lots of innovation.
From Stagnation To Explosion
Most Americans don't pursue self-employment, and most businesses have been around for many years. However, there's a reason economists like Haltiwanger worry about entrepreneurship. It's vital for the health of the economy in the long run. New businesses create an inequality in the share of new jobs because they hire people with less experience and fewer credentials. But they drive innovation by trying new things. Moreover, they encourage more competition in the marketplace, reducing prices for consumers.
Before the pandemic, America's startup rate had been a downtrend for many years. In 1984, the rate was recorded at 13.1 percent. By 2006, it went down to 10.1 percent, and in 2019 it was only 8.2 percent. Surprisingly, the pandemic awakened the country from its entrepreneurial inactivity.
At the same time, the number of citizens registering for an employer-identification number skyrocketed. In March 2022, applications for EINs were higher than 40 percent compared with the monthly average in 2019. And that statistic most likely misses the rise inside hustlers, who often don't apply for EINs. Statistics show there are now at least 3.7 percent more self-employed Americans than before the pandemic.
Will Side Hustle and Self-Employment Explosion Last?
The big challenge now is how long the entrepreneurial boom will last. Will it weaken once life returns to something close to normality? Or will we consider the pandemic as a turning point for the economy?
At least, the boom in self-employment and side hustles proves that it was wrong to give up on American entrepreneurship that weakened over the past few decades.
"One of the essential lessons to learn from the pandemic is that there is a lot of motivation for people to go independent," economist Adam Ozimek told the Business Insider. He also said that it is a matter of the conditions fit for people to start businesses.
The 8 Sexiest SaaS Companies of 2022 (So Far…)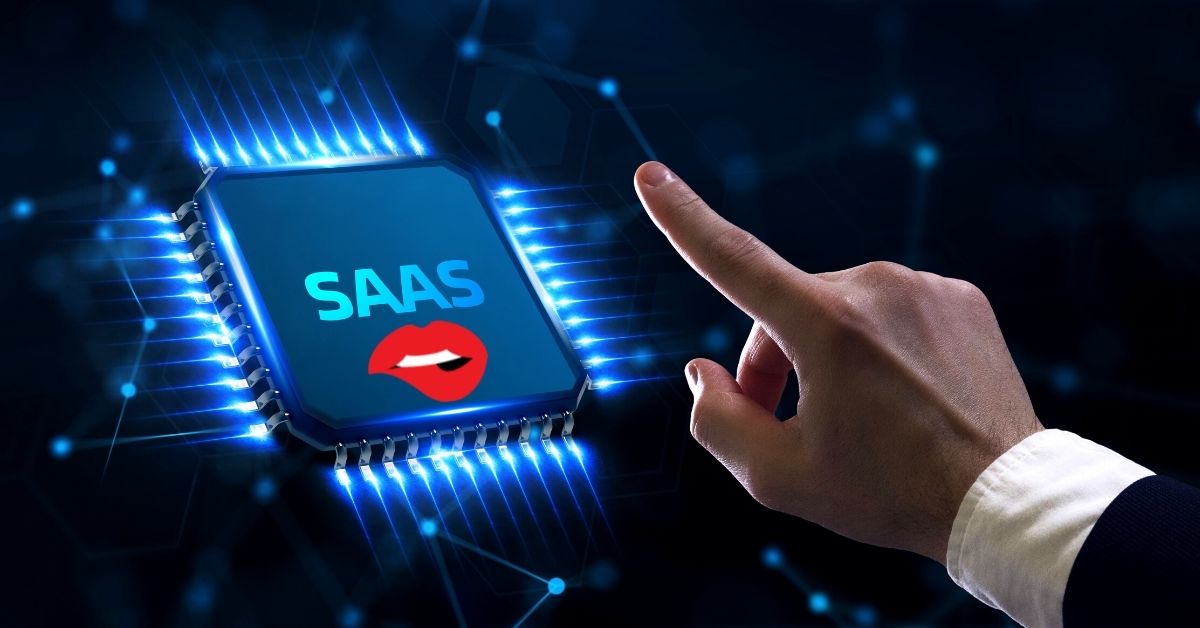 Did someone say, Sexy as a Service? No? Too bad. Because here at Owners' Magazine, we think SaaS are some of the sexiest services out there right now. The deeper society dives into the online world, the hotter SaaS gets. You can think of SaaS as a new kind of infrastructure, like roads and power, but on the internet.
Companies that are developing their own SaaS technology are building our future one digital brick at a time. To celebrate some of these companies, here is our list of the 8 Sexiest SaaS Companies of 2022.
So far… 😉
Nothing is sexier than quality VPN. This VPN service was founded in 2016 by the Swiss company Proton Technologies (the company behind ProtonMail). They tout a heightened focus on security, a free, no-ad version of their VPN, and a much faster speed as differentiators. In a September 2019 TechRadar review:
"ProtonVPN's network is small, and we had some performance issues during testing. Still, speeds are generally better than average, the apps are well-designed and we have to applaud any genuine VPN which offers a free, unlimited bandwidth plan."
ProtonVPN currently has 1,529 servers in 61 countries. They are available for Windows, MacOS, Android, and iOS.
You know what's not sexy? Not having all of your social media links in one place. Thanks to Linktree, that's no longer an annoyance. This freemium social media reference landing page was inspired by that very annoyance. It was reportedly created in six hours and had 3,000 users overnight.
In 2019, Linktree was included on CNBC's 'Upstart 100' list of "brightest, most intriguing, young startups promising to become the great companies of tomorrow."
You ever have a sexy tshirt idea but don't know where you can get it printed? Worry no more. Printify, founded in 2015, is a freemium printing platform for artists, entrepreneurs, and more who need to produce their designs on any material – apparel, wall art, home decor, accessories, tshirts, even tablecloths.
Tablecloths? That's ridiculous. Sign me up.
Sexy as it is, traveling is a real pain in the ass, no? Tripactions is a software-based solution to those ever-so-troublesome travel management issues. It's a cloud-based, one-stop-shop for business travel that allows companies to book hotels, flights, and accommodations with zero hassle.
Book trips, file receipts, modify reservations, track travel itineraries, chat with travel support agents, and reconcile expenses. Only thing that's missing is a selfie for the haters.
The feeling of designing the perfect design is one of the sexiest feelings out there. Shapr3D is a modeling app for iPad Pro that's way hotter than the competition. It's a free app – all modeling tools are included within the app itself. It's perfect for engineers, industrial designers, jewelry makers, 3D hobbyists, architects, and doodlers regardless of their experience in design.
The Computer-aided design (CAD) industry is expected to blow up in the next few years. So, might want to hop on the Shapr3D train.
If you want your work team to be at their sexiest, you might want to get ahold of Lokalise. This cloud-based localization and translation management system was designed primarily "for tech-driven teams managing iOS, Android apps, web, games, IoT or digital content, and software in general."
Lokalise is recognized for its "web-based collaborative editor, cross-platform projects and localization options, and plugins." This hot little app streamlines the translation and localization process and collaboration among developers, designers, translators, and project managers.
Zoom may be overdoing it, but Hopin is making video teleconferencing sexy again. Hopin has hosted over 80K events, working with organizers like United Nations, NATO, and Unilever.
There are customizable rooms and user experiences. That means that hosts can create a number of creative programming. You can hop from room to room like one would at a live exposition.
Not only that, but hosts will have access to a full suite of analytics to understand which events worked and which did not.
You can't get much sexier than some serious security, right? Recorded Future is an intelligence platform designed to provide active recommendations around security. They specialize in the collection, processing, analysis, and dissemination of threat intelligence.
By using their special patented machine learning and natural language processing methods to continuously collect and organize data from open web, dark web, and technical sources. These are the security kids you want on your side.
What do you think are the sexiest SaaS companies of 2022? Is there anyone we didn't include that you think you should have? Comment below and tell who you think should be included in our list of the Sexiest SaaS Companies of 2022.
Helix-Tower: Amazon's New Virginia' HQ2′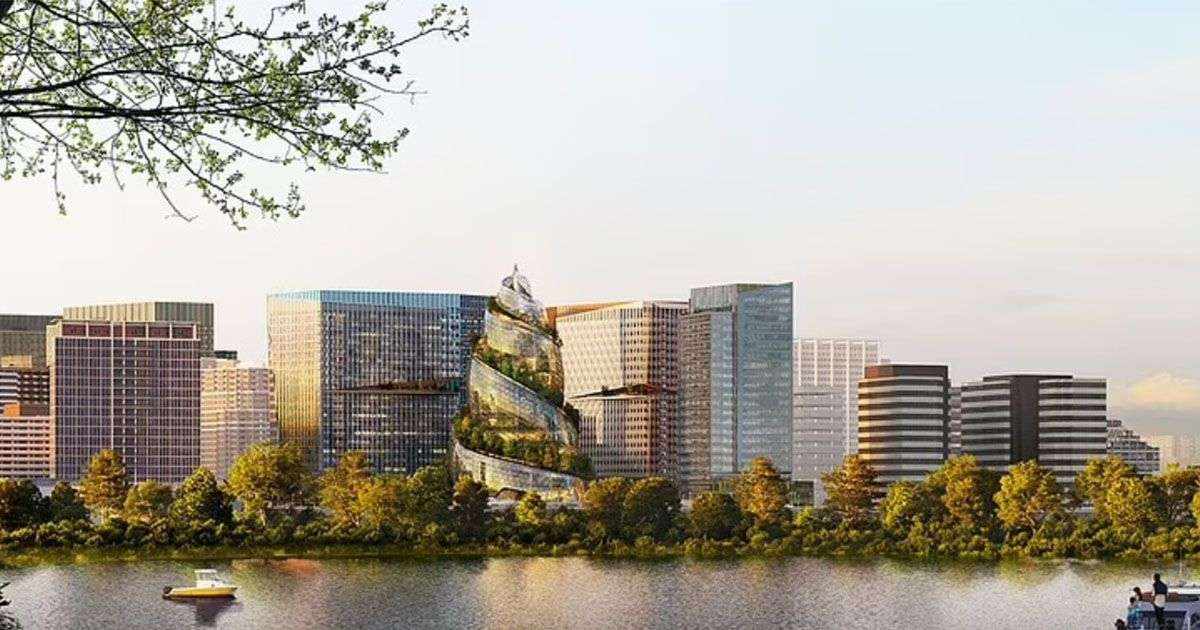 Here's the other Amazon forest! The multinational online shopping firm will build a helix-shaped tower dubbed Amazon Virginia HQ2. The proposed infrastructure is complete with tree-lined "mountain" visitors can visit during the weekends. Arlington officials recently approved the construction of the tall building.
According to a Daily Mail report, Amazon's second headquarters in Virginia will sit in the middle of the company's new $2.5-billion campus just across the River Potomac from Washington DC.  
The Arlington County Board unanimously approved the construction of the 350-foot-tall building. The NBBJ designed the building. NBBJ is an American global architecture, planning, and design firm with offices worldwide. 
Amazon Virginia HQ2 Will Dominate the Region's Skyline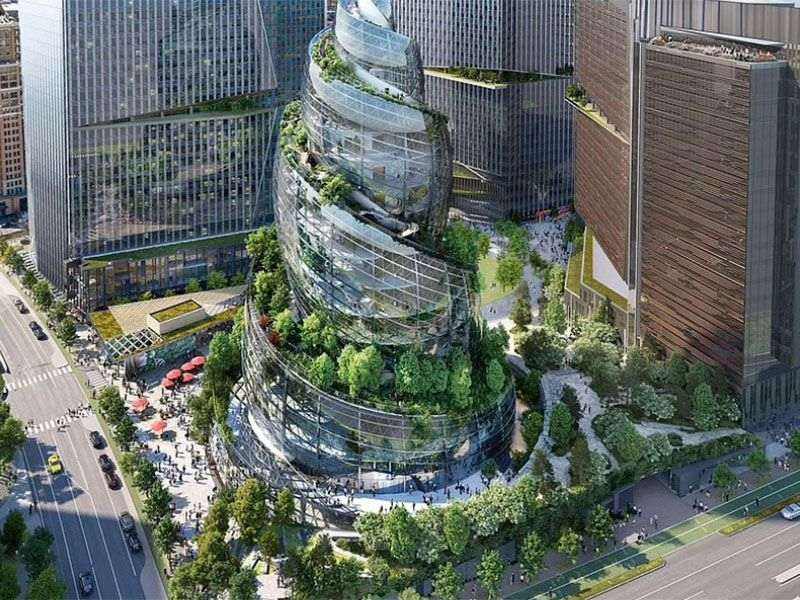 There's a law that prohibits skyscrapers within the District of Columbia. The Height of Buildings Act of 1910 was approved by the 61st United States Congress on June 1, 1910, to limit the heights of buildings in DC. It generally bans building heights along residential streets to 90 feet and along commercial corridors to the width of the street's right-of-way or avenue on which a building fronts, or a maximum of 130 feet, whichever is shorter.
The Amazon building will be one of the tallest structures in neighboring Arlington County. The Helix will dominate the region's skyline from some vantage points like no building other than the Washington Monument. The structure generally features a spiral hike around its exterior, lined with trees, allowing visitors to follow an encircling outdoor ramp around the edge of the building to its summit.
The proposed building was first launched by Amazon in February 2021 and is one of many large offices that the web giant on the site will construct.
It will be completed by 2025 and will welcome around 25,000 workers. Once fully operational, the campus will also include a separate park, a community high school, and multiple shops.
Amazon has claimed that the Helix will have its artist in residence and meeting space for the staff.
The online shopping leader's global headquarters is in Washington, with Virginia now set to become its second-most-important US base.
It spent years searching for a possible second headquarters, with multiple cities setting out its stall across the US.
Some even confirmed recommending amendments to local laws to simplify Amazon to settle and start doing business in the area. They did so, hoping that its presence would beef up their economies. 
Why New York City?
Amazon ultimately announced it had chosen New York City as its site in late 2018. It said it was planning to open a vast new base on Long Island City in Queens, just across the East River from Midtown Manhattan.That sparked fury from the cities that had lost out, who were angry that a metropolis already replete with jobs had landed yet another multinational firm.
Many New Yorkers were also angry and feared Amazon's presence would further gentrify a notorious city for its astronomical cost of living.
There were also fears from progressive lawmakers – including US Representative Alexandria Ocasio-Cortez – that the new Amazon Virginia HQ2 would price out poorer locals.
On Valentine's Day 2019, the firm announced it had withdrawn its bid for its New York headquarters and was instead concentrating on building its Arlington site, which was announced alongside the Long Island City deal.
Following the release of The Helix's design, people on the internet poke fun at its unusual structure, suggesting it resembles everything from soft-serve ice cream to a poop emoji to a Christmas tree and a cartoon turd.
NBBJ previously designed giant orb-shaped greenhouses for Amazon's US headquarters in Seattle.