How Machine Learning in Video Games Will Disrupt the Industry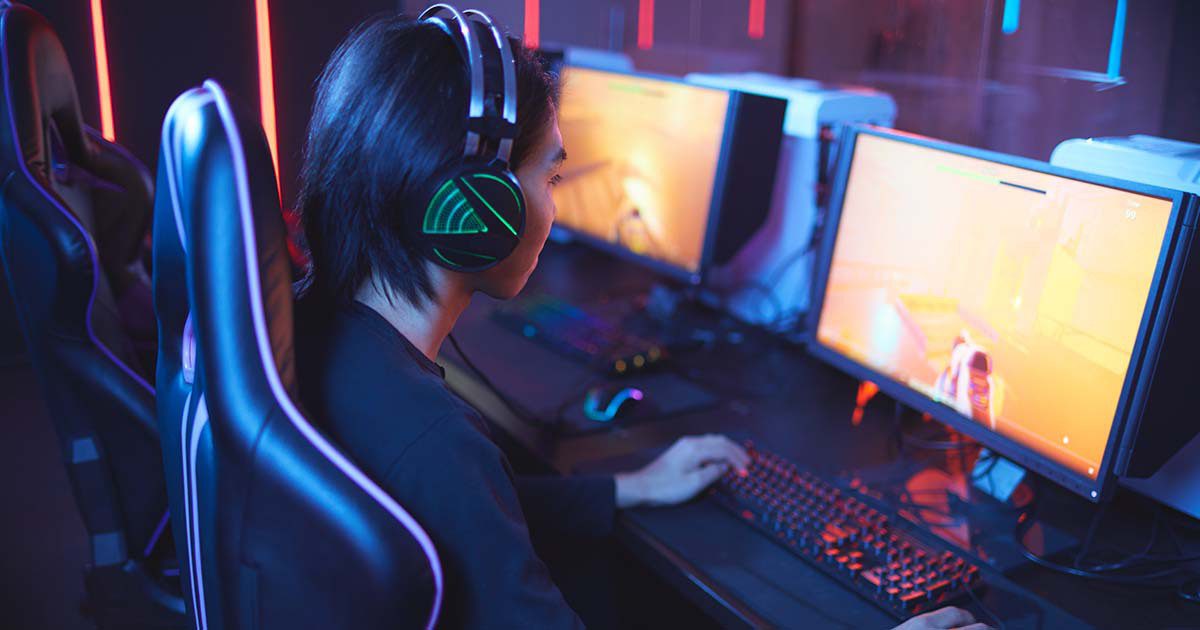 You may have noticed a drop in productivity when you utilize consumer-friendly and artificial intelligence (AI) machine learning (ML) tools. This may be due to the perceived time you know you'll be saving with the aid of these applications. 
A great example of this is the service called Craiyon, an app that simulates the experience of drawing with crayons. Aside from this, there is a plethora of chatbots and AI-generated art. They abound, and you can find no surprise in them. However, what's shocking is the sophistication that they come with and the general public's acceptance of them.
Microsoft's Massive Investments
The purchase of Nuance, a voice technology company, by Microsoft, shows the tech company's massive investments in this industry. This sale has given Microsoft control over some of the most controversial tools that power Apple's Siri. Microsoft's research lab, Redmond, has been building its own internal tools and features quietly. These tools are expected to be the next big technology for businesses and individual use.
How Machine Learning in Video Games Will Change the Industry
Today, machine learning techniques are used in almost every facet of our daily lives. How it merges with the gaming industry has enormous implications for Microsoft as a business. The video game industry's primary issue is the gap between expectations and investments.
Video games have become more complex to create, fund, and manage. The reason behind this is its explosion in exponential complexity and graphical fidelity. Photorealistic demos such as the ones made by Unreal Engine are one such example.
It has scenes and graphics that are insanely amazing. However, when we look deeper into its creation, we'll find that the manual labor involved is genuinely palpable, both regarding the time spent to produce it and, of course, the expenses.
In gaming, the definition of AI isn't what it means in a general context. Video game NPCs or non-player characters and their enemies typically run on a rules-based model. It often has to be manually crafted by a programmer. This differentiates machine learning models as they are more fluid and capable of creating their own rules within parameters.
They also respond dynamically to new data quickly and easily. This can be seen in everything: the NPC's behavior or content generation. When you ask a GPT-3 ML text model to create a quest for you in World of Warcraft, it uses random and unfiltered information from the internet, and the results are "fun." It recontextualized it and repackaged the date based on the request it received. In fairness, the system wasn't designed explicitly for these requests. 
Gathering its context from the internet, the AI model produced a practically infinite quest dialogue. It has drawn information about the game from websites and wiki entries to create realistic objectives, including real place names and enemy types. 
How Can A Game Developer Help
Imagine the results if direct access to better data and personalized context by a skilled game developer is added. We can anticipate better and more dynamic content from these models. Take the case of DALL-E and other similar models that can produce several variations from any given prompt. Then, they will refine them with details that are short of magical. 
These models are capable of remixing existing images, what more with variations of game monsters and other in-game behaviors and animations. While these developments are expected to be the future of gaming and AI, human intervention is still a requirement for future cases and situations.
In the coming years, this proves that handmade content will still be the core foundation of the best video games.
Venture Capitalists Still Pursuing Gaming Companies for Funding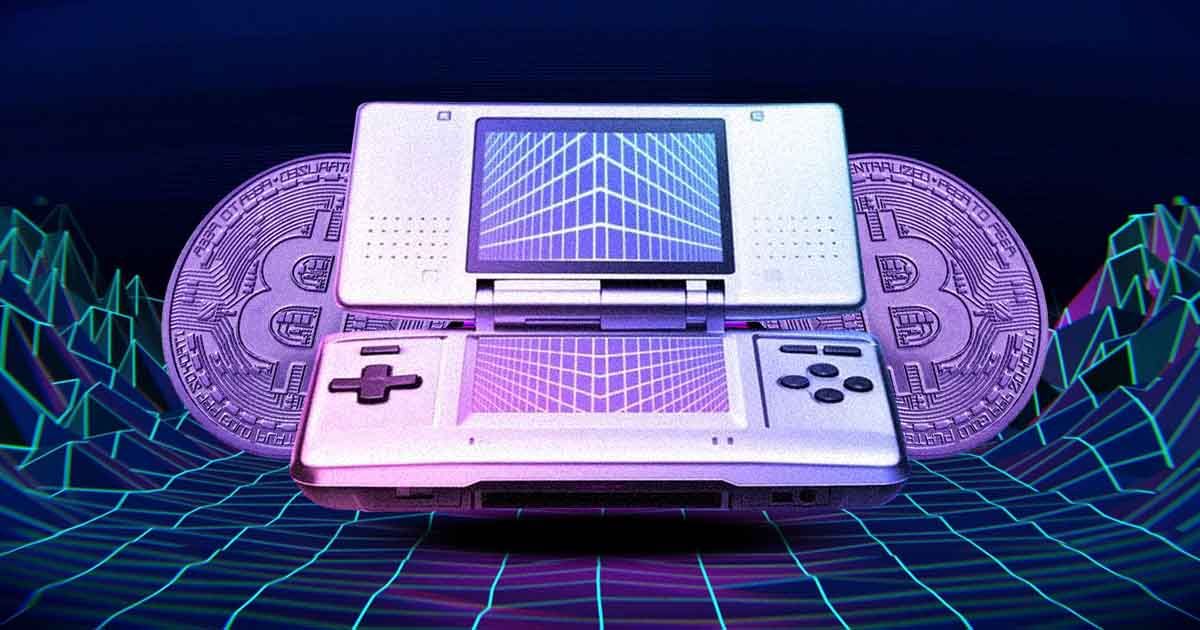 Investors are rushing in to put their money into the crypto landscape. Proof of this is the popularity of play-to-earn gaming companies to these venture capitalists. Making news recently was private Silicon Valley venture firm Andreesen Horowitz (a16z).
The private company dedicated $600 million in funding to gaming startups to level up its stake in Web3 technology, $6 million of it went to startup Halliday. This lets its gaming patrons buy and use digital assets in the metaverse. Andreesen Horowitz wasn't alone as Hashed, a_capital, and SV Angel also joined in on the funding.
Halliday and Other Gaming Companies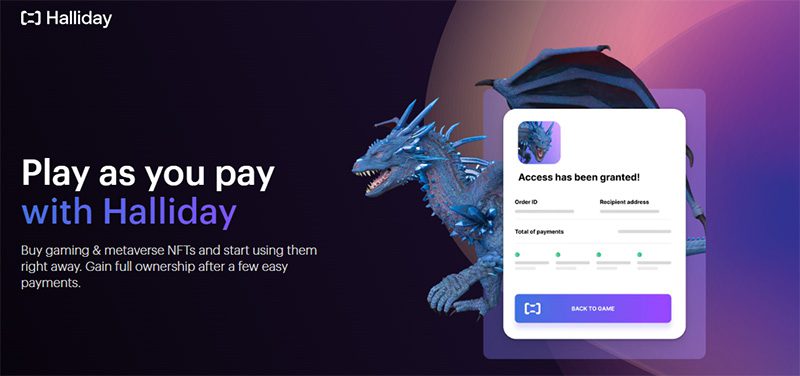 In a Halliday blog post, co-founders Akshay Malhotra and Griffin Dunaif expressed their gratitude to their new backers. They announced the upcoming launch of the first-ever solution that lets people have ownership of blockchain games and other metaverse assets using later payments.
From this, Halliday will be able to empower gamers by giving them access to ownership of game NFTs. Players will now be able to have a new gaming experience by letting them have a virtual avatar. They can also get distinctive skins as a way to express themselves or a great sword to finally beat the last enemy.
The founders also explained how Halliday would integrate with games and marketplaces as the alternative payment option at checkout. This will offer players a seamless method of securing ownership and paying for their NFT purchases over time.
They also mentioned how their solution would be easy and transparent with no surprises or hidden fees. This way, the players can start playing with their NFTs instantly. This will significantly cut down the players' waiting time.
In an interview, Framework Ventures co-founder Vance Spencer said that gaming companies and startups are still a popular investment for many investors. He stated the reason for this is the three billion gamers in the world. In addition, the half-billion who earn less than $5 a day and have access to the internet.
Outside the Gaming Sphere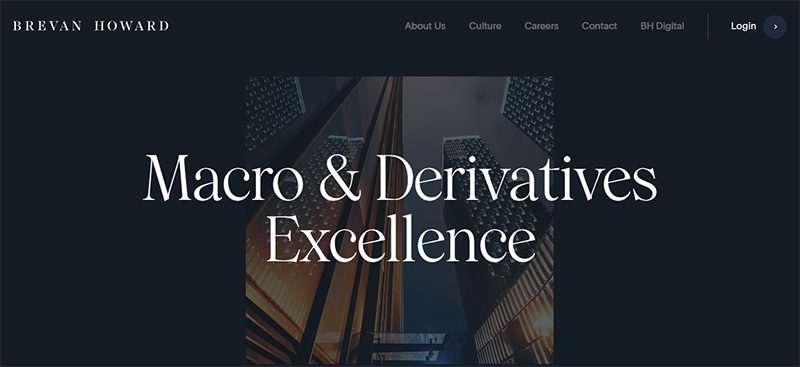 There wasn't much commotion in the crypto industry outside the gaming sphere the past week. Notably, many investors are still seen committing to startups building their bases in the industry. Special mention is Brevan Howard Asset Management which raised more than a billion from institutional investors. This allowed them to launch the most prominent crypto hedge fund ever.
This, from a company that's previously skeptical of the crypto industry. This latest development has implied that the European hedge fund will soon throw in more substantial support for the advancement and improvement of cryptocurrency startups.
In other news, decentralized BNB and Gnosis chain farming protocol, XION Finance also gave its statement. It announced the $50 million investment commitment it secured from GEM Digital Limited. The latter is a digital asset investment company based in the Bahamas. It claims to have investments in more than 30 utility tokens worldwide. 
They are now planning to use the funds to offer everyday users the power to earn high yields. They will also give them the ability to trade assets between multiple chains. They will also be giving them the chance to invest in tier one projects, according to Ron Quarmby, founder and CEO of XION Finance and XION Global.
In addition, GEM Digital committed $25 million in funding to the multi-blockchain platform Geeq. This is the platform that uses a patent-pending blockchain consensus mechanism. Its CEO Ric Asselstine said that with the commitment, they would be ready to bring enterprises and individuals into the metaverse and Web3.
Its parent company, GEM Capital, says it is a $3.4 billion alternative investment group. It manages a diverse set of investment vehicles that have its focus on up-and-coming markets all over the globe.
Is the PSVR 2 Price Worth It, or Just Buy the PlayStation VR?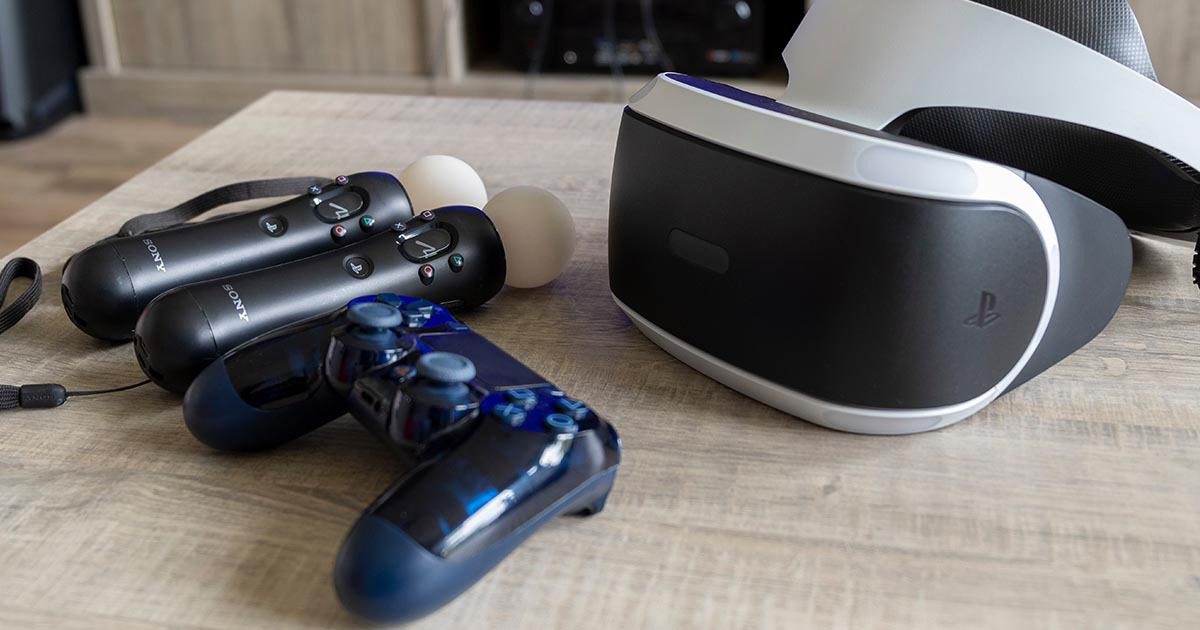 Sony hasn't yet announced the release date of PSVR 2, leaving many Playstation fans wondering, is the PSVR 2 worth it or should I wait? Some think it is worth the wait with its hardware upgrade and compatibility with PS5 games. But since the PS5's second anniversary is fast approaching, fans want to know more about the next model. Will it be an improvement, and have it fixed its predecessor's issues?
To wait or to buy, that is the question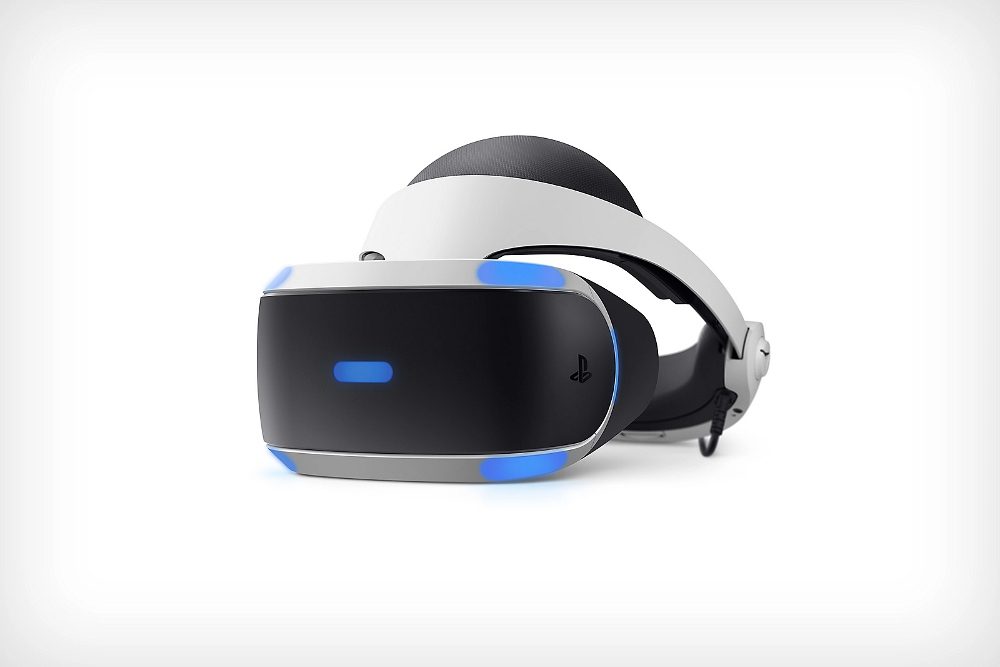 The big question of whether to buy a new virtual reality headset is still unanswered. Fans turn to rumors as expert analysts Ming-Chi Kuo and Ross Young has hinted that the PSVR 2 will be released on Q1 2023. The delay may have been caused by the chip shortage or a PS5 console shortage. Whatever the reason, it's still up to consumers whether to wait or buy now.
Release Date
On the Playstation blog, they announced the next generation of PSVR. Sadly, Hideaki Nishino, the Senior VP of Platform Planning & Management, said there's still a lot of development going on for their new VR system. Even the release date seems vague as Sony looks more concerned with producing enough PS5 consoles than announcing when it will be out.
The original PSVR is still working fine and is compatible with the PS5. You will need the free camera adaptor to connect it to your PS4 Playstation Camera. Also, you have to take note that there are no PS5 games that are compatible with the PSVR.
You will still need to play the PS4 games, which are backward-compatible on your PS5, if you want to use the headset. Because of this, i's safe to assume that waiting for the PSVR 2 is the cost-effective choice.
The PSVR Price Tag
When it was launched in October of 2016, the price of the PSVR has not decreased much from its $399 tag. Currently, you can find special PSVR bundles with huge discounts. This comes with the PSVR Marvel's Iron Man VR Bundle, which has an approximately $349 price tag.
If the release of the PSVR 2 in the first quarter of 2023 is true, then you will most likely find deals from the previous winter holiday season. Although there is no solid basis for the PSVR 2's price, estimates are within the $399 to $499 range.
PSVR 2 Games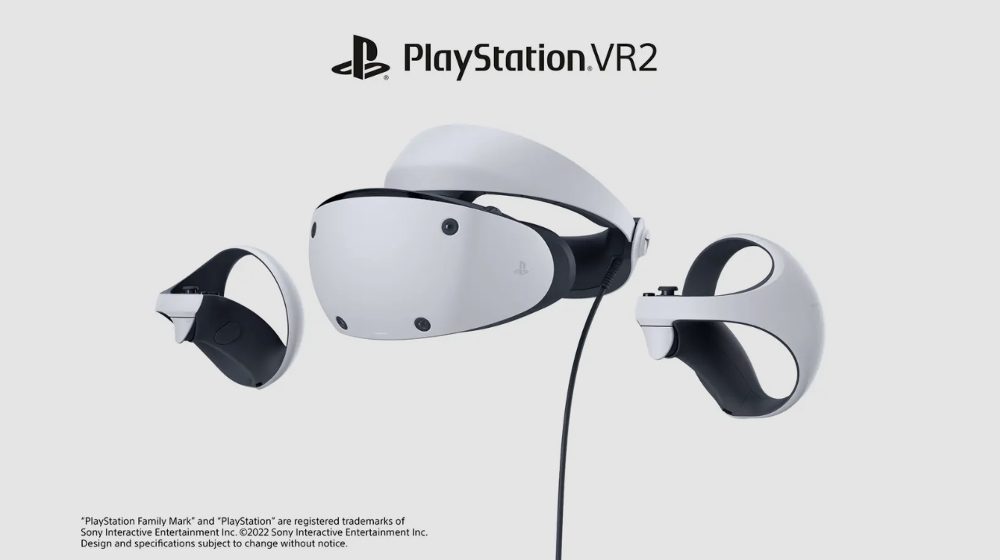 Although PlayStation fans are still in the dark about many other details, Sony has confirmed that there will be over 20 games available when the PSVR 2 is launched. At the 2022 business briefing, Sony Interactive Entertainment CEO Jim Ryan has spoken about the investments they are making to secure third-party games with the existing first-party exclusives.
These include Pavlov Shack by Vankrupt Games and Low-Fi by Iris VR. Sony also recently announced Horizon Call of the Mountain, a new game exclusively built for the PSVR 2. Guerrilla and Firesprite are developing it.
Other PSVR Rumors
Other rumors include Sony's attempt at reducing motion sickness with VR. In 2019, Sony filed a patent for a system that aims to lessen sickness with its head-mounted display. Another patent filed in 2020 shows how Sony wants to develop a technology that lets users experience sporting events live.
They call it the "insertion of VR Spectator in live video of live event." This is to give people the experience of being in a live event without being there. They only need to wear their VR headsets. These patents, along with many others, keep fans excited and wondering, is PSVR 2 price worth it?
And for other news, read more here at Owner's Mag!
Cyberpunk 2077's Release Meant 75% CD Projekt Stock Falls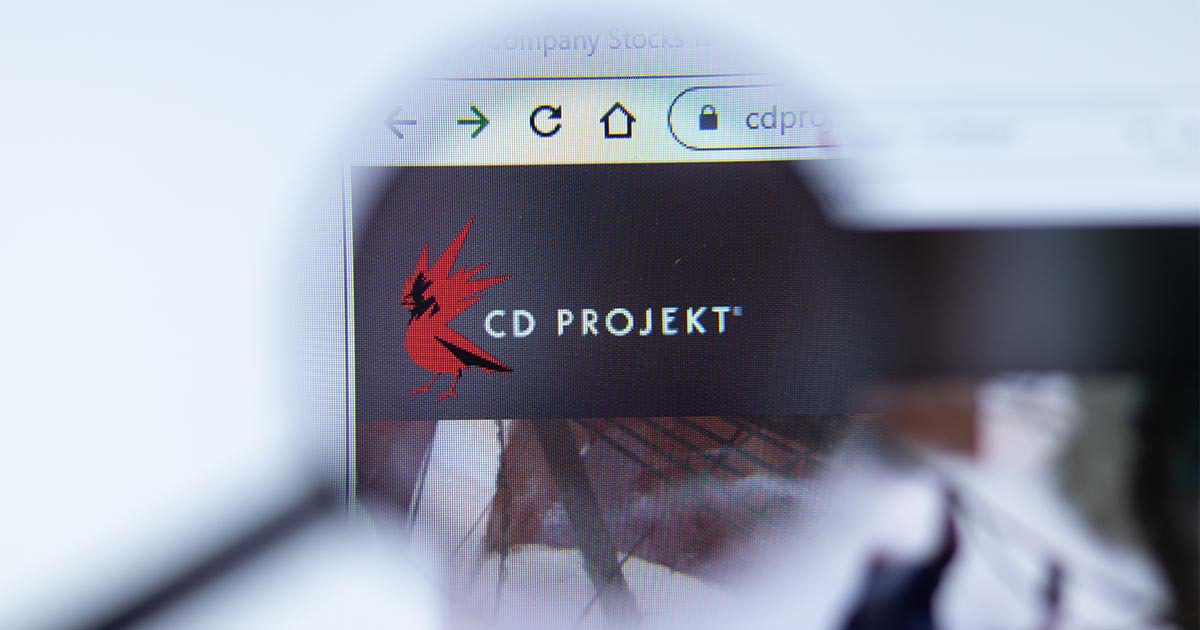 According to Business Insider Poland, CD Projekt stock falls after a disastrous launch and is now worth less than 10 billion Polish złoty (around $2.1 billion). This is because of the release of Cyberpunk 2077 on December 10, 2020. Before the launch, the Polish video game developer was valued at over 40 billion Polish złoty and was touted as Europe's most valuable game company.
Currently, CD Projekt is trading at its 2017 value and is no longer Poland's most valuable game company. Techland, the developers of the Dying Light franchise, has taken its place. Although its numbers aren't traded publicly, it is still estimated to be worth approximately 10.6 billion złoty, says Polish-language daily newspaper Puls Biznesu.
The business newspaper said that the redemption of 15 million shares for a consideration of 900 million PLN (Polish zloty) resulted in a single share having a value of 60 PLNs. When you assume that the number of company shares was pegged at 175.94 million, the valuation of Techland will be at 10.56 billion PLNs.
Cyberpunk 2077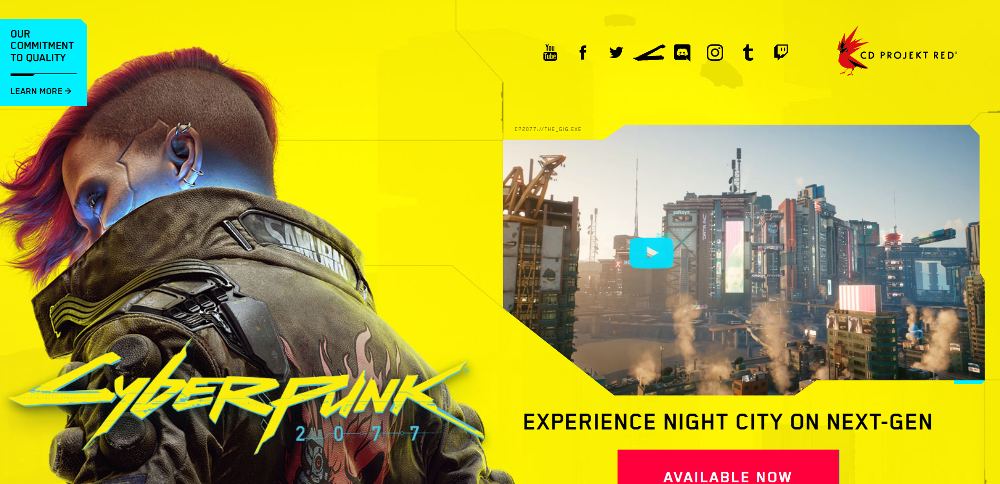 The Cyberpunk 2077 launch was one that many fans were anticipating and excited about. It was talked about as one of the most critical releases of the last console generation. It was released alongside PS5 and the Xbox Series X. However, unexpected things happened, and the launch went terribly wrong.
The highly anticipated RPG for PC and consoles was released after three delays. It saw a slew of technical issues, which resulted in refunds. The game was then pulled out from the PlayStation Store because of this.
Patches were designed to improve the game but took the company six months. It then went back to Sony's online marketplace in June 2021. This happened after CD Projekt stated that it believed the performance of Cyberpunk 2077 had reached a satisfying level.
In early 2022, CD Projekt claimed to have sold over 18 million copies of the game. They also announced that they are working on a significant expansion and a new storyline for Cyberpunk 2077.
CD Projekt Stock Falls After Disastrous Launch
To date, Cyberpunk 2077's launch is probably one of the most disastrous events in video gaming history. This, after building up a tremendous amount of hype. Not only that, the game was full of bugs and traces of a rushed development process.
CD Projekt once enjoyed a first-rate reputation with its development of The Witcher 3. But now, it seems all is lost as their numbers have fallen short of the 25 to 30 million sales expected for the game in the first year of its launch.
Now, it seems that CD Projekt RED is at the same level it was after its launch of The Witcher 3. DLC for Cyberpunk 2077 is on its way but is still rife with problems. The studio has The Witcher 4 in its upcoming slate and is already in pre-production. However, the disaster it experienced in the launch made gamers back out and will probably take something unique to bring them back.
Currently Developing
CD Projekt brings development in-house as a new generation patch for The Witcher 3: Wild Hunt is in the works. They have also taken in-house the development of the PS5 and Xbox Series X/S editions of the game to complete it in time. Saber Interactive is handling the external development of the game. 
They were the company that handled its Nintendo Switch port previously. Today, a new entry in The Witcher franchise is in pre-production.
To get back on track, the company should reconsider returning to The Witcher. The upcoming new entry in the series may just be the ticket.
And for other gaming news, read more here at Owner's Mag!