Is The Blackvue DR900X-2CH Worth it? In Depth Review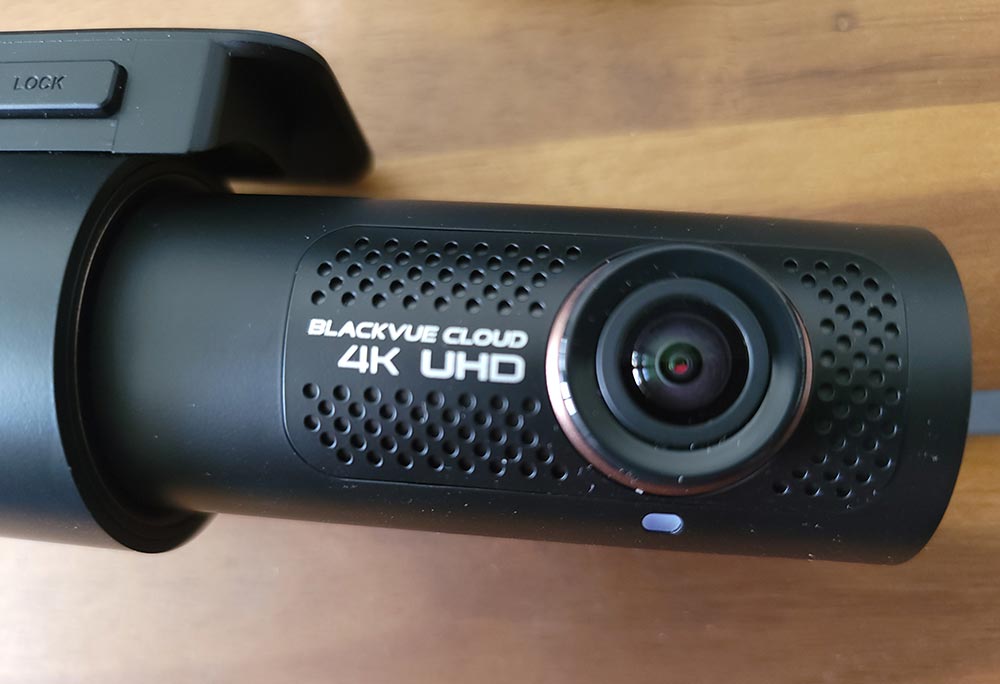 Blackvue, a well-known South Korean manufacturer, debuted their most advanced dashcam in 2020, the DR900X 2CH. This model replaces the previous generation of DR900S and comes loaded with new features. The main selling point being it now has cloud integration built into the unit. With the proper setup, you can monitor your vehicle 24/7 so long as there's an internet connection. 
Worth reading: See our of the iRoad X10 4K UDH Dashcam
Choosing 1 or 2 channels
If you don't think you'll ever need a rear camera, then choosing the one channel is fine. However, if you ever plan to add a rear camera later, you'll need to buy the two channels instead. The one-channel model isn't compatible with a rear camera and is missing the actual port to plug in a rear camera. If you want dual channels and have front and rear cameras, you'll need to make that decision up front.
What's in The Box?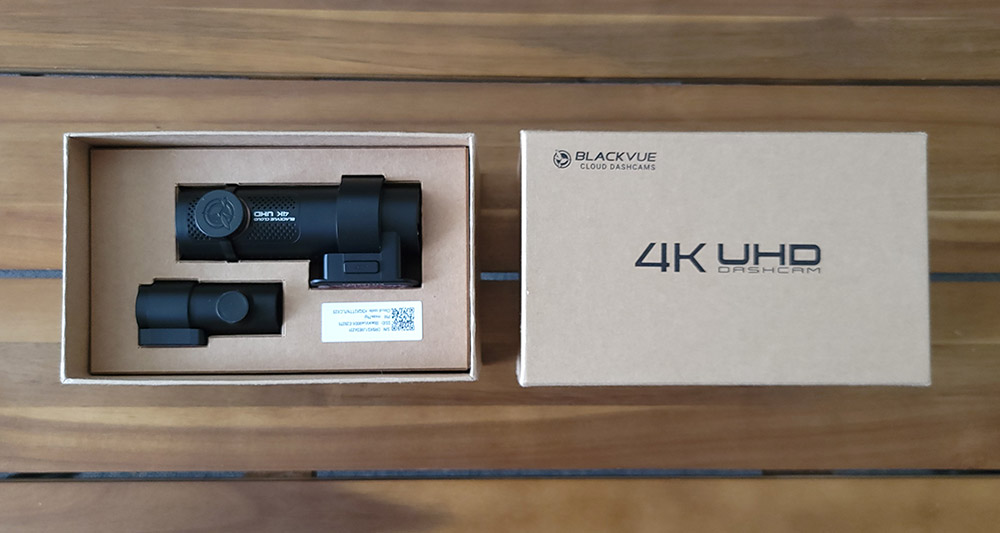 Everything comes in what seems like suitable and compact packaging. Both the front and rear cameras, accessories, and wires are well packaged, and there's no unnecessary packaging. We appreciate it when companies are environmentally conscious.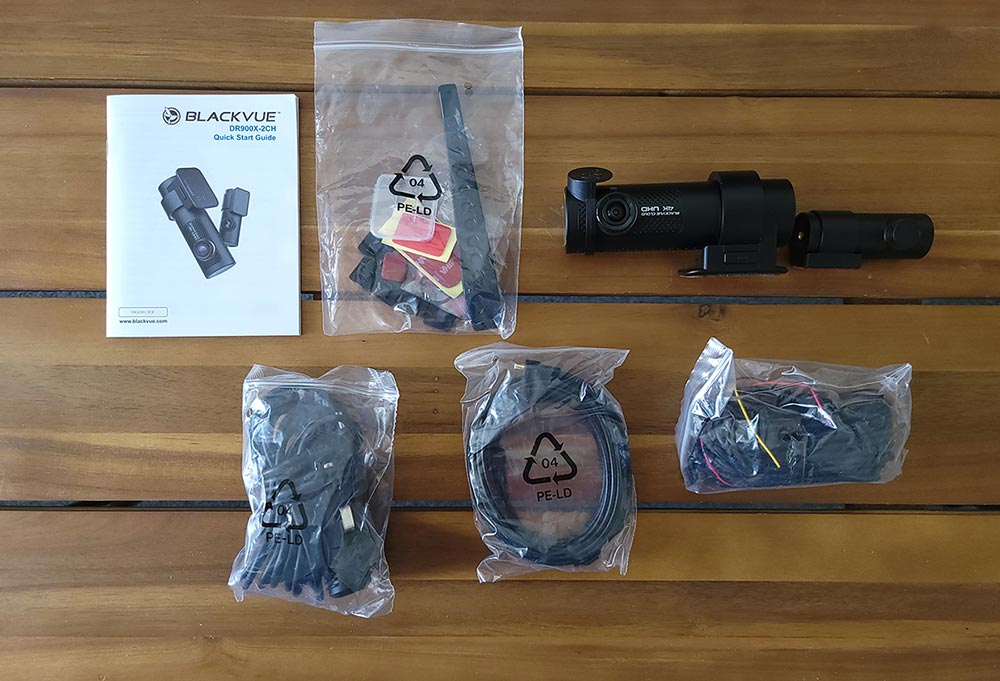 Inside the box is everything you'd expect and some more. There's an abundance of cables and wires that you'll need later for installation. One thing I noticed that Blackvue does that other manufacturers neglect is included installation tools. The pry tool was a lifesaver for me when installing, as it helped prevent damages that I otherwise would've had if I had used whatever tools I had.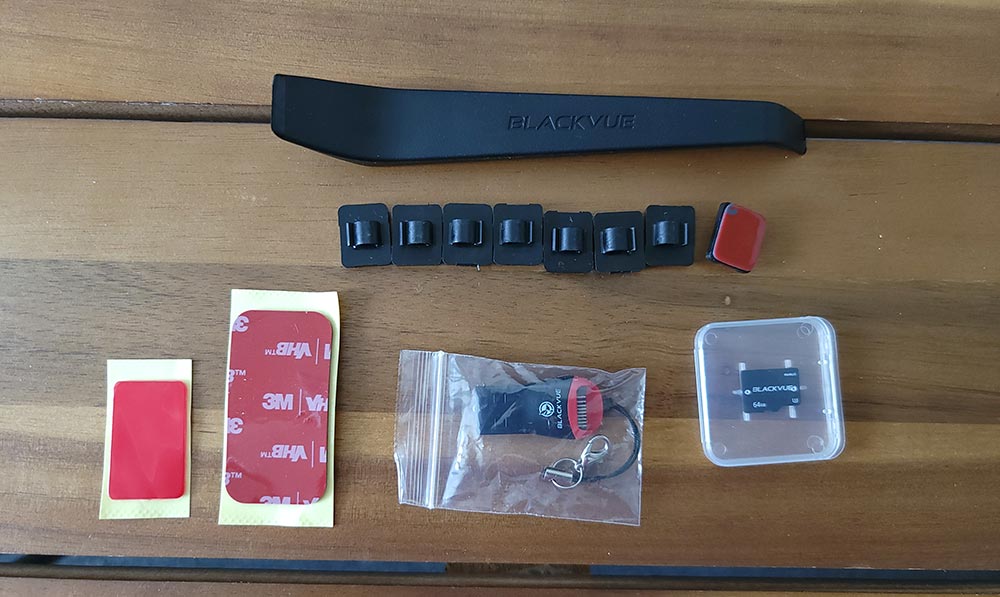 Installation
If this is your first time installing a dashcam, I recommend checking out the following Youtubers. They've done a great job walking through the installation process, especially the hardwiring bit.
Some things to keep in mind when installing…
Download the app first: Make sure you set the dashcam with the app first. Then test the mount in different positions and see how it appears on your phone. The included 3M tape sticks once you place it down, so you won't be able to make any adjustments. Make sure to try different placements and adjust accordingly before permanently sticking the camera in place.
Clean your windshield: The adhesive is strong but will slip off if the glass is dirty. Use a glass cleaner or rubbing alcohol to give the area a good wipe before mounting.
Front & Rear end of the wire: The wire that connects the front and rear camera have a definite front and rear end that's labeled. Make sure you set up the front camera first, so you have it right.
Accessibility to ports: When installing, ensure that all your ports and particularly the microSD slot are accessible. Some vehicles (like mine) have a large center console on the windshield that can block access to these ports.
Install the CM100 LTE Module simultaneously: If you plan to use the CM100 LTE module for WIFI connectivity, make sure to install it at the same time. This way, you'll only need to cable manage once.
Use the pry tool: Use the included pry tool. Don't try to use a screwdriver or anything with sharp edges. You could damage your interior or the wires.
Hardwiring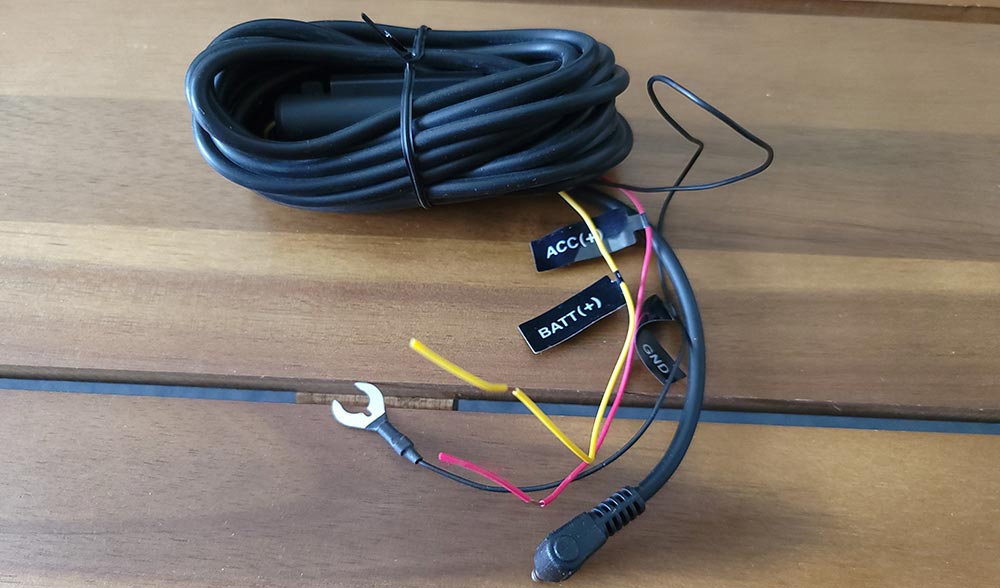 Previous models needed to have the Power Magic Pro device keep the dashcam running when the engine is off. Thankfully, the DR900X has a built-in low-voltage cutoff and comes with the hardwiring tools to connect the unit directly to your car.
I don't see many reasons why you'd use the included cigarette lighter socket adapter. If you're spending this much on a dashcam, you may as well spend the time to install it right to take advantage of all the features that come with it.
Many of the idle parking and live-view features require the unit to be hardwired, so keep that in mind
Front Camera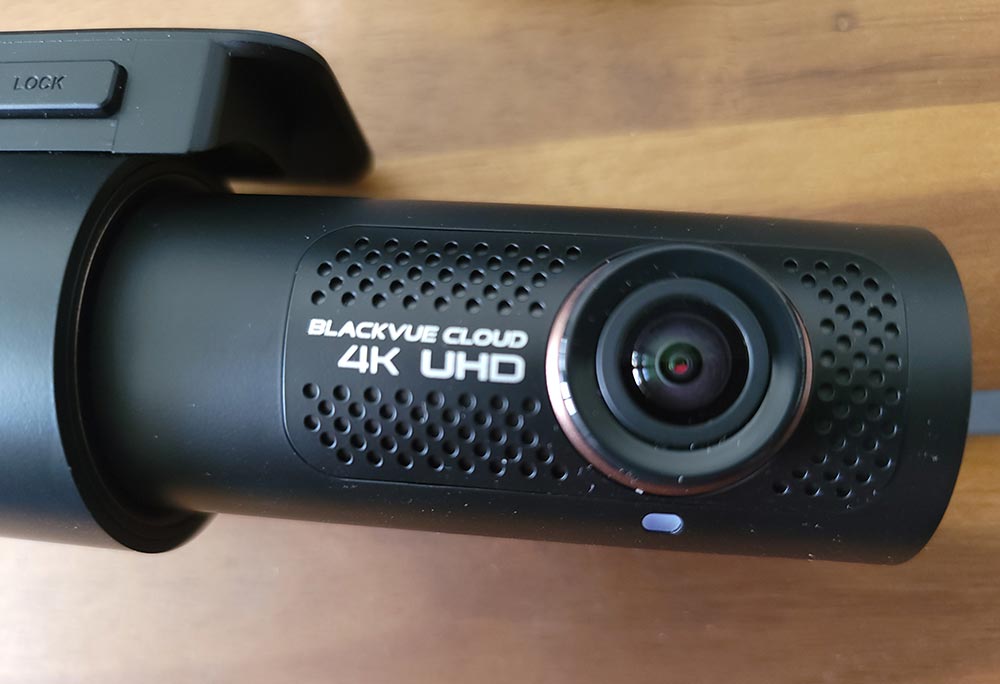 The DR900X's 8mp CMOS sensor captures actual 4K UDH footages at 30fps. I say "actual" because I've tested other 4K dashcams that claim to record in 4K, but it's not genuine 4K. Their smaller sensor records the footage at a lower resolution and then upscale to 4K. The front camera has a viewing angle of 162 degrees, which is more than enough real estate to see everything ahead and even a glimpse of the sides.
Video quality is excellent if this is your first dashcam or an upgrade from a lesser model. The resolution and pixel density produce sharp images at a distance, but it still lags behind VIOFO and Thinkware's comparable dashcams. This is surprising given that Blackvue was the first manufacturer to roll out 4K on their devices. Blackvue's devices have a competitive edge before, and I wish they'd kept improving their image quality.
Rear Camera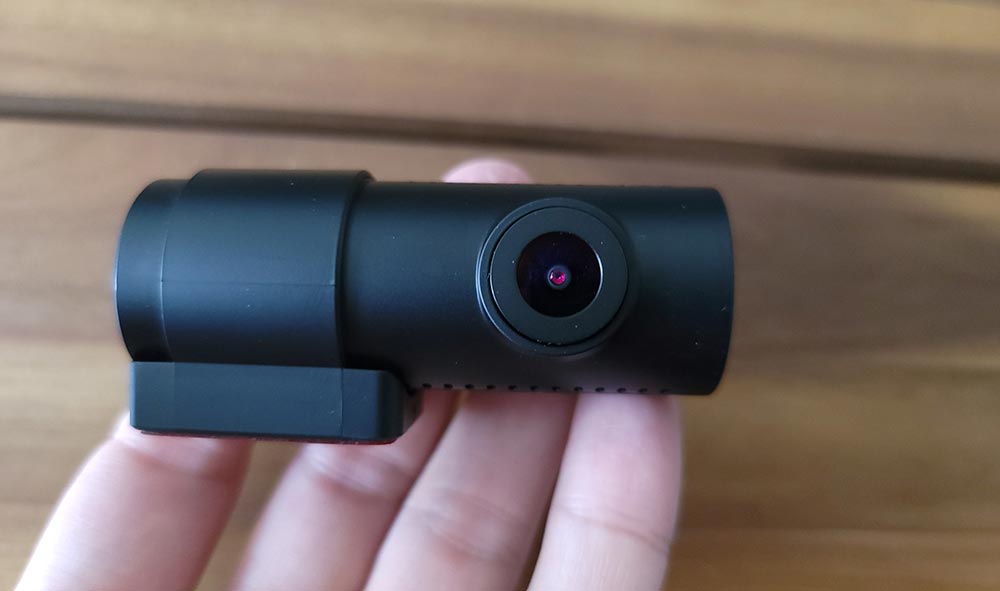 The rear camera equips a Sony STARVIS CMOS sensor capable of shooting full HD 1080P at 30fps. It's a reliable rear setup that will give exceptional video quality day or night. The 139-degree viewing angle is standard and gets the job done. Video quality is clear, and the 1080p resolution can make out license plates within about 15-20 feet during daylight hours with decent lighting.
MicroSD Capacity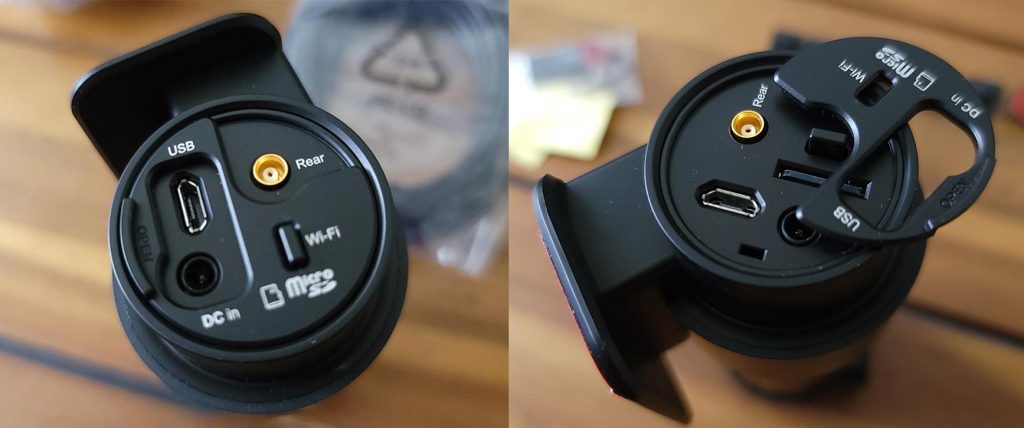 When purchasing, you can choose from 32GB, 64GB, 128GB, or 256GB. These are NOT onboard storage, but instead of the size of microSD, they'll ship with the unit. I would go with the 32GB and then purchase either the 128GB or 256GB microSD card separately to save some money.
The expandable storage is capable of up to 256GB, which will give you about 21 hours of recording. That should be plenty for most use cases, including parking mode.
The microSD port is hidden behind a snap-on cover on the side of the front camera. This can be tricky and even frustrating if you frequently take your microSD card out to upload footage. I was not too fond of this because I find myself having to take the entire front camera off the mount to get the microSD card out. Hopefully, for the next iteration, Blackvue makes the microSD port more accessible.
Video Storage
Videos are saved on the microSD card and can also be uploaded to the cloud. Videos are optimized, and the file size is smaller than you'd expect, given it's recording in full 4K UDH. This certainly helps to make the most out of your 256GB microSD capacity. Others have reported reduced video quality due to this optimization. However, it's still lightyears better than 2K quality upscaled to 4K.
Cloud Integration
This is likely one of the main reasons you're considering the DR900X, so let's go over it in detail. There are a few requirements that you need to be aware of before buying this device.
Requirements for Cloud Integration
Hardwire: You'll need to use the hardwiring kit. A cigarette socket won't do.
CM100 LTE Module: You'll need to purchase the $169 CM100 LTE module separately.
Data plan: You'll also need a sim card with a data plan to provide WIFI for the car.
Blackvue Cloud subscription: Finally, you'll need to have a subscription to Blackvue Cloud. Luckily, there's a free plan that gives you up to 10 minutes of live view per day and 100 playbacks per month. If you need unlimited live view and playback, you can upgrade to the Smart Plan for $11.99/m.
Overall, this may seem daunting to first-time users, but it's a fairly basic requirement to get your vehicle set up for cloud recording. Blackvue isn't making you do anything unnecessary.
Blackvue Cloud's Subscription
Blackvue currently offers the best cloud-integrated dashcam on the market. Almost everything happens instantly. The real-time notifications are responsive. The live view also gives an actual live view with reasonably low latency, which is impressive. And whenever there are firmware updates, you can update directly from your phone.
Other manufacturers will try to make more money off their customers by offering a flimsy free plan that lacks essential features. They'll force you to upgrade to a paid subscription at some point. As a consumer, we don't appreciate these bait and switch schemes.
Fortunately, Blackvue's free plan is also generous and gives plenty of value as-is. All the essentials you'll need are included in the Free plan, including 5GB of storage (Smart plan also has 5GB). You don't need to upgrade unless you have a strong need for unlimited viewing, unlimited playback, and up to 365-day storage.
Robust App
Unlike the VIOFO, the Blackvue doesn't have a screen. You'll need to make all the adjustments via a paired Android/iOS app. Generally, these apps tend to be an afterthought and riddled with bugs (looking at you, Thinkware). Blackvue's App, although barebone looking, is a breeze to use.
The branding was a bit sketchy since it didn't look like a native app from the manufacturer. But once downloaded and connected, it works like a charm—no crashes, glitches, or features that don't work.
When using a dashcam with an app interface, it's important that the App works flawlessly and get constant updates. Otherwise, you're stuck with a unit with tons of capabilities but no user interface to take advantage of them.
One thing I wish Blackvue had done was making the App look more polished and professional. Currently, iRoad dashcams have the best-looking and most robust App interface. Blackvue's App experience is solid but only comes second.
Heat Tolerance
This is an area that the DR900X outshines its predecessor. The DR900S could only tolerate a temperature range from -20C (-4F) to 70C (158F). Meanwhile, the DR900X can withstand extremes from -20C (-4F) up to 80C (176F). This level of heat resistance puts the Blackvue on a comparable level of reliability as the iRoad X10 dashcam.
Philadelphia didn't have the weather extremities needed to put this unit to the test, so we'll have to take the manufacturer's word for it.
Verdict
The Blackvue DR900X is one of the best dashcams you can buy in 2021. It has everything from 4k Resolution, Cloud-integration, high-temperature tolerance, a full suite of security and parked features, to an intuitive iOS/Android app. At $449, it's certainly a premium, but you will get premium features for the price. Owner's Mag highly recommends the Blackvue DR900X.
Airtags VS Tile: Where to Turn When You Lose Your Stuff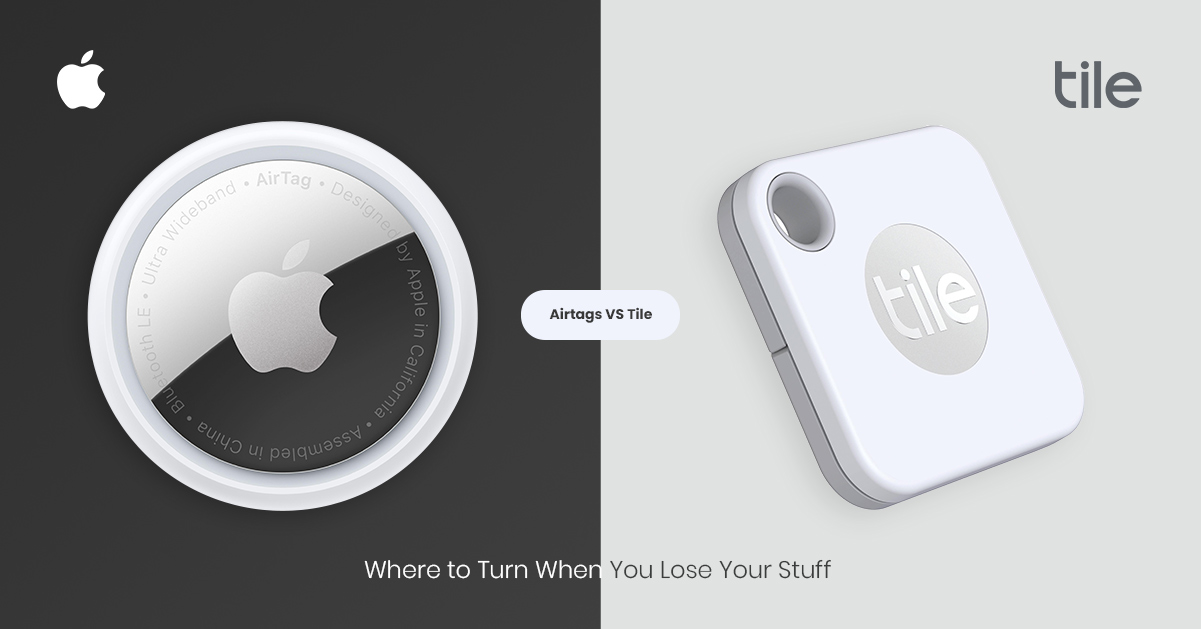 The Apple Spring Loaded Event has millions of Apple users excited over its new announcements and updates. Among them is the Airtags, and it's part of Apple's "Find My" collection. However, the tracker faces stiff competition from an established brand called Tile. It's way ahead of Airtags, but does Airtags give Tile a run for its money?
Here's our take on the Airtags vs. Tile debate.
Airtags vs. Tile: Look and Feel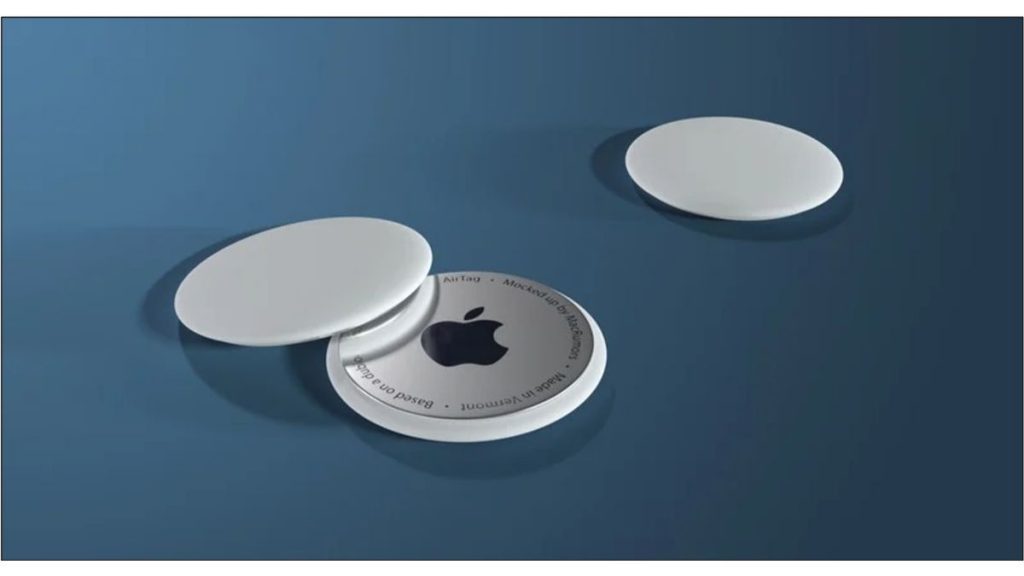 The Airtag comes in one color and shape so far: white and round. On the back, it has a small stainless steel cover that gives you access to the replaceable battery. But, if you want to add some color to your Airtag, Apple made colorful keyrings available for buyers. You can make it classy by buying a Hermès keyring, charm, or luggage tag.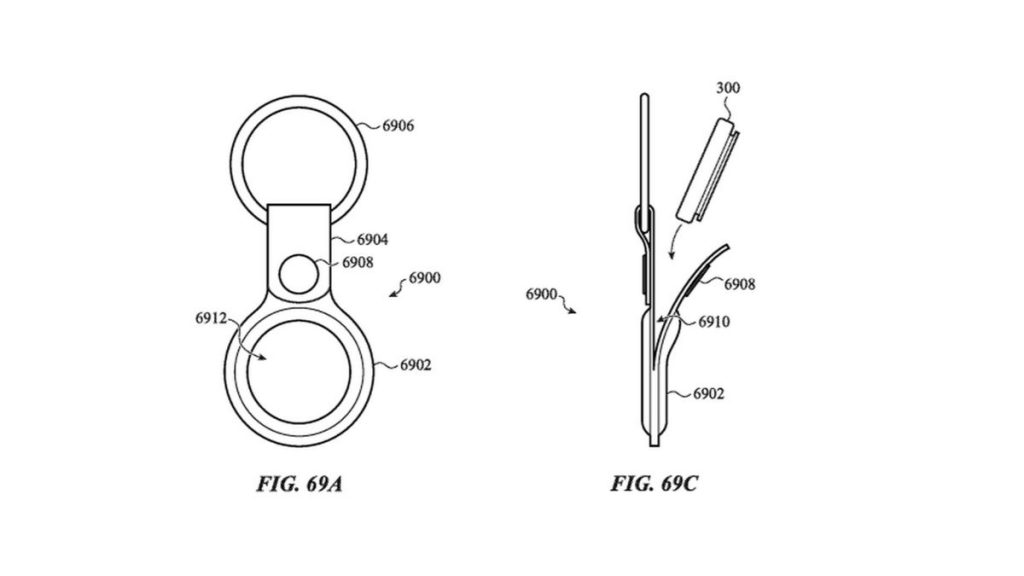 Meanwhile, Tiles come in different colors and shapes, depending on which ones you'll buy.
The Pro and Slim Tiles have four available colors:
Ruby Red
Black
Azurite
Rose
White (only comes in the two and four-packs for Pro)
The Pro is a square plastic with a small hole on the upper left. You can slide a part of the back when you need to replace the battery. The speakers are also at the back. It has a button that will pair your Tile to the phone for the first time or help you locate your phone.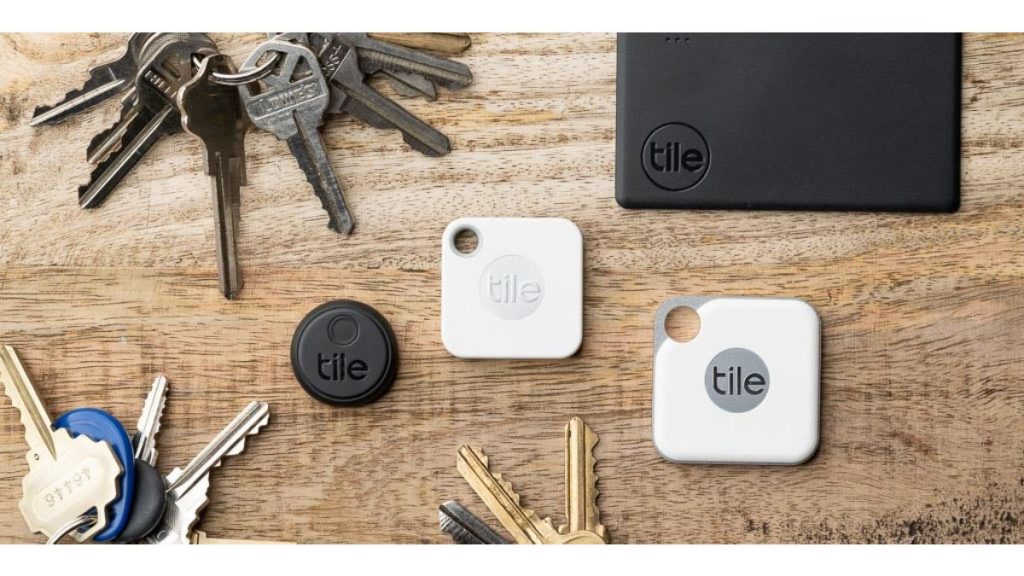 On the one hand, the Tile Slim is rectangular, and the speakers are at the front of the Tile. On the other hand, unfortunately, the battery is built-in, so you can't replace the battery.
The Mate is white and looks similar to the Pro.
Meanwhile, the Sticker is round and comes in black. As the name implies, you can stick this anywhere. Like the Slim, the battery is built-in. This one is closest to the Airtag look.
Aside from colors, Mate also has different Limited Edition designs available.
You can fit the Airtags and all Tile products inside your bag. In addition, you can stick Tile Stickers on items such as your remote control, water bottle, and wallet.
Verdict: Let's give this to Tile. It's cool to choose between colors and different Tile types.
Versatility and Functionality
Tile has been in the tracker game longer. Since 2013, the company has expanded its line of Tile products. As of 2021, the current Tile line consists of:
Tile has the upper hand in terms of versatility. After all, they are ahead of the game.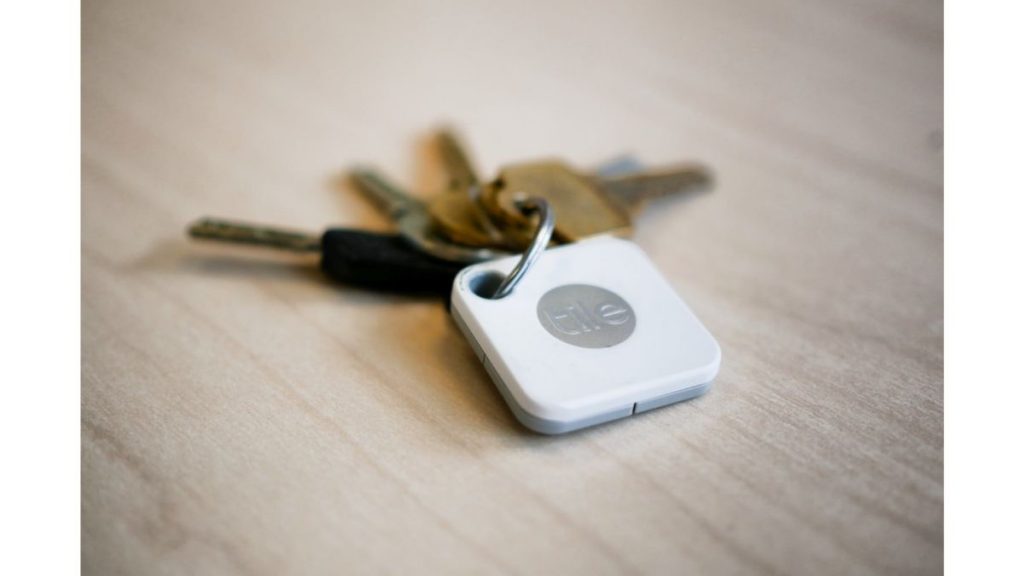 When using Tile, both Bluetooth and location should be active to pair the device to any item. You can choose an item to assign to your Tile. From there, you can select a ringtone that you want to stick with. And that's it. It's all paired up.
Customers can use Tile on Windows, Android, and iOS devices.
For the Airtag, you need to open the Bluetooth first. Once you unwrap the Airtag from the plastic, place it near your device, and it will pair after a few seconds. You can even choose the category of where you'll put your Airtag (e.g., keys, backpack).
Airtags are exclusive to iOS devices. Its Precision Finding feature is compatible only with these devices:
iPhone 11, Pro, and Pro Max
iPhone 12, mini, Pro, Pro Max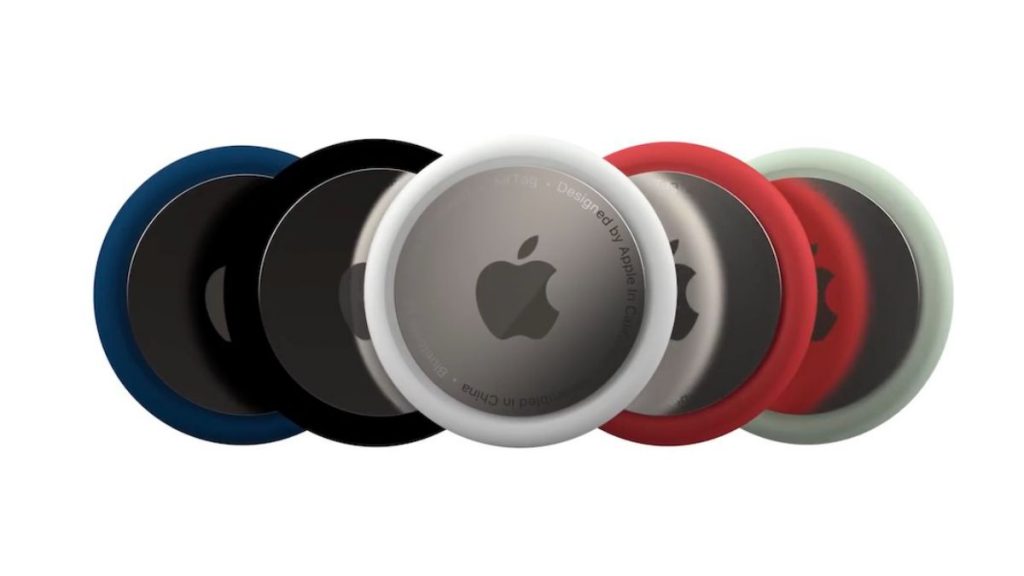 Verdict: Tile wins this round again. After all, Tile has had the upper hand for almost ten years and has developed different products ideal for the needs of its various users.
Finding Your Things
Once you set up your device to your respective tracker, it's time to test which is the best.
If you want to find your items using Tile, open the Tile App, click on the Tile, and click Find. It will alert you with the ringtone you set for the Tile.
Tiles aren't the only things you can find. For example, you have your Tile on hand but need to find your phone, press the button on your Tile twice, and it will help you locate your phone. In addition, the 2020 Tiles are updated to notify you even if your phone is on Silent mode.
On the other hand, you have two options when finding an item with Airtag. That is, of course, you have compatible devices for the Precision Finding feature. You can locate an item through sound or Precision Finding. If an item is within range, it will direct you to the item and notify "Here" when you've reached your destination.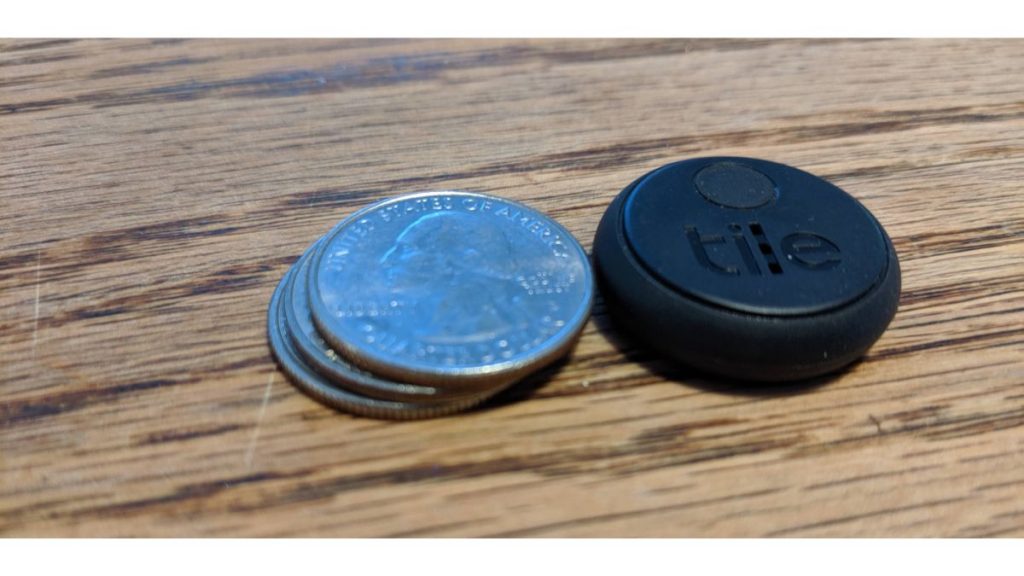 Finding Items in Public
In instances where you do lose an item in public, how are these trackers in action?
Tile has the Tile Network. So, for example, you lose your Tile. But another user may be within range of your Tile. The app will notify you that someone has found your Tile.
Airtags follow the same method. But Apple goes the extra mile by activating Lost Mode for an Airtag. You'll immediately get notified of your item's location, even if the person who found your item doesn't have an iOS device. It's all thanks to NFC.
Verdict: This one's a tie. Airtags don't have buttons that will help you locate your phone, but it has Precision Finding. Meanwhile, Tile can help you locate items through sound only, but it can help you find your smartphone with a push of a button (or two).
Airtags vs. Tile: Prices
Tile has more products in its tracker line. While they may have an advantage over versatility, let's see which one is worth buying.
As a new release, there's only one type of Airtags available for Apple users.
The cost of a one-pack Airtags is $29.99. Meanwhile, the four-pack is $99.99.
But what about Tile? Here is a breakdown of their prices for each type of Tile.
Pro
One-pack: $34.99
Two-pack: $59.99
Four-pack: $99.99
Mate
One-pack: $24.99
Two-pack: $47.99
Four-pack: $69.99
Slim
One-pack: $29.99
Two-pack: $53.99
Sticker
Two-pack: $39.99
Four-pack: $59.99
Verdict: Once again, Tile gets the win here. You can get a Tile based on your budget.
Airtags vs. Tile: Other Specs
Range
Tile specifies the range of how you can find your tracker in your home or anywhere else. But, of course, this also depends on which Tile you want to get.
Tile range: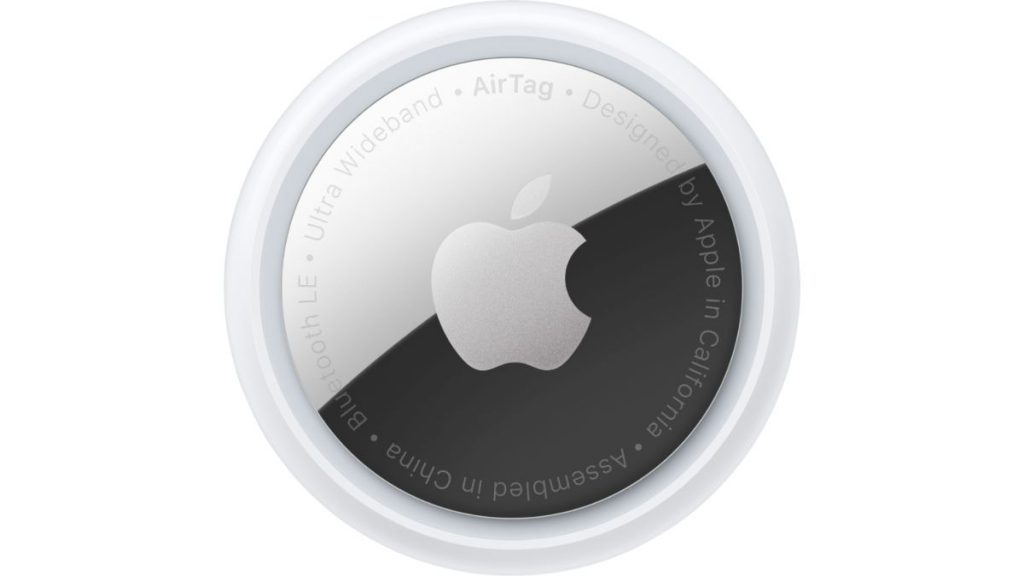 Pro: 400 ft.
Mate and Slim: 200 ft.
Sticker: 150 ft.
On the other hand, Apple didn't specify the range for their Airtags. However, TechCrunch estimates that it could be 40 ft. Meanwhile, TechRadar suggests that it could be as wide as 800 ft., considering it uses Bluetooth 5.0.
Water-Resistant or Waterproof?
Airtags are water-resistant, but Tile Pros and Mates are too. The Tile Slim and Sticker are waterproof.
Customization
Apple offers free engraving on the Airtags. On the other hand, Tile doesn't have personal customization options, but they have different colors, as mentioned above. Also, for Tile, you can set the ringtone to whichever sound you like.
Privacy
Trackers like Tile and Airtags may pose the issue of privacy because you can slip a Tile or an Airtag in another person's bag or belonging. Based on news reports, it appears that Apple has addressed potential privacy concerns. Airtags have a "Pairing Lock" that won't pair an Airtag with another device.
If, in any case, someone could be stalking you, you will receive a notification that there's an Airtag with you. Even those without an iOS device or smartphone can still benefit from this feature since the Airtag will make an alarm if it's out of range after three days.
On the other hand, Tile says that they don't sell or save any of their users' data. They keep your data anonymous and of other Tile users.
Integrations
Users can connect Tile to their partners. Here's where you can integrate Tile:
Fitbit (Inspire 2 has a built-in Tile)
HP (has products with built-in Tile)
Amazon (Amazon Alexa)
Conclusion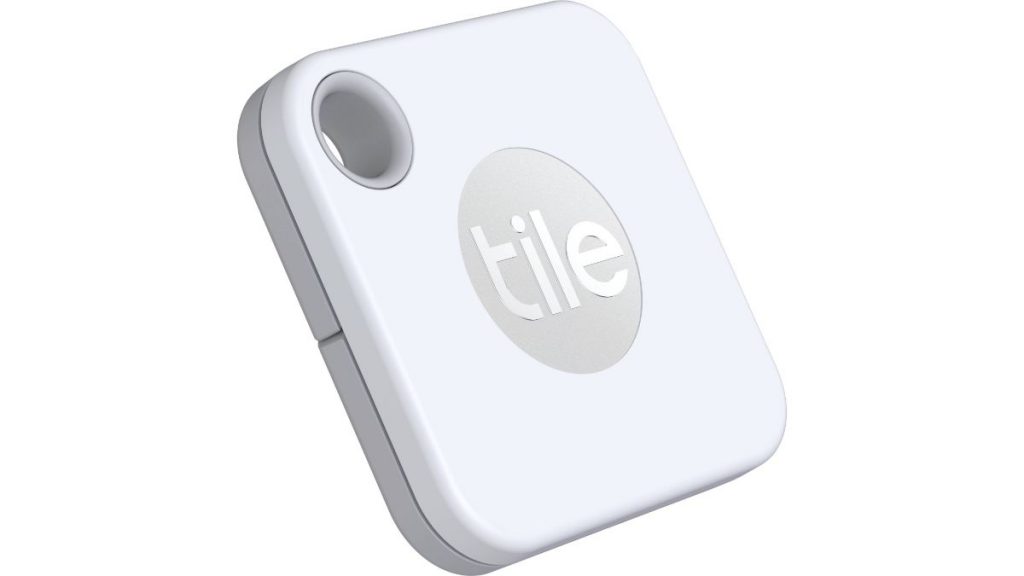 Tile has the upper hand as it's been in the market for almost ten years. In addition, it has different product lines and prices for various budgets. But it doesn't mean that Apple's tracker isn't inferior. Even if it's a new release, it's a worthy competitor to Tile. It's way ahead in the privacy and precision tracking game.
Regardless of what you choose, both trackers do their job in helping you locate items instantly. Plus, you can be sure that trackers have privacy features in place and will give you peace of mind.
Check us out for more tech reviews.
A Real Look at Onlinejobs.ph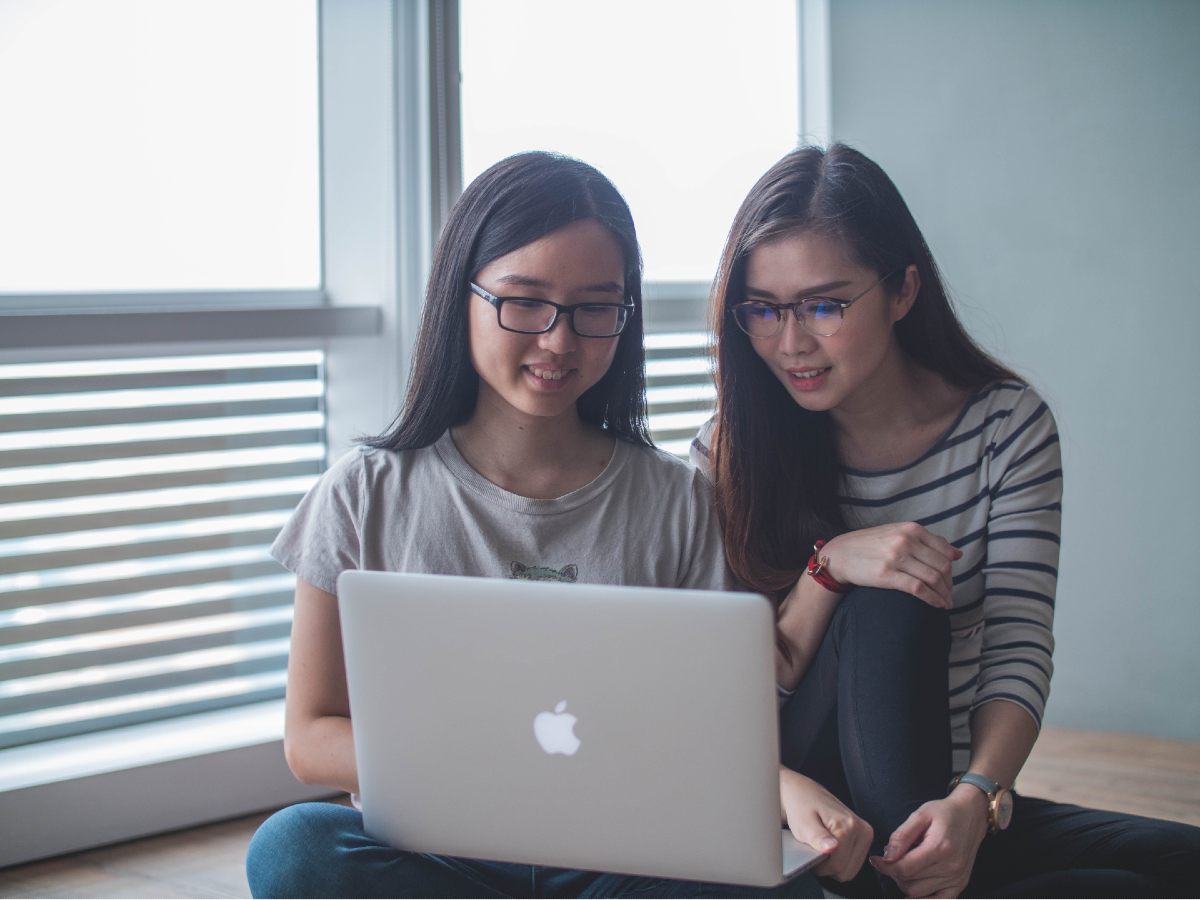 Remote work has boomed over the past few years. Since then, many companies have opted to outsource work to other countries. India, Ukraine, and The Philippines have been the top choices for outsourcing. And it's much easier to reach workers in these countries through online job search sites. And one of them is Onlinejobs.ph, which is exclusive only to The Philippines.
Many employers know that Filipinos are hardworking, loyal, and reliable. Not only that, they're great in English too. So, if you're looking to outsource your work and want to hire Filipino workers to your team, here's our review of Onlinejobs.ph.
What is Onlinejobs.ph?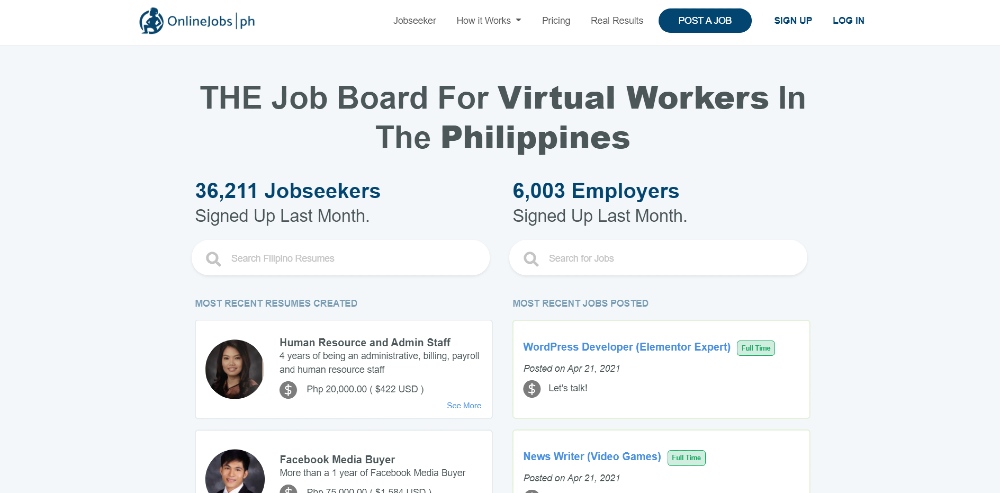 It's a job search site based in the Philippines. You can find online workers from the Philippines there. So far, there are over 1,000,000+ resumes to look through when finding your next online worker. International companies like Google, Uber, and Newsweek found workers on Onlinejobs.ph.
Which Workers Can You Find on Onlinejobs.ph?
You can find different workers on the site, but which ones will you usually see there?
Web developer
Graphic designer
Content writer
Customer service representative
Virtual assistant
Software engineer
Social media assistant or manager
SEO Specialist
How do You Find Employees on Onlinejobs.ph?
There are two ways to go about this. One is to search for resumes on the site. You can start searching for workers based on their skill, but without logging in or subscribing to a plan, you won't see their names. However, you can preview their profile on the site. This one's great when you're in a hurry.
On the other hand, you can post job listings, if you need to fill in a slot for a particular position in your company. Or you're planning to launch a business soon and need employees to occupy roles.
Whichever method you'll choose, once you receive an application from a candidate or reach out to one, you can talk to them immediately. Then, you go through the hiring process. Are they the perfect fit? You can hire your new worker, and they can start their job soon.
OnlineJobs.ph Features
Timeproof
In most cases, some employers want to ensure that their employees are working, even if they're not in the same country or working in the same time zone. One way to address this concern is through a time-tracking system. Luckily, Onlinejobs.ph has their time-tracking system called, Timeproof. You no longer have to subscribe or avail of any other software in the market. Plus, it's also free!
EasyPay
Payment systems like PayPal or Wise have been the premier choice by employers. However, some of them may have high fees or percentages, which could be taken out from your worker's salary. Onlinejobs.ph developed EasyPay. They take 2% of what you send. Plus, your worker can expect to receive their pay within 48 hours.
Recruiting
Those who may not have the time to recruit may use Onlinejobs.ph to find them workers. They'll do the job hunt for you while you run your business. Employers pay a $500 fee for those who can't recruit on their own.
Pros and Cons of Onlinejobs.ph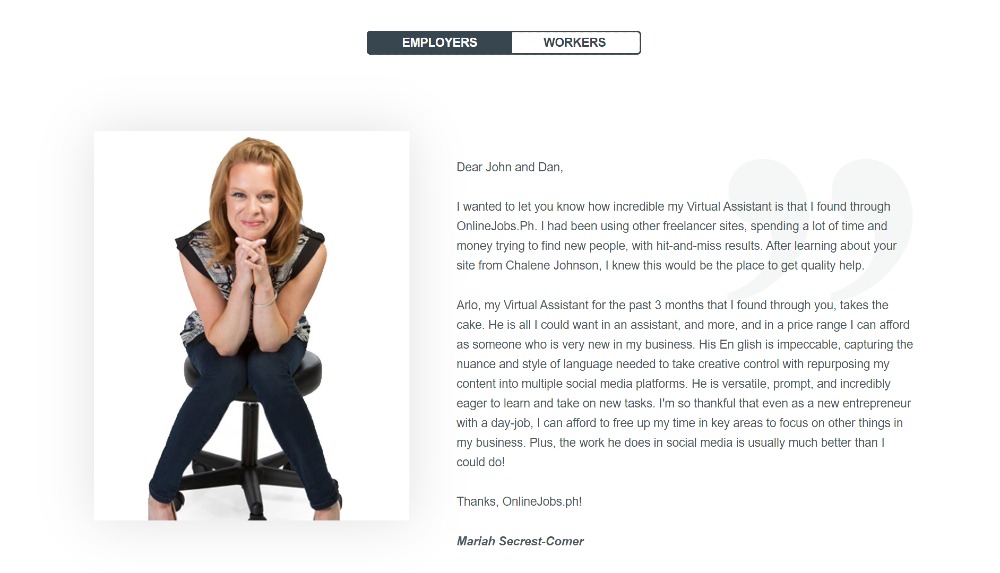 Onlinejobs.ph as a job search site does hold its own against its competitors. But why do employers love using the job search site? And why do some employers opt for another one to find Filipino workers?
Pros
Onlinejobs.ph doesn't take a commission from salaries.
They offer a 100% money-back guarantee if you're not satisfied with finding a worker for your team.
You can find workers that are flexible depending on your hours. Some will work on time zones you may live in, or you can allow workers to work on their time.
You can find low rates.
It's great they offer resources that will help you with outsourcing and hiring.
Cons
You cannot hire workers from other countries as this job search site is exclusive for Filipinos only. You might have to use different platforms to look for workers from other countries.
Onlinejobs.ph may not handle any problems that you or your worker will encounter.
You might find employees that are not vetted on the site. Onlinejobs.ph has their system (ID Proof) in letting you know if the worker is "legitimate and professional." You might have to go through countless profiles and interviews to gauge this worker's legitimacy and professionalism.
Pricing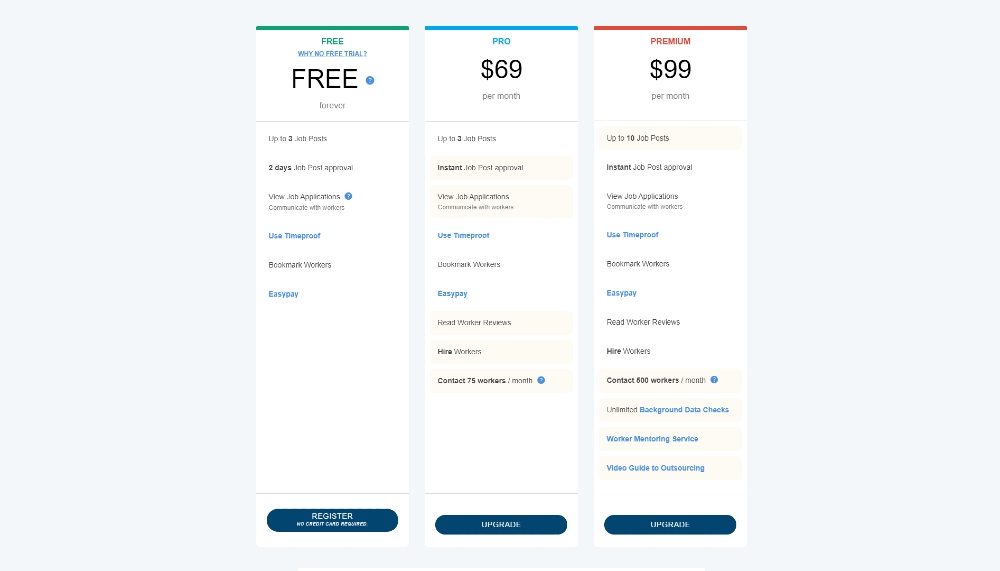 To post job listings on Onlinejobs.ph, you can choose among three plans. They have:
Let's get an overview of each pricing plan below.
Free
On the Free plan, you can post up to three job listings. And even without a subscription, you can use their time tracking software.
The Free plan may not be the best when you're in a hurry to find a new employee for your small business or startup. They will only review and post your listing after two days.
Pro
Their Pro plan includes all of the features of the Free one, which are:
3 job posts
Timeproof use
Use Easypay
But, you can communicate with workers with this subscription. Plus, you can hire workers and read reviews. Not only that, you can reach up to 75 workers a month. And, your job listings will also be instantly approved.
Price: $69/mo.
Premium
If you're starting a business and need more remote workers on your team, then the Premium plan is ideal for you. Subscribers of this plan can post up to 10 job listings a month, and those job listings will be instantly approved. Plus, you can contact up to 500 workers.
Aside from that, you get these other perks as well:
Background data checks
Worker monitoring
Outsourcing guide
Price: $99/mo.
My Honest Review of the Juiced HyperScorpion eBike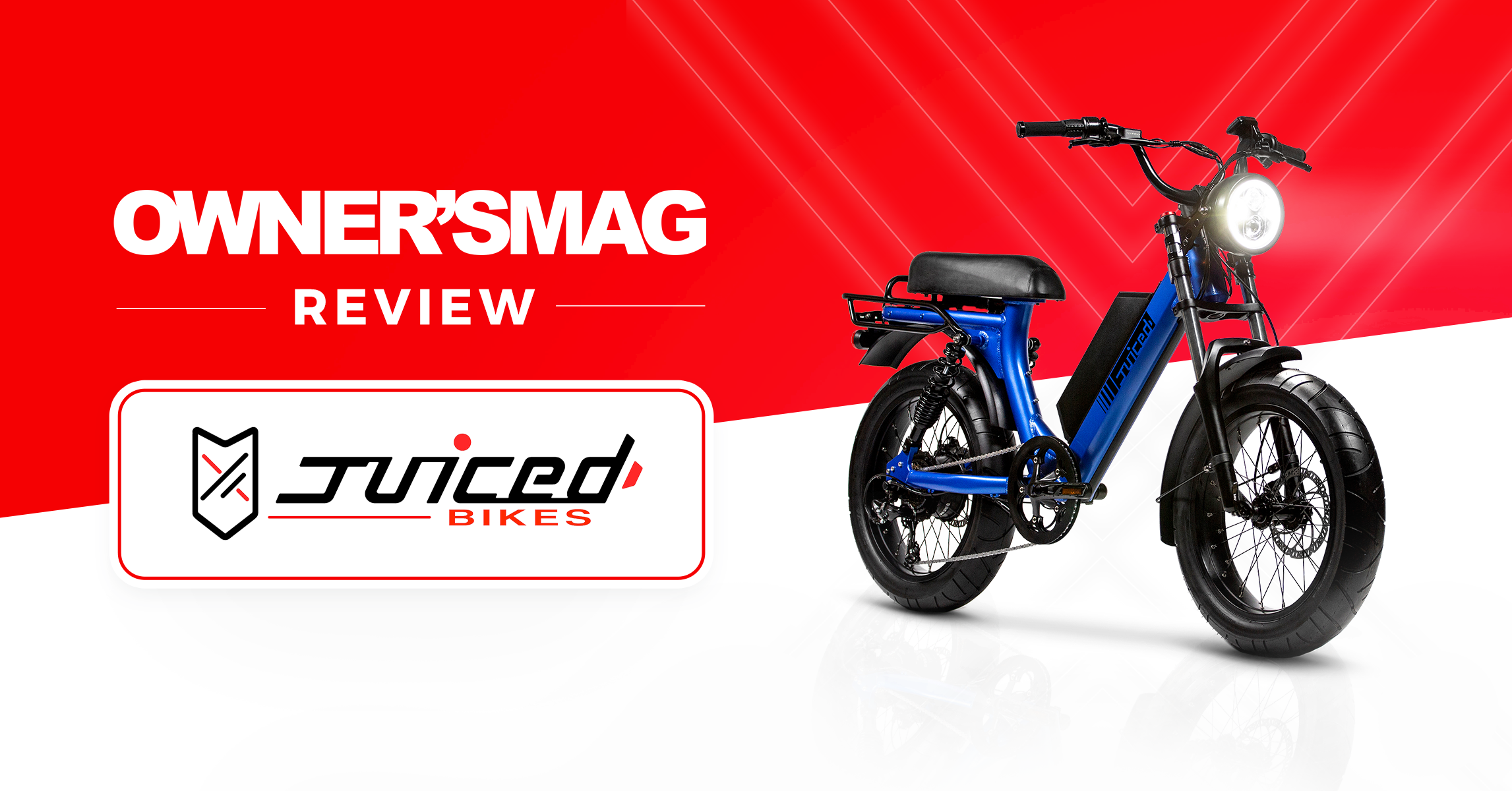 If you are even slightly curious about purchasing an electric bike, all you need to do is whisper the word 'ebike' in the same room as a smartphone, and you will forever be inundated with ads every time you look at your screen. More electric bike companies are popping up every day. COVID might as well have been the Big Bang for alternative transportation. There are many different bikes made to fit a wide range of needs. Almost too many. After thorough research, there was one ebike in particular that caught my attention: the Juiced HyperScorpion. So, I picked one up and put it to the test. Here's my honest review of Hyperscorpion ebike.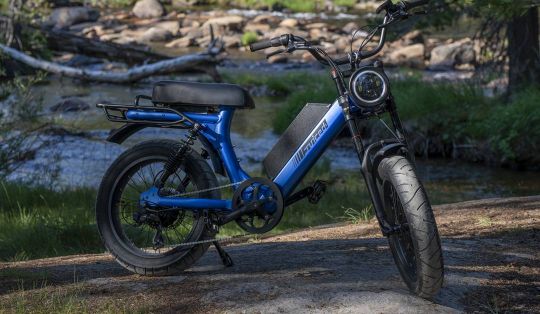 What I Need
Before digging into the review, let me first tell you what I wanted out of an ebike. As I said, there are many different ebikes out there – some are better suited for different needs than others.
A commuter
I needed a bike that would get me to work. My home is about 15 miles from the office and I drive an SUV, and the gas prices are killing me, so a bike that replaces my ride to work would save me money in the long run. I needed a bike with a decent battery.
Some muscle
I'm not small. Hovering at around 6 feet tall (my brother will be quick to tell you I'm really 5'11) and weighing in at 230 lbs, I needed a bike that could handle my size. I didn't want the bike to die halfway to work, and I didn't want it to be awkward to ride with my knees coming up over the handlebars as I pedaled.
Speed
It might not have been essential, but then again, what's the point of getting a cool new ebike if it didn't have some pick-me-up? I wanted a bike with some zip. Not just for fun, though – the drive to work is 30 minutes. I didn't want to have to wake up an hour earlier to just get to work on time.
Stylish
Like speed, this wasn't at the top of my list as far as essentials go, but I did want an ebike that had a nice look. It wasn't so much that I needed it to look super cool – I just didn't want it to look lame. Some ebikes look awkward or silly.
HyperScorpion On Paper
I Googled, and I asked around. I clicked on the ads that showed up on my Facebook feed and Snapchat stories, and I searched Reddit and compared ebikes side by side. Finally, I landed on the HyperScorpion from Juiced.
Checking all the boxes
According to all the research, the Hyperscorpion had everything I needed. Juiced claims a 70+ mile range for the ebike. Compare that to the 45+ mile range of the base model, Scorpion, and 50+ mile range of the Ariel Rider D-Class. The maximum weight capacity for the HyperScorpion is 275 pounds. I'm well within the weight range but won't be riding with any passengers. The top speed is over 30 mph! That's wild, but more on that in a moment. The HyperScorpion is also a pretty badass-looking bike. Its step-thru style with a wide frame, fat tires, and massive headlight make it a forced to be reckoned with. Now, back to the speed.
eBike classes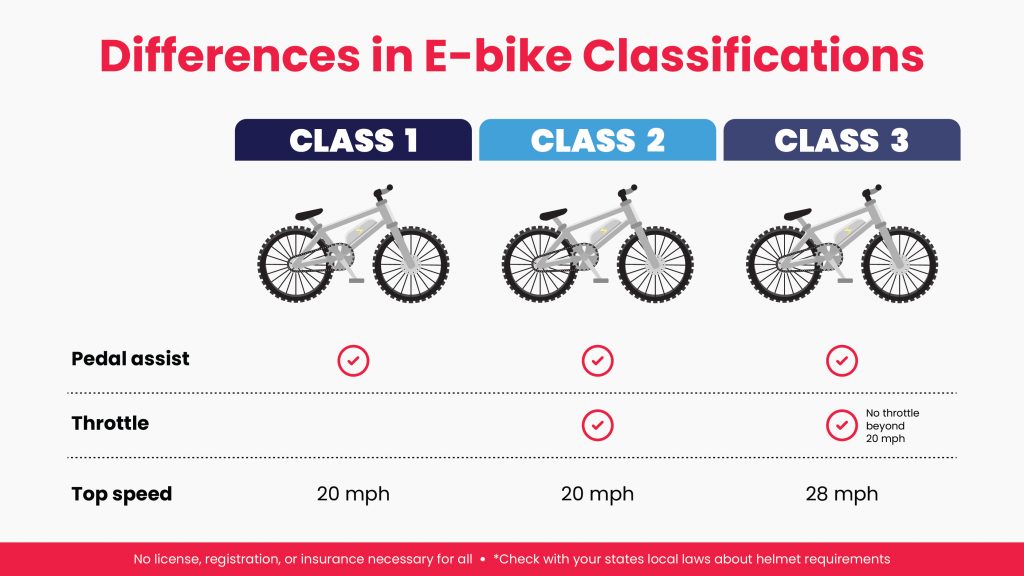 The difference between a bicycle and a motorcycle is pretty obvious. A bicycle is manually operated, and the average speed is around 12mph. It doesn't have an engine, you don't need a license, and you can't ride it on the highway. On the other hand, a motorcycle has an engine, and some can go north of 100mph. That's very dangerous, of course, and you need a license, insurance, and registration to ride one. With ebikes, however, the differences start to get less obvious.
Electric bikes fit into three different classifications. Class 1 is for pedal assist-only bikes and tops out at 20mph. Class 2 also tops out at 20mph but comes with a throttle, so you don't have to pedal. Finally, Class 3 goes up to 28mph, but you'll need to pedal to get that fast. Anything faster, and you will need to register your ebike as a motor vehicle and have insurance much like you would a moped or motorcycle
But you said the HyperScorpion goes over 30mph!
The HyperScorpion has different settings you can change on the LCD display on the handlebars. You can go from a pedal-assist only, all the way up to a class 3. Then there's 'racer' mode. By going into the settings on display, you can unlock racer mode and go beyond 28mph with the throttle only. Juiced warns that this is only to be used on private roads, off public streets. If you use racer mode on a public street, you could be subject to a fine. So, don't do that…
Put to the Test
The specs look just fine online, but how does the HyperScorpion measure up in the real world? Over 30 mph is impressive if it's true. What about that battery? I also had concerns about customer support. Different forums online said that their support was lacking. Reports of the bike coming in the mail damaged were easy to find, and some people complained that getting ahold of someone at Juiced who would send them a replacement part was difficult. Only one way to find out.
Out of the box
When I ordered my HyperScorpion, I got a confirmation email that said it would arrive in 7 to 10 business days after it was processed. I ordered it on a Thursday evening, and the bike was traveling across the country to get to me, so I tried not to hold my breath. But it came exactly a week after I ordered it.
The bike came with some assembly required. I had to install the front tire, handlebars, and headlight. Despite the fact that the box had no visible damage from the outside, and the parts seemed secure inside, my headlight was damaged. It looked like it was crushed a little bit. It was just as I feared. The light still worked, but it was disappointing that it looked like I had been in a small accident before I even got on the bike.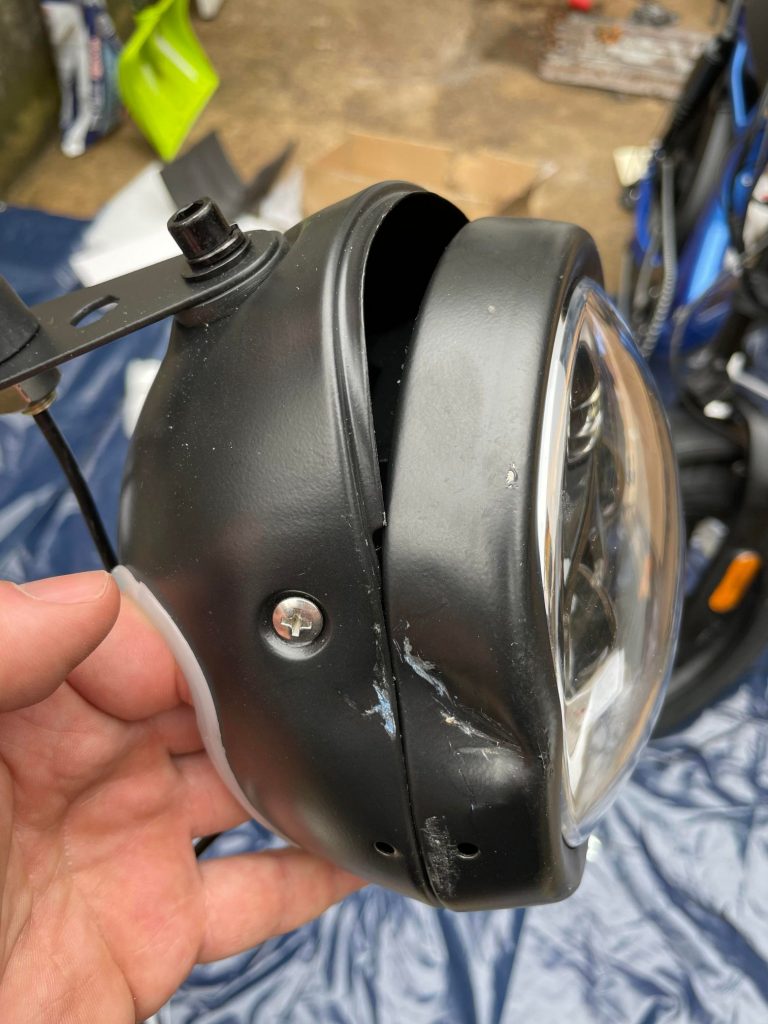 I emailed customer support with my order number and a few pictures of the damaged headlight and crossed my fingers.
Since the headlight still worked, I installed it anyway with the plan to replace it if I ever got the new headlight in the mail. Setup took less than an hour, which is great – off to ride! Right? Wrong. The battery needs to do a full charge (9 hours) before its maiden voyage. That was a buzzkill.
She's a beuty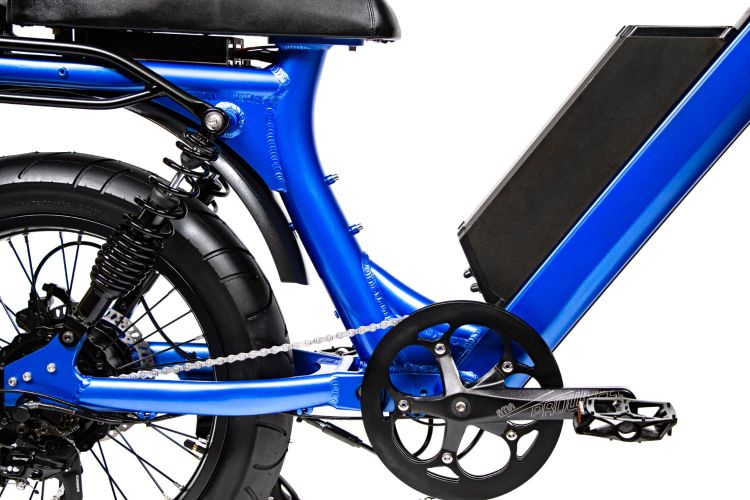 My HyperScorpion came in a sexy, sleek dark blue. The step-thru design was something I was not initially looking for. I thought they looked a little too feminine for my tastes. But the wide, bulky frame dispels that notion. The bike looks more like a rugged moped with pedals. The big tires look like you could ride it into a warzone. The headlight (even though it was damaged) belongs on a motorcycle. There is no mistaking the HyperScorpion for an ordinary bike.
The ride
I finally got to take my brand new HyperScorpion for a ride the next day. If you haven't been on an ebike before, the experience is surreal at first. One rotation of the pedals and the motor kicks in. Suddenly, it feels like you have a gust of wind at your back as you propel forward with minimal effort. If you are not comfortable on a bike, to begin with, proceed with caution, 20mph comes up pretty fast.
Even with my heavier frame, the bike went up hills with no issue. The screen on your handlebars tells you how much juice you have with your battery, and cruising around my neighborhood for an hour hardly made a dent.
So quiet
I was surprised with how quiet the HyperScorpion rides. Sure, it has an electric motor, but the bike has some serious power, and it's virtually silent. While this is pretty cool, it did raise some concerns about road presence. Motorcycles have the benefit of the loud engine to alert other cars. If you're not careful, you could easily sneak up on a car on the road.
Fortunately, the HyperScorpion comes with a horn you can reach with your thumb. It's loud enough to alert cars as you come around corners or pedestrians that wander onto the bike lane. Plus, two big mirrors and the massive headlight offer some decent visibility. Still there, is no substitute for common sense.
Warning: Pedal bite
One thing I was fortunate enough to learn about online before I rode the bike was a pedal bite. If you take a hard turn while your inside pedal is down toward the ground, you can catch the ground with the pedal and hurt yourself. I found that I naturally rode with my inside pedal up when I took turns, but this is worth noting.
Faster? Longer?
After my first commute, I learned that the specs weren't entirely accurate but not far off either. I made it to work and back in a single charge, switching between throttle only and pedal assist. After traveling roughly 30 miles, my battery was much closer to 20% than I would have liked. It would have been nice to get two days of use before charging it for 9 hours. Still, the battery is impressive, and I'm confident that the listed distance on all ebikes is a little skewed with heavier riders.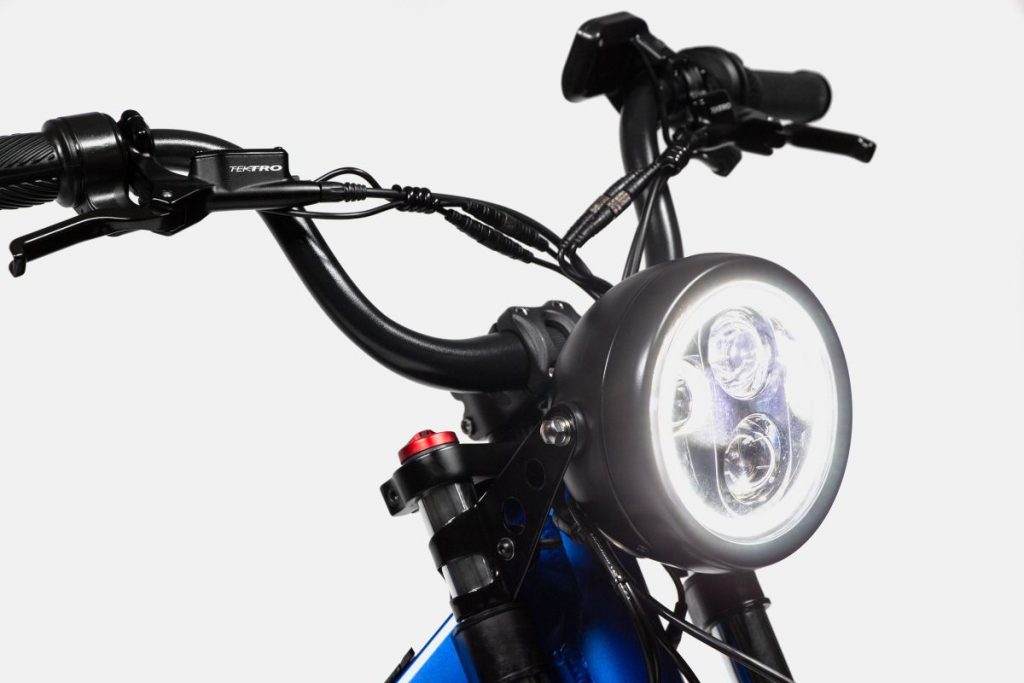 The top speed was not that far off. When I rode the bike on a <wink, wink> private ride, which I definitely did, by the way, I got up to 30mph on the dot for a brief moment. This was on flat terrain, and I really had to push it. If you are thinking you will be speeding at 30mph for long drags, you will be disappointed.
Final Thoughts
Good news: the new headlight came in within a week of my report. I can only express complete satisfaction with Juiced's customer service. They were prompt and attentive. It was a bummer that the bike came damaged, but hey – things happen. They fixed the problem as quickly as I could have expected.
After riding the HyperScorpion for a week, I say it was well worth the investment. It delivers on the distance and speed that I needed while also adding a sense of safety. The powerful headlight and mirrors add security while riding around – even at night. The fat tires transition from concrete to grass effortlessly.
Juiced delivers an amazing product that checks all the boxes for a rider that needs versatility. It's not the cheapest bike on the market. It's not even the cheapest bike by Juiced. But if you are going to spend the money on a bike that you want to rely on, it will keep you safe; then cheap should not be in your criteria. Take the time to research, plan to use this for a long time, and invest in what gives you what you need. For me, it's the Juiced HyperScorpion.