How to Remove Your Private Data from the Internet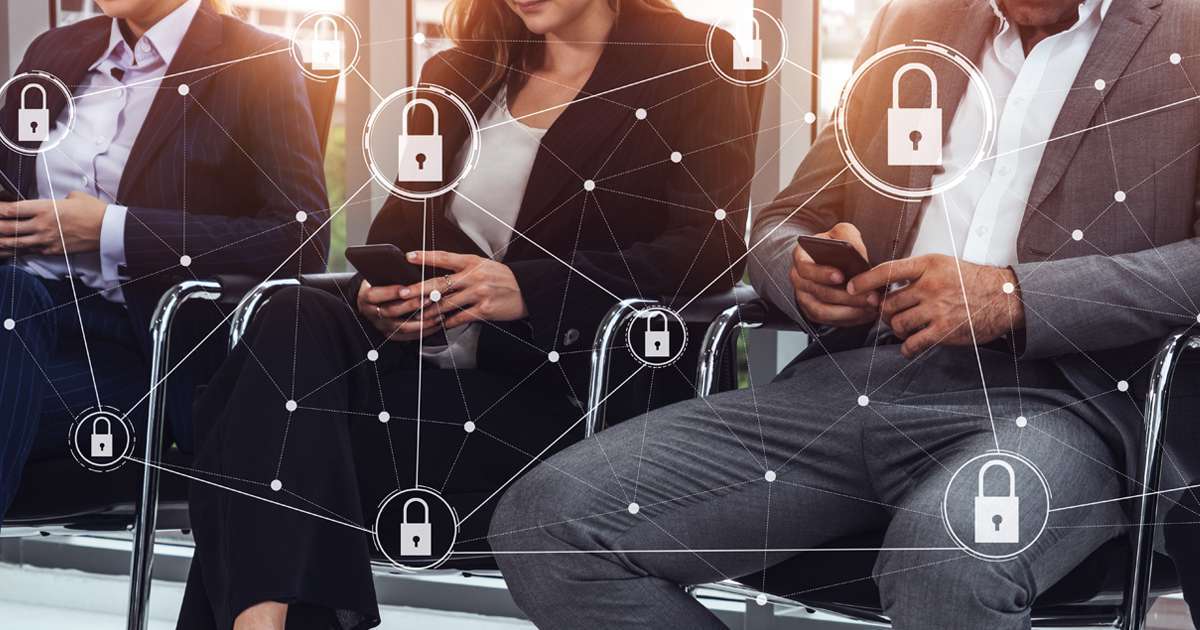 When you're on the World Wide Web, chances are, so are your private data. Literally, anyone can access your personal information. This can be a frightening prospect, but it's not too late to do something about it. While you can't totally get yourself out of the internet, there are ways you can take to remove your private data. Here's how:
Delete or deactivate your accounts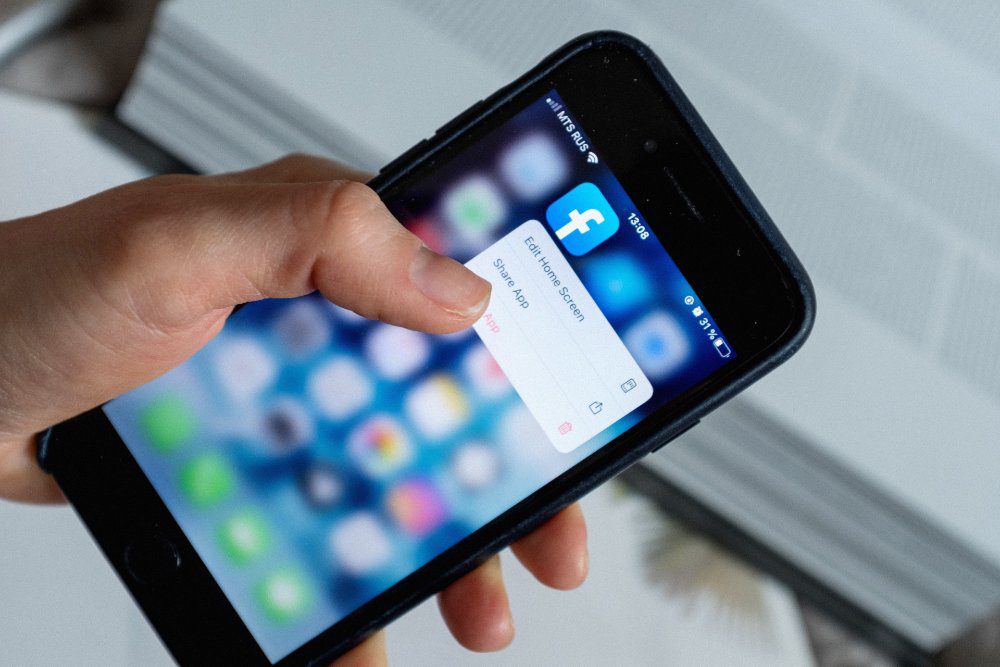 Remove your old accounts on social media, web services, or shopping sites. You may have forgotten your account with MySpace, but your data is still out there. Go to those sites again and find the Privacy or Security settings to deactivate your account or permanently delete them.
You can always Google how to remove your private data from these sites. Just type in "how to delete," then type in the site you want to delete yourself from and go on from there.
Delete your information from data collection sites
Data brokers are companies that get paid to collect your information. A few examples of these are Spokeo, PeopleFinder, or WhitePages. They gather your data from your browsing history and other online activities. These then sell them to companies that would like to advertise to you.
This can be a laborious endeavor but don't great, and you can get help from sites such as DeleteMe and other similar websites. For a minimal fee, they'll remove you from these websites. They will also update you every few months to ensure you're nowhere on these sites.
While these sites do a decent job of removing your private data from these broker sites, there is a catch. Most likely, you'll also be removed from Google search results. This means that it would be difficult for anyone to search for you. You can always check these services for their workaround for issues like this.
Delete your information directly from websites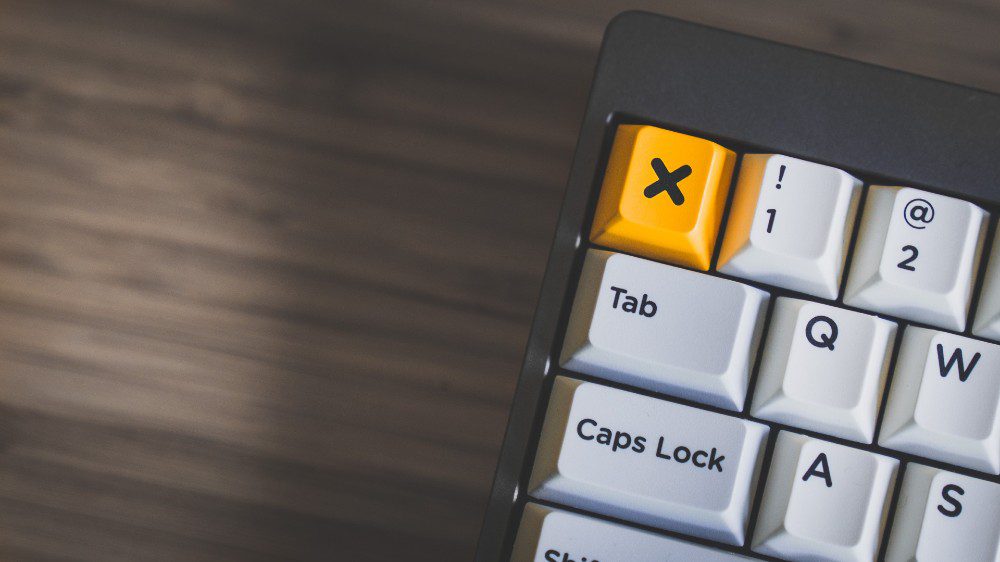 Again, this is a backbreaking task, but to make it easier, go to your phone company or service provider first to check if you aren't listed on them. Also, check for any comments, posts, or replies to any forum or blog you may have written way back. You can contact the webmaster to have these removed.
However, web admins aren't obligated to remove your post just because you requested it. In situations such as these, you can jump to the next step.
Send a legal removal request to Google
If you find that deleting your personal information from these websites proves to be problematic, you can contact Google. Send them a legal removal request so you don't have to deal with stubborn web admins who won't grant your request. This may take time, so be patient.
Get rid of outdated search results
Think of all the possible places where you have your personal information and data. It could be your former employer's staff page or something along those lines. You can contact them to request your info's removal and update their page.
If your name still comes up on that page, the page could be cached on Google's servers. Again, you have to contact Google about this and submit the URL so that they will update their servers. This isn't a guaranteed solution as you're at the mercy of the tech giant, but it's still worth trying.
Delete your old email accounts
Check for old email accounts that you may have already forgotten. Go to those websites and try to remove yourself from them. The steps will vary, and you may have forgotten many of them, but it's always better to leave no stones unturned. 
And for other tips, stories, and news, read more here at Owner's Mag!
Why Climate Startups Will Takeover The World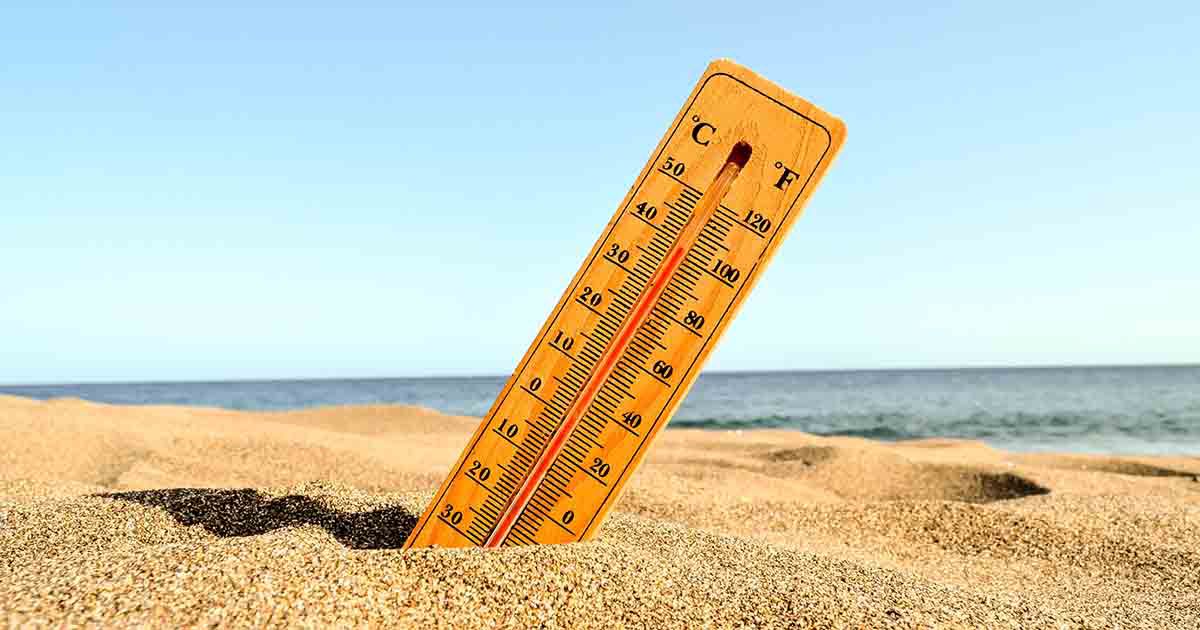 Climate change is a huge problem. But it's also a massive opportunity for some people, particularly climate startups.
The latest United Nations (UN) climate report predicts "unprecedented heatwaves, terrifying storms, widespread water shortages and the extinction of a million species of plants and animals." In a video message for International Mother Earth Day on April 22, 2022, UN Secretary-General António Guterres spoke about the Earth's current triple crisis: (1) climate disruption, (2) nature and biodiversity loss, and (3) pollution and waste.
So how can we survive this? Well, with some help from the climate startups of tomorrow—that's how. The world is already seeing a boom in these climate tech unicorns, focusing on everything from renewable energy sources to green transportation options. But they're not just trying to save the planet; they're also trying to protect people's health and livelihoods.
Climate change startups are a great place to get in on the ground floor of what could be one of the most relevant technological trends of the next decade.
Climate startups to Lookout for in 2022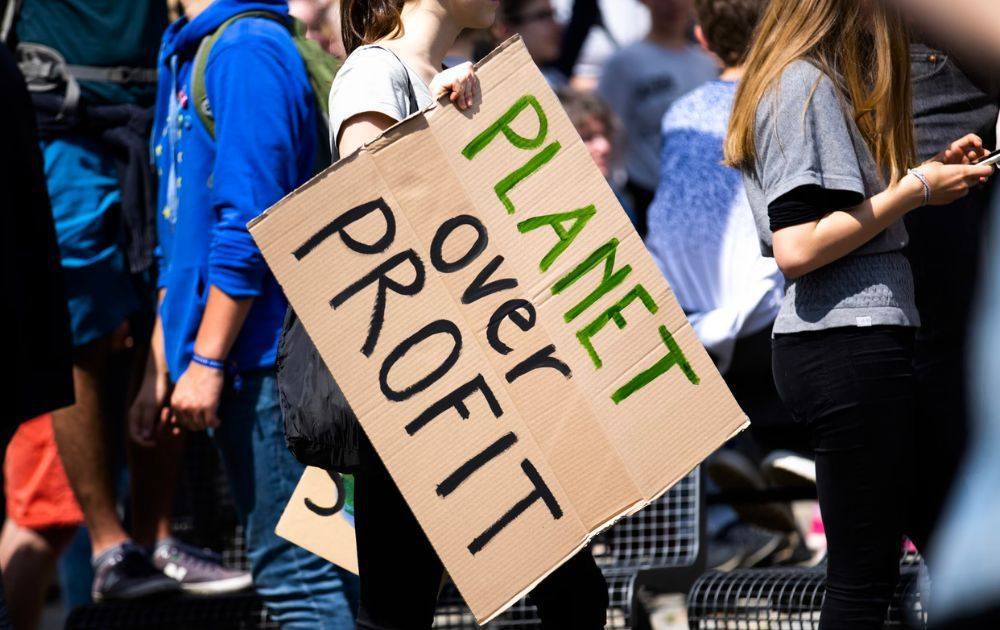 Let's look at a few of our favorite climate change startup ideas, which also made it to CB Insight's top 10 lists in Quarter 2.
A $750 million investment in Intersect Power was the biggest deal in climate startups in Q2. Intersect Power is a clean energy provider offering its clients cutting-edge, scalable low-carbon solutions in the retail and wholesale energy sectors.
They create and own some of the most incredible sustainable energy resources in the world, which they use to supply low-carbon fuels, power, and other goods to consumers in North America. They will use the money to eventually integrate the creation and storage of clean energy with the development of green hydrogen and direct air capture.
With a $535 million Series D funding, electric hypercar manufacturer Rimac Automobili is also making a mark on the top climate tech startups list. In recent years, governments and automakers have promoted electric vehicles as a crucial technology to reduce oil consumption and combat climate change worldwide. 
Funding for such technologies contributes significantly to ensuring that vehicle emissions will dramatically reduce once most of the world's population has access to clean-energy-powered transportation options.
Also on the climate tech VC list of promising climate tech startups 2022 is UK-based newcleo. Newcleo, a clean and secure nuclear technology business, is developing an innovative generation of lead-cooled reactors. In the second quarter of 2022, they were able to secure $316 million in Series A capital.
According to a press release published by newcleo on June 19, 2022, the funds they were able to raise "will be instrumental to accelerate newcleo's overall growth and its strategic expansion into manufacturing nuclear fuel for its new-generation reactors from existing waste produced by traditional reactors."
Solar, photovoltaic, and off-grid energy tech on the rise
Included in the list of best climate startups is Chinese solar manufacturer Gokin Solar who raised $251 million in a Series A round. Gokin Solar concentrates on the R&D and production of large-size silicon wafers with a high photovoltaic conversion efficiency. The business is situated in Zhuhai, China, and was founded in 2019.
On the other hand, German solar and heat pump installer 1Komma5 raised $218 million in Series A capital for its line of energy technologies that support CO2-neutral housing. They provide photovoltaic systems for producing clean electricity, solar power storage units for storing as much electricity as possible, heat pumps for producing sustainable heat, and solutions for charging electric vehicles.
Kenyan off-grid energy supplier, Sun King, closed a $216 million Series D deal. For the 1.8 billion people who today lack access to reliable energy, Sun King develops, distributes, delivers, and funds solar home energy products. The company has already served 82 million people, primarily in Asia and Africa.
It goes without saying that climate change requires us to think outside the box and find solutions before it's too late. Hopefully, the tech industry can keep offering ingenious solutions that will help us take better care of the planet we call home.
Top 10 Pet Tech Products That Might Make You Say Nay or Yay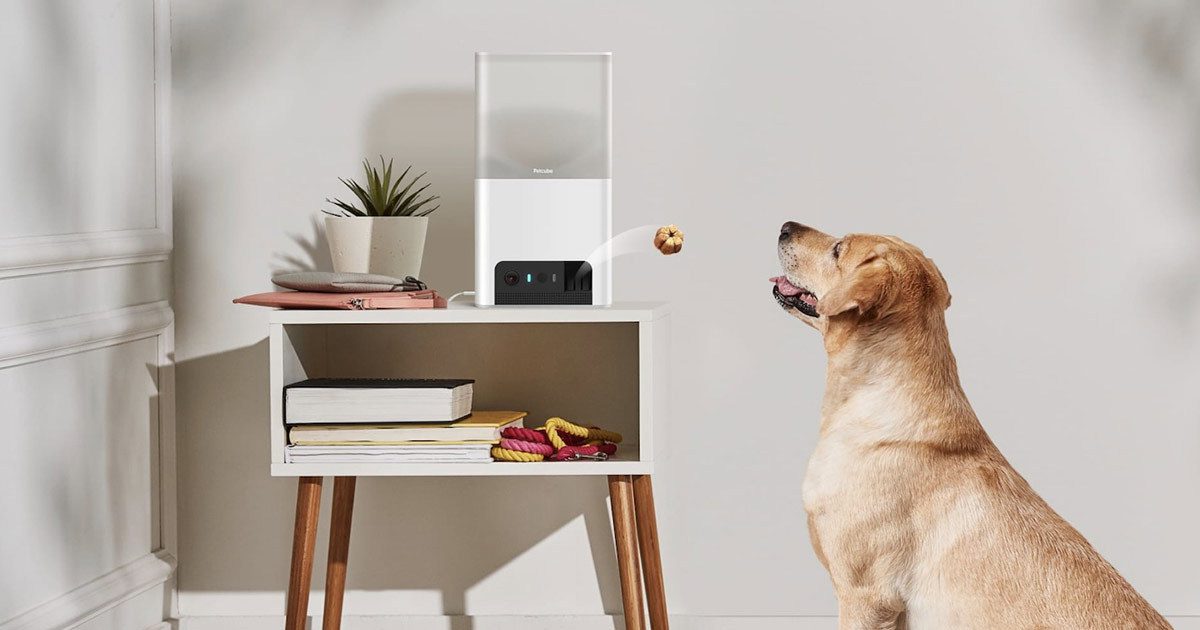 Pet parents know the responsibilities that come with caring for their furry children. And that some of them would wish they could understand their fur babies. Pet tech is available on the market to make their lives easier. But some pet tech that may leave a dent in your wallet, and you're probably better off with all your current tools in caring for, grooming, or understanding your pets. Here are the top 10 pet tech ideas that raise eyebrows or make you say, "take my wallet!"
1. Inupathy

Do you ever wonder what your dog's mental condition can be? Well, the Inupathy can do that for you. Inupathy promises that it will help you understand your dog's mental state. With the accompanying app, you can recognize your doggo's behavioral patterns. Plus, you can share this data with your friends too.
2. Petvation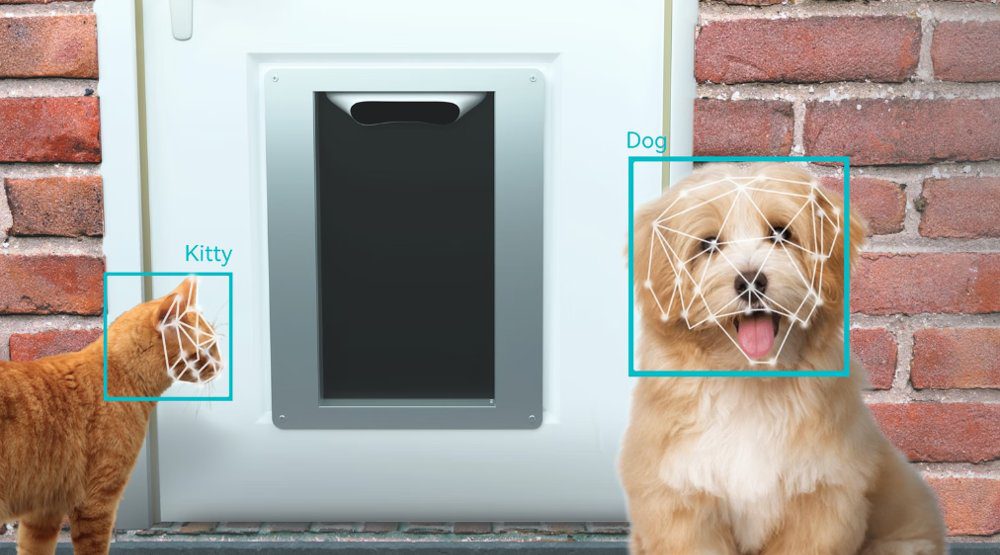 Here's an example of a top 10 pet tech that will make you wonder why it's created. Petvation is a facial recognition software attached to the pet door you install in your home. It tries to keep other pesky four-legged creatures out of your home, allowing only your fur babies to enter through the pet door.
3. Groomatic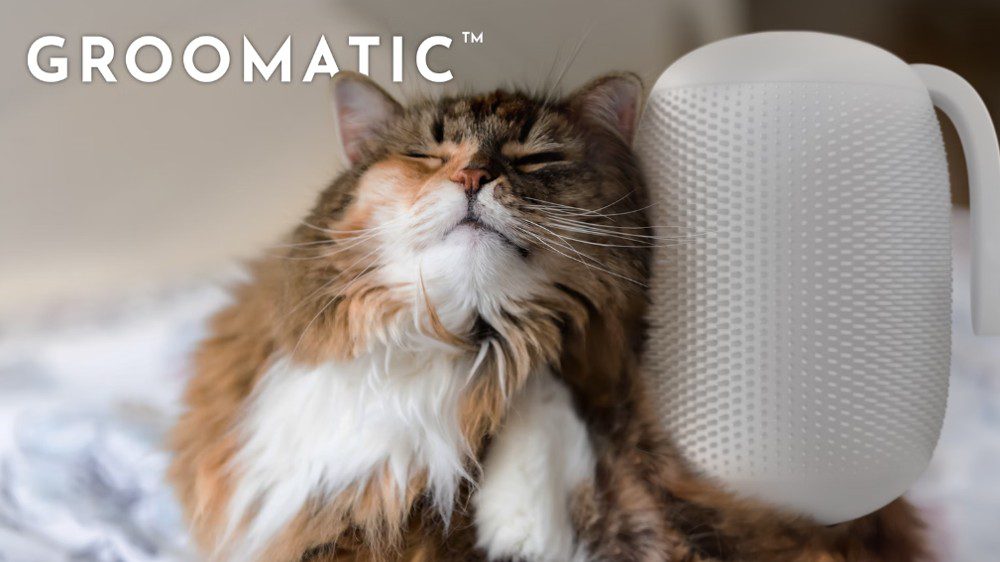 This pet tech is for cats. Groomatic is a petting tool for fluffier cats, whether their coat is short or long. However, spending $200+ on a petting tool may not exactly be an investment. You might want to skip buying the tool and make do with the best grooming tool you have: your hand.
4. Lavviebot S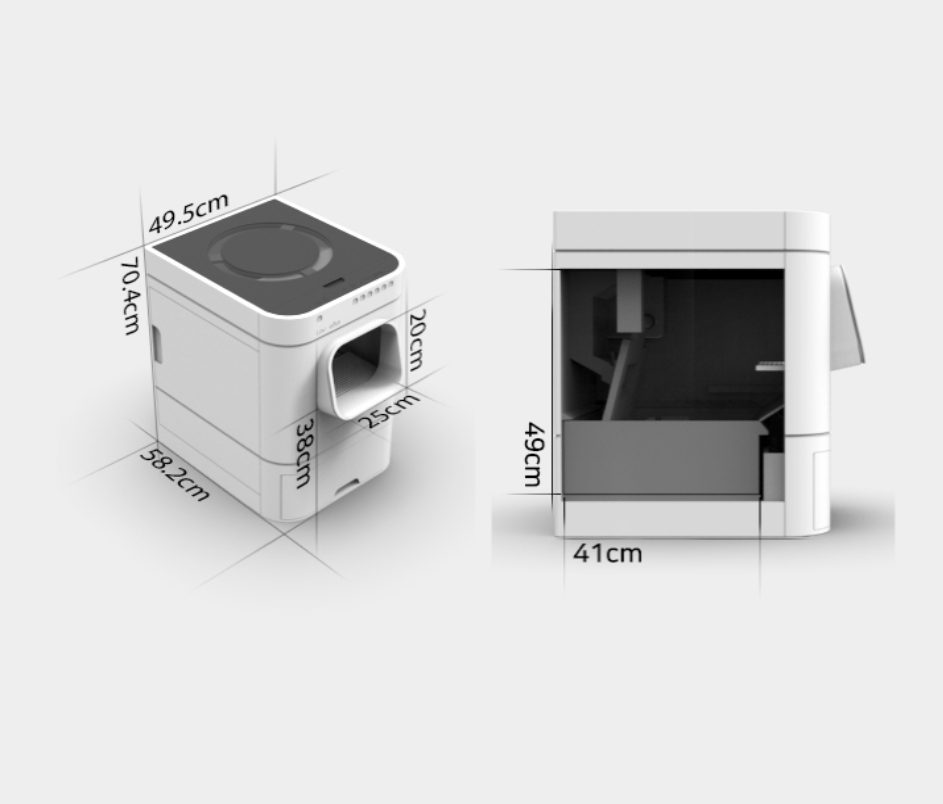 The Lavviebot S made it to this top 10 pet tech list. But this one doesn't warrant any eyebrow raises, though, and it's somewhat useful for cat parents. The Lavviebot S will reduce the amount of cleaning you need with an ordinary litter box. Plus, the Lavviebot S will send you an alert when your fur baby has done its business. This one's not ALL that bad.
5. Petcube Bites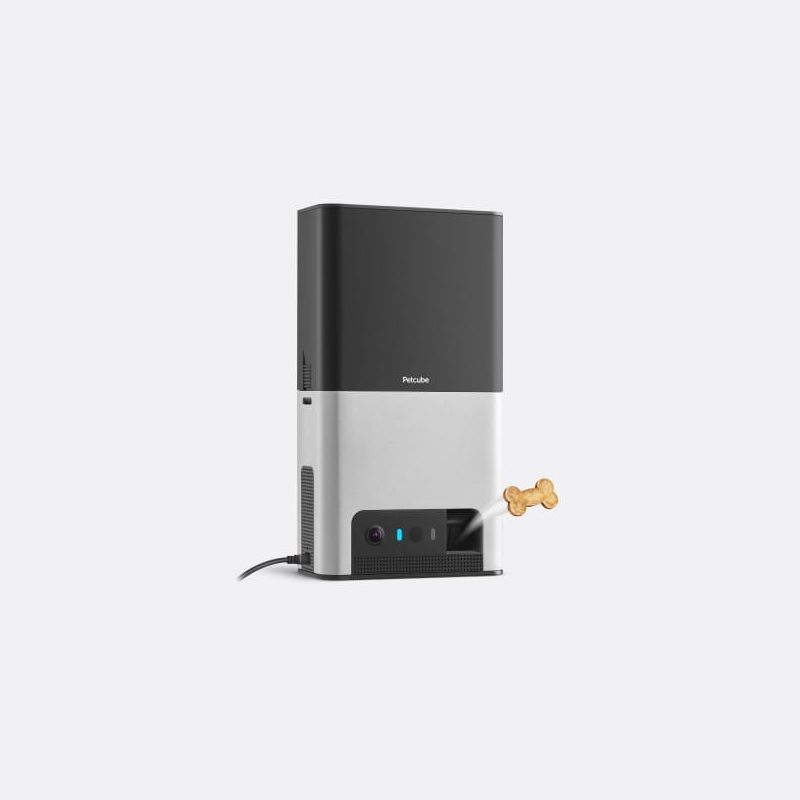 Here's one cool pet tech you might want to consider buying. The Petcube Bites will help you feed your dog while you're away. And when you're not at home, you can even talk to your fur babies through the device. Pretty neat, right?
6. Moai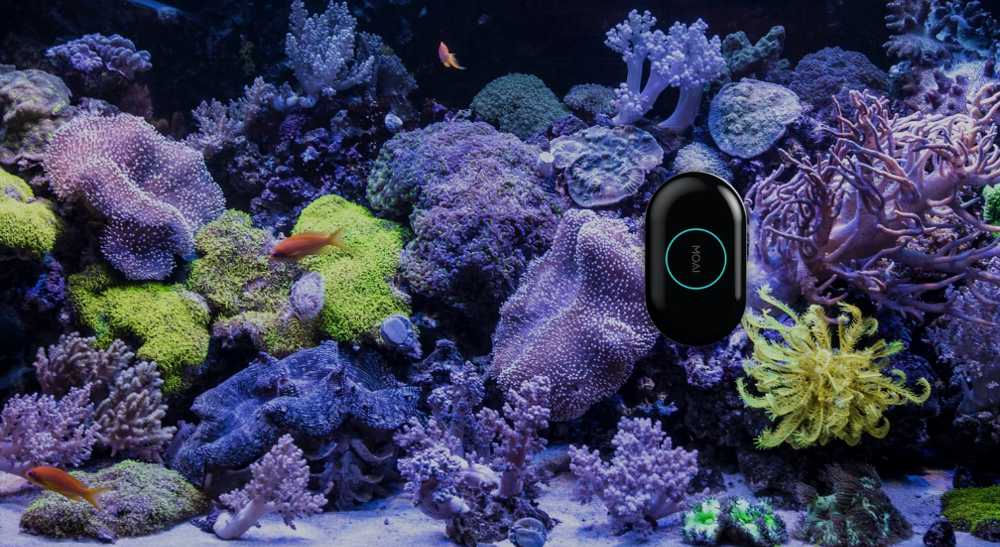 Don't worry, fish owners, you're included in this list. Moai is the pet tech for your aquarium. And it appears that you won't have to waste time cleaning your aquarium often. It looks promising, and many are backing this on Kickstarter. But it's always good to ask yourself if this Roomba is worth the investment or nah?
7. DogPhone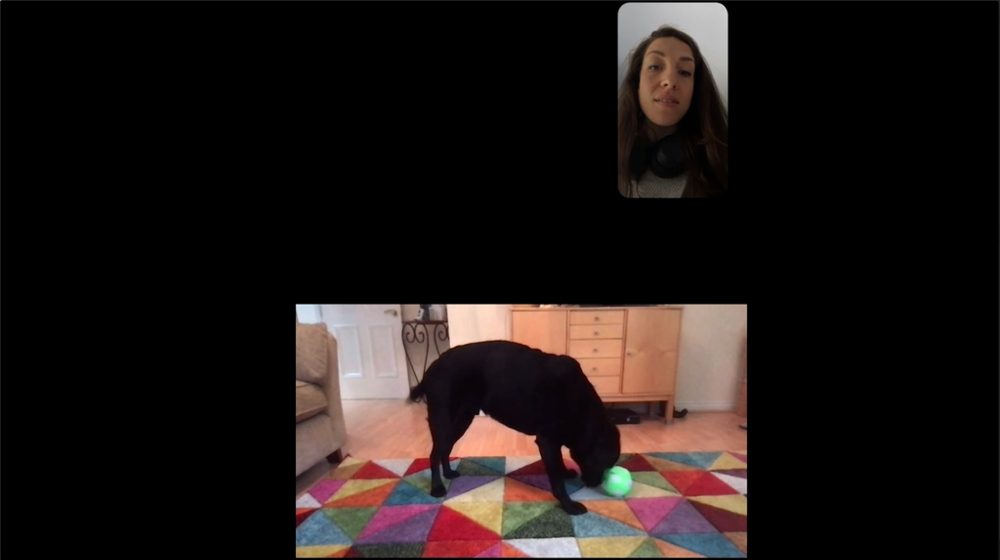 Did you ever want your dog to contact you while you're outside? That device ISN'T available yet, or you might have to train dogs for that. But there was a Scottish scientist that allowed her dog to call her through a ball. She did mention that sometimes the dog might have grazed on the ball while playing with another toy. It's pet tech that may need more improvement.
8. Puppod Interactive Dog Game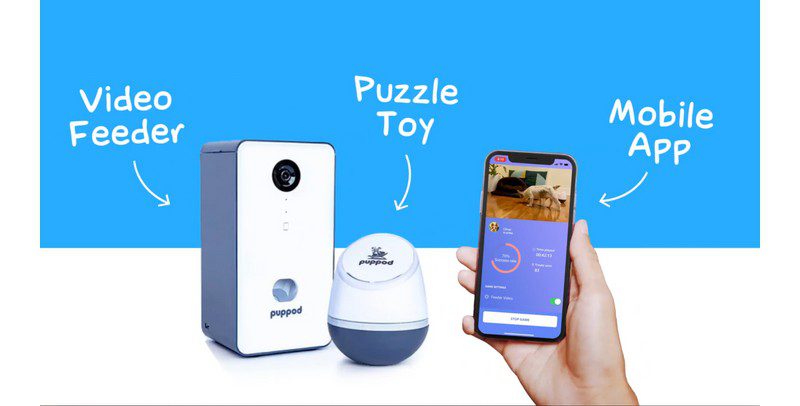 One way to bond with your dog is to play games with them. The Puppod Interactive Dog Game helps you do that. But you might wonder, do you need a device to play with them? Well, this one does have the upper hand over traditional pet games since this could train your dogs. It's one of the best top 10 tech you might want to consider buying.
9. Treat Launcher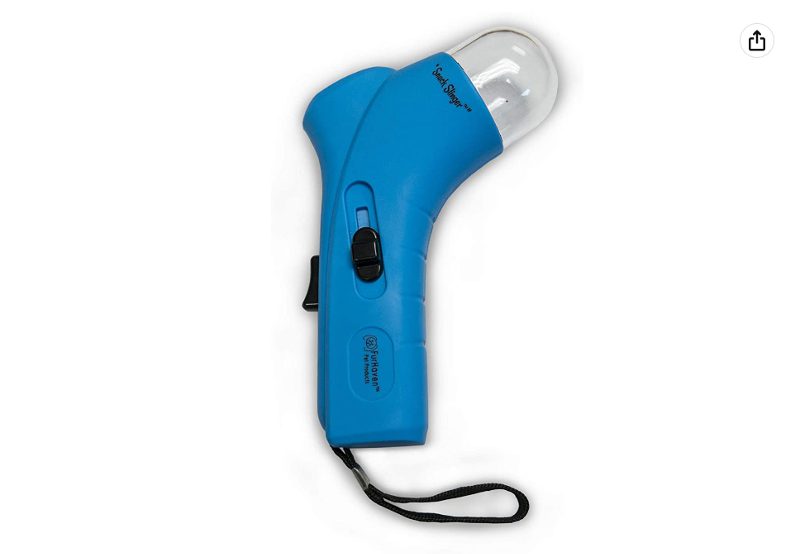 If the Petcube Bites are a hit, the Treat Launcher doesn't seem like it is. The treat launcher can be a great trick to see how high your dog can fly and catch the treats mid-air. However, Amazon users have reported that there have been issues loading the treats. Well, it's best to stick with the old-fashioned way of giving treats to your furry buddies: your hands.
10. iFetch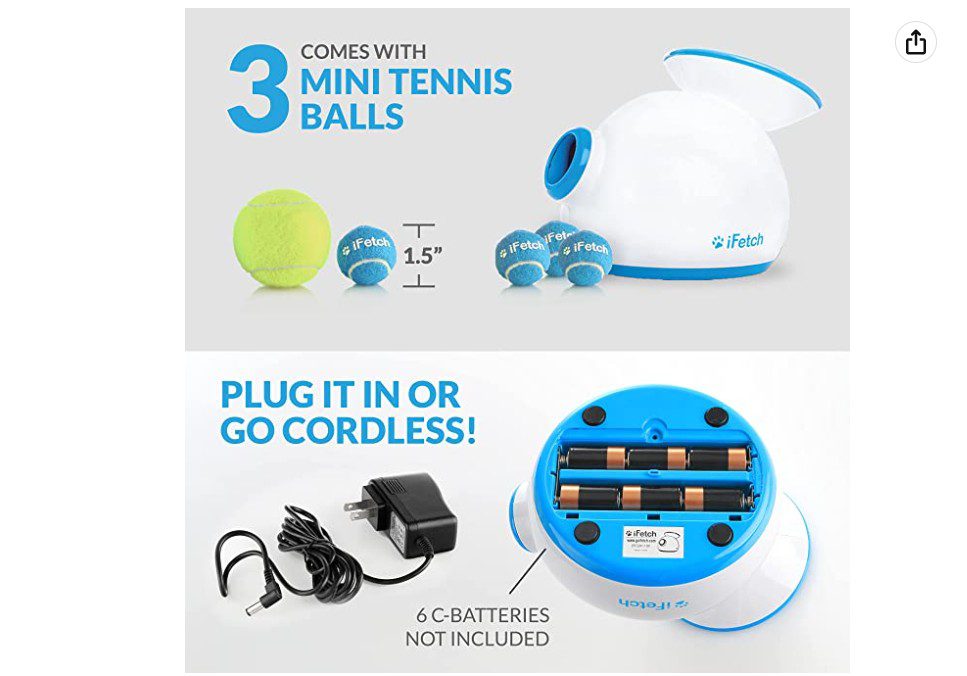 We're on the fence with this one. Playing fetch with your dogs is one way to bond with them. But the iFetch may take that element out of your day. Sure, you can do other things while your dog or dogs might have fun with the iFetch, but many customers on Amazon have noticed that it only lasted a few months, and it might be dangerous for your fur babies too.
14 Highest Rated and Most Downloaded Travel Apps in 2022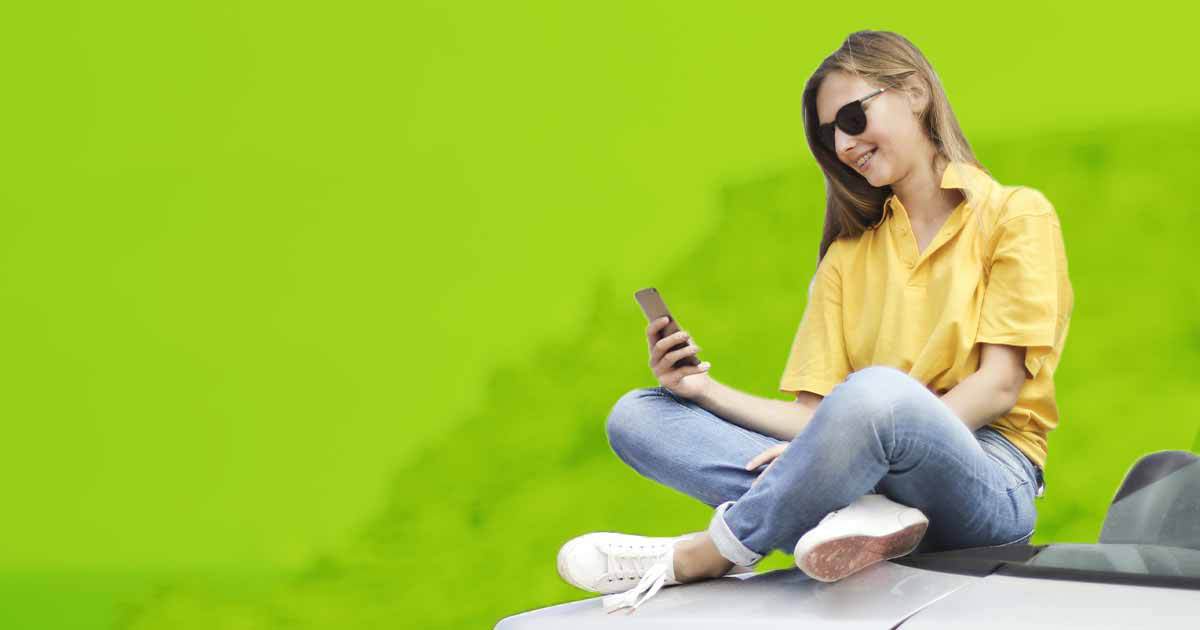 If you're a frequent traveler, you know how important it is to have reliable travel apps. The right app can save you money, time, and stress by giving you all the information you need before heading out. We've rounded up some of our the highest rated and most downloaded travel apps that make planning trips easier than ever before:
1. Citymapper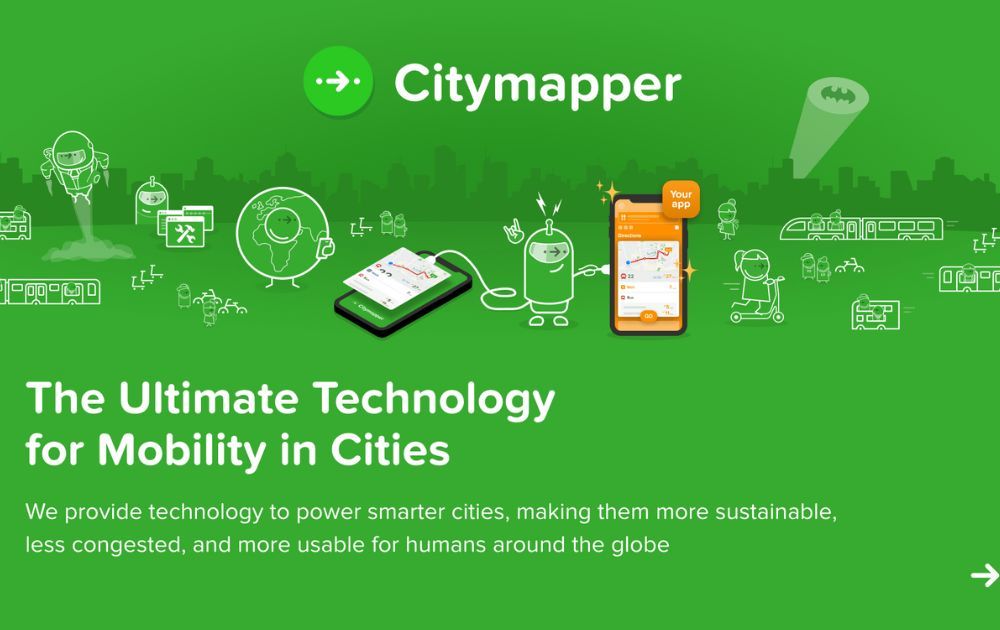 Any savvy traveler knows how important it is to have a good map app on your phone. That's where Citymapper comes in. 
Citymapper is possibly one of the best travel apps 2022 has to offer when it comes to mapping and public transportation. It shows real-time travel options between any two points in a supported city. It combines information for all urban transport systems, including driving, biking, and walking, in addition to public transit.
2. Agoda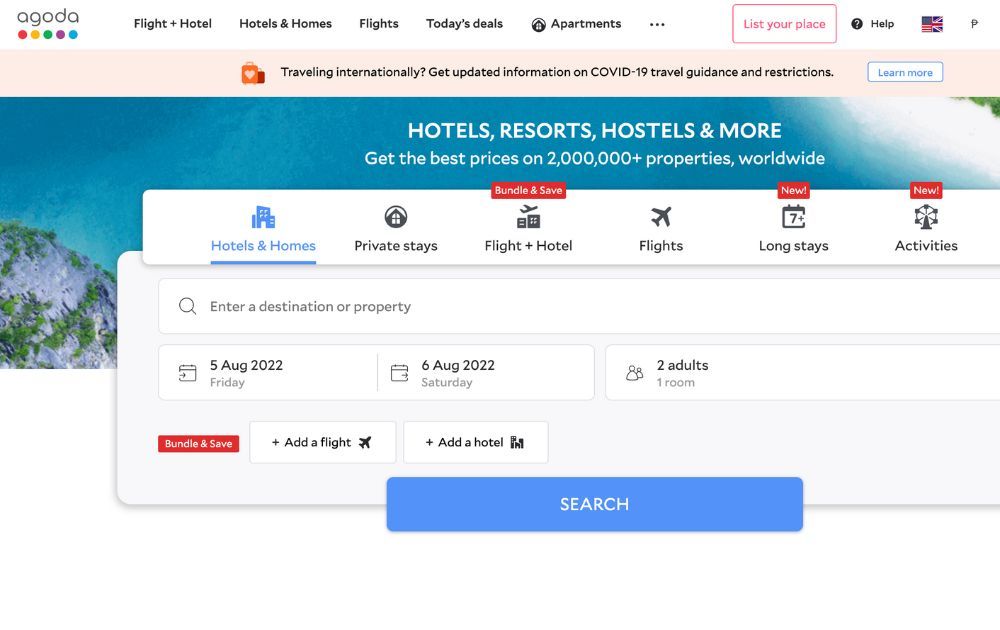 If you want hassle-free travel, Agoda is your go-to app.
When it comes to booking accommodations all over the world, Agoda is one of the most popular and dependable travel apps. It gives you access to hotels, hostels, vacation rentals, and even villas in various countries. This app offers just what you need to plan your next trip, from its user-friendly interface to the ability to search for properties by city or neighborhood. 
3. Roadtrippers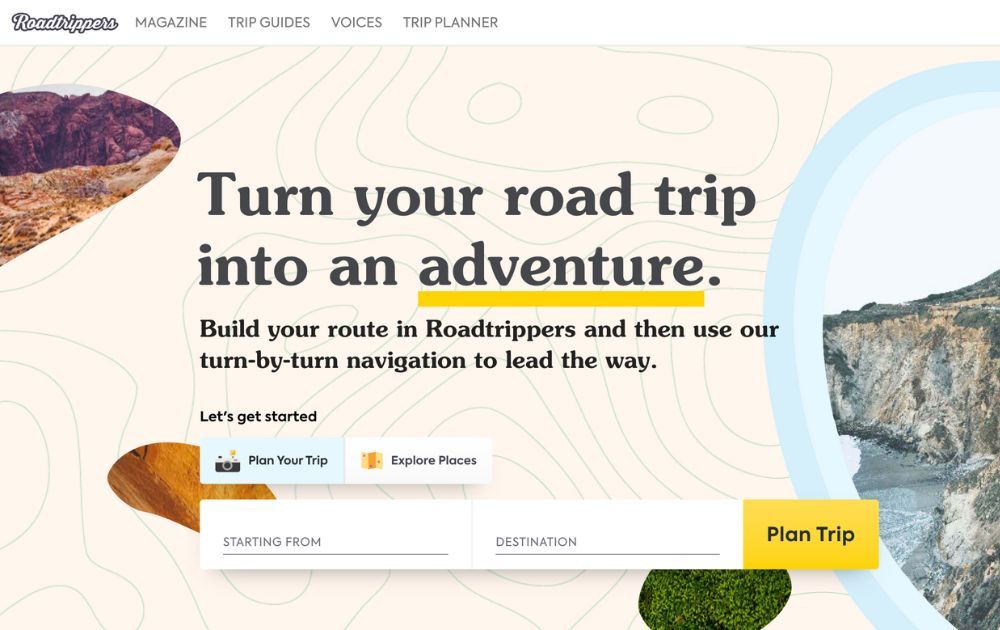 If you're planning a road trip, Roadtrippers can make your life a lot easier. The app allows users to plot up to seven waypoints. It also recommends roadside attractions, scenic stops, and food options along the route. They also offer pre-made guides for road trips popular among users.
4. Skyscanner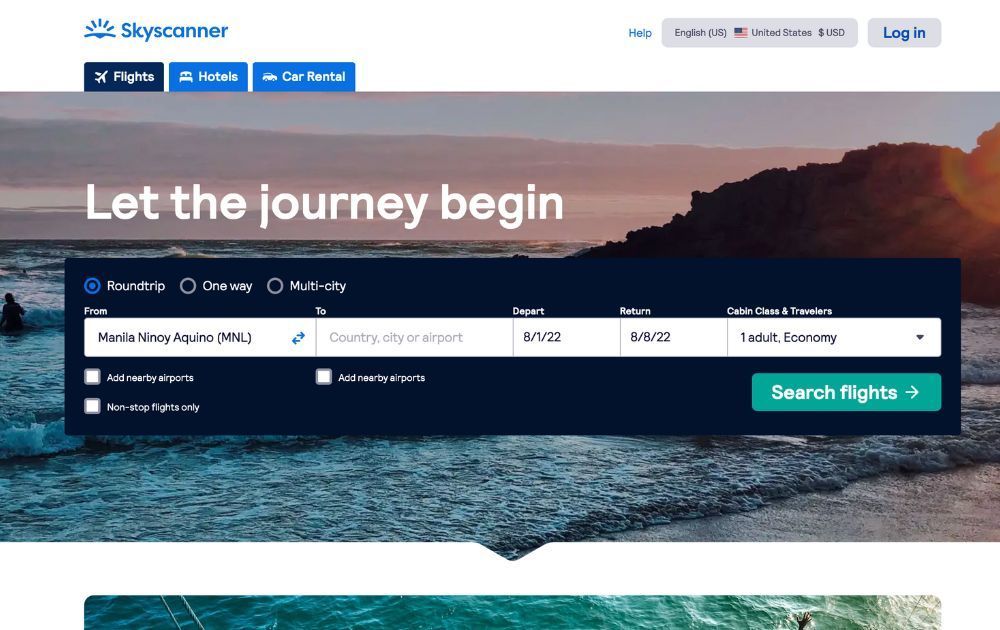 Skyscanner is one of the most loved travel apps for flights. It helps you find the lowest airfares and the most affordable hotel rooms. It lets you compare prices from different airlines and hotels instantly so you can find the best deal in your target destination. 
And if you're looking for car rentals instead of airline tickets or hotels? Well, Skyscanner has that covered too! Their database includes thousands of cars available at every rental agency worldwide so that you can find what kind of car suits your needs best.
5. Timeshifter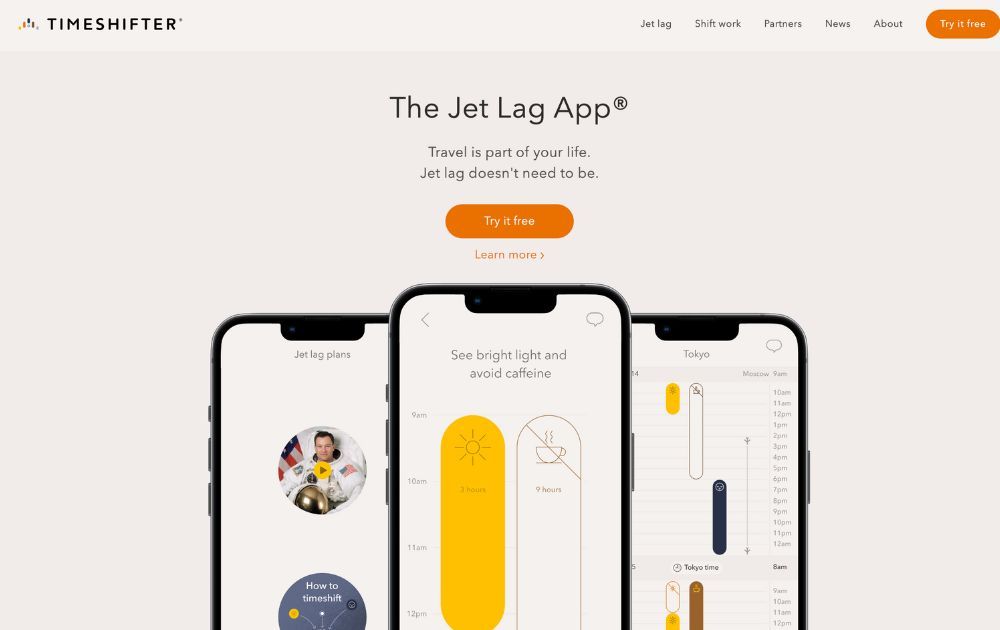 Ever landed in a different time zone and felt like a zombie the whole day because of jet lag? Timeshifter could help. The app offers personalized jet lag plans according to your situation. In addition, the app was made by sleep and circadian rhythm experts, so you can rest assured it's based on science.
6. Uber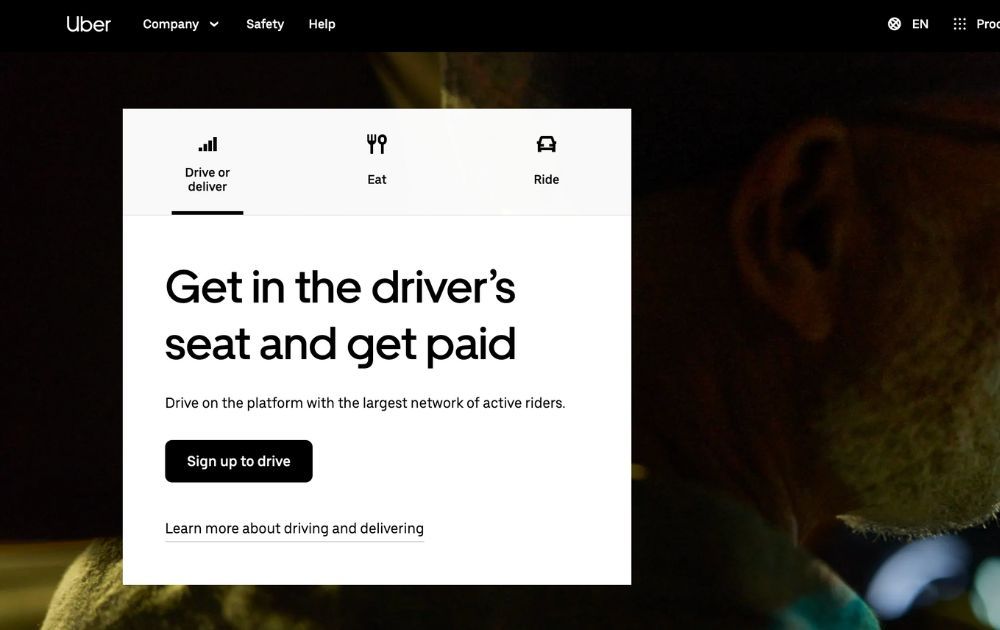 Uber is a ride-hailing app that lets you request a ride with the tap of a button. It's available in many cities and has become the go-to option for getting around town. 
If you're looking for an easy way to get from point A to point B, this is your best bet!
7. Meetup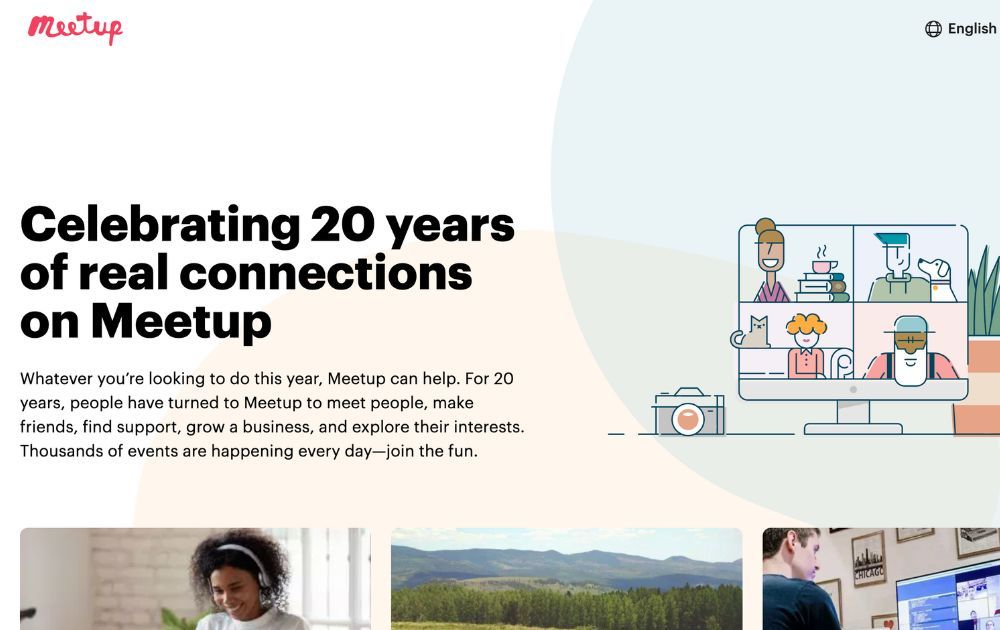 Don't know anyone at your destination? You can connect with locals in a few taps with Meetup. This app allows you to discover events in specific locations based on your interests. So, whether you're interested in music, culture, or food, you'll have a chance to meet new friends who are into those same things.
8. Airbnb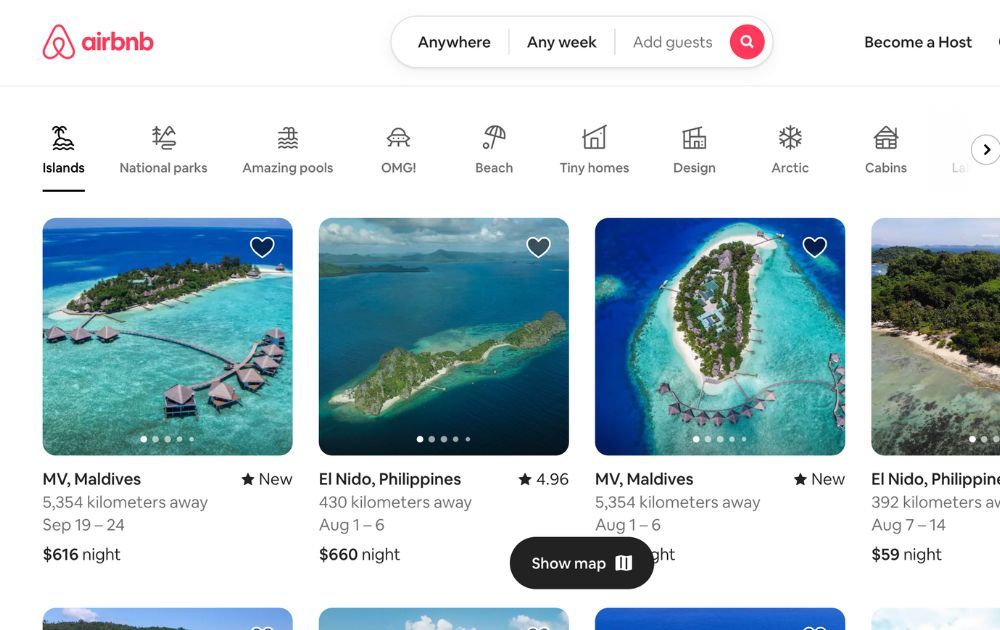 Airbnb is one of the most helpful travel apps for globetrotters who prefer to stay away from hotels and instead try local inns, homestays, or bed and breakfast lodgings. It helps you find unique accommodations for your next trip — no matter where you are in the world.
It's a great way to find a place with a little extra space, an amazing view, or somewhere just far enough away from the tourist traps. You can find everything from private rooms to entire houses!
9. Rome2rio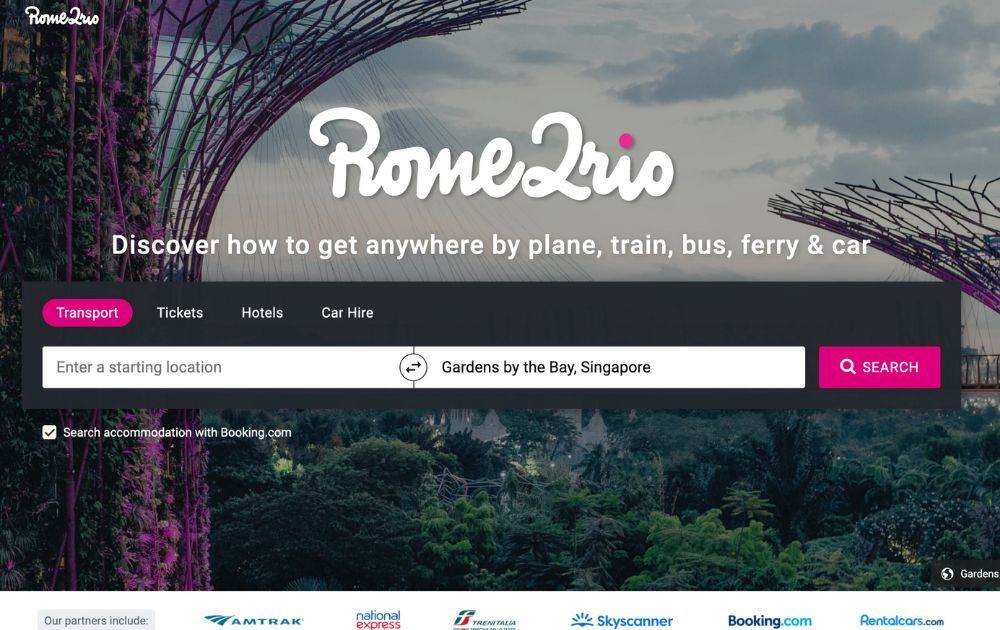 Rome2rio is akin to an instant travel guide. It offers data from more than 160 countries, allowing you to explore the place at your own pace. In addition, it also allows users to compare costs so they can stay within their travel budget.
10. Hopper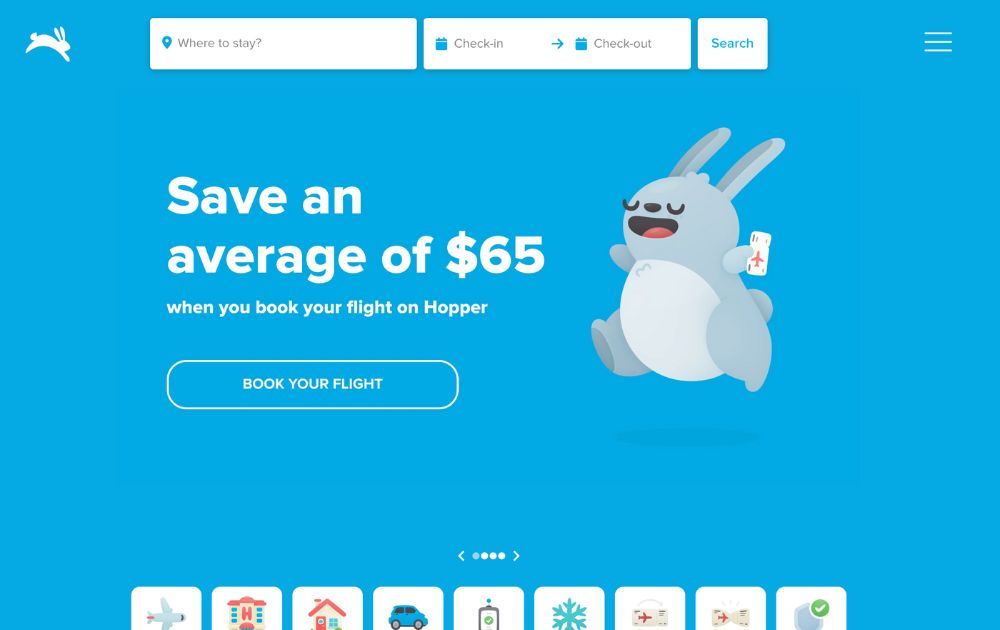 Hopper is one of the most popular and useful travel apps for booking flights. It's not just a flight search engine—it also helps you find the best time to book your flight, find the lowest price on a new flight, and even helps you plan your trip around your schedule.
The app takes into account things like weather, traffic, and other factors so that it can help you make an informed decision. It also assists in finding lower prices than what others are charging by comparing prices from multiple websites.
11. TripAdvisor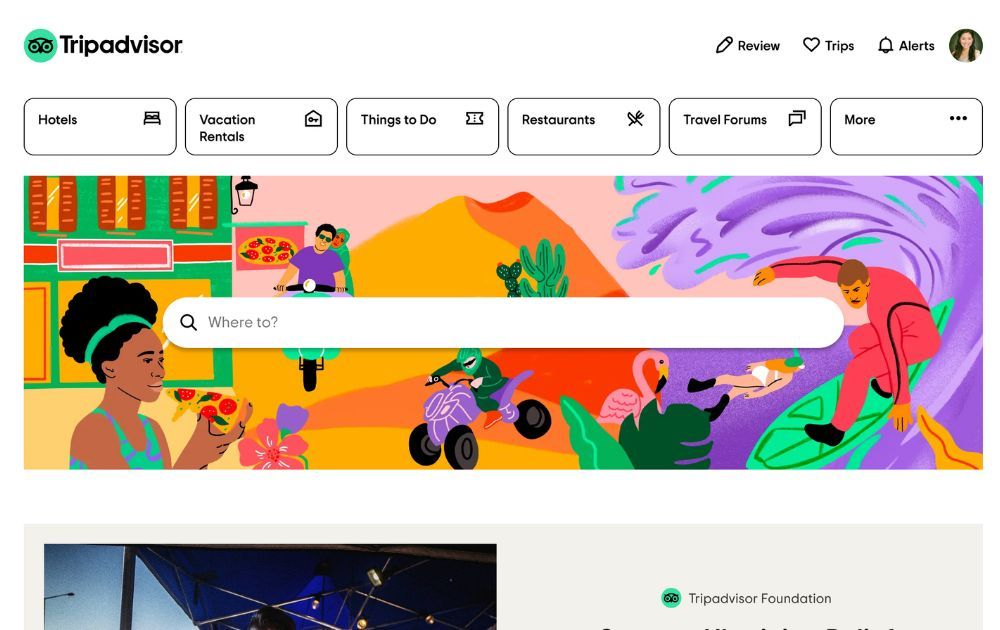 Sometimes, the best tour guides are other travelers who have also been to the places you're visiting. If you're looking for user-generated reviews, TripAdvisor is a good app to download. It features more than 700 million reviews of eight million destinations worldwide – from tourist sites to hotels and restaurants.
12. Waze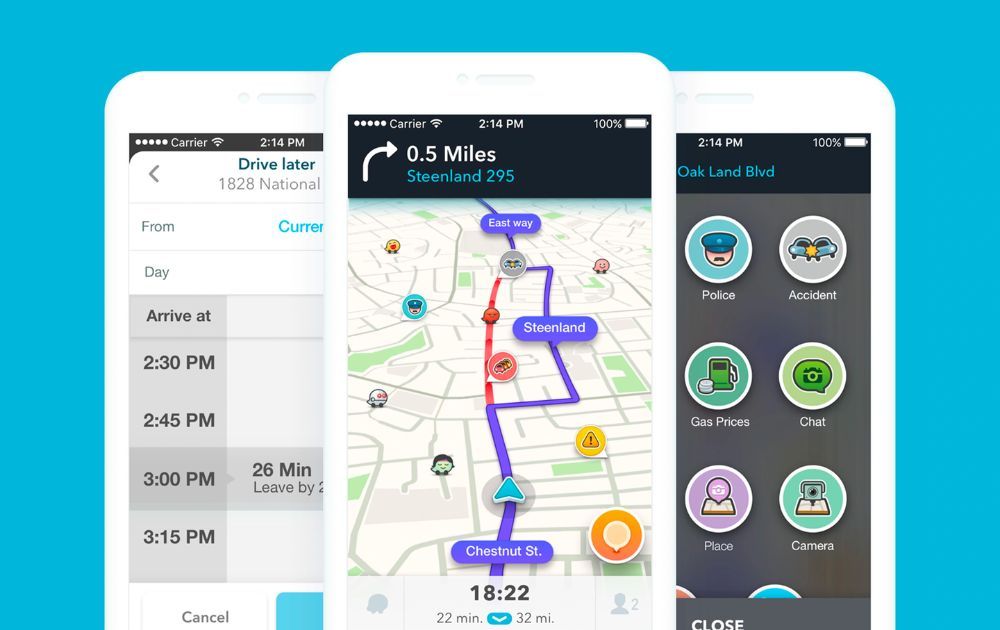 Waze is a helpful navigation app that lets you share real-time traffic info with friends. You can use it to find the fastest route, get directions to your destination, and avoid accidents and hazards along the way.
Waze also allows you to report accidents, hazards, or police sightings in your area so other users can avoid them too. The app will also send alerts if there are road closures nearby or speed traps set up by local law enforcement agencies—so you'll know what's happening before it happens!
13. Trabee Pocket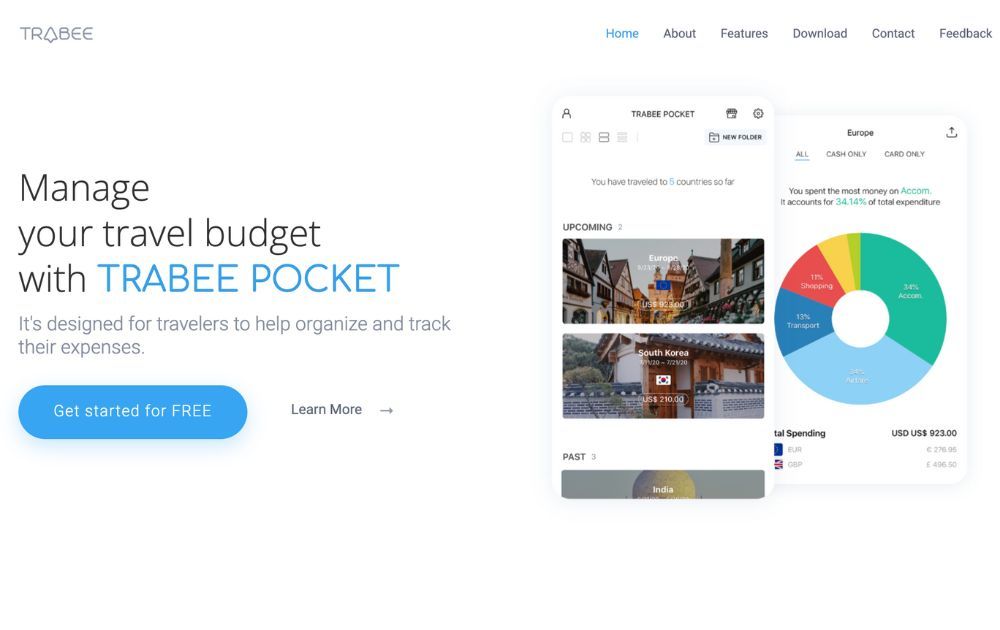 If you need to stay within your travel budget, download Trabee Pocket. This app not only allows you to track your receipts and spending but also offers a quick exchange rate calculator. That said, it's a perfect companion for trips when you don't have a small fortune to spend.
14. Google Translate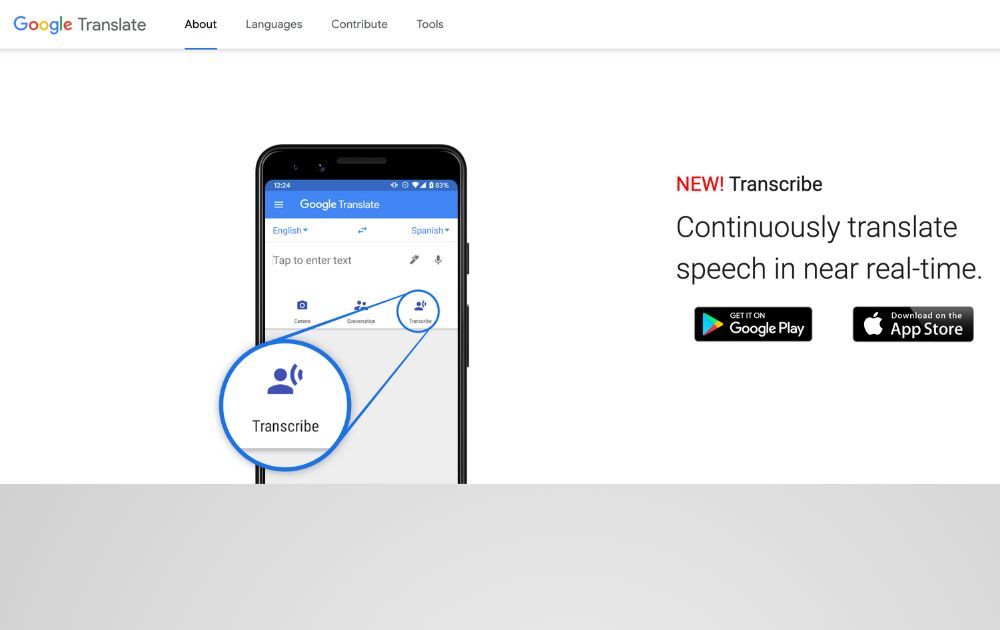 Have you ever needed to ask someone in a foreign country where the nearest restroom is? Then, after a few moments of questioning, you realize they don't understand a word you're saying! It would help if you had Google Translate. 
Google Translate is one of the most trusted travel apps for iPhone that allows you to translate over 133 languages directly from your phone, so all of the words can be spoken and heard by you. What makes this app even better than other travel apps is its easy use—you just hold your thumb on the screen and say what you want to be translated. It's as simple as that!
And for other tips, news, and stories, read more here at Owner's Mag!