6 Ways to Build Your Online Presence and Increase Sales in the Process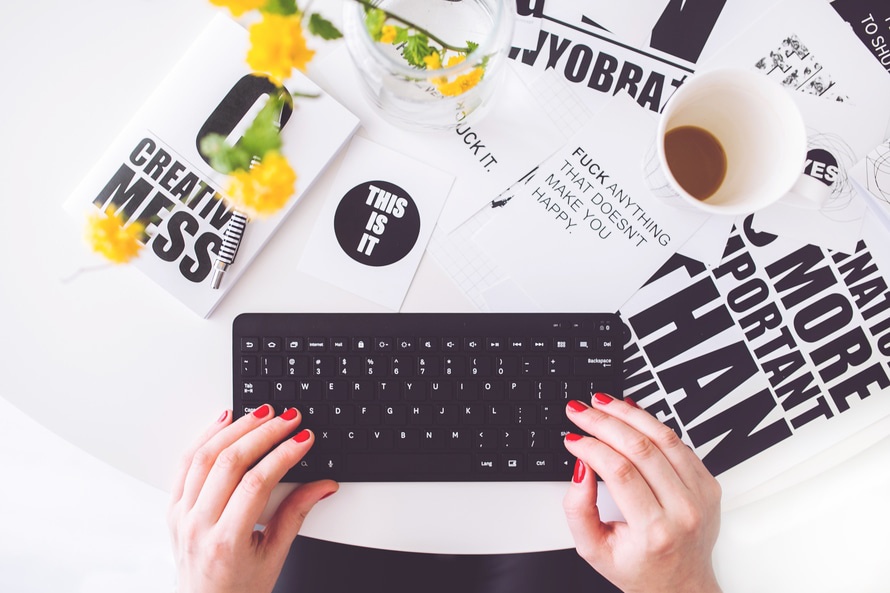 If utilized properly, the internet has the power to increase your sales no matter the size of your business. This is because the internet has the power to reach a large scope of audience 24/7. Most people rely heavily on social media to increase their online presence with the hopes of increasing sales. Many people hesitate with online marketing thinking that it is expensive especially for small businesses. There is also the issue of competition in the internet which is fiercer compared to competition in the real world.
However, if you really want to build your online presence and use it to boost your sales, there are ways of doing so. Here are 5 easy ways of building your online presence and increasing your sales.
Interact on Social Media
Social media is a flexible platform and ideal for small businesses to make their presence known. The key to having a successful social media presence is interacting with your followers on a regular preferably daily basis. If you don't have time to monitor social media activities daily, assign an employee to do this for you.
Interaction is important because customers want to feel important and appreciate it when their feelings and concerns are heard and addressed. Having a Facebook or Twitter presence has a big impact on customer loyalty. Aside from this, you can gain insight from your relationship with customers on social media.
Claim Your Online Real Estate
To increase your presence and boost sales, boost your brand presence by claiming your online real estate. Get on Google Maps, Google My Business, Foursquare, Yelp, create profiles in social media accounts like Instagram, Pinterest, Tumblr, Google+, Youtube and the like. This will help boost your SEO rankings too while giving your brand recognition.
While you're at it, get reviews and testimonials. Pick good review sites such as Yelp, Facebook and Google My Business not only for brand recognition but also to boost your credibility as a business.
Invest In Paid Social Media Marketing
Paid advertising on social media can be a cost-effective way to get brand recognition and boost sales. One of the best reasons to invest in paid social media advertising is its ability to target a specific set of audience and analyze how effective it is in doing so. When you advertise on Facebook for example, it will ask you how much you are willing to pay per click every 1,000 impressions and give you feedback on how each impression converts into leads and sales.
You can think of paid advertisements as giant billboards and TV adverts. By advertising on social media you are building an online presence by focusing your campaign on impressions instead of clicks and follows.
Invest in Paid Search Engine such as Google
One of the most powerful tool a website owner has for boosting sales is paid search engine advertising because it clearly states your customer's intention. When a customer searches for something on search engines, he or she is giving a clear signal of their needs and desires. Google for example, allows users to set keywords, choose specific categories and demographics ad location so that your target audience is narrowed down and you get results that is relevant to your content and promotion.
On-Site Blogging
Provide thought leadership for your customers and readers by writing a blog on your website. This can serve two purposes: you can boost your SEO content by causing your website to appear organically on search results page and blogs that show thought leadership for your industry gives customers and prospective customers a reason to trust you, making you and your business more credible and authoritative. These efforts will increase your SERPs rankings which can lead to a boost in leads and sales.
Your blog should encourage customers and readers to contact you to discuss matters further. There are also some people who are just looking for advice instead of a purchase. If you give them expert advice, they are more likely to buy from you.
Participate In Industry Forums
As with blogs, participating in industry forums will make you more credible and authoritative in the eyes of your customers and prospective customers. The more credibility and authority you have, the more customers are likely to trust you. Forums are a great venue to build credibility and reputation and lots of forums allow signature links with your website or social media profiles embedded.
However, it is good to remember that it is not about bombarding these forums with your offers and promotions. It is about adding value, building a credible online presence and establishing yourself or your business as an expert in your field or industry. If you get this right, sales will not be far behind.
Top 10 Black Friday Deals for Digital Marketers 2020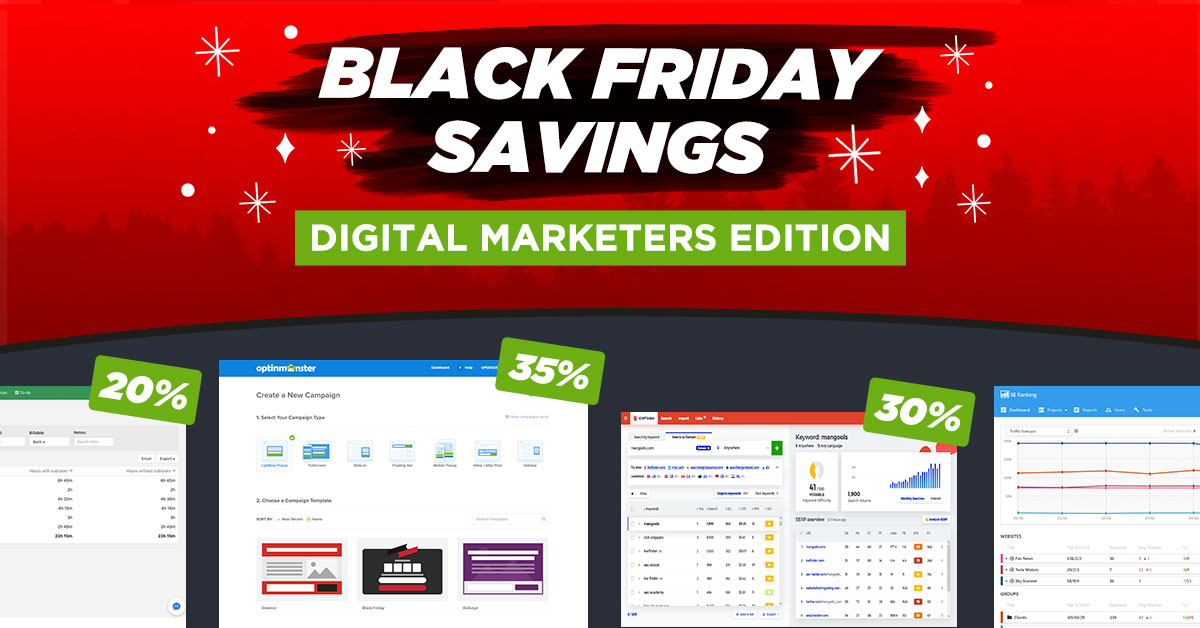 Rejoice, agencies and digital marketers! Black Friday deals aren't just for flatscreen TVs and doorbusters. This year, you can also get ridiculous discounts and offers for software and services to help take your business to the next level. Here are the top 10 hottest Black Friday deals you can take advantage of right now
Penji

We're marketers, not designers. And hiring freelancers is a time-consuming process I don't enjoy. Meet Penji. It's a graphic design service that lets me work with a vetted designer on as many design jobs as I want – for a flat monthly rate of $399/m.
And if that deal isn't already good enough, here's their Black Friday promo code to make it even sweeter.
The deal: 50% off any plan 1st month. Use promo code OMBLK50. Code is limited to the first 100 customers. Valid from now until 11/29/20.
SEMRush

All the SEO tools you'll ever need under one roof. SEMRush's comprehensive toolbox lets you manage your SEO performance, track daily rankings, analyze your competitors, research backlinks, and much more. They're rated one of the most reliable and robust SEO tool on the market right now. Prices are usually more expensive than other software, but they're well worth the investment.
The deal: Get 30% off on the annual SEMrush Competitive Research bundle. Valid between 11/25/20 – 12/15/20. For new users only.
Timecamp

Want a time + activity tracking software your team will actually want to use? Then meet Timecamp. Timecamp has just what you're looking for. The SaaS software allows you to monitor activities and track your team's attendance. In addition to tracking, there are over 100+ integrations to the software you're already using.
The deal: Get 4 Months of TimeCamp for Free! Use this code at checkout: BFDEAL2020. Offer starts 11/23/20 and ends on 12/1/20.
SE Ranking

Marketing agencies and digital marketers are probably already familiar with keyword and competition monitoring software. You've probably already heard of SE Ranking for that matter. SE Ranking is a densely packed SEO tool with features such as competitor monitoring, rank/keyword tracking, keyword research tools and backlink analysis.
It even has auditing tools to show you what you need to fix on your website to rank better. We actually use this ourselves and love it.
The deal: Get 30% off ANY plans. There's also a small chance your membership benefits will double if you're one of 3 lucky winners after their drawing. Use code BLACKFRIDAY2020 at Checkout.
Email List Validation

Email marketing is great…when the emails actually deliver. Solve your email deliverability issue with Email List Validation. The software lets you verify and clean your email database to ensure you're only sending it to working emails.
The deal: Get 25% off all plans. No code needed, just visit link below.
OptinMonster

Remember when everyone keeps saying email is going to go away? Yea…here we are 20 years later. And OptinMonster is proving that email marketing is here to stay. OptinMonster helps you convert and monetize your website's traffic. Get your visitor's attention with event-triggered popups and capture their interests with exit-intent forms.
The deal: Get 60% off all plans.
SocialPilot

This one is for agencies and marketers managing multiple client's social media accounts. Put all of your client's social media accounts on SocialPilot and leave it on Auto-pilot (bad pun I know…) SocialPilot lets you create, manage, schedule, and even finetune all your posts in one place.
The deal: Get 20% off discount on all lifetime plans. No promo codes needed. Just check out link below.
LongTailPro

LongTailPro is for marketers, bloggers, and digital marketing agencies looking for an effective tool to help research and track long-tail keywords. In addition to its robust search feature, you can also track rankings for all your keywords on major search engines.
The deal: Get 30% off all plans with BONUS access to competitor research and SERP analysis tools.
Mangools

Mangools is more than just a keyword research tool. It's actually 5 tools combined into one platform, making it an amazing deal for marketers. You get the Keyword explorer, SERP checker, SiteProfiler, SERP watcher, and Linkminer all for the price of one.
The deal: Get 25% off
For Black Friday, Mangools gives a 25% discount on its SEO tools, including KWFinder, SERP Analysis, Backlink Analysis, and Rank Tracking. The offer data starts on November 29th.
HelpCrunch

HelpCrunch is a marketer's wet dream come true. Create chat automations and popups to guide and convert visitors. Have live chat to provide instant assistance to browsing prospects. Create a knowledge base for your customers to find answers themselves. And the list of feature goes on.
The deal: 20% off any plan
Strategies and Tools for a Growing a Pandemic-Proof Business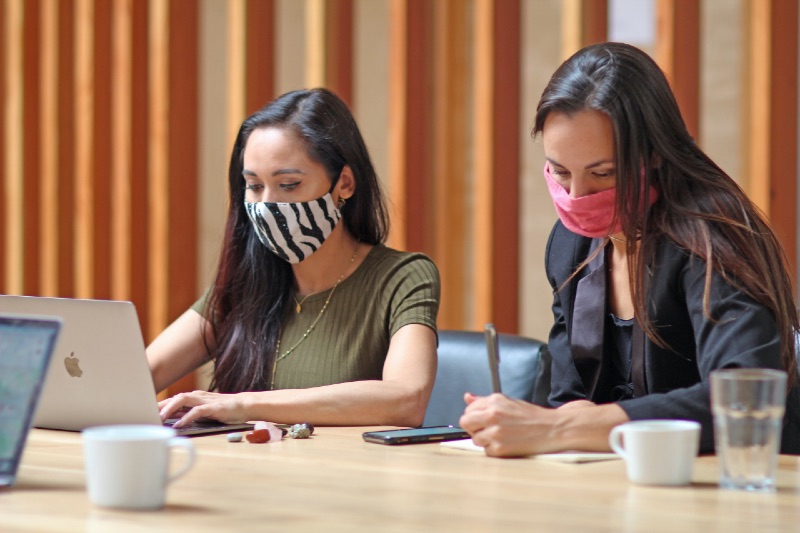 For the past year, businesses have been met with unrelenting challenges. Because of this, founders are more careful about where to put their time and funds. Longevity in business is desired, so thinking critically about the strategic principles of business is a must. Growing a pandemic-proof business is possible. But how are you going to make it happen? We took our questions to Facebook groups Tech Ladies and Societygal to ask women in the industry about their input on how to grow a business successfully and efficiently.
1. How important is getting your business assets right? (logo, website, branding guidelines, etc)
When it comes to the creative aspect of building a business, there was a split in what is necessary. Recently, founders and business owners have been turning to creative services like Penji for increased design output. While there are still repercussions from the pandemic, businesses are learning to adapt by discovering these new innovative solutions.
Some of our friends at Tech Ladies and Societygal believe that it is crucial, especially when it comes to setting yourself apart from competition. Others choose to focus on other aspects of the business. Here's what they had to say:

"Hi. I think that for number 1-It doesn't really matter. I think what people want is results. Connect with them, and show them what your products or service can do for them. How does it solve the problem that they have." – Prerika Agarwal, Tech Ladies

"I think that these branding pieces really matter as a way that establishes how your company will move and grow. I've seen a lot of small businesses that kind of wing it and I think that especially in terms of social media and web, a cohesive brand can really make a business stand out." – Charlotte Clark, Tech Ladies

"I think it's less about getting it right and more about being consistent and looking professional. A business that visually appears fractured hurts its own credibility." Natalie Sharma, Tech Ladies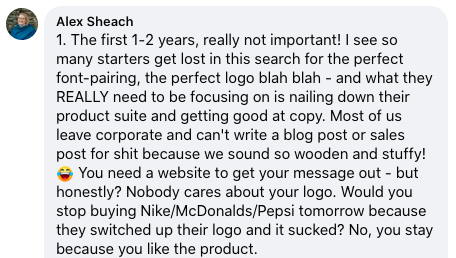 "The first 1-2 years, really not important! I see so many starters get lost in this search for the perfect font-pairing, the perfect logo blah blah – and what they REALLY need to be focusing on is nailing down their product suite and getting good at copy. Most of us leave corporate and can't write a blog post or sales post for shit because we sound so wooden and stuffy! 😂 You need a website to get your message out – but honestly? Nobody cares about your logo. Would you stop buying Nike/McDonalds/Pepsi tomorrow because they switched up their logo and it sucked? No, you stay because you like the product." – Alex Sheach, Societygal
What is a common mistake that businesses make when trying to grow?
Growing a business is not easy, especially now. With the increased number of businesses shuttering their doors because of COVID, one can only benefit from avoiding common mistakes.

"I think that one mistake is that businesses don't take advantage of how research can validate and verify your ideas going forward. There should be a certain level of confidence in what your next steps are and how they'll fair." – Charlotte Clark, Tech Ladies

"The main pain point of scaling I've seen is failure to document and inform. If one hand doesn't know what the other is doing then you aren't on the same page and you can't help each other when things go wrong." – Natalie Sharma, Tech Ladies

"Getting sucked into downloading YET ANOTHER (usually very disappointing freebie) which moves them no closer to their goals. Get your UNSUBSCRIBE vibe switched ON, tune out all that low-level noise and commit to your OWN ideas and vision." – Alex Sheach, Societygal
What can people take advantage of now that is often overlooked?
Innovation and creative thinking is key to a pandemic-proof business. As we adapt to the current lifestyle of consumers, founders are taking advantage of what is in front of them. Here's what members suggested.

"What's overlooked is the human aspect of things not being perfect and just going with inspired action once you have some clarity about your business." – Prerika Agarwal, Tech Ladies

"With staying at home still being a large part of life, I think people should take advantage of having more people online and the ability to do webinars, virtual networking, and doing research directly with your specific users or customers." – Charlotte Clark, Tech Ladies

"Digital businesses should take this opportunity to rise to the occasion to help their local communities. As a digital business owner I can confirm we spend a lot of time virtually hustling. Show the world around you that you exist and that you care. It pays dividends for both of you." – Natalie Sharma, Tech Ladies

"Not enough people are stepping up to lead with vision. They're waiting for permission to release, launch & grow. JFDI!" – Alex Sheach, Societygal
Top 10 Shared Hosting Companies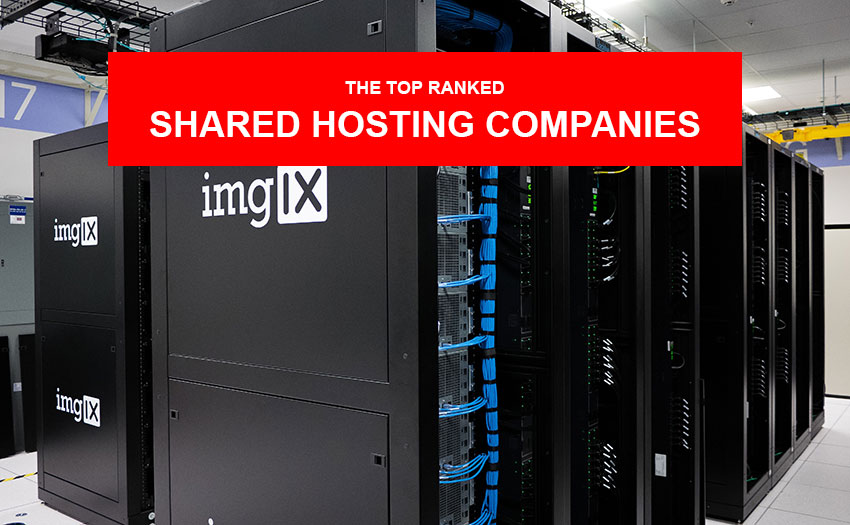 According to Google, if your website takes more than 10 seconds to load, people are 123% inclined to leave your site. That's why you need excellent hosting service to prevent that.
Dedicated hosting services can help ease that pain, but it can break your bank. So, it's best to go for an affordable option so you can save up on the things that matter. That's why you should consider going for a shared hosting service to keep your site running smoothly.
Let's take a look at the top 10 shared hosting companies on the internet.
1. FastComet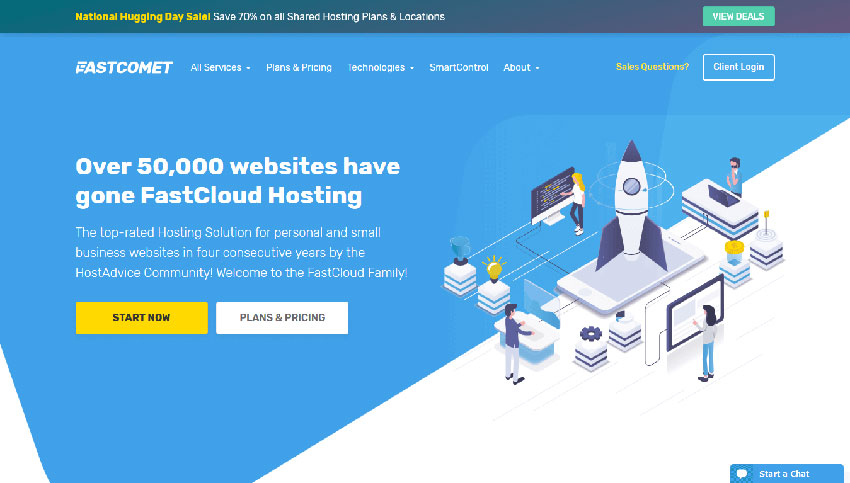 FastComet renamed its shared hosting services to FastCloud plans. Previously, FastComet named it StartSmart, ScaleRight, and SpeedUp.
Features include the following:
cPanel
SSD Space
Free Domain Transfer
Free Website Transfer
Unlimited bandwidth
The regular price for their FastCloud plans starts at $9.95/mo, while the most expensive one, FastCloud Extra, is $19.95/mo. At the time of writing, all plans are 70% off with FastCloud at $2.95, FastCloud Plus at $4.45, and FastCloud Extra at $5.95.
FastComet users may experience faster loading times boasting speeds at 200 milliseconds. Not only that, but users get a 99.99% uptime. So, website visitors don't encounter any site downtime. Plus, according to Website Host Rating, their shared server is secure for all users, which is why it's one of the top 10 shared hosting companies on the net.
According to Blogger Sneed, there's no dedicated IP address for the shared hosting server. While FastComet has better loading times and even performance than its competitors, the FastCloud plan may not load faster than usual. So, it's a much better option to upgrade to the higher plans.
2. ChemiCloud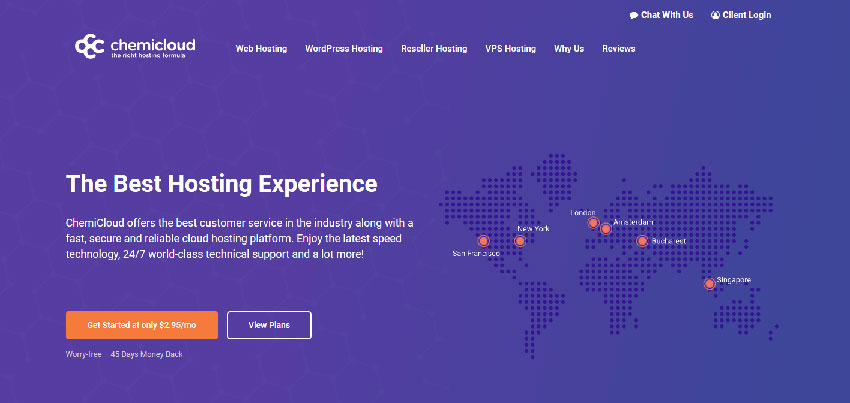 Potential customers of ChemiCloud can choose among three plans on the site. It's on sale at the time of writing, so the most affordable plan is the Web Hosting Starter for 3.95/mo for three years. ChemiCloud priced it originally for $7.90/mo. Their most expensive plan, the Web Hosting Turbo, is for $7.66/mo for three years. It's 10x faster than its two other plans.
Some features of the ChemiCloud plans:
Free Let's Encrypt SSL
Different server locations
Free migrations
For some experts, uptime is one of the many pros of the ChemiCloud hosting service. Rare are downtimes with using ChemiCloud, and there's a 99.98% of uptime most of the time. Another thing is you can migrate your site for free within 24 hours, WP Glossy says.
According to Host Review Now, ChemiCloud can be difficult to navigate since there's no FAQ or guides. Billing may become an issue for many users due to its billing cycles.
3. iPage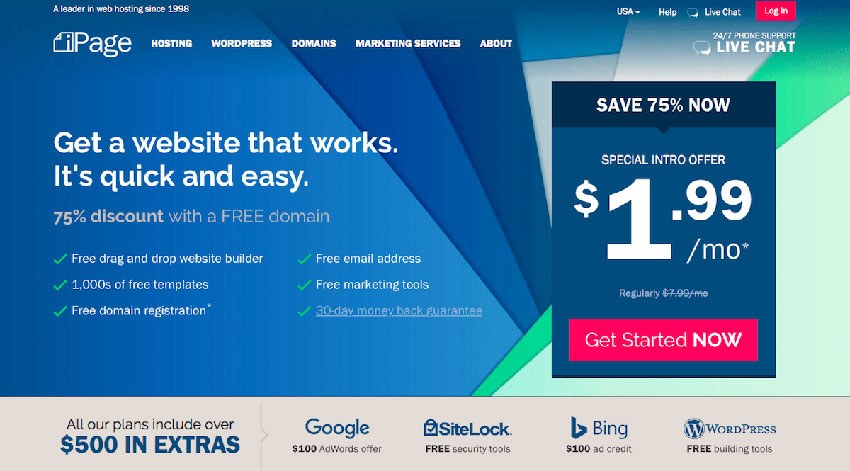 For many users, iPage is one of the top 10 shared hosting companies. The cost for an iPage shared hosting service is $1.99/mo (regularly $7.99/mo) for the first term of service. Users get some of the following features:
Free SSL certificate
Unlimited disk space
Shopping cart integration
One pro of the iPage hosting service is its user-friendly cPanel that even beginners can use easily. It's great for small business owners that need a domain quickly. TechRadar also noted that it has incredible performance even during the testing period.
Even if the starter price is lower than most hosting services, iPage tends to upsell to their customers. Another con for using the iPage shared hosting service is there's no cPanel. Besides, users have mixed reviews over their support. Also, if you'll have to migrate a site, you'll need to pay $150.
4. Hostpapa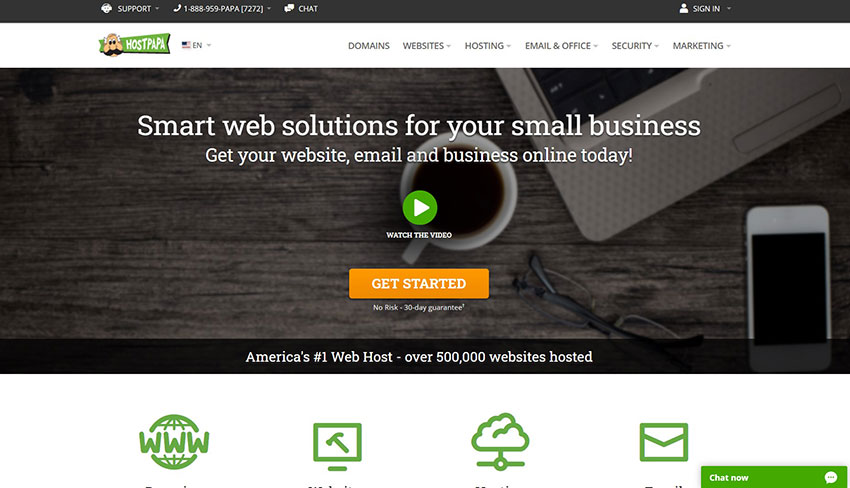 Hostpapa offers three shared hosting plans for potential customers: Starter, Business, and Business Pro. The hosting site recommends that its customers go for a Business plan. Its regular price is $12.99/mo, but they have a deal that is $3.95/mo for three years. The most expensive subscription is $19.99/mo (regular price), and their most affordable is $7.99/mo.
You can get the following features in all plans:
SSD Storage
Unmetered bandwidth
Free domain registration
Choose between a Canada or US server
Hosting Facts says that small businesses can get a bang for their buck on the Starter Plan. They offer essential features even on the plan, so it's good value for money. Another reason why small businesses could go for Hostpapa is because of the performance and speed it gives to their sites.
According to Hosting Facts, additional fees can become a deal-breaker for some potential customers. Service can be a hit or a miss from users who left reviews in TrustPilot and Host Advice.
5. Arvixe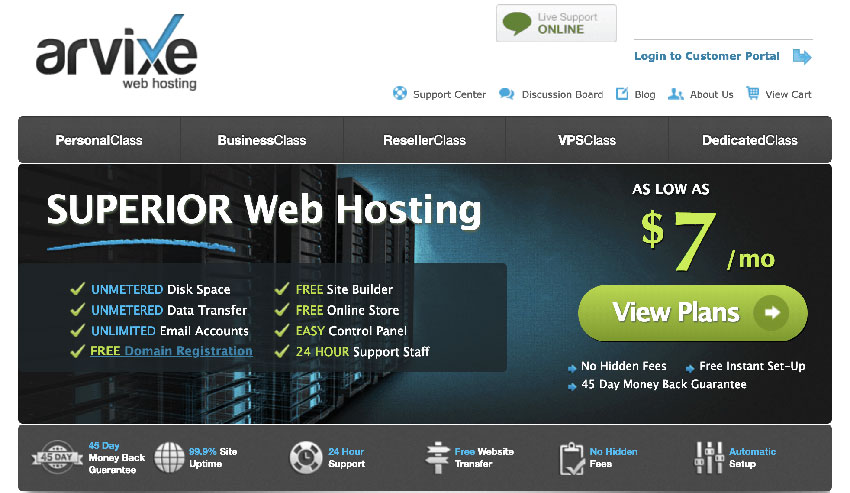 Arvixe has two plans with two categories for its shared hosting service. You can choose between a personal or business plan and a Linux or Windows shared hosting one.
Their most affordable shared hosting service is the PersonalClass Linux shared hosting service that starts at $7.70/mo. You can get a PersonalClass Pro starting at $11.00/mo. You can upgrade to more features for $20/mo.
Some features of the PersonalClass plan are:
Unlimited disk space
Free domain name
Use of cPanel
Arvixe isn't just a website hosting site. You can build a site and get excellent uptime during the testing period, according to PCMag. Plus, you may get a 60-day money-back guarantee if you want to try out Arvixe for a while.
One disadvantage of using Arvixe is that you'll need to buy an SSL certificate for $25.00 a year. You might want to consider other hosting sites if you need support often since many users across different review sites aren't pleased with them.
6. Namecheap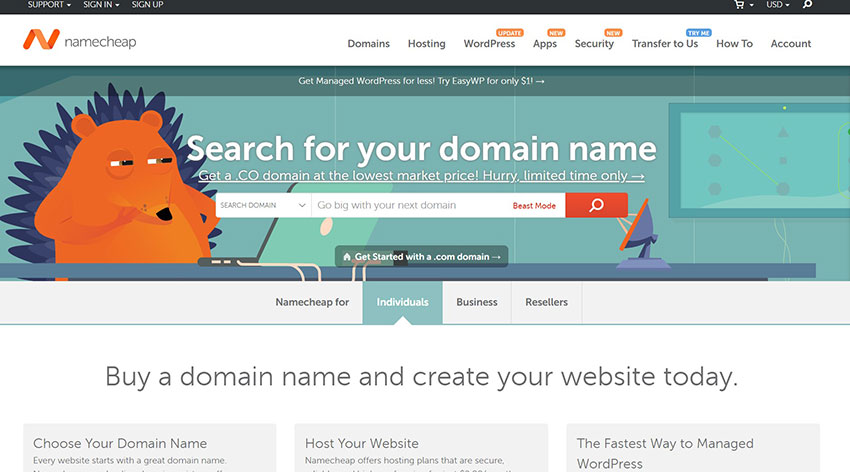 If you want to avail of a Namecheap shared hosting server, you've got three options and two servers to pick from before you purchase a plan. You can opt for a Stellar, Stellar Plus, or Stellar Business plan. Meanwhile, the two data center locations available are US and UK.
Small businesses can get more out of a yearly subscription on a US server since it also includes cloud storage. The price is $52.88 for the 1st year and $104.88 a year ($8.88/mo). They do recommend availing of the Stellar Plus subscription. You'll pay $29.28/yr for the first year, and it renews at $57.88/yr ($4.88/mo).
Some features you get on the Stellar plans are:
50GB SSD
Unlimited websites
Free one domain name
According to WhoIs Hosting This, your account and data are secure on Namecheap because they enable two-factor authentication. The cPanel is also something many find an advantage against its competitors. It's because of the ease of use and design.
Some experts note they face issues over uptime. They found that it has less than 99.99% uptime, which isn't a good thing. Plus, not many are satisfied with the support given by Namecheap.
7. Hostinger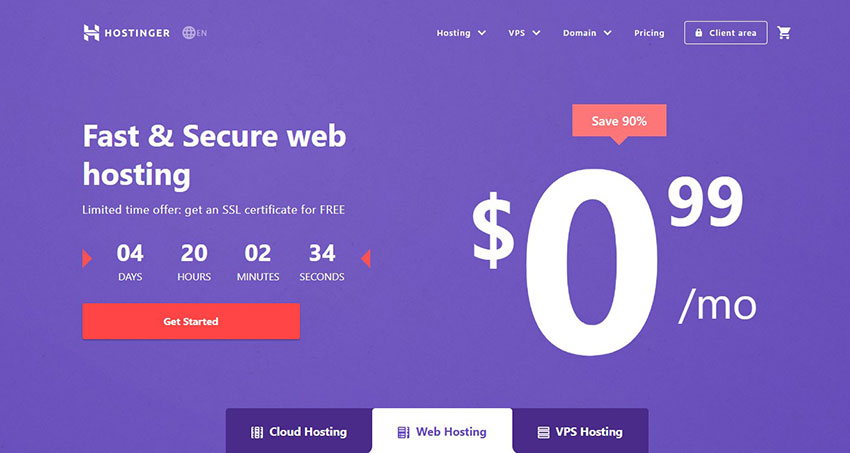 Hostinger recommends that small businesses go for Business Shared Hosting for $3.99/mo for four years. It will renew to its regular rate of $15.99 after that period. Its most affordable plan, the Single Shared Hosting Plan, is at $0.99/mo for four years. The Single Shared Hosting plan is limited, so it's best to opt for a Premium Shared Hosting plan or higher to get more features.
Here are some features you get if you choose a Premium Shared Hosting plan and above:
Free SSL certificate
Free domain
Unlimited bandwidth
Unlimited number of websites
If you want to save money, you'll need to avail of a 1, 2, or 4-year plan.
Experts notice that support is one of its main issues because you can't call their support. Otherwise, many do like that support is responsive online, so that's a plus. That's why users do find that Hostinger is one of the top 10 shared hosting companies.
8. KnownHost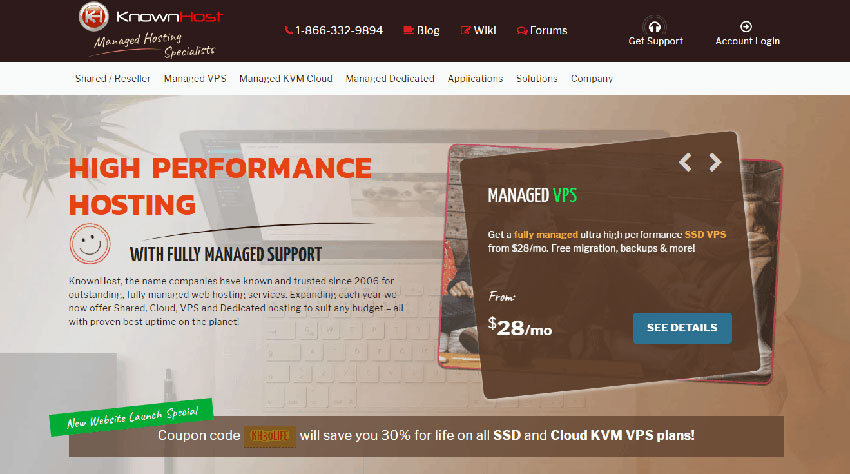 For KnownHost, they present you with three options (prices discounted for three years only):
Basic ($3.47/mo)
Standard ($6.47/mo)
Professional ($9.97/mo)
KnownHost promises unlimited bandwidth for all tiers and free SSL certificates.
Experts and users alike report that uptimes are as advertised. It seems many find satisfaction with support also. One downside about using KnownHost is that it hosts using Linux only. Otherwise, it's an excellent service overall.
9. Hostens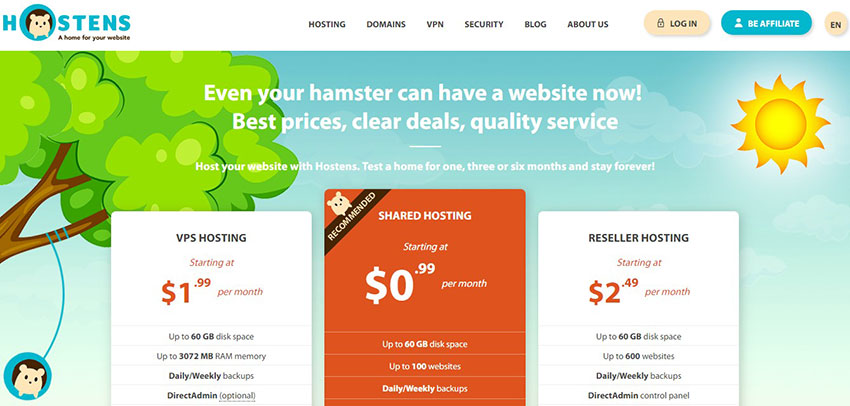 Like most of the shared hosting companies on this list, they also offer a 1, 2, or 3-year subscription. But if you just want to test the waters on Hostens, you're free to opt for a monthly subscription paying their regular price.
Their most affordable plan is the S10 plan for only $0.99/mo for three years. They do suggest you avail of their S20 plan for $1.80/mo for three years. Their most expensive shared hosting plan is $3.60/mo for three years.
Common features of the three plans:
cPanel
Free website builder
Different server locations
Aside from its affordability, Website Planet finds that there's the ease of use and the one-click installer for programs. One main disadvantage of using Hostens, though, is it doesn't offer DDoS, and it could affect your website. Despite such, it's one of the top 10 shared hosting companies on the list.
10. TMDHosting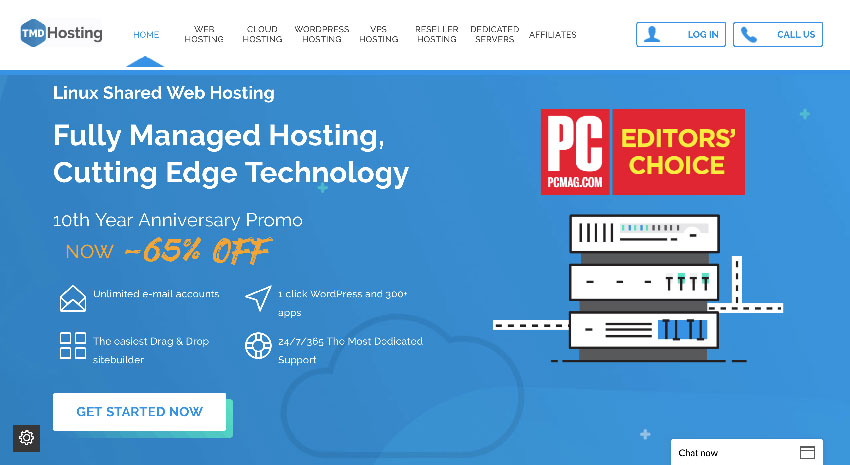 Similar to other hosting companies, you have three plan options that would best suit your small business. Their recommendation is the Business Plan priced $4.95/mo, while the regular price is $7.95/mo.
You can get the following perks when you use TMD Hosting:
Unlimited SSD space
Unlimited bandwidth
Let's Encrypt SSL
Plesk Control Panel
Website Planet finds that free daily backups are helpful. Another point goes to TMDHosting because they have servers in different locations. However, there are frequent complaints about billing from users. Other than that, TMDHosting is one of the top 10 shared hosting services for some users.