Grand Theft Auto 6 is Underway, Claims Rockstar Games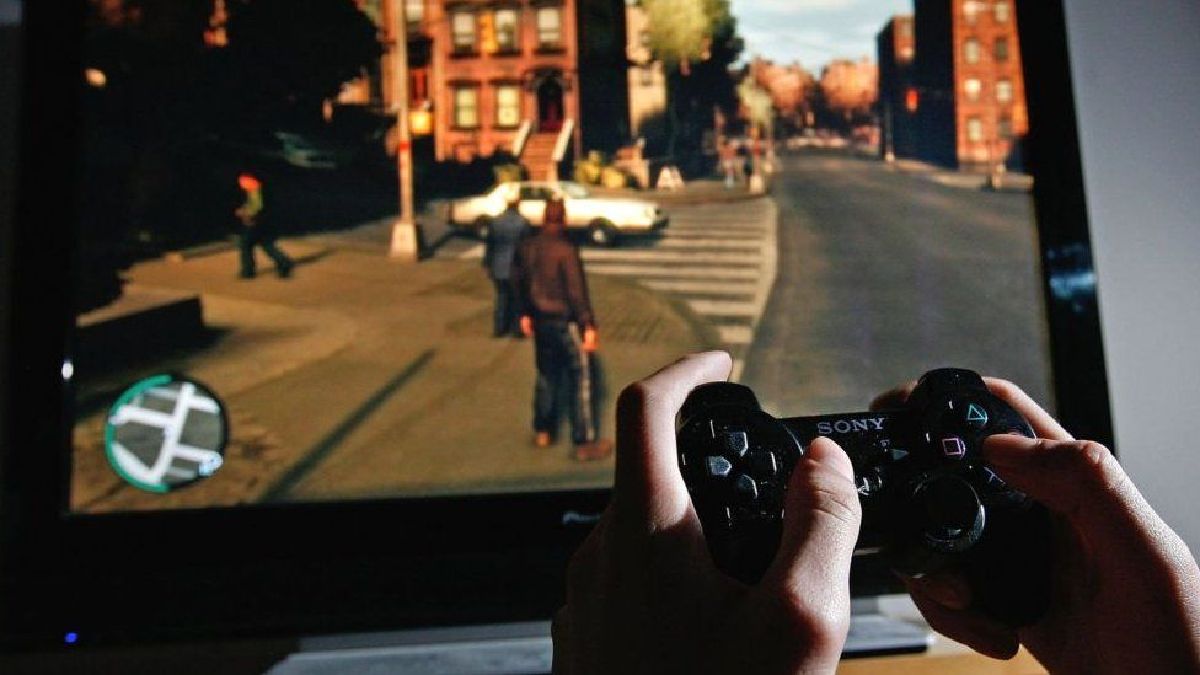 Will fans have something to look forward to this year or the next? Rockstar Games announces that Grand Theft Auto 6 is in "active development". However, the company didn't give further details as to when the game will make waves in people's homes soon.
Since launching the Grand Theft Auto 5 in 2013 and the Grand Theft Auto: The Trilogy Definitive Edition in November last year, fans are now raving about a new GTA 6 this year or the next. But Rockstar Games does not commit to a set date or month as to when it will be playable for avid gamers.
It has long been kept under wraps by Rockstar Games. But now the company announces that Grand Theft Auto 6 is underway. GTA 6 is the sequel to GTA 5, considered the most profitable game in history. 
A MarketWatch report documents the hugely popular GTA 5 and its record-breaking sales. The report shows 90 million global sales and a total of around $6 billion in revenue, outperforming other games in the industry such as Call of Duty, Black Ops, or Modern Warfare 3.
This massive number puts some music, film, books, and other entertainment products' sales to shame. Gone With The Wind and Star Wars sales were around $4 billion, while Avatar made $2 billion in sales, which is not even half the sales of the Grand Theft Auto 5.
Grand Theft Auto 6 makes up for rocky launch in November 2011
Will fans expect better visuals and a bug-free game after the launch of the Grand Theft Auto: The Trilogy Definitive Edition last November 11, 2021? We certainly hope so.
Rockstar faced public backlash last year for numerous bugs and issues. Plus, fans also claimed the remastered visuals were highly disappointing.
The trilogy was supposed to be remastered versions of Grand Theft Auto 3, Grand Theft Auto: San Andreas, and Grand Theft Auto: Vice City sold as a bundle. However, it left fans scratching their heads and putting up memes criticizing the game on social media due to many problems.
Although Rockstar Games apologized for this fiasco, which also led them to pull out the game from sale, the company is now bouncing back with a newly improved and more exciting Grand Theft Auto 6.
GTA 6 will be playable on both the Xbox Series X and Playstation 5, and it's only a matter of time before avid fans will get to be heroes of their own play. After the media title backlash last year, Rockstar will focus more on making GTA 6 better than its predecessors.
GTA 6 in Active Development
Although few details are provided, Rockstar promises that Grand Theft Auto 6 is in "active development." There is also no information about the game's setting, which is essential for GTA's success.
Some speculations report that gamers and fans should be holding their horses until 2024 or 2025. In a statement, Rockstar Games said, "With the unprecedented longevity of GTA V, we know many of you have been asking us about a new entry in the Grand Theft Auto series.
"With every new project we embark on, our goal is always to significantly move beyond what we have previously delivered." Rockstar also said they will share more details of the game when they're ready.
So while GTA fans wait for the next big launch, they'll just have to sit back, relax and let Rockstar create yet another adventure-filled Grand Theft Auto that will have gamers riveted to their seats.
For other gaming news, read more here at Owner's Mag!
Oculus Quest 2: Meta To Talk About Children's VR Safety With UK's Data Watchdog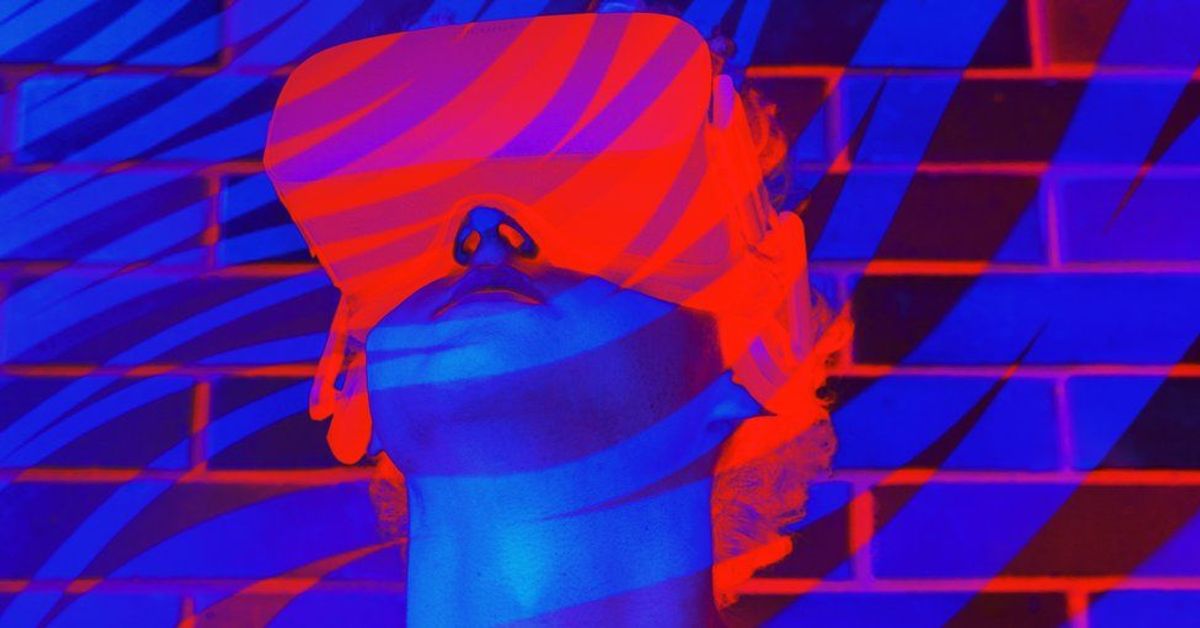 Meta, formerly Facebook, developed its virtual reality (VR) headset into a fantastic gaming console. It is an excellent product, but it's not intended for younger kids.
The Information Commissioner's Office (ICO) is set to discuss with Meta about Oculus Quest 2 safety. ICO is the UK's independent authority established to protect individuals' information rights and data privacy.
The ICO wants to clarify whether Meta's VR business complies with their children's code. The code aims to ensure that kids can access online services appropriate for their use. An advocacy group recently found evidence of harassment of below 18-year-olds in a popular third-party virtual reality chat app.
Meta states that they are working to implement the code with the ICO. The company said they are committed to meeting ICO's guidelines and the regulations stipulated in the code. Likewise, Meta is willing to provide young people with age-appropriate experiences.
Users of Oculus 2 should be over 13 years old, and the company's recommendation says: Adults should monitor how their children use the said device.
However, Beeban Kidron, the author of the children's code, was concerned that the safety tests were insufficient. She told the Guardian that the kids using VR headsets could access chat rooms and other risky features. She added that children could access the chat rooms by ticking a box declaring they meet the minimum age requirements.
Virtual Chat
The Center for Countering Digital Hate (CCDH) raised the issue of child safety in VR. The campaign group analyzed the popular third-party app called VRChat. The app works on several platforms, including Oculus, accessible in the VR headset's app store.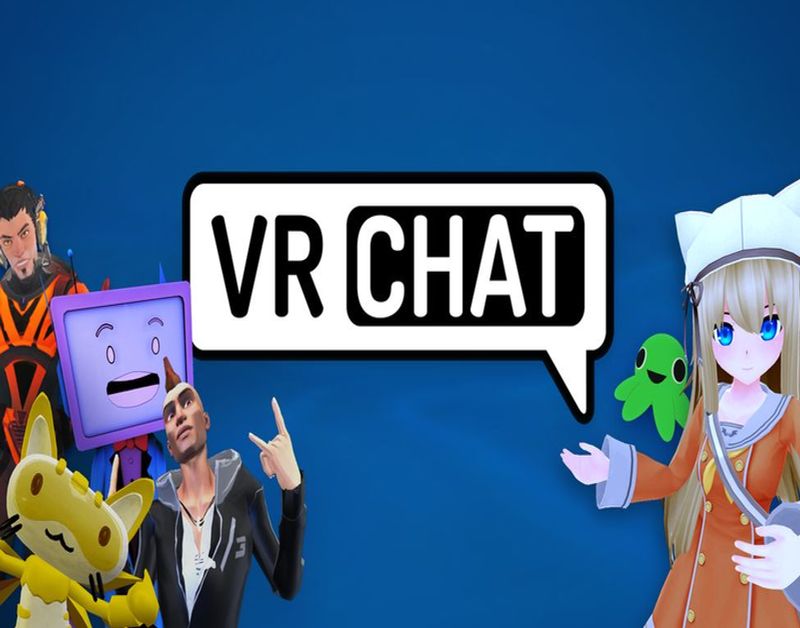 Based on CCDH's research, there were pieces of evidence that under-18s using virtual chat were:
Exposed to graphic sexual content
Among users who experienced bullying, abuse, and sexual harassment
Prepared to repeat racist smears and extremists talking points
The BBC has contacted VRChat for comment pertaining to Oculus Quest 2 safety. According to Meta, VRChats' community guidelines say that "harassment and pornography are not allowed." Also, "it doesn't allow hate speech including language, actions, and symbols."
Continuous Efforts to Protect Children's Privacy
The ICO plans further discussions with Meta regarding children's data privacy and protection on Oculus and VR services.
Andy Burrows from the National Society for the Prevention of Cruelty to Children also expressed apprehensions about the Oculus Quest 2 safety. Burrows said children could be exposed to inappropriate content when using the VR headset.
Meta conveyed that they are working to implement the standards that conform with the Age-Appropriate Design Code, with guidance from the ICO.
What is Oculus Quest 2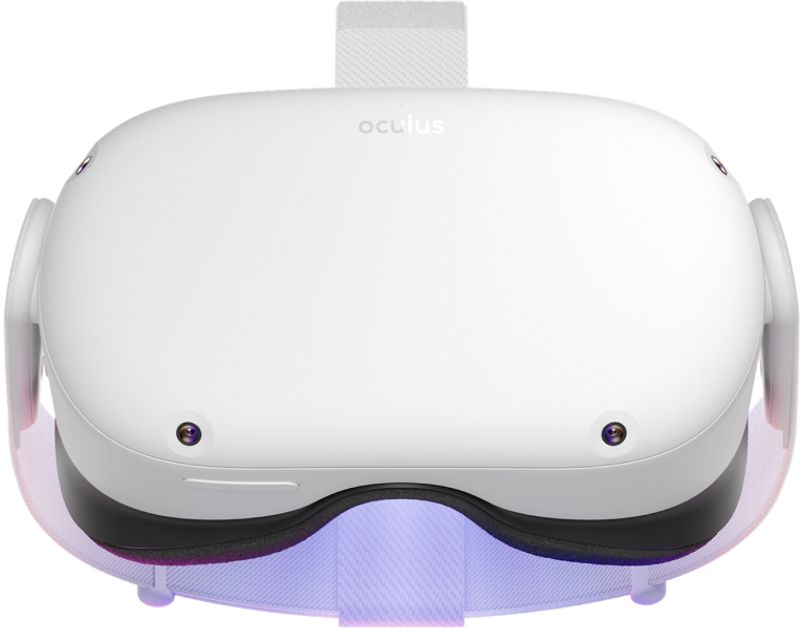 The Oculus Quest 2 (now also known as Meta Quest 2) is a VR headset designed by Facebook Technologies, a division of Meta Platforms. It is the successor to the firm's first headset, the Oculus Quest. The Quest 2 was officially launched on September 16, 2020.
The 64 GB model was priced at US$299, a $100 decrease over the original Oculus Quest. Then in 2021, it was replaced by a 128 GB model with the same price as the original 64 GB model.
Like its predecessor, the Quest 2 can be used as a standalone headset with an internal, Android-based operating system or with Oculus-compatible VR software running on a desktop computer.
Since its launch, the Oculus Quest 2 software has been updated with additional features. The company also revealed that the fitness tracker app called Oculus Move would be released soon.
FINALLY! Netflix Announces BioShock Movie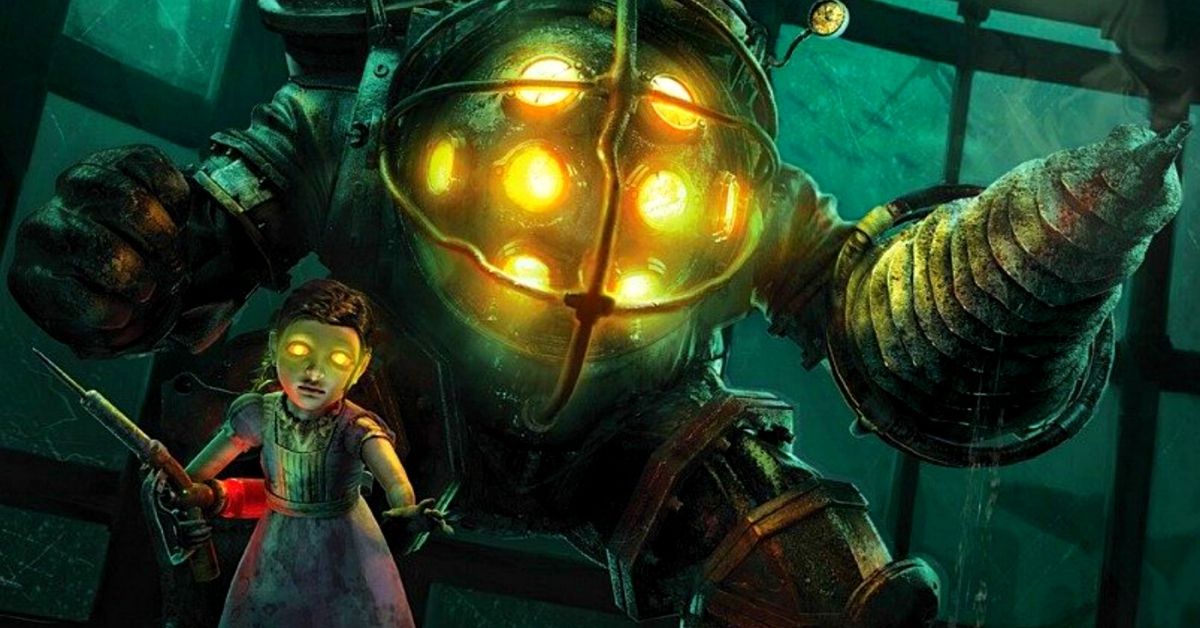 Can it be? Is it true? After all these years, is there finally going to be a BioShock movie? Netflix says so.
Netflix has announced that it is partnering with 2K and Take-Two Interactive to produce a film adaptation of the iconic video game, BioShock.
Looks like those Big Daddies will finally be making their big-screen debut.
BioShock is a first-person shooter game that takes place in an underwater city intended to be a utopia – but is anything but. In a later installment, BioShock Infinite, the "utopia" takes place in the skies.
Take-Two Interactive CEO Strauss Zelnick is very happy:
"Netflix is among the best and most forward-thinking storytellers in all of entertainment today.
"We are thrilled that they share our vision and commitment to the BioShock franchise, which is beloved by millions of fans throughout the world.
"2K's Cloud Chamber studio is deep in active development on the next iteration of the series, and coupled with our partnership with Netflix, we remain highly confident that BioShock will continue to captivate and engage audiences like never before."
This isn't the first time a BioShock movie has been announced. Pirates of the Caribbean director Gore Verbinski was set to direct, but the project was eventually canceled.
There is currently no writer, no director, no cast, and it's not confirmed whether the movie will be animated or live-action. Netflix will have to forgive any potential skepticism from the fans of the renowned video game series.
This wouldn't be Netflix's first video game adaptation. The Witcher is a big success. And although the series is more closely based on the books, one can't help but think of the video game series that accompanies them.
If you are unfamiliar with BioShock, do yourself a favor and play this game. It's a one-of-a-kind horror imagination with some compelling storytelling.
Would you kindly get excited?
The 12 Biggest Games Coming Out in 2022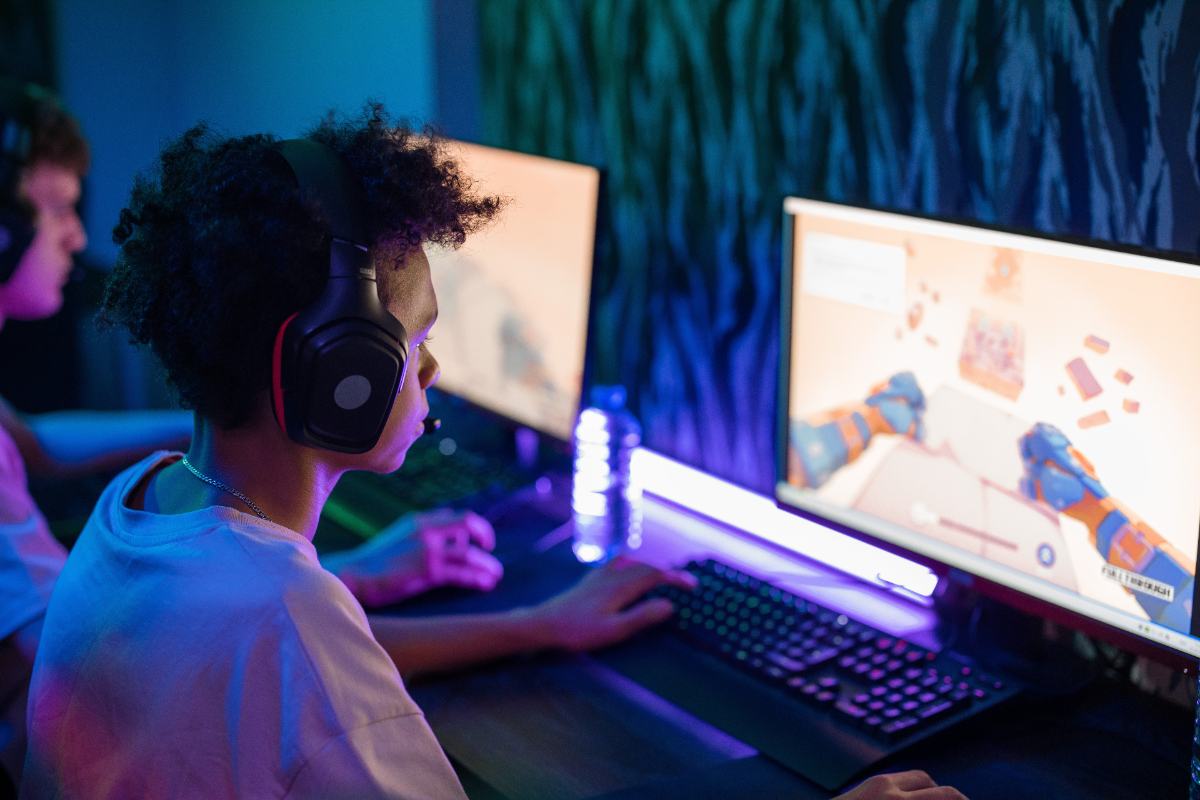 Over 100 games are set for 2022, and we are highlighting the most promising projects on the horizon. The jam-packed calendar is filled with blockbuster and triple-A games releases. The list includes long-awaited titles such as Bayonetta 3, God of War Ragnarok, Elden Ring, and Starfield.
Here are the 12 biggest games coming out in 2022 as a prelude to 365 days of gaming experience:
The Anacrusis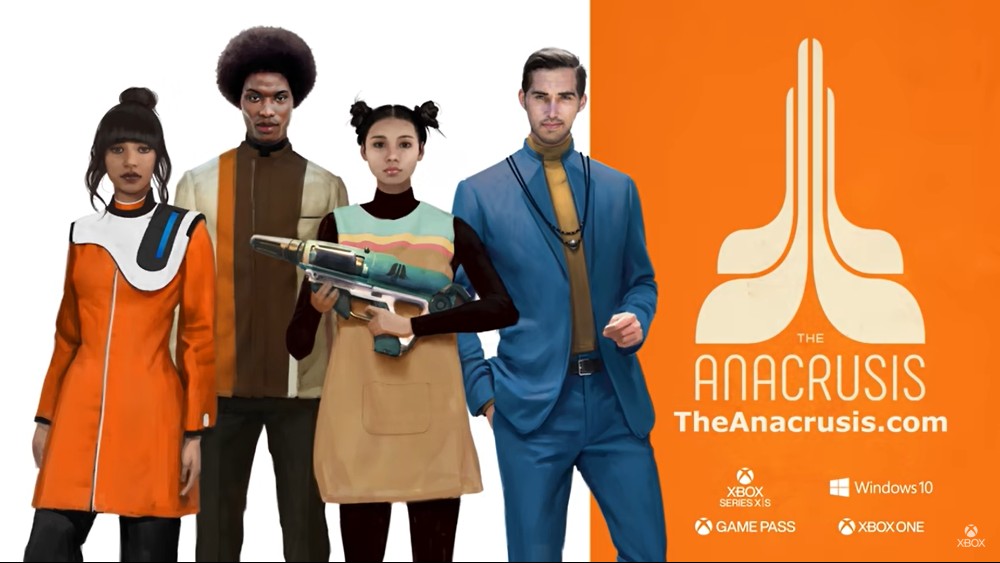 In a year already filled with Left 4 Dead-like, how does The Anacrusis stand out? Well, it's ready on a funky retro-futuristic space cruiser featuring fantastical sci-fi weapons. Developed by Stray Bombay, The Anacrusis had an early access release on January 13, 2022 on Steam and Xbox Series X. It will have a full release later this year.
Avatar: Frontiers of Pandora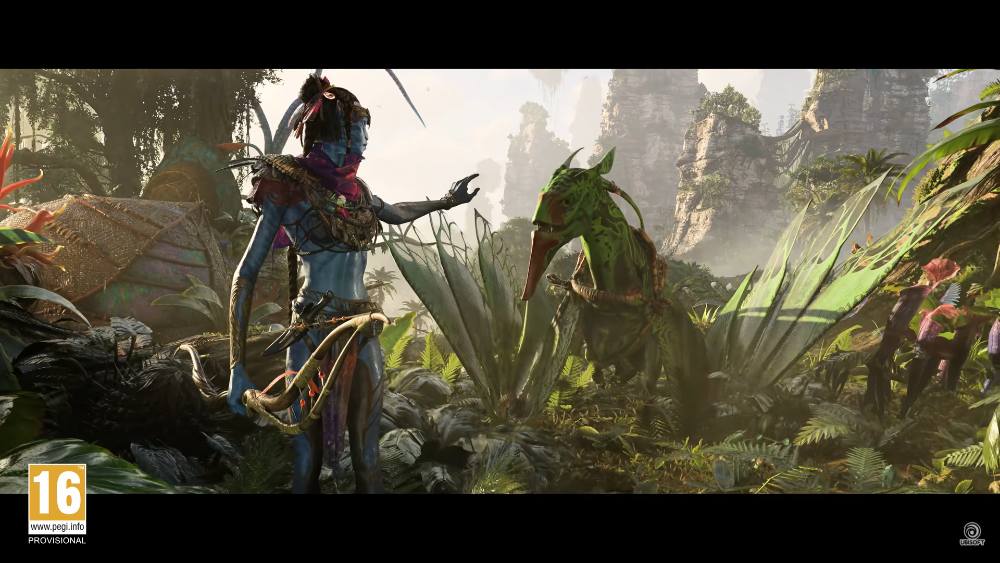 Avatar: Frontiers of Pandora is a first-person, action-adventure game in a never-before-seen part of Pandora. The Frontiers of Pandora attacks the Navi against humans. Available in PlayStation 5, Windows PC, and Xbox One and will be playable on Amazon Luna and Google Stadia streaming platforms.
Bayonetta 3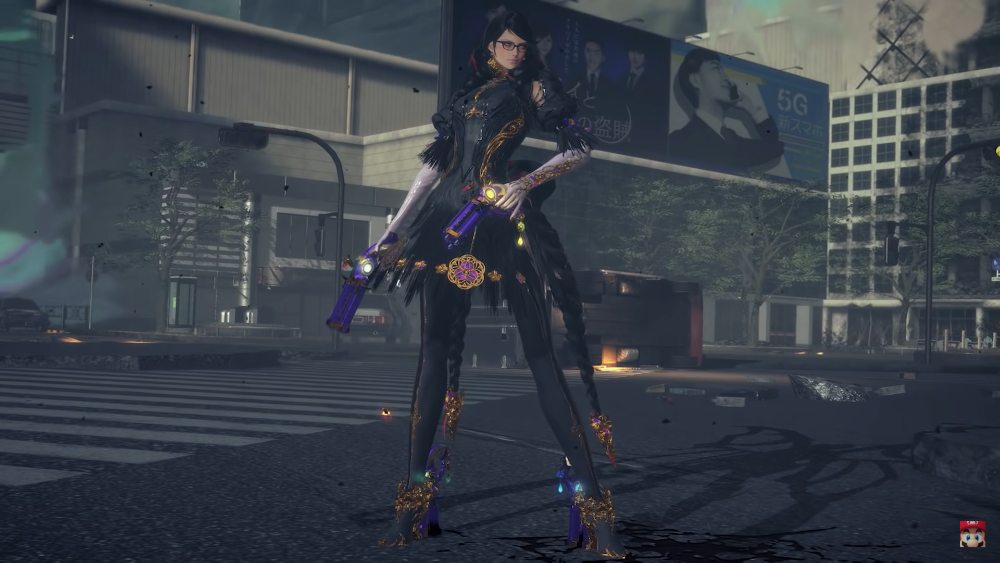 Bayonetta, the gun-wielding witch whose third appearance was announced more than four years ago, will return with 2022 Switch-exclusive Bayonetta 3. This time, she'll fight mysterious new enemies using new abilities like Demon Masquerade.
Elden Ring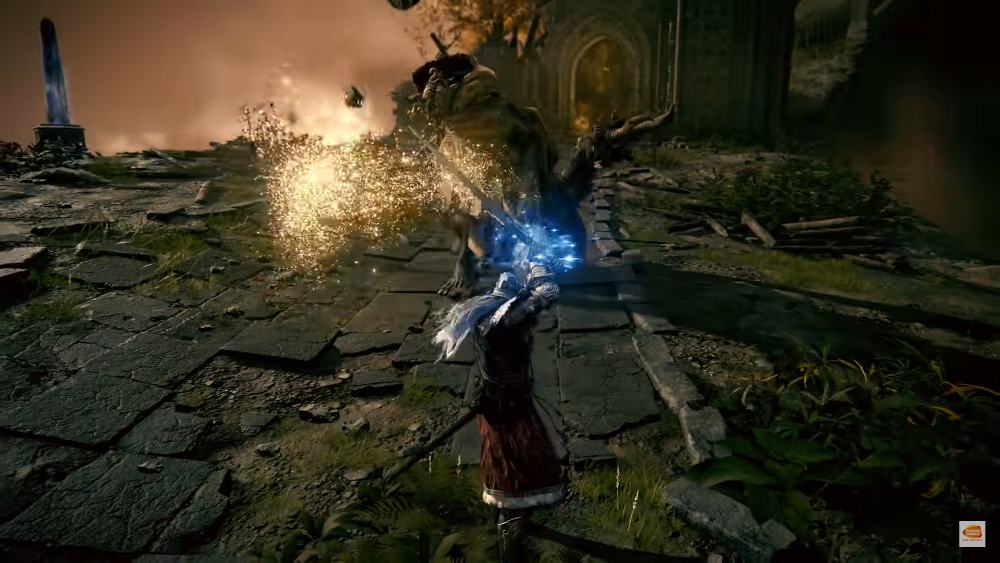 The much-await Elden Ring will finally arrive on February 25, 2022. After a brief preview of the game in beta form last November 2021, players will experience it soon. Elden Ring will be available in PlayStation 4, PlayStation 5, Windows PC, Xbox One, and Xbox Series X.
Forspoken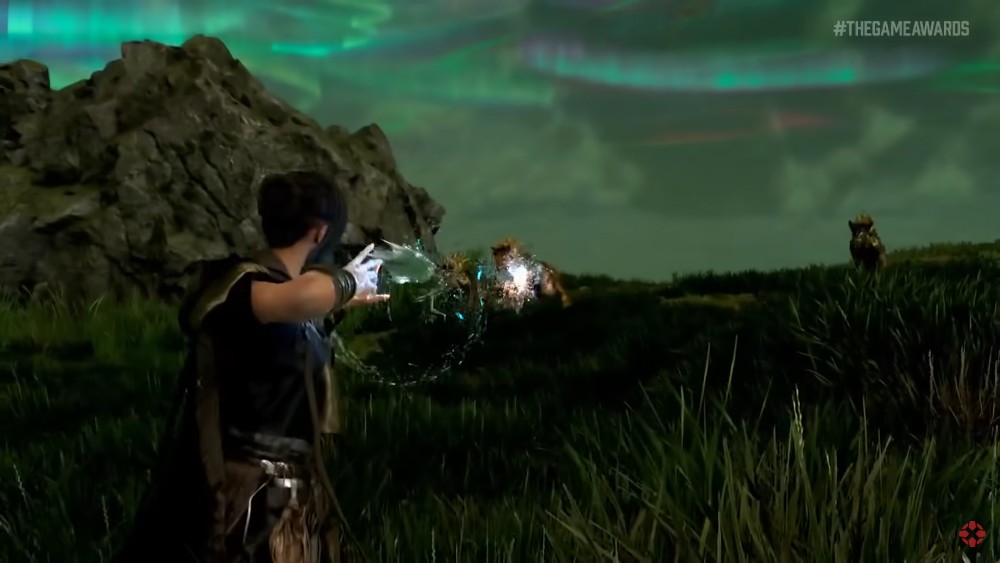 Forspoken features a young woman from New York City. She has been brought to a ravaged fantasy world. Magical spells and a sentient bracelet help her fight an evil force named Break. Forspoken will be available on PlayStation 5 and Windows PC in May 2022.
Ghostwire: Tokyo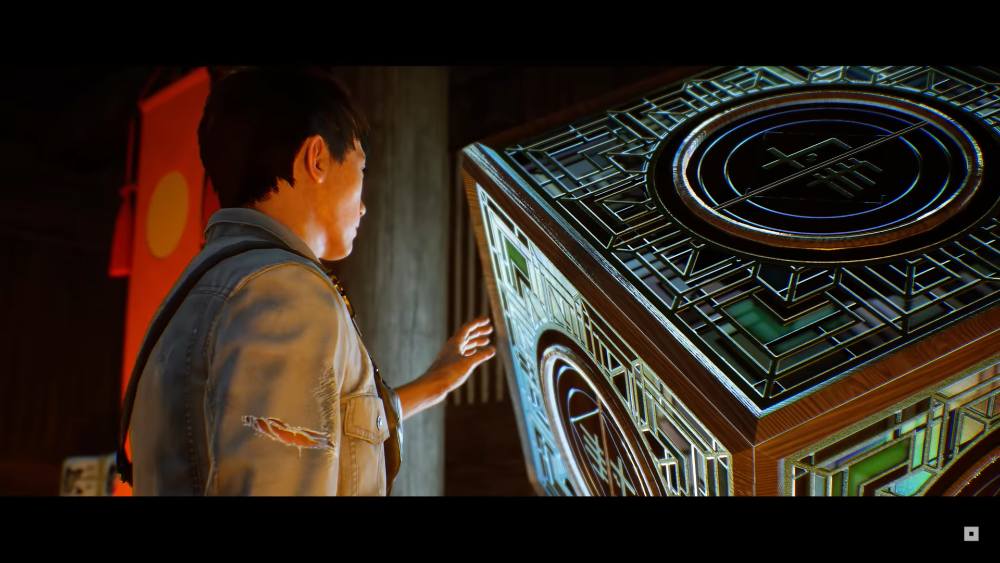 GhostWire: Tokyo takes place in a version of Tokyo where nearly every living person has disappeared. Players have to use a combination of magic and martial arts to combat the ghosts that now occupy the city. The new game from the developers behind the Evil Within series looks weird and intriguing. GhostWire: Tokyo, one of the best games coming out in 2022, will be available on PlayStation 5 and PC.
God of War Ragnarok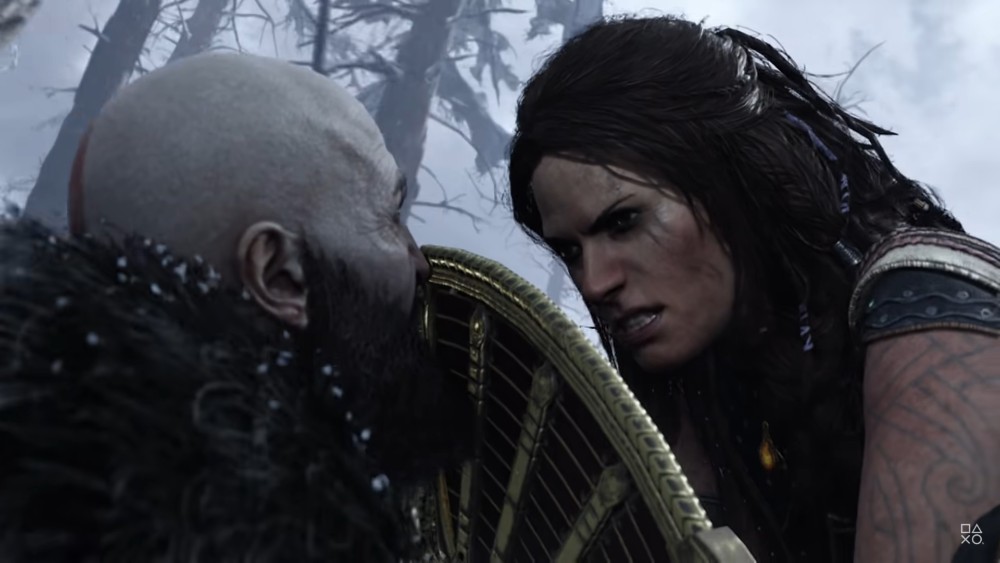 Sony's most prominent first-party feature for 2022 is undeniably God of War: Ragnarok. Ragnarok continues the father-son adventures of Kratos and Atreus. However, new characters from Norse mythology would take part in the game, such as Thor and Odin.
Gotham Knights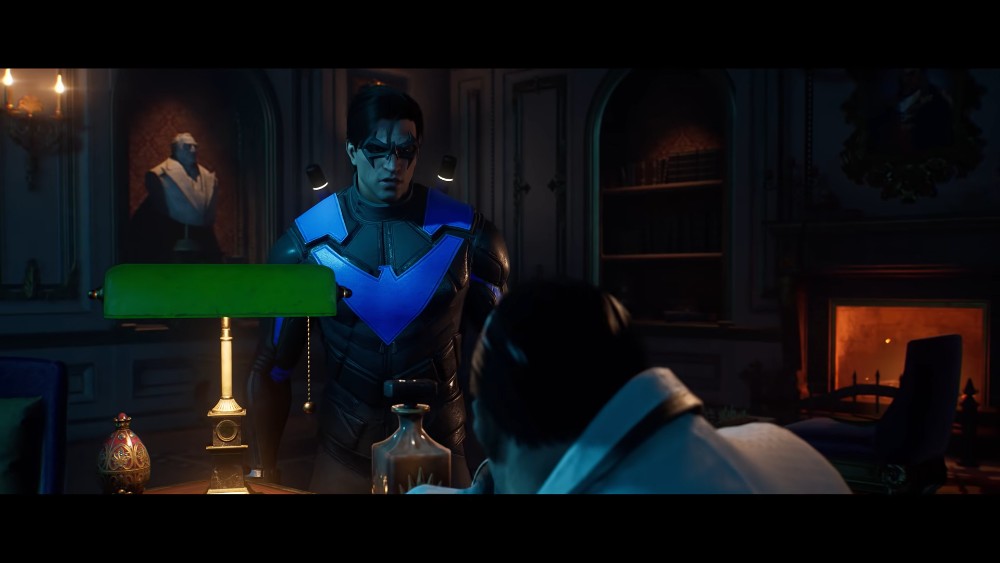 In the Gotham Knights games, Batman is dead, and it's up to the rest of the Bat family — Batgirl, Robin, Red Hood, and Nightwing – to guard the streets of Gotham. The action-adventure game will be available for PlayStation 4 and 5, PC, Xbox One, and Xbox Series X. It is a single-player game, with the option for a two-player co-op.
Gran Turismo 7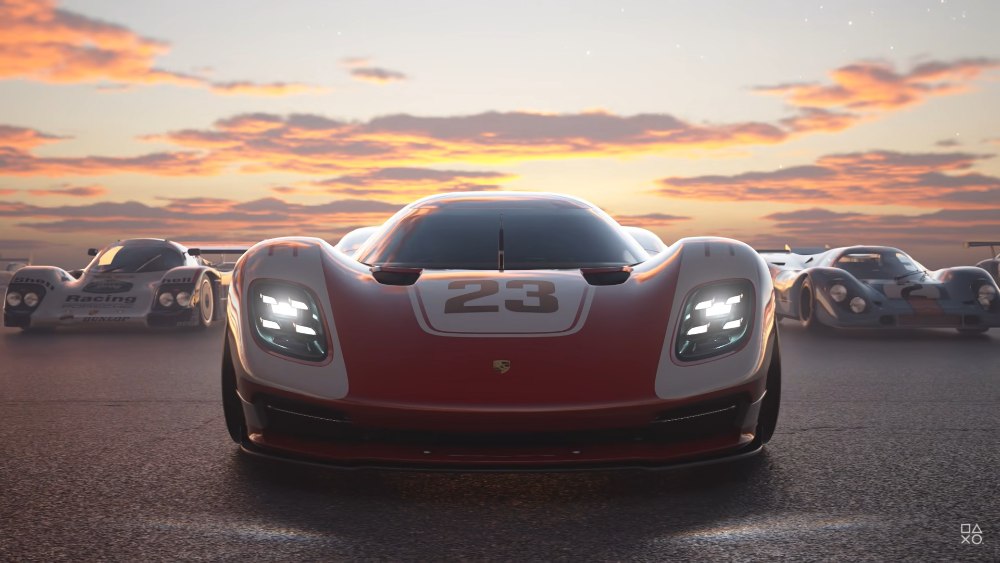 Polyphony Digital's racing sim is back with a numbered sequel in 2022. Gran Turismo 7 swears to be the best-looking Gran Turismo yet. The game's compatible with 4K, HDR, 60 fps frame rates and will be a showcase for PlayStation 5's DualSense controller.
Oxenfree 2: Lost Signals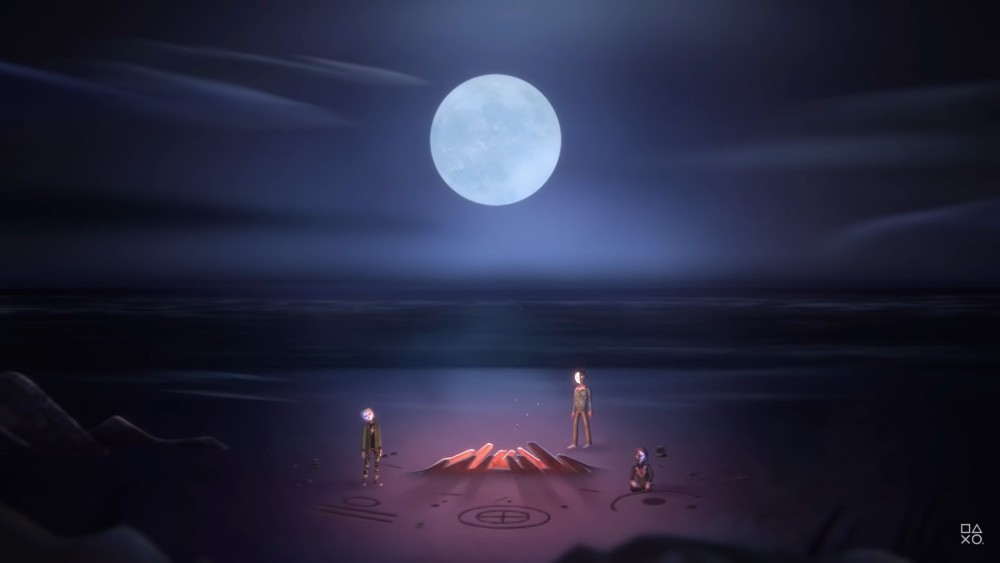 Night School Studio's (now owned by Netflix) supernatural walk-and-talk adventure's next installment is coming. Oxenfree 2: Lost Signals happens in the same universe as the original version, but it features a new cast of characters, led by environmental researcher Riley.
Pokémon Legends: Arceus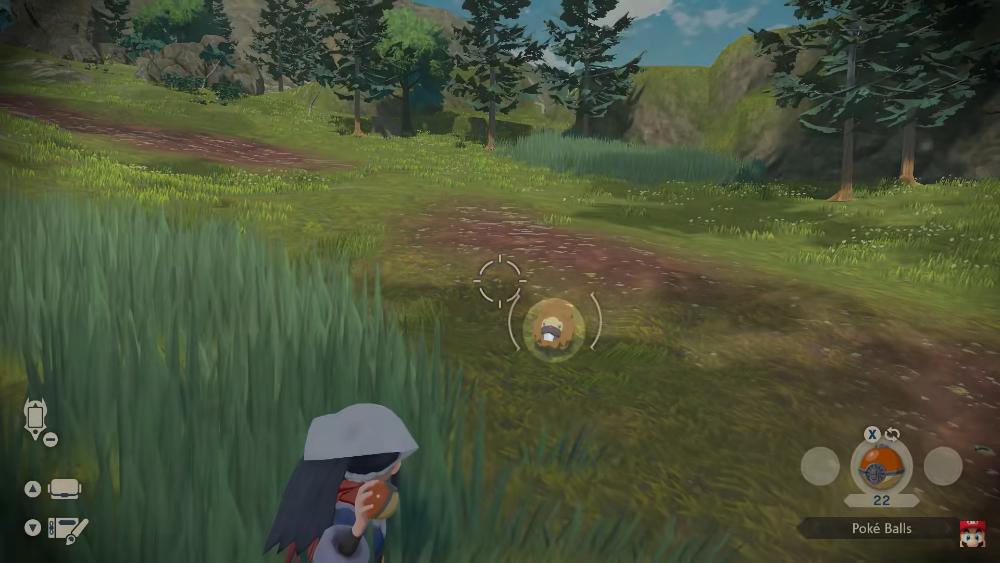 The first Switch exclusive of the year, Pokémon Legends: Arceus, takes Nintendo's beloved monster-collecting franchise in a bold new direction. Arceus shakes up the traditional methods of encountering and attacking Pokémon.
Starfield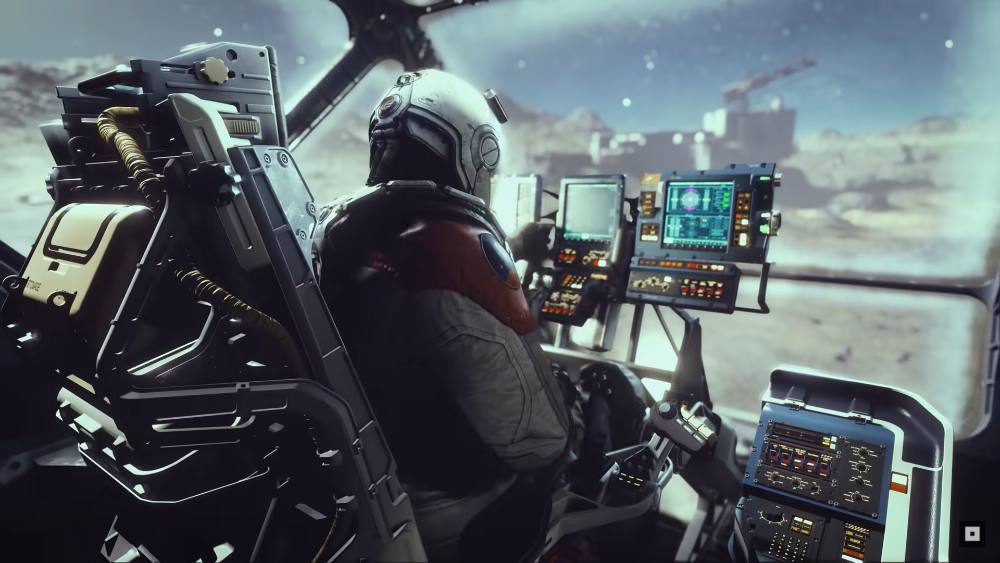 Starfield is the next epic single-player RPG title from Todd Howard and Bethesda Game Studios. Howard describes Starfield as "Skyrim in space," though he also noted it's "a bit more hardcore of a role-playing game than we've done in the past." The RPG will be Bethesda's first game developed using its Creation Engine 2. On November 11, 2022, Starfield will be available for Windows PC and Xbox Series X.