COVID Scar Tissue: Exploring Life Post Pandemic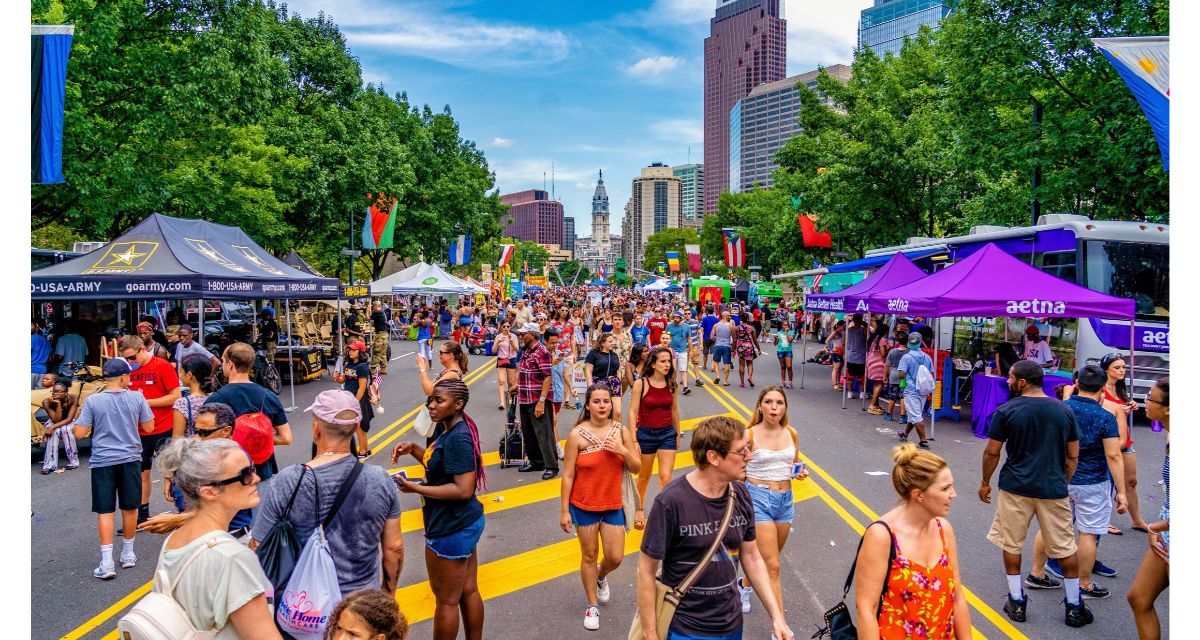 It's the question every household fantasizes about these days: what will you do after COVID 19 is in the rearview? Friends are anxious to get reacquainted. Sports fans cannot wait to go to a baseball game. Some can't wait to book a trip somewhere far away. It is fun to think of, for sure. But the more you think about that question, the more you must consider what life will truly be like on the other side of this pandemic.
Will there be sold-out concerts with thousands in attendance?
Will you want a big 4th of July party?
Experts say the ripples of COVID 19 will be felt long after the pandemic is over, suggesting that we will, in fact, be looking at a new normal.
The Great Depression was a defining moment in American history. Children born around this time would live to see America at its most prosperous. Like every other home on the block, their homes would eventually have televisions and microwaves – a car in every driveway. Traveling cross country and overseas was easier and cheaper than ever before. But still, they grew up knowing the value of a dollar. These children would grow up to be the grandparents who give 'a shiny quarter' to their eye-rolling grandkids. This was because they remembered a time when things weren't so good.
In the same way, the COVID-19 pandemic will be the defining moment of this generation. Its effects still haven't been fully realized, but they are seeping through our daily lives.
Did it feel strange to you when you last saw a large crowd in a movie or tv show?
Wave Goodbye to the Handshake
Many have surmised that the handshake should have gone out the door a long time ago. In a paper published in 2014, Dr. Mark Sklansky cites that the risks of spreading pathogens should supersede the urge to shake hands. His paper specifically dismantles the efficacy of handshaking between doctors and patients but speaks more broadly. "Hands are warm and wet, and we know they transmit disease very well," says Sklansky. "They're a phenomenal vector for disease."
"I don't think we should ever shake hands again, to be honest with you," Dr. Anthony Fauci.
The world after COVID may be one without social touching. Hugs, high fives, and pats on the back could be met with a cringe, but this could lead to further effects. Why do people shake hands and touch people in the first place?
Like speaking, body connection is a form of language dating back thousands of years. It's an evolutionary practice, even seen in other primates. "We know that nonhuman primates use social touch a lot through grooming," says Juulia Suvilehto, a researcher at Linköping University in Sweden. "It's a way of making allies and maintaining relationships.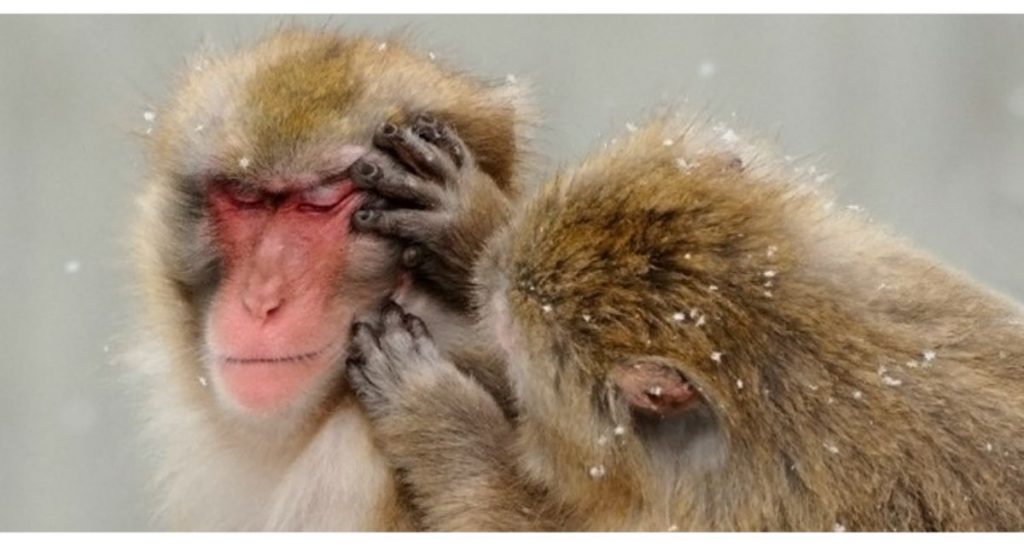 Tiffany Field is the director of touch research at the University of Miami School of Medicine. She explains that touch also reduces aggression. "When you're touching someone, it's very hard to be aggressive towards them." Field explains results from a study in which they separated monkeys between a wall of plexiglass. "If you separate two monkeys and they can see, hear, and smell each other, but they can't touch each other, once you remove the plexiglass, they practically kill each other." What does this mean for the future of human interaction? For one thing, that awkward moment when you shake someone's hand who offers a fist bump may be replaced by someone not knowing how to refuse a handshake politely.
More Prepared… Maybe
Software engineer turned philanthropist Bill Gates has been heavily involved in the COVID conversation. He suggests that our society will be more prepared for the next big disaster coming down the pike. "We'll have practiced," Gates said on the first episode of his new podcast, Bill Gates and Rashida Jones Ask Big Questions. "We'll have done disease games like war games, and almost every country will respond like South Korea, or Australia did where you're very quickly testing people and quarantining people. And our tools will be much better." Much like the grandmother who saves her quarters, we'll be ready if something similar comes back. But there's another side to that quarter.
Katherine Hirschfeld, a medical anthropologist at the University of Oklahoma isn't so optimistic. According to Hirschfeld, an increase in misinformation could lead to further political divide and future outbreaks. We will likely see "increased political division and economic inequality in the United States and elsewhere, with the basic science of epidemiology and public health attacked and undermined by conspiracy theories spread on social media," she explains. "If this sounds unusually grim, it may be due to my years of research exploring post-Soviet conflicts, when many multicultural countries fell apart in warring factions that triggered epidemics of easily preventable diseases." Grim indeed.
It's Not All Bad
Society has taken measures to adapt during COVID that may have some positive lasting results. More businesses than ever are benefiting from a work-from-home model. A Gartner survey reported that 80% of the company leaders they polled plan to allow their employees to continue to work at least part-time remotely. Why? Because it's good for business. According to Global Workplace Analytics, 94% of surveyed employers report has been the same or higher since allowing remote work.
The effects ripple on. With more remote work comes fewer cars on the road. Fewer cars mean less traffic and fewer carbon emissions. According to nature.com, after rising for decades, global carbon dioxide emissions dropped 6.4% during the pandemic. The United States wins the award for most improved with a 13% decrease. The average American household has 1.88 vehicles as of last year. Could a world without everyone commuting to work mean less of a need for multi-car homes?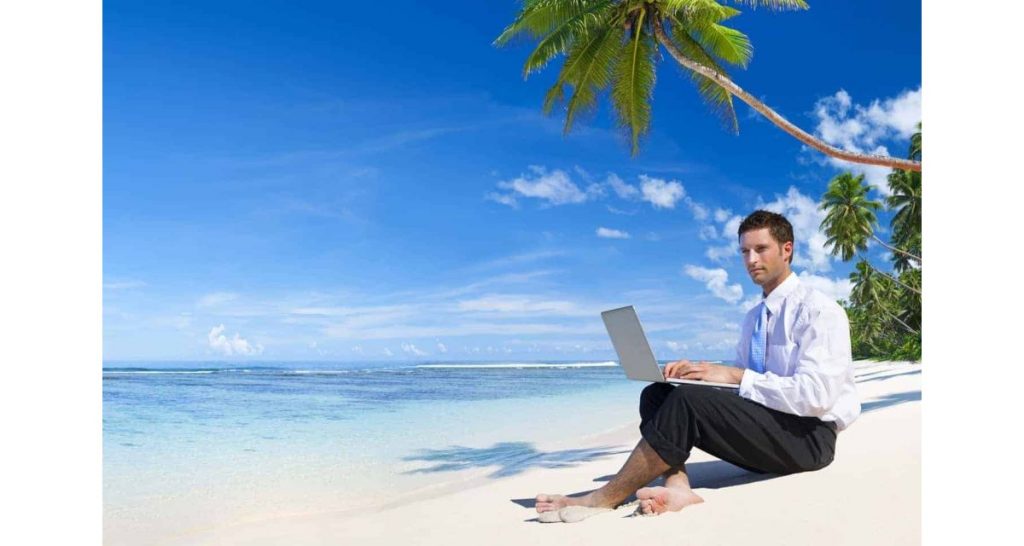 Bill Gates is thinking even bigger. If companies aren't making their employees come into the office, it won't matter where they are headquartered. The draw of the big cities will have less of a pull. Employees won't feel the need to stay close. "In the cities that are very successful… even for a person who's well paid, they're spending an insane amount of their money on rent." This could be no more.
Education Made Accessible
Among the employees working from home, teachers are also finding their footing in a changing landscape. And so are the students. The COVID lockdowns have been inconsistent and seemingly unpredictable in the last year. A student in Virginia had a very different go of it than a student in California. Schools across the country have endured some combination of class cancellations, remote learning, and learning on-premise. But while the education system has struggled to get its footing, some are seeing the silver lining.
Anna Mueller, a sociologist at Indiana University Bloomington, speaks about the upside. "The pandemic has shown us how online teaching can be a tool that makes the classroom more accessible, particularly for students with disabilities. In the past, I've had students who sometimes struggled to attend class because they were coping with anxiety or living with significant pain. They needed my empathy and flexibility with class attendance but still missed the classroom experience. I now realize how easy it is to turn on a camera and pop on a microphone so they can join from the comfort of their homes."
Mario Luis Small is a sociologist at Harvard. He suggests that secondary education may be in store for a radical makeover. "COVID-19 has shown that a lot, though by no means all, of higher instruction can happen online. Parents and students will likely ask how much of the on-campus experience is truly needed and demand alternatives."
A New Kind of Sport
In the months after the pandemic has dissipated, there will no doubt a surge in attendance at concerts in sporting events. Those who associate summer days with hot dogs and baseball and cold Sundays with tailgating a football game are anxious to spend too much money on a beer at a game. But while these traditional sports are awaiting a resurgence, another kind of sport has been getting bigger and bigger.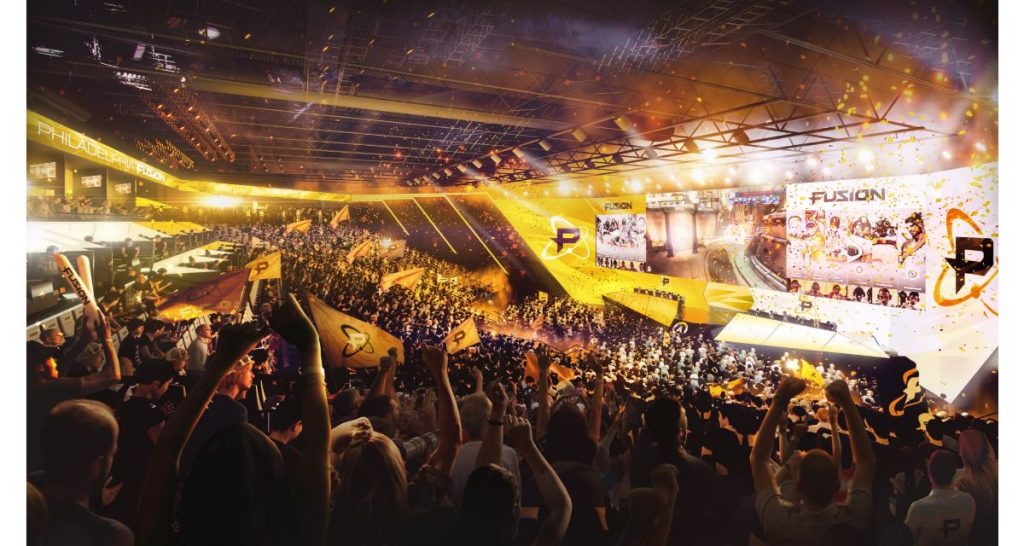 Esports have boomed during the pandemic. Video gaming enthusiasts have gathered online to watch the pros play video games like Call of Duty, Overwatch, Minecraft, and thousands of more games. Viewership skyrocketed during the pandemic. StreamHatchet reports a jump in esports from 4.8 billion hours viewed in the first quarter of 2020 to 7.6 billion. Philadelphia is currently building a $50 million esports arena right next to all of their other major sports venues. It seems esports are here to stay.
Turning the Page
While everyone is excited for this chapter of society to be over, no one truly knows what to expect. What will vacations be like? What about birthday parties? Things may never truly be the same. But while some muscles may atrophy, others will strengthen. Will we see a bigger emphasis on family life as we all spend more time at home? Maybe the creativity world gets a spark as more people rely on their own faculties to entertain themselves. As the saying goes, only time will tell.
Most Watched TikTok Recipes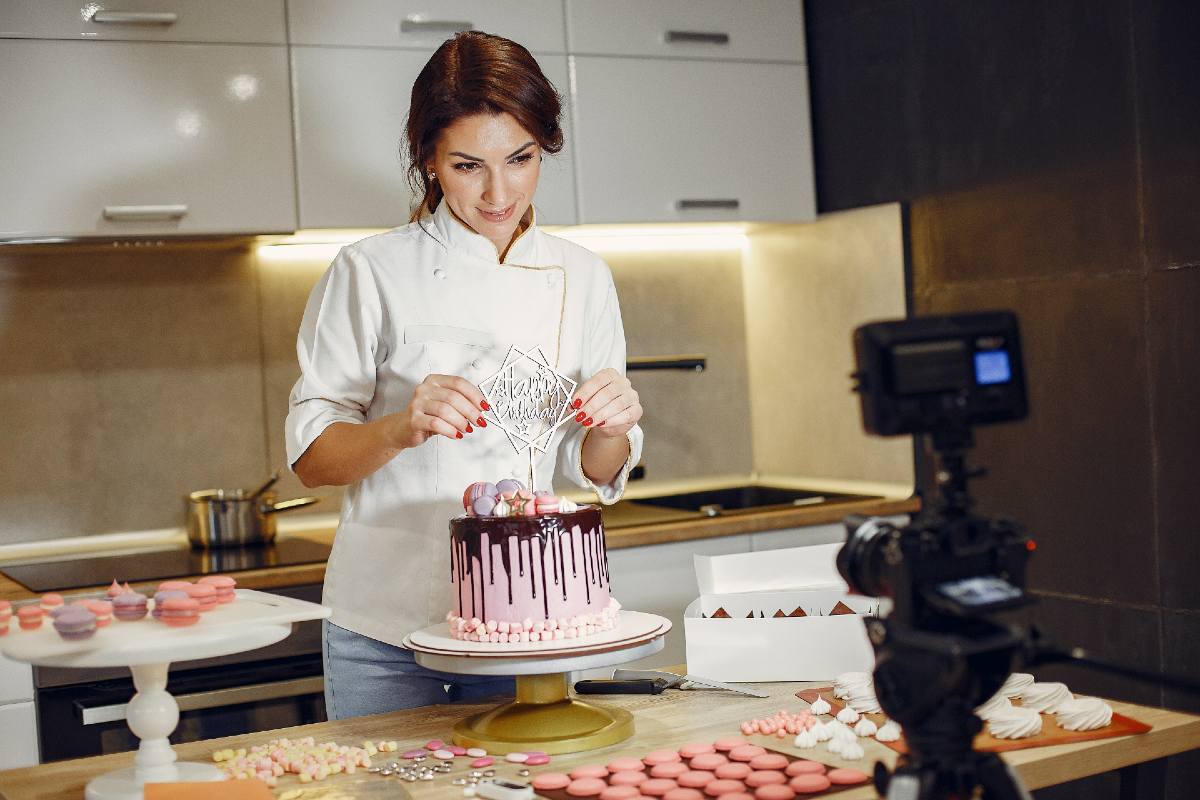 TikTok is not only the home for viral dances but also recipes! So if you're not on TikTok but still want to learn some easy-to-cook recipes, then you're on the right page. Here's a list of most-watched TikTok recipes that look good enough to eat.
#1 "Man Meal" Baked Overstuffed Chicken
This "man meal" dish Ali Grace Morsell cooked for her husband has garnered more than 6.1M views on TikTok recipes. This dish is served as an after gym meal for Ali's husband hence the name. It's a recipe that can be prepped and cooked for less than an hour.
Ingredients:
Chicken breasts
Diced green chiles
Worcestershire sauce
All-purpose seasoning
Cream cheese
Salt
Parsley on top
Mashed potatoes on the side
#2 Chocolate Mochi
This home-made mochi with chocolate filling by My Asian Mum-in-Law reached over 11.2M views on TikTok. If this is your first time encountering the word "mochi," it's a rice cake made with glutinous rice. However, some of you might know mochi as ice cream. In Japan, this sticky rice treat has various variations that match the country's seasonal specialties.
Ingredients:
Glutinous rice flour
Chocolate balls
#3 Mini Pizza
If you're looking for a fun and quick treat to make, this 5-minute mini pizza recipe is perfect for you.
Ingredients:
Biscuit
Pizza Sauce
Cheese
Pepperoni
Egg
#4 Baked Mac and Cheese
This baked mac and cheese by Mariam are one of the best mac and cheese dishes for thanksgiving. It's a creamy and savory dish that's well-deserving of more than 14.3 M views. Besides, this is one of the most trending dishes on the TikTok recipes' feed.
Ingredients:
Heavy cream
Cream cheese
Penne Pasta
Onion
Butter (1 stick)
2 tbsp flour
Garlic
Cheese
Onion powder
Garlic powder
Black Pepper
Salt
Turmeric
#5 Disneyland Grilled Sandwich
If you're a fan of a cheesy grilled sandwich and Disneyland, then you should try lifewithmarq's TikTok. This recipe generated more than 6.6M views on the platform. So if you don't mind eating more than 120 calories in one dish, give this recipe a go. As a fan of all cheese dishes, I'll give this one a try.
Ingredients:
Artisano bread
Mayonnaise
Cheddar cheese slice
Cream cheese
Heavy cream
Garlic
Shredded cheddar cheese
#6 Firecracker Shrimp
If you're a fan of seafood and all things spicy, this recipe by Kwokspots is worth the try! This hot recipe earned more than 6.4M.
Ingredients:
Shrimp
1 cup flour
½ cup cornmeal
2 tbsp garlic salt
1tbsp paprika
Egg
Buttermilk
Seasoning flour
Panko
Fire Sauce:
1 cup mayonnaise
3 tbsp sriracha
2 tbsp sweet chili sauce
1 tbsp onion powder
Ground pepper
1/2 lemon, juiced
2 tbsp chili flakes
#7 Potato Gnocchi
If you're feeling a bit extra today and cook something new, potato gnocchi is a great dish to try. This heartwarming recipe featuring the TikTok user's mom received more than 9.5M views.
1 kg boiled potatoes
Salt
300g flour
Cheese
#8 Homemade Reese's Cup
Last but not least, on our TikTok recipes lists, create your version of Reese's cup at home from Italian Foodaholics. This recipe by the TikTok user received more than 6.3M views on TikTok. With only three recipes, you can make your chocolatey dessert.
150g chocolate
2tbsp Icing sugar
Peanut butter
For other lifestyle-related articles, read more here at Owner's Mag!
3D Printed House: The Future of Architecture and Construction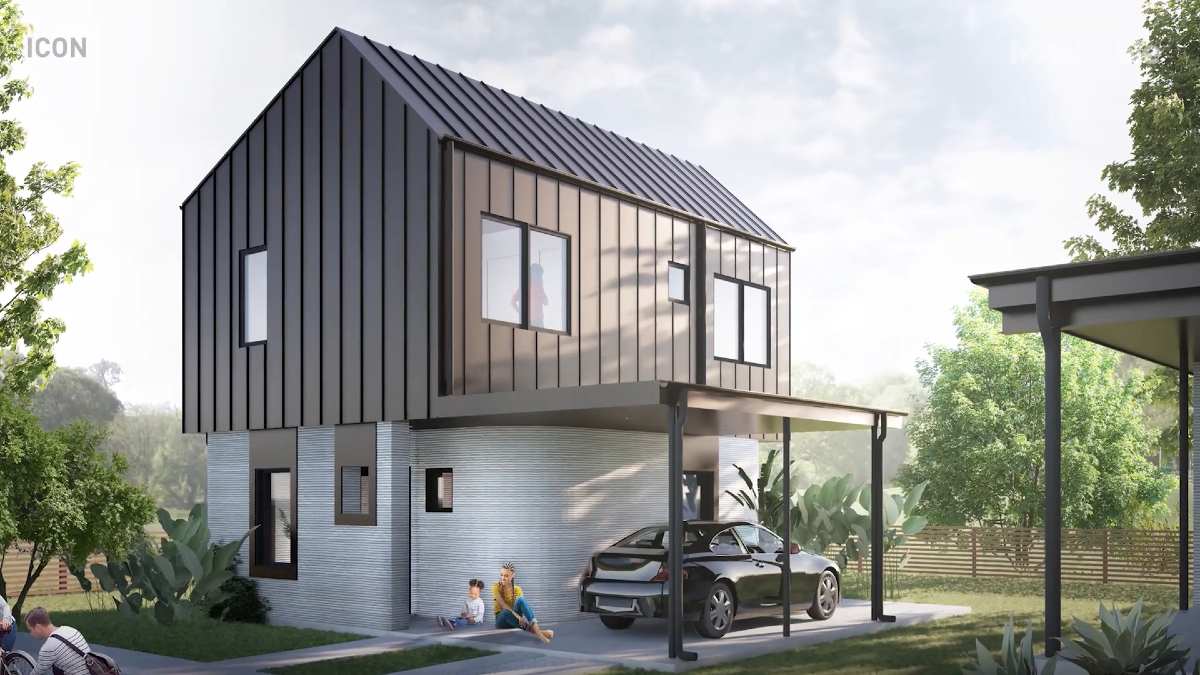 As our technologies evolve, 3D printing technology has advanced over the past few decades. Thanks to this, designers created many models, products, and prototypes at a fast pace. Alright, you've probably heard all the latest 3D printing creations. Now, we're on another milestone as 3D printed houses are on the rise to "mainstream."
The Future of Construction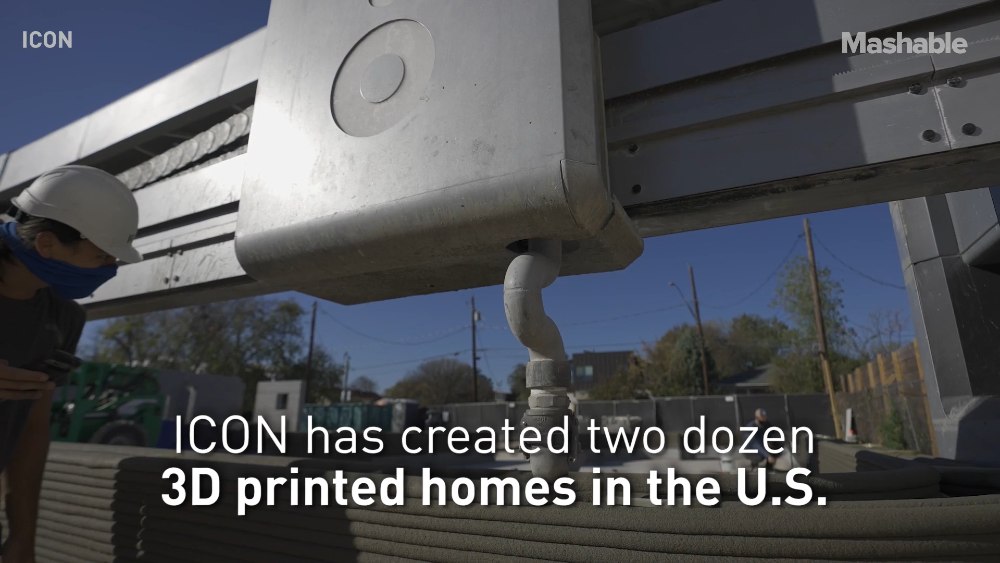 On average, the overall process of building a house takes at least 6.5 to 9 months. However, 3Strands and ICON collaborated on a home building project that will shake the world of construction. Let's see if this is a good or bad thing for the construction industry. 
3Strands is a creative real estate developer that aims to build "better" homes to improve people's lifestyle. On the other hand, ICON develops advanced technologies for construction. Now, putting these two together created a miracle for the construction industry.
This 3D printing project commenced because of the following problems:
Lack of supply
Sustainability
Resiliency
Affordability
Design options
Extreme lack of housing
If you have any experience buying a pre-selling condo or house and lot, the downside involves the construction length. But what if 3Strands and ICON managed to create a dozen homes with at least 5 to 7 days length of construction time. However, in this case, let's use the term "printing time."
By the time the whole world catches up with this type of construction, it will benefit our environment. 3D printed houses lead to less:
Wastage of natural resources
Carbon footprint
Time consumed
On the other hand, this convenient construction method will harm skilled workers such as but not limited to the following:
Carpenters
Masons
Painters
Laborers
Etc.
If ever the world adapted to this new construction technology, there will be a massive workforce cutback. On the downside of advanced technology, a lot of workers will lose their livelihood.
3D House Features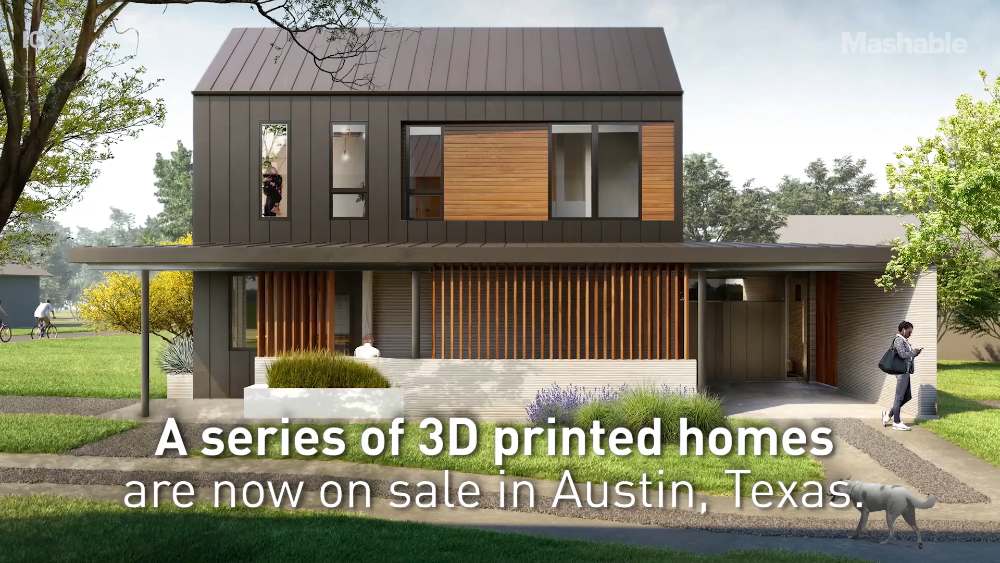 As the first-ever 3D printed house for sale in America, each house costs $400,000 each. These 3D houses are now for sale in Austin, Texas. In the Austin series, four homes are currently on the market listings. Each house has 1,000 to 2,000 square feet of lot space in total.
The design of the 3D printed houses has a clean futuristic look. On the other hand, the designer's use of textures and colors holds a satisfying balance to the eyes. It's a modern house that's worth the price.
Design Features:
Two to four bedrooms
Covered front porches
Extensive front yards
Covered parking
Open concept floor plan
Bespoke Interior Design
Vaulted master bedrooms
Large North-facing windows
High-performance HVAC
Secluded office/bedrooms
Minimalist architectural aesthetic
The first floor of the houses for sale is 3D printed using ICON's advanced materials and technology. It's designed to be:
Safer
Able to withstand floor, fire, and wind.
Sustainable
Resilient
Conclusion
In the end, this 3D-printed house is the future of construction and architecture. This project is an excellent achievement for the 3D printing industry, from creating miniature models to livable dwellings. Again, this is a fantastic milestone for our ever-evolving technology. Let's take this as another step closer to a more sustainable and environment-friendly future. 
For other cool products or creations, check out other articles here at Owner's Mag!
Best Apps for the Zen Master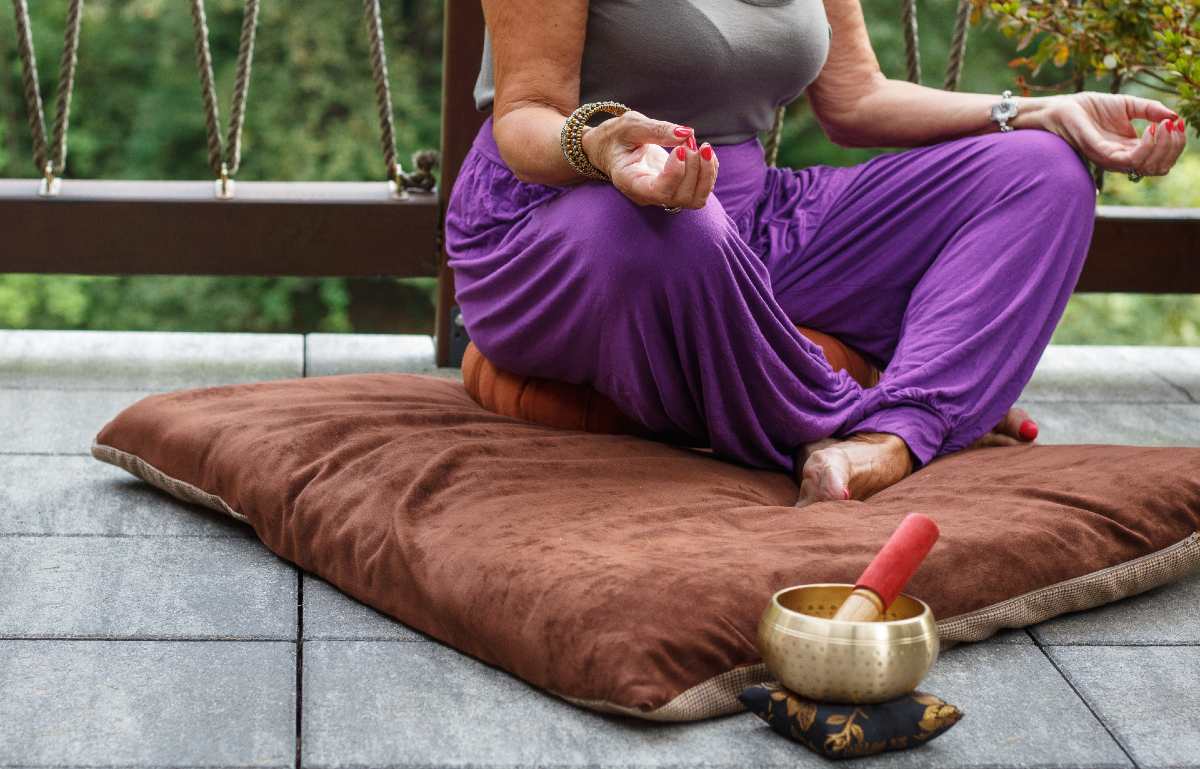 Are you a zen master who's on a venture in finding the best calming applications to use? Look no further, you're on the right article. Here's a list of apps that help people meditate, sleep, and relax.
MyLife Meditation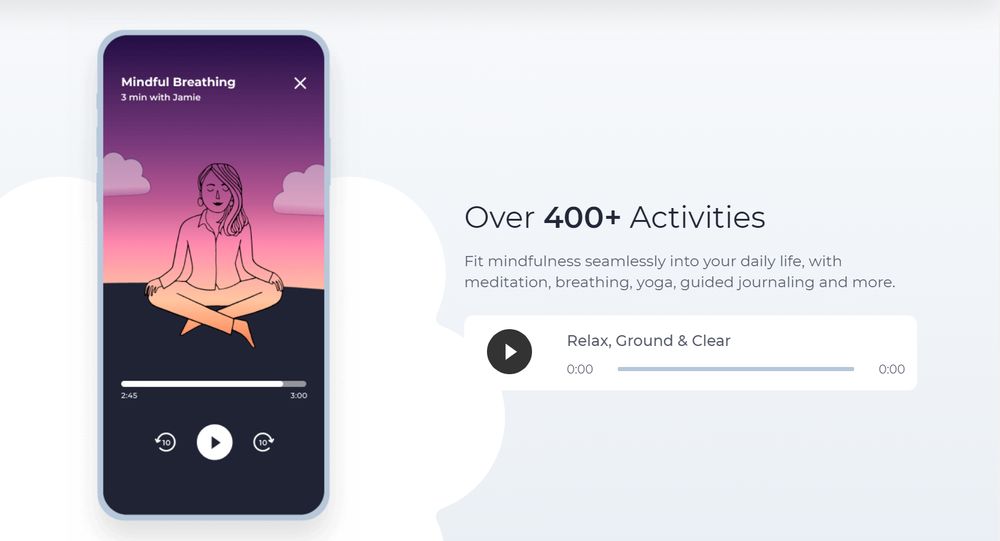 MyLife Meditation is one of the best apps of 2019 chosen for a healthy lifestyle. It's a meditation and mindfulness application catered to your emotions. Furthermore, based on your emotions, the app suggests short guided meditations by experts. 
Features:
Mindful meditation
Track your mental health
Anxiety Relief
Breathing exercises
Sleep meditation
iPhone Rating: 5-stars
Android Rating: 4.5-stars
Pricing Plan:
Free plan with limited features
MyLife Subscription at $9.99/month.
Calm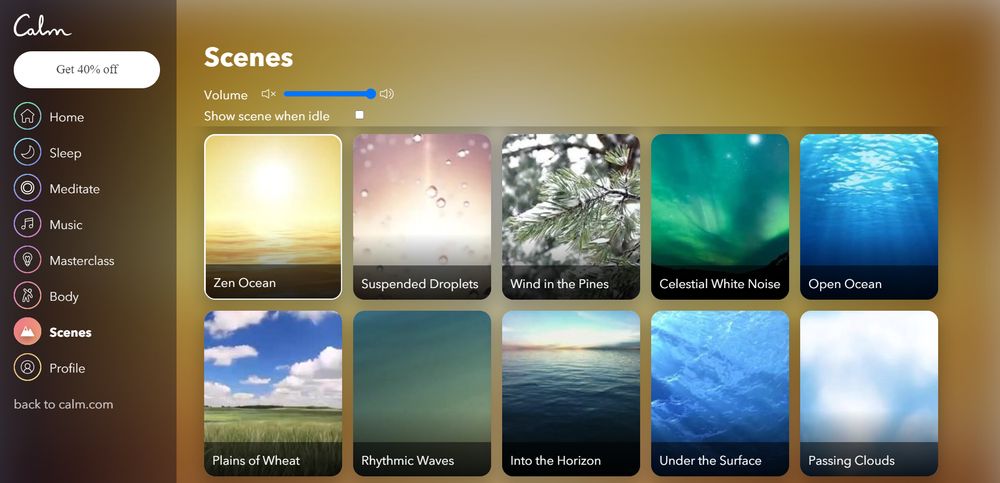 Calm is an award-winning app on both Google Play and Apple Store. What's more, the platform is coined as "the world's happiest" app. Aside from the adult zen master, it also has content targeted for kids in their "Calm Kids" section. 
Features:
Soundscapes
Nature scenes
Meditation music and guide
Bedtime stories
Master guides
Stretching and calming exercises
Walking meditation
Daily calm featuring new reflection each day.
iPhone Rating: 5-stars
Android Rating: 4.5-stars
Pricing Plan:
Free plan with limited features
Calm Premium at $14.99/month.
The Mindfulness App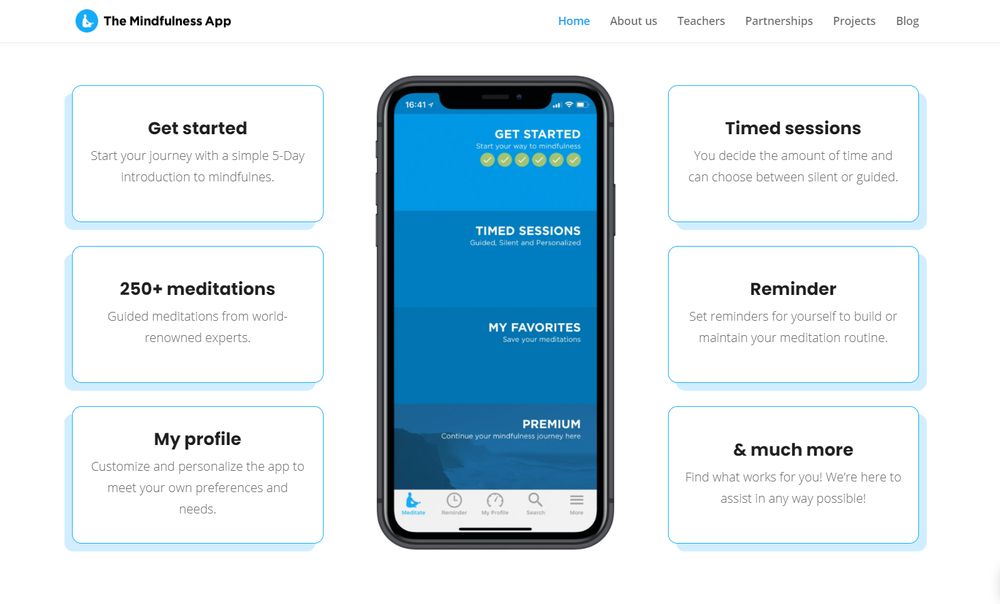 The Mindfulness App offers a 5-day guided introduction to mindfulness that helps beginners get started. Besides that, it provides 3-30 minutes timed guided or silent meditations suited for someone who works on a tight schedule. 
Features:
Brain training
Personalized "timed session"
Setting reminders
Premium offers specialized meditations, courses, and challenges guided by professionals.
iPhone Rating: 5-stars
Android Rating: 4.5-stars
Pricing Plan:
Free plan with limited features
Premium at $9.99/month
buddhify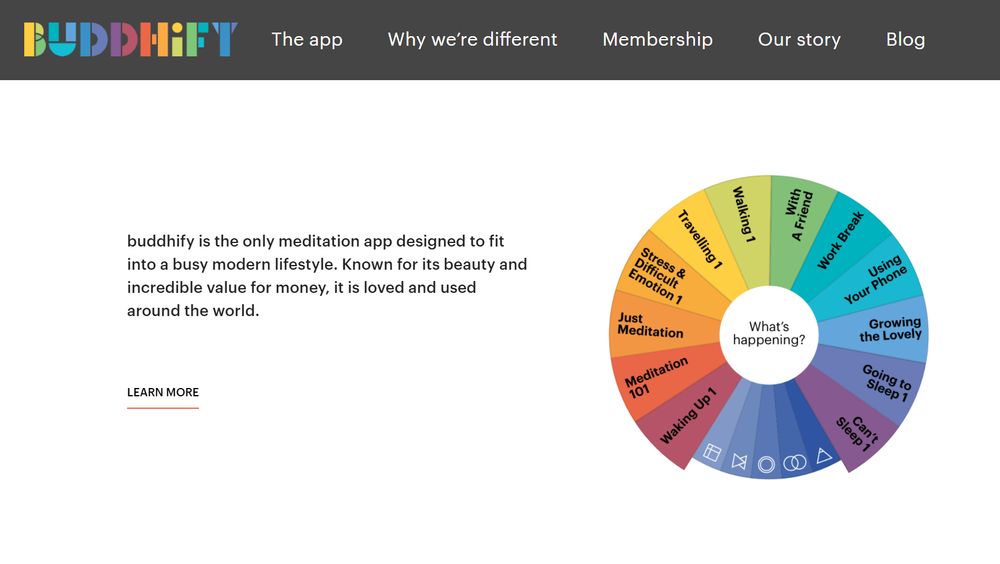 buddhify offers 200+ meditation sessions. It teaches the users how to reduce anxiety and stress, promote sleep and help manage difficult emotions. Not to mention, the sessions buddhify provide ranges from 3-40 minutes. Moreover, according to promotions, it's considered the only meditation app that's designed to fit into an individual's busy lifestyle. 
Features:
Meditation on-the-go
Custom user-experience
Learn and deepen understanding of mindfulness
Kids Section
80+ guided meditations.
iPhone Rating: 5-stars
Android Rating: 4-stars
Pricing Plan:
Apple Store at $4.99
Google Play at $2.99
No monthly subscription fee.
Headspace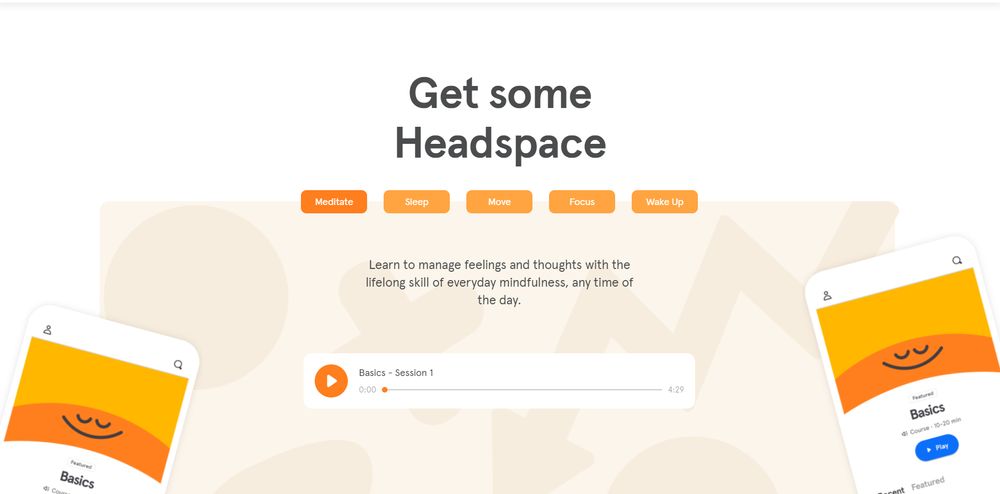 Headspace is a meditation app that's visually appealing with its cheerful animations and easy to navigate. The application offers a 10-day basics course for beginners. It's designed to educate the user about the essentials of meditation in a matter of days. 
Features:
Themed meditation
SOS section
Mindfulness workouts
Sleep section
Offers an organization or work plan
iPhone Rating: 5-stars
Android Rating: 3.5-stars
Pricing Plan:
First 7 days free trial
$12.99/month
Sattva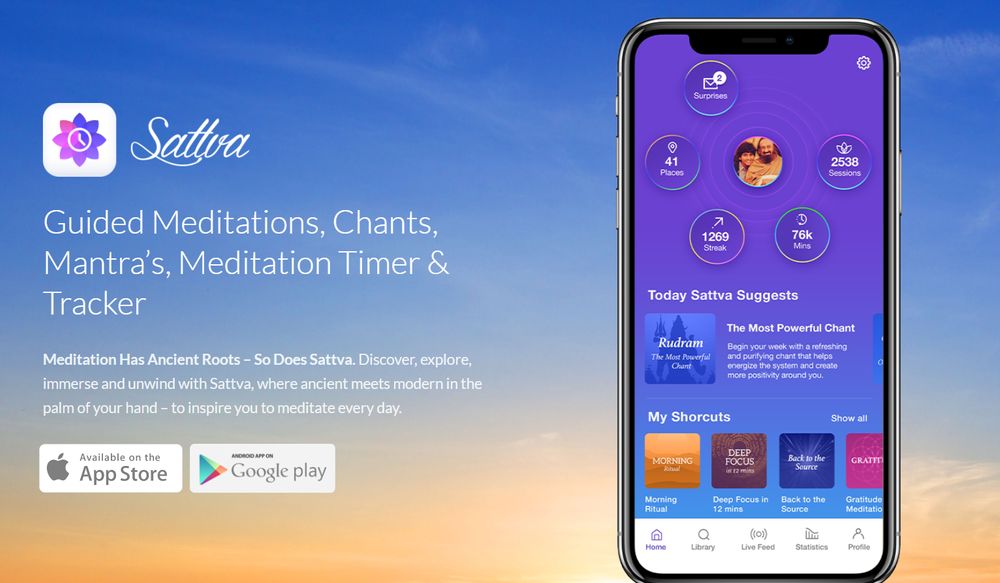 Sattva is an app with a guided meditation that draws from Vedic principles. To explain briefly, Vedic principles are ways considered to lead a peaceful life filled with happiness and prosperity. It's a suggested way of life taught by wise Rishis. Aside from that, the app also includes mantras delivered by Sanskrit scholars. 
Features:
Guided meditations, chants, mantras, music
Collections and playlist
Meditation community
Personalization
Mudras
iPhone Rating: 5-stars
Android Rating: 3.7-stars
Pricing Plan:
Free with limited features
Lifetime payment subscription at $399.99
On a Final Note
Thanks to our ever-evolving technology and awareness of mindfulness, there are many apps available for the zen master. However, even if such apps are made for the mind and relaxation, it's not a direct medical cure for mental instability. Consulting professionals and seeking comfort from friends are still the best remedies.