Can UV Kill COVID? Expert Lighting Group Says So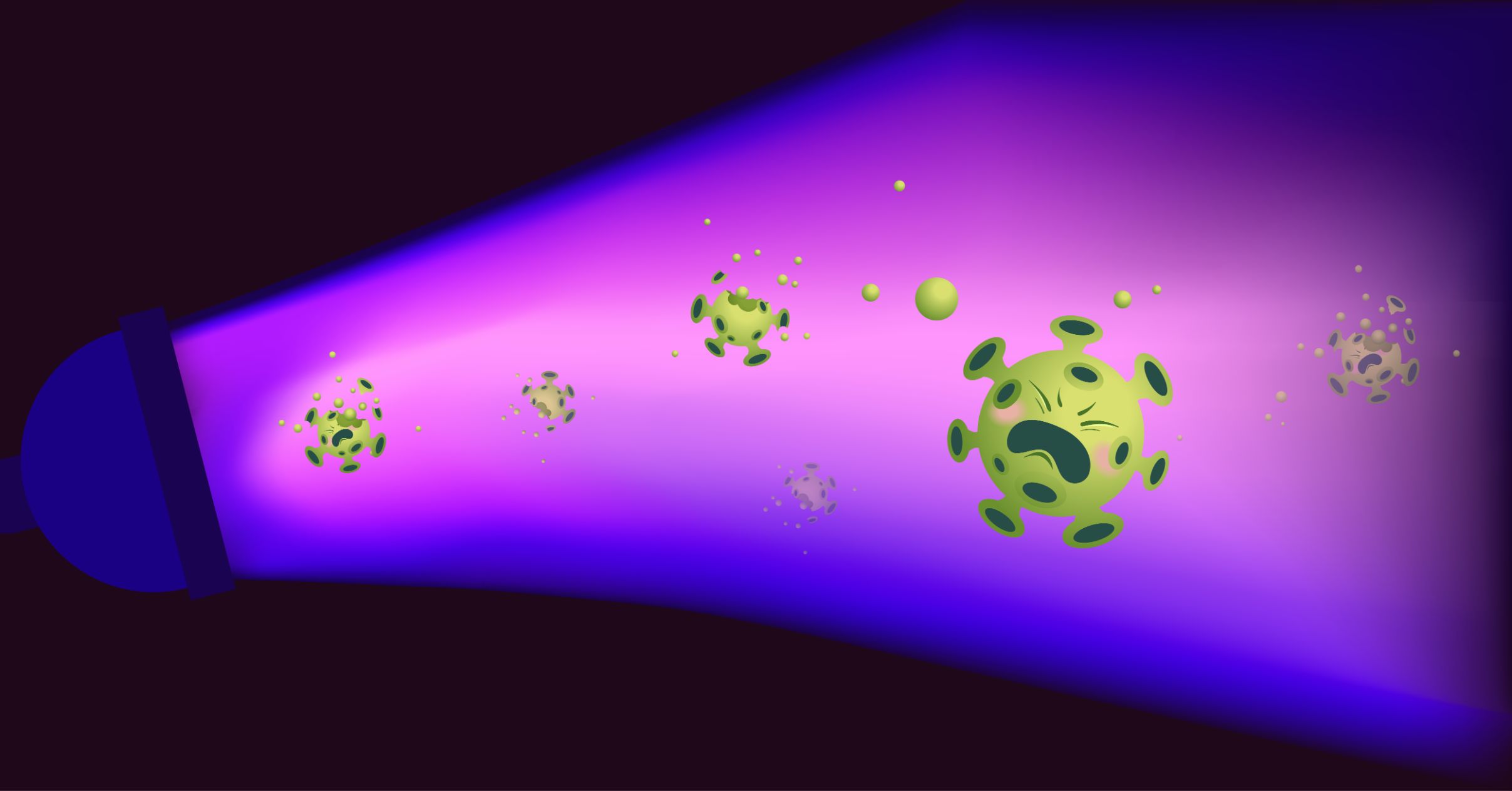 I know, it sounds like a scam. It sounds like something out of Star Trek. Something that a certain former president might irresponsibly shout at a press briefing without ever looking into the science behind it. But UV does, in fact, kill COVID. Well, maybe not "kill," exactly. I'll let Eric Hansel, founder and CEO of Expert Lighting Group, explain.
"[Ultraviolet] is actually radiation, not a light. And at two hundred and fifty-four nanometers, it has proven — since the 1930s — to be able to break apart the DNA and RNA in harmful viruses and pathogens.
"It disrupts [viruses] by breaking them. [Ultraviolet] breaks down the harmful properties — by technical definition, it doesn't kill them, but it kills the harmful properties within [COVID]. 
"So, it takes the stinger out of the bee." 
This process of "removing the stinger" is called "inactivation." Ultraviolet radiation, or UVC radiation, is a known disinfectant for air, water, and nonporous surfaces. It has been used effectively for decades to reduce the spread of bacteria like good ol' tuberculosis.
Wait, Ultraviolet Can Do What?
How UVC works against viruses and bacteria has to do with direct exposure, dose, and duration. UVC is only capable of inactivating a virus if the virus is directly exposed to radiation. Because of all the potential inhibitors (like dust or bodily fluids), most UVC is installed in HVAC systems.
Guess what Expert Lighting Group is doing…
"The best strategy for a commercial building is to [install UVC in] their HVAC system. That way it's not exposed to the general public. You put a warning sign on the HVAC unit itself and you put a separate on-off switch. 
"That way, when the air recirculates, it passes by the ultraviolet and then it works like a car wash for the air as it passes by. It kills any viruses or pathogens and then and then pushes it back out as cleaner air."
Before you get too excited or call B.S., it's important to note that UVC is not the end all be all.
"If [someone] hacks and coughs on you from two feet away, is that going to stop you from getting sick? Probably not. 
"But, at the end of the day, UV is working in the HVAC system continually cleaning the air. So, you're going to come back into a cleaner environment."
In order to properly combat and eradicate COVID-19, you need to be vaccinated and continue wearing a mask in public spaces and where appropriate. Those are, currently, the most effective methods to combat this stupid virus.
Ol' Joe Will Pick Up The Tab
UVC installed in an HVAC unit is an added, effective layer of protection. One that is being rewarded by the federal government. Anything that accepts federal funding like healthcare facilities, schools, or houses of worship will pay to have UVC installed in their HVAC units to help combat COVID.
Hansel and Expert Lighting Group is installing UVC in public spaces, government buildings, football stadiums. Anything from big commercial buildings to small mom-and-pop operations, Expert Lighting Group has been efficiently installing UVC wherever necessary.
"Ultraviolet, right now, is a very necessary product service that we're offering and we're extremely busy with the jobs with the program that that goes out to nonprofits. And as they qualify, it will be paid for in full by the federal government."
The federal government will pay to have Expert Lighting Group install UVC into your HVAC systems? Seems like a pretty sweet deal. One wonders why one wouldn't install such a simple, effective installation.
Call An Expert
Of course, Expert Lighting Group does more than install UVC. They also were on the cutting edge of the LED side. Over the next ten years, Hansel pictures this for his company:
"There's still plenty of lighting upgrade work that needs to be done. A lot of facilities have only done bits and pieces — maybe [they did] the parking lot. They still have to do their office buildings. 
"I think in the next 10 years, we're going to see a lot of the inferior first-generation LED products fail and the need for an expert like Expert Lighting Group to come in and help them now work out."
But, for now, ultraviolet seems to be the bread and butter for Expert Lighting Group.
"And then this ultraviolet, I think there's probably 10 years of educating the general public on how safe it is when it's done properly and the effectiveness it has [in order] to help keep their buildings safe and give everyone under roof peace of mind."
So, can UVC kill COVID? Not technically. Can UVC give everyone an effective, added layer of protection? You bet.
The Shift Towards Banking-As-A-Service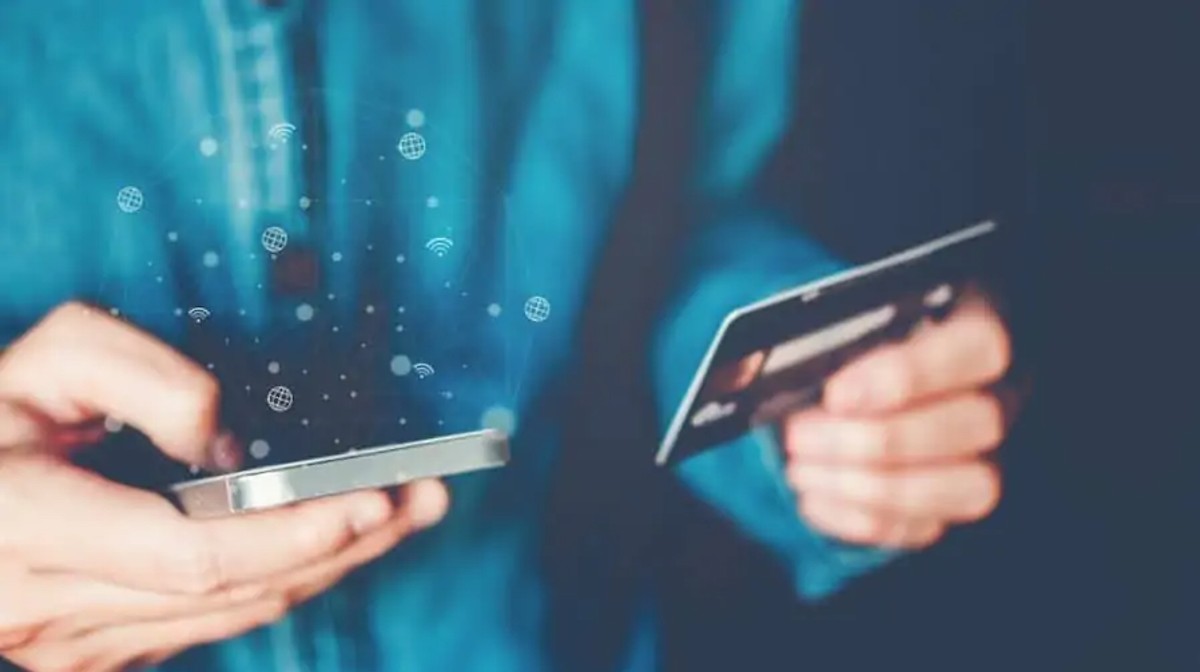 The changing times and the pandemic have created a significant shift in how we bank. In addition, our expectations from banks have also differed through the years. The digitalization of the financial services industry has furthered the plan to get free access to banking data. This is in connection with the Open Banking initiative and the dramatic rise of fintech companies and neo-banks.
The market space that the traditional banks once dominated has now given new players the opportunities to compete alongside them. Indeed, the commoditization of bank services has inevitably begun.
A void to connect banks and these new players has been filled in the form of banking-as-as-service (or BaaS for short) providers. It's only logical that a service such as this emerges. It's the order next in line to streamline the customer experience and provide products that are built to engage the modern world.
What exactly is banking-as-as-service?
The easiest way to explain what banking-as-as-service is is through a few examples, these are:
Bank accounts
Lending systems
Credit card payments
The digital world is changing the relationships of brands and businesses with their customers. It is rapidly shifting and improving that even non-bank companies have already integrated financial services to their customers. Established companies such as Walmart, Apple, Uber, or Amazon have already been doing this to add value to their products and services.
Why businesses should take the banking-as-as-service opportunity
To those in the know, banking technology is a complex matter. Developing it from the ground up can be laborious and expensive. Add to that the challenge of getting a bank license which turns off those trying to get in that niche. What banking-as-as-service does is to connect businesses with banks that take care of the requirements and provide the technology they need to provide financial services through a slew of digital channels.
This process will make banking services more engaging and less transactional. Businesses can now integrate services throughout the buying journey without redirecting them to a different platform. This means customers will no longer do the rigamarole of going from one channel to another. They will get what they need when and where they need it.
And statistics show that it is working. Buy Now, Pay Later (BNPL) services are steadily climbing at a rate of 39% per year for approximately 10 million Britons making their online purchases. 
What now for traditional banks?
Since traditional banks have little appetite for risks, they weren't built to handle the demands for embedded finance. BaaS companies make it faster and easier for fintechs and other companies to increase their offerings by embedding digital banking services directly into the purchase. Instead of seeing this as competition, traditional banks should collaborate with BaaS to benefit from this embedding.
What can Banking-as-a-service do?
With the help of banking-as-a-service, new players in the finance industry will have the capability of targeting niche communities and coming up with slimmer product sets. Also, the solutions that BaaS offers can give valuable insights to businesses on how they can improve their products or services. They will have the much-needed data to learn about industry trends, saving and spending behaviors, and general engagement with their offerings.
All these means that businesses can have more information on how they can improve the overall customer experience. This also means companies can deliver products and services that are more targeted towards the right customers. The possibilities that banking-as-a-service offers are endless in terms of innovation in the banking and financial services market.
Playrcart Gives You What You Want – Immediately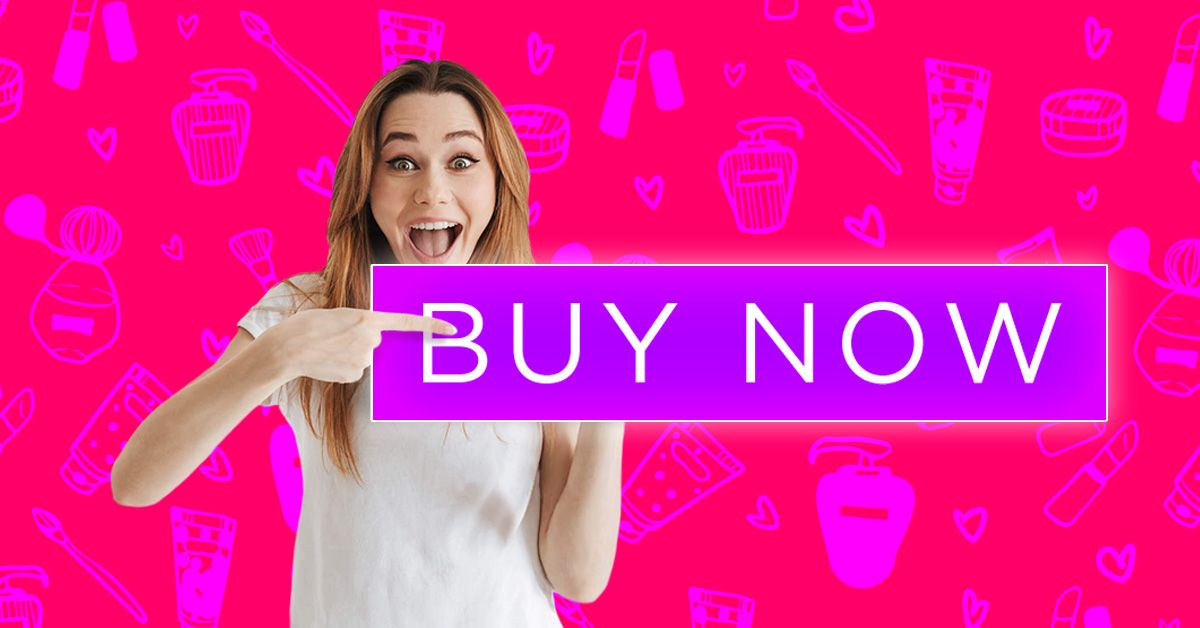 We've all watched ads and immediately thought, "I want that. Right now." Some of us wish we could jump right into the TV and into that sexy Ford F-Series quicker than we can have a second thought. But how many of us have gone to make a purchase only to be discouraged by the needlessly complicated payment process? "Too many," says UK-based startup Playrcart.
"We believe this is the future of advertising."
Founder Glen Dormieux, along with CTO, Richard Mason, created Playrcart born of that very frustration.
"What we're seeing right now is fairly traditional – they're doing the same thing time and time again."
Currently, when viewing an ad, you have to go through several pages in order to complete a purchase. How many sales are lost in that time-consuming process? "Too many!" say business owners in a Mr. Krabs-esque demeanor.
How Does Playrcart Work?
Playrcart has designed its platform to convert digital assets into instant transactions within the ad itself. How is that possible? Technology, stupid.
"You can actually make the transaction go directly within the asset itself. So you engage with the ads, you interact with the purchase within the ad without ever leaving that same piece of content."
"It effectively dilutes numerous clicks that you normally have to navigate through. The average of reduction clicks is about 75 percent."
With Playrcart, you can watch the trailer for a new Spider-man movie and buy tickets before it's even completed. You can schedule a test drive in the Ford F-Series as you're watching a professional drive it on a closed course.
Consumers will now have the option to purchase something when their emotional response to an ad is at its peak. You can see an ad for a major event and as you're riding that emotional wave you click and purchase tickets. As the ad concludes, you can emotionally conclude with it – satisfied.
You can see Playrcart's technology in action here. 
Playrcart is capitalizing on our instant gratification society, and they're doing it with modesty and innovative advances in technology.

"We want to hit them instantly while you've got their attention."
Crazy Things That Happened in 2021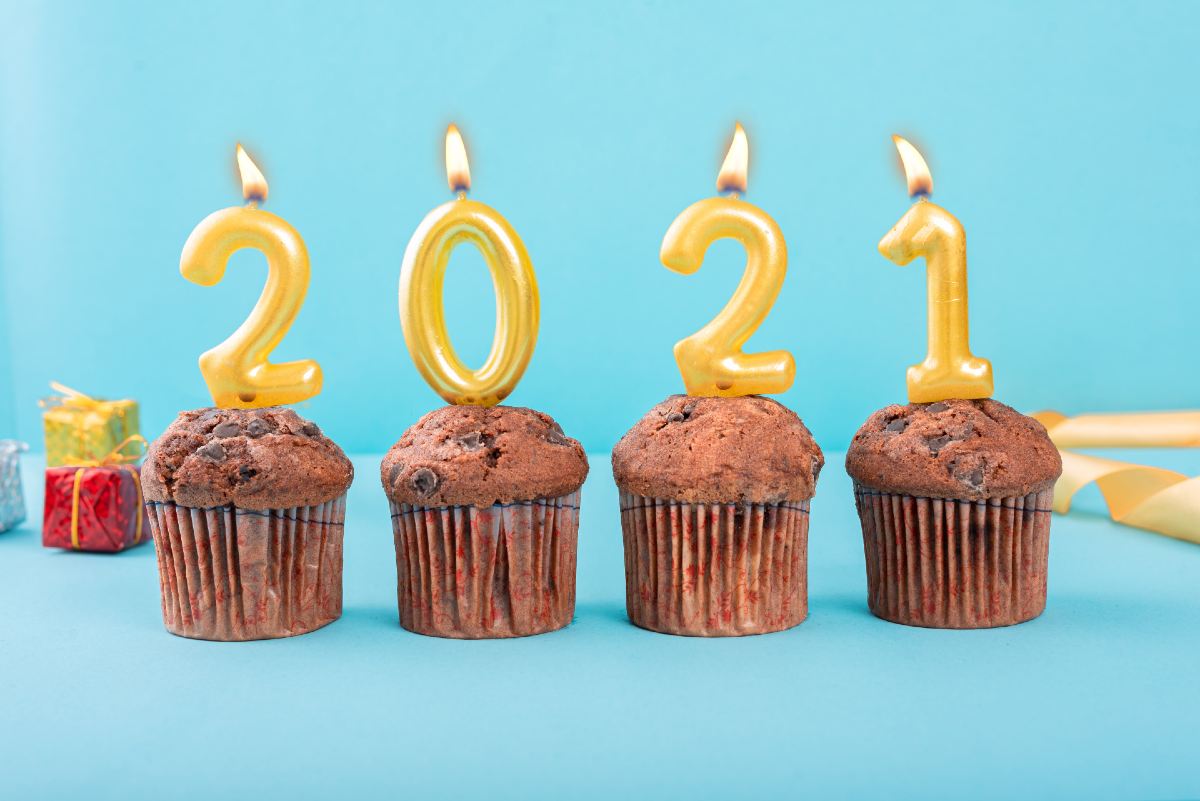 Although 2021 would probably go down in history as one of the craziest years in recent times, 2021 is looking like it's catching up. Here are a few of the crazy things that happened this year:
Capitol Hill Riot (January)
Early January saw a massive riot happen at the US Capitol. Former President Trump was charged with incitement in his impeachment trial in the Senate. This resulted in a mob that was pro-Trump, breaking into the building. This forced members of Congress to evacuate and left five dead.
Battle of the Billionaires (January)
Elon Musk has surpassed Jeff Bezos to become the richest man in the world. This, thanks to the increase in Tesla's share price giving him a net worth of more than $185 billion. Bezos was the holder of this title but went down with his $184 billion worth.
Trump Impeachment (January)
A call for Former President Trump's impeachment happened twice this year. Some Democrats and members of the progressive group, The Squad, called for his impeachment. This, after his supporters stormed the US Capitol.
Frigid Weather in Texas (February)
Brutal winter storms ravaged Texas for more than seven days. It caused unprecedented devastation that claimed the lives of at least 26 people.
The Grammys Breaking Records (March)
Records were broken in this year's Grammys, with Beyonce winning more awards than any in the award-giving body's history. Along with Megan Thee Stallion, they became the first female artists to win best rap performance, breaking records. BTS also made Grammy history by being the first foreign act to perform solo and the first KPop group to be nominated.
The Free Britney Movement (April)
Pop icon Britney Spears has been under a conservatorship by her father since 2008. In April this year, the hashtag #freebritney gained traction as fans cried for the singer to be free from the legal binding.
The Friends Reunion (May)
Not really a follow-up to the lives of the Friends character, but a reunion in which the main cast members reminisced about the good ol' times. The fans were treated to a recreation of the set along with some table reads from scenes that were rehashed. 
Bitcoin Price Plunge (May)
After hitting a record high of $64,829 in mid-April, Bitcoin prices plunged to around $30,000 at one point. All this is in connection with Elon Musk's Tesla's suspension of purchase with the cryptocurrency, citing environmental concerns over the mining process.
The End for Keeping Up With The Kardashians (June)
The month of June saw the end of the reality TV show, Keeping Up With the Kardashians. After 20 seasons on the air, the show ends with a two-part reunion special. However, this isn't the end for the Kardashians-Jenner, as they will star anew in a Hulu reality series later this year.
On another note, the year also saw the divorce of Kim Kardashian and Kanye West after six years of marriage.
All Eyes on Simone Biles (July)
The 2020 Tokyo Olympics was held in 2021 due to the pandemic. And on this one, all eyes were on Simone Biles as she has proven that she's not superhuman after all. The celebrated gymnast withdrew from the team gymnastics finals citing the "twisties" and her efforts to focus on her mental health.
Facebook Name Change (October)
From Facebook to Meta, the rebranding was announced in October in an attempt to own the metaverse. The company says that the new name is reflective of their ambitions that go beyond being a social media platform. CEO Mark Zuckerberg considers the move as a nod to the metaverse, the concept of a three-dimensional version of the internet.