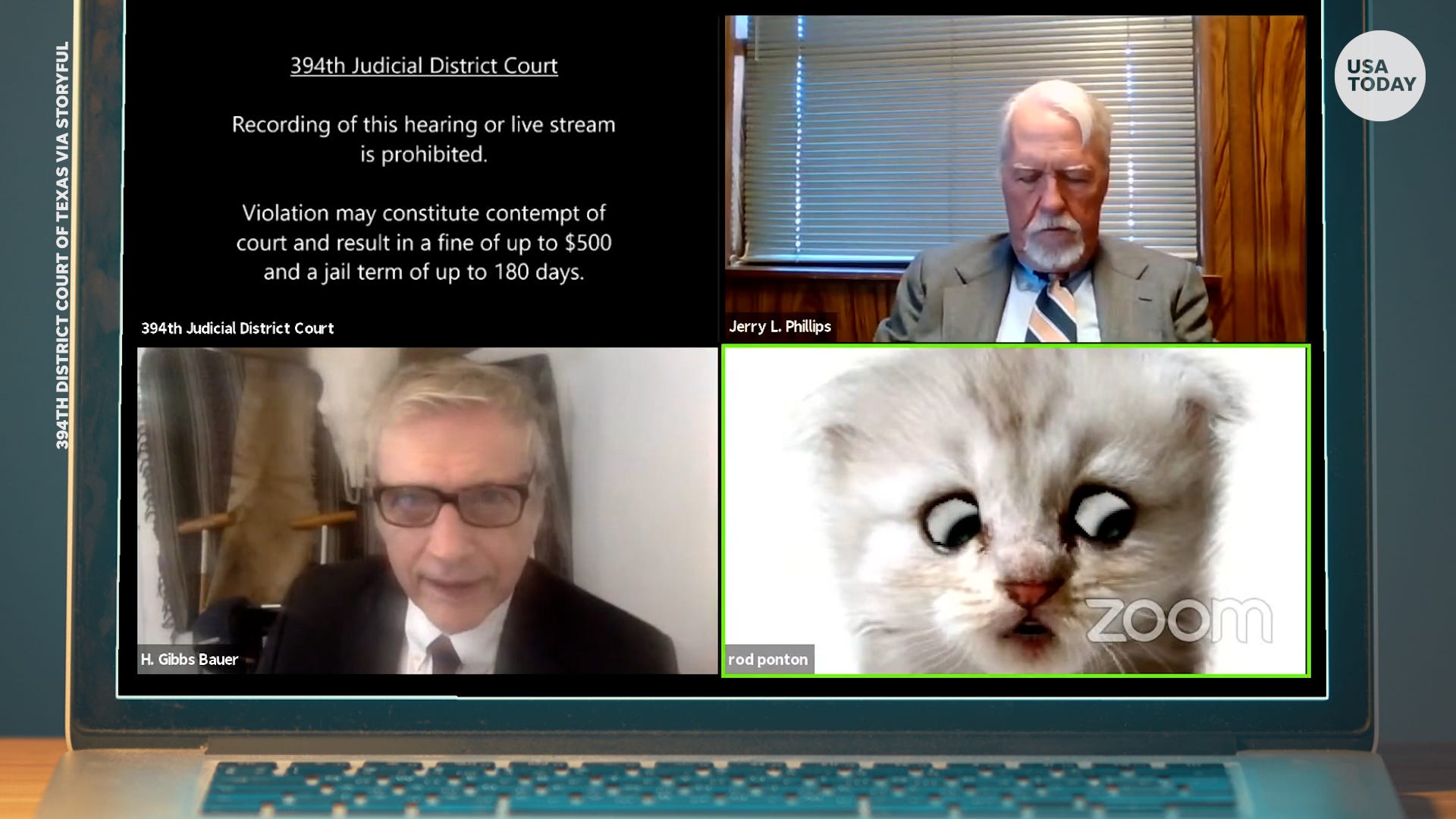 As our stay-at-home situation continues, expect the ongoing online classes, meetings, conferences, interviews, and virtual court sessions. Although Zoom greatly benefited us through these trying times, there are always some epic fail moments that we wished never happened. Well, that's the downside of video calls. No wonder I'm always paranoid if my webcam or mic is turned off. Here's 10 of the best zoom fails on the internet we can learn from:
Zooming While Driving
It's ironic how a state senator drives while on a video meeting. As the video gains attention online, Sen. Brenner clarifies that he wasn't distracted while driving. His focus is on the road while listening to the meeting. However, it's amusing to watch the senator multitask the Zoom meeting and his driving. Well, that's a busy life for you.
"I'm Not A Cat"
Lawyer Rod Ponton accidentally entered the virtual court case in a cute kitten filter. It's funny how his frantic voice matches the worried expression on the filter. The highlight of this video is when the lawyer assures he's not a cat. Well, don't worry. I'm sure the judge is aware you're not a different species.
The Bathroom Trip
Aside from being one of the best zoom fails ever, it's also the one mistake we never want to make. It's unavoidable to visit the bathroom once nature calls. However, this Zoom meeting suddenly went wrong when Jennifer forgot to turn off her camera. Imagine the embarrassment once she realized her colleagues joined her bathroom trip. Yikes.
Rocco's Parliament Debut
Rocco, a UK parliament member's cat, decides to interrupt the meeting while flexing its tail to the other members. It's funny how John Nicolson casually said, "I apologize for my cat's tail," once he noticed the slight interruption. Well, the perks of working from home with your pet, never a dull moment.
I Can See Your Underwear!
Another perk of working from home is never wearing pants. But, of course, you don't have to broadcast it to everyone to see. This is not a Zoom fail video, but it's too good not to include on the list. The lesson of this Google Hangouts call? Never forget to end the call once you're done with the team meeting.
Always Double-Check Your Zoom Name
It's always an awkward moment if your Zoom screen name is not appropriate to be used for formal meetings. So aside from your microphone and webcam, never forget to double-check your name.
"Are you okay? You're upside-down."
Another filter failure strikes when Tom Emmer, a Republican lawmaker, got stuck upside down during a virtual meeting. This is one of the reasons why we need to double-check our equipment before an important meeting. The best part? His colleagues reassure Tom by saying, "at least you're not a cat."
"Did he fall?"
This video features a teacher trying to get his students engaged in his class. First, he jokes that he's at the ledge of the Empire State Building. Then, he continues by faking that he's falling, but the joke turns real when he falls off his chair. At least he made his students laugh, right?
Zoom Fail Double-Kill
Yes, another TikTok failed. If you think painting your face blue will go unnoticed in your Zoom class, well, think again. If you believe that's embarrassing, how about panicking and ranting on TikTok while thinking the mic is off?
This Zoom is an instant double-kill for this poor soul. It keeps getting worse! If you make sure to follow these simple rules, you'll avoid being listed on the best Zoom fails list.
Working from home? Learn how to optimize your at-home workspace.
The Official Rules to Binge-Watching with Your Significant Other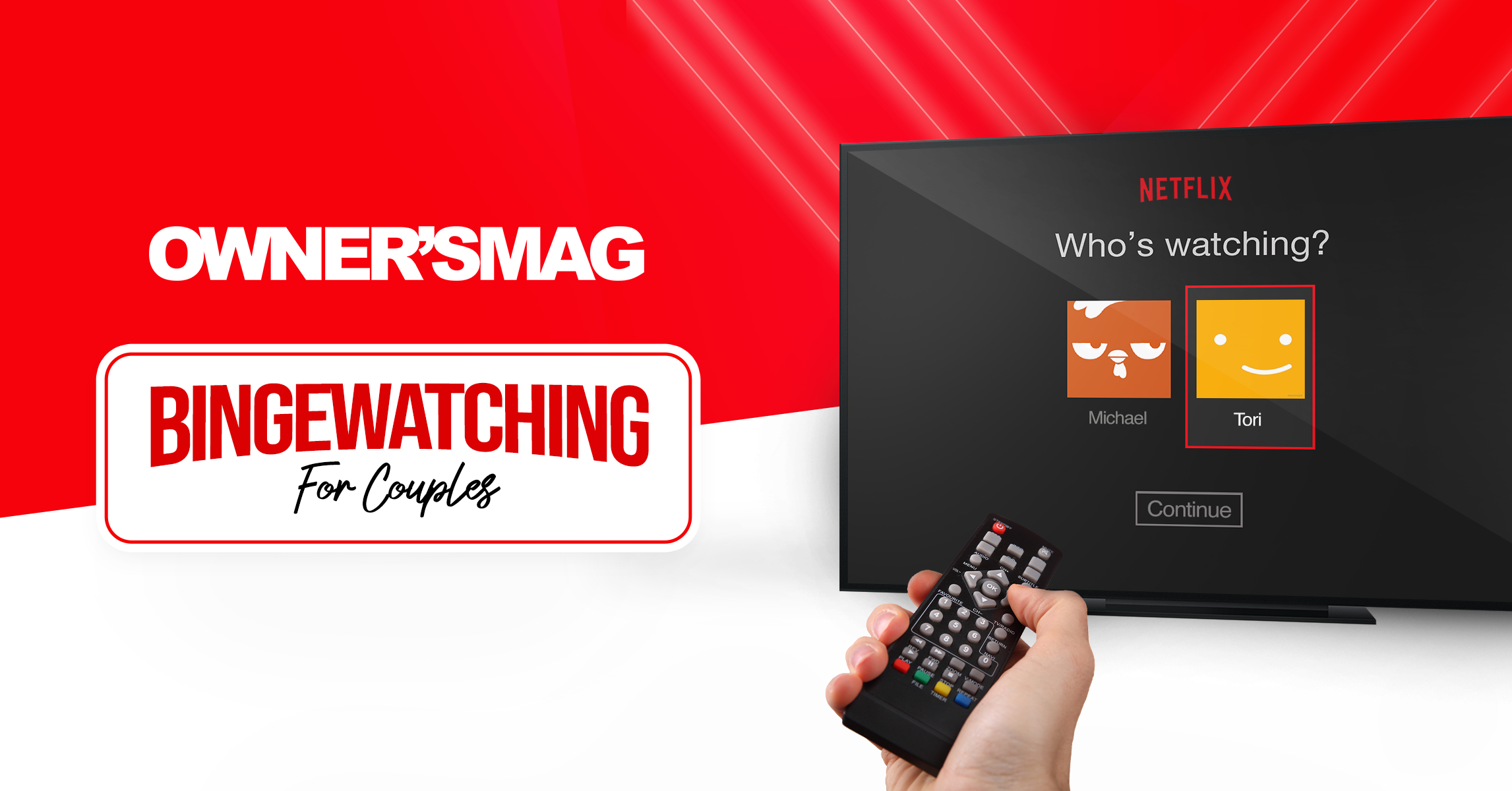 It's happened to all of us. You started binge-watching a show with your significant other, and then somebody does the unthinkable: They watch an episode without you. Or the last episode you watched ended on a crazy cliffhanger, and you can't wait to see what happens next, but your partner is dragging their feet to watch again. This is unacceptable.
But it's not their fault. It's not like there are official rules to binging TV with your partner. We've all just been navigating this crazy, crazy world on our own. Well, I've changed all that. After time and thoughtful consideration, I have prepared a list of rules to clear up any discrepancies and settle all disputes. So read below and share with your partner. I present to you, once and for all, the Official Rules to Binge-Watching with Your Significant Other.
1. The Pilot Episode Principal
You and your significant other cannot officially commit to binge-watching a show until after you have both assessed the first episode. Maybe you and your significant other set out to watch that epic fantasy show with all the violence and nudity that ended a few years ago. Or maybe you want to catch up on the superhero show so you can watch the finale at the end of the week in real-time. Either way, you need a taste of the show before you join in on this adventure.
Watch the first episode together and talk about it before committing.
What did you think?
How did you both feel about it? Did the show grab you? Do you both like the genre? Was it too confusing? Did you like the humor? These are the questions to ask each other before watching the next episode. You might not be completely sold on the show. One might like it more than the other, and that's fine. More on that later. Just get a gauge for your partner's interest. Maybe she laughed harder than you did. Maybe he's more into than you.
2. Thou Shalt Not Cheat
Here it is in writing: No watching the show without your significant other. This cannot be stated enough. Watching the show by yourself is a HIGH CRIME. This is akin to infidelity. Once the trust is broken, it is difficult to regain.
The Sleeping Amendment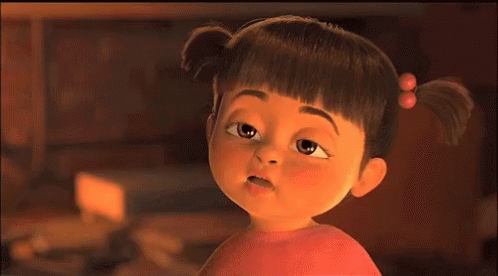 It's 3 am, and you're 6 episodes into your binge. Your favorite character walks in on his best friend in bed with his wife. Before the best friend can say anything, your character reaches in the dresser, pulls out a revolver, and shoots them both dead! Your jaw drops. You can't believe it. You look at your girlfriend to see her reaction… and she's snoring. Credits roll, and Netflix asks: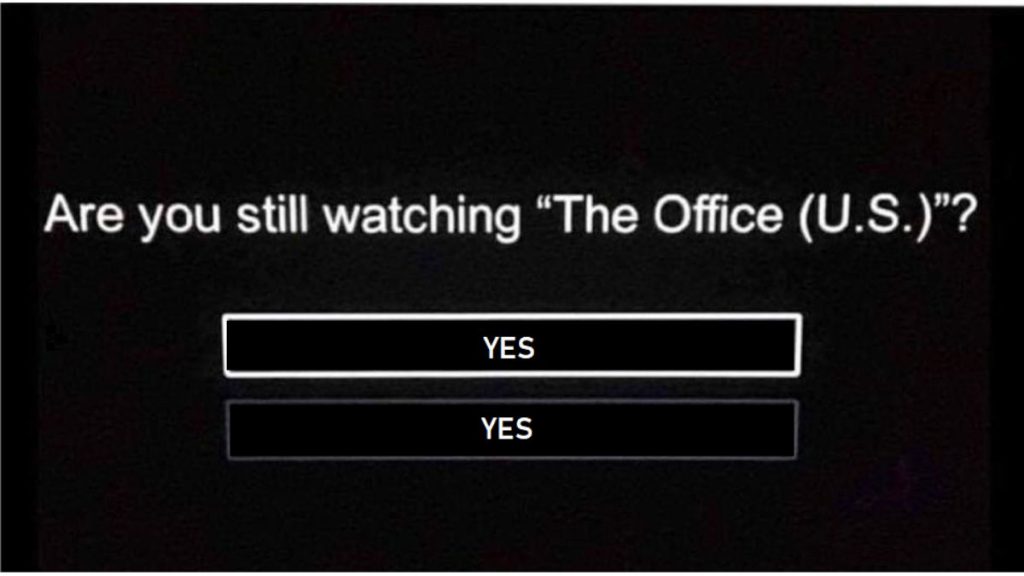 That question is for both of you. Translation: your binge-watching is over for the night. You cannot continue to the next episode while your significant other is sleeping. You may, however, finish any episode that you started together. It doesn't matter if they fell asleep with ten minutes left or if they fell asleep during the opening credits. So, it is written.
3. It's Called Binge-Watching. Not Snacking.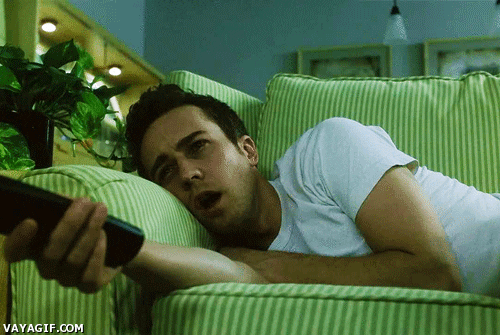 You've both agreed to binge? Great, now get on with it. But remember, they call it binge-watching for a reason. The term binging refers to indulging in an activity to excess. Binge drinking does not mean a glass of wine with dinner. No one binge eats a salad. Similarly, you don't binge-watch a show one episode at a time.
Netflix, Hulu, Amazon: they all conveniently have an automatic 'Play Next' feature. It's there for a reason. You might not get to watch a whole season in a sitting. Maybe one evening, you only have time for a single episode. And that's okay. But burning through the show as quickly as possible is the goal.
4. The Mercy Rule
If you have committed to binge-watching a show with your significant other, but over time you realize that you're just not feeling it as much as they are, cut it loose. I know you value the quality time with your partner as much as the show itself, but sometimes it's okay to let it go. Tapping out of a binge is the respectable and dignified course of action. In doing so, you give your significant other permission to go on without you and watch the show in their spare time.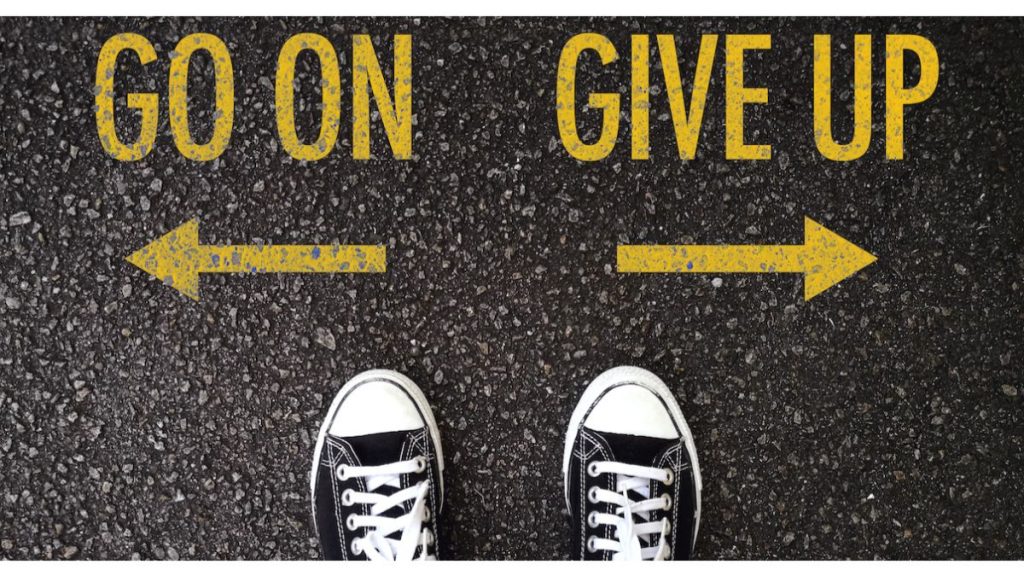 In doing so, three provisions come forward:
You, henceforth known as the Quitter, may request a recap of what you missed should you decide to jump back in.
The Quitter may watch the show on their own time should they wish to catch up, but their significant other is NOT REQUIRED to rewatch with them.
The Quitter is not expected to watch the show during quality time. They gave up on the show; it is no longer their cross to bear.
5. The Statute of Limitations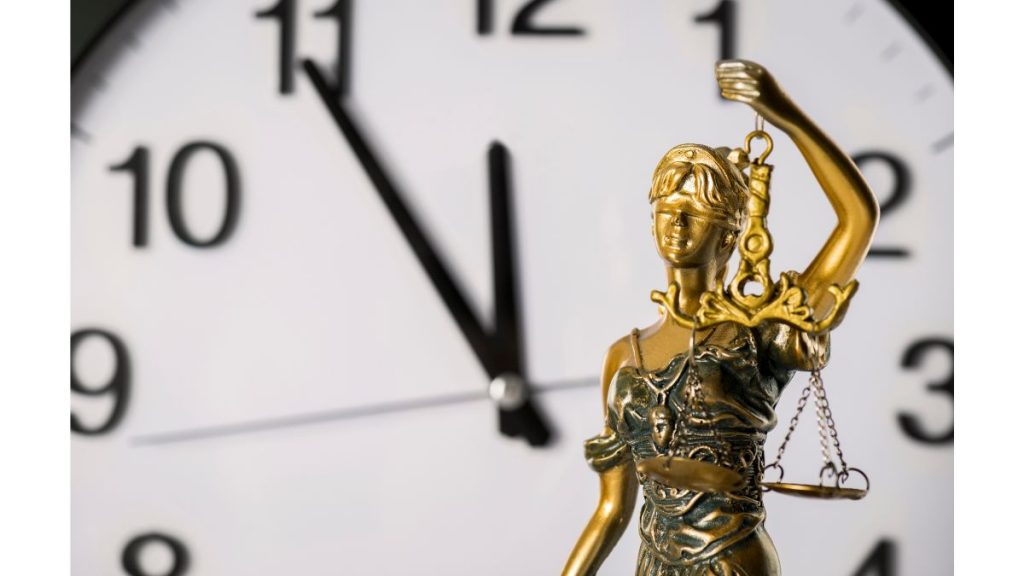 Sometimes life gets in the way of what's really important. Maybe you picked up an extra shift, or you need to help your sister and her boyfriend move because he's a scrawny loser who doesn't have any friends to help. These things happen. But binging with your partner should take some priority. If your partner is consistently waiting for you to make time to watch your show together, resentment builds. Agree on a maximum acceptable time between viewings. This is different for every couple. Whether it's two days or a week, set a cap for time off. If the said time has elapsed, either party is free to ignore the Cheater Rule.
6. After Binge-Watching, Never Fall Behind Again
If you and your partner binge-watch to catch up on a show that is on air, you have not graduated to the status of a 'regular viewer.' This is an elite status that is not as common as it was 20 years ago. Some people prefer to wait for a show to end before they binge the whole thing from start to finish. But for those who enjoy a regular viewer status get to talk about the show with other viewers in real-time. You can talk about the latest episode at work, and you no longer have to run from spoilers. That's why it is important to stay caught up on the show.
Should you and your partner miss the show when it airs (or when you agree to watch it), you have until the airing of the next episode to watch the show together. If you still haven't watched the last episode before the day of the new episode, both parties can catch up on their own. If you couldn't spare an hour all week, that's on you.
By Reading This You Have Officially Agreed to These Rules for Binge-Watching
There you have it. No longer will you be able to hide behind your ignorance. These rules have been made clear. Now that you and your partner have read these rules, the slate is officially wiped clean. Any grudges or punishments for past injustices are no longer valid. But from now onward, both parties are expected to binge by the rules.
Be sure to check back with us for our upcoming article on Amendments, Exceptions, and Acceptable Punishments.
Looking for a comprehensive list on all the streaming services and their prices? Check out this article.
Staycation: My Ultimate Guide to the Best Holiday at Home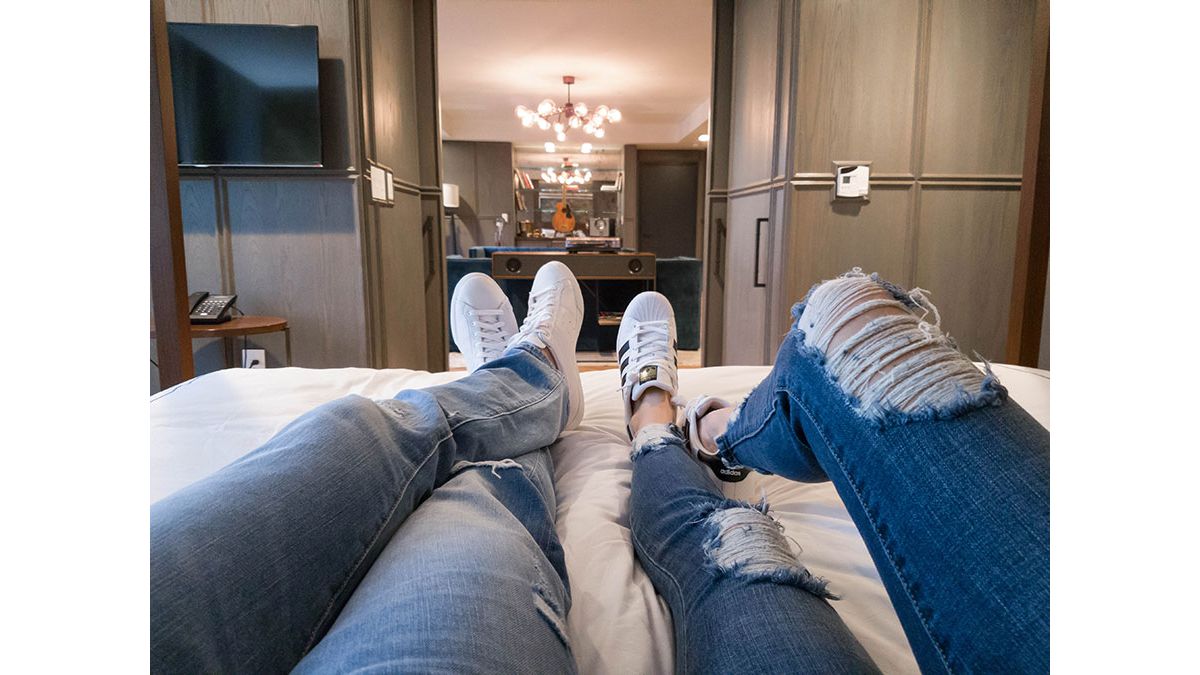 Going on a staycation isn't exactly new. But at the height of the pandemic, it has slowly become a norm for those who want to have a relaxing time yet have limited mobility. If you are not used to this type of R & R, I got you covered. I have here the ultimate guide for a staycation so that you can enjoy it and at the same time, temporarily forget your worries. These tips are lifted from my current staycation, so I know that it works.
What is a Staycation?
When I say staycation, this refers to a vacation typically near your home. It's a practical way to remove stress, and it's also more eco-friendly considering won't leave much of a carbon footprint. Some choose nearby hotels or bed and breakfast, while others have staycations at their home.
Whatever your choice is, you can always make your staycation worthwhile with the tips below.
Start Unplugging and Enjoy a Social Media-Free Day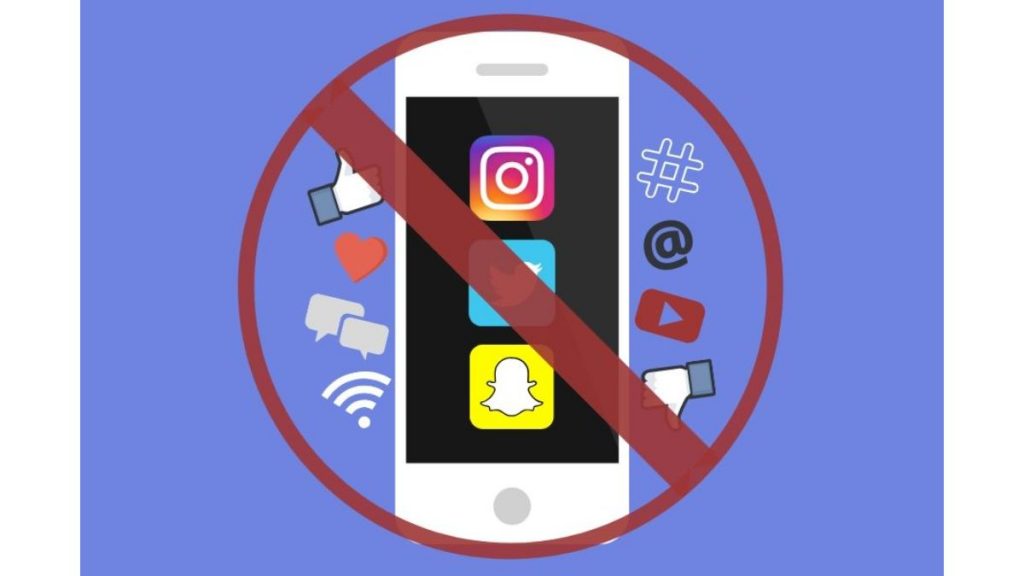 I hate to break this to you, but social media can be stressful. You get to see a lot of unverified news, which can also target your emotional and mental well-being. Also, there's a possibility that you compare your life with others. You start to feel that you are not good enough because you can't afford the same things that your friends could. Again, this isn't healthy.
When you have a staycation, it's the perfect time to unplug. Instead, you can go back to reading or writing in your journal. If you haven't been meditating in a while, you could take advantage of this opportunity.
You will soon realize that there's no need to constantly scroll down through your feed. And what matters most is the life off-screen rather than the one deliberately posted for online followers.
Work Out a Budget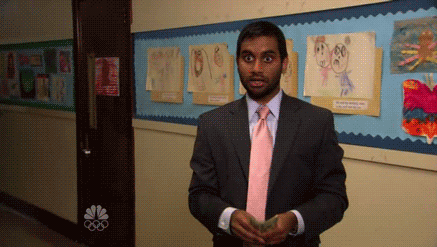 Many people think that staycations are cheap. But this is not always the case, and the overall cost will depend on your chosen location and accommodation. Having said that, you need to determine a decent budget. That way, you won't have to worry if you wish to have awesome food delivered to your room or if you want to buy an expensive bottle of champagne.

You might think this isn't practical. But quite frankly, splurging once in a while could be healthy. It helps you enjoy your hard-earned money. And it keeps you motivated to work smarter so you can have more.
Unless you are going to stay at home, then building a huge budget might not be necessary.
Set an Out of Office Response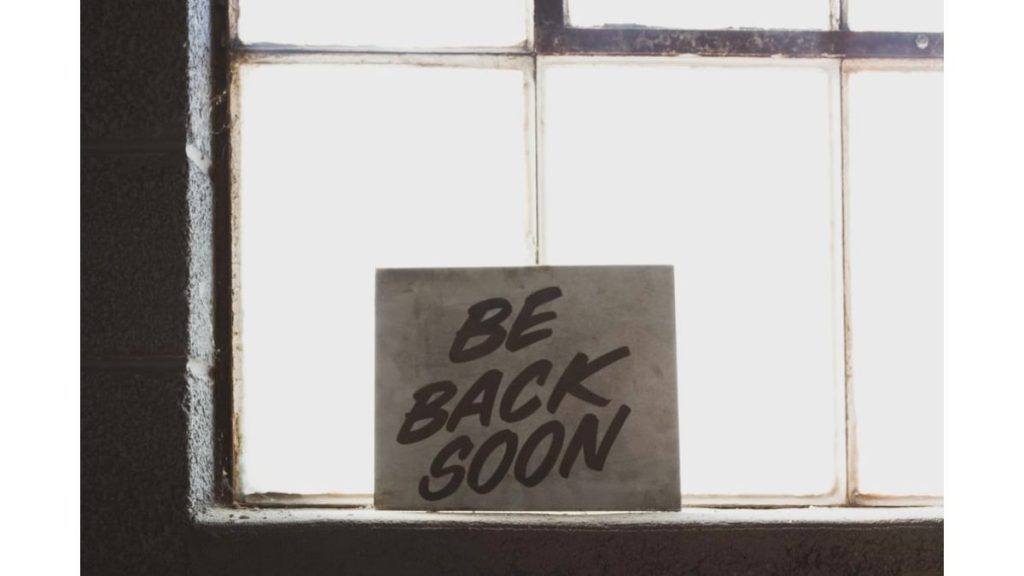 Don't forget to draft an automatic out of office response on your email. A staycation is no different from a traditional vacation where people don't want to get bothered by problems, especially from work.
To manage expectations and set boundaries, make sure that you create your OoO response ahead of time. Of course, do not forget to add an emergency contact number and highlight that this is just for urgent matters. Let the people know that you would rather not get disturbed and that you will get back to them once you are done with your well-deserved time off.
Pre-Select Movies and TV Series to Watch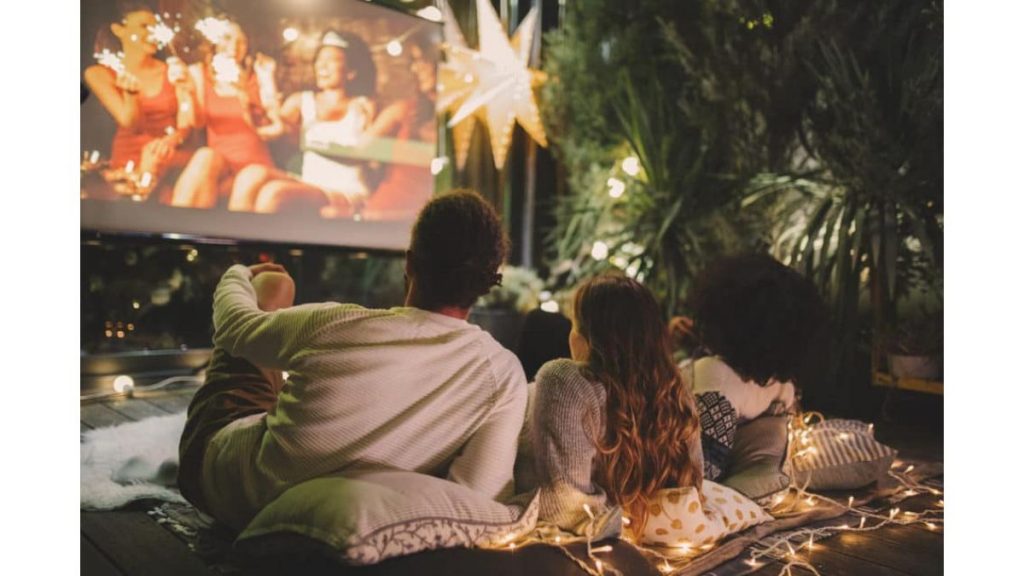 Have you ever experienced spending several minutes just to find the right movies and TV series to watch? I know I'm not the only ones. The thing is, your staycation time is limited. Would you want to spend 30 minutes of your time just choosing?
A simple solution is to pre-select these before your staycation date. Write it down or add it to your playlist. That way, you can just turn on the TV, lounge on the couch or bed, and start stuffing yourself with pizza or popcorn – or whatever sinful food you desire.
Consider Your Kids When Planning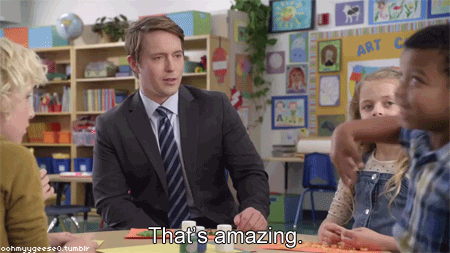 As adults, we often look forward to a day of doing nothing. But if you have kids, things are different. They will eventually get bored, and chances are, they will throw tantrums for hours.
A win-win situation is to think of activities that will keep them preoccupied as you try to enjoy your free time. If possible, look for accommodation where facilities are ideal for kids. Or if you can bring board games, Legos, or even coloring books, these should work just fine.
Call Local Attractions Ahead of Time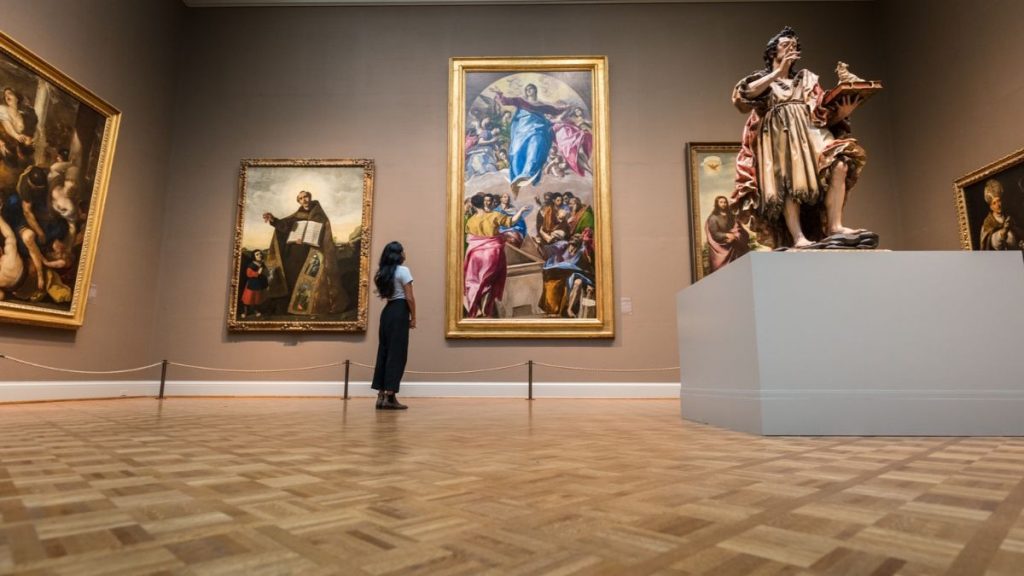 Ideally, staycations are meant to be spent in rooms where you can just relax and slowly enjoy every minute.
However, this doesn't mean that you can't and won't go out. Writing down nearby local attractions is a good idea so you can have a backup plan just in case you run out of good movies to watch or activities to do.
Since the pandemic is still happening, you might want to call in advance and check if the attractions are open. Likewise, try to know their restrictions so you can prepare ahead.
Invite A Good Friend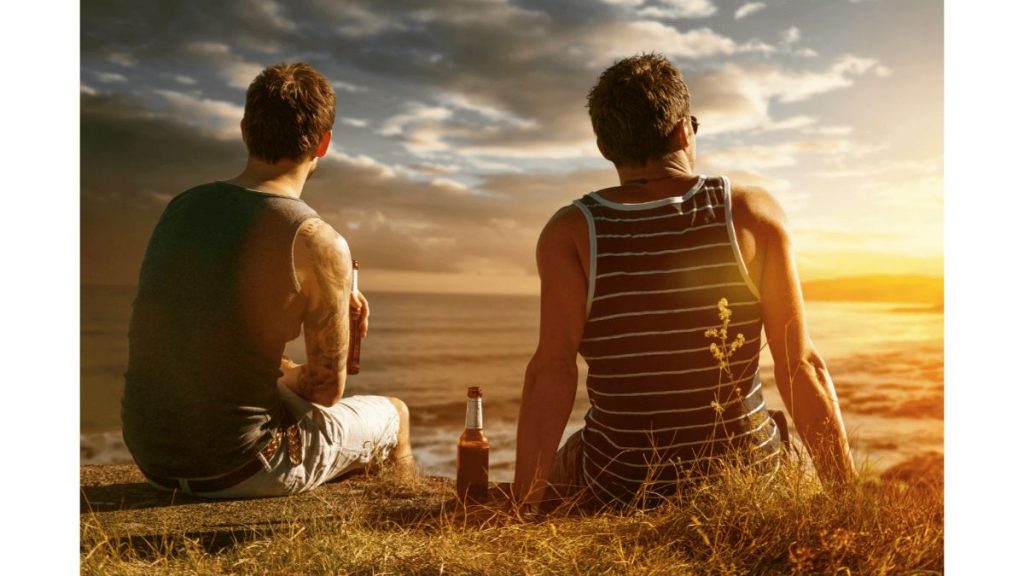 You might also want to share your staycation experience with a friend. The advantage of inviting someone is that you can split the expenses and you can do more with your budget.
However, you need to carefully choose whom to invite. As much as possible, they should respect your personal time and will give you space even if you are staying in just one room.
Take Loads of Photos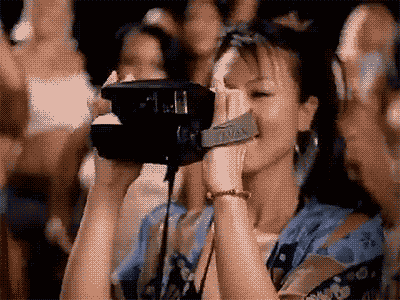 Don't forget to take a lot of pictures as you enjoy your staycation. But be careful not to make it too orchestrated. Just act normally and try to capture the best moments whether you are doing it on your own or if you are with your friends and family.
It's always a great idea to keep happy moments so you can get back to it if ever you feel down. It keeps you inspired as well. Your photos are not just for your IG followers but for yourself.
Have Fun!
Like going on a conventional vacation, a staycation needs a lot of preparation. Sure, you can be impulsive and book a hotel room right away, but that could place a huge dent in your budget. As a rule of thumb, plan it ahead of time, set a budget, and enjoy. After all, you deserve it.
Check out this article on why you need to chill while on vacation.
Most Watched TikTok Recipes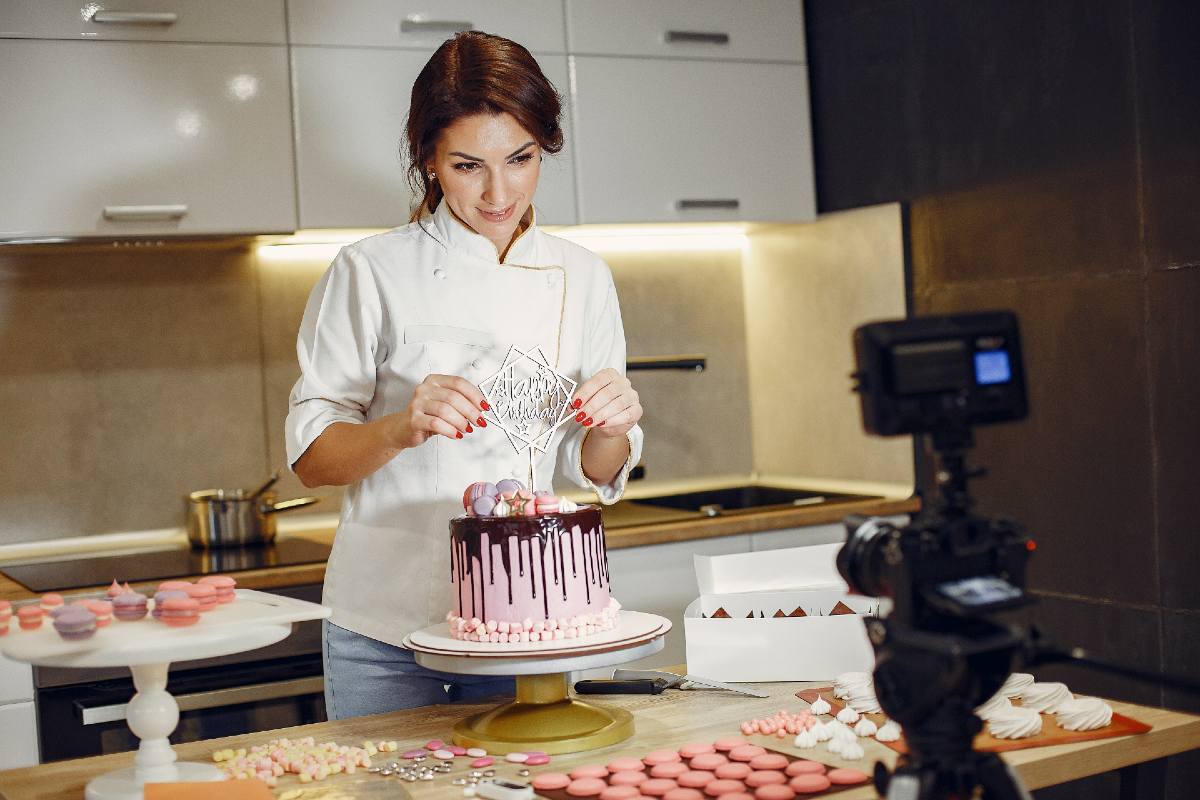 TikTok is not only the home for viral dances but also recipes! So if you're not on TikTok but still want to learn some easy-to-cook recipes, then you're on the right page. Here's a list of most-watched TikTok recipes that look good enough to eat.
#1 "Man Meal" Baked Overstuffed Chicken
This "man meal" dish Ali Grace Morsell cooked for her husband has garnered more than 6.1M views on TikTok recipes. This dish is served as an after gym meal for Ali's husband hence the name. It's a recipe that can be prepped and cooked for less than an hour.
Ingredients:
Chicken breasts
Diced green chiles
Worcestershire sauce
All-purpose seasoning
Cream cheese
Salt
Parsley on top
Mashed potatoes on the side
#2 Chocolate Mochi
This home-made mochi with chocolate filling by My Asian Mum-in-Law reached over 11.2M views on TikTok. If this is your first time encountering the word "mochi," it's a rice cake made with glutinous rice. However, some of you might know mochi as ice cream. In Japan, this sticky rice treat has various variations that match the country's seasonal specialties.
Ingredients:
Glutinous rice flour
Chocolate balls
#3 Mini Pizza
If you're looking for a fun and quick treat to make, this 5-minute mini pizza recipe is perfect for you.
Ingredients:
Biscuit
Pizza Sauce
Cheese
Pepperoni
Egg
#4 Baked Mac and Cheese
This baked mac and cheese by Mariam are one of the best mac and cheese dishes for thanksgiving. It's a creamy and savory dish that's well-deserving of more than 14.3 M views. Besides, this is one of the most trending dishes on the TikTok recipes' feed.
Ingredients:
Heavy cream
Cream cheese
Penne Pasta
Onion
Butter (1 stick)
2 tbsp flour
Garlic
Cheese
Onion powder
Garlic powder
Black Pepper
Salt
Turmeric
#5 Disneyland Grilled Sandwich
If you're a fan of a cheesy grilled sandwich and Disneyland, then you should try lifewithmarq's TikTok. This recipe generated more than 6.6M views on the platform. So if you don't mind eating more than 120 calories in one dish, give this recipe a go. As a fan of all cheese dishes, I'll give this one a try.
Ingredients:
Artisano bread
Mayonnaise
Cheddar cheese slice
Cream cheese
Heavy cream
Garlic
Shredded cheddar cheese
#6 Firecracker Shrimp
If you're a fan of seafood and all things spicy, this recipe by Kwokspots is worth the try! This hot recipe earned more than 6.4M.
Ingredients:
Shrimp
1 cup flour
½ cup cornmeal
2 tbsp garlic salt
1tbsp paprika
Egg
Buttermilk
Seasoning flour
Panko
Fire Sauce:
1 cup mayonnaise
3 tbsp sriracha
2 tbsp sweet chili sauce
1 tbsp onion powder
Ground pepper
1/2 lemon, juiced
2 tbsp chili flakes
#7 Potato Gnocchi
If you're feeling a bit extra today and cook something new, potato gnocchi is a great dish to try. This heartwarming recipe featuring the TikTok user's mom received more than 9.5M views.
1 kg boiled potatoes
Salt
300g flour
Cheese
#8 Homemade Reese's Cup
Last but not least, on our TikTok recipes lists, create your version of Reese's cup at home from Italian Foodaholics. This recipe by the TikTok user received more than 6.3M views on TikTok. With only three recipes, you can make your chocolatey dessert.
150g chocolate
2tbsp Icing sugar
Peanut butter
For other lifestyle-related articles, read more here at Owner's Mag!