How To Get Employees To Tell You Their Best Ideas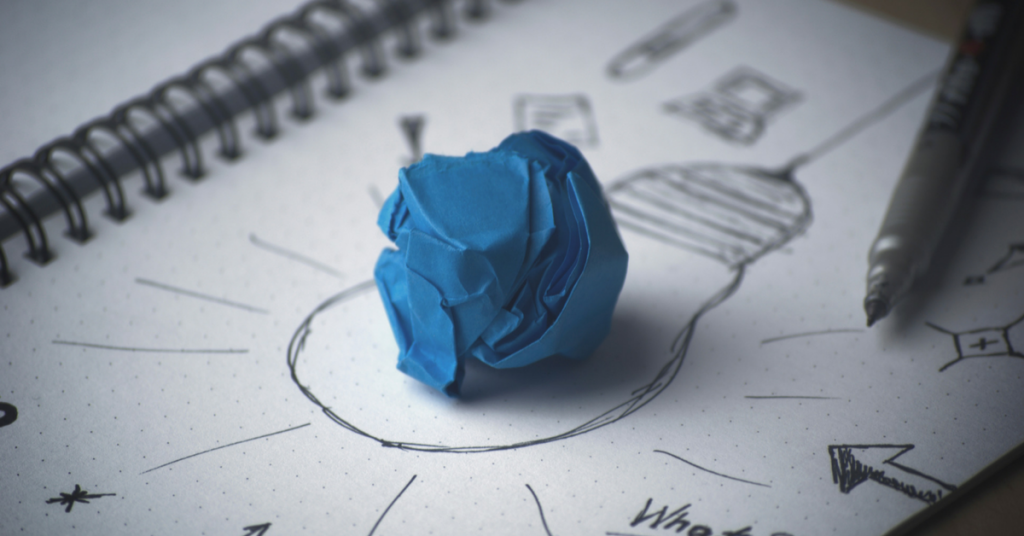 Your company has many employees which mean you have access to an unlimited number of the best ideas. But do you ever wonder why they don't approach you? Despite their numbers, are most of them uninspired? Or is everything just about the status quo and only a few ideas are acknowledged? If you answered yes to any of these questions, it means that your company is just like any other company out there. Luckily, you can change this so that your employees contribute ideas regularly. An atmosphere where ideas can flourish and expressed can help give our company a competitive edge. Here are some tips to follow to get employees to tell their ideas.
Change "Yes but" to "Yes and"
Responding "yes but" to ideas give off a negative vibe. According to Ed Harrington, CEO of Ideas to Go; the "but" kills the best ideas and is akin to closing the door on their face. However, switching to a "yes and" invites further participation. You are essentially telling them to go on and to explore their ideas. It invites more discussion which can help broaden the idea and maybe give it enough lift to let it fly.
Make A List of Good Ideas And How To Make It Better
Encourage employees to make a list and then invite other people to help make it better. Sometimes, employees feel intimidated when talking to their supervisor. Making a list and then inviting other co-workers to help make the idea better is a good way not only to involve the whole team but it can help refine the idea and help it reach the next level. Don't worry about possible problems that might crop up. Remember that it's not a list of potential drawbacks or obstacles.
For example, you have an idea on how to lower cost and you post it in a bulletin board. Your coworkers can come up with solutions on how to make this come true. With participation from the whole team, possible drawbacks can be identified and solutions optimized.
Don't Make Idea Killing Pronouncements
Making pronouncements is not only counterproductive, it is also very arrogant. Leaders and top management who want to take advantage of the creative juice should refrain from making idea killing pronouncement. Instead of making these types of statements, encourage employees to think critically, give them room to explore their ideas, let them think outside the box and always encourage discussions that lead to advancement of ideas. In other words, don't tell them right away that the idea won't work. Give ideas proper consideration and room to play out.
Trust Them
One of the reasons why employees don't have interesting ideas is because they know you don't trust them enough. This does not only cover creativity but authority too. Managers that trust their employees create an environment where employees know that they are valued. This makes them feel inspired which can lead to creativity and result in the best ideas.
Provide Constructive Feedback
Not all ideas pan out but not acknowledging them can have devastating effects on employees. Employees need encouragement and feedback especially constructive ones. As leaders, you have the responsibility of nurturing employees and not giving them useful feedback can hinder their growth as working individuals. Constructive feedback gives employees new insight, perspective, promotes trust and prevents hurt feelings.
Share Vision
Share your visions and ideas with your employees on a regular basis. This works just like letting employees make a list and inviting people to improve it. When you share your best ideas and visions to your team they get a picture of the direction you want the company to go. Your employees can have ideas that can make your idea better. They can help improve upon your original idea to make it better. When employees have no idea where the ship is going, their thought are unfocused because they are navigating blindly. Sharing your ideas on the other hand could lead to a win-win situation.
Every employee could have something up their sleeve to help make your product or service better. Leadership is not only about steering your ship in the right direction. It is also about acknowledging that they have ideas that you can use to beat the competition.
5 Facial Recognition Apps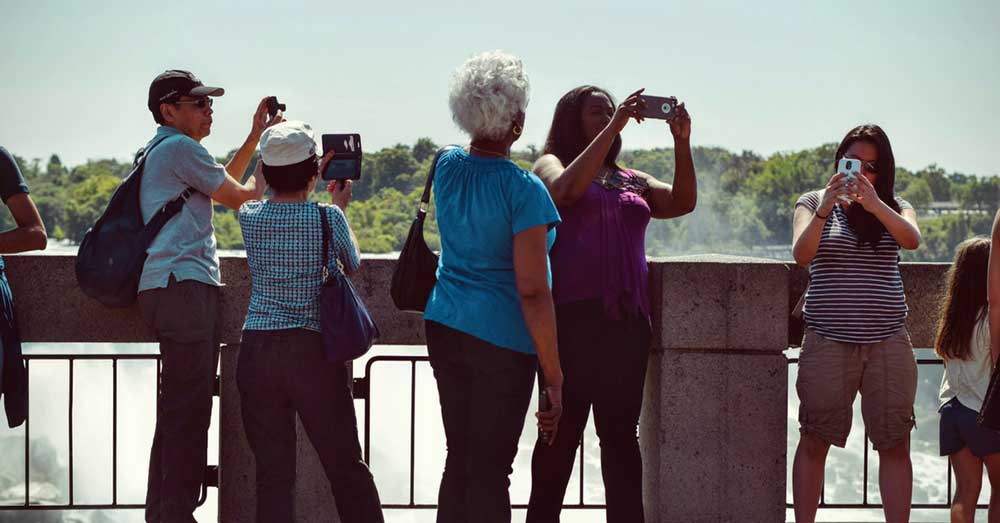 Facial recognition is a computer application that is capable of identifying a person's face from a digital image, video frame or video source. It compares the person's features in the image to the database. Facial recognition is usually found in security systems and compared to biometrics such as fingerprints or iris recognition systems. It is becoming popular as a marketing and commercial identification tool.
Google Photos
Google photos is a great facial recognition app because it can easily detect faces of people in your photo album. This can help you search and share photos easily or organize photos in groups. You can use this app to backup photos from your Android or iOS app device, so you can view your gallery on the internet. This app has free unlimited storage if you use the "high quality setting enabling you to store photos up to 16 mega pixel and videos up to 1080p. However, if you want to store larger photos and videos Google Photos will automatically use your Google Drive storage space.
ThisLife
ThisLife is a great app to store photos and videos. You can also use the internet to access them across different platforms including Facebook and Instagram. Say goodbye to galleries. Simply tag by person, group, Instagram, Facebook, place, or custom. Once you've tagged a person, ThisLife will automatically detect facial features in past and future images so that you can store and sort your photos and videos easily. All videos and pictures are private by default and stored in full resolution. You can create an album of an event and the app will arrange the photos to make a story.
PhotoTime
PhotoTime uses facial recognition to organize your photos. It uses facial recognition to search for photos by name, place, or event. If you don't like using Apple's photo app, this is a good replacement, because it can search for photos based on who is in them, what is in the photo, and where it was taken. Many other companies use facial recognition as a way to organize photographs but very few can use it to search for what is in the photo. Search for sunset, birthday or your pet for example and PhotoTime can do this for you.
PhotoFunia
Get a free photo editor and library with PhotoFunia. This app can provide hours for fun for photo editing lovers. Using facial recognition, you can swap faces with other people in the photo, add visual effects, filters, and graphics to your photographs. Simply upload the photo and wait for it to show up. The company's facial recognition software will automatically identify faces in the photo so you can add effects, funny faces, and photo montages for hours of fun with over 100 different effects.
Beauty Selfie Facing Camera
Say goodbye to grainy selfies with Beauty Selfie Facing Camera. Edit and correct imperfections and retouch easily before sharing to family and friends. This app is available for iPhone.
Using Live Video To Double Your Business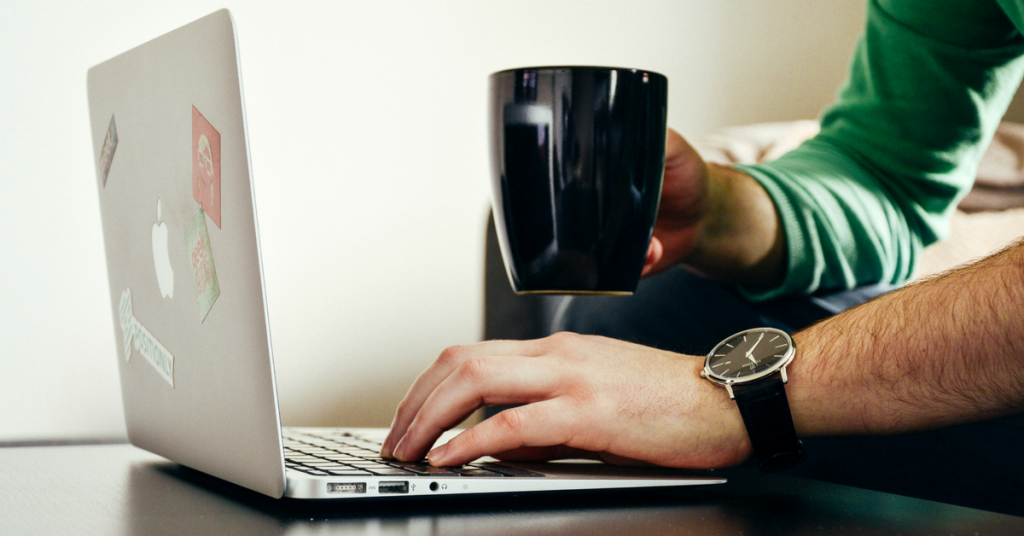 Instagram Live Video, Facebook Live Video, and Periscope – more than likely you would have heard of these social media platforms, but did you know they are the latest technological breakthroughs for users to incorporate into their business? These platforms allow you to connect powerfully and easily with your audience, which means as an entrepreneur, you are able to personalize your brand and business amongst targeted viewers.
Engaging with your audience is key to running a successful company. Gone are the days where you can just create a website, cross your fingers, and hope that people will find it and contact you for your products or services. We live in a new era, where billions of people are constantly connected to their smart phone. According to Facebook, there are 1.18 billion active users that visit their social network on a daily basis! So with the Live Video option, you are now able to literally interact in real time with your audience. Think what that can do for your business.
The first thing you may be asking yourself right now is, how can I reach more people without a large following? Well, the easiest and quickest way to build a responsive following is to become Keyword specific. This means that you are targeting people specifically interested in your niche and what you have to offer. It is better to have 100 followers that are engaged and interested in buying your product or service than 1,000 followers that take little to no action on your offers. One of the fundamental keys to your business growth is to create an organic following.
How to build a following organically
Content is king
The more value and content you post regularly on social media — the more followers you are going to gain. People want to learn, be entertained, and see valuable posts from you.
Assuming you're doing this and you have a responsive following, now you are able to incorporate Live Video! Before you "go live" you must have a game plan on exactly what you will be talking about. Go in prepared or you'll lose interest and engagement.
Keep in mind the attention span of the average person is extremely short, so you have one chance and one chance only.  Make it count! Lucky for you, you don't have to be on Live Video for too long to get your message across. A handy acronym to use is: K.I.S.S: Keep it short and simple! Your audience will love you for that, trust me!
Build a bond
Like anything worthwhile in life, the power of our bonds with others is what binds us together.  Strip all the technology away and we are simply human beings creating connection and bonds, which create trust and trust creates fans and buyers. With your current audience, you must build a bond, in other words, a relationship with them. You can do this with live video. Have a conversation with your audience, while keeping them entertained. Ask questions, acknowledge your viewers, and deliver value that they can take away once you're done.
Now that you've created a relationship with your audience ask them to spread the word by liking to share and comment. The more likes and shares you get, the further your reach gets. Now the way Facebook's algorithm works is, with the more activity that is happening on your post or feed, they will make sure everyone can watch it and have the opportunity to engage. Whenever a user logs onto Facebook, they will see you first on their feed!
Create a contest
People love winning. Creating a giveaway or a contest that gives your users the chance to gain something by participating will spread your name and page around Facebook like wildfire. It's scary how fast news will spread when done correctly. A word of caution: Make sure you set clear and concise rules to your contest to avoid unnecessary drama or miscommunication.
On your post, make sure to include a form. Here, you will gather the user's information: name and email address. These two requirements are essential for you. You have not only gained new leads for your business, but your new leads have also done free advertising work for you and your business. By liking, sharing, and commenting on your post, they have now expanded your message to their following, giving them the opportunity to participate in the contest and spread the word even farther. There are a ton of ways you can grow your audience exponentially with a few cleverly executed strategies.
Live Video Doubling Your Business
Providing value and entertaining info on your product or service without sounding like a door salesman will take you a long way. At the end of each video, provide a call to action for your audience to participate in. An example of this could be, "Click the link in my bio to learn more." Keep in mind that you do not have to provide a call to action in every video. Spamming your viewers will only backfire.
Another approach you can have is leaving a cliffhanger at the end of each video where your viewers will want to see your next Live Event. It leaves you with suspense, which ultimately makes you come back for more. That's the effect you need to have on your audience.
Your call to action could be clicking a link that you've posted on your page, tagging a friend on your most recent post, and/or leaving a comment with their email on your post. The link that the user will be clicking should direct them to a landing page where you will be able to provide the user with value and an offer. That ties back into a sales funnel, where you can convert leads into buyers.
At the end of the day, Live Video allows you to connect with your audience on a personal level. This form of communication will be help you convey your message more clearly as they watch you live. You will have a better connection with your viewers as you build a connection through emotions. Live video allows your audience to learn more about you, your business and what you're selling. Make it exciting, provide value,  develop creative call to actions for your audience and watch your business grow.
8 Benefits To Owning A Drone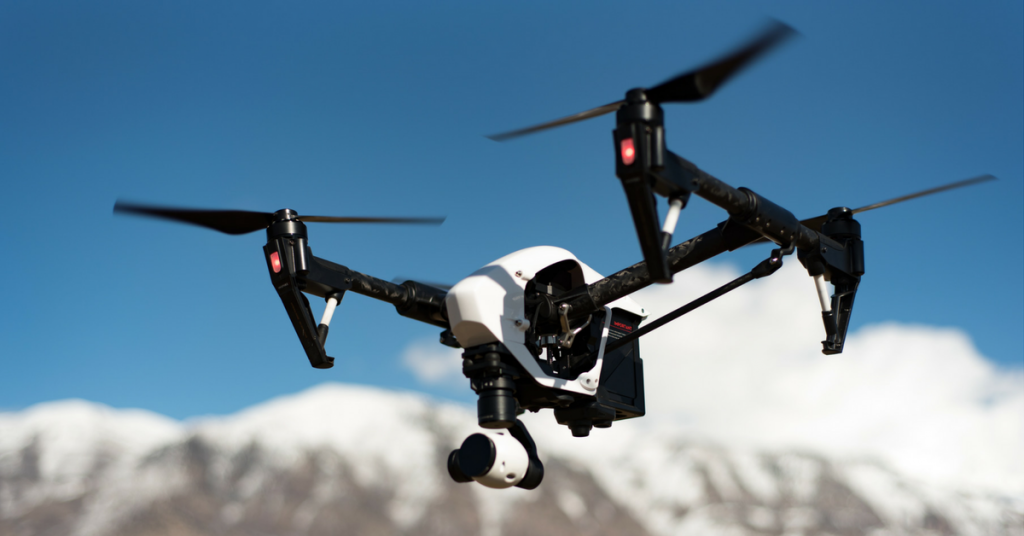 Drones have become one of the most popular gadgets of 2016. It is used in different ways ranging from disaster relief to pizza delivery. Thanks to technology becoming more affordable, people are buying drones for different purposes. If you are thinking about buying a drone, here are some interesting ways it could benefit you.
Enhance Real Estate Photos & Videos
For realtors, the drone can be a godsend. It can help you enhance aerial photographs of a property and even do over head videos. In fact, using drones for real estate is one of the hottest ways to benefit from owning a drone. Using drones in real estate is one of the best ways to showcase a property. Plus, if other real estate agents don't have drones yet, you have a distinct advantage of showing potential buyers unique views of a property. Aerial shots will give potential buyers spatial information and give you an edge among potential clients.
Monitor Farms
If you're a farmer that loves technology, you can use drones to monitor your whole farm. Drones can bring information about your crops or herd. Use this technology to determine the health of crops and animals, how much pesticide or feed you need or where to apply it, or determine the best time for harvest. Drones can also be used to determine crop rotation to help maximize yield.
Better Photography Business
It seems that everybody with a camera these days instantly becomes a photographer. But if you want beautiful and unique shots, a drone can up your edge among the competition. Adding a drone to your arsenal can give you shots and videos that no other photographer has taken before. Not only are drones great for aerial photography, they are also used for weddings, parties, and other events to help photographers capture a bird's eye view of the occasion. Offering aerial shots of an event will ultimately become part of the package for many photographers in the future.
Map Your Property
Want to see what your house looks like from the air? Get a drone and find out. Many people love their home so taking pictures of it is perfectly natural. Drones can take high resolution photos, so you can frame aerial photos of your house to show guests.
Catch Corrupt Companies Red Handed
In Oak Cliff Texas, a drone captured a river of red. It turns out that a meat packing company was dumping blood in the Trinity River which led to multiple investigations. It helped stop the pollution of a body of water.
Up The Social Media Ante
If you're a social media addict, a drone can greatly improve your visibility and lead to more likes and follows. Many people do selfies with their cameras so why not add a twist to your usual selfie by taking it from a drone and uploading it to Twitter, Facebook or Instagram. This is a good way to become social media royalty and lead to money making ventures in the future.
Stunning Footage
You don't have to be a professional photographer to take stunning photographs. In some cases, all you need is a drone. This is because an aerial shot is very unique and almost always awe-inspiring, no matter who takes it. If you want a unique photo or video of ordinary like fishing on a lake, make it into stunning footage by shooting it on a drone.
It's Fun
Drones are fun. The FAA keeps on rolling out rules to limit what you can do with drones but it does not diminish the fun you have with it. Drones are fun not because of the FAA's limitations, but because man has always wanted to find out what it feels to fly. With drones, we can do this and see the world from a bird's perspective.