Why Amazon HQ2 Should Choose Miami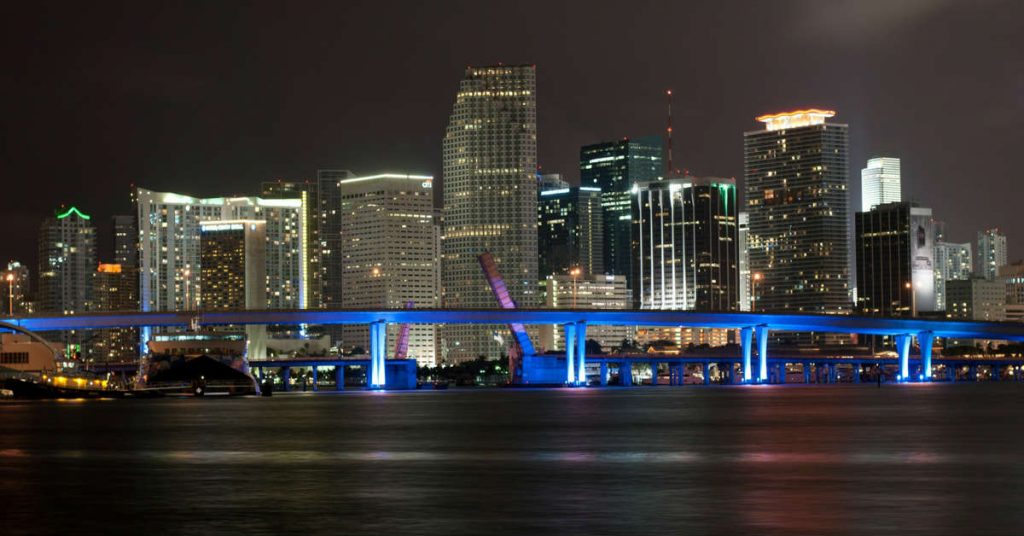 The unexpected city to be on Amazon's top 20 short-list is Miami,Florida. Information about the proposal for Amazon has yet to be released. South Florida is currently keeping it a secret, but from the looks of the region, Florida holds the best benefits. Florida has no state income tax, which can save Amazon a lot of money. The founder of Amazon holds personal ties with the city as well. CEO of Amazon Jeff Bezos spent some time in the Miami area. He spent his childhood there and was valedictorian of his class at Palmetto High in 1982. Bezos now has the opportunity to return to dominate the corporate scene of the region. Florida may be the perfect choice for Amazon HQ2.

The massive tech company seeks a city with a high population in order to attract employees. Miami holds a population of 453,579 people and is growing. The location is perfect in size and the site holds special features. The area will cover the southern-region for Amazon, but is still remotely close to the East Coast. South Florida is also a pipeline for Amazon to connect with Latin America. This represents a positive, diverse company. The southern location also emphasizes the importance of weather forecast. South Florida embodies the perfect temperature for businesses. There won't be any delay due to snow or low temperature, so traveling and delivery will hardly get affected.Amazon is currently looking to adopt 500,000 square feet of space but will then move on to consume a total of 8 million square feet after 2027. South Florida had offered at least eight sites that is located in downtown Miami. Other locations include government buildings, so in total there are five in Miami-Dad, two in Broward, and another in Palm Beach. Florida had planned out this move drastically and is offering various options to fit the taste of Amazon.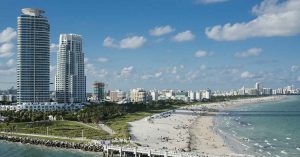 The University of Miami and Florida International University are within the region, along with other colleges. The region attracts a younger scene, which is beneficial to companies seeking employment. Miami also provides the Miami International Airport and Fort Lauderdale Hollywood International Airport to Amazon for transportation."There are a lot of cities that are showing off for Amazon ... We took a different approach. We put out a challenge," Commissioner Russell said. The message of the video, he said: Miami isn't for everybody and if you are not welcoming of diversity, don't come. "We believe that will resonate with Amazon because they do embrace a lot of the values that we have in Miami and they will recognize how this is really a jumping off point not only for South America but for Europe and the world."Small businesses and agencies within Columbus are able share their professional insight to Amazon now. This is why Amazon HQ2 Should Choose Miami:
How will Amazon HQ2 affect the economy of the city?
"Beyond the short-term construction and long-term full-time job direct economic benefits, delivering such a high-visibility endorsement of South Florida as the diverse, international and "enterprise-ready" region that is has become, would create the momentum needed for long-term prosperity. South Florida is about so much more than beaches and cruises and bringing HQ2 would reinforce that message for decades". -Aaron Lee of The iluma Agency.
Amazon is searching for talent in software development and related fields. What is your city's tech scene like?
"South Florida has seen a vast expansion of tech startups, incubator programs and higher education development. In fact, the 2017 Kauffman Index of Startup Activity recognized South Florida as the leading region for startup activity, ahead of Austin. As the President of the South Florida Chapter of the Entrepreneur's Organization, I can also attest to our region's thriving tech and entrepreneurship scene first hand. Our chapter is among the top 10 largest worldwide and continues to grow with mature, scaling businesses as well. Considering that Amazon is much more than just an online store, we also offer one of the few direct backbones to the global internet, right here in Miami. Finally, it's no accident that several "unicorn" tech startups are based here already, including MagicLeap". -Aaron Lee of The iluma Agency.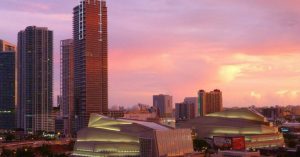 How will the community welcome Amazon HQ2?
"Not with a parade, but with an unforgettable beach party. Seriously though, there is a unified and aligned vision across three counties and more than 9 million residents who are ready to embrace and support Amazon. We are also a perfect region for Amazon to test new innovations and reach a global audience, not just a domestic one. Our businesses, residents, organizations and local governments have spent years investing in ourselves to prepare for such an opportunity". -Aaron Lee of The iluma Agency.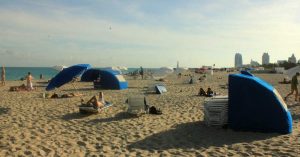 Do you support the major's proposal? Why, or why not?
"Absolutely. As a business owner and South Florida resident for nearly 4 decades, I have the shared opinion that our area has more of a branding problem for enterprise business, versus a lack of opportunity and infrastructure. We have been ready for Amazon HQ2 since before it was an idea". -Aaron Lee of The iluma Agency.
Besides financial incentives, what does your city offer?
"South Florida offers a diverse metropolitan culture that combines international influences with a rich history of hard working, but equally fun loving people. We thrive on our diversity and it's a community that celebrates living. From the arts, sports, entertainment and of course the fabulous weather and beaches, there's no other part of America like it". -Aaron Lee of The iluma Agency.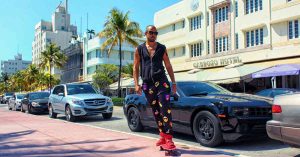 What is in your city that isn't found anywhere else?
"I'd have to say that the rich diversity of our people has helped build a community that reflects the global world we live in today. It's a region that also reflects the nature of Amazon's vision and scale as well. We are a city of the world, built by people who have come together from all around it, sharing their culture and experiences to create something truly unique". -Aaron Lee of The iluma Agency.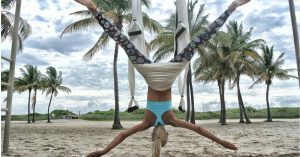 If you are an agency from South Florida, and wish to contribute, please fill out this form here: https://ownersmag.com/need-talk-marketing-pr-agencies-amazon/*Sponsored by Penji* 
How to Determine Which Social Network Is Right For Your Business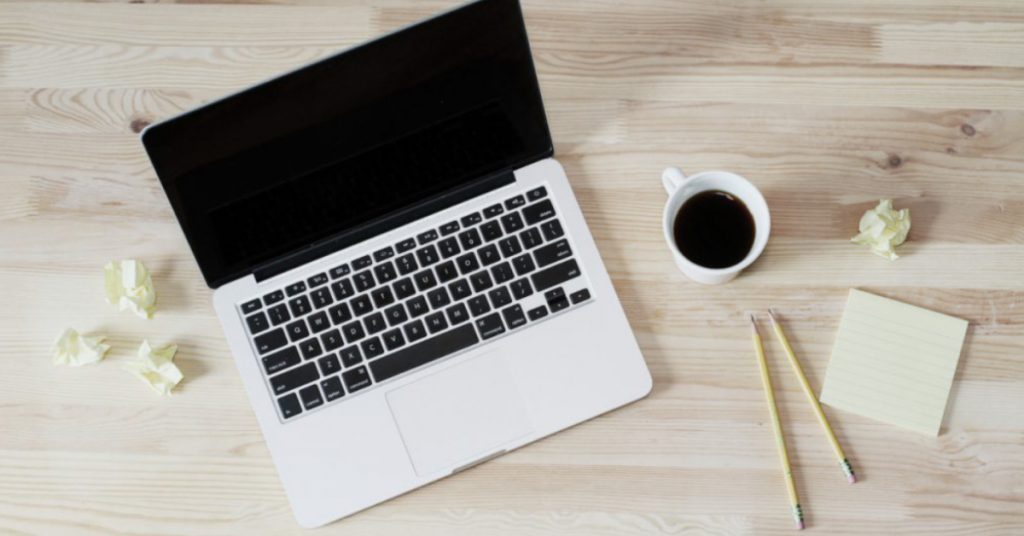 Often times startups hop on every major social network to look "present," but fail to keep up with all of their accounts. Sometimes being present online, but failing to be consistent on your profiles is worse than not having a social account at all. Imagine a customer browsing your website, and they decide to hit the "Facebook" icon to like your page so that they can stay updated on your sales. As they are linked to your company's page- they see posts from 2014. They will start questioning how legit your business is or if your business is still active. You could seriously lose a potential customer! Keeping up to date with a company page is a lot of work, and you can't afford to be on every single social media platform. You need to understand which network (or networks) fits the best for your business, and focus on that.

Let's start with Facebook. Facebook has over 1 billion monthly users worldwide- and 73% of the US adult population, which means that you can basically reach consumers in every industry. It is a great place to start to test your social media campaigns. Facebook is best for building brand awareness, staying familiar with your current customers, and grabbing the attention of potential customers. To have a Facebook profile, you need to stay committed to posting at least once a day, with high quality content (pictures and videos do a lot better than plain text). Although Facebook does work for B2B businesses, it is where the B2C business truly shines. But, regardless of the industry or the size of your demographics, you will most likely be able to bring exposure to your company and establish a true community around your brand. Facebook is the only social media platform you should be on no matter what field you are in.The second most talked about social media network is Twitter. Twitter has 230 million monthly users- and on this platform the users have a higher tendency to follow brands than any other network. Twitter is most popular with young adults ages 18 -29, living in very popular urban areas. Twitter is best for building brand awareness, release breaking news, building relationships with customers and influencers and for handling public complaints (users tend to vent on Twitter). The types of businesses that do best on Twitter are: musicians/influencers, publications, news organizations, marketing companies, and sports related businesses. To have a Twitter profile, you must post a few times a day, and you should be interacting with your industry's community.Instagram is becoming one of the fastest growing networks, and brands are getting so creative with their marketing strategies! Instagram has over 500 million monthly users- most are female, younger than 35, living in urban areas. According to

Forrester Research- Instagram users were 58 times more likely

to engage with brands compared to Facebook and Twitter. Instagram is best building brand awareness, interacting with customers and influencers, staying familiar with existing customers, and grabbing the attention of potential customers. Instagram is usually best for B2C companies, but users are slowly moving from Facebook and Twitter into Instagram so that may change soon for the B2B world. The types of businesses that do best on Instagram are: fashion brands, retailers, Etsy shops, bloggers, home décor brands, active/sports/fitness related. On Instagram, visual storytelling is an art form, so brands need to be willing to post consistent high quality content and able to engage with followers regularly. Another fast growing network is Pinterest. It use to be just for moms looking for recipes, brides looking for wedding décor, and new parents looking for baby advice, but it has evolved into much more. Pinterest has over 110 million monthly users. 73% of users are females between the ages of 18-50. Pinterest is best for driving referral traffic back to your blog, video, or store. Pinterest is best for B2C businesses whose niche is: cooking, arts and crafts, clothing/fashion, baby items, home décor/design, event décor, or gift items. This is a goldmine for creative industries as you can communicate directly to the customer. Since users are constantly "repining," you may receive free marketing from fans that repin your image to their followers. To have a business Pinterest profile, you must be ready to update it every time you post a blog, throw an event, or have a new item in stock. People want easy, digestible content like infographics, quotes, blog title graphics, close ups of décor, outfit ideas, etc. Make sure to title your picture appropriately, write a relevant description that has relevant keywords, and link it back to your website.LinkedIn is the only social network that is specifically for B2B companies. It was designed for educated professionals looking to advance their careers and stay well connected within their industries. LinkedIn has over 106 million monthly users, both male and female ranging in ages 25-64. Most users have a bachelor's degree or higher. LinkedIn is best if business development is a core focus. It is a great tool to build brand awareness, promote career opportunities, and educate potential customers on your products and services. To have a LinkedIn company page, you must be ready to update it a few times a week sharing company updates, content that relates to your industry, and interact with industry related groups. Unlike most social media networks, LinkedIn is the place where everything you communicate should be professional.To determine which social network(s) is right for your business, finish this sentence: "My target audience is on _________." The next step is getting started on the one or two best options. Once you get the hang of it and create a community of followers, you can move on to adding another social media platform to your list. Whatever you choose, just be sure to be consistent in posting high quality content. You NEED to be active on social media if you want to have a successful business.  

The beauty of social media is that it is FREE marketing. It may take a few months of dedication of working on your profile, gaining followers and building your engagement. But if you apply the right tactics, overtime you will see an increase in awareness of your brand and interest in your product or services.
5 Strategies To Massively Save On Your Holiday Spending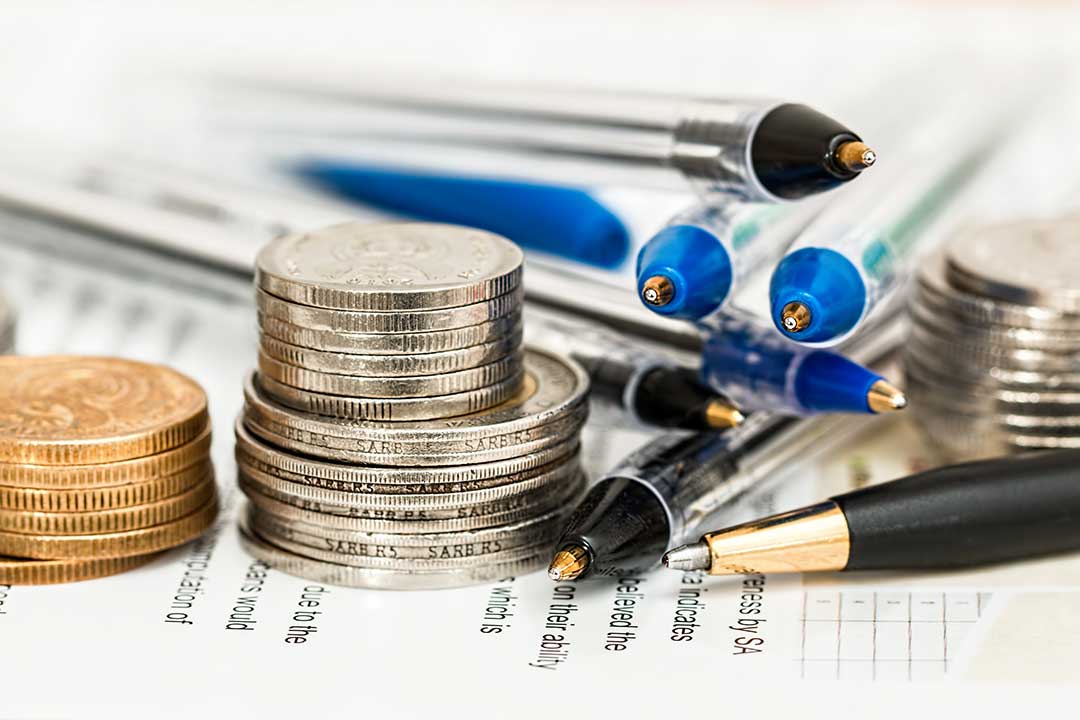 Regardless for those who are buying presents on-line or in-person, you continue to need to lower your expenses. Whereas many individuals neatly use rewards playing cards and coupons, they're nonetheless lacking out on beneficial financial savings, which can price you serious money. These firms might help.
Get smarter about rewards
Curious which reward program suits you greatest? Birch helps you discover new bank cards based mostly in your spending habits. Have already got playing cards with cash-back bonuses? You need to nonetheless try the finance app because it additionally helps you optimize what's already in your pockets.By grouping your transactions into classes, Birch exhibits you which of them card provides you essentially the most bang to your buck. You'll never miss a another reward.
Money made simple
Utilizing Ebates is as simple as one, two, three: Join, Earn Cash, Earn Cash again. I'm not kidding. Free Ebates memberships let savvy buyers seek for combining shops, and with one click on – and a coordinating purchase – you're creating wealth. I've been a member for years.The web site is straightforward to navigate, together with helpful day by day offers. There's even a Chrome extension that permits you to simply store with out ever skipping out on reward money again. So even for those who ever neglect to undergo Ebates first, the Money Again Button will notify you.
Easy financial savings
With greater than 600,000 coupons at over 70,000 retailers, Retailmenot has every thing you have to save over the vacations – from coupon codes and cashback provides to meals offers and in-store gross sales. The web site exhibits customers the highest trending reductions, whereas the app makes it simple to save lots of at your favourite shops and eating places proper out of your cellphone.For these optimistically venturing out to brick-and-mortar shops, the the digital provides market makes use of push notifications and message-prompts to assist buyers and companies alike.
Flip reward playing cards into gold
Present playing cards amassing mud? Flip them into playing cards you really need or cold-hard money with the most important reward card change on the earth. CardCash desires your undesirable reward playing cards and truly pays you as much as 92 % of the cardboard worth.Have somebody in your elevate that's arduous to buy? I believe you'll in all probability seize them a present card. Why not do it at a reduction and select from the king-of-card's big stock?
Giveback whereas gifting
It's the season of giving – we wouldn't be speaking about presents if it weren't – so why not give again whereas procuring? The world's first-ever shopfunding web site, GoodShop donates a portion of what you spend once you store at 1000's of shops on their web site.From nationwide charities to native colleges and group teams, once you store with Goodshop you not solely save, however you give again.
The Best Unlimited Graphic Design Services of 2019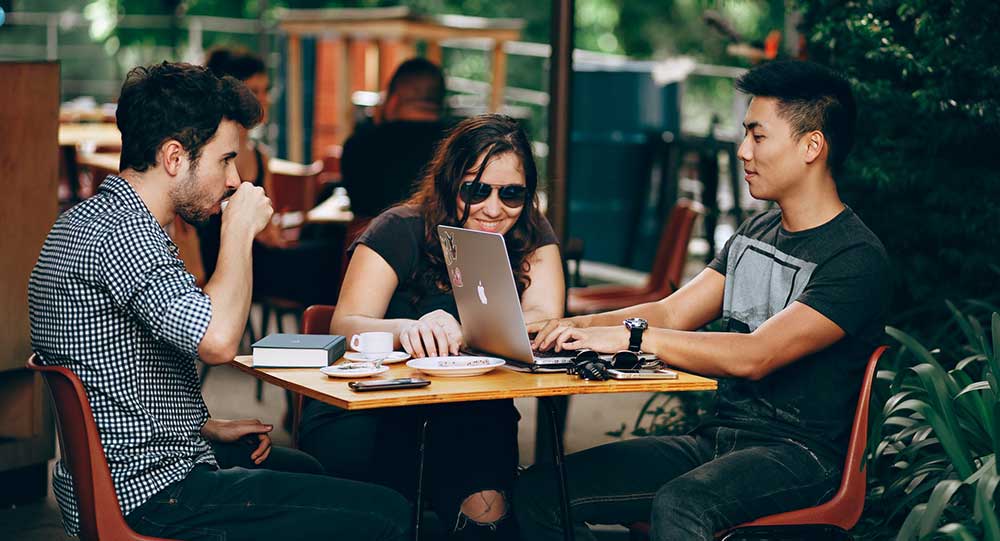 Looking to hire an in-house graphic designer or trying to scale graphic design offering to
grow your business
? What used to be an expensive and unpredictable endeavor has been disrupted by a new wave of companies who call themselves "Unlimited graphic design services". These startups are able to offer you the same benefit of a full-time graphic designer but at a fraction of the price.
What Does Unlimited Graphic Design Mean?
Just about every Unlimited Graphic Design provider offers the design service via a monthly subscription. After checkout, you gain access to their workflow. Some connect you to their Trello board, others resort to giving you a special email to send your design requests to, and a few more sophisticated providers have their own online platform/portal.Once you're connected to their workflow, you can begin submitting as many design requests as you want. Although they all claim "Unlimited", it generally means you can "create" unlimited design requests. It doesn't necessarily mean they'll work on them all at once. Usually, they just work on one design at a time. When one completes, they start the next design. The usual turnaround time is between 1 - 2 days, and that's just for the first draft. It doesn't mean your whole entire request is done. If you don't like it, you can request as many revisions as you want, and that will take more time. So it can take up to a week to actually get design complete if you have a lot of revisions.Another thing to keep in mind is content. You need to be able to have everything ready and
provide all the content
needed in order for their designers to get started.
Are they worth it?
If you have a lot of design needs, they're definitely worth it. Being it's a monthly recurring investment, you'll need to make sure that you have the need for ongoing graphic design service. This graphic design service model is comparable to outsourcing a designer yourself, except much of all the management work is done by the company. The quality of designs and turnaround time also tends to be significantly better when outsourcing a designer yourself.
Which Provider Should You Choose?
We've done the homework and curated a list of Unlimited Graphic Design providers for you and also negotiated special deals on your behalf. You can see them all below and decide which one fits your needs.
---
Unlimited Graphic Design Providers