Why Amazon HQ2 Should Choose Miami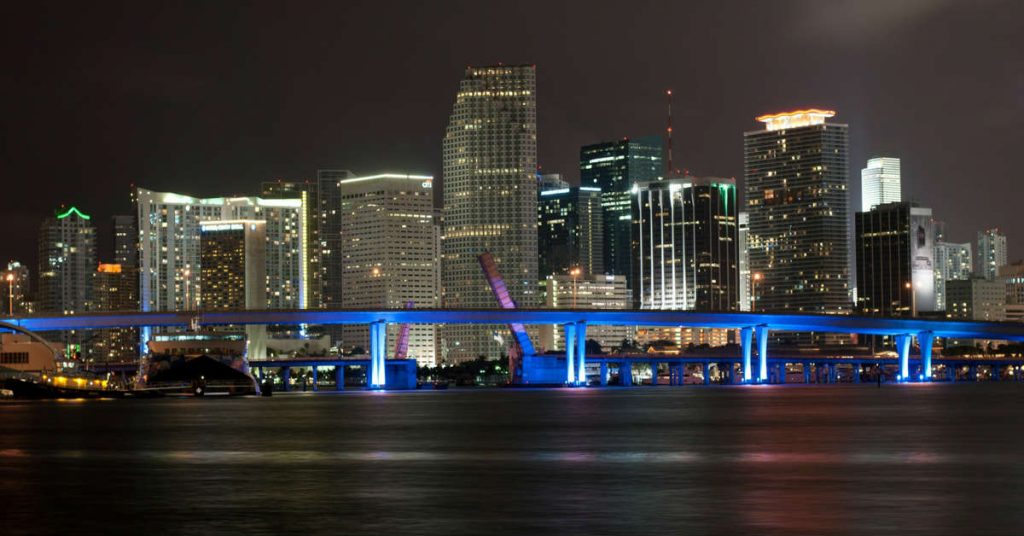 The unexpected city to be on Amazon's top 20 short-list is Miami,Florida. Information about the proposal for Amazon has yet to be released. South Florida is currently keeping it a secret, but from the looks of the region, Florida holds the best benefits. Florida has no state income tax, which can save Amazon a lot of money. The founder of Amazon holds personal ties with the city as well. CEO of Amazon Jeff Bezos spent some time in the Miami area. He spent his childhood there and was valedictorian of his class at Palmetto High in 1982. Bezos now has the opportunity to return to dominate the corporate scene of the region. Florida may be the perfect choice for Amazon HQ2.
The massive tech company seeks a city with a high population in order to attract employees. Miami holds a population of 453,579 people and is growing. The location is perfect in size and the site holds special features. The area will cover the southern-region for Amazon, but is still remotely close to the East Coast. South Florida is also a pipeline for Amazon to connect with Latin America. This represents a positive, diverse company. The southern location also emphasizes the importance of weather forecast. South Florida embodies the perfect temperature for businesses. There won't be any delay due to snow or low temperature, so traveling and delivery will hardly get affected.
Amazon is currently looking to adopt 500,000 square feet of space but will then move on to consume a total of 8 million square feet after 2027. South Florida had offered at least eight sites that is located in downtown Miami. Other locations include government buildings, so in total there are five in Miami-Dad, two in Broward, and another in Palm Beach. Florida had planned out this move drastically and is offering various options to fit the taste of Amazon.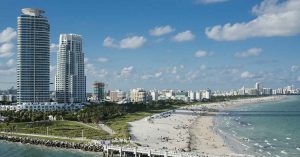 The University of Miami and Florida International University are within the region, along with other colleges. The region attracts a younger scene, which is beneficial to companies seeking employment. Miami also provides the Miami International Airport and Fort Lauderdale Hollywood International Airport to Amazon for transportation.
"There are a lot of cities that are showing off for Amazon … We took a different approach. We put out a challenge," Commissioner Russell said. The message of the video, he said: Miami isn't for everybody and if you are not welcoming of diversity, don't come. "We believe that will resonate with Amazon because they do embrace a lot of the values that we have in Miami and they will recognize how this is really a jumping off point not only for South America but for Europe and the world."
Small businesses and agencies within Columbus are able share their professional insight to Amazon now. This is why Amazon HQ2 Should Choose Miami:
How will Amazon HQ2 affect the economy of the city?
"Beyond the short-term construction and long-term full-time job direct economic benefits, delivering such a high-visibility endorsement of South Florida as the diverse, international and "enterprise-ready" region that is has become, would create the momentum needed for long-term prosperity. South Florida is about so much more than beaches and cruises and bringing HQ2 would reinforce that message for decades". -Aaron Lee of The iluma Agency.
Amazon is searching for talent in software development and related fields. What is your city's tech scene like?
"South Florida has seen a vast expansion of tech startups, incubator programs and higher education development. In fact, the 2017 Kauffman Index of Startup Activity recognized South Florida as the leading region for startup activity, ahead of Austin. As the President of the South Florida Chapter of the Entrepreneur's Organization, I can also attest to our region's thriving tech and entrepreneurship scene first hand. Our chapter is among the top 10 largest worldwide and continues to grow with mature, scaling businesses as well. Considering that Amazon is much more than just an online store, we also offer one of the few direct backbones to the global internet, right here in Miami. Finally, it's no accident that several "unicorn" tech startups are based here already, including MagicLeap". -Aaron Lee of The iluma Agency.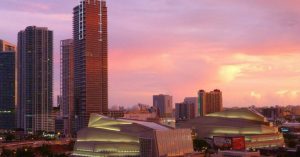 How will the community welcome Amazon HQ2?
"Not with a parade, but with an unforgettable beach party. Seriously though, there is a unified and aligned vision across three counties and more than 9 million residents who are ready to embrace and support Amazon. We are also a perfect region for Amazon to test new innovations and reach a global audience, not just a domestic one. Our businesses, residents, organizations and local governments have spent years investing in ourselves to prepare for such an opportunity". -Aaron Lee of The iluma Agency.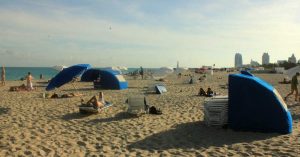 Do you support the major's proposal? Why, or why not?
"Absolutely. As a business owner and South Florida resident for nearly 4 decades, I have the shared opinion that our area has more of a branding problem for enterprise business, versus a lack of opportunity and infrastructure. We have been ready for Amazon HQ2 since before it was an idea". -Aaron Lee of The iluma Agency.
Besides financial incentives, what does your city offer?
"South Florida offers a diverse metropolitan culture that combines international influences with a rich history of hard working, but equally fun loving people. We thrive on our diversity and it's a community that celebrates living. From the arts, sports, entertainment and of course the fabulous weather and beaches, there's no other part of America like it". -Aaron Lee of The iluma Agency.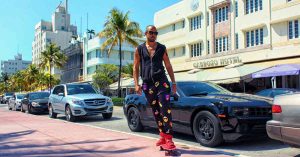 What is in your city that isn't found anywhere else?
"I'd have to say that the rich diversity of our people has helped build a community that reflects the global world we live in today. It's a region that also reflects the nature of Amazon's vision and scale as well. We are a city of the world, built by people who have come together from all around it, sharing their culture and experiences to create something truly unique". -Aaron Lee of The iluma Agency.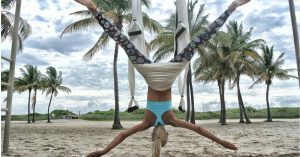 If you are an agency from South Florida, and wish to contribute, please fill out this form here: https://ownersmag.com/need-talk-marketing-pr-agencies-amazon/
*Sponsored by Penji* 
How To Journal As An Entrepreneur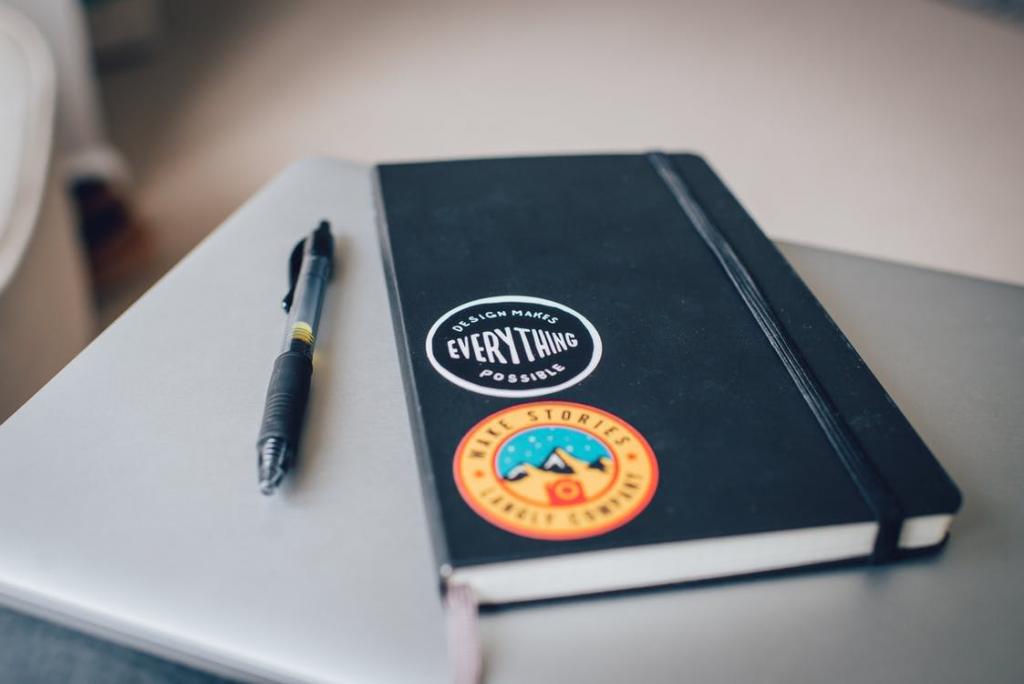 I've been journaling around 3-4x a week for the past year or so now. Basically, I focus on asking myself 3 questions every morning.
The first question I write down is: What good will I do for the world today? ( I learned that Ben Franklin used to write this question down every morning, so I took a page out of his book). The purpose of this question is to set the priority for the day. For me, it helps me understand that focusing on how you help others is what matters the most. Typically, my answers include:
–         Be kind
–         Make others smile around you
–         Be empathetic- look beyond people's actions
–         Help someone!
The second question I ask myself is- what three things am I grateful for today? Usually the answers include my health, care for the people around me, and of course, hearing the birds! (favorite part of my day!) Again, the theme here is perspective- focusing on the basic essentials puts you in the right state of mind to start your day. Being grateful is not innate in everyone, and it takes practice and focus to make this type of thinking instinctive.
The last section I title is called Reflections. This section is a little more open ended. Typically, the topics include:
1.      Lessons I've learned from the day before. Usually this involves feedback I got in a conversation, an area where I think I made a mistake, or just an interesting observation that sticks with me.
2.      Giving advice to myself- I try to take a step back, and imagine if I was an observer giving me advice, what I would I tell him? Key phrases usually include "Stay hungry, stay humble", "Act in a way that you'll be proud of in five years", and of course "Have fun!". I also remind myself to try to be as strategic as possible, and to make sure that each action I take is bringing about the greatest return. I've found this also helps because by giving yourself advice in the morning, you no longer have any desire to give other people advice, unless you are asked.  I've found that giving people unsolicited advice is something people do not appreciate or like.
3.      Write down any stresses, or worries- then write down motivational lines, or actionable steps to get through it.
That's it folks- takes about 10-15min, but I've noticed it builds my subconscious mind to instinctively be nicer, more positive, and more self-aware. For my company, it's led to dealing with conflict in a more constructive way, accepting and pivoting faster on things I cannot change, and being a more empathetic leader. I highly recommended business professionals add this to their daily habits!
How You Know A Co-Working Space Is For You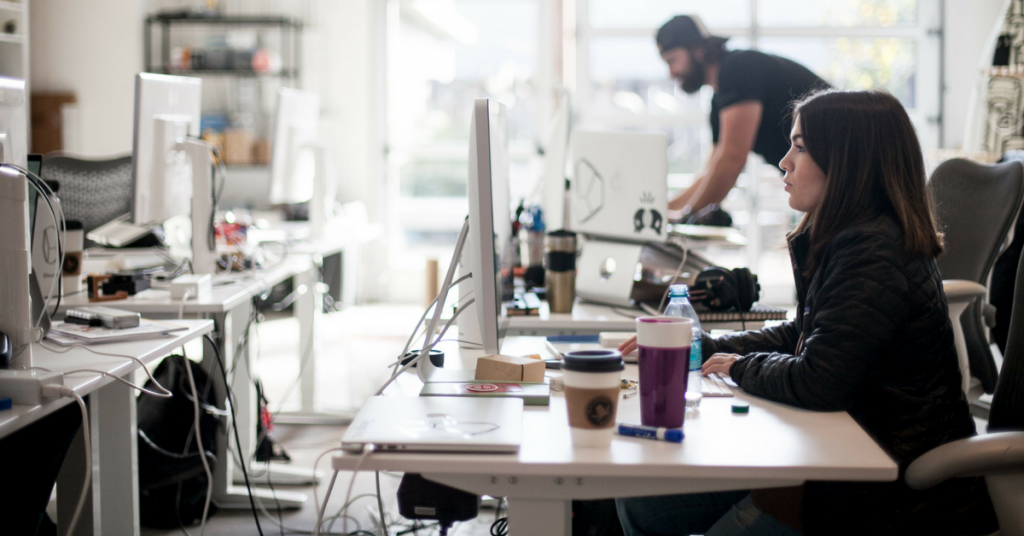 Working at home is one of the best reasons to become a freelancer. However, there are people who work better when they need to get up and get dressed or when they are surrounded by co-workers. A group of people doing different jobs but working together in the same space is called co-working. Here are some ways to determine whether it's time to look for a co-working space.  
You're Not Getting Work Done
Working from home is great but only if you get work done. This is perhaps the obvious sign that you need to find a co-working space. If you're snacking every 15 minutes or you spend lots of time on social media instead of getting work done, you seriously need to consider a co-working space.
You Want Human Interaction
Humans are naturally social beings. Even if you hate some of your old co-workers, there is something about being about other people that can help you work hard throughout the day. You might not like some of your co-workers but sometimes it's nice to have somebody to complain to or chat with every day. If you find that you're missing water cooler chats or if chat messaging is not enough, perhaps it's time to look for a co-working space.
Your House Is Distracting
Your house has a bed, a TV, a fridge full of food and maybe your kids. All of these can be distracting especially if your kids need attention or if there's noisy construction nearby or when a telemarketer calls. Distractions also keep you from focusing on work and getting it done in a timely manner.
You Need To Meet Clients
Yes you house is cozy and warm, but is it really an ideal place to meet clients? What if your home is a studio apartment? Is there enough space for all of them to discuss matters comfortably? Co-working spaces have common areas like conference room where meetings can take place in a more professional atmosphere.
You Need Space
There are just some types of work where you need a big space. You might need lots of light, big windows or a big table or space for bulky equipment. Not all co-working spaces are big, but there might be something that can accommodate your need for bigger space.
You Need To Get Out Of Your PJs
If you haven't changed out of your pajamas for a couple of days, perhaps you need to look for a co-working space. Changing into something more professional could help you focus and become more productive.
You Need A Central Location
Your house could be out in the suburbs or somewhere not accessible to public transportation which can create logistics problem not only if you're meeting clients in their offices but for supplies deliveries too. A central location – which some co-working places have – is not only convenient to clients but for other matters too.
You Need To Grow Your Business
A home business is fine if you only have 1 or 2 employees. But what happens when you need to scale up and need more space? A co-working space can give you the flexibility to scale up or down depending on your needs. Depending on the co-working space, it can be for a small 1-man team or a 10-person team with access to a conference room.
Networking
When you're in a co-working space, you are surrounded with other goal-oriented people. This is a good opportunity to network with them, learn their business or share thoughts. Having access to people in different industries can open new doors of opportunities.
You Need Work-Life Balance
Work-life balance is important but it can be hard to achieve for some people when you work from home. Chores, children and distractions make it hard to focus on work so it creates an imbalance by making it hard for you to work. When you're in a co-working space, you can forget about your house for a while to focus work. However, you still have the freedom to attend to your child's PTA, go to the gym or pick up your dry cleaning.
Things Successful Entrepreneurs Never Say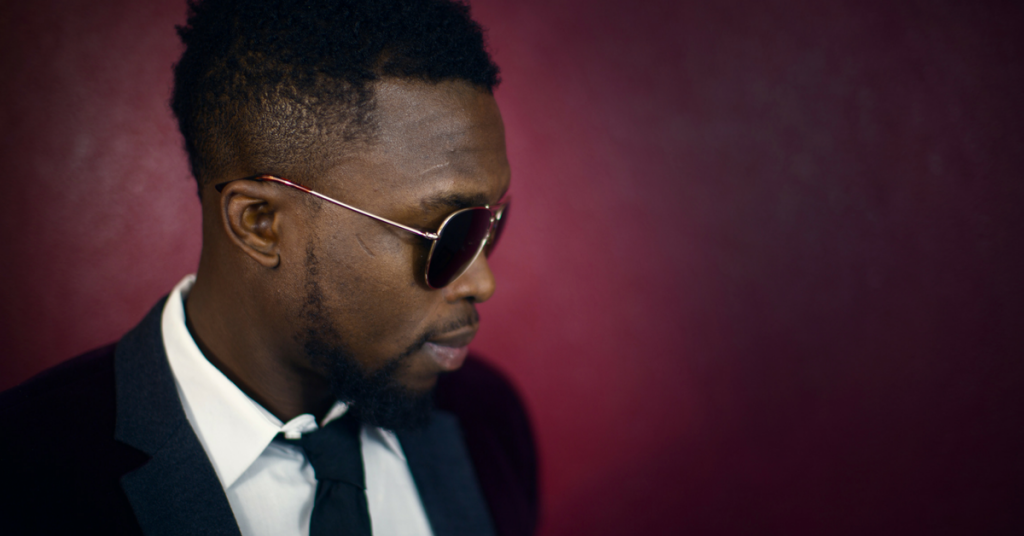 Mindset is what separates successful entrepreneurs from the rest of the pack. While many people complain and let their negative thoughts get to them, successful entrepreneurs are steadfast in their thoughts and words. If you're constantly thinking negative thoughts and saying negative things, it's time to stop because you will never hear successful entrepreneurs say the following:
Because I Said So
Everybody knows you're the boss but saying "Because I said so." shows unnecessary bossiness. Not only is it unnecessary, it is also rude to speak to an employee this way. This statement can humiliate and disrespect an employee because they feel that their ideas are worthless or is not valued. Good leaders know that employees are not puppets with strings to pull. Good leaders know how to give input in a more pleasing way.
I'm Not Good Enough
Everybody experiences self-doubt every once in a while. However, successful entrepreneurs know when to detach themselves from this feeling. Dwelling on this kind of feeling can have a negative effect on your self-esteem and you're going to need to stay positive especially when you're running a business.
I'll Try
I'll try has a very negative connotation. For recipients of this reply, it sounds like a dismissal or an admission of defeat. Successful entrepreneurs on the other hand get things done.
I don't have time
Successful entrepreneurs know how to manage time especially if it is about business. They make time for things because they know that it is important to the success of their business.
X Does This Better Than You
If you want to demotivate your employee say these words. However, if you want to keep them motivated and productive, do not compare them to other employees. If you want to give feedback, give it in a constructive manner so that employees gain insight and perspective without losing self-respect.
I Don't Care
This is another demotivating phrase that can ruin your working relationship with your team. This phrase also breeds mistrust and disbelief. A great leader always, cares, always has ideas and opinions. Successful entrepreneurs praise their employees and know how to give constructive criticism.
We Don't Need New Ideas
You will never hear successful entrepreneurs say this because they know that companies constantly need new ideas to stay competitive. They know that new ideas can help expand their business, retain their competitive edge or venture into a totally new market.
Don't Show Up With Bad News
This phrase is demotivating to employees because it leads them to hide issues from their employees which in turn could be dangerous for the company. Good leaders know that receiving bad news from employees is normal because there is no such thing as a perfect business. Instead of this phrase, say "I want to hear good news today".
That's Not Fair
Business has nothing to do with fairness. Business is about being prepared and knowing to anticipate developments and keeping up with the competition.
It's Too Hard
Nobody said going to business is easy. Successful entrepreneurs know it's hard. However, they don't see it that way because they see the hardships as a challenge.
I Did It On My Own
Successful entrepreneurs know that they need the support of their employees to become successful. They also know that they are only as good as their employees.
I Don't Have Time For A Break
Successful entrepreneurs know when it's time to take a break. They know timeouts are important in order to stay productive. They also know that their employees need periodic breaks and encourage them to do so.
It's Impossible
Saying something is impossible is like saying that they don't trust their employees. This phrase is another demotivator because trusting employees helps boost their self-confidence and can help motivate them to try harder.
It's Too Early/Late
It's never too early or too late to attend a business meeting or networking opportunity. True entrepreneurs never fail to seize an opportunity especially if it is related to the business.
I Never Read Books
According to Tom Corley of Rich Habits, rich people read more books than other people. What's more, rich people rich people tell their kids to read 2 or more non-fiction books per month compared to the rest. 63% of rich people also listen to audio books on the way to work compared to 5% of the rest.