All the Crazy Things That Happened in 2020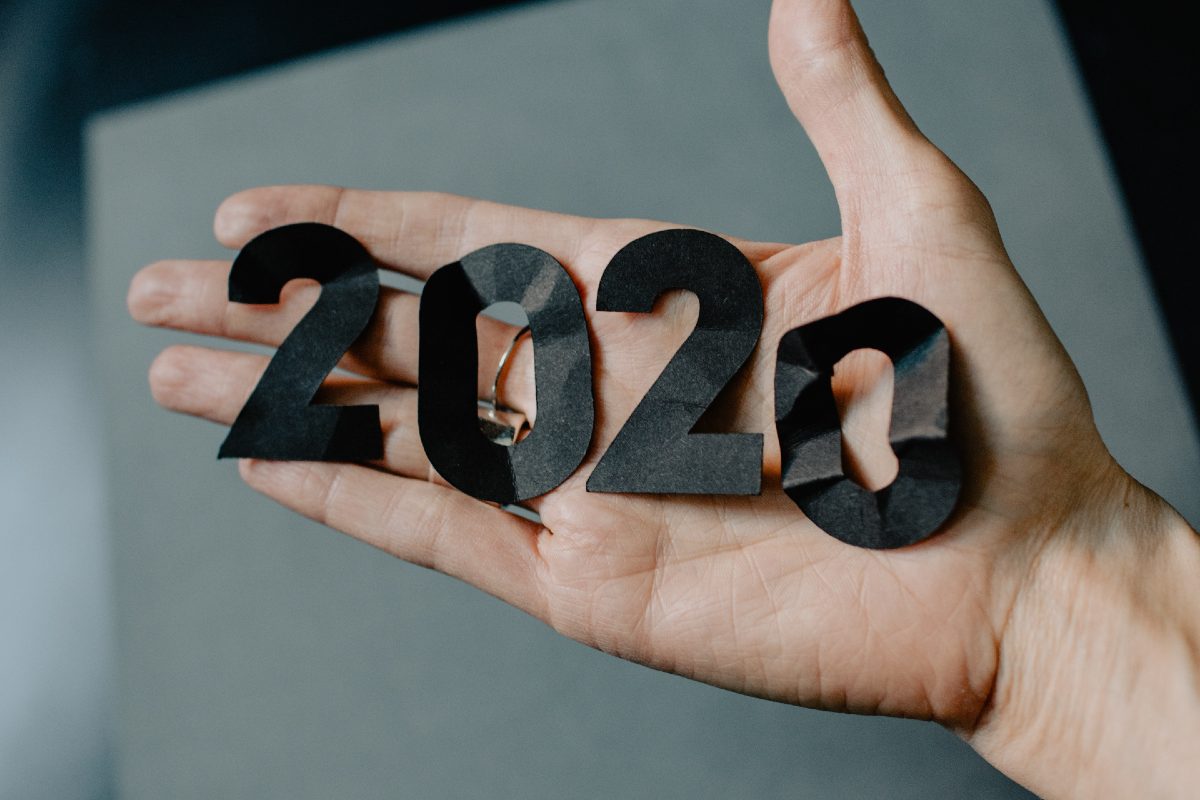 Writing all the crazy things that 2020 had brought us felt like creating a timeline for a binge-worthy series. One would re-think, "Wait. Did that happen? Are you sure?" The year flew by the entire world like a whirlwind. One thing for sure— it left us overwhelmed. Let's chronologically go over all the crazy things that happened in 2020.
Literal Year of Fire (January-December)
The year started with a blaze. To be more precise, the Australian bushfire continued to burn from 2019 entering to 2020. As the new year enters, the skies turned red due to the ongoing fire, setting a mood perfect for an apocalyptic movie scene. However, this is the harsh reality, with real-life casualties. Of course, just the worst way to start the year. Furthermore, as if creating a domino chain of reaction, a wildfire started in California. After February's first incident, wildfires ablaze different counties throughout 2020.
The Pandemic That Shook the World (January-December)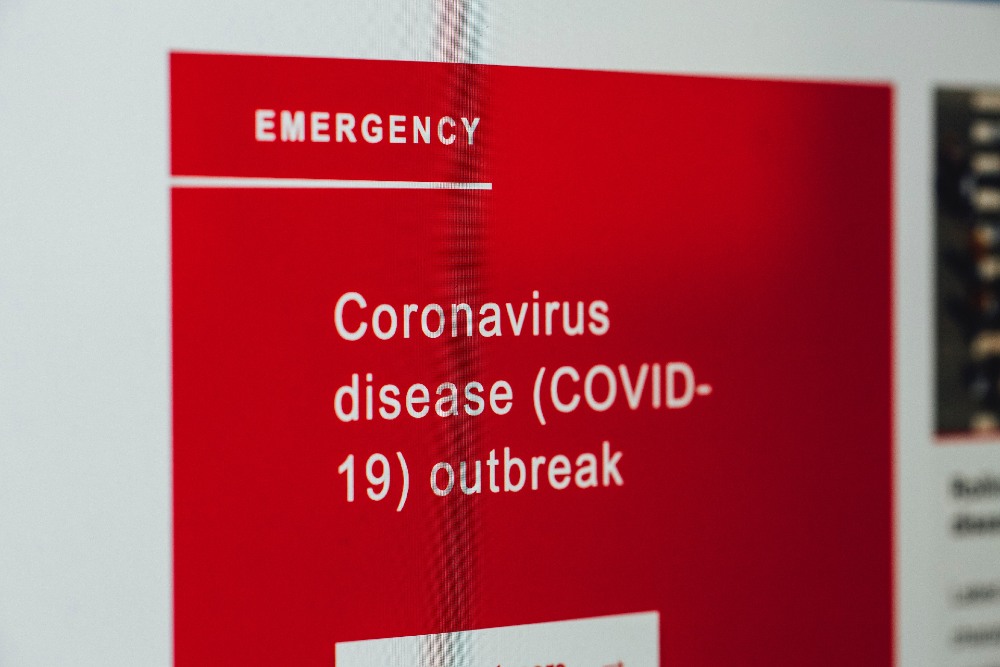 We've got to admit that the earliest cases of Covid-19 didn't alarm us that much. Back to 2019, where we are all still oblivious as we enjoy our lives. The jokes on us as the virus caught us unprepared. Shocking? Not really. From the crazy 'home remedies' to fake news, the public's misinformation exchange did not help. This pandemic instilled fear in our minds urging us to take action. Our year-long battle with the virus left us changing everything around us.
Massive Panic Buying (February)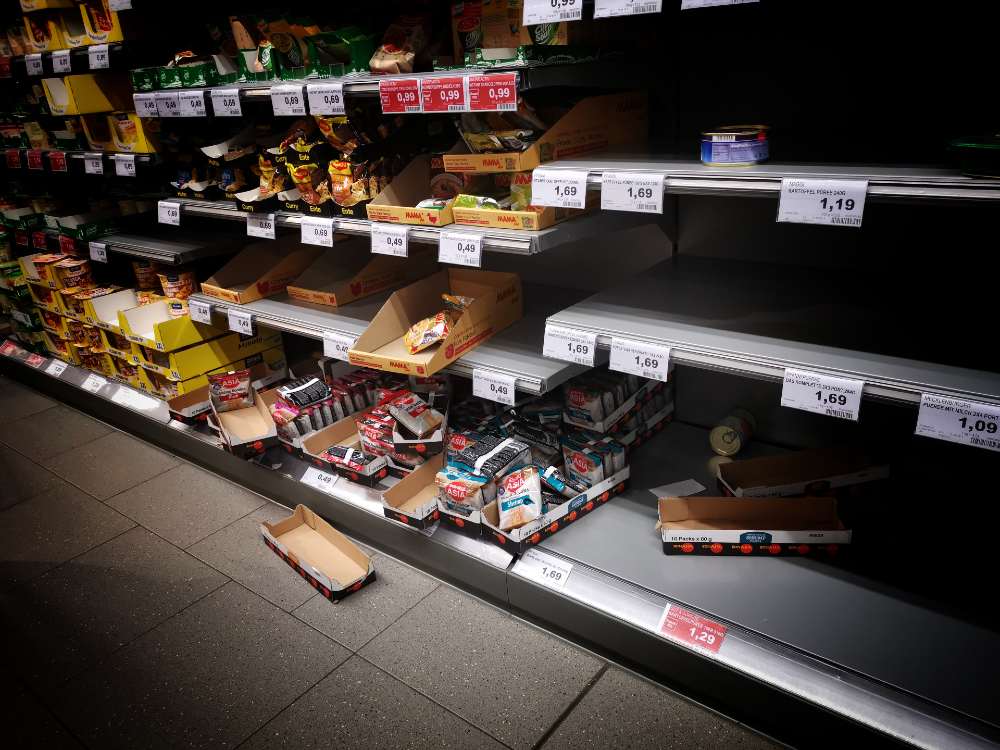 The coronavirus outbreak caused the whole world to stockpile basic needs. 2020 is a year where the essential goods section gets wiped clean, while toilet paper becomes the hot new currency in some countries. People are in a crazy hoarding frenzy, eventually resulting in a Lysol shortage. Yep, anything to cope with fear.
World on Lockdown (February-December)
Our lives suddenly had a pause button after the worldwide lockdown. Different ways to spend all the free time suddenly became a trending topic. On another note, owners put their heads together to plan a pandemic proof business. Some even started a post-pandemic business like handmade facemask or potted plants.
Crashing Dow (March)
Diving is fun, but not if it's about the stock market. The DJIA recorded the largest point plunge last March, closely following the world's lockdown. Looking on the bright side, at least everyone's safe inside?
Aliens Confirmed By the Government (April)
Remember that moment when the government released not one but three UFO videos? After the first leak of the videos, everyone was quick to claim it as a UFO. The Pentagon released videos of unexplained aerial phenomena. Admittedly, they wanted to clear up the ongoing debate whether the leak was real. We'll take that as a confirmation for aliens, thank you.
Murder Hornets (May)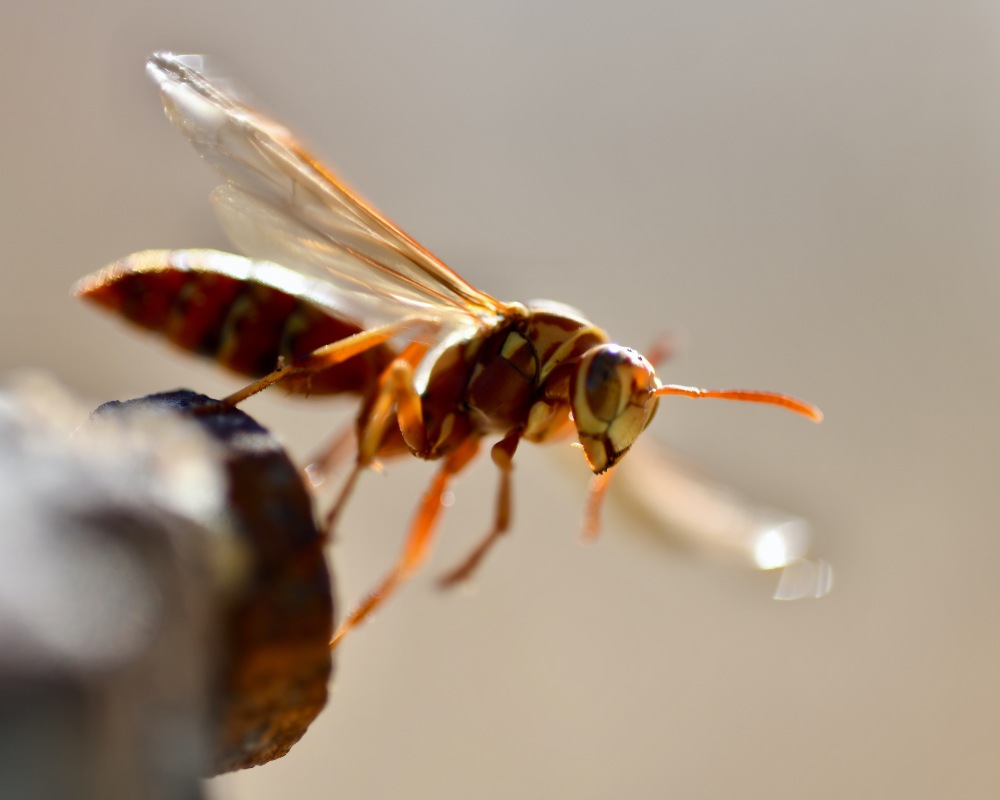 Murder hornets, almost like a title for a new action-packed thriller movie, debuted in the U.S. last May. Ever since its sighting, scientists embarked on a full hunt to eradicate the insects. Right, cause prevention is better than cure. Authorities sure did a great job as the 'murder hornets' kills up to 50 people per year in Japan. Good thing we avoided that lethal threat.
That Crazy Baby Name (May)
Elon Musk, the founder of SpaceX, just created the craziest baby name with his partner Grimes. Everyone tilted their heads as the couple announced their baby boy's name as X Æ A-12. Our first thought, "Cute. How do I pronounce that?" Thankfully, Musk saved us from using our brain cells as he explains it as X Ash A-12. It's crazy in the most inventive way. In the end, to each his own.
Parallel Universe Hoax (May)
The long debate of having a multiverse resurfaced to the public after hearing a parallel universe where time flows backward exists next to ours. This news sparked curious minds resulting in articles after articles armored with thought-provoking content. However, numerous experts debunked the claim by explaining facts. Right, just a cold splash of reality for our sci-fi filled minds.
Locust Invasion (June)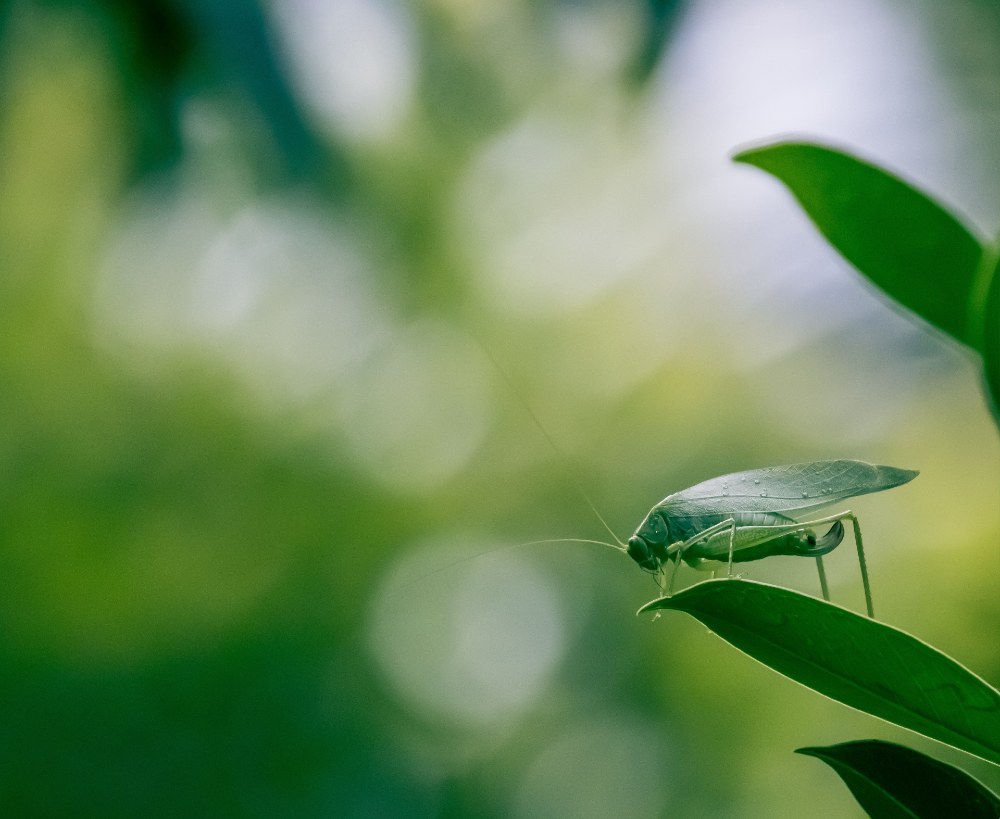 Another natural disaster that seems like a blockbuster movie, invaded India's capital, coined as the worst in decades. India's response team had a hard time containing the swarmageddon, affecting almost half-dozen states.
Wearing Mask Becomes a Political Issue (July)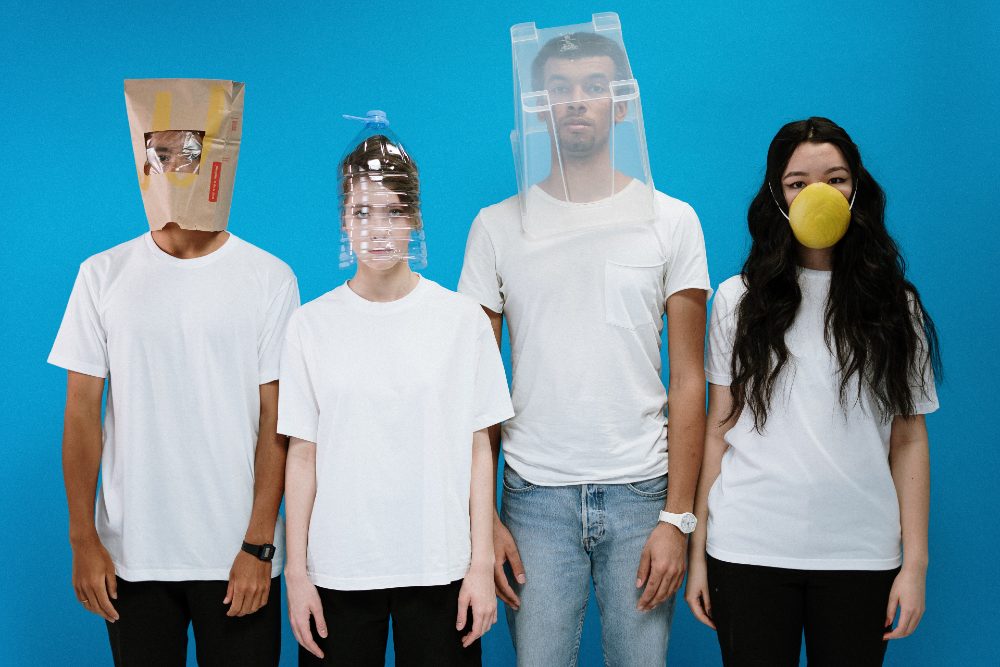 Half into the year, everyone is tired of all the crazy things in the first half of 2020. Numerous public meltdown and adult tantrum videos appeared one by one, enough to create a compilation. These anti-mask individuals claim it is their right, claiming to have breathing problems. One customer even called a store's employees "democratic pigs." Only in 2020 where masks get dragged into a political debate. Classy.
Missing Star (July)
The bright crystal blue star that the astronomers have been studying for two decades pulled a disappearing act. As the star quietly makes its exit, experts were left delightedly scratching their heads. After all, stars always leave with a bang.
Mysterious Seed Package (July)
As if visited by a seed fairy, unsolicited seed packages appeared in mails across 30 states. However, the mysterious packs look like a part of a brushing scam.
Firenado in California (August)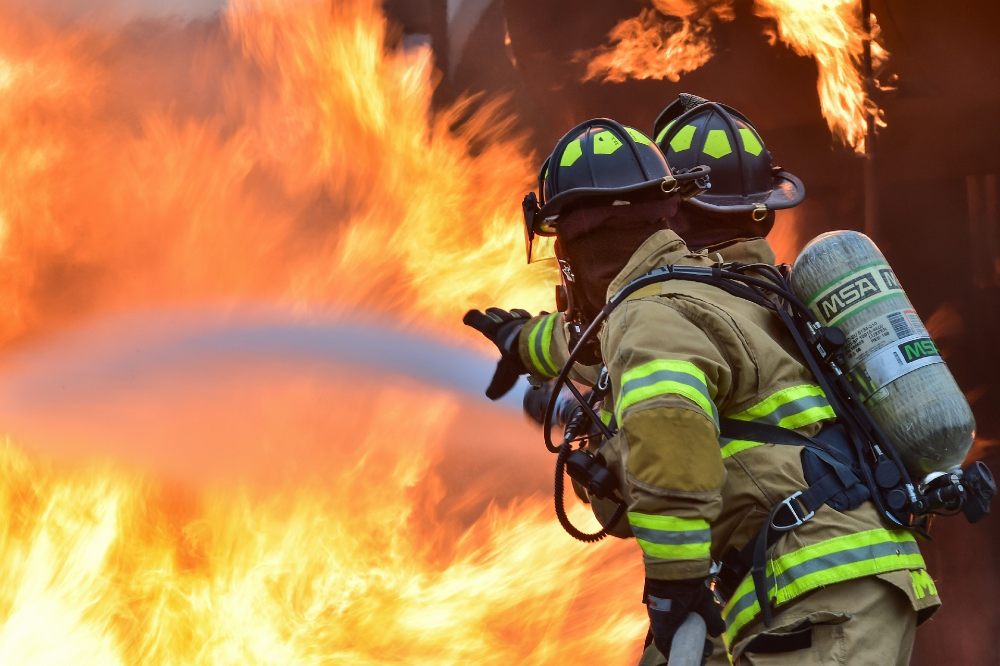 By this time, we're all aware of 2020's crazy schemes, for August— it's a burning hot surprise. A rare fire tornado was spotted near a fire in California. Most people must have scratched their heads as they watched the news. One thing we learned from this: fire tornados are real.
An Extraterrestrial Discovery? (September)
We're all aware of that ongoing debate of life forms on Mars. It seems like Venus got jealous and wanted to be the highlight of our 2020 extraterrestrial discussion. Experts discovered a chemical, phosphine, hinting at something alive hiding in the thick clouds of Venus.
Venom Caterpillar (October)
We had murder hornets, locust invasion, and now venom caterpillars. A long-existing species of caterpillar invaded Virginia. A weird crawling insect with hair-like spines that squirts venomous pus? That's 2020 for you.
The Touring Monolith (November)
The first metal-clad monolith weirdly appeared in Utah on November 18. As if inspired by the mysterious phenomena, numerous monoliths appeared across the world. Some say this crazy occurrence might be an alien invasion or a hoax. Others call it a marketing strategy.
Virus Level Up (December)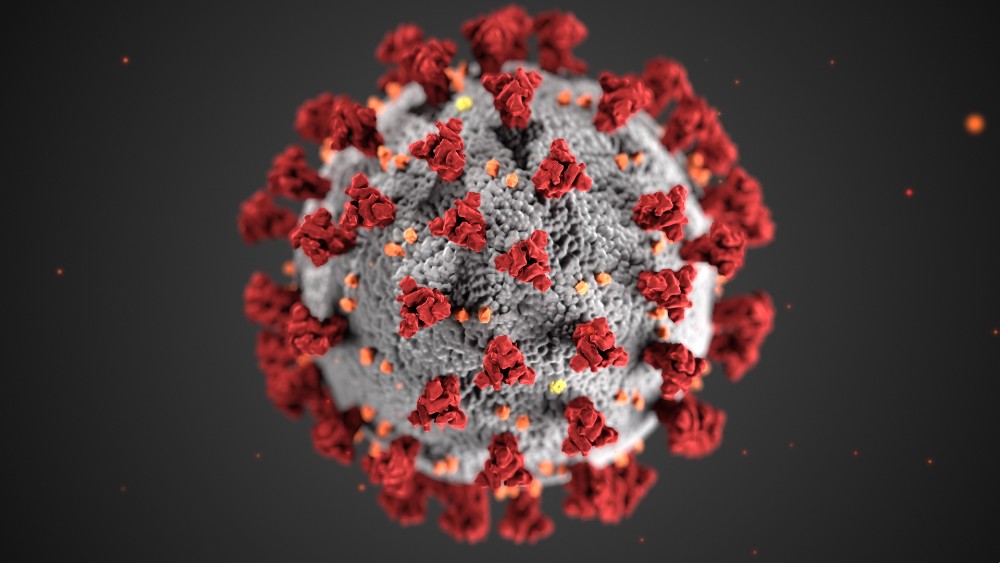 The year is almost over, but nothing is stopping 2020. With all the craziness that happened, we often thought, "what now?" Oh, nothing much, just a new strain of the virus discovered. We all wish for it to be over. Reality says no. Now we all face a new threat that is quick to spread.
'Christmas Star' Reappearing After 800 Years (December)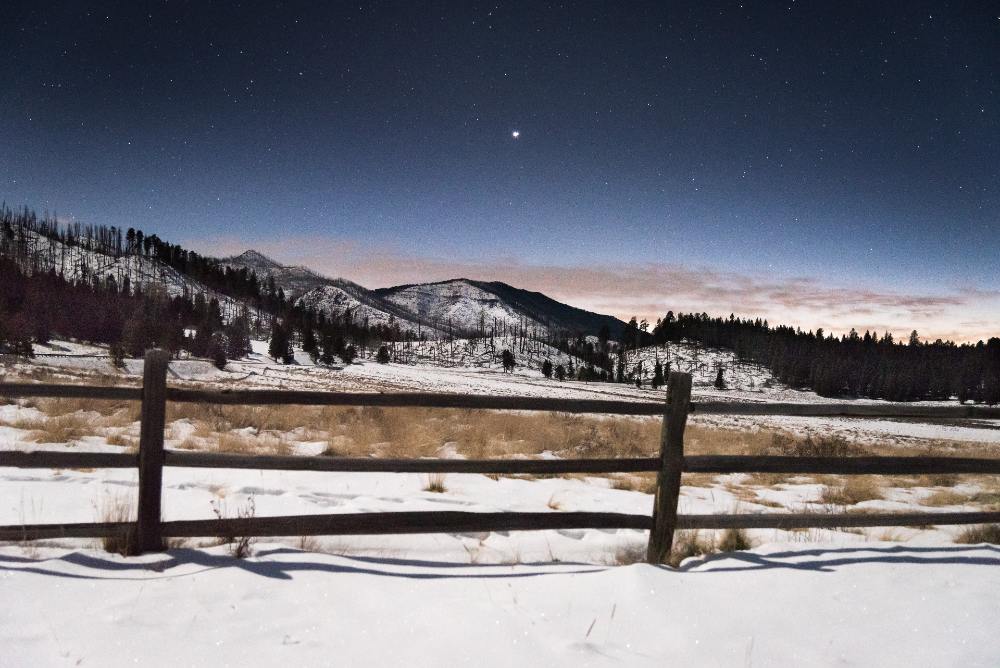 To wrap up all the craziness with a star on top. Let's end on a positive note as the first Christmas star in 800 years gave stargazers a treat as it shines bright on the 21st of December. Who else missed this once in a lifetime event?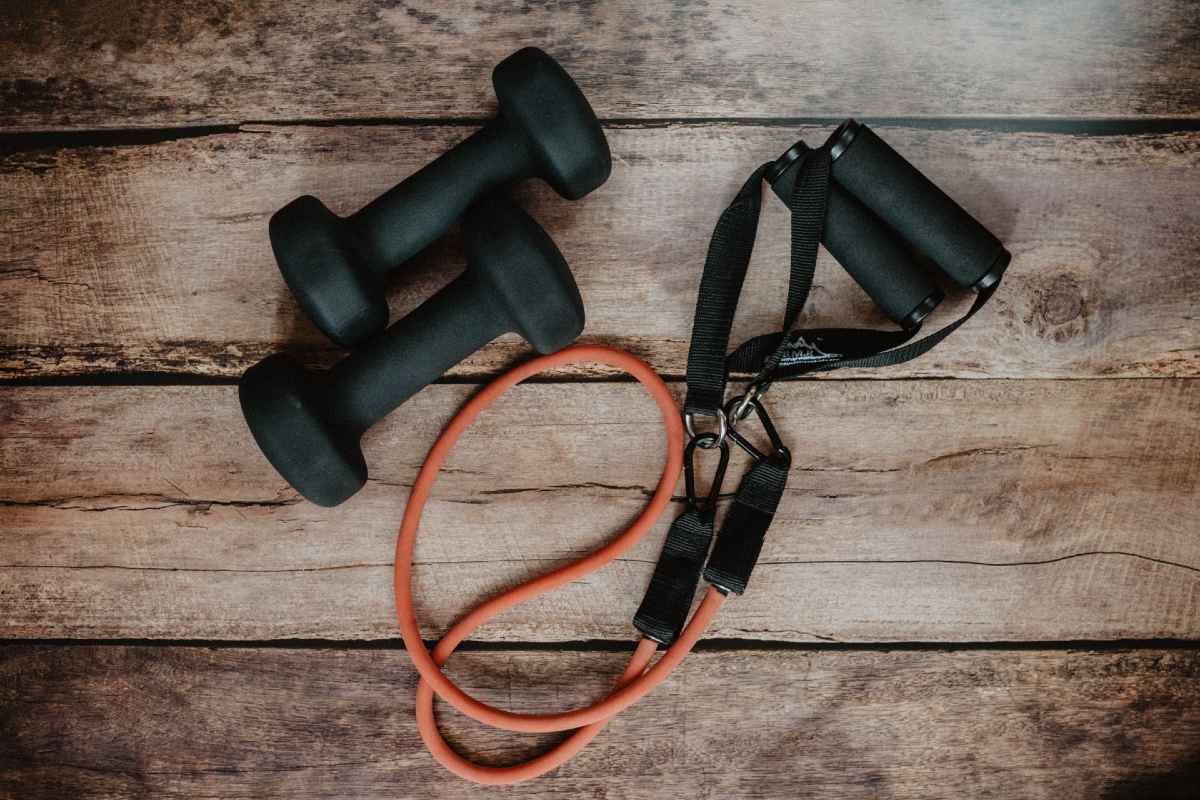 With the coronavirus disease pandemic restricting movement in 2020, many health buffs have learned the joy of working out at home. The situation made people realize that with consistency, exercising at home can be just as effective as hitting the gym. And of course, having proper equipment won't hurt.
Here are seven of the best home gym equipment to check out if you're not planning to renew your gym membership anytime soon.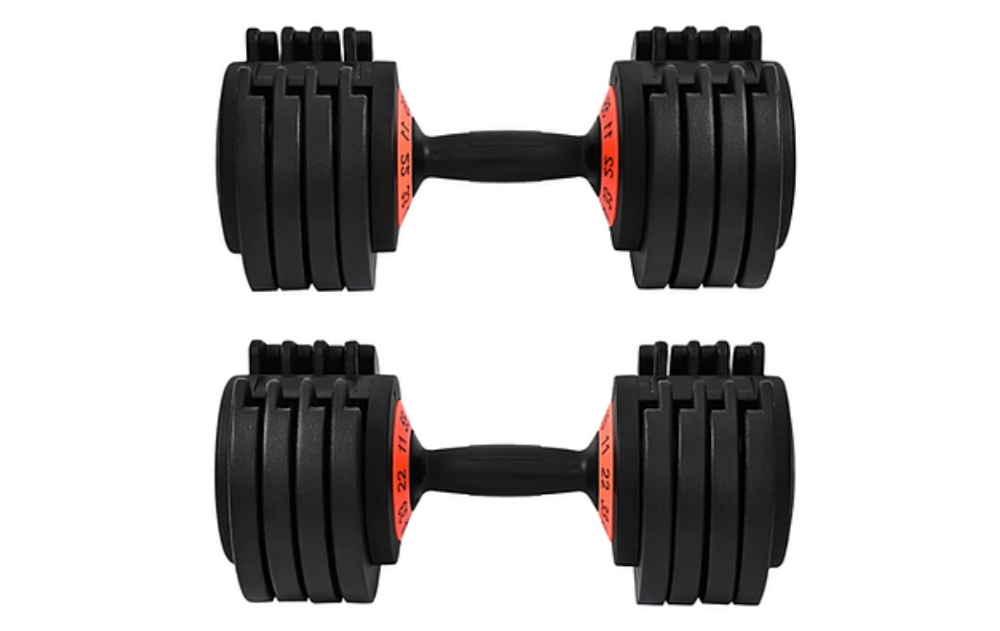 If you're looking for dumbbells to complete the best home gym setup, check out this product. This Twistbell can replace your dumbbell rack, offering five dumbbells in one compact design. As a result, you'll have the benefits of a complete rack without bulk. This item is available in 44lb and 70lb versions.
Price: $299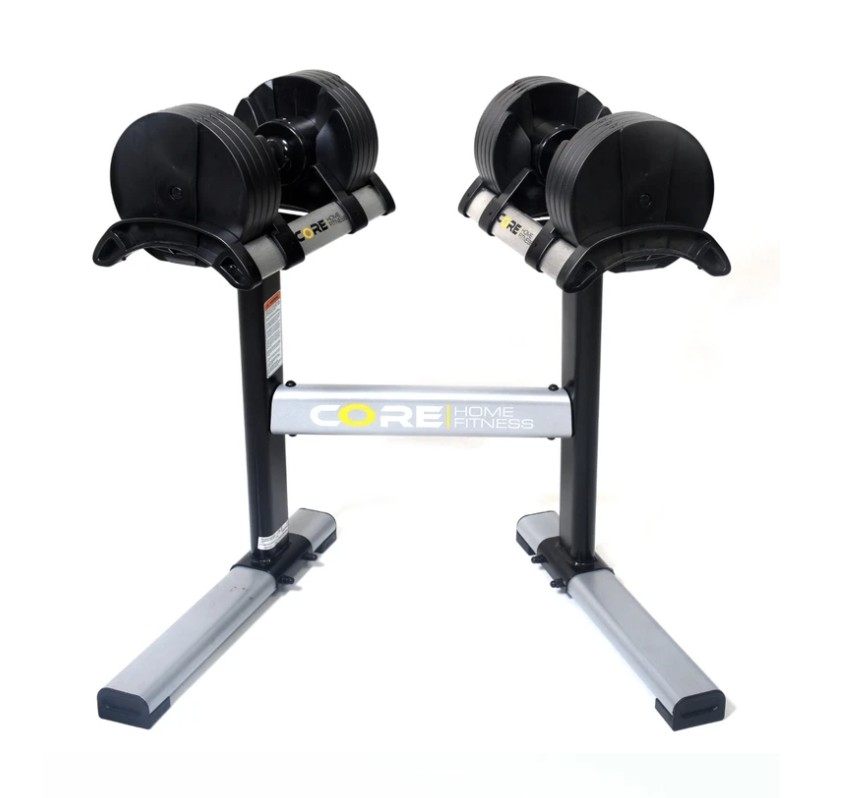 Next on our list of the best home gym equipment is these adjustable dumbbells and stand from Core Home Fitness. This product allows you to change weights in 5-pound increments. Best of all, you can change the weight with a simple handle twist. The set comes with a lightweight aluminum cradle.
Price: $499.98 with free shipping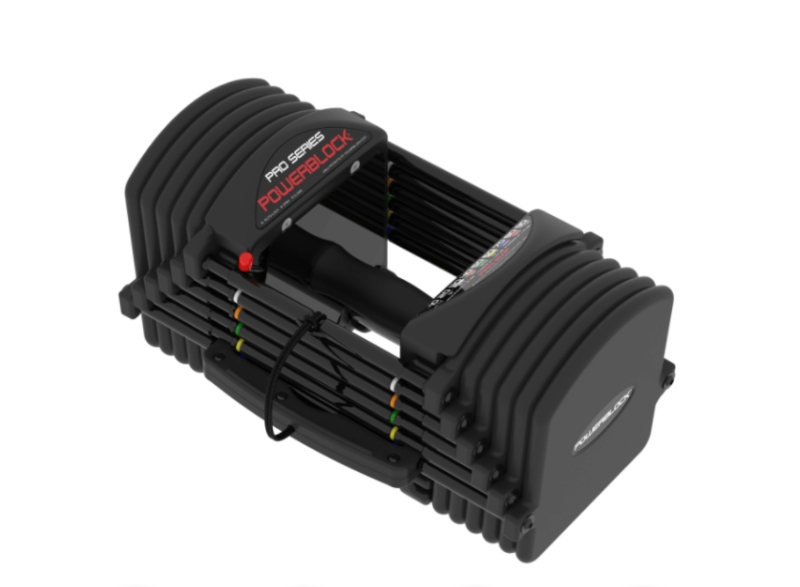 Whether you're a beginner or a seasoned bodybuilder, the Powerblock Pro Series might just be the best equipment to build muscle at home. This product is expandable, making it a great tool for people who aspire to increase weight stacks over time.
Price: $479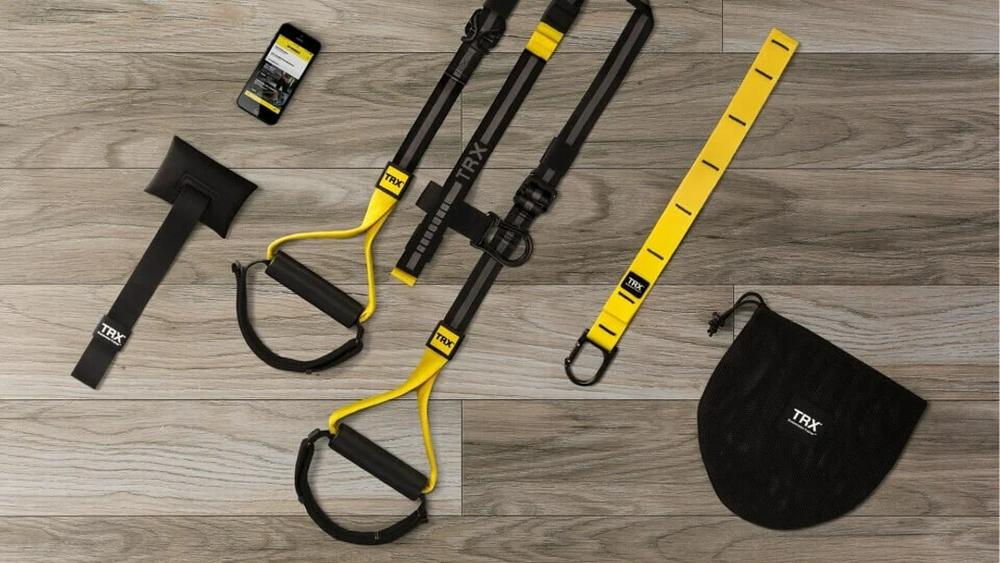 If you're looking for the best home gym equipment for beginners, be sure to check out this product. It features adjustable foot cradles, and coupled with your own body weight, this tool can offer a personalized system to give you a total-body workout.
Price: $184.95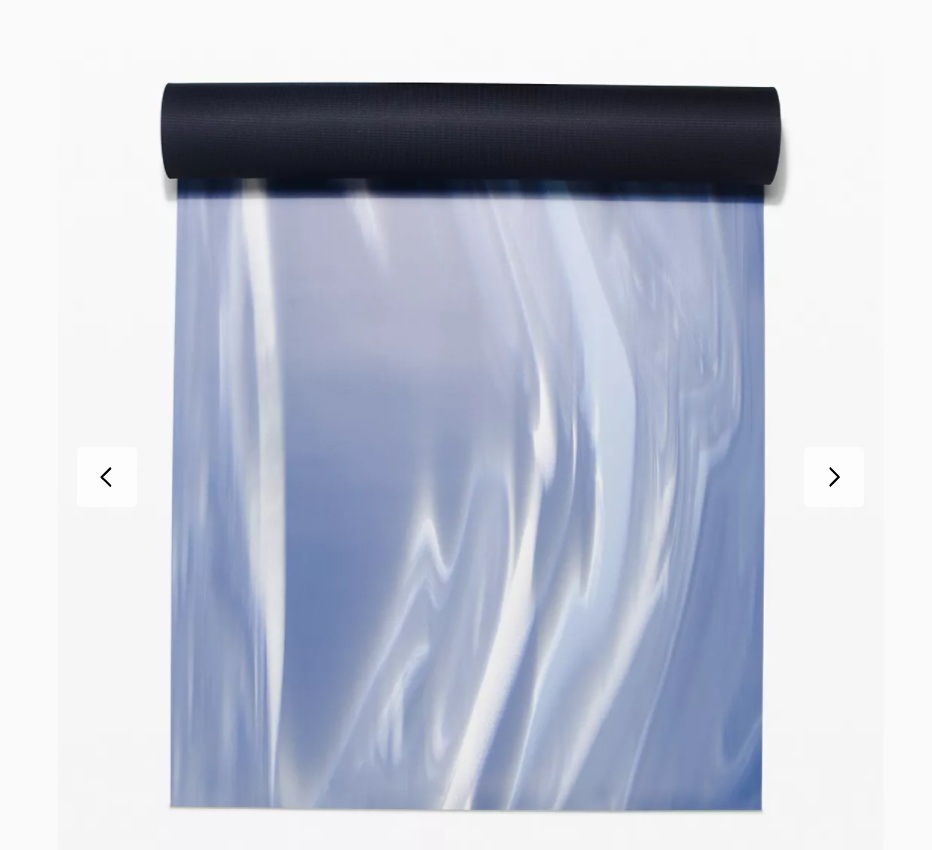 If you're looking for the best home gym equipment 2021 for yogis, check out this reversible mat from Lululemon. This mat is extra-long and wide, making it a great buy for those who want to really stretch out. Alongside the PU top layer and the natural rubber base, the mat has an antimicrobial additive, making it resistant to mildew and molds.
Price: $98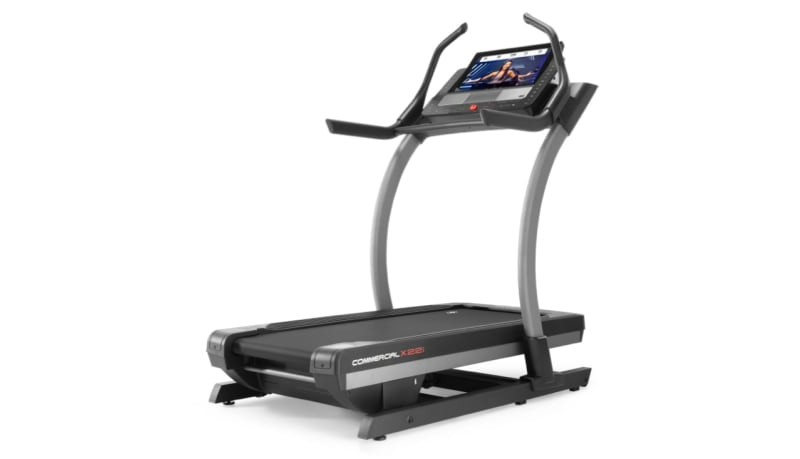 Here's one of the best home gym equipment for legs – NordicTrack X22i Incline Trainer that allows hands-free incline workouts. Because it has an Automatic Trainer Control, you can digitally adjust your speed, incline and decline. In addition to that, the product comes with a live workout leaderboard, pushing you to exercise well and become part of the iFit community.
Price: $2,999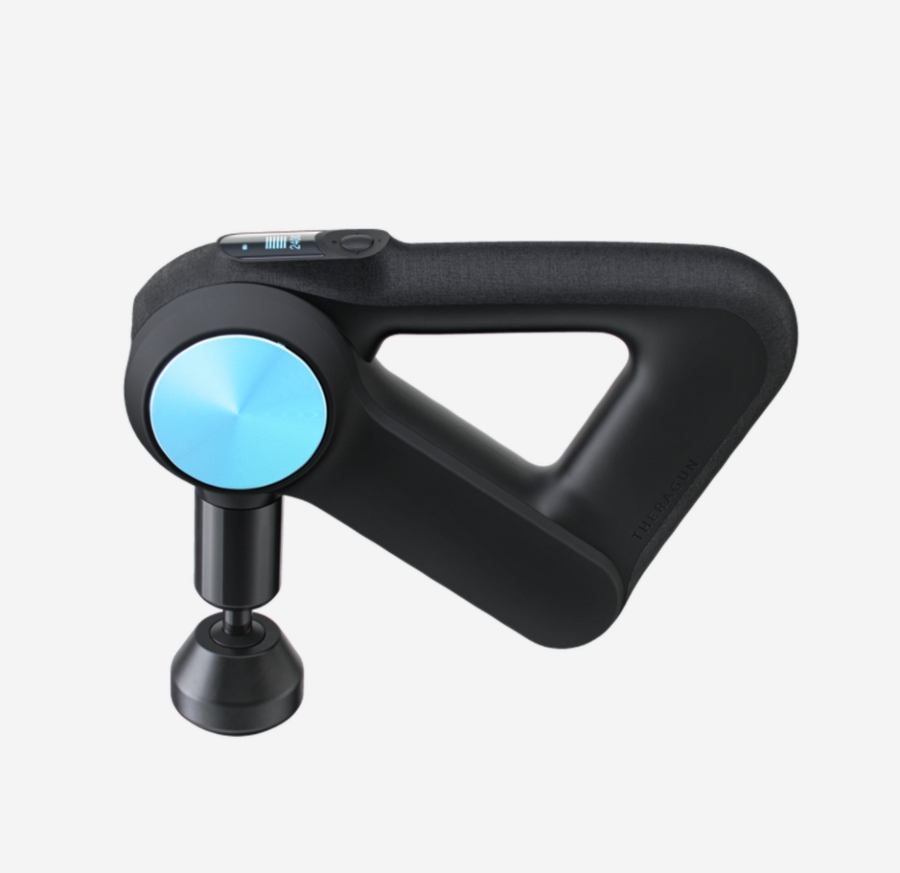 Last but not least on our best home gym equipment list is Theragun PRO. Though this product is not necessarily a piece of exercise equipment, it provides deep muscle treatment akin to a post-workout massage you'll get in a gym. As a result, this item can enhance the recovery of muscles, soothe discomfort, and release tension and stress. It also comes with six easy-to-clean attachments to make the massage customized for the muscle you're targeting.
Price: $599
Best Standing Desks of 2021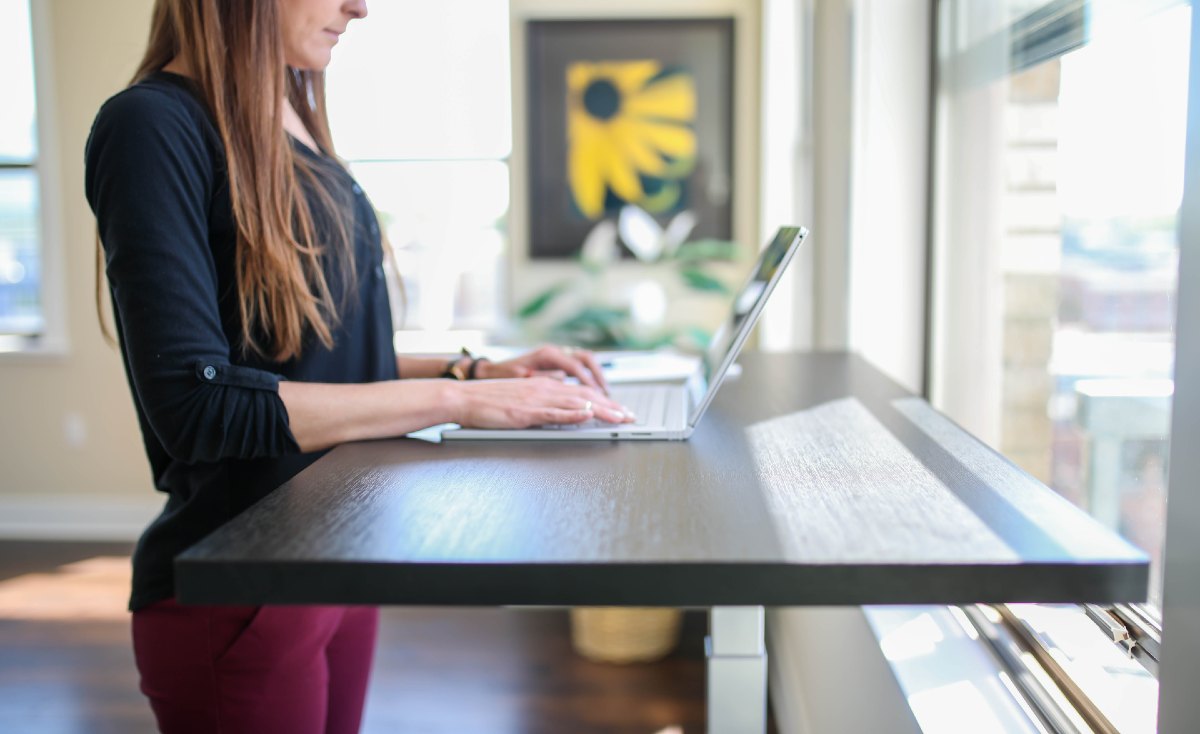 Some health experts brand sitting to be the "new smoking." The good news is, you don't have to stay seated even if work requires you to be at your desk all day. With standing desks, you can avoid sitting for too long and prevent the consequences that come with it, including backaches, weakened gluteal muscles, and increased risk of heart disease. And, if you're searching for the best standing desks of 2021 for your home office, look no further. We scoured the net for you and came up with a shortlist of the best options in the market.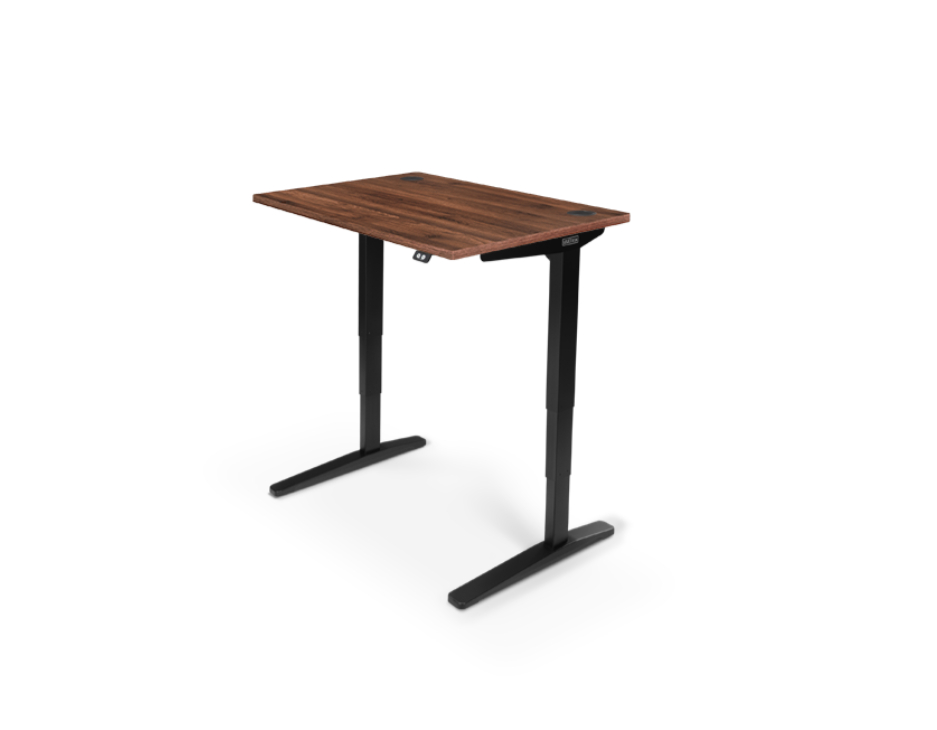 First on our list of the best standing desks of 2021 is anything from Uplift Desk. The brand offers a good variety of standing desks, and V2 & V2-Commercial is a great product if you're looking for a practical option. In fact, the brand has also been named Best Standing Desk by Wirecutter three years in a row. 
Price: V2 & V2-Commercial costs $599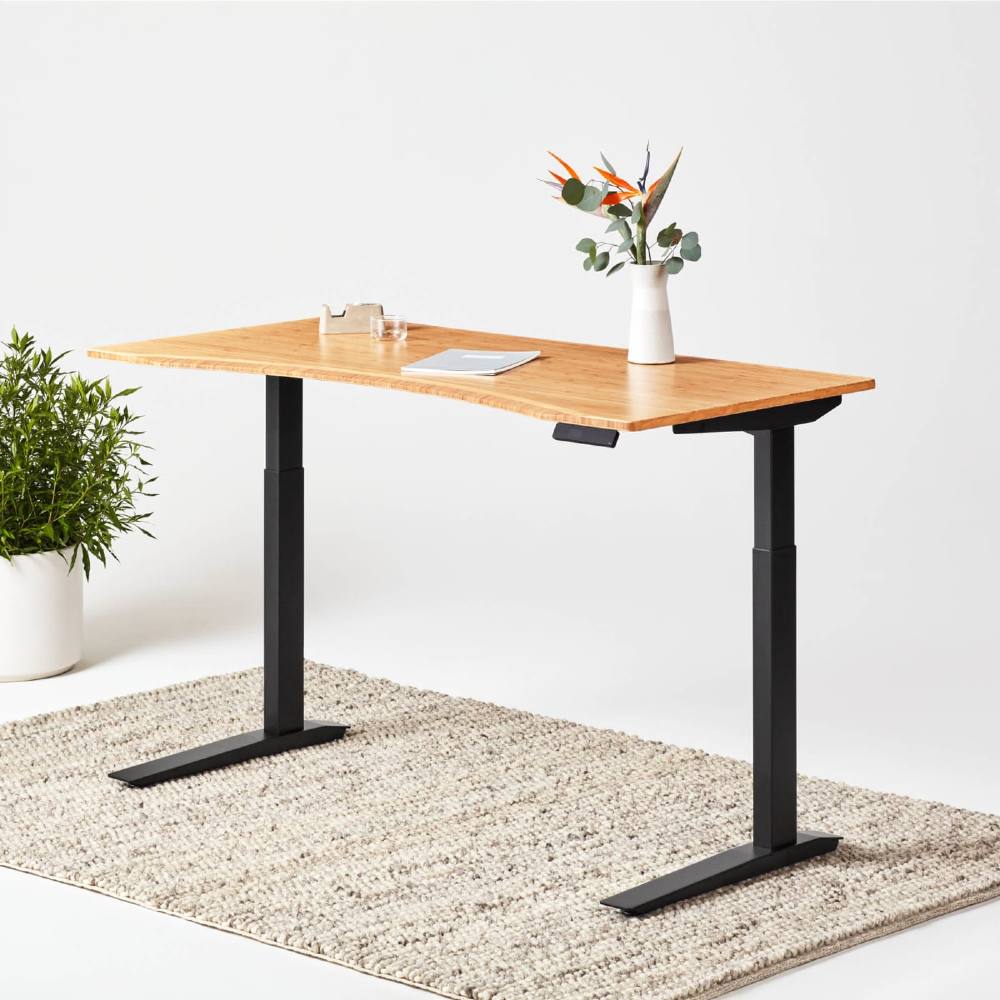 The Jarvis Standing Desk is another reputable brand. This provider has spent years designing and developing their products, and they're constantly improving each aspect of their desks to keep clients happy. Their most popular options include Jarvis Bamboo Standing Desk and Jarvis Laminate Standing Desk. 
Here's our in-depth review of the standing desk.
Price: Jarvis Bamboo Standing Desk costs $519, while Jarvis Laminate Standing Desk costs $499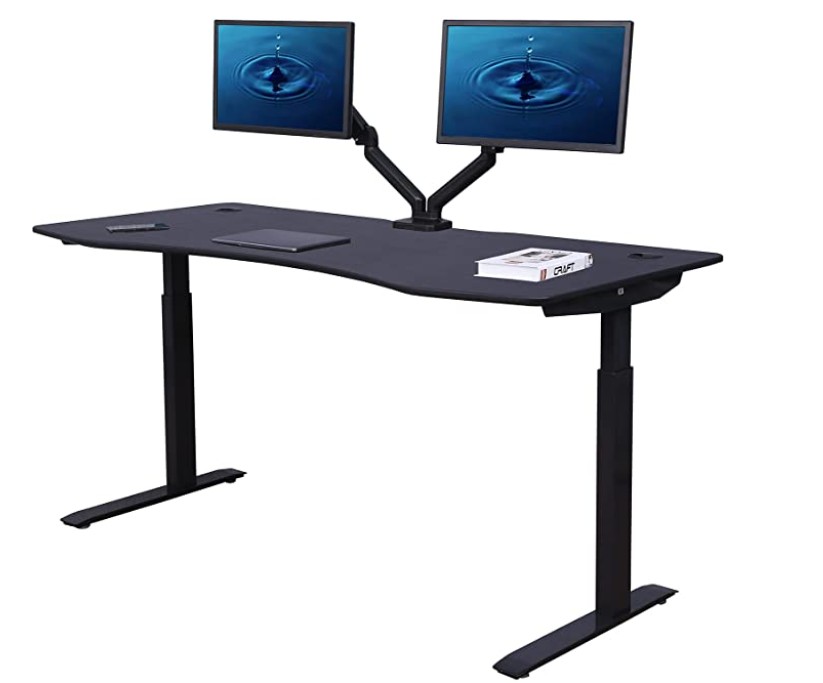 ApexDesk Elite Series 60″ also makes our list of the best standing desks on the market. This sit stand desk has gone far since it first debuted in 2015. In fact, the improvements made over the past few years have paved the way to make the line CNN Underscored Best Overall 2021.
Price: $599.99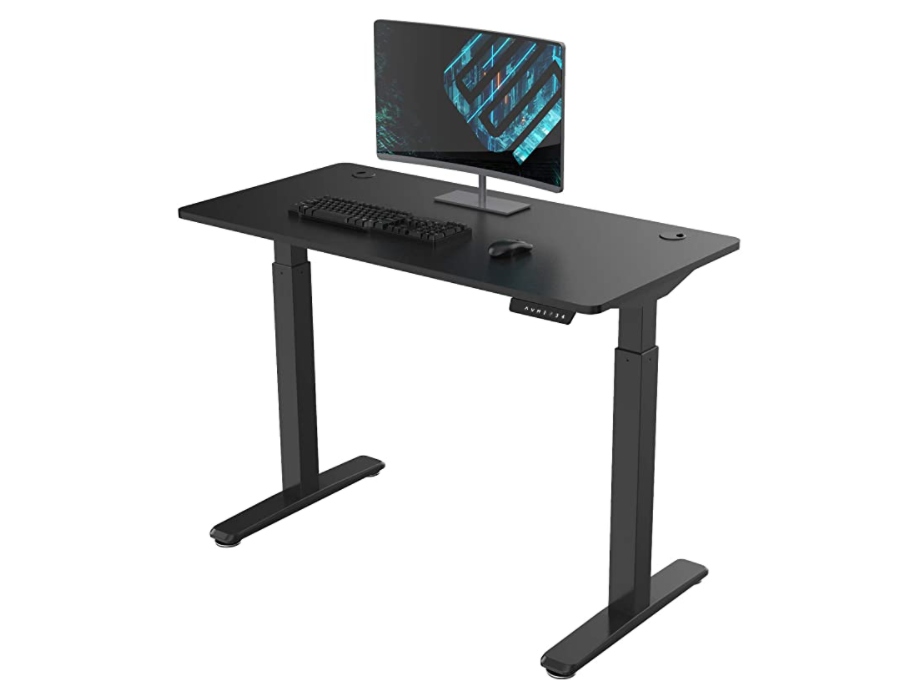 If you're looking for a good L-shaped corner desk, check out this option. This item features dual motors that can lift up the corner desk quietly and smoothly. The Max lifting capacity is 220lbs, so you won't have to take your things out every time you adjust it.
Price: $429.99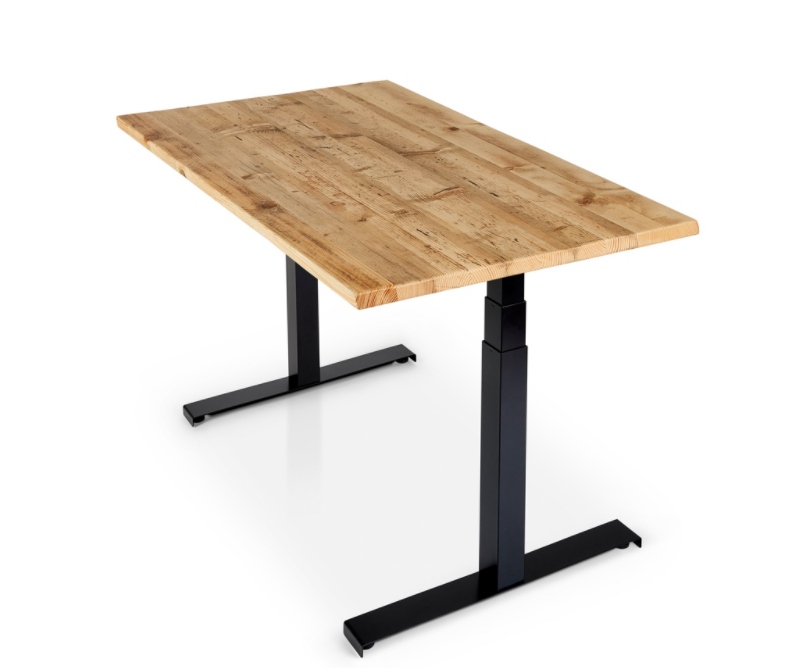 If you're looking for a sturdy standing desk frame that also looks gorgeous in any room, check out this option. Though it's not exactly cheap, this reclaimed wood desk surely makes for a beautiful industrial design centerpiece. You can also customize it to your taste and needs. You can choose a white, black, or grey frame, and you can also choose from available desk sizes.
Price: £859.00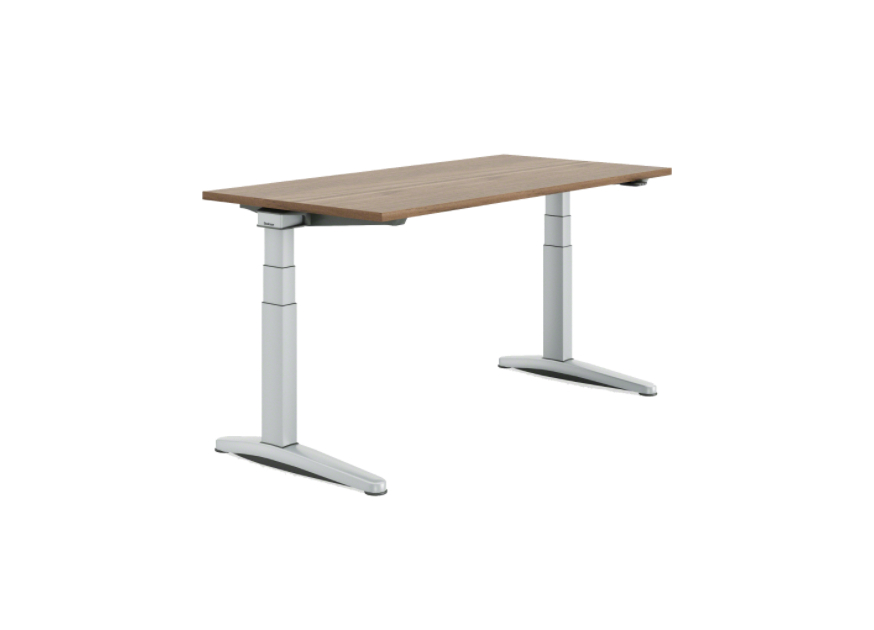 This desk is a great product to check out if you're looking for a premium option you can customize to your preference. You can choose from 16 laminate colors – from Virginia Walnut to Bisque Noce.
Price: $1,066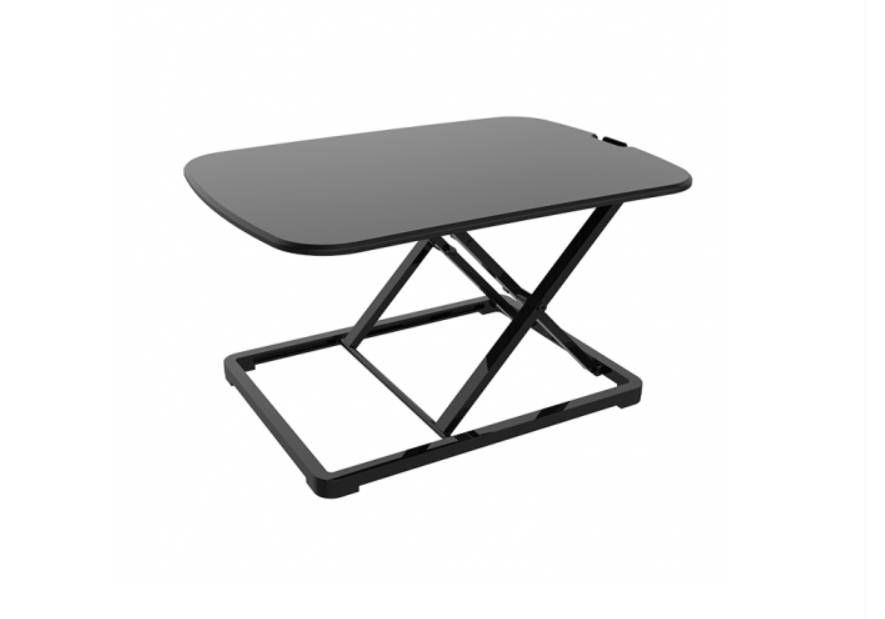 Last but not least on our list of best standing desks of 2021 is the Flexispot GoRiser Standing Desk Converter ML2. Though it's technically not a standing desk in itself, this is arguably the best standing desk converter and is an affordable solution to get a standing desk. If you don't have big bucks to spend, this is a great product to try.
Price: $89.99
7 Best Reusable Face Masks of 2021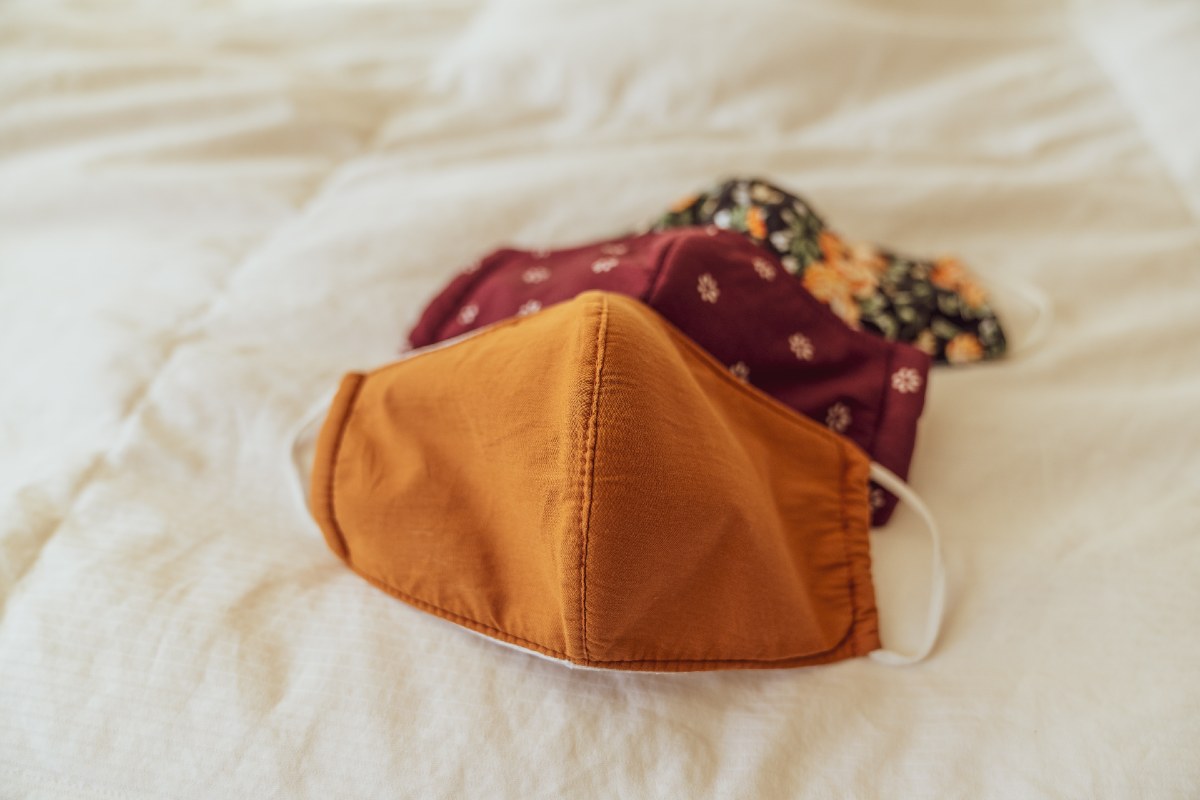 The coronavirus disease pandemic has pushed us to use face masks to steer clear of infection. More than a year into the pandemic, however, there have been growing concerns about disposable masks' impact on the environment. Fortunately, innovative brands have developed face masks that are not only kinder to the environment but also designed for particular activities. Here are the best reusable face masks on the market you should check out.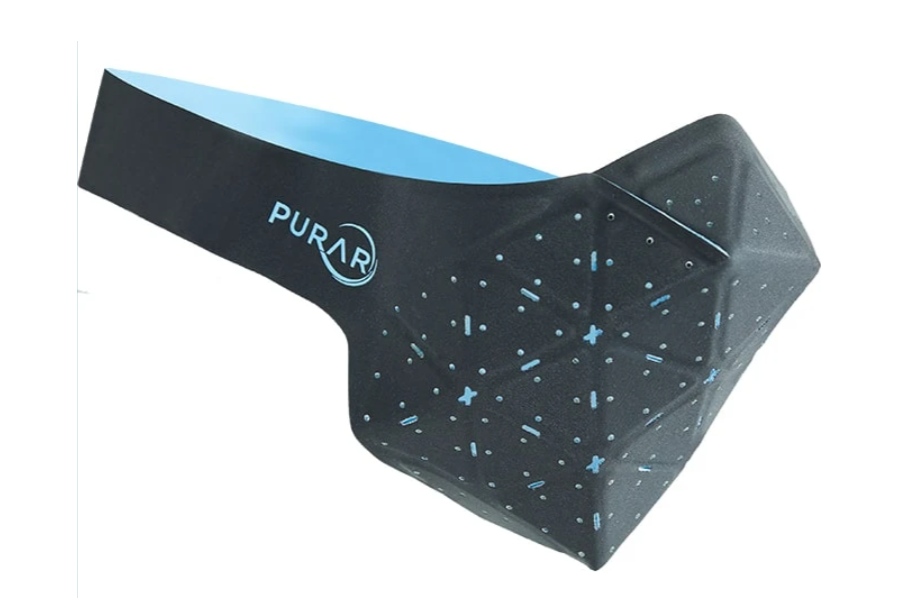 First on our list of the best reusable face masks is Purar. These masks offer an ergonomic design made with soft and gentle materials. Furthermore, it also filters over 95 percent of harmful particles down to the size of 0.3 microns, making it one of the best face masks for Covid.
Price: $49.00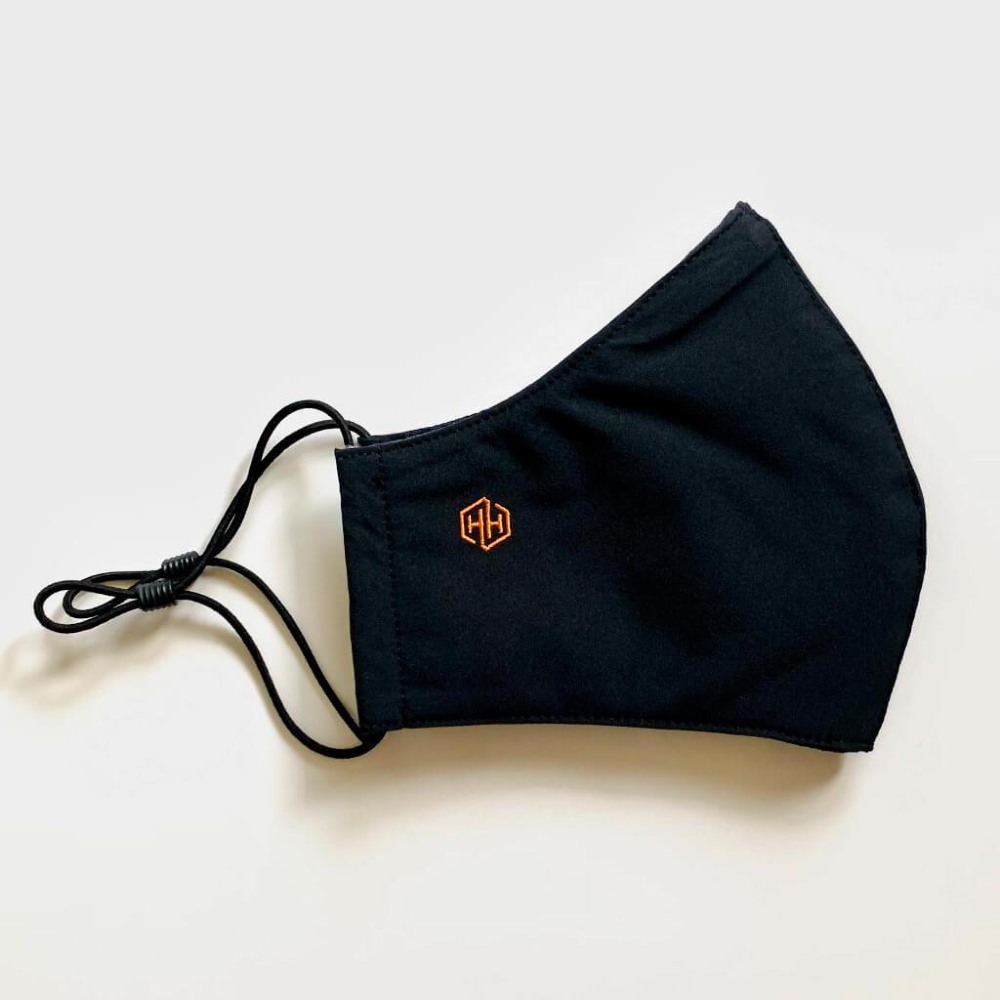 Hygiene Hero claims to be anti-bacterial and anti-breakout. That said, if wearing a face mask gives you pimples, it's surely worth checking out. Their 3.0 version also has a patented technology called SILVADUR™, the first and only aqueous-base silver-polymer smart delivery system.
Price: $22.00 for Hygiene Hero Super Mask 3.0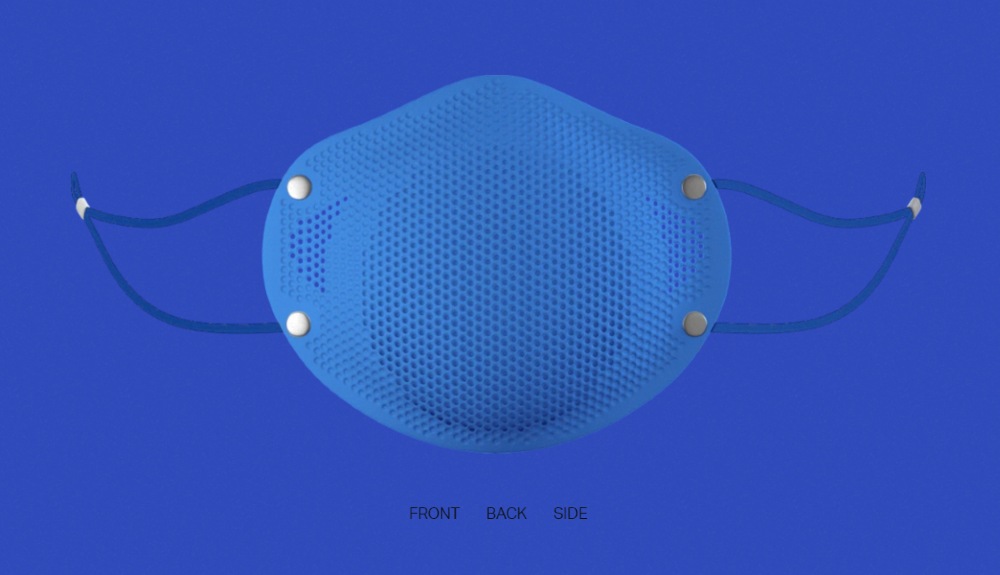 If you're looking for reusable face masks for sale with a reasonable price tag, check out this product. The mask is made of FDA-approved food-grade silicone. As a result, it makes for one of the most comfortable face mask products on the market.
Price: $25 regular price, $13 on sale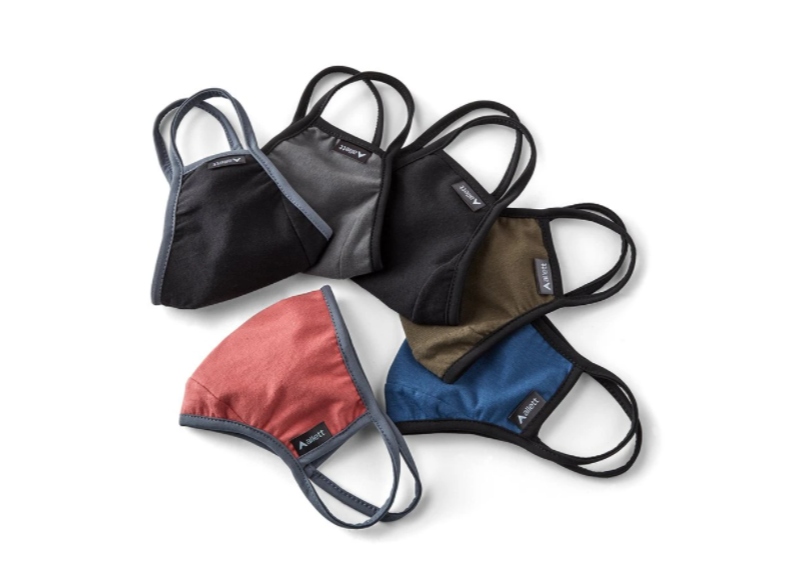 If you're searching where to buy face masks that are soft and breathable, head to Allet's website. Aside from being made of cotton, this mask has a flexible nose wire sewn into place. As a result, it reduces gaps and prevents foggy glasses.
Price: $14.75 for a pack of two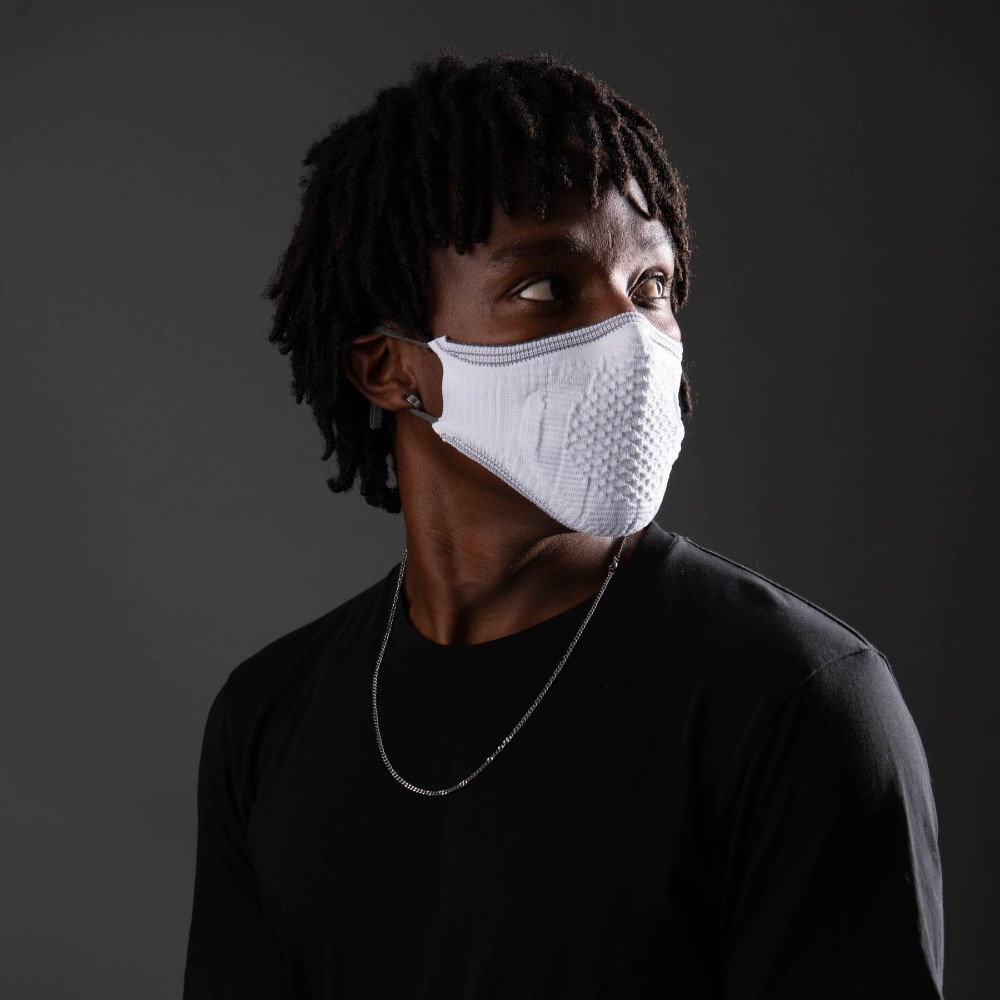 Next on our list of best reusable face masks is reNEU's High Performance Face Mask. This antimicrobial face mask not only guarantees all-day comfort but also solid protection for athletic use. That said, this can be a good option if you're looking for a face mask to use during physical activity.
Price: $28.00 for High Performance Face Mask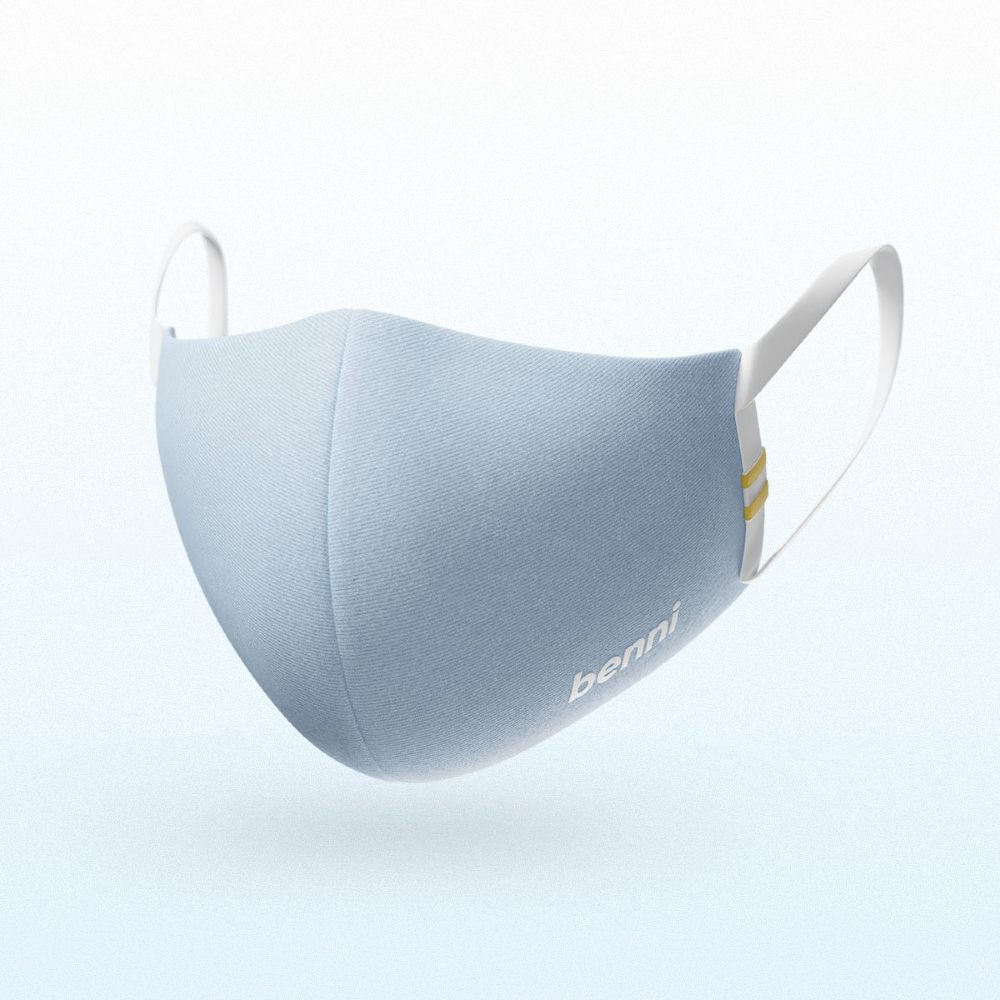 Do you ever feel like your face mask is always getting in the way of talking, smiling or even breathing? If so, Benni Mask might be one of the best masks you can try. It keeps its structure so you'll never have to inhale the fabric. As a result, you'll feel comfy wearing the mask while staying protected. Plus, it's made for athletes, so it's guaranteed to be breathable.
Price: $34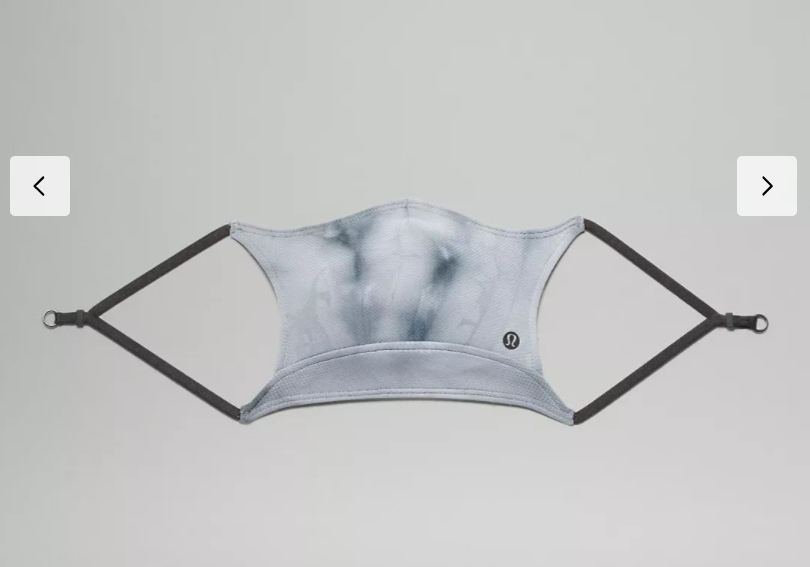 If you're looking for a reusable face mask with a filter, check out this product – it's one of the best reusable face masks for non-medical use so you can't go wrong. Designed for everyday wear, with soft loops that won't hurt your ears. In addition to that, the pattern and fabric offer sturdy structure. As a result, the mask doesn't get in the way when you speak or breathe.
Price: $38 for a pack of three