2021 POC Small Business Holiday Gift Guide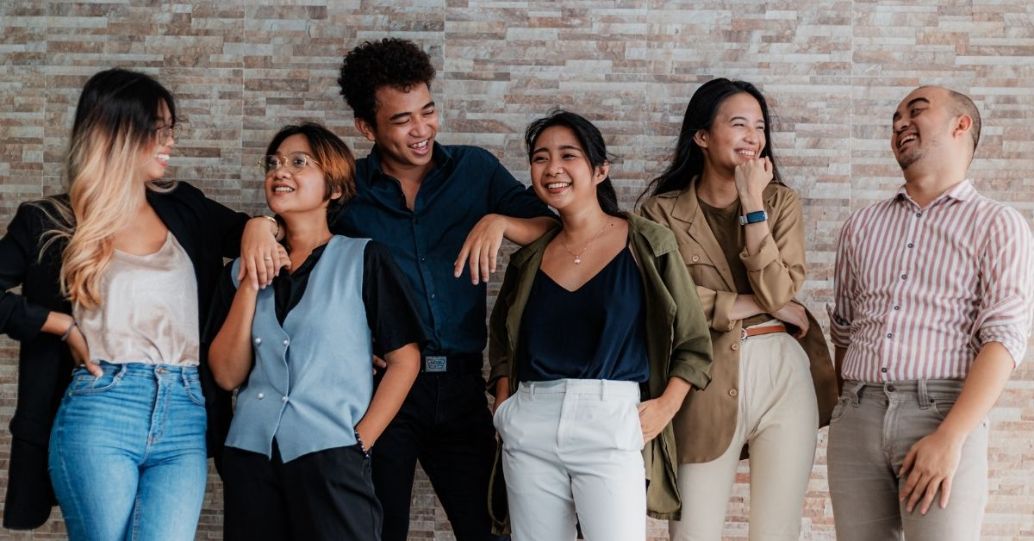 In 2020, small businesses owned by POC took a big hit. 2021 hasn't been much better for small businesses. Small businesses owned by POC, however, have taken much of the brunt of it. This holiday season, check out some of these folks in our 2021 POC small business Holiday Gift Guide. Give them some support and give some pretty delightful gifts!
Don't forget to check out our other Holiday Gift Guides!
Skincare
1. Hero Cosmetics
Ever have a "pimple emergency?" Of course you have. If you need a hero (get it?) for your skin, look no further than Hero Cosmetics. With a multitude of options at your disposal, never worry that your skin is going to look ratched at the wrong time.
They're also having a limited edition holiday kit – up to 49% savings on pre-built bundles. 
2. Lovinah
Sometimes the traditional way works best. Lovinah is a true celebration of centuries-old traditional African remedies used to treat skin – with a dash of modern technology. Their mission is to make gentle, yet effective luxurious beauty ritual treatments. Made with ethically sourced, fair trade, certified organic ingredients, Lovinah is tradition done with care.
3. Pink Moon
You love yourself best when you take care of yourself. Pink Moon is an inclusive wellcare and community oasis created by women, for all women. They provide a communal sanctuary that can't help but inspire sustainable living and genuine self-love. When you think of Pink Moon, you just don't think of quality beauty products, you think of female-led sustainability and ethically-minded brands that foster community, inclusivity, purpose, and self-love.
4. Oui the People
Aside from a super cute name, Oui the People takes the iconic, classic razor design and puts a modern spin on it. While ads from half a century ago go with a "you're not loveable unless…" message, Oui puts the power into the hands of women who want to feel beautiful for themselves. They want you to feel comfortable in your own skin, as you should.
5. Klur
Who doesn't love a company with values of clean, ethical, and inclusive beauty? Klur was founded on expert training and hands-on experience. They are more than just quality products and a conscious ethos – it's about a human connection.
Sustainability not only means addressing the long-term impact on our ecosystem. It also means that the products Klur makes meet the beauty demands of daily life. And they do.
6. Strange Bird
Strange Bird is plant-powered and crystal-charged. We all know that when it comes to beauty and wellness all you need is a pretty rock. I'm kidding! Everyone has their own skincare and beauty routine that means something to them. If a pretty rock helps you feel confident and beautiful, then ride with it, ya dig?
1% of Strange Bird's sales go towards supporting women's mental health. Strange Bird is spreading the light by partnering with nonprofits around the world.
https://strangebirdbeauty.com/
7. Circumference
Circumference's plant-powered formulas are designed to deliver the highest level of efficacy for deep skin nourishment. Every product they make is a meticulous blend of potent, plant-derived actives proven to be highly effective, safe, and stable.
https://www.circumferencenyc.com/
Home Goods
1. Material
My mother taught me that, when planning a dinner party, it's about "setting a mood." Material understands how to set that mood with their beautifully and thoughtfully designed kitchenware for the discerning home cook. Save the simple moments with stunning, quality kitchenware.
2. Lo & Sons
Here's a smarter, more stylish way to travel. This family-owned business creates quality travel products that are designed thoughtfully, made sustainably, and brought to you by good people.
3. Grounded
Grounded's mission is to bridge the gap between owning houseplants and their natural therapeutic benefits for both your mental and physical space. Their catalogue is mindfully curated to boost your creativity, reduce stress, and purify the air. Don't just have houseplants, live with them.
4. Jade Purple Brown
Jade Purple Brown is visually striking, colorful, and optimistic art. They create prints for beach towels, postcards, blankets, or just a print of what will surely brighten your space's vibe. I dare you not to get mesmerized by the familiar yet unique style that is Jade Purple Brown.
https://shop.jadepurplebrown.com/
5. Folkus
Folkus is here to expand how we celebrate, cope, and connect through the prism of Black inventiveness, culture, and environmental stewardship. They produce eco-friendly stone paper products proudly inspired by Blackness.
6. Dear Sunday Co.
Sunday is a special day for many of us. It's a day to take time to ourselves and feel special. Why not add a Dear Sunday Co. candle? If you're into a space focused on self-care, relaxing, and full of love and gratitude, these are the candles for you.
7. Wing on Wo and Co.
We have an icon here, folks. Since its founding in the 1890s, Wing on Wo and Co. has been breathing new life into culture craft. The oldest continuously operating store in Manhattan's Chinatown is one of the few remaining specialized porcelain ware and cultural goods store in the world. This is something very special.
8. Blueland
Blueland is one of the best reusable cleaning bottles and tablets you can find on the market. For one, their cleaning tablets smell fantastic. For another, their design is sleek and modest. No more Mr. Clean bottle after bottle. This is a one and done kinda deal. If anything goes wrong, Blueland has excellent customer service.
9. Silk + Sonder
It's never been more important to take care of your mental health. Silk + Sonder is a monthly journal and self-care membership that makes daily mental wellness easy and fun. Through a suite of analog, digital, and experimental tools, their holistic approach has empowered tens of thousands of members to live more meaningful, intentional, and productive lives — all from the comfort of their homes.
https://www.silkandsonder.com/
Clothing
1. Okko
We're always here for a body positive company. Okko is all about deliberate consumption, combining form with function, and encouraging all women to be unapologetically themselves and comfortable in their own skin. Transform your top drawer, ladies.
2. Wasi Clothing
You can stick Wasi Clothing on the top of the recycling queen list. Sustainable, ethical, and slow fashion, Wasi Clothing creates low production quantities while also being low waste. Scraps of fabric are kept to recycle and reused for future creative purposes. If you're a fan of utilizing as much of the material as possible, this is the brand for you.
3. The Tiny Closet
Getting dressed for the day starts with a well-curated closet. The Tiny Closet is handmade in Los Angeles and makes a noticeable effort to minimize her carbon footprint. Responsible for manufacturing and selling new clothing made from outsourced and dead stock fabrics. With made-to-order production, you can count on zero waste from The Tiny Closet.
https://www.thetinyclosetshop.com/
4. Jane Dottie Vintage
Created in an effort to combat fast fashion, Jane Dottie Vintage brings quality sustainable styles to the community while giving back to women in need. They aim to create a platform that not only involves all things eco-friendly but all things women empowerment. 
5. Autumn Adeigbo
Autumn Adeigbo designs colorful, fashion-forward clothing for women who like to stand out in a crowd. From sourcing to delivery, Autumn embraces sustainable practices by purchasing  in limited quality and producing only what is ordered minimizing fabric waste, excessive manufacturing and surplus stock. Her collection is not only eco-friendly, but exclusive, y'all.
6. Warren Steven Scott
Here is a true fashion artist. Warren Steven Scott is a contemporary accessory designer, fashion designer, tailor, and craftsperson. His debut collection, Sissy, will take place as part of the inaugural Indigenous Fashion Week Toronto. His collection bridges the Western concept of luxury fashion with his ancestral worldview on ethics, craft, and aesthetic sensibility, representing a distinct contribution to a genuine Canadian fashion.
https://warrenstevenscott.com/
7. Pepper
Pepper isn't about pretending small boobs are bigger. Stuff your bra with that girl Victoria. Pepper has something grander in mind. Their mission is to empower women to feel extra special, supremely confident, and proud of their small boobs. Ultimately, they intend to change the world's view of body standards.
Food
1. Golde
Golde makes superfood blends to boost your daily routine. From matcha to mushroom, you can count on Golde for products that are easy, fun, and actually delicious. Feel like your best self and discover your new routine today. 
2. Càphê Roasters
Càphê Roasters is the first and only Vietnamese specialty coffee roastery in Philadelphia, operating in the Kensington neighborhood. Their mission is to bring communities together as inspired by the common Vietnamese expression "đi uống cà phê," meaning "let's get coffee." Which, in Vietnamese culture, signifies community engagement.
https://www.capheroasters.com/
3. Mason Dixie
Baking at home is both an art and a science. Screw that, says Mason Dixie. They make the most buttery, crumbly, gooey, baked goods by taking the highest quality natural ingredients out there and mixing them with ice-cold butter and fresh-from-the-cow buttermilk. Pop them into the oven and bite into joy.
4. Indifix
If you haven't had the delight of an Indian snack, do yourself a favor and try Indifix. They spent time selecting 200+ Indian snacks and treats. It's a box filled with authentic Indian goodies delivered to your door. Every box you purchase allows Indifix to feed a malnourished child in need.
5. Emishka
Finally, a Thai tea without all the sugar and additives. Shake well and pour hard, that's what a nitro beverage is all about. It's a hint of sweet but creamy and smooth. Emishka's Thai tea gives notes of spice and a smoky flavor with just a touch of vanilla. Plant-based, dairy-free, 100% all-natural.
6. Malai
Malai figuratively means "cream of the crop," in a North Indian language. They are inspired from globally sourced whole ingredients, aromatic spices, and unexpected twists on old classics. All their ice cream is eggless, handcrafted, and churned with very little air, resulting in purer, more robust flavors, as well as the creamiest textures you can find. 
7. Rae's Roots
A healthy mind starts with a healthy gut. Self-care is not once and done. It takes a lot of little changes and differences that add up over time so that they become a part of your life. A daily cup of Rae's Roots adaptogen tea can help give you exactly what you need.
Do you know of any businesses or companies we didn't include in our POC small business Holiday Gift Guide? Comment and let us know!
The Shift Towards Banking-As-A-Service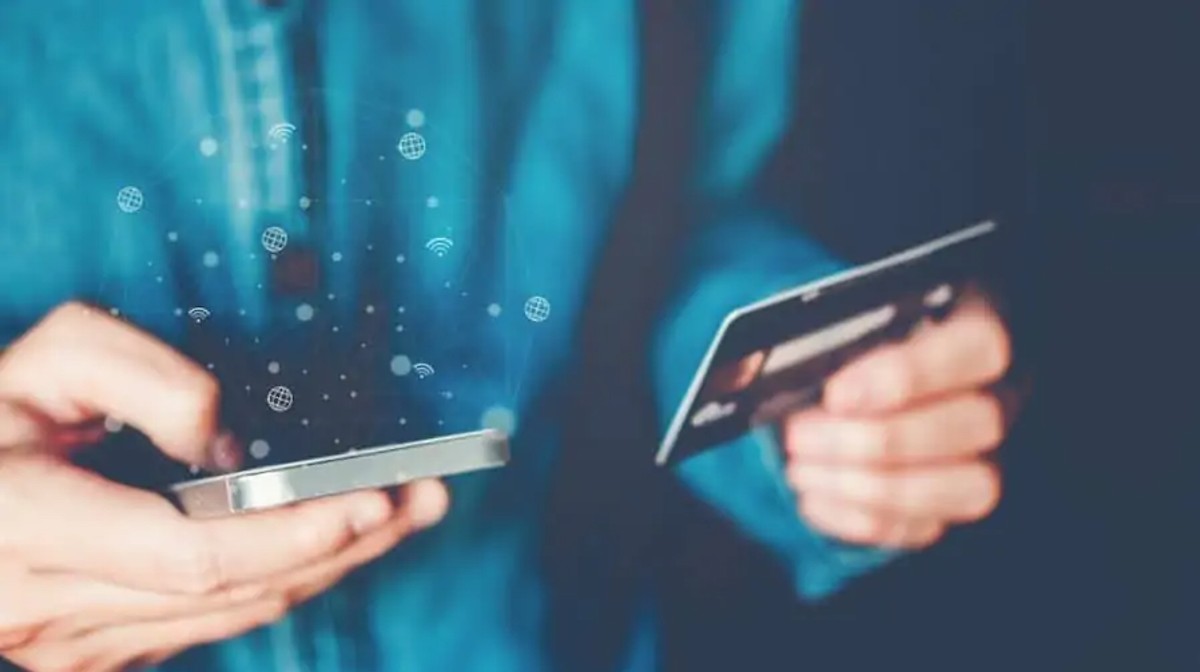 The changing times and the pandemic have created a significant shift in how we bank. In addition, our expectations from banks have also differed through the years. The digitalization of the financial services industry has furthered the plan to get free access to banking data. This is in connection with the Open Banking initiative and the dramatic rise of fintech companies and neo-banks.
The market space that the traditional banks once dominated has now given new players the opportunities to compete alongside them. Indeed, the commoditization of bank services has inevitably begun.
A void to connect banks and these new players has been filled in the form of banking-as-as-service (or BaaS for short) providers. It's only logical that a service such as this emerges. It's the order next in line to streamline the customer experience and provide products that are built to engage the modern world.
What exactly is banking-as-as-service?
The easiest way to explain what banking-as-as-service is is through a few examples, these are:
Bank accounts
Lending systems
Credit card payments
The digital world is changing the relationships of brands and businesses with their customers. It is rapidly shifting and improving that even non-bank companies have already integrated financial services to their customers. Established companies such as Walmart, Apple, Uber, or Amazon have already been doing this to add value to their products and services.
Why businesses should take the banking-as-as-service opportunity
To those in the know, banking technology is a complex matter. Developing it from the ground up can be laborious and expensive. Add to that the challenge of getting a bank license which turns off those trying to get in that niche. What banking-as-as-service does is to connect businesses with banks that take care of the requirements and provide the technology they need to provide financial services through a slew of digital channels.
This process will make banking services more engaging and less transactional. Businesses can now integrate services throughout the buying journey without redirecting them to a different platform. This means customers will no longer do the rigamarole of going from one channel to another. They will get what they need when and where they need it.
And statistics show that it is working. Buy Now, Pay Later (BNPL) services are steadily climbing at a rate of 39% per year for approximately 10 million Britons making their online purchases. 
What now for traditional banks?
Since traditional banks have little appetite for risks, they weren't built to handle the demands for embedded finance. BaaS companies make it faster and easier for fintechs and other companies to increase their offerings by embedding digital banking services directly into the purchase. Instead of seeing this as competition, traditional banks should collaborate with BaaS to benefit from this embedding.
What can Banking-as-a-service do?
With the help of banking-as-a-service, new players in the finance industry will have the capability of targeting niche communities and coming up with slimmer product sets. Also, the solutions that BaaS offers can give valuable insights to businesses on how they can improve their products or services. They will have the much-needed data to learn about industry trends, saving and spending behaviors, and general engagement with their offerings.
All these means that businesses can have more information on how they can improve the overall customer experience. This also means companies can deliver products and services that are more targeted towards the right customers. The possibilities that banking-as-a-service offers are endless in terms of innovation in the banking and financial services market.
Playrcart Gives You What You Want – Immediately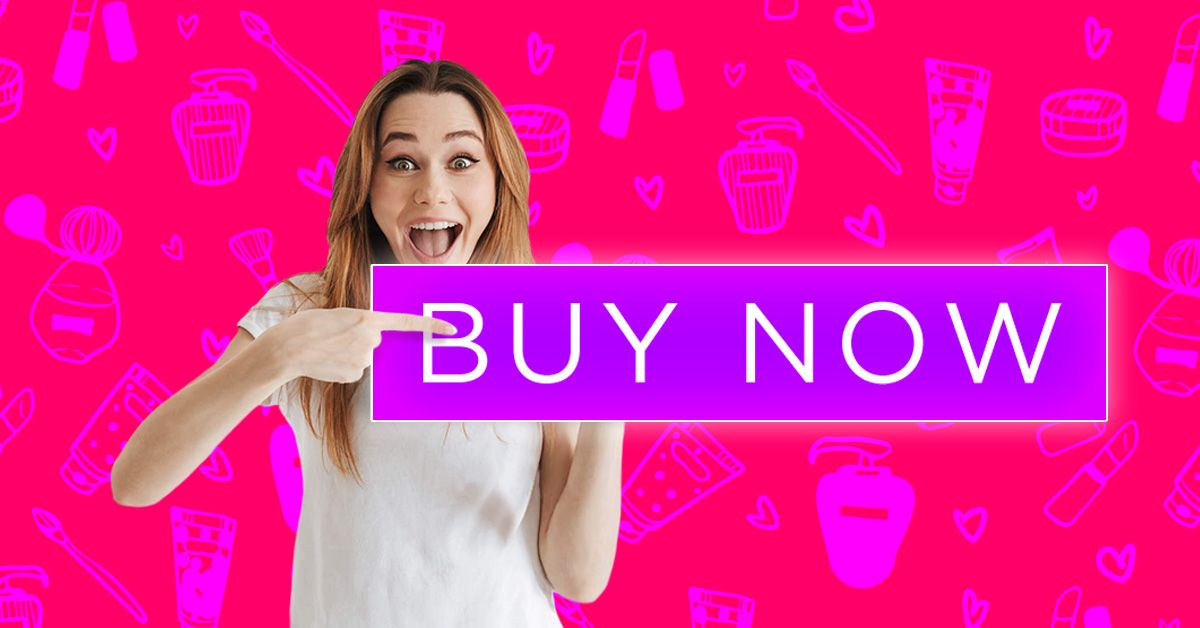 We've all watched ads and immediately thought, "I want that. Right now." Some of us wish we could jump right into the TV and into that sexy Ford F-Series quicker than we can have a second thought. But how many of us have gone to make a purchase only to be discouraged by the needlessly complicated payment process? "Too many," says UK-based startup Playrcart.
"We believe this is the future of advertising."
Founder Glen Dormieux, along with CTO, Richard Mason, created Playrcart born of that very frustration.
"What we're seeing right now is fairly traditional – they're doing the same thing time and time again."
Currently, when viewing an ad, you have to go through several pages in order to complete a purchase. How many sales are lost in that time-consuming process? "Too many!" say business owners in a Mr. Krabs-esque demeanor.
How Does Playrcart Work?
Playrcart has designed its platform to convert digital assets into instant transactions within the ad itself. How is that possible? Technology, stupid.
"You can actually make the transaction go directly within the asset itself. So you engage with the ads, you interact with the purchase within the ad without ever leaving that same piece of content."
"It effectively dilutes numerous clicks that you normally have to navigate through. The average of reduction clicks is about 75 percent."
With Playrcart, you can watch the trailer for a new Spider-man movie and buy tickets before it's even completed. You can schedule a test drive in the Ford F-Series as you're watching a professional drive it on a closed course.
Consumers will now have the option to purchase something when their emotional response to an ad is at its peak. You can see an ad for a major event and as you're riding that emotional wave you click and purchase tickets. As the ad concludes, you can emotionally conclude with it – satisfied.
You can see Playrcart's technology in action here. 
Playrcart is capitalizing on our instant gratification society, and they're doing it with modesty and innovative advances in technology.

"We want to hit them instantly while you've got their attention."
Crazy Things That Happened in 2021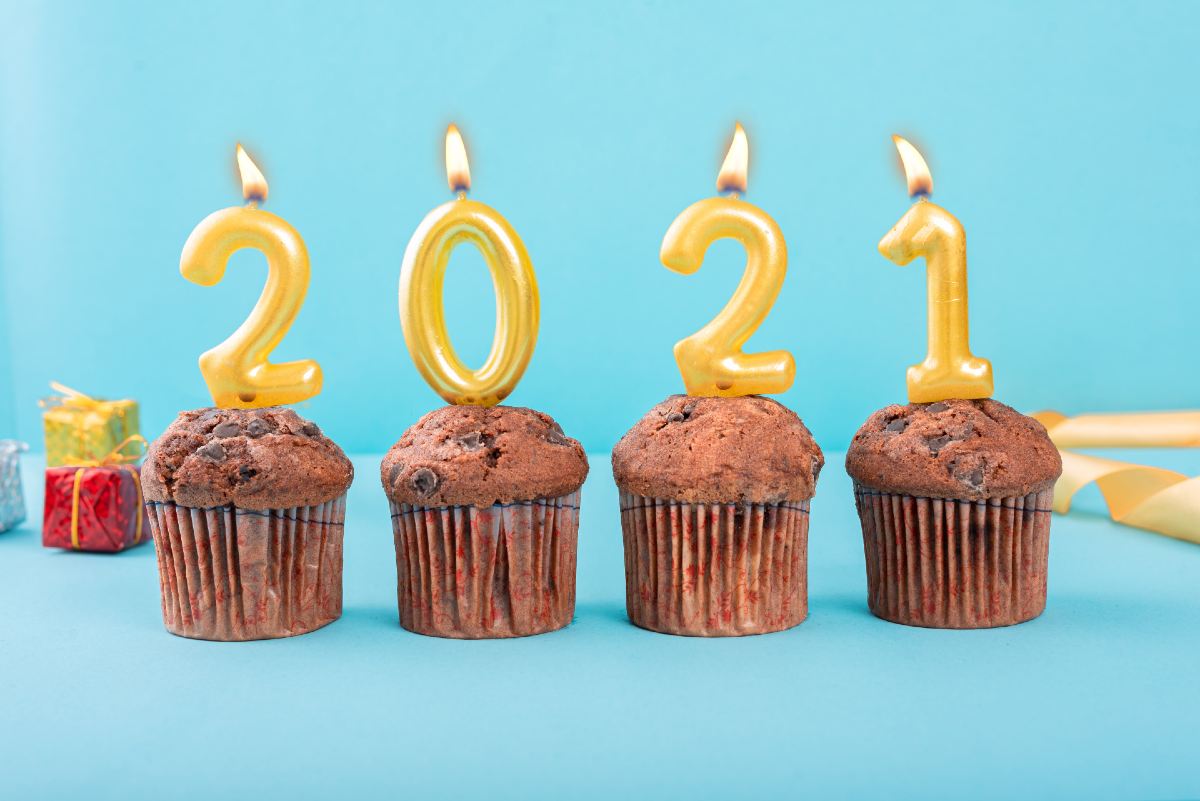 Although 2021 would probably go down in history as one of the craziest years in recent times, 2021 is looking like it's catching up. Here are a few of the crazy things that happened this year:
Capitol Hill Riot (January)
Early January saw a massive riot happen at the US Capitol. Former President Trump was charged with incitement in his impeachment trial in the Senate. This resulted in a mob that was pro-Trump, breaking into the building. This forced members of Congress to evacuate and left five dead.
Battle of the Billionaires (January)
Elon Musk has surpassed Jeff Bezos to become the richest man in the world. This, thanks to the increase in Tesla's share price giving him a net worth of more than $185 billion. Bezos was the holder of this title but went down with his $184 billion worth.
Trump Impeachment (January)
A call for Former President Trump's impeachment happened twice this year. Some Democrats and members of the progressive group, The Squad, called for his impeachment. This, after his supporters stormed the US Capitol.
Frigid Weather in Texas (February)
Brutal winter storms ravaged Texas for more than seven days. It caused unprecedented devastation that claimed the lives of at least 26 people.
The Grammys Breaking Records (March)
Records were broken in this year's Grammys, with Beyonce winning more awards than any in the award-giving body's history. Along with Megan Thee Stallion, they became the first female artists to win best rap performance, breaking records. BTS also made Grammy history by being the first foreign act to perform solo and the first KPop group to be nominated.
The Free Britney Movement (April)
Pop icon Britney Spears has been under a conservatorship by her father since 2008. In April this year, the hashtag #freebritney gained traction as fans cried for the singer to be free from the legal binding.
The Friends Reunion (May)
Not really a follow-up to the lives of the Friends character, but a reunion in which the main cast members reminisced about the good ol' times. The fans were treated to a recreation of the set along with some table reads from scenes that were rehashed. 
Bitcoin Price Plunge (May)
After hitting a record high of $64,829 in mid-April, Bitcoin prices plunged to around $30,000 at one point. All this is in connection with Elon Musk's Tesla's suspension of purchase with the cryptocurrency, citing environmental concerns over the mining process.
The End for Keeping Up With The Kardashians (June)
The month of June saw the end of the reality TV show, Keeping Up With the Kardashians. After 20 seasons on the air, the show ends with a two-part reunion special. However, this isn't the end for the Kardashians-Jenner, as they will star anew in a Hulu reality series later this year.
On another note, the year also saw the divorce of Kim Kardashian and Kanye West after six years of marriage.
All Eyes on Simone Biles (July)
The 2020 Tokyo Olympics was held in 2021 due to the pandemic. And on this one, all eyes were on Simone Biles as she has proven that she's not superhuman after all. The celebrated gymnast withdrew from the team gymnastics finals citing the "twisties" and her efforts to focus on her mental health.
Facebook Name Change (October)
From Facebook to Meta, the rebranding was announced in October in an attempt to own the metaverse. The company says that the new name is reflective of their ambitions that go beyond being a social media platform. CEO Mark Zuckerberg considers the move as a nod to the metaverse, the concept of a three-dimensional version of the internet.