Top 10 Apple Airpod Alternatives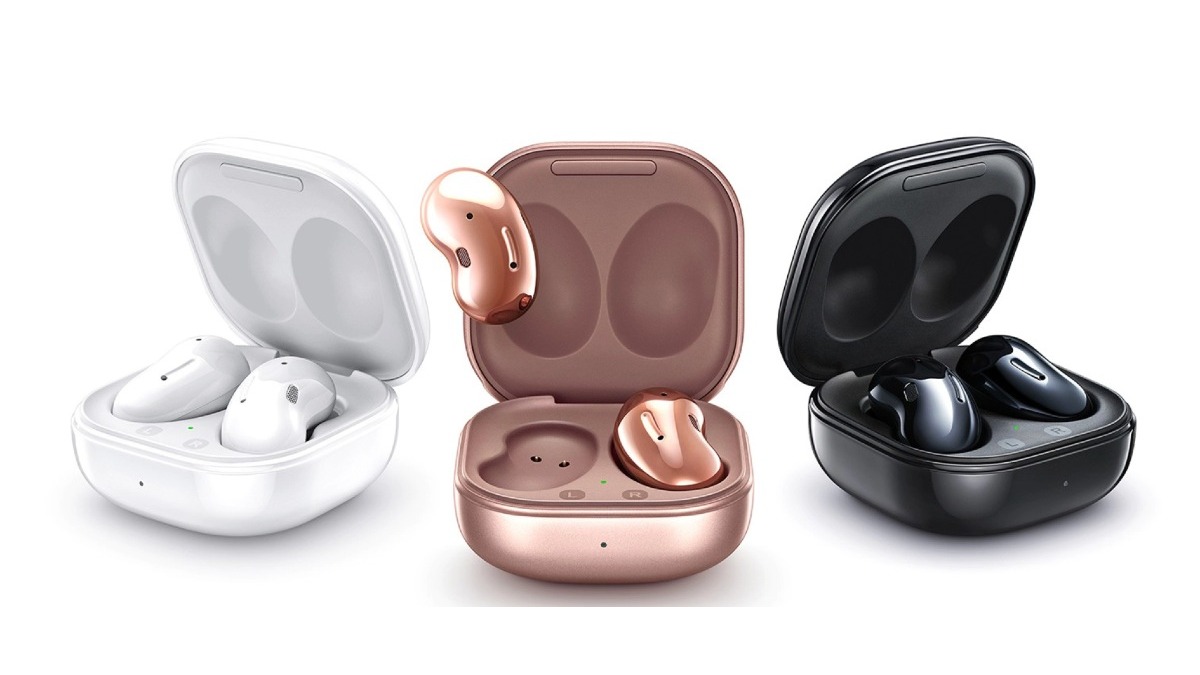 Many users have been raving about Apple Airpods since it first came out in 2016. After all, what's there not to like? You can enjoy the same sound quality sans the wires.
Now the absence of cords may seem trivial, but if you've ever tried working out while wearing traditional earbuds with dangly wires, you'd know.
So, if Airpods were so great, why would you want to find an alternative? The price point is one. A pair will set you back $159, and AirPods Pro costs a heftier $249.
Besides, it's never a bad idea to check out Airpod alternatives, given that many of them offer high-quality sound and cool features. Here are some products you may want to consider:
1. Samsung Galaxy Buds Live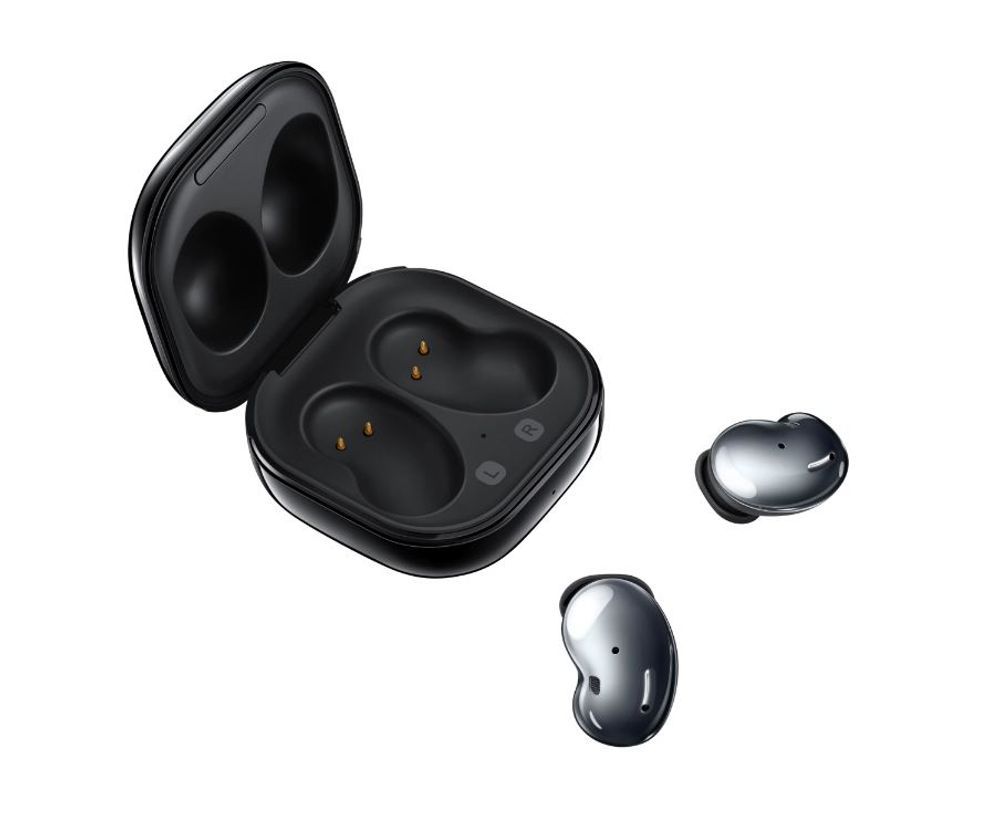 If an earbuds' look is as important to you as its function, check out Samsung Galaxy Buds Live. This comes in a unique bean shape and four beautiful color options: black, white, red, and bronze. It promises to fit in the user's natural surroundings and optimize their listening experience.
Price: You can buy Galaxy Buds for $119, given that you're eligible for a trade-in. Samsung also offers discount programs for first responders and those in the military, government, education sector, and other industries.
2. Anker Liberty Air 2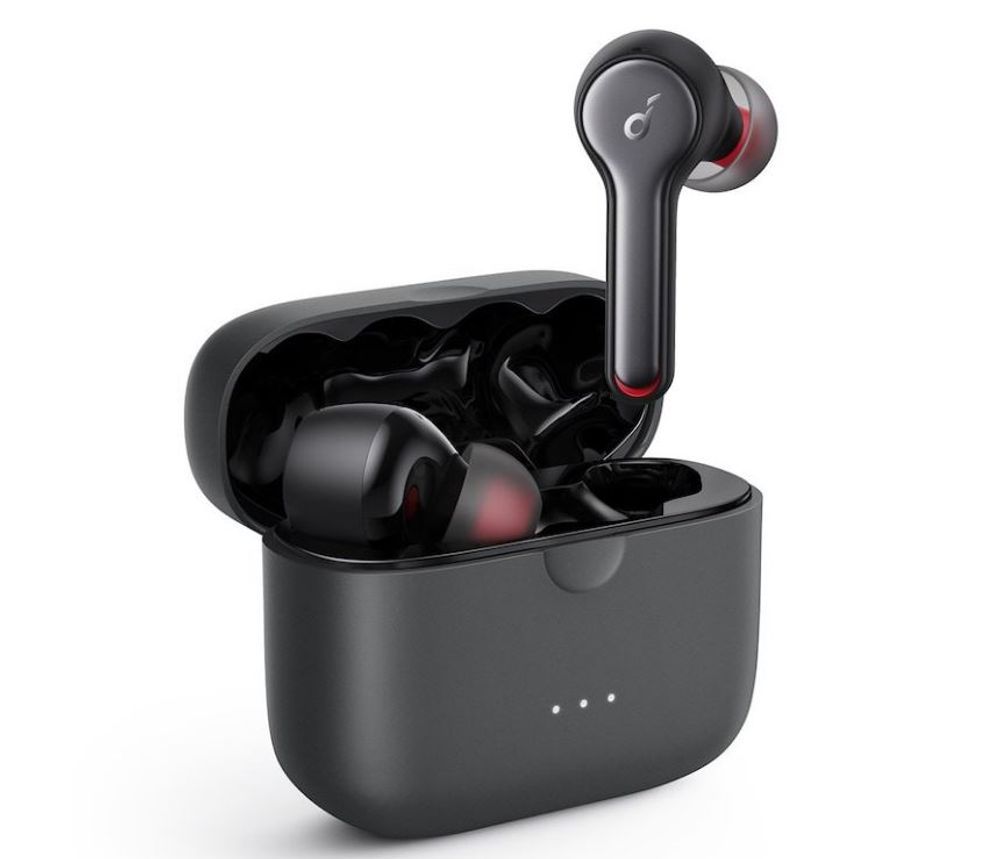 If microphone quality is as important to you as the sound quality, check out Anker Liberty Air 2. It features diamond-inspired drivers that increase the sound frequency bandwidth by 15% and deliver twice the amount of bass. It's also equipped with two mics and environmental noise reduction by 60 percent. These features make it an excellent option for home office use.
Price: Liberty Air 2 costs $99.99 from Anker's website.
3. EarFun Air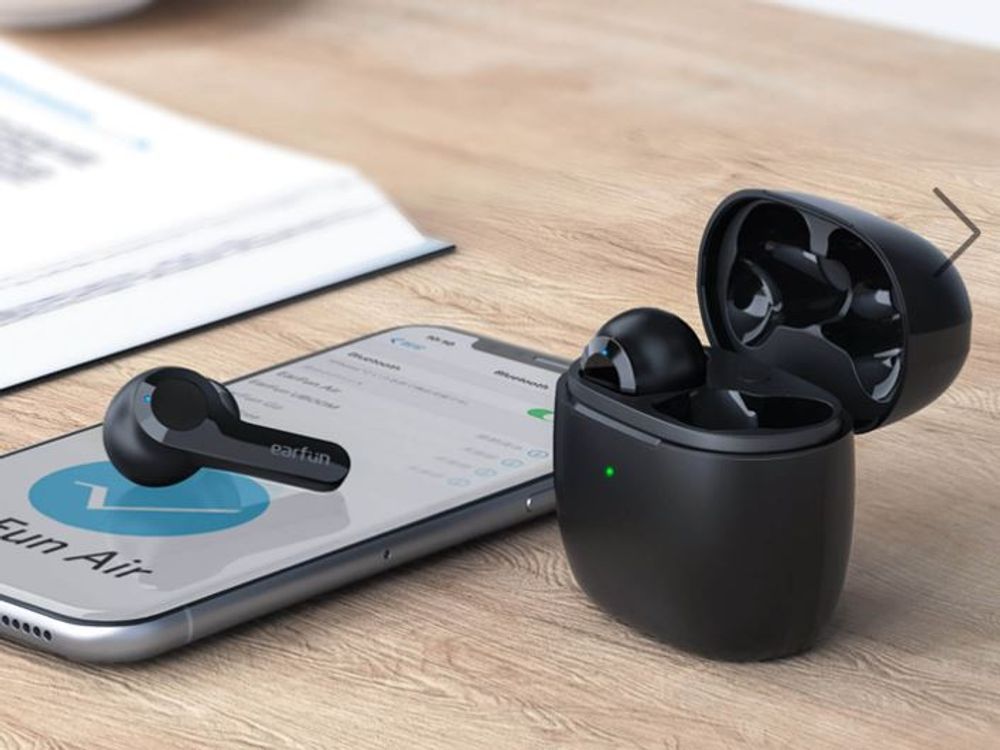 EarFun Air is one of the more affordable Airpod alternatives that offers quality sound without breaking the bank. It's the Winner of CES 2020 Innovation Award and iF Design Award 2020, so that tells you a lot about what it has to offer. It features intuitive touch control, custom-built composite cellulose drivers, and a single earbud option. Added to that, its IPX7 Waterproof with Sweatshield™ Technology keeps it sturdy even if you sweat buckets during a workout.
Price: If you're looking for cheap Airpod alternatives, this is a great option at $59.99 from EarFun's website.
4. SONY WF-1000XM3
Next on our list of Airpod alternatives is SONY WF-1000XM3 Wireless Noise-Canceling Headphones. This product takes pride in taking noise cancelation to the next level with its HD Noise Canceling Processor QN1e. Once you plug it in your ears, it's just you and your music. It also features dual microphones – one for feed-forward and one for feedback.
Price: You can buy WF-1000XM3 at $168.00 from Amazon, with free shipping and free returns.
5. SoundMAGIC TWS50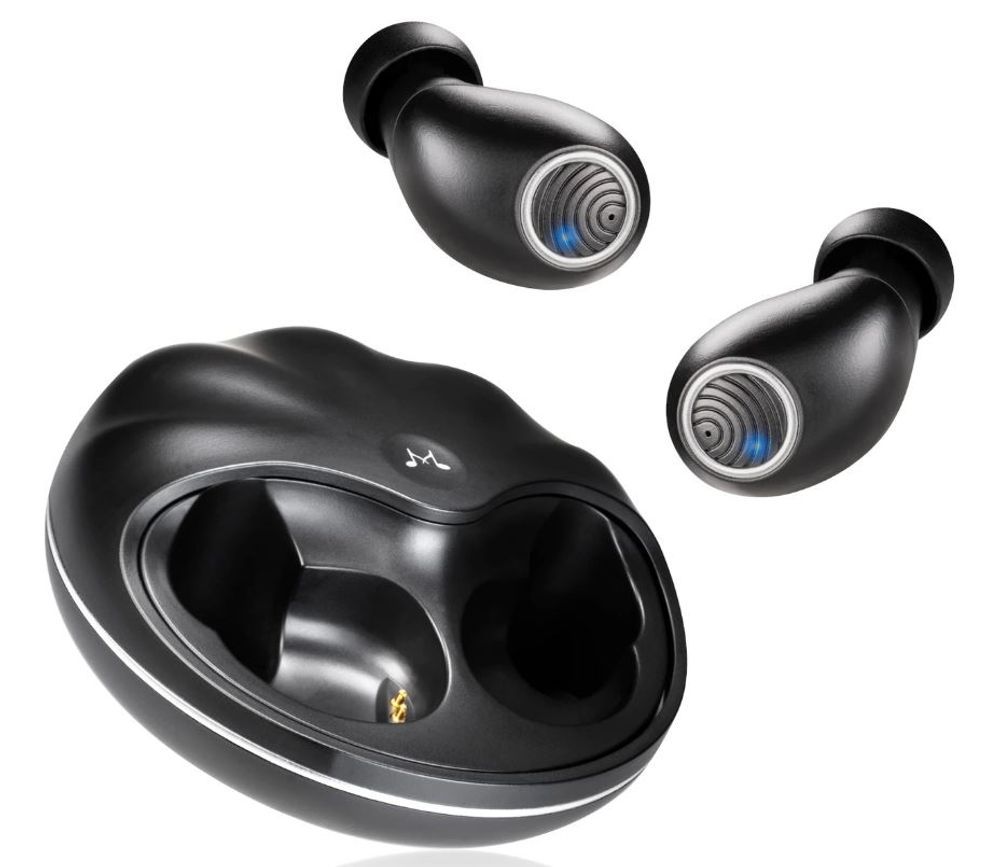 Some reviews claim this to be one of the best Airpods for android at an affordable price range, but we'll leave the deciding to you. SoundMAGIC TWS50 offers a wide transmission range and high efficiency and stability, thanks to its 5.0 Bluetooth chip with AAC. In addition to that, it also has a fingerprint touch control tailored for active use. It provides over 30 hours of playtime and a standby time of 45 days. 
Price: SoundMAGIC TWS50 costs $55.99 on Amazon.
6. Bose Sport Earbuds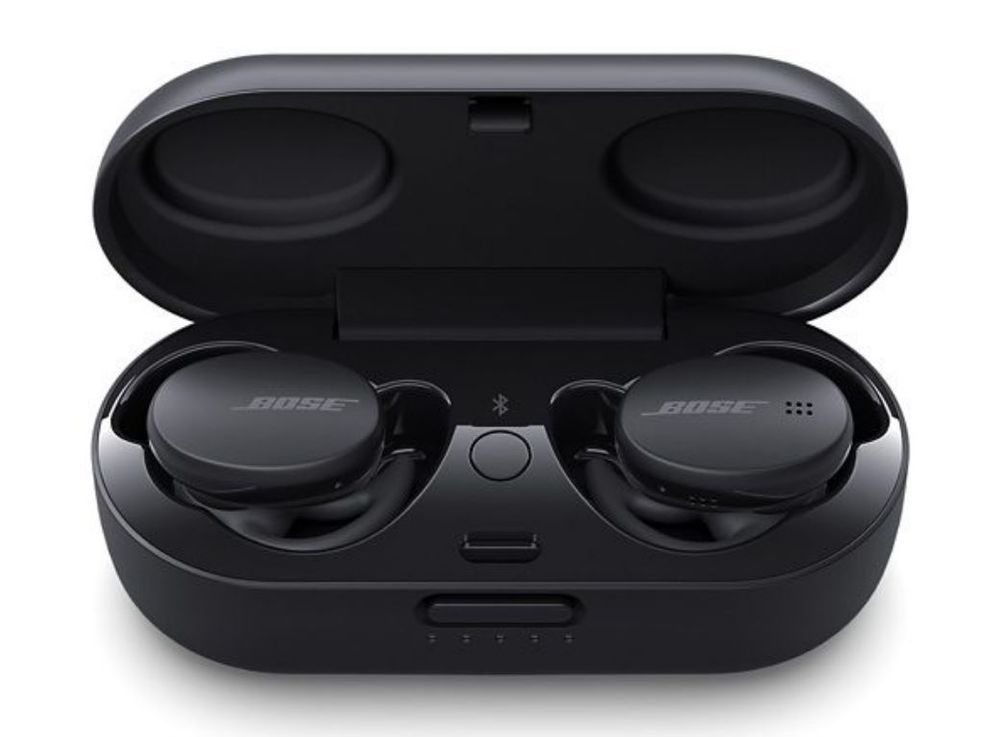 Bose Sport Earbuds promises lifelike sound coupled with a comfortably secure fit. If you've tried using earbuds before and found the tips uncomfortable after long wear, this product may be for you. The product was designed to sit snugly in the user's ear without causing a strain.
Price: This earbud sells for $179.95 from Bose's website. They offer a payment option that allows four installments of $45 with Bose Pay. They also offer a 90-day risk-free trial, free standard shipping, and free return shipping.
7. JBL Reflect Flow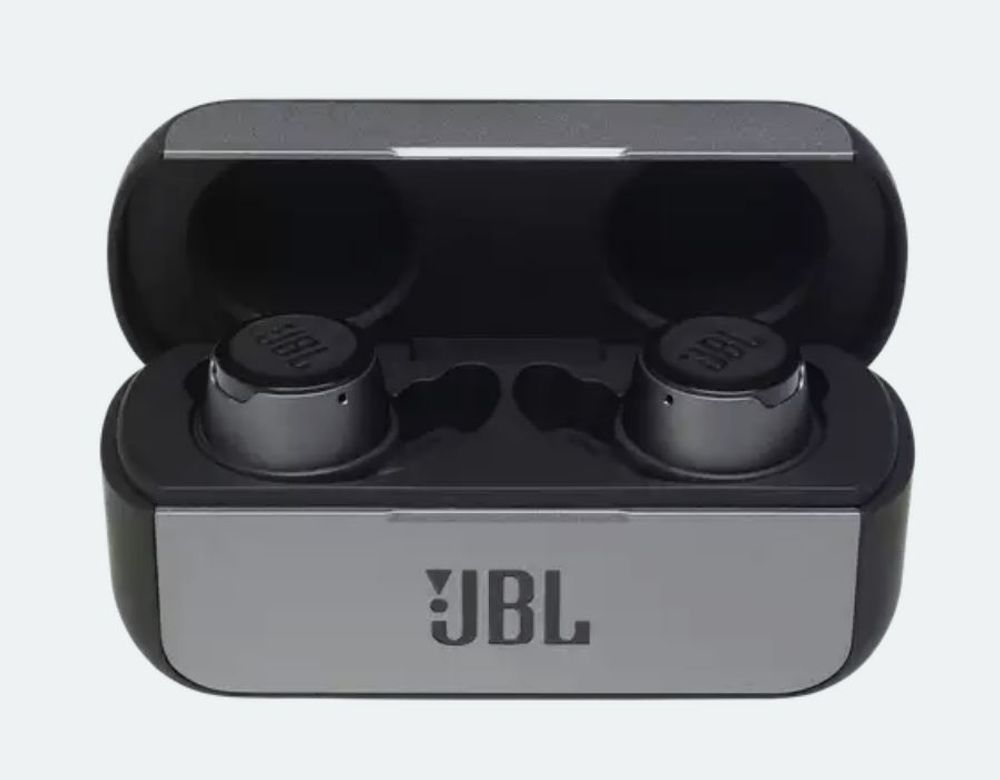 Don't you hate it when your earbuds run out of juice in the middle of a run or a workout? You're not likely to have that problem with JBL Reflect Flow. A ten-minute rapid change will let you use it for a full hour, making it a fitness partner that works as hard as you do. In addition to that, it provides better comfort with ergonomic silicone tips and Freebit™ enhancers available in 3 sizes. It comes in four colors: blue, black, green, and teal.
Price: JBL Reflect Flow sells for about $175.
8. Powerbeats Pro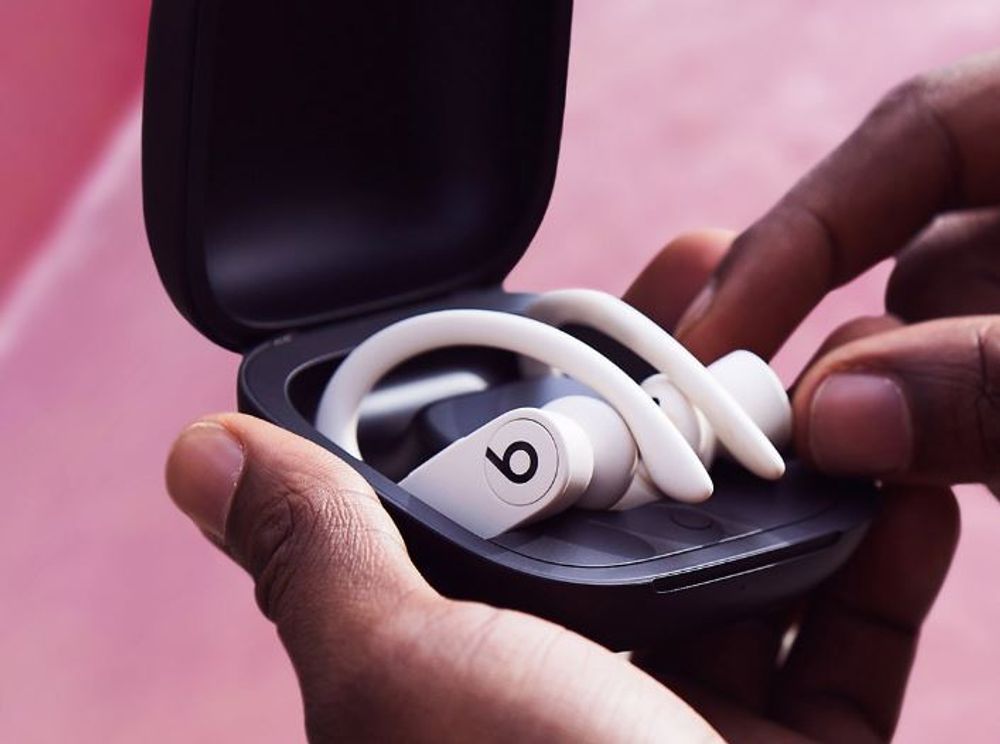 Given its look, Powerbeats Pro won't exactly make the list of the best Airpod clones. When it comes to performance, however, it certainly can hold up its own. This product is made for movement, given its adjustable and secure-fit ear hooks that stay in place with multiple ear tip options. It's also sweat and water-resistant, so you won't have to worry about wearing it during your workout sessions. It comes in a variety of colors, including Cloud Pink, Spring Yellow, Glacier Blue, Lava Red, Ivory, Black, and Navy. 
Price: Powerbeats Pro sells for $199.95 from Beat's website.
9. Jaybird Vista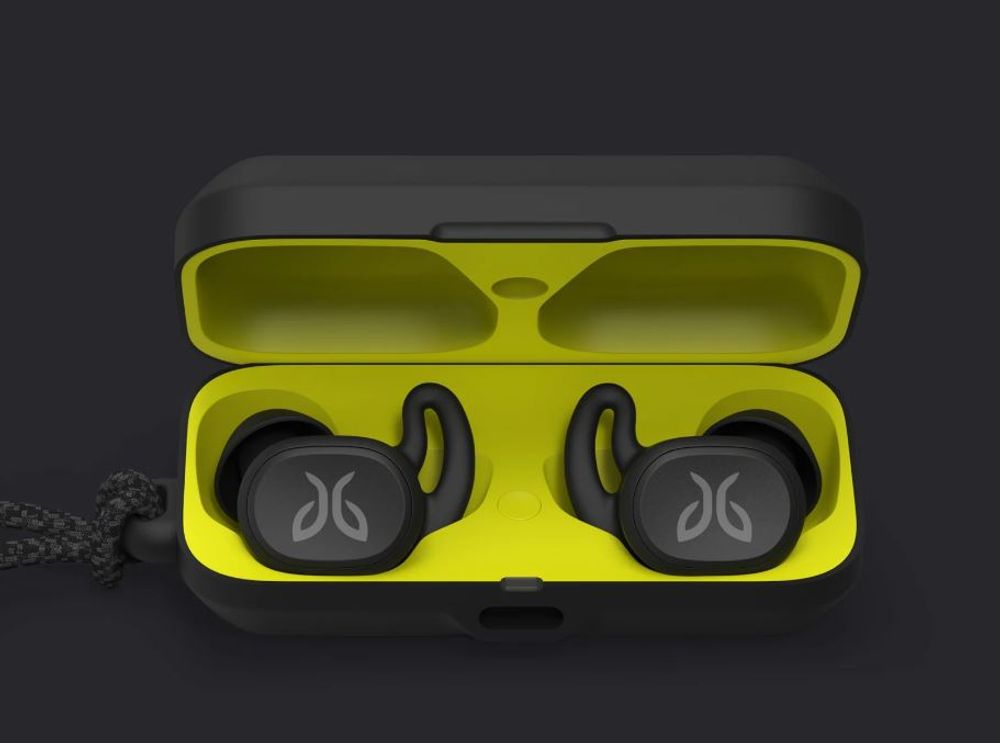 Jaybird Vista prides itself on being the "lightest, most compact, and most advanced headphones" the Utah-based consumer electronics company has ever made. It offers 16-hour battery life with charging case, waterproof and sweatproof sport fit, and premium sound with custom EQ. And if those features aren't enough to convince you, maybe their Runner's World Editors Choice 2019 award would. It comes in three colors, namely Black, Nimbus Grey, and Mineral Blue.
Price: Jaybird Vista costs $299 on Jaybird's website. Given its price point, it's more of an Airpod Pro alternative.
10. Sennheiser Momentum True Wireless 2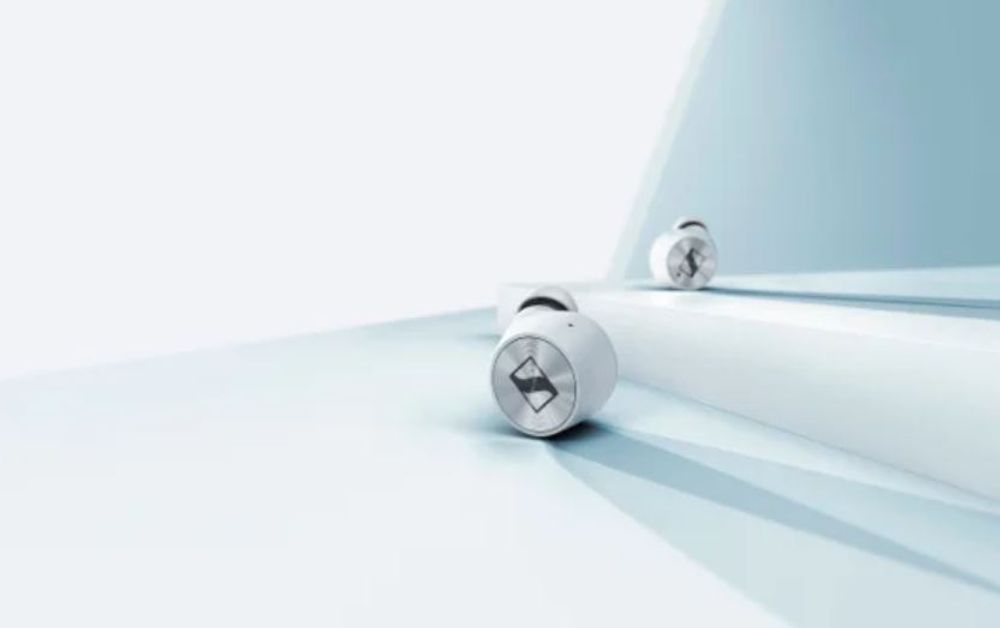 Last but not least, on our list of Airpod alternatives is Sennheiser Momentum True Wireless 2. Any music lover would dig these earbuds, given its "deep bass, natural mids, and clear, detailed treble." It also has built-in equalizers that would allow you to enjoy sound quality tailor-fit to suit your unique taste in sounds.
Price: Momentum True Wireless 2 retails for $299.95 at Sennheiser's eCommerce store. Now that's a heavier price tag compared to Airpods Pro, but if you're after an ergonomic and personalized listening experience, you may want to give it a go.
What to Know About ClickSend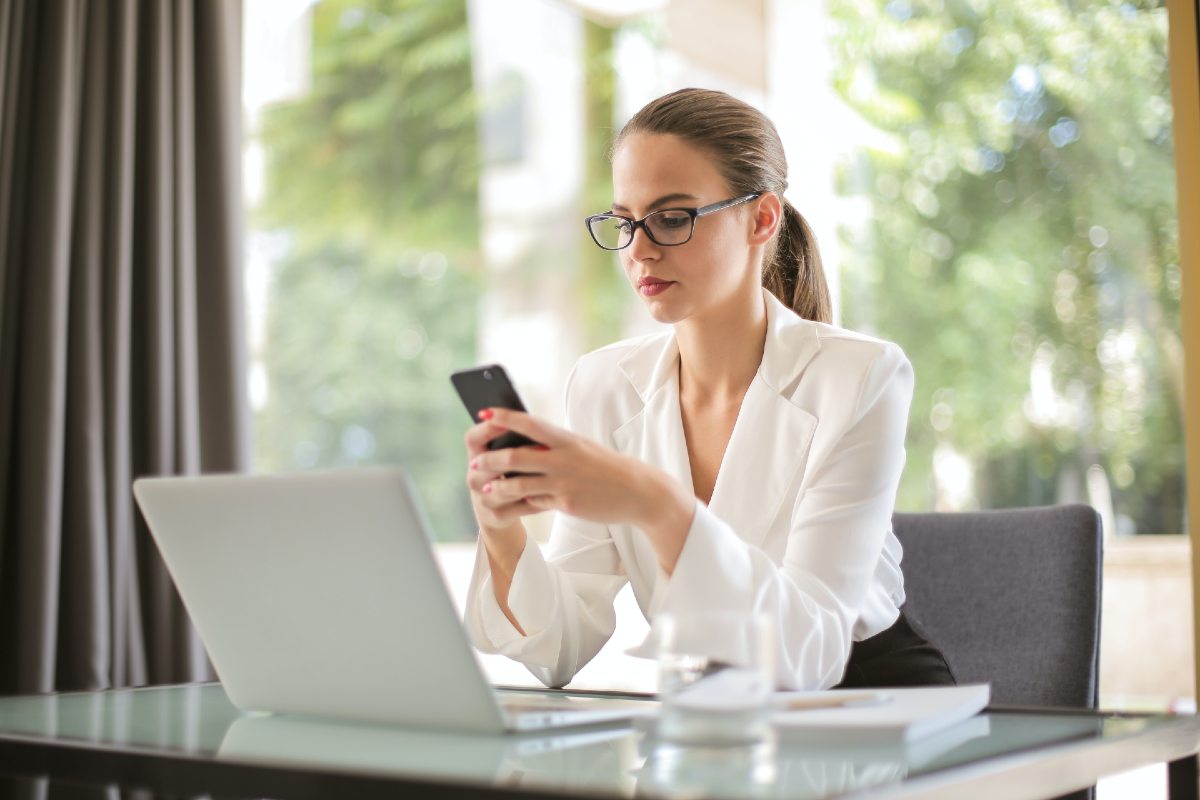 At least 67% of consumers are comfortable texting a business for appointments or inquiries rather scheduling through email and call. So if you're thinking about taking your SMS marketing to the next level, you're on the right track. Due to our ever-evolving technology there are a lot of SMS marketing platforms to choose from. In this article, let's take a deep dive and learn if ClickSend is one of the best SMS platforms out there. 
ClickSend Software Overview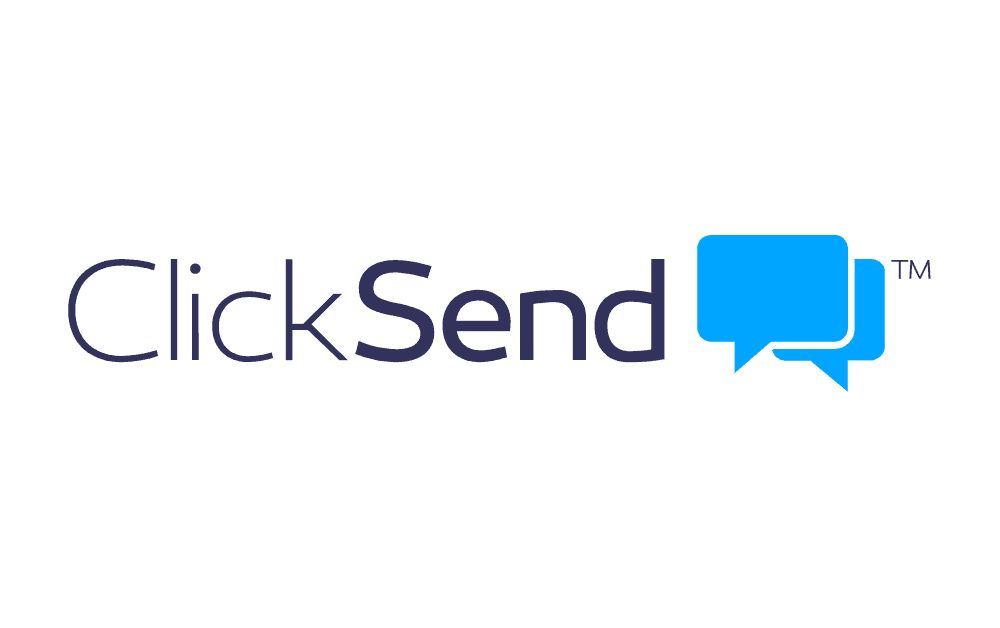 ClickSend is an SMS software for any type of business worldwide. Other than sending, receiving, and tracking SMS, it lets businesses send marketing or transactional memos to clients. It lets users send SMS using two ways: 
From a user dashboard, using ClickSend's SMS gateway.
Using a designed application program interface.
How Does It Work?
ClickSend is one of the popular cloud-based providers for SMS. It offers a variety of features to address client's SMS marketing needs and more. For example, brands can send and receive memos through API or dashboard via:
SMS
MMS
Faxing
Email Messaging
Text-to-speech calls
Letters via online cloud
Rich messaging channel
What Types of Businesses Uses ClickSend?
The SMS software is meant for medium and large enterprises. Specifically, the provider caters to industries such as:
IT
Retail
Advertising
Marketing
eCommerce
Hospitality
Healthcare
Banking and finance
Sporting associations
Transport and logistics
Non-profit organizations
Emergency services
ClickSend Features
Other than sending inbound and outbound SMS, ClickSend is a reliable provider that can improve communication. It allows users to:
Send bills or invoices
Offer customer service via text message
Personalize advertising
Manage and analyze marketing leads
Oversee delivery communications with the suppliers
Send our promos to customers
Remind customers about meetings and event via SMS
ClickSend: Pros and Cons
In this section, let's weigh the pros and cons of using ClickSend as the SMS provider of your business.
ClickSend Pros
Unlike other SMS providers, ClickSend only charges what you use. No need to pay for anything that's not relevant to your business needs. You only need to pay for the company's outgoing messages. There might be instances where your provider will charge some incoming messages. With this system, say goodbye to the wasteful monthly maintenance fee that's never applicable to the services you REALLY need.
Within a 14-day time frame, you can request for a refund. All you need to do is request within the time frame, and the ClickSend team will review your case.
ClickSend will beat comparable cheaper quotes
According to ClickSend, they can bet cheaper quotes by other SMS providers. So before you inquire about their custom pricing, be sure to check the prices from ClickSend alternatives.
Internal and external communications
The software allows users to communicate via email, SMS, voice calls and faxes. It allows your business to connect externally with clients and internally with the staff members. The other perks of using it is the ability to reply to inbound messages directly from its platform. It saves you the hassle of switching applications. 
Users highly praise the convenient SMS features of ClickSend. More specifically, they love its reply features that carry nearly any carrier options.
You can reach most countries without registration and additional cost. However, some countries need pre-registration, it depends on the regulation and restrictions of the country.
The company offers great customer support for their users. You can reach ClickSend's sales or support team via live chat. It's also possible to access the Knowledge Base section of their website in case your inquiry has been addressed there.
Generally, ClickSend is simple to use. Users can easily upload their client contact list and send out bulk messages if needed.
ClickSend has simple reporting and engagement metric features. It's a convenient tool to let users see the exact numbers of the messages they've sent. Also, you can keep track of how many text messages bounced, so it allows you to act more efficiently.
If your business uses Zapier, ClickSend has pre-built zaps for easy marketing automation.
ClickSend Cons
Data export and sharing insights is not possible
As mentioned in the pros, ClickSend allows a simple reporting feature. However, it's too simple. If you need to export and share your business insights, there's no easy way available using the software.
Some users complain about a few issues in creating their SMS campaigns. There will be moments where you need to modify or adjust some settings. Others say that they need to recreate the copy of their campaign entirely, and go back to step one.
ClickSend has a tight character limit. It also does not allow you to use any emoji on your text as it automatically sets your SMS into "two messages." As the pricing works on a per text basis, you might want to limit your message to one per recipient.
Not great for time-sensitive SMS campaigns
Some reviews also say that sticking to a time-limited campaign is not easy. Basically, whenever you send out an SMS memo, ClickSend needs to approve them. So while the team conducts their approval process, this might cause a setback for campaigns that needed to be released on schedule. To avoid this possible issue, it's best to set up your SMS campaign in advance.
Not the SMS marketing software for developers
ClickSend is a simple SMS provider. So if you're a developer, it will appear "too simple" in your perspective. As it is a great tool for marketers, ClickSend is not the software if you're a developer. It's not the ideal SMS marketing platform if you plan to do a lot of customized programming and automation.
ClickSend Pricing Plan
One of the pros of using ClickSend is their pay as you go pricing plan for outbound messages. It means you only need to pay for the services you've use.
Outbound SMS Pricing
ClickSend's rate per estimated messages:
Under 2,000 messages, $0.0271 per SMS
2,000 or more, $0.0194 per SMS
10,000 or more, $0.0132 per SMS
100,000 or more, $0.0097 per SMS
For outbound messages higher than 200,000 you'll need to contact ClickSend's team to give your business a quotation.
Inbound SMS Pricing
Dedicated ClickSend Number
$1.94 per month, no setup fee needed
Dedicated Shortcode
$1123.32 per month
$1123.32 setup fee
ClickSend: Frequently Asked Questions
Does ClickSend offer a free trial sign up?
Yes. ClickSend offers a limited free trial.
Is it possible for multiple users to share one account?
It's possible to add, manage and view as many accounts needed in your team. As the account owner, you can designate employees their own "subaccounts."
Does ClickSend have a character limit per message
We have two categories when it comes to ClickSend's character limit:
Users have a 160-character limit per one Standard message.
Unicode messages only allow up to 70 characters.
Is it worth it to use ClickSend?
In the end, ClickSend is one of the best SMS marketing platforms that boasts high ratings from users. It has a user-friendly software that delivers efficient, reliable and satisfying results.
Alternatives You Should Know About
If you're still undecided if ClickSend is perfect SMS software for your business, you can explore other alternatives:
SimpleTexting
TextMagic
HeyMarket
Salesmsg
Yotpo
Graphics Zoo Review From Me to You
Due to various unlimited graphic design services online, the graphic design industry expanded, offering more options to clients. We can say that the scene is more competitive now more than ever. However, let's focus on the Graphics Zoo business model. Let's weigh if their services can keep up with the fierce competition in the "unlimited" section of the industry. 
Graphics Zoo Overview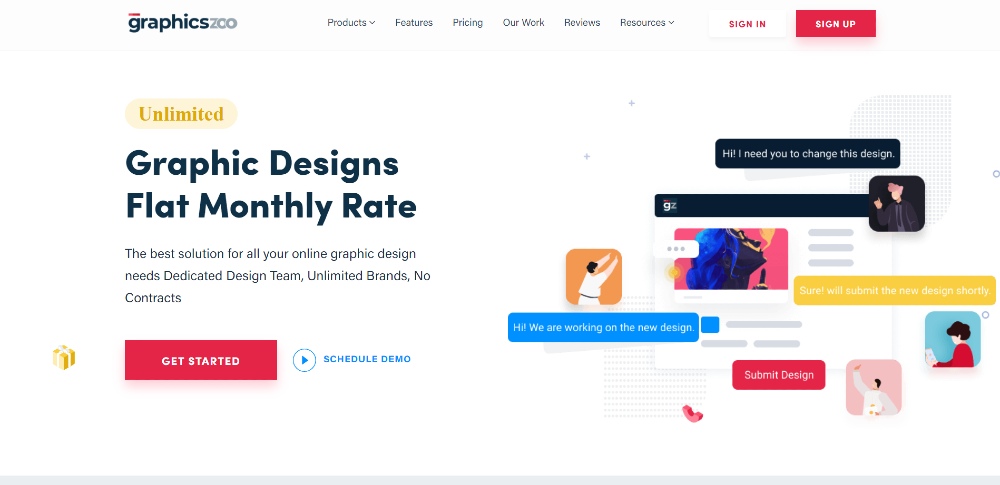 Graphics Zoo is an unlimited graphic design service that allows users to request designs on a monthly subscription. All clients have to do is create a submission with full specifications of their design requirements. It's also best to attach references to help designers take the creative path towards the client's preferences. The great thing about an online graphic design service is its flat monthly rate, with no added fees for revisions. 
Graphics Zoo: Business Model
Unlimited graphic design is a type of business model which allows clients to submit numerous requests per account. After presenting the design preference, expect a 24-hour turnaround or more before you can receive your output. If you receive a design output that's far from expectations, you can point out the changes you want to make for the revision. Graphics Zoo has a flat monthly rate with no contracts involved. It means you can cancel your subscription anytime without having any legal worries.
Graphics Zoo's Market
The design service is excellent for creative agencies, startups, independent businesses, bloggers, and entrepreneurs. As long as the business needs a continuous supply of custom graphic designs. Here are a few examples of companies that worked with Graphics Zoo:
Enicode
Bread of Life Inc.
Western Rockies Federal Credit Union
Perfect Imprints
Green Guard
So far, Graphic Zoos have more than 750 satisfied customers with at least 20,000 approved projects. It's also highly rated by their customers, earning whopping 4.9-star reviews.
Pros and Cons of Graphics Zoo
Graphics Zoo's Upside
Graphics Zoo offers a robust system that provides a collaborative space for designers and clients. It streamlines the whole submission and revision process. Using the tool, the clients can click on any submitted designs to pinpoint areas that need revision. It also allows users to leave a comment to provide more instructions to the designer.
Graphics Zoo offers a stellar project management system that allows efficient communication between both parties.
Brand profile features add accuracy and efficiency per design project. It quickly provides the design's purpose to designers.
Graphics Zoo offers a comprehensive design selection across various graphic design categories.
The ability to share one account among multiple users is helpful for most businesses.
Excellent customer support and design project management system
A team of versatile designers that can provide designs for any business types
Graphics Zoo's Downside
It's possible to encounter ill-paired designers that are not fit for other project requirements. It might consume time because of countless revisions.
You can only have one ongoing project per day. So if you're a business with a high design output demand, you should opt for a plan with more designers.
Graphics Zoo's system only allows you to chat with the designers. If you're more inclined to video calls, it might be a problem for you.
Graphics Zoo's Pricing Plan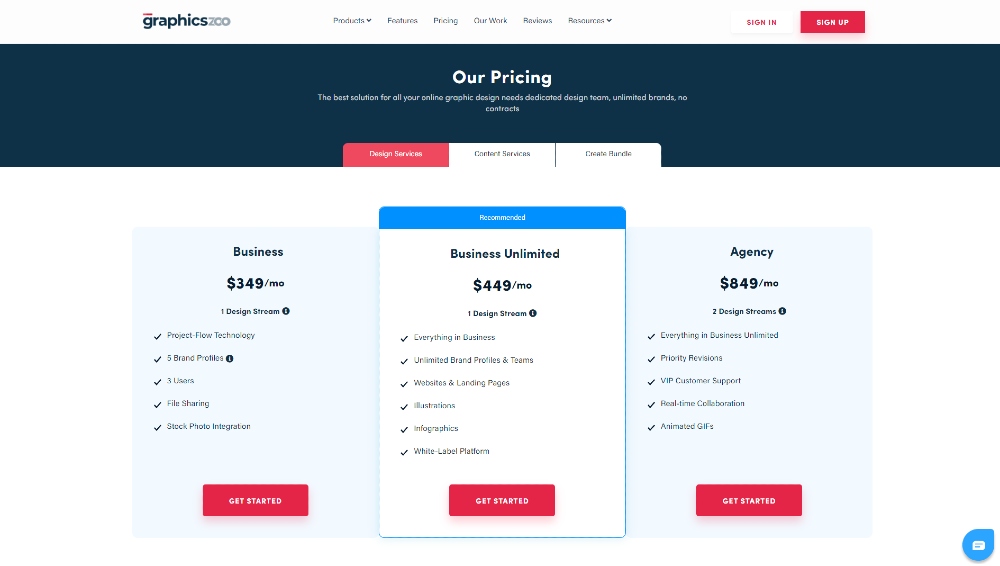 Graphics Zoo offers three monthly plans with robust features:
Business Plan
$349 per month
All basic features
One dedicated designer
Additional $349 for additional designer
Five brand profiles
Three users
14-day guarantee
Business Unlimited Plan
$449 per month
Everything included in the business plan
Unlimited brand profiles
Unlimited users
White-label platforms
Customized web design service
14-day guarantee
Agency Plan
$849 per month
Everything included in previous plans
Two dedicated designer
30-day guarantee
Other Alternatives You Should Know
If you're looking for more options with a similar business model as Graphics Zoo, don't worry. Here's a few popular unlimited graphic design service:
Airtags VS Tile: Where to Turn When You Lose Your Stuff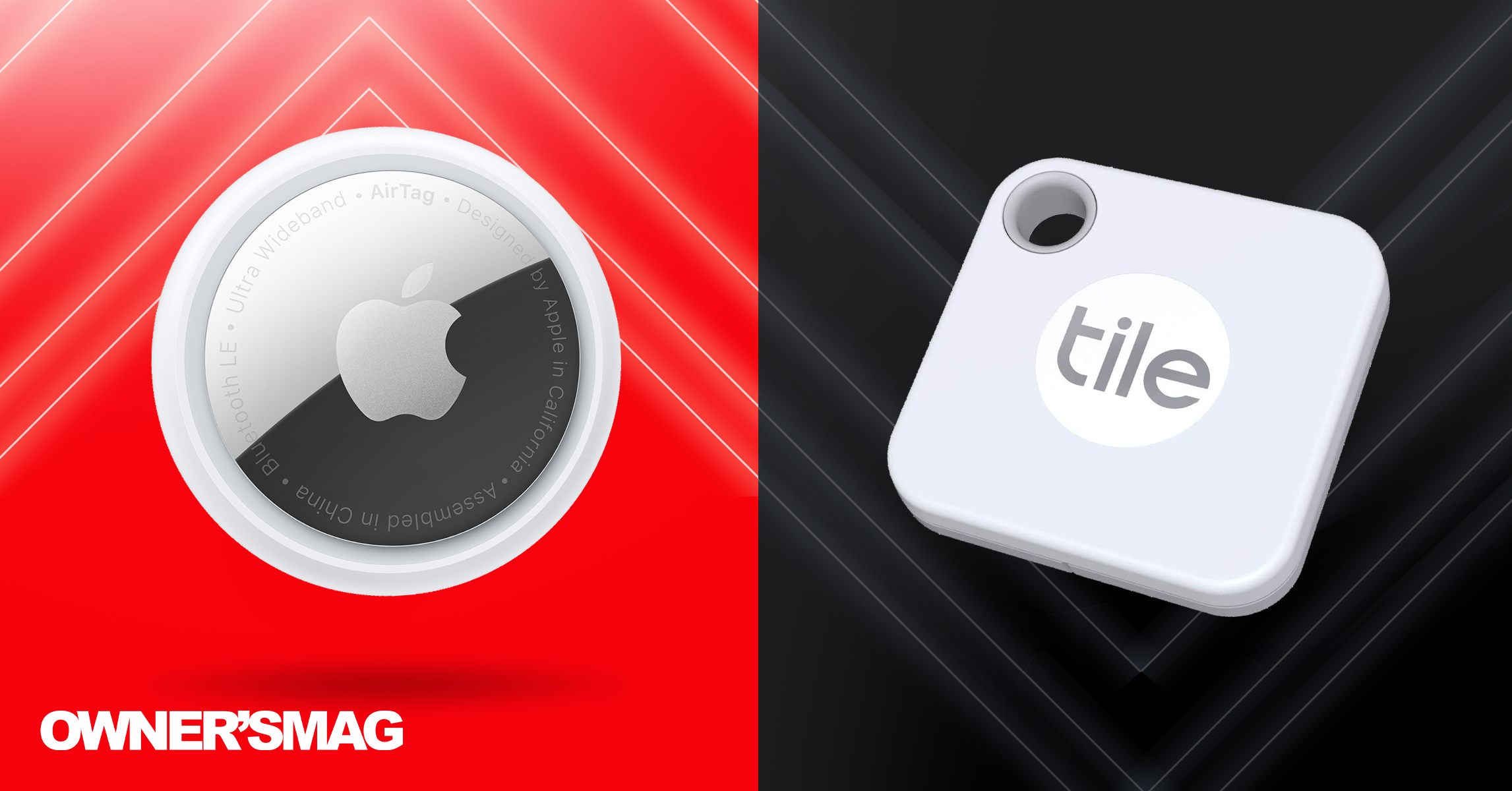 The Apple Spring Loaded Event has millions of Apple users excited over its new announcements and updates. Among them is the Airtags, and it's part of Apple's "Find My" collection. However, the tracker faces stiff competition from an established brand called Tile. It's way ahead of Airtags, but does Airtags give Tile a run for its money?
Here's our take on the Airtags vs. Tile debate.
Airtags vs. Tile: Look and Feel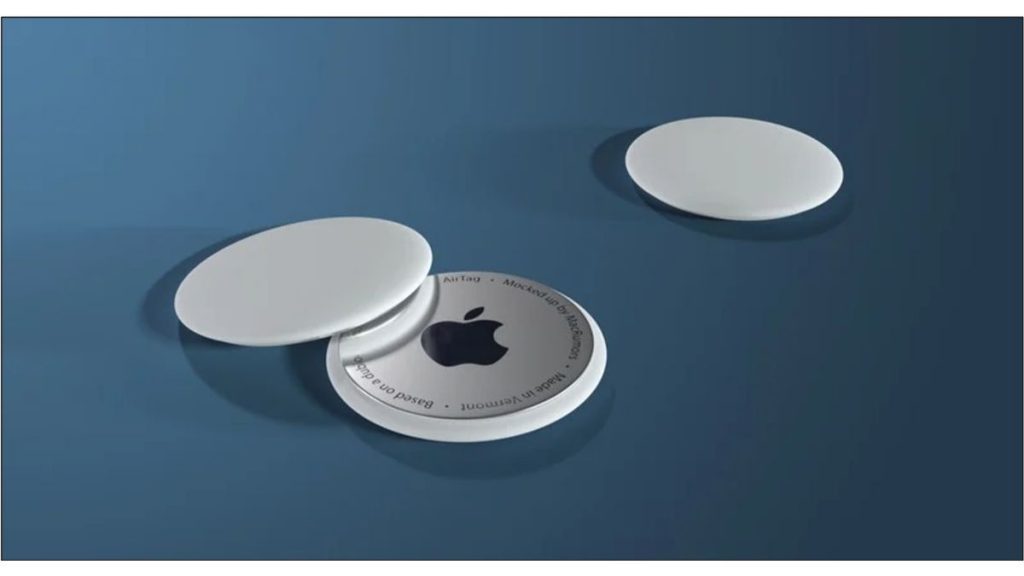 The Airtag comes in one color and shape so far: white and round. On the back, it has a small stainless steel cover that gives you access to the replaceable battery. But, if you want to add some color to your Airtag, Apple made colorful keyrings available for buyers. You can make it classy by buying a Hermès keyring, charm, or luggage tag.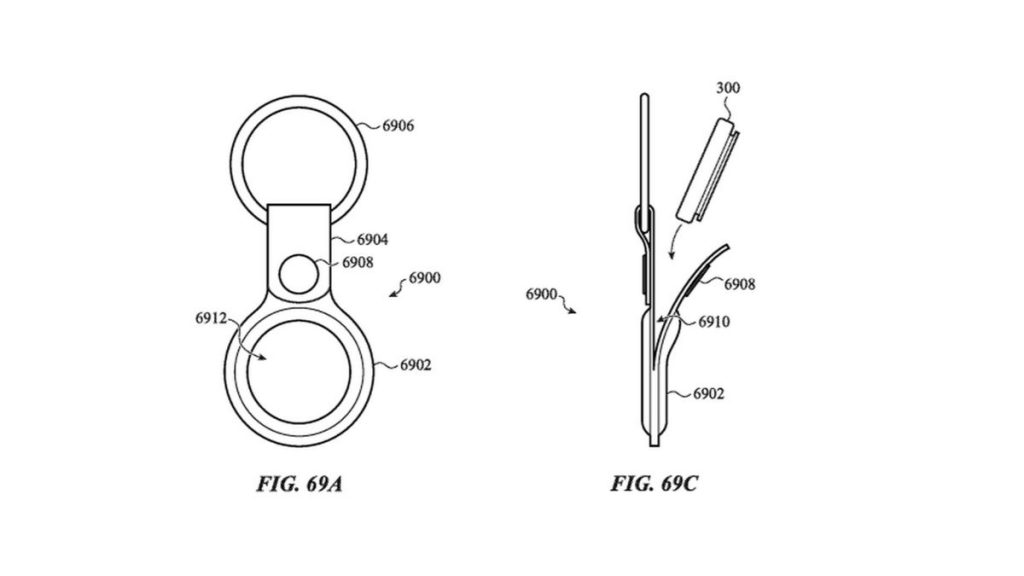 Meanwhile, Tiles come in different colors and shapes, depending on which ones you'll buy.
The Pro and Slim Tiles have four available colors:
Ruby Red
Black
Azurite
Rose
White (only comes in the two and four-packs for Pro)
The Pro is a square plastic with a small hole on the upper left. You can slide a part of the back when you need to replace the battery. The speakers are also at the back. It has a button that will pair your Tile to the phone for the first time or help you locate your phone.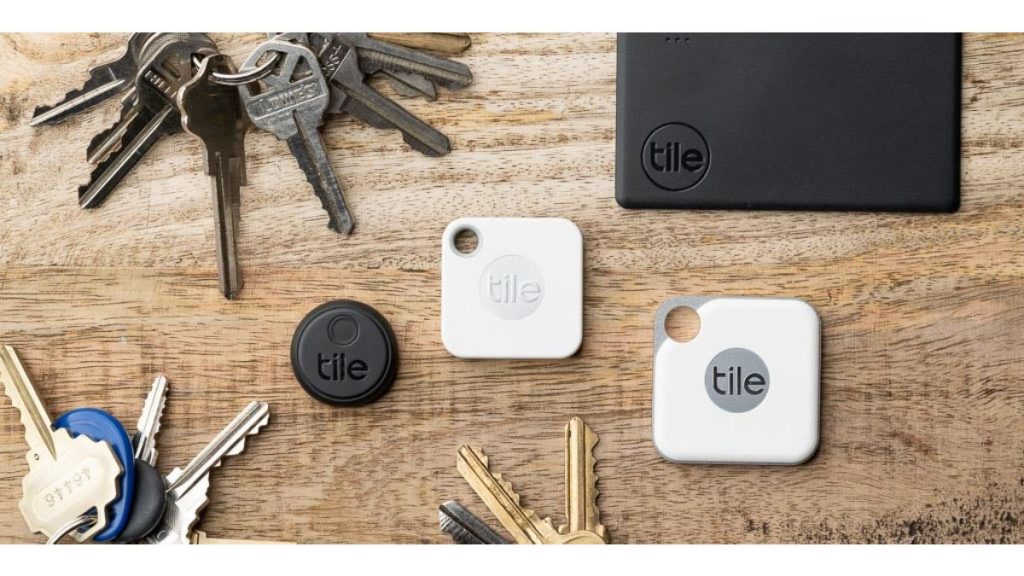 On the one hand, the Tile Slim is rectangular, and the speakers are at the front of the Tile. On the other hand, unfortunately, the battery is built-in, so you can't replace the battery.
The Mate is white and looks similar to the Pro.
Meanwhile, the Sticker is round and comes in black. As the name implies, you can stick this anywhere. Like the Slim, the battery is built-in. This one is closest to the Airtag look.
Aside from colors, Mate also has different Limited Edition designs available.
You can fit the Airtags and all Tile products inside your bag. In addition, you can stick Tile Stickers on items such as your remote control, water bottle, and wallet.
Verdict: Let's give this to Tile. It's cool to choose between colors and different Tile types.
Versatility and Functionality
Tile has been in the tracker game longer. Since 2013, the company has expanded its line of Tile products. As of 2021, the current Tile line consists of:
Tile has the upper hand in terms of versatility. After all, they are ahead of the game.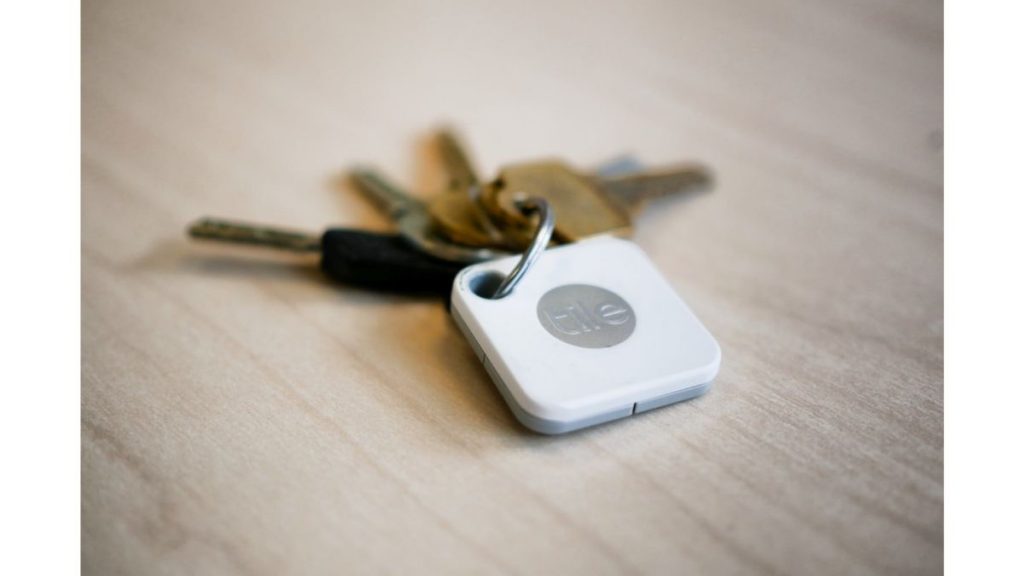 When using Tile, both Bluetooth and location should be active to pair the device to any item. You can choose an item to assign to your Tile. From there, you can select a ringtone that you want to stick with. And that's it. It's all paired up.
Customers can use Tile on Windows, Android, and iOS devices.
For the Airtag, you need to open the Bluetooth first. Once you unwrap the Airtag from the plastic, place it near your device, and it will pair after a few seconds. You can even choose the category of where you'll put your Airtag (e.g., keys, backpack).
Airtags are exclusive to iOS devices. Its Precision Finding feature is compatible only with these devices:
iPhone 11, Pro, and Pro Max
iPhone 12, mini, Pro, Pro Max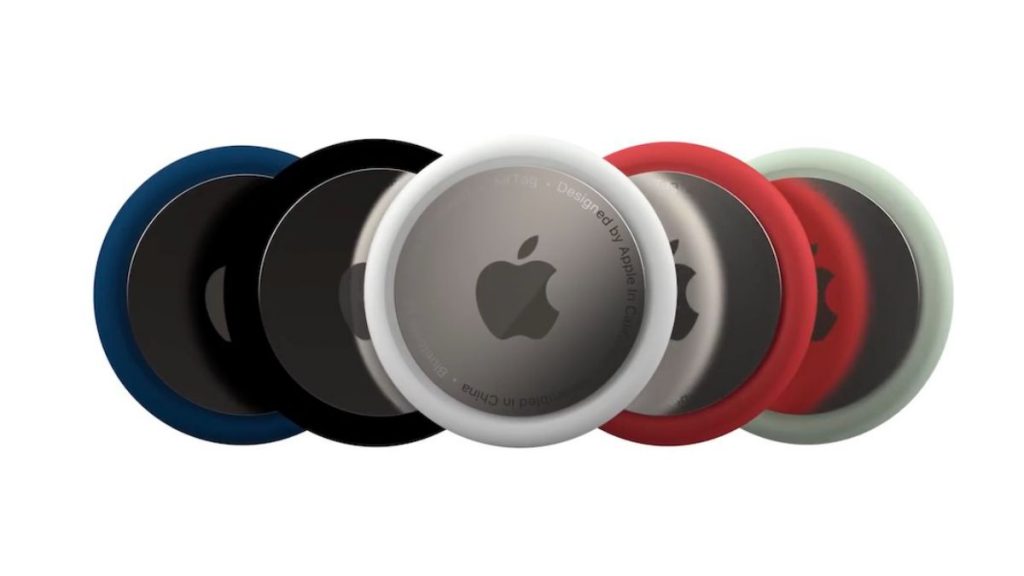 Verdict: Tile wins this round again. After all, Tile has had the upper hand for almost ten years and has developed different products ideal for the needs of its various users.
Finding Your Things
Once you set up your device to your respective tracker, it's time to test which is the best.
If you want to find your items using Tile, open the Tile App, click on the Tile, and click Find. It will alert you with the ringtone you set for the Tile.
Tiles aren't the only things you can find. For example, you have your Tile on hand but need to find your phone, press the button on your Tile twice, and it will help you locate your phone. In addition, the 2020 Tiles are updated to notify you even if your phone is on Silent mode.
On the other hand, you have two options when finding an item with Airtag. That is, of course, you have compatible devices for the Precision Finding feature. You can locate an item through sound or Precision Finding. If an item is within range, it will direct you to the item and notify "Here" when you've reached your destination.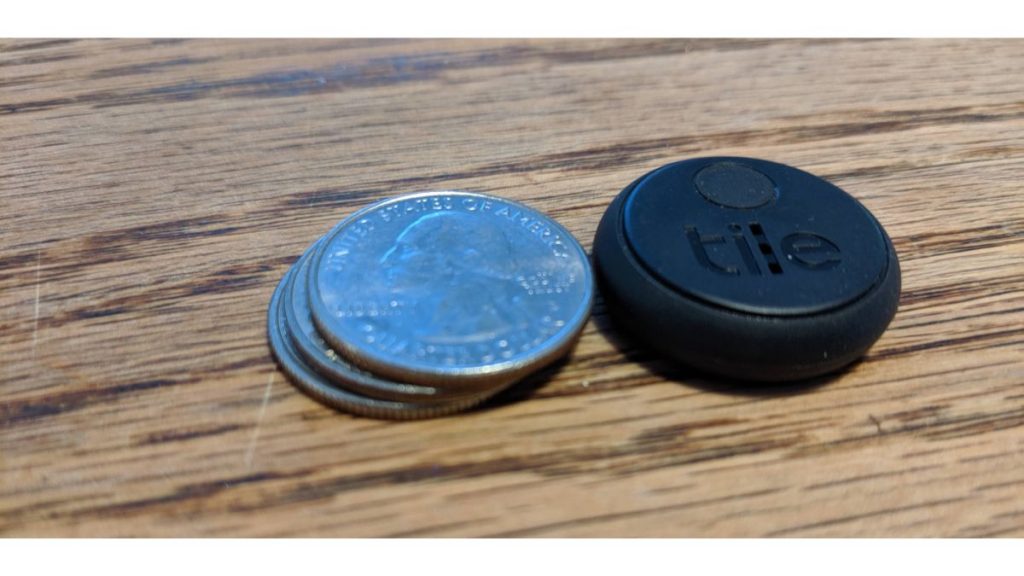 Finding Items in Public
In instances where you do lose an item in public, how are these trackers in action?
Tile has the Tile Network. So, for example, you lose your Tile. But another user may be within range of your Tile. The app will notify you that someone has found your Tile.
Airtags follow the same method. But Apple goes the extra mile by activating Lost Mode for an Airtag. You'll immediately get notified of your item's location, even if the person who found your item doesn't have an iOS device. It's all thanks to NFC.
Verdict: This one's a tie. Airtags don't have buttons that will help you locate your phone, but it has Precision Finding. Meanwhile, Tile can help you locate items through sound only, but it can help you find your smartphone with a push of a button (or two).
Airtags vs. Tile: Prices
Tile has more products in its tracker line. While they may have an advantage over versatility, let's see which one is worth buying.
As a new release, there's only one type of Airtags available for Apple users.
The cost of a one-pack Airtags is $29.99. Meanwhile, the four-pack is $99.99.
But what about Tile? Here is a breakdown of their prices for each type of Tile.
Pro
One-pack: $34.99
Two-pack: $59.99
Four-pack: $99.99
Mate
One-pack: $24.99
Two-pack: $47.99
Four-pack: $69.99
Slim
One-pack: $29.99
Two-pack: $53.99
Sticker
Two-pack: $39.99
Four-pack: $59.99
Verdict: Once again, Tile gets the win here. You can get a Tile based on your budget.
Airtags vs. Tile: Other Specs
Range
Tile specifies the range of how you can find your tracker in your home or anywhere else. But, of course, this also depends on which Tile you want to get.
Tile range: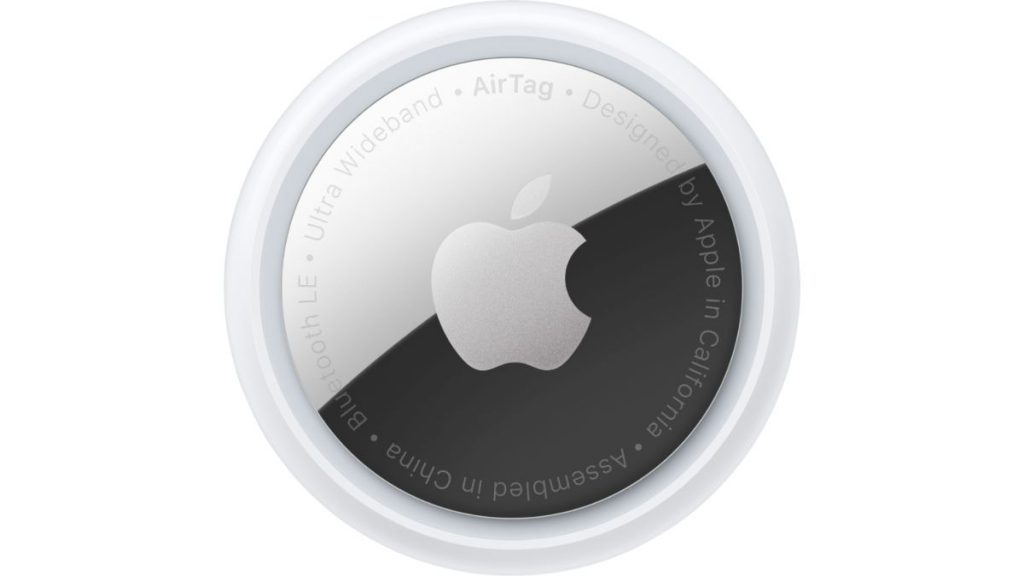 Pro: 400 ft.
Mate and Slim: 200 ft.
Sticker: 150 ft.
On the other hand, Apple didn't specify the range for their Airtags. However, TechCrunch estimates that it could be 40 ft. Meanwhile, TechRadar suggests that it could be as wide as 800 ft., considering it uses Bluetooth 5.0.
Water-Resistant or Waterproof?
Airtags are water-resistant, but Tile Pros and Mates are too. The Tile Slim and Sticker are waterproof.
Customization
Apple offers free engraving on the Airtags. On the other hand, Tile doesn't have personal customization options, but they have different colors, as mentioned above. Also, for Tile, you can set the ringtone to whichever sound you like.
Privacy
Trackers like Tile and Airtags may pose the issue of privacy because you can slip a Tile or an Airtag in another person's bag or belonging. Based on news reports, it appears that Apple has addressed potential privacy concerns. Airtags have a "Pairing Lock" that won't pair an Airtag with another device.
If, in any case, someone could be stalking you, you will receive a notification that there's an Airtag with you. Even those without an iOS device or smartphone can still benefit from this feature since the Airtag will make an alarm if it's out of range after three days.
On the other hand, Tile says that they don't sell or save any of their users' data. They keep your data anonymous and of other Tile users.
Integrations
Users can connect Tile to their partners. Here's where you can integrate Tile:
Fitbit (Inspire 2 has a built-in Tile)
HP (has products with built-in Tile)
Amazon (Amazon Alexa)
Conclusion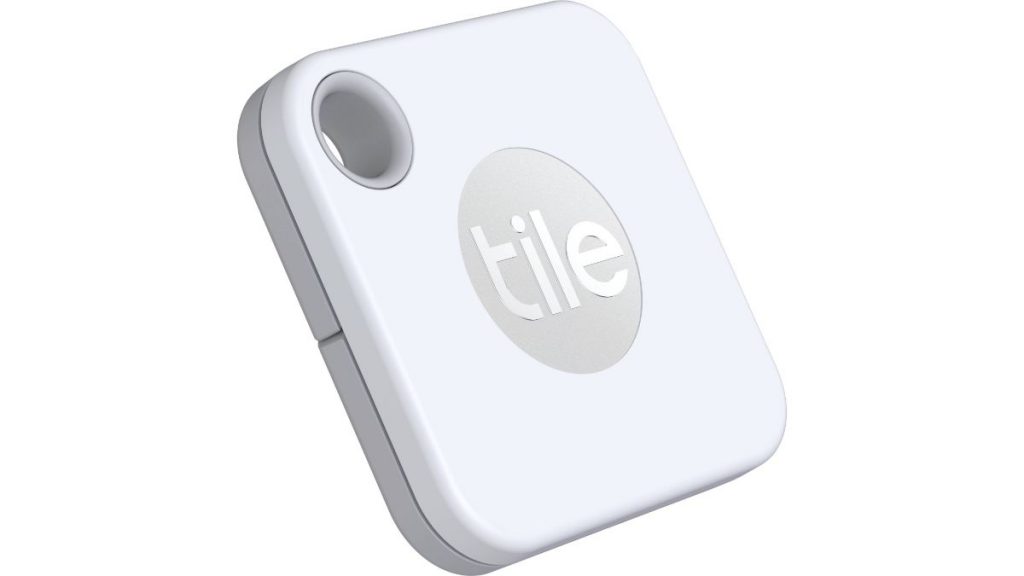 Tile has the upper hand as it's been in the market for almost ten years. In addition, it has different product lines and prices for various budgets. But it doesn't mean that Apple's tracker isn't inferior. Even if it's a new release, it's a worthy competitor to Tile. It's way ahead in the privacy and precision tracking game.
Regardless of what you choose, both trackers do their job in helping you locate items instantly. Plus, you can be sure that trackers have privacy features in place and will give you peace of mind.
Check us out for more tech reviews.