Therapy dogs entertain special needs children amid pandemic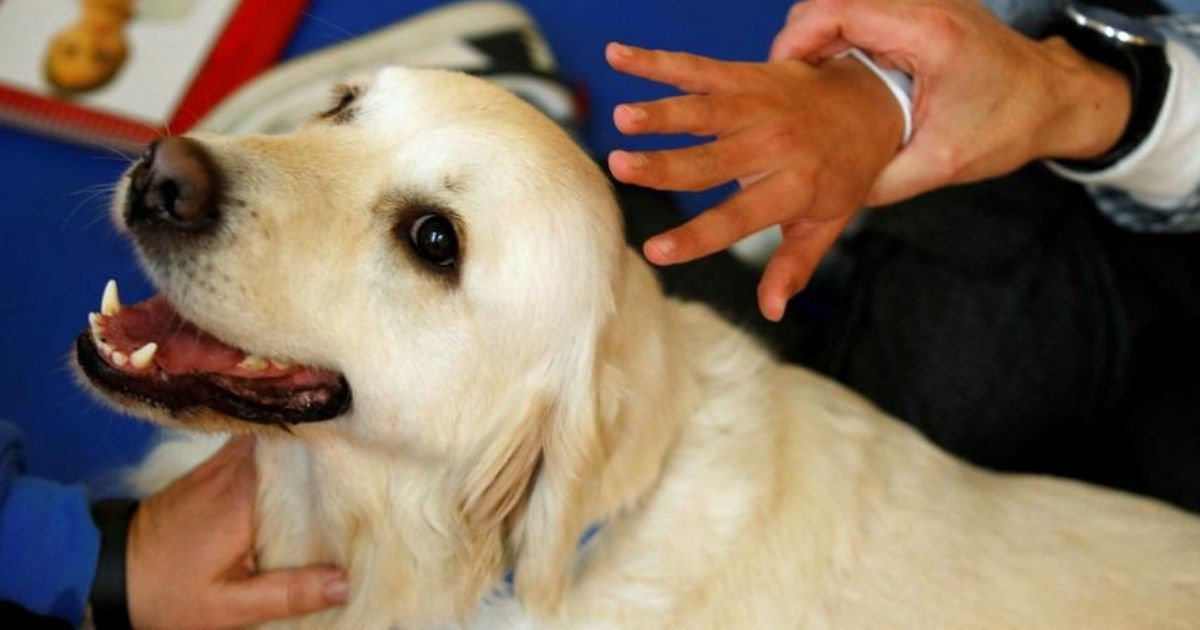 SANT VICENC DELS HORTS, Spain – With everyone adjusting to the new normal to curb the spread of the coronavirus disease (COVID-19), students in a special needs learning center are getting their regular dose of cheer from a new program. Their new therapy comes in the form of a furball with four legs, a wagging tail, and a tongue-out smile.
According to the school director, the students seem to enjoy their therapy dog program even more amid the pandemic. After needing to stay at home for six months due to COVID-19 restrictions, students are extra excited for pet playtime. Luckily, the school's therapy dogs are always game for fun and warm cuddles.
"What we have noticed a lot during the time of the pandemic is that they pay much more attention to the dog," Meritxell Arias, a special education teacher, told Reuters.
Arias explained that teachers need to wear face masks in school as it's part of COVID-19 protocols. As a result, students can't see their facial reactions and friendly smiles. On the other hand, dogs don't need facial reactions to show love. In fact, teachers noted that letting students play with therapy dogs is giving them a response they didn't initially expect.
Helping Students Keep Calm
Hector Aguera, a 14-year-old student with an autism spectrum disorder, expressed how the therapy dog program helps him. But he admitted that it wasn't always that way.
"I was very afraid of him because I had never seen such a big dog," Aguera told Reuters. Over time, he developed a close bond with the therapy dog.
"Niko helps me when I am nervous or overwhelmed, and I need help; he comes, I pet him, my nerves go away, and I remain calm," he added.
Pet Therapy for Children with Special Needs
Many health groups explore pet therapy as one of the programs to provide a feeling of calmness to patients. Aside from mental health centers, nursing homes, hospitals, and other health centers also use this program. Therapy dogs have the training to help keep patients calm during stressful procedures.
For special needs children, on the other hand, playing with pets offers more than calm. It can also offer affection and social interaction.
Autism Speaks says many but not all therapy dogs have the training to assist in therapy. That said, they advise using an approved agency when choosing a therapy dog if the aim is to offer therapy to the special needs person.
However, this doesn't mean that a dog without special training wouldn't be able to provide companionship to a child with special needs. Many dogs are calm, loving, and patient by nature, and playing with them can be enough to cheer up any person.
Autism Speaks also notes that it's crucial to know the difference between therapy dogs and service dogs. The latter receives special training and certification to assist a person with a disability. For instance, many autism service dogs have the training to calm an emotional meltdown or gently disrupt self-harming behaviors.
Art Restoration so Terrible, Anyone Could Do it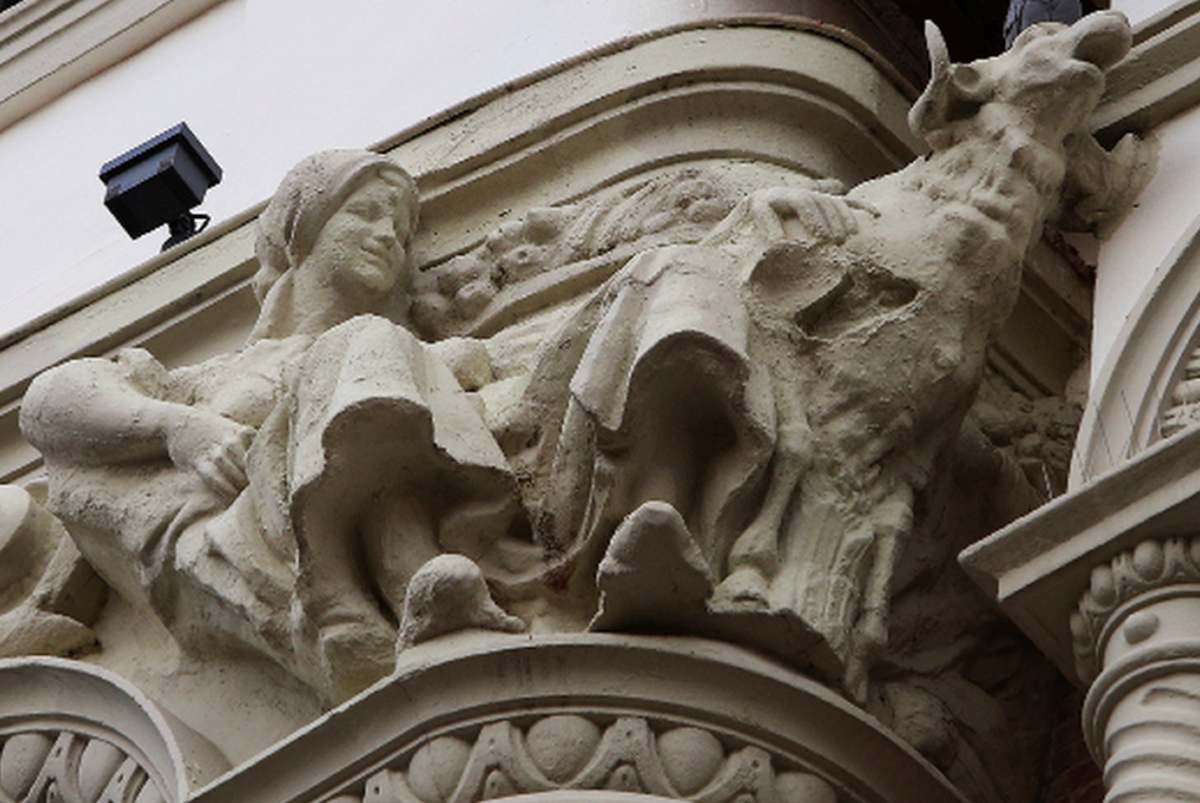 Beautiful art can encapsulate an era and define a place. Tourists will travel from afar; enthusiasts will pay to see remarkable work with their own eyes. Great artwork is worth preserving and restoring… and shoddy artwork and restorations are worth at least a good laugh.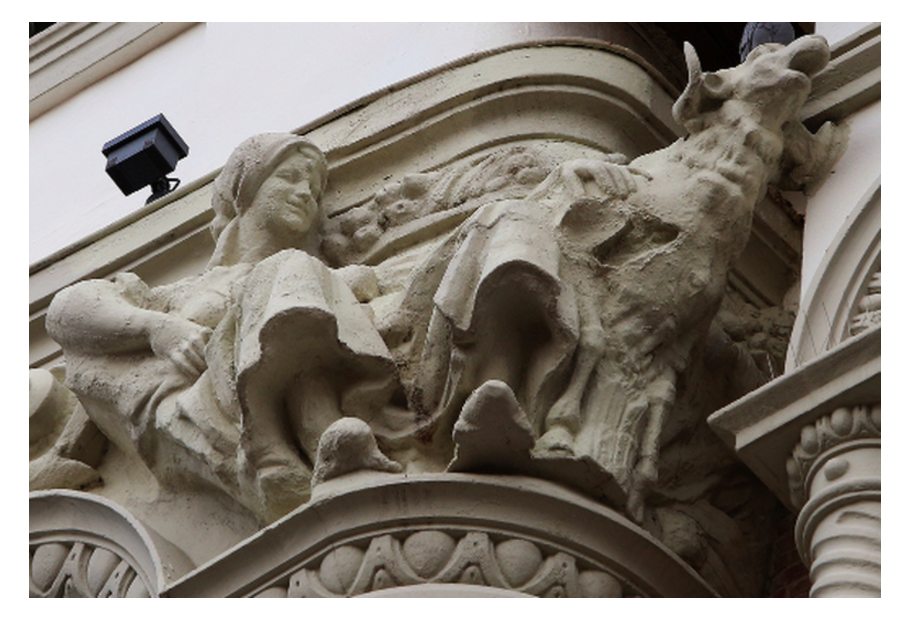 A Sculpture Left in the Microwave
A bust of a woman smiling outside of a building was rehabbed at some point in Palencia, a northern Spanish town. The 'restoration' was only noticed recently and had locals questioning the statue's finished product.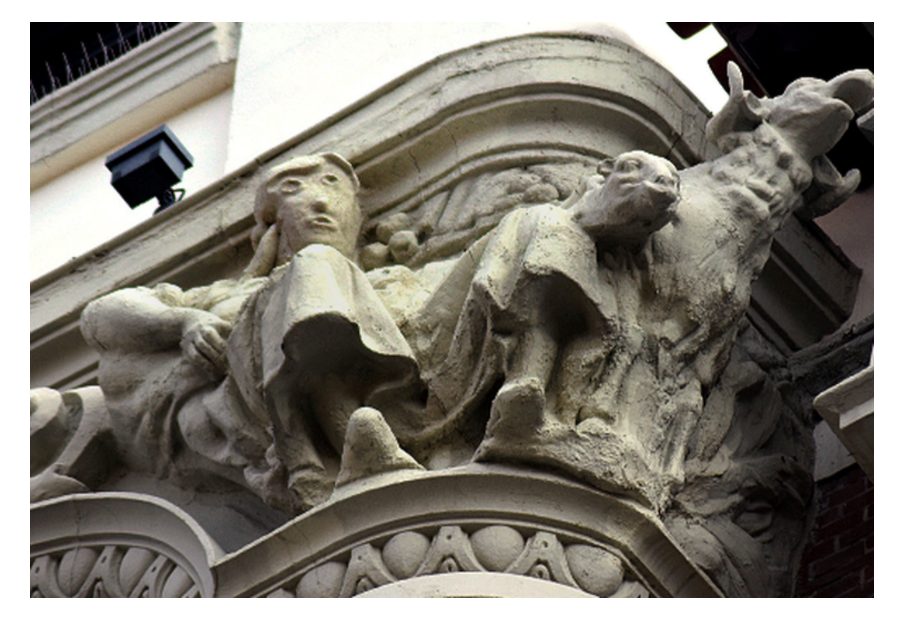 The transformation has locals and tourists alike longing for the old and lamenting the new. Critics have suggested the newly restored statue looks more like a cartoon than its original form.
Saint George Gets the Pastel Treatment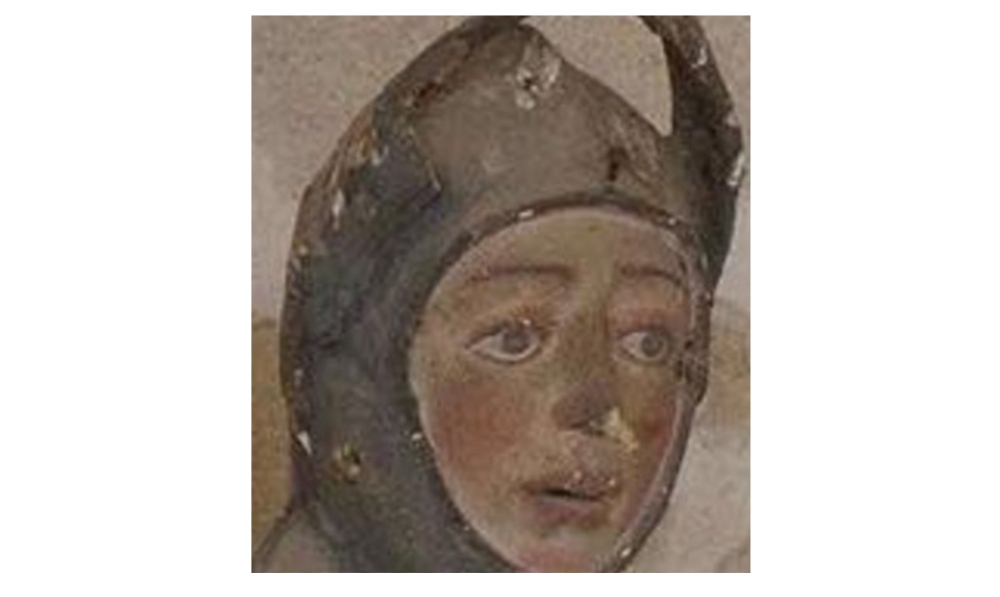 The muted colors in the painting of St. George at the Church of San Miguel de Estella could have, indeed used some touching up.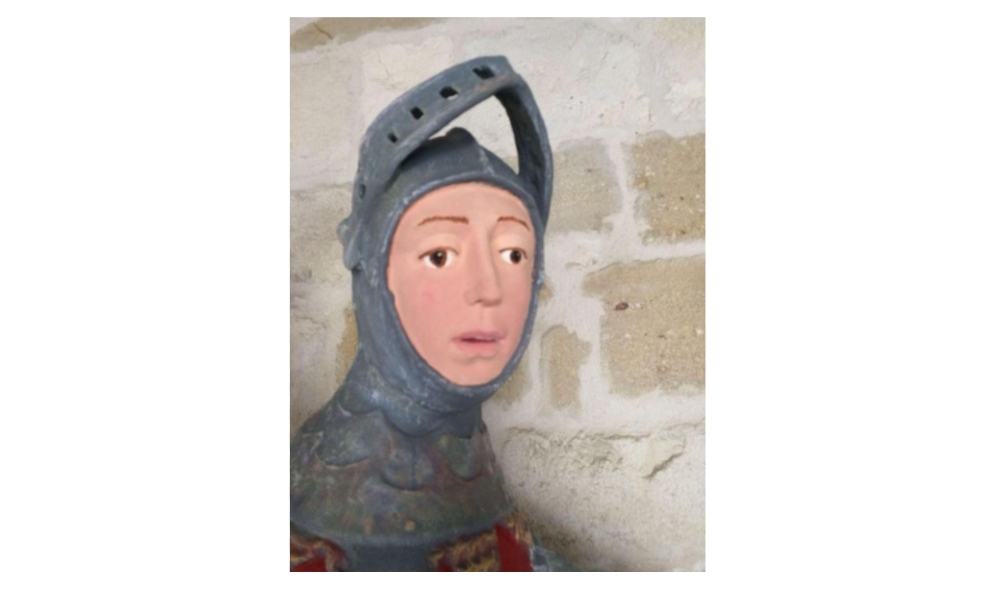 After a teacher attacked the painting with loud pastel paint, the Church was fined 6,000 Euros for butchering the portrait.
Monkey See Monkey Paint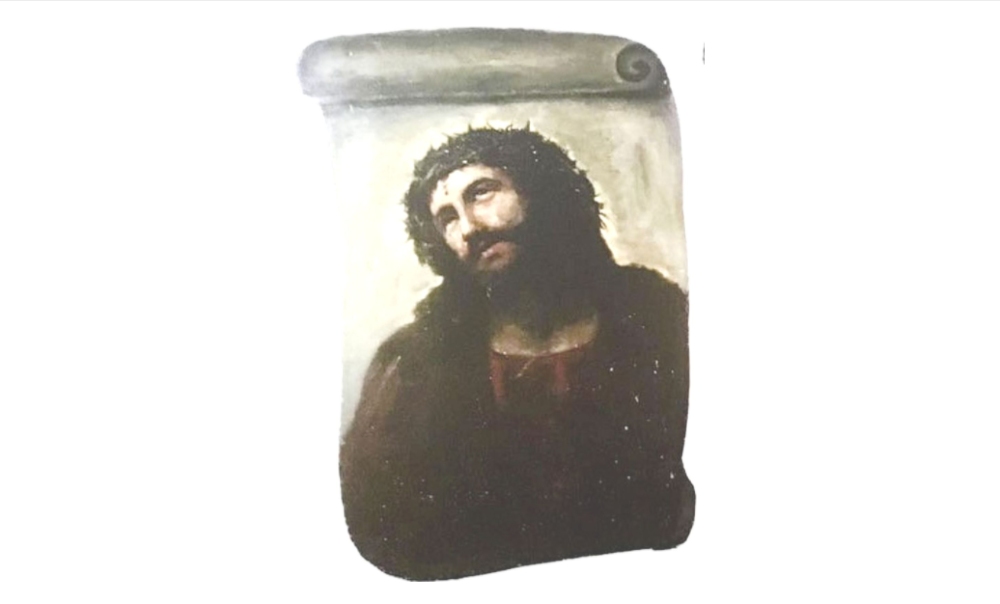 Ecce Homo, a painting depicting Jesus Christ wearing a crown of thorns was originally painted in 1930 by artist Elias Garcia Martinez. It hung in a Sanctuary in Spain for years.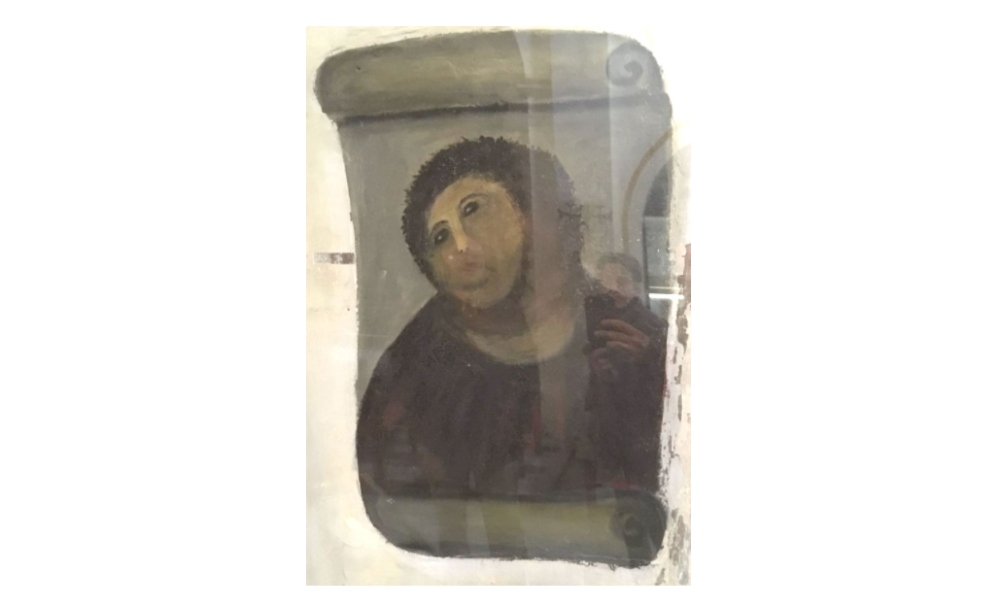 It was 'restored' in 2012 by an 82-year-old woman, Cecilia Gimenez. Surely, the painting did not come out as intended with Jesus looking like a capuchin monkey.
Mr. Rogers Restores Wooden Sculpture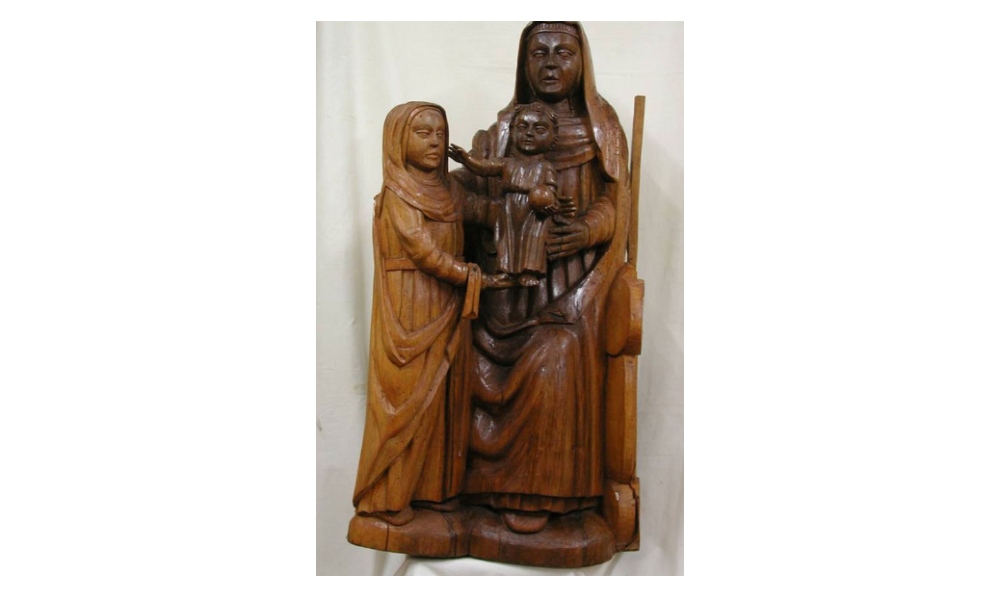 When appreciating the original version of this religious sculpture kept at a Spanish Church, your eyes may be drawn to the intricate woodwork and attention to detail.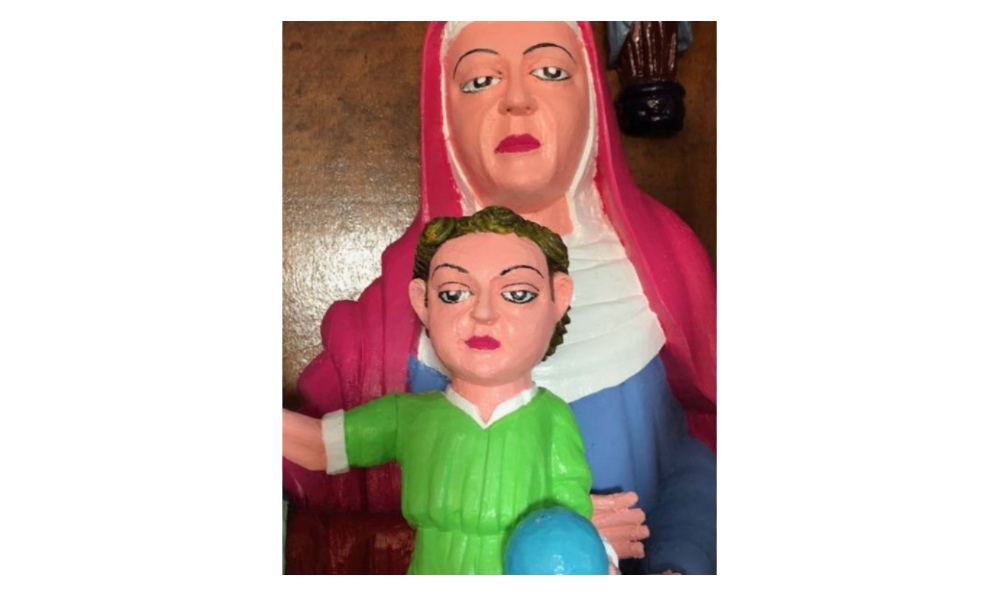 After Maria Luisa Menendez was told she could spruce it up, perhaps the woodwork won't be the first thing you noticed as the statue looks more like a prop from Mr. Rogers' Land of Make Believe.
St. Anthony of Padua Gets a Makeover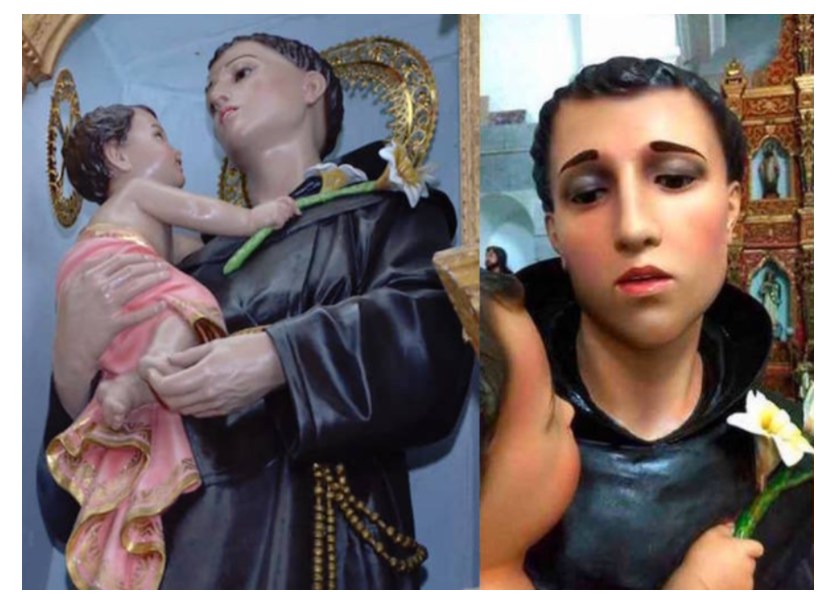 St. Anthony of Padua was a priest in Portugal not known for his love for fashion and makeup. That didn't stop the restorer of this statue from giving Anthony, and the baby he is holding a 21st century Glow-Up.
True, No one knows what baby Jesus actually looked like, but…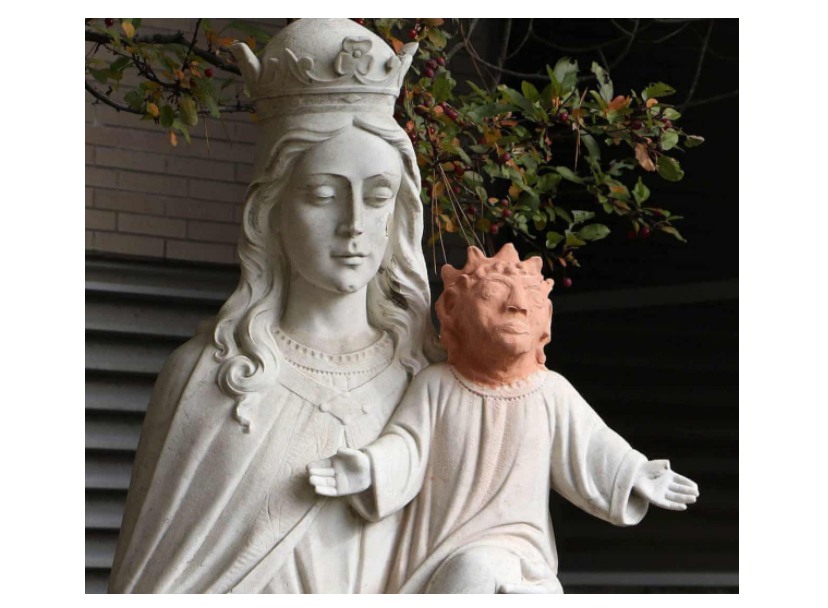 Throughout history, artists have sculpted countless statues of the Blessed Virgin Mary with Baby Jesus. With so many artists and variations, it can be hard to pick one that stands out from the rest. Presumably, that's the issue the artist who restored this sculpture aimed to fix.
Which One is the Restored Picture

One must exercise precision when restoring a fine piece of artwork. Mosaics are certainly no exception. You can't commission just anyone to do the job. That being said, you would be forgiven for getting the before and after picture of this mosaic confused.
Murillo Painting
Spanish Baroque painter, Bartolome Esteban Murillo's work is highly sought after and in museums across the world. He is known for his religious paintings as well as portraits of women and children. When a private collector paid to have his painting restored, he was unhappy to say the least. The second time he had it restored was not much better.
A Great Soccer Player Deserves a Great Sculpture…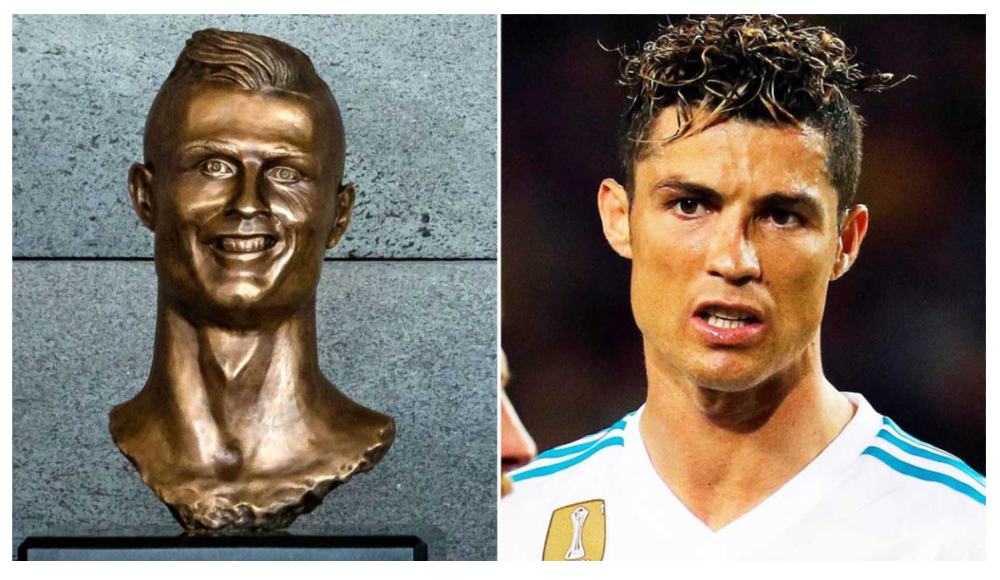 Lastly, we turn to a bust of Portuguese soccer player, Cristiano Ronaldo. When this bust was dedicated to Ronaldo, it had decidedly missed the mark. This statue has not yet been restored. Perhaps, not even those responsible for the restorations we've seen before could make this worse.
Doctor Performs Successful Transplant After Helicopter Carrying Donated Human Heart Crashes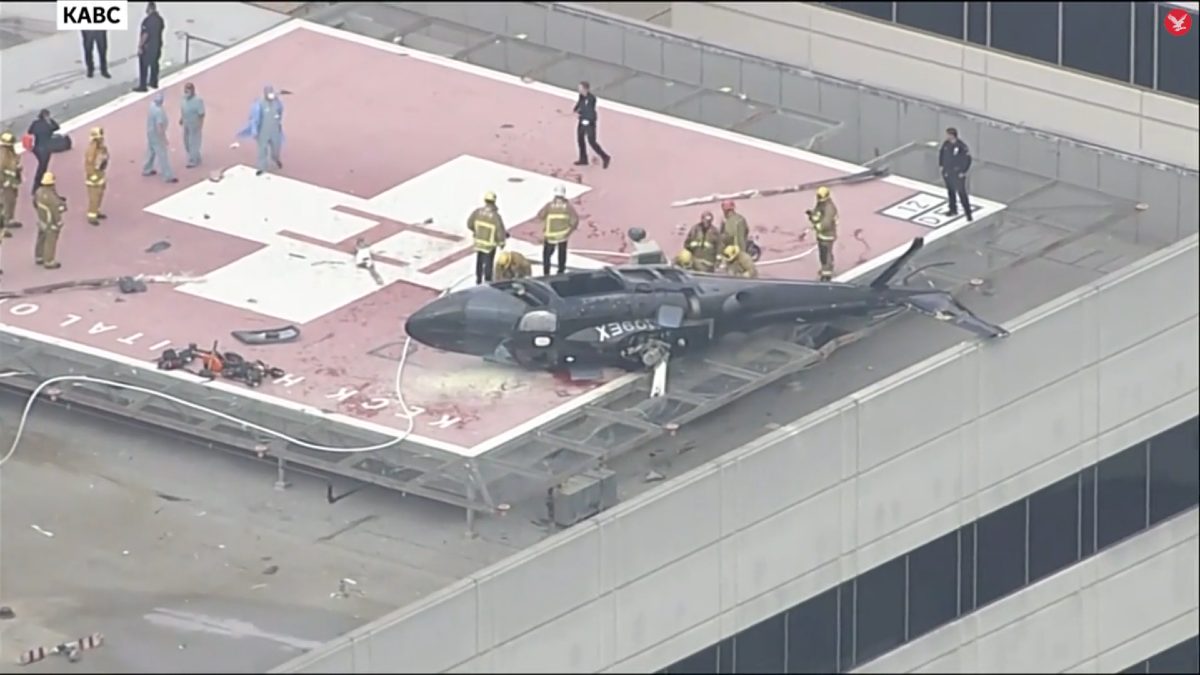 A helicopter with a donated organ crashes on the hospital's rooftop, the entire incident after the crash was captured on video.
A helicopter crash last November 2020 proved that nothing could stop a doctor from performing a heart transplant. The helicopter carried the donated organ from San Diego to East Los Angeles. It was supposed to land on Keck Hospital's rooftop at Boyle Heights.
As the pilot and three other people carrying the donated human heart inside the helicopter hurry to reach the hospital in time for the transplant, an unfortunate event happened. The eight-seater helicopter ambulance landed at the edge of the hospital's rooftop, crashing on its side.
Fortunately, all passengers survived without any major injuries. However, one patient was fighting for his life while waiting for the donated organ to be transplanted. The fast-thinking firefighters and medics of Keck Hospital had to do everything they can to save the organ and, eventually, save the donee patient.
Firefighters' Heroic Act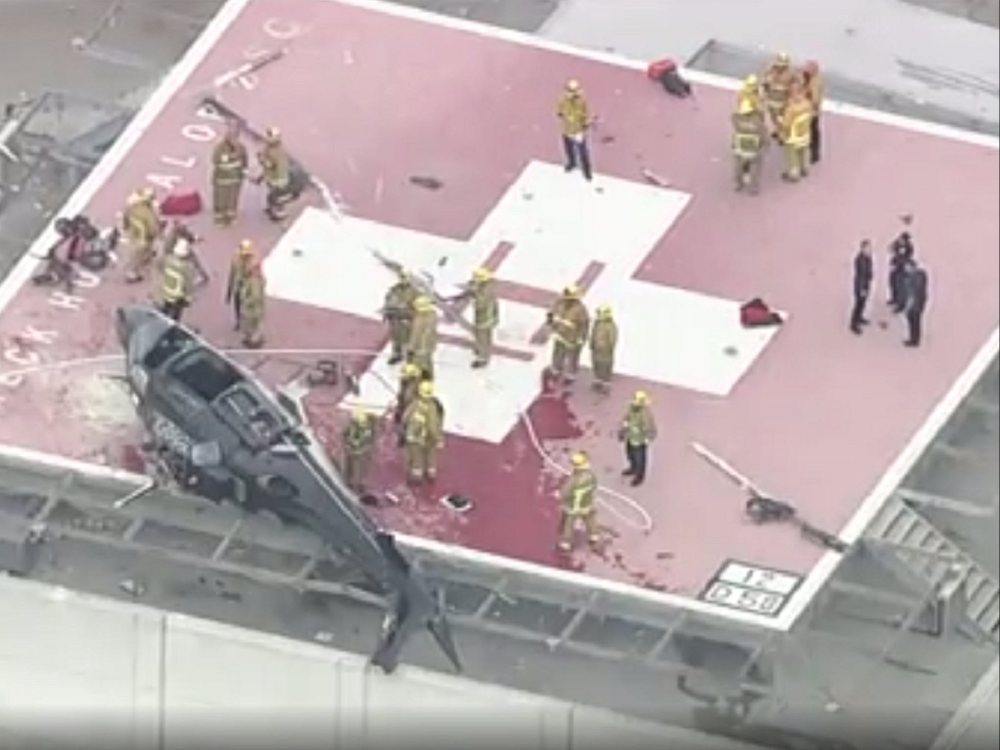 Video coverage of the occurrence after the crash captures the firefighters' nerve-wracking attempt to rescue the donated human heart while keeping it in usable condition.
The firefighters try to cut open the helicopter using hydraulic tools. Fortunately, they succeeded in retrieving the heart. However, the heart-stopping rescue continued after the donated organ was dropped to the floor.
As the medic tried to grab and deliver the donated human heart to the operating room, another accident happened, which shocked everyone present at the scene of the event. Due to the crash, there were piles of debris strewn on the hospital's rooftop. This caused the medic to step and trip on the debris, falling to the floor, with the donated organ in hand.
By now, the organ had been in a crash and had also been dropped to the floor. Firefighters rushed to help the medic recover the organ. The medic then hurried down the building to deliver the heart in time for the surgery. And he did. 
Successful Surgery
It was all a matter of time to perform the heart transplant successfully. As doctors and other hospital staff do their best to save the heart, everyone waited in anticipation. Finally, a report from KTLA-TV confirmed that the heart surgery was a success. The donated human heart, despite its crash and fall, was still in an extremely usable condition. The donee patient survives, and firefighters, medics, and staff pat each other on the back for a team effort well done.
The incident is a dramatic rescue that made the rounds online. A Tweet from the Los Angeles Fire Department also relieved users following the story. The Tweet said, "the donated organ was safely retrieved by LAFD firefighters and handed over to [hospital] staff."
Accidents like this are inevitable. But through quick and fast response, people can prevent casualties of any kind. This is also all thanks to proper training and fast-thinking actions from our modern-day heroes, the firefighters, and the medical staff.
Dallas Woman Erupts When Asked to Wear a Mask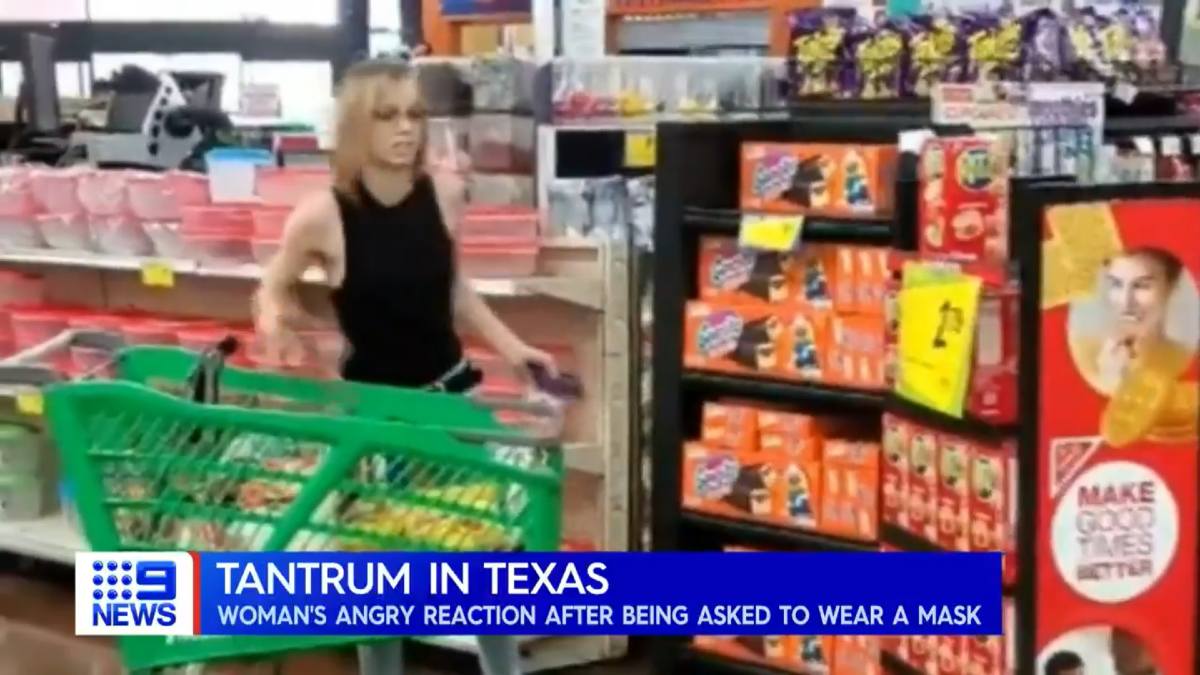 COVID restrictions and the stress of the holidays can make for a volatile combination. A Texas shopper went off in a local grocery store after being told that she needed to wear a mask while in the store. The Dallas woman had been compliant with the masking rule as she did her shopping throughout the store but removed the mask while using the self-checkout kiosk. When an employee told her that she needed to cover her face, the woman proceeded to empty her cart by throwing her items onto the ground.
The woman was recorded hurling her goods and shouting expletives at the employee and others around her, all while holding her mask in her hand. "dumb— mother—-ing rules and your dumb— mother—-ing sh–," "all over a dumb mother—-ing mask"
She shouted at the store clerk to "put all this s— the f— back" as she threw the merchandise at her feet. The woman even showed some hometown pride, shouting "I don't give a f—, I'm from Dallas."
Caught on Camera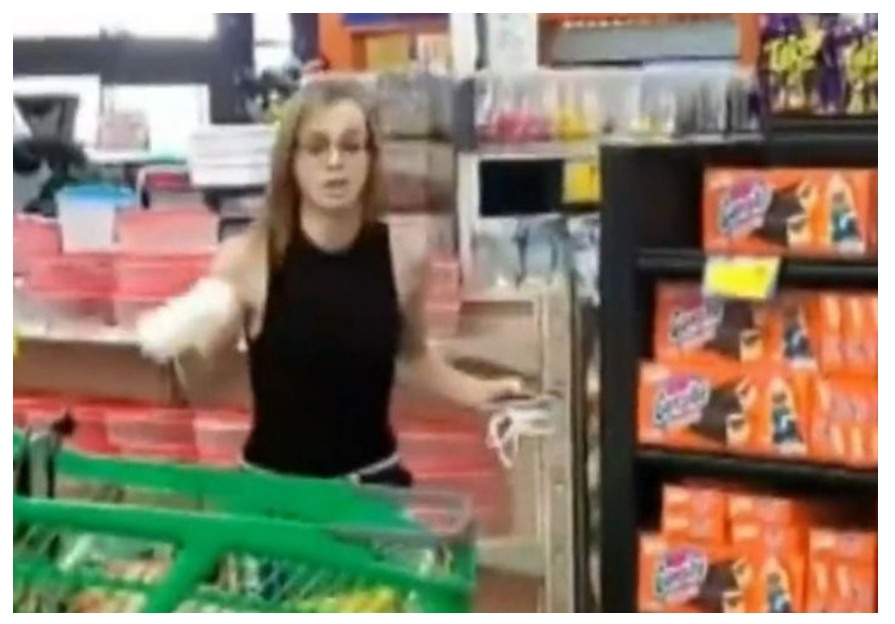 A fellow shopper, Omar Guillen recorded the tirade and uploaded the video to the internet. He said that a manager approached the woman, citing the local mask requirements, and asked her to put her mask back on while she was in the store. The woman refused to comply. It was after the manager told the woman that she would be refused service if she didn't put her mask back on that she began hurling the unpaid-for product.
Dallas police were called to the scene, but the woman had fled by the time they arrived, leaving the employees to clean up the merchandise.
Omar tweeted "She was told cops would be called but did her tantrum and left before they showed up. As for what happened after, I have no idea."
Ordinance and Right to Refuse Service
The Center for Disease Control has advised wearing masks indoors and in public, as it inhibits the transmission of COVID-19. Dallas local ordinances state that businesses can be fined up to $500 for not enforcing the mask-wearing regulations. The mask-wearing ordinance has been in effect in Dallas County since June 21st.
Places like Dallas have seen an uptick in such cases where people refuse to wear their masks in public. Gary Huddleston, a grocery industry consultant for the Texas Retailers Association offered comment.
"It's extremely unfortunate and it's something that shouldn't happen." He added, "The retailer can be held, in some cases, liable for not having customers wear a face covering."
Huddleston says that like any 'no shoes, no shirt' policy, businesses reserve the right to refuse service to any customers that do not abide by their company's policy.
"We just ask during this period of time for all customers to wear their face covering and then we'll all get through this together," he said.
As of yet, Texas Governor Greg Abbott has not mandated any state-wide orders, allowing the decision to be made by the individual counties within the state.
The manager of the Fiesta Mart where the incident was recorded offered no comment regarding the incident.