Kraft Will Pay Their Customers $20 to Not Make Cheesecake for Holidays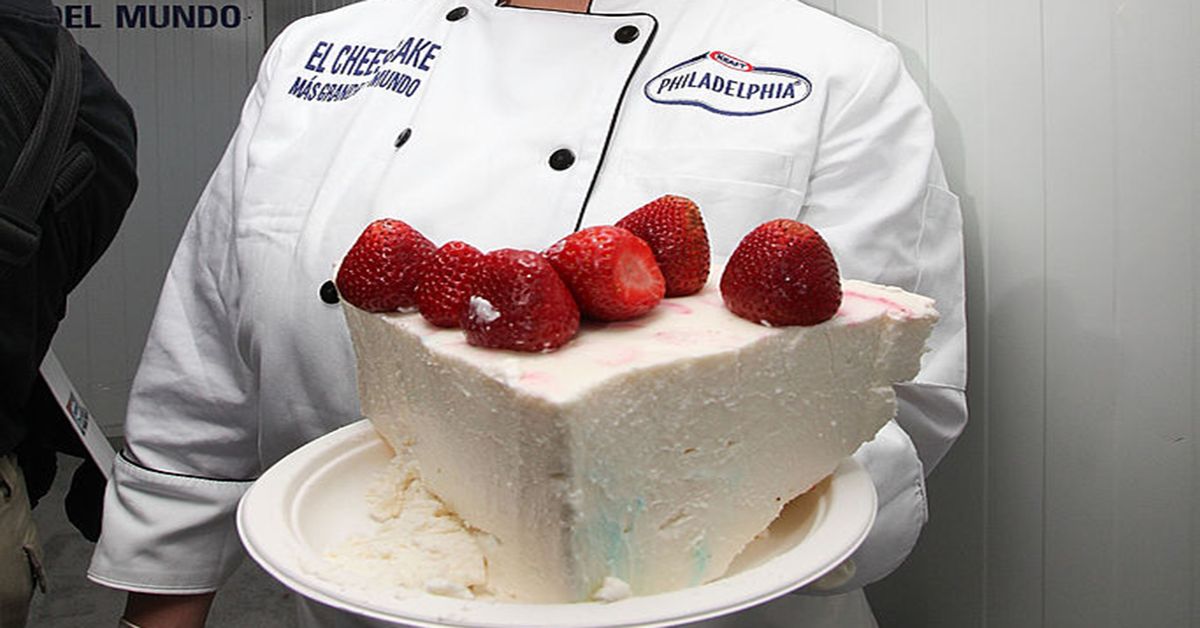 Are you planning to make cheesecake for the holidays? If yes, think again! Kraft, the maker of Philadelphia cream cheese, posted a video on social media, offering people to get paid to not make cheesecake this season. The promotion is Kraft's solution to the nationwide cream cheese crisis.
Based on the video, no cream cheese on shelves means no cheesecake on tables. That's why Kraft offers to pay holiday shoppers who will try a different dessert. The company said they would reimburse $20 to 18,000 shoppers who buy other desserts or dessert ingredients as cream cheese supply remains scarce nationwide. Kraft suggested that customers can prepare other desserts such as brownies, cupcakes, or brownies instead.
How to Claim The Prize?
To avail of the promotion, customers will have to register starting Friday (noon). Then, submit a receipt for a dessert purchase from December 17 until Christmas Eve. Kraft set up a website where US-based customers can sign up for the promo. 
Below are three steps on how to get paid not to make cheesecake, as mentioned on the dedicated website:
Starting Friday and Saturday at 11 a.m., people have the chance to reserve a spot to claim a limited dessert reservation.
Then, use the link Kraft provides to buy any dessert with a dated receipt for a limited period from December 17 to December 24.
On December 28, 2021, from 8 a.m. to January 4, 2022, at 10:59 p.m., use the link to send a dessert receipt and a chance to receive a $20 digital reward.
The promo is open to legal US residents 18 years of age or older of the 50 United States (and DC). In addition, reservations are on a first-come, first-served basis until all spots are full. 
Why Are Customers Paid Not To Make Cheesecake?
The news about Kraft's customers to be paid not make cheesecake comes as cream cheese is increasingly challenging to find in the country. During the lockdown in 2020, baking became popular. It resulted in high demand for cream cheese while leaving suppliers difficult to catch up. 
Then in October, a big company in the cheese supply chain had to close for days due to a cyberattack.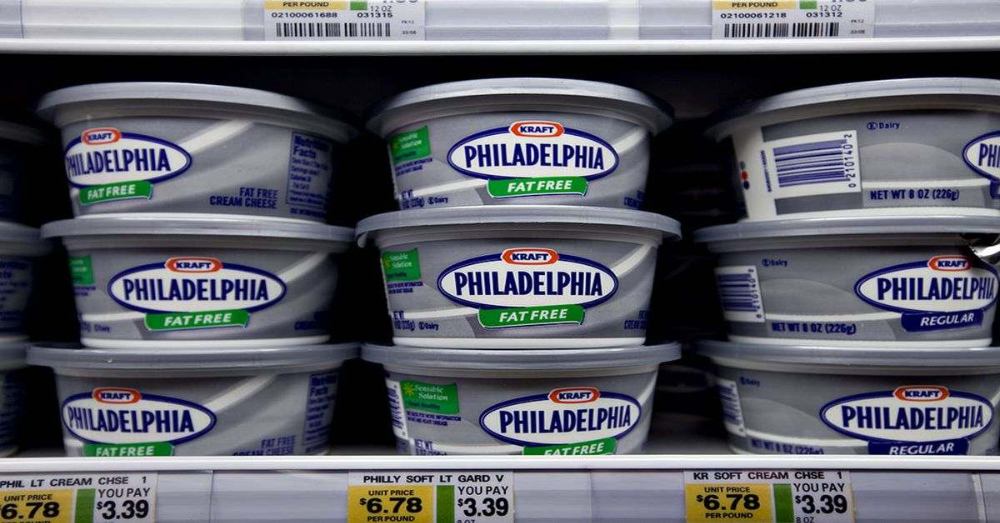 Company and food distributor spokespersons said various factors contributed to the current crisis. In addition, Kraft looks at the shortages of truck drivers, factory workers, and packaging suppliers as the reasons for the deficiency in the cream cheese supply.
The Schmear Shortage
Aside from nearly empty grocery store shelves, the schmear shortage affected local restaurants. In December, Brooklyn cheesecake restaurant Junior's reportedly had to suspend cheesecake production. It came after deliveries from Kraft became a major concern. As owners expect a supply chain holiday wonder, all they can do is hope that Junior's cheesecake will restock by the New Year.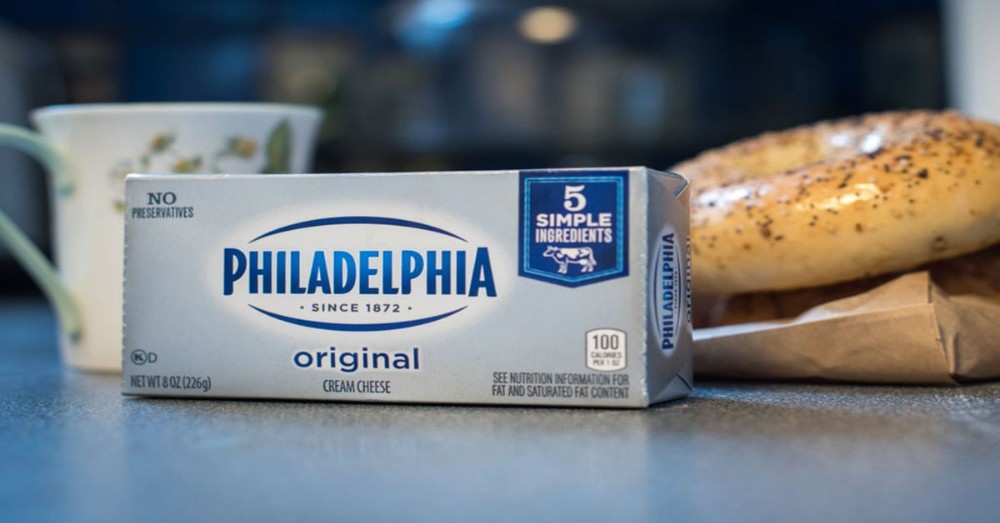 Cream cheese was in demand even before this holiday season. Kraft told CNN Business that cream cheese prices surged by 18 percent from 2019 to 2020. That number remained high until now. But the high costs and shortage have also distressed New York bagel shops. Some shop owners also had to go to New Jersey to buy cream cheese personally. 
The Philadelphia cream cheese crisis is one of the many supply chain problems brought by the ongoing coronavirus pandemic. It continues to disrupt business operations in the US.
For other stories, you can read more here in Owner's Mag!
The Stolen Art Gallery – a VR Experience Featuring the Missing Masterpieces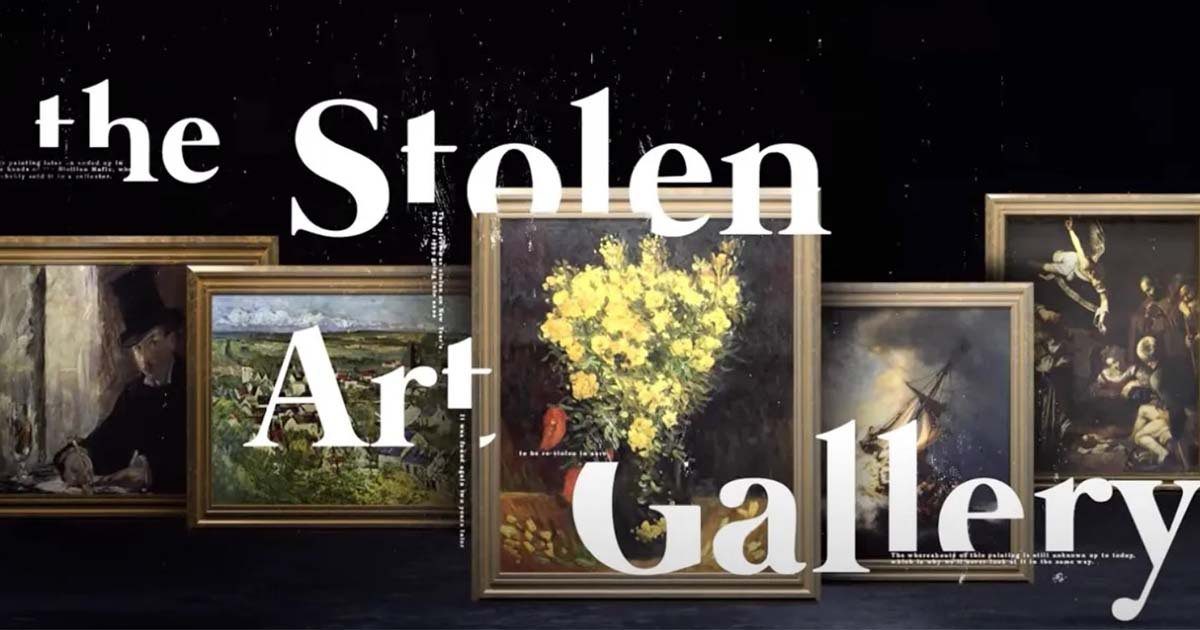 Art has held significant cultural value in different societies throughout human history. The world's best artists' works are displayed in national museums, and individual buyers are willing to shell out impossible costs to purchase renowned art for their collections. However, many famous artworks have been stolen. Some were recovered, others have yet to be found, and their whereabouts remain a mystery.
Thanks to advanced technology, there's an app called The Stolen Art Gallery. It uses a virtual reality (VR) headset to bring you to a gallery of significant artworks that have been stolen or gone missing. 
What Is The Stolen Art Gallery?
Many enthusiasts use the Meta Quest 2  VR headset almost daily to exercise using the excellent Supernatural fitness app. Mark Frauenfelder, co-owner of Boing Boing blog, said he also uses it to play Beat Saber and explore Google Street View through Wander. 
Mark recently used his Meta Quest 2 to visit The Stolen Art Gallery. It's a VR exhibit of renowned works of art that were either stolen or have gone missing.
Developed by Compass UOL, the app brought him to the center of a dark circular gallery surrounded by five paintings of Van Gogh, Rembrandt, Caravaggio, Cézanne, and Monet. 
Using a virtual smartwatch on Mark's wrist, he could gather each artist's visage to learn the story behind their painting. The paintings are reproduced in high-resolution. He also said there were no virtual guards around to stop him or ask him to move back.
Overall it was a pleasant and enriching 30-minute experience, Mr.Frauenfelder said. He recommended Quest owners try The Stolen Art Gallery. Those who don't have Meta Quest 2 can experience it with an iPhone or Android device.
What is Compass UOL and what do they do?
Compass UOL is a tech-driven company that uses digital platform innovation to transform its partners' business strategies. Developers of the app say it took a team of artists, designers, and architects three months to build the Stolen Art Gallery app. The app features Caravaggio's Nativity with St. Francis and St. Lawrence. Said painting was stolen from an oratory in Sicily, Italy, on a stormy night in 1969.
Rembrandt's "Christ in the Storm on the Sea of Galilee" work is also in the virtual gallery. The theft took it from the Gardner Museum in Boston in 1990, the biggest art heist in recent years.
Compass UOL described The Stolen Art Gallery as different from any other art gallery. Aside from viewing famous works of art, visitors can also discover the mysteries and beauties accessible today.
The developers say it's more about immersive social interaction rather than a mere virtual reality environment. Users can also access the app to interact with friends around the art pieces and discuss their impressions. Likewise, they can make sketches and share notes and information about the artist, their work, and their stories.
The Stolen Art Gallery is for the Oculus Quest, iOS, and Android.
The Ten Missing Art Paintings in the World
ICYDK, here is a list of the most-wanted missing paintings in the world, including those featured in The Stolen Art Gallery.
Poppy Flowers by Vincent Van Gogh
Le Pigeon aux Petits Pois by Pablo Picasso
The Concert by Johannes Vermeer
The Storm on the Sea of Galilee by Rembrandt van Rijn
Nativity with St. Francis and St. Lawrence by Caravaggio
The Just Judges by Jan van Eyck
Portrait of a Young Man by Raphael
Charing Cross Bridge, London by Claude Monet
Reading Girl in White and Yellow by Henri Matisse
Francis Bacon by Lucian Freud
Meet the First Buyer of the Electric F-150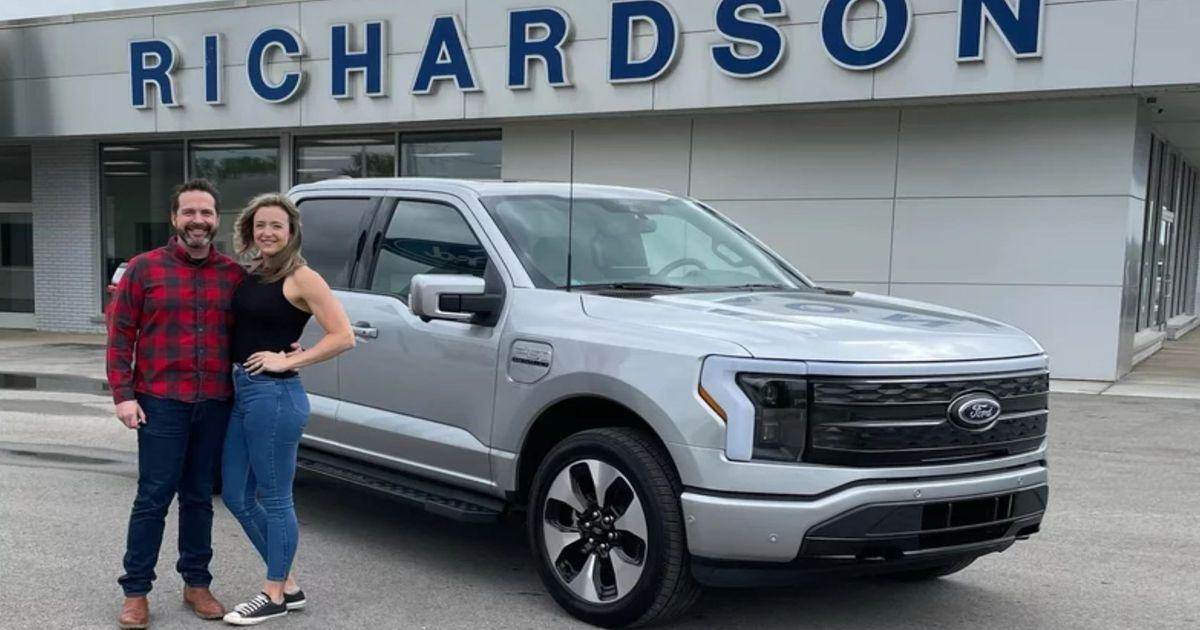 Nick Schmidt finally got the call he had been waiting for for months.
Schmidt ordered the electric F-150 during its launch in May last year. After over a year, his Ford F-150 Lightning was finally ready to be picked up. He shared that the dealers were as excited as he was. And when he arrived at the parking lot, everybody came outside waiting for him.
It was a great moment for Schmidt, but perhaps even a bigger one for Ford. It was the first F-150 Lightning to be delivered to an actual buyer.
Why Is Ford Introducing An Electric F-150 A Big Deal?
Ford and other established U.S. automakers are investing billions of dollars in developing electric vehicles to catch up to market leader Tesla. Tesla accounted for 70% of new electric cars registered in 2021.
The F-150 Lightning is an integral part of Ford's ambitions. It poses an early test of whether popular automakers such as General Motors can compete in that electric car trend.
Based on Schmidt's initial reaction, the Ford F-150 may have delivered, even as many challenges still await.
What It Feels Driving The F-150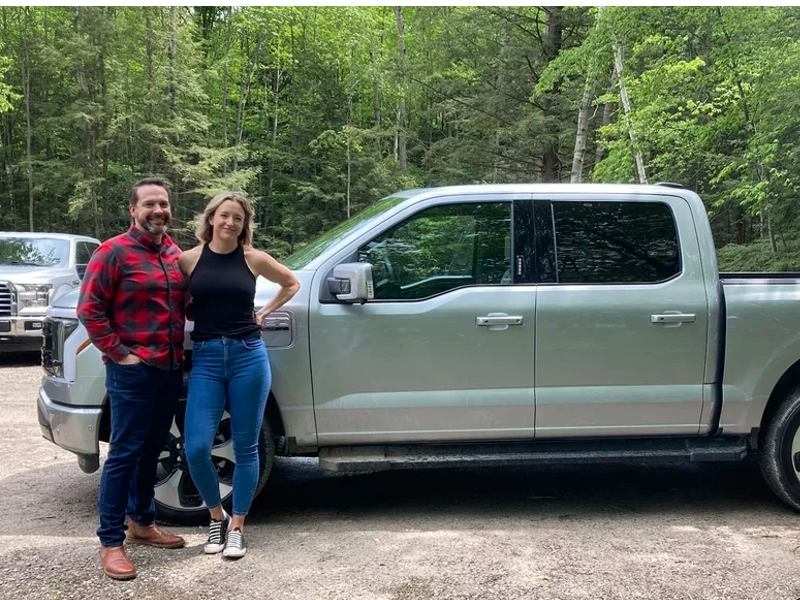 Credit: Nick Schmidt
When Schmidt first climbed into his new electric car, it instantly felt familiar. It had the same look and felt as his traditional gas-powered F-150.
"It was exactly what I dreamed of, a Ford pickup truck," Schmidt recounted.
Schmidt isn't new to pickup trucks. As he lives on a family farm in Standish, Michigan, his family owns several pickup trucks – Ford F-150s, 250s, and Chevys.
Ford vs. Tesla
Delivering a powerful F-150 that felt familiar to car enthusiasts and users was integral to Ford's strategy to compete with Tesla.
Sam Abuelsamid at Guidehouse Insights says car manufacturers are spending almost $200 billion to develop electric vehicles (EVs). And the upcoming focus is electrifying their famous cars.
"There's plently money at stake. So, if they're going to build millions of EVs now and attempt to convert the entire industry to electric, they have to make those that people actually want to buy."
For Ford, electrifying the F-150 is practical. The truck has been one of the best-selling vehicles in America for many years.
Others are also looking at their most popular models. In fact, GM will unveil an electric Silverado next year. The Ram truck is going electric, too. Aside from that, GM and Ford are working on electric versions of Equinox and Explorer, respectively.
Early reservations for the Lightning looked good. The company initially planned to produce about 40,000 Lightnings, but the truck was so famous that Ford stopped taking reservations after it escalated to 200,000 units.
Challenges Abound for Automakers Developing EVs
Schmidt experienced one big issue soon after getting his F-150 Lightning. One that is all too ordinary to other electric vehicle owners: charging.
Schmidt took his F-150 Lightning on a camping trip with his family, but he's unable to find a charger.
The U.S. still hasn't developed a widespread public charging infrastructure. This is a concern the Biden administration is trying to address by allocating $5 billion to build out a national network of high-speed chargers.
Car makers are facing a more severe problem. With gas prices continuing to increase, Americans are considering electric vehicles. But the problem is that automakers don't have this critical infrastructure. It might be because the auto industry continues to be hit by shortages of essential products such as microchips.
And even if you can afford an electric car, they're expensive. The average price for a new electric vehicle is about $60,000.
The F-150 Lightning starts at about $40,000, but that's for the base model. Prices quickly climb with standard pickup truck features in which Schmidt paid about a hundred grand for his car.
Schmidt has doubts about whether Americans will widely embrace electric vehicles yet.
Even though he likes the electric F-150, Schmidt thinks about his family on the farm and doesn't see them driving F-150 lightning yet.
For other stories and news, read more here at Owner's Mag!
Looming Devaluation of Retirement Funds 2022: How Investors Can Manage Risk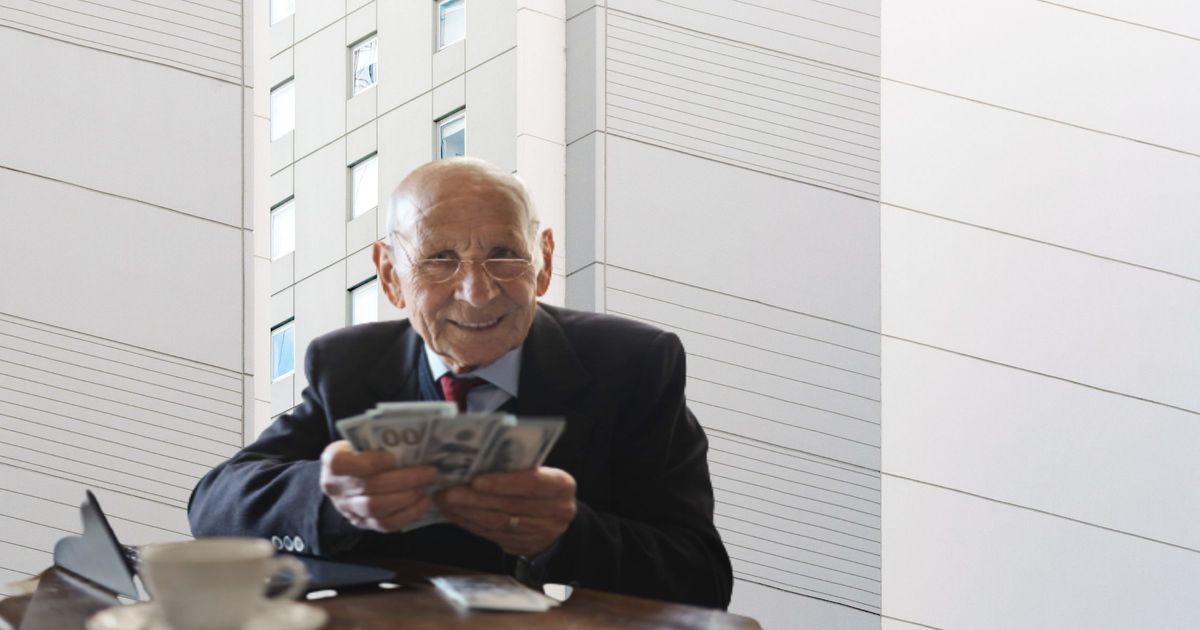 Future retirees who invested in target-date funds might reconsider their retirement planning. It's because stocks and bonds are facing sharp downturns. The S&P 500 registered a 23 percent decline in 2022 and bear market territory. On the other hand, bonds are taking lumps, with the Treasury yield rising 3.48 percent just recently. How will these data affect the retirement funds 2022 level?
Stocks and bonds are declining, and inflation is rising. This is a shocking combination, especially for new retirees.
The so-called "sequence of returns" risk is severe for those who've just retired. Withdrawing money from investments with declining value affects the longevity of their nest egg. Favorably, there are ways to mitigate the risk while giving investments time to recover.
Bond Prices
Bond prices change inversely to yields. As the Federal Reserve pursues its interest rate increase campaign, more pain and volatility are likely expected for both sides of the portfolio.
Target-date funds (TDFs) are a primary component of 401(k) plans. The TDFs aim to take the assumption out of investing and lower risk as investors get closer to their retirement date. But many near-dated funds – including retirees by 2025 – are seeing double-digit declines this year as stocks and bond prices plunge.
"Existing bond portfolios can get hurt with the Federal raising rates, so it's not reducing risk as much as you'd believe." – Jamie Hopkins, Carson's Managing Partner of Wealth Solutions
"Bond portfolios in TDFs have a period of 6.5 to 7 years. This can expose older workers to bond market sell-offs as they near retirement age." – Jared Woodard, Bank of America's Investment and ETF Strategist.
Megan Pacholok of Morningstar said that bond and stock linkage have turned positive. She announced that revisions in allocations fund families could make small changes to their yearly allocation. However, some firms announced updates to their fixed income sleeves before 2022's bond market beat up.
For example, BlackRock has based the fixed income portion of its LifePath Index Retirement Funds on the Bloomberg Barclays Aggregate Bond Index. Last October, BlackRock announced that it would break up the aggregate index into its components, including:
U.S. Treasurys of different durations
Corporate bonds
Securitized assets
Later, BlackRock will weigh them depending on where investors are in their life cycle. According to Nick Nefouse, head of LifePath at BlackRock, older investors focused heavily on government securities. The firm's LifePath Index 2025 Fund is down about 16%. Small allocations toward different assets like commodities and real estate investment trusts – have helped to minimize the impact.
What To Do When Retirement Funds 2022 Are Getting Beat Up
The best tool we need to manage the uncertainties is diversification.
Investors who have taken a "set it and forget it" point of view toward retirement saving may need to change track. They should do it, especially if they're near their target date and facing sharp losses. Below are some starting points:
Know what you have: All target-date funds have a declining path that grows more conservative up to the target date.
Adopt a hands-on attitude for retirement spending: The mindset has to shift from allocation in investing to spending. This could entail working with a financial advisor to develop a strategy to invest your savings and draw them down sustainably. If you were someone in a TDF, you might enjoy using a bucketing approach for needs, wants, and wishes.
Resist the urge to collateral: A challenge for both equities and fixed income will affect investors. But avoiding the market now is equivalent to cashing in when losses are at their worst.
"If the market worsens it could be frightening. You might want to make withdrawals, but then you miss the rebounds," Megan Pacholok said.