Be Amazed at "Unprecedented" New Sun Images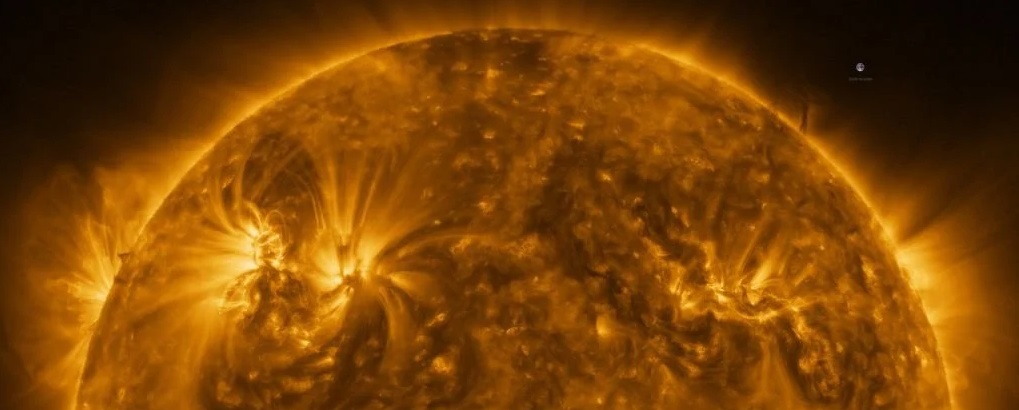 The European Space Agency recently released new images of the Sun, courtesy of Solar Orbiter. This spacecraft skirted the Sun and gave us an unprecedented look at some of the highest resolution images. Using the Extreme Ultraviolet Imager (EUI), the Solar Orbiter captured breathtaking photos of our brightest star's entire disk and atmosphere.
On March 7, ESA's spacecraft went at a distance of 75 million kilometers (or 46.6 million miles) to do its job. This is about half the distance between the Earth's average orbit and the Sun. This was deemed the ideal stretch to take its needed 25 different images.
Each image required an almost 10-minute exposure that the scientists would then stitch into one full mosaic image. The result is a feast for the eyes of astronomy fans: a fully zoomable image of our home star. It's a mosaic measuring 9,148 by 9,112 pixels of the Sun in all its glory or 83 million pixels of solar greatness.
The image lets you see the Sun like never before. You can see fine details of its surface and its corona or atmosphere. The images allow us to take a deeper look at solar prominences on the Sun's edges. These occurrences sometimes erupt, resulting in the ejection of massive amounts of plasma into space.
The Solar Orbiter
The EUI is only one of the many tools of the Solar Orbiter. It is capable of looking at different wavelengths, which is crucial when studying our home star as varying atoms emit light in many different ways. Another instrument, the Spectral Imaging of the Coronal Environment (SPICE), is designed to capture those minute, granular details.
So, these two instruments worked side by side as the Solar Orbiter skimmed the surface of the Sun. As with the EUI, SPICE also gathered mosaics of its own. It has collected data in four ultraviolet wavelengths, all in the extremes. These wavelengths are as follows:
102.5 nanometers, emitted by hydrogen at 10,000° Celsius or 18,000° Fahrenheit
97.7 nanometers, emitted by carbon at 32,000° Celsius or 57,632° Fahrenheit
103.2 nanometers, emitted by oxygen at 320,000° Celsius or 576,032° Fahrenheit
77.0 nanometers, emitted by neon at 630,000° Celsius or 1,134,032° Fahrenheit
Launched in February 2020, the Solar Orbiter was explicitly designed to get detailed measurements of the Sun and its poles. This was previously impossible to get from Earth, so this is a welcome innovation.
Aside from orbiting the Sun 19 times more, it will do another mission of doing a flyby to Venus to collect velocity in gravity assist maneuvers. Its first perihelion was on March 26 and will do another next year. The Solar Orbiter will get even closer to the Sun during this time, hopefully bringing back more spectacular photos.
The First of Its Kind
The Solar Orbiter's new Sun image is the first in almost 50 years. It is the first full image and possibly the best, more than enough to keep scientists happy and busy for years to come.
Surprisingly, the Sun's temperature of about 5,000 degrees Celsius can only be felt from the surface. The hotter temperatures happen farther from it, which is a mystery scientists are currently resolving. This may be precisely why the Solar Orbiter would be valuable in further studies of our star.
These images can significantly help scientists get a better understanding of solar eruptions. Information gathered from studies of these phenomena will prove helpful to humanity as these eruptions happen in the direction of Earth. The collision of solar particles with our home planet may result in geomagnetic storms that can hinder or interfere with the daily operations of some technologies.
GM Announces Plans to Go Electric with Its Chevrolet Corvettes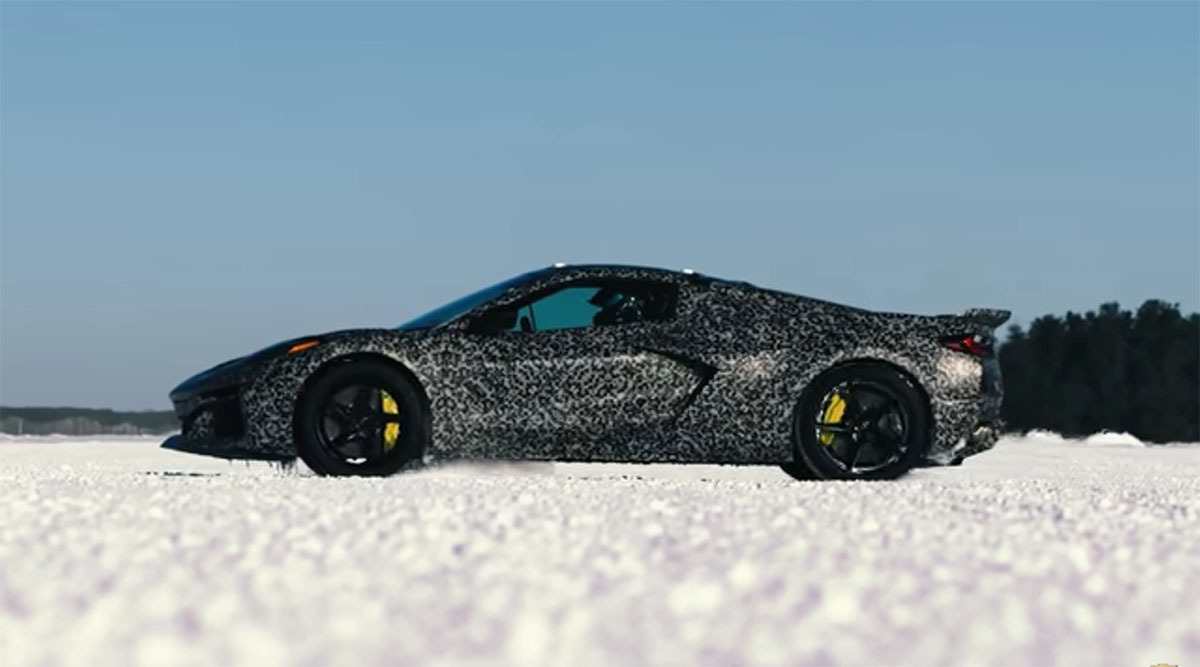 On April 25, General Motors President Mark Reuss announced that the company would produce an electrified Chevrolet Corvette next year. An all-electric version of it will follow this. Reuss said that the manufacture of the traditional models, those with internal combustion engines, will still continue.
However, the GM president did not disclose when the all-electric version of the iconic car would be released. He also didn't specify if the electrified model would be a traditional hybrid or plug-in hybrid electric vehicle. The automaker's confirmation of these electric Corvettes may be due to the increased pressure from Wall Street.
King of EVs
According to Wall Street analysts, Tesla is the king of eclectic vehicles (EVs) and is optimistic that legacy automakers will catch up quickly. The pressure is now on for rivals to compete against it. This was after GM's fierce rival Ford Motor announced that it would hold an event for its electric F-150 Lightning pickup. This is mainly due to the latter receiving crucial attention from the media and numerous investors.
Shares of Tesla rebounded in December 2021 after UBS increased the price target on the stock. For this, it called the electric vehicle company the "undisputed leader." Global demand for electric vehicles will drive the company to exceed expectations this year. Ford Motor's reason for the initiative was to dominate the electric pickup market.
Electric Corvette
Rumors have already been circulating that GM will be manufacturing electric Corvettes. This was even mentioned by President Joe Biden, who is a Corvette owner himself. This announcement confirms what the president told us about 18 months ago—there will be an electric Corvette.
The automaker has made public its plans to sell electric vehicles exclusively by the year 2035. It is in the process of releasing 30 brand new EVs internationally by 2025. GM plans to do this via a $35 billion investment in electric and autonomous vehicles by then.
An "Electrified" Version of an Icon
In Reuss' announcement, he mentioned that aside from the new Chevrolet Corvette Z06, the company will offer a fully electric Ultium-based Corvette in the near future. This alongside their production of other gas-powered variants.
GM spokesman Shad Balch explained what an "electrified" version is during the same announcement. It means that an electrified vehicle does not fully operate on electricity. He further declined to comment on the specific type of application used.
Furthermore, Reuss only confirmed that the electrified Corvette would be released early next year. Other than that, he divulged no further details and information.
Two years ago, the Detroit Free Press made a confirmation that an electric Corvette would come out. It cited its source as someone familiar with GM's production of the Corvette and announced this at the automaker's Bowling Green Assembly in Kentucky in 2020. The source declined to be named as they claimed no authority to speak on behalf of the automaker.
GM also mentioned that it will have an all-electric vehicle lineup across all its brands by 2035. It noted that Cadillac will be the lead brand for the technology. Cadillac confirmed this, saying that this brand lineup will almost be all-electric by 2030.
Thirty new EVs will also be produced and released to the market by the middle of the decade. It is planning to sell a million EVs globally beginning that time. Alternatively, the company will start production of the gasoline-powered 2023 Chevrolet Corvette Z06 3LZ convertible at the Bowling Green Assembly in the summer of this year. As with the electric Corvettes, the automaker hasn't released the starting price yet.
And for other stories, read more here at Owner's Mag!
How China Tree Breeders Will Benefit from A Business Model Without Destroying the Environment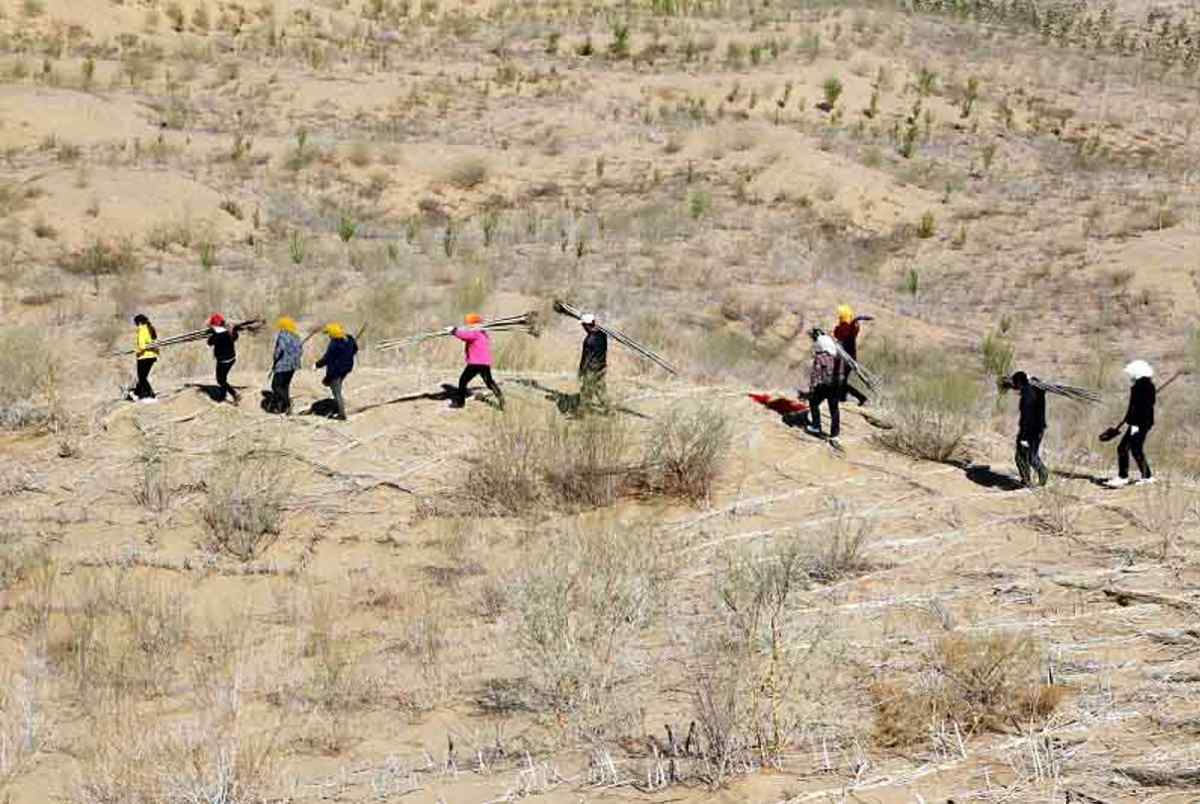 After doing thorough research on China's coniferous tree, Pinus tabulaeformis. In July of last year, Chinese scientists published their study in Cell, a well-renowned global journal. In the article, they wrote about how they uncovered the genetic code and the molecular mechanisms that regulate the evolution of the said tree. Read more about the China tree breeders here.
Scientific Breakthrough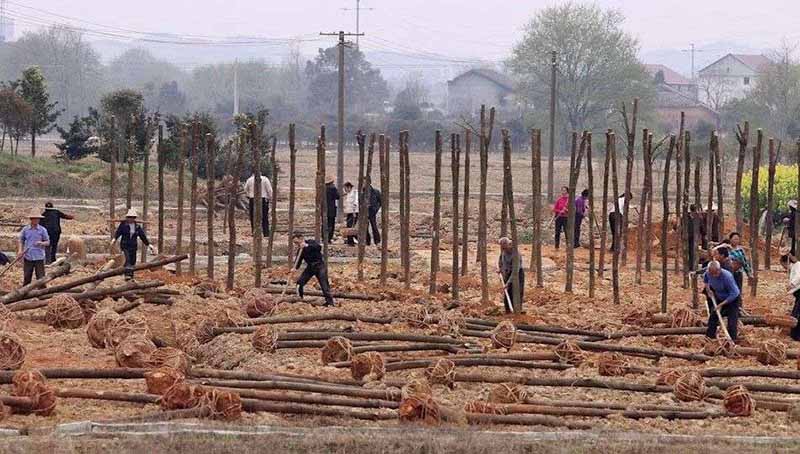 Thousands of China tree breeders hailed this study as a scientific breakthrough that will help in the cultivation of the tree native to China. The group of breeders, which included Wang Lianmau of Jiangxi Fenglin Investment, stated that this would help the trees to grow faster and more robust. Wang added that this breakthrough would make the trees less susceptible to diseases and pests.
Wang's company has lauded the work done by the researchers at Beijing Forestry University. The general manager of the company, Wang, also mentioned that he believed that this would pave the way for better selection and breeding of faster-growing and high-yielding trees. He added that this would produce timber with higher quality and better resistance to diseases.
Wang also mentioned that Fenglin is in talks with the researchers to do the same for two other tree species. The company's 23,000-hectare plantation is located in Jiangxi province in southeastern China. The uncovering of the genetic codes for Pinus elliottii and Pinus kesiya, Wang says, will boost the development of forestry as carbon goes down.
Afforestation
The process of establishing a stand of trees in a region that hasn't been forested previously is called afforestation. In it, trees and tree seedlings are introduced either naturally or artificially. This process has confirmed that trees can absorb and store greenhouse gases like carbon dioxide.
This will provide a natural solution that will significantly help Chinese President Xi Jinping's promise to achieve carbon neutrality by the year 2060. Plantations that can reduce their carbon emissions will earn them tradeable credits. It's through unregulated carbon markets after verifying that they follow sustainability and management standards.
A challenge was posed to turn this concept into a business model that can make money, states professional investors. One that can combine afforestation with timber sales, by-products, and carbon credits. This, according to Chan Tak-yuen, CFGC Amital Green Fund adviser.
This fund's objective is to raise $100 million US dollars. It aims to back companies that are sustainable, use high-yielding afforestation, create carbon storage projects, and develop the required technology.
Harvesting Income Streams
Currently, Fenglin is already harvesting income streams from its trees, according to Wang. He also noted that more than 70% of these revenues come from the sales of turpentine, rosins, and resins from the plantation. In addition, pine trees will be sold as timber once they reach the felling age of 25 years.
The remaining income is from the carbon credits the plantation receives. Wang noted that over 60% of the plantation area is already qualified as carbon storage. This is the first-ever and most extensive commercial development since 2016.
Outside China
Afforestation has attracted professional investors mainly due to its ability to mitigate climate change. It is partly because of the hedges for the risk of the rising costs of offsetting carbon in other investments.
News then came out that JP Morgan Asset Management bought Campbell Global, a forest investment and management company, for an undisclosed amount. The latter has $5.3 billion in assets and over 680,000 hectares under management around the globe.
Furthermore, New Forests, a forestry private equity investment firm in Sydney, Australia, aims to raise $300 million to support a Southeast Asian forest fund this year. The firm manages over 1.1 million hectares with a value of $5.8 billion US dollars. This endeavor has already received commitments from investors for $120 million.
And for other top stories, read more here at Owner's Mag!
Helix-Tower: Amazon's New Virginia' HQ2′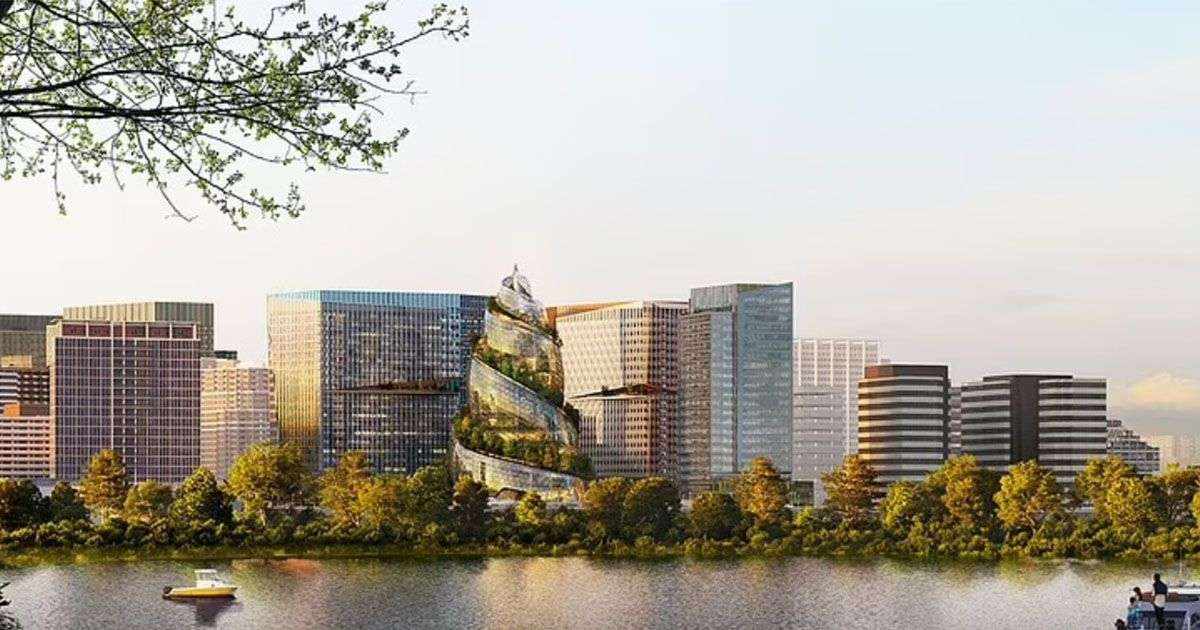 Here's the other Amazon forest! The multinational online shopping firm will build a helix-shaped tower dubbed Amazon Virginia HQ2. The proposed infrastructure is complete with tree-lined "mountain" visitors can visit during the weekends. Arlington officials recently approved the construction of the tall building.
According to a Daily Mail report, Amazon's second headquarters in Virginia will sit in the middle of the company's new $2.5-billion campus just across the River Potomac from Washington DC.  
The Arlington County Board unanimously approved the construction of the 350-foot-tall building. The NBBJ designed the building. NBBJ is an American global architecture, planning, and design firm with offices worldwide. 
Amazon Virginia HQ2 Will Dominate the Region's Skyline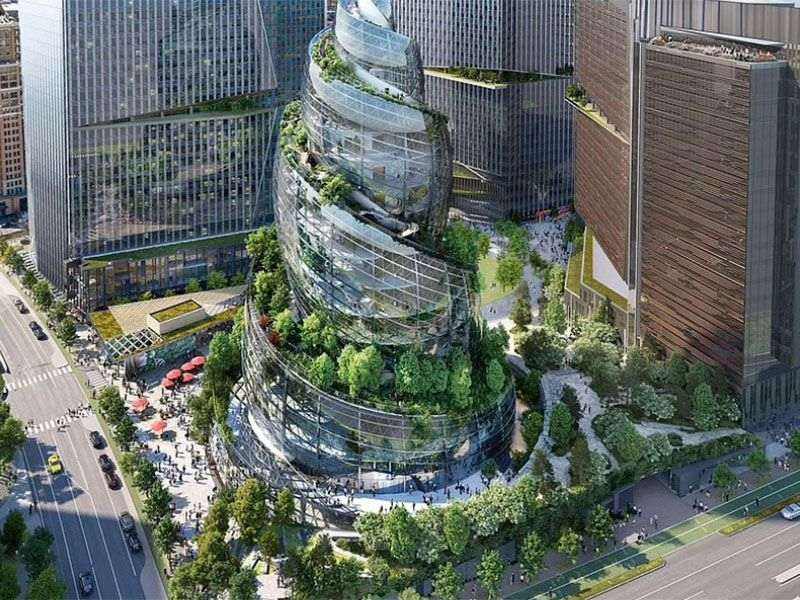 There's a law that prohibits skyscrapers within the District of Columbia. The Height of Buildings Act of 1910 was approved by the 61st United States Congress on June 1, 1910, to limit the heights of buildings in DC. It generally bans building heights along residential streets to 90 feet and along commercial corridors to the width of the street's right-of-way or avenue on which a building fronts, or a maximum of 130 feet, whichever is shorter.
The Amazon building will be one of the tallest structures in neighboring Arlington County. The Helix will dominate the region's skyline from some vantage points like no building other than the Washington Monument. The structure generally features a spiral hike around its exterior, lined with trees, allowing visitors to follow an encircling outdoor ramp around the edge of the building to its summit.
The proposed building was first launched by Amazon in February 2021 and is one of many large offices that the web giant on the site will construct.
It will be completed by 2025 and will welcome around 25,000 workers. Once fully operational, the campus will also include a separate park, a community high school, and multiple shops.
Amazon has claimed that the Helix will have its artist in residence and meeting space for the staff.
The online shopping leader's global headquarters is in Washington, with Virginia now set to become its second-most-important US base.
It spent years searching for a possible second headquarters, with multiple cities setting out its stall across the US.
Some even confirmed recommending amendments to local laws to simplify Amazon to settle and start doing business in the area. They did so, hoping that its presence would beef up their economies. 
Why New York City?
Amazon ultimately announced it had chosen New York City as its site in late 2018. It said it was planning to open a vast new base on Long Island City in Queens, just across the East River from Midtown Manhattan.That sparked fury from the cities that had lost out, who were angry that a metropolis already replete with jobs had landed yet another multinational firm.
Many New Yorkers were also angry and feared Amazon's presence would further gentrify a notorious city for its astronomical cost of living.
There were also fears from progressive lawmakers – including US Representative Alexandria Ocasio-Cortez – that the new Amazon Virginia HQ2 would price out poorer locals.
On Valentine's Day 2019, the firm announced it had withdrawn its bid for its New York headquarters and was instead concentrating on building its Arlington site, which was announced alongside the Long Island City deal.
Following the release of The Helix's design, people on the internet poke fun at its unusual structure, suggesting it resembles everything from soft-serve ice cream to a poop emoji to a Christmas tree and a cartoon turd.
NBBJ previously designed giant orb-shaped greenhouses for Amazon's US headquarters in Seattle.