MacKenzie Scott Gets Married to Seattle Science Teacher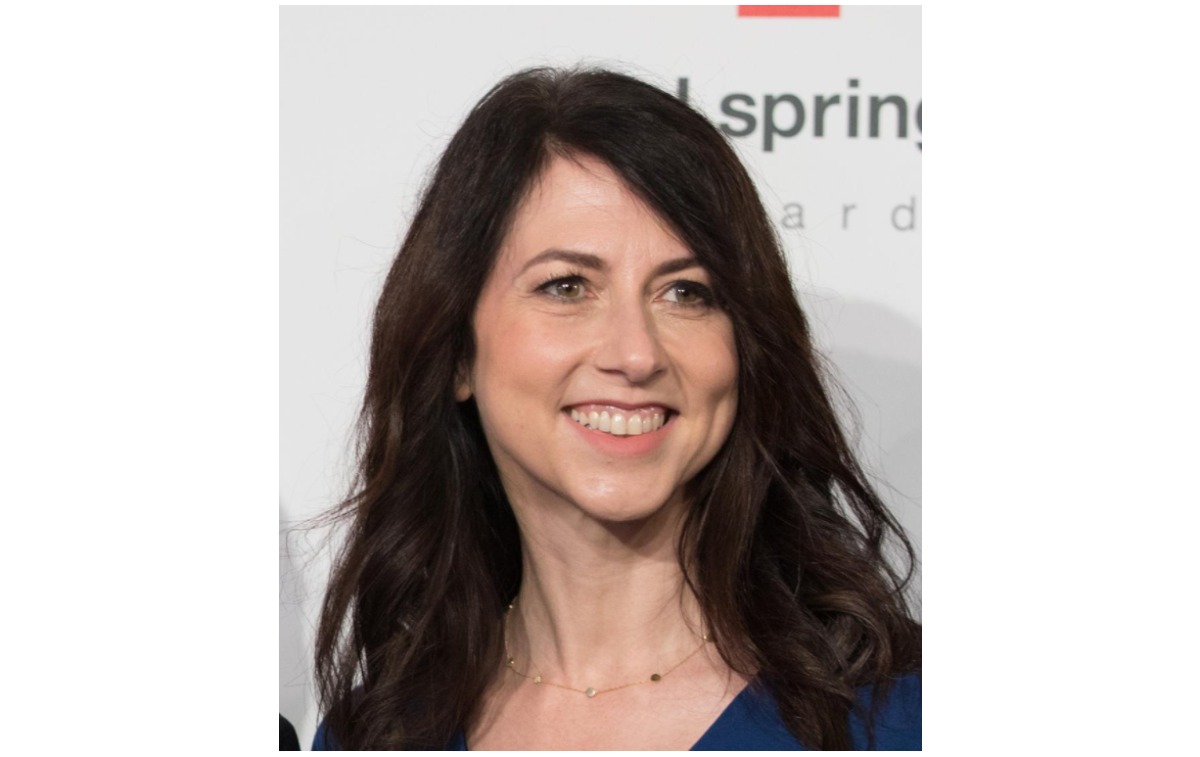 MacKenzie Scott, a philanthropist, is one of the world's wealthiest women, ranked 22nd worldwide. She's also known as the ex-wife of Jeff Bezos—whom she's married to for a total of 25 years. According to Forbes, Mackenzie Scott is worth a whopping total of $53 billion, thanks to her share in the world's leading eCommerce.  
In 2019, when Scott's divorce with Bezos was finalized, she signed the Giving Pledge— a promise to give half of her lifetime fortune to charity. Ever since, she's been an active philanthropist, notably giving $4 billion in four months to communities in need. Through the Giving Pledge, the news about Scott's marriage emerges to the public.
Mackenzie Scott's New Husband
It turns out Mackenzie Scott has found love again with Dan Jewett, a Seattle teacher. The couple met each other at Lakeside School, the private school attended by Scott's children. It's been confirmed that Dan Jewett is a teacher at Lakeside School who's teaching science or chemistry.
Jewett joined hands with Scott in her charitable journey, writing a Giving Pledge statement posted last March 6. According to Jewett's statement, he's happy to marry one of the most generous people in existence. He says he is joining his wife's commitment "to pass on an enormous financial wealth to serve others."
He continues the statement by saying it's strange to write a letter indicating his plan to give away most of his wealth in a lifetime. Plus, he noted that for the "majority" of his life, he's been a teacher. So, he never "sought to gather the kind of wealth." 
In the last part of Dewett's letter, he says that "this pledge will benefit me as much as if benefits anyone else served by it." As a final note on his letter, Dewett expressed that he looks forward to "the growth and learning" he'll experience as he goes through his part of the undertaking with his wife. As much as both are private with their lives, we can say that they are excellent for each other.
Jeff Bezos' Reaction
Meanwhile, the ex-husband reacted to the news positively. An Amazon spokesperson provided a statement to Forbes from Bezos saying, "Dan is such a great guy." Bezos further commented that he's happy and excited for the husband and wife.
Other Charitable Acts of MacKenzie Scott
The most recent public remark from Scott is from her last year's $4.1 billion donations. According to Scott, although she's far from completing her lifetime pledge, it's a "year of giving." In December, she wrote that the year began with the exposure to leaders of historically marginalized groups that's fighting inequities.
She further continued by saying it ended with the "exposure of thousands of organizations." These organizations are working hand-in-hand to alleviate the suffering of people who've been hit hardest by the ongoing pandemic. Overall, the announced donations of Scott to charitable and nonprofits total $5.8 billion.
Final Note
In the end, we can say people can find love in the most unexpected places— even your local private school. Let's wish all the best for Scott and Jewett on their journey as a married couple. From the get-go of this relationship, we can say that a new philanthropist power couple is born.
Update on 3rd Stimulus Check, $1400 For Each Dependent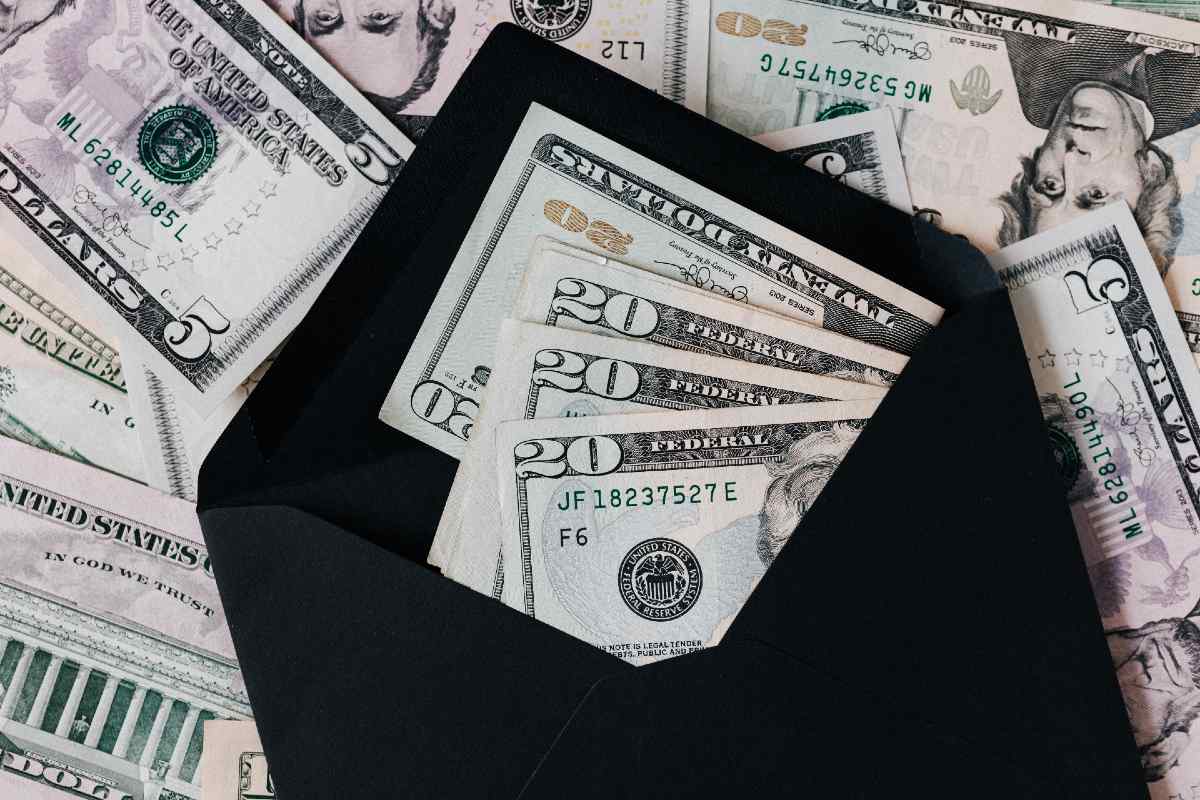 The IRS reveals that some Americans are getting 'plus up' payments with the third round of the stimulus check.
Since President Joe Biden signed the American Rescue Plan last month, there are more than 130 million who received the Economic Impact Payments. These are worth up to $1400, including the $1400 per dependent. To date, $335 Billion has gone out.
According to reports, some Americans are getting 'plus up' payments as long as their 2020 tax returns were processed. Those who experienced a decline in their household income, compared to their 2019 tax returns, could receive more money. The same goes if you have a new dependent.
The IRS also shared that they issued checks to those with information not on record and just filed their tax returns to qualify for the stimulus check. 
The full $1,400 payments are for individuals and heads of the household earning $75,000 and $112,500, respectively. For married couples earning $150,000, they are eligible for $2,800. Reports state that 85% of US adults are qualified to get the full amount.
Parents will also have $1,400 per dependent. Take note that this was only $600 during the first two rounds and is only for dependents ages 17 and below. However, for the third stimulus check, they have already included adult dependents. So if you are a parent with college-age students or living with the elderly and people with disabilities, you will receive extra money for this round.
Those who receive disability, retirement, and survivor benefits should have their payments last April 7. Most of the payments made were for people who didn't file a tax return in 2019.
Around 85,000 Americans receiving benefits from the Railroad Retirement Board should have their stimulus checks this week.
Meanwhile, a few US veterans have been patiently waiting for their third stimulus check. The IRS released a statement that veterans will receive their pension benefits and compensation through direct deposit starting next week, and they can expect it by April 14. 
The money is arriving through direct deposits, mailboxes, and prepaid EIP debit cards. Hence, it is strongly suggested to monitor your payment status with the IRS and with the USPS.
What to Do with Missing $1,400 stimulus Check?
Just in case you encounter problems with your stimulus check, do not call the IRS. That would be useless as their phone operators will not have access to the information you need. What they only have are the data already found in the IRS.gov.
Here's what to do.
Fifteen days after the IRS sends your check, you will receive a letter about the payment. If you did not receive any, you must request an IRS Payment Trace. You can do so by calling the IRS through this number: 800-919-9835. Or you may complete the Form 3911, Taxpayer Statement Regarding Refund, and mail it to them.
When you've already made a request through a phone call, there's no need to send the form.
The IRS will issue a replacement. However, if you suddenly found your check, you need to return it as soon as possible.
Shocking Revelations on Meghan Markle Interview with Oprah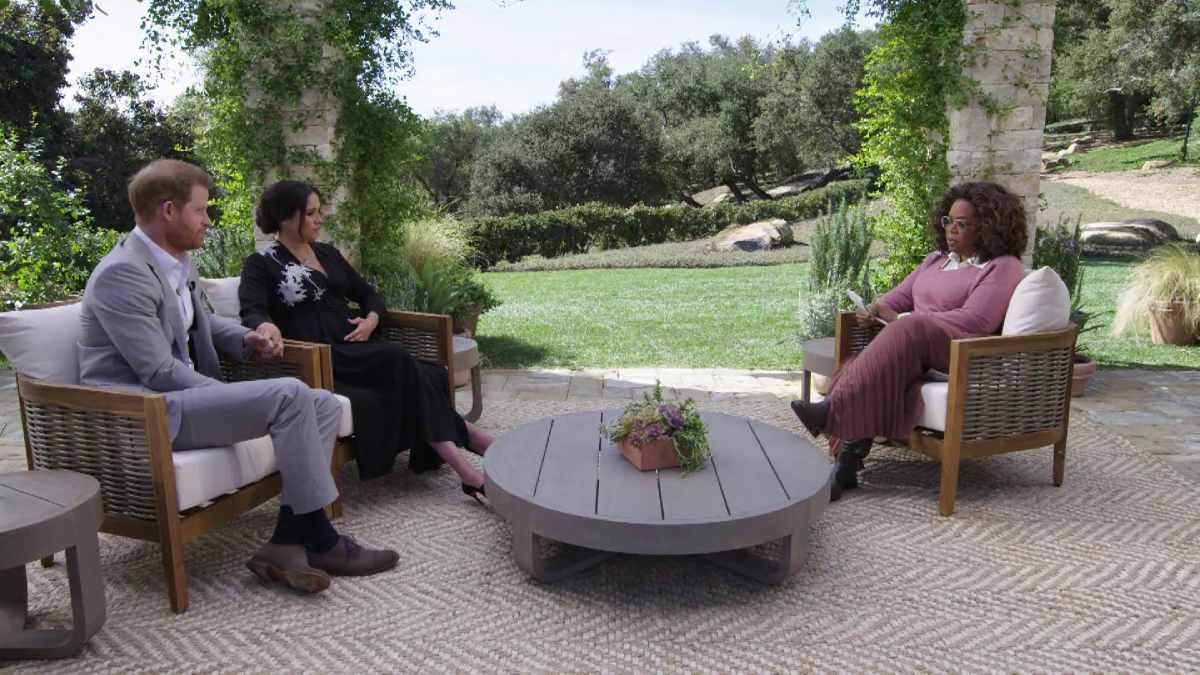 The 'Meghan Markle interview' happened weeks ago, but it's still making the headlines. Why wouldn't it be? It has some of the juiciest revelations about the royal family. It reminded us how Princess Diana made some shocking news decades ago with her own interviews.
The interview last month was seen by more than 17 million viewers in the US and 11 million viewers in the UK. To date, people all over the globe want to see the entire interview—proof of how controversial it is.
Archie's Color And Racism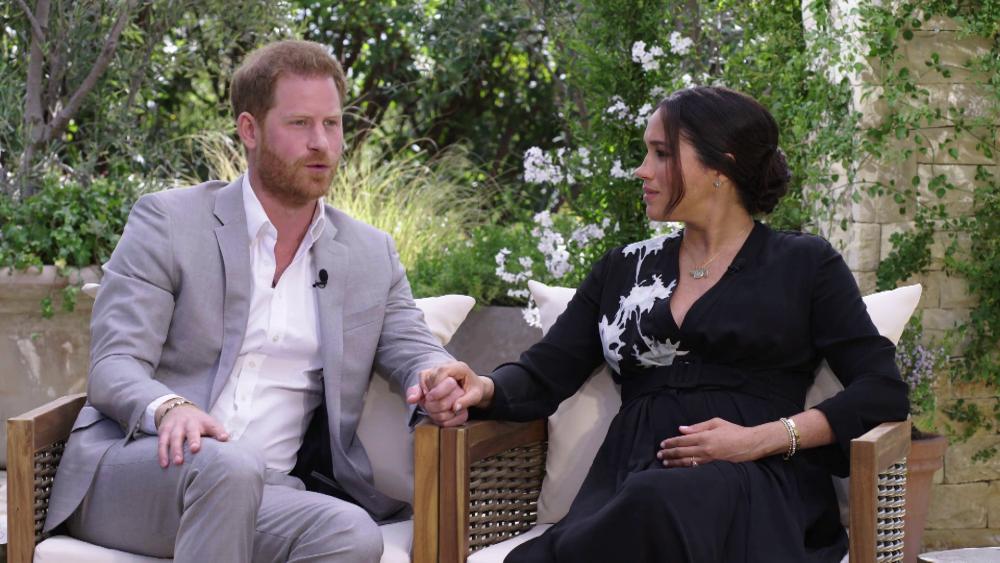 One of the most controversial topics during the 'Meghan Markle interview' was the apparent 'concerns' about the baby's skin color.
According to the couple, a member of the family raised the issue of how dark the skin of the unborn baby would be. This happened while Meghan was still carrying him in her womb.
Meghan's Suicidal Thoughts During Pregnancy
Long ago, the duchess was already giving clues about her mental health. But during the interview with Oprah, she told her how severe it became during her pregnancy. 
She mentioned how her life with the royal family was isolating. Meghan revealed that she felt there was a lack of support. She bravely shared that she had thoughts of killing herself while pregnant with their son, Archie.
She wanted to get help. But the palace didn't allow her as it wouldn't be good for the institution. In addition to that, the HR department refused to give her support as she was not a 'paid employee of the institution.'
Kate Made Meghan Cry
A few months after Meghan and Harry's wedding, there were reports that she made her sister-in-law cry over flower girl dresses. However, Meghan revealed that she was the one who cried, invalidating the entire story.
According to her, Kate apologized and brought her flowers and a note. She then forgave her after the fiasco. But, it seems that the public would always want to pit them against each other.
The Feeling of Being Trapped
Harry shared that his father and brother are trapped in the system. He jokingly shared that he couldn't even call Uber to the palace.
As for Meghan, she never received guidance in terms of her role. It's far more different from what you see in movies, where newcomers will be trained to sit, speak, and all that formality. In fact, she would even Google the words of the British national anthem to avoid embarrassment.
Meghan's Biggest Regret
Meghan's biggest regret was the time that she believed the palace would protect her. Apparently, things went south, and no protection was ever given.
She realized that being on the other side, they are not just surviving. They are also thriving. This implies how their lives became better after being working royals.
Of course, some people were not happy about the controversial 'Meghan Markle Interview.' One of them is Prince Albert of Monaco. For him, it was inappropriate.
While he understands the pressure the two went through, he believes it shouldn't be laid out in public the way they did it. 
The palace has already issued a statement and shared that the issues, particularly about race, will be addressed by the family privately.
Senators Propose A Legislation Refinancing Student Loans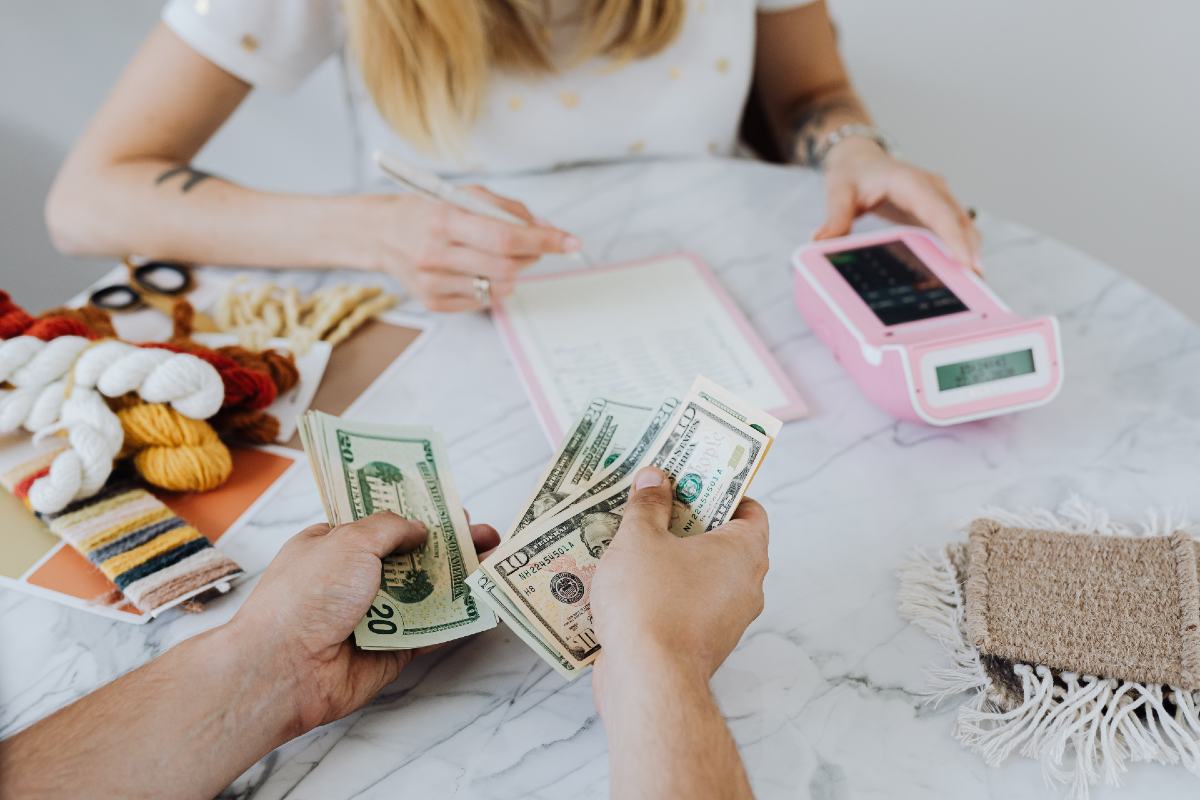 Even if President Joe Biden has extended the student loan payment pause until October 2021, an idea about student loan cancellation is floating. However, it remains unclear if legislation regarding canceling student loans would be an option. As an alternative, there's legislation that can help individuals with their student loans.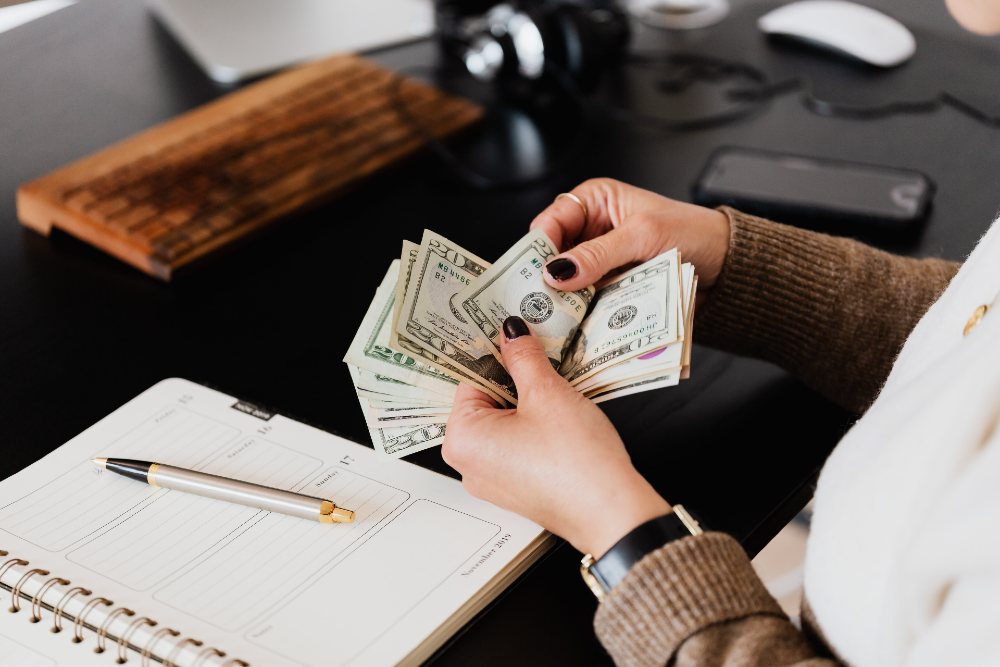 Senators Mark Warner (D-VA), along with Jon Tester (D-MT), and Angus King (I-ME) put forward the Coronavirus Emergency Student Loan Refinancing Act of 2021. This proposal comes after the passage of the American Rescue Plan; among those provisions is to send $1,400 worth of stimulus checks.
If passed, refinancing may be lighter on your wallet. But before we get to know what the senators have proposed, let's answer a question that's on everyone's minds.
Will Student Loans be Cancelled?
Let's look at the numbers first. Many Americans owe $1.7 trillion in student debt.
There's a possibility of a student loan cancellation, but don't expect that everything inclusive of your loans would be canceled. Plus, you might not be eligible to have student loan cancelations either.
Back in February, Elizabeth Warren (D-MA) and Chuck Schumer (D-NY) suggested canceling student loans up to $50,000. Those apply only to people that earn less than $125,000 a year. However, in a CNBC report, Biden ruled that out and may accept only up to $10,000. But the president is reconsidering this matter and even reached out to Miguel Cardona (Education Secretary) to see if the $50,000 is plausible.
Currently, private refinancing and forgiveness are available for borrowers. You'll need to apply and know if you're eligible. In any case, the American Rescue Plan does indicate that student loan forgiveness will remain tax-free until December 31, 2025.
What's The Reason for This Student Loan Refinancing Legislation?
The senators who are pushing to have this bill passed stress that individuals are having difficulties paying their student loans due to the effect of the pandemic. Not only would the bill lighten the load on borrowers, but it could contribute to a healthier economy as it bounces back.
Plus, to emphasize, the refinancing provision applies only to federal loans and not private student loans. In terms of the 10-year treasury yield and the interest rate, everyone will get the same interest rate regardless of credit standing.
Current Refinancing Situation on Student Loans
So far, individuals may not refinance their loans with the federal government, but they will become available with the legislation. Once it's passed, individuals need to apply for refinancing.
Currently, individuals can request refinancing with private lenders. Aside from student loan refinancing, you can choose a public service loan forgiveness or an income-driven repayment plan.
Student Loans and Interest Rates
Based on the new legislation that the three senators aim to pass, here are their proposed plans in helping individuals dealing with student debt:
Undergraduate Borrowers
Federal Direct Stafford
Unsubsidized
PLUS
Consolidated loans
Interest rate: lowest yield on the 10-year US Treasury + 2.05%
Graduate Borrowers
Federal Direct Stafford
Unsubsidized
Interest rate: lowest yield on the 10-year US Treasury + 3.6%
PLUS
Interest rate: lowest yield on the 10-year US Treasury + 4.6%