From Tragedy to Triumph: Entrepreneur Turns His Life Around After 8-Year Sentence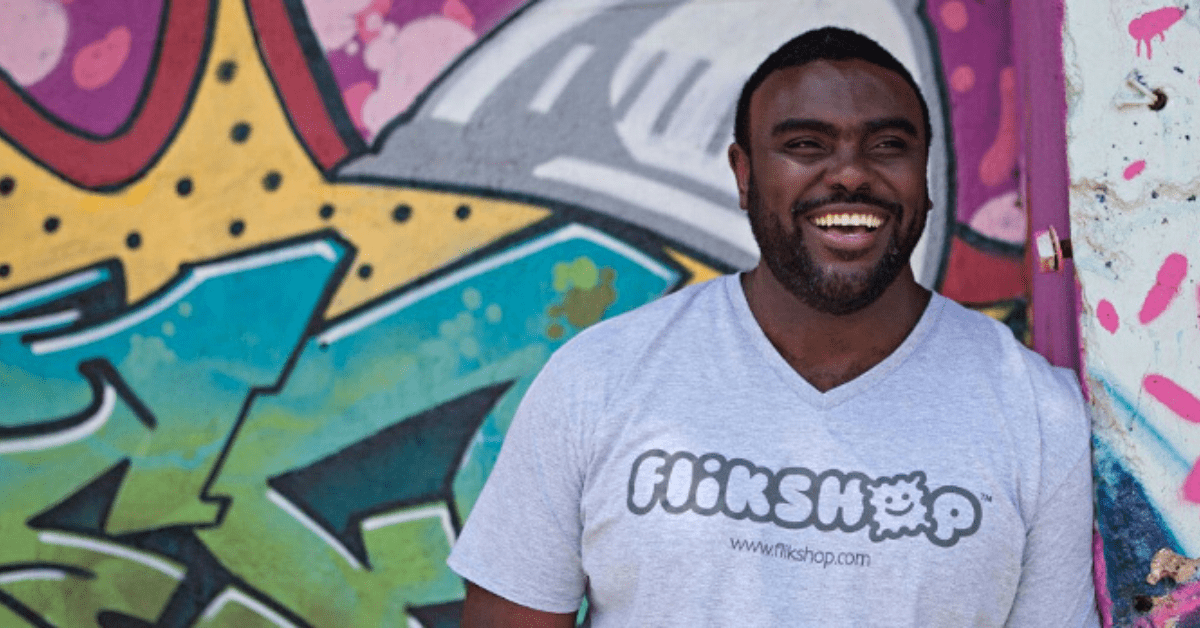 When most people hear about a teenager going to prison, they don't think of success stories. However, it is what ultimately led Marcus Bullock to where he is today. As of 2022, he's an entrepreneur with a company that helps prisoners connect with loved ones.
The Story of a Young Teen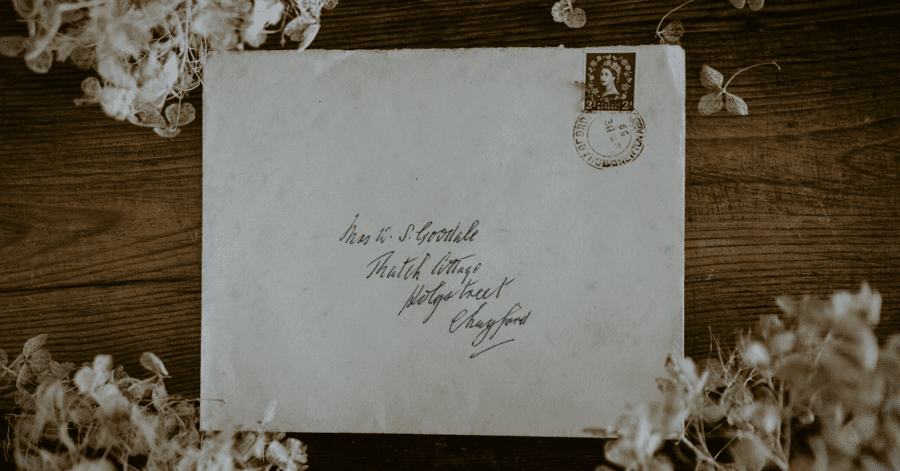 Marcus Bullock was only 15 years old when he and a friend were arrested for carjacking a stranger. A very stupid mistake made by a teenager. Only this black teenager was tried as an adult, landing a sentence of 8 years in prison. And not just any prison; it was a maximum-security establishment made for adults.
By the two-year mark, Bullock believed his life to be over. It was a hopeless situation; he just couldn't accept the fact he'd serve the entire sentence. He was depressed and anxious for a way to get out. Or at the very least, achieve some kind of normalcy while serving his time.
When he confided in his mother one day, she said this to him;
"Marcus, I'm going to write you a letter or send you a picture every day for the remaining six years of your sentence,"
Those were the words that saved Bullock from his downward spiral. For six years, his mother kept her promise, sending him constant reminders of her love. Her daily pictures and letters gave him a reason to live. It's what kept him going throughout the rest of his term. It's what made him look towards the future; what his life would be like after his sentence.
The System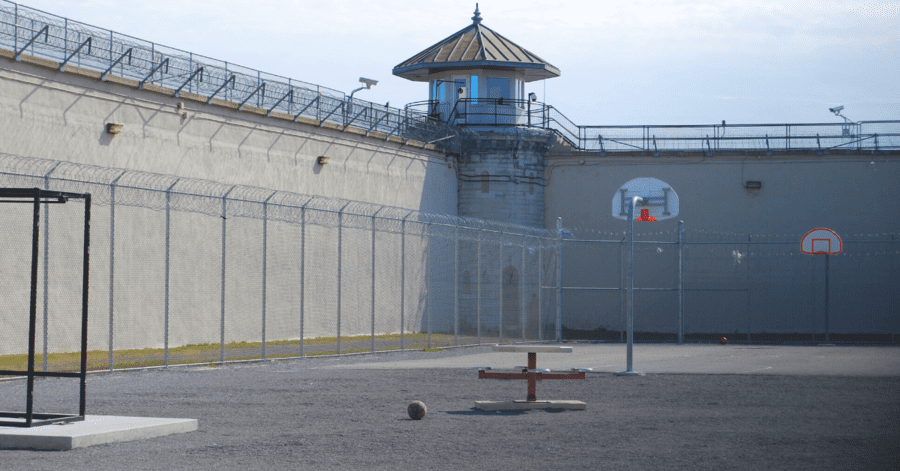 Many people see prisoners as just that; bad people who commit crimes and get punished accordingly. They don't stop to wonder what drives a person to engage in criminal activity. They don't even think of the fact that prisoners are human beings; ones with a conscious, with emotions, and with a very high depression rate.
Doing a bad thing doesn't always make someone a bad person. Of course, when people make terrible decisions, they must face the consequences. But this doesn't mean that they have to live a life of endless suffering.
That's why, when Marcus Bullock got out of prison, he created this awesome company called Filkshop.
What is Filkshop?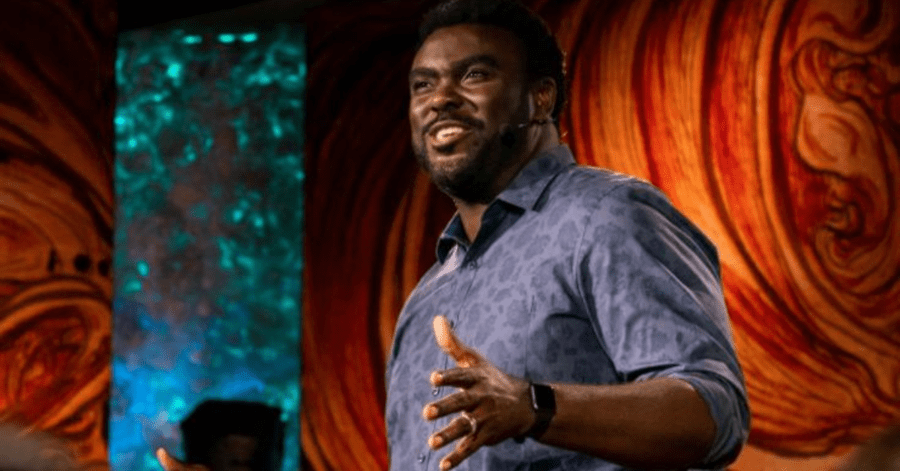 Bullock had considerable success starting a painting and construction business once he ultimately got out of prison in 2012. But still, he desired more. Bullock had pledged to send his prison pals postcards after leaving. In addition to sharing his experience of reentering society, he wanted his friends to feel the same sense of hope that he had. So, Bullock came up with an idea that would change his life for the better.
Filkshop is an app and website that allows people to seamlessly communicate with a loved one in prison. How it works is simple. For only $0.99, you can upload any picture or message to send to a friend, family member, or anyone doing their time. Flinkshop will print whatever message you have onto a postcard. It'll then be shipped directly to the inmate in question.
At first, Bullock admitted to not knowing what he was doing. Though as he got the hang of entrepreneurship, he noticed that he was good at public speaking and taking advice.
Soon enough, Flinkshop was endorsed by none other than John Legend. As part of his criminal justice organization, #FREEAMERICA, Legend gave Flinkshop strong financial backing.
Marcus Bullock probably didn't expect Flinkshop blow up the way it did. But he is very grateful for the opportunity to build his generational wealth.
Trader Joe's Votes to Unionize, Joins Growing Trend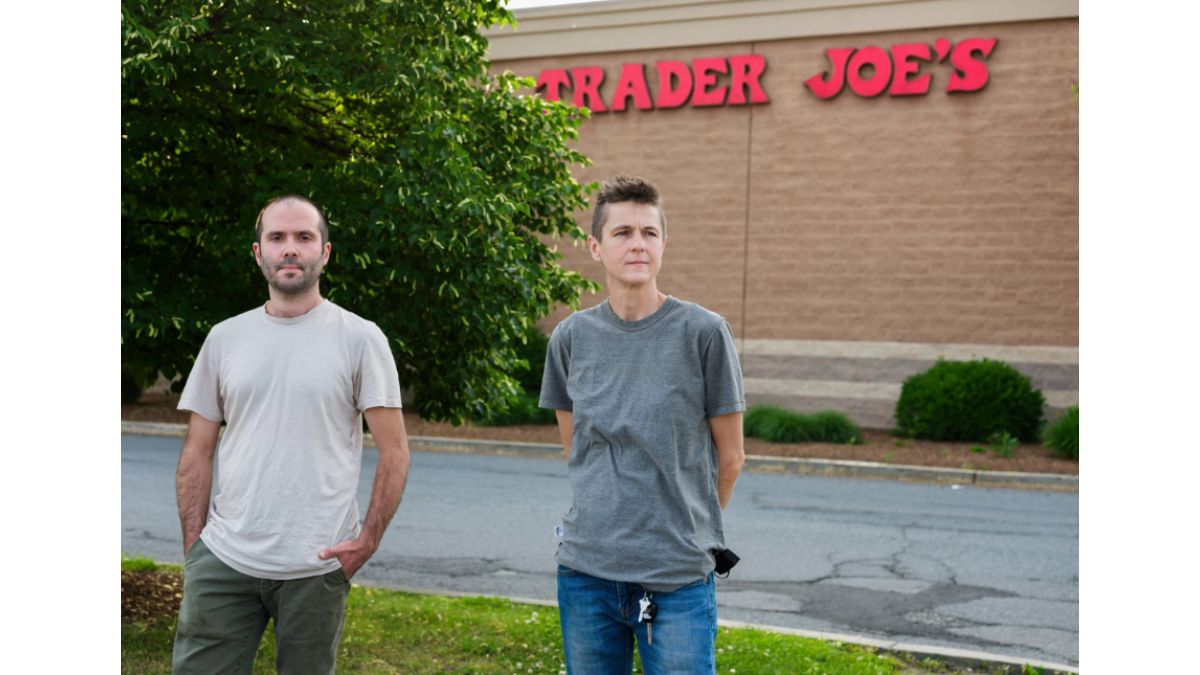 Trader Joe's employees at a store in Hadley, Mass., have voted 45-31 to unionize, becoming the first location in the company to do so, according to the National Labor Relations Board.
The election marks yet another victory for working people and continues the promising trend of unionizing efforts across the country. The petition for the election was announced in June, with workers expressing a desire to have more say when it comes to compensation, benefits, and workplace safety.
"We would like to have a system that guarantees accountability from management,"
said Jamie Edwards, a Trader Joe's Crewmember.
"A system that guarantees our benefits won't be stripped away whenever they feel like it. But, overall, it's about us having that power, and being able to make those decisions as a team."
The election results achieve the first step towards that end.
Labor Movements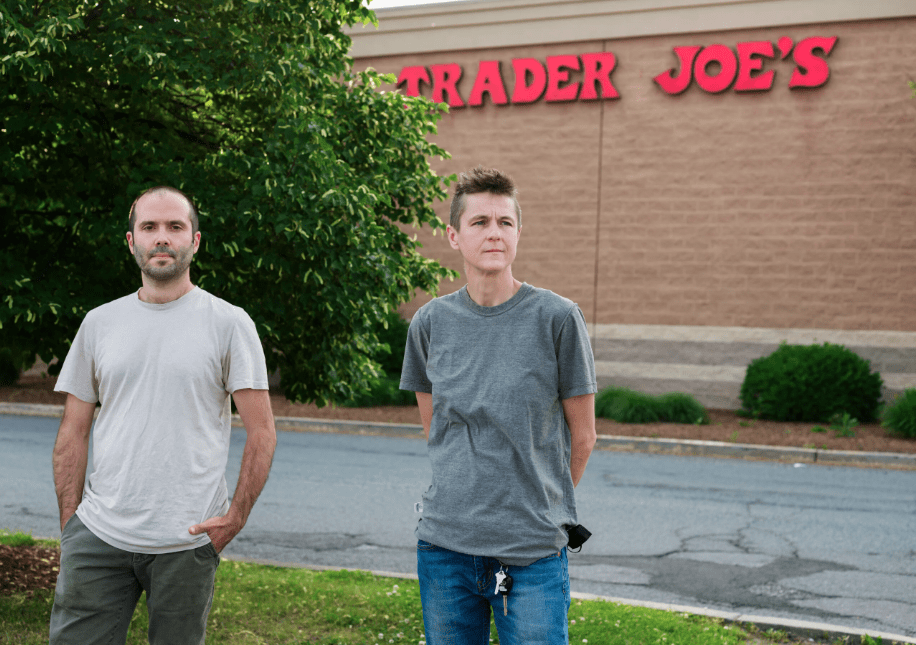 But for the workers in Hadley— a small town located about 100 miles west of Boston— the fight for a union began in May, when workers issued an open letter to company CEO Dan Bane. The letter cited concerns about pay, benefits, and safety.
The letter, dated May 14, was posted through the workers' social media pages under the name "Trader Joe's United."
The 81 workers at the store — called crew members by the company — were eligible to vote in the election supervised by the National Labor Relations Board.
The letter claims that two years ago, in March 2020, Bane sent a letter to the employees of Trader Joe's. He asserted that unions were "falsely" claiming only they can protect the pay and benefits employees "currently enjoy".
A Contract in the Works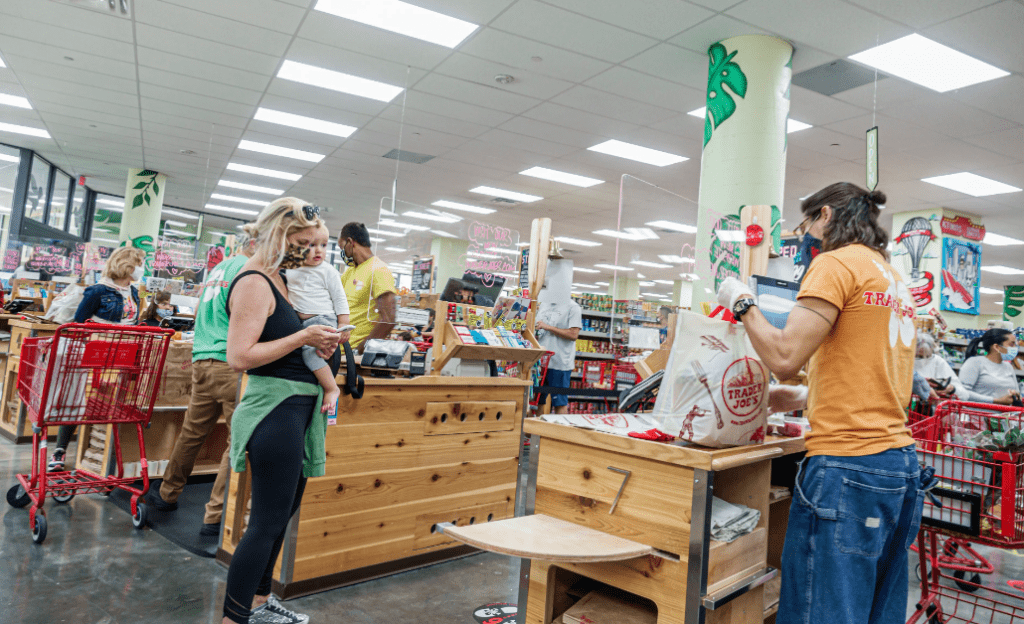 In a statement to the press, a Trader Joe's spokesperson said,
"We are prepared to immediately begin discussions with union representatives for the employees at this store to negotiate a contract. We are willing to use any current union contract for a multi-state grocery company with stores in the area, selected by the union representatives, as a template to negotiate a new structure for the employees in this store; including pay, retirement, healthcare, and working conditions such as scheduling and job flexibility."
Trader Joe's may be the latest company to see a successful attempt at unionizing, but their effort comes on the heels of several other labor victories around the country.
A Growing Wave of Labor Victories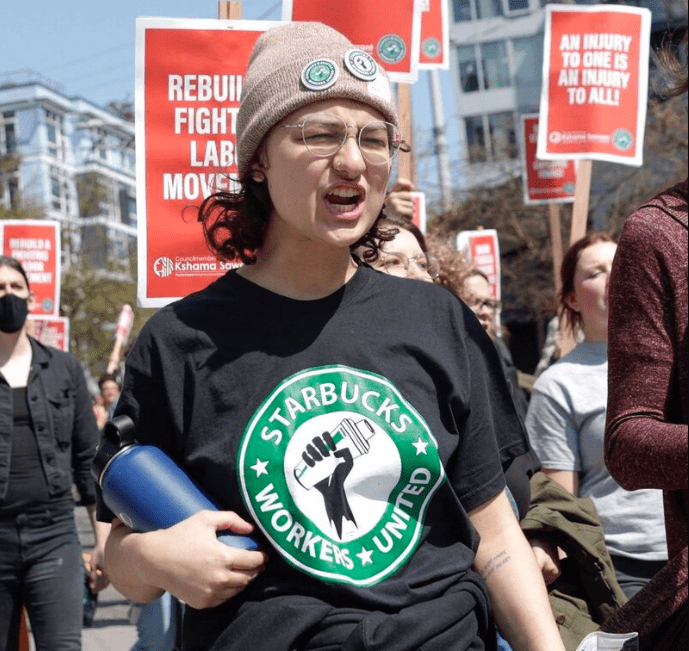 The National Labor Relations Board (NLRB) has seen a 58% increase in union representation filings over the past year alone, as well as a 16% increase in claims of unfair labor practices.
In December, a Starbucks in Buffalo became the first of its company-owned U.S. locations to form a union. Since then, at least 150 of the 9,000 company-run U.S. stores have voted to unionize, with 10 stores rejecting the union.
In January, engineers and other Google workers announced that they had formed a union—the Alphabet Workers Union— named after Google's parent company, Alphabet. It represents about 800 Google employees.
April saw Amazon workers in Staten Island, New York vote to unionize, marking a first for the retail giant.
In May, video game workers at a division of game publisher Activision Blizzard voted to unionize, making them the first to create a labor union at a large U.S. videogame company.
What's Next for Trader Joe's Hadley Location?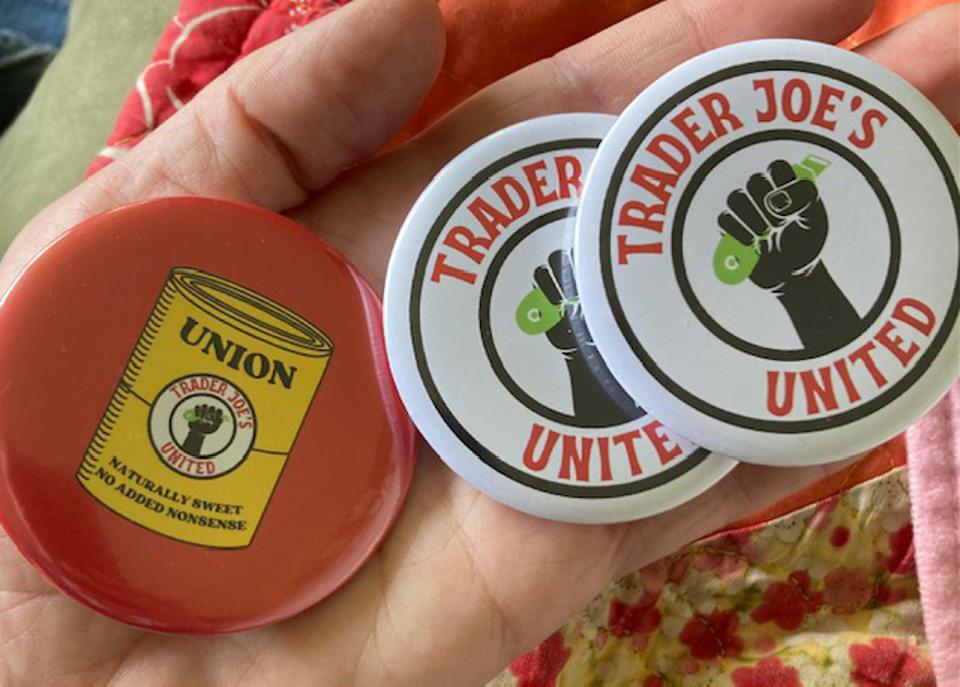 The Hadley location employees are celebrating their organizing victory, but now comes the task of coming together for contract negotiations.
"Today, Trader Joe's Hadley became the first unionized Trader Joe's location, ever,"
the group said in a statement Thursday.
"We now begin the difficult work of sitting down at the negotiating table as equals with our employer, and securing a contract that will benefit and protect us, the crew, instead of the company's bottom line,"
the statement continued.
The corporation has more than 530 locations across the U.S., with 10,000 employees and an estimated 2022 revenue of $13.3 billion.
Workers at two other Trader Joe's locations have begun their own unionizing efforts as well. More Perfect Union reported Thursday that workers at a location in Minneapolis had filed for a union election, following the vote in Hadley. Workers at a Boulder, Colorado, store filed an election petition with the National Labor Relations Board on Tuesday.
Wally Amos: From Chocolate Chip Entrepreneur to Hardship Connessior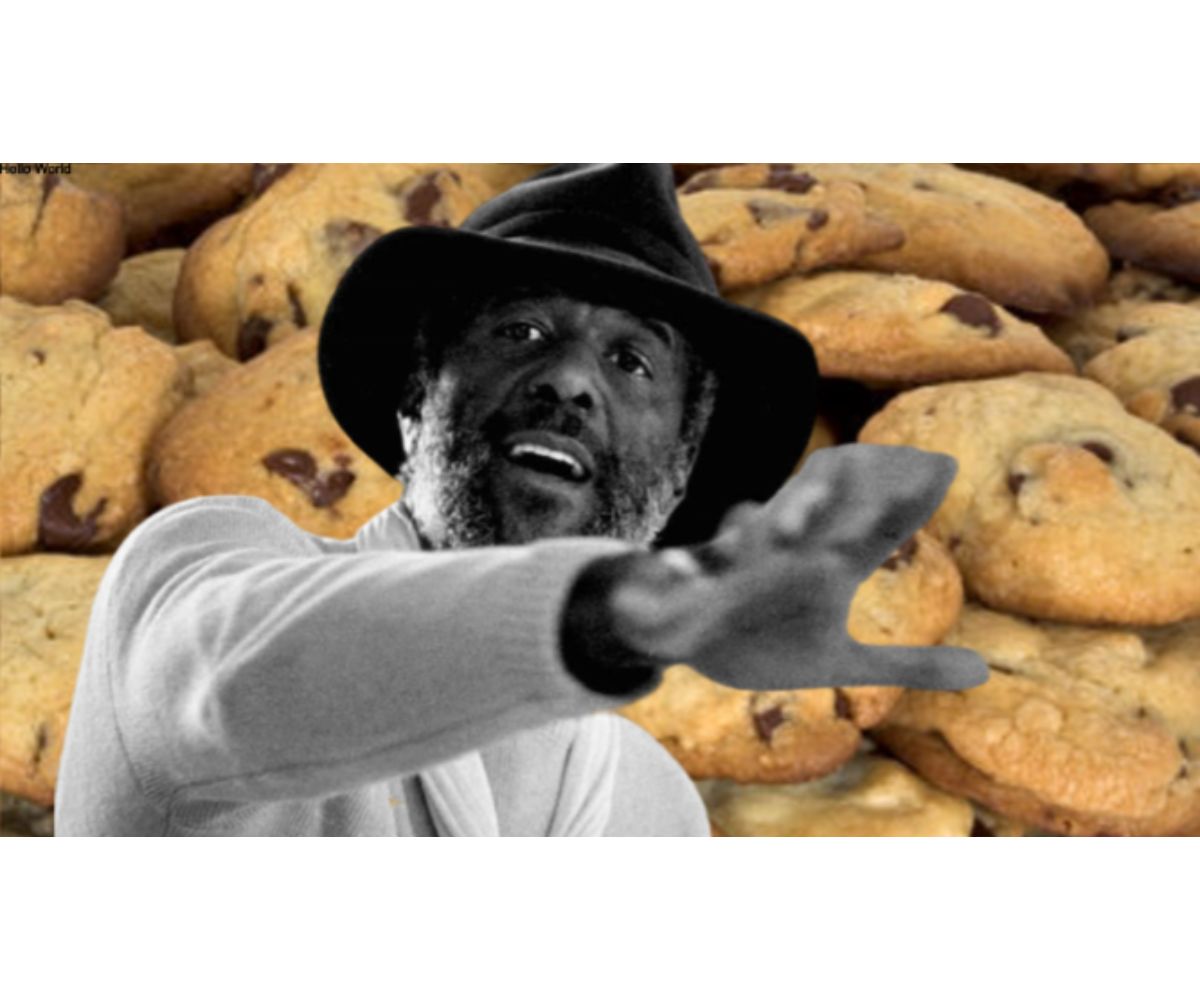 It feels like a cliche. An ancient trajectory sneered at in countless films, television specials, and mockumentaries: the self-made business owner (or musician or internet influencer or janitor-turned-radio-personality) of a prominent, big-name venture who ascends to grand cultural heights only to have their joyride through fame, wealth, and celebrity shoulder-brushing suddenly cut short.
Wafting back down to ground level, the protagonist finds themself among the lowly ranks of normal, everyday people. Subject (once again) to life's hollow indignities—but now with the everpresent melancholy tint of past riches lurking.
Sure, there are some big takeaways about the greater virtues of humanity or the immense loneliness of celebrity life. But we understand that these are typically written to secure some semblance of a happy ending, increase commerciality, and cushion the notion of modernity's inherent sadness.
The fact of the matter is: being poor sucks. Being poor—then achieving fame and prosperity—only to fumble it back into poverty, must really suck. And while most folks have only bore witness to this trope in cinematic or literary instances, an unfortunate few have full-on lived it.
Among them is Wally Amos.
Of Famous Amos fame.
Who is "Famous" Amos?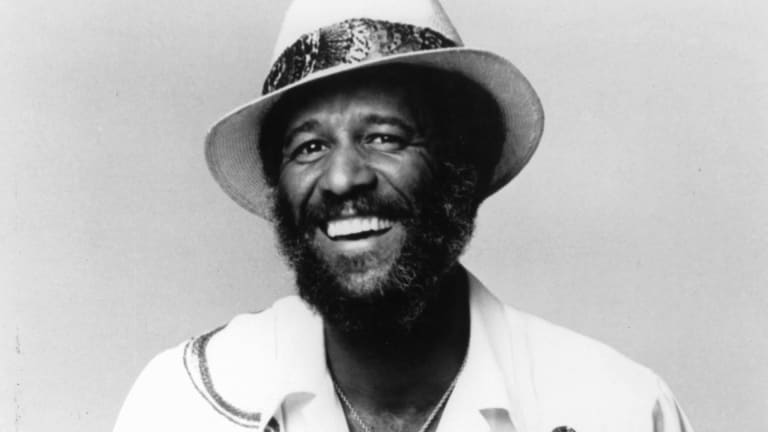 When it comes to feelings about Famous Amos, I imagine people typically fall into one of three groups:
The first group—being made up of mostly young people (probably; I've no data)— has zero knowledge of the brand at all. If the name doesn't conjure visions of second-rate vending machine options (D4 at best) then you're likely in this group.
The second group knows of Famous Amos and is familiar with its underwhelming status as a dollar store checkout counter snack food. Reasonable.
But the third group has a different view of the matter. A much more romantic take on the treat. Because this group remembers Famous Amos as a mouthwatering gourmet delicacy. A top-shelf cookie purveyor with an outspoken, charismatic owner in Wally Amos.
Why such a harsh disparity? How can a company less than 50 years old have such contradicting reputations among different generations?
There was a time, just a few decades ago, when Amos was a household name. A successful brand with big-name celebrity investors, upscale distribution, and a first-year total sales revenue of $300,000.
But by the mid-80s, the brand was hemorrhaging money. Amos would lose his house and eventually sell a majority stake of the company. Many people were left to wonder: how did one of the most successful snack companies of the last decade so quickly decay into financial shambles?
How did Amos find himself on the butt-end of a bad break?
These are interesting questions, and sure to be answered. But first, it's worth understanding Famous Amos' rise to popularity, understanding what made this gourmet cookie company so successful, so, well— I'm not gonna say it, I am not going to—famous.
Wally Amos' Rise to Fame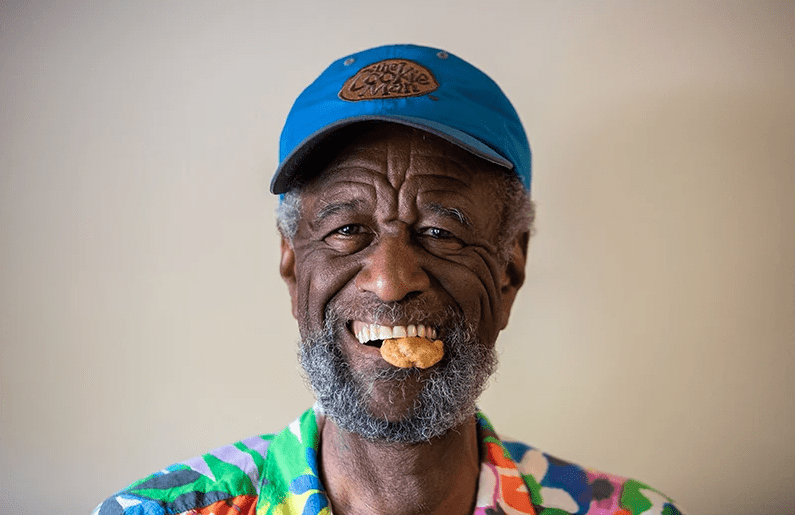 Wally Amos came from a classically humble upbringing, born in 1936 in Tallahassee, Florida to poor, illiterate parents. At age 12, he moved to New York to live with his Aunt Della. It was here that he learned of the famous recipe. (More on this in a bit.)
Amos, who dropped out of high school, would receive his G.E.D. after joining the Air Force. Returning to New York a mature, educated man, he found work in the William Morris Agency, a Hollywood-based talent agency once considered "the best in show business."
He began in the mailroom, eventually working his way up to becoming the first black talent agent in the entertainment industry.
This was more than just a side-quest for an aspiring baker; Amos now headed the rock'n'roll department at William Morris, where he signed Simon and Garfunkel and worked with Motown legends like Diana Ross, Sam Cooke, and Dionne Warwick.
It was only after growing disillusioned with the industry that Amos sought refuge in his aunt's baking once more.
Wally's son, Shawn Amos, said:
"Cookies were a hobby to relieve stress."
It wasn't long before the cookies took the main stage.
Amos told The New York Times in 1975:
"I'd go to meetings with the record company or movie people and bring along some cookies, and pretty soon everybody was asking for them."
Amos' connection with the entertainment business helped his business aspirations tremendously. He received significant contributions from industry stars Marvin Gaye and Helen Reddy, who gave Amos 25,000 for his new venture.
In 1975, Amos launched his first brick-and-mortar location. 7181 Sunset Blvd. in Los Angeles.
And it was a big deal. The grand opening was a star-studded gala attended by 1,500 people.
Success was sudden. After selling $300,000 worth of cookies in its first year, the brand continued to climb in popularity. By 1982, Famous Amos was making $12 million in yearly revenue.
Famous Amos's success was the result of exploiting a hole in the market. In the mid-70s, the grocery store shelves were loaded with preservative-dependent snack options. Amos carved out a lucrative niche by marketing the product as a gourmet, zero-preservative, craft-made cookie. A risk well rewarded.
From "What's Going On?" to "What's Going On???"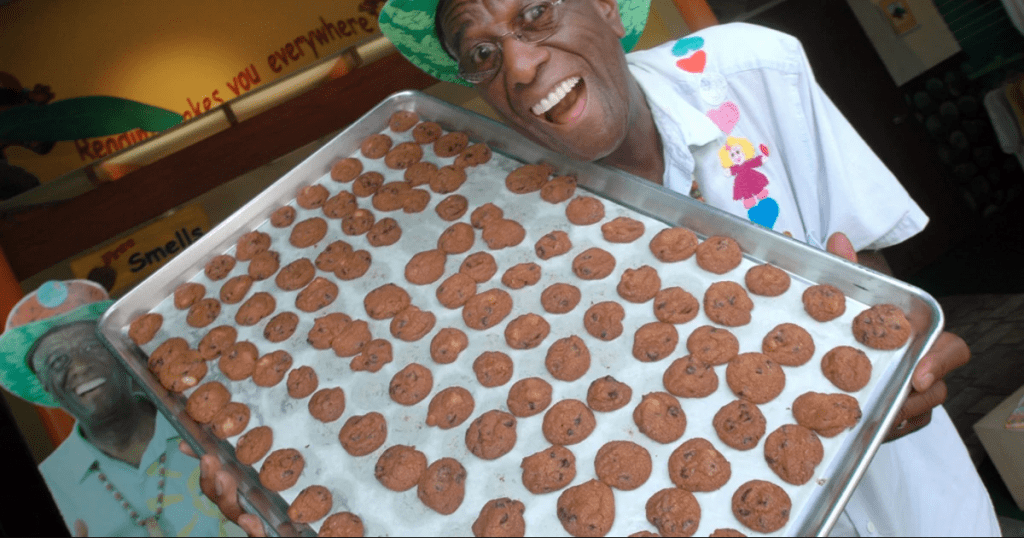 With any great market advancement, a plethora of eager competitors emerge. And shortly after arriving on the scene, Famous Amos was met with rival brands like Mrs. Fields, and new, upmarket product lines from Nabisco and Duncan Hines.
A combination of these market competitors and Amos' inability to keep up with his success led to the first cracks in the business. By 1985, Famous Amos reported a $300,000 loss on sales of $10 million.
Later that year, Amos officially gave up the reigns of his company, selling a majority stake to Bass Brothers Enterprises for $1.1 million.
Two years later, the new owners upended the recipe entirely, adding preservatives and shelf-stable ingredients. Famous Amos was rebranding as an affordable brand. It wasn't entirely unexpected; such mission-statement-defying practices are common for newly bought companies, but the decision prompted original owner Wally Amos to depart.
In 1992, President Baking Company bought Famous Amos for $61 million—more than 55 times what Wally Amos sold his controlling stake for just a few years earlier.
Amos wasn't through with the cookie business, however. Later in 1992, he launched his new venture…
And was promptly sued.
Turns out: the latest Amos product— Wally Amos Presents Hazelnut Cookies— stood in direct violation of the contract he had signed years prior when selling his first business. The one that expressly prohibited Amos from using his own name and likeness in the selling of any product.
Undeterred, he changed the name of his company, operating instead as Uncle Nonamé. Boldness had treated him well in the past— and I think it's an undeniably ballsy way to approach being sued over your own identity— but the market operates in mysterious ways. In 1996, Uncle Nonamé filed for bankruptcy.
What Became of Wally Amos?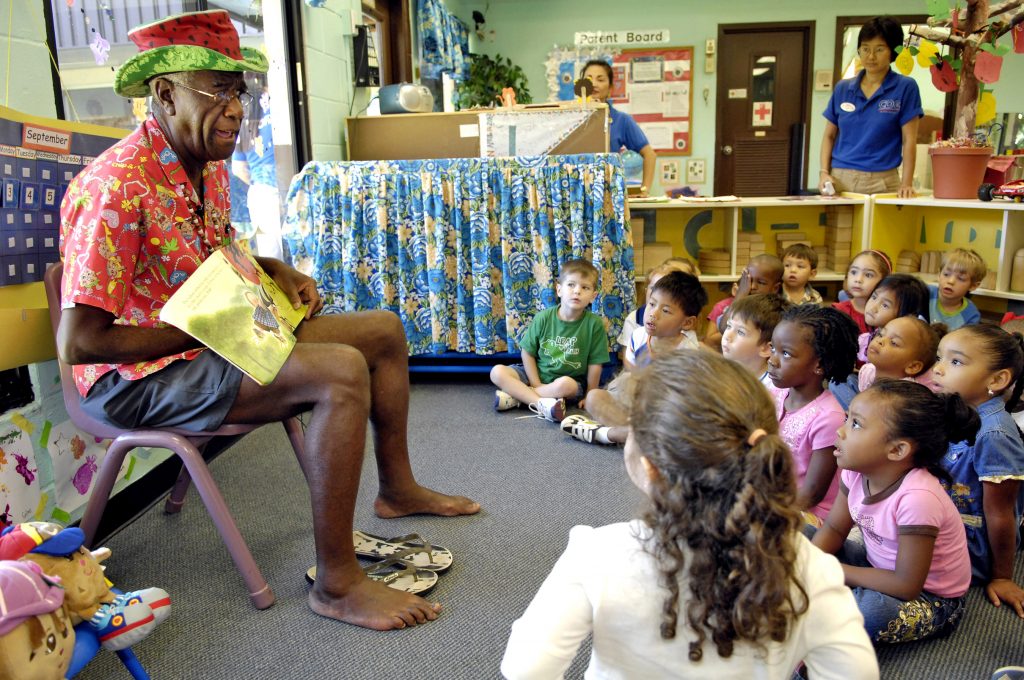 By 1999, Amos was in talks with Keebler, the new owner of Famous Amos. An agreement had been reached: Wally Amos would become a paid spokesperson for the brand under the condition that they craft the recipe closer to the original.
And it feels like a solid ending to the story. The sweet embrace of a father and son after a long, arduous journey, complete with lawsuits, bankruptcies, and foreclosure. Ending up together would be fitting— if a bit too good to be true.
"It was bittersweet,"
says his son, Shawn Amos.
"He was happy to be back in the center of the brand he started, but he also had a hard time accepting the fact that at the end of the day, he was just a paid spokesperson."
The feeling of being alienated from one's own brainchild eventually led to a short-lived reunion between Amos and the brand that bears his name.
After leaving once and for all, Amos pivoted to making muffins with Uncle Wally's Muffin Co., opening a bake shop in Hawai'i.
Amos wrote multiple books about his experience over the years, including Power In You, Man With No Name: Turn Lemons into Lemonade, and The Famous Amos Story: The Face That Launched 1,000 Chips. He has also been a vigorous advocate for literacy and was granted a National Literacy Honors Award by President George H.W. Bush.
At age 80, Amos appeared on the hit television show, Shark Tank, pitching another new business, "The Cookie Kahuna". The business ultimately failed.
In 2017, he launched a GoFundMe announcing he was struggling to pay for food, gas, and rent.
No longer famous, Wally Amos continues on with his baking and entrepreneurial spirit. His life is a statement of hard work and resilience, but also a cautionary tale about success, hubris, and the risks we make along the way.
Lesbian Bars Were Dying. Now They're Making a Comeback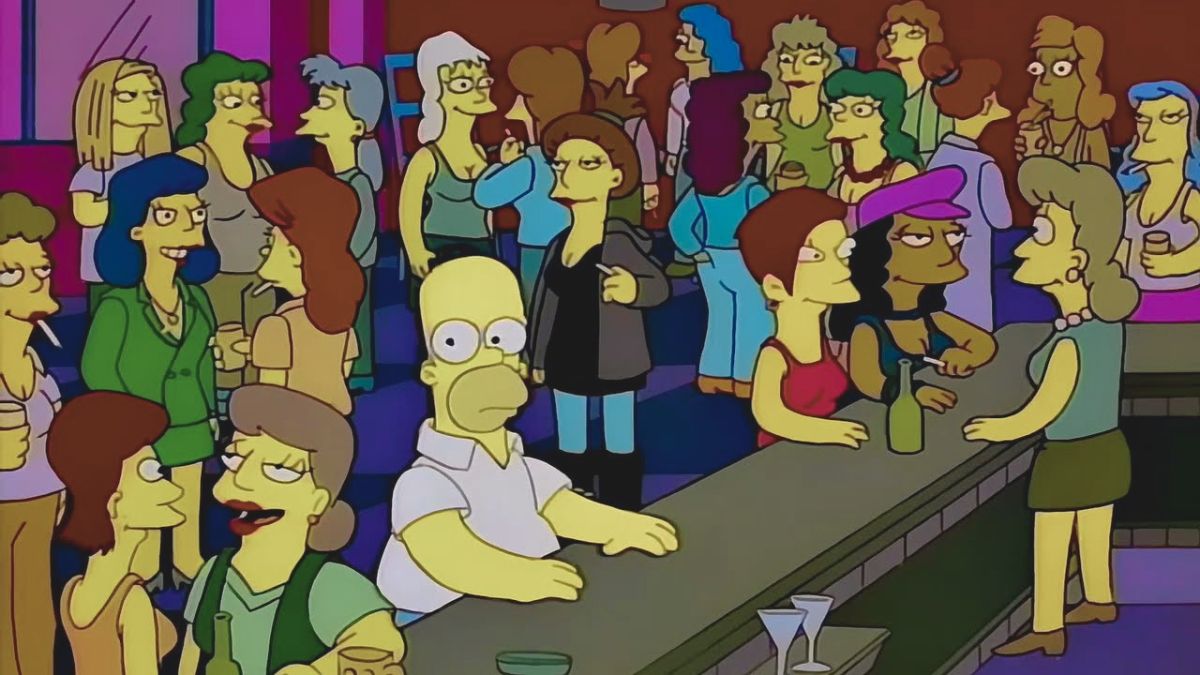 You've at least seen the headlines in passing by now. 21 lesbian bars remain in America. The rise and fall of America's lesbian bars. Why lesbian bars are disappearing.
It's true that the once-thriving niche of lesbian bars has dwindled to a small smattering. Most of those that remain are clandestine tourist destinations littered around the heartland. Indeed, these bastions of lesbian community are now few and far between.
But recent developments may be changing that. As easing restrictions allow bars to open back up, grassroots campaigns are poised to save lesbian bars from the brink.
Let's back up a little.
The origin of lesbian bars
If you're a fan of Moulin Rouge (or French history, I guess), you might know a bit about the inception of the modern lesbian bar. Artist Toulouse Lautrec often chronicled the lesbian nightlife in turn-of-the-century France. Bars like Le Rat Mort were owned and frequented by lesbians.
This phenomenon spread to other areas of high society in the early 20th century. In Weimar Germany, lesbian entrepreneur Elsa Conrad owned multiple such bars. Bars for women were a rarity in the US at the time, but the upper-crust Cafe des Beaux Arts, which operated in New York from 1911-1921, is cited as an early example.
Prohibition and its aftermath
When we talk about the modern history of lesbian bars, the clock usually starts after Prohibition's repeal in 1933. Bars like Roselle Inn in Chicago and Mona's in San Francisco opened shortly thereafter.
It's worth noting, however, that lesbian bars truly started to pop up during Prohibition. Where women had previously been legally discouraged from drinking, the total prohibition of alcohol was ironically an expanding force. Women could drink freely in speakeasies, and even own them.
The lesbian bars that sprung up after Prohibition were the offspring of the lesbian speakeasies that came before, such as Eve's Hangout, which was shut down after a 1926 police raid.
The golden age of lesbian bars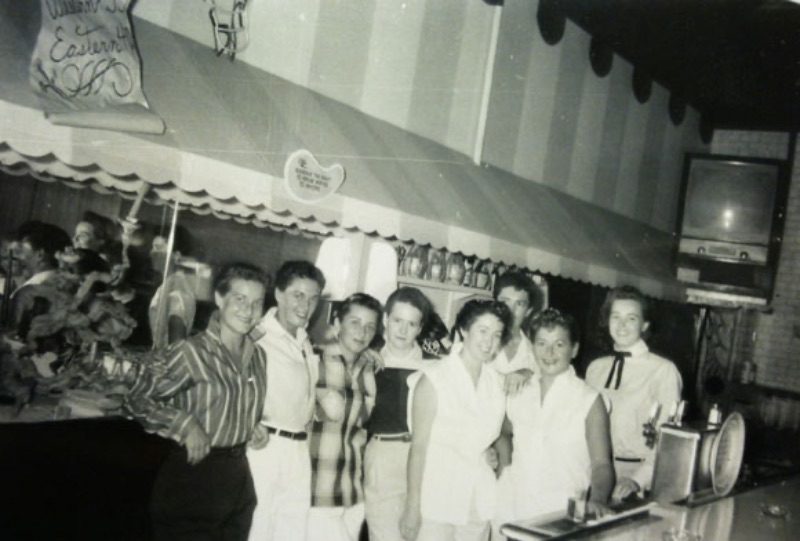 Lesbian bars and communities continued to grow, aided by the growth of cities and economic prosperity that followed WWII. Bars of this era still faced plenty of threats. Gay activity was still criminalized, organized crime was eager to capitalize, and internal debates split the community in twain.
In the '50s, de facto segregation and economic inequality kept many Black lesbians out of major lesbian bars. So did rigid attitudes about lesbian coupling built around butch/femme (or stud/femme) binaries.
Gay rights!
The first lesbian political organization, the Daughters of Bilitis, was formed in 1955. This was an early motion in the broader LGBTQ+ rights movement, which shone a national spotlight on lesbian and gay communities.
As the movement grew throughout the '60s, so did identification with/interest in lesbianism. As lesbian feminism developed in the '70s, lesbian bars became activist spaces in addition to social ones. By the '80s, there were over 200 lesbian bars nationwide.
There's just one problem, and it's a problem that emerges any time social spaces become political ones: politics create conflict. Divisions bubbled over who should and shouldn't be included in lesbian spaces, from trans women to straight "political lesbians." This fed into the damaging notion that "lesbian" itself was an exclusionary term.
The slow, painful fall
These divisions persisted, but lesbian bars remained fairly prevalent throughout the '80s and '90s. New movements led to new expansions. The Combahee River Collective helped open doors for lesbians of color. The community was ravaged by the AIDS crisis, but activism on that front helped bring the broader LGBT community together. By the mid-'90s, the Lesbian Avengers were bringing lesbian issues to the forefront of the community.
So, what did kill the lesbian bar? 9/11? The recession? Is it somehow Ellen's fault?
The truth is, there was no one incident that sent lesbian bars into freefall. The more society as a whole accepted lesbians, the more patronage for these tight-knit neighborhood bars dwindled.
Meanwhile, over the course of the '00s, people kind of stopped meeting each other in person. The social role that lesbian bars once played could now be fulfilled much more accessibly by online forums, and later social media.
Statistics show that interest in the "lesbian" label itself may have declined in the '00s and '10s as well. Post-lesbian discourse has tended to frame the label as too exclusive. While the broader LGBTQ+ community grew substantially in the 21st century, the lesbian community didn't experience the bulk of those gains.
The ravages of COVID-19
Articles about the dramatic decline in lesbian bars started to pop up in the late '10s. In 2019, it was estimated that only 15 such bars remained (in fact, there were 21). A string of closings occurred throughout the '10s as business dwindled and rents went up.
When COVID hit, activists like Erica Rose and Elina Street sounded the alarm. Rose and Street started the Lesbian Bar Project, a campaign aimed at fundraising to keep the remaining bars open.
Lincoln, NE's Panic Bar closed in November 2020. In Philly, Toasted Walnut shuttered in February 2021. Even as Lesbian Bar Project and other campaigns shined a national light on the issue, it seemed like the institution was quickly becoming a thing of the past.
But wait, there's more?
A confluence of factors led to increasingly dire conditions for the country's remaining lesbian bars. Pandemic-era restrictions were the final straw for many. But then, something shifted.
See, the pandemic may have kept us apart from each other, but it also reminded us how much we miss sharing a space. As restrictions were lifted, grassroots movements started to form dedicated to providing new, in-person social spaces for lesbians.
The lesbian bar revival
As the tireless work of the Lesbian Bar Project kept the remaining bars afloat, social groups and pop-ups started to form across the country. Lesbian Social Detroit. SHELiFE in Miami. Sip City Mixer here in Philly.
These groups coordinate regular events that go beyond the narrow scope of a bar: picnics, beach parties, sporting events. At the same time, they reflect a growing, vibrant, and (contrary to the popular stereotype) inclusive lesbian community nationwide.
As You Are in DC began as a pop-up series, but has now set up a permanent home. The Sports Bra, the first women's sports bar, is now open in Portland, where another lesbian bar (Doc Marie's) is opening just this week.
You can thank Lesbian Bar Project for their tireless work keeping remaining lesbian bars alive. You can also thank the internet which, once thought a detriment to the lesbian label, has now invited a new generation of lesbians to flourish.
Looking ahead, more of these pop-ups are trying to set up brick-and-mortar locations. Dave's Lesbian Bar in Queens is fundraising at its monthly events; so is Hot Donna's in LA.
Thanks to a renewed focus on community organizing and mutual aid, things are finally looking up for the humble lesbian bar.