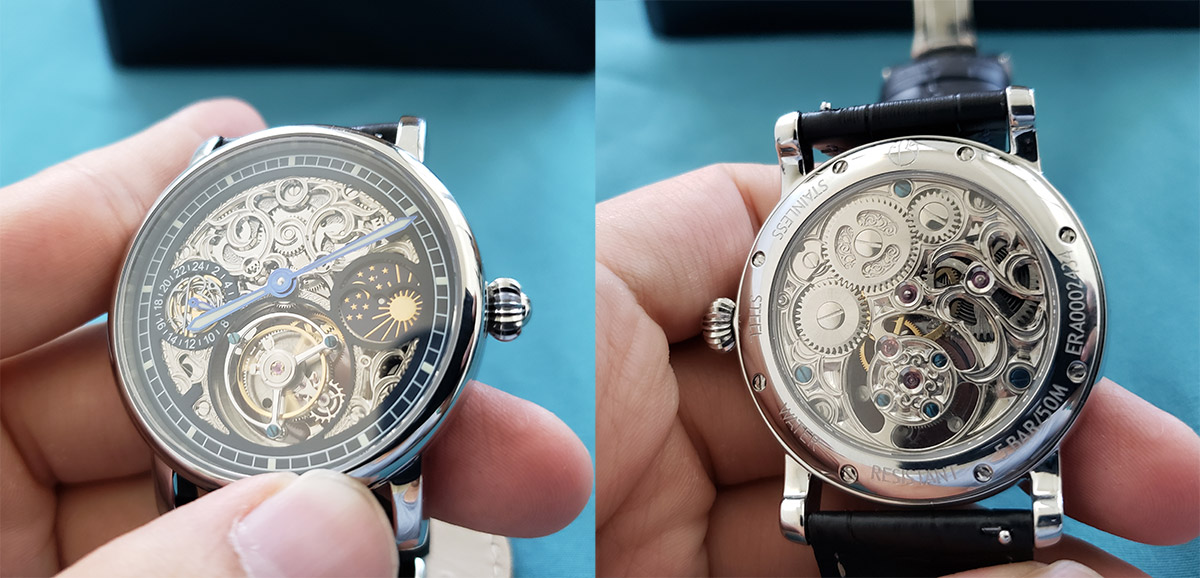 We used to rely on sundials to tell them. Although ridiculously cool, that's no longer practical. When Abraham Louis-Breguet engineered the very first wristwatch in 1810, it changed the world as we know it. For the first time – the time is literally in your hands. The introduction of a tourbillon in the early 1900's fascinated watch collectors all over the world. The elegance of the absurdly complicated movement that seems to defy gravity captivated the world. These watches weren't just beautiful, they were also expensive. A tourbillon wristwatch will set you back easily $100,000.
Tourbillon watches have been glamorized by celebrities such as Cristiano Ronaldo, Lionel Messi, and countless famous athletes. Needless to say, having a fortune simply isn't enough to own a tourbillon watch. You'd need several fortunes.
Then came Era Timepieces, a company that's offering a watch with a tourbillon movement for $1499. That's less than a fraction of what a Jacobs & Co. watch. Is it real? Does the watch actually have a tourbillon movement? We decided to reach out to Era Time Pieces for a review sample.
About The Founder
Michael Galarza, the founder, and CEO of Era Time Pieces had his first major success in 2018 after his Kickstarter campaign garnering over $700,000 in orders only after a month. That marked the beginning for Michael and proved that there is a market for affordable tourbillon luxuries. Soon after the success of his first watch, the Prometheus, his company moved ahead and produced a whole line of watches all sharing the same level of craftsmanship and attention to detail of his first success.
Redefining Attainable Luxury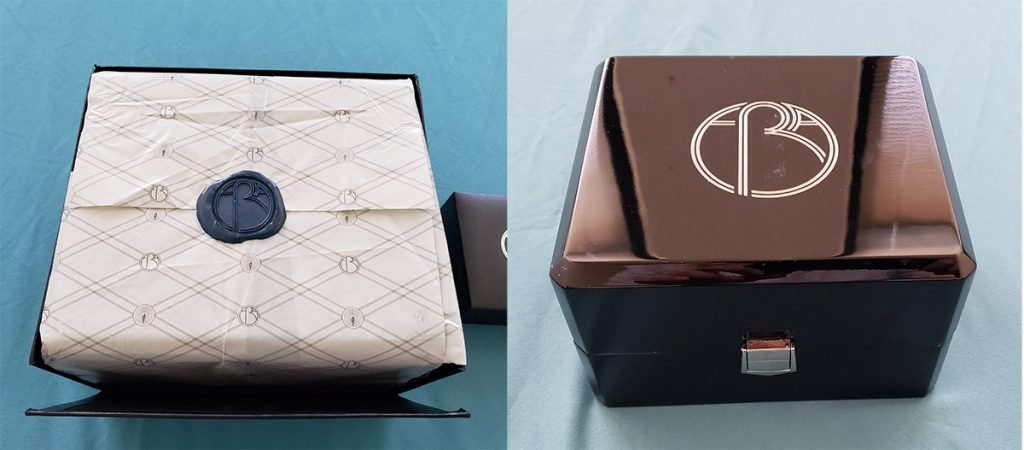 According to their website, Era Timepieces' goal is to make Haute Horlogerie accessible to the common man. Their prices range from $999 to $6,500, a long shot from other well-known brands. I have seen a Patek Philippe with a monstrous price tag of $1,423,028! Therefore it's understandable that most would be skeptical. How could a company possibly make a tourbillon for that cheap? At $1499, it certainly isn't cheap. However, for a tourbillon, it's a steal.
Upon opening the package we're greeted with a wax seal with the company's logo on it. We always appreciate it when companies go the extra mile for presentation. Unwrapping the tissue paper, you're greeted to a gorgeous piano black box that houses the $1499 Era Prometheus.
Unwrapping The Watch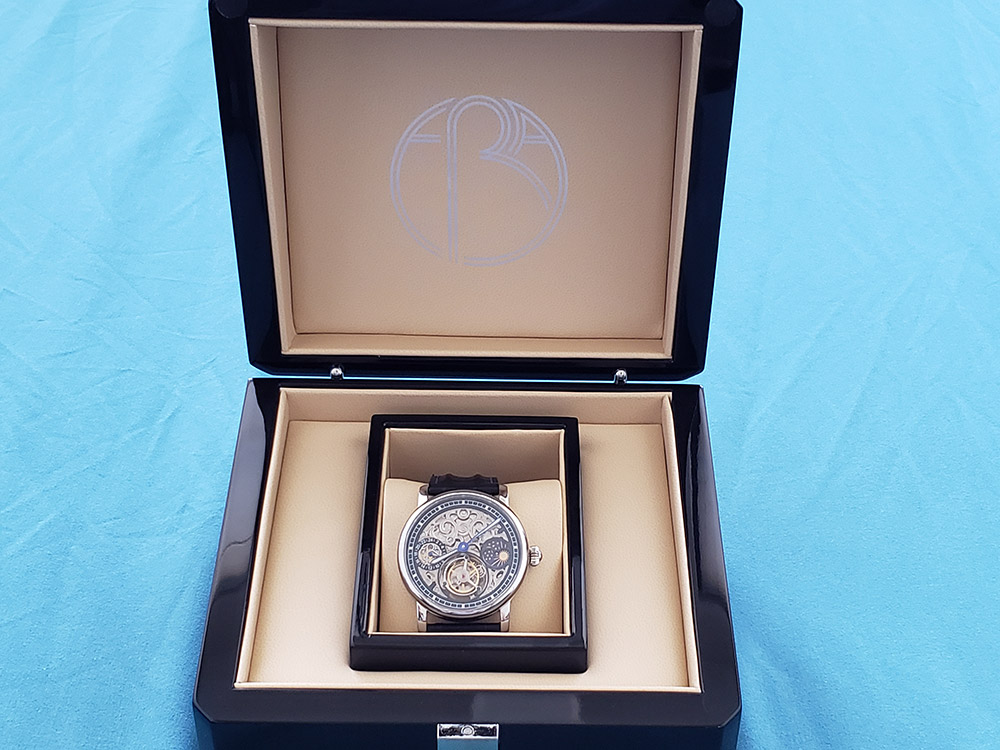 Opening the box for the first time, you're greeted to the sight of the Prometheus. Pictures don't do it justice. Seeing it in person has an entirely different effect.
Purposeful Design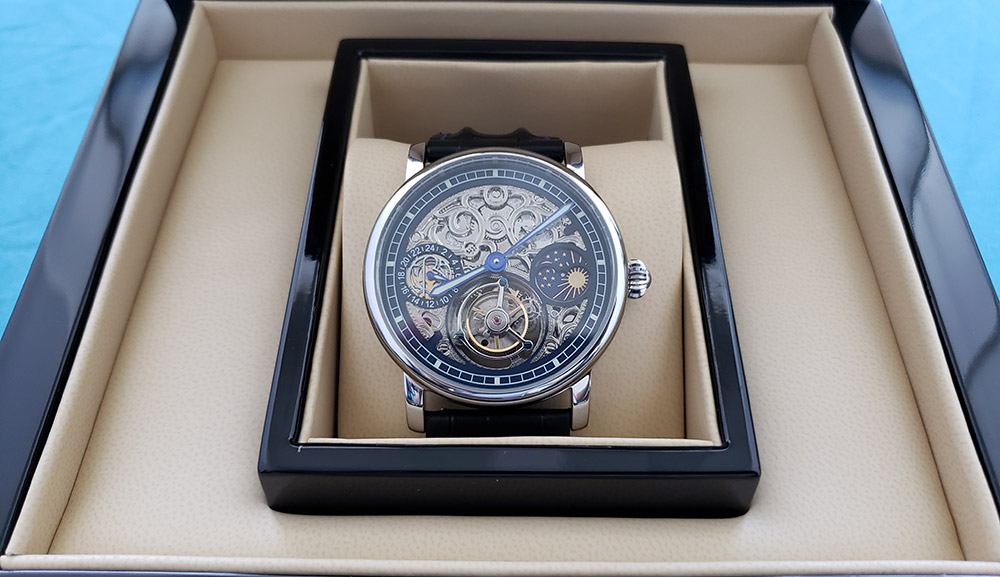 Here's a closer look at the Prometheus. It's a lot to take in. The watch has a single-axis tourbillon with automatic movement. On the left, there's a secondary GMT hour hand useful for keeping track of two timezones. This is a good feature if you're a frequent traveler who goes back and forth from the coasts and doesn't want to constantly adjust your watch.
On the right side, you have a Sun/Moon rotating disk. I don't see a real function to this, but then again you're not buying this watch for functionality. You're buying it because it's a tourbillon watch and you'll look like a boss wearing it. Regardless, the sun/moon indicator is a neat feature to have and adds to the styling of the watch.
The Size & Fit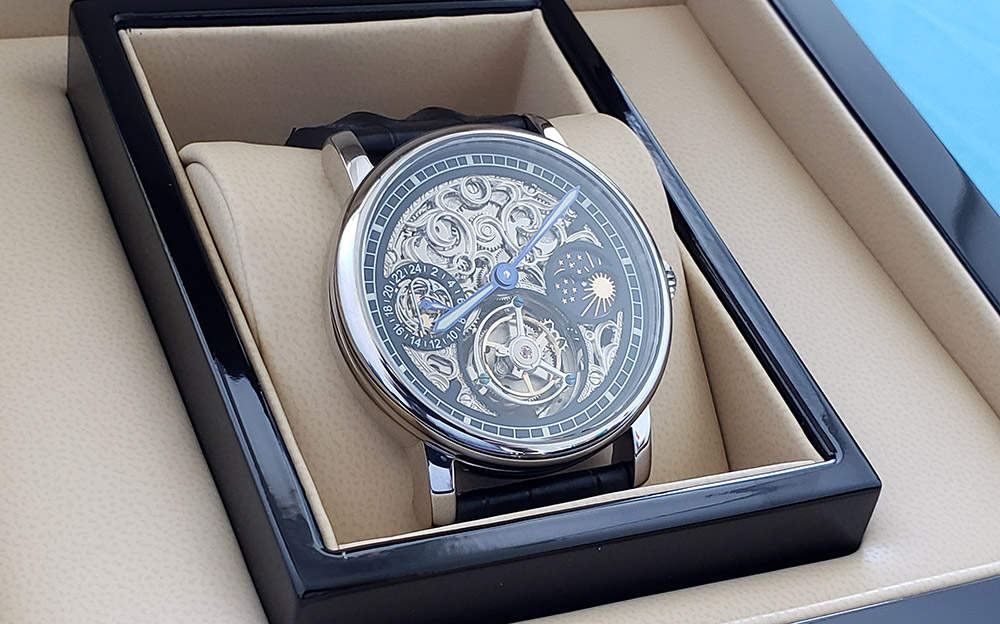 The Prometheus is surprisingly well balanced in terms of its size and weight. At 44mm wide, it's average in size. I have a fairly normal size wrist and the watch fits well without looking bulky. It's 12.72 thick, which is right up there with your typical Tag Huers and Omegas, but it's not thin like Movados.
It weighs about 125 grams which put it right there in the middle in terms of weight. It's not heavy and you won't feel its mass while wearing, but it's certainly not light. You won't "not" notice it.
Its water-resistant 5 ATM / 50 meters. Keep in mind this doesn't mean it's water-proof, just resistant. You'll be fine washing your hands and maybe swimming around in a pool with it. But definitely not a watch you'd go scuba diving with.
The Glass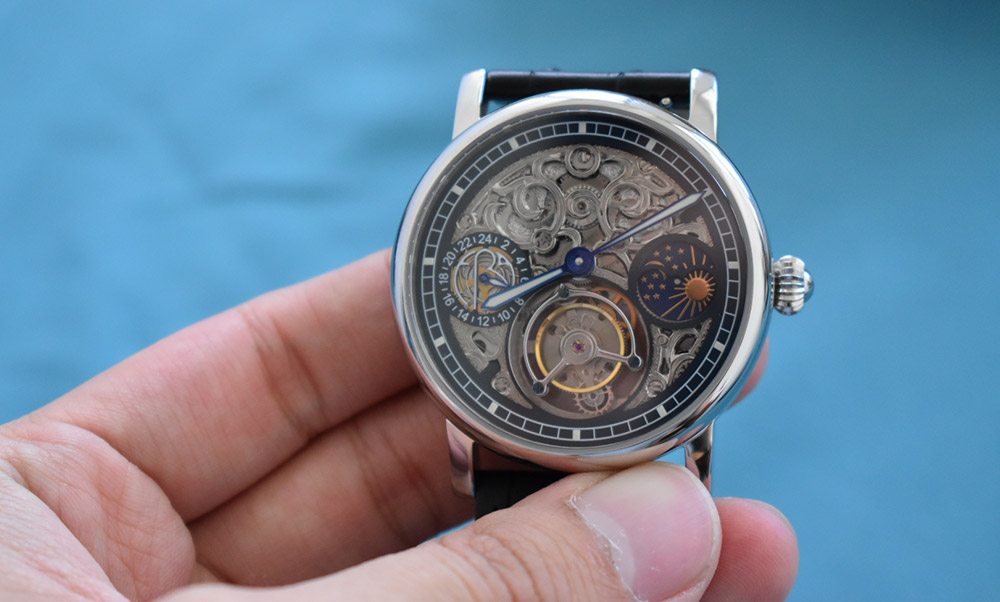 Michael and his crew didn't skimp out on the glass. The Prometheus features ultra scratch-resistant Sapphire glass. It's good glass and you shouldn't have to worry about scratching it from polishing. The anti-reflective coating on top of the glass is also a nice touch making it easy to see even outdoors.
The watch needs to be wound up in order to work. We carefully took it out of the leather-padded box and gave it a few turns to bring the tourbillon to life. And then it came to life. It's a beautiful and practically silent movement. We weren't sure how to adjust the secondary clock and the day/night phases. The manual gave simple instructions on how to make those adjustments, and within a few minutes, we were all set. The Era Prometheus is alive.
The Straps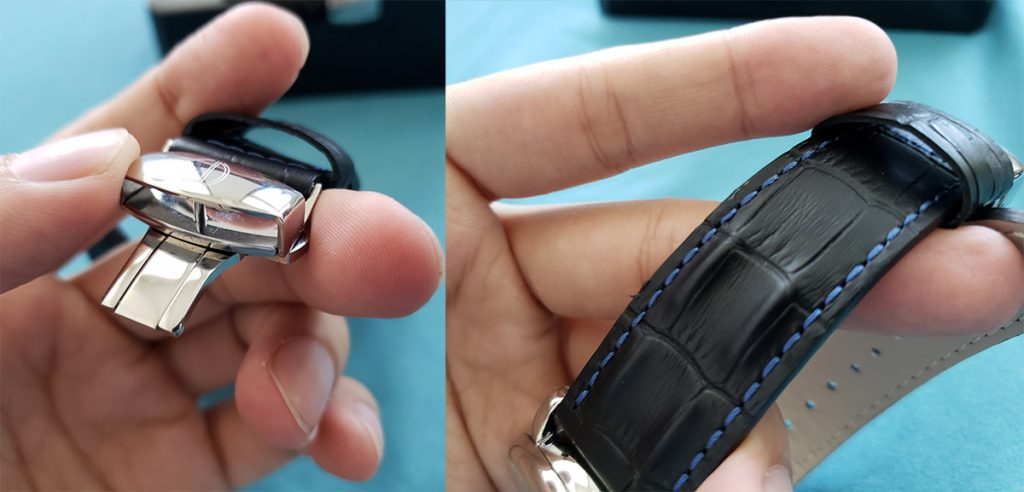 The Hornback style leather band has a 24mm width and feels comfortable on the wrist. It has an extendable butterfly clasp with blue stitching that stands out beautifully. One downside is that the mechanism to open and close the latch can be challenging with just one hand. This is something new owners will have to adjust to.
Different Models
The Prometheus comes in two models, the basic and the Titan versions. Besides the price difference, the Titan also comes embellished with 78 diamonds, totaling 2.3 carats, placed on the bezels and the lugs.
Look And Feel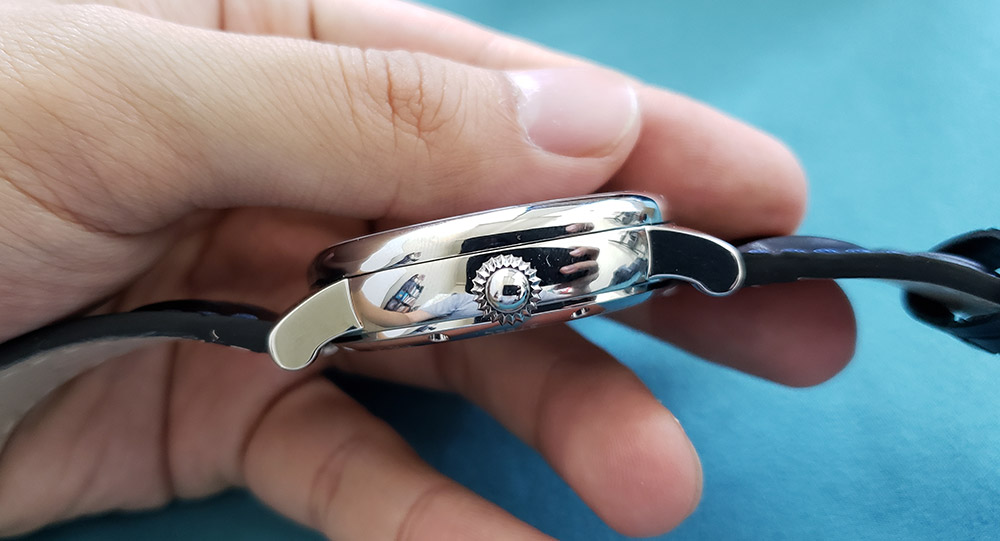 Unfortunately, we couldn't provide pictures of how it looks and feels wearing the Prometheus around in the friendly neighborhood of Philadelphia. During the few days that we wore the Prometheus, a handful of friends and coworkers commented and asked about my new watch. They were impressed with the mechanical movement of the tourbillon.
Just about everybody was curious about the sun and moon dial and how that works. The watch definitely gets attention. It was designed to be admired, that anyone who buys the Prometheus should have that understanding. It also isn't a watch you can casually wear. There's nothing casual about it. It will look a bit out of place if you don't at least dress in business casual.
How Much Does It "Look" Like It Cost?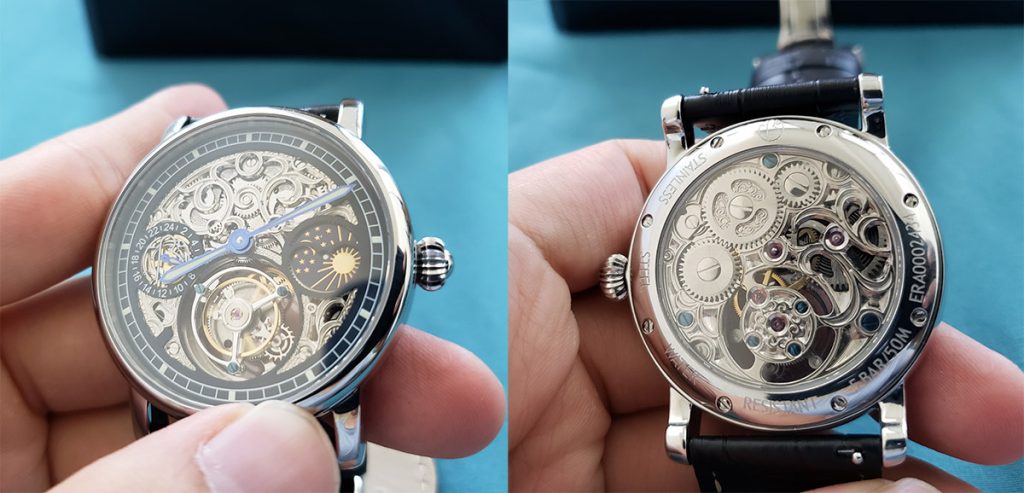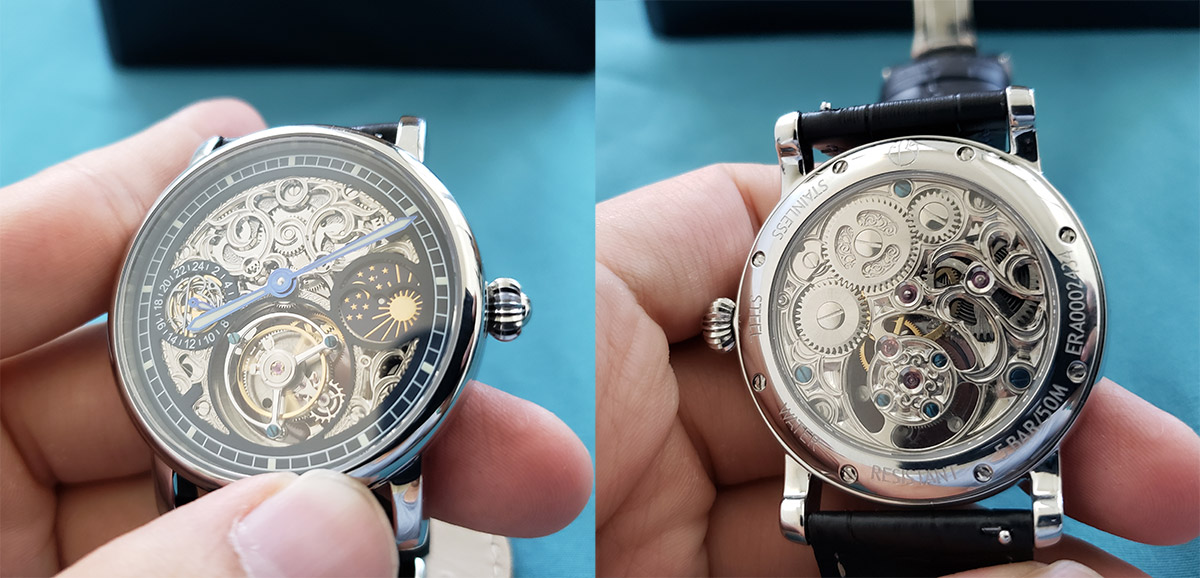 Throughout the week I've had at least a dozen people asking me how much it costs. I asked them to guess the price, to see how much they valued the watch at. Unfortunately, my coworkers and friends know how much I make and what I can't afford. But I had a few interesting guesses. Most guessed the watch to be between $5000 – $10,000. Several asserted that I stole the watch and should return it to its Ferrari owner.
The Verdict
Era Timepieces aren't Swiss made, as a matter of fact, Prometheus' movement is from Hangzhou from China. But you wouldn't be able to tell by looking at it. The craftsmanship is top-notch and every piece is engineered precisely with purpose. Most surprisingly, the tourbillon movement works and works quite well.
Era Timepieces delivers on its promise of bringing a $100,000 tourbillon watch to consumers at an affordable price. The Prometheus at $1499 looks, feels and works like any other high-end luxury watch on the market. If you've always wanted to own a millionaire's watch consider your prayers answered.
10 Best Hunting Knives That Are Worth The Money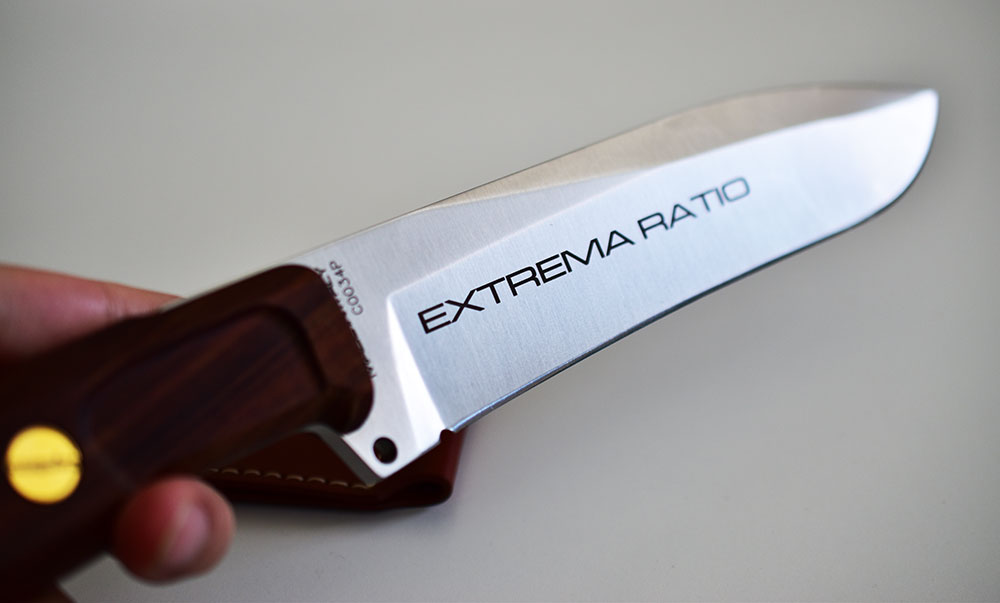 There's an increasing demand for the best hunting knives not just because people are now interested in hunting or fishing. More than that, hunting knives hold several benefits due to their versatility and durability. You can use it not just for outdoors but also for everyday cutting needs. But finding the right one could be a daunting task. And that's why we've created this list to help you narrow down the options.
We thought that looking for the right people to work on this review would be a challenge. Fortunately, we have team members who love to hunt and are always on a quest for the right tools. To give genuine opinions, they took these hunting knives out in the open and tested it for themselves.
1. Dobermann IV Africa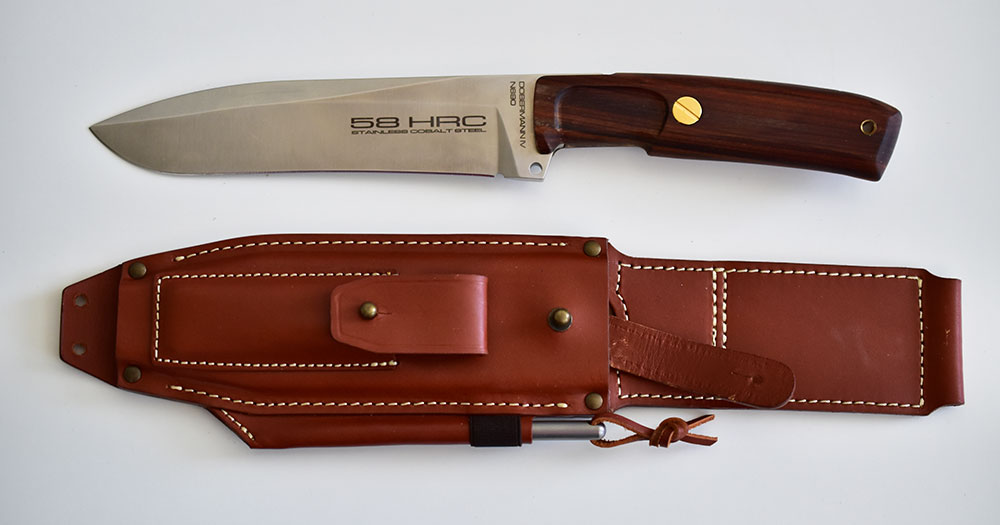 The Dobermann IV Africa is made by Extrema Ratio, a company based in Prato, Italy. They are known to manufacture combat knives that are of superior quality since 1997.  What makes this hunting knife stand out is the 7.3-inch blade made of Bohler N690 – one of the best in the world.
The weight is relatively light at 381 grams which are perfect if you want to carry it on-the-go. It also comes in two different handles that you can change depending on your preference. You can either choose Santos rosewood or forprene. Additional features include a sharpener, leather sheath, and a stainless steel marlinspike.
This is crafted with professional hunters in mind, and that is why the cost is more expensive than most hunting knives from the list. Because of its quality and durability, you can pass this onto the next generation. Truly an investment for serious and passionate hunters.
Price: $678.77
2. Gerber Bear Grylls Ultimate Serrated Knife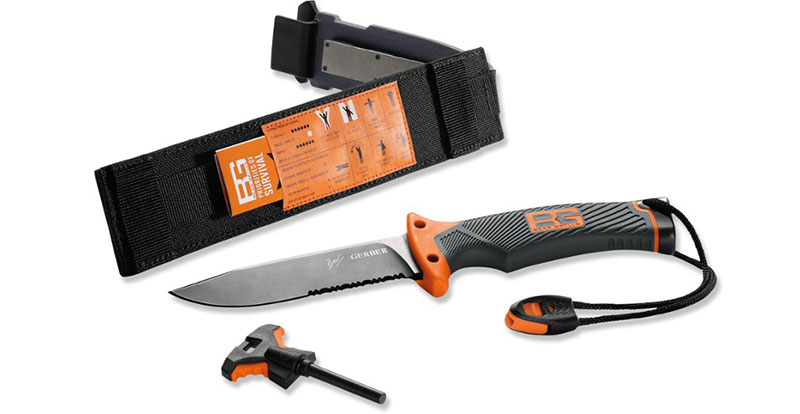 Gerber has been in the industry for more than seven decades and this allowed them to create some of the best hunting knives in the market. They worked with Bear Grylls to create a hybrid knife that is perfect for any situation.
This is a medium-sized hunting knife with a blade length of 4.8 inches. Like other modern survival knives we see today, Gerber Bear Grylls offers a half-serrated blade towards its end. What's good about this is that you can easily sharpen the blade and is ideal for camping out. And let's not forget its ergonomically-designed handle for comfort and ease of use.
Price: $38.58
3. Benchmade Hidden Canyon Hunter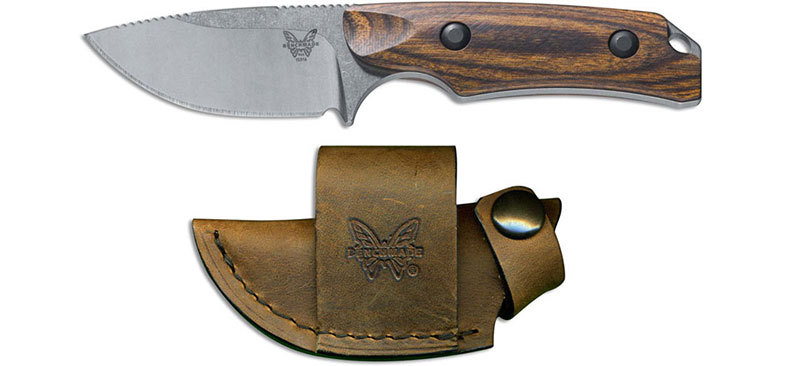 If you want an extraordinary hunting knife, then this could be a great choice. Benchmade Hidden Canyon Hunter has an outstanding weight of only 3.10 ounce. It is one of the lightest we've tried. Another plus point is its handle which is both stylish and easy to grip.
The Benchmade Hidden Canyon Hunter's blade is made of CPM-S30V Steel and is corrosion-resistant. The blade length is 2.67 inches and shorter than the ones we've already reviewed. However, performance is still highly commendable.    
Price: $113.44
4. ESEE Knives 5P Fixed Blade Knife

We've included ESEE Knives 5P in our 'Best Hunting Knives' list for a number of reasons. This boasts a 5.25-inch blade and a handle made of Micarta. It is designed to withstand the roughest and toughest outdoor situations.
It also includes a polymer molded sheath and a removable clip for easy access. The downside though is that this is not dishwasher safe.
Price: $163.56
5. Spyderco Bow River Fixed Blade Knife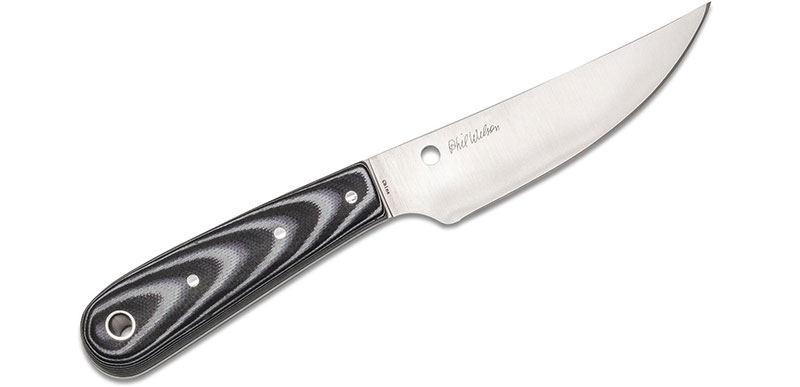 If you are looking for versatility, then you might find Spyderco Bow River the best option. This was designed to address different outdoor cutting activities. The company collaborated with another knife-maker, Phil Wilson, and ensured that the design is appropriate for both fishing and hunting needs. 
This knife has a full handle and an ergonomic grip which makes it perfect for long use. With its leather sheath, you'd definitely get more than what you paid for.
Price: $54
6. Kershaw 1896GH LoneRock Hunting Knife

For forty years, Kershaw has been providing outstanding hunting knives for a reasonable price. This model is made with rough outdoor adventures in mind. The steel is made of 8Cr13MoV, titanium carbo-nitride coating, and can withstand rigorous conditions. You also get to enjoy and maximize the gut hook for skinning.
Its handle uses a technology that ensures strong grip security. If you have naturally sweaty hands, choosing this type of hunting knife would be a novel idea. Take note that this is not a foldable knife. However, you can always store it in a sheath for added protection.
Price: $54.99
7. Ka-Bar Becker BK2 Knife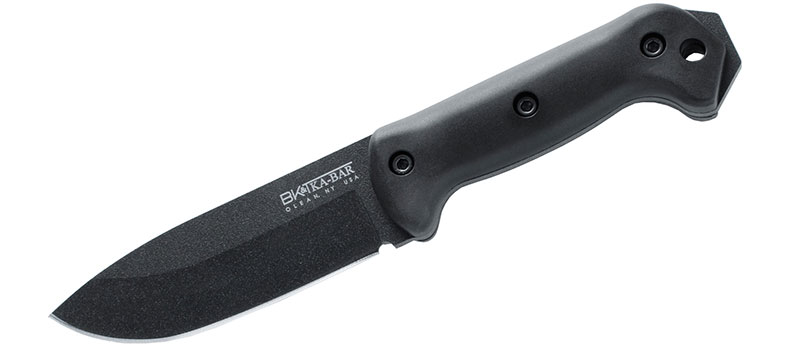 Ka-Bar Becker BK2 is a full tang heavy-duty hunting knife that is a must-have for every outdoor adventure. It is made in the USA and was designed by Ethan Becker. This weighs 16 ounce which is an acceptable weight for an outdoor knife. The blade is made of quality 1095 high carbon steel and is powder-coated.
The tool can accomplish multiple things and is a good buy. You can split wood or do some carving as well. Whatever you need, Ka-Bar Becker will have you covered. But for those who are not a fan of thick hunting knives, this might be not the best choice for you. 
Price: $85.95
8. Case Large Buffalo Horn Hunter Knife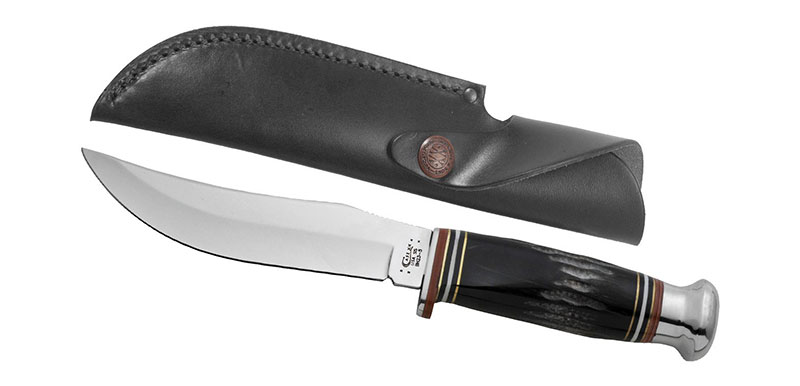 The name says it all, as it uses buffalo horn to give that knife a rugged look. What we appreciate about this hunting knife is that the design is ideal for a more aggressive cut. The blade length is 5 inches and is mirror-polished.
This knife is hand-assembled, and you will be amazed by its craftsmanship. It is beauty and function rolled into one.
Price: $127.99
9. The Ontario Knife Co. RAT 3

The Ontario Knife Co. RAT 3 is made of 1095 carbon steel with a Micarta handle. It's perfect even in wet conditions. The blade length is approximately 3.90 inches, while its overall length is 7.90 inches. We included this in the best-hunting knives list for its durability and dependability.
Most people who are passionate about knives would recommend this model for everyday and outdoor use. It's a small knife that has a strong quality and can compete against the more expensive brands.
Price: $57.54
10. Buck Knives 124 Frontiersman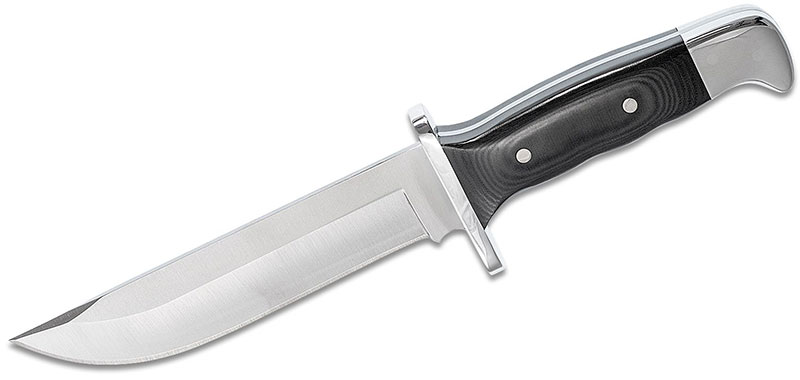 Last on our Best Hunting Knives list is the Buck Knives 124 Frontiersman. If you want to personalize and engrave your name on this knife, feel free to do so. What we can't get enough about this tool is its satin-finish blade. Aside from that, the handle can also withstand various weather conditions, oil, and other solvents. This makes it slip-resistant and is ideal for heavy-duty activities.
Take note that these knives are not intended to be used as chisels, hammers, or even a screwdriver. Damages due to improper use are not covered by the warranty.
Price: $159
Top 10 Shared Hosting Companies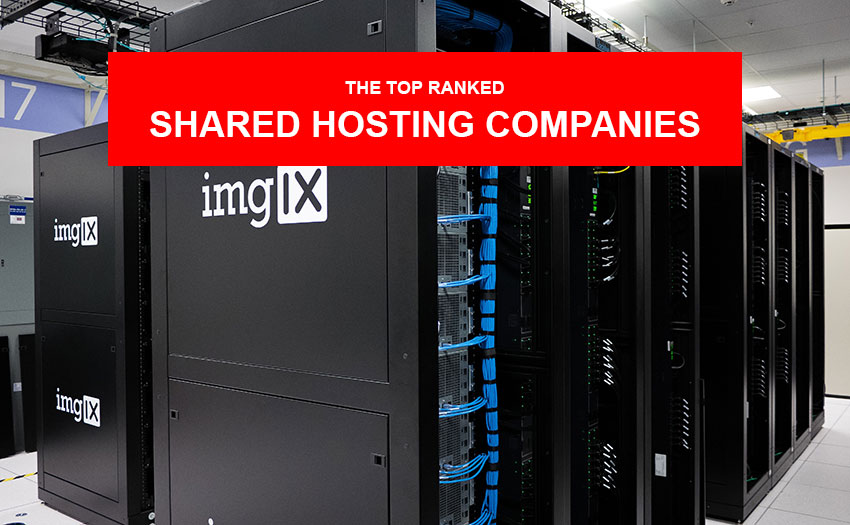 According to Google, if your website takes more than 10 seconds to load, people are 123% inclined to leave your site. That's why you need excellent hosting service to prevent that.
Dedicated hosting services can help ease that pain, but it can break your bank. So, it's best to go for an affordable option so you can save up on the things that matter. That's why you should consider going for a shared hosting service to keep your site running smoothly.
Let's take a look at the top 10 shared hosting companies on the internet.
1. FastComet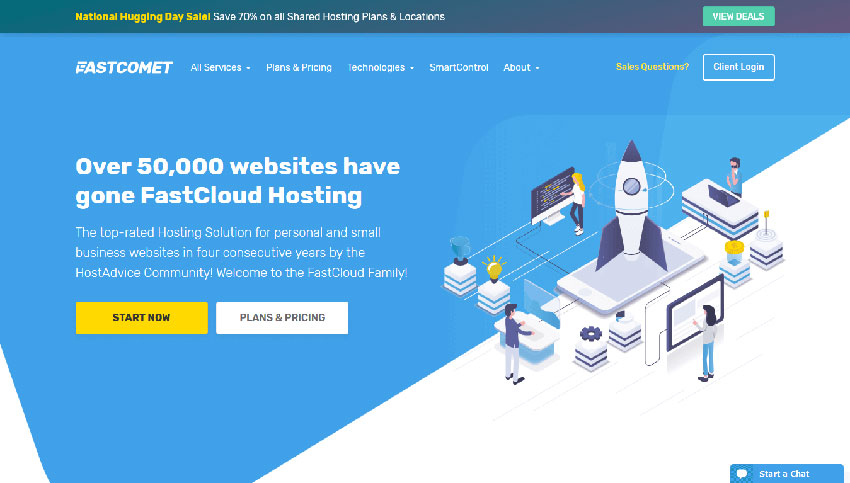 FastComet renamed its shared hosting services to FastCloud plans. Previously, FastComet named it StartSmart, ScaleRight, and SpeedUp.
Features include the following:
cPanel
SSD Space
Free Domain Transfer
Free Website Transfer
Unlimited bandwidth
The regular price for their FastCloud plans starts at $9.95/mo, while the most expensive one, FastCloud Extra, is $19.95/mo. At the time of writing, all plans are 70% off with FastCloud at $2.95, FastCloud Plus at $4.45, and FastCloud Extra at $5.95.
FastComet users may experience faster loading times boasting speeds at 200 milliseconds. Not only that, but users get a 99.99% uptime. So, website visitors don't encounter any site downtime. Plus, according to Website Host Rating, their shared server is secure for all users, which is why it's one of the top 10 shared hosting companies on the net.
According to Blogger Sneed, there's no dedicated IP address for the shared hosting server. While FastComet has better loading times and even performance than its competitors, the FastCloud plan may not load faster than usual. So, it's a much better option to upgrade to the higher plans.
2. ChemiCloud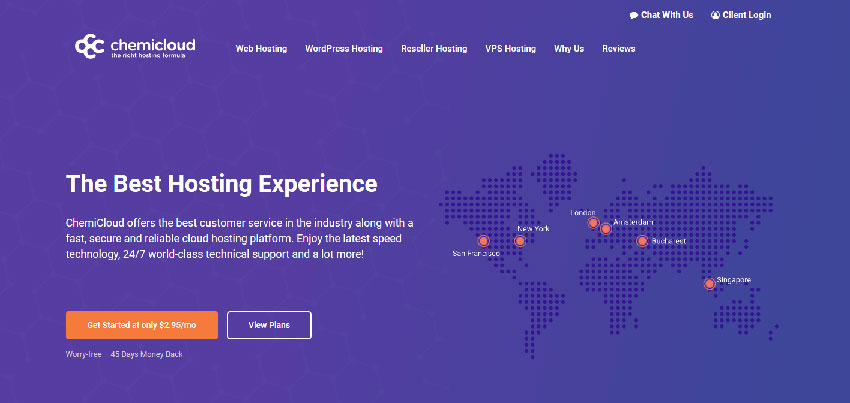 Potential customers of ChemiCloud can choose among three plans on the site. It's on sale at the time of writing, so the most affordable plan is the Web Hosting Starter for 3.95/mo for three years. ChemiCloud priced it originally for $7.90/mo. Their most expensive plan, the Web Hosting Turbo, is for $7.66/mo for three years. It's 10x faster than its two other plans.
Some features of the ChemiCloud plans:
Free Let's Encrypt SSL
Different server locations
Free migrations
For some experts, uptime is one of the many pros of the ChemiCloud hosting service. Rare are downtimes with using ChemiCloud, and there's a 99.98% of uptime most of the time. Another thing is you can migrate your site for free within 24 hours, WP Glossy says.
According to Host Review Now, ChemiCloud can be difficult to navigate since there's no FAQ or guides. Billing may become an issue for many users due to its billing cycles.
3. iPage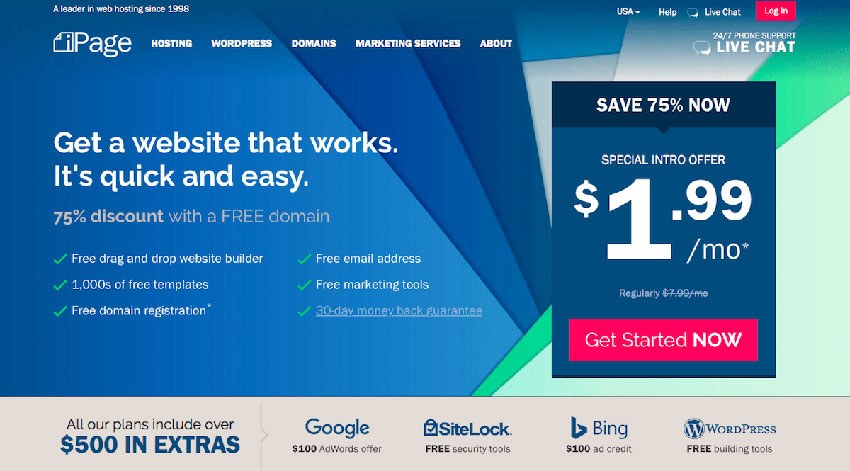 For many users, iPage is one of the top 10 shared hosting companies. The cost for an iPage shared hosting service is $1.99/mo (regularly $7.99/mo) for the first term of service. Users get some of the following features:
Free SSL certificate
Unlimited disk space
Shopping cart integration
One pro of the iPage hosting service is its user-friendly cPanel that even beginners can use easily. It's great for small business owners that need a domain quickly. TechRadar also noted that it has incredible performance even during the testing period.
Even if the starter price is lower than most hosting services, iPage tends to upsell to their customers. Another con for using the iPage shared hosting service is there's no cPanel. Besides, users have mixed reviews over their support. Also, if you'll have to migrate a site, you'll need to pay $150.
4. Hostpapa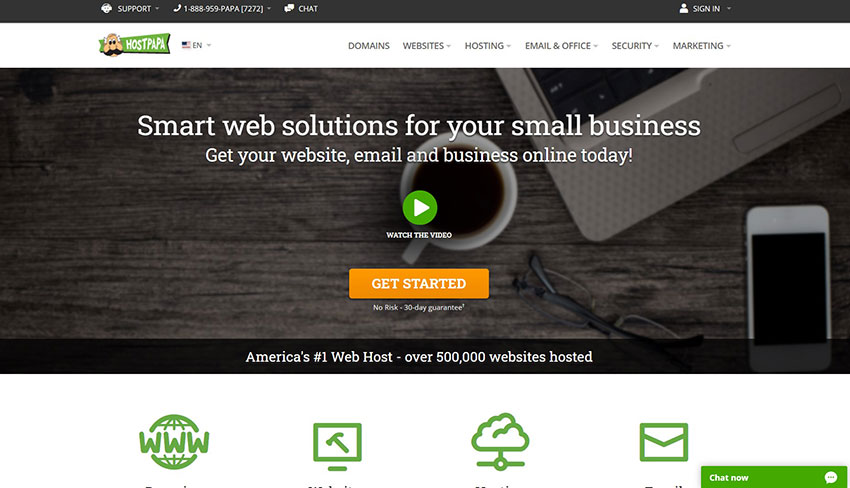 Hostpapa offers three shared hosting plans for potential customers: Starter, Business, and Business Pro. The hosting site recommends that its customers go for a Business plan. Its regular price is $12.99/mo, but they have a deal that is $3.95/mo for three years. The most expensive subscription is $19.99/mo (regular price), and their most affordable is $7.99/mo.
You can get the following features in all plans:
SSD Storage
Unmetered bandwidth
Free domain registration
Choose between a Canada or US server
Hosting Facts says that small businesses can get a bang for their buck on the Starter Plan. They offer essential features even on the plan, so it's good value for money. Another reason why small businesses could go for Hostpapa is because of the performance and speed it gives to their sites.
According to Hosting Facts, additional fees can become a deal-breaker for some potential customers. Service can be a hit or a miss from users who left reviews in TrustPilot and Host Advice.
5. Arvixe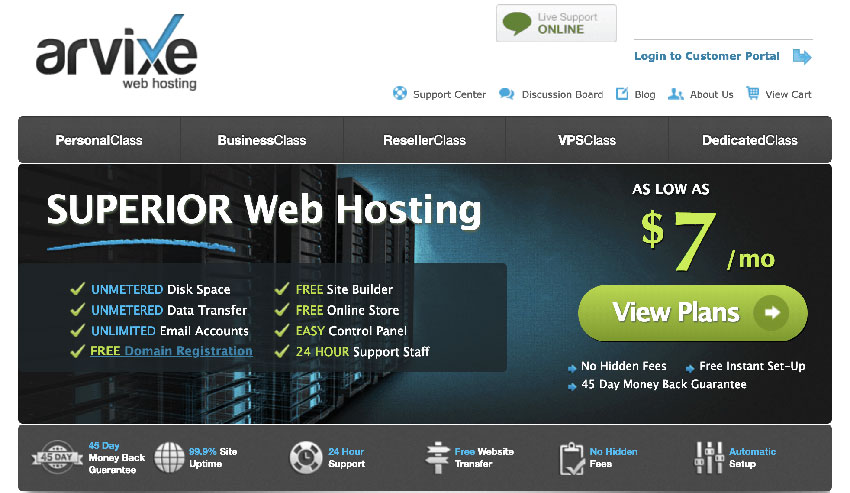 Arvixe has two plans with two categories for its shared hosting service. You can choose between a personal or business plan and a Linux or Windows shared hosting one.
Their most affordable shared hosting service is the PersonalClass Linux shared hosting service that starts at $7.70/mo. You can get a PersonalClass Pro starting at $11.00/mo. You can upgrade to more features for $20/mo.
Some features of the PersonalClass plan are:
Unlimited disk space
Free domain name
Use of cPanel
Arvixe isn't just a website hosting site. You can build a site and get excellent uptime during the testing period, according to PCMag. Plus, you may get a 60-day money-back guarantee if you want to try out Arvixe for a while.
One disadvantage of using Arvixe is that you'll need to buy an SSL certificate for $25.00 a year. You might want to consider other hosting sites if you need support often since many users across different review sites aren't pleased with them.
6. Namecheap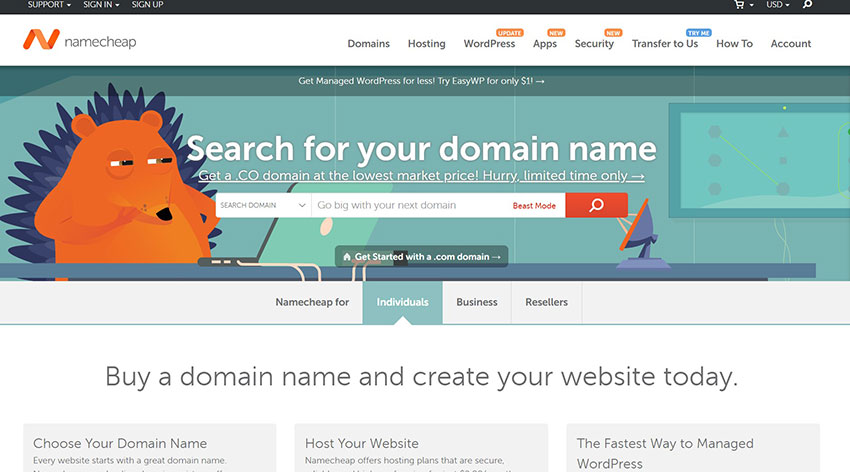 If you want to avail of a Namecheap shared hosting server, you've got three options and two servers to pick from before you purchase a plan. You can opt for a Stellar, Stellar Plus, or Stellar Business plan. Meanwhile, the two data center locations available are US and UK.
Small businesses can get more out of a yearly subscription on a US server since it also includes cloud storage. The price is $52.88 for the 1st year and $104.88 a year ($8.88/mo). They do recommend availing of the Stellar Plus subscription. You'll pay $29.28/yr for the first year, and it renews at $57.88/yr ($4.88/mo).
Some features you get on the Stellar plans are:
50GB SSD
Unlimited websites
Free one domain name
According to WhoIs Hosting This, your account and data are secure on Namecheap because they enable two-factor authentication. The cPanel is also something many find an advantage against its competitors. It's because of the ease of use and design.
Some experts note they face issues over uptime. They found that it has less than 99.99% uptime, which isn't a good thing. Plus, not many are satisfied with the support given by Namecheap.
7. Hostinger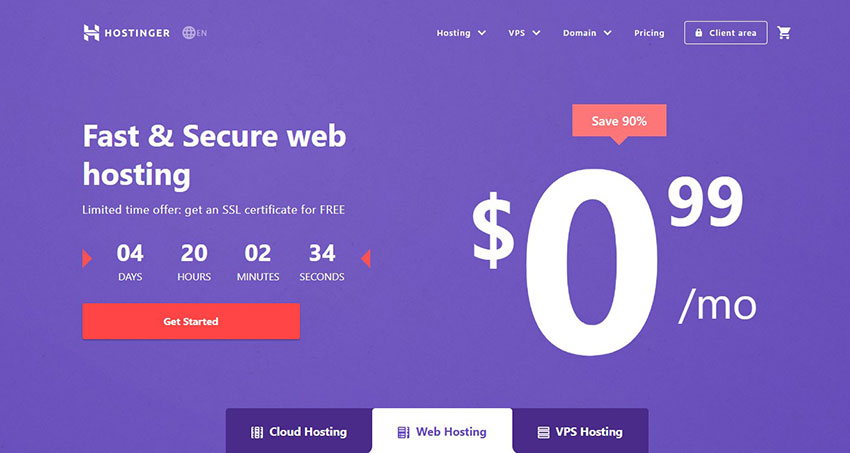 Hostinger recommends that small businesses go for Business Shared Hosting for $3.99/mo for four years. It will renew to its regular rate of $15.99 after that period. Its most affordable plan, the Single Shared Hosting Plan, is at $0.99/mo for four years. The Single Shared Hosting plan is limited, so it's best to opt for a Premium Shared Hosting plan or higher to get more features.
Here are some features you get if you choose a Premium Shared Hosting plan and above:
Free SSL certificate
Free domain
Unlimited bandwidth
Unlimited number of websites
If you want to save money, you'll need to avail of a 1, 2, or 4-year plan.
Experts notice that support is one of its main issues because you can't call their support. Otherwise, many do like that support is responsive online, so that's a plus. That's why users do find that Hostinger is one of the top 10 shared hosting companies.
8. KnownHost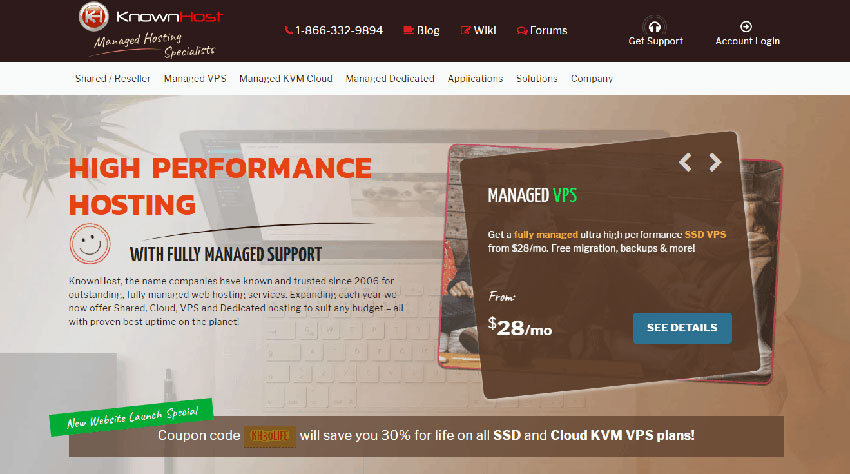 For KnownHost, they present you with three options (prices discounted for three years only):
Basic ($3.47/mo)
Standard ($6.47/mo)
Professional ($9.97/mo)
KnownHost promises unlimited bandwidth for all tiers and free SSL certificates.
Experts and users alike report that uptimes are as advertised. It seems many find satisfaction with support also. One downside about using KnownHost is that it hosts using Linux only. Otherwise, it's an excellent service overall.
9. Hostens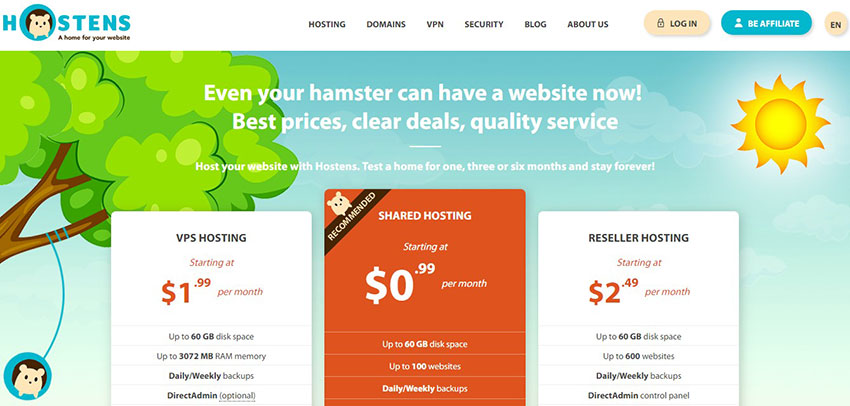 Like most of the shared hosting companies on this list, they also offer a 1, 2, or 3-year subscription. But if you just want to test the waters on Hostens, you're free to opt for a monthly subscription paying their regular price.
Their most affordable plan is the S10 plan for only $0.99/mo for three years. They do suggest you avail of their S20 plan for $1.80/mo for three years. Their most expensive shared hosting plan is $3.60/mo for three years.
Common features of the three plans:
cPanel
Free website builder
Different server locations
Aside from its affordability, Website Planet finds that there's the ease of use and the one-click installer for programs. One main disadvantage of using Hostens, though, is it doesn't offer DDoS, and it could affect your website. Despite such, it's one of the top 10 shared hosting companies on the list.
10. TMDHosting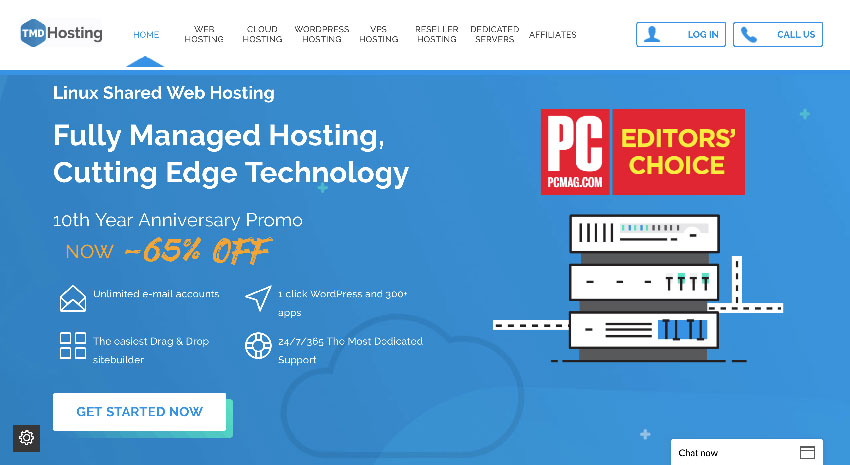 Similar to other hosting companies, you have three plan options that would best suit your small business. Their recommendation is the Business Plan priced $4.95/mo, while the regular price is $7.95/mo.
You can get the following perks when you use TMD Hosting:
Unlimited SSD space
Unlimited bandwidth
Let's Encrypt SSL
Plesk Control Panel
Website Planet finds that free daily backups are helpful. Another point goes to TMDHosting because they have servers in different locations. However, there are frequent complaints about billing from users. Other than that, TMDHosting is one of the top 10 shared hosting services for some users.
Top 10 VPS Hosting Companies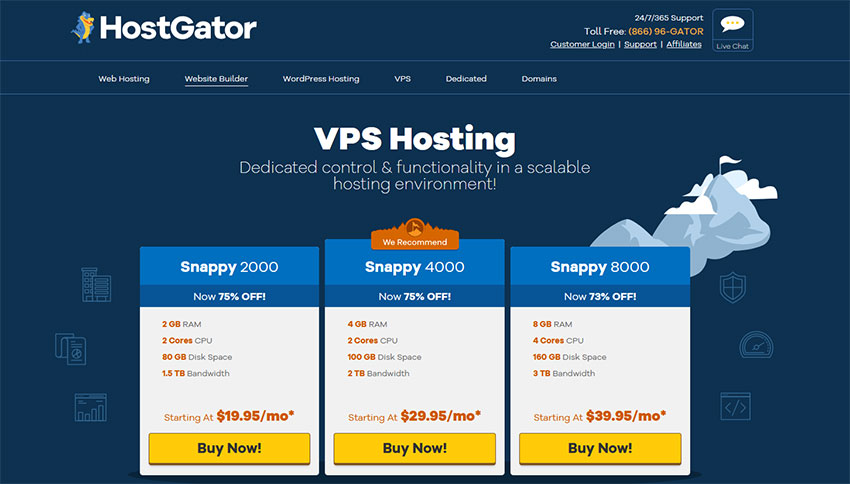 Looking for the best VPS is what probably got you here, read on to get to know ten of the top hosting companies this 2020. Finding the lovely blend of reliability and affordability can be a daunting task, so we scoured around to give you the rundown and help you make an informed decision.
What is VPS Hosting?
Publishing a website online means having to upload your files to a web server. Typically, you purchase this service from a hosting provider. This is what is known as web hosting. Think of this as cyber real estate. Shared hosting means renting a portion of the space, and dedicated hosting is where you have space all to yourself. This is what makes VPS (Virtual Private Server) special.
Shared hosting is perfect for simple websites, but as your website's needs grow, this type of hosting won't be enough. A dedicated server would be ideal but can be expensive. Then comes VPS that's almost the same as shared, but faster and cheaper than a dedicated one. You still share a server with other websites, but with less population, which is what makes it better and inexpensive.
The bigger question now is, what VPS hosting do I go for? With the multitude of choices out there, we made choosing simpler for you. Here are the top 10 VPS hosting companies we think are the best and the brightest:
1. InMotion Hosting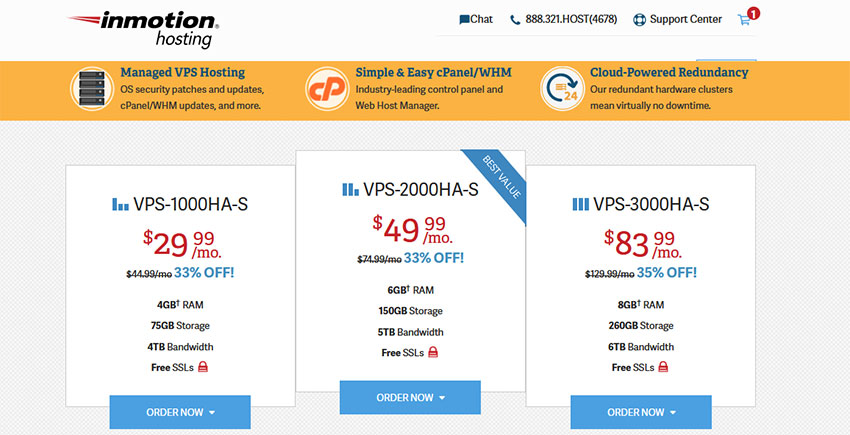 One of the strongest and most deserving of the top spot on this list, InMotion Hosting has smart features at a fair price. A few of these are its 75GB SSD storage, 4TB bandwidth, 4GB RAM, and free SSLs, among many others. They also provide shared and dedicated hosting as well as web design and tools to help with site maintenance.
They provide three hosting plans with a price range from $29.99 to $83.99 per month. These come with a 90-day money-back guarantee and chat support that's available 24/7.
2. Hostinger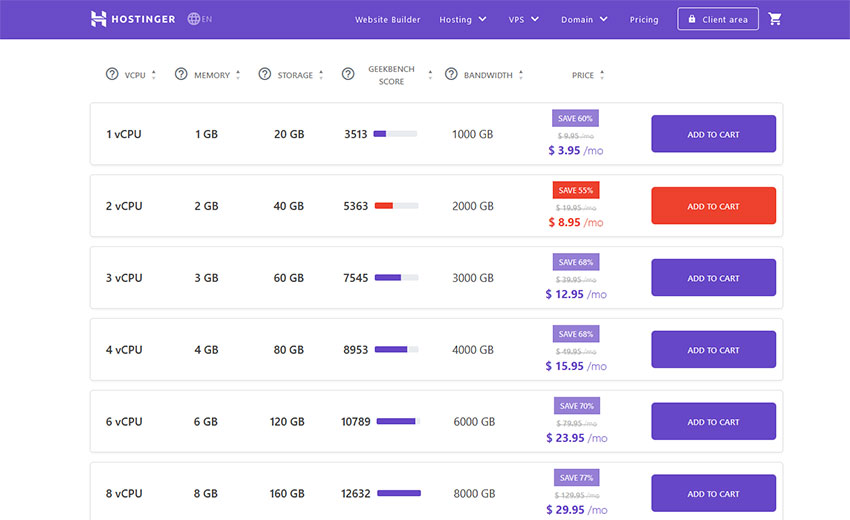 Boasting of a VPS hosting service that mimics a dedicated server, Hostinger offers one of the most affordable in its class. Starting at $3.95 a month for its basic plan of 1G bandwidth to $29.95 with 8GB bandwidth. Each plan is broken down by storage, memory, vCPU, and others.
All of their plans include IPv6 support, a dedicated IP, 100 Mb/s Network aside from the usual Ubuntu, CentOS, and Suse hosting services. Along with their fully refundable plans that allow you to try them, they also have 24/7 customer support.
3. HostGator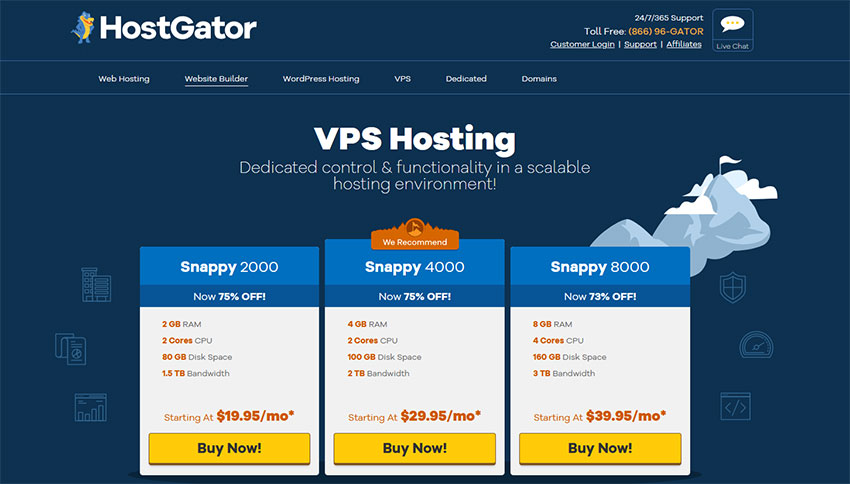 A VPS hosting that has one of the best uptimes and feature-packed plans, HostGator is also one of the most popular and reliable. It provides flexible hosting solutions that include full root access, one-click upgrade system, development tools, and offsite backup.
Prices start at $29.95 for the basic plan, which comes with 2GB RAM to $49.95 with 8GB of RAM per month. You'll get all the services of a typical hosting service, but you can also avail of their SEO services, PPC advertising as well as web design services.
4. Bluehost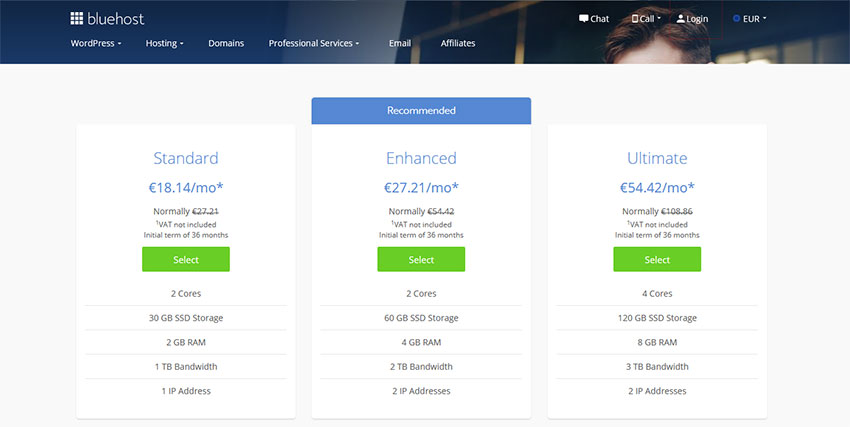 If you're looking for a VPS hosting company that gives out free domain permanently, Bluehost is for you. It lets you add more space to your account any time with their multi-server management services. Their main selling points are their 8GB of RAM and 4 CPU cores, plus their unlimited email accounts.
Their Standard plan costs $19.99 with 1TB bandwidth and 30GB of SSD storage while their Ultimate plan will get you 3TB bandwidth and 120GB of SSD storage.
5. Hostwinds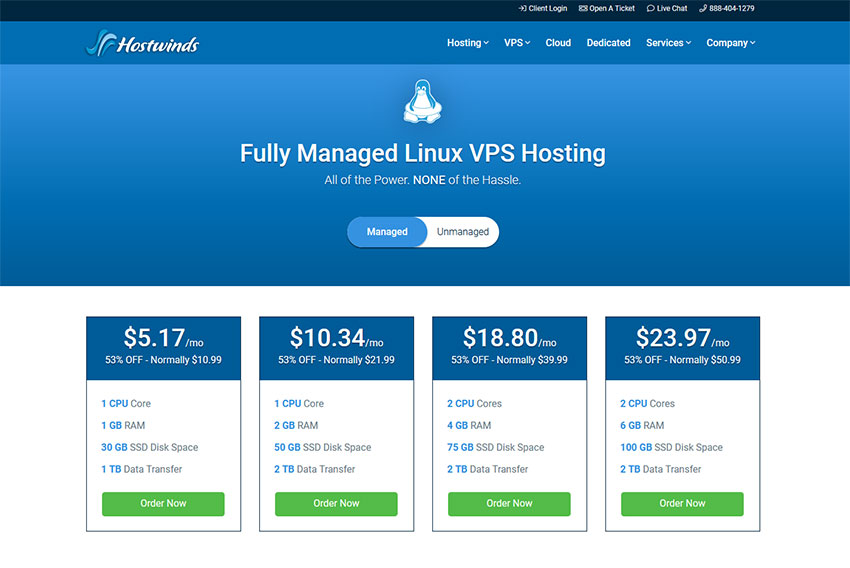 Offering unlimited email accounts, domains, and monthly data transfers, Hostwinds truly deserves this spot on the top 10 VPS hosting companies. They have several VPS hosting plans from Fully Managed Windows to Unmanaged Linux VPS, all aimed to provide specialized services.
Their Managed Windows basic plan starts at $7.99 with 1GB of RAM and 30GB of SSD disk space. The premium plan goes for $26.79 per month, which comes with 6GB of RAM and 100GB of space.
6. A2 Hosting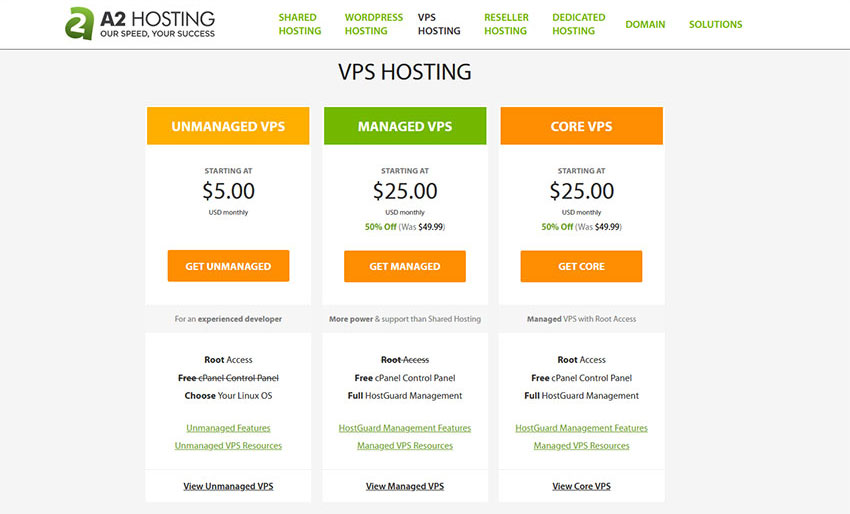 For newbies in the VPS hosting scene, A2 Hosting provides intuitive service and the best speed for your website. It also has features that even the experienced will appreciate, such as their Railgun Optimizer and preconfigured server caching. They are one of the few that take speed seriously, with an average load time of 99.99% at 424 ms.
Their plans' prices range from $25 for their Power+ plan that includes 4GB of RAM, 75GB storage space, and 2TB transfer rate. The Pinnacle+ plan is at $50 per month of 8GB RAM, 150GB space, and 4TB of data transfer.
7. iPage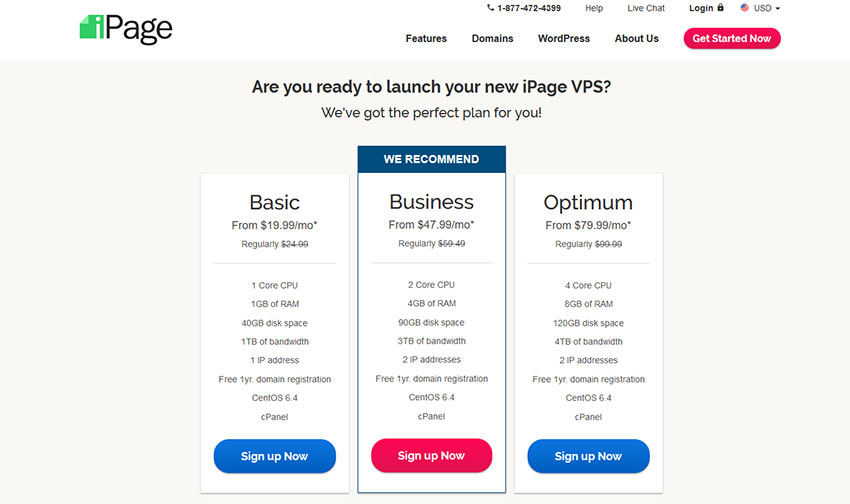 Probably the least expensive on this list, or anywhere else on the web, iPage offers great value for your money. Their unlimited disk space, scalable bandwidth, free site backups, and superb customer service are just but a few wonderful features. With an above-average uptime of 99.96% over 24 months and an average of 746ms page loading time, this is pretty fast for something so cheap.
Their one and only plan will cost you $1.99 a month, so what's not to like?
8. Liquid Web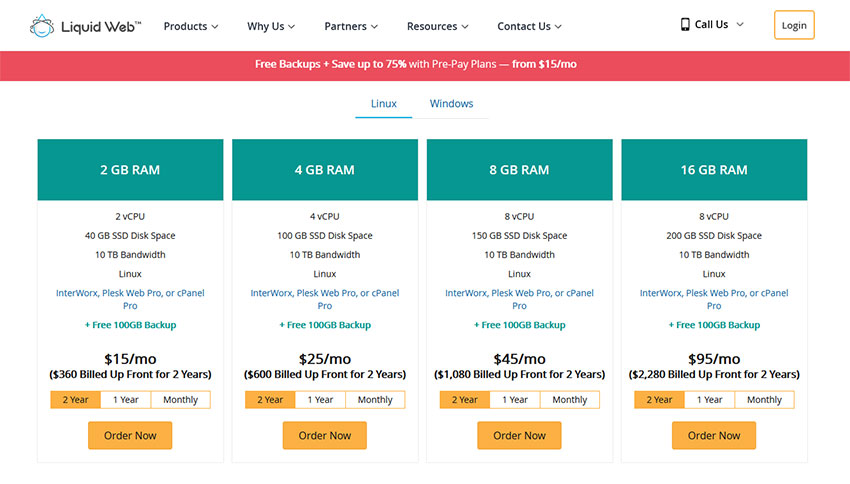 From hardware management to proactive service monitoring, Liquid Web will do almost all of the work for you. Boasting the best customer service around which they named "Most Helpful Humans in Hosting®," they are a solid choice. With 99.999% uptime, they will assure you of top quality service at $15 to $95 a month.
Although one of the costlier choices, they match it with services that are unparalleled in the industry.
9. GoDaddy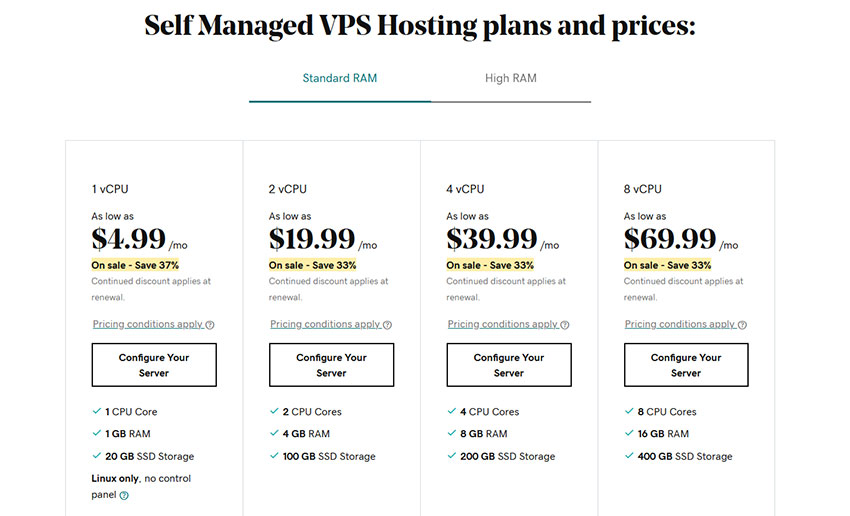 With unmetered bandwidth, stable and fast hosting (99.97% uptime, and 554ms average), GoDaddy is also one of the most well-known choices. This hosting provider allows you to integrate with 125 popular web applications. Just one click installs WordPress, Joomla, Drupal, and more.
The Economy plan is worth $7.99 per month with 100GB of storage space, while the Ultimate plan is at $16.99 per month and the Maximum plan at $24.99, which includes twice the memory load speed and free SSLs.
10. DreamHost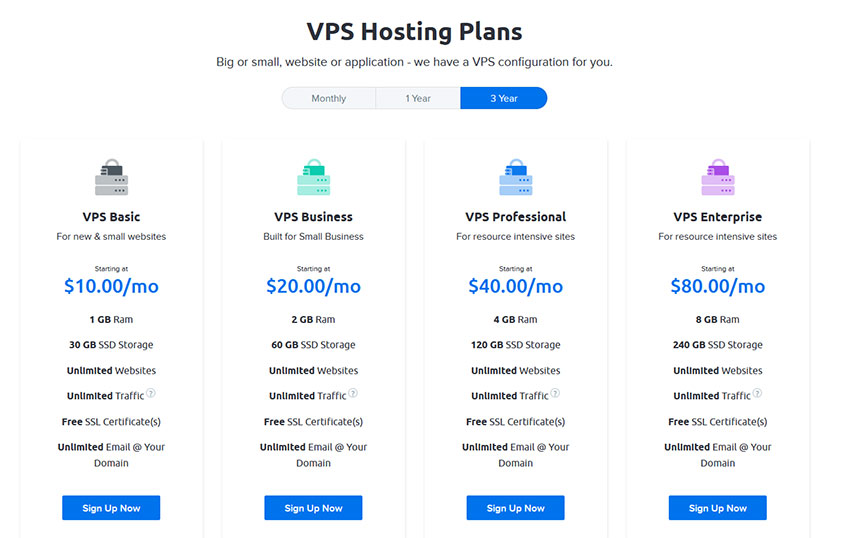 One of the oldest in this list, DreamHost, hosts more than 1.5 million sites, proof that it's also one of the best. Its above-average uptime of 99.94% and page load speeds of 648ms is practically still the same as the day they started, some 25 years ago. They have a few unlimited features, which include cloud hosting services and data transfers.
The price starts at $10 for their Basic plan, which gives you 1GB of RAM and 30GB of SSD storage. The most expensive plan, the Enterprise costs $80 a month with 8GB of RAM and 240GB of storage space.