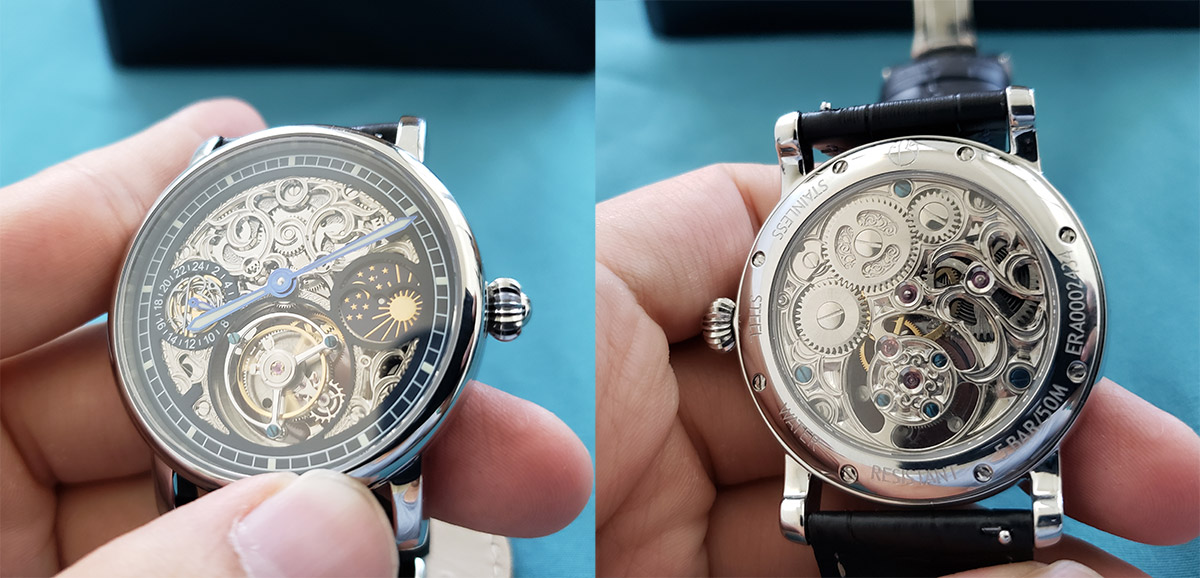 We used to rely on sundials to tell them. Although ridiculously cool, that's no longer practical. When Abraham Louis-Breguet engineered the very first wristwatch in 1810, it changed the world as we know it. For the first time – the time is literally in your hands. The introduction of a tourbillon in the early 1900's fascinated watch collectors all over the world. The elegance of the absurdly complicated movement that seems to defy gravity captivated the world. These watches weren't just beautiful, they were also expensive. A tourbillon wristwatch will set you back easily $100,000.
Tourbillon watches have been glamorized by celebrities such as Cristiano Ronaldo, Lionel Messi, and countless famous athletes. Needless to say, having a fortune simply isn't enough to own a tourbillon watch. You'd need several fortunes.
Then came Era Timepieces, a company that's offering a watch with a tourbillon movement for $1499. That's less than a fraction of what a Jacobs & Co. watch. Is it real? Does the watch actually have a tourbillon movement? We decided to reach out to Era Time Pieces for a review sample.
About The Founder
Michael Galarza, the founder, and CEO of Era Time Pieces had his first major success in 2018 after his Kickstarter campaign garnering over $700,000 in orders only after a month. That marked the beginning for Michael and proved that there is a market for affordable tourbillon luxuries. Soon after the success of his first watch, the Prometheus, his company moved ahead and produced a whole line of watches all sharing the same level of craftsmanship and attention to detail of his first success.
Redefining Attainable Luxury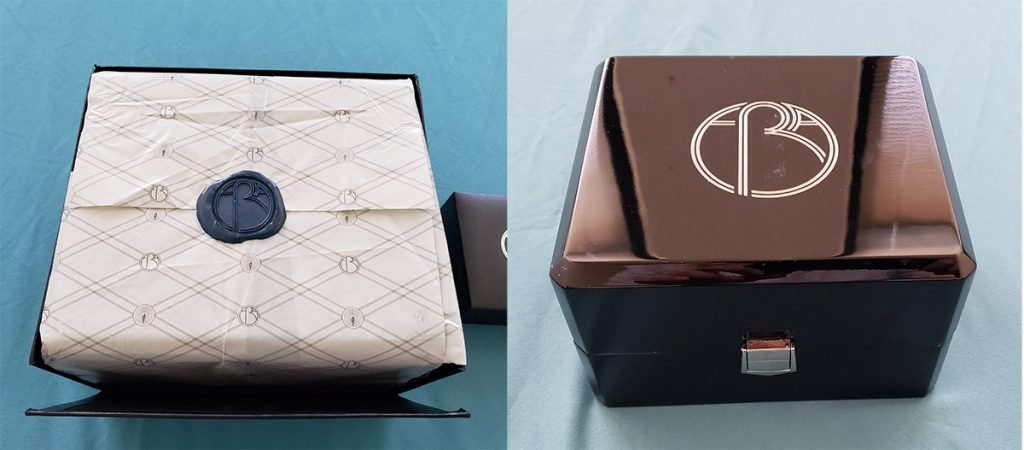 According to their website, Era Timepieces' goal is to make Haute Horlogerie accessible to the common man. Their prices range from $999 to $6,500, a long shot from other well-known brands. I have seen a Patek Philippe with a monstrous price tag of $1,423,028! Therefore it's understandable that most would be skeptical. How could a company possibly make a tourbillon for that cheap? At $1499, it certainly isn't cheap. However, for a tourbillon, it's a steal.
Upon opening the package we're greeted with a wax seal with the company's logo on it. We always appreciate it when companies go the extra mile for presentation. Unwrapping the tissue paper, you're greeted to a gorgeous piano black box that houses the $1499 Era Prometheus.
Unwrapping The Watch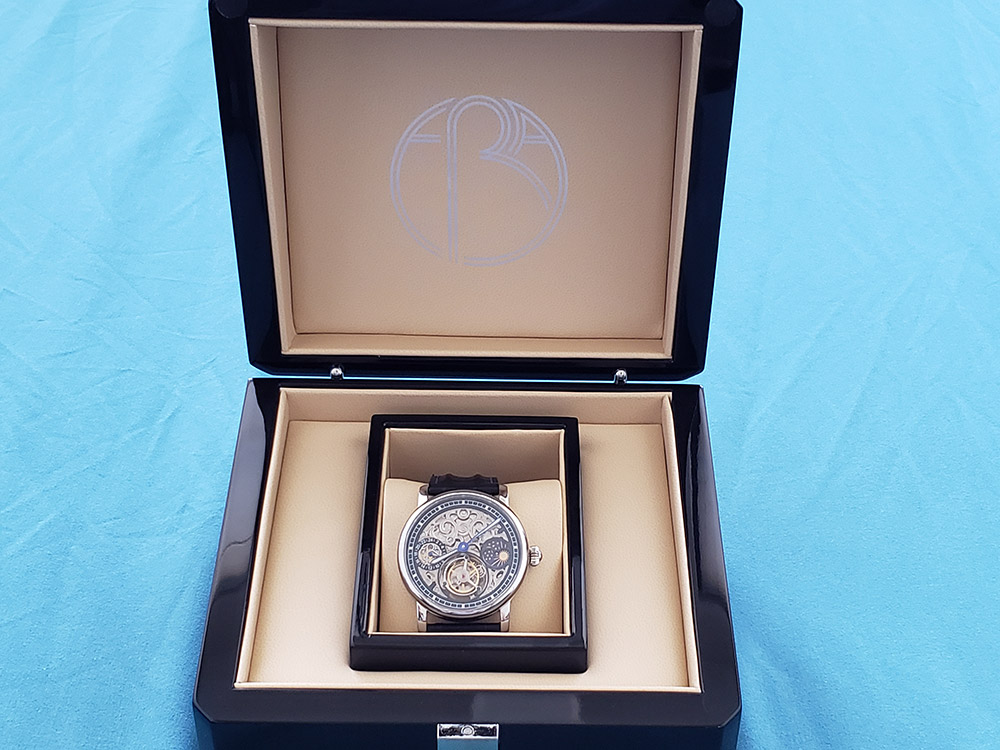 Opening the box for the first time, you're greeted to the sight of the Prometheus. Pictures don't do it justice. Seeing it in person has an entirely different effect.
Purposeful Design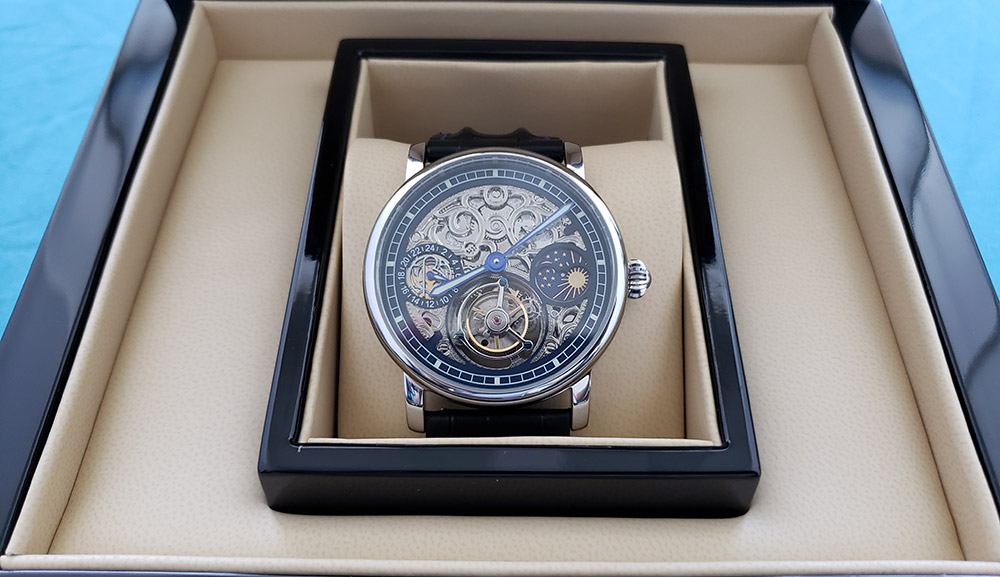 Here's a closer look at the Prometheus. It's a lot to take in. The watch has a single-axis tourbillon with automatic movement. On the left, there's a secondary GMT hour hand useful for keeping track of two timezones. This is a good feature if you're a frequent traveler who goes back and forth from the coasts and doesn't want to constantly adjust your watch.
On the right side, you have a Sun/Moon rotating disk. I don't see a real function to this, but then again you're not buying this watch for functionality. You're buying it because it's a tourbillon watch and you'll look like a boss wearing it. Regardless, the sun/moon indicator is a neat feature to have and adds to the styling of the watch.
The Size & Fit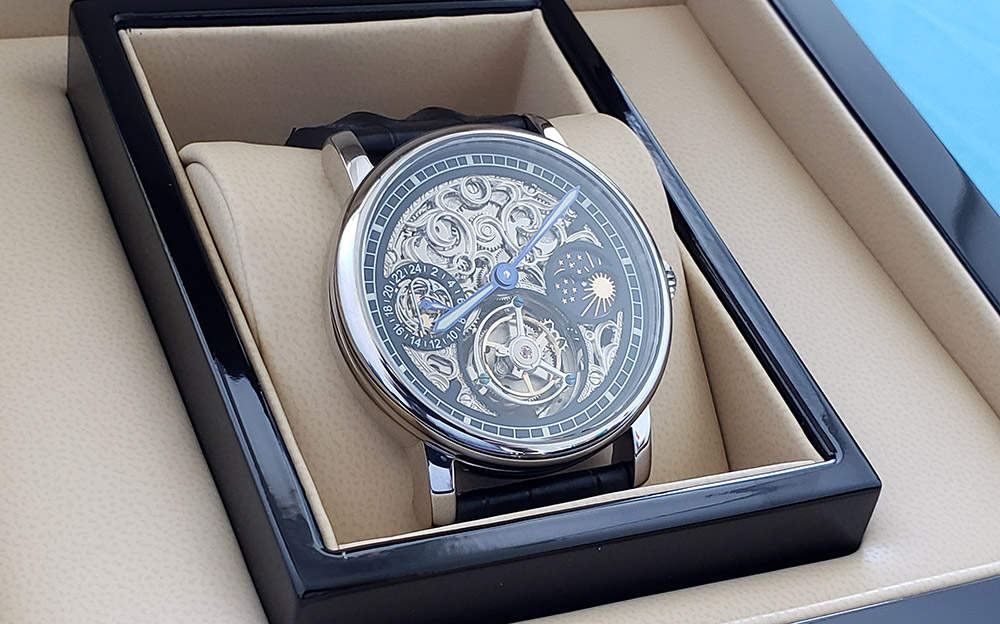 The Prometheus is surprisingly well balanced in terms of its size and weight. At 44mm wide, it's average in size. I have a fairly normal size wrist and the watch fits well without looking bulky. It's 12.72 thick, which is right up there with your typical Tag Huers and Omegas, but it's not thin like Movados.
It weighs about 125 grams which put it right there in the middle in terms of weight. It's not heavy and you won't feel its mass while wearing, but it's certainly not light. You won't "not" notice it.
Its water-resistant 5 ATM / 50 meters. Keep in mind this doesn't mean it's water-proof, just resistant. You'll be fine washing your hands and maybe swimming around in a pool with it. But definitely not a watch you'd go scuba diving with.
The Glass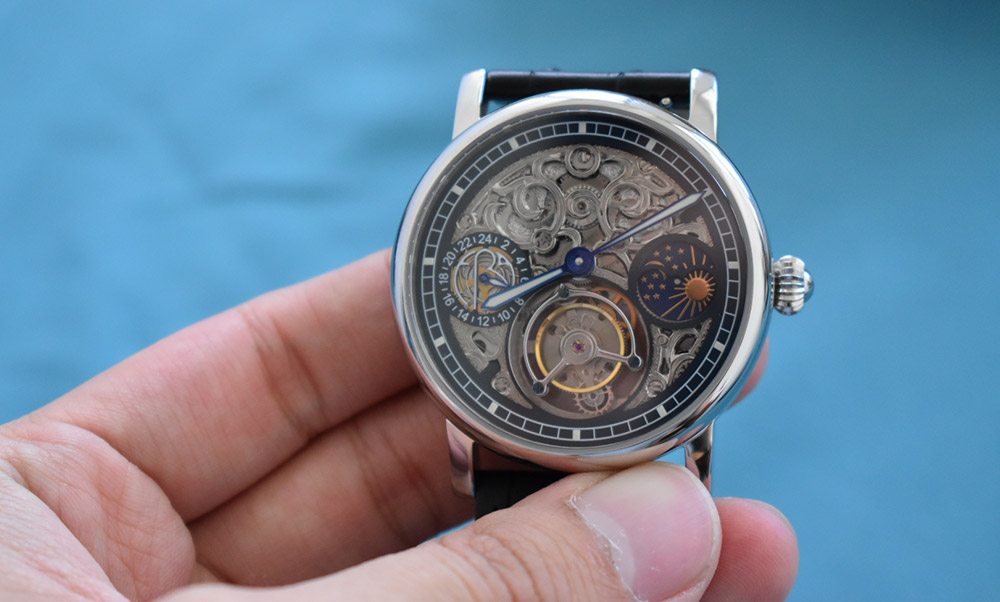 Michael and his crew didn't skimp out on the glass. The Prometheus features ultra scratch-resistant Sapphire glass. It's good glass and you shouldn't have to worry about scratching it from polishing. The anti-reflective coating on top of the glass is also a nice touch making it easy to see even outdoors.
The watch needs to be wound up in order to work. We carefully took it out of the leather-padded box and gave it a few turns to bring the tourbillon to life. And then it came to life. It's a beautiful and practically silent movement. We weren't sure how to adjust the secondary clock and the day/night phases. The manual gave simple instructions on how to make those adjustments, and within a few minutes, we were all set. The Era Prometheus is alive.
The Straps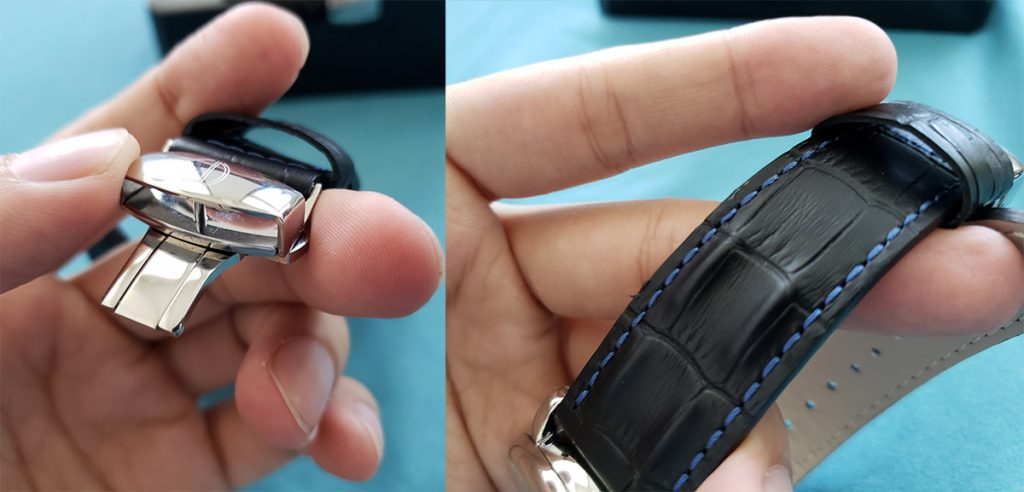 The Hornback style leather band has a 24mm width and feels comfortable on the wrist. It has an extendable butterfly clasp with blue stitching that stands out beautifully. One downside is that the mechanism to open and close the latch can be challenging with just one hand. This is something new owners will have to adjust to.
Different Models
The Prometheus comes in two models, the basic and the Titan versions. Besides the price difference, the Titan also comes embellished with 78 diamonds, totaling 2.3 carats, placed on the bezels and the lugs.
Look And Feel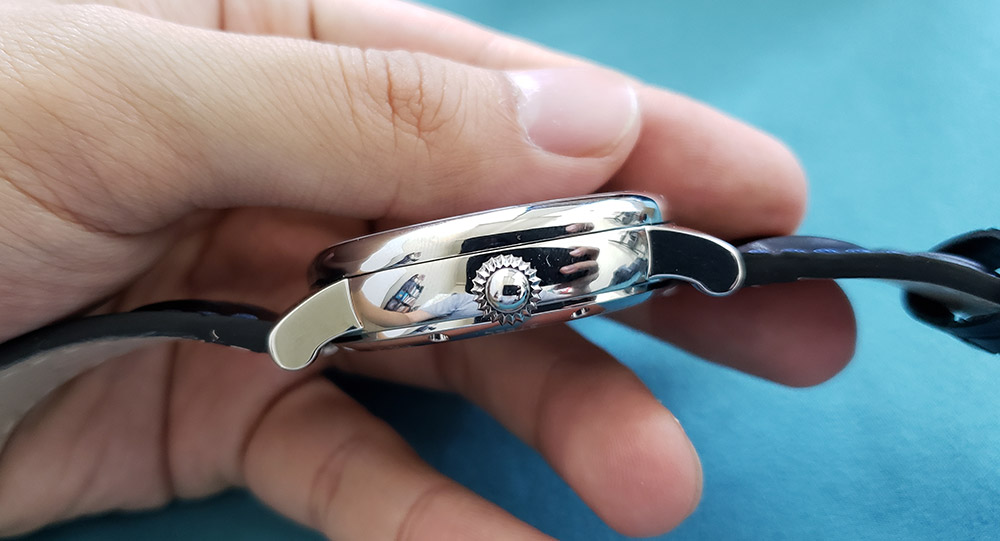 Unfortunately, we couldn't provide pictures of how it looks and feels wearing the Prometheus around in the friendly neighborhood of Philadelphia. During the few days that we wore the Prometheus, a handful of friends and coworkers commented and asked about my new watch. They were impressed with the mechanical movement of the tourbillon.
Just about everybody was curious about the sun and moon dial and how that works. The watch definitely gets attention. It was designed to be admired, that anyone who buys the Prometheus should have that understanding. It also isn't a watch you can casually wear. There's nothing casual about it. It will look a bit out of place if you don't at least dress in business casual.
How Much Does It "Look" Like It Cost?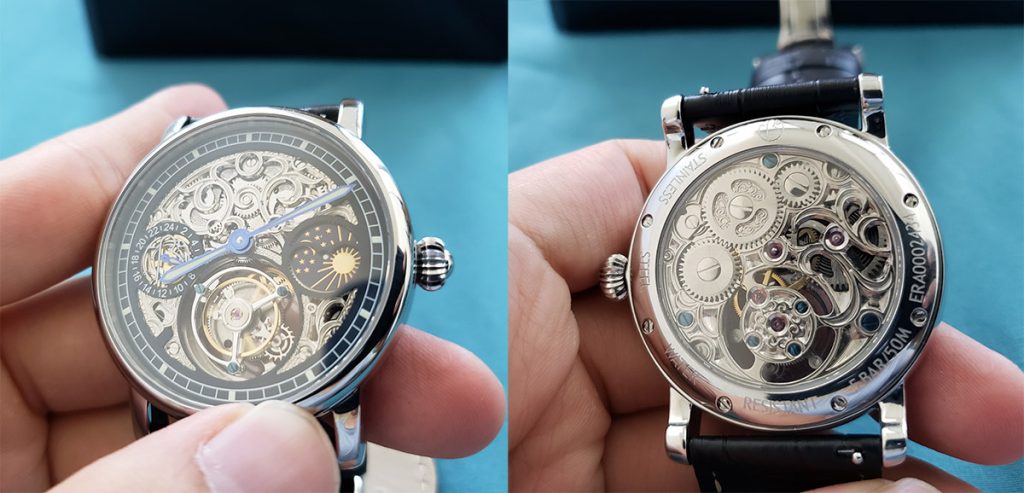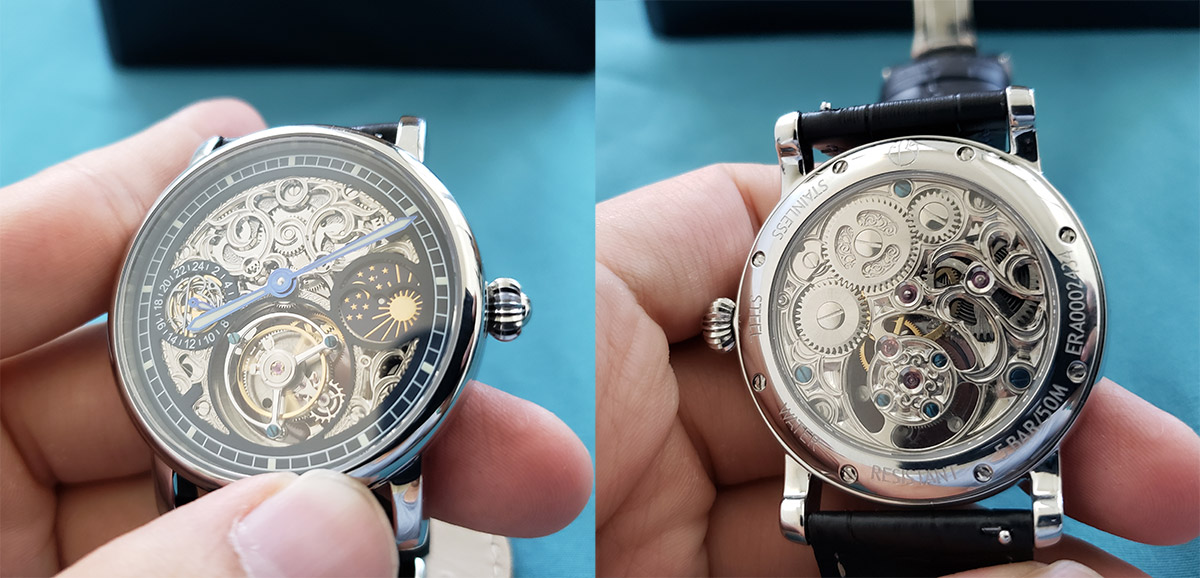 Throughout the week I've had at least a dozen people asking me how much it costs. I asked them to guess the price, to see how much they valued the watch at. Unfortunately, my coworkers and friends know how much I make and what I can't afford. But I had a few interesting guesses. Most guessed the watch to be between $5000 – $10,000. Several asserted that I stole the watch and should return it to its Ferrari owner.
The Verdict
Era Timepieces aren't Swiss made, as a matter of fact, Prometheus' movement is from Hangzhou from China. But you wouldn't be able to tell by looking at it. The craftsmanship is top-notch and every piece is engineered precisely with purpose. Most surprisingly, the tourbillon movement works and works quite well.
Era Timepieces delivers on its promise of bringing a $100,000 tourbillon watch to consumers at an affordable price. The Prometheus at $1499 looks, feels and works like any other high-end luxury watch on the market. If you've always wanted to own a millionaire's watch consider your prayers answered.
Gift Guide for The Technology Geeks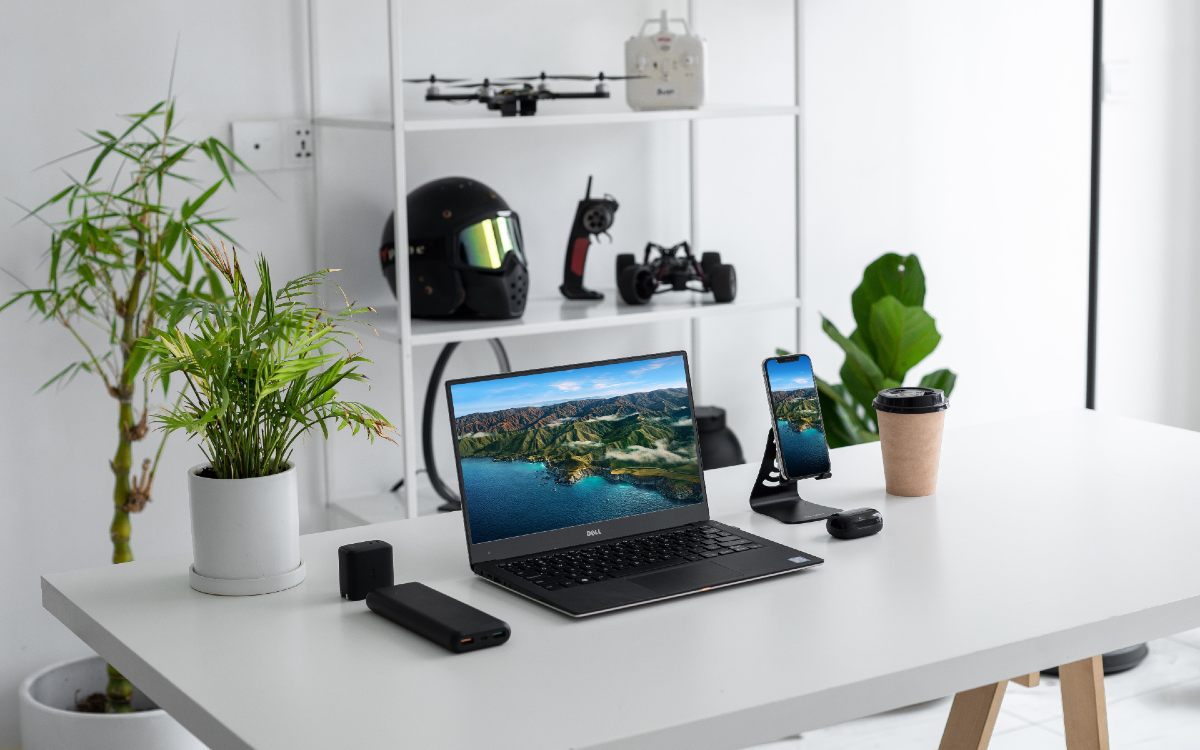 Are you running out of ideas on the best gifts for technology geeks? Look no further as we have listed 33 of the perfect gift items that they will surely appreciate. In fact, we would want to get it for ourselves. That's how amazing these things are.
1. Kodak Mino Shot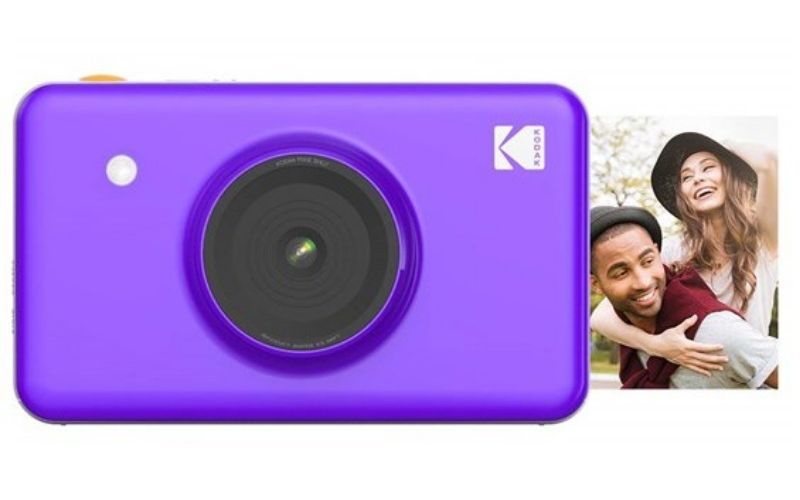 Nothing beats printing actual photos. With Kodak Mino Shot, you can do it with ease. All you have to do is point, shoot, and print your picture. These could be great souvenirs whenever you have small parties with families and friends. You can choose from different colors too.
Price: $88.30
2. Omegon Universe2go Planetarium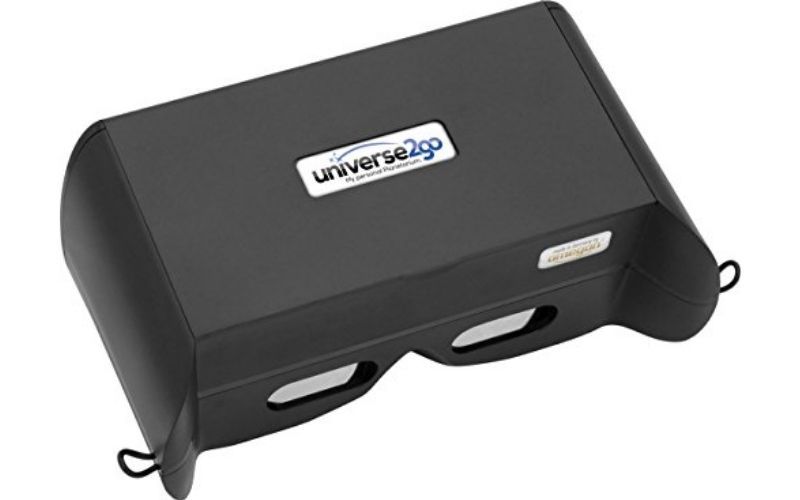 This is the perfect gift for people passionate about space travel and astronomy. There are eight different modes and you can listen to three hours of audio explanations. With this Omegon Universe2go Planetarium, you can find 88 constellations. This gift can be used at home or while camping.
Price: $59.00 
3. 8Bitdo Retro Cube Bluetooth Speaker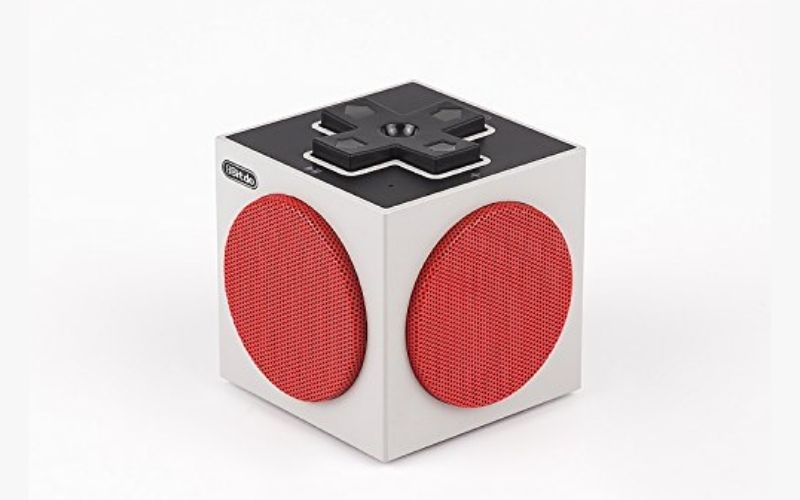 This amazing NES Cube Speaker will give you some serious nostalgic vibes. It can last for eight hours and is perfect if you want to use it all night long. The directional pad is fully functional which allows you to adjust the volume. 
Price $59.99
4. BS Button by Gemmy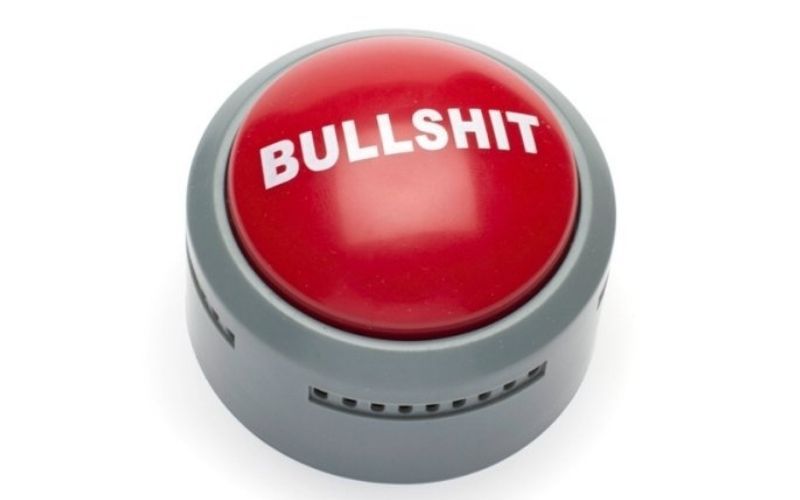 This is a great gift idea for tech geeks who do not welcome BS. It's a red button where it will light up and say, "BS detected, take precautions" or "That was BS". We know this is hilarious, but it's a unique and fun item. Play it with your friends and have a good time.
Price: $10.40
5. MECO LED Name Badge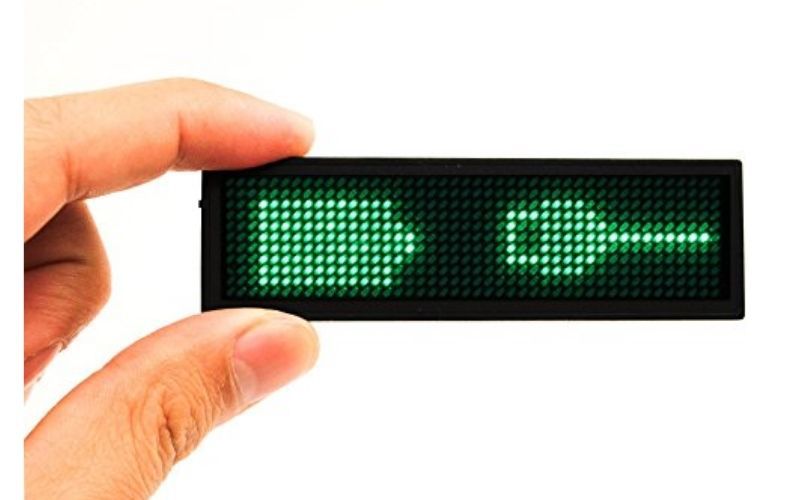 Instead of having a plain paper with your name on it, why not have a MECO LED Name Badge and stand out from the crowd? This device supports fifteen different languages and five file types. You might want to give this to your friends who just started a business and would want to surprise the market.
Price: $20.58
6. TrackR Bravo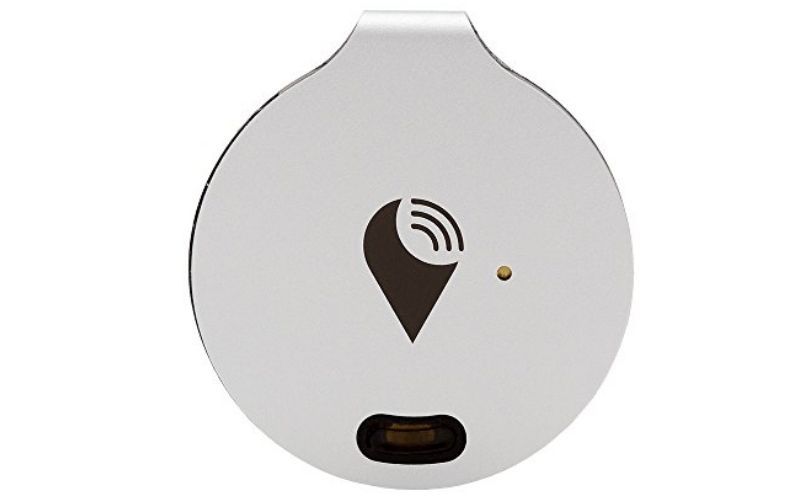 Do you know someone who's always forgetting their keys and wallets? If yes, then give them this awesome TrackR Bravo. Place the device at the back of your item and use the app to find it right away.
Price: $14.39
7. Infinity Orb Magnetic Levitating Speaker Bluetooth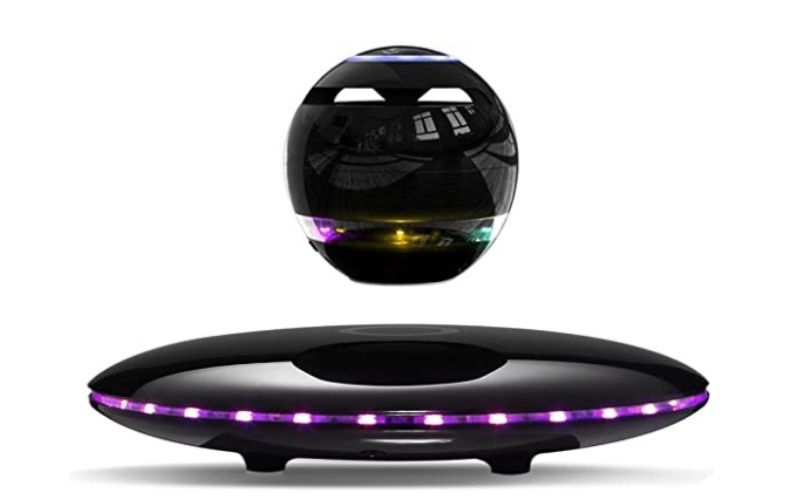 This out-of-this-world speaker Bluetooth has an amazing LED visual effect. You can use the orb as a stand-alone or use the base if you wish to see it levitate. You can easily connect it with your iPad, tablet, and other devices. Plus, it can reach up to ten meters.
Price: $87.99
8. FitBit Versa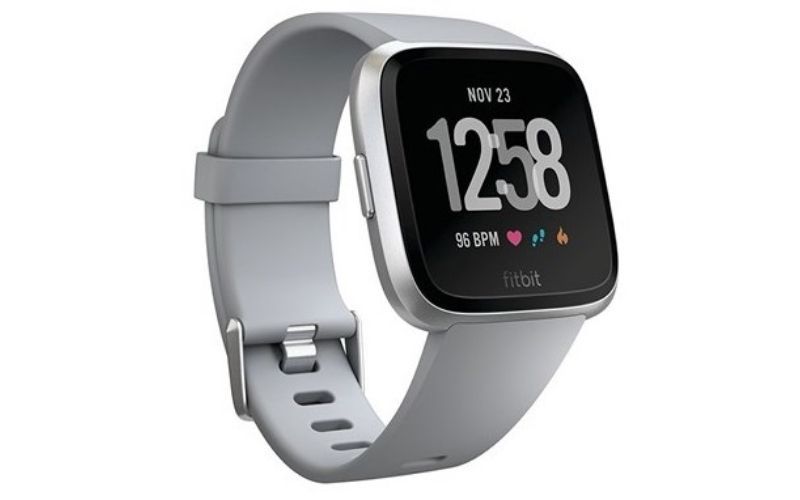 Even tech geeks need to be fit and must avoid a sedentary lifestyle. The best solution is to give them FitBit Versa. The design is sleek and could go well with your casual clothes. You can even store hundreds of songs, perfect if you want to run for long periods of time.
Price: $149
9. New Blink XT2 Indoor/Outdoor Security Camera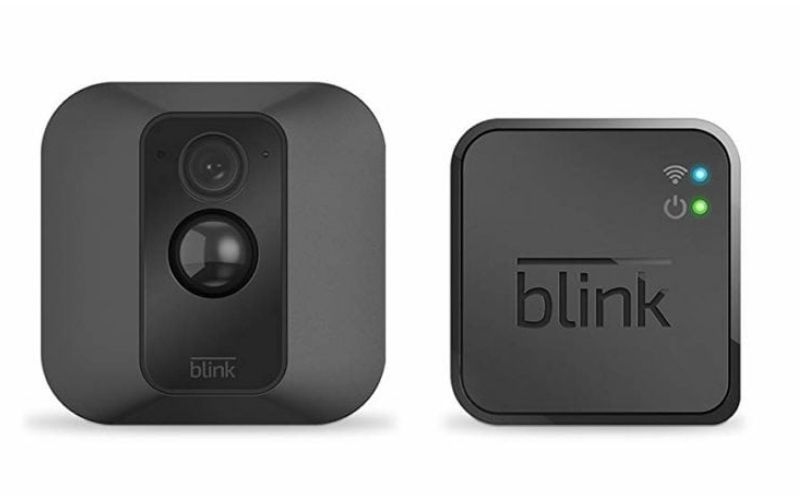 In today's age, we need to prioritize our safety. Giving your tech-savvy friend their own security camera is a great idea. You can talk to your visitors through the Blink app on your smartphone or tablet. And yes, this is compatible with Alexa. Record up to 1080p HD video during the day with this smart security cam.
Price: $99.99
10. Muse Auto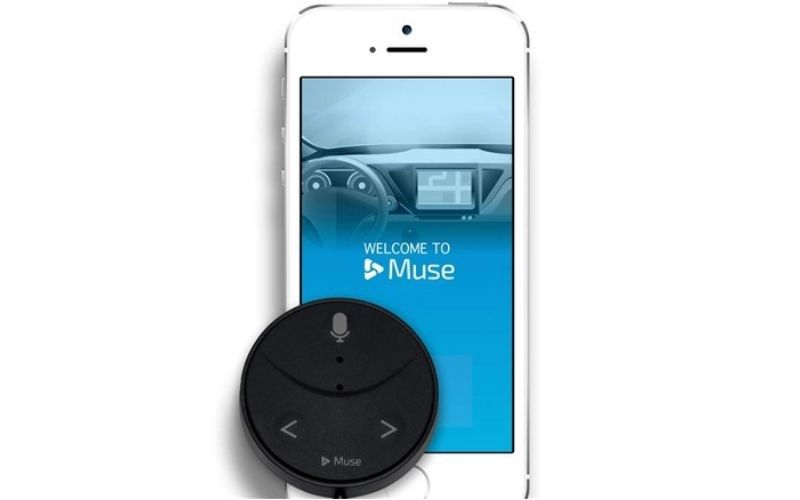 If you want Alexa to be in your car, then get this Muse Auto. You can easily connect the device to your car's stereo system either via Bluetooth, USB, or an auxiliary cable. Use it as if you are talking to Alexa at home. It's an easy tool to install and use.
Price: $48.00
11. Anker PowerCore Lite 10000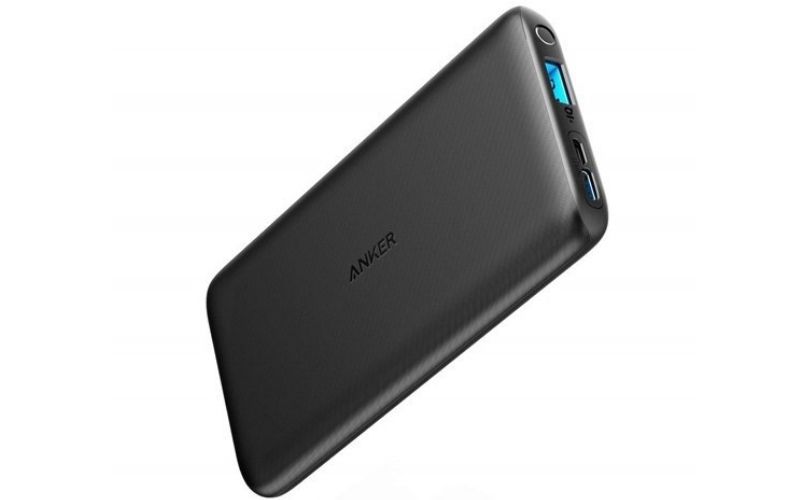 One of the best gifts for technology geeks is this Anker PowerCore Lite 10000. If your friend's iPhone or Samsung Galaxy S9 is always running out of battery, getting this portable power source is the most logical present. What's great about this device is that it can charge your phone faster compared to its competitors.
Price: $34.00
12. Neato Robot Cleaners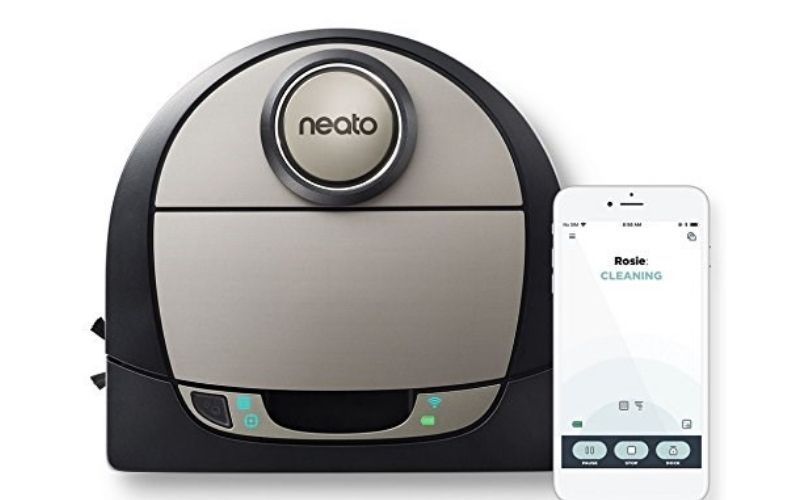 If you know someone who doesn't have time to clean up, then this Neato Robot Cleaners is here to help. While it is more expensive than most of the items in our Best Gifts for Technology Geeks list, imagine the convenience you'd get. And if you compare it with its competitors, it cleans way better.
Price: $589
13. LARQ Self-Cleaning Water Bottle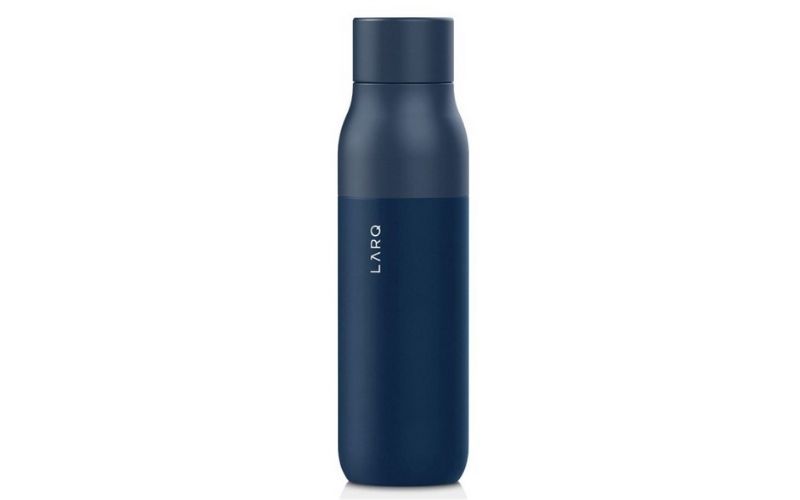 One of the best gifts for technology geeks is this self-cleaning bottle. It kills bacteria so you can ensure to drink clean water every single time. Plus, it keeps your drinks cool or warm like any good water bottle available. By the way, you can Recharge this bottle using a MicroUSB. Who says hydrating couldn't be this fun?
Price: $95.00
14. Withings Nokia Body Cardio Wi-Fi Smart Scale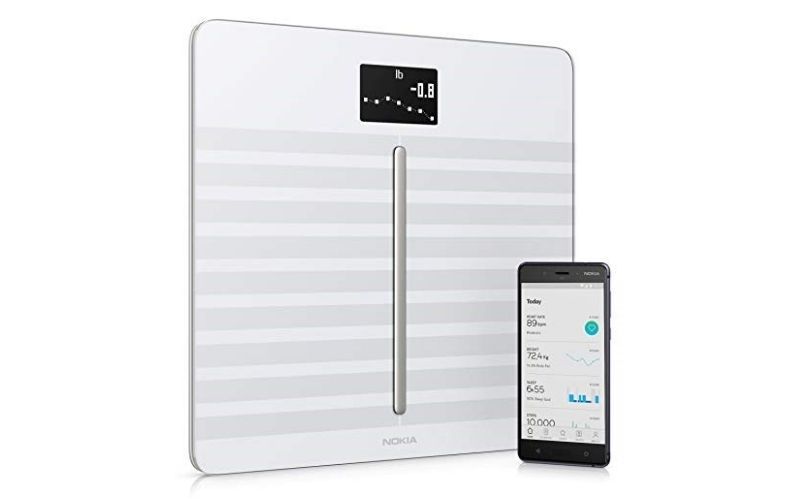 This scale is extraordinary and is number 1 in the US. You can even sync this with your Apple Watch and other fitness apps. It can be used by eight different people where they can access their history and the scale can automatically recognize them.
Price: $149.95
15. PhoneSoap Phone Sanitizer & Charger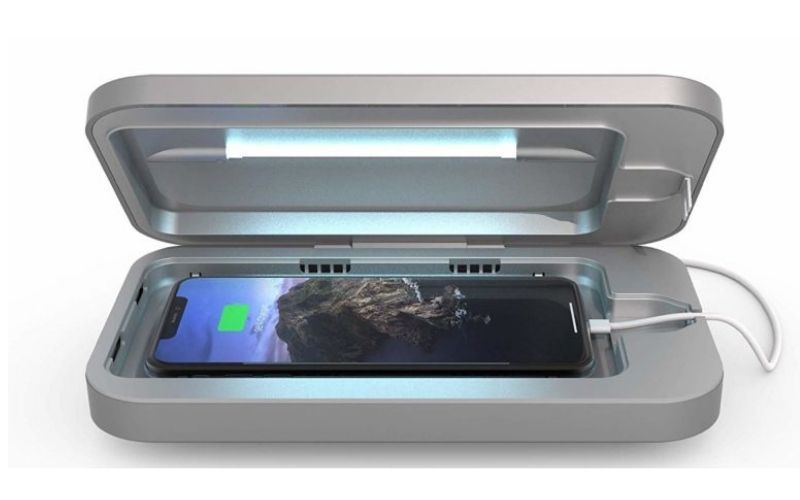 Did you know that your smartphone can be a breeding ground for bacteria? And the worst part is, you can't even wash it. So, the smartest solution is to use this ingenious phone sanitizer and charger. We bet your friends will appreciate it too. Plus, this type of gift is timely with all the health issues we face today.
Price: $79.95
16. Wickedbone Smart Bone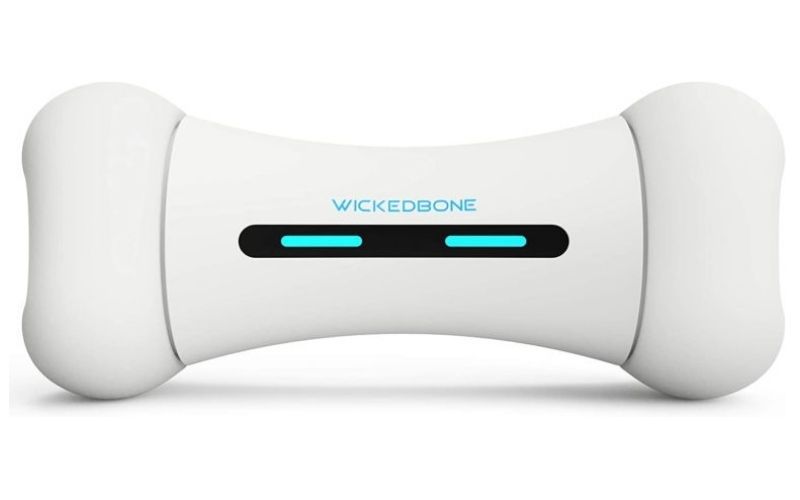 Let's not forget your furry babies. You can now give them their own smart bone. You can control the bone and adjust it according to your pets' reactions. This device is safe – there's no need to worry about your dogs and cats. in addition, it has a decent battery life that will allow your pets to play for a long time.
Price: $76.99
17. Philips SmartSleep Light Therapy Lamp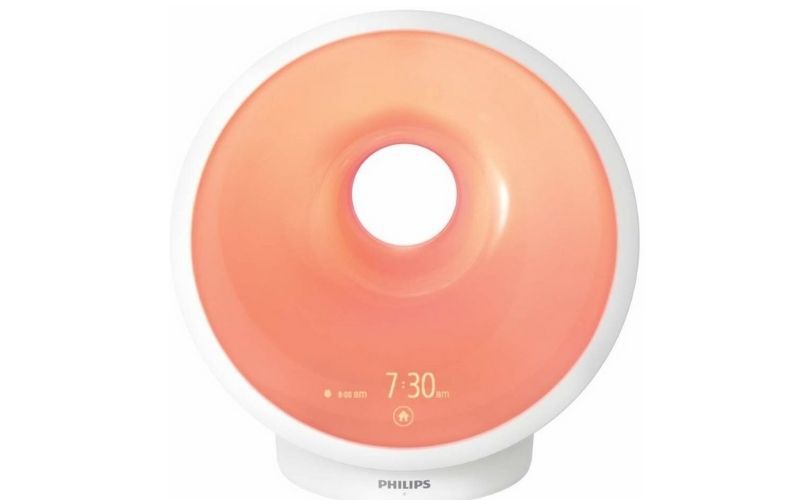 This outstanding light is recommended by experts and is proven to improve sleep.
Your friend is probably staring at their gadgets for a long time and this can disrupt their sleep. Thus, this gift is beneficial. Apart from the light itself, it comes with FM radio, phone charging dock, and even a speaker, to name a few.
Price: $154.95
18. iFixit Tech Toolkit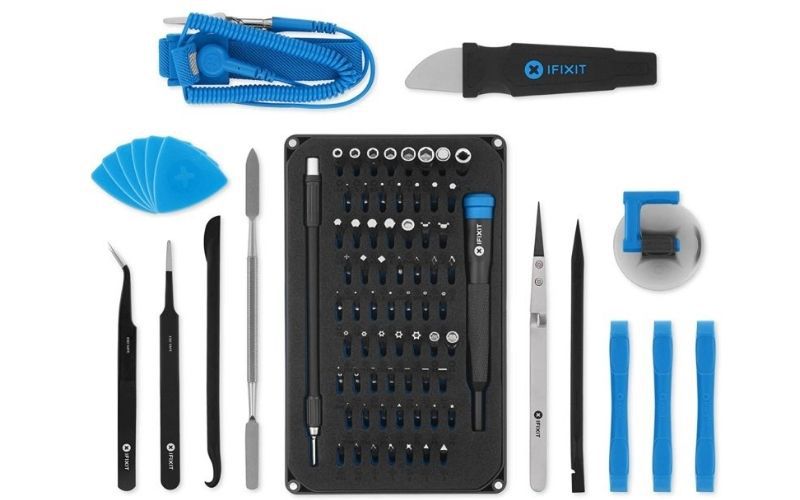 We bet that any tech-lover would appreciate this iFixit Tech Toolkit. It has all the tools you need if you want to repair your laptop, tablet, or smartphone. You can also refer to their Fixit Guides for simple troubleshooting. This is a wise investment as you get a lifetime warranty.
Price: $69.99
19. Theragun Handheld Muscle Massager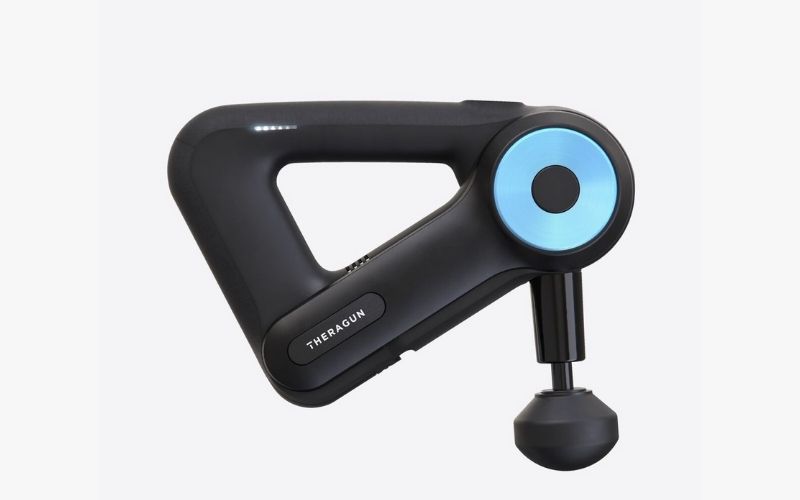 Pros trust this handheld muscle massager, and we're pretty sure the recipient of this gift will appreciate this too. This is perfect for people with an active lifestyle and would like to experience a deep massage to relieve pain. This can even help you perform better. And it comes with a protective case just in case they want to bring it wherever they go.
Price: $449
20. Dragon Touch Digital Picture Frame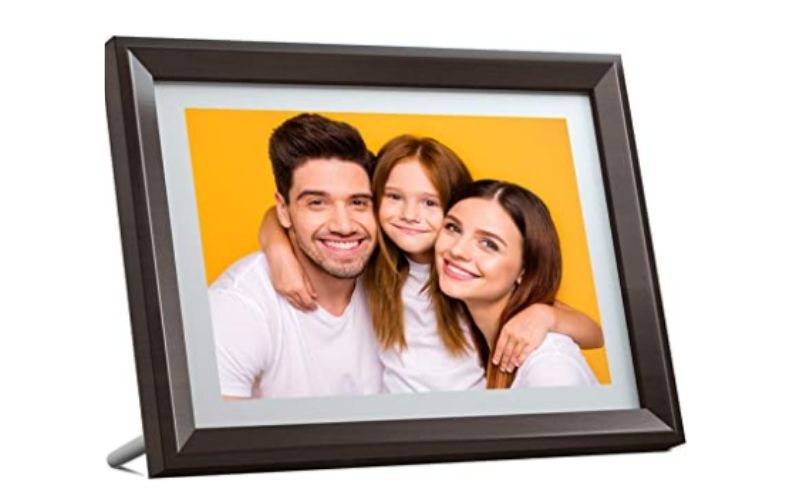 Who says that picture frames are a thing of the past? However, the trend now is to get a digital picture frame connected to Wi-Fi so you can change the images whenever you want to. Share your latest photos with your visitors in real-time. With the Dragon Touch Digital Picture Frame, you can store over 40,000 photos. That's a whole lot of memories!
Price: $129.99
21. Nintendo Switch Lite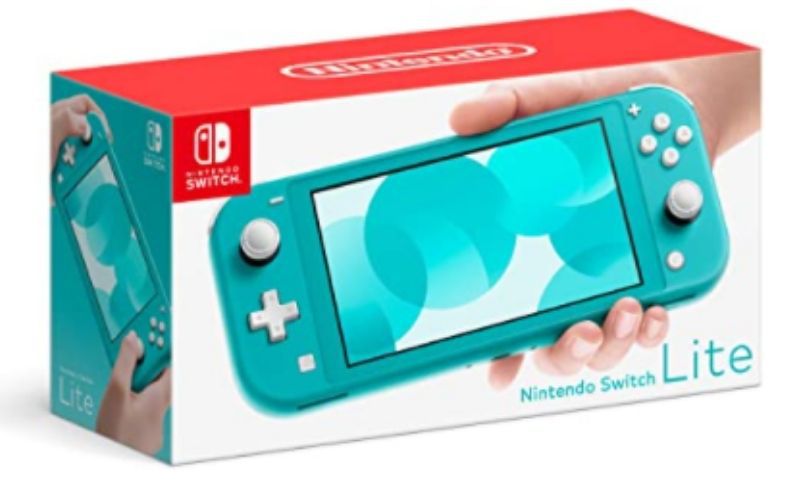 The handheld Nintendo Switch Lite is probably the best gift to your friend who doesn't want to leave their personal computers. With this, they can still play games wherever they are. It has a sleek design and is ideal for traveling. Plus, it's way cheaper than other Nintendo products.
Price: $199
22. Eero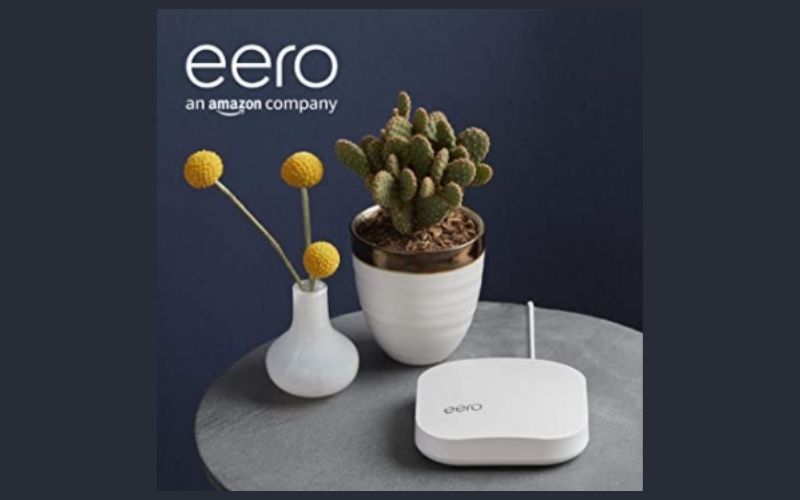 We know how most people rely on WiFi. Unfortunately, some areas in our homes have a weak signal. To solve that, you can buy Eero and make sure that every corner of your friend's home is covered by Eero. It's easy to install and you can quickly troubleshoot it using an app.
Price: $399
23. BentoStack Tech Travel Case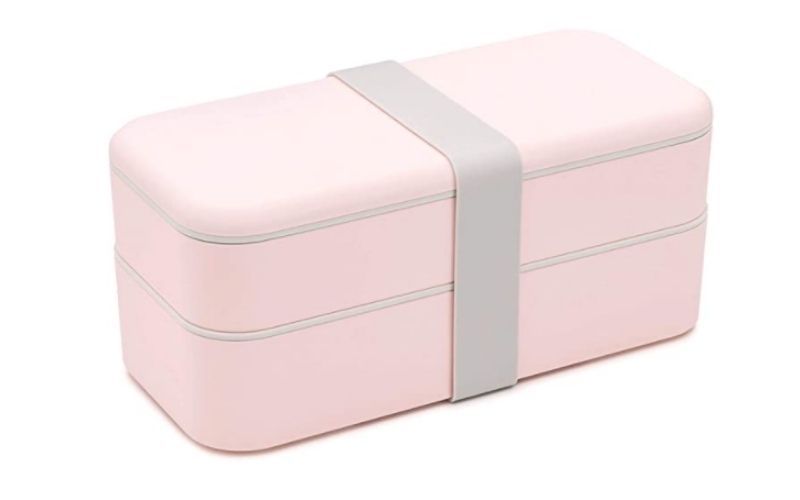 Cords and other gadget accessories can cause clutter, most especially if you are traveling. But you can avoid that with this BentoStack Tech Travel Case. This is patterned to the Japanese lunch box and can help you become more organized. It is also modular and you can personalize it according to your needs.
Price: $50
24. Electronic Word Clock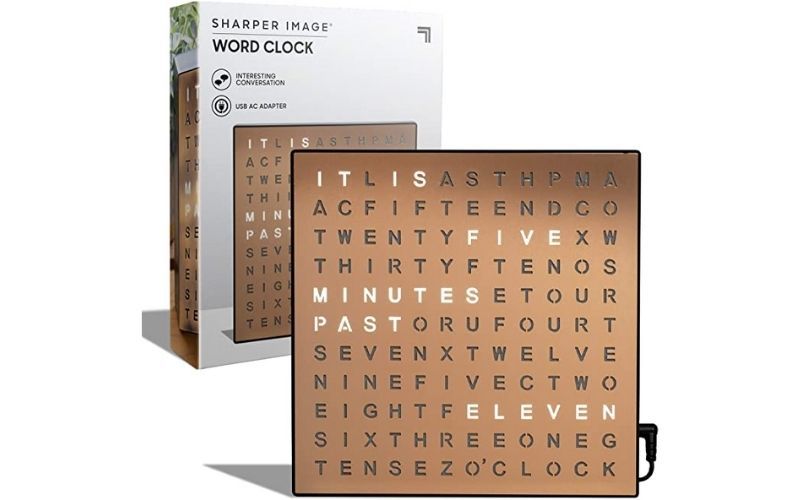 How about telling time in a unique way? It's hard not to fall in love with this electronic word clock. This can be an added decor to any space. It's the perfect gift idea for people who fancy odd things. Trust us, this could spark a conversation.
Price: $24
25. Microsoft Universal Foldable Keyboard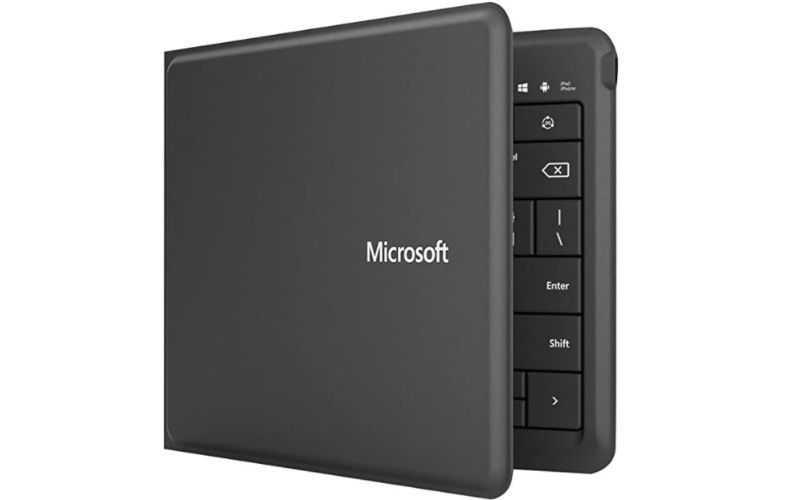 This one of a kind foldable keyboard is compatible with Windows phone and tablet, Android devices, and iPad or iPhone. It's so sleek and thin, you can fit it in your purse or even pocket. The keyboard provides a full-size keyset for a more speedy and accurate typing experience.
Price: $183
26. Fujifilm Instax Mini Link Smartphone Printer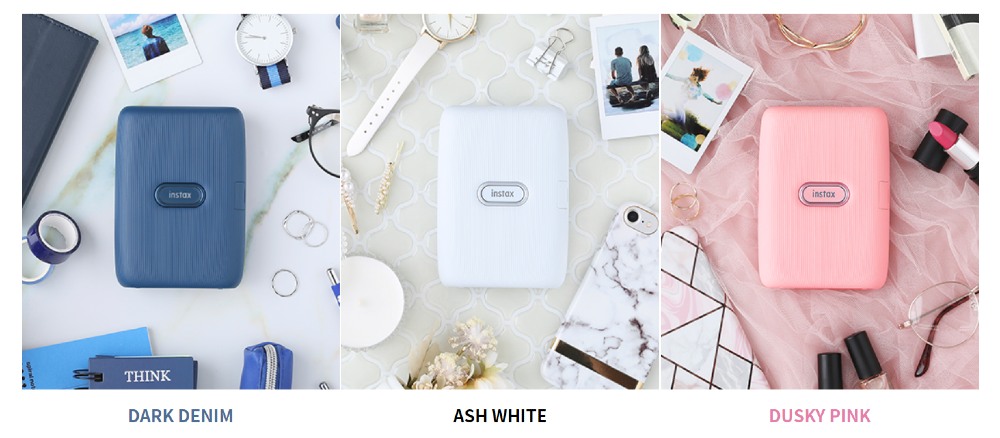 Print anything from your phone with this Fujifilm Instax Mini Link Smartphone Printer. Fits your hand and comes with filters to make photos look even better.
Price: $99.99
27. Apple Airpods Pro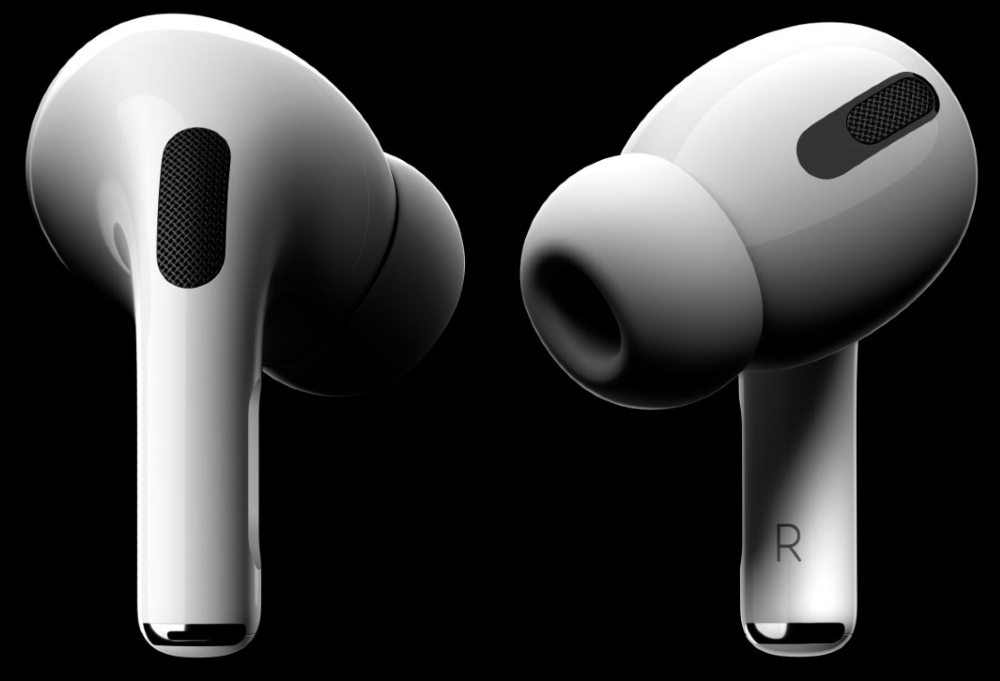 Apple AirPods Pro is the latest offering in wireless earbuds. It has a noise cancelling function and many other amazing features such as transparency mode and Adaptive EQ.
Price: $249
28. The PlusUs Lifecard Phone Charger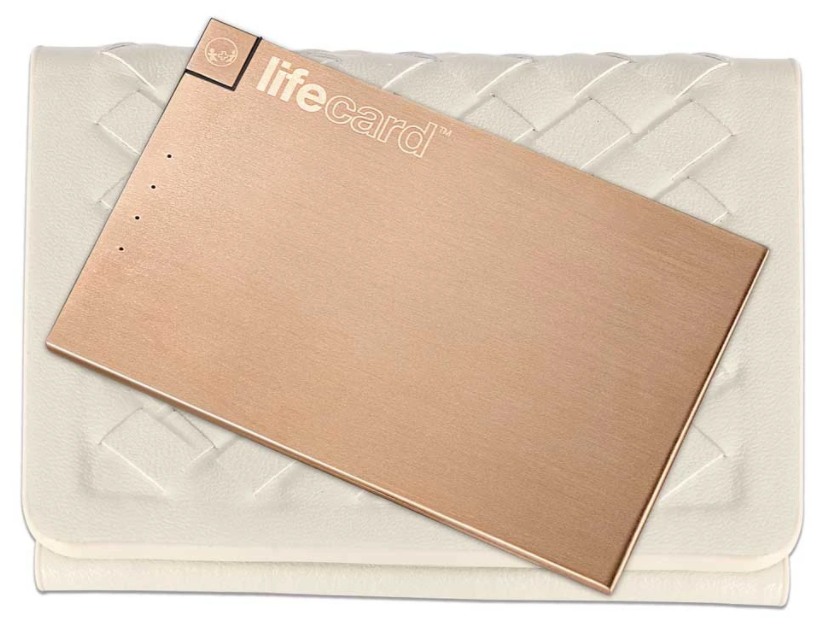 Everyone has a phone charger, but the The PlusUs Lifecard Phone Charger is one that a tech geek can appreciate. It is touted as the world's thinnest portable power. It can fit right in their pocket as well. Plus, it has quick-charging capabilities too.
Price: $100
29. Bartesian Premium Cocktail Machine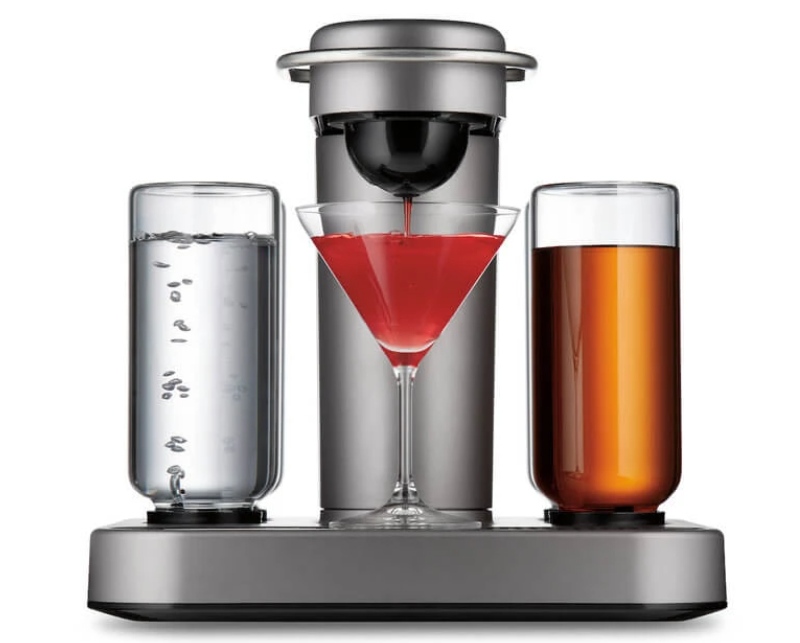 The Bartesian Premium Cocktail Machine lets tech geeks mix the best cocktail drinks, anytime, anywhere. It comes with drink capsules that you add booze to for that perfect drink.
Price: $349.85
30. Amazon's Ring Video Doorbell 3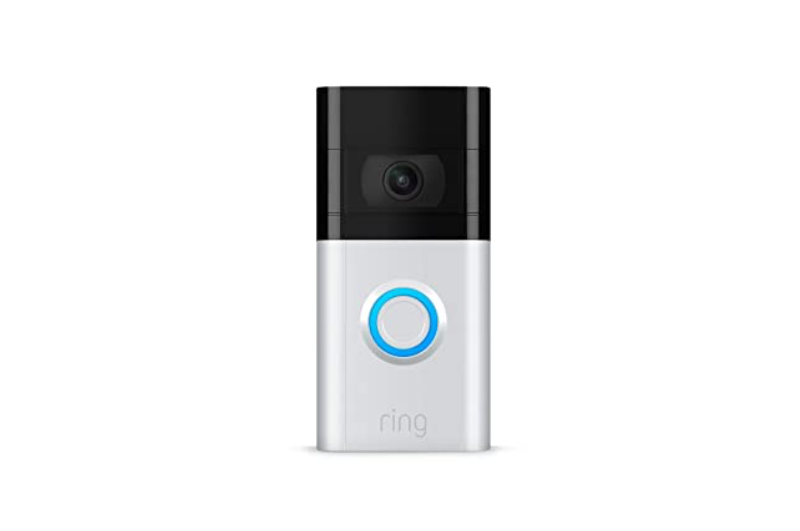 Welcome visitors with Amazon's Ring Video Doorbell. It allows you to see, hear, and speak to your home visitors from anywhere by using the Ring App and integrating Alexa.
Price: $199.99
31. Sanidika Cell Phone Jail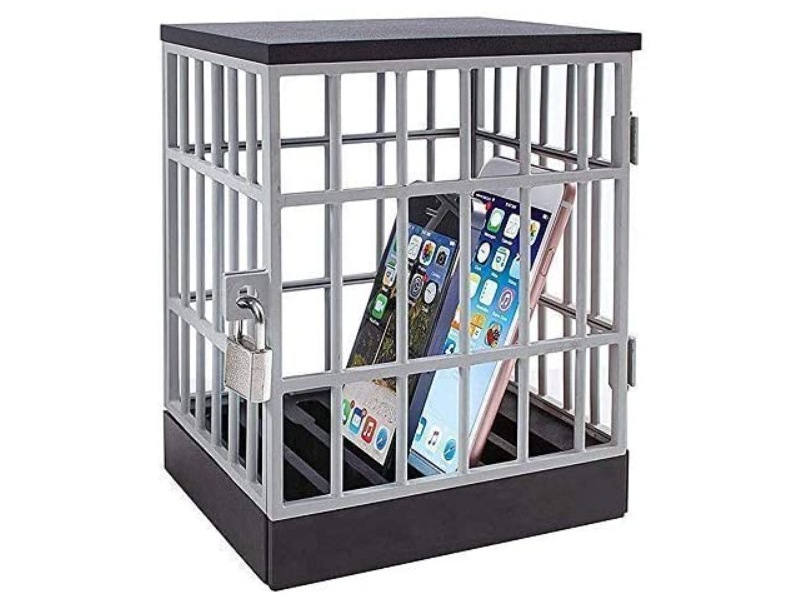 A funny way to keep gadgets safe is the Sanidika Cell Phone Jail. Gadget addicts can help themselves by keeping phones locked up.
Price: $11.89
32. Joseche Sleep Headphones Bluetooth Eye Mask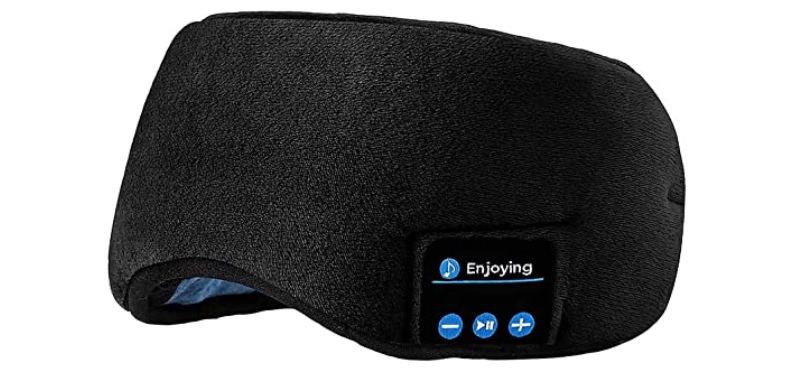 The Joseche Sleep Headphones Bluetooth Eye Mask helps any tech geek sleep better. It has built-in speakers, bluetooth, and microphones.
Price: $22.99
33. Audio Technica Turntable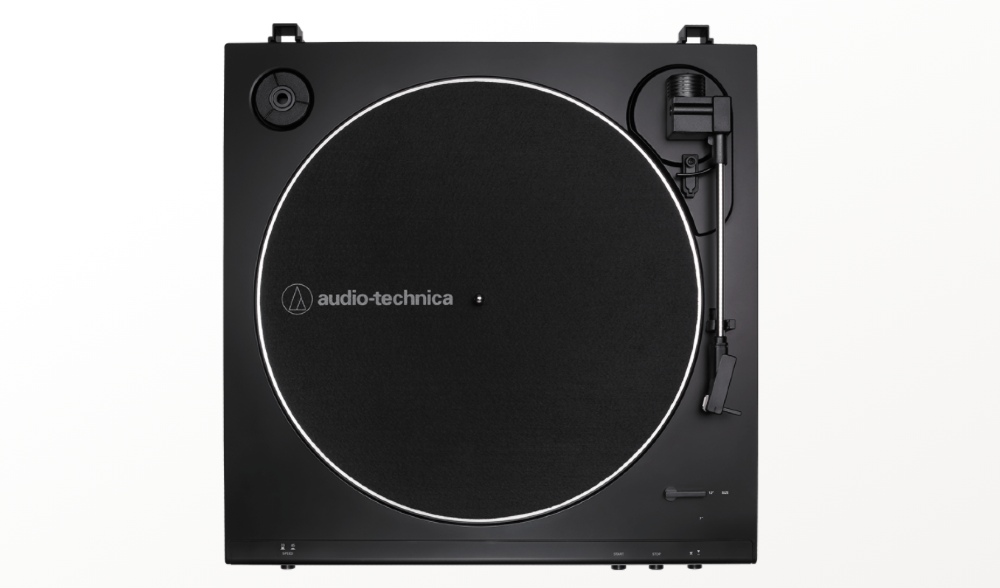 Tech geeks who are also music junkies will love this turntable from Audio Technica. Its automatic belt drive lets them enjoy their vinyl records with high-fidelity audio.
Price: $89.98
Gift Guide For The Gamers In Your Life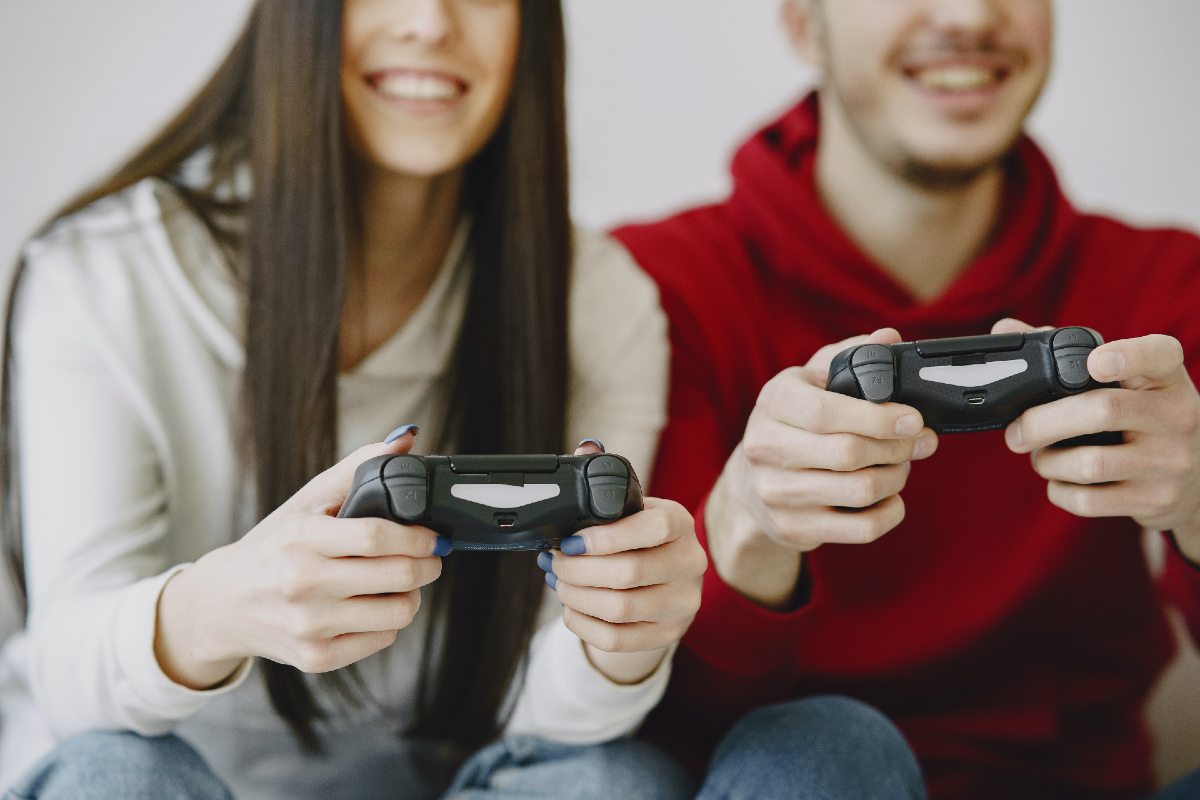 As the holidays are fast approaching, you may be thinking about who will be the recipients of your gifts. It can be challenging if you have different types of people on your Christmas list. And you might not know what to give them. What if the list has an avid gamer in it, and you're not sure what to give them? Check out this article to know what the 25 best gifts for gamers are.
1. Steelseries Apex Pro
The Steelseries Apex Pro is one of the best gifts for gamers on this list. Gamers can adjust the mechanical switches on this keyboard, depending on what they're using it for. It has an 8x response rate, which is good because it could lead them to victory in some games. Plus, it has a handy wrist-rest too, which could ease wrist pain for a long time.
Price: $209.99
2. Turtle Beach Stealth 600 Gen 2 Headset – PlayStation®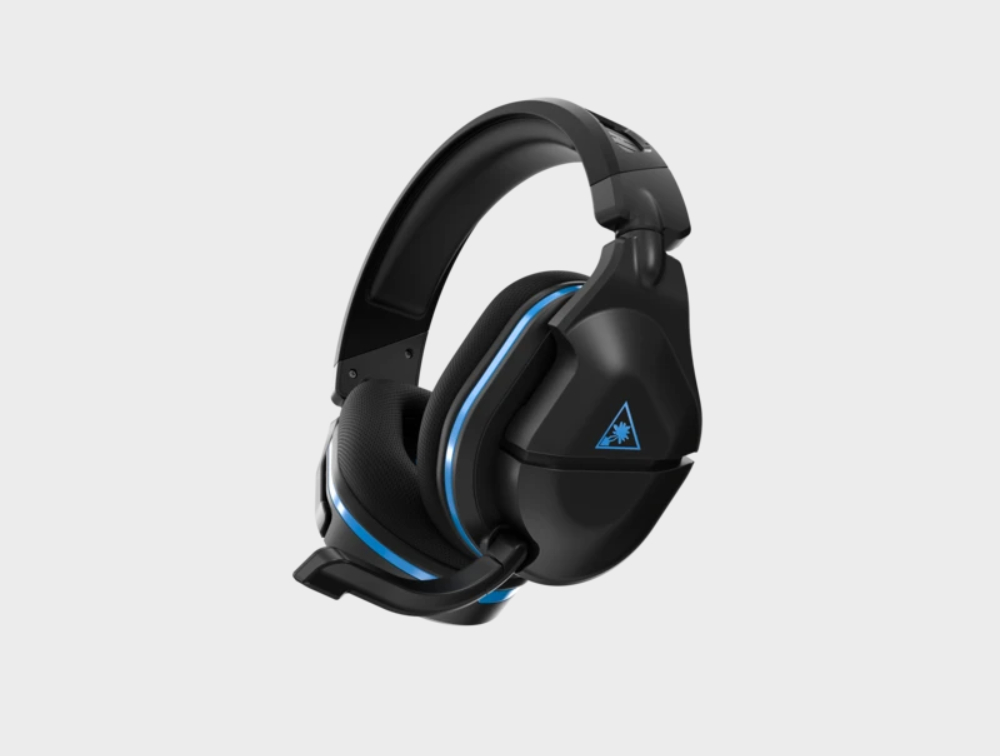 Wireless headsets like the Stealth 600 Gen 2 Headset is one that many users swear by. It has a flip-to-mute feature, provides comfort thanks to its breathable cushions, and immerses the player into the game because of the 50mm speakers.
Price: $99.95
3. Razer Blade Stealth 13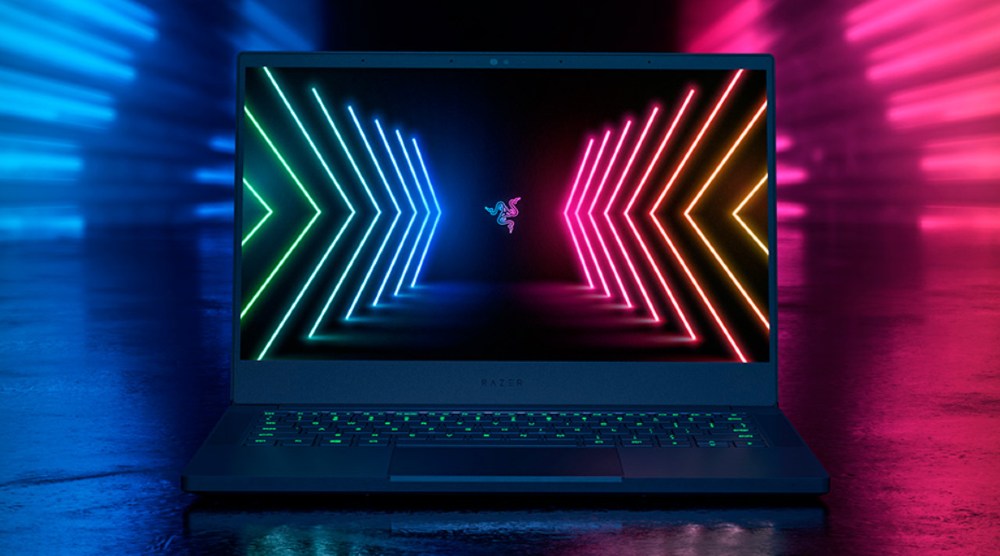 The Razer Blade Stealth 13 laptop shows you don't need a huge laptop for an optimum gaming experience. Hailed as the "World's Fastest 13.3 Display", it's loaded with the NVidia GeForce GTX 1650 Ti that maximizes their game's graphics. Plus, with the OLED display, the images look clearer and crisper. The keyboard has different colors too. Even with the hefty price, it's still one of the best gifts for gamers.
Price: Starting from $1699.99
4. Sega Genesis Mini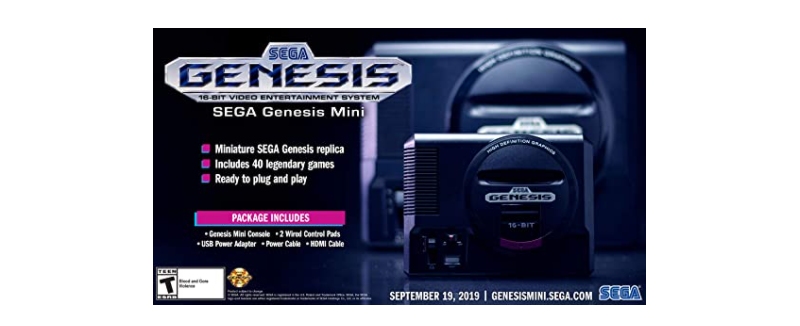 Bring on the nostalgia by buying the gamer in your life, the Sega Genesis Mini. Once you purchase this unit for them, it includes 42 games, and they can immediately play them by plugging it in. Let them relish in the memories they spent playing the console through the replica.
Price: $49.97
5. My Arcade Handheld Gaming System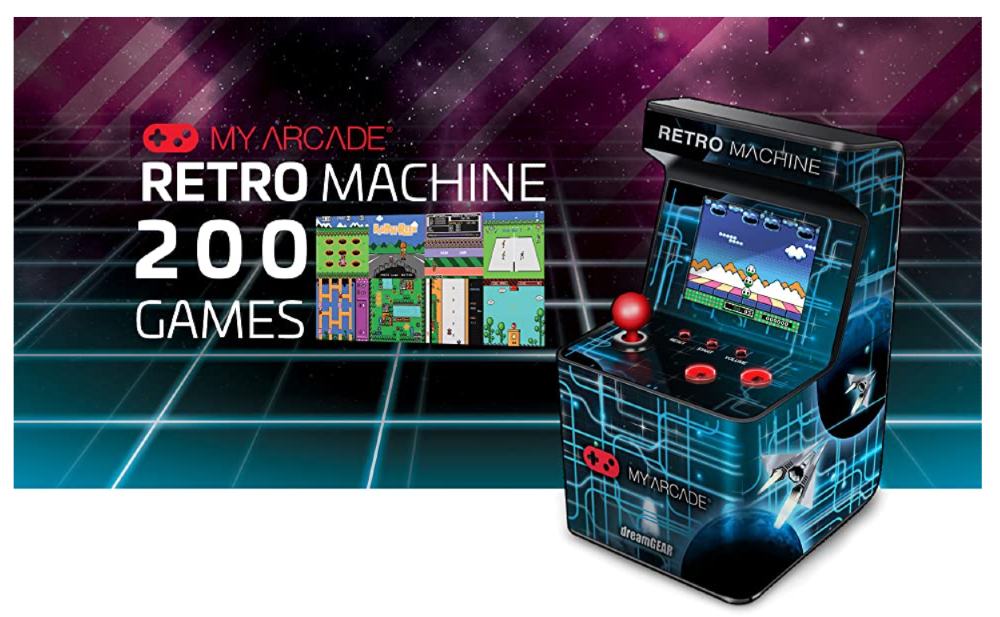 Relive the days of going to the arcade by buying the My Arcade Handheld Gaming System. It has over 200 games like strategy, racing, and puzzle. Aside from being a gaming system, it's cool to have it as a display to remember the good ol' days of going to the arcade.
Price: $28.94
6. Nintendo Ring Fit Adventure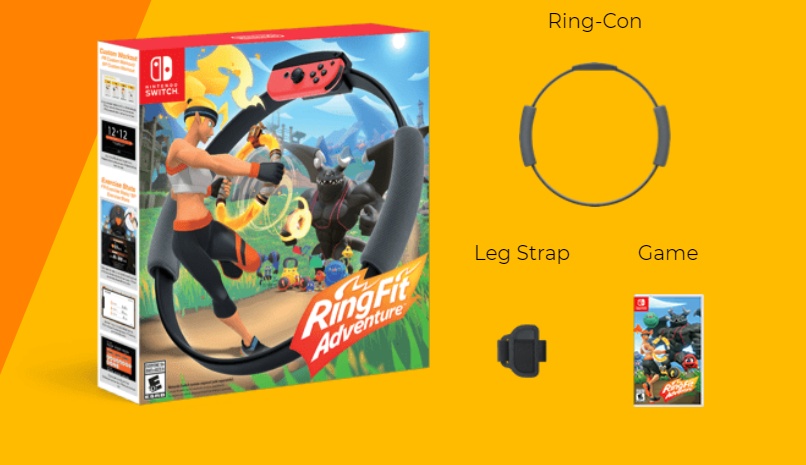 Nintendo Switch players know that this one has got them sore after one try. But, if you want the gamer in your life moving about while trying to have fun, the Nintendo Ring Fit Adventure can get them up from their chair and accomplish some minigame tasks. Make sure that your recipient has a Nintendo Switch since it's compatible with that console only.
Price: $79.99
7. Razer Deathadder V2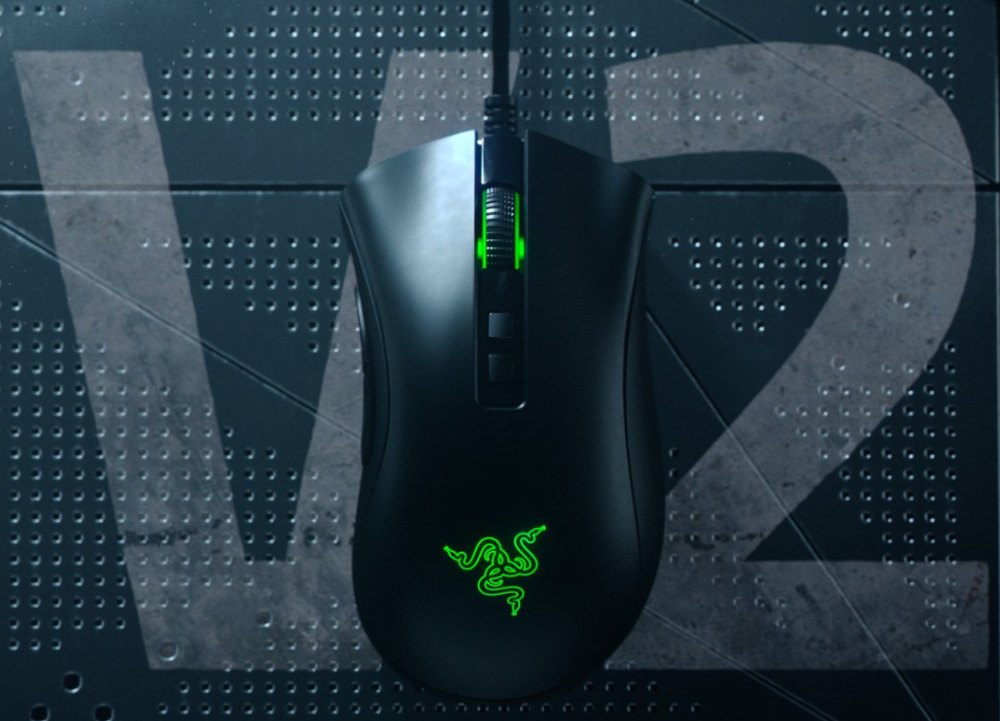 When it comes to the gaming mouse, you have two choices: either a wired or wireless one. In terms of pros and cons, a wired mouse was the preference among gamers and users alike. The Razer Deathadder V2 is heralded as one of the best you can buy. Ergonomics come first for this mouse. Plus, you can expect a high DPI that will enable better accuracy.
Price: $69.99
8. Razer Kishi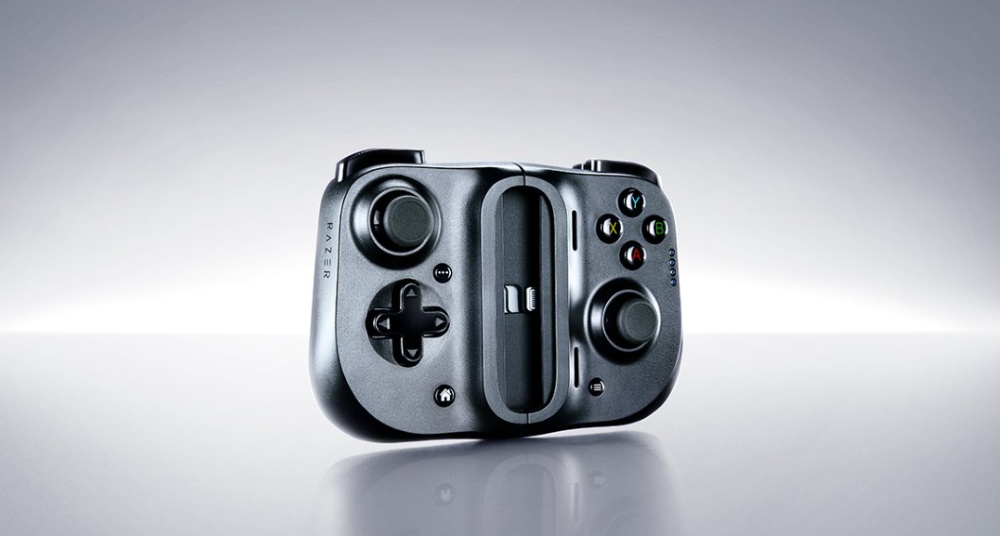 The Razer Kishi controller is a must-have for mobile gamers. It's a universal controller, so it's compatible with iOS and Android. Gamers can even use it on the Xbox. It's one of the best gifts for gamers because their fingers will no longer block the screen while playing.
Price: $79.99 to $99.99
9. Creative Gigaworks T40 Series II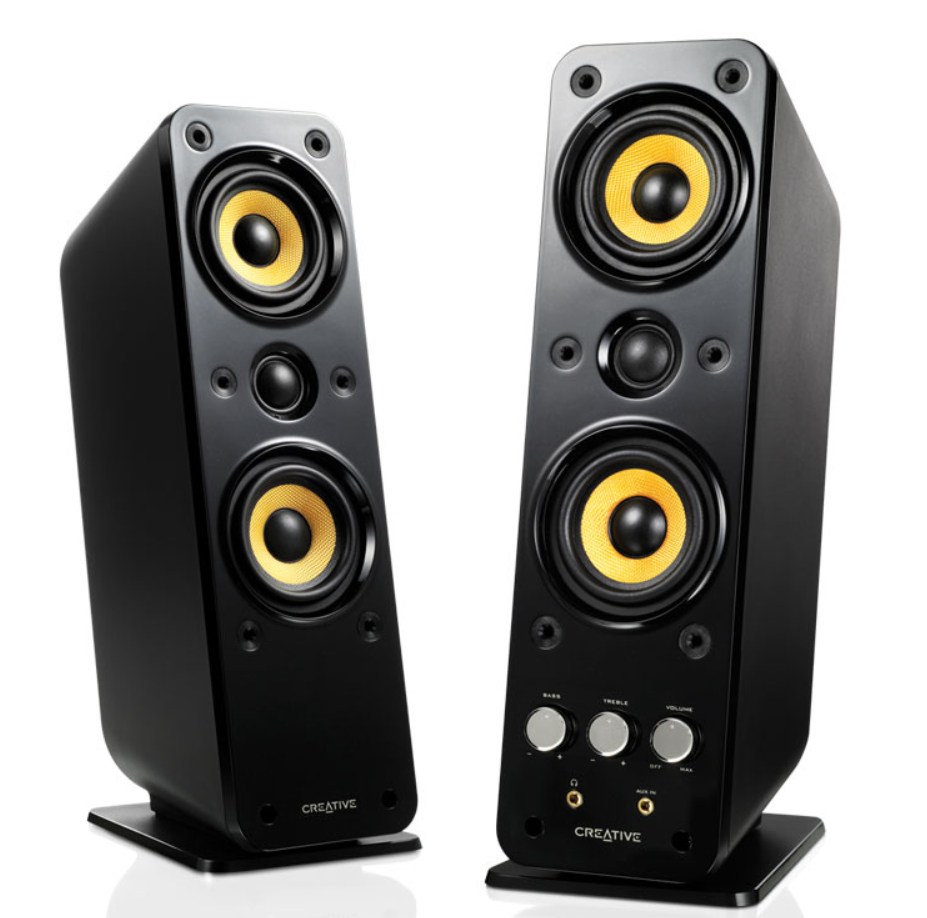 As an alternative to headsets, a solid speaker set will definitely enhance the playing experience. The Creative Gigaworks T40 Series II will do just that. One of its best features is the BasXPort Technology that delivers a more natural sound and better bass while the games are ongoing.
Price: $99.99
10. Samsung SSD T5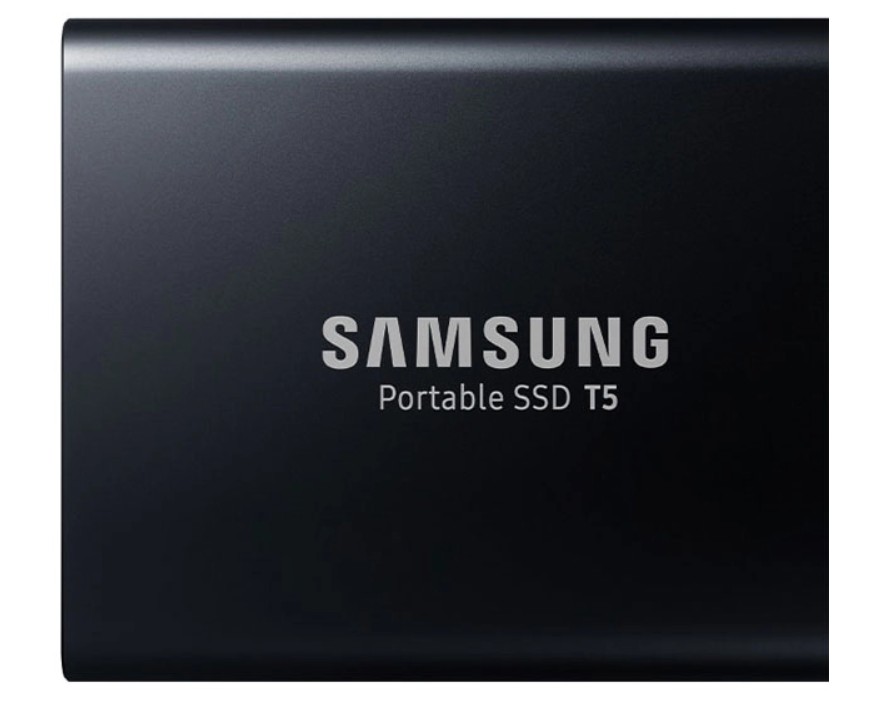 Games can take up much of the PC, Xbox, or laptop's internal storage. Avid gamers will need more space as soon as they finish one game. The external Samsung SSD T5 will ensure that their games will stay secure in another storage. Plus, it even has a fast data transfer feature, which will help load their games instantly, making it one of the best gifts for gamers.
Price: $129.99 to $269.99
11. Google Stadia Premiere Edition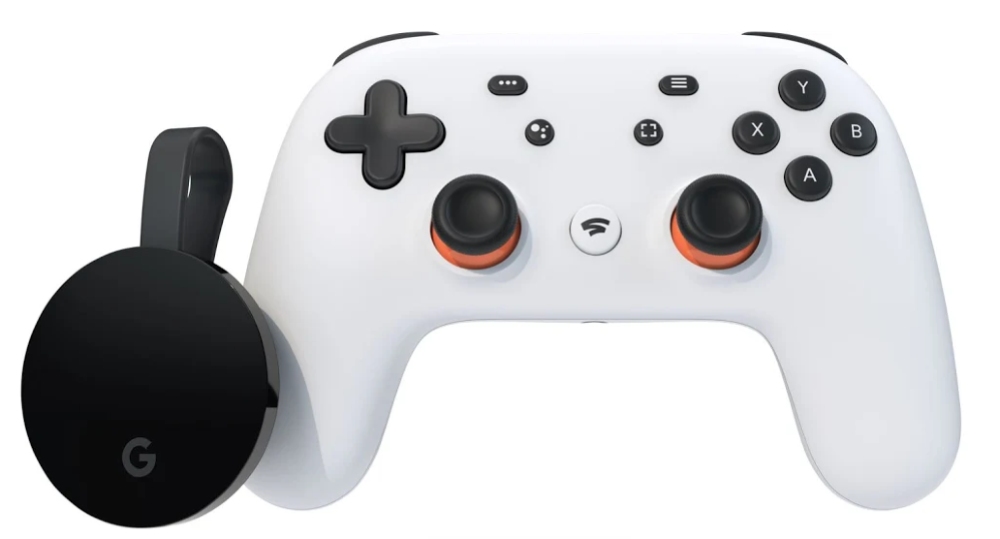 Give the gamer in your life a subscription to Google Stadia. Once they have a subscription, they get access to 4K quality games without buying a console. All they need is an internet connection of 35mbps and a monitor; they can start playing. But the Premiere Edition takes the gaming experience to the TV that includes a Google Chromecast Ultra and a Stadia Controller.
Price: $99.99
12. Gift Cards

Games can become expensive, and gamers may need an extra financial boost to buy the best games in the market. To ease that concern, gift cards are a way to do that. It's a practical purchase, and they'd get relief for a couple of months or game purchases in the future.
You can choose from the following:
PlayStation
Steam
Nintendo
Xbox
Price: $5 to $100
13. Couchmaster CYCON Couch Gaming Lap Desk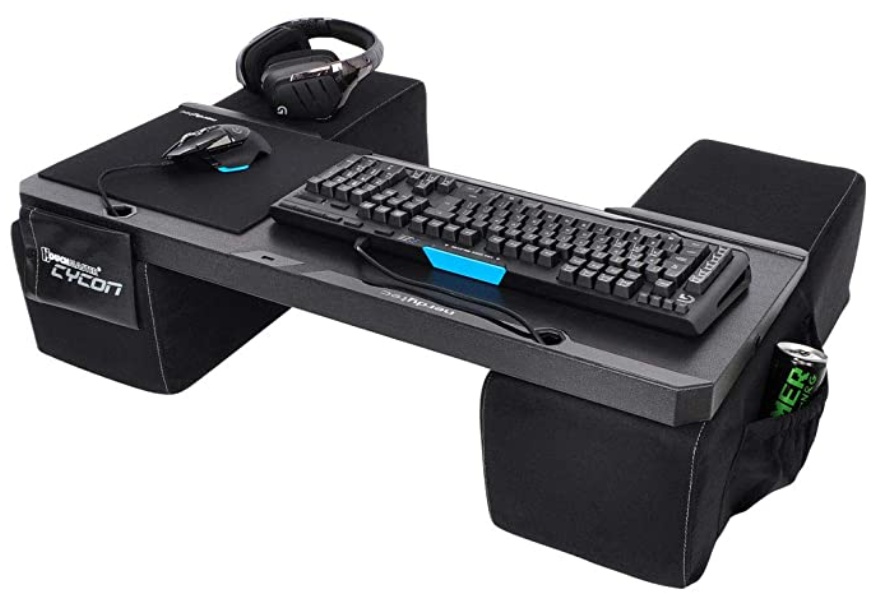 A lapboard can help a gamer move from the chair to the couch or anywhere else in the room. You want to give the gamer in your life a lap desk with a stand. Plus, something steady for when they play. The best example is the CYCON Couch Gaming Lap Desk.
While the CYCON one is much more expensive than its other competitors, it does bring more comfort and space. Plus, it even has a small pouch on the side to put their favorite snacks while gaming. That's why many consider this as one of the best gifts for gamers.
Price: $169.99
14. X Rocker Pro Series H3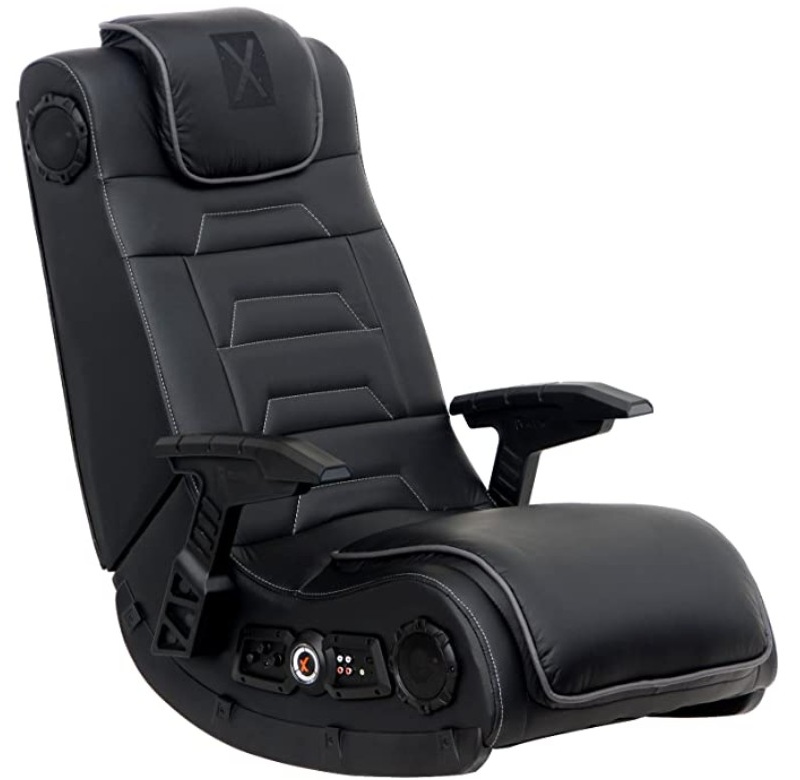 Instead of a regular gaming chair, a rocker gaming chair is ideal for those who have consoles. Or just for general lounging. The X Rocker Pro Series H3 has built-in speakers, and gamers can even connect your audio on the chair. Plus, unlike most rocker chairs, this one has an armrest, so gamers can relax while playing their games.
Price: $249.99
15. YOSUDA Under Desk Bike Pedal Exerciser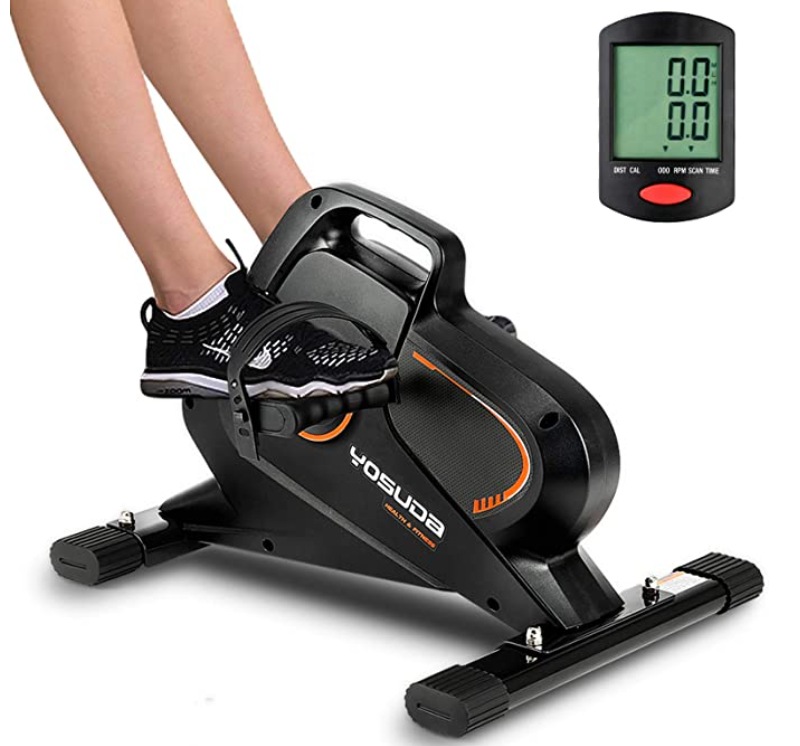 Gamers may not get the exercise they need in a day. And it's important that they care for their health too. While you may not see them stand up for long periods of time, this YOSUDA Under Desk Bike Pedal Exerciser will keep them moving while playing.
Price: $139.99
16. CopperJoint Fingerless Compression Gloves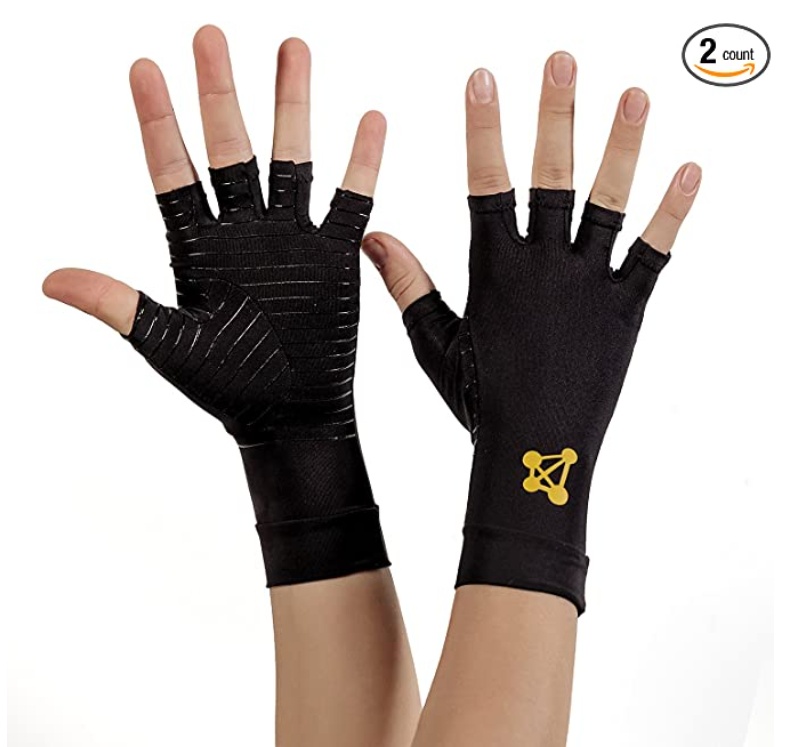 The threat of arthritis and carpal tunnel syndrome could hinder gamers from playing their favorite games for a long time. The CopperJoint Fingerless Compression Gloves alleviates that pain, making it much easier for gamers to play for a long time. And it's the reason why many consider this as one of the best gifts for gamers.
Price: $21.83
17. Zyllion ZMA-13-BK Shiatsu Pillow Massager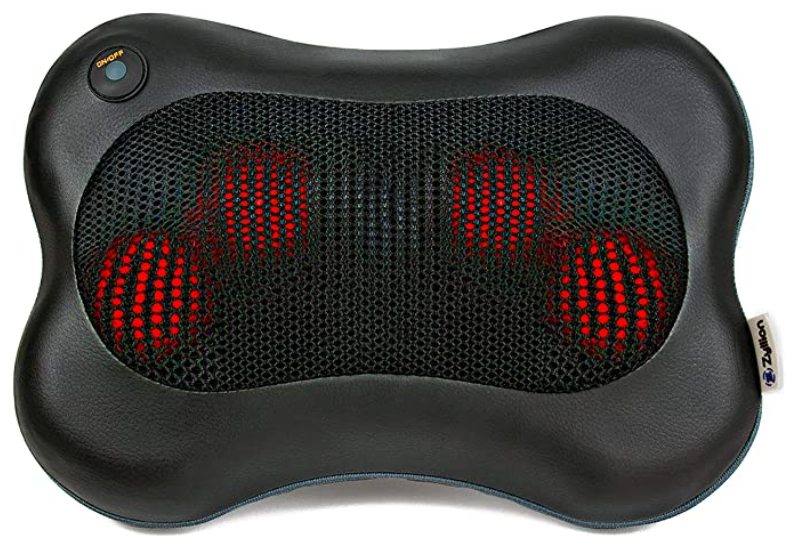 As soon as the gamer in your life finishes playing for the day, they would feel sores and aches in their hands, back, or legs. Buy a massager like the Zyllion ZMA-13-BK to help them relieve the pains they might experience regularly. They can simply slip it on their back once the ache comes in and start with a push of a button.
Price: $54.95
18. 8-Bit Lit

Make them feel like they're Mario when they "punch" the 8-Bit Lit from up top. It's a great piece of decoration that any gamer would like since it reminds them of their old favorite games. You can buy one they can hang from the ceiling or with a stand.
Price: $40 to $45
19. Gunnar Intercept/Onyx Glasses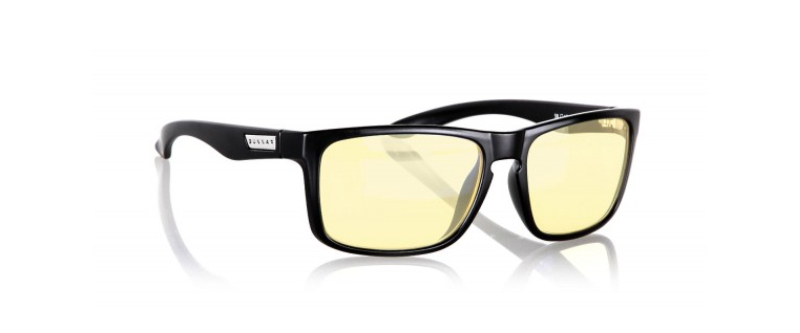 Since gamers may spend a long time looking at a screen or monitor, their eyes might experience strain and fatigue. According to most users, one of the best gaming glasses on the market is the Gunnar Intercept/Onyx. It will reduce the strain and dryness from staring at the monitor.
Price: $59.99
20. YETI Rambler 14 oz Mug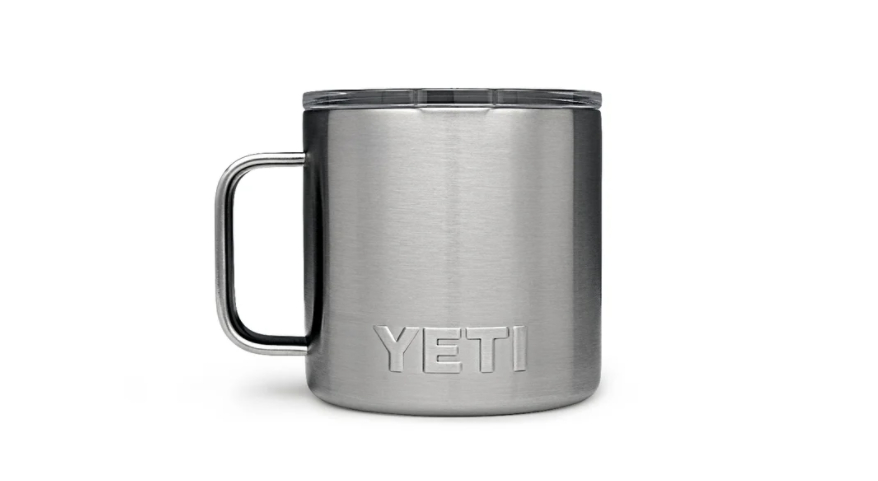 Once gamers are focused, sometimes they can forget when to drink water. Or forget to finish their coffee. And they might need an insulated mug or flask on their desk to remind them to take a sip once in a while. The YETI Rambler is one of the many products that will keep any of their drinks hot or cold for a long time.
Price: $24.99
21. Retro Video Game Poster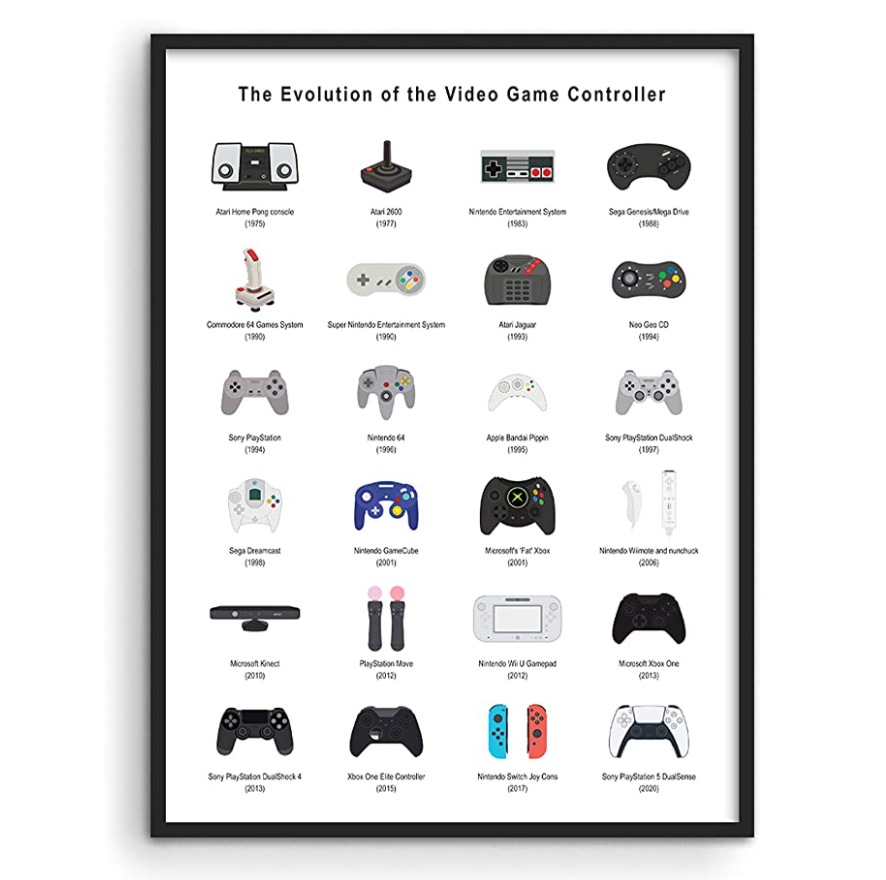 Hardware like the ones above, may be expensive for most. But gamers will also appreciate quirky gifts or decorative ones to spruce up their gaming space. One example is a gaming poster. It helps liven up their room and even entertain them as their game loads. This Retro Video Game Poster from HAUS and HEUS is both entertaining and informative.
Price: $14.99
22. Forever Lazy Onesie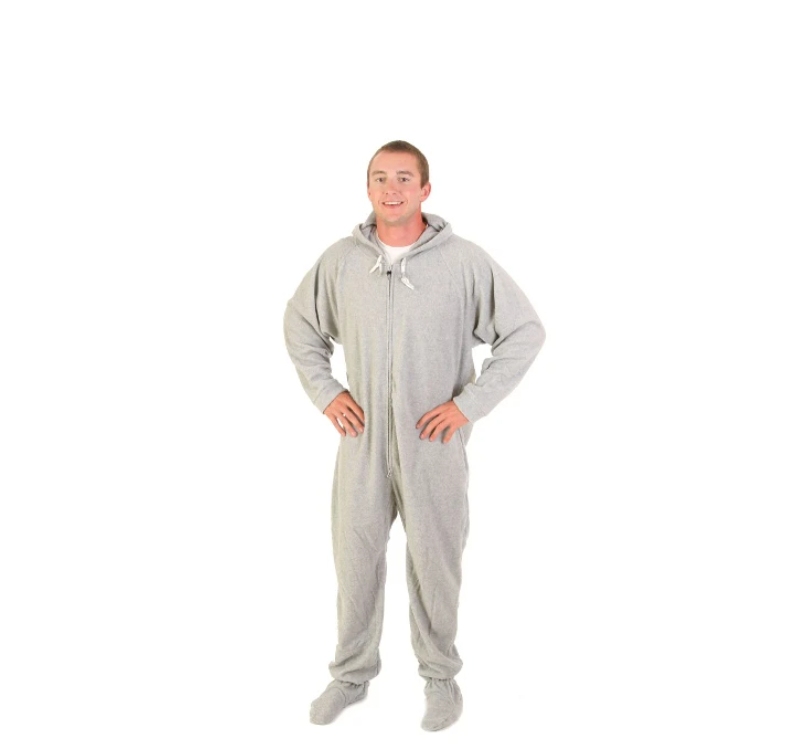 A fleece onesie can make the gamer in your life feel comfortable. And even help them sleep after a long day (or night) of gaming. A Forever Lazy Onesie does just that. Those who have the habit of falling asleep on the chairs will definitely love the softness the onesie provides. It can then help give them a good night's sleep.
Price: $29.99 to $39.99
23. Philips Hue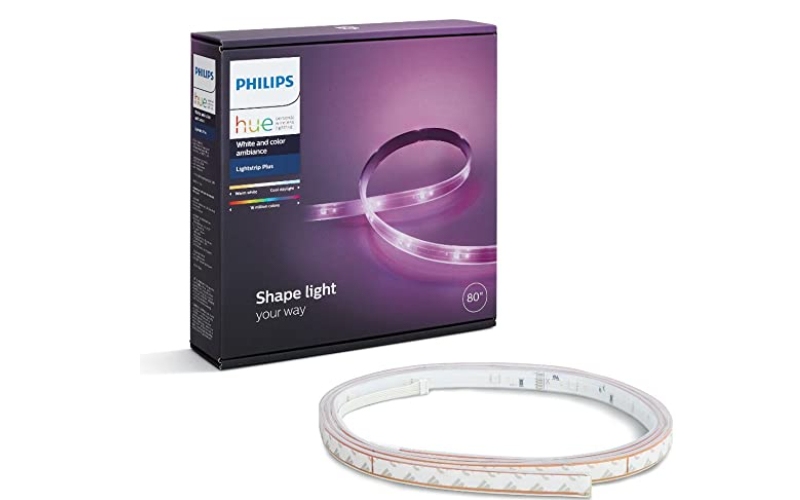 The Philips Hue LED Smart Light is the most recommended in the market. It's great to give this to the gamer in your life to have a better game experience. They can stick it at the back of their monitor to light it up while playing at night. They can even connect the light to the wifi and sync it to the app.
Price: $88.02
24. Gameboy iPhone case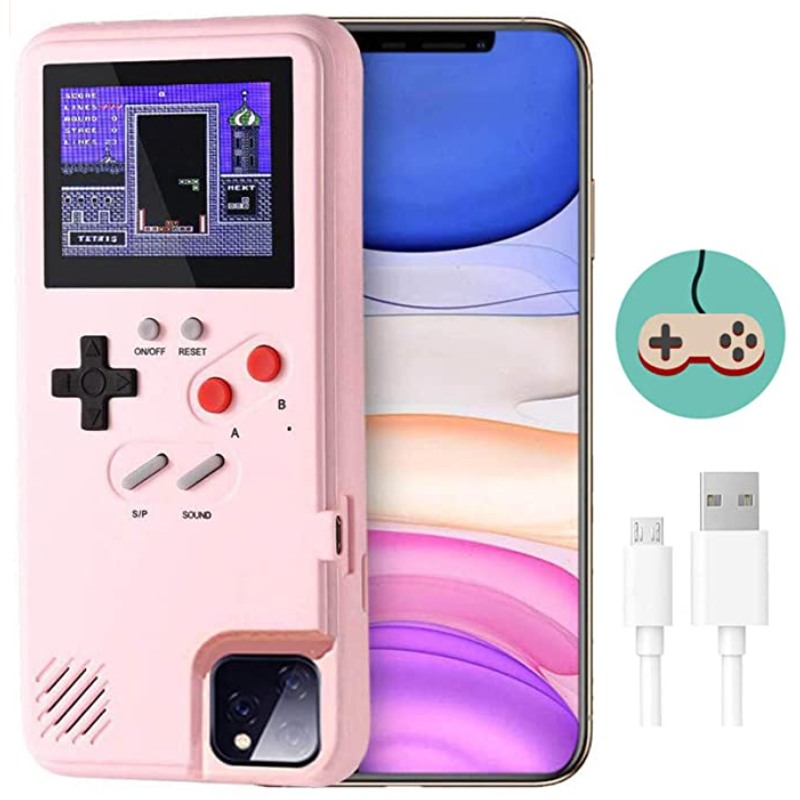 Pay homage to most gamers' first portable console, the Gameboy, by giving the gamer in your life an iPhone case that looks just like it. It's shockproof, and it's available in many different colors. Plus, it even has games to entertain your gamer anywhere.
Price: $19.99
25. Super Plumber Warp Pipe Foam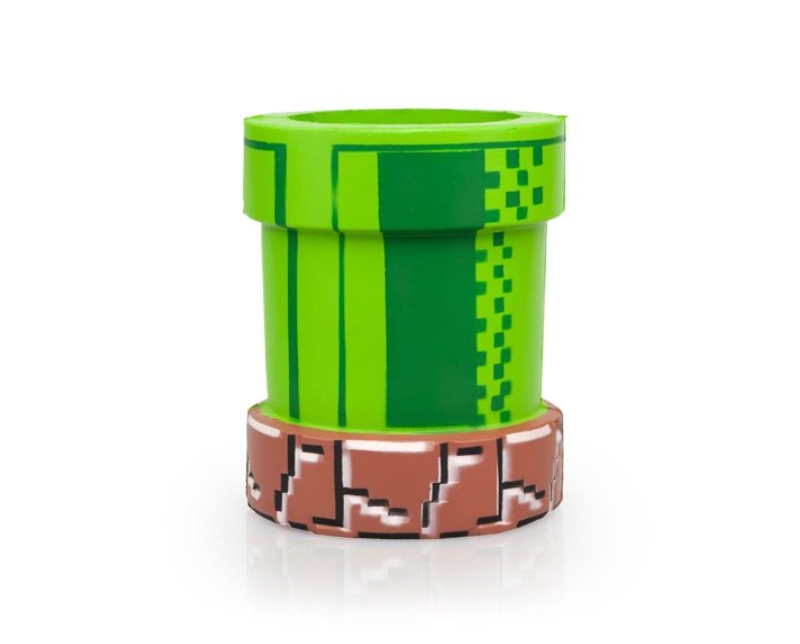 Since gamers would focus on completing missions or fighting enemies left to right, they might forget their cold drink has already lost its chill. This Super Mario Koozie will keep their drink cool even after finishing different levels or fending off bosses.
Price: $14.99
Best Equipment To Add To Your Home Gym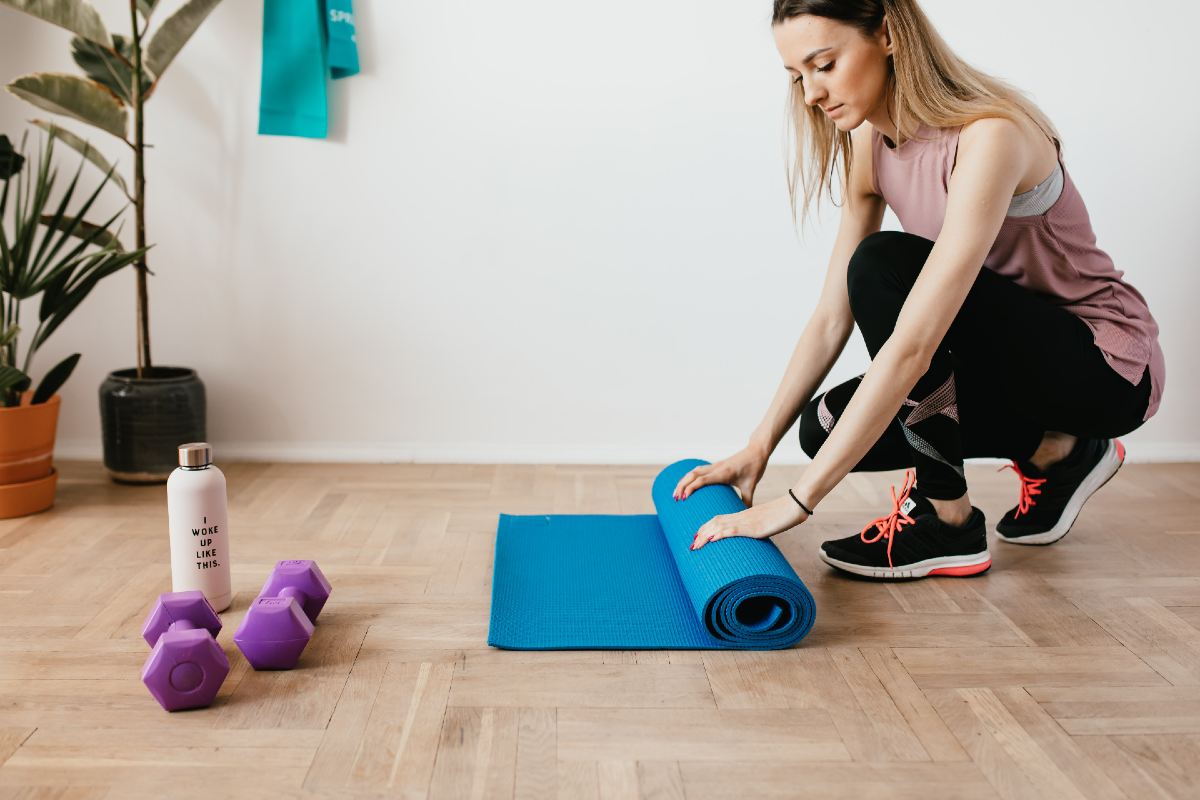 Due to the pandemic, many regular gym-goers and fitness buffs have had to settle for a home gym set-up. To maintain physique and not lose exercise progress, they'll need the best equipment at home. In this article, know the 15 best home gym equipment for any workout and fitness level.
For those who have yet to start their fitness journey, all the equipment included here is beginner-friendly too!
1. BWSS Adjustable Dumbbell Core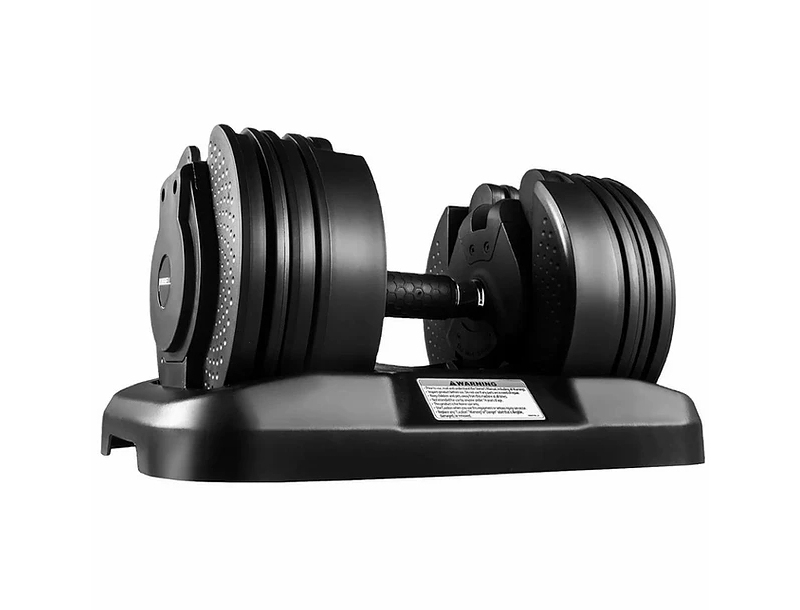 Dumbbells are a great way to strengthen your upper body and tone your muscles. But as you move up a weight, you'll need a new set of dumbbells. It can become expensive if you buy individual dumbbell weights.
You can save money by purchasing something like the BWSS Adjustable Dumbbell Core. Basically, by using this dumbbell, you can simply adjust the weight without needing iron plates or free weights. It's why many consider this one of the best home gym equipment.
The weights range from 5 lbs to 45 lbs.
Price: $399
2. Power Block Pro 50 Series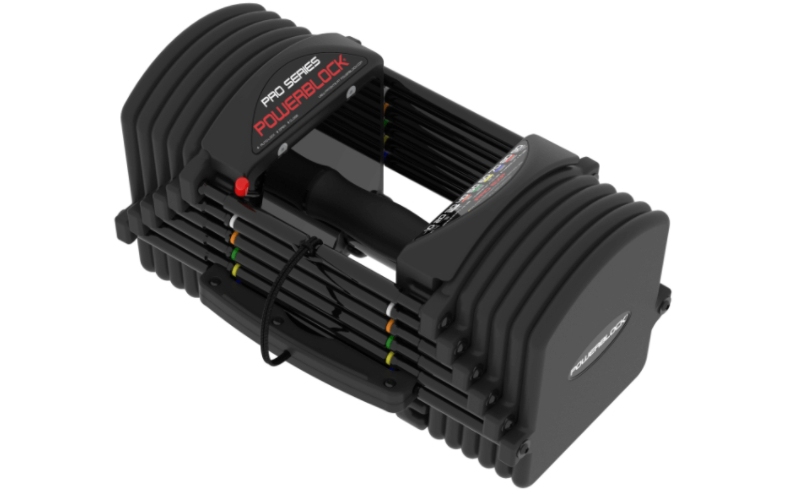 Here's another dumbbell you can use at home. Like the BWSS one, the Power Block Pro 50 Series is adjustable. It also has an auto-lock function keeping the weights in place. This one has more increments than the BWSS as you can do some curls or lifts up to 90 lbs.
Price: Starts at $439
3. Yoga Zeal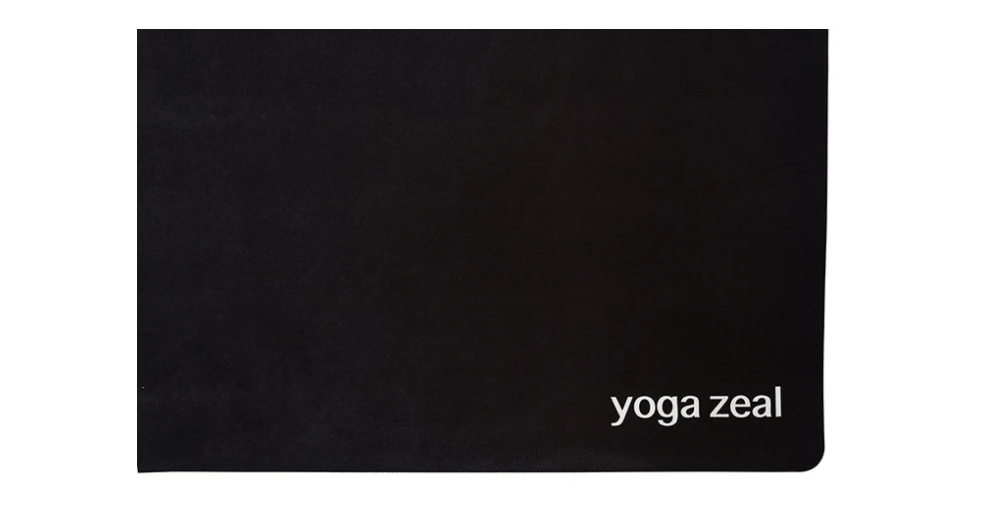 Even if you don't do yoga, a yoga mat is necessary for most workouts. But you need a non-slip yoga mat whenever you're doing push-ups or lunges. And any of the Yoga Zeal mats would do just the trick. Whether you're doing hot yoga or an intense workout, you'll have much more grip on the mat even when you're sweating.
Aside from that, it uses eco-friendly and biodegradable materials too! To care for it, you can either hand wash it or use a washing machine.
Price: $79 to $145
4. TRX All-in-One Suspension Training Fitness System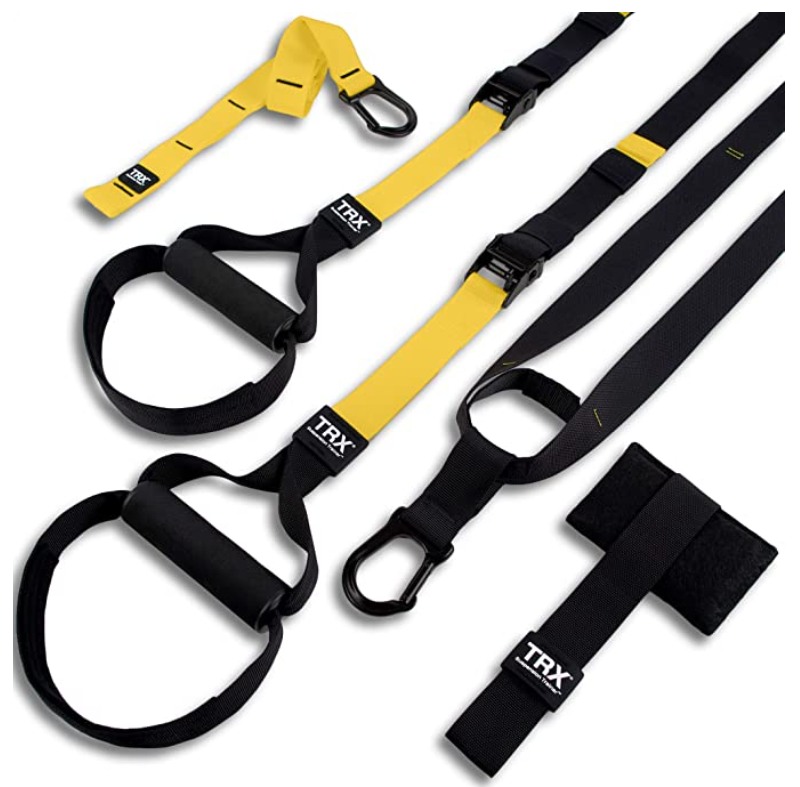 The TRX All-in-One Suspension is ideal for any workout. Anyone can use this equipment, from beginners to fitness buffs. It improves movement and strength. Plus, it can tone your lower and upper body and core. You can even do some resistance training using these.
Many consider this one of the best home gym equipment because of its portability. As for safety usage, they have locks that will ensure you won't slip while you do any workouts.
Price: $169.95
5. Fit Simplify Resistance Bands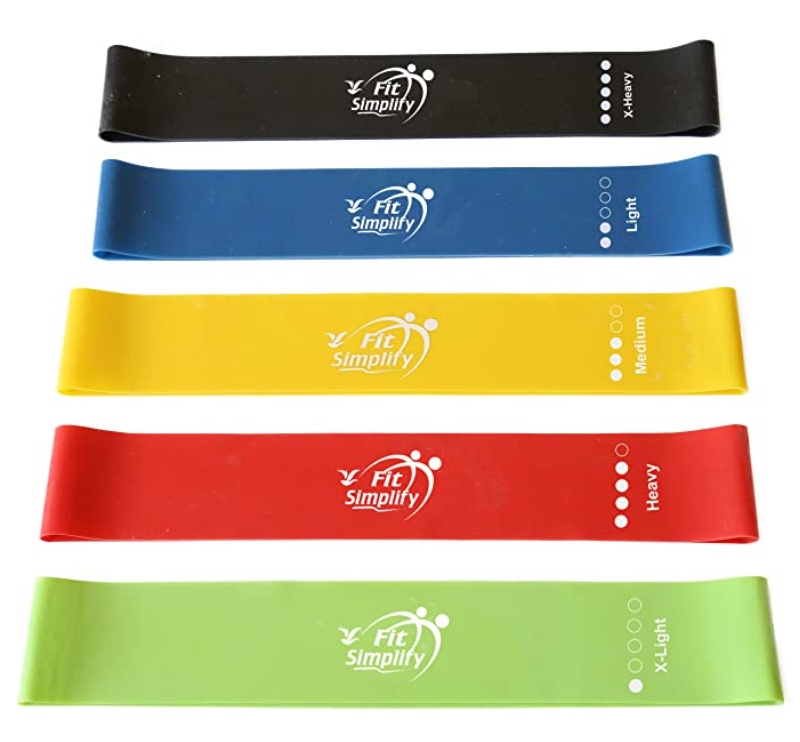 Many reviewers rave over the Fit Simplify Resistance Bands. Not only is it inexpensive, but it is also sweat, snap, and stretch resistant. So, you can expect to have this for a long time. It's also lightweight, so you can workout anywhere. Plus, it's also comfortable on the skin.
A set on Amazon comes with five resistance bands ranging from extra light to extra heavy. The set comes in handy as you work towards better control and strength as well.
Price: $7.95 to $10.95
6. Crossrope Get Fit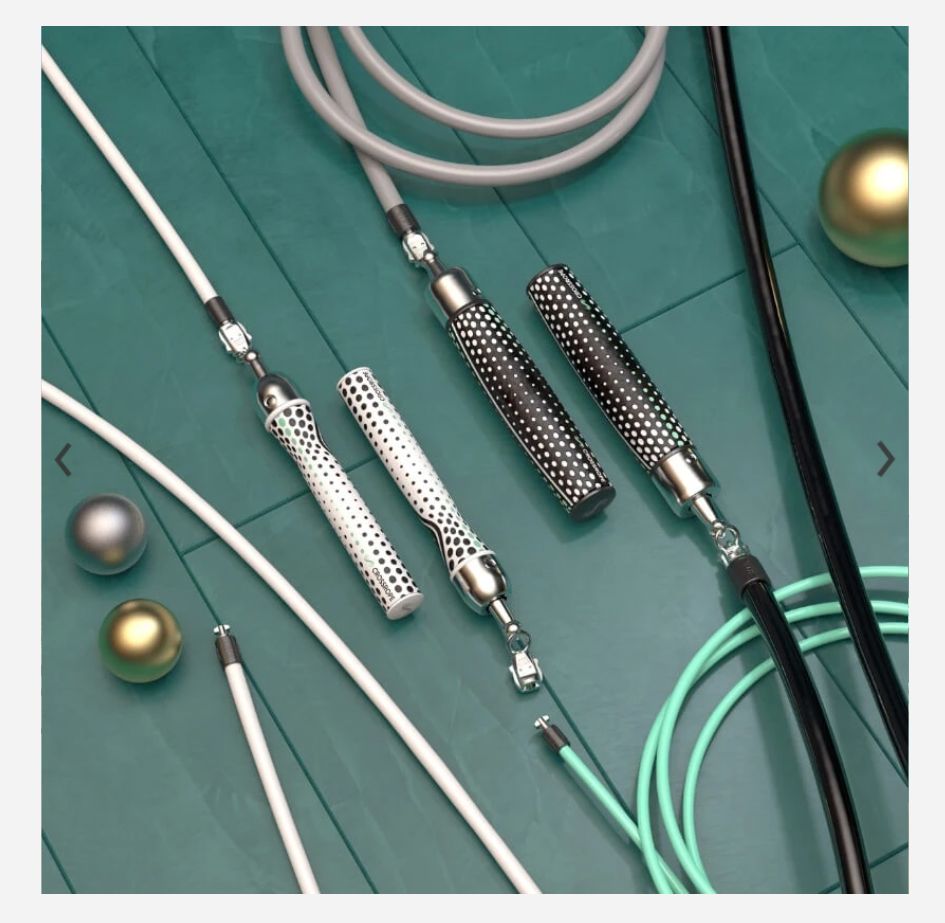 What makes Crossrope Get Fit different from others is it has a clip system. This means you can switch between different weighted ropes. And unlike the fabric ones, you won't have to worry about tangles with the Crossrope Get Fit set. It's all because of the steel cable. That's why many consider this as one of the best home gym equipment pieces to own.
You can buy your Get Fit set on the official website. Make sure to choose the right length for your height, which you can do before adding it to your cart.
Price: $238
7. Theraband Exercise and Stability Ball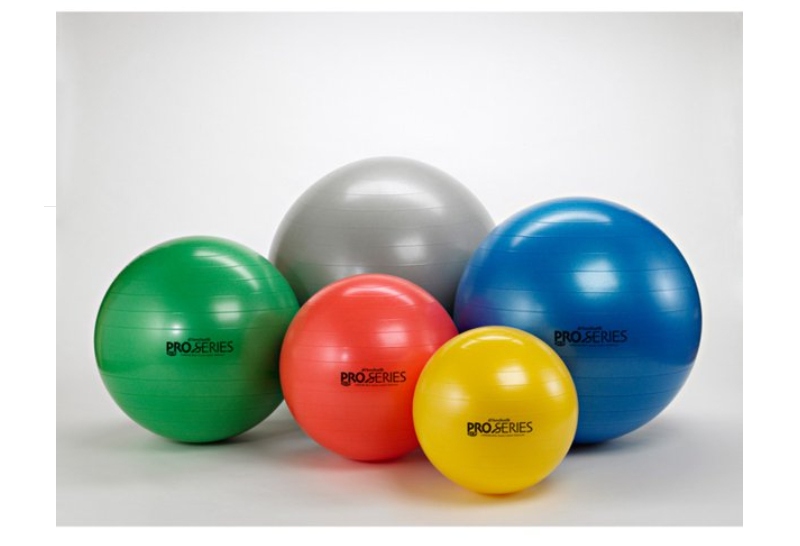 An exercise and stability ball is useful in core workouts. Plus, it improves your posture and mobility. As such, many love using the Theraband Exercise and Stability Ball. It does the job and won't deflate quickly as compared to its competitors. You will need a pump once this gets delivered to your home.
Also, the exercise ball can double as your office chair at home. It engages your core while you work. At least if you can't spare a few minutes to workout, the ball can give you the exercise you need for the day.
Price: $29.95
8. AmazonBasics Medicine Ball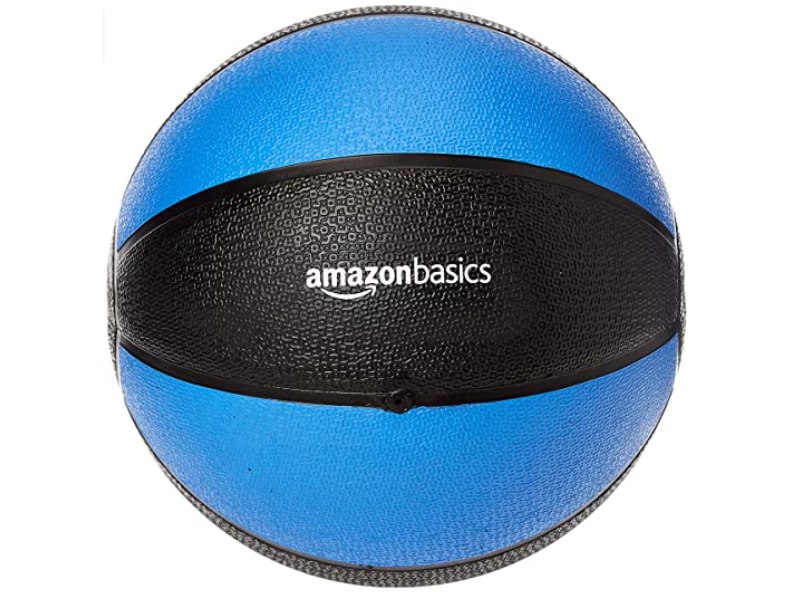 Medicine balls are another option to improve your posture. And the AmazonBasics Medicine Ball is helping achieve that goal. You can grip it easily and bounce it anywhere. Plus, it's durable too.
It comes in different weights from 4 lbs to 20 lbs. You have to buy each weighted med ball separately from Amazon.
Price: $22.99 to $46.99
9. Trigger Point Grid Original Foam Roller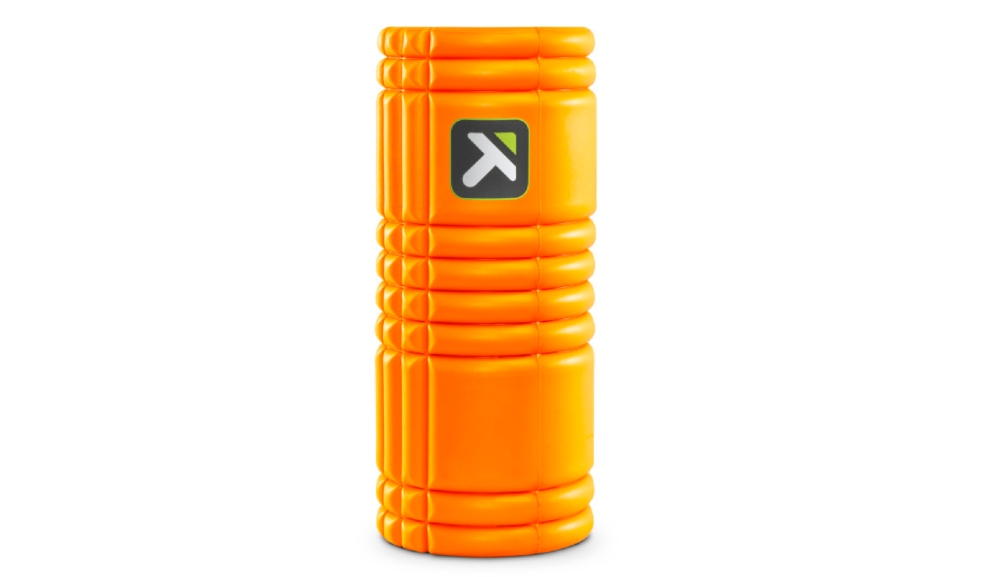 Many swear by foam rollers because of its versatility. It can aid your core workout or help in recovering when you're sore. It can even aid in circulation. 
The Trigger Point Grid Foam Roller has become the best companion for many fitness buffs. It's durable and acts as a massager.
Price: $34.99
10. JaxJox KettlebellConnect 2.0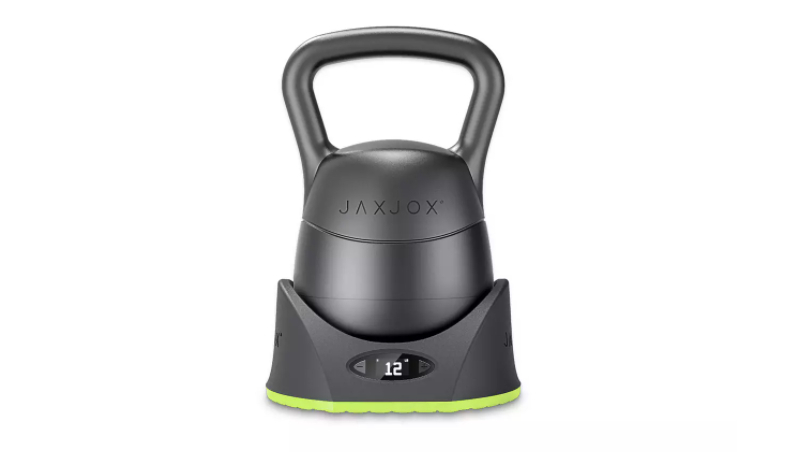 Kettlebells are another alternative to dumbbells. And for the advanced gym regulars, kettlebells have become part of their workout routines. One of the best kettlebells they can use is the JaxJox Kettlebell Connect 2.0.
There's no need to buy different kettlebell weights because it's adjustable. Plus, it's also digital, so you don't have to lock it manually. Switch between 6 lb increments, it will do the job for you.
To get more out of this, download the JaxJox app too. It tracks metrics like movements, heart rate, and fitness level. Even if it's a hefty price for a kettlebell, many still consider this as one of the best home gym equipment they have.
Price: $229
11. Perfect Fitness Multi-Gym Doorway Pull Up Bar and Portable Gym System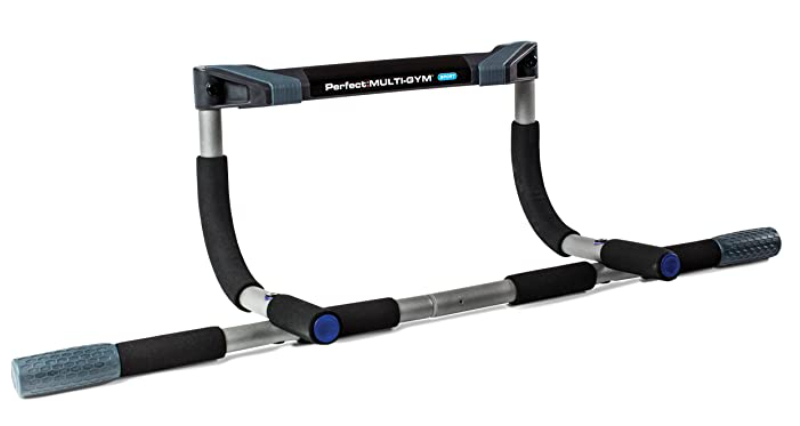 Pull-ups are great for upper body strength. And you can set one up at home by installing it on the doorframe. And one great example that many love using is the one from Perfect Fitness. It comes in three different sizes, depending on the space of your doorway.
It's also versatile, so you can use this one on the floor too. Challenge yourself by using this when doing sit-ups and push-ups.
Price: $24.78 to $44.99 (depending on which pull up bar you're getting)
12. Bowflex SelectTech 5.1S Stowable Bench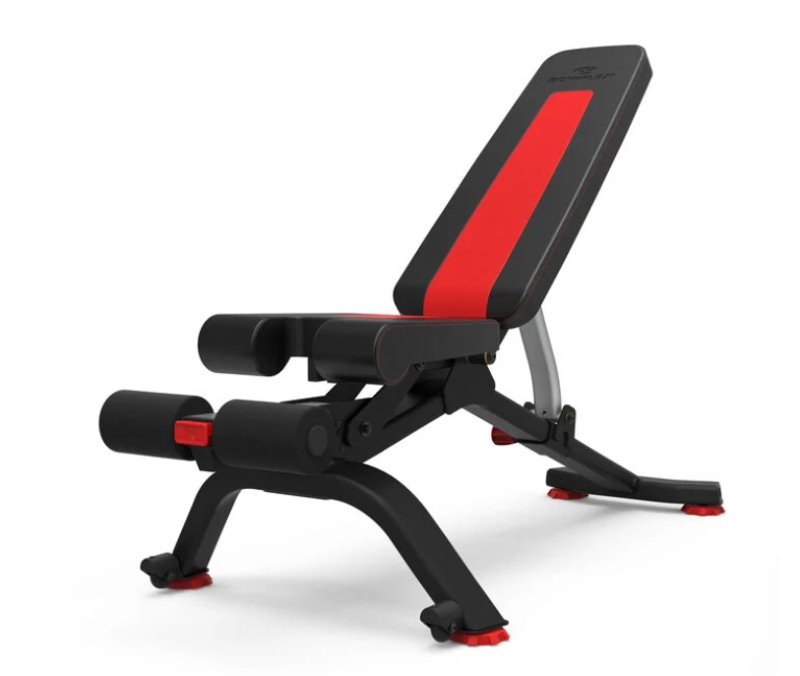 For those who practice weight training, a bench is a necessary piece of equipment. The Bowflex 5.1S Stowable Bench is one of the best. This one's ideal for small apartments. You can stow it away when you're not using it, saving you 50% of space.
It has six different variations in terms of angles, ranging from 30 degrees to flat and a -20 degree-decline. The seats are also comfortable and can hold up to 272 kg of weight.
Price: $329
13. Sunny Health & Fitness SF-E902 Air Walk Trainer Elliptical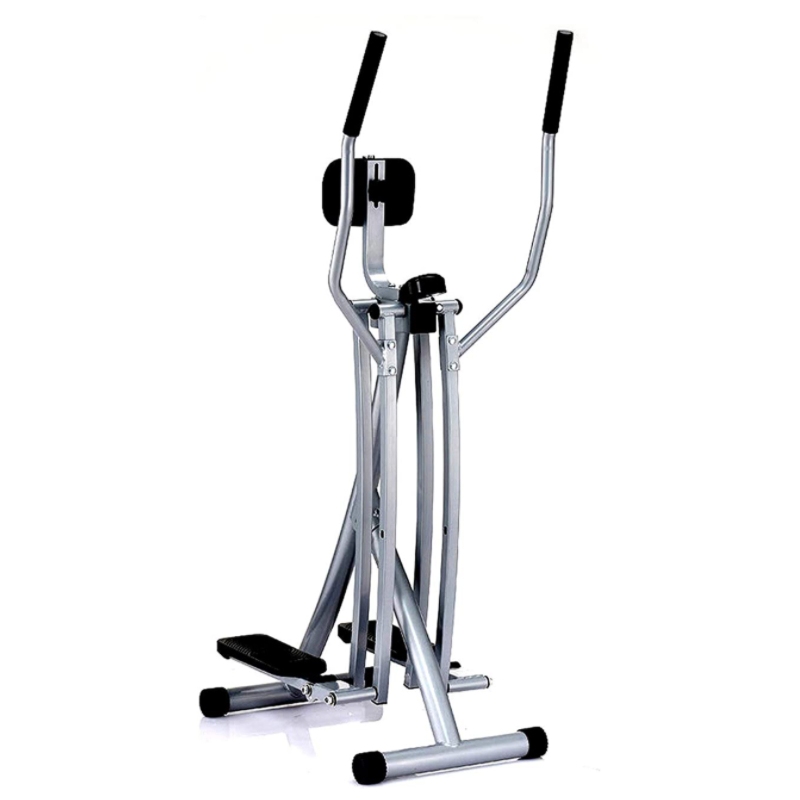 Here's another space saver gym machine you can have at home. The Sunny Health & Fitness elliptical is a piece of must-have equipment for all fitness levels. It's great for a whole body workout.
You won't have difficulty with the grip, thanks to the non-slip pedals. Plus, you can track your distance and time because of the LCD monitor. It also has an abdominal pad for support.
Price: $104.24
14. NordicTrack T 6.5 S Treadmill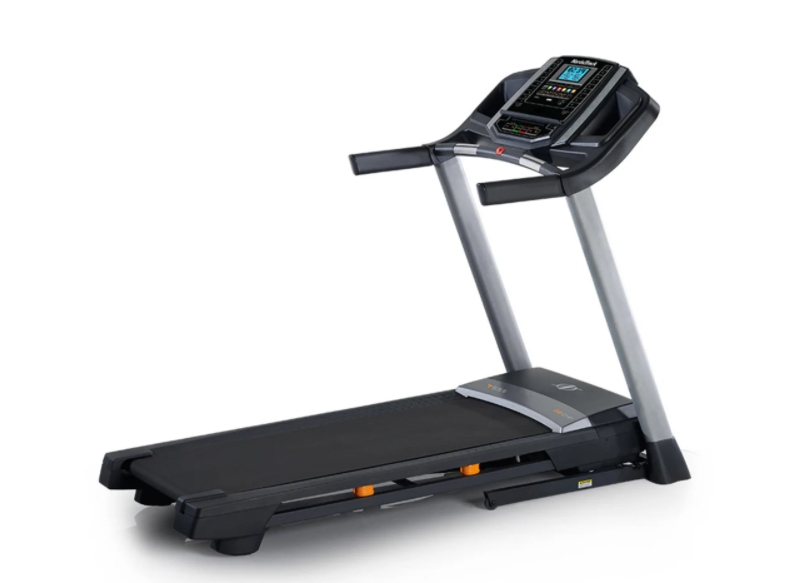 A treadmill is another must-have home gym equipment. And if you're also looking for one that's foldable and compact, go for the NordicTrack T 6.5 S Treadmill. Once you buy this treadmill, you have one-month free access to iFit. It's a personalized training membership.
Love to run with music? Connect it by using the auxiliary port and blast your favorite tunes as you run. Plus, you have access to more than 16,000 workouts and monitor your stats every time you step on that treadmill.
Price: $599
15. Peloton Bike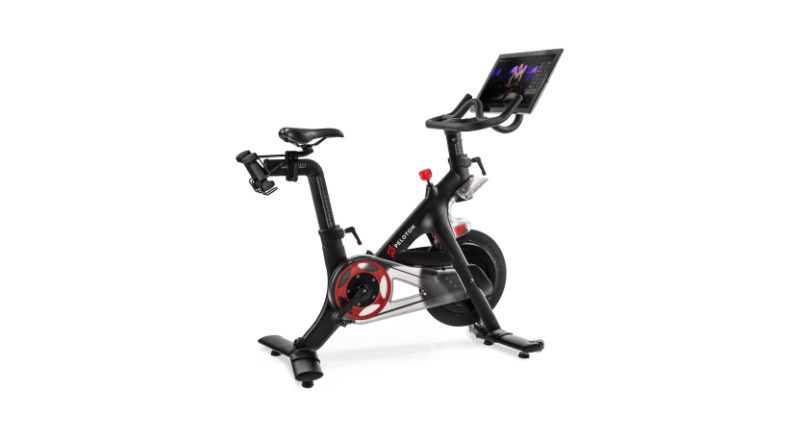 The Peloton bike has skyrocketed in popularity because of the infamous Peloton woman. However, it hasn't stopped potential customers from buying one.
This bike is perfect for your cardio training. You can watch the best instructors in the comfort of your home. Plus, you can have access to all workout videos and features by signing up for a membership. It's one of the best home gym equipment because of its inclusions and value for money.
The bike doesn't take too much space as well, so if you live in a small apartment, you can definitely have this at home.
Price: Starting from $1895