Complete human genome finally discovered – here are the secrets it holds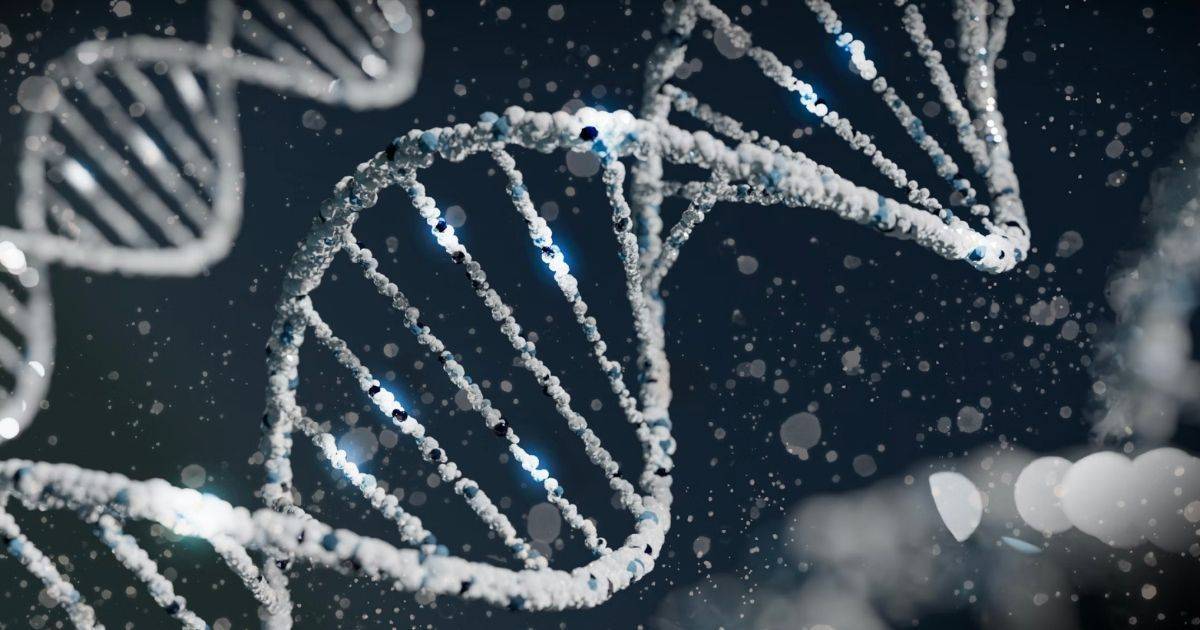 Scientists have just discovered the complete human genome. And while the discovery may seem small, it can lead us to understand some medical genetic conditions in a better light.
In 2003, scientists believed they had achieved the complete sequence of a human genome. However, that belief was false because they had neglected about 8% of the genome, especially near the centromere area.
Now, some 20 years later, a new and more complete human genome has been discovered by scientists. The latest information gives humanity a clue into how humans evolved and changed. But the bigger win is we now have new tech that can process the complete human genome sequence download.
A long road to discovery
This new breakthrough has been no easy task like many great biological stories. The big challenge was dealing with a large amount of data that needed to align. In fact, to find a truly complete human genome, scientists would have had to sequence big chunks of highly repetitive DNA that is hard to align with the rest.
Now, scientists have found the first completed genome, and they named it T2T-CHMI3. Scientists worldwide use the GRCh38 sequence as a reference genome to find different genetic varieties. However, the new upgrade through a fully complete human genome offers a more detailed look at how a genome works.
The new genome gives a closer look at a region near the centromere. Here, chromosomes are pulled apart in this area to ensure that every daughter cell gets the correct number of chromosomes.
Getting a closer look at this area leads scientists and physicians to a better outlook on how some human ancestors evolved in Africa.
The faces behind the work
Like any great find, the success of finding the complete human genome wasn't the work of only one great mind but many.
In fact, it took over 100 scientists to create the gapless genome perfectly. Known as the Telomere to Telomere Consortium, the team looked at 22 autosomes and the X sex chromosome. Their research revealed billions of base pairs and almost 20,000 protein-coding genes. Aside from these, the team also found 2 million variants of the genome, of which over 600 occur in medically relevant genes. The group's name comes from the word telomere. It is the cap at the end of all chromosomes.
Adam Philippy, one of the team's senior researchers, said that this could lead doctors to assess all the variants in a person's DNA. Down the line, this can give a "better guide to their health care."
A guide to their process
The entire genome is composed of only four types of nucleotides. They code amino acids, which are used to build proteins, in groups of three. The team's research mainly focuses on identifying areas where the proteins interact with the DNA.
Genome regulation heavily relies on the interactions between the protein and the genome. That is according to Nicolas Altemose, one of the principal authors of the complete human genome. If scientists can map out where some proteins bind in the genome, they can easily find the key to knowing the functions and importance of the genome.
Altemose and his researchers were most interested in finding the area where the kinetochore grips the chromosome. Having a nice grip on the chromosome helps the nucleus pull it apart.
When this process goes south, it is usually the cause of major genetic faults. This usually leads to misregulated chromosomes, which can result in cancer and other anomalies.
And for other stories, read more here at Owner's Mag!
Scientists Published Research on Newly Discovered Aquatic Arthropod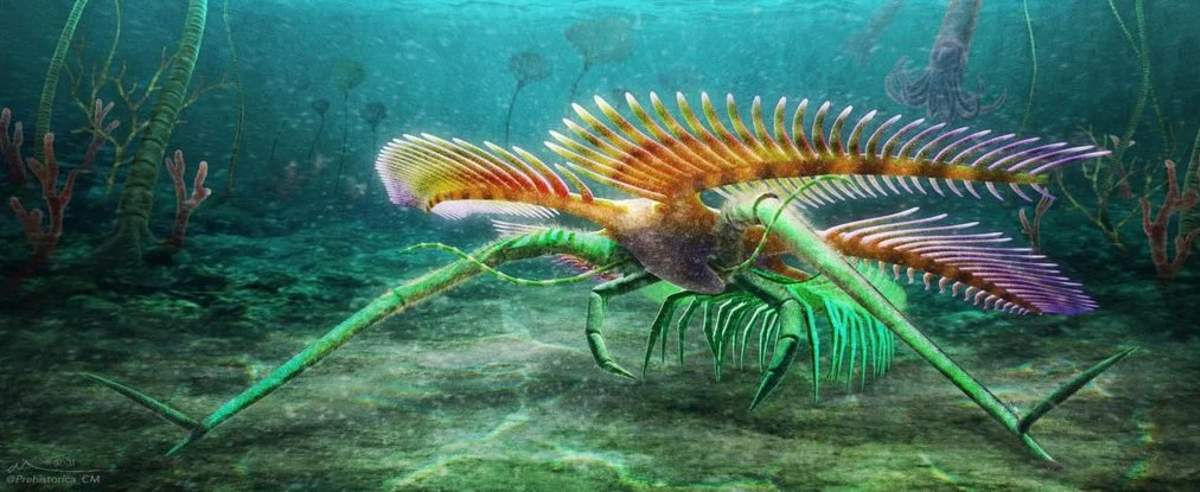 It's fascinating to know that even if millions of years have passed since the extinction of several species, paleontologists can still discover the former existence of prehistoric animals. Moysiuk et al. published their article on the newly discovered aquatic arthropod in Lake Simcoe in Canada.
Newly Discovered Aquatic Arthropod
Joseph Moysiuk and his research team published their findings last March 24, 2022, on the new aquatic arthropod they found in Lake Simcoe in Ontario, Canada. 
The Tomlinsonous dimitrii is the scientific name of the aquatic arthropod. It was named after the company Tomlinson Group, which owned the quarry where the dig happened. Moreover, the company allowed these scientists to dig at their site, and the scientists named the newly found creature after them as a gesture.
It was part of an extinct arthropod group called the marrellomorphs. They existed over 450 million years ago.
What does this arthropod look like?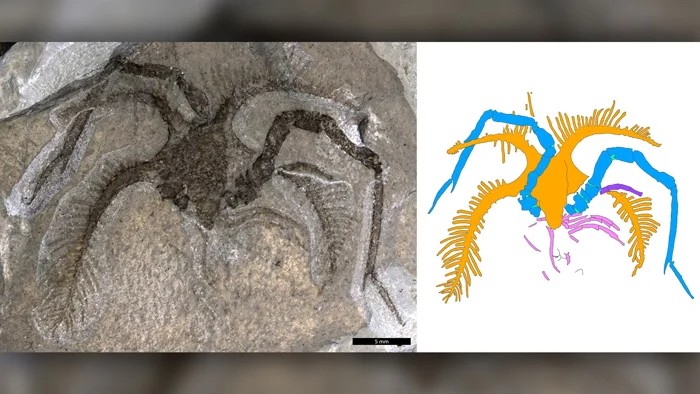 But what makes this discovery different from most fossils? Apparently, this creature is blind. It has no eyes at all. Not only that, but the researchers theorize that this creature also used stilts to move around underwater.
The arthropod is small, around 2 inches long. Live Science describes it as a few centimeters shorter than an index finger, and it can even fit in your hand.
It has a shield-like structure and horns covered by spines that appear like feathers. Meanwhile, the arthropod's body structure appears like an insect or spider, having multiple limbs and one that stands out from the set. That's where the stilt comes in.
The scientists have also revealed that although most fossils would come in the form of shells and dinosaur bones, it's rare they found a soft-bodied organism. Even the researchers have said that it was well-preserved.
Background on Lake Simcoe and Other Malleromorphs
This arthropod may seem unique, but George Kampouris, a co-author and paleontological technician, explains that other marrellomorphs can be found in other dig sites. For instance, paleontologists may find these creatures in the Cambrian Burgess Shale. There, paleontologists found a soft-bodied arthropod, the Marella splendens.
Moysiuk explained that malleromorphs may have taken up residences in those dig sites because back then, the quarry in Lake Simcoe was submerged in water. As millions of years passed, storms caused the seafloor to be covered in sediment. He explains further that there might have been a "rapid burial" of the organisms largely due to hurricanes.
Where is it now?
The fossil of the aquatic arthropod is now housed at the Royal Ontario Museum in Toronto. It's on display at the Wilner Madge Gallery, taking part in its exhibit, Dawn of Life.
Other Newly Discovered Species in 2022
As historical as this new finding is, the newly discovered aquatic arthropod isn't the only one found by scientists this year.
On March 3, 2022, Chinese scientists published their work on their findings of the fossils on the Bashanosaurus primitivus. It's considered one of the oldest records of the stegosaurus in Asia.
But what about living species, which ones have been found this year?
One of the most notable findings in 2022 was the Greta Thunberg frog. Although it was discovered in 2012, recent studies have shown it was a new frog species.
Here's another living organism named after a famous personality. Scientists found a new species of millipede, and they named it after Taylor Swift. The species is now called Nannaria swiftae. It's one of the 16 species found in the Appalachian mountains.
Despite finding new organisms or creatures over the years, Danielle Parsons and her co-authors have published their research that only around 1 to 10% of species have been discovered. According to the researchers, it's important that species should be discovered for conservation purposes.
GM Announces Plans to Go Electric with Its Chevrolet Corvettes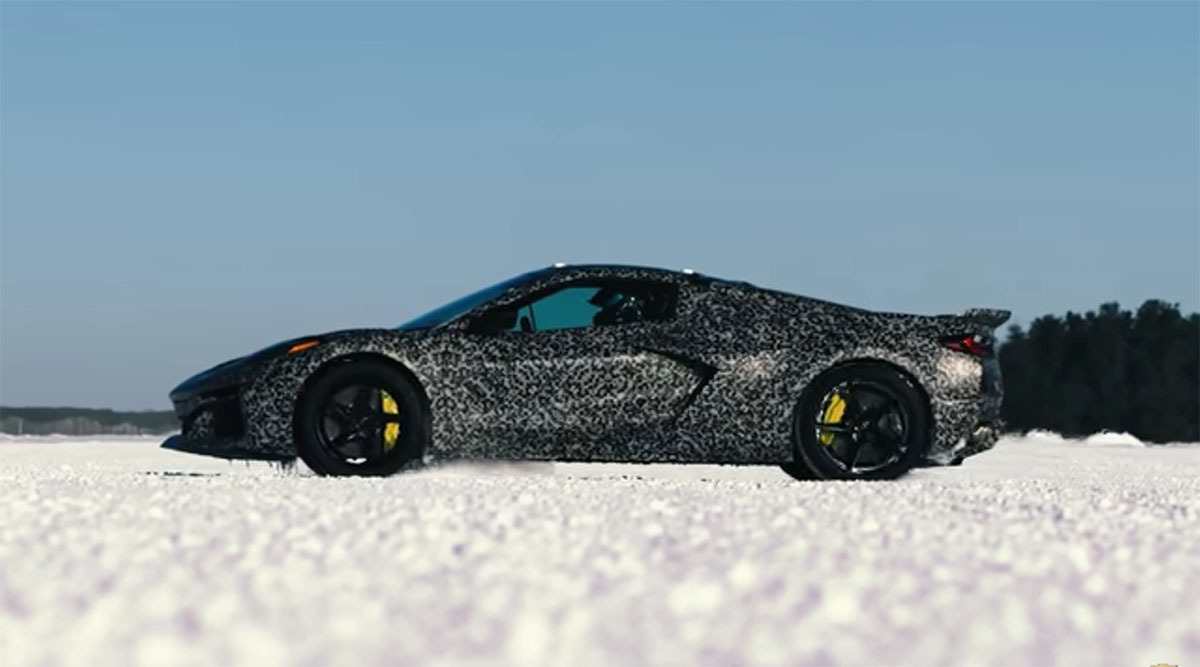 On April 25, General Motors President Mark Reuss announced that the company would produce an electrified Chevrolet Corvette next year. An all-electric version of it will follow this. Reuss said that the manufacture of the traditional models, those with internal combustion engines, will still continue.
However, the GM president did not disclose when the all-electric version of the iconic car would be released. He also didn't specify if the electrified model would be a traditional hybrid or plug-in hybrid electric vehicle. The automaker's confirmation of these electric Corvettes may be due to the increased pressure from Wall Street.
King of EVs
According to Wall Street analysts, Tesla is the king of eclectic vehicles (EVs) and is optimistic that legacy automakers will catch up quickly. The pressure is now on for rivals to compete against it. This was after GM's fierce rival Ford Motor announced that it would hold an event for its electric F-150 Lightning pickup. This is mainly due to the latter receiving crucial attention from the media and numerous investors.
Shares of Tesla rebounded in December 2021 after UBS increased the price target on the stock. For this, it called the electric vehicle company the "undisputed leader." Global demand for electric vehicles will drive the company to exceed expectations this year. Ford Motor's reason for the initiative was to dominate the electric pickup market.
Electric Corvette
Rumors have already been circulating that GM will be manufacturing electric Corvettes. This was even mentioned by President Joe Biden, who is a Corvette owner himself. This announcement confirms what the president told us about 18 months ago—there will be an electric Corvette.
The automaker has made public its plans to sell electric vehicles exclusively by the year 2035. It is in the process of releasing 30 brand new EVs internationally by 2025. GM plans to do this via a $35 billion investment in electric and autonomous vehicles by then.
An "Electrified" Version of an Icon
In Reuss' announcement, he mentioned that aside from the new Chevrolet Corvette Z06, the company will offer a fully electric Ultium-based Corvette in the near future. This alongside their production of other gas-powered variants.
GM spokesman Shad Balch explained what an "electrified" version is during the same announcement. It means that an electrified vehicle does not fully operate on electricity. He further declined to comment on the specific type of application used.
Furthermore, Reuss only confirmed that the electrified Corvette would be released early next year. Other than that, he divulged no further details and information.
Two years ago, the Detroit Free Press made a confirmation that an electric Corvette would come out. It cited its source as someone familiar with GM's production of the Corvette and announced this at the automaker's Bowling Green Assembly in Kentucky in 2020. The source declined to be named as they claimed no authority to speak on behalf of the automaker.
GM also mentioned that it will have an all-electric vehicle lineup across all its brands by 2035. It noted that Cadillac will be the lead brand for the technology. Cadillac confirmed this, saying that this brand lineup will almost be all-electric by 2030.
Thirty new EVs will also be produced and released to the market by the middle of the decade. It is planning to sell a million EVs globally beginning that time. Alternatively, the company will start production of the gasoline-powered 2023 Chevrolet Corvette Z06 3LZ convertible at the Bowling Green Assembly in the summer of this year. As with the electric Corvettes, the automaker hasn't released the starting price yet.
And for other stories, read more here at Owner's Mag!
How China Tree Breeders Will Benefit from A Business Model Without Destroying the Environment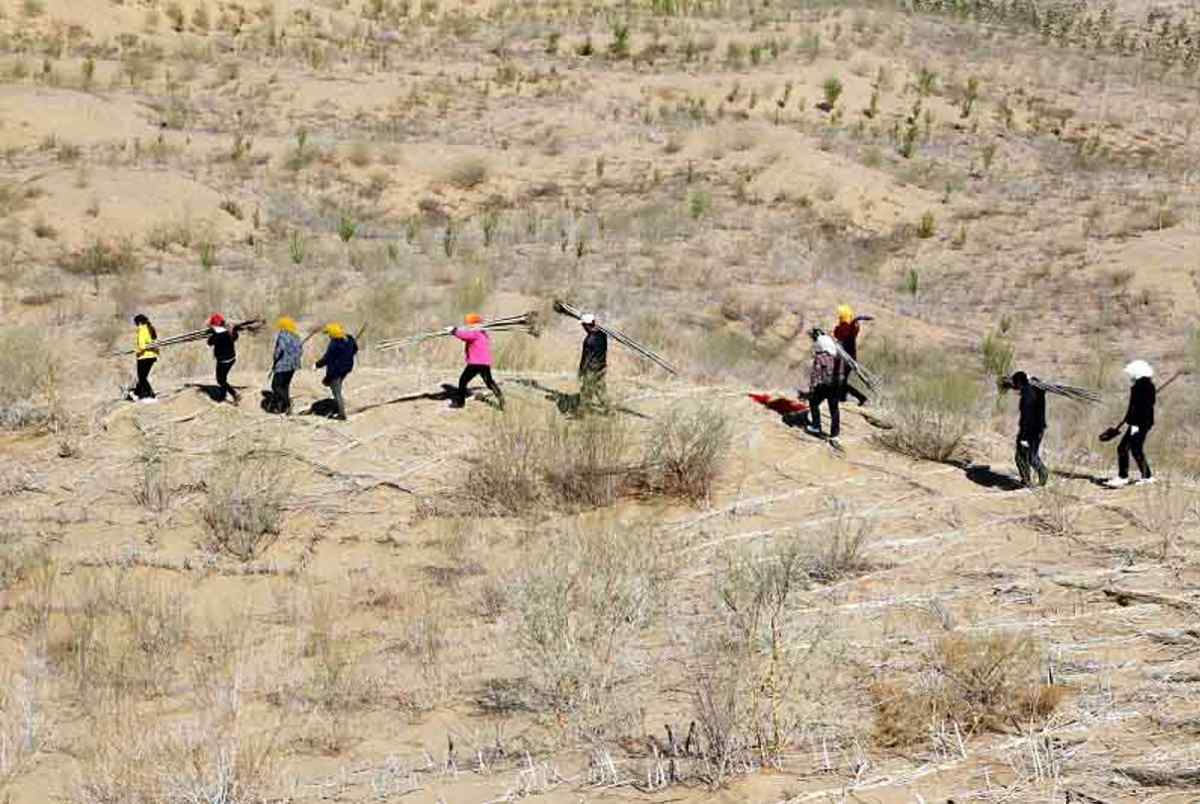 After doing thorough research on China's coniferous tree, Pinus tabulaeformis. In July of last year, Chinese scientists published their study in Cell, a well-renowned global journal. In the article, they wrote about how they uncovered the genetic code and the molecular mechanisms that regulate the evolution of the said tree. Read more about the China tree breeders here.
Scientific Breakthrough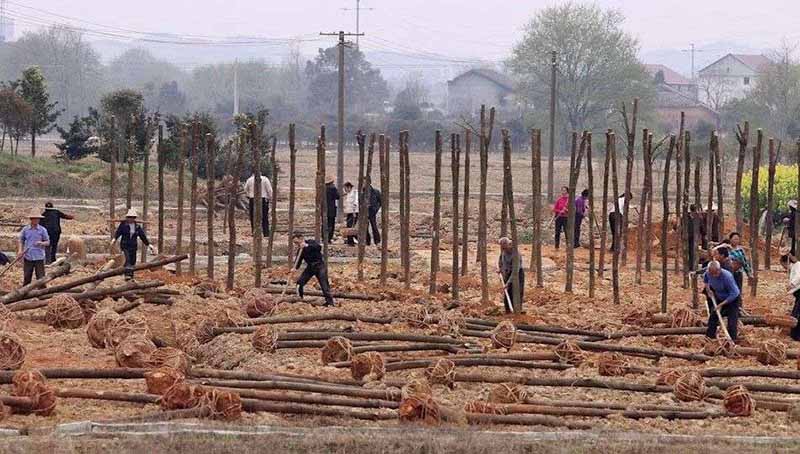 Thousands of China tree breeders hailed this study as a scientific breakthrough that will help in the cultivation of the tree native to China. The group of breeders, which included Wang Lianmau of Jiangxi Fenglin Investment, stated that this would help the trees to grow faster and more robust. Wang added that this breakthrough would make the trees less susceptible to diseases and pests.
Wang's company has lauded the work done by the researchers at Beijing Forestry University. The general manager of the company, Wang, also mentioned that he believed that this would pave the way for better selection and breeding of faster-growing and high-yielding trees. He added that this would produce timber with higher quality and better resistance to diseases.
Wang also mentioned that Fenglin is in talks with the researchers to do the same for two other tree species. The company's 23,000-hectare plantation is located in Jiangxi province in southeastern China. The uncovering of the genetic codes for Pinus elliottii and Pinus kesiya, Wang says, will boost the development of forestry as carbon goes down.
Afforestation
The process of establishing a stand of trees in a region that hasn't been forested previously is called afforestation. In it, trees and tree seedlings are introduced either naturally or artificially. This process has confirmed that trees can absorb and store greenhouse gases like carbon dioxide.
This will provide a natural solution that will significantly help Chinese President Xi Jinping's promise to achieve carbon neutrality by the year 2060. Plantations that can reduce their carbon emissions will earn them tradeable credits. It's through unregulated carbon markets after verifying that they follow sustainability and management standards.
A challenge was posed to turn this concept into a business model that can make money, states professional investors. One that can combine afforestation with timber sales, by-products, and carbon credits. This, according to Chan Tak-yuen, CFGC Amital Green Fund adviser.
This fund's objective is to raise $100 million US dollars. It aims to back companies that are sustainable, use high-yielding afforestation, create carbon storage projects, and develop the required technology.
Harvesting Income Streams
Currently, Fenglin is already harvesting income streams from its trees, according to Wang. He also noted that more than 70% of these revenues come from the sales of turpentine, rosins, and resins from the plantation. In addition, pine trees will be sold as timber once they reach the felling age of 25 years.
The remaining income is from the carbon credits the plantation receives. Wang noted that over 60% of the plantation area is already qualified as carbon storage. This is the first-ever and most extensive commercial development since 2016.
Outside China
Afforestation has attracted professional investors mainly due to its ability to mitigate climate change. It is partly because of the hedges for the risk of the rising costs of offsetting carbon in other investments.
News then came out that JP Morgan Asset Management bought Campbell Global, a forest investment and management company, for an undisclosed amount. The latter has $5.3 billion in assets and over 680,000 hectares under management around the globe.
Furthermore, New Forests, a forestry private equity investment firm in Sydney, Australia, aims to raise $300 million to support a Southeast Asian forest fund this year. The firm manages over 1.1 million hectares with a value of $5.8 billion US dollars. This endeavor has already received commitments from investors for $120 million.
And for other top stories, read more here at Owner's Mag!