Best 120Hz Display Phones You Can Buy Now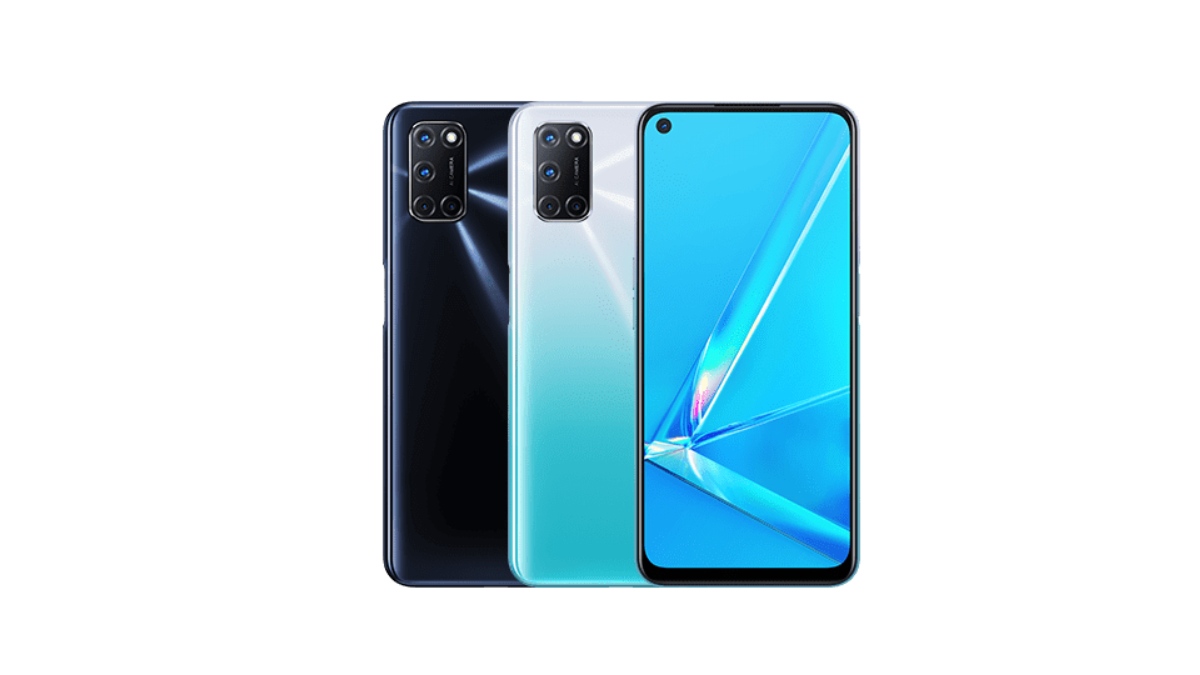 More people are now attached to their mobile phones. If you haven't noticed, it has become an extension of ourselves. We practically do everything with our little devices such as calling our peers, paying bills, and even watching movies. Having said that, choosing the best 120Hz phones is already a requirement.
Let's give you a quick backgrounder if you are not familiar with this concept. When we say that your phone uses 120Hz display refresh rate, it means that it can 'refresh' 120 times per second. So let's just say you are using an old device that has a 60Hz or 90HZ display, you will notice the visual difference when it comes to changing screens, animations – and practically the entire experience compared to a phone with 120Hz display. The general principle is, the higher the display refresh rate is, the more you can enjoy your phone.
And so, if you want to change your smartphone right now, we recommend getting devices that are already using a 120Hz display. Here are our top picks.
1. Oppo A92s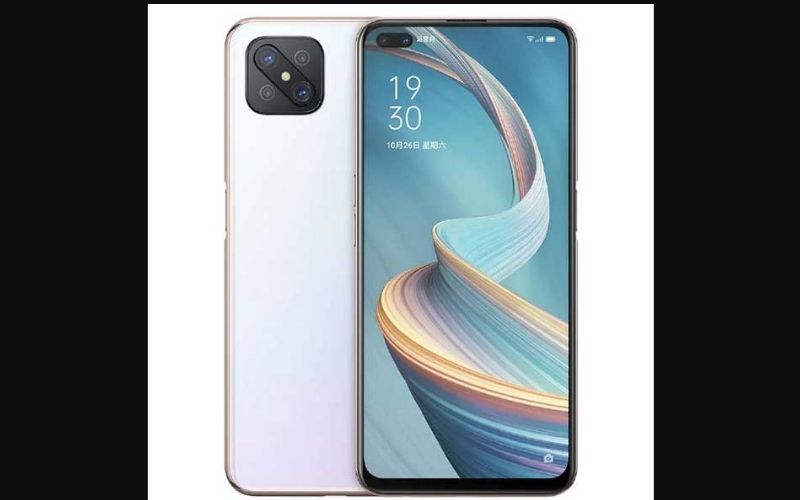 Let's begin with Oppo A92s. For those who are not familiar with brands, Oppo is making rounds across the globe, and for a good reason. This specific phone has impressed thousands of people with its above-average features. And for its price point, you are sure to get value for money.
For starters, it has a clear 6.57-inch display with IPS LCD capacitive technology that makes your viewing experience even better. It weighs 184 grams, which is acceptable for most people. In addition, it has a quad-camera that has 48MP for its wide mode, 8MP for the ultrawide mode, and 2MP for the macro and depth. And for taking selfies, enjoy 16MP for wide settings and 2MP for depth mode.
Price: $399
2. POCO X2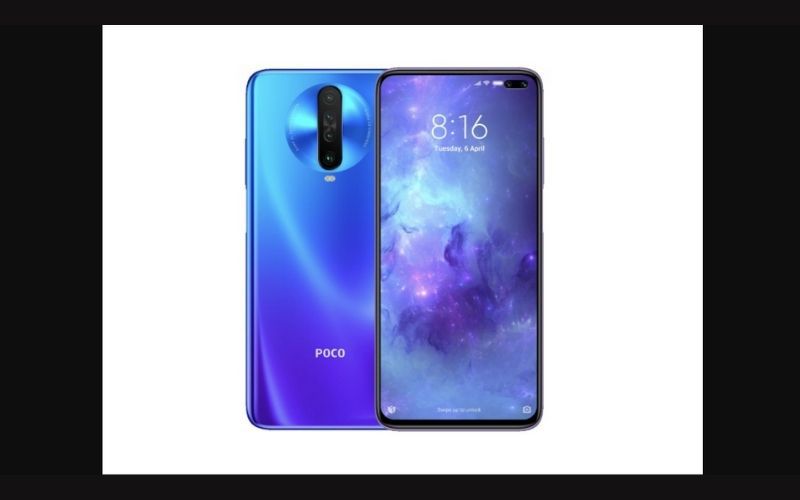 One of the best 120Hz phones we've included in our list is POCO X2, and those who are on a budget will certainly love this. It was in 2018 when it was launched and changed the game for all the smartphone manufacturers. With its design, features, and price point, it wasn't surprising.
Experts, however, see a close resemblance to Redmi K30. It's because it was designed in collaboration with Xiaomi. We personally love that this phone has a splash-proof nano-coating. This is not to say that it can withstand showers or if you go on swimming. But it can survive a few droplets of rain.
Price: $219
3. ASUS ROG Phone 2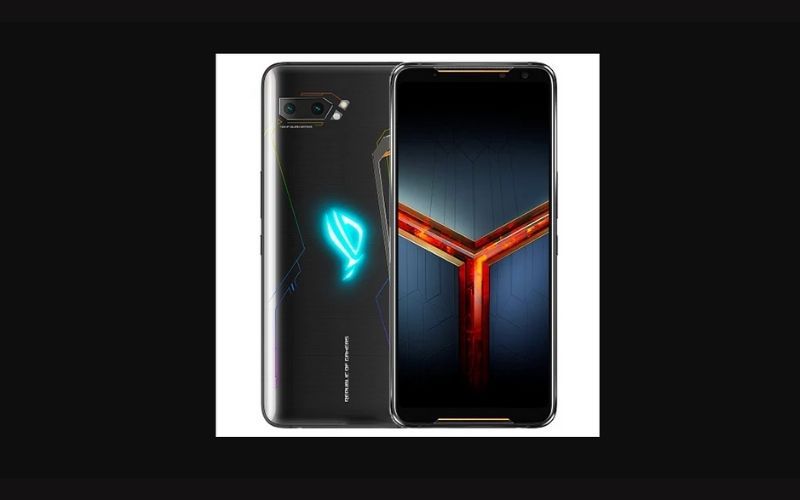 The ASUS ROG Phone 2 is known for being great for gaming, but it has a lot more to offer. First, the exterior design screams personality. It's hard not to turn your head upon seeing the device. But that's just the tip of the iceberg. It uses Qualcomm's latest silicon, has a UFS 3.0 internal memory, and an impressive 6000mAh battery.
To be honest, it's not just for people who play endless mobile games. It's ideal if you want a sturdy smartphone that will last for years.
Price: $900
4. Razer Phone 2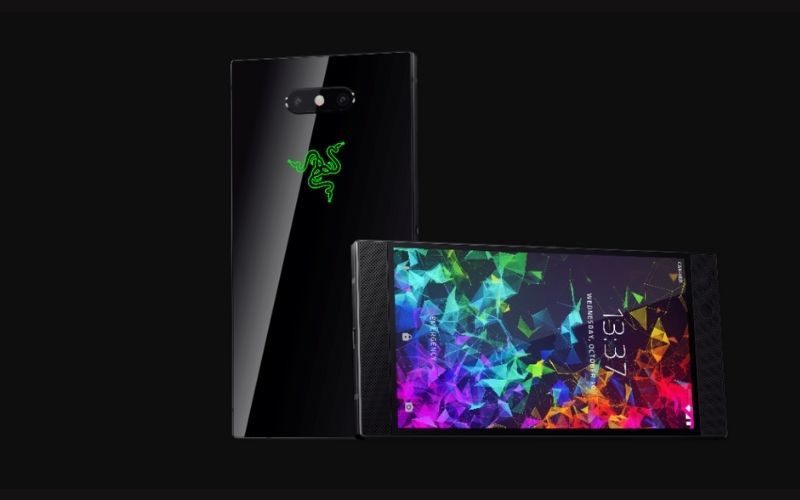 We've reached half of our Best 120Hz Phones list, and it would be a huge mistake if we don't include Razer Phone 2. Here's why.
Apart from its clear and bright screen, this device is also popular for giving its users outstanding gaming experience. You also get to enjoy wireless charging, and it is compatible with 2TB microSD cards. Talk about having massive storage! A bit of a downside though is that the battery runs out quickly.
Price:$900
5. Sharp Aquos R3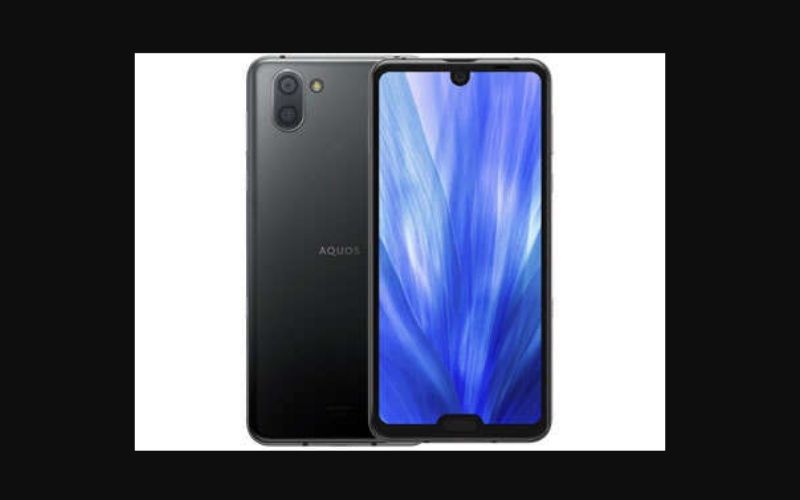 Some people believe that Sharp Aquos R3 is a game-changer and could be a threat to premium smartphones. It uses Qualcomm's Snapdragon 855, which makes it perform fast. The phone also has 6GB of RAM and 128 GB of storage, so it's ideal if you want to download apps or play cool mobile games. As for the photos, we can't really say that this is the best. But Sharp Aquos R3 is decent enough to take quality ones.
Price: $937
6. Samsung Galaxy S20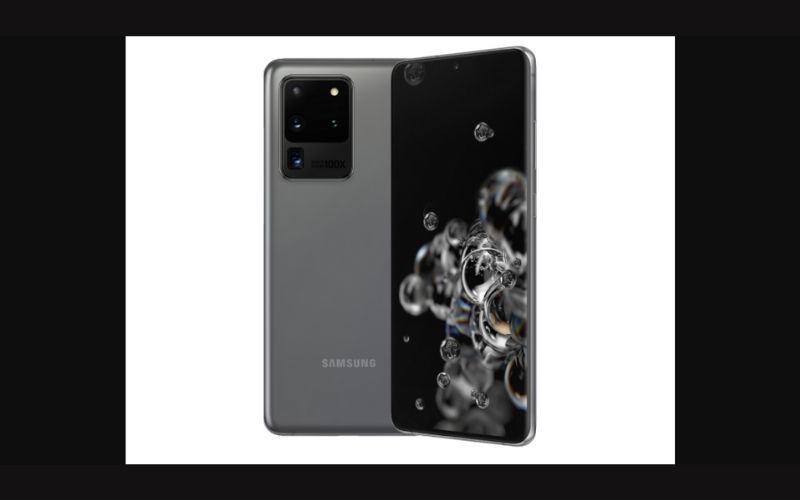 This list will never be complete if we don't include Samsung Galaxy S20. For years, the brand has been dominating the market, and we completely understand why. The bright display is already a given so we wouldn't highlight this anymore. But what we love about this smartphone is that your battery can last the entire day. So if you are traveling and you forgot your charger or power bank, it's not going to be a problem. And lastly, the size and the feel has that luxurious vibe.
If you have the money to spare, this one is a tough guy to beat.
Price: $1000
7. Realme X50 Pro 5G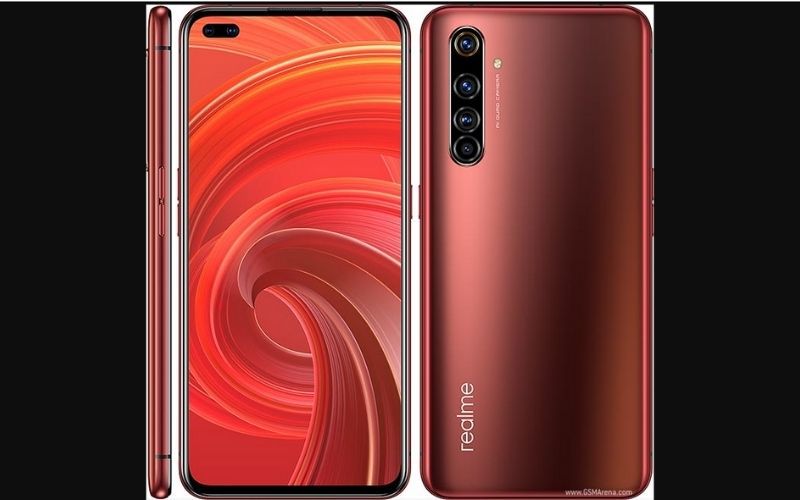 Realme is giving us some serious competition for the best 120hz phones. In recent years, they have launched different units that have impressed the market. And it is not surprising that they did the same when they released the Realme X50 Pro 5G. 
The phone is fast-charging, which is a big plus for people who are always on the go. In addition to this, it has a huge screen if you want to watch hours of videos and movies. They also have interesting color choices. The Rust Red is nice, but we love the Moss Green better.
Price: $460
So, which one is it going to be? Tell us your thoughts!
Best Social Media Management Software For Marketers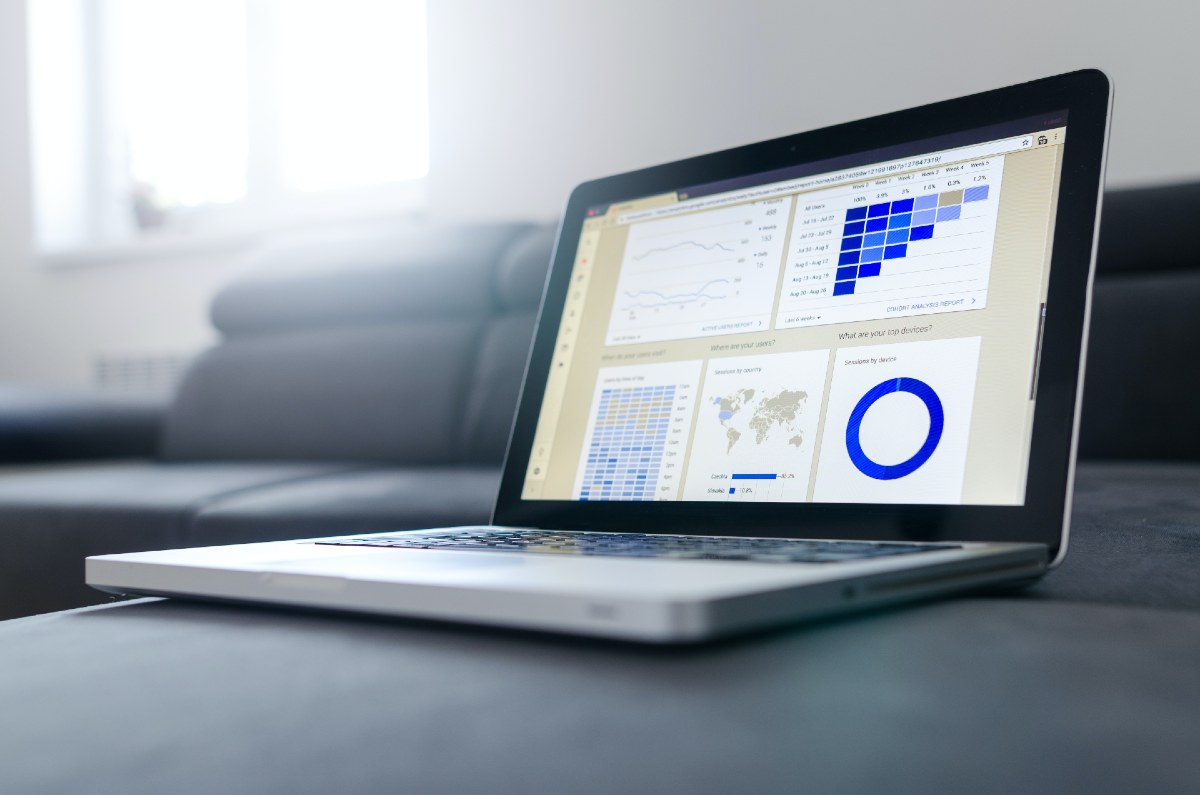 Whether you're running a small mom-and-pop shop or a mega-corporation, social media has become a crucial part of marketing in this day and age. In fact, statistics tell us that 3.6 billion people worldwide are on social media in 2020. This number is even expected to swell up to 4.41 billion in 2025, so having a solid social media presence now will surely pay off in the coming years.
With those figures in mind, it's no wonder that social media management software is on-demand among marketers. These systems help ventures maintain a consistent presence on the information superhighway. And more importantly, they power up campaigns, boosting engagement and trust.
Here are some of the best social media management tools 2020 you might want to consider for your business.
Sendible

Sendible lets users efficiently craft tailored posts for each platform. For instance, your Facebook post doesn't need to look like it's just an echo of your post on Instagram. To do that, they offer a platform where you can plan your content and strategy in one place. Aside from that, the system also offers analytics where you can gain dynamic insights from your social data. This can help inform your future campaigns and gear them for success.
Pricing: Sendible's most affordable package, Starter, comes at $29 per month, designed for solopreneurs. Their most popular option, Growth, costs $199 per month, which comes with seven users and 105 services.
Buffer

Buffer social media is one of the most popular marketing tools available today. They promise to tell the brand's story and grow their clients' audience with a platform that offers publishing, analytics, and engagement capabilities. Aside from publishing content, they also allow users to measure performance, get insights, and create reports in order to grow reach and engagement. As a result, the system can help you generate more sales.
Pricing: Buffer offers two types of packages. The first one is for publishing posts and starts at $15 per month. The second package type is for social media analytics, starting at $35 a month.
Sprout Social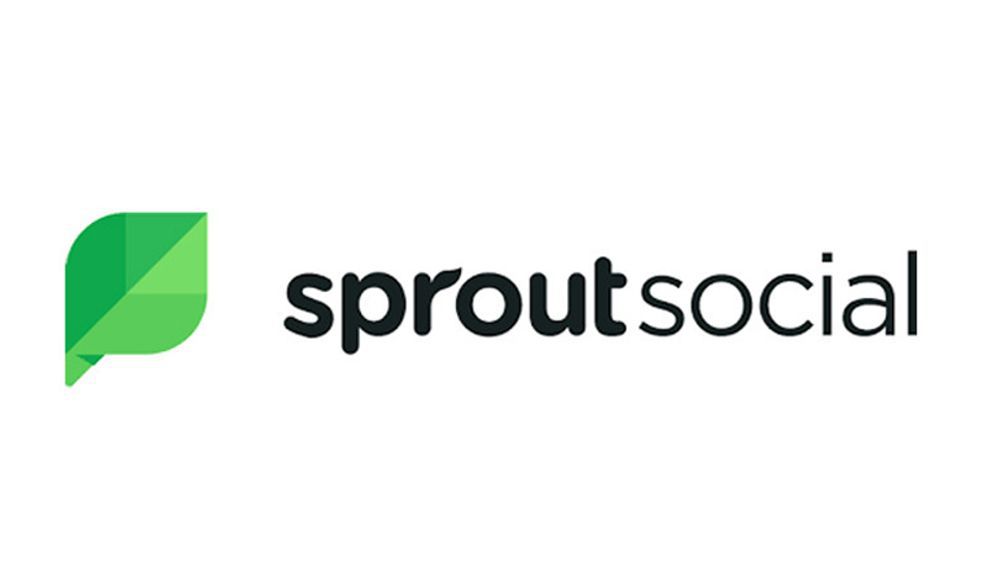 Sprout Social is another popular social media management software used by ventures of all sizes. More than helping automate content, they strive to "build and grow stronger relationships on social." And how do they do that? By helping clients understand and reach their audience and encourage community engagement.
Pricing: Their most popular package, professional comes at $149 per user per month. This comes with capabilities to publish, schedule, draft, and queue posts to ten social profiles. They also offer profiles, keywords, and locations monitoring as well as tasking and social CRM tools. The package provides competitive reports for Instagram, Facebook, and Twitter, so if you're getting traffic from those channels, Sprout Social is worth a try.
Zoho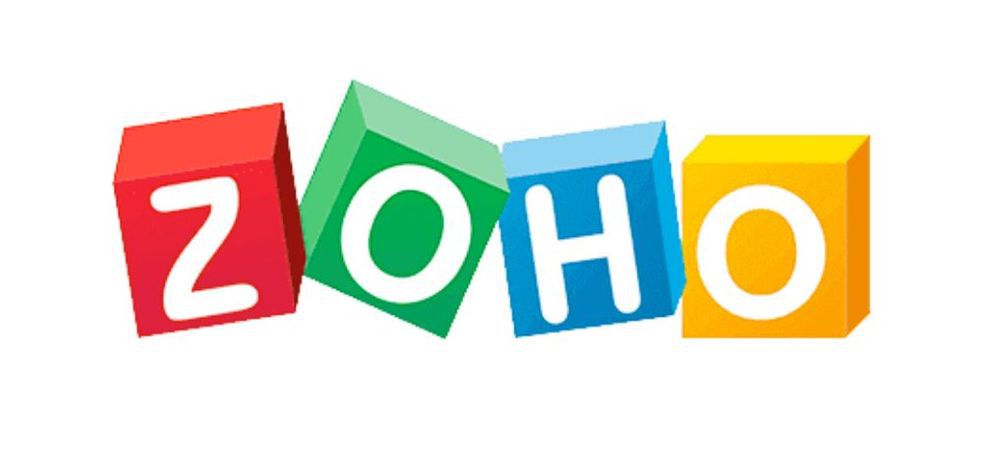 Many marketers swear by Zoho social for shouldering a big chunk of their business operation needs. Its social media management software is only a part of its powerful suite designed to run the business, making the process a lot easier and more convenient. This suite includes an end-to-end CRM with capabilities for everything from project tracking to smart accounting.
Pricing: For its social software, the most affordable package comes at $10 per month, which includes a two-member access to seven channels.
Hootsuite

Hootsuite has been around since 2008. And in an industry where trends come and go in a snap, 12 years of experience counts for a lot. Like other players, Hootsuite allows users to manage their social media in one place, helping ventures make the most out of every channel. From finding and scheduling content to present analytics, they make social media management a walk in the park.
Pricing: If the budget is tight, you might find Hootsuite free to be a very useful resource sans the price tag. It allows users to manage up to three social media accounts and schedule up to 30 posts per month. If your marketing needs require a lot more, their most affordable package, Professional, costs $19 per month. It comes with unlimited scheduling for ten social media profiles for one user.
Later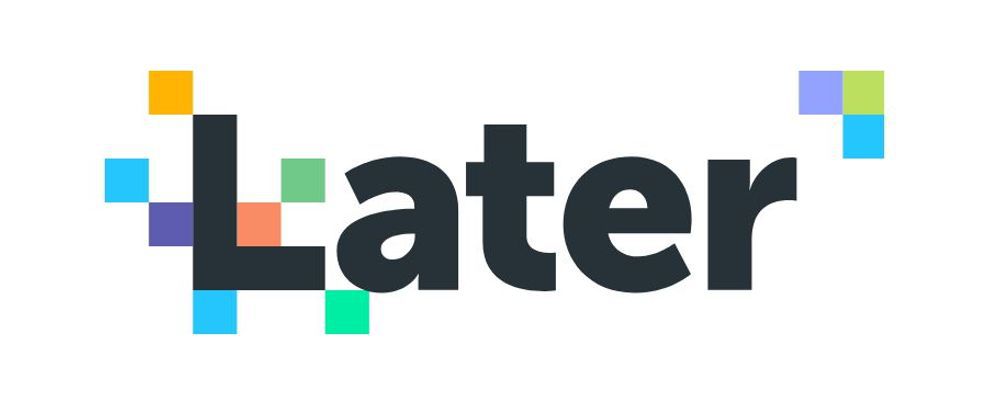 Later prides itself as "the world's favorite Instagram marketing platform." This social media management software allows users to plan social posts and publish automatically. Added to that, users can also get tailored insights to improve their campaigns and reach more people. If you find it time-consuming to create posts daily, this platform enables you to schedule them a month in advance. This day, you'll consistently have fresh content sans the hassle.
Pricing: If you're looking for social media management tools free of charge, you'll surely appreciate Later. They offer a free-forever package that includes one social set and 30 posts per social profile for one user. Despite the free offering, many users find their paid options worth it. In fact, their most popular package costs $16.5  per month and comes with more than one social set, 150 posts per social profile, and three to five users.
Review: The Truth About 99Designs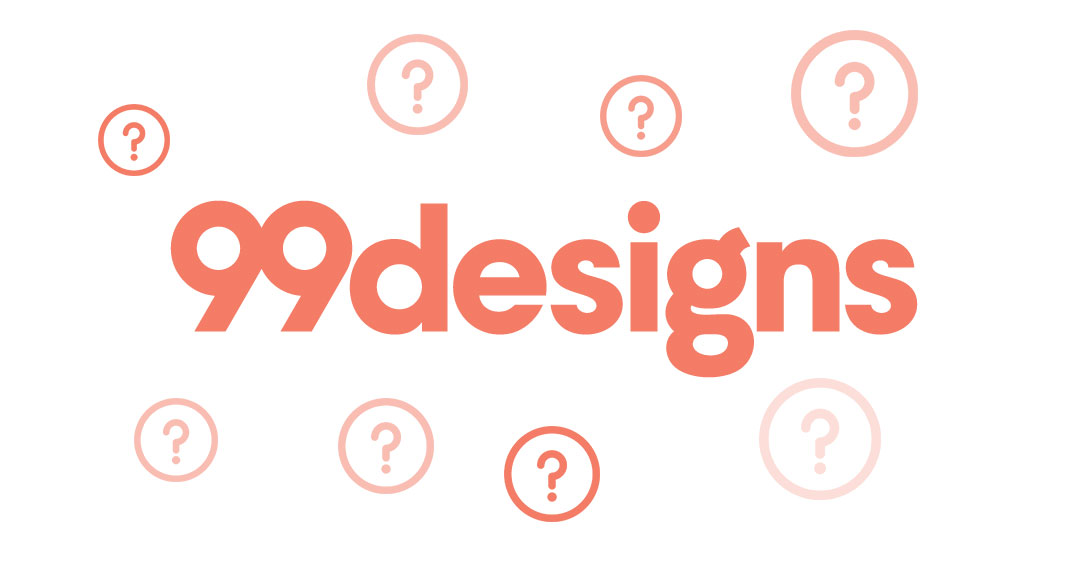 Getting graphic design work done can often be a challenge. Where do you even start? Hiring a full-time graphic designer is expensive and risky. Hiring a freelancer online can take a bit of time. And often times, your designer works in a completely different timezone, making collaboration near impossible.
That's where 99Designs come in. The company offers a talent-sourcing platform where you can create a design contest and have designers from all over the world submit their entry. You pay 1 flat fee for the contest and guaranteed many drafts. Sounds too good to be true? Let's find out!
99designs Review

In order to review 99designs accurately, we prepared several projects to submit on the platform. These projects are things that we actually have a need for and may use if the design results returned are good enough.
We'll go through the entire process that 99designs laid out and follow all rules and instructions given to us. Upon receiving the design work, we'll pass it around internally to 10 people in our office and simply give a yay or nay. Whatever the results are, will be the numerical grade given. Let's begin!
What 99designs can do?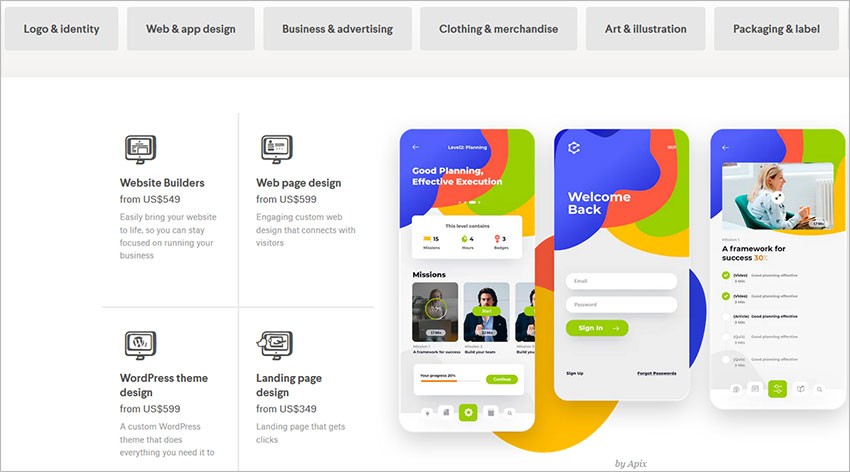 In short, just about anything but they're limited to just graphic design. In our quick 99designs analysis, they offer the following design services:
Logo & identity
Web & app design
Business & advertising
Clothing/Merch
Illustrations
Packaging
Books & magazines
And more…(the remaining categories are a bit obscured or too niche to list)
It's a fairly extensive list and seems like if you're a new startup or business, they'll cover most of your initial design needs.
What 99designs CANNOT do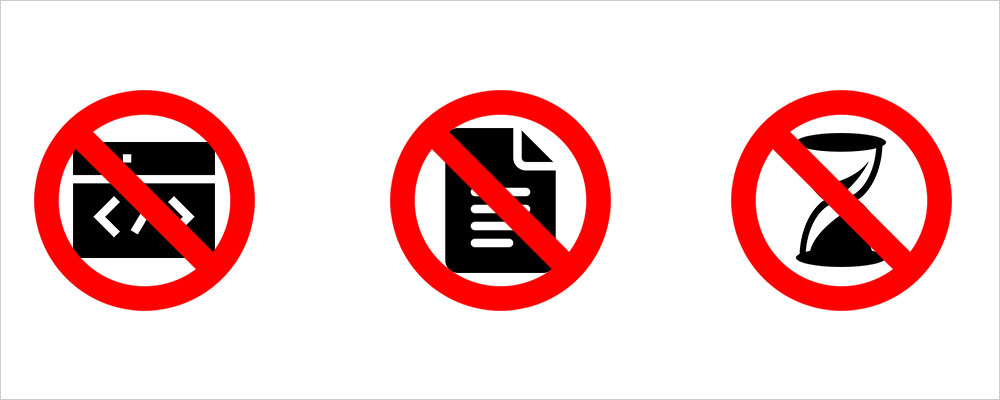 As the name implied, 99designs only offers graphic design. They can design a website or app for you, but you will need an independent development team to code it. 99designs also currently don't offer content support, which isn't that unusual. Whatever you want designed, you'll need to provide all of the content before hand.
And that also means you need to do all the proofreading as well. Whatever you submit to be designed, will be designed. The designers usually won't comment or question your grammar mistakes. So be sure to double and triple check all your content before submitting it to be designed.
Another thing to note, 99designs cannot deliver on time. The delivery runs on a rather flexible schedule that can take up to 2 weeks or longer. So if you need something done fast, 99designs may not be the best solution, even with the expedited delivery add-on purchase.
99designs' ACTUAL pricing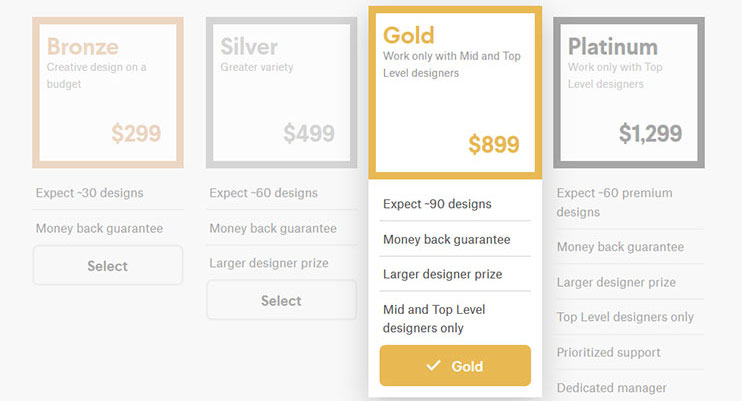 When we audit 99designs' pricing structure, we found a few of their categories to be confusing. Categories such as Logos, Web & app design, and Business Advertising can be misleading or vague. For example, when choosing a logo design, you might think you have to buy one of their packages that starts at $349. But with a bit of patience and knowing where to navigate, you can actually just buy a single logo design without any add-ons.
To avoid confusion, I'm going to break down a few of the categories below just so you know exactly how things are priced.
4 Different Tiers
After you fill out the first page of the project brief, 99designs will ask you to pick a tier. The lowest tier will give you the fewest number of design submissions and will usually be assigned to junior artists. Meanwhile the more expensive tiers get more design submissions and often given to more experienced designers.
The price breakdown below assumes you're going with the lower price tiers, since that's what most people tend to choose.
Logo & identity prices
Logo alone: $299
Packages: 5 packages offered between $349 – $599
Web design, Website Re-design, and WordPress Theme design prices
The $599 promotional price is NOT for an entire website design or re-design. This is just for ONE page. If you want multiple pages to be designed, 99designs will charge you PER PAGE. The more pages you want designed, the most it will cost. However, you'll get a steeper discount per page if you request multiple pages at once.
As of now, 99designs only offer up to 5 pages designed initially. If you need more than 5 pages designed, you'll likely need to hire a designer from 99designs afterward to continue working on the project.

1 page = $599.
2 pages = $749.
3 pages = $899.
4 pages = $1049
5 pages = $1199
Landing page design prices
Landing pages are charged at a flat rate of $349 since it's just 1 page. There are no options for multiple pages. If you want additional pages to be designed afterward, you'll have to create another $349 landing page contest, and that's not cost-effective. If you have a landing page with multiple pages, you'll have to cough $599 for the web design package.
App design prices
For the advertised price of $599, you are NOT getting an entire app designed. You're paying PER page of the app to be designed. The more pages you want done, the more it'll cost. But it's the initial page design that will cost the most. The more pages you need done, the cheaper it is per page to be designed.

1 screen = $599
2 screens = $699
3 screens = $799
4 screens = $899
5 screens = $999
Business & advertising
The prices for Business & advertising are all over the place and might not make any sense. For example, why does it cost $299 for an Album cover design…when it costs only $199 for a Podcast cover? They're both square dimension graphics with basically the same requirements. If you need an Album cover design, you can just request a "Podcast cover" to save money.
Anyway, here's a breakdown of what you can get at each different price points.
Starting at $149: Billboard, Tradeshow banner, Banner,
Starting at $199: Postcard, Flyer, Leaflet, Direct Mail, Poster, Podcast cover, Signage, Menu, Website header, Resume, Word Template, Tradeshow Booth, Other business advertising
Starting at $299: Album cover, Brochure, Booklet, Pamphlet, Email, Email newsletter, Powerpoint template,
Starting at $349: Car/truck/van wrap
Starting at $599: Infographic
Extra Add-ons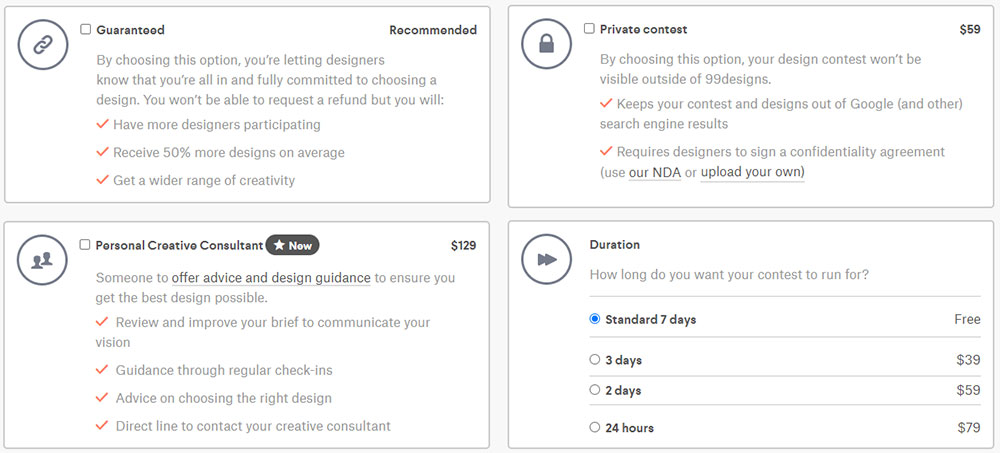 In addition to the base cost of the project, you can pay for additional add-ons.
Dedicated support: For a price of $129 extra, you can have access to dedicated customer support should you run into any problems.
Guaranteed: This doesn't cost anything, but it basically negates your 100% money-back guarantee with 99designs. The reason they offer this is because how designers are paid. Often times, they're paid pennies for participating in your design contest. Out of possible 20 – 30 design submissions, they will only get paid a reasonable fee IF you choose their design.
If you request a refund, no one gets paid. Therefore, if you choose this option, designers have more confidence that there's a stronger chance you'll commit.
Here's what 99designs promises if you choose to negate your guarantee.
Have more designers participating
Receive 50% more designs on average
Get a wider range of creativity
Private contest: This $59 add-on gives you the assurance that your design/intellectual property won't be leaked onto Google or used by designer. Designer will sign an NDA to ensure they protect your privacy. You can even use your own NDA.
Duration: Typical turnaround for 1st draft is 4 days. Need the design in a hurry? Pay a small fee for expedited delivery.
99designs pricing review
Overall, the prices can fluctuate quite a bit depending on which tier you select and how many add-ons you buy. I wouldn't say 99designs prices are cheap, because they're fairly expensive for just 1 design. They are cheaper than hiring an in-house designer or a design agency, but there are definitely much cheaper options. The one benefit of 99designs' model is that you get a lot of drafts for that price, so you have much more to choose from during each round of revisions.
How long it REALLY takes to get your designs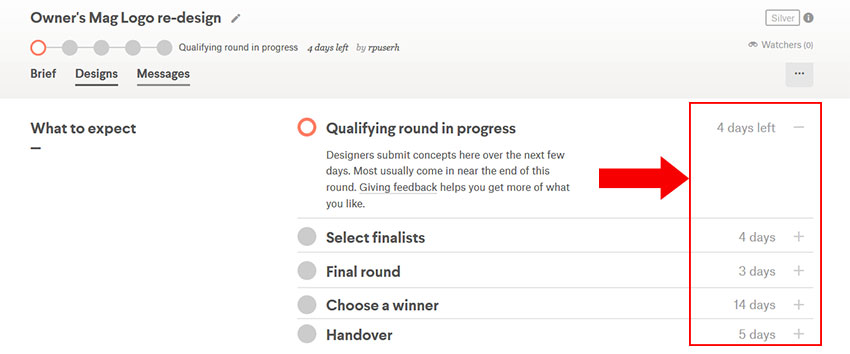 There's 5 rounds total that you need to go through before you can get your design files. Each round can take anywhere from 1-2 days up to 14 days to complete. Most of that does depend on you. If you give feedback quickly, you'll get your design files much faster. Here's a breakdown of the 5 rounds.
Round 1: Qualifying round (4-5 days)
In this round, 99design sends your project out to all qualified designers in their talent pool. Designers can choose to accept or ignore your contest. Once enough designers have accepted your contest and submitted their design work, you move onto Round 2.
Round 2: Select finalists (4 days)
It's probably 4-5 days now since you started the contest and your designs are finally in. You'll have a lot of designs to choose from. Now you have 4 days to review the designs and select up to 6 designs that you like. Any designs you don't select will be rejected. Designs you select gets to move onto the next round.
During this round, there's a 99designs review feature that lets you share the submissions with others via a shareable link. You have 4 days to select your finalists! Once chosen, the contest will be moved to the 3rd round.
Round 3: Final round (3 days)
In this round, you'll need to leave revisions for the selected finalists. Your finalists will work on as much revisions as you give them in this round. If you don't like something, you can request more revisions and they'll keep submitting. Keep in mind you only have 3 days for this round.
Round 4: Choose a winner
Contest is now officially over and a winner must be selected. In this round, you can create and send a poll to everyone you want feedback from to see which design is the best. You can only select 1 winner.
Round 5: Handover (5 days?!)
Your designer now has up to 5 days to hand over all of the design files and any copyright materials to you. Yes, you read that right. 5 days.
So…how long does it really take?
Let's assume that you're super responsive and you complete YOUR part the same day 99designs notify you…
Round 1: 4 days for all initial designs to come in
Round 2: 1 day to select finalists (because you're responsive)
Round 3: 3 days for final round of revisions
Round 4: 1 day to pick a winner (because you want the files fast!)
Round 5: 1-5 days to get files
So you're looking at between 10 – 14 days to complete a single design project. If you're a new startup or business that doesn't have strict deadlines to meet, this delivery window is perfectly fine. If you're more established and looking for someone to help you meet an aggressive marketing schedule, 99designs may not work for you.
How to get QUALITY designs from 99designs?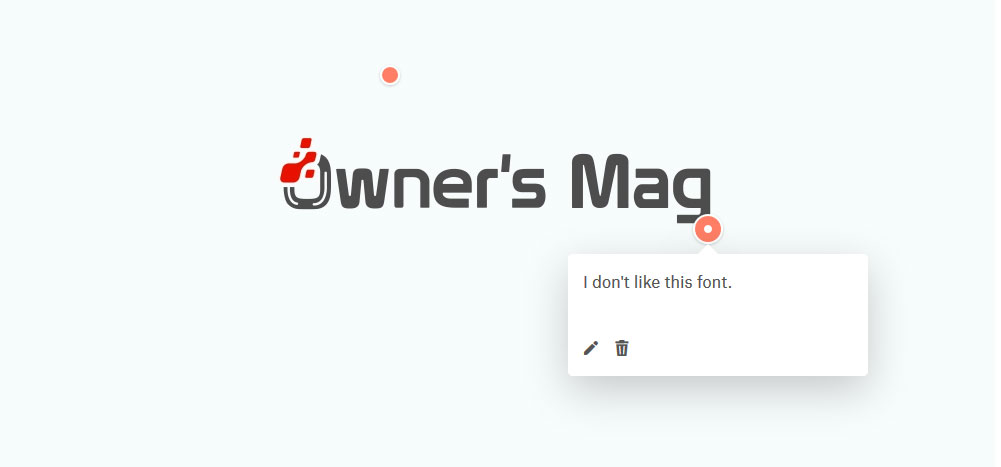 If you're coming to 99designs with a limited budget for graphic design, then chances are your results will vary. From my experience, the lower tier designers often just use templated graphics from Freepik or Envato.
If you want high quality designs from 99designs, here's what you'll need to do.
Sign up for higher tier: Choose Gold or Platinum plans. They're significantly more expensive, but that's what you need to get experienced designer's attention.
Fill EVERYTHING out: When creating your project brief, do not skip any steps. Fill out as much information as you can and spend time creating a solid brief.
Give additional examples: The last field on most form will ask "Is there anything else you would like to communicate to the designers?". Use this opportunity to give more information. Also include even more examples of what you like and don't like. This helps the designer narrow down your preferences.
Pros & Cons of 99designs
We'll start with the PROS
Affordable compared to hiring an inhouse designer
No hiring or managing of designers. They do all of that for you.
Lots of designs to choose from for each round
One platform can cover most of your design needs
Easy to use platform
Clear indicator of how far along your design is
Offers a 100% money back guarantee
Now for the CONS
Who is 99designs really for?
99designs is best suited for startups, small businesses, entrepreneurs, and anyone just starting out. The prices are affordable and you get a lot of selections. Having 20+ drafts submitted to you is a great benefit, especially if you're starting out and have no idea exactly how you want to brand yourself.
For larger businesses, marketing teams, and agencies, 99designs may not be the best fit given how expensive the bill will eventually be if you need 10+ designs per month. The 10 – 14 day delivery window can also be a major setback if you're trying to meet deadlines.
Can get expensive if you have consistent design needs
10 – 14 day delivery
Design quality is mediocre unless you're willing to pay a premium
No real way to interact with designer except through feedback
Customer support is a paid add-on
Top SEO Softwares Trusted by The Pros
Online visibility has become a priority for most businesses. They want to reach their target market, increase website traffic, and eventually convert them into customers. As such, many companies go to great lengths to ensure their place in Google's first page. And by using the best SEO software applications, they can get ahead of the competition and drive more traffic to their site.
In this article, check out the 8 best SEO applications that the Pros trust the most.
1. Moz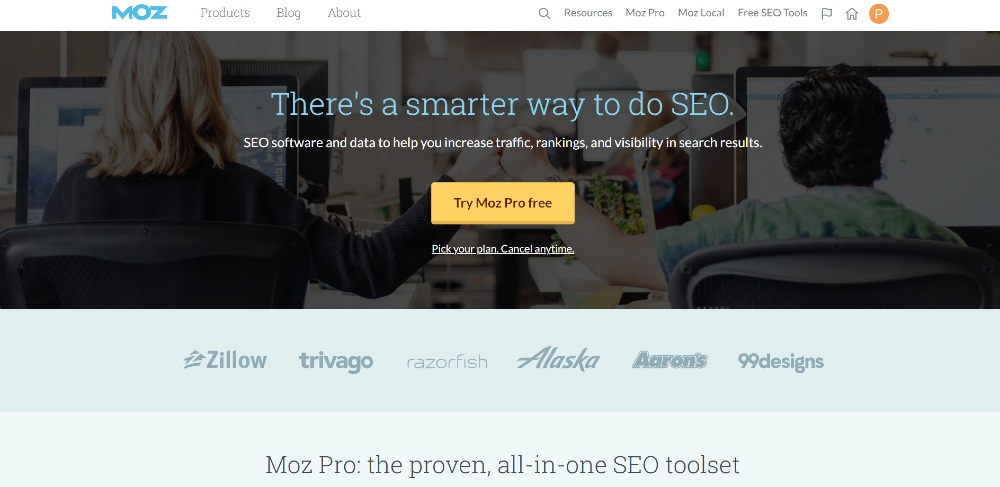 No list is complete without mentioning Moz. They offer the leading SEO software that most pros use for all their SEO efforts, the Moz Pro. It's the all-in-one and well-revered SEO application for pros and beginners alike. Their Moz Pro software includes keyword research, site ranking and audit, and reporting.
By using Moz Pro, some have had successes with organic traffic, automated keyword research and reporting, and link building strategies. Sites like Trivago and Zillow use Moz for their SEO strategies.
Moz does offer a free but limited plan. With this, you can access Mozscape API, MozBar, Link Explorer, and Check My Presence. But, if you want to power up your SEO game, you can choose among the following plans:
Standard ($99/mo)
Medium ($149/mo)
Large ($249/mo)
Premium ($599/mo)
2. SEMRush

SEMRush is more than just one of the best SEO software applications out there. They offer social media management, content marketing, and advertising tools. Companies like eBay, Amazon, and Forbes trust SEMRush.
Those who want to try out their platform can do so for only 7 days but still get access to all their available tools. With that said, users will get much more out of a paid plan.
Users can choose among three plans:
Pro ($99.95/mo)
Guru ($199.95/mo)
Business ($399.95/mo)
3. SpyFu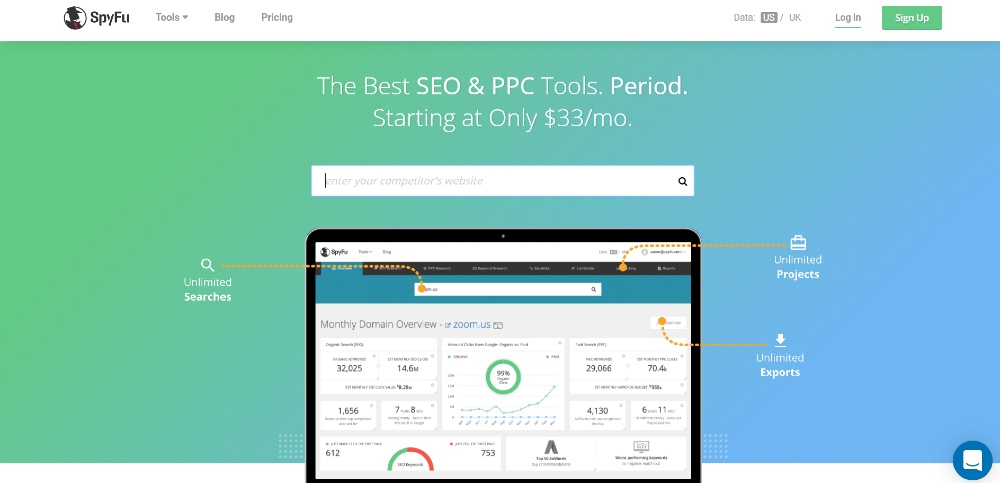 Many SEO experts believe that you should also be on the lookout for your competitors. After all, you're after the same target market. And that's where SpyFu comes in. While other SEO software applications keep track of your competitors, SpyFu has become the go-to for many SEO pros.
Aside from SEO Competitor Research, they can also monitor their competitor's AdWords, check backlinks, and view their keyword rankings and SERP. Not to mention, they also have "Member Perks." This means any subscriber can get discounts from select services and tools like TrustPilot and AdAlysis.
Like most SEO software applications on this list, you can subscribe to monthly plans when using SpyFu. You can choose among their three plans here:
Basic ($39/mo)
Professional ($79/mo)
Team ($299/mo)
4. Ahrefs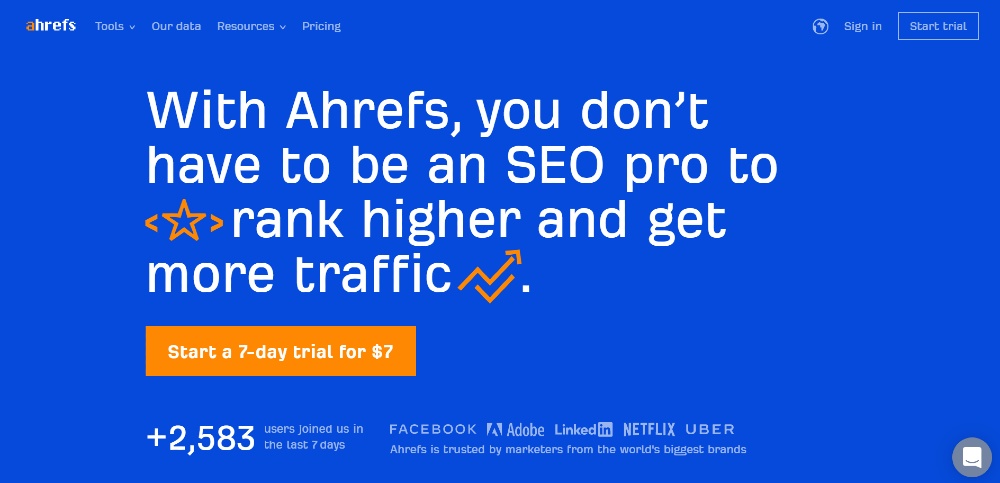 Many experts hail Ahrefs as one of the best SEO software applications they've used. Like Moz, it offers many features like site audit, keyword research, content explorer, and more! Companies like Uber, Netflix, and LinkedIn use Ahrefs as well.
You can avail of a $7 trial for 7 days to explore their software. Other than that, you can also get limited access to free tools. But it's much better to subscribe to get the most out of their tools and resources.
As pricing goes, you have four options:
Lite ($99/mo)
Standard ($179/mo)
Advanced ($399/mo)
Agency ($999/mo)
5. KWFinder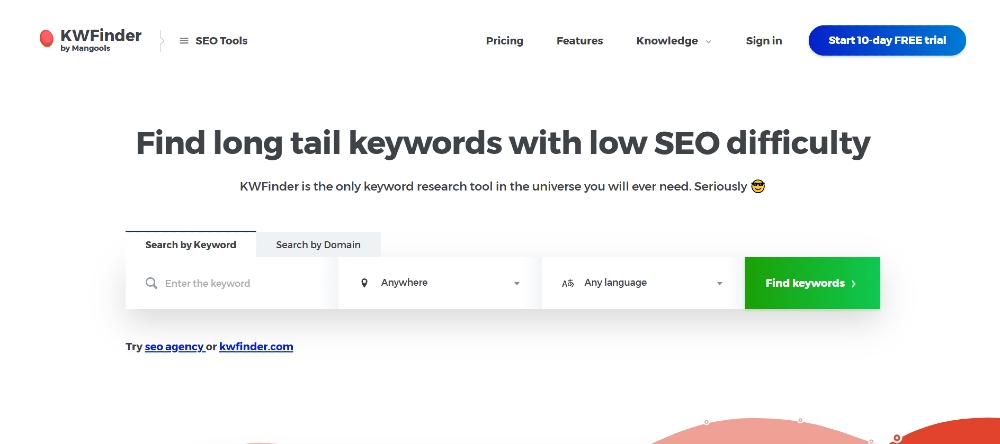 If keywords are the only thing you want to research or analyze, KWFinder is what most SEO experts use. It can help users find the most difficult keywords to rank, learn volume and metrics, and know long-tail keywords. Brands like Airbnb, Adidas, and Alexa love using KWFinder.
If you're in the process of trying platforms, you can use KWFinder free for 10 days!
KWFinder is under Mangools, where you can also subscribe to other SEO tools like SERPChecker, SERPWatcher, SiteProfiler, and LinkMiner.
In terms of pricing, you have three choices:
Basic ($29.90/mo)
Premium ($39.90/mo)
Agency ($79.90/mo)
6. Majestic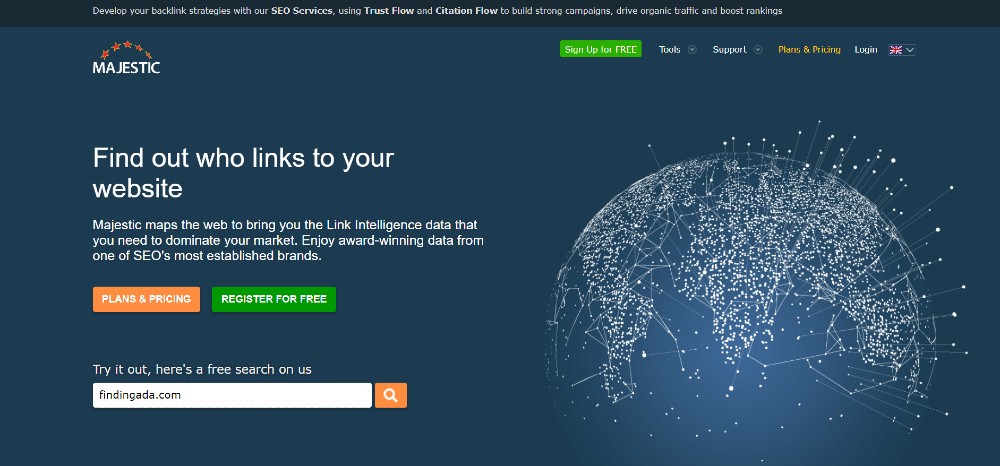 If backlinking is a strategy you want to pursue, Majestic has become the partner for most SEO experts. By using Majestic, you can increase the trustworthiness of your site. Plus, you can check how trustworthy a site is before you link to them.
Since its focus is only on backlinking, you'll have data and resources for all links you want to analyze. Plus, you can even spy on your competitor's backlinks as well.
You can subscribe to any of their three available plans:
Lite ($49.99/mo)
Pro ($99.99/mo)
API ($399.99/mo)
7. Google Search Console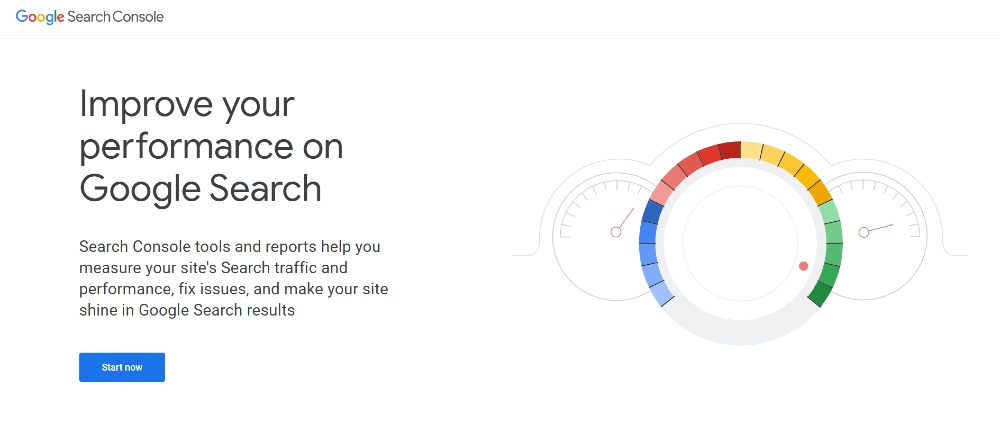 Any SEO expert will tell you that the Google Search Console (GSC) is one of the best SEO software applications. Why? Well, for one, even SEO beginners will understand the data and tools used in the platform. But if you need more information, you can also search for handy guides. In no time, you'll master the GSC.
What it does is to monitor the performance of your site and keywords. You can even fetch impressions and click-through rates, which are essential for SEO. Other SEO-related tasks you can do are to optimize images, content, and the site for mobile. Plus, you can guide Google in understanding your content and which pages to crawl.
As for pricing—it's FREE! All you need is a Google account and your site. Once done, you can finally uncover data that will help improve your SEO strategies in the long run.
8. Screaming Frog SEO Spider

Screaming Frog, a UK-based agency, developed the SEO Spider that some pros swear by. It's a web crawler that will help users identify any SEO issues on a site. It's like GSC. For example, it could be a broken link or duplicate content. Plus, by downloading the software, you can also extract data, conduct SEO audits, integrate GSC, and provide a visual site architecture.
Companies like Disney, Google, Apple, and Amazon use this software.
In terms of pricing, it's £149/yr, but you can download the software free, but it has limited features such as 500 URL crawls and onsite analysis and issues.