New Airbnb party rules to look at customer's profile, history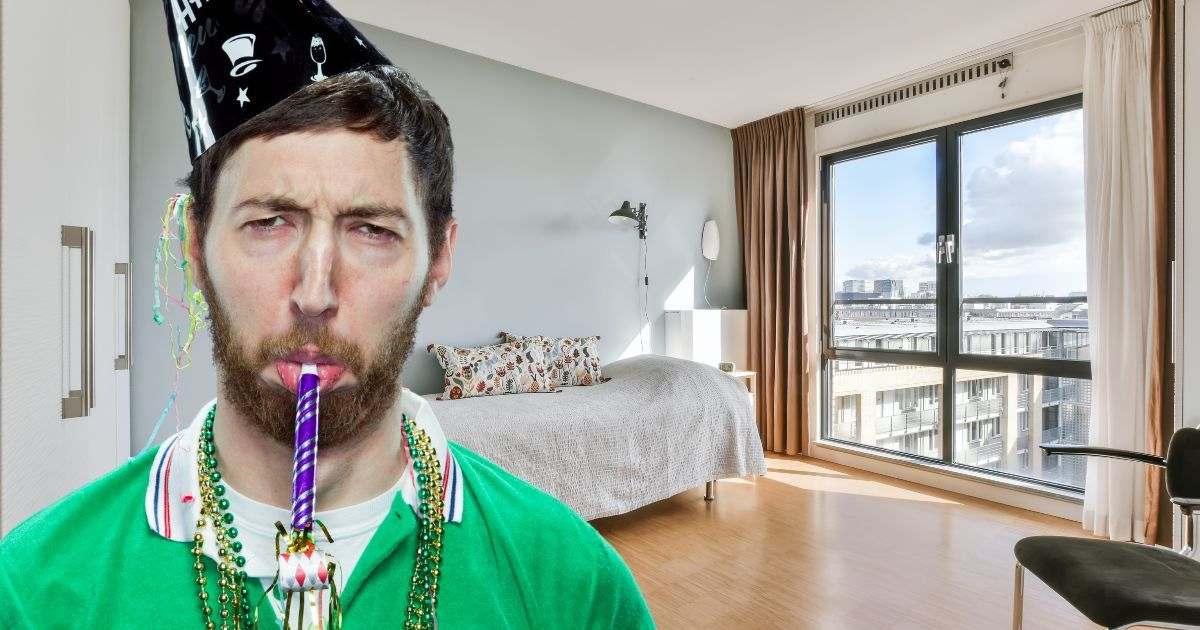 Dreaming about hosting a house party in your dream vacation spot? Think again. This new Airbnb party ban will make it even harder for you to gather with friends on vacation.
Airbnb has been struggling with controlling the renter's behavior during the COVID-19 outbreak. Their latest policies will make it harder for consistent truants to break rules. With this, the San-Francisco-based company is one step closer to making rentals a safer space. 
COVID-19 woes
It's been quite difficult to prevent COVID-19 cases rise the past few years. More and more people are itching to go out. And most of them have found a convenient way to bend some rules. Throwing parties at their Airbnbs.
Because of this, Airbnb and other rental services struggle to prevent their customers from large gatherings. Since the pandemic, it has become popular for groups to host parties at rental homes instead of their own.
The company tried to solve this problem in August 2020, when they explored a temporary Airbnb party ban. This rule placed a ban on all parties. Plus, an occupancy limit of 16 persons. Because of the rule, the company banned 6,600 users in 2021 alone. It also saw a 44% drop in party reports.
Back in June, the temporary Airbnb party ban became a permanent policy. It banned all parties and events at properties globally. The company previously allowed invite-only parties in single-family homes. 
The new plan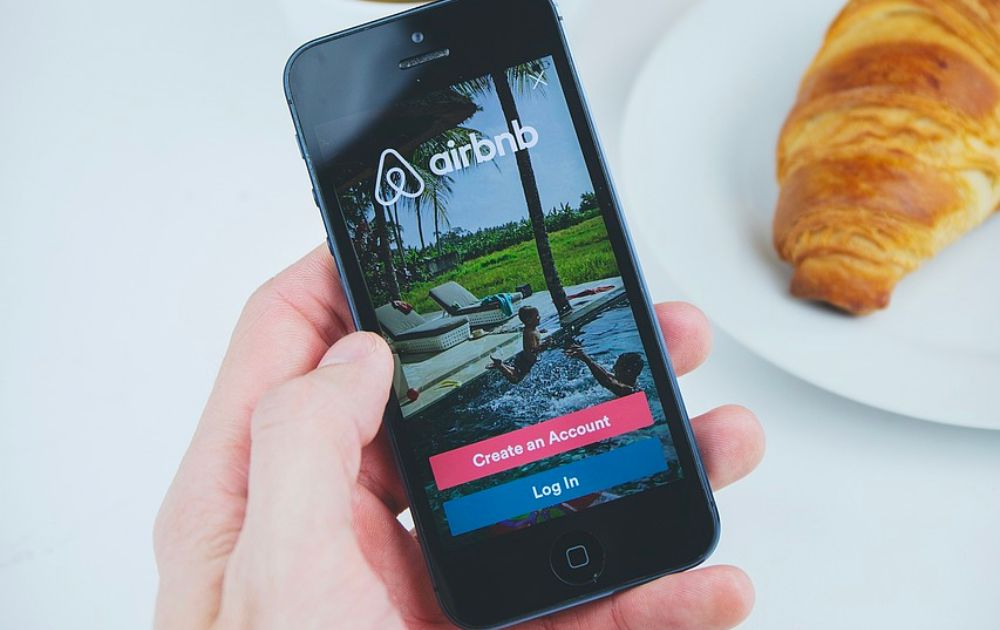 The new Airbnb party ban prevents troublemaker guests from even confirming a reservation. And while the company does have bans in place to keep parties down, it's going to step forward. By nipping the problem in the bud. Here's how they plan to do it.
The company will now scan a customer's profile history. In short, when a customer books a property, they make sure their profile will not incur a "potentially high-risk reservation". To determine if a customer is a high risk, they look at their review history.
They also look for a host of factors which include the length of stay of the customer, how far away the listing is from where they live, and any other indicators that might hint at a group gathering.
Using the tool, the system can flag a planned stay in the guest's home city. The system narrows its focus on guests under age 25, especially those who wanted to stay near the renter's area and have a history of negative reviews.
The Airbnb party ban 2022 was first tested in Australia last October. According to the company, it was able to reduce unauthorized parties by 35 percent.
Airbnb, party bans, and guest standards
Airbnb party rules are nothing new. It's been a recurring problem for the company to keep renters from making a ruckus. Its enforcement policies have always been a flashpoint, especially for destructive guests.
Airbnb banned "chronic party houses" in 2019. This comes after many reports of unauthorized guests, excessive noise, smoking, and "major cleanliness concerns". This sweeping party ban after a 2019 Halloween shooting in California caused five casualties.
In 2020, Airbnb even created a dedicated line of communication for mayors and city officials to reach. With a history of undercover systemic fraud, Airbnb has also promised in 2020 that it will verify the safety, listing details, and addresses of the properties to prevent incidents.
It's not surprising that Airbnb party rules are still being negotiated in 2022. With people going revenge travel, it's important for the company to keep introducing policies to keep hosts and neighborhoods safe.
With the new ban, hosts can have a better time flagging unruly guests. So, your Airbnb for birthday party dreams would have to wait. 
For other stories and news, read more here at Owner's Mag!
Why Fiber Optic Technology Business is Booming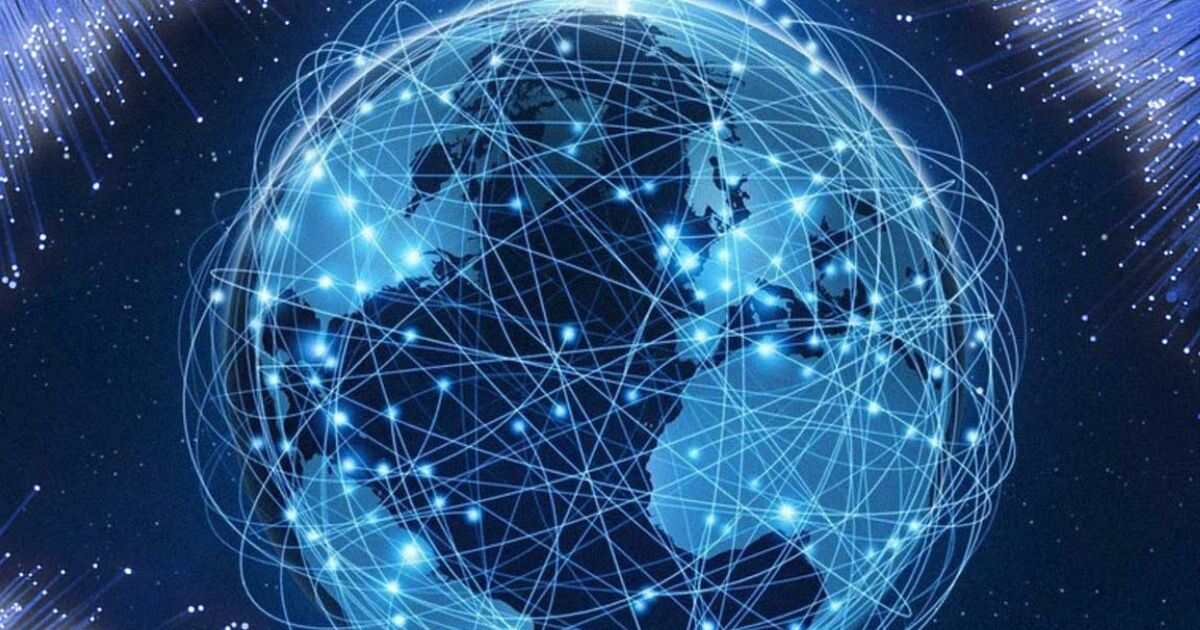 Fiber optic technology is a major foundation of the internet. Fiber-optic subsea cables covering thousands of miles connect continents together, allowing faster exchange of data. Meanwhile, the massive data centers that host all of our cloud-based applications also rely on fiber connections. Increasingly, these fiber connections travel directly into peoples' homes, providing them with fast, reliable internet. Sadly, only 43 percent of U.S. households have access to a fiber internet connection.
"In some cases, especially in rural and far-flung areas, it can be prohibitively expensive to deploy fiber and it can be very expensive for households to pay for it," says Julija Jurkevic, a senior research analyst at S&P Global Market Intelligence.
The Bipartisan Infrastructure Law enacted in November 2021 aims to bridge this digital divide. A total of $65 billion dedicated to expanding access to broadband internet to all Americans. The government support, along with some other factors, have caused an increase in the demand for fiber products.
Fiber-Based Networks
With fiber-optic broadband driving internet service adoption worldwide, Kagan's survey of global fixed broadband status indicates that 1.06 billion homes will have a fixed broadband subscription by the end of 2021. Fiber-to-the-premises, or FTTP, comprise 56 percent of the total by year-end, with just 18.7 percent of fixed broadband homes still relying on xDSL, while cable will hold an estimated 21.4 percent in the market share.
Still, an estimated 11.9 million homes will drop xDSL in 2021. At the same time, fixed broadband penetration is expected to reach 47.6 percent of existing households worldwide by end-2021, surpassing the 50 percent threshold by year-end 2024, as subscriptions rise to 1.18 billion, and past 1.2 billion by 2025, equating to a 3.7 percent compound annual growth rate (CAGR) across 2020-2025.
To understand the technology behind fiber-optic internet and how the market for fiber products is changing, CNBC visited Corning's optical fiber and cable manufacturing facilities in North Carolina. 
Most famous as the maker of Gorilla Glass for iPhones, Corning is also the world's largest producer of optical fiber by manufacturing capacity and market share, as well as the largest manufacturer of fiber cable in North America. In Q2 2022, Corning disclosed that the optical communications business was its largest segment by revenue, reaching sales of $1.3 billion.
North America lags the global fiber-optic broadband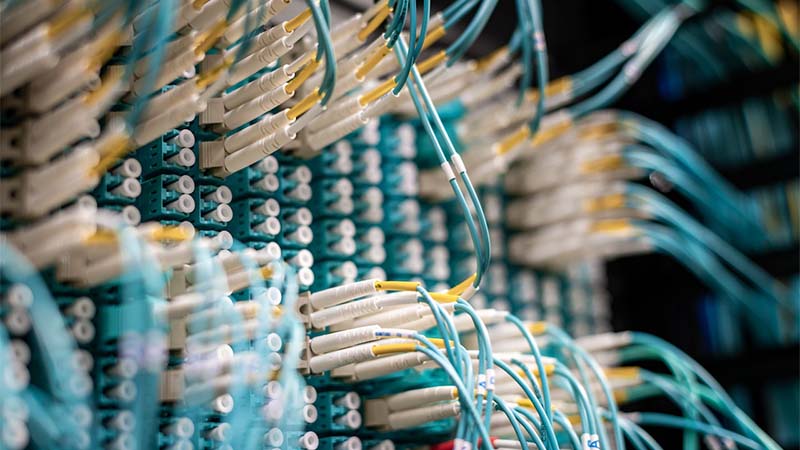 While fiber dominates globally, its availability and service take-up differ greatly across regions and individual markets.It is estimated that by 2025, fiber will become the dominant fixed broadband platform in all regions but North America and the Middle East and Africa. As of 2021, the technology dominates only in Asia-Pacific and Eastern Europe.
Asia-Pacific is the largest market for fixed broadband and full fiber, the latter forecast to represent more than 80 percent of the region's subscribers by year-end 2021. The world's largest broadband market, mainland China, will account for 53.1 percent of global fiber homes by year-end.
Fiber is the dominant platform in Asia including in the less developed markets of Indonesia, Malaysia, Thailand and Vietnam. The affordability of broadband services has helped drive fiber adoption, evidenced by our affordability index, which shows a relatively low threshold of 1 percent to 1.3 percent as of end-2020. The Philippines had an affordability index of 2.1 percent as of end-2020. Thanks to the archipelago's challenging geography, fixed wireless dominates the market, and fiber's share is estimated to lag behind the Asia-Pacific average  which recorded 38.8 percent at end-2021. Asia will also account for 74.2 percent of the world's FTTH subscribers by year-end.
For other news and stories, read more here at Owner's Mag!
BeReal App: Will It Survive Its Instagram Clone?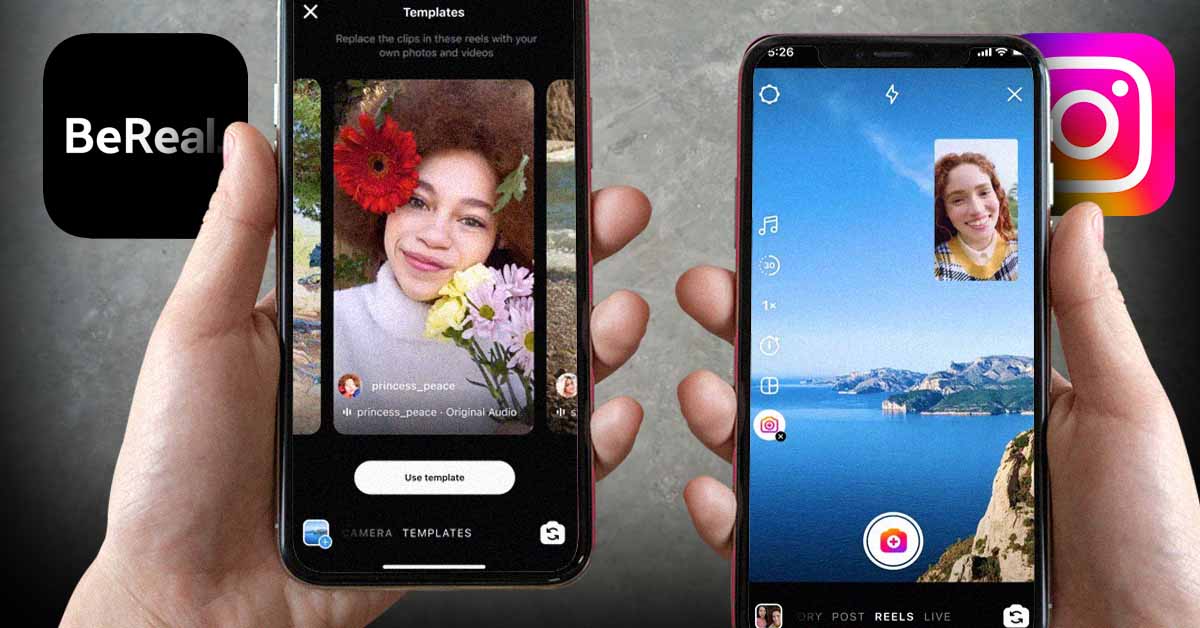 Social media trends fads come and go. Short-video hosting app TikTok might be dancing in glory right now, but a newcomer, BeReal app, is about to steal the spotlight. Amusingly, it is partly because of TikTok users sharing their reviews about BeReal, saying that the app has exploded so quickly.
What is BeReal App?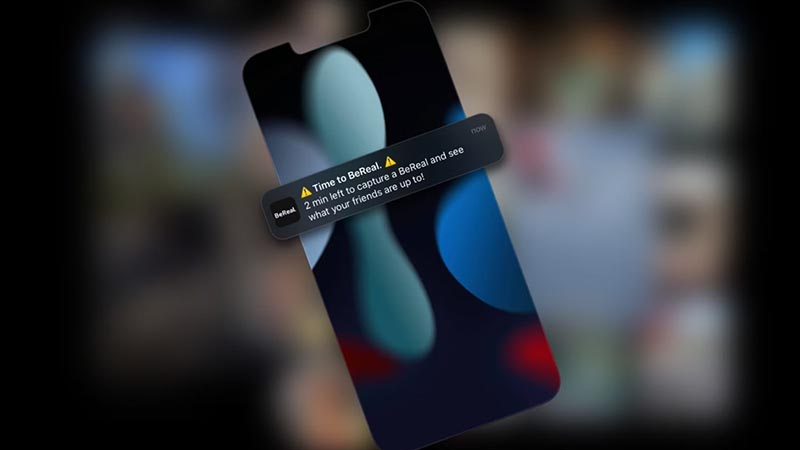 Source: Android Police
BeReal app is a new social media phenomenon that operates under a simple premise at works this way:
Once a day, the app will alert you to take a photo. It will take one from your rear camera and one from your front camera a few seconds later.
You will have a two-minute interval to take this photo to capture candid images.
Then, the BeReal app will lay your front photo over your rear photo.
You can share it with your friends. However, you won't be able to see their posts until the next day. And if you missed the two-hour window, you'll have to wait until the next day.
You can also react to your friend's posts by sharing a quick selfie attached to their post.
The premise behind these weird shooting windows is to encourage people to share snippets from their lives that aren't just hand picked from parties or any planned events. But, it's not the first app to go for the candid angle. Back in 2016, Casey Neistat of YouTube developed an app called Beme. The app encouraged users to take videos with their phones clasped to their chest so that, allegedly, they could stay focused on the moment. Later that year, CNN bought the app but ultimately shut it down in 2018.
BeReal vs Beme
What BeReal had that Beme didn't was the ability to operate for two years with the increasing number of users showing for it. Based on a BeReal app job posting, the app has more than 10 million daiily users. It also says the company's goal is to increase this number to over 100 million. Quite an ambitious goal but recent reports project the mid-size social media network Snapchat at about 350 million daily active users.
As Snapchat popularized the concept of communication through disappearing messages, BeReal may be relying on its own style to continue and encourage future partnerships with other businesses. Clubhouse, an audio-based social app that went live around the same time as BeReal, had plenty of activities to back it up, but things have quickly cooled down. It is recently experimenting with new features to make the app nteresting enough to attract more users. Meanwhile, the novelty of BeReal is still fresh, but once the surge of interest from TikTok has mellowed down, it will need to learn to be independent and beat the competitors.
What is an Instagram Candid?
Meta seems to be working on a feature called "Candid Challenges" for Instagram. Discovered by self-described reverse engineer Allessandro Palluzzi, users would be notified once a day to take and share a "candid." It also copies BeReal right down to the last detail, giving users just two minutes to take the candid.
An Instagram spokesperson told Engadget that the feature was an "internal prototype" and with no users testing the feature. Still, we are yet to see this announced soon in an Instagram update.
While Meta has been the only company confirmed to be working on a BeReal clone, it wouldn't be surprising if Twitter or TikTok followed suit as well. Twitter, specifically, might see BeReal candid shots a fit for the microblogging platform, but considering its brave attempt at copying Snapchat's stories and the on-going buyout buzz with Elon Musk, it'll need to stride carefully.
While BeReal is becoming popular, it faces an uncertain future. Will it end up being defeated by Meta as have many other successful startups that even vaguely have a conflicting interest with its existing properties? Or will it fail to innovate like Clubhouse did and die off after its 15 minutes in the spotlight? It might be a welcome change to the airbrushed faces and saturated filters from Instagram, but BeReal might just end up being a little too real for its own good.
If you're interested in trying out the BeReal App, download it from the Play Store. Just remember you know how to take a selfie before you start aad that you'll only get one shot daily.
NFT Scam: Ponzi Scheme Reborn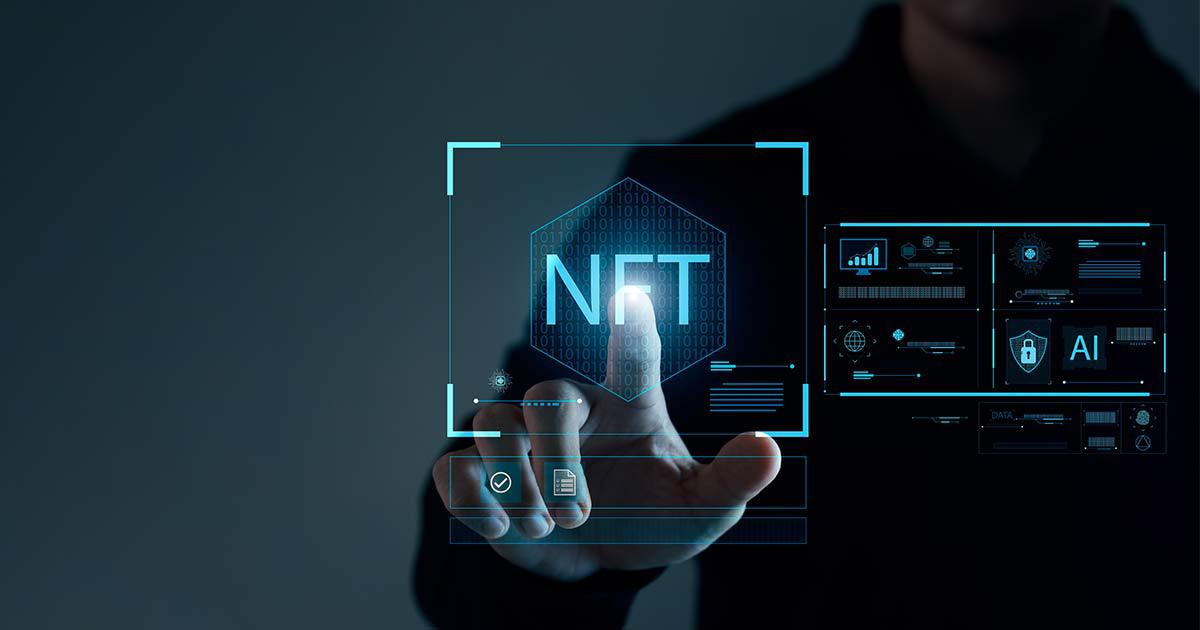 While many digital artists' lives have changed for the better with NFTs, some see them as the worst that has happened to the internet. Non-fungible tokens, more popularly known as NFTs, are images, videos, audio files, game items, or even memes that people buy with cryptocurrency. You can find them being sold on various auction websites or via the artists/creators.
Basically, an NFT is a license of ownership of digital files that can not be traded. They differ in price ranges, but there are a few that have reached astronomical prices in the millions of dollars. Despite this, the NFT owner does not actually own the NFT.
The buyer can only claim a certificate of ownership that says they own a one-of-a-kind art piece in digital form. The buyer's name will be written on Blockchain as proof of purchase. This is what many art collectors' beef is about, that the art can easily be replicated.
NFT buyers are now facing mockery from non-believers. We can now see these skeptics displaying screenshots of the supposedly "one-of-a-kind art pieces." They shame the NFT owners by saying that what they only paid for is a piece of paper that states ownership, nothing more, nothing less.
Additionally, cryptocurrency, with which NFTs are paid, is doing damage to the environment via its mining. Cryptocurrency mining uses a tremendous amount of energy from processes that emit a ludicrous amount of greenhouse gases. It is a terrible process that is not sustainable and harmful to the atmosphere.
The continued popularity of NFTs will definitely result in a climate crisis that the world is already battling against. And aside from the environmental impact, these pointless licenses of ownership, the art is described as visually unattractive, to say the least.
One look at the Bored Ape Yacht Club or the CryptoPunks, it's mind-boggling that people have paid obscene amounts of money for them. You won't even know what's stolen, copied, or AI-generated when buying them.
NFT Scam: The Collectors and Marketplaces
NFT collectors also have begun to display the annoying behavior of being insufferable crypto bros on the internet. Claiming NFTs "as the future of art," they also engage in using discriminatory remarks and show off their clout-chasing attitudes online. An incident of racism was recently found in the form of the NFT collection called the "Meta Slave" collection.
This collection consists of 1,865 portrait photographs of African Americans. It was given the title "Meta Slave," an assigned number, and a roughly $30 (or 0.01 ETH) price tag. Good thing, though, the collection was removed from OpenSea and rebranded with a new name, "Meta Humans."
The NFT marketplace seems to be copying real-life art auctions. And just like it, the NFT landscape is used as a place to engage in money laundering activities. Because of this, the U.S. Treasury Department identified NFTs as an area of concern. The very nature of the marketplace deems it likely to happen even if there are still no documented cases of incarceration.
So, instead of cryptocurrency mining and collecting NFTs as art pieces, let's all give artists the chance to earn by commissioning them to create real art. A one-of-a-kind art piece will benefit both the collector and the artist. Commissioned art is more expensive. However, most artists who sell on a commission basis sell their works at a lower price than NFTs.
If someone wants to support the arts and the artists, they should not care about the exclusivity of an art piece. On the other hand, artists should offer subscription services, set up booths at art conventions, and sell their art online.