Why Is The South Philly Columbus Statue Still There?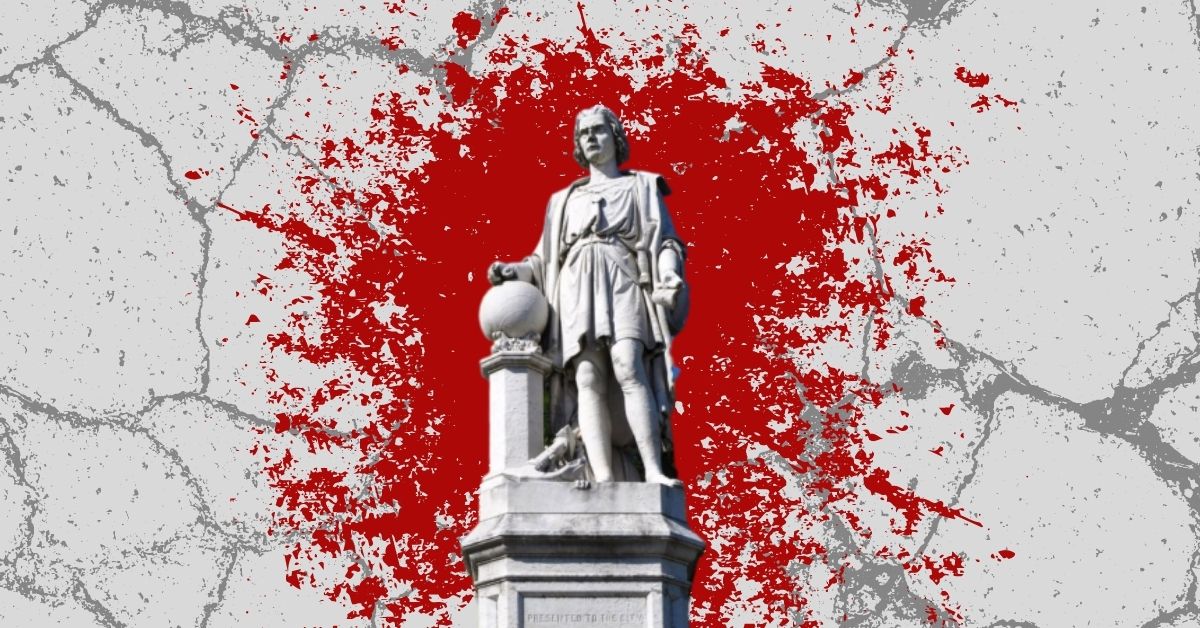 Remember when armed bullies were guarding the Columbus statue in Marconi Plaza, South Philly during the super angry summer of 2020?
Well, it's still there.
The idiots with guns have moved on, but the statue remains in Marconi Plaza. The legal battle for its removal is ongoing.
"The city still intends to move forward with its plan for the relocation of the Christopher Columbus statue." – Kevin Lessard, Mayor's Office Communications Director
The 145-year-old Columbus statue was a gift from the Italian government to Philadelphia as a tribute from Italy to America for the Centennial Exposition of 1876.
Although Spain sponsored Columbus' expedition, Columbus was Italian. Many Italian-Americans view the explorer as a symbol of Italian-American immigration success.
Why?
Italians, like many immigrants in this country, experienced violent xenophobia when arriving in the late 1880s. Christopher Columbus, based on what was being taught about him, became a symbol to latch onto.
Thanks to an effort by an Irish Catholic group, the Knights of Columbus, there was an organized effort to increase the Catholic population in a fairly anti-Catholic country. The Italians were Catholic and therefore embraced by the Knights. So, there was a years-long campaign to erect statues of Christopher Columbus to bond the two groups.
Columbus Day helped Italian-Americans integrate into American culture, to assimilate.
Today, Columbus celebrations amongst Italian-Americans are less about him and more about being a proud Italian-American.
Okay, That's Fine. But Columbus Didn't Even Land In America.
No, he didn't. Columbus landed in what is now the Bahamas. He named the indigenous people living there "Indians" (literally meaning "People of God" at the time) and enslaved them. Columbus's journal entry on 12 October 1492 states:
"Many of the men I have seen have scars on their bodies, and when I made signs to them to find out how this happened, they indicated that people from other nearby islands come to San Salvador to capture them; they defend themselves the best they can. I believe that people from the mainland come here to take them as slaves. 
"They ought to make good and skilled servants, for they repeat very quickly whatever we say to them. I think they can very easily be made Christians, for they seem to have no religion. If it pleases our Lord, I will take six of them to Your Highnesses when I depart, in order that they may learn our language."
For the Americas at the time, it was the beginning of European colonialism, the transatlantic slave trade, and the onset of genocide.
Columbus Was NOT A Hero
It was during Columbus' second voyage in 1493 to the Caribbean that the real crimes began. Columbus and the colonists creating permanent settlements enslaved the indigenous people, including children. They were beaten, raped, tortured, and killed in the name of locating imaginary gold.
In February 1495, Columbus had suppressed a rebellious group of 1,500 Arawaks. 500 were shipped to Spain as slaves. 40% died en route.
Future voyages saw Columbus cracking down on native rebellions against the colonists brutally and viciously. Tactics included parading the dismembered bodies through the streets to discourage future protests.
Again, WHY Do Italian-Americans Defend Columbus So Fiercely?
Because different generations were taught different things. Many of us today act like the power of the internet existed prior to the internet.
The Columbus statue should be removed. It's absurd that over a year later it remains in South Philly, only boarded up.
But – in the interest of lowering the temperature so idiots with guns don't show up protecting a stupid statue – we should acknowledge that for generations of Italian-Americans, Columbus was not a genocidal monster, he was a successful Italian immigrant.
However.
We now know that Christopher Columbus was indeed a genocidal monster and a cruel man.
As we learn, we evolve. There's no logical reason to cling to a Columbus statue any longer. There are people fighting to keep it erect. It's time the statue is removed, and we move on.
Amputees Feel Touch Anew Thanks to New Bionic Arm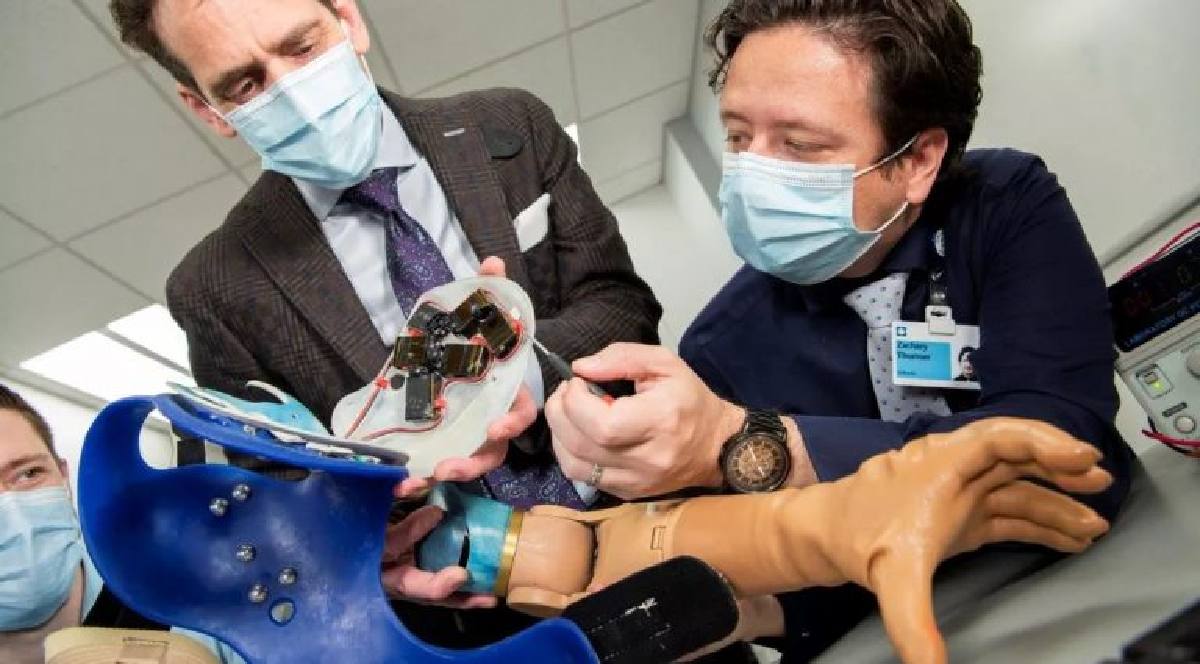 Researchers in a Cleveland clinic have successfully engineered a new bionic arm for patients with upper-limb amputations. The prosthetic arms developed by the scientists from the Lerner Research Institute allow amputees to feel the vital sensations of touching once again. According to new findings, the "bionic arms" let the wearers feel, behave, think, and function like a person without the amputation.
The scientists designed the bionic arms to interface directly with the motor and sensory neurons of the patients. This, in turn, gives them a high level of control and accuracy. What made the project more outstanding was the hardware used.
The researchers made the bionic arms with commercially available hardware. It's to hopefully counter the high prices usually associated with new technologies. Associate professor Paul Marasco from Lerner Research Institute's Department of Biomedical Engineering stated that today, the technology used to create artificial limbs had reached a mechanical roadblock. 
It reached its peak during the Second World War. And so, the bionic arms we know today are those that are unable to provide many intuitive sensations. They give very little help to everyday lives, such as the closing and opening of the hands.
The Prosthetics of the Future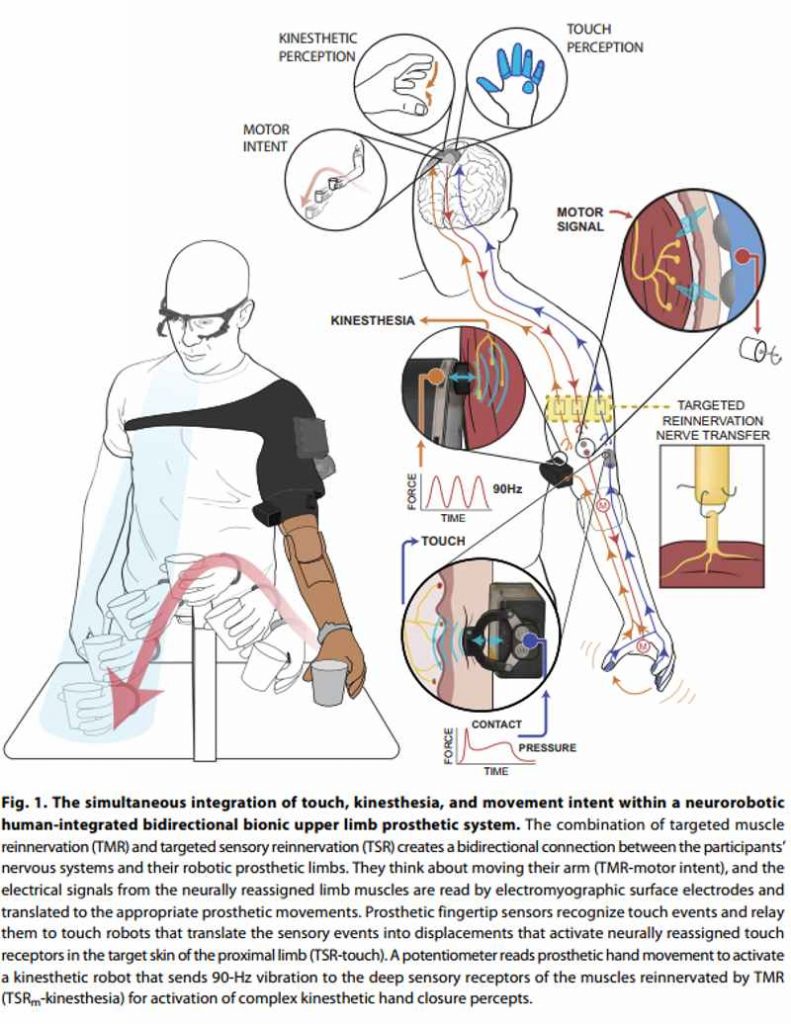 The new bionic arms are an excellent blend of metal with realistic skin tones. The futuristic-looking arms translate data to and from the amputee's brain through high-tech robots around half the size of a matchbox. The arms are able to turn thoughts into actions and contact the brain to send sensations that correspond to that intended action.
The futuristic arms passed several metrics to prove their benefits over traditional artificial limbs. These metrics also indicate the bionic arms' ability to copy the mechanics of one's natural arms and bring back the unconscious reflexes. The bionic system offers three crucial functions—intuitive motor control, intuitive open and closing of the hands, and touch and grip kinesthesia.
Before and After
Traditional prosthetic limbs are unable to recreate seamless movements, such as picking up a cup of coffee. This task is something any groggy person can do on a typical breakfast. This is something we do without much thought as the nerves in our arm muscles respond automatically to our choices.
The researchers tested the bionic device on two subjects using unprecedented analytical tools. The excitement went high when the team discovered that the subjects went back to their reflexive behaviors pre-amputation. It included intuitive grip and natural eye movements. Finally, the amputees were again able to focus their sights away from the limbs.
How The Bionic Arm Works
The futuristic arms consist of three major components: the bionic arm, tiny but powerful robots that act as a control center, and the realignment of nerve endings. Researchers do surgery to take nerve endings from the amputee's healthy part of the arm.
The researchers place the bionic arm on the amputation site, where mini-robots are fitted into a socket. The robots press on specific areas to stimulate the nerve endings when the wearer engages the arm. The researchers added a buzzing feature to the muscles to generate the perceptual illusions of complex hand movement.
Instead of creating the limbs from scratch, the scientists modified the prosthetics limbs that are available off the shelf. Their aim was to fast-track the development and send them to rehabilitation clinics as soon as possible. This also allows for a more cost-effective option than the traditional prosthetic arms.
Furthermore, the bionic arms were designed to cause less pain and injuries than the traditional ones, which is as less advanced. Marasco is hopeful that in the future, these futuristic arms will offer more comfort at less of the price.
For more tech and science news, read more here at Owner's Mag!
What You Know About the Fatal Shooting on Alec Baldwin' Rust Movie Set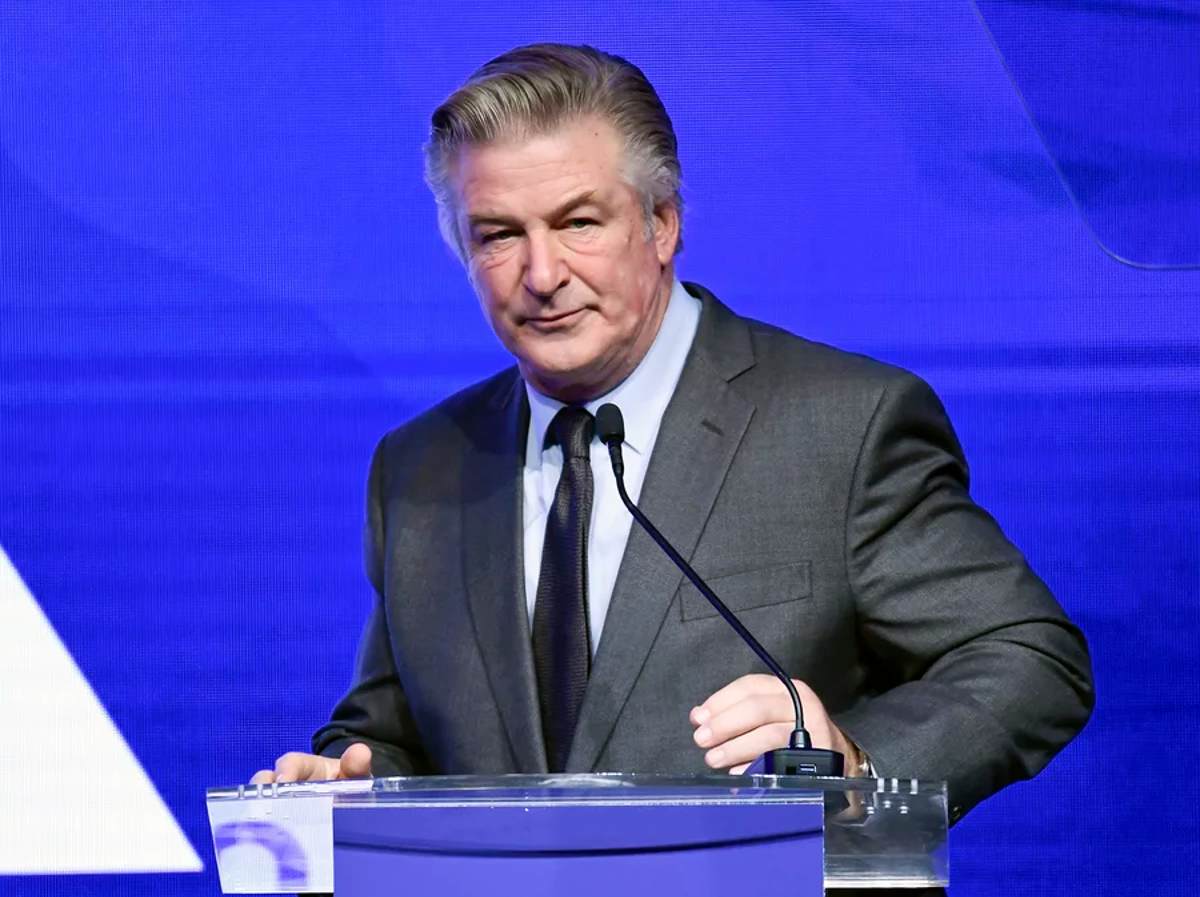 On October 21, a gun being used as a prop by actor Alec Baldwin went off on the filming site of the Western movie "Rust" in New Mexico. The unfortunate incident had killed the film's cinematographer and injured the director.  A few months after the alleged Alec Baldwin Rust shooting, the authorities issued a search warrant for the actor's cell phone. Officials believe that it could hold evidence that might be useful as they investigate the case. 
Baldwin held a revolver in one of the films' rehearsals when it fired. He had asserted that Halyna Hutchins, the cinematographer, herself asked him to point the gun off-cam and toward her armpit before firing it. Joel Souza, the director, was also hurt in the filming site at the Bonanza Creek Ranch.
Baldwin said that he pulled the hammer back at Hutchins cue and that it fired when he let go. Likewise, he said he wasn't aware that the gun contained a live bullet. 
What Investigators Found
Investigators have assumed "some complacency" in how weapons were used on the movie "Rust" set. They are preparing for charges. Plus, they have been working to identify the source of live rounds found at the filming site. 
Based on the search warrant affidavit, detectives are looking for any text messages, photos, videos, calls, or other information related to the movie and the suspected Alec Baldwin Rust shooting incident.
Court documents show that Baldwin told investigators during an interview that there were email exchanges between himself and the film's armorer Gutierrez Reed. In the emails, Reed showed him different styles of guns and that he had requested a bigger one. Baldwin ended up choosing a Colt revolver with a brown handle. 
Moreover, a search of Hutchins' phone revealed conversations about the production back in July and photos of receipts from businesses in Santa Fe.
Baldwin: "Someone is responsible" for the incident but "not me."
In a separate interview with ABC News, Baldwin said he feels mind-boggling sadness and regret over the shooting, but not guilt.
"Someone is responsible for what has occurred, and I can't say who that is, but it's not me. Honestly, if I felt I was accountable, I might have killed myself. There is only one question to be resolved, and that's where the live bullet came from." – Alec Baldwin.
Baldwin explained that he would never point a gun at anyone and pull the trigger at them. He also confirmed that Hutchins directed him to point the weapon just off-camera.
The actor also shared that 45 minutes to an hour before he figured out that a live round had been loaded in the revolver. At first, he thought that Hutchins might have been hurt or had a heart attack.
Baldwin said he met with the Rust's armorer Hanna Gutierrez Reed for a gun training session before the shoot. She appeared capable and responsible, so he assumed that she was fit for the job.
Gutierrez Reed has been in question regarding the case. However, her attorney said she did not put the round in the gun and believes she was a victim of sabotage. Meanwhile, investigators say they have found no evidence of such a claim. Baldwin recounted no manifestation that crew members were unsatisfied with safety conditions on the movie set.
Baldwin emphasized that the incident left him emotionally devastated in the same interview. When asked by an ABC reporter if his career is over, Baldwin responded, 'it could be.'
Production of Rust was suspended indefinitely while the incident is being investigated. 
For other news, read more here in Owner's Mag!
Meet the Man Who Bred Lettuce for Astronauts in Space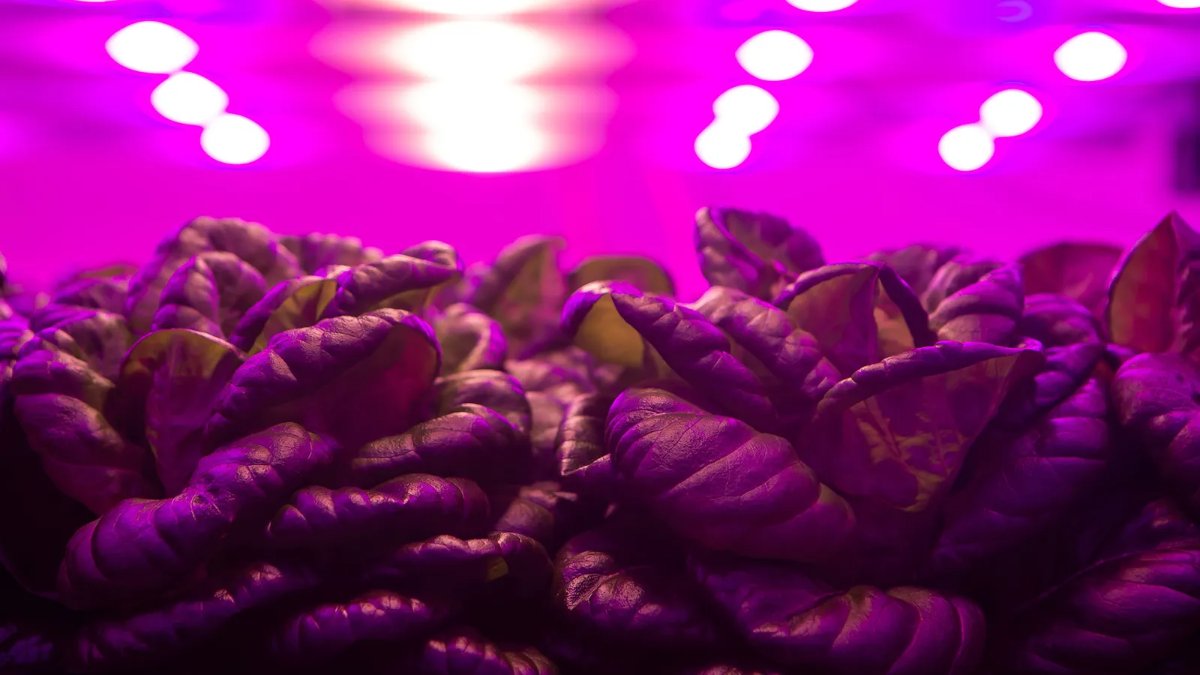 Growing lettuce in space might sound absurd, but this is not a story of fiction. As strange as it may sound, some vegetables like peas and radishes are already being cultivated in space. In fact, the first food grown in space was the potato in 1995. But when Frank Morton first made his patented red lettuce, Outredgeous, he did not expect it to become lettuce for astronauts in space. Be that as it may, imagine his shock when he found out his lettuce was being grown by none other than NASA astronauts in space.
Growing lettuce in space is no small feat, but for humanity's greatest minds, they had a helping hand from a humble hobbyist.
The lettuce affair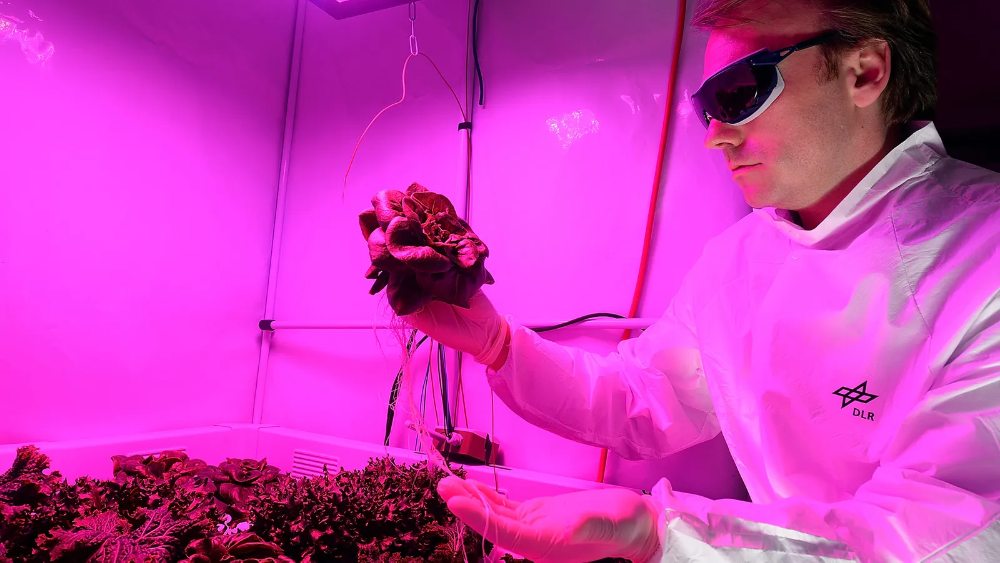 Frank Morton is a prolific lettuce breeder. His love affair with lettuce and plants started over 40 years ago. Since then, his leaves have greatly impacted the food community and other vegetable enthusiasts. His love for lettuce has kept his business alive through the years.
The story of the red lettuce started in 1981. Morton had grown red romaine and green lettuces and decided to save the seeds for growing the next year. When he finally harvested the batch, he saw magical red-colored lettuce over a sea of ordinary green ones. That was his very first and accidental cross.
Since then, he has fallen in love with the Mendelian craft of cross-breeding and genetics. Taken in by curiosity, Morton began to deduce how the genes of the red pigment dominated over the green one. He also wanted to know how to get frilly leaves, like a salad bowl with green lettuce.
From there, he began his experiments on the lettuce heads and how deep of a red he could get it too. Morton says that he eventually grew the lettuce in such a deep red color that many gardeners mistook it for beet. "It was just uncanny," he remarks, hence the name Outredgeous.
Soon enough, Outredgeous seeds became available for the public through Maine-based business, Selected Seeds.
But little did Morton know that he would create the first lettuce grown in space.
A peculiar trait
When he contacted NASA a good decade after his seeds were released for consumption, scientists revealed that his seeds presented an interesting quality. It turns out the scientists were finding a vegetable that would not spread E. coli around the space station. He, in turn, inevitably created lettuce for astronauts in space.
This would prevent the plant from making crew members sick and infecting other vegetables like arugula and kale. Plus, the Outredgous had "less microbial growth" on its leaves, making it the perfect vehicle for a space salad. From there, NASA scientists did their magic and cultivated the seed in the great beyond's vegetable garden.
Aside from that, it also serves as a way for scientists to discern the kinds of microorganisms in space.
A mixed bag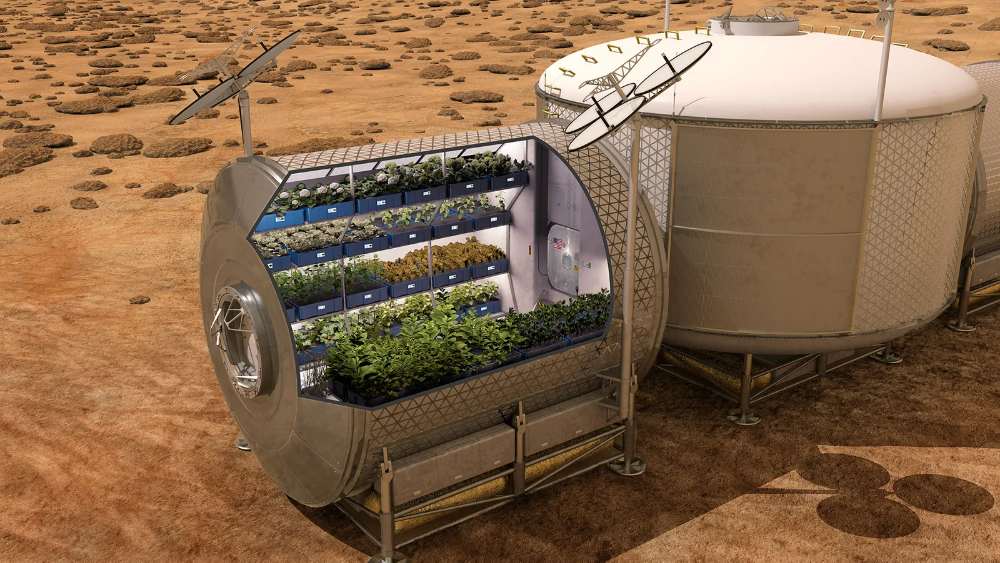 For years, astronauts have only had to rely on fruit mixes and other pre-packaged food for nutrients. Lettuce for astronauts in space seemed like a faraway dream. But Outredgous, and possibly other kinds of cross-bread greens, have proven that fresher and healthier options for astronauts are possible.
The lettuce may not be the first vegetable grown in space, but its growth is vital to the progress of space food.
Today, Morton is, as expected, still experimenting on different kinds of plant breeds. He is currently setting his sights on the iceberg variety. On his progress, he says it is of "bright red on the outside," but he wants a pinkish center.
All these bring a space salad closer and a more interesting life out in space to reality.
For more interesting stories, read more here at Owner's Mag.