Top 10 Shared Hosting Companies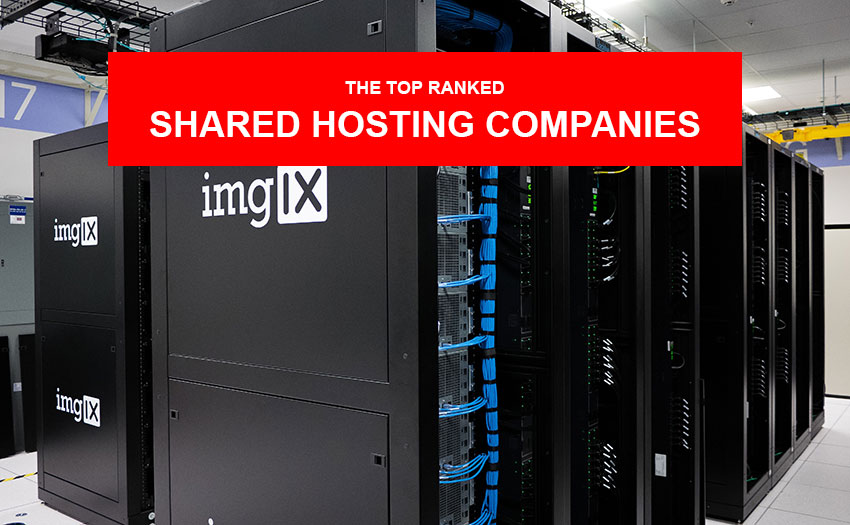 According to Google, if your website takes more than 10 seconds to load, people are 123% inclined to leave your site. That's why you need excellent hosting service to prevent that.
Dedicated hosting services can help ease that pain, but it can break your bank. So, it's best to go for an affordable option so you can save up on the things that matter. That's why you should consider going for a shared hosting service to keep your site running smoothly.
Let's take a look at the top 10 shared hosting companies on the internet.
1. FastComet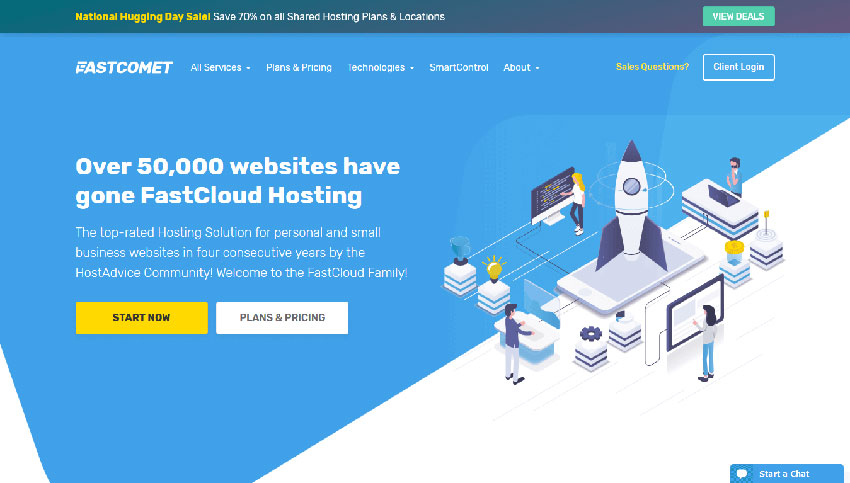 FastComet renamed its shared hosting services to FastCloud plans. Previously, FastComet named it StartSmart, ScaleRight, and SpeedUp.
Features include the following:
cPanel
SSD Space
Free Domain Transfer
Free Website Transfer
Unlimited bandwidth
The regular price for their FastCloud plans starts at $9.95/mo, while the most expensive one, FastCloud Extra, is $19.95/mo. At the time of writing, all plans are 70% off with FastCloud at $2.95, FastCloud Plus at $4.45, and FastCloud Extra at $5.95.
FastComet users may experience faster loading times boasting speeds at 200 milliseconds. Not only that, but users get a 99.99% uptime. So, website visitors don't encounter any site downtime. Plus, according to Website Host Rating, their shared server is secure for all users, which is why it's one of the top 10 shared hosting companies on the net.
According to Blogger Sneed, there's no dedicated IP address for the shared hosting server. While FastComet has better loading times and even performance than its competitors, the FastCloud plan may not load faster than usual. So, it's a much better option to upgrade to the higher plans.
2. ChemiCloud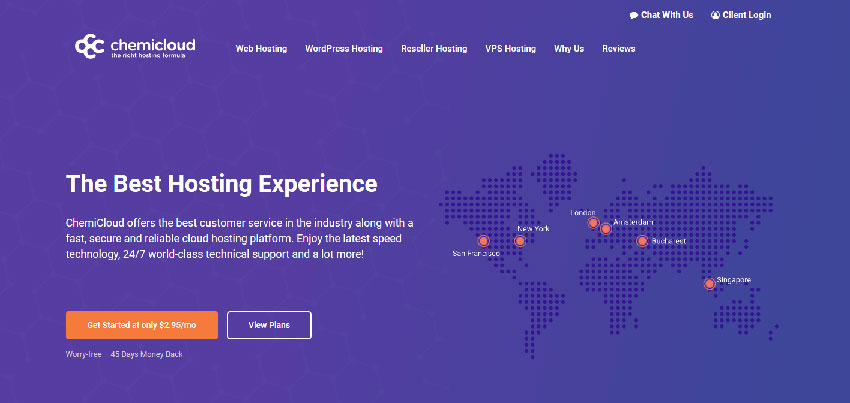 Potential customers of ChemiCloud can choose among three plans on the site. It's on sale at the time of writing, so the most affordable plan is the Web Hosting Starter for 3.95/mo for three years. ChemiCloud priced it originally for $7.90/mo. Their most expensive plan, the Web Hosting Turbo, is for $7.66/mo for three years. It's 10x faster than its two other plans.
Some features of the ChemiCloud plans:
Free Let's Encrypt SSL
Different server locations
Free migrations
For some experts, uptime is one of the many pros of the ChemiCloud hosting service. Rare are downtimes with using ChemiCloud, and there's a 99.98% of uptime most of the time. Another thing is you can migrate your site for free within 24 hours, WP Glossy says.
According to Host Review Now, ChemiCloud can be difficult to navigate since there's no FAQ or guides. Billing may become an issue for many users due to its billing cycles.
3. iPage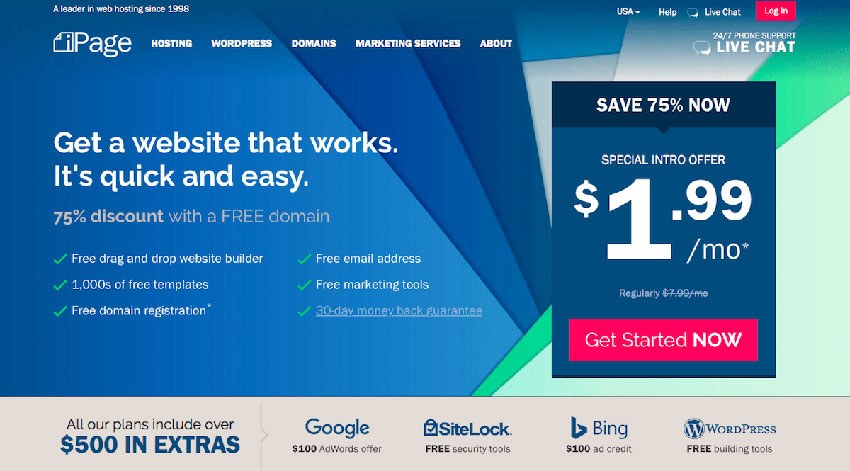 For many users, iPage is one of the top 10 shared hosting companies. The cost for an iPage shared hosting service is $1.99/mo (regularly $7.99/mo) for the first term of service. Users get some of the following features:
Free SSL certificate
Unlimited disk space
Shopping cart integration
One pro of the iPage hosting service is its user-friendly cPanel that even beginners can use easily. It's great for small business owners that need a domain quickly. TechRadar also noted that it has incredible performance even during the testing period.
Even if the starter price is lower than most hosting services, iPage tends to upsell to their customers. Another con for using the iPage shared hosting service is there's no cPanel. Besides, users have mixed reviews over their support. Also, if you'll have to migrate a site, you'll need to pay $150.
4. Hostpapa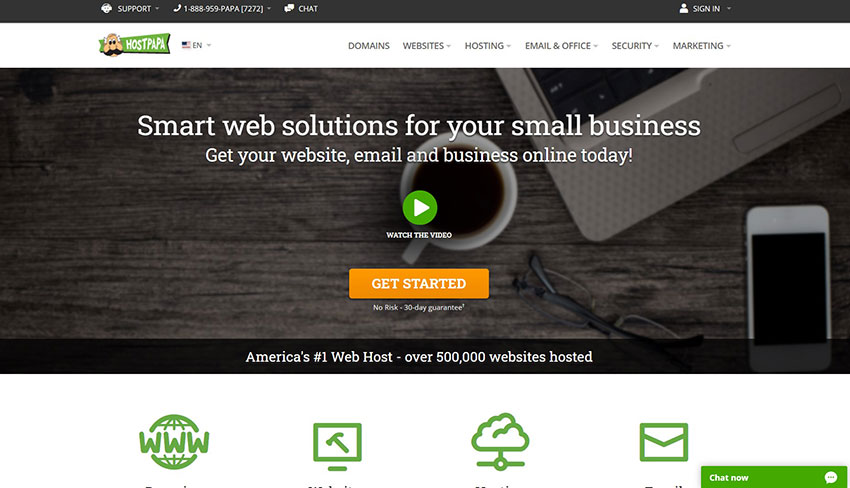 Hostpapa offers three shared hosting plans for potential customers: Starter, Business, and Business Pro. The hosting site recommends that its customers go for a Business plan. Its regular price is $12.99/mo, but they have a deal that is $3.95/mo for three years. The most expensive subscription is $19.99/mo (regular price), and their most affordable is $7.99/mo.
You can get the following features in all plans:
SSD Storage
Unmetered bandwidth
Free domain registration
Choose between a Canada or US server
Hosting Facts says that small businesses can get a bang for their buck on the Starter Plan. They offer essential features even on the plan, so it's good value for money. Another reason why small businesses could go for Hostpapa is because of the performance and speed it gives to their sites.
According to Hosting Facts, additional fees can become a deal-breaker for some potential customers. Service can be a hit or a miss from users who left reviews in TrustPilot and Host Advice.
5. Arvixe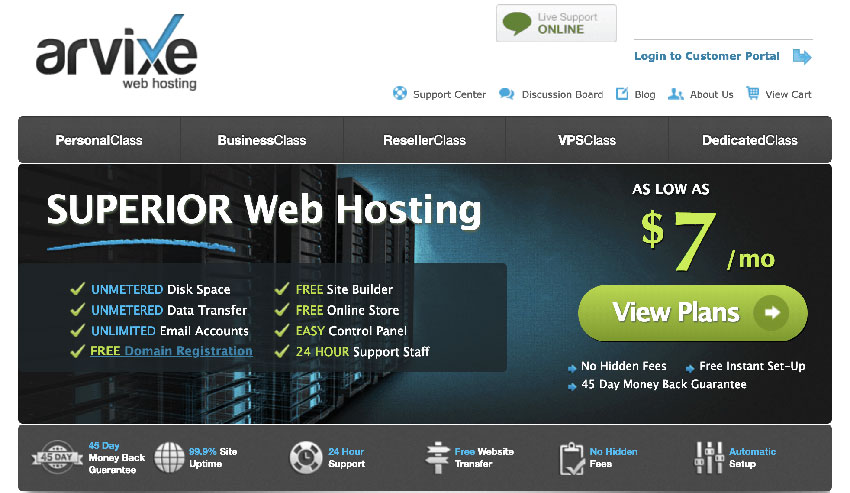 Arvixe has two plans with two categories for its shared hosting service. You can choose between a personal or business plan and a Linux or Windows shared hosting one.
Their most affordable shared hosting service is the PersonalClass Linux shared hosting service that starts at $7.70/mo. You can get a PersonalClass Pro starting at $11.00/mo. You can upgrade to more features for $20/mo.
Some features of the PersonalClass plan are:
Unlimited disk space
Free domain name
Use of cPanel
Arvixe isn't just a website hosting site. You can build a site and get excellent uptime during the testing period, according to PCMag. Plus, you may get a 60-day money-back guarantee if you want to try out Arvixe for a while.
One disadvantage of using Arvixe is that you'll need to buy an SSL certificate for $25.00 a year. You might want to consider other hosting sites if you need support often since many users across different review sites aren't pleased with them.
6. Namecheap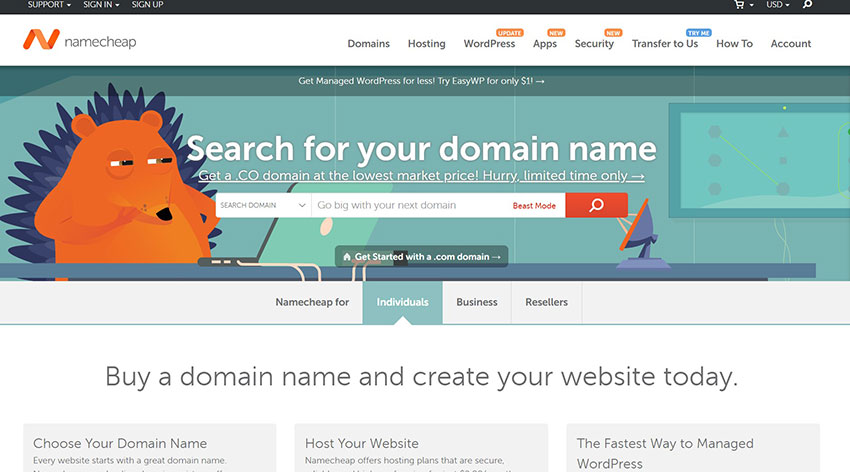 If you want to avail of a Namecheap shared hosting server, you've got three options and two servers to pick from before you purchase a plan. You can opt for a Stellar, Stellar Plus, or Stellar Business plan. Meanwhile, the two data center locations available are US and UK.
Small businesses can get more out of a yearly subscription on a US server since it also includes cloud storage. The price is $52.88 for the 1st year and $104.88 a year ($8.88/mo). They do recommend availing of the Stellar Plus subscription. You'll pay $29.28/yr for the first year, and it renews at $57.88/yr ($4.88/mo).
Some features you get on the Stellar plans are:
50GB SSD
Unlimited websites
Free one domain name
According to WhoIs Hosting This, your account and data are secure on Namecheap because they enable two-factor authentication. The cPanel is also something many find an advantage against its competitors. It's because of the ease of use and design.
Some experts note they face issues over uptime. They found that it has less than 99.99% uptime, which isn't a good thing. Plus, not many are satisfied with the support given by Namecheap.
7. Hostinger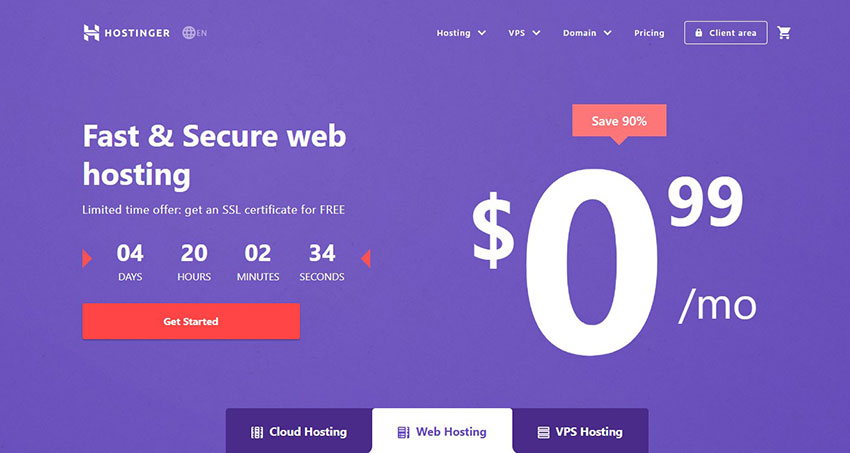 Hostinger recommends that small businesses go for Business Shared Hosting for $3.99/mo for four years. It will renew to its regular rate of $15.99 after that period. Its most affordable plan, the Single Shared Hosting Plan, is at $0.99/mo for four years. The Single Shared Hosting plan is limited, so it's best to opt for a Premium Shared Hosting plan or higher to get more features.
Here are some features you get if you choose a Premium Shared Hosting plan and above:
Free SSL certificate
Free domain
Unlimited bandwidth
Unlimited number of websites
If you want to save money, you'll need to avail of a 1, 2, or 4-year plan.
Experts notice that support is one of its main issues because you can't call their support. Otherwise, many do like that support is responsive online, so that's a plus. That's why users do find that Hostinger is one of the top 10 shared hosting companies.
8. KnownHost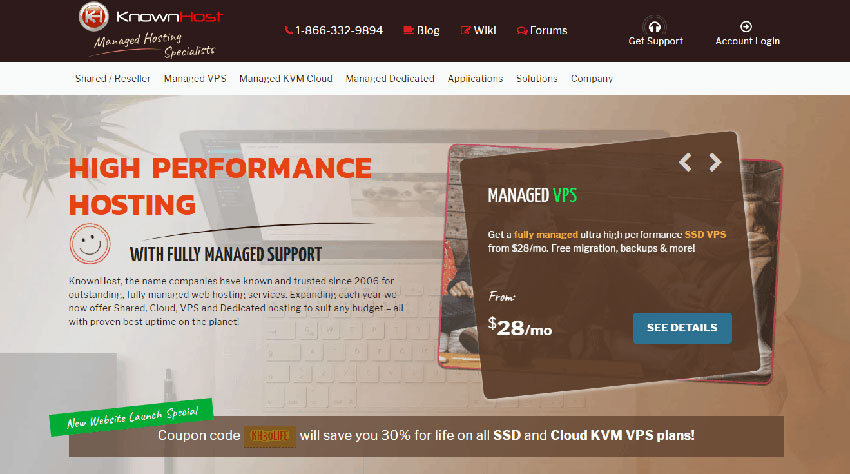 For KnownHost, they present you with three options (prices discounted for three years only):
Basic ($3.47/mo)
Standard ($6.47/mo)
Professional ($9.97/mo)
KnownHost promises unlimited bandwidth for all tiers and free SSL certificates.
Experts and users alike report that uptimes are as advertised. It seems many find satisfaction with support also. One downside about using KnownHost is that it hosts using Linux only. Otherwise, it's an excellent service overall.
9. Hostens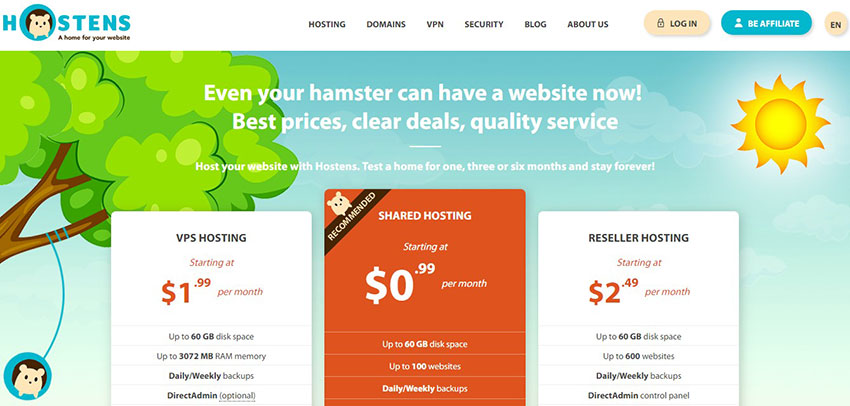 Like most of the shared hosting companies on this list, they also offer a 1, 2, or 3-year subscription. But if you just want to test the waters on Hostens, you're free to opt for a monthly subscription paying their regular price.
Their most affordable plan is the S10 plan for only $0.99/mo for three years. They do suggest you avail of their S20 plan for $1.80/mo for three years. Their most expensive shared hosting plan is $3.60/mo for three years.
Common features of the three plans:
cPanel
Free website builder
Different server locations
Aside from its affordability, Website Planet finds that there's the ease of use and the one-click installer for programs. One main disadvantage of using Hostens, though, is it doesn't offer DDoS, and it could affect your website. Despite such, it's one of the top 10 shared hosting companies on the list.
10. TMDHosting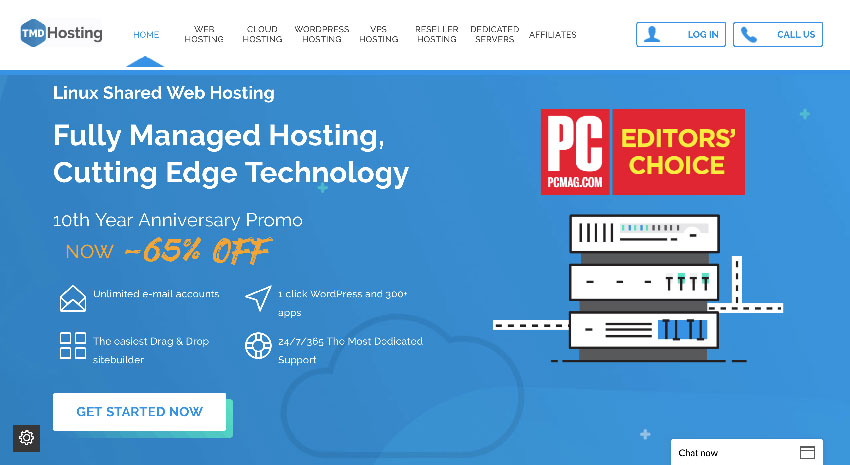 Similar to other hosting companies, you have three plan options that would best suit your small business. Their recommendation is the Business Plan priced $4.95/mo, while the regular price is $7.95/mo.
You can get the following perks when you use TMD Hosting:
Unlimited SSD space
Unlimited bandwidth
Let's Encrypt SSL
Plesk Control Panel
Website Planet finds that free daily backups are helpful. Another point goes to TMDHosting because they have servers in different locations. However, there are frequent complaints about billing from users. Other than that, TMDHosting is one of the top 10 shared hosting services for some users.
Businesses To Start Post COVID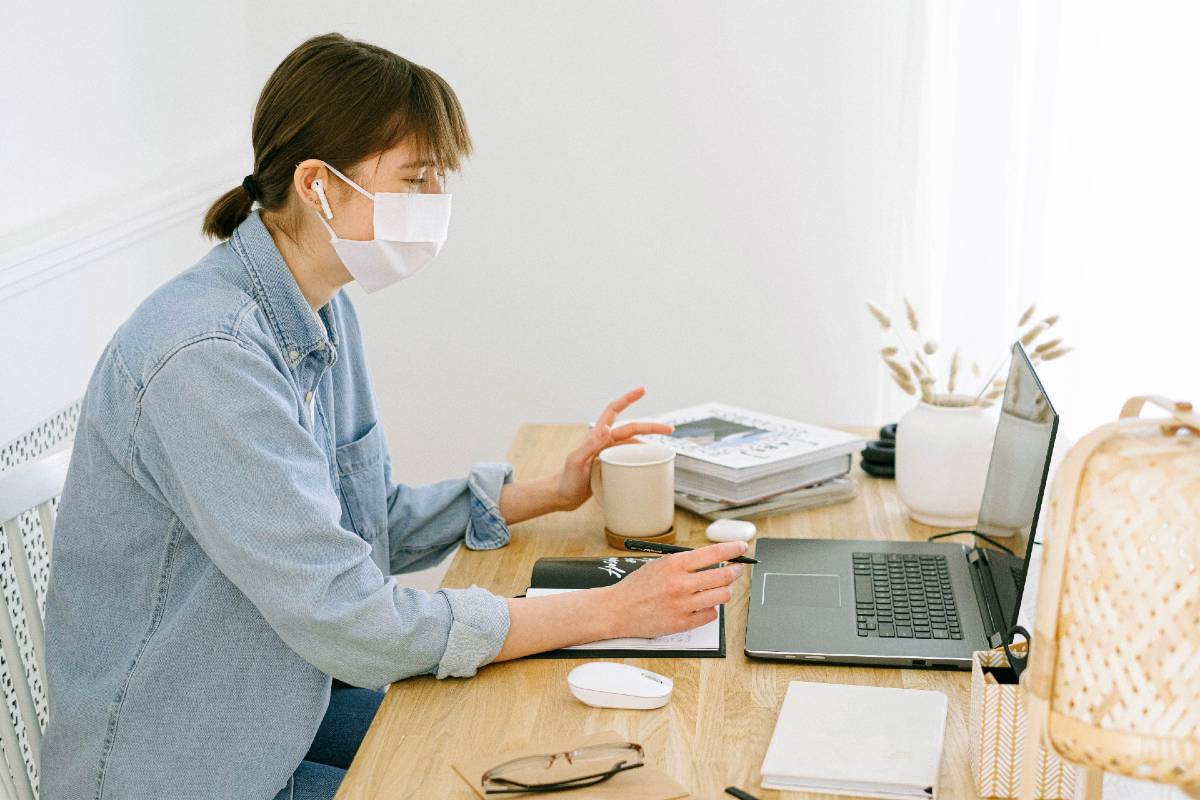 Coronavirus disease (COVID-19) has forever changed our lives, including how we do business. Despite the temporary halt during the pandemic's onset, more and more ventures have been bouncing back strong.
That said, it's a good time as any to seize the opportunity to offer products or services people need under the new normal. And if you're thinking of starting a business to start post covid, you certainly won't run out of excellent ideas.
If you're wondering what industries are projected to reign supreme in a post-pandemic world, here are a few options you might want to consider.
1. Online Merchandise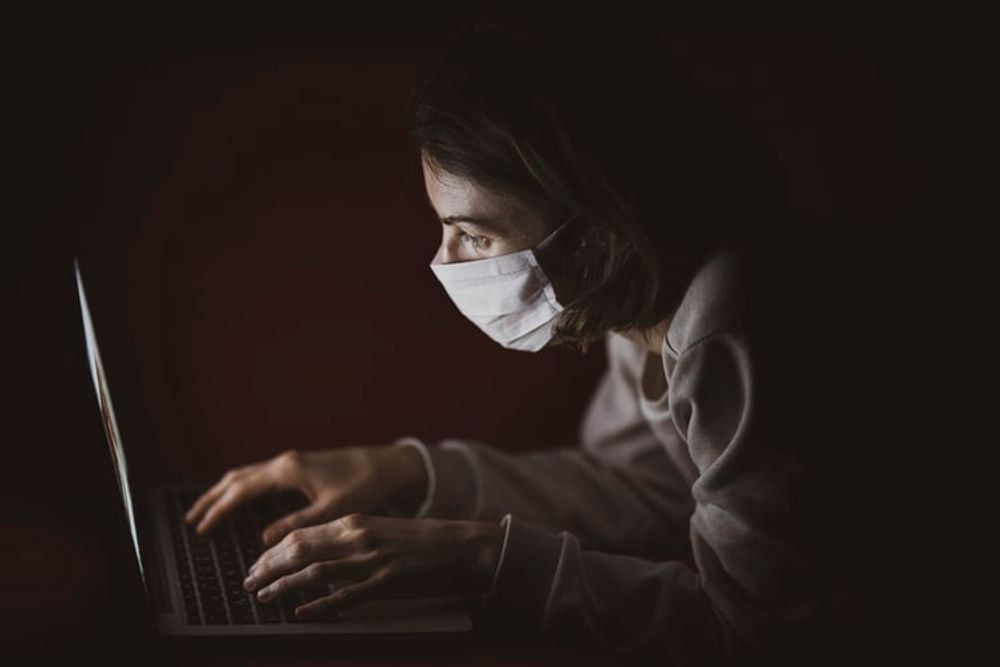 Online shopping might have been popular even before the pandemic. However, the threat of catching the virus has made eCommerce all the more relevant. In fact, a survey by the United Nations Conference on Trade and Development (UNCTAD), online purchases rose throughout the pandemic.
That said, if you're looking for a business to start post covid, an eCommerce venture has never been as attractive as it is now.
According to a report, items that have been selling out from online shops during the pandemic include cleaning materials, thermometers, board games, baking supplies, fitness equipment, and home office supplies.
Whether you're offering essential needs like food and toiletries or miscellaneous items like gifts and hobby-related items, eCommerce is the way to go.
2. Local Delivery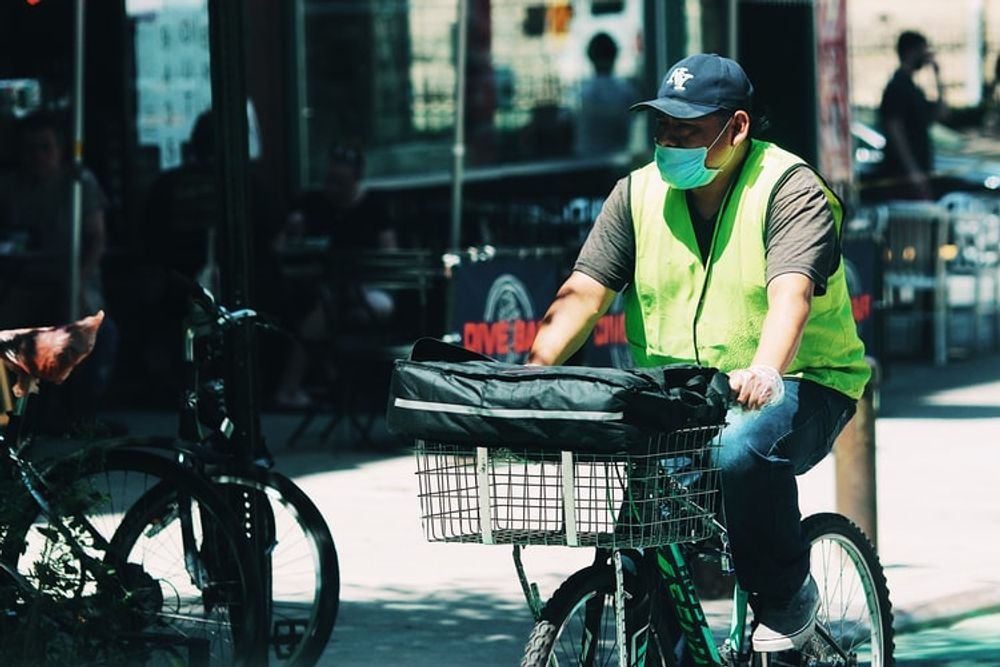 When the pandemic first broke out, people relied on deliveries for their needs. And now that they've come to appreciate the convenience of effortless shopping, the delivery industry will only flourish even more.
Many are exploring the idea of offering "hyperlocal" delivery or catering to a certain niche. For instance, focusing on a specific service such as beauty products, pet supplies, or medical needs. This narrows your services to a specific product set, making you a go-to venture for things related to your brand focus.
3. Home Improvement
It may be cabin fever at work, but being stuck at home can push people to think of ways to improve their living space. A survey by Bank of America says over 7 out of 10 Americans tacked home improvement projects during the pandemic.
The good news is, more projects are scheduled in 2021, so surely won't be late to the party. Some of the products and services to consider are home office space and children's playroom solutions. Many homeowners are also looking to extend their living space through outdoor amenities like patios. These projects allow them to enjoy the outdoors without having to brave crowded parks or public places.
4. Home Workout and Health Tools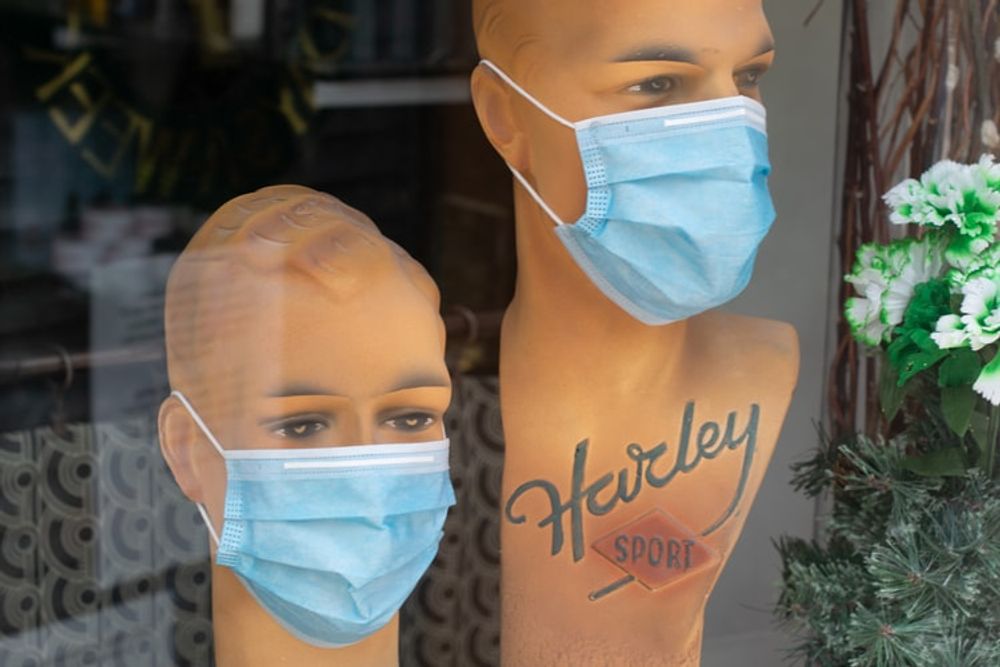 As mentioned from the UNCTAD survey above, fitness equipment was one of the best-selling items during the pandemic. Added to that, a survey says almost 6 out of 10 Americans aren't leaning to renew their gym membership after the crisis.
For one, some aren't comfy using the same gym equipment as other members with a virus going around.
With more people trying to avoid outdoor exercise and fitness gyms, focusing on home workout is a good business to start post covid. Whether you're leaning towards workout apps, gym equipment, or health products like meal plans, it's best to strike while the iron is hot.
5. Online Teaching
With face-to-face classes discouraged to prevent the spread of COVID, many people are turning to the internet for instruction. This presents a great opportunity for entrepreneurs in the education and instruction sector.
A report tells us that enrollment at Coursera swelled up to 640% higher from mid-March to mid-April compared to the same period in 2019. This only goes to show that massive open online classes or MOOCs will surely enjoy more prominence from hereon.
But online business opportunities aren't limited to MOOCs. Learners are just as keen to attend webinars and online workshops just as long as they won't have to step outdoors to learn.
The Takeaway
Here are the key factors to remember when brainstorming for a business to start post covid:
Less to no contact. With social distancing at the front and center of policies implemented to curb the virus's spread, it's best to focus on ventures that offer products and services without requiring physical contact.
Convenience. Even without state-mandated lockdowns in place, many people choose to limit going out to avoid exposure to the virus. That said, people now put a premium on products and services they can get right at their doorstep.
Agility. The COVID-19 crisis taught us that the world could change without warning. In one snap, restaurant dine-ins became curbside pickups, and gym classes were held online. Even babysitters turned to Zoom to entertain kids! Your business model must be able to adapt to societal changes.
Without a doubt, the pandemic has caused a huge economic setback this year. But more than anything, it has pushed entrepreneurs to stretch their creativity and become more flexible to adapt to changing times.
My Honest Review of Flocksy's Unlimited Creative Services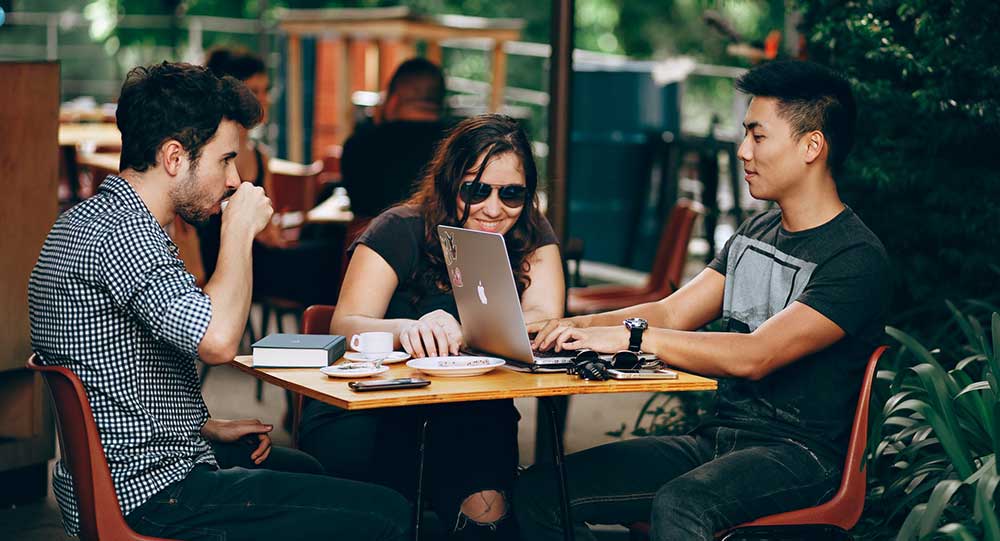 There are more unlimited graphic design services emerging every day. Flocksy stands out as one of the top competitors in the space. After this review, you'll have a better understanding of whether Flocksy is the best design option for your business.
Flocksy Overview
Flocksy works on an unlimited number of designs and revisions for a flat monthly fee. Unlike many of the other unlimited graphic design services, they also offer copywriting and web development.

How does Flocksy / unlimited graphic design work?
Unlimited graphic design services are an alternative solution for those who need design help but do not need a full design team. They all have similar promises:
24-48 turnaround time
Flat monthly rate
Dedicated designers
Money back guarantee
Lower cost than hiring an in-house designer
Who is Flocksy good for?
The unlimited creative business model that Flocksy provides is good for both big and small businesses. Some of these include:
Corporations in need of consistent blog content
Influencers and bloggers in need of social media design, thumbnails, and descriptions
Marketers who need press releases written
Entrepreneurs in need of a new website
Small businesses in need of advertising designs
Brands that use Flocksy
On Flocksy's website, they mention that they've worked with over 1000 brands including Harley Davidson, State Farm, and Forbes.

Their portfolio also shows projects that they've completed for other clients. There are t-shirt designs, marketing materials, copywriting examples, videos, and web development done for both large and small organizations.
Flocksy pricing
Flocksy has two options for pricing. $995/month for the All Access Plan and $420/month for the Team Plan.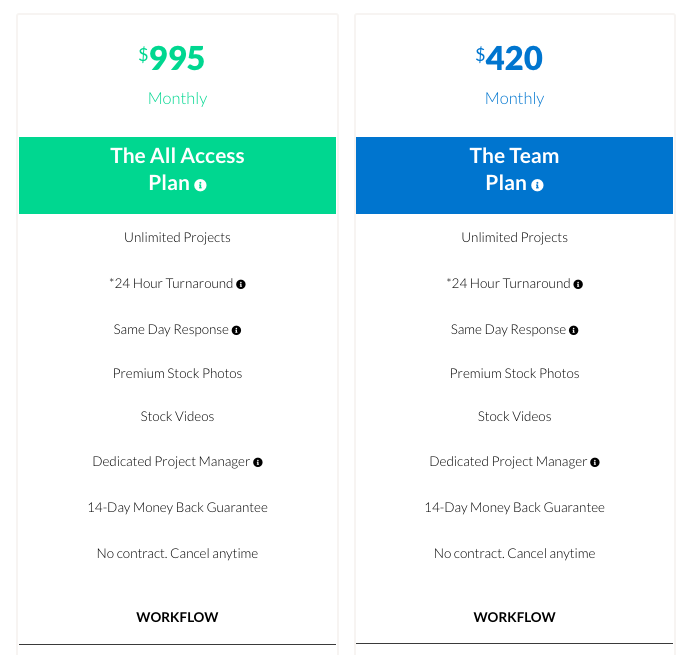 Flocksy review
What I like about Flocksy:
Manage your projects on their Project Management board
They have a custom team created for you on your dashboard
Project manager who manages all my projects
Image tagging to give revision notes
All services included in pricing
Support through email, chat, and phone
What I don't like about Flocksy:
Offshore team may be difficult to communicate with without the project manager
Adjusting to designer and writer skillsets
Flocksy alternatives
Penji (Read our full review + special promo code!)
Kimp
Design Pickle
Kappa99
GraphicsZoo
Are Standing Desks Worth It?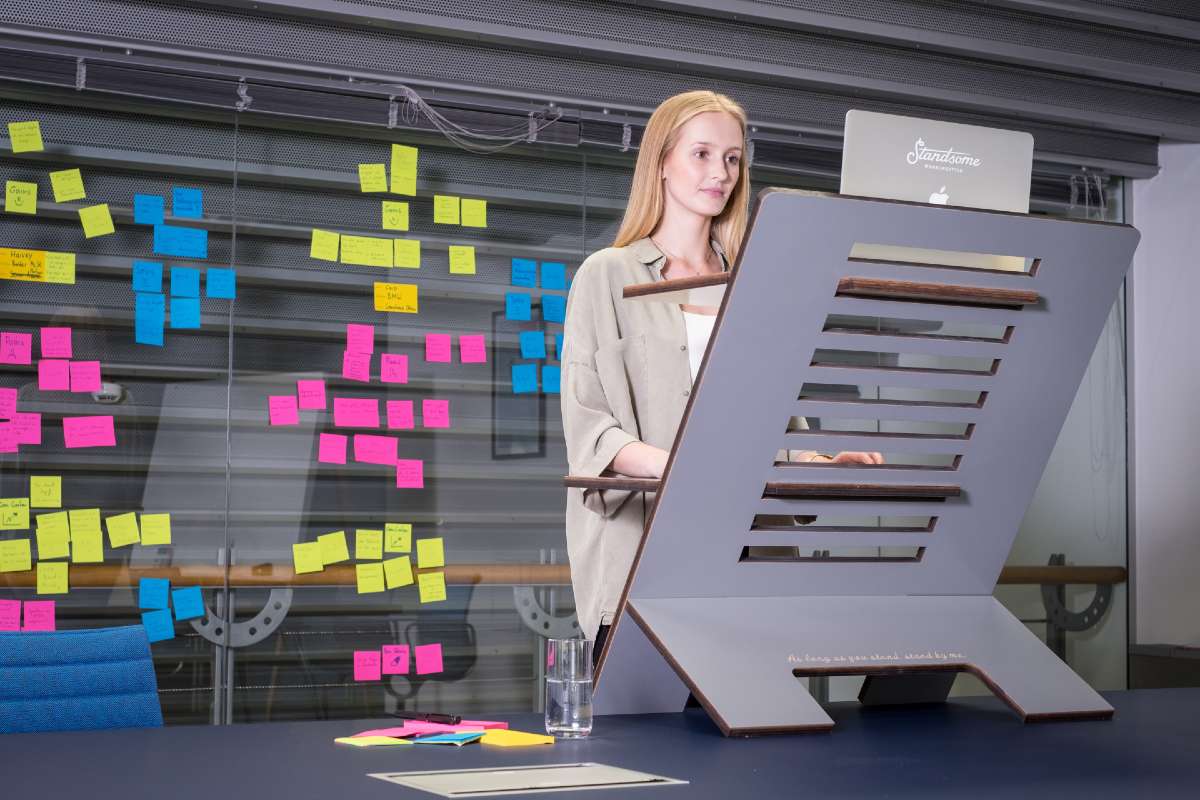 For most working adults, being strapped to a desk for hours every day means dealing with back pains and other ailments like high blood pressure and excess body fat.
To save our lower back (and most likely, to introduce a new product in the market), furniture makers have come up with a solution – standing desks.
With all the hype built around the table that allows us to work on our feet, the question remains – are standing desks worth it? Let's examine the advantages and disadvantages to help us make a stand.
Pros and Cons: Are Standing Desks Worth It?
We often hear the adage, "Sitting is the new smoking." According to experts, sitting for long periods can be associated with health issues, such as obesity, diabetes, heart disease, and even cancer.
With that in mind, it's no wonder that standing desks are making the rounds these days. In fact, it's seen as a healthier alternative to the traditional version linked to ailments mentioned above.
Despite the perceived novelty of a desk that lets you stand while working, the idea behind the product isn't as new as it seems. For instance, some claim that Leonardo da Vinci used a standing desk while painting. There are also accounts saying that this type of furniture was common among wealthy English households during the 18th century.
If these anecdotes were real, our forefathers must have also explored the idea of avoiding extended periods of sitting down. Which leads us back to the questions: are standing desks worth it, or are they overrated?
Pros
Here are some benefits of a standing desk:
Improves energy
Helps improve posture
Makes it easier to move, thereby keeping you on the go
Helps avoid health issues linked to sitting for extended periods
Cons
Below are some disadvantages of a standing desk:
Can be hard on your legs and feet, especially if you're wearing high heels
Reduces privacy if used in traditional offices
Can be more tiring if used for longer periods
So, are standing desks worth it? It depends on which of the pros and cons above are the most important to you.
For instance, a standing desk might be an excellent choice for your home office since you'll be wearing comfy slippers while working. However, it may be a different story if you're acquiring furniture for an actual office where users wear less uncomfortable footwear.
On another note, a standing desk can be well worth it if you want to move more for health reasons. Standing encourages you to move now and then, avoiding a long period of being in the same position.
Those who find it impractical to buy a new desk choose to get a desk converter instead. It's a small table placed on top of an existing desk, allowing one to stand while working.
5 Standing Desks to Consider
If you're looking for the best standing desk in the market, here are five fantastic options to consider:
1. iMovR Lander Desk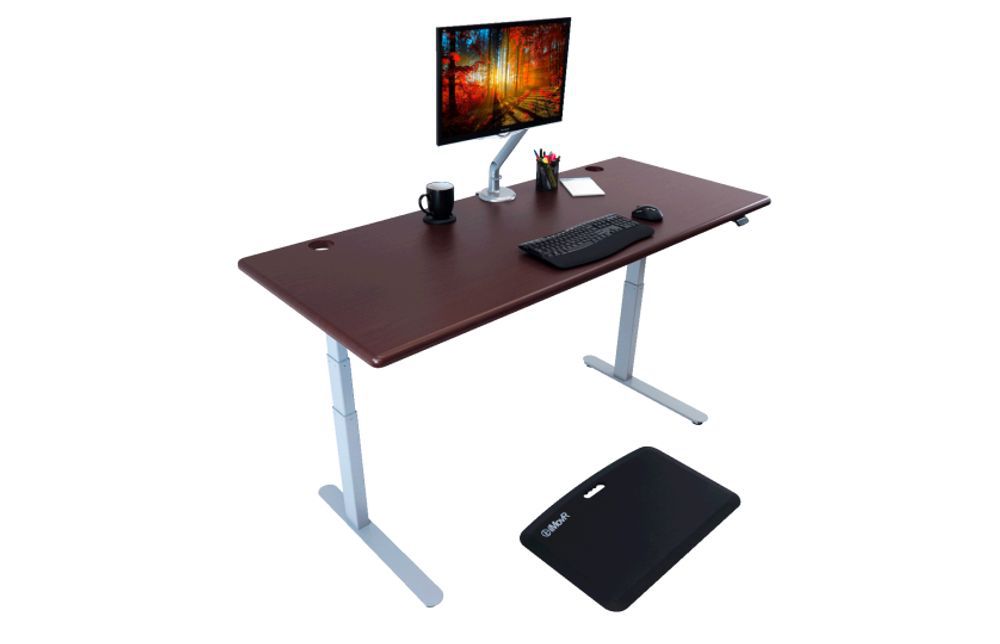 The people who designed Lander Desk from iMovR put a premium on ease-of-use. For one, it's delivered to users "98% factory pre-assembled." This means you won't need tools to assemble the desk. Added to that, you can sync the hand controller to your smartphone for touchless controls.
Price: iMovR Lander Desk costs $1,049 on iMovR's website.
2. UPLIFT V2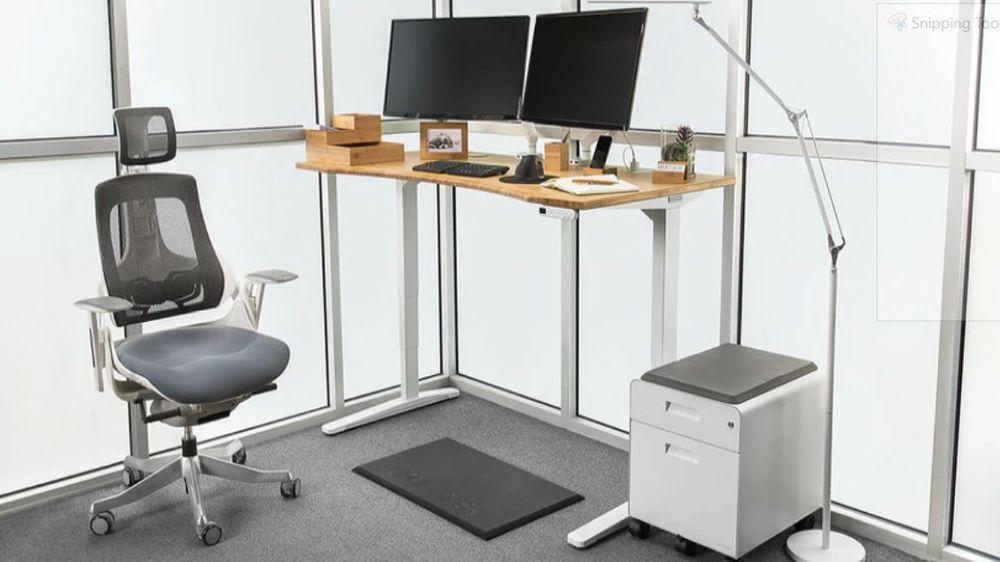 This product was chosen "Best Standing Desk" by Wirecutter twice in a row. A Certified Professional Ergonomist, this desk features a vertical height adjustment range, making it a good fit for users of all heights. It's also quite sturdy, with a 355 lb lifting capacity. You can choose from more than a dozen variants – from walnut and rubberwood to ash gray and whiteboard.
Price: UPLIFT V2 sells for $599.00 from their website.
3. Ikea IDÅSEN Standing Desk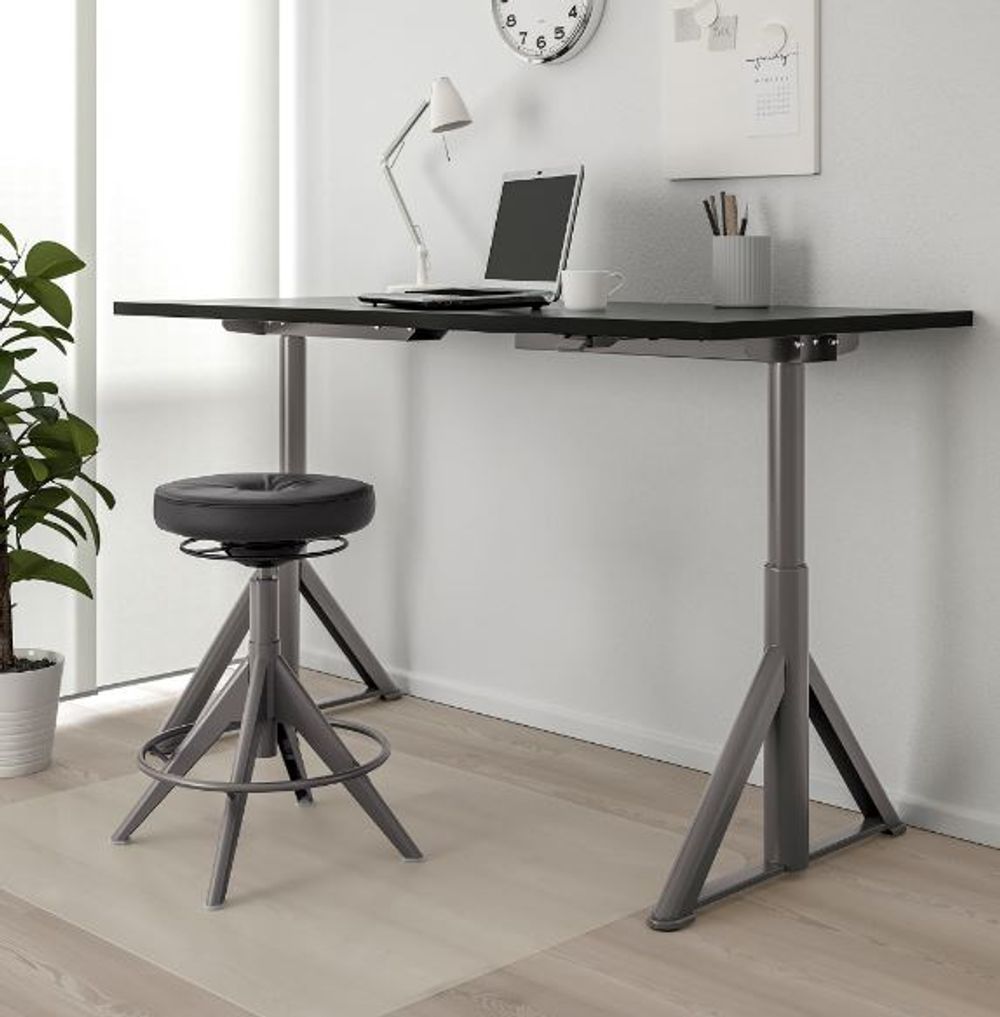 If you're looking for an Ikea standing desk, IDÅSEN variant is a good option to look at. It's a simple but reliable desk that's designed to "outlast years of coffee and hard work." Besides giving the user ample space to work on, it also features a solution to keep cords neat and organized underneath.
Price: IDÅSEN Standing Desk sells for $599 on Ikea's website.
4. Fully Jarvis Bamboo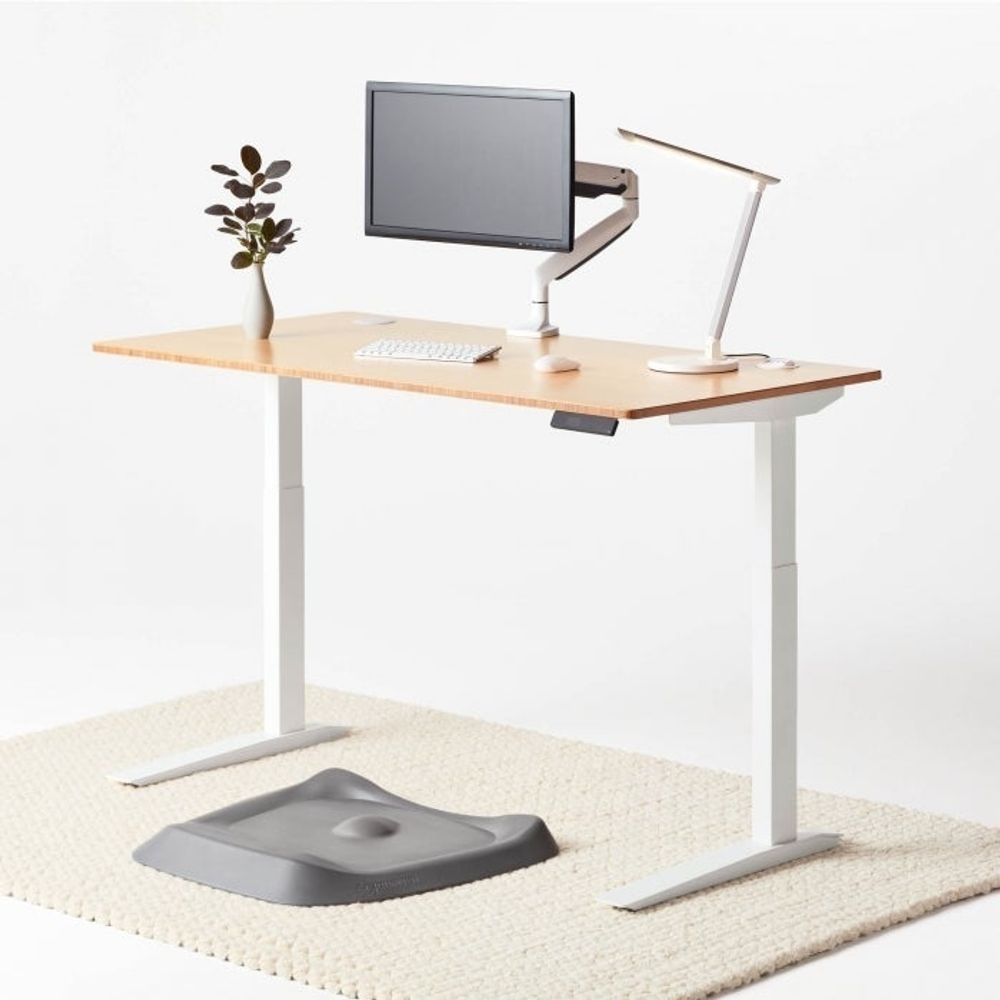 If you're a conscious shopper looking for a desk made from sustainable materials, Jarvis Standing Desk is worth considering. The sleek and elegant standing desk is made from eco-friendly bamboo, coupled with the brand's award-winning frame. It also has an LED-programmable handset you can use to adjust the height of the desk.
Price: Jarvis Standing Desk costs €579.00 or around $680 available on Fully's website.
5. Varidesk Electric Standing Desk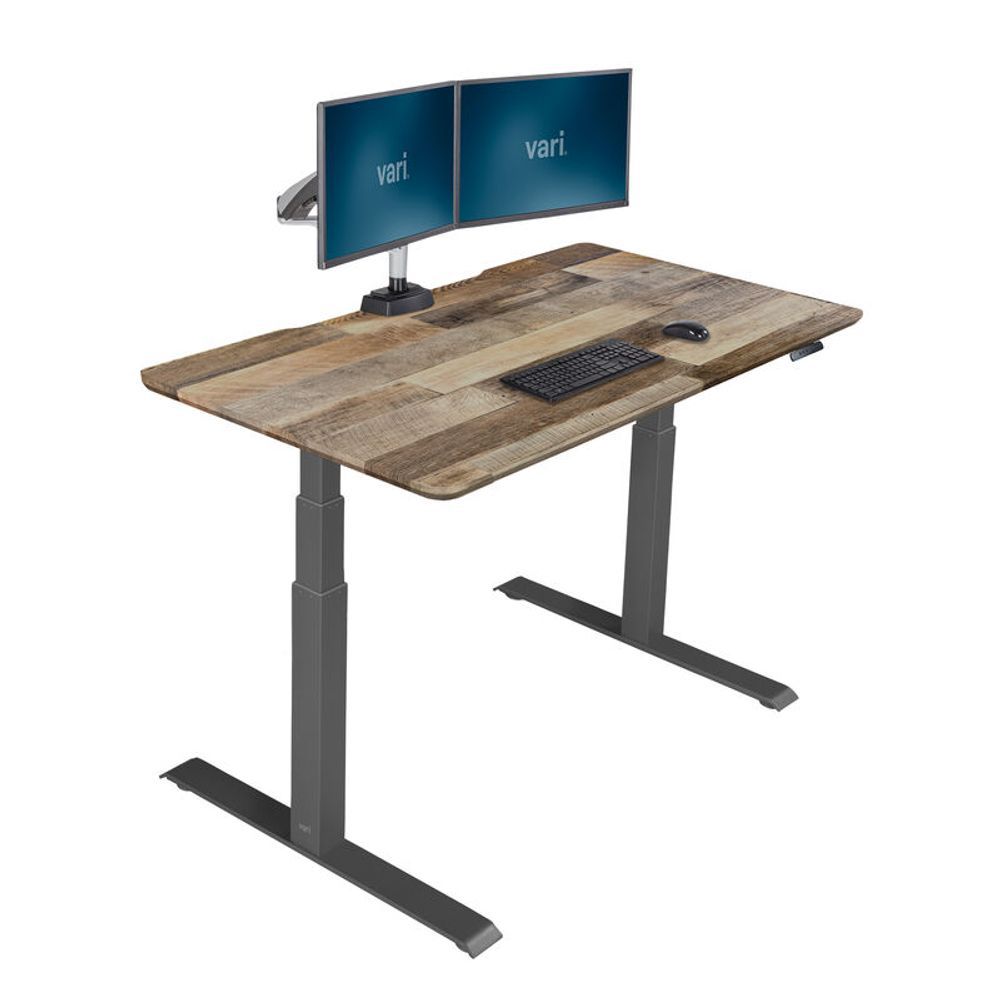 Varidesk Electric Standing Desk features a quiet but powerful electric motor and four programmable memory settings. The heavy-duty frame pairs well with T-Style legs and a durable laminate finish. It comes in five variants: white, black, butcher block, reclaimed wood, and dark wood. The desk comes with easy-to-use tools allowing you to set it up in minutes.
Price: Varidesk Electric Standing Desk 60×30 comes at $650 on their website.