The Best Competitive Gaming Chairs of 2019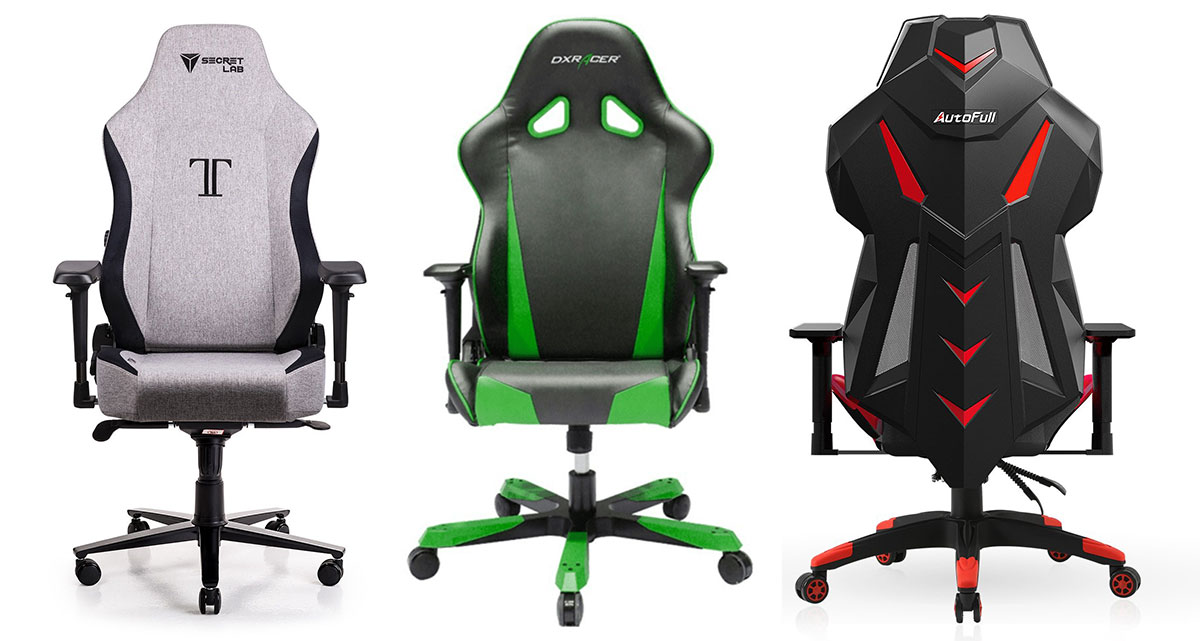 Competitive gaming is still a relatively new phenomenon. And with it comes the development of all sorts of peripherals and gadgets to give players in the competitive space an edge. Gaming used to be much simpler back when I was in grade school. I used to bike over my friend's house after school. My friends and I would finish an episode of Dragon Ball Z, and then head into his basement where he'd  turn on his Nintendo 64 and we'd go four-player split screen death match in Golden Eye. And back then, we didn't need much other than a decent controller. We'd all sit on the floor backs hunched over waiting for scoliosis to kick in as we waste one another.Those days are long gone, and nowadays competitive gaming has evolved greatly. And along with it, the need for better support equipment, mainly back support. In recently years, there's been a lot of new companies entering the e-sport market, especially the gaming-chair category. Gaming chairs have become an essential gaming equipment that professional players can't go without. If you watch either Fortnite or Apex streamers on Twitch, you'll notice just about everyone sits in a professional gaming chair. And there's a good reason for that. A player with better support equipment will outlast and outperform a player. And that's why nowadays, everyone is investing in a good gaming chair. But not all gaming chairs are created equal. Which chair should you invest in?
Having only been founded in 2014 and launching their line of products in 2015, Secret Lab is a fairly new company. But being the new kid on the black doesn't mean their products aren't among the best in class. We review and test the Secret Lab Titan Series, and so far, it's one of the most comfortable, versatile, adjustable, and well balanced chair we've ever tested.At $429, it's certainly not among the cheapest or affordable equipment. But there's a reason why we chose the Secret Lab as first on the list. The build quality, features, and premium materials they used for this chair is unrivaled, even by others on the list. Additionally, we like the clean look of Secretlab chairs. They opted for a more elegant and premium look. And looking at it, it really does look like an expensive chair. When we put it to the test, it performed as expected. Even after six hours of non-stop Apex domination, our reviewer felt the Secret Lab Titan Series provided exceptional support and comfort, especially in long sessions.
BUY IT HERE
More petite gamers often have a difficult time finding a chair that fits them just right. Often times they're stuck with a chair that's too large for them, and they have to sit leaning forward because the backrest is too far away. Prolong exposure to sitting in a chair made too large for you can result in discomfort and lack of focus. And that's where the Arozzi Verona Junior shines. As the name implies, the Arozzi Verona Junior is a chair that's made for gamers under 5'2. It's well structured and molds to a smaller frame, giving unequivocal comfort.
BUY IT HERE
DXRacer
is an old and respected company that pre-dates a lot of companies on this list. And with that, at least one of their chairs are expected to make the list. The DXRacer Tank's is unique in that it can support a gamer up to 450lbs and it's back support is large enough to accommodate a 6'7 giant. It's a sturdy chair that's made for a specific audience and also comes at a fairly steeper price tag of $600.
BUY IT HERE
Autofull is a great value chair. It's not cheaply made, and it's price certainly doesn't reflect that. But it's also not overly expensive with quirks and features you'll never need. Autofull made a chair that's just perfect for the middle market. Someone who has a little bit of budget, wants to invest, and only invest in a chair that can deliver the essential comfort and features they need. And with that, Autofull absolutely delivers. Being at $200, it's price point is just right. And even at that price point, they still managed to squeeze in features you'll be surprise to find.
BUY IT HERE
Vertagear is popular among Twitch streamers and many Youtubers. It's a highly adjustable and ergonomic gaming chair with all your essential features in addition to the memory foam being on the firm side. The back can actually be adjusted. You can lift it up or down to adjust accordingly to your height, a feature not found on many chairs. Veragear also lets you choose from a wide variety of colors to ensure the chair fits your setup/colorscheme.
Should You Get a Website?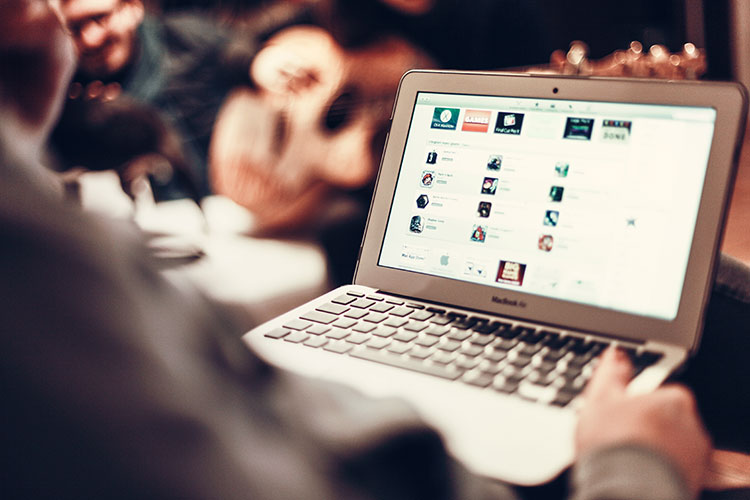 Nowadays most established businesses have websites, however more than 75% of businesses out of 22.5 Million registered businesses in the U.S still don't have websites.  So is it really essential if most businesses seem to be doing alright without it?  There are 2 school of thoughts when it comes to this subject.
YES: Your business is your website
Most modern businesses that have been started and ran by millennials are gungho about having a strong web presence.  Their demographic tends to rely on online and social media searches and interests.  The philosophy here is simple, if you have a website, you can be found.  If you don't have a website...well, you can't be found.  So modern business owners rely on their website as a primary source of generating new leads and acquiring new customers.
NO: Good Service/Product is the best practice
More traditional business owners tend to rely less on websites, as their business may have been started long before the web revolution, and they tend to be smaller businesses and more localize.  Their philosophy is nonetheless, true.  By providing reliable and trustworthy products and services, they're able to maintain a consistent staple of customers day in and day out.  However the downside to this practice is it can't be scaled easily.  As you're only as good as the locals around you.
No Website is better than a BAD Website
A better question than whether or not to have a website is whether or not it's worth having a BAD website.  An out-dated and unresponsive website nowadays in 2016 will appear old and neglected, often times even hurting the business.  Locals will still visit your business, however having a poor web presence could deter prospects.
Conclusion?
It's definitely worth getting a website for your business, however you need to make sure that you're doing yourself a favor by making sure your web presence best represent your business.
Entrepreneurship: A Millennial Definition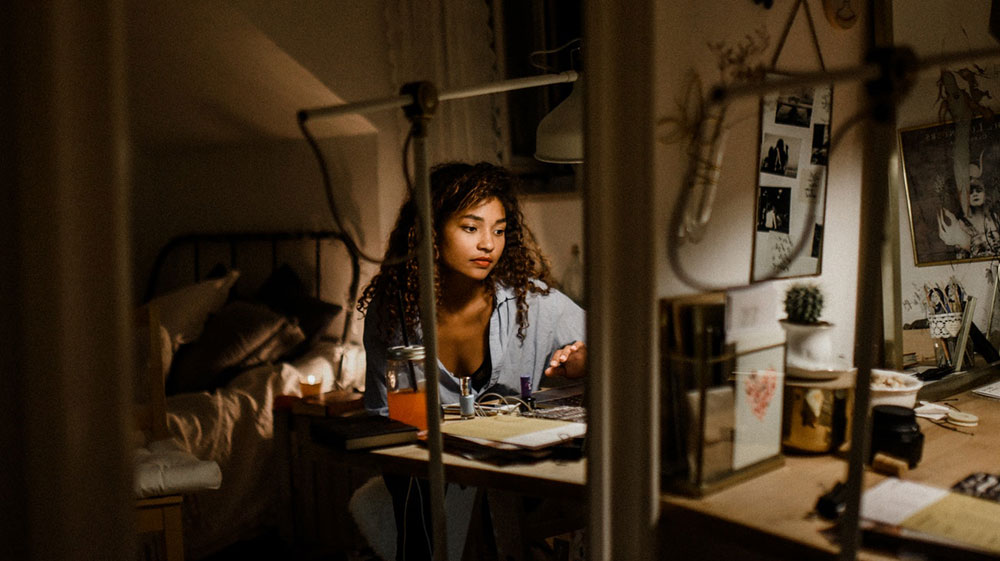 What is entrepreneurship? Well, The word entrepreneurship has easily been one of the most sought after lifestyles in modern history. Some people think that entrepreneurship automatically brings a life of lavish things, constant travel/exploration, internet fame, dating supermodels, and short working hours. But before you get all of these "things," you just have to quit your job, sacrifice a few years of your life, and POOF. You get it all!So, what are you waiting for? Go on and quit that job of yours. DO IT! It's what you want, isn't it?Well, before you do all of that, I suggest learning more about the word entrepreneur. What is entrepreneurship and what does it truly mean? This article is a collection of thoughts that I have compiled into one beautiful love letter to the one word that has somewhat defined my life; entrepreneurship.
Let's start with the basics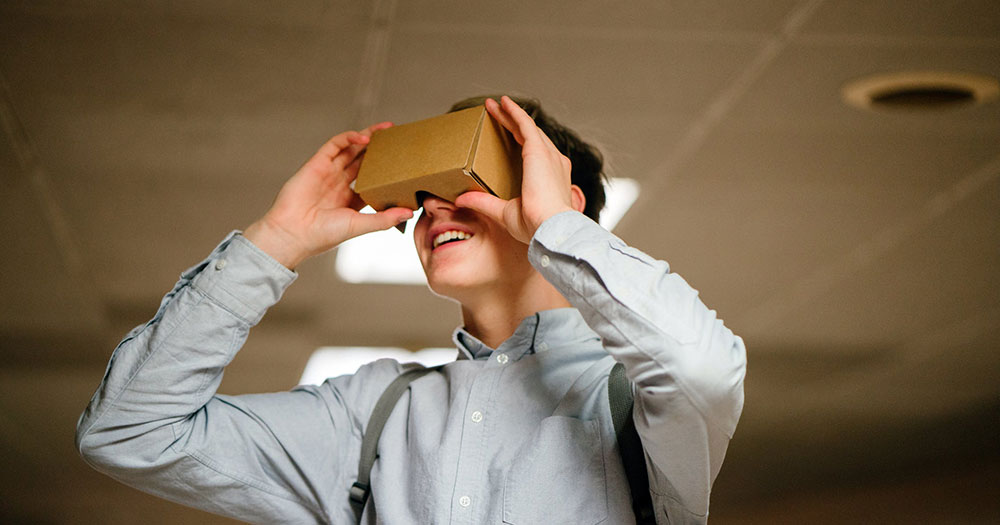 The business dictionary and most overused
definition of entrepreneurship
 are defined as: "The capacity and willingness to develop, organize and manage a business venture along with any of its risks in order to make a profit."Now that we have the fundamental definition of what is entrepreneurship, we can further expand on the initial foundation. Like everything else, entrepreneurship is a journey. As Robert Frost eloquently uses a phrase in his poem "The Road Not Taken":
"Two roads diverged in a wood, and I—

I took the one less traveled by,

And that has made all the difference."
Entrepreneurship's journey can be summarized in three particular phases:
Phase 1: Buzzwords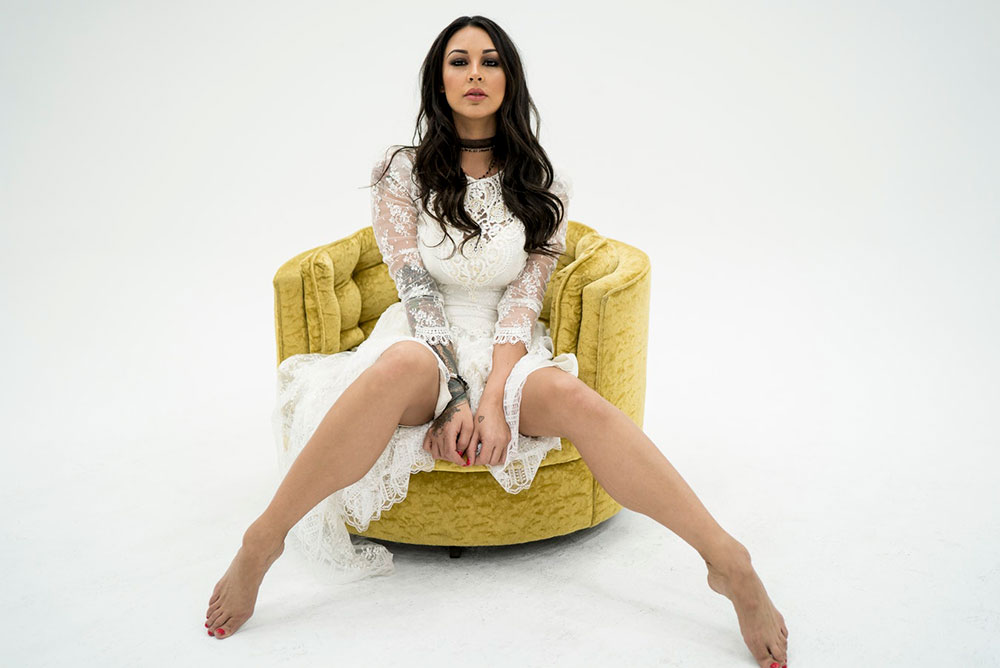 As a millennial, we can be easily influenced by outside internet celebrities. Famous figures like
Gary Vaynerchuk
,
Tai Lopez
,
Grant Cardone
,
Lewis Howes
, and
John Lee Dumas
. (Just to name a few) You watch their content on social media religiously, read about how they were able to become successful, and then begin to envision a life that is nearly identical or rather similar to theirs. You become so inspired that you begin creating content for your own social media platforms with cheesy motivational quotes from entrepreneurs of the past or worse, pictures of yourself with quotes said by you and then signed by you. As if you've accomplished something.
SIDE NOTE:
Think about it. How many people do you know that not only posts a ton of motivational quotes but have added their own personal signature within the social media posts? We can thank Gary Vay-Ner-Chuck for this one.
The New Meaning of Entrepreneurship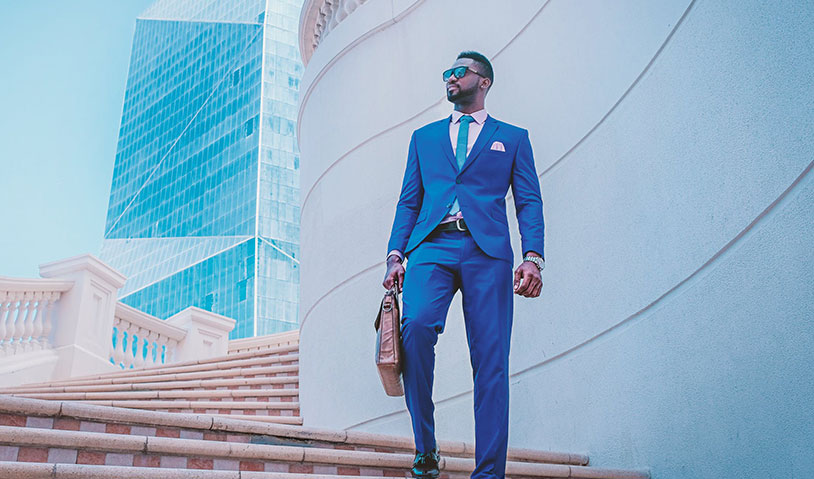 The definition of entrepreneurship no longer has the same meaning. Currently, the definition of entrepreneurship is a person dealing with an egotistical battle of attention and primarily focuses on their own success and not the success of their team. A lonely journey of one's self-validation.At the beginning of your entrepreneurship journey, it's easy to get lost in the world of business and it's fun to fantasize about one's self-success. We as a society are obsessed with it. Early on, identify the things that you most want in life. Is it fame? (And if it is, that's totally cool. Just accept it and embrace it.)Do you want to bring change in the world? Do you want to run a successful company?
Phase 2: Finding Yourself and Obtaining Balance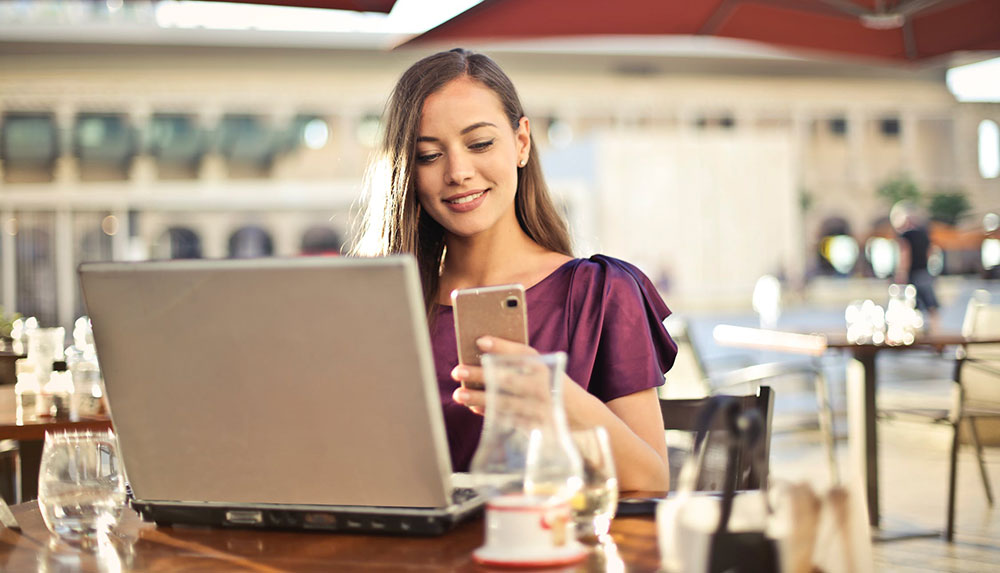 Understanding your why or at the very least having a general understanding of why you're willing to be as crazy as you are, to quit your job to do the thing you love, is critical to one's success. This fundamental understanding will allow you the ability to motivate yourself when times get tough and you feel like quitting.Entrepreneurship is not fun. The highs are high (so high in fact) but the lows are depressingly low. It's a constant roller coaster ride filled with non-stop ups and downs, twists and turns stop and goes. Strangely enough, those emotions will all be experienced in the first minute of your day. Your mind tends to wonder, you feel excited, trying to further expand on your initial ideas from your meeting today, thinking about what you may have done wrong to get that new client, or even experiencing the success of obtaining a new client! (If so, congrats!)At the beginning of your entrepreneurship career, it's important to understand yourself and the need for balance.
Balance
No one ever truly knows oneself in the earlier stages in life and especially their career. But what is important is to have empathy. Not only for your peers but also for yourself. It's ok to fail. It's ok to not be where you want to be, but be cognizant that one day, you will get to where you want to be.Next is balance. It is so darn easy to work 20 plus hours a day. I still do it sometimes. But you need to find a way to let go of the computer and walk away from the work. Even if it's for just an afternoon. Find a hobby, fall in love with something other than work, and find a way to be romantic to yourself. Your own mental well being will give you the superpowers to achieve your goals.
Phase 3: Execution and Persistence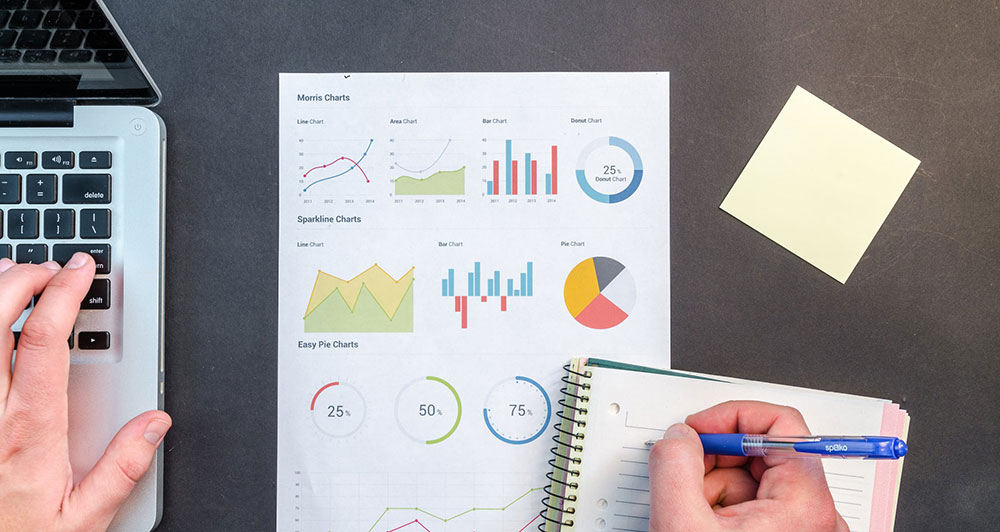 The last piece of the puzzle and quite frankly, the most important part of entrepreneurship. You now have at least a few ideas as to what is entrepreneurship to a millennial.Execution and persistence are the hardest of the three phases. It requires the most refining and also the most amount of attention. If I could do it all over again, (and there is no way that I would want to, because it led me to this moment of my life) I would be more data-driven. Passion can only get you so far, but there will come a point and time in the entrepreneurship journey that you need to go off of numbers, analytics, and raw data.Being a more numbers driven organization will give you the know how to expand in the future. It will also give you the understanding of how you and your team may not have been executing. The best part about plans is that they change. But without the proper data and numbers, it's almost impossible to make an educated decision to pivot or shift your company without having that information. If you feel the need to learn more about entrepreneurship and want is entrepreneurship to other millennials, you can get
advice from other millennials
here. Written by a colleague of mine that influenced and inspired this article. learn what others
Tips for The Entrepreneur Mind
Have A General Understanding Of Your Mission And Why: It's ok if you do not have it all figured out. However, there is a general theme of what you believe in as a person. If you don't have the next 25 years figured out to a "T' it's ok. Jot whatever comes to mind in your head on paper and get it out there throughout the universe.
Treat Your Company Like A Sports Team And Not A Family: I learned this from Tim Ferris' podcast with Reid Hoffman. Check it out.
Show Empathy: Don't be a robotic D-Bag. Give a crap about others.
Tips For The Entrepreneur At Home
Read Books And A Lot Of Them: I compiled a list of entrepreneur resources on my podcast that has a list of the most influential books that I have personally read. Head over to a Barnes and Noble and pick out books to read. There is a reason those books are located in that store. They are trusted, edited, and have the reputation of a quality story teller. My rule of thumb is that if it's in a B&N and has been recommended for me to read, then it's a book I need to read.
Stop Reading And Watching Content From Untrusted Or Unverified Resources/Publications: The amount of articles that are available online (especially this one) can completely derail or disrupt your day. Do not become easily influenced by content. Stay true to yourself and your mission.
Leave Your Ego At Home: You are not bigger than anyone else on your team and you are certainly not bigger than your company. Don't be comfortable with being the CEO of your company. Early on in your startup, a title is just a title. You can be called manager or even janitor, but what truly matter is does your team listen and follow your vision.
Understand Your Strengths And Go ALL In Once You Find Out What They Are: Once you have a general understanding of your strengths, then find out what your weaknesses are. Then hire individuals that can help fill that area.
Tips For The Entrepreneur At Work
Understand Your Strengths And Go ALL In Once You Find Out What They Are: Once you have a general understanding of your strengths, then find out what your weaknesses are. Then hire individuals that can help fill that area.
Get Mentors: This doesn't have to be physical mentors, but instead you can listen to success and failure stories from top story tellers. For me, I decided to create my own podcast. My goal in creating the podcast was to learn from others' mistakes and failures. The podcast has been the single greatest hobby that I have started to date. The amount of knowledge and the incredible people that I have become friends with has been life changing.
Speak Last And Listen Often: The truth of that matter is that your opinions and how you feel don't matter. The only thing that matters is morale of your company and the livelihood of those around you. Put yourself last and be the ready you read about online.
Now, go out there and do what you've been born to do. The fact is that if you've read this far, I haven't told you anything you did not already know. But to those who have read until the end, good luck.
8 Proven Steps To Getting Paid For Your Knowledge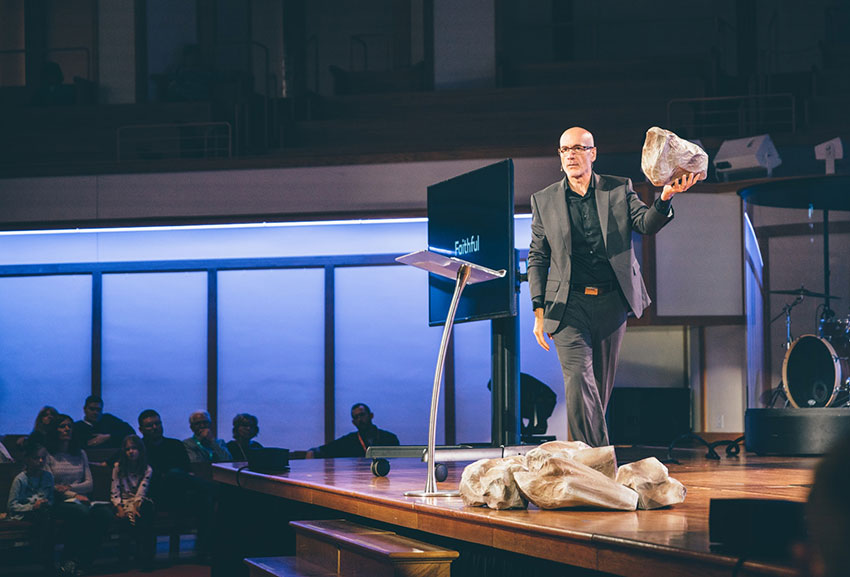 Everyone loves to give advice, but not everyone gets paid to do so. Nowadays the evolution of technology has opened up the world in more ways than we could imagine. We're able to connect with others in more ways than before thanks to the advancement of mobile technology. And because of social media, we're also presented with the opportunity to connect with just about anyone and anywhere, so long as they have an active internet connection. Many startups have taken advantages of these technological advancements and created side hustles and ways for the average person to earn more money during their free time.
Uber
,
Airbnb
, and
Postmates
are a few examples of startups that have taken advantage of the gig economy blossoming.But the gig economy doesn't have the potential earning you're looking for. What if you're an expert in a special field and wants to get paid millions of dollars a year for your knowledge instead? Luckily for you, there's a proven path to get there. It's not an easy path, otherwise, everyone would've taken it. And it's certainly challenging. But if you have a specialized knowledge that you believe others would pay for, then follow these eight steps to getting paid for your knowledge.
1) Write A Book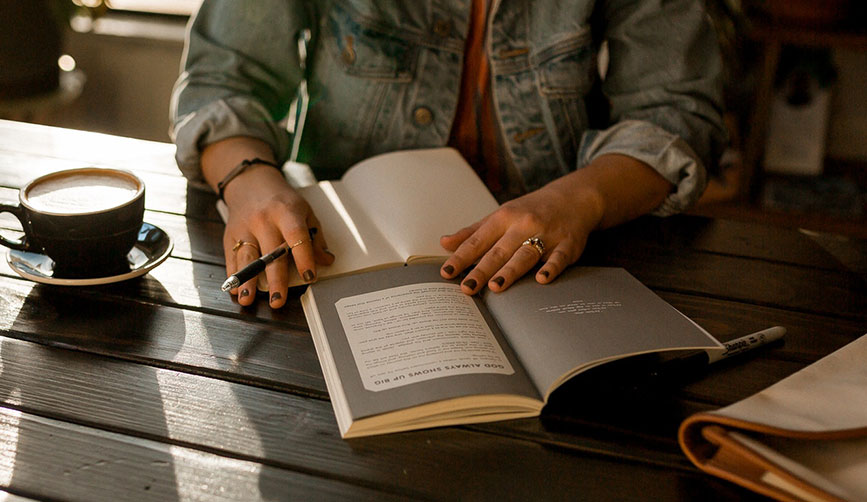 The easiest and the best starting point is to write a book and have it published on Amazon. Amazon has an incredible program that lets just about anyone become an author without going the route of pitching to publishers. Being an author is a great starting point for getting paid for your knowledge because it establishes you as an expert in the industry first and foremost. You may or may not make a profit from book sales, however, the benefit of establishing credibility and trust early on has compounding interest for years to come.
2) Be A Guest Contributor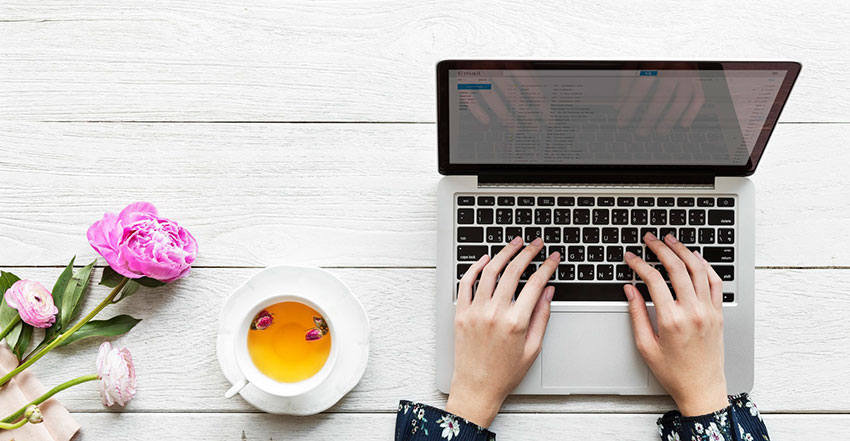 Although this would be trading your time for barely any pay, it builds a reputation as an author. You'll want to start guest contributing on small blogs, eventually working your way to local publications, and eventually pitch yourself to write in large national publications to gain notoriety and further reinforce yourself as an expert. Being a guest contributor won't exactly bring in the dough or help pay the bills, but combined with writing a book, you're establishing a strong portfolio when it comes time to selling and getting paid for your knowledge.
3) Build Your Brand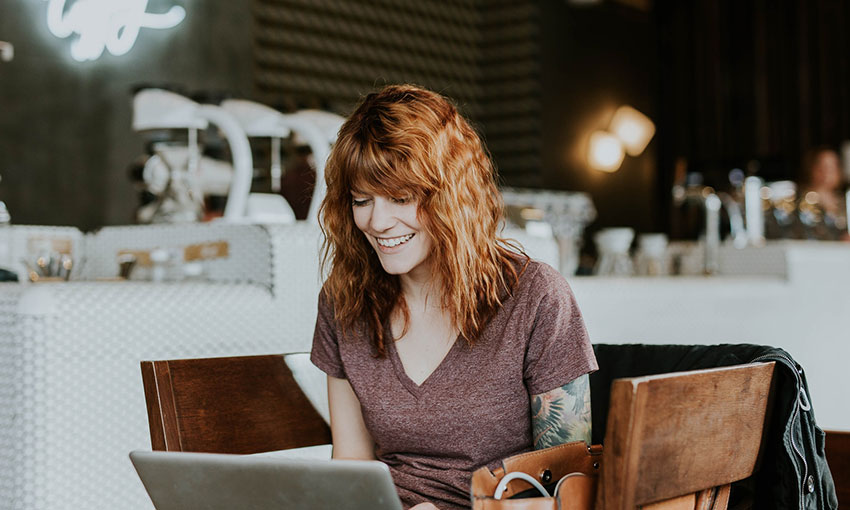 Now that you're a published author and a highly recognized expert in a specific field, it's time to build your brand. We suggest getting a professional website developed, getting a logo designed, and setting up your social presence in order to look appealing. This process might cost some money since you need to hire a professional designer to help you with all your design needs. But if you're on a budget, don't worry we've compiled a list of amazing free resources you can use with a few spare hours on the weekend.
Free resources to build your brand:
4) Develop A Mastermind Group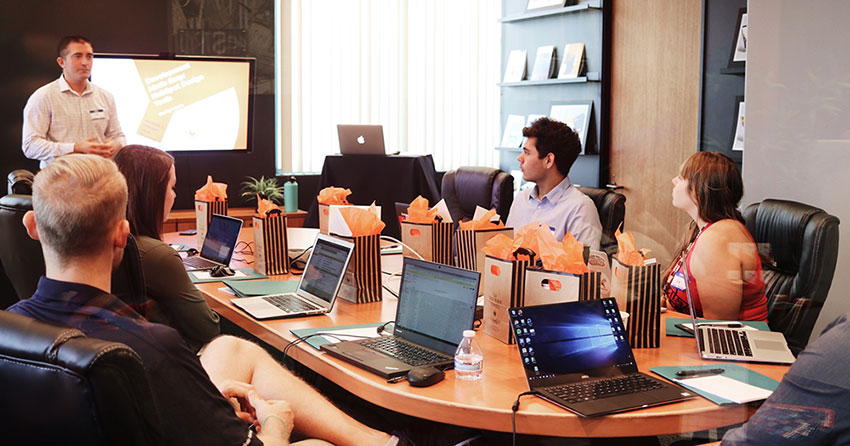 Make friends with other experts in your field whom you could also learn from. Develop a mastermind group of experts who share a common interest as you and expand your group. Having a mastermind group that meets regularly will further enhance your knowledge and broaden your horizon as you'll be making friends with the right people. To build your own mastermind group, first, you have to attend a lot of events in your area to find others with similar interests. Once you have a least a few people who share common interests with you, create your own event or group to gather and discuss specific topics related to your field of expertise. Encourage your members to also invite like-minded individuals to expand your mastermind group.
Be sure to stay connected with everyone and keep your relationships alive. You'll need your member's help later!
5) Seek Speaking Free Engagements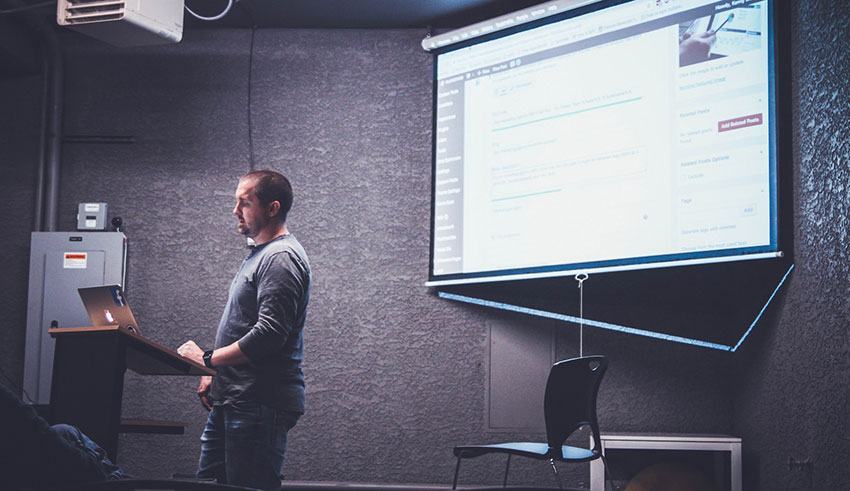 As your reputation continues to grow and your group gains new members, you can begin seeking out speaking engagements. Start small at local networking events, schools, or local clubs that may want you as a free speaker. You might not make much from the free speaking engagements, but they will build confidence and hone your public speaking skills. And the ability to speak and present your ideas well will be crucial in getting paid for your knowledge.
6) Seek PAID Speaking Engagements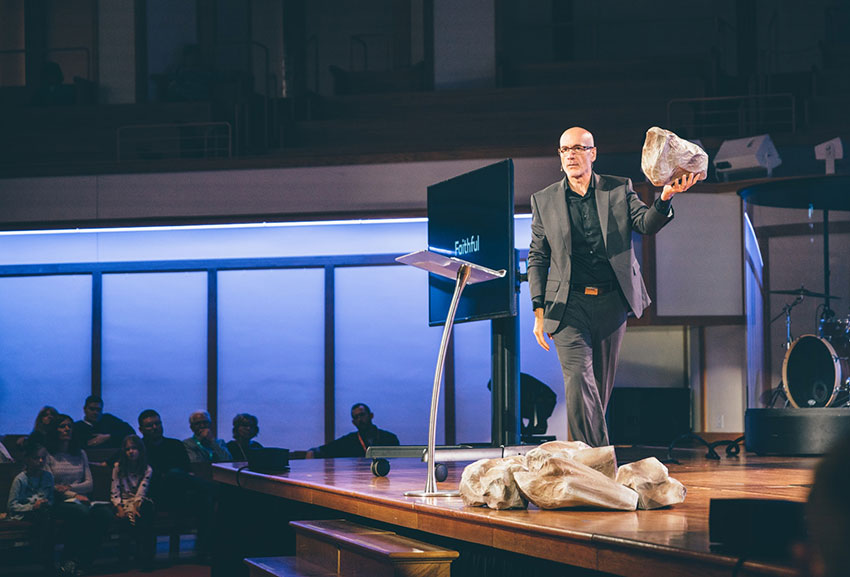 Don't be shy, you're definitely worth it. Now that you're an official speaker, author, well-published writer, and fully certified expert in your field, you can begin seeking paid speaking engagements. The amount is entirely up to you. It'll take a bit of hustling to get your name into the hat, but if you did a great job with the previous steps, people will be seeking you out instead at this stage to speak. You can also tap into your network of masterminds to explore other avenues to find speaking opportunities.
7) Offer Consulting Services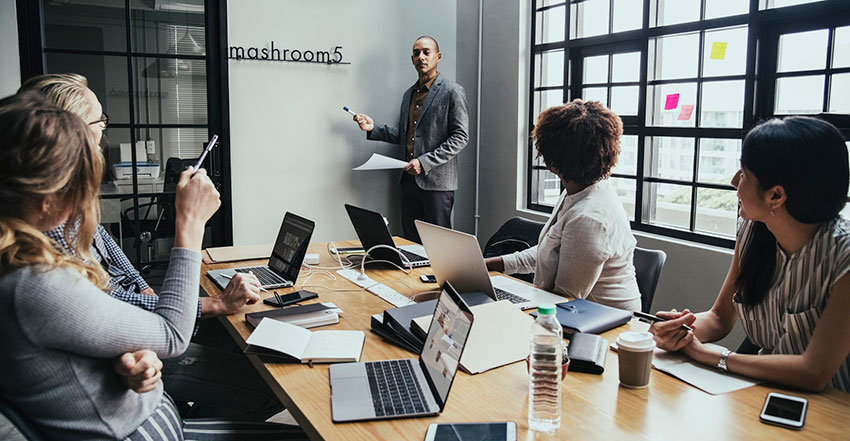 You can offer your consulting service much earlier if you so choose. We left it at this step because of the more experience and reputation you have, the more you can charge. If you're just starting out, you'll likely have to do a lot of free work to build your reputation. Meanwhile, if you follow the other six steps first, you'll already have built that reputation and following by this point. At this point, you're probably well known within a small community, have your own mastermind group, a small following on social media, and a lot of credibilities. You can now update your website to offer consulting services in your field of expertise.
8) Create Online Classes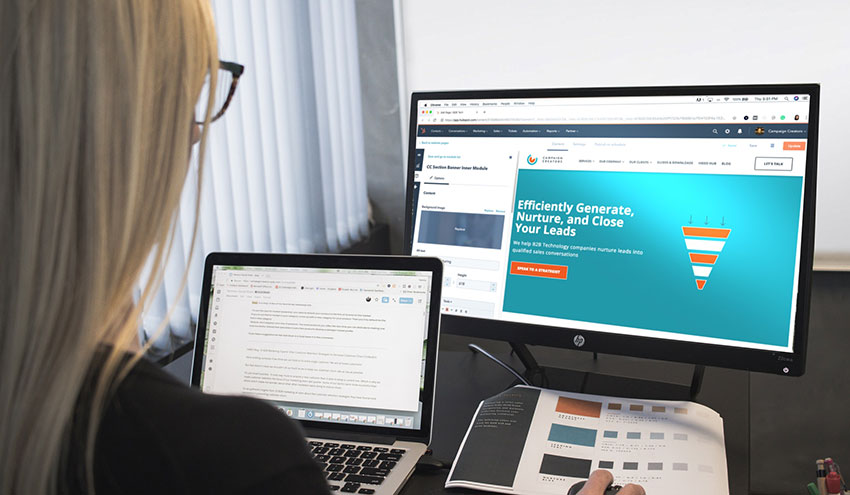 Now that you've established yourself as a reputable person, you can start creating online courses all over the internet. Websites like Udemy and Coursera offer a free and easy way for prospective teachers to create an online course, upload it to the platform, and have millions of people buy into it. You'll get a cut of the sales once a student purchases the online course. And the material you'll be using can be directly from the book you've written or knowledge you've gathered throughout the course of establishing your brand. With a well created online class and a strong reputation to back it, students will flock to you in no time.
Try to create your class on multiple platforms to increase your stream of passive income. This is where you start to reap what you've sowed. Consulting may make a lot of money, but if your online class hits the top of the chart, you'll easily rake in six-digits per month from passive income. It might have taken a few steps to get here, but it's well worth it.
How to Get Started
Don't let these steps intimidate you. It takes time and commitment and has been repeated countless times with great success. With a little bit of perseverance, better work habits, and self-motivation, you'll be a published author in no time. And with a little more determination, you'll be able to generate passive income and finally getting paid for your knowledge.