Smart Insurance Questions To Ask An Agent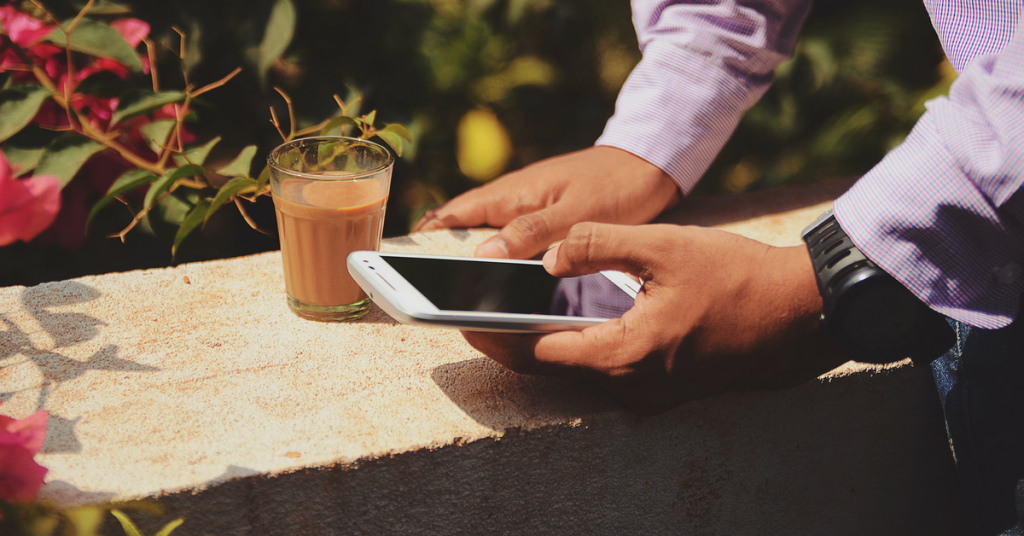 Buying insurance is a tricky investment, and you should ask your insurance agent some important insurance questions to avoid surprises in the future. You should be confident about the utility of the insurance you are buying. Ask your broker some valid insurance questions. If they reply with confidence, you can take a call about buying the insurance policy. If the insurance broker only talks about the technicalities and avoids explaining the policy in simple terms, you should not purchase the policy through that person. You should not blindly trust your insurance broker and try to gather information from other sources. Getting on to details is vital and eliminates hassles in the future.
Ask about the broker's qualification and experience
There are many fraud insurance brokers in the market. So, it is better to ask about the qualification and experience of the broker at the beginning. You can also ask them to show their license. Check their record about any professional malpractices.
Ask about his involvement during the claims
You should ask the broker how long it takes to process every claim. Check how much support they will provide during the claim process. Your purpose of buying insurance is to get the claims easily. Check how many successful claims they have processed so far.
Ask about the insurance company
Before deciding on how much coverage you need, you must ask proper insurance questions to know the credibility of the insurance company. Do not be satisfied with vague answers. You should know about the rating and public perception of the company at the first step.
Ask about the alternatives
Buying insurance is expensive. Insurance covers you from unprecedented risks. Try to know about the cheaper alternatives. Your insurance consultant can give you some idea about other options to save your business from risks.
Ask how the premium is calculated
People often overlook and forget to ask about the process of premium calculation. Your broker should inform you in an easy way how premiums are determined and how to improve your credit and get cheaper premiums for your policy.
How is your need determined
How much insurance you need is determined by two factors, how many dependents you have and how much debt you need to pay off. The insurance providers check your medical history and debts and then determine the amount of insurance.
Does the policy provide living benefits
You know about the death benefit of the insurance you are buying. You should also look for the control, liquidity, use, and equity in your insurance. Ask your broker about the kind of benefits the insurance can provide while you are living.
Ask about the returns
If you want to buy permanent life insurance policy, you have to wait for many years to get the returns. The 100% of your first premium goes into the policy, and it is used as a commission to the agent. Ask your broker, if your insurance can work as a long-term saving medium.
Ask about the relation between the death benefit and inflation
You buy insurance with a long-term plan. The amount insured can seem a huge amount today, but after some years, the position may not be same. Ask about if the death benefit changes with the proportion of inflation.
Ask about the clauses of the insurance
You should be aware of all the clauses of the insurance you are buying. What if you cannot pay the premium on time or miss it once and so on. Ask your agent about the duration of the grace period.
6 Books That Will Change Your Life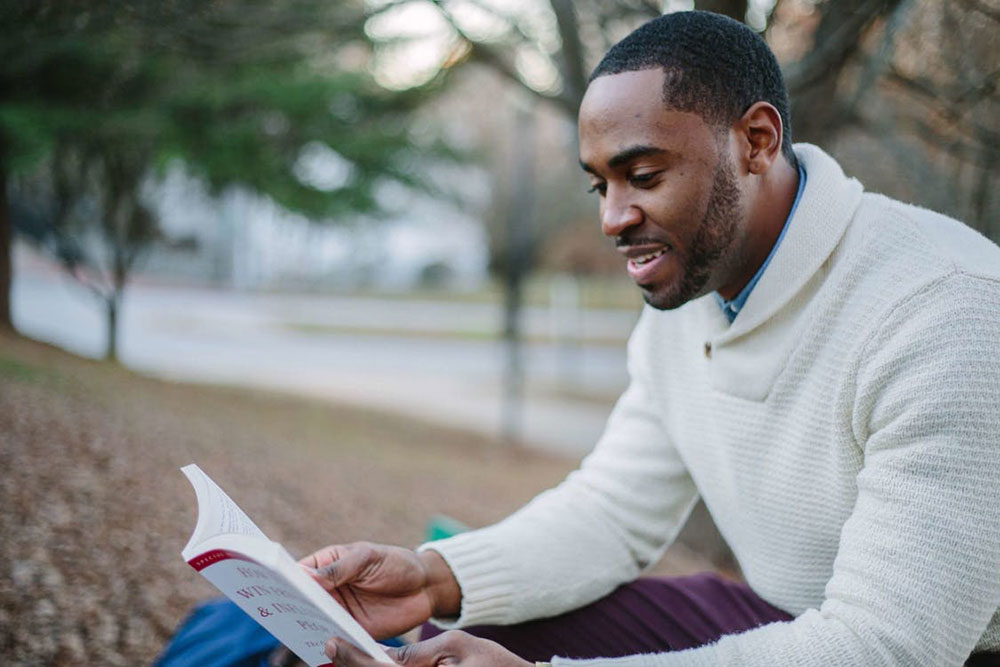 Whether you're going through a transition in life, starting a new career, ending a career, or simply looking for ways to improve yourself, there's likely a book for that. But today there are thousands upon thousands of self-help books from qualified authors to choose from, which ones do you pick? We've curated a list of some of the best self-help books for you to check out.
Think And Grow Rich
This comes as no surprise to anyone. Think And Grow Rich is one of the best self-help book ever written. To date, it's helped hundreds of millions of people discover themselves. The book is a practical guide that outlines some fundamental laws that govern success and has been released internationally in just about every language.
Buy it here
How To Win Friends And Influence People
Dale Carnegie's work was released in 1936, but it still remains a popular choice nowadays. The advice and practical tips suggested applies today as much as it did when it was originally published. To date, it's sold more than 15 million copies and can be found on the shelves of many executives.
Buy it here
The 7 Habits Of Highly Successful People
Originally published in 1989, Steven R. Covey's work became an instant bestseller and today still can be found in every Barnes & Noble. It's been reprinted and sold over 25 million copies in over 40 languages. The book provides valuable knowledge on how to be a more effective you whether at work or in your personal life.
Buy it here
The Road Less Traveled
Over 7 million copies sold in it's most recent print, translated in over 23 different languages, and being on the New York's Best Seller's list for over 10 years, this is a rare gem you don't want to miss out on. Dr. Peck's teaches his reader how to live a full and complete life, how to differentiate dependency from love, and how to find your true self.
Buy it here
The 5 Love Languages
Who knew there were 5 different languages of love? Dr. Gary Chapman did and his work has helped millions of people all over the world to renew their intimacy, learn how to love, and most importantly - learn how to receive love better. Beyond simply helping with personal relationships, learning the 5 love languages will also give readers better insights into dealing with people both at work and at home.
Buy it here
The Art Of Happiness
Who's more qualified to write a book about happiness than the Dalai Lama? Despite the great loss his country and he personally have suffered, the Dalai Lama remains positive and enthusiastic whenever you see him. Those who have been fortunate enough to be in his presence reported feeling lighter and even happier within just a few short moments. Coauthoring with Dr. Howard C. Cutler, The Art Of Happiness is a book that will arm you with the knowledge and tools to overcome everyday challenges and discover a better version of you - one that is happier and more fulfilled.
Buy it here
7 Truths Of Entrepreneurship No One Tells You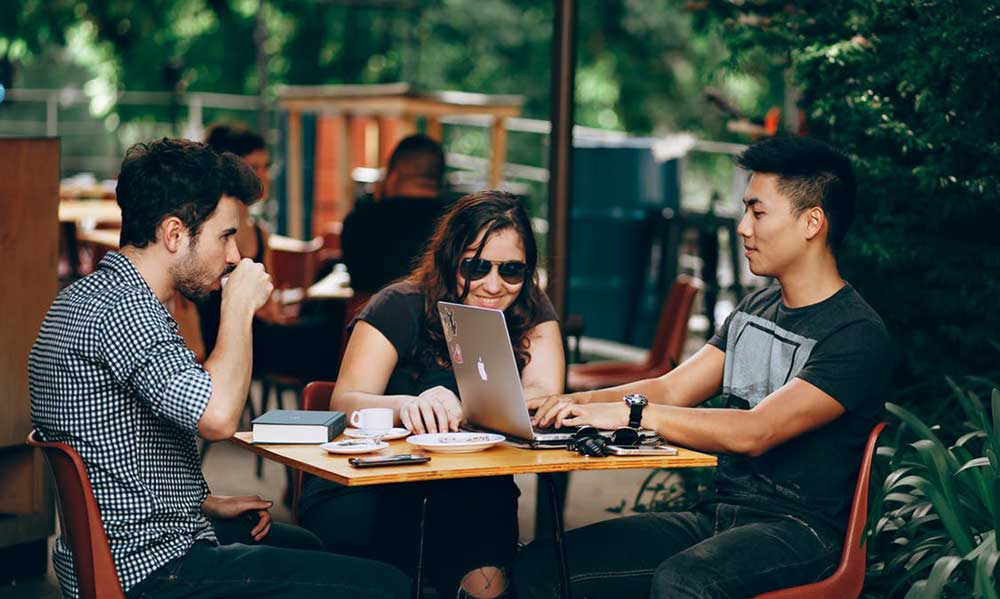 Being an entrepreneur is a high-risk and high-reward journey that only few can withstand. Nowdays, becoming an entrepreneur seems like a worthwhile pursuit. Afterall, you get to be your own boss. You make lots of money, right? And best of all, you get to wear the much sought after badge of honor - that
you're a part of the 1%
. Much of that is fiction and the reality of entrepreneurship is hardly anything like what the media and entertainment industry portrays. Everyone knows entrepreneurship is difficult, but very few know just how difficult and what the journey is actually like. Here are the 7 Truths about entrepreneurship that very few people will tell you.
1) No One Cares That You're An Entrepreneur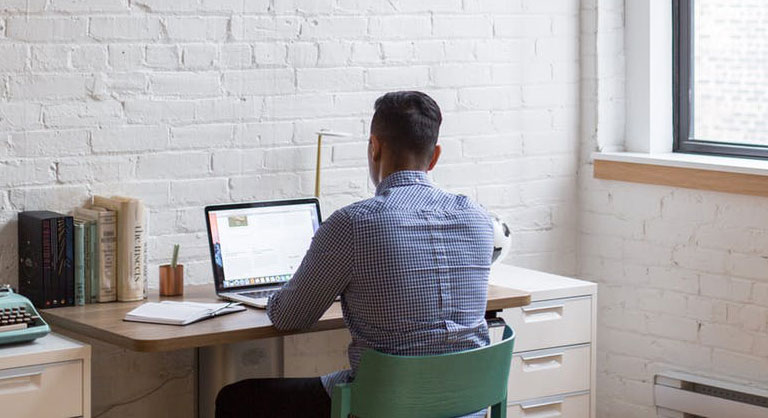 One of the perk of being a self proclaimed "entrepreneur" is that you're among the special few. Nothing could be further from the truth. Once you become a recognized "entrepreneur", you'll realize just how many of you there are. And no one really cares about one another. No one thinks about you, cares about you, or believe your idea is special. At least not yet. As hard to swallow as it is, people don't care that you're an entrepreneur as much as you think.
2) You Never Escaped The 9-5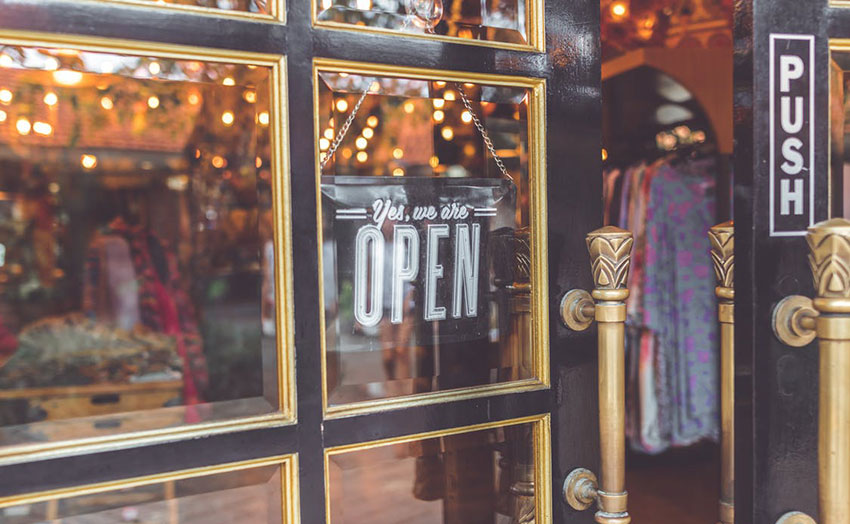 Another common reasons people become entrepreneurs is to
escape the traditional nine to five work week
. I hate to disappoint you, but that's literally the complete opposite of what will happen. Not only are you not going to escape it, you end up having to work the ten-to-two in addition to the nine-to-five. You'll miss the days where you get to relax and stop thinking about work after 5PM. And you'll certainly miss only having to work 40 hours a week.
3) Someone Already Did It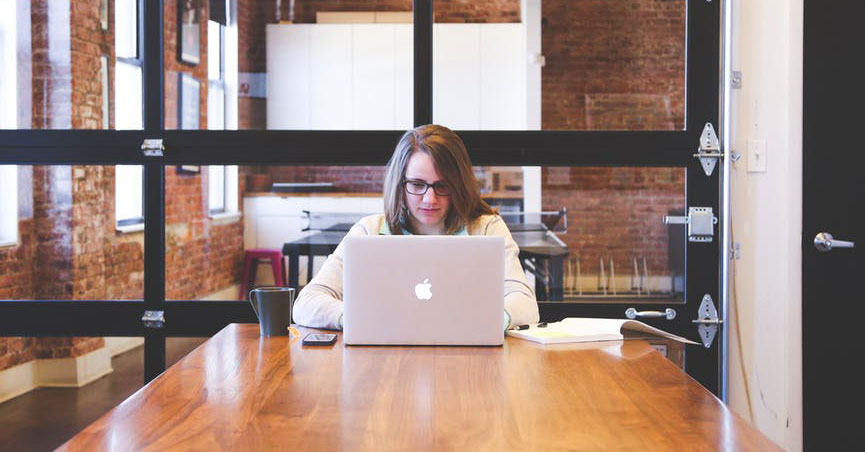 You became an entrepreneur because you thought you were doing something unique and cool. And you also thought that you were the only one in the known entire universe that's ever thought of that idea. Oh boy, you couldn't be more wrong. Little did you know, you've been typing in all the wrong keywords on Google to find your competitors. The moment you begin to seriously
research your competitors
, you start to find them. And you'll also realize that in many cases, your competitors are older than you, more experienced, and have more funding. Prepare to be demoralized.
4) No One Wants To Give You Money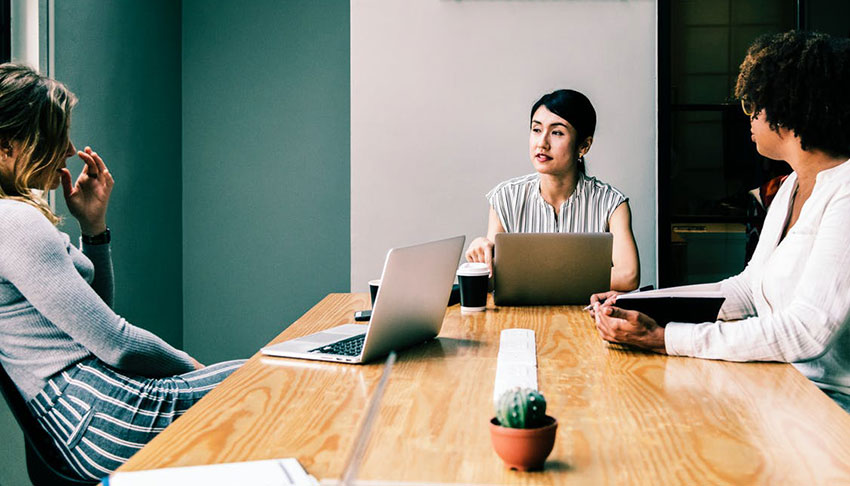 To make matter worse, no one wants to
invest in your idea
at this stage. If you're just starting out, you likely have very little to show for. And savvy investors want to put their money where they will have the highest chance of getting a return of investment, and you're just not it, not yet at least. But along the way, you'll realize just how difficult fundraising can be. For most entrepreneurs, it takes anywhere between 6 months to a year to secure their first round of funding. For some, it will take even longer. So if you're in need of capital, be prepare to play the long game.
5) You Stopped Loving It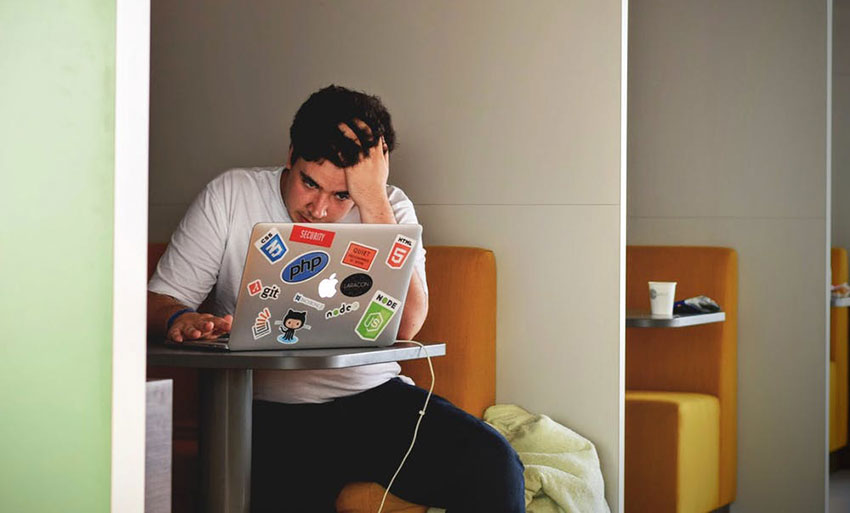 And the tragic truth will seek you out one day. One day, you'll sit at a coffee shop waiting for your next meeting to show up. You've hardly slept the night before. You can't even sort out all the tasks you haven't done this week. As you're sitting there, you can feel both your energy, hope, and aspiration dwindling. That's when you realized you no longer love what you do. You started this journey because you believed that it was something you loved and that you could spend the rest of your life doing. After all, that's what everyone's been telling you, that you need to pursue your passion. And here you are, out of money, out of luck, and out of fuel.Every entrepreneur will eventually come to the point where passion no longer fuels the journey. This is the most critical point in your entrepreneurial pursuit. Because this is where most people get up and walk away. The ones who succeed recognize they need to seek out something more than just a passion, they need a real purpose.
6) Everything Works Out As Long As You Stay In The Game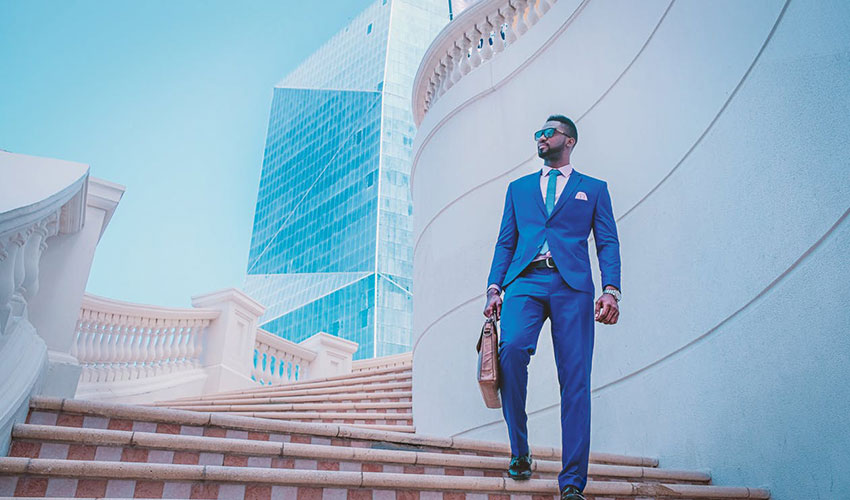 And for those with unbreakable will and perseverance, you'll be rewarded in the end. You'll soon realize that as long as you stay in the game long enough, you can succeed. Sure, there's likely to be a lot of pivoting and changing your business plan. But that's all a part of growing and evolving your company. One day you will get the funding you want. One day, your product will finally find a place in the market. And one day, you'll be living the life you once dreamed of.
7) It's All Worth It In the End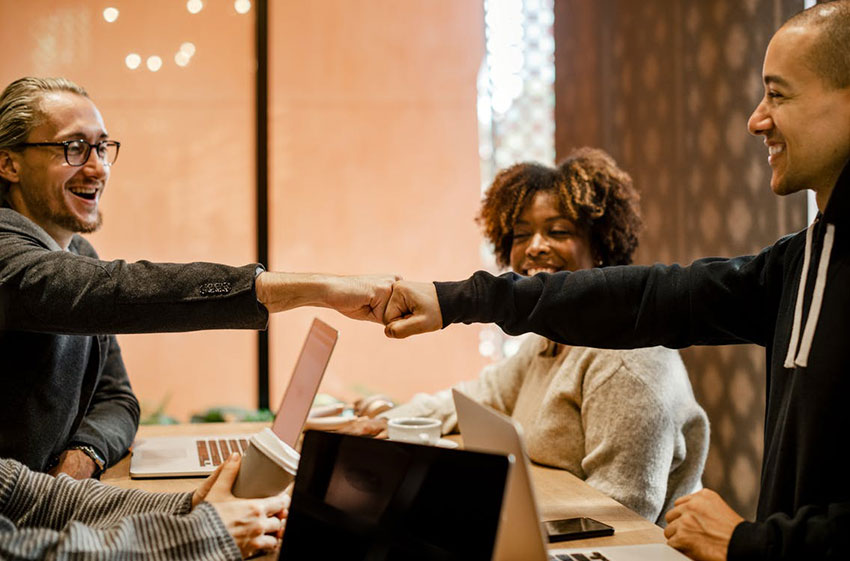 This is what every
successful entrepreneur
will tell you. And that it's all worth it in the end. You'll realize it's called a journey for a reason. It's a long, tough, and challenging journey that's meant to break even the bravest adventurers. You'll look back and miss all the fun and excitement of figuring things out. And you'll laugh at all the silly failures you didn't see until much later. If you stick with it until the very end, you'll find out that it was worth every ounce of sweat and tears.
How To Get Online Reviews For Your Business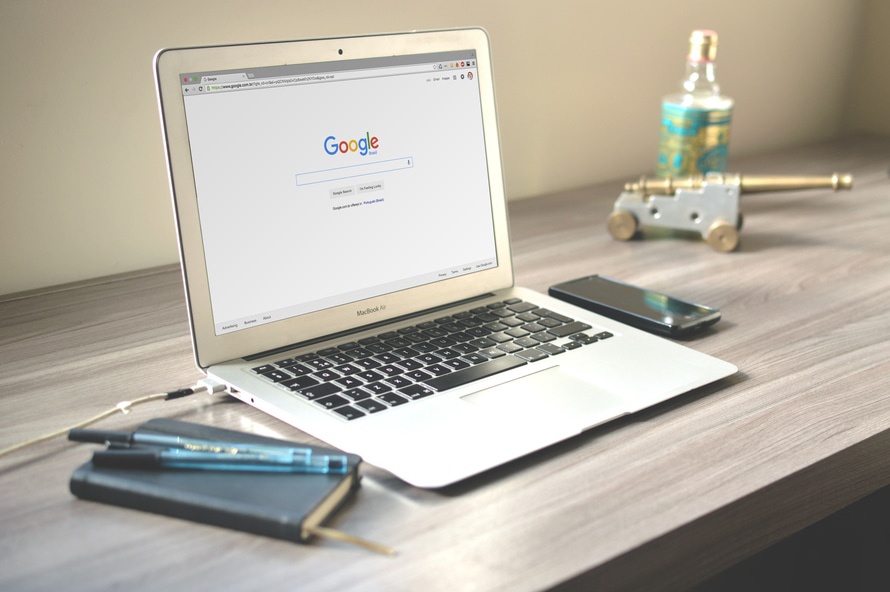 The minute you ask your client to review your business, there is a strong chance that the person will claim that they know how to write a review, but that fact of the matter is it's difficult. Asking your customers to review your business is easy in theory. As soon as your client sits down to their computer, they will either:
Forget about the review entirely
Not remember which websites to submit a review to
Be confused as to how to write the reviews
We want to give you a few tips on how to get more reviews for your business. Here is a clear cut strategy that you can "copy and paste" and send it directly to your clients to make it even easier to submit that precious review.
Build Reviewing Into Your Sales Process
If you want to get serious about your reviews, build online reviews into your sales process. Take a look at your sales process and find a way to add online reviewing to help your online footprint. The strategy does not have to be invasive. We found that customers do not have a problem writing the reviews and testimonials, but are confused about how to write them. Using template emails is a great way to get your customers an easier time to write the reviews you're looking for. Here is a template that has an 80% success rate that you can send to your clients.Hi [CLIENT NAME],Thank you for being a loyal customer to (BUSINESS NAME) thus far. We are excited about growing our relationship. At (BUSINESS NAME), we take your feedback seriously. So, we would like to ask a quick favor.We would appreciate it if you could take a few minutes out of your day to post a positive review on our Google business page. This will help us spread the word about our services online.If you have never posted a review on Google (ADD OTHER REVIEW SITE) or may be unsure of how to do it, here is how:(COPY INSTRUCTIONS)Thanks again for your business and we appreciate you taking the time to do this. Your time means the world to us.
PS: This Google review process works best on a desktop computer at the moment
It Helps Your SEO
As you know, more people are searching on their smart phones than ever before. We Google things like "Insurance Company in ______" or "Design Company" and expect to see the results that are local to that search.Google has stated that reviews are a factor in ranking a business locally. To learn more about this, our friends over at YOTPO have written a detailed article about the
SEO Benefits of Reviews
. By getting more reviews throughout these channels, it can assure your business the opportunity to rank higher on Google. Of course, there are other factors in ranking, but this is a great start.
Give an Incentive
If you're building the online reviewing process into your sales process, this could be a great way to bring your customers back. Loyalty is everything if you're a small business. Add incentives like:
Discounts
Swag items
Consultation Hours
Design
Coffee
Food (Because who doesn't like food)
Toys
And if you're trying to WOW me personally, I'd like a drone. 🙂
Don't Let Your Employees Leave a Review While Working 
In theory, this may seem to be the easiest way to expand your review count. Have a staff meeting and tell all of your employees to write awesome reviews about the business. Sounds great right? WRONG. See, Google and other websites throughout the internet are smart. They track your IP address, which basically means that they know where you are, when you post, and how you're posting. If the review website sees a considerable amount of reviews from an area directly related to that business' location, they may either ban your account or delete the reviews themselves.Save yourself the hassle and DO NOT ask your employees to review your business in the office. Outside the office, on the other hand, is a different story. Our rule of thumb is to let it happen organically. There is much to be said about a business that is able to grow naturally. Let your customers do the talking on major sites like Google, Bing, Yahoo, Facebook, etc. If you want your employees to review your business, we have something for you.
Online Review Sites
Google Business
Go on Google Maps
Search for the business on Google Maps
Click the name of the business you would like to leave your review on
Look at the business name on the left hand side
Scroll down until you see the words "Write a Review"
Write an awesome review about the business
Submit
Facebook
Log onto Facebook
Search for The business name
Click on the Business page and look on the left side under the logo
Click Reviews
Click the star you'd like to give the company and wait for the popup to appear
Write review and hit submit
Yelp
Go to Yelp.com
Type the name of the business on the top search bar
On the top of the listing, there is a red button that says "Write a Review"
Complete the review process after clicking on the red button
Angie's List
For Members
Go onto Angie's List Website
Search for the business
Once you search for the business, there will be an option in the middle that will allow you to write the review
One you click on the review, it will need to be submitted to the Angie's List team for review.
For Non-Members
There is a specific page that you have to go to, to submit the review. You can find this at this non-member review here.
Glassdoor
Search Business on the top of website
Find business and in the middle of the page, there is a blue button that says "Add a Review"
Submit review and be sure to be as detailed as possible upon submitting the review.
Better Business Bureau
Search for business by location
On the left hand side, click "Submit a Customer Review"
Write review by filling out a lengthy form
Accept the terms and agreements
Submit Review
Amazon
After you receive your product, you will have an opportunity to submit your review. The process is simple. Be sure to check your email after your purchase has arrived
You can also submit the review after you received your purchase upon logging into your Amazing account