Smart Insurance Questions To Ask An Agent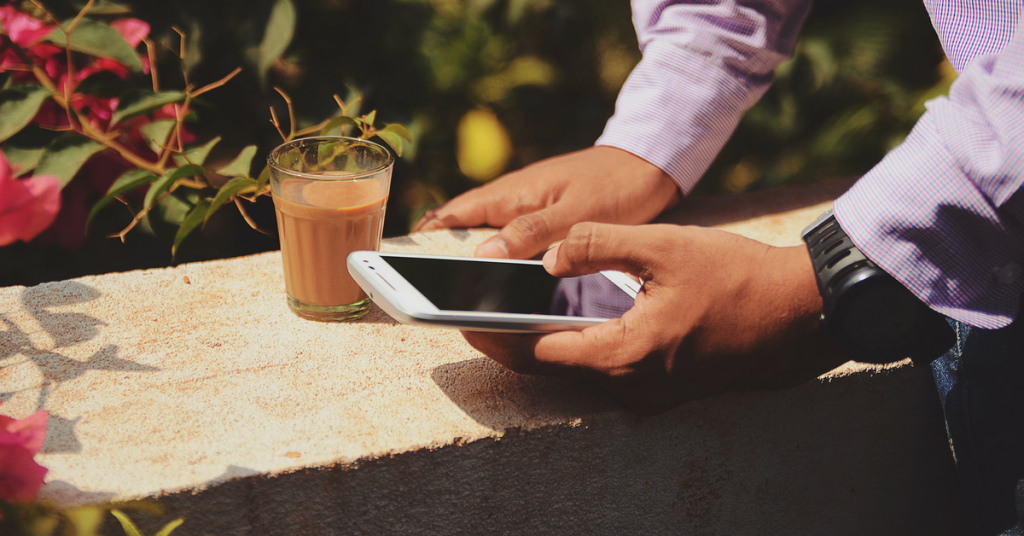 Buying insurance is a tricky investment, and you should ask your insurance agent some important insurance questions to avoid surprises in the future. You should be confident about the utility of the insurance you are buying. Ask your broker some valid insurance questions. If they reply with confidence, you can take a call about buying the insurance policy. If the insurance broker only talks about the technicalities and avoids explaining the policy in simple terms, you should not purchase the policy through that person. You should not blindly trust your insurance broker and try to gather information from other sources. Getting on to details is vital and eliminates hassles in the future.
Ask about the broker's qualification and experience
There are many fraud insurance brokers in the market. So, it is better to ask about the qualification and experience of the broker at the beginning. You can also ask them to show their license. Check their record about any professional malpractices.
Ask about his involvement during the claims
You should ask the broker how long it takes to process every claim. Check how much support they will provide during the claim process. Your purpose of buying insurance is to get the claims easily. Check how many successful claims they have processed so far.
Ask about the insurance company
Before deciding on how much coverage you need, you must ask proper insurance questions to know the credibility of the insurance company. Do not be satisfied with vague answers. You should know about the rating and public perception of the company at the first step.
Ask about the alternatives
Buying insurance is expensive. Insurance covers you from unprecedented risks. Try to know about the cheaper alternatives. Your insurance consultant can give you some idea about other options to save your business from risks.
Ask how the premium is calculated
People often overlook and forget to ask about the process of premium calculation. Your broker should inform you in an easy way how premiums are determined and how to improve your credit and get cheaper premiums for your policy.
How is your need determined
How much insurance you need is determined by two factors, how many dependents you have and how much debt you need to pay off. The insurance providers check your medical history and debts and then determine the amount of insurance.
Does the policy provide living benefits
You know about the death benefit of the insurance you are buying. You should also look for the control, liquidity, use, and equity in your insurance. Ask your broker about the kind of benefits the insurance can provide while you are living.
Ask about the returns
If you want to buy permanent life insurance policy, you have to wait for many years to get the returns. The 100% of your first premium goes into the policy, and it is used as a commission to the agent. Ask your broker, if your insurance can work as a long-term saving medium.
Ask about the relation between the death benefit and inflation
You buy insurance with a long-term plan. The amount insured can seem a huge amount today, but after some years, the position may not be same. Ask about if the death benefit changes with the proportion of inflation.
Ask about the clauses of the insurance
You should be aware of all the clauses of the insurance you are buying. What if you cannot pay the premium on time or miss it once and so on. Ask your agent about the duration of the grace period.
These Are All of the Industries Experiencing The Amazon Takeover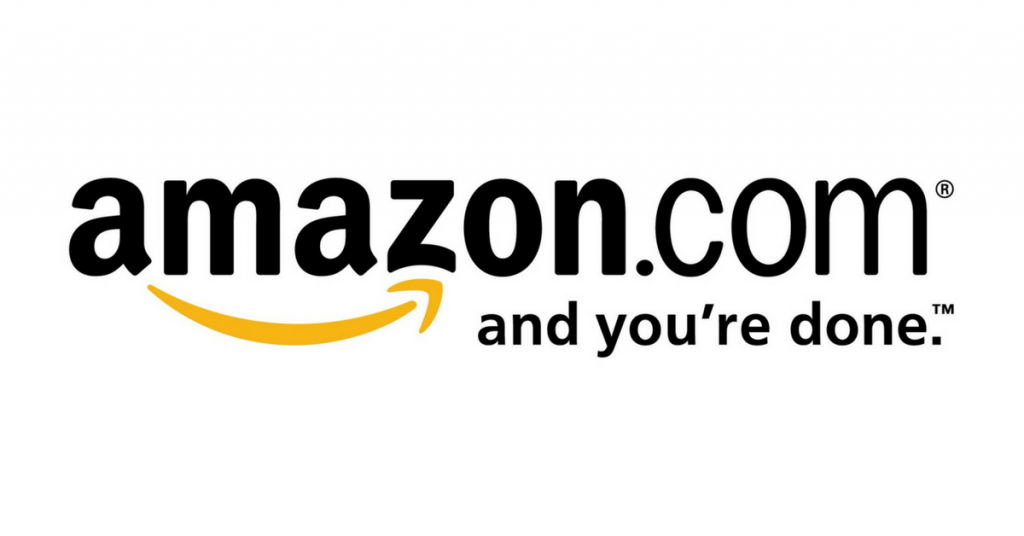 Amazon's continuous growth is prompting the company to expand into a variety of industries well beyond their initial scope of electronic commerce. Beginning as an online bookstore, Amazon now represents the

most valuable United States retailer

regarding market capitalization. Amazon founder Jeff Bezos is presently

the world's richest person

. A combination of success and drive for constant expansion is resulting in an Amazon takeover of several important industries. Amazon still reigns supreme as an online retailer, though clearly that title alone is not enough to satisfy Bezos. His areas of interest are vast, including the following.
Brick-and-Mortar Retail
Just last year, the Amazon takeover

included Whole Foods, where they were acquired for $13.7 billion

. The move continues Amazon's battle with Walmart to reign supreme in the retail space. On the other side, Walmart is continuing to

refine their online space

, while remaining America's top employer. The battle between these two giants will continue to wage on, with Amazon's interest in the brick-and-mortar space being no secret.Even before the Whole Foods acquisition, Amazon's plans to build

convenience stores and curbside pickup locations

shows a deep infatuation with becoming a strong brick-and-mortar presence. Beyond a mere presence, Amazon is confident that consumers will continue embracing a model that allows them to order online and pick up in person.Amazon's opening of the

Amazon Go Store in Seattle in January

marks an exciting time for these interests. Customers enter the store and scan their Amazon Go app as they do. Cameras and other sensors track customers' activity as their browse, registering an item into their virtual cart when they take it off the shelf. Customers are charged when they leave the store with their goods. Amazon terms the idea "Just Walk Out" shopping and hopes to attract customers who despise waiting in lines, as many do.Amazon's reshaping of the typical brick-and-mortar presence is introducing consumers to new ideas like "Just Walk Out" shopping. Combined with the acquisition of Whole Foods, the company will without a doubt continue to redefine the brick-and-mortar shopping experience.
Delivery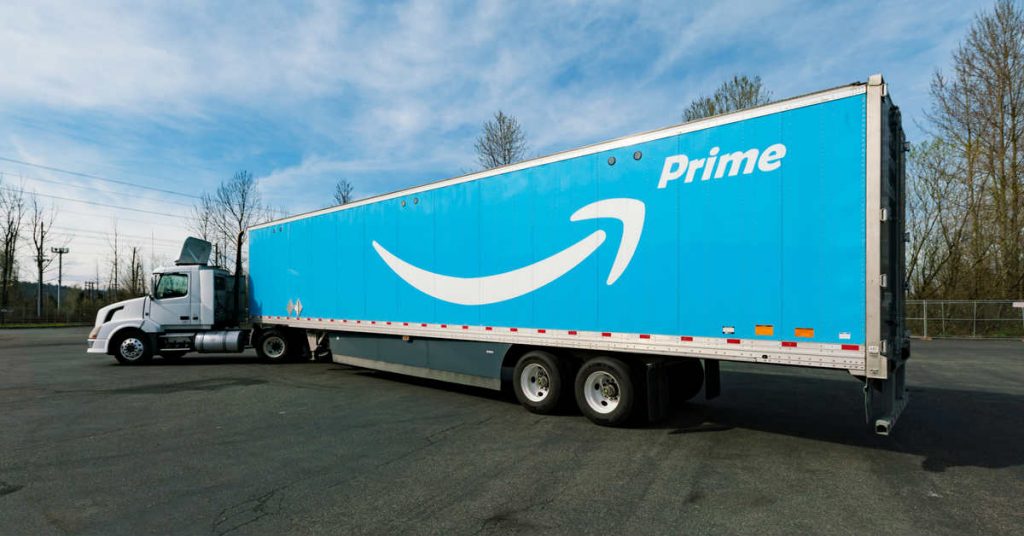 Amazon has been shaping the delivery industry for many years now, especially since Amazon Prime's introduction in 2005. The company's vow to deliver items to Prime customers in two days or less still presents a challenge to online retail competition, who are well aware that they must match these shipping expectations or compensate in some other way, like offering lower prices. Meeting Amazon's delivery promises and their costs is a major challenge, especially to new eCommerce businesses.Beyond Amazon Prime's major influence on shipping expectations among online retailers, Amazon is redefining what the delivery space means through their utilization of drone technology. Specifically, Amazon Prime Air is introducing a new delivery system, where unmanned aerial vehicles can safely get packages to customers in 30 minutes or less.Amazon, already familiar with quick parcel delivery, is upping the ante even more in the delivery industry with such lofty ambition. Still, with a private trial already underway in the UK, Amazon Prime Air and the use of drones in delivery is a very real aspect of the future. Upon receiving the regulatory support, we can anticipate Amazon Prime Air to be an option for many.
Technology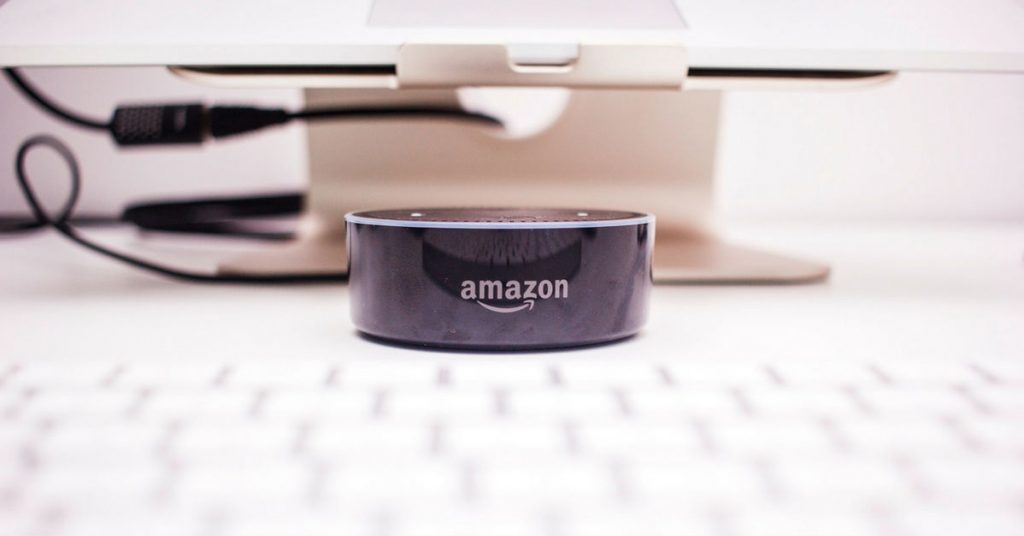 It makes sense that Amazon is continuing to make significant moves in the tech sphere. There's no doubt regarding the company's technical expertise and how technology can accommodate access to their variety of products.Among their technological products is Amazon Fire TV, which streams live TV and enables users to watch hundreds of shows and movies. There's also the Amazon Kindle Fire, which capitalizes on Amazon's vast digital library in the form of a tablet computer with a seven-inch multi-touch display. Many still view Kindle Fire as a

strong competitor to Apple's iPad

.Amazon's Dash buttons, while simple, are also an exciting addition to their array of tech. The Dash Button is a single-function controller that consumers can place around their house near items that need replenishing. Need a new order of Tide paper towels? Order a specific Dash button for Tide, put it near the towels and press the button when you notice them running low. They will then arrive on your doorstep in a couple of days.
Entertainment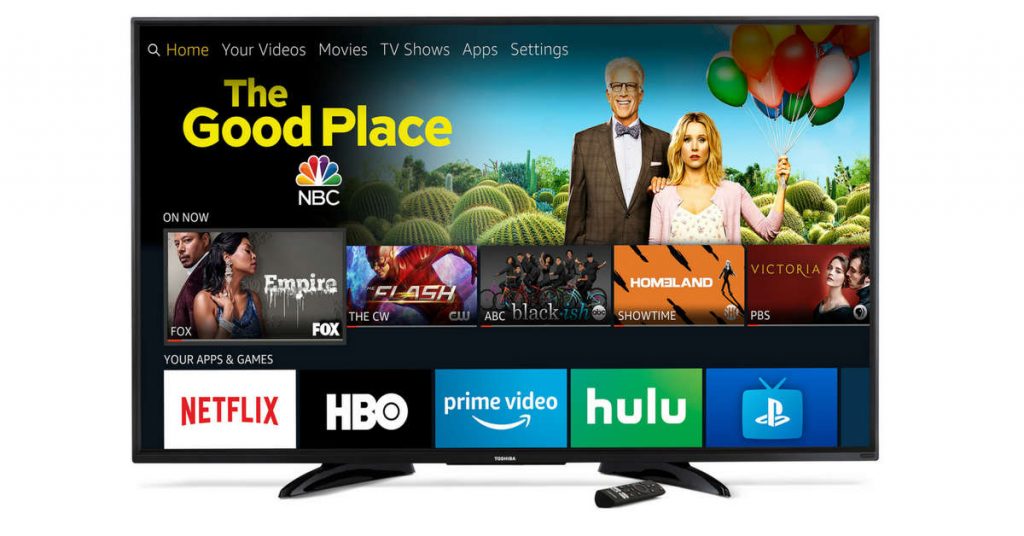 Amazon Prime offers much more than free two-day shipping. One of Prime's most notable benefits is the increasingly impressive Amazon Video platform. The Amazon Prime Video show

Transparent

won the Golden Globe Award for Best Television Series, Musical or Comedy in 2005, while 2017 Oscar Best Picture nominee

Manchester by the Sea

is also developed by Amazon Studios.Amazon is increasing their influence in both TV and film by producing excellent content, including many

notable releases in development

. They're emerging as a viable competitor to cable, Netflix and Hulu.Whether a consumer prefers reading a book or watching a movie, Amazon is seeking to have the entertainment niche covered.
Is This Amazon's Peak?
Amazon's firm grasp across multiple industries begs the question: Is this Amazon's peak? While it's impossible to tell definitively, stockholders should monitor the situation closely. Amazon has been a model of consistent growth since 2000. Presently, Amazon's stock trades for

approximately 130 times

the business's projected earnings for 2018 and almost four times its projected sales for 2018.These growth prospects rely on revenue per customer growth. Although there will certainly be customers who increase their spending on Amazon, it's difficult to think of any huge breakthroughs or offerings that will prompt more revenue per customer, especially upon Prime's increase to $119 per year. Many customers may opt to spend that on a Costco membership instead.Additionally, it's important to note that Amazon's acquisition of Whole Foods plays a significant role in the stock increases the past year for Amazon. The market seems to be operating under an assumption that Amazon will make a similarly buzzworthy acquisition this year, which is far from a given.

Still, even if market projections seem a bit optimistic at the moment for Amazon, there's no doubting that the company will continue playing a significant role in shifting expectations within several industries, from delivery and entertainment to the brick-and-mortar experience.
What To Do When You Lose Creativity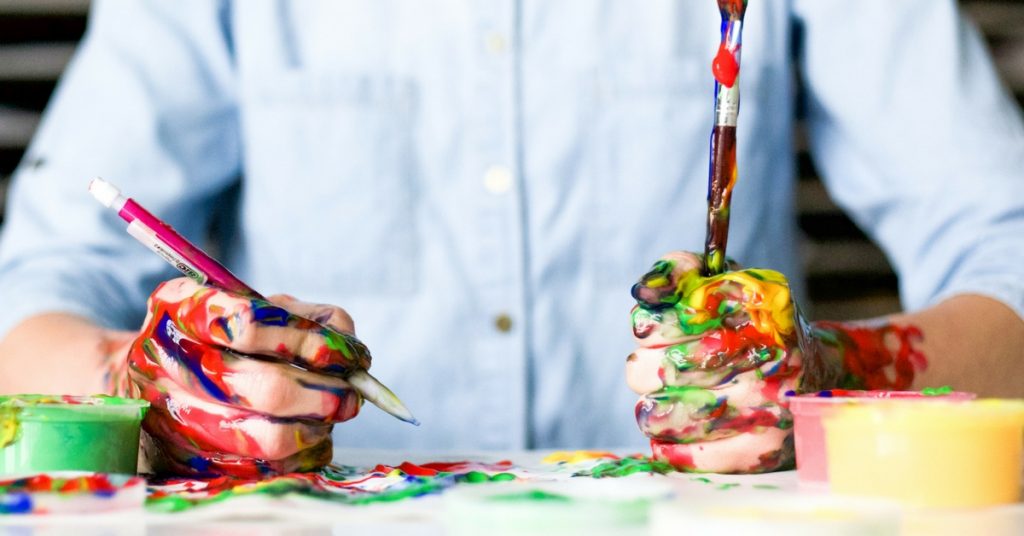 The longer you are tasked to creating things, the more likely you will lose your creative edge. It doesn't matter if you're making websites, writing a new book, or making a new recipe. There might come a day when you feel too lethargic to get out of bed or dread going to work. These are some of the most basic and easy-to-shrug symptoms of losing the creative streak. The good news is that there are ways to snap out of it. You can regain your creativity and prevent yourself from "drying out" by practicing a few simple tasks.
Explore
When we were kids, it's always fun to experience new things for the first time. As we get older, our sense of wonder gets jaded, probably because we had to grow up and face reality. But rediscovering how great the world is can help awaken our creative streak. To prevent yourself from losing it or to find it if it's already lost, explore and experience new things again. You can set aside one day a month to try something new, be it an experience, new dish, or venturing out to a new place. Adventure can reawaken creative juices and your sense of wonder.
Laugh
One of the reasons why we lose our creativity is pressure. It can be quite stressful if you're always looking for new ways to make your design look fresh. Sometimes it is even unavoidable that your paintings, essays or web designs all look the same way. Stress can kill creativity, so what better way to de-stress than to laugh? You can watch a comedy movie, catch a live comedy act, or just clown around with your friends. When your brain is filled with oxytocin and dopamine, which we get from laughter, you will be more relaxed and find it easier to find inspiration for creativity.
Think Like A Kid
If you're asked to be creative, ask yourself what your six year-old would do in situations like these. Kids can be very creative and surprisingly straightforward. It might feel weird at first, but you never know, so you might as well give it a try and see if it works.
Rediscover Creative Pursuits
When was the last time you painted something, read a good book, sang, danced like nobody's watching, or even modeled clay? All these creative outlets sometimes get lost because of busy lives. However, you can rediscover them again if you set aside time at least once a week to be creative outside your work.
Meditate
Mediation is a good way to relax both the right side (creative) and left side (logical) part of the brain. When they are both relaxed, they work harmoniously so you don't run out of creative ideas. Some people think that they don't have much time to mediate, but it can be surprising what 5 to 10 minutes of meditation can do for your brain. Meditation does not have to be complicated. You can start by thinking happy thought for 10 minutes each day for relaxation, and you will be surprised how easy it will become to carry on creative tasks.When it comes to being creative, pay attention to yourself. Find out what works and what doesn't. This can tell you when you are most inspired, which in turn can really help you to continue being creative.
How To Get Funding For Your Small Business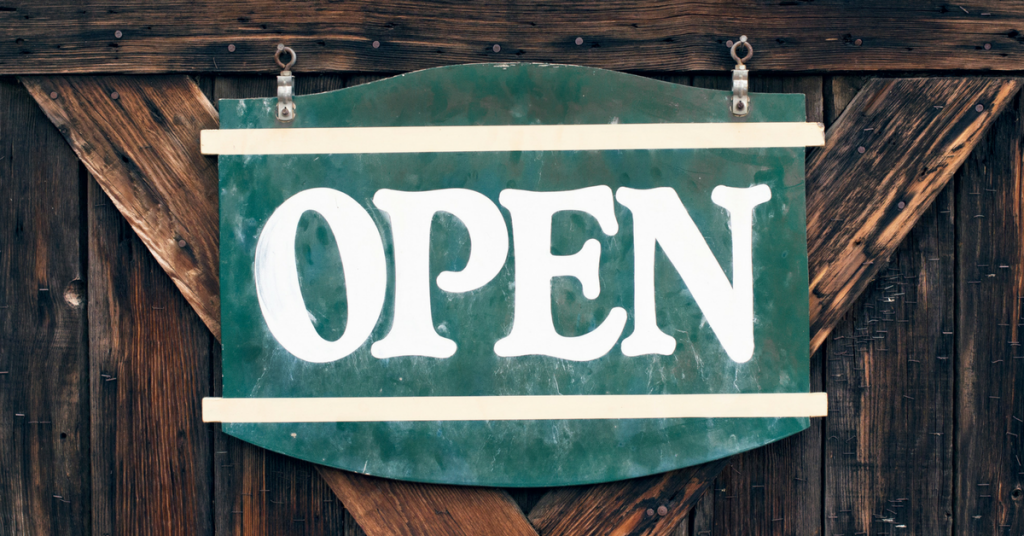 It can feel very overwhelming being a small business owner. Sometimes you might not even know where to start. This article was created to give you some tips on how to obtain resources to grow your company. The most important thing is to never quit on your dreams. There are so many tools out there that can help you grow your company more efficiently.
Visit the Small Business Association in your city
It is very important to write a business plan. Before you seek out funding, it is critical to have a clear outline of your business goals and objectives. The

SBA

 can assist you with reviewing your business plan and help in advising you on available funding programs. They also have mentorship programs that you can sign up for. It is vital to network with other professionals in your industry.The Small Business Association can also provide a plethora of tips on preparing a financial statement. It is important to understand your company's profits and losses. An Income Statement can assist you with measuring your company's profitability over a period of time. Each month, you should evaluate your company's financial records. You don't need to be an accountant to prepare these types of statements. It is critical to understand every aspect of your business before you seek funding.
Research grant programs
There are available grant programs that you can apply for. Grants for small businesses have a challenging application process, plus businesses need to meet certain requirements in order to qualify. There are grants available for specific demographics, research purposes, geographic locations, and business types.The federal government does provide grants to small business engaged in scientific research and development (R&D) under the Small Business Innovation Research

(SBIR) Program

. Depending on the nature of your business, you might be able to qualify for a variety of different grants.
Develop a personal saving plan
It is very common for small businesses to be self-funded. You would be surprised about how much you can save if you create an effective budget. Reducing eating out at least twice a week can save you hundreds of dollars each month. Having a social calendar is fun, but you have to remember that you are building your small business right now.If you are selling a product, a great way of saving money is by buying in bulk. You can sometimes get great discounts by buying items from overseas. Another great way to save money is by making your own products or printing your own marketing materials. Try being creative and you never know what can happen. It will feel very gratifying to see the results of your hard work. Handmade items also give a very personalized and custom feel to the items.

Pinterest

is a great site to get inspiration for your projects.
Host a fundraising event
Giving back is very important and there are several non-profits that are doing great things in the community. If you are looking to obtain funding for a good cause, try hosting a fundraising event. Several restaurants are willing to allow you to host a free event at their location and donate a portion of everyone's meal to charity. You could also add a feature on your website to allow customers to donate a $1 to your charity at the checkout.People love to read positive stories about companies that give back to the local community. You can also offer individual internships at your company, so they can get school credit or community service hours. Once you have raised funds for your charity or non-profit organization, you can issue a press release or invite a local news station to report what you are doing for the community.  "Kindness in words creates confidence. Kindness in thinking creates profoundness. Kindness in giving creates love." - Lao Tzu
How business loans can be effective
There will come a time when you need to grow your small business. It is difficult to grow your business if you don't have the available cash flow. A lot of startups fail because they are unable to take their businesses to the next level. I suggest that you review your business and write out your expenses. Estimate how much money it would take for you to operate, then use that figure to help determine how much you need. You will most likely need to provide financial records to show the amount of money your small business earns as well.Several well-known banking institutions and online sites offer small business loans. Credit unions and community banks are very small business friendly. Obtaining a line of a credit is also a possible option. Check your credit score because that will play a huge part in getting your loan approved at a good interest rate. There are predatory lenders out there that will offer extremely high interest rates. You don't want to get a business loan and then end up losing your business trying to repay the loan. Having a business loan can reduce the stress of covering your current overhead, get you to pay your staffs, and will allow you to focus on growing your business.

PayPal

 is a great tool for tracking your business expenses and generating reports. You can also use the PayPal card swipe machine to accept payments for a fee. A little known resource is the PayPal Working Capital funding service. I would advise that you read the reviews and important disclosures regarding this funding option. PayPal Working Capital offers flexible payment options, fixed fees, no credit check, and funding is available in minutes if approved.
Crowdfunding might be a great option
There are several popular rewards-based crowdfunding options. This is where companies offer 'rewards' or 'perks' to individuals who pledge to his or her project. It is important to research all of the pros and cons associated with this option. These programs also allow you to interact with the world and obtain feedback on your company or idea. A potential investor might be out there waiting to jump in and help you fund your small business.There are also several personal online fundraising sites that you can share with your friends and family. It is recommended to have a strong presentation of what the funding will be used for. This will help you obtain more funding and encourage more people to share it with others. This option typically doesn't generate as much revenue as crowdfunding, but it can be very effective.

If you are looking to create a small business, I would like to wish you the best of luck. Owning a small business is one of the most rewarding and scariest things that you will ever do. America was built by small businesses and it is important to know some of the available tools to grow your company.