Skills You Need To Save Your Job From Robots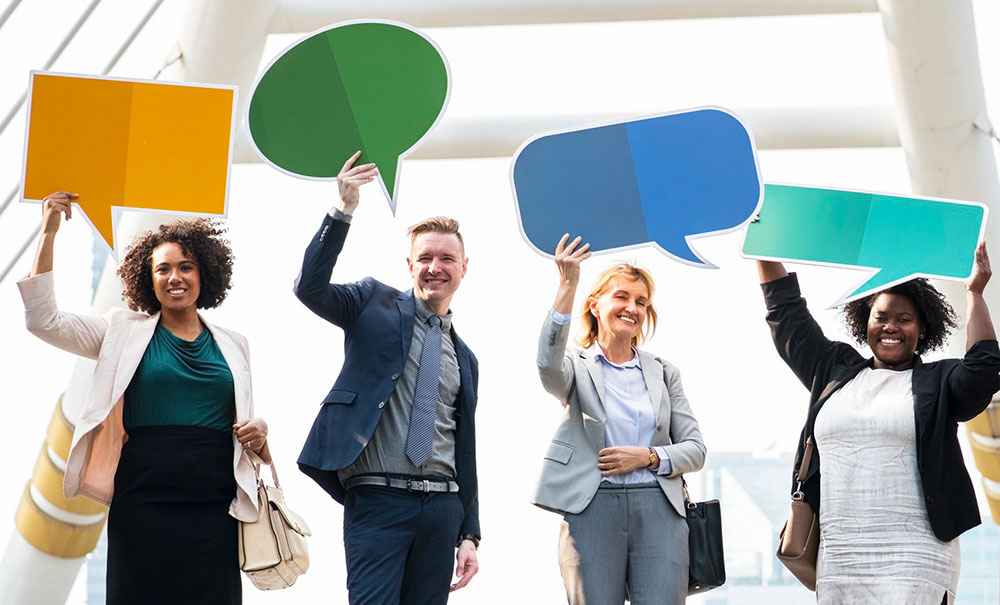 Nowadays, automated teller machines, auto-check in kiosks in airports and self service checkouts at supermarket are commonplace. However, these automated tasks do not provide human experience.

According to studies by Oxford University researchers Carl Frey and Michael Osborne, half of jobs we know will disappear in 10-15 years. Automation and less demanding work can be delegated to robots. This will give us time to do more thinking and be more innovative. Giving automated jobs will also help save companies approximately $12 trillion globally from wages and redeployment. The future of work is starting to look very different. But don't worry because not all jobs are fit for robots. Here are some skills you need to save your jobs from robots.
Effective Collaboration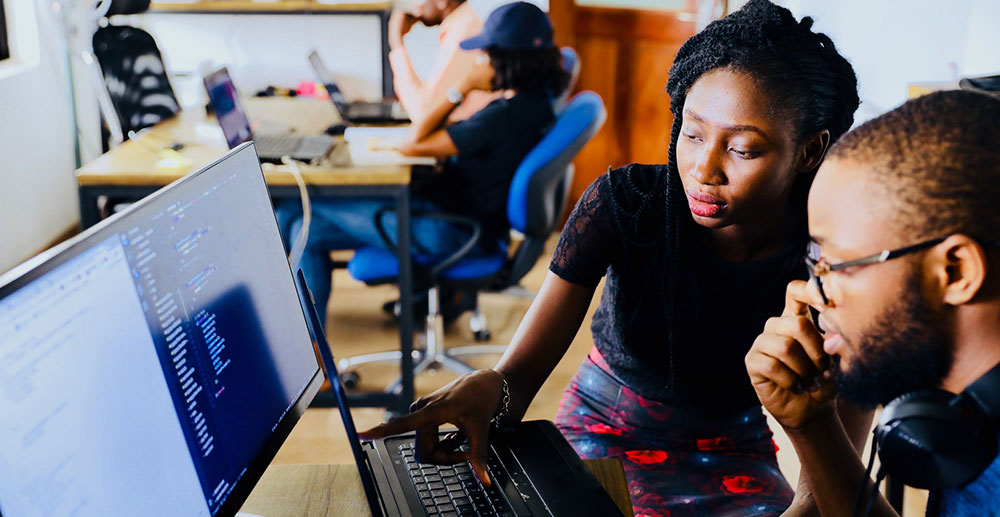 Robots are built for automatic jobs. In factories for example, robots are programmed to do a specific job repetitively. While they are very effective at what they do, robots do not collaborate with each other. There are robots that work together but they cannot be considered as a team and they cannot build collaborative relationships with each other. They are independent and need to be programmed in a way so that they can do a specific job that complements each other.Humans on the other hand have the freedom not only to work with each other but to effectively work in a team while building a collaborative relationship.
Management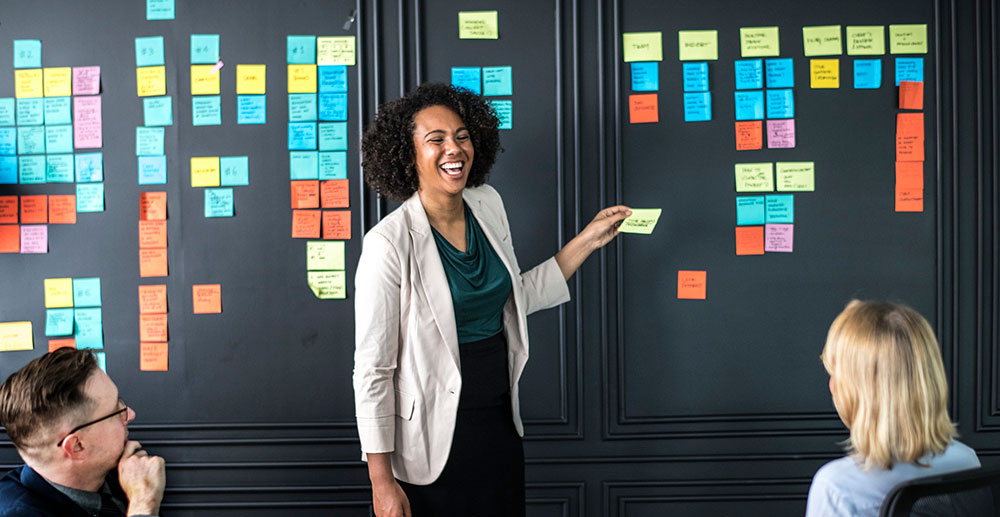 Can you imagine a robot managing other robots? Giving them orders to a team of robots with different programming? While this is highly possible in the future, our technology is not that advanced yet. Robots still cannot manage other robots and tell them what to do without human interference.Robots also cannot manage a diverse group of robots. Humans on the other hand know how to manage a group that has different backgrounds. They know how to communicate with diplomacy and react to different situations.
Social Intelligence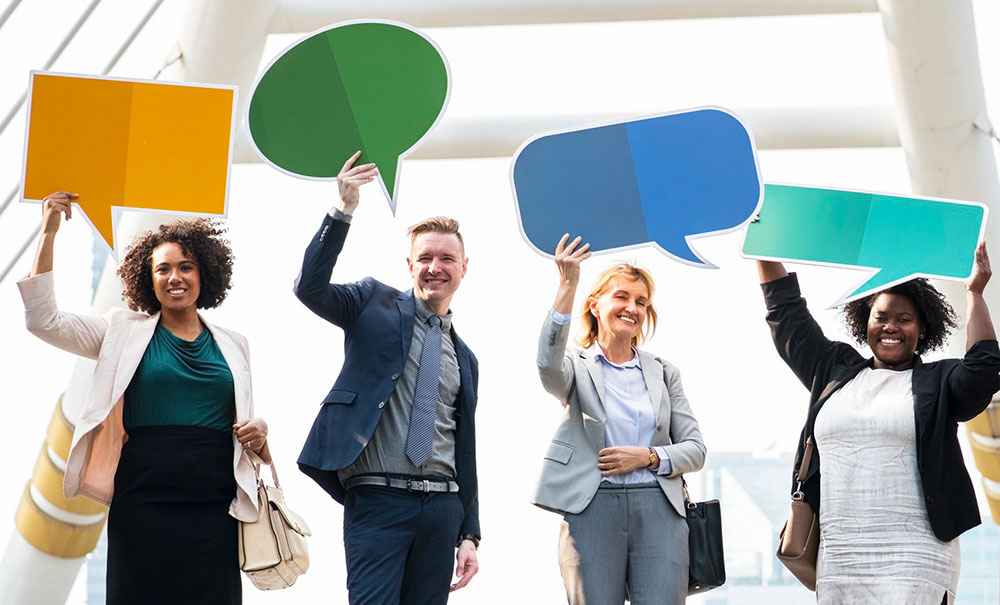 Robots are built to work. They don't socialize and have no need to. Getting on well with others is needed if you're the leader. Robots don't need social intelligence because they can work well with others even if they don't want to because they're programmed that way. Humans pick up cues from non-verbal language, tone of voice and facial expression. So far, no robot can do this.
Creativity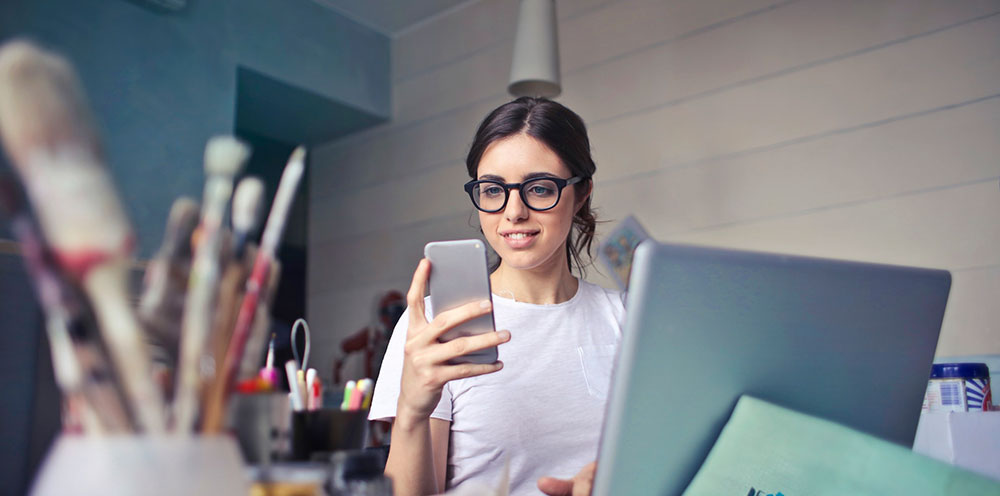 No matter how advanced the AI, it cannot learn to be creative. Robots are limited by their programming. They have no curiosity or have no need to explore or discover new things. Robots also have no appreciation of art, music or culture. As such, robots cannot "think outside the box" therefore they can only function the way they are intended.
Critical Thinking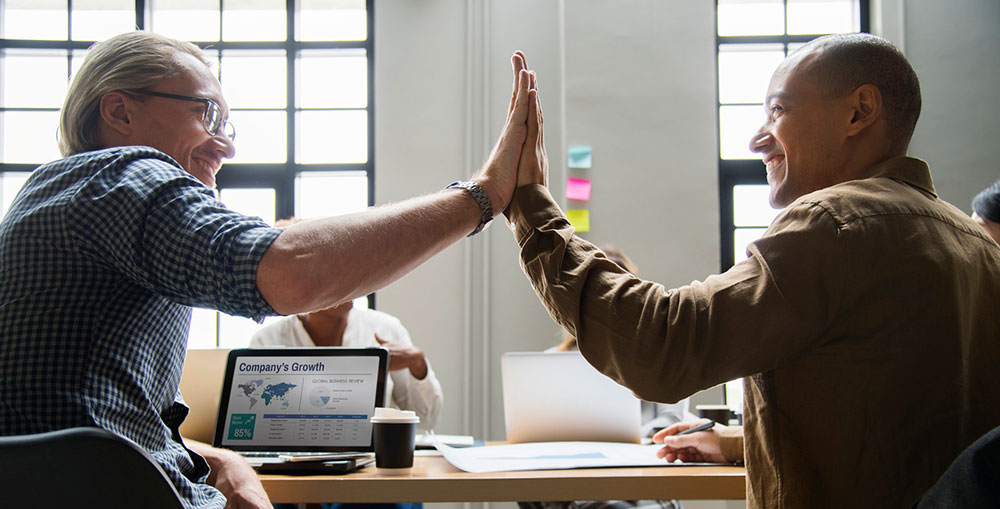 The ability to think deeply or critical thinking is a very important skill. It is needed for troubleshooting and decision-making. This skill set leads to better judgment and management. Humans can ask better questions and know how to seek validation and verification of what we've learned.It is perhaps this skill that humans surpass robots because this cannot be taught. Critical thinking is developed through experience. Humans become good at thinking outside the box through cause and effect. With each different result, humans learn how to react accordingly. Robots cannot do this because even with advanced AI, they cannot be programmed to react differently for each different situation as it arises.Robots and humans co-exist in this world. While a world full of robot workers is fast becoming a reality, it cannot be denied that humans are needed in this planet and cannot be replaced completely even in the work environment.

Despite about AI, humans are still a company's best asset. In fact, humans are 2.33 times more valuable than all other assets and capital combined. If you want to keep working in an increasingly automated work, develop these skill sets to make yourself indispensable to your company.
15 Ugly Truths About Entrepreneurship Everyone Should Know Before Starting a Business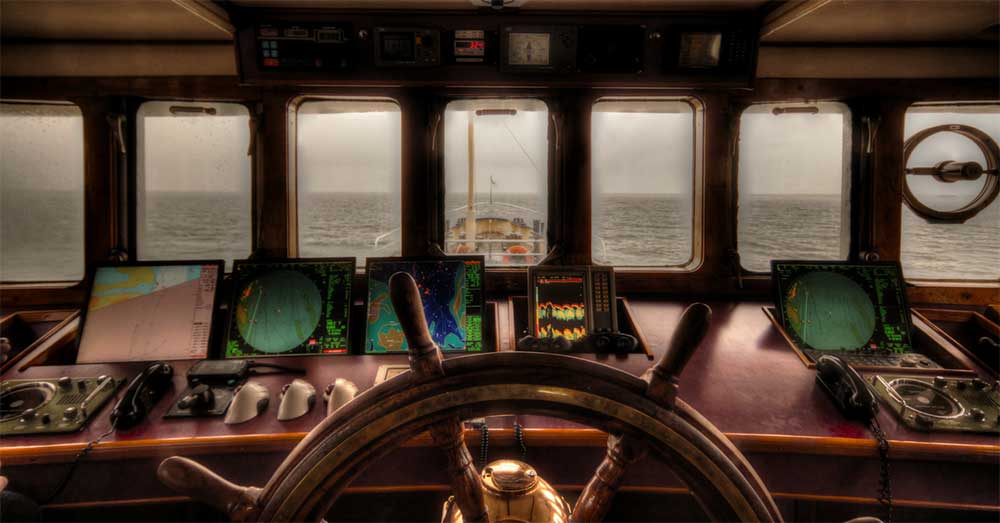 Becoming an entrepreneur isn't everything you see on Instagram or what you see in most interviews. There's no map and what has worked for another company may not work for you. You'll constantly find yourself in a state of despair and hopelessness but still have to keep your head above water in order to not look like a failure to everyone who has believed in you.
1. Most things don't work the first try
Just about everything you do seems to somehow "not work". If you're developing an App or software, expect it to turn out completely different than how you explained it to your developers. If you're running an online store or business, expect emails to your customers to go straight to spam for some reason. Things never seem to work the first, second, or sometime the 50th times. But you keep going and keep fixing until it works!
2. The REAL stressor that breaks you
You obviously expected a certain level of stress. But we bet you never expected WHERE it will come from. Your startup will without a doubt give you plenty of stress to deal with, however most of that is eustress and good for you. Solving business related stress makes you feel good. The stress of dealing with everything else around you is what will ultimately wear you out. Your business is starting to grow and now moving higher up your ladder of priorities. Other things are starting to become less important but you still need to take care of them. And taking care of them starts to become more stressful and mundane without yielding much reward.
3. Losing friends
Expect to lose the majority of your friends. Being an entrepreneur is hard and making time for your friends will gradually become harder. You can only bail on your friends and families so often before they stop inviting you out.
4. It's a REALLY long journey
Don't expect your business to take off overnight. Most entrepreneurs expect their idea to take off and exit within a year or two. Having that kind of expectation will often lead to feeling like a failure and losing faith in your business. Tony Robin says, "Most people overestimate what they can do in a year and underestimate what they can do in a decade."
5. Regrets
Oh yea...expect this to happen real soon. And expect it to happen often. You will regret all the sacrifices you've ever made for this business when you start considering choosing tofu over chicken just to save a few bucks at Shoprite.
6. Anxiety Competition
It's normal to worry that somebody out there is executing the same idea. Having anxiety over potential competition is natural. Don't let this drag you down. Let it inspire you to work harder and become better than your imaginary competitors.
7. Other People Depend On You
It's not just about you anymore. It's not just your life and your future that's at risk. Once your business starts taking off and you become an employer, you're responsible for everyone you employ.
8. You'll see people's true colors
Will Smith once said, "If you're absent during my struggle, don't expect to be present during my success." Unfortunately those closest to you may act differently depending on where you are in life. Those who are true to themselves are worth their weight in gold.
9. It never gets better for those closest to you
This is a strange one because it's both a good and a bad thing. You'll eventually make promises to either yourself or a significant other that things will get better and you'll take them on some exotic vacation etc. Unfortunately it never truly gets better. At first you'll struggle to get your FIRST client. After that, you'll stress out on getting your 10th client. And before you know it, you're constantly chasing bigger and bigger things. That's your nature as an entrepreneur, you'll always want more.
10. Leadership is hard
Once you start having people work for you, you'll quickly realize how difficult it is to get a group of people to work productively together to achieve a common goal. Leadership is a lot harder than you think because it's not just doing a few things. True leadership require years of commitment, hard work, and self discipline to prove yourself a competent leader to your team.
11. No Appreciation
If you're a good leader, then you'll know that appreciation is what YOU give to others, not what you expect to receive in return for your hard work. No matter what you've done and what you've sacrificed, you won't be appreciated for it. But it will be demanded of you.
12. Meditation becomes your best friend
As silly as it was in your teens, meditation now becomes a ritual you can't live without. It becomes the only few minutes in your day where you can think clearly and not be bombarded at every angle.
13. Dealing with being sick
At first you'll be invincible and can do just about anything to your body and deprive it of sleep for days on end. After a while...you'll actually get sick. It's a weird feeling being sick and not having insurance because your company isn't quite there yet. But this will be one of the many challenges you'll have to overcome as an early stage founder.
14. Realizing that you're actually "stupid"
This may or may not come as a shock to you but you'll eventually realize how stupid you are or have been with your business. There will be plenty of "Aha!" moments where you asked yourself "how could I have been so stupid?!" These are character defining moments that you need to cherish and take notes of for your future self. After all...if you know everything, why aren't you rich yet?
15. You're going to look back and cringe
These are the best moments. At some point in your business you will look back at posts, photos, tweets, text messages, and notes and just...cringe. Similar to feeling stupid, these are also character defining moments that you should cherish. What's the difference between this and #14?  This is absolutely hilarious and your fellow team mates will die of laughter while you die on the inside.
5 Ways To Create An Amazing Employee Experience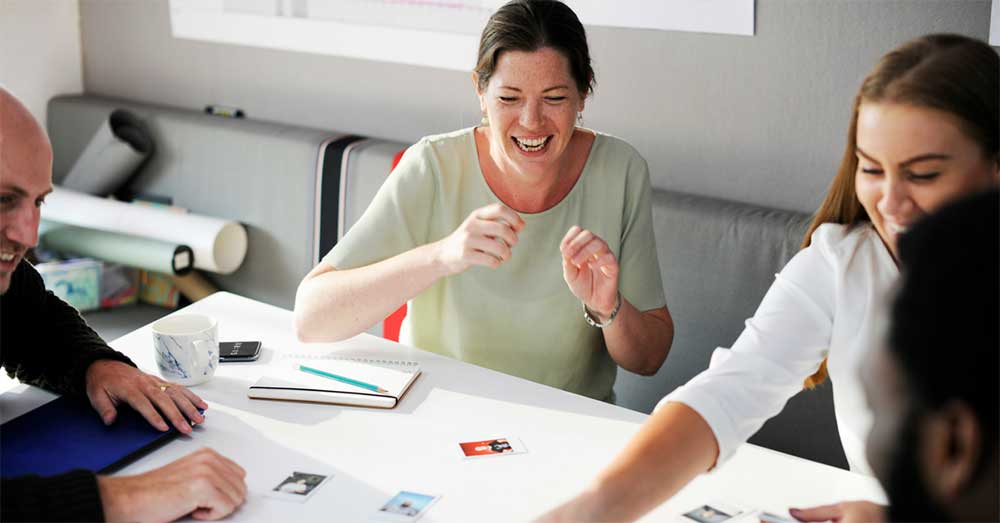 There is no perfect formula when it comes to running a business and managing employees. Every environment is different from the next and each employee should be treated in a unique way. If you survey 100 employees about the things that would motivate them to quit a job the majority would point to management in some aspect. In order to avoid some of the missteps that come with maintaining an employer to employee relationship, you must know what your employees need. These 5 tips are going to provide valuable information into creating an amazing employee experience:
Communication/Employees Being Heard
The most important aspect of any relationship is to communicate effectively. Communication helps to avoid small issues that can snowball into bigger issues. It is imperative that employees are not only kept in the loop, but are provided clarity when miscommunication issues arise. Miscommunication at work can turn into a game of telephone and spawn untrue rumors that can spiral. In addition to keeping an open line of communication with management, employees must feel that they are being heard. It can be very frustrating when you have ideas that you want to be heard but feel dismissed by management. This calls for a bad employee experience. Dialogue is healthy, so keep talking.
Utilize skills correctly
Any successful business person will tell you that many times resources are not as important as how you utilize them. The same goes with the people that are helping to grow and operate your brand. You can have as many good people on your team as possible, it is pointless if they are not being utilized based on their strengths. Some people may fear being outshined or having their employees outgrow the company, but it will do the opposite. If everyone is allowed to flourish by doing what they are best at, you may unlock growth in the company and the employees that you didn't know was possible. Pushing people to discover their full potential will benefit you because everyone will be putting their best foot forward.
Flexibility
Many people have demanding schedules outside of work that don't necessarily allow them to adopt conventional schedules at work. When employees are not allowed the flexibility to attend to things outside of work it can affect them negatively at work. Of course, people are responsible for managing their time effectively as adults, but every occurrence cannot be planned for. Allowing remote work, or even telecommuting which is becoming a growing trend, employees can better manage their schedule around work. This eliminates certain stressors that can affect time at work, morale, or even home life. Everyone has to sacrifice certain things when taking on a full-time commitment, however employers have the ability to make things a bit easier.
Positive Culture
A fun, positive culture is necessary to keep up morale at work. Team building exercises, keeping everyone in the loop, even respectful disagreements are all healthy in workplace culture and creates a positive employee experience. Some people spend more time in their office or workspace, then they do at home, meaning your employees should enjoy their time at work. Spending the majority of the day with people that you barely know or don't get along with affects work performance as well. Employers must realize that you can have the most beautiful office space, the largest salaries, etc but if your team is not clicking you're going backwards. Sometimes stepping back from work in an outside environment can help people to get to know each other in a different, more relaxed way.
Challenging Work
Nobody wants to be bored at work or feel as though their job is meaningless. It is important to make sure that employees feel challenged and look forward to coming to work. Not feeling challenged can cause employees to lose motivation, which can directly result in declining performance due to the negative employee experience. A domino effect, which can be avoided by communicating with employees about what can make them better. Growth is a critical component to forward movement in life. If employees feel that the work is complacent they will start to become complacent. Implement incentives, have friendly competitions, make things interesting so that boredom is not an option!
10 Best Industries To Start a Business Now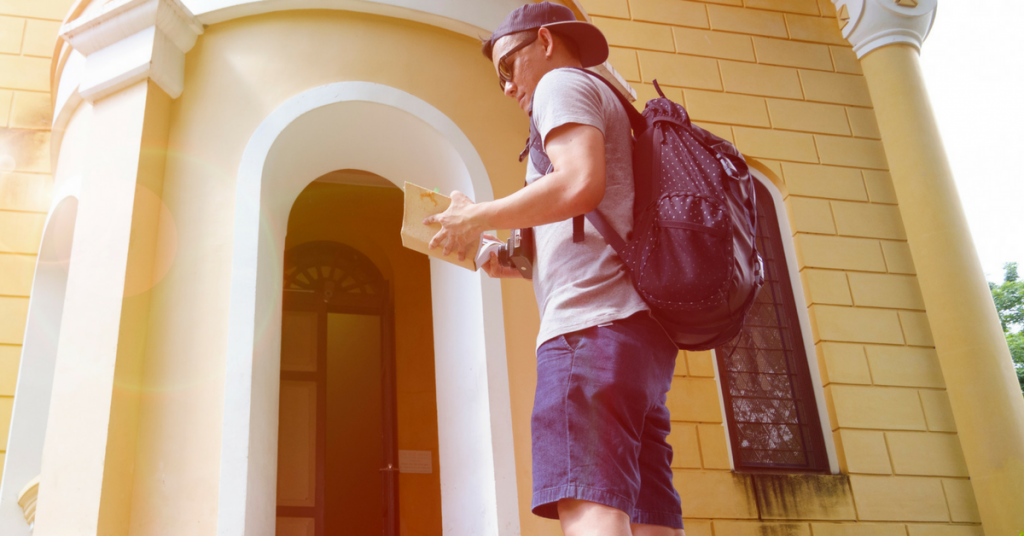 With so many students competing for a limited number of positions available in the workplace, many fresh graduates are now underemployed or unemployed. Situations like this can be problematic for young graduates because many of them have student loans that need to be paid as soon as possible. One of the best solutions for fresh grads is to become entrepreneurs. Here are some of the best industries to start businesses.
1. Meditation and Mindfulness Training
Many industries are spending money for their employees to take meditation and mindfulness training. These types of training involve bringing attention to the internal and external experiences occurring in the present through meditation.  Employees who practice mindfulness are less stressed, feel better and enjoy life more.
2. Accounting, Tax Preparation and Bookkeeping
All companies require proper accounting, bookkeeping and need help with tax preparation which is why this industry is always looking for individuals to fill this role. No matter how well the economy is growing or how good a business is performing, good accountants are always needed.
3. Ready to Drink Coffee and Tea
The on-the-go lifestyles of many employees are the fuel of the ready to drink coffee and tea industry. Most people today want everything instantly and this includes their beverages. According to Specialty Food Association, sales of these types of drinks have tripled to $143 million annually since 2012.
4. Real Estate
Yes, it's true that the real estate industry is dependent on the economy. However, the overhead cost of becoming a real estate agent is small. All you need is a license and you're ready to start your own real estate agency.
5. Mobility Tech
Nope, we're not talking about cellphones but about technology that enables autonomous vehicles. This is an exciting space because it allows for creativity and startups have the potential of partnering with bigger industries or acquisition by major players.
6. Pet Care
The busy lifestyle of many people has opened up the new industry of pet care. According to IBISWorld, revenue in the United States for pet grooming and boarding is nearly $8 billion and is expected to grow 7% annually through 2021.
7. Legal Services
Just like accounting, it has low operating costs and it's a service many people need. Anybody who has ever hired a lawyer knows that it isn't cheap. However, the need does not only refer to lawyers. Legal services include notaries, settlement officers (for transaction of securities) and search agents in real estate. Legal services enjoy repeat clients.
8. Computer Vision
Technology is very fast growing and diverse. Another field that has opened up recently is computer vision which basically deals with artificial intelligence that works to act and interpret visual data. The technology generated $522 million and 69 deals in just 2016 alone. Developments can be applied to child development, social media networking and web analytics.
9. E-Commerce
As personal disposable income continues to rise, so will e-commerce. It's more convenient not only to shop online but to do business too. E-commerce has low barriers of entry. To increase your success in a market that is easily saturated, you need to focus on customers, build a relationship of trust and to deliver products or services quickly.
10. Home and Building Maintenance
This is another very broad industry. It covers lawn and garden care, pest control and cleaning. Players can cover houses, offices, warehouses or just about anybody who needs care and maintenance. According to Sageworks, the industry saw a 13% increase in sales last year. The business is easy to start because of low upfront business cost, does not require inventory, large staff or office space.

Starting a business is risky but it can also be a great adventure that can lead to your success. Determine your individual skill to find out which industry will give you the best chance to succeed.