How To Surround Yourself With People That Make You Better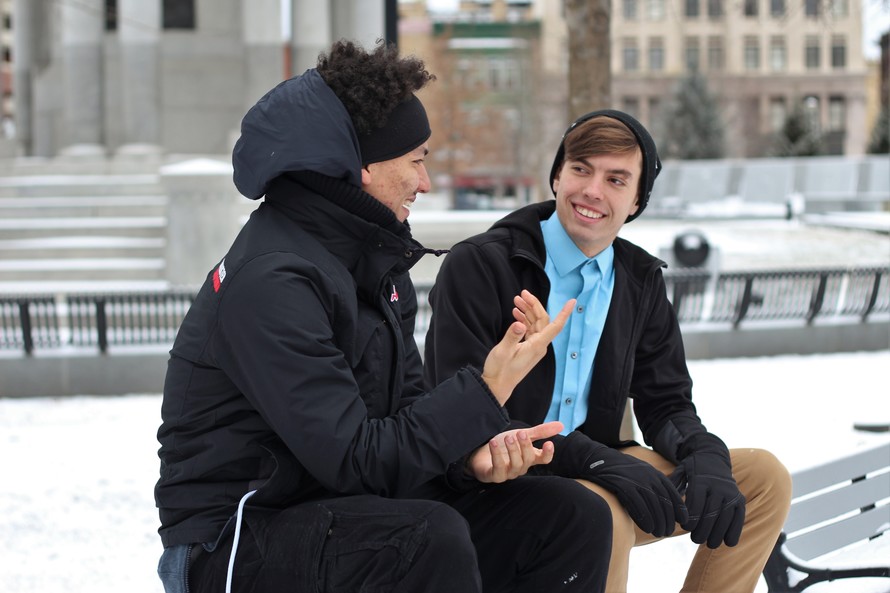 According to American motivational speaker Jim Rohn, "You are the average of the five people you spend the most time with". If this is true then you need to think about the people you spend the majority of your time with. Some people are negative. They suck out your happiness, drain your energy and get you in bad situations. Some people are positive. They influence you in a good way, make you happy and keep you in the right path. The second types of people are who you should be spending more time with. Here's how you can do this.
How Do You Feel
The first step to surrounding yourself with people that make you better is to know how you feel when spending time with somebody. Certain groups of people give off a vibe. If you feel that this vibe makes you better, happy or improved then consider spending more time with these people. They can be your family, friends or co-workers.If you feel resentment towards a group of people or individual, stay away from them. Resentment breeds bitterness, who needs that?
Potential
Some of the best people to spend with are those with lots of potential. These people know how to think outside the box, are creative, open minded and like to learn about different things. You can find them in school, workshops, office or even at home. Spending time with these people can be rewarding because they can influence you to act and think like them, thereby improving yourself.
Variety
In order to grow and become a well rounded individual, surround yourself with a variety of people. Find people with different traits that can influence and help you grow. Surround yourself with people who are creative, hardworking, good natured and other traits you want to improve. You will be surprised where you can find them because they can be your family, co-workers and friends.
Self Development
When you want to become better at anything you will want to receive training. Pay attention to the people you meet in workshops and seminars. These are usually great places to find people who do not only want to improve yourself but possess traits and abilities that you might want to emulate.
Right People
According to Forbes, if you want to be successful you have to surround yourself with the right people. So it should go without saying that successful people surround themselves with other successful people. Unsuccessful people are sometimes negative and emit a "beaten down" attitude. They can also be bitter and resentful of successful people. Surrounding yourself with people like these will only influence you to think negatively and bring you down. Successful people know how to rise up even if they've experience failure before. They see this as learning experiences instead of disappointments.
Secrets to Getting Consistent Sales For Your Startup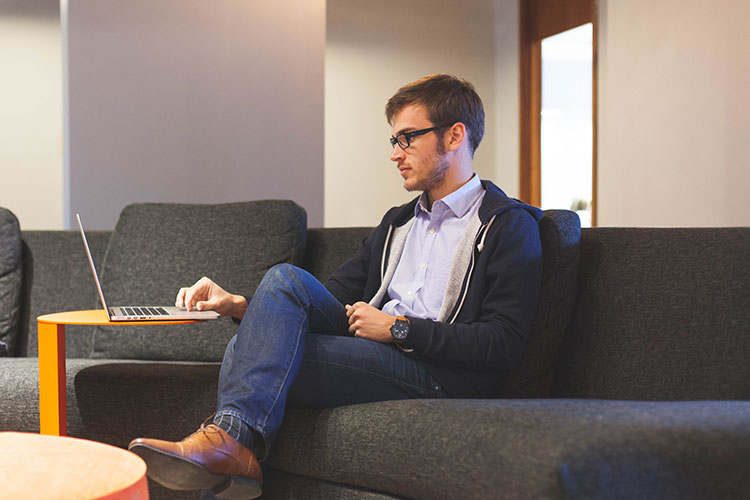 No matter what industry you're in, sales is your oxygen.  Without consistent sales, most startups simply can't function. Unfortunately most startup companies don't invest enough in their sales process until it's too late. Here are the strategies successful startups have adopted to consistently meet their sales goals.
Building a Stronger Network
Consistent sales doesn't happen automatically.  For larger accounts, it's often best to start with referrals and be introduced organically to your prospect instead of cold calling.  And having a well connected network of friends and peers willing to help support you is the key to getting more organic referrals.  Meeting someone and getting their business card is easy. Maintaining your relationship and keeping yourself relevant is the real challenge. If you're not already using LinkedIn, now's a good time to start.
Focusing on Weekly Results
Without setting weekly goals, your team may believe staying busy and filling their calendar translates to sales success. Unfortunately activity doesn't convert into sales unless it's focused. Get into the habit of setting achievable weekly goals for your team. Weekly goals provide your team a compass to follow and keeps their attention laser focused on just a few important items. Try to make your goals specific, realistic, and achievable. Ambitious vague goals are often demoralizing instead of empowering.
Do The Unnatural/Uncomfortable
It's our natural tendency to avoiding people and things that make us uncomfortable. Success is usually found outside our comfort zone, not within it's confined walls. Having the courage to withstand natural discomfort will allow your team to reach more daring goals and achieve results outside their normal capabilities. Get your team into the habit of doing ONE thing each day that they're normally uncomfortable with.  Just make sure they're staying well within the confines of your state and federal laws.
Under-promise Over Deliver
No one likes to be lied to.  And no one likes to be promised something and have it delivered sub-par.  It's often easy to over promise a customer just to get the sales in and be overly enthusiastic about it.  Be honest with your customer and lay out all the unknowns and what they're REALLY going to get.  They will trust you more and can feel your sincerity.  Now after that's done, make sure your team over deliver.  Your client will be 10x happier and be more likely to refer you.
Ask Directly
Ask your client "Are you ready to begin today?  I can have the paperwork ready in 30 mins".  Don't be shy or give your client too much time to think over everything.  It may be uncomfortable at first, but asking directly can help you seal the majority of deals that otherwise would've been lost. Even the most secure and sure deals can often fall in between the cracks if we missed the opportunity to strike while the iron is hot.Any startup can learn and adopt many of the strategies above. Despite their simplicity and low financial investment, the strategies above have only yielded success when they're consistently followed and built into the work culture. As with any sales or marketing strategies, consistency is key to achieving desirable results.
5 Strategies To Massively Save On Your Holiday Spending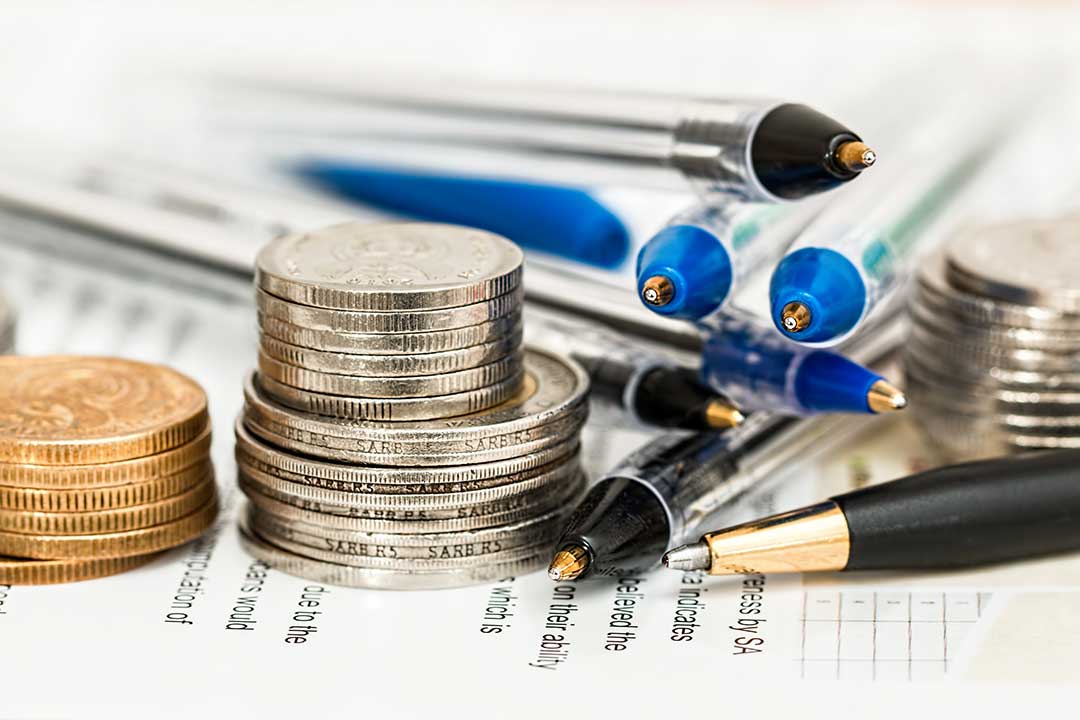 Regardless for those who are buying presents on-line or in-person, you continue to need to lower your expenses. Whereas many individuals neatly use rewards playing cards and coupons, they're nonetheless lacking out on beneficial financial savings, which can price you serious money. These firms might help.
Get smarter about rewards
Curious which reward program suits you greatest? Birch helps you discover new bank cards based mostly in your spending habits. Have already got playing cards with cash-back bonuses? You need to nonetheless try the finance app because it additionally helps you optimize what's already in your pockets.By grouping your transactions into classes, Birch exhibits you which of them card provides you essentially the most bang to your buck. You'll never miss a another reward.
Money made simple
Utilizing Ebates is as simple as one, two, three: Join, Earn Cash, Earn Cash again. I'm not kidding. Free Ebates memberships let savvy buyers seek for combining shops, and with one click on – and a coordinating purchase – you're creating wealth. I've been a member for years.The web site is straightforward to navigate, together with helpful day by day offers. There's even a Chrome extension that permits you to simply store with out ever skipping out on reward money again. So even for those who ever neglect to undergo Ebates first, the Money Again Button will notify you.
Easy financial savings
With greater than 600,000 coupons at over 70,000 retailers, Retailmenot has every thing you have to save over the vacations – from coupon codes and cashback provides to meals offers and in-store gross sales. The web site exhibits customers the highest trending reductions, whereas the app makes it simple to save lots of at your favourite shops and eating places proper out of your cellphone.For these optimistically venturing out to brick-and-mortar shops, the the digital provides market makes use of push notifications and message-prompts to assist buyers and companies alike.
Flip reward playing cards into gold
Present playing cards amassing mud? Flip them into playing cards you really need or cold-hard money with the most important reward card change on the earth. CardCash desires your undesirable reward playing cards and truly pays you as much as 92 % of the cardboard worth.Have somebody in your elevate that's arduous to buy? I believe you'll in all probability seize them a present card. Why not do it at a reduction and select from the king-of-card's big stock?
Giveback whereas gifting
It's the season of giving – we wouldn't be speaking about presents if it weren't – so why not give again whereas procuring? The world's first-ever shopfunding web site, GoodShop donates a portion of what you spend once you store at 1000's of shops on their web site.From nationwide charities to native colleges and group teams, once you store with Goodshop you not solely save, however you give again.
Customer Satisfaction Should Be Your Number One Priority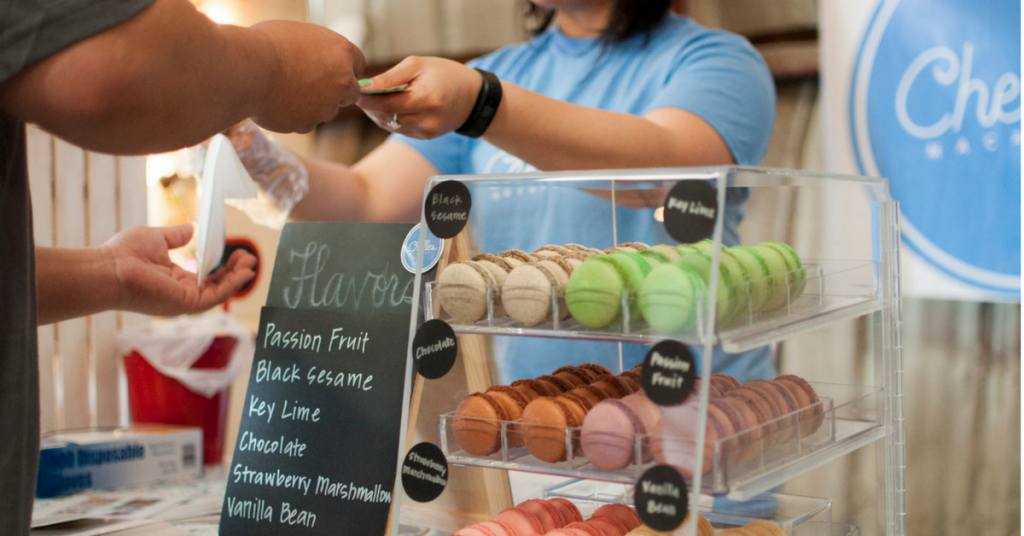 No matter what your product or service is, without customers you don't have a business. This is because customers are the backbone of any business. In fact, customers are so important many businesses have adopted a "customer is always right" policy. Many companies strive to keep their clients happy. However, there are businesses that do not know why customers are important. Here are reasons why your customers should be your number one priority.
No Business
Let's say that your product is so cool it solves many problems. This is very good but without customers to patronize it, you have no business. Customers are important because without them, your company does not need to exist. Businesses exist to provide products and services to customers. In the entrepreneur world, businesses exist to provide products and service that customers consume. Prioritizing customers will let you learn what they want so that the cycle is unbroken.
Helps You Improve
Customers are important not only because they consume your goods and services, but also because they help you improve. By listening to their feedback, you will learn what can make your product/service better. Many companies spend millions of dollars on R&D but there is no better source than the people who patronize your product. By listening to your customer's feedback regularly, you can improve and tweak your product so that it gets better each time.
More Customers
Loyal customers are the best brand ambassadors for your products. If they really like your product, they will tell their friends about it. This is good news for businesses because it is free advertising and because it will bring in more customers. Having loyal customers rave about your product to other people is a good way to measure success. By listening to what they want, you are establishing a relationship with your customers. Prioritizing their feedback will gain their trust and they in turn will recommend you to other people.
Quality Feedback
Customers are also the best source of quality feedback. Remember that they are the ones who are using your products on a regular basis. Prioritizing customers means that you are engaging them. You will have good sources for feedback which allows you to analyze quality information. Following this strategy will let your company analyze and respond better to make your products or services improve which could help boost sales.
Make You Rich
When consumers are happy they consume more of your products which can make you rich. How? Customers like to buy from a brand they trust. They are happy to use a product that is of good quality and will recommend your product so that their friends are happy thereby expanding your customer base. The more people that buy from you, the more potential for profit. Most of the time, more profit means more money inside your pocket.

Ensuring that customers are happy and are prioritized is a good marketing plan. Making them number one is a good way to make your business successful. Prioritizing them could start a chain reaction that can propel your business forward.