How To Surround Yourself With People That Make You Better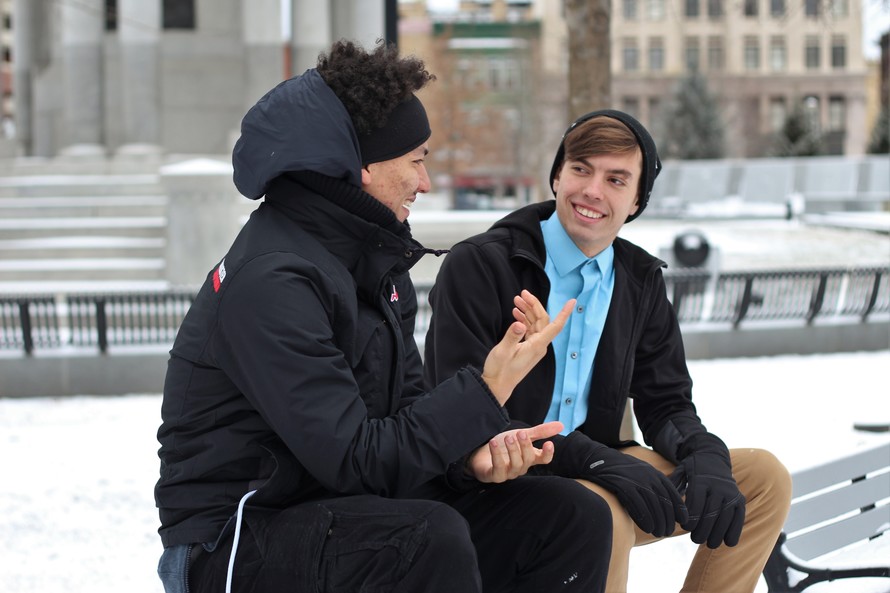 According to American motivational speaker Jim Rohn, "You are the average of the five people you spend the most time with". If this is true then you need to think about the people you spend the majority of your time with. Some people are negative. They suck out your happiness, drain your energy and get you in bad situations. Some people are positive. They influence you in a good way, make you happy and keep you in the right path. The second types of people are who you should be spending more time with. Here's how you can do this.
How Do You Feel
The first step to surrounding yourself with people that make you better is to know how you feel when spending time with somebody. Certain groups of people give off a vibe. If you feel that this vibe makes you better, happy or improved then consider spending more time with these people. They can be your family, friends or co-workers.
If you feel resentment towards a group of people or individual, stay away from them. Resentment breeds bitterness, who needs that?
Potential
Some of the best people to spend with are those with lots of potential. These people know how to think outside the box, are creative, open minded and like to learn about different things. You can find them in school, workshops, office or even at home. Spending time with these people can be rewarding because they can influence you to act and think like them, thereby improving yourself.
Variety
In order to grow and become a well rounded individual, surround yourself with a variety of people. Find people with different traits that can influence and help you grow. Surround yourself with people who are creative, hardworking, good natured and other traits you want to improve. You will be surprised where you can find them because they can be your family, co-workers and friends.
Self Development
When you want to become better at anything you will want to receive training. Pay attention to the people you meet in workshops and seminars. These are usually great places to find people who do not only want to improve yourself but possess traits and abilities that you might want to emulate.
Right People
According to Forbes, if you want to be successful you have to surround yourself with the right people. So it should go without saying that successful people surround themselves with other successful people. Unsuccessful people are sometimes negative and emit a "beaten down" attitude. They can also be bitter and resentful of successful people. Surrounding yourself with people like these will only influence you to think negatively and bring you down. Successful people know how to rise up even if they've experience failure before. They see this as learning experiences instead of disappointments.
The Post-Post-#MeToo Era: Johnny Depp & Amber Heard's TikTok Trial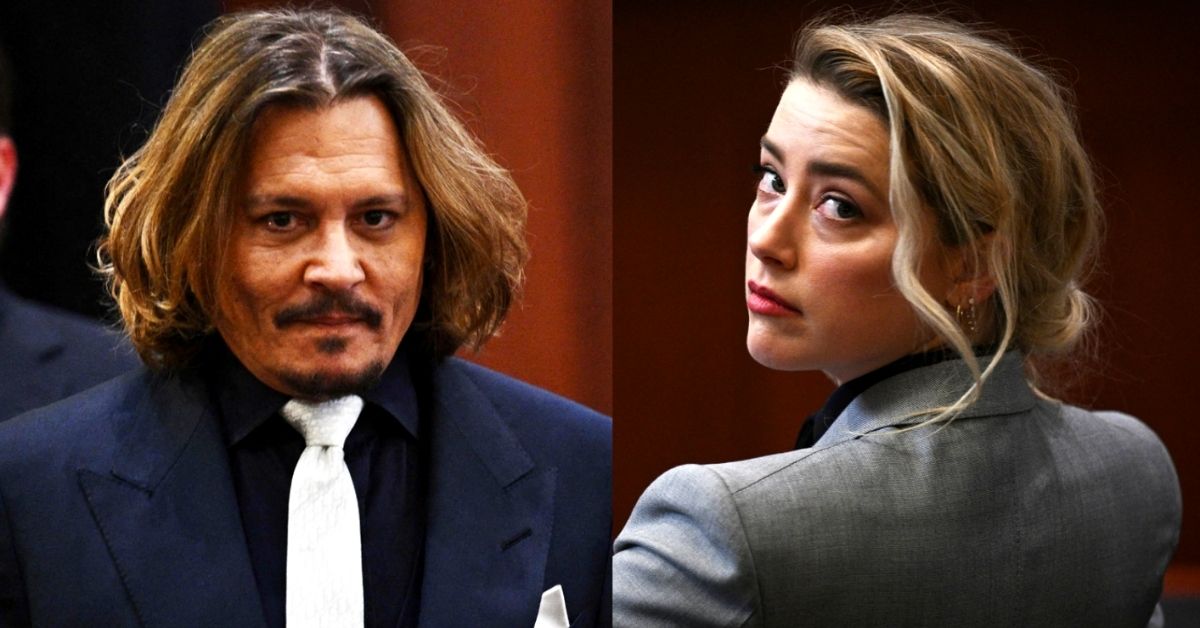 Recently, I spoke to a friend about Don't Look Up and The Bubble, two star-studded COVID comedies that are, among other things, shockingly unfunny.
He brought up Bombshell, a 2019 movie about the exposure of Roger Ailes' misconduct at Fox News. I, having seen it in theaters, considered it another example of a lukewarm, too-soon satire. He, who streamed it in 2021, found it a well-done reflection on the #MeToo movement.
This speaks to how brief the "#MeToo era" turned out to be. What was still too close for comfort in 2019 reads like a historical text today. By the time the pandemic came around, several figures whose time was supposedly "up" had already come back with a vengeance.
Today, we're not even in the post-#MeToo world. We're post-post-#MeToo, where the symbols and language of the movement are equally canonized (and perhaps weaponized) by the movement's kin and its backlash.
Anyway, Amber Heard and Johnny Depp are in the news.
Depp v. Heard: a timeline
I intend to cover the history of this legal battle as impartially as I can. This article is not a condemnation of Amber Heard or Johnny Depp, just a reflection on the trial's cultural significance.
With that being said, the progression and increased media coverage of their split is a fascinating case study. While Depp was never especially seen as a #MeToo mark, the movement against abuse in Hollywood is inseparable from the context of this story.
2016: Amber Heard files for divorce
In late May, sandwiched between the death of Depp's mother and the release of Alice Through the Looking Glass, Amber Heard filed for divorce from the actor. Depp's public image had already soured from a string of flops, and the pair's 18-month romance was already full of odd chapters.
Days later, Heard was granted a restraining order against Depp. She alleged violent abuse from the actor, while Depp's team argued she was "attempting to secure a premature financial resolution" with her claims.
By this point, stories of Dr. Luke and Bill Cosby had already drawn headlines. Heard's accusations were scooped up by the press, with fans and friends coming to Depp's defense, but preceding #MeToo by a few months, it stayed relatively under the radar.
2016-17: Depp and Heard reach a settlement, finalize divorce
Heard was awarded $7 million in a settlement in August of 2016, which she donated to the ACLU and the Children's Hospital Los Angeles. Alongside the settlement, the pair released a joint statement: "Neither party has made false accusations for financial gain. There was never any intent of physical or emotional harm."
Against the backdrop of Trump's election and the ensuing Women's March, Depp and Heard officially parted, seemingly on good terms, in January of 2017. Needless to say, it attracted little media attention.
2018: The Sun lawsuit
It shouldn't surprise anyone too much to learn that J.K. Rowling found a way to make this about her. As a vocal champion for the #MeToo movement, she came under fire after Depp was cast to reprise his role as Grindelwald in Fantastic Beasts: The Crimes of Grindelwald.
Rowling pointed to Heard and Depp's settlement as evidence that their history ought to be left in the past, but critics doubled down. The Sun released a particularly scathing op-ed calling Rowling a hypocrite and Depp a "wife beater." Depp sues the Sun for libel, claiming that Heard had lied about being abused and had, in fact, abused Depp.
This is probably the low point for Depp's reputation. The Fantastic Beasts backlash implicated him in #MeToo, while reports of on-set abuse and erratic behavior started to pour out. Denying the allegations in an unrelated lawsuit two years later may seem strange, but in the height of the movement, Depp may have felt it necessary to save his career by any means necessary.
2018-19: War of the words
In October of 2018, for a GQ cover story, Depp formally denied Heard's accusations, accusing her of physical and verbal abuse. He went on the offensive, and his devout online audience was happy to follow suit.
Heard published an op-ed in the Washington Post in December of 2018: "I spoke up against sexual violence – and faced our culture's wrath. That has to change." Without mentioning Depp by name, she claimed that her career suffered after she spoke out against sexual violence.
This editorial is the very same one that Depp sued Heard for defamation over in 2019, to the tune of $50 million. That trial, delayed extensively due to COVID, is the one happening right now.
Depp v. Heard: the TikTok trial
While this trial is technically about Heard's op-ed, Depp's case hinges on the idea that Heard's accusations of abuse are false. This is tough for two reasons: first of all, Heard doesn't specifically accuse Depp of anything in the op-ed. Second of all, 12 of 14 allegations against Depp were already found to be true in the aforementioned Sun case.
So, what is there to talk about here? Heard moved to have this case dismissed after the Sun ruling, but since the Sun case was in the UK and Heard was a witness rather than a defendant, that motion was denied.
Depp is trying to prove that Heard's accusations of abuse are false, through the roundabout means of arguing that she was abusive to him and he was acting in defense. Heard, who countersued Depp for $100 million, is arguing that Depp influenced social media campaigns to harass her and destroy her career. Which brings us to the Depp fans.
Johnny Depp's insatiable fanbase
It may be unfair to say that Depp's fans are the only reason you're hearing so much about this trial. Celebrity trials are a time-honored pastime, and this one's especially star-studded, with expected cameos by Ellen Barkin, James Franco, Paul Bettany, and Elon Musk.
Still, Depp fans have been relentless in pushing his case on social media. They constantly promote Tweets and TikToks espousing Depp's innocence and obsessive theories about Heard. On the scene, they pack the courtroom by the dozens, while viewers at home turn CNN's livestream into a Twitch chat for stans.
How it reflects on #MeToo
Yes, Johnny Depp fans have always been especially… energetic. They proved that at this year's Oscars, when they got him a mention in one of the Twitter-voted categories for a movie that doesn't exist. But Depp's narrative of the silenced victim has brought that passion to new heights. His base is a frothy mix of pro- and anti-#MeToo sentiments, galvanized to support a cause that just so happens to involve their favorite actor.
More broadly, Depp may be a case study in what can happen if a #MeToo accusee fights back. People catastrophized over the impact of a false claim, but this, regardless of who's telling the truth, is a test of the public's credulity. Can they flip to the other side in the case of a counter-accusation?
The problem is, this is far from a cut-and-dry case. 12 acts of violence by Depp have been proven in a court of law. At least 1 act of violence by Heard was admitted to in an audio recording. "Mutual abuse" is often used to silence victims, but Depp and Heard's former couples' therapist called their relationship mutual.
A foundational idea of #MeToo was that victims wouldn't get justice from corrupt institutions. Collective justice through social media was a means of finally speaking truth to power. This is a case where one side already got their justice in a court of law, and the other side is now turning to social media for theirs. None of this is to compare Depp or Heard to figures like Weinstein, Cosby, and Trump, but the language of a powerful abuser brought down has been applied both ways.
Conclusion: Is this justice?
If this case correctly rules on who abused whom in this relationship, then a certain kind of justice might be served. But in the court of public opinion, neither party is getting off scot free.
Could fans be persistent enough to get another Pirates movie made? Is Warner Bros. desperate enough to try bringing Depp back to Fantastic Beasts? Maybe, but the sentiment that got him fired in the first place hasn't gone anywhere. Heard is as likely to get dropped by DC as Evangeline Lilly is by Marvel; it's not impossible, but wouldn't they have done it already?
To the extent that this battle could have any effect, it's hard to see it as a positive one. Just like Time's Up came out of hibernation to protect Andrew Cuomo, the language of #MeToo has been completely stripped of ideology.
Whether Heard or Depp started the fire isn't for me to decide. What is clear, however, is that Heard isn't controlling the narrative right now. Whatever their intentions, Depp fans have set a blueprint for combating abuse allegations with social media astroturfing.
Maybe #MeToo itself set that blueprint. Maybe Heard leveraged the #MeToo movement the same way Depp is leveraging his fans. Both sides participated in mudslinging and narrative-spinning, but what happens if the next Weinstein has a fanbase like Depp's? Whatever the outcome of this case, it points to trouble for the next victim to speak out. The limit of collective justice has been found, and it's our short attention spans.
Are The Oscars History? 9 Ways To Save The Academy Awards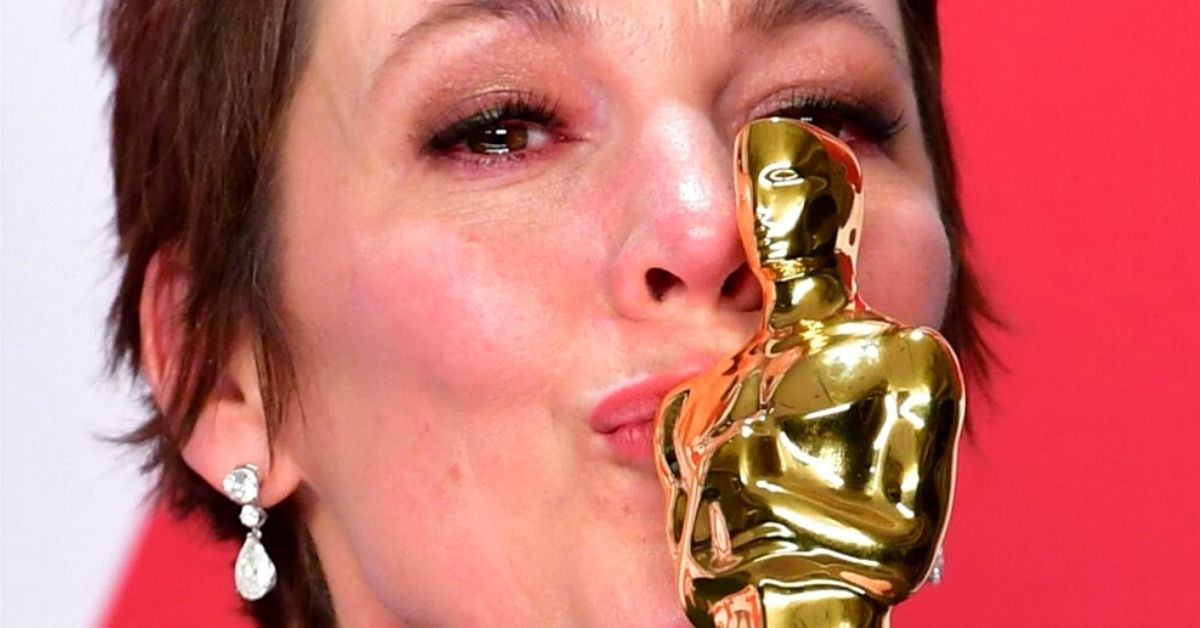 Are the Oscars history?
First of all, probably not. But we may know for sure after Sunday's Academy Awards. The 93rd show's ratings were catastrophic, but they awarded films from a year where films were basically not being released.
Still, even before the pandemic, there were several causes for panic. Ratings had been lagging for at least two decades, and people have increasingly come to consider the Academy a dated, out-of-touch institution.
Now that frantic changes are being made to the telecast to bring in more viewers, it's clear that tensions are higher than ever. Is this a time for reinvention or a sad, quiet end to the first modern awards show? Depends what happens next.
All About Oscar: Where are we now?
The news struck like lightning. Eight awards categories would be taken out of this year's live broadcast: Editing, Makeup & Hairstyling, Original Score, Production Design, Sound, and the three Short Film categories.
Barring any last-minute changes, these categories will be presented during the red-carpet hour before the show begins, with highlights edited into the broadcast. These changes were met with swift criticism from across the industry, including this year's nominees.
This isn't the first time cutting categories have been proposed. Way back in '87, producer Samuel Goldwyn suggested moving the Documentary categories to another night. That change was nixed, as was the 2019 decision to give out four awards during commercial breaks.
What's different this time? Well, ABC reportedly threatened to cancel the show. After last year's ratings crater, the Disney higher-ups stopped playing around, and now the Academy is going all out to recoup. On top of cut honors, they're rolling out bizarre slates of presenters and two fan-voted categories: #OscarFanFavorite and #OscarCheerMoment. These act as both a populist engagement with social media and a concession to bitter Spider-Man: No Way Home fans.
So, that's where we stand. Will these changes be a resounding success? If I may be so bold, probably not. If you want to fix the Oscars, you've got to address the show's issues at the source. It's not just the telecast that needs to be changed; changes in the Academy's reputation, the film industry, and society as a whole need to be addressed.
Here are a few humble suggestions.
All the King's Men: 9 Ways to Fix the Oscars
1) Terms of Endearment: Cater to the fans
Historically, the biggest Oscars ratings haven't come from newfound interest in the show's format. The top-rated shows generally have fan-favorite hits like Titanic, Lord of the Rings, and Avatar in competition. You can't really force that (what with the whole voting thing), but you also can't expect to smash records without it.
The Oscars remain the most-watched awards show. It varies depending on public interest in TV and film, but there's a base of people who watch the Oscars, and it's a pretty big base. If you make big changes to the telecast and you're not confident in your nominees' strength to pull in outsiders, you just risk losing both audiences.
If you're going to make changes, emphasize the things that people watch for. Performances. Clips. Fashion.
Staid tributes to film history have become the show's bread and butter. While older audiences no doubt appreciate them, they often result in unnecessary filler like 2020's salute to music in film. Last year's COVID-era show served as a reminder of film's power. This year, can we just accept that Oscar viewers already like movies?
Of course, there's also the biggest reason people watch the awards: the awards. Sure, some viewers will tune out for the less flashy technical categories. But after 94 years, the stakes of the competition are what keeps the show exciting. Even down-ballot wins can be a chance to drum up the stakes, as was attempted in 2011 when Ben Mankiewicz read out betting odds for the winners before the show.
I'm not saying to do that, or to directly encourage viewers to bet, but reminding people of the show's competitive aspect can please fans and draw a new crowd.
2) The Greatest Show on Earth: Don't shrink yourself
Time constraints have been an issue for the Oscars ever since they made the leap to TV in 1953. The very next year, William Holden was forced to keep his speech to a brief "Thank you" by network pressure. The 1959 show succeeded in keeping it brief, leaving host Jerry Lewis desperately riffing to fill out the show's last twenty minutes.
Since then, Oscar ceremonies have gradually gotten longer. Producers going back to the '80s have treated "under three hours" as a credo to keep viewers interested. For the record, it's been just shy of 50 years since the show was actually under three hours.
Here's the thing: yes, people don't want to stay up late. But as soon as you concede that your once-a-year gala event is less important than a good night's sleep, you've lost.
What killed ratings for awards shows? Among other things, the Super Bowl. The football championship's insane ratings have all but taken the awards out of awards season. It's not that the NFL has broader appeal than movies. It's that the Super Bowl has successfully marketed itself as an all-day, communal holiday, something for even people with no interest in football or TV to join in on.
How do we put Oscar Sunday on the calendar? First of all, pick a day already. First, it was moved from Monday to Sunday. Then, it was moved up to February, then further up to the week after the Super Bowl, then back to April for the pandemic, and now back up to March. March is fine! Just pick a time and stick to it.
I'm not saying the Oscars need to be as frenetic and ad-stuffed as the Super Bowl to stay afloat, but some variety wouldn't hurt. Last year's Steven Soderbergh-produced show had a fast-paced vibe without losing the Oscars' respected character. It also had trailer drops for new releases, another great source of excitement.
The Academy was founded to… well, bust unions, but also to elevate public perception of the film industry. If they want to court the common folk, they're more likely to succeed with a dynamic, exciting four-hour show than an austere, masturbatory two-hour one.
3) No Country for Old Men: Embrace social media
When the Oscars were first broadcast in '53, everyone made a big stink about the marriage between Hollywood and its "child bride," television. Purists argued that TV was killing the movies, and that the Oscars hopping on the train was an admission of Hollywood's defeat.
Needless to say, that's not how it turned out. But today, some seem equally averse to the Academy getting involved with social media. The new fan-voted categories aren't without their issues, but social media has been the site of some of the Oscars' greatest successes in recent memory.
To be fair, AMPAS' relationship to the social sphere has been… uneasy. On the one hand, 2014's show was the most-watched in the past decade thanks to viral moments like John Travolta's "Adele Dazeem" flub and Ellen's Twitter-breaking selfie. On the other hand, 2015 saw the start of the #OscarsSoWhite hashtag, which caused a huge backlash and eventually made the Academy overhaul its membership.
Still, it's 2022, and people engage with live events through social media. The Oscars still regularly produce viral trends, but if they fail to lean into it, they could lose out on the whole younger demographic.
For a great example, look at the Cannes Film Festival's recent deal with TikTok. TikTok users get exclusive behind-the-scenes content and can submit their own creations for the #TikTokShortFilm competition. This move doesn't just promote Cannes to a younger audience, it legitimizes the creative work that people are making on TikTok.
This isn't to say that the Oscars should award TikTok shorts, but the example shows that social media outreach doesn't have to be patronizing. Putting the Oscars on TV elevated the show's profile and expanded the audience for live television. Putting them on social media can have the same effect.
4) The French Connection: Ride the new waves
America's independent film movement grew in part out of the Supreme Court's 1948 Paramount antitrust ruling, which prevented the six major studios from monopolizing distribution and gave indie theaters and studios space to grow. Since then, the Academy, founded and still run by denizens of the studio system, has struggled with how to approach indies.
As Hollywood faltered, a new generation of filmmakers rose who took influence from Europe's New Wave movements. This movement is called "New Hollywood," it includes the likes of Brian de Palma, Martin Scorsese, and Robert Altman, and the Academy had no idea what to do with it. These young directors' idols (Fellini, Bergman, Truffaut, etc.) never got their due from the Academy, which relegated international directors to the "Foreign Language" category.
Faced with a new wave of American film that didn't respect the Oscars as an institution, the Academy went back and forth. One year, they would give Best Picture to the G-rated Oliver!; the next, the X-rated Midnight Cowboy. These socially-conscious artists forced the Academy to reckon with its own political standings, as when Marlon Brando turned his Godfather win into a protest for Native American justice.
Just as the Academy made an uneasy peace with New Hollywood, they got hit from behind by the blockbuster. Big, formulaic, family-friendly action movies came to dominate the box office. Oscar voters generally agreed that these weren't usually the best films of the year, but the more they saturated the market, the harder it was to ignore them.
The tension between art films, blockbusters, and the mid-range dramas the Academy loves, has been a constant battle ever since. The Oscars will make occasional concessions to one (a Moonlight win) or the other (a Black Panther nom) before swinging back to the center.
If you ask me, the Oscars should embrace both of these poles a little more than they do now. That's not to say they should abandon the studio drama, which they're now solely responsible for. But just as the Academy has opened its heart to international films, they could stand to shine a spotlight on small-budget releases and reward achievements from blockbusters.
People still care about movies. They're just most likely to care about franchise films, hip indie releases from the likes of Neon and A24, or horror movies. The Academy would seem a lot more relevant if it were paying attention to these kinds of films. A good way to do that would be to move away from the system of targeted ads, gifts, and dirty tricks that currently dominates the process. Level the playing field and give films we don't think of as "Oscar movies" a fighting chance.
5) Spotlight: Speak up for the little guy
For its first decade or two, the Academy spent most of its time addressing labor disputes. Prior to the New Deal, it was the recognized bargaining body for film industry workers. When unions started to form in Hollywood, they forbade their members from being part of the Academy and boycotted the Oscars.
In fact, one of the first notorious Oscar snubs grew out of this union tension. Bette Davis' performance in Of Human Bondage was overlooked, and public outrage led to the creation of the write-in ballot system. This snub likely resulted from SAG's anti-AMPAS policy, which left fewer than 100 actors in the Academy.
After stopping its labor activities, the Academy made peace with the unions, becoming a powerful tool for Hollywood's labor activists. When AFTRA went on strike in 1967, the Oscars threatened to cancel the whole show if an agreement wasn't reached (it was).
In the recent past, though, the Academy's relationship with politics has been more complicated. Their silence during the 1950s red scare proved a marker for where they were headed. Despite charged speeches, viral trends, new strikes, and boycotts, the Academy has almost always kept quiet.
Today, labor disputes once again shake the industry. LGBTQ+ Disney employees are calling out the company, not just for their political activities, but for their erasure of LGBTQ+ content. Animation workers are fighting for equal pay and treatment. IATSE came within an inch of a strike just a few months ago.
How powerful would it be for this year's Oscars to spotlight the work animation workers do for half the pay of their live-action counterparts? Could a statement of solidarity with Disney's employees on live TV not make a difference?
Beyond that, the Oscars can level the playing field by promoting indie releases, young filmmakers, and burgeoning movements. Want to improve the film industry's image? Start with the people who work in it.
6) Crash: Keep ratings in context
To be fair, I don't know exactly who is freaking out about ratings. ABC's threats to cancel make them a likely suspect, but we can't really say to what extent the Academy shares those concerns.
Still, for whoever's worried about ratings, jumping the gun and making radical changes every time they waver won't solve anything. If this year's show is a success, part of it will be because people are going to movies again, but part of it will be because last year's show was pretty good.
It's happened before: the 66th show got good reviews, so the next one got a ratings bump, even though people hated it. Social media has made the effects of word-of-mouth more immediate, but viewers' decision to return is based, at least in part, on how much they liked it last time.
Moreover, you've got to pay attention to environmental factors. If a lot of people watch, or nobody watches, it might not have anything to do with the Oscars themselves. In 1998, everyone watched the Oscars because Titanic was nominated. The next year, they capitalized on this with a slew of broadcast changes, and it didn't work because they couldn't nominate Titanic again.
The 2003 show was a ratings disaster. The next year, they got a new producer and made a slew of "modernizing" changes, including ads with hit pop songs and backstage access for Oprah. Somehow, they failed to consider that the reason people weren't watching the Oscars in 2003 was that the Iraq War had started three days ago.
You can't blame network execs for being cautious, and you can't blame AMPAS for not wanting to lose their chief source of revenue. But if there's one thing longtime Oscar viewers are sick of, it's complete overhauls to the show every year or two. I realize this might be in direct conflict with what I've been saying the whole time, but pay attention before you go around changing everything.
7) The Return of the King: Find stability, not nostalgia
In a way, the Oscars couldn't exist without nostalgia. The aforementioned "beginning of the end" to Old Hollywood came less than 20 years into Oscars history, and the show's been a vehicle for tributes, reunions, and honorary awards ever since. The same year that Sacheen Littlefeather's protest was met with boos, Charlie Chaplin won his first and only competitive Oscar on a bizarre technicality.
This year, the Oscars intend to salute the 50th anniversary of The Godfather, the very same film for which Littlefeather took the stage. The Academy's legacy members love nostalgia plays, and if the Oscars are a show for old people, they might as well milk it, right?
One problem: young people watch the Oscars. Sometimes they watch it the most! I'm sure many of these young Oscar viewers love The Godfather. But the Academy is shooting itself in the foot by angling toward one audience to lose another, potentially bigger one.
There are two periods in Oscars history where the show was arguably not in the perpetual crisis it's in now. One is the early TV days, between the '50s and '60s, where the show quietly grew into a pop culture behemoth while the rest of Hollywood shrunk.
This era ended due to a mix of factors. The transition to color, Bob Hope's departure as host, and the aforementioned rise of New Hollywood and blockbuster filmmaking. By the '80s, ratings were in decline, and the Academy was changing producers, hosts, and plans every year, to limited success.
Then, suddenly, something worked. After a particularly bad show in '89, AMPAS turned to DGA president Gil Cates to produce. Cates, in turn, brought on a first-time host: Billy Crystal. Reception wasn't great, ratings were still down, but it was shelf-stable enough that Crystal and Cates were brought back the next year.
Crystal and Cates would go on to lead 6 Oscars shows together and 17 total in the '90s and '00s. Ratings climbed over time. Crystal's irreverent, quippy style modernized the show, but the real key to Crystal and Cates' magic was consistency.
In general, the Oscars perform best when they have a consistent character. A luxury gala hosted by Bob Hope, a variety program hosted by Johnny Carson, a witty parade of stars hosted by Billy Crystal. If viewers know what kind of show they're about to watch, they're more likely to watch it again.
The closest thing we've had to stability in the past decade was the 89th and 90th shows, both hosted by Jimmy Kimmel and produced by Michael De Luca and Jennifer Todd. ABC loved the synergy of a network host (they previously nixed a Lorne Michaels/Jimmy Fallon show), but after a staggering 19% drop in ratings, Kimmel, De Luca, and Todd were all canned.
Despite relatively positive reception to the past three hostless shows, the Academy has swung back in the other direction. Higher-ups may feel, in the face of bad ratings, that these constant changes are necessary, but I'd argue they're a big part of why people stopped watching to begin with.
History tells us that the key to long-standing success at the Oscars is stability. Find a tone, find a host (or don't have hosts), find a producer, and stick to it. The ship's probably sailed on this, but I'd gladly take another decade of Soderbergh-produced, hostless shows. What the Crystal/Cates era proves, though, is that a middling reception out of the gate isn't always a sign to abandon ship.
And please don't bring Kimmel back.
8) It Happened One Night: Be active all year
Since halting all their labor activities in 1947, the Academy has mostly been focused on the Oscars. Other than that, they mostly manage facilities like the Samuel Goldwyn Theater, the Pickford Center for Motion Picture Studies, and the newly-established Academy Museum of Motion Pictures.
This museum is the biggest step yet towards what could keep the Oscars relevant for decades to come: year-round industry engagement.
The key problem with the complaint that the Oscars don't award blockbusters is that as of now, the Oscars are the only reason Hollywood still makes movies other than blockbusters. 1917, a high-budget war movie from Universal, had earned less than $40 million when it was nominated for Best Picture. It saw a 5,000% boost after it was nominated, and ultimately took home close to $400 million.
It used to be that adult-oriented movies could make money and win Oscars. Then, adult-oriented movies were mostly not making money, but the few that did were being recognized by the Oscars. Now, the only avenue to profit for a mid-budget, adult-oriented drama is to win an Oscar and then make money.
To "fix" the Oscars, we have to work to fix this system. Clearly, the Academy has the power to raise a movie's profile. If they use that platform to promote films outside of "Oscar season," they can level the playing field year-round.
This can be done without losing the impact of an Oscar nom. People see Oscar movies to be ready for the show, to be in the loop about the great achievements in film of the past year. If movies that came out in February had a certified shot at an Oscar, if the "merit" of these films was celebrated outside of a two-month window, it could change everything.
9) Parasite: Break up with Disney
When talking about the mounting pressure on the Oscars coming from all sides, there's an elephant in the room. Or something else with a distinctive set of ears.
ABC is owned by Disney. They bought out the network in 1995, right around the time that more stories of network intervention affecting the show came out. In '04, they implemented a tape delay, giving them authority to censor the live broadcast. In '05, they forced Robin Williams to cut a raunchy number in protest of homophobic anti-SpongeBob protests. (What a sentence!) Williams appeared with tape over his mouth in protest.
Incidentally, Disney also ratcheted up their Oscar campaigns around this time. After scoring a Best Picture nom for Beauty and the Beast, they started a major push for their animated films. They also bought out Miramax, the indie distributor behind Paris Is Burning, Cinema Paradiso, and Reservoir Dogs. The first Oscars under Disney management happened to coincide with Disney taking home their first-ever Best Picture win, for Miramax's The English Patient.
Today, Disney has the exclusive rights to air the Oscars, at least through 2028. The fee Disney pays to screen the show is the Academy's primary source of revenue.
Disney also has a vested interest in winning Oscars. After nearly a century of being sidelined as children's entertainment, they've built a working model for winning awards, and they've shown an interest in dominating. When they threaten to cancel the Oscars unless their demands are met, it presents an obvious conflict.
In 2019, when four categories were nearly cut, all four of them (Editing, Makeup & Hairstyling, Cinematography, Live Action Short) happened to be categories in which Disney wasn't nominated. Other technical categories such as Visual Effects, Costume Design, and Production Design, all of which nominated Black Panther, were untouched.
Not only does Disney make movies; they're synonymous with the kind of movies that are killing the Oscars. The Marvel Cinematic Universe has sent the blockbuster model into overdrive. In today's IP-driven market, creativity is an afterthought at best and a liability at worst.
It's similar to the "counter-programming" model that ABC applied in its early days. They looked for time slots where CBS and NBC offered lower-rated, educational programming and stuffed them with crowd-pleasing Westerns and crime shows. Eventually, networks had no choice but to play along, resulting in the death of the "Golden Age of Television."
The big film studios loved ABC's model, signing deals to make content that helped push ABC to the top. It's precisely because of their cozy relationship with Hollywood that ABC became the home of the Oscars. But now that this ruthless, anti-competitive model has come to Hollywood, who will speak for them?
Disney owns the Oscars, and they're becoming more aggressive each year. Disney owns films that compete for Oscars, and their Fox buyout gave them an even bigger piece of the pie. Disney owns films that suffocate the Oscars, and they can sic their legions of fans when the Oscars fails to recognize them.
All this is to say, the Academy and Disney have a toxic relationship. Disney owning the show isn't just bad for the show, but for the industry as a whole. Now that the Paramount antitrust ruling has been overturned and streaming services like Netflix are replicating Old Hollywood models, things are going to get worse.
Come 2028 (if the show can last that long), the choice is clear: the Oscars have to dump Disney. Ideally, whichever partner they pick should allow for accessible streaming. They should also really pick a partner that doesn't produce movies themselves, but failing that, at least pick one with a little more respect for filmmaking.
From Here to Eternity: Conclusion

The Oscars have seen better days, but not all is lost. The problems that led us here go way beyond getting the show under three hours. The film landscape has changed, the public's relationship with film has changed, and the industry's relationship with the Academy has changed.
Somehow, despite all this, the Oscars still carry prestige. Winning an award gives actors, creatives, and films more prestige. It can turn a small, adult drama into a hit, in an age where practically nothing else can. Ratings are dire, reputations have never been worse, but there's a kernel of public faith in the Oscar itself that keeps people coming back, more so than any other awards show.
I've outlined a few ways to make the most out of that faith. Uplift great films throughout the year. Be a voice for change. Go bigger, not smaller. Embrace new frontiers like streaming and social media. But most importantly, remember who's kept the Oscars relevant for nearly 100 years: people who love movies.
Forget Silicon Valley. It's Time For Silicon Jawn.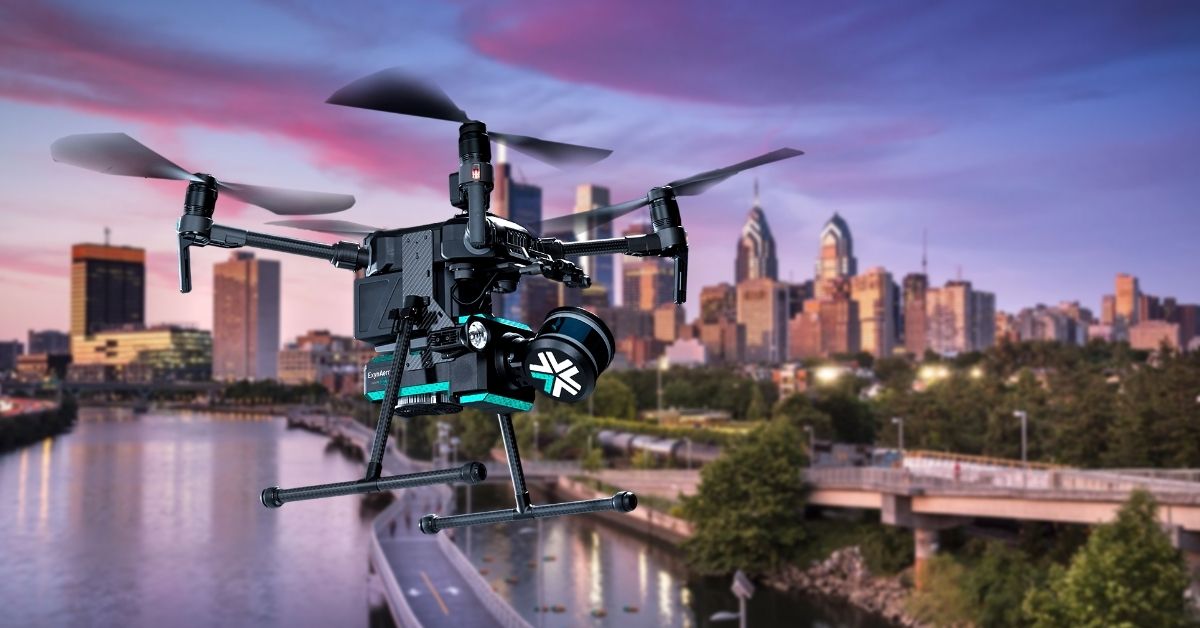 Have you ever had a robot stare at you? It's an eerie feeling. Like you're about to be taken out by a Terminator.
"It's not going to kill me, is it?"
"It has no weapons."
"That's not what I asked."
The ExynAero hovered in front of me, blades whirring like a tiny flying lawnmower, for only a moment. It quickly moved on to scan another part of its immediate environment.
"That was awesome." 
It's Not A Drone. It's A Robot.
Last week, I had the privilege of touring Exyn Technologies. I spoke with team member Justin Lehmann, who showed me everything Exyn has to offer.
The ExynAero may look and sound like a drone in every understanding of the word, but it's not a drone. It's a robot.
"Drone connotates that the robot isn't thinking, and is a "slave" to whoever is controlling it. 
"Our argument is, we're giving our robots missions and they're tackling it themselves. If we keep informing the general public of this distinction we're confident it will stick."
Exyn Technologies, headquartered right here in Philly, has developed the world's first Level 4A Autonomous Robot. That means that it does not require a pilot in order to fly. This robot can figure its own way around without human aid.
You just tell the robot what area you want it to search and then it goes and does it. The robot essentially says,
"Hold my beer, I got this." 
How f**king cool is that?
Before seeing these puppies in action, I apparently had a limited understanding of "autonomy" in the robotic sense. There are levels from 1 – 5. Here's a cute little chart you can read:
This kind of autonomy means that humans can do more with less. Mining, construction, natural disasters – all of those industries or life-saving situations are suddenly not so daunting or dangerous.
This Puppy Is Keeping Miners Safe
Currently, miners use what's called a Cavity Monitoring System (CMS). It's basically a stick that miners hold into a recently blown or unexplored cavern. The CMS reads the environment and tells the operators what is in the space.
You can think of it as "radar on a stick."
Okay, so, technically it's "LiDAR on a stick," but you get what I mean.
The issue with a CMS is that it is extremely limiting. You can only learn so much from technology.
The ExynAero, however, can actively explore its environment all on its own. No need to stand there like a dope holding a stick.
"There are dangerous jobs where employees have to capture accurate, critical data to inform business decisions. 
"They saw this autonomy as a universal way to let robots take over this dangerous work while creating more jobs in the process."
This isn't 1920 anymore. Kids fresh out of college don't want to crawl into dangerous spaces and risk their lives for minimum wage.
Operating a drone from a safe spot is a way sexier career choice. And you don't necessarily have to have a whole lot of training in order to qualify as an operator.
"In the off chance the robot needs to be manually taken over and piloted home, they'd likely need some software and/or engineering background to troubleshoot problems in the field. 
"But that's if issues arise." 
"If the robot is performing normally, they'd likely need a few hours of training and testing.
"It could be something as simple as a civil service test if we're deployed in enough places that training becomes commonplace."
The Robot is so simple to operate that even a dog can pilot it. Take a look:
From GRASP Labs To The 'Intel of Autonomy'
Exyn was founded by Nader Elm and Dr. Vijay Kumar in 2014 out of UPenn's GRASP Labs. By 2017, the company was awarded Startup of the Year by Penn's Center for Innovation and was launching its first pilot project.
By 2019, Exyn raised $16 million in Series A round, filed its first round of patents with USPTO, and began deliveries.
"We're becoming well known for our industry-leading autonomy and customer service. We're moving into the construction industry and have a growing ecosystem of government customers (like the Army Corp of Engineers and others). 
"In the past year, we've doubled our number of employees from ~35 to almost 80 today."
Exyn is primarily a software company. ExynAI is the product. As the company continues to grow, they hope to become purely a software/customer service company.
As of now, they are dominating the mining industry and are expanding into construction. All in the pursuit of keeping humans safe with reliable, efficient software. This world-class, first-of-its-kind technology is launching the human-robot collaboration to incredibly sexy heights.
Exyn Technologies has developed world-changing technology right here in Philly. Between the Navy Yard and Center City, Philadelphia is blowing up to be the tech hub of the country. 
"There's a rich ecosystem of talent coming from the University of Penn's GRASP labs as well as a host of other universities nearby. 
"We viewed Philadelphia as a world-class city to attract talent from almost anywhere. 
"There's amazing food, a thriving art scene, endless nightlife, competitive schools, and a rich history that can entice young professionals and working parents alike. 
"There's an ecosystem of robotics and software companies in Philly, so there's no shortage of partners and collaborators to work with.


"So, forget Silicon Valley, it's time for Silicon Jawn."
We're excited to see where Exyn Technologies goes from here.