Secret Lab Titan Series Review: A Gamer's Dream Chair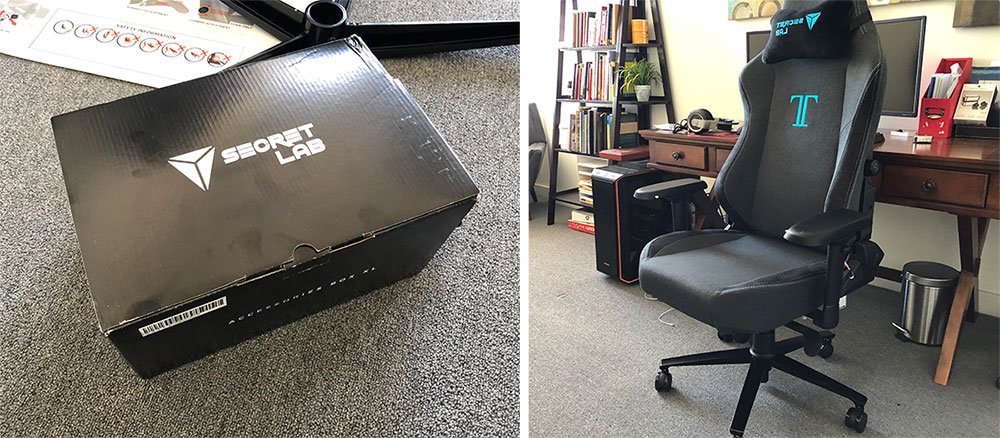 Secret Lab
is a company that began in 2014 with a mission to build the best gaming chair in the industry. Despite the already saturated market and fierce competition, Secret Lab decided to launch their first line of gaming chairs in 2015. They're now distributing in over 40 countries giving gamers everywhere the competitive advantage of being able to stay in the game longer more comfortably. Their current product line consist of the
THRONE
,
OMEGA
,
TITAN
and Neue series.We received the
Secretlab Titan in Charcoal Blue Softwave Fabric
for this review. The Titan is currently considered the largest chair available from Secret lab. It comes with a load of features you'd expect from a $400+ gaming chair in addition to being able to support up to 290lbs, which should be plenty for anyone between 6'0 - 6'4. The Titan comes with three different upholstery options, each at different prices. You can get the Pu leather at $399, Softwave fabric for $429, and premium Napa leather for $949. With the Pu leather option, you also get to choose between six different color options. With the Softweave fabric, you only get two color options. And the Napa leather only comes with one color scheme.
Assembly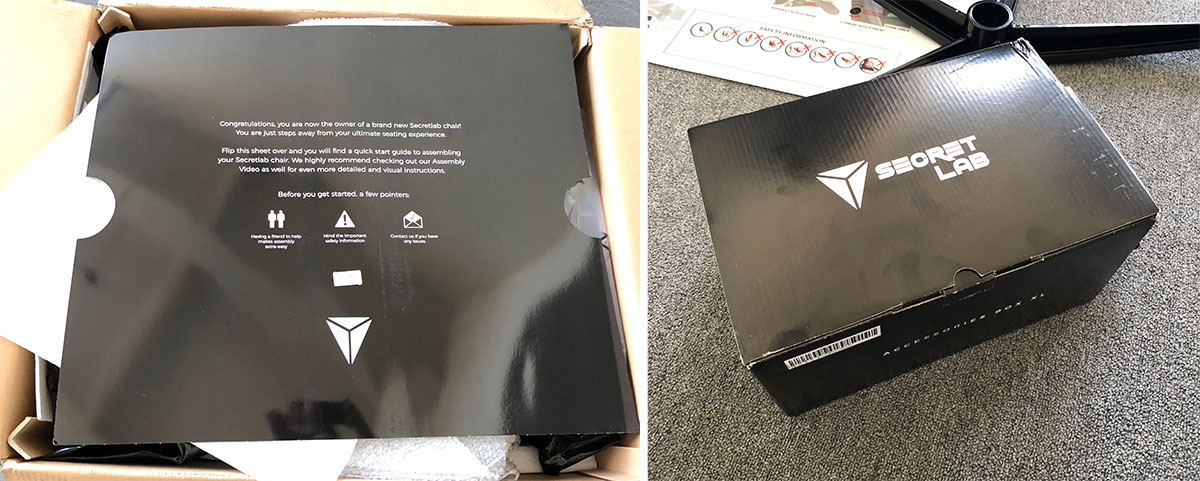 Branded packaging
The Titan comes in a large black box with their logos and branding on all sides. This was a surprise for me since a lot of other gaming chairs we have at the office typically comes in a cheap looking cardboard box deprived of any kind of branding or color. They could've easily gotten away with just a regular cheap cardboard box, but they chose not to go the frugal route, given you just paid $500 for it. Opening it for the first time, you definitely felt like you were opening something premium.

Clear instructions
Forget those generic thick manuals that contain 90 pages of instructions in every language known to man, and only one page of English instructions that you have to dig to find. Secret lab knew we hated that and decided to do things a little differently. As soon as you open the box, you're greeted with a large sheet with the assembly instructions and warranty information. The instructions are visually pleasing, easy to understand, and laid out in a way that you only need visual cues to put the whole thing together.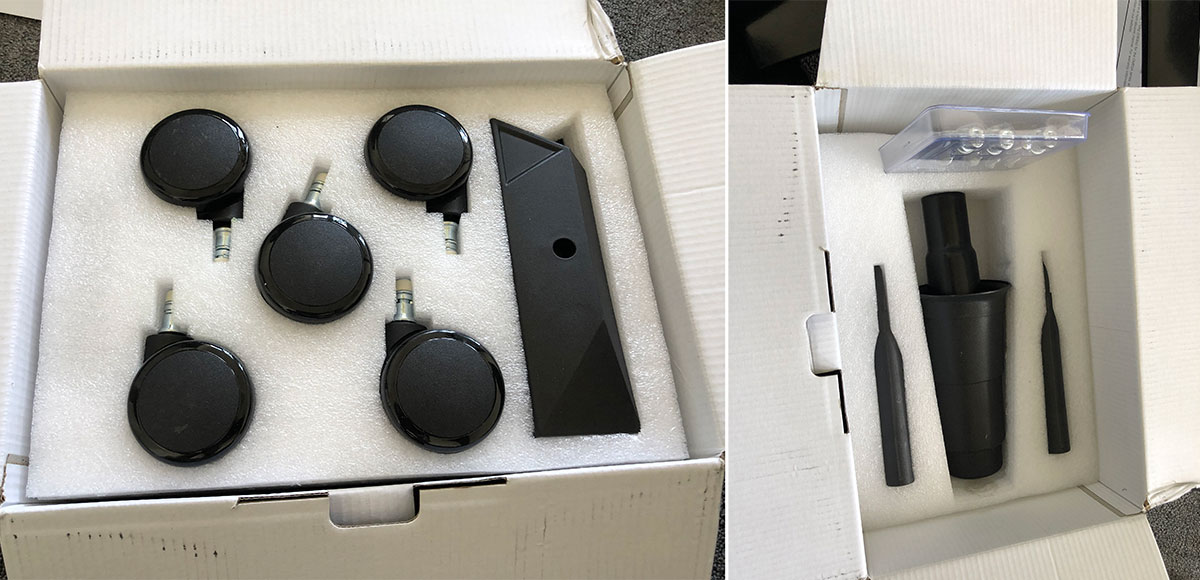 Intelligently packaged and systematically ordered
Everything was intelligently laid out layer by layer. You can tell a lot of thought went into organizing everything this way. The layers coincide with the instructions, so you don't need to lay everything out on the floor and then struggle to find any part. Secret lab definitely nails down the user experience right from the get-go. No one in our office has much experience putting chairs together, yet it only took one of our writer about 10 minutes to put the entire thing himself. The online video was a nice touch, however it wasn't needed in our build thanks to the clear instructions and intuitive layering system they have going on.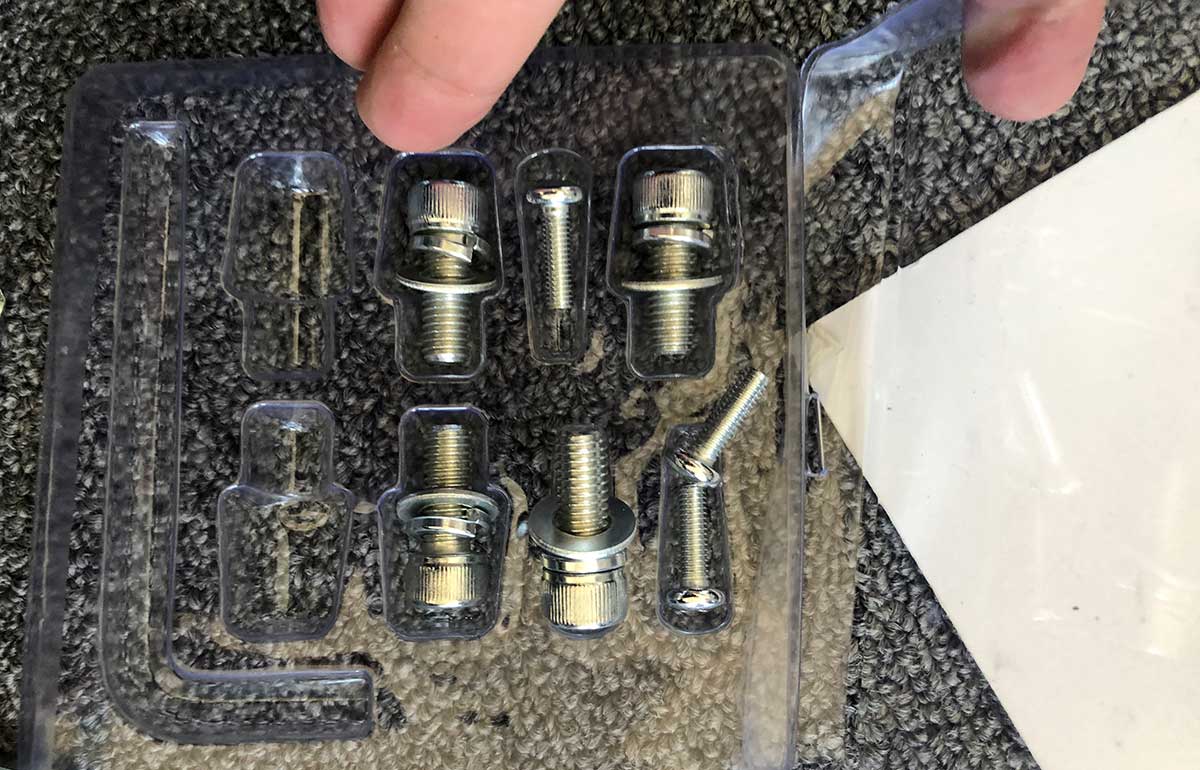 Pre-assembled nuts. Why isn't everyone doing this?!
All the tools are included in the box, so you don't need anything extra. They even went ahead and put all the rings and washers onto the nuts so you only need to screw them on. We wish more manufacturers would take the time to do these little things. Sometimes manufacturers forget no one wants to spent an hour struggling to put together a product they paid $500 for. They just want to assemble it as quickly as possible, and get back to gaming. Secret lab understands that.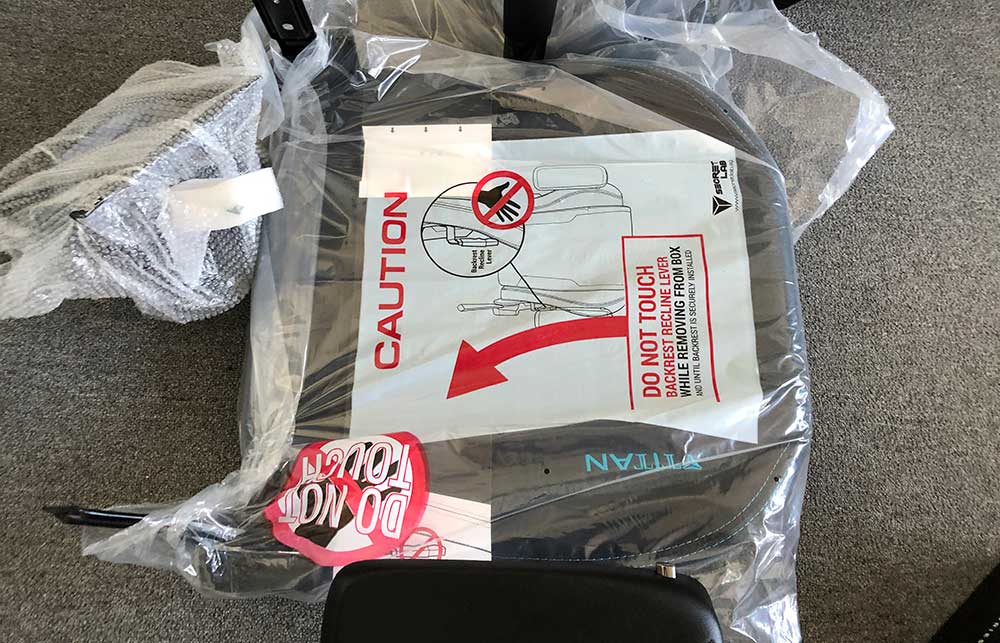 Complaints with assembly
As easy as everything was, there are a few small complaints that we had. The one thing you need to be careful of is the mechanical lever for releasing the backrest. There is an obvious warning tag that lets you know NOT to touch it until it's fully assembled. We pressed it by accident because the label was stuck between the cushion and it fired like a gun.The second complaint is the side pieces. They're really just for aesthetic purposes, but they're ridiculously difficult to screw on because you have to "align" the holes while applying pressure.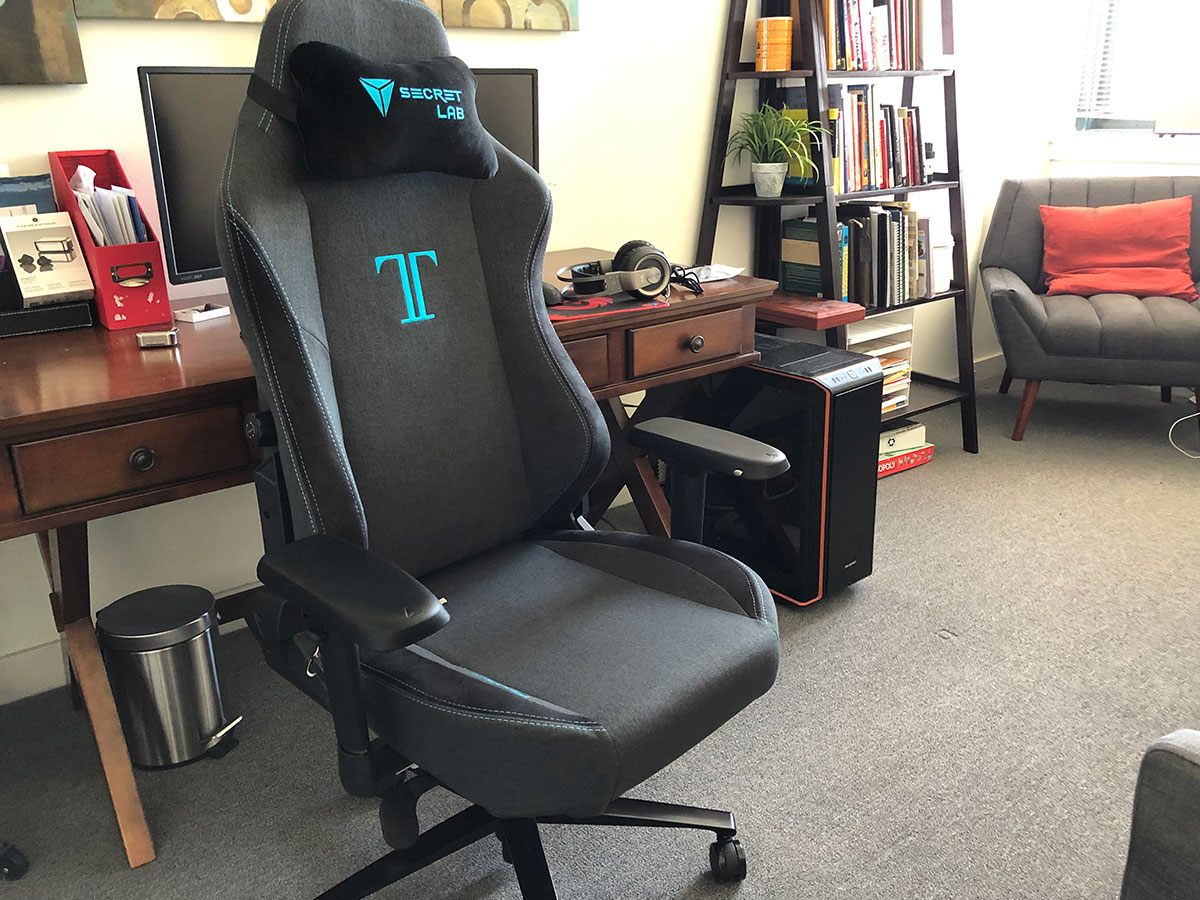 Fully assembled!
After 10 - 15 minutes, everything was fully assembled.
Looks And Feel
Aesthetically, it's one of the most well designed gaming chair money can buy right now. We appreciated the simple and elegant styling instead of the over-the-top RGB that some chairs come with. It definitely carries a more mature look, making it suitable for home or office use. This is a chair was built for hard-core gamers and it can also be put in an office without looking out of place.The Cold Cure Foam is firm and supportive. It's not as cushiony or soft as you'd expect when you first sit on it. And that's because it's meant to provide the needed support and comfort without compromising your focus while gaming. The chair is big and hugs you as you sit in it. There's plenty of adjustments to play around here. The arm-rest can be adjusted up/down and forward/backward. There's a nice lumbar adjustment knob on the side. On the side, there's also a lever that enables you to recline the backrest as much as 165 degrees.
Build Quality & Adjustments
Sitting down in the Titan for the first time, you could easily tell it's a premium chair made of the highest quality parts. There's no squeaking or strange noises as you're adjusting and moving around. Everything just felt solid - the way it should be. The multi-functional tilt system works flawlessly as it should. The 4D arm-rest adjustments are easy to control. And the larger than normal XL wheels are silky smooth when attempting to roll around.
Real Life Performance Test
We put the Titan to the test by having our in-house writer, whom also happens to be a Fortnite/Apex gamer, test it out for a week. The typical gaming session is around 2-3 hours on a weekday. And on weekends, his gaming sessions on Apex hovers anywhere from 5 - 6 hours. After an entire week of shooting and looting on the Titan, our tester absolutely loved the chair. The firmness took a while to get used to, but it's only during the extended weekend sessions that you really notice the difference. The chair isn't noticeable. It provides support and keeps you in place. You don't slide around, it doesn't make a sound, it doesn't bother you, and there's nothing about it that would make you even think about it. And that's the hallmark of a great gaming chair. One that simply does it's job and keeps the gamer hyper focused and comfortable.
Verdict
It can be challenging to justify $500 on a gaming chair. It might just be one of the most, if not the most, expensive equipment besides your PC rig. But if you're a serious gamer who spends 20 - 30 hours a week gaming, having a chair that doesn't compromise your posture, health, and gaming experience can be invaluable. Overall, the Titan (any version) is one of the best gaming chair available today and at $500 ($429 if on sale) it's worth every penny.
Top Cyber Week Software Deals for Digital Marketers 2019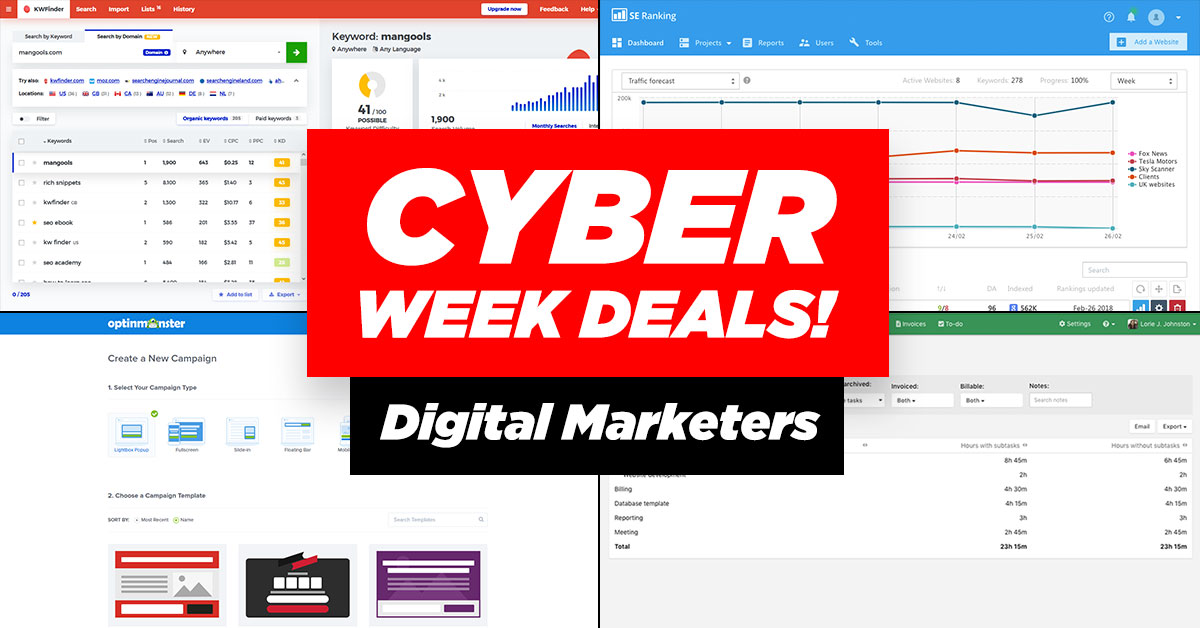 Just when you thought all the best deals were on Black Friday, we've just found some even sweeter deals for those who missed the rush this weekend. Welcome to Cyber Week, a week full of even more sales and discounts ONLINE.
Being a digital marketer is already a tough position. That's why there are so many management software and tools available to help your day to day job. Marketing tools can get expensive. Here are some of the best Cyber Monday software deals on marketing software you don't want to miss.
1. Awario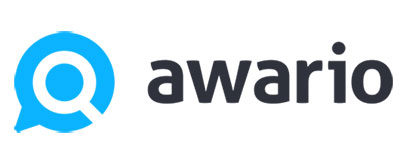 Social media monitoring doesn't have to be a hassle this year. With Awario you can stay on top of all your social media mentions, monitor your competition, explore new influencers, and engage with your audience all on one platform.
The deal: 50% off plan. No promo code needed.
2. Penji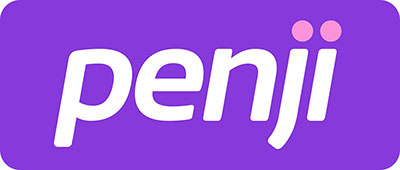 Marketers should be doing marketing, not design. I've never enjoyed designing infographics, newsletters, and marketing materials. And thank goodness we found Penji. Penji is a graphic design service that lets me work with a vetted designer on as many design jobs as I want - for a flat monthly rate of $369/m.
Hiring someone for one-off projects usually runs anywhere from $300 - $1000 per assignment. We can usually squeeze in 8 - 10 design projects per month. At $369 for 8 - 10 projects - that's a steal. But if that deal isn't good enough they're having a Cyber Week Special.
The deal: 30% off every plan - EVERY MONTH! Use promo code CYBER30. Code is limited to the first 100 customers. Valid from now until 12/6/19.
3. ProofCred

If you're selling products or services online, you'll know how important conversion is. ProofCred helps websites convert more visitors into customers by utilizing social proof notifications such as conversion counter, visitor count, recent activities, coupons, and more.
The deal: 70% off all plans. No coupon code needed. Just go to the website. Deal expires 12/7/19.
4. Poptin

If Proofcred alone isn't enough to help convert more sales, then combine that deal with Poptin. Poptin is a digital software that can help your website's conversion by monitoring visitor's behavior and displaying the right messages at the right time instead of just one annoying popup that comes up every time asking for their email.
The deal: Get 30% off for 3 months with promo code POPTINBF19. Deal expires 12/5/19.
5. Senuto

SEO tracking and content marketing are usually on separate platforms. Not anymore, thanks to Senuto. Upgrade your SEO tracking and content marketing planning with Senuto.
The deal: Get 40% off annual plans with promo code BLACKDEAL19 (it's a Blackfriday deal that carries over into Cyber week). Keep in mind, it's for ANNUAL plan, not monthly. Deal expires 12/6/19.
6. Avaza

Running an agency or a team of digital talents can be difficult. Avaza makes it simpler by integrating all your favorite tools into one platform. With Avaza you get project management, time tracking, scheduling, quotes, invoices, and comprehensive reporting all under one roof.
The deal: Get 50% the first 3 months on ANY paid plans with promo code AVAZABLACK2019.
7. SEMRUSH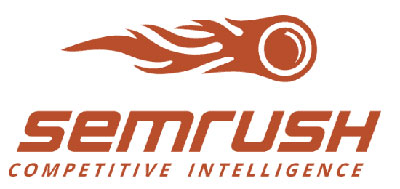 If you're a marketer who's dabbled in SEO, then you've already heard of SEMRush. It's one of the most comprehensive, robust, and accurate SEO tools on the market. Take your SEO marketing and managing to the next level with this special deal.
The deal: Get 40% off GURU plans and 2 articles. No coupon code needed. Deal expires 12/6/19.
8. Appy Pie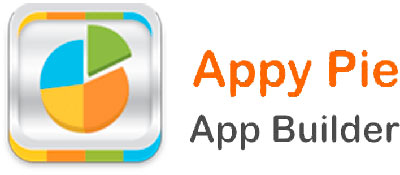 Have you always wanted to get an app developed but don't have the coding expertise to get the job done? Appy Pie lets you create your own app without any programming experience. You can create fully functioning ios/android cross-platform apps easily with an intuitive front-end user interface.
The deal: Get 70% off. No promo code needed. Deal expires 12/8/19.
Should You Get a Website?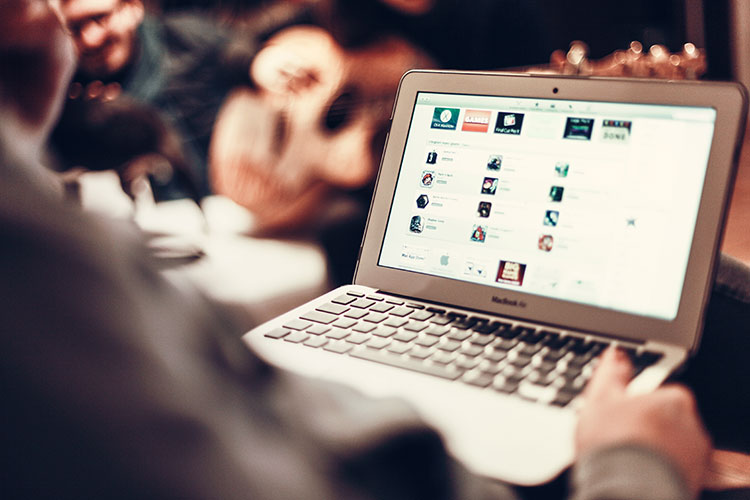 Nowadays most established businesses have websites, however more than 75% of businesses out of 22.5 Million registered businesses in the U.S still don't have websites.  So is it really essential if most businesses seem to be doing alright without it?  There are 2 school of thoughts when it comes to this subject.
YES: Your business is your website
Most modern businesses that have been started and ran by millennials are gungho about having a strong web presence.  Their demographic tends to rely on online and social media searches and interests.  The philosophy here is simple, if you have a website, you can be found.  If you don't have a website...well, you can't be found.  So modern business owners rely on their website as a primary source of generating new leads and acquiring new customers.
NO: Good Service/Product is the best practice
More traditional business owners tend to rely less on websites, as their business may have been started long before the web revolution, and they tend to be smaller businesses and more localize.  Their philosophy is nonetheless, true.  By providing reliable and trustworthy products and services, they're able to maintain a consistent staple of customers day in and day out.  However the downside to this practice is it can't be scaled easily.  As you're only as good as the locals around you.
No Website is better than a BAD Website
A better question than whether or not to have a website is whether or not it's worth having a BAD website.  An out-dated and unresponsive website nowadays in 2016 will appear old and neglected, often times even hurting the business.  Locals will still visit your business, however having a poor web presence could deter prospects.
Conclusion?
It's definitely worth getting a website for your business, however you need to make sure that you're doing yourself a favor by making sure your web presence best represent your business.
8 Proven Steps To Getting Paid For Your Knowledge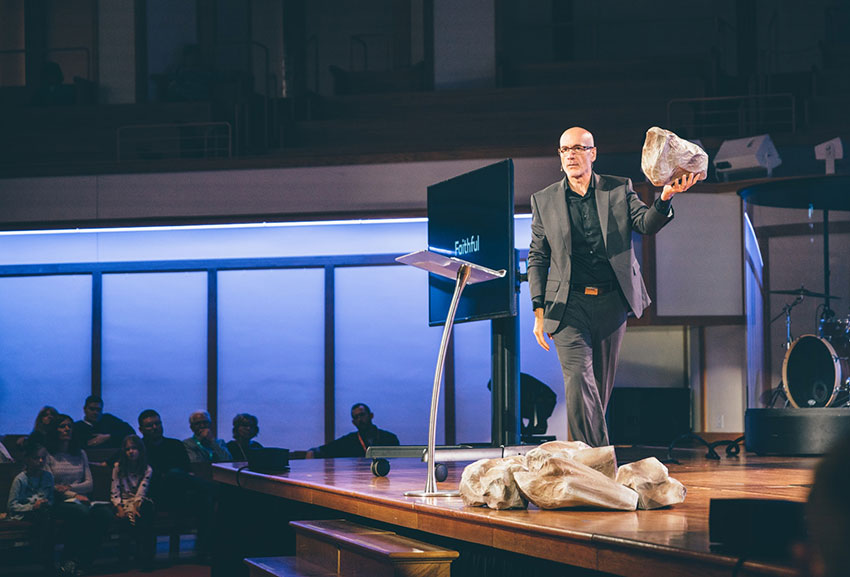 Everyone loves to give advice, but not everyone gets paid to do so. Nowadays the evolution of technology has opened up the world in more ways than we could imagine. We're able to connect with others in more ways than before thanks to the advancement of mobile technology. And because of social media, we're also presented with the opportunity to connect with just about anyone and anywhere, so long as they have an active internet connection. Many startups have taken advantages of these technological advancements and created side hustles and ways for the average person to earn more money during their free time. Uber, Airbnb, and Postmates are a few examples of startups that have taken advantage of the gig economy blossoming.
But the gig economy doesn't have the potential earning you're looking for. What if you're an expert in a special field and wants to get paid millions of dollars a year for your knowledge instead? Luckily for you, there's a proven path to get there. It's not an easy path, otherwise, everyone would've taken it. And it's certainly challenging. But if you have a specialized knowledge that you believe others would pay for, then follow these eight steps to getting paid for your knowledge.
1) Write A Book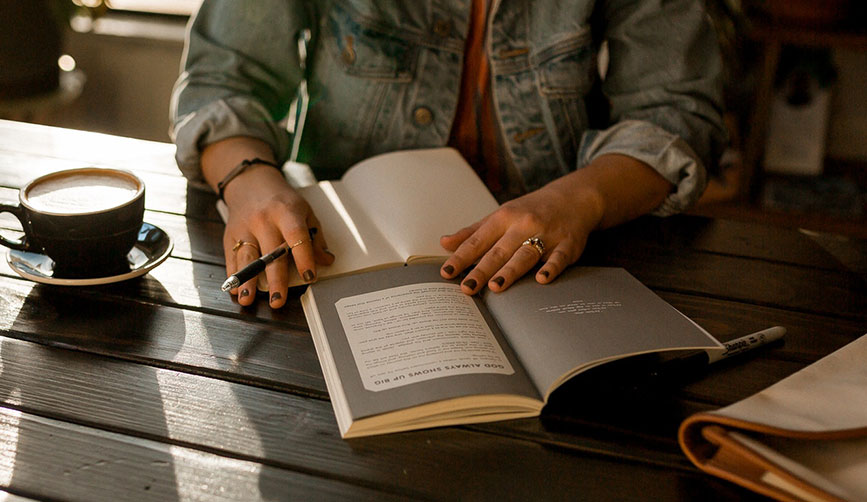 The easiest and the best starting point is to write a book and have it published on Amazon. Amazon has an incredible program that lets just about anyone become an author without going the route of pitching to publishers. Being an author is a great starting point for getting paid for your knowledge because it establishes you as an expert in the industry first and foremost. You may or may not make a profit from book sales, however, the benefit of establishing credibility and trust early on has compounding interest for years to come.
2) Be A Guest Contributor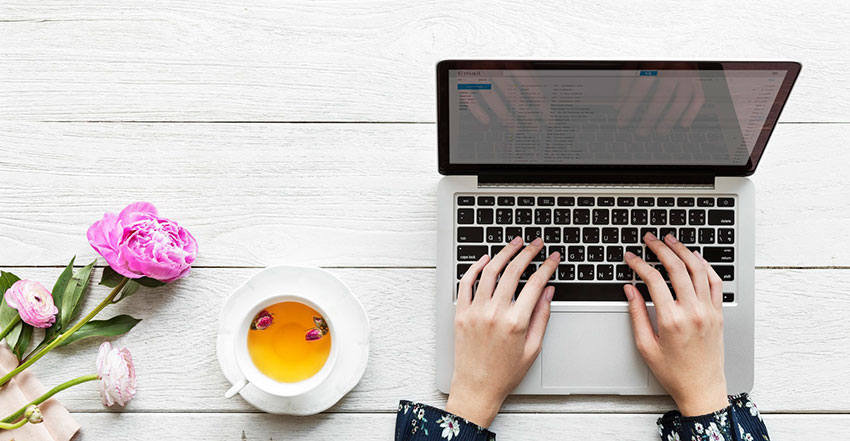 Although this would be trading your time for barely any pay, it builds a reputation as an author. You'll want to start guest contributing on small blogs, eventually working your way to local publications, and eventually pitch yourself to write in large national publications to gain notoriety and further reinforce yourself as an expert. Being a guest contributor won't exactly bring in the dough or help pay the bills, but combined with writing a book, you're establishing a strong portfolio when it comes time to selling and getting paid for your knowledge.
3) Build Your Brand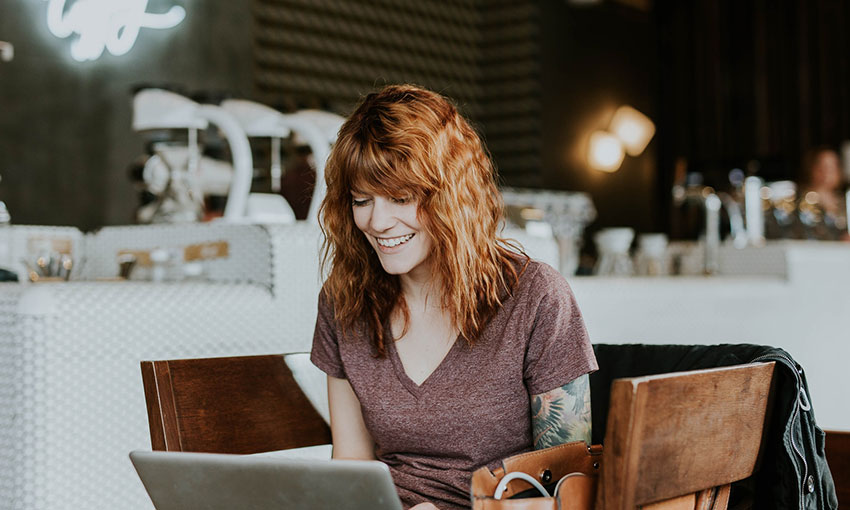 Now that you're a published author and a highly recognized expert in a specific field, it's time to build your brand. We suggest getting a professional website developed, getting a logo designed, and setting up your social presence in order to look appealing. This process might cost some money since you need to hire a professional designer to help you with all your design needs. But if you're on a budget, don't worry we've compiled a list of amazing free resources you can use with a few spare hours on the weekend.
Free resources to build your brand:
4) Develop A Mastermind Group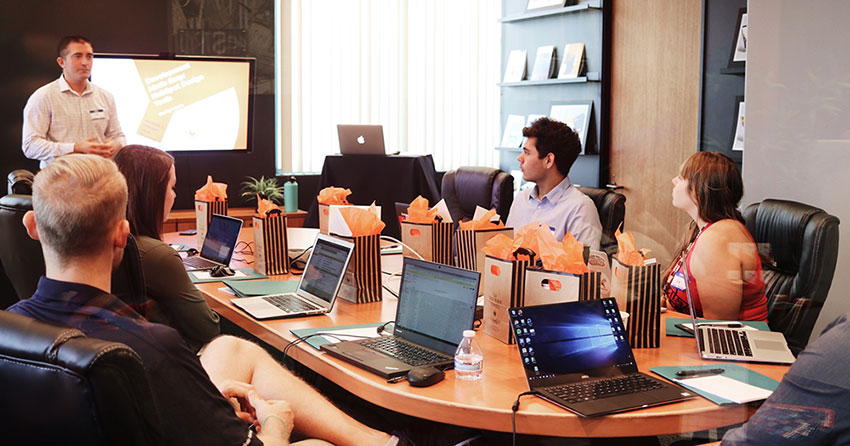 Make friends with other experts in your field whom you could also learn from. Develop a mastermind group of experts who share a common interest as you and expand your group. Having a mastermind group that meets regularly will further enhance your knowledge and broaden your horizon as you'll be making friends with the right people. To build your own mastermind group, first, you have to attend a lot of events in your area to find others with similar interests. Once you have a least a few people who share common interests with you, create your own event or group to gather and discuss specific topics related to your field of expertise. Encourage your members to also invite like-minded individuals to expand your mastermind group.
Be sure to stay connected with everyone and keep your relationships alive. You'll need your member's help later!
5) Seek Speaking Free Engagements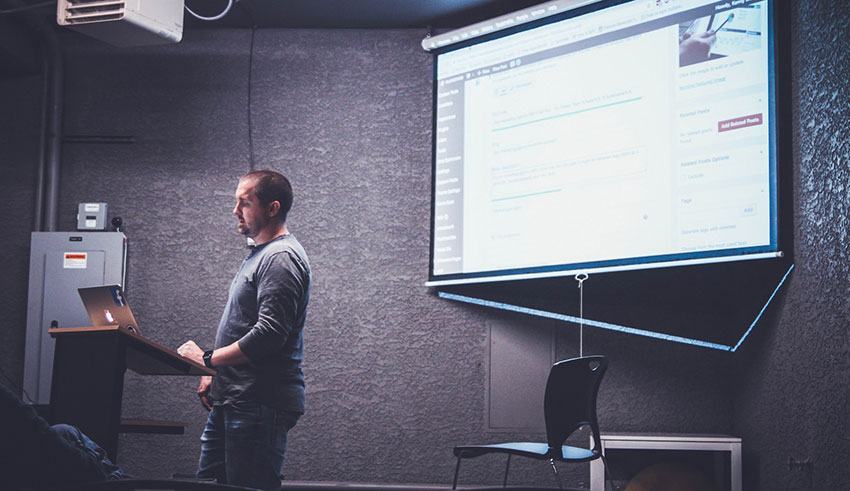 As your reputation continues to grow and your group gains new members, you can begin seeking out speaking engagements. Start small at local networking events, schools, or local clubs that may want you as a free speaker. You might not make much from the free speaking engagements, but they will build confidence and hone your public speaking skills. And the ability to speak and present your ideas well will be crucial in getting paid for your knowledge.
6) Seek PAID Speaking Engagements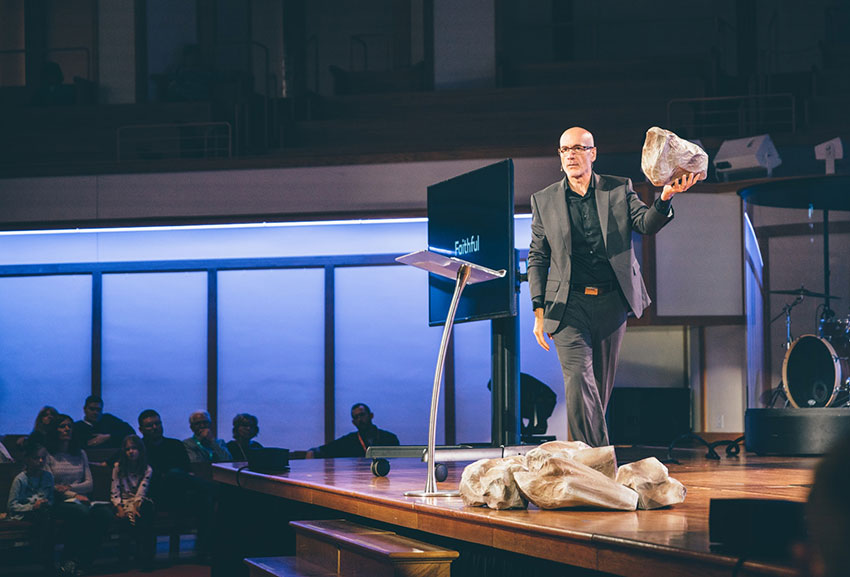 Don't be shy, you're definitely worth it. Now that you're an official speaker, author, well-published writer, and fully certified expert in your field, you can begin seeking paid speaking engagements. The amount is entirely up to you. It'll take a bit of hustling to get your name into the hat, but if you did a great job with the previous steps, people will be seeking you out instead at this stage to speak. You can also tap into your network of masterminds to explore other avenues to find speaking opportunities.
7) Offer Consulting Services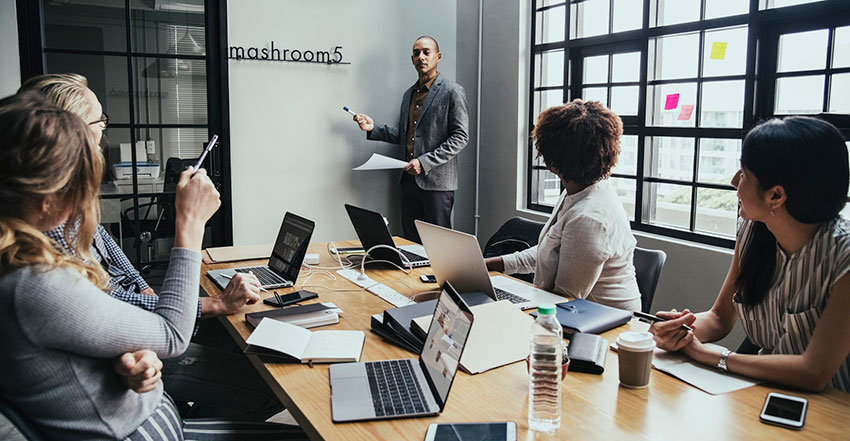 You can offer your consulting service much earlier if you so choose. We left it at this step because of the more experience and reputation you have, the more you can charge. If you're just starting out, you'll likely have to do a lot of free work to build your reputation. Meanwhile, if you follow the other six steps first, you'll already have built that reputation and following by this point. At this point, you're probably well known within a small community, have your own mastermind group, a small following on social media, and a lot of credibilities. You can now update your website to offer consulting services in your field of expertise.
8) Create Online Classes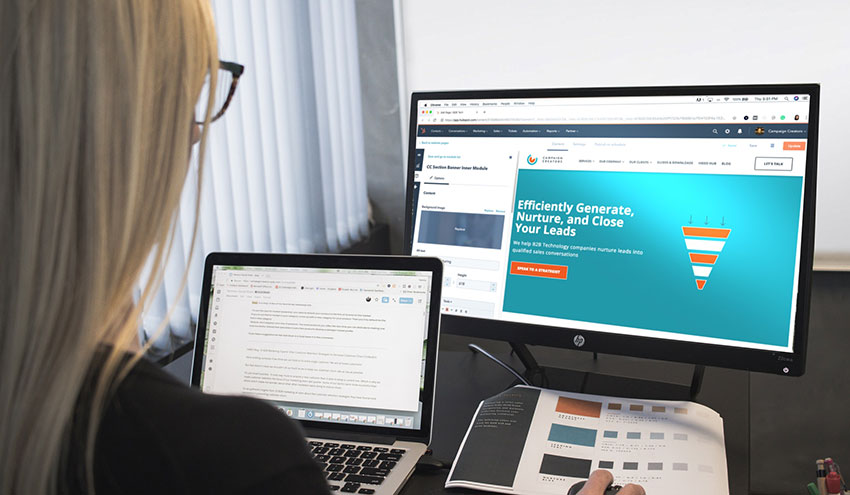 Now that you've established yourself as a reputable person, you can start creating online courses all over the internet. Websites like Udemy and Coursera offer a free and easy way for prospective teachers to create an online course, upload it to the platform, and have millions of people buy into it. You'll get a cut of the sales once a student purchases the online course. And the material you'll be using can be directly from the book you've written or knowledge you've gathered throughout the course of establishing your brand. With a well created online class and a strong reputation to back it, students will flock to you in no time.
Try to create your class on multiple platforms to increase your stream of passive income. This is where you start to reap what you've sowed. Consulting may make a lot of money, but if your online class hits the top of the chart, you'll easily rake in six-digits per month from passive income. It might have taken a few steps to get here, but it's well worth it.
How to Get Started
Don't let these steps intimidate you. It takes time and commitment and has been repeated countless times with great success. With a little bit of perseverance, better work habits, and self-motivation, you'll be a published author in no time. And with a little more determination, you'll be able to generate passive income and finally getting paid for your knowledge.