Secret Lab Titan Series Review: A Gamer's Dream Chair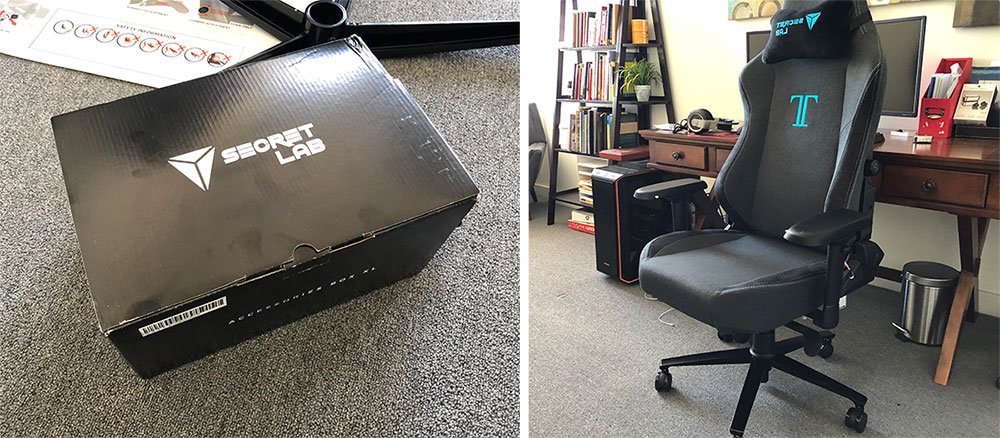 Secret Lab
is a company that began in 2014 with a mission to build the best gaming chair in the industry. Despite the already saturated market and fierce competition, Secret Lab decided to launch their first line of gaming chairs in 2015. They're now distributing in over 40 countries giving gamers everywhere the competitive advantage of being able to stay in the game longer more comfortably. Their current product line consist of the
THRONE
,
OMEGA
,
TITAN
and Neue series.We received the
Secretlab Titan in Charcoal Blue Softwave Fabric
for this review. The Titan is currently considered the largest chair available from Secret lab. It comes with a load of features you'd expect from a $400+ gaming chair in addition to being able to support up to 290lbs, which should be plenty for anyone between 6'0 - 6'4. The Titan comes with three different upholstery options, each at different prices. You can get the Pu leather at $399, Softwave fabric for $429, and premium Napa leather for $949. With the Pu leather option, you also get to choose between six different color options. With the Softweave fabric, you only get two color options. And the Napa leather only comes with one color scheme.
Assembly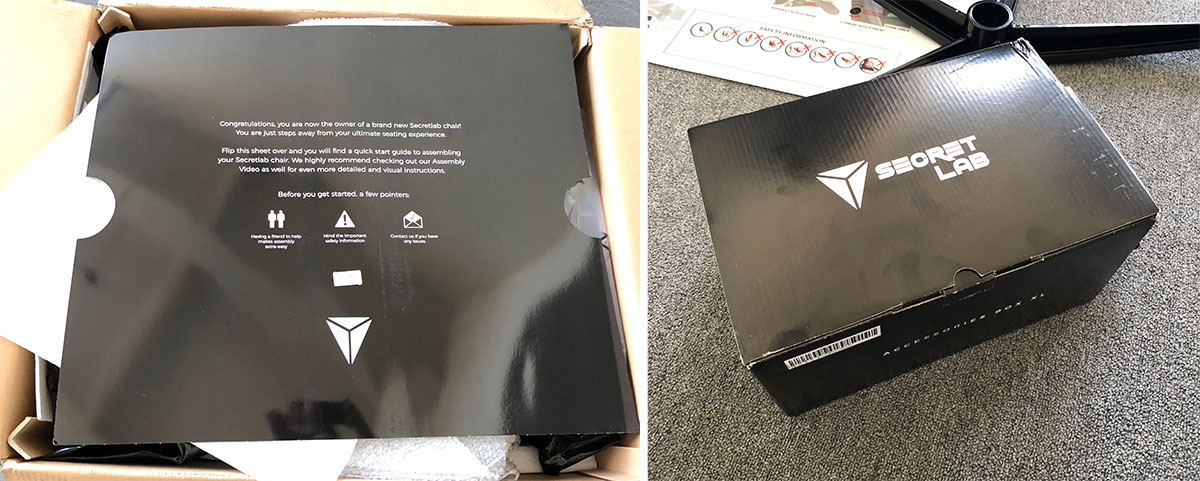 Branded packaging
The Titan comes in a large black box with their logos and branding on all sides. This was a surprise for me since a lot of other gaming chairs we have at the office typically comes in a cheap looking cardboard box deprived of any kind of branding or color. They could've easily gotten away with just a regular cheap cardboard box, but they chose not to go the frugal route, given you just paid $500 for it. Opening it for the first time, you definitely felt like you were opening something premium.

Clear instructions
Forget those generic thick manuals that contain 90 pages of instructions in every language known to man, and only one page of English instructions that you have to dig to find. Secret lab knew we hated that and decided to do things a little differently. As soon as you open the box, you're greeted with a large sheet with the assembly instructions and warranty information. The instructions are visually pleasing, easy to understand, and laid out in a way that you only need visual cues to put the whole thing together.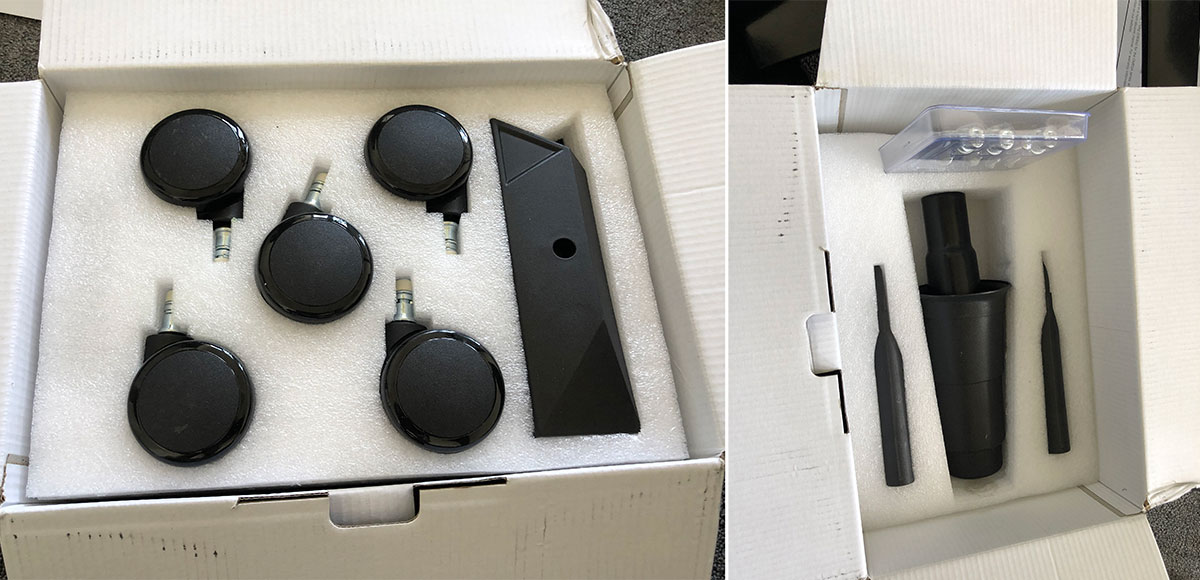 Intelligently packaged and systematically ordered
Everything was intelligently laid out layer by layer. You can tell a lot of thought went into organizing everything this way. The layers coincide with the instructions, so you don't need to lay everything out on the floor and then struggle to find any part. Secret lab definitely nails down the user experience right from the get-go. No one in our office has much experience putting chairs together, yet it only took one of our writer about 10 minutes to put the entire thing himself. The online video was a nice touch, however it wasn't needed in our build thanks to the clear instructions and intuitive layering system they have going on.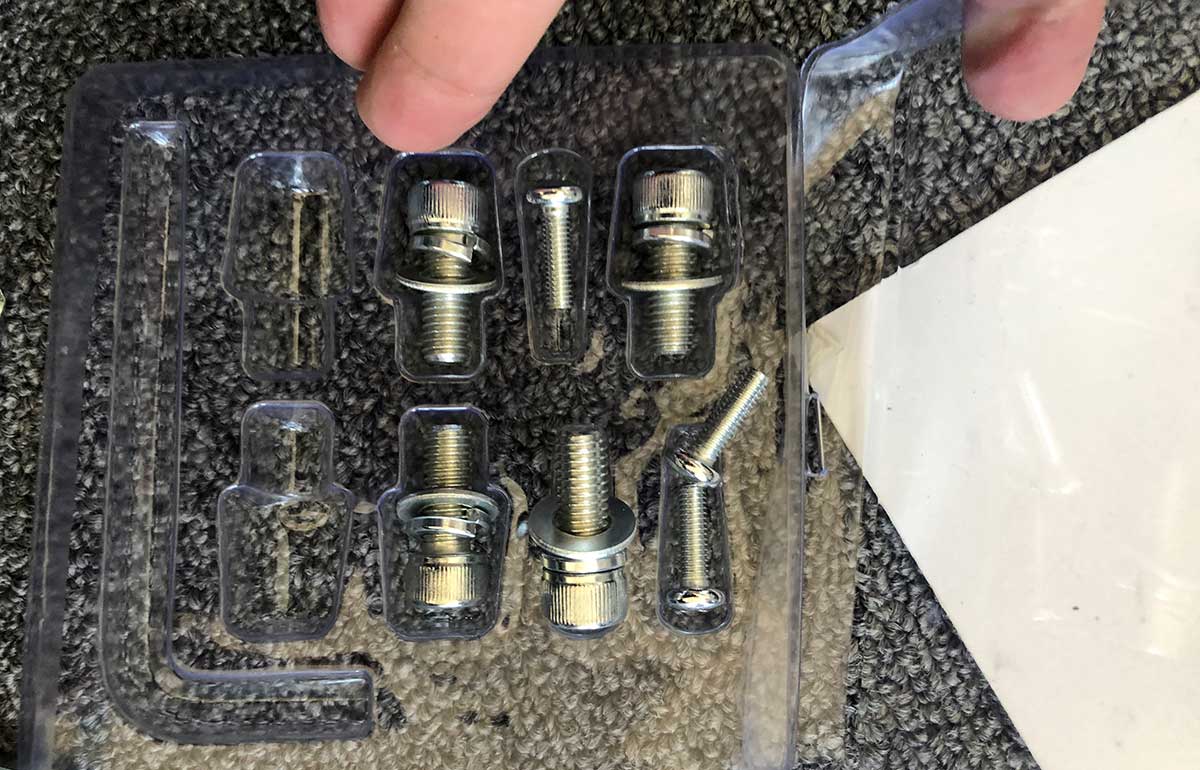 Pre-assembled nuts. Why isn't everyone doing this?!
All the tools are included in the box, so you don't need anything extra. They even went ahead and put all the rings and washers onto the nuts so you only need to screw them on. We wish more manufacturers would take the time to do these little things. Sometimes manufacturers forget no one wants to spent an hour struggling to put together a product they paid $500 for. They just want to assemble it as quickly as possible, and get back to gaming. Secret lab understands that.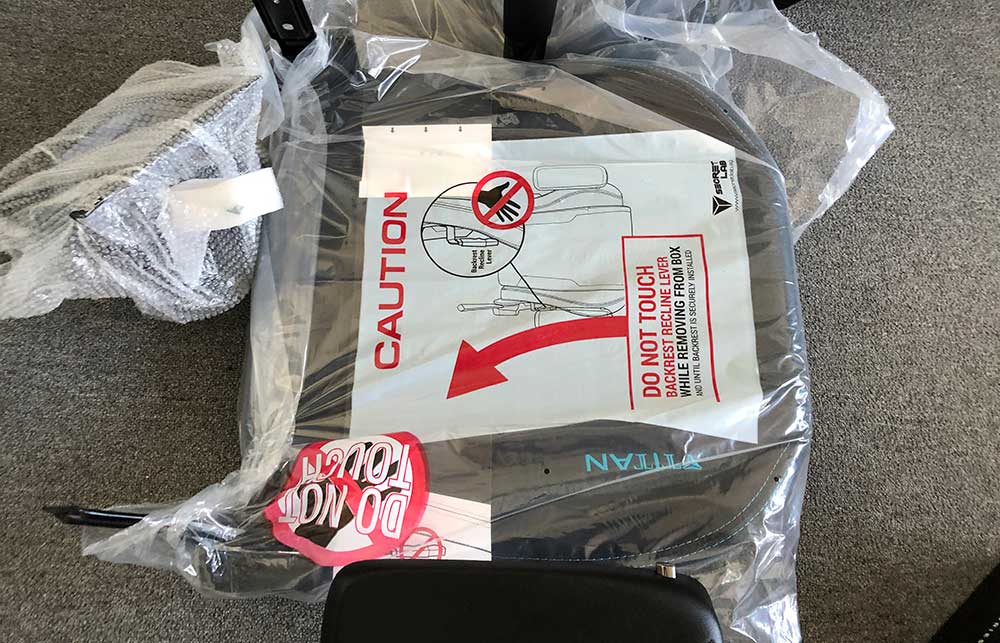 Complaints with assembly
As easy as everything was, there are a few small complaints that we had. The one thing you need to be careful of is the mechanical lever for releasing the backrest. There is an obvious warning tag that lets you know NOT to touch it until it's fully assembled. We pressed it by accident because the label was stuck between the cushion and it fired like a gun.The second complaint is the side pieces. They're really just for aesthetic purposes, but they're ridiculously difficult to screw on because you have to "align" the holes while applying pressure.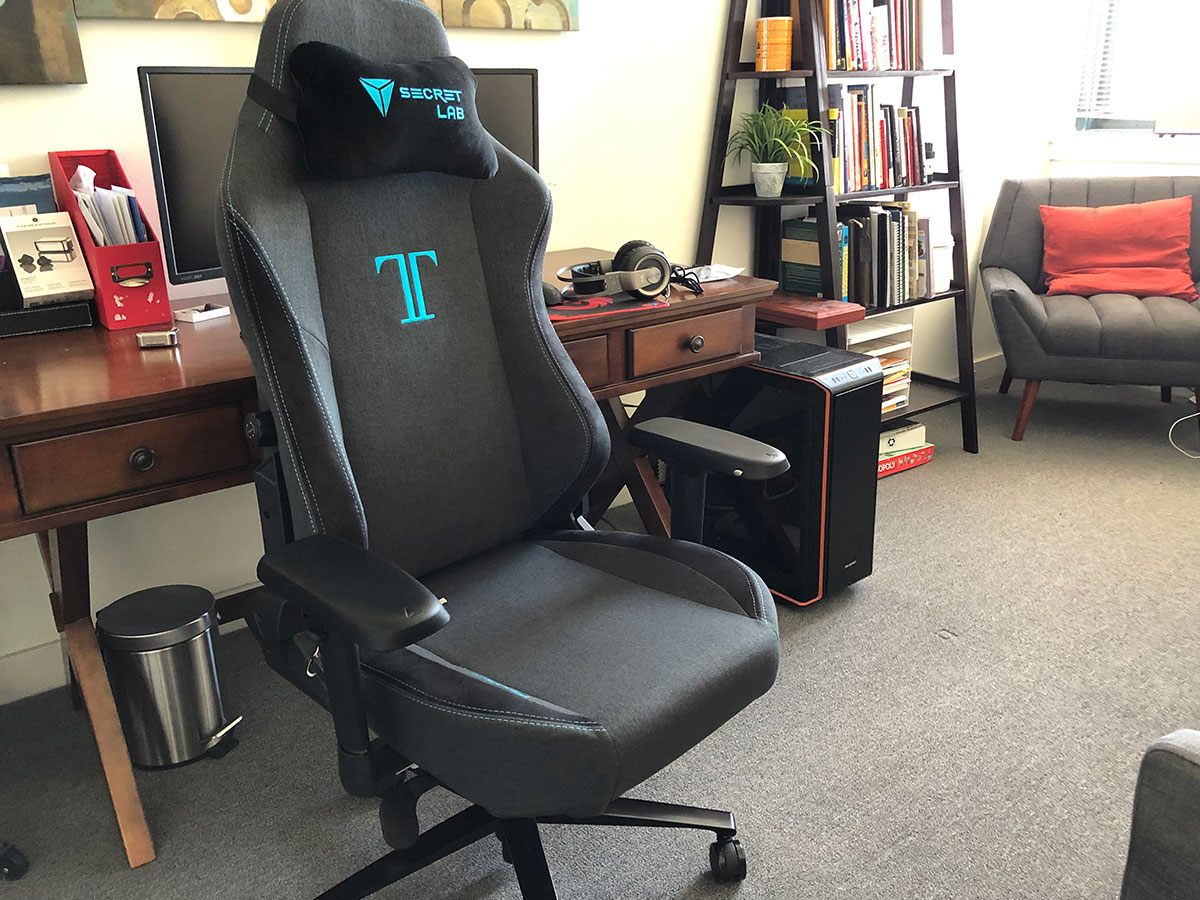 Fully assembled!
After 10 - 15 minutes, everything was fully assembled.
Looks And Feel
Aesthetically, it's one of the most well designed gaming chair money can buy right now. We appreciated the simple and elegant styling instead of the over-the-top RGB that some chairs come with. It definitely carries a more mature look, making it suitable for home or office use. This is a chair was built for hard-core gamers and it can also be put in an office without looking out of place.The Cold Cure Foam is firm and supportive. It's not as cushiony or soft as you'd expect when you first sit on it. And that's because it's meant to provide the needed support and comfort without compromising your focus while gaming. The chair is big and hugs you as you sit in it. There's plenty of adjustments to play around here. The arm-rest can be adjusted up/down and forward/backward. There's a nice lumbar adjustment knob on the side. On the side, there's also a lever that enables you to recline the backrest as much as 165 degrees.
Build Quality & Adjustments
Sitting down in the Titan for the first time, you could easily tell it's a premium chair made of the highest quality parts. There's no squeaking or strange noises as you're adjusting and moving around. Everything just felt solid - the way it should be. The multi-functional tilt system works flawlessly as it should. The 4D arm-rest adjustments are easy to control. And the larger than normal XL wheels are silky smooth when attempting to roll around.
Real Life Performance Test
We put the Titan to the test by having our in-house writer, whom also happens to be a Fortnite/Apex gamer, test it out for a week. The typical gaming session is around 2-3 hours on a weekday. And on weekends, his gaming sessions on Apex hovers anywhere from 5 - 6 hours. After an entire week of shooting and looting on the Titan, our tester absolutely loved the chair. The firmness took a while to get used to, but it's only during the extended weekend sessions that you really notice the difference. The chair isn't noticeable. It provides support and keeps you in place. You don't slide around, it doesn't make a sound, it doesn't bother you, and there's nothing about it that would make you even think about it. And that's the hallmark of a great gaming chair. One that simply does it's job and keeps the gamer hyper focused and comfortable.
Verdict
It can be challenging to justify $500 on a gaming chair. It might just be one of the most, if not the most, expensive equipment besides your PC rig. But if you're a serious gamer who spends 20 - 30 hours a week gaming, having a chair that doesn't compromise your posture, health, and gaming experience can be invaluable. Overall, the Titan (any version) is one of the best gaming chair available today and at $500 ($429 if on sale) it's worth every penny.
5 Strategies To Massively Save On Your Holiday Spending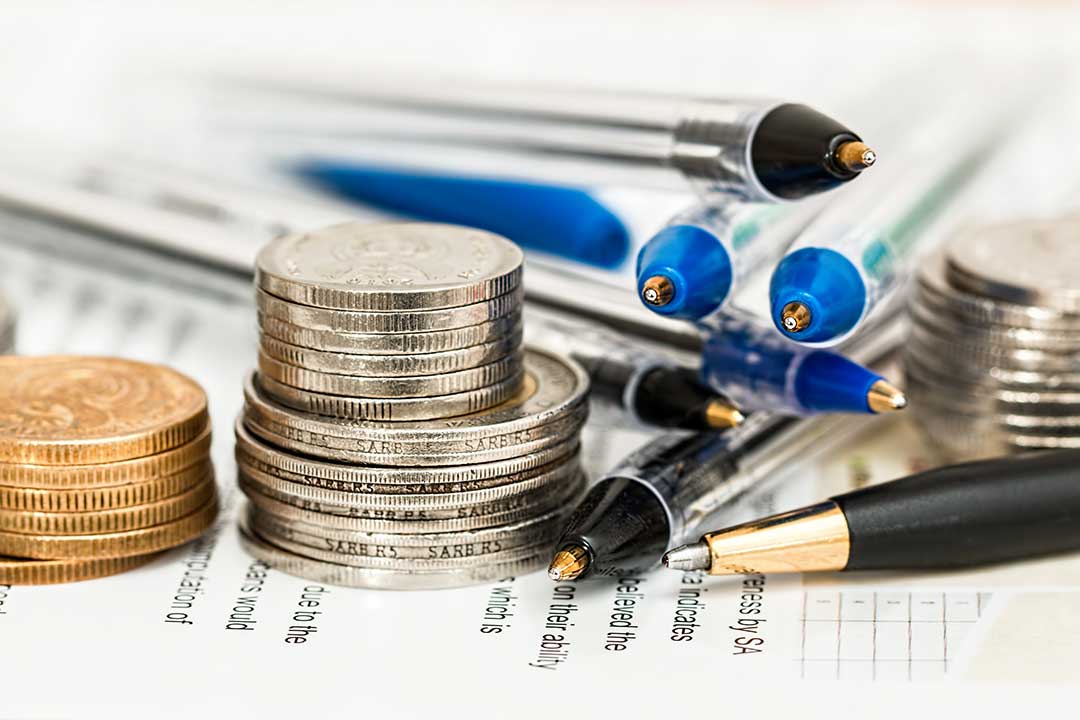 Regardless for those who are buying presents on-line or in-person, you continue to need to lower your expenses. Whereas many individuals neatly use rewards playing cards and coupons, they're nonetheless lacking out on beneficial financial savings, which can price you serious money. These firms might help.
Get smarter about rewards
Curious which reward program suits you greatest? Birch helps you discover new bank cards based mostly in your spending habits. Have already got playing cards with cash-back bonuses? You need to nonetheless try the finance app because it additionally helps you optimize what's already in your pockets.By grouping your transactions into classes, Birch exhibits you which of them card provides you essentially the most bang to your buck. You'll never miss a another reward.
Money made simple
Utilizing Ebates is as simple as one, two, three: Join, Earn Cash, Earn Cash again. I'm not kidding. Free Ebates memberships let savvy buyers seek for combining shops, and with one click on – and a coordinating purchase – you're creating wealth. I've been a member for years.The web site is straightforward to navigate, together with helpful day by day offers. There's even a Chrome extension that permits you to simply store with out ever skipping out on reward money again. So even for those who ever neglect to undergo Ebates first, the Money Again Button will notify you.
Easy financial savings
With greater than 600,000 coupons at over 70,000 retailers, Retailmenot has every thing you have to save over the vacations – from coupon codes and cashback provides to meals offers and in-store gross sales. The web site exhibits customers the highest trending reductions, whereas the app makes it simple to save lots of at your favourite shops and eating places proper out of your cellphone.For these optimistically venturing out to brick-and-mortar shops, the the digital provides market makes use of push notifications and message-prompts to assist buyers and companies alike.
Flip reward playing cards into gold
Present playing cards amassing mud? Flip them into playing cards you really need or cold-hard money with the most important reward card change on the earth. CardCash desires your undesirable reward playing cards and truly pays you as much as 92 % of the cardboard worth.Have somebody in your elevate that's arduous to buy? I believe you'll in all probability seize them a present card. Why not do it at a reduction and select from the king-of-card's big stock?
Giveback whereas gifting
It's the season of giving – we wouldn't be speaking about presents if it weren't – so why not give again whereas procuring? The world's first-ever shopfunding web site, GoodShop donates a portion of what you spend once you store at 1000's of shops on their web site.From nationwide charities to native colleges and group teams, once you store with Goodshop you not solely save, however you give again.
The Best Unlimited Graphic Design Services of 2019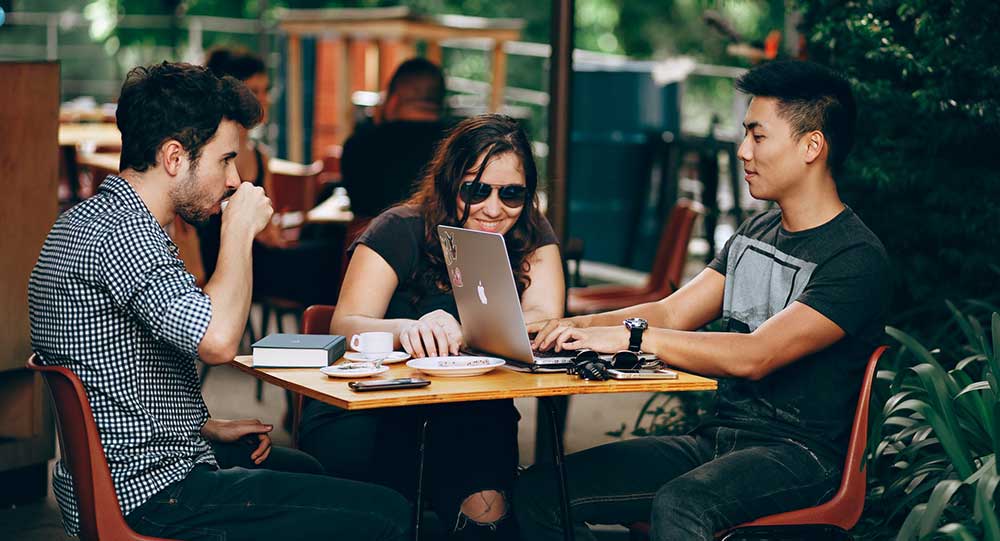 Looking to hire an in-house graphic designer or trying to scale graphic design offering to
grow your business
? What used to be an expensive and unpredictable endeavor has been disrupted by a new wave of companies who call themselves "Unlimited graphic design services". These startups are able to offer you the same benefit of a full-time graphic designer but at a fraction of the price.
What Does Unlimited Graphic Design Mean?
Just about every Unlimited Graphic Design provider offers the design service via a monthly subscription. After checkout, you gain access to their workflow. Some connect you to their Trello board, others resort to giving you a special email to send your design requests to, and a few more sophisticated providers have their own online platform/portal.Once you're connected to their workflow, you can begin submitting as many design requests as you want. Although they all claim "Unlimited", it generally means you can "create" unlimited design requests. It doesn't necessarily mean they'll work on them all at once. Usually, they just work on one design at a time. When one completes, they start the next design. The usual turnaround time is between 1 - 2 days, and that's just for the first draft. It doesn't mean your whole entire request is done. If you don't like it, you can request as many revisions as you want, and that will take more time. So it can take up to a week to actually get design complete if you have a lot of revisions.Another thing to keep in mind is content. You need to be able to have everything ready and
provide all the content
needed in order for their designers to get started.
Are they worth it?
If you have a lot of design needs, they're definitely worth it. Being it's a monthly recurring investment, you'll need to make sure that you have the need for ongoing graphic design service. This graphic design service model is comparable to outsourcing a designer yourself, except much of all the management work is done by the company. The quality of designs and turnaround time also tends to be significantly better when outsourcing a designer yourself.
Which Provider Should You Choose?
We've done the homework and curated a list of Unlimited Graphic Design providers for you and also negotiated special deals on your behalf. You can see them all below and decide which one fits your needs.
---
Unlimited Graphic Design Providers
The CEO Gift Guide of 2019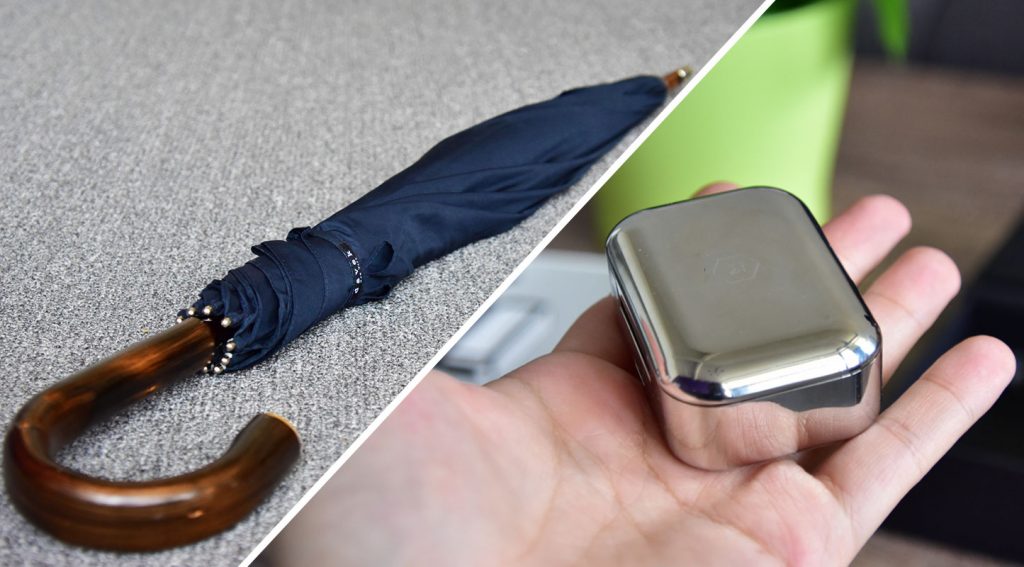 What do you get someone who's wildly successful and can already buy everything themselves? For those of us who are surrounded by highly successful friends who run their own businesses, getting them a suitable gift can be difficult. We've decided to put together a list of luxury gift items that may actually appeal to the lovable CEO's on your list. For any upcoming occasions, consider getting any of the following items for a change.
The Davek Savile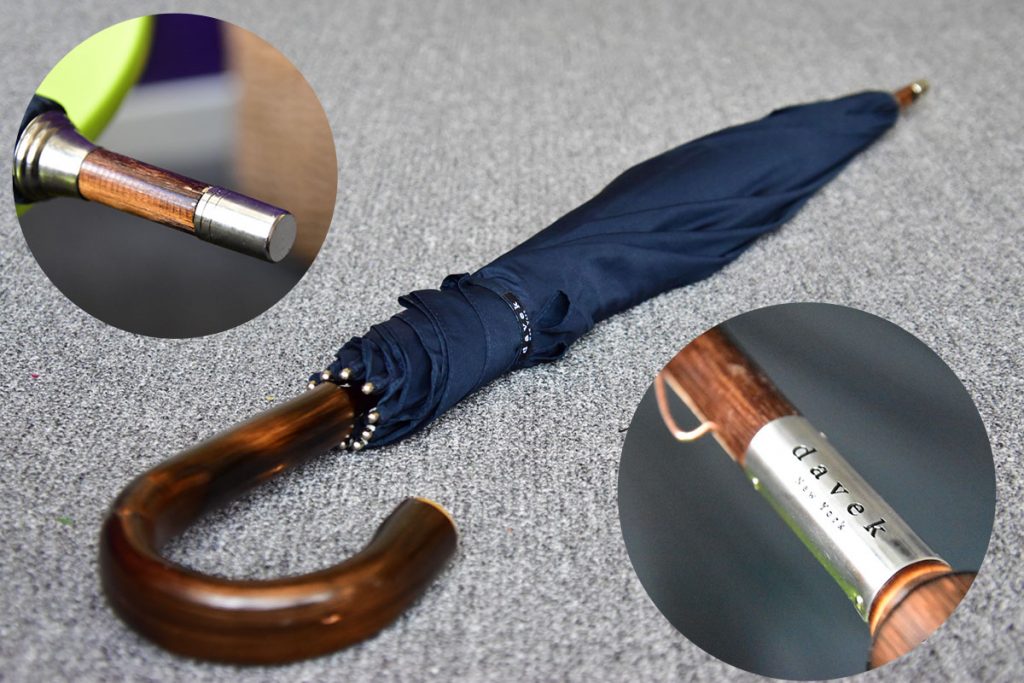 When was the last time you got an umbrella as a gift? Any ordinary umbrella might make for a laughable gift, but not this one. Davek New York introduced the Davek Savile as one of their most (if not the most) prestigious umbrella to date. At $350, it's easily one of the most expensive umbrella on the market and a quick look at some of it's features reveal exactly why it's worth every penny. The Savile isn't just any ordinary umbrella. Every Savile is hand made from a single piece of natural chestnut that's specially imported from Italy. The Savile's solid tempered steel construction ensures it can be passed down to many generations.
But be careful who you give this special umbrella to. The umbrella isn't flashy. It doesn't have any bells or whistles. It doesn't even have velcro clasp or spring mechanism to open the umbrella. And the lack of these features are purely intentional as Davek wanted to engineer a product that's both beautiful and timeless. None of it's features will ever be worn out, malfunction, or be out-dated. It's not a tech gadget. It's not a flashy gift that will scream money. It's a subtle piece that whispers elegance and will only be noticed by those who matter.
Master & Dynamic MW07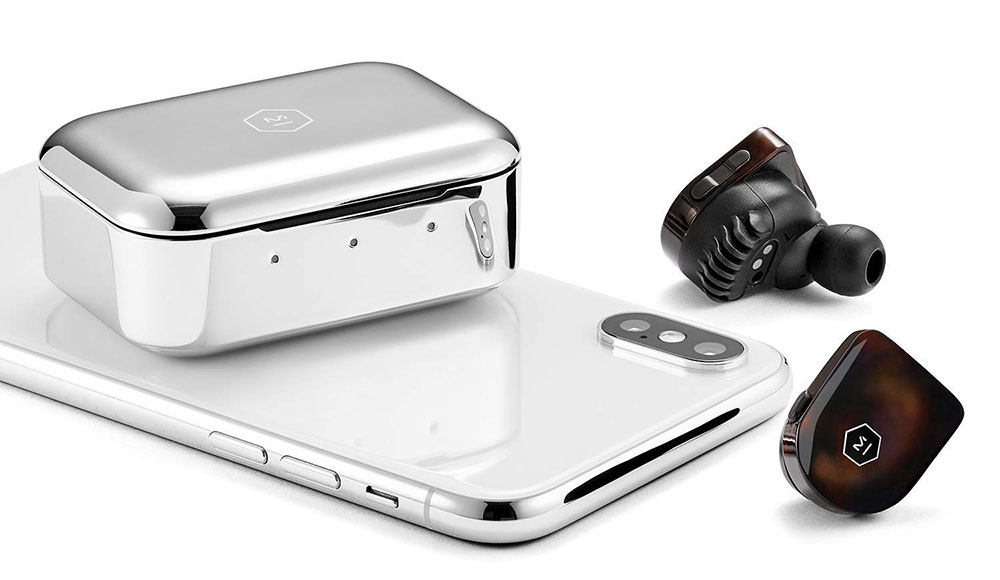 Wireless earbuds are all the rage nowadays and chances are your executive friend already has either Apple Airpods or Jabra Elite. But that's only because they're not aware of Master & Dynamic MW07. At $299, these wireless earbuds are not for the common man. And that's why they'd make the perfect gift for a CEO.
Unlike most other wireless earbuds, the MW07 features a gorgeous polished aluminum case. No cheap flimsy plastic used here. The minimal design is both easy on the eye and functional. On the front-facing side, there's 3 lights that accurately indicates the power level of each individual ear piece and the case. The MW07 doesn't just look good, it also sounds good. The noise isolation is effective at keeping most surrounding noises out. During our testing, the MW07 possesses high resolution audio playback that's crisp, punchy, and clear.
The MW07 was made for those who value aesthetic, functionality, don't want to compromise performance, and willing to pay a premium for all of it.
Price: $299
Buy it here
Leica M10 Digital Rangefinder Camera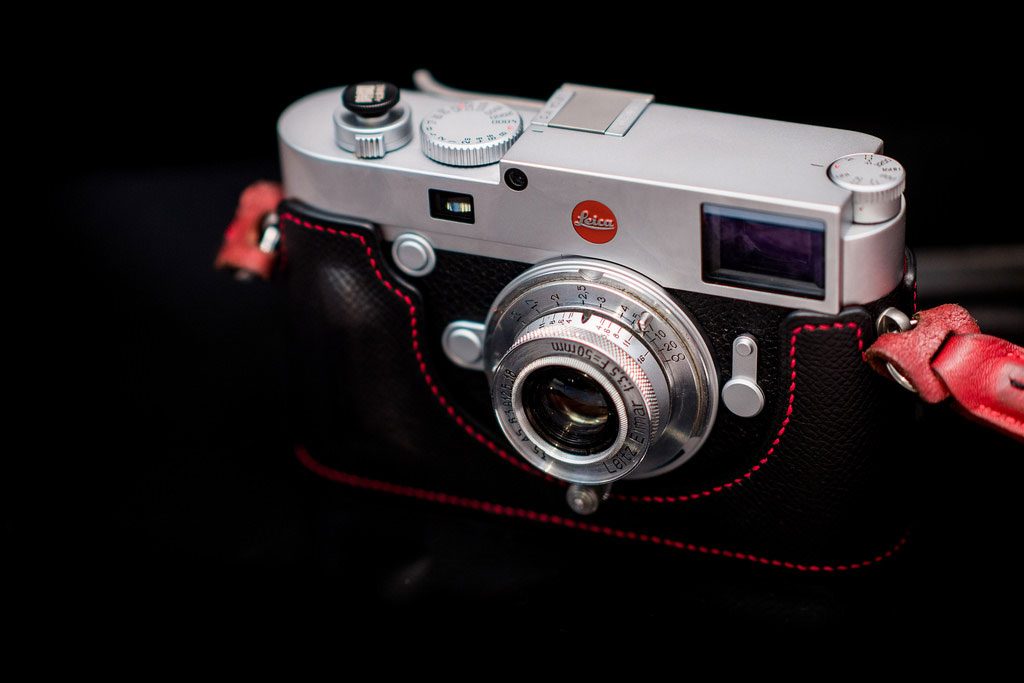 Don't be deceived by it's looks. At first glance the Leica M10 may look like another hand-held analogue camera where you need to buy films for. But the Leica M10 is actually one of the most technologically sophisticated camera ever made. It features 24MP, full frame CMOS sensor, live viewfinder, wifi, and a load of other features to max out the $6,000+ price tag.
The Leica takes beautiful photography and is a tool for enthusiasts who enjoy the artistic avenue of photography instead of using the latest smart phone as replacement. A Leica is more than just a camera, it's also a beautiful piece of engineering that will never lose it's place on a desk. It doesn't attempt to be slim, sexy, or portable. It's a heavy and sturdy piece of professional equipment that's packed with the latest technology and world class German engineering. Even if your friend isn't pursuing a career in photography, no one turns down a Leica.
Price: $6500+
Buy it here
California Champagne Saber Company Sabrage Sword Edition Sonoma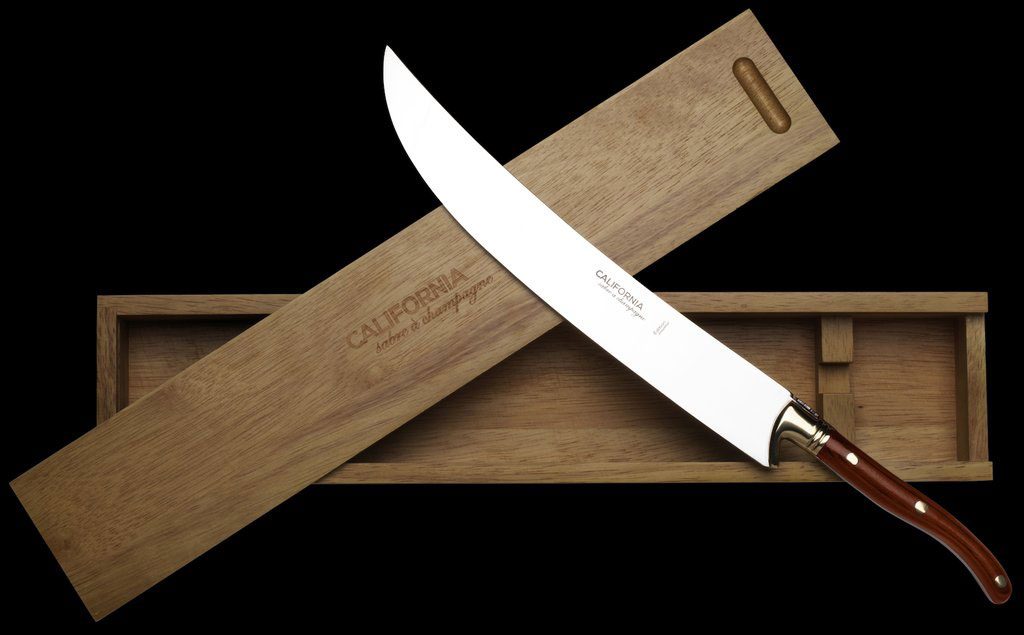 Yes, such a thing does exist. Because only peasants open a champagne bottle using a regular bottle opener. The truly sophisticated uses a steel-forged sword (not knife) to open their champagne.
Without a doubt a champagne sword screams opulent and completely unnecessary, but that's exactly the lure of such a gift. It's not something they need. It's not even something they want. But it definitely will be something that intrigues them and make for a more entertaining celebration in the future when they've mastered the art of opening bottles with a sword.
Price: $159
Buy it here
Balmain Paris Hair Couture Large Gold-Plated Spa Brush Set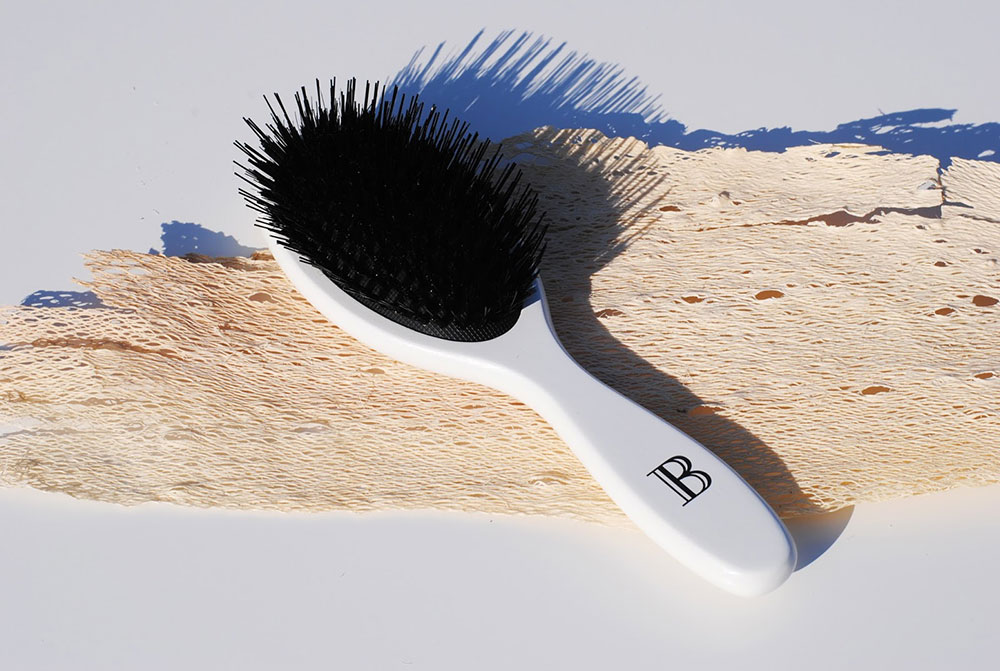 Why settle for a regular hairbrush when you can have a gold-plated boar-bristles brush? The genuine boar-bristles are highly sought after in luxury hair brushes for their ability to evenly distribute your natural oil for healthier and shinier hair. The softness of the bristles also help massage the scalp and improve circulation.
Price: $240
Buy it here
Tom Ford Fabulous Eau de Parfum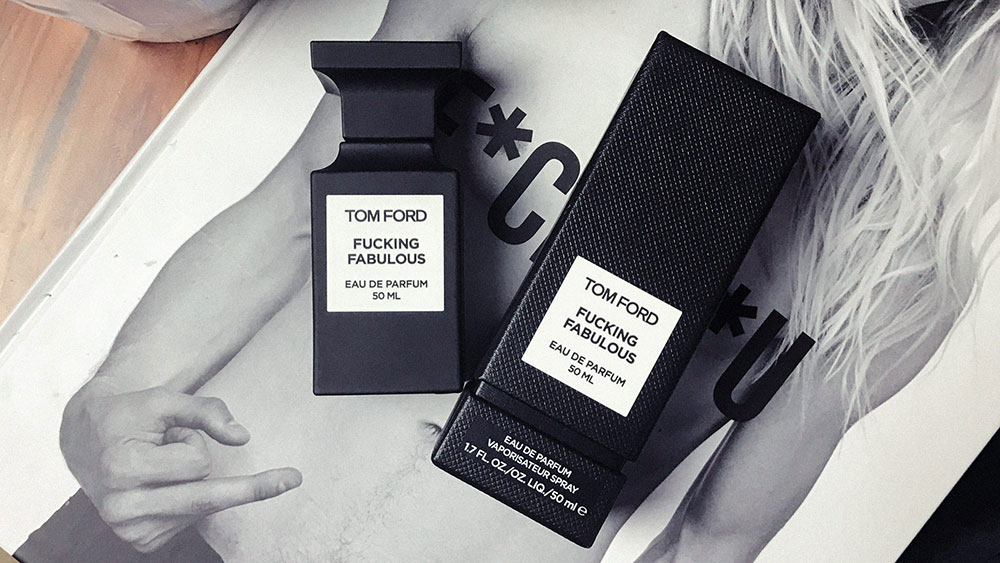 A decadent oriental leather with an intoxicating grip captures a rarefied air. Evoking the private exchanges and insider moments where fantasies come true, the scent can only be described in one way. With a name that says it all, the vibrant opening makes an instant statement as clary sage and fresh lavender command attention with aromatic foreplay.
Delectable bitter almond and vanilla inflections infuse textural richness to the leather heart. Drenched in orris root from the iris flower, the full luscious body of the supple Italian plunge reveals its exquisite beauty.
Addictive tonka bean and lavish leather drive the scent as amber undertones reverberate with a warm glow. Ultrafine blonde woods create a confident expression of pure luxury with a creamy finish.
Price: $320
Buy it here
Olivia von Halle Coco Silk Pajama Set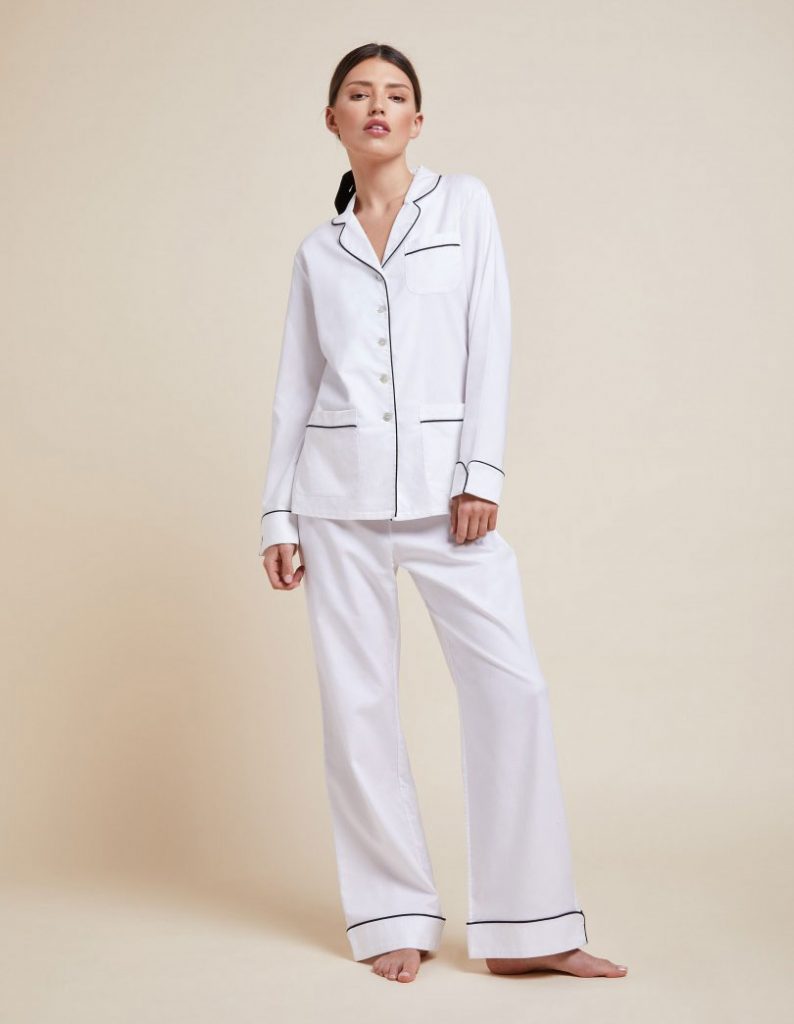 Olivia von Halle's pajamas are inspired by the lounging styles worn by Coco Chanel in the '20s. This set is cut from fluid silk-satin and traced with contrasting white piping. The shirt is detailed with Swarovski crystal buttons, so is elegant enough to wear with jeans, too.
Price: $500+
Buy it here