Tips To Improve Public Speaking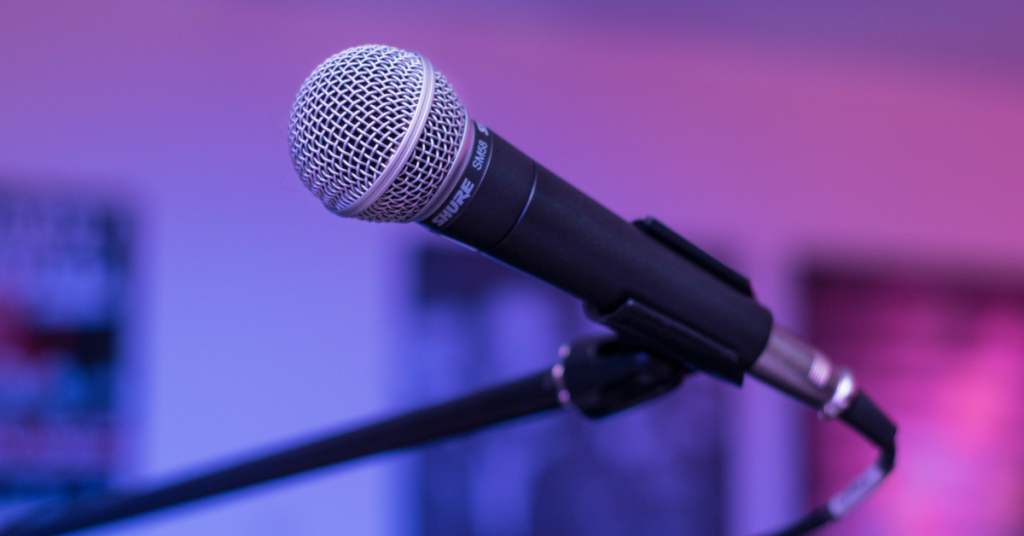 Not everybody is born with the public speaking skills of Winston Churchill or Martin Luther King Jr.  It's bad enough to read a story in public, but when you have to perform while giving a speech to a live audience; no wonder some people get tongue-tied. Captivating an audience takes time and practice. If you want to improve your public speaking skills, here are some tips you need to consider.
Practice
One of the best ways to improve public speaking skills is to practice. Spend lots of time writing your speech and then re-writing, editing and refining it so that it is as perfect as it can get. Next, practice saying it out loud. Constant practice is one of the best ways you can perfect your delivery. Don't limit yourself to practicing in front of the mirror. Enlist the help of family or friends and ask for their feedback or input so that you can improve as a speaker.
Accentuate the Positive
Always be yourself when speaking in public. Don't focus on the negative and accentuate the positive. If you're funny, let it show. If you're a good storyteller, break down complex ideas and weave stories into it to make your speech more compelling.
Invest In Your Audience
The best way to keep your audience listening is to give them what they want. Do they want you to solve a problem? Are they looking for inspiration? Giving them what they want to hear gives them a reason to listen.
Get Comfortable With Your Environment
Check out the location of your speaking event. Arrive a day early so that you can familiarize yourself with the setup. Another good strategy is to plant family or friends among the audience so that they can give encouraging faces and nods when you need it.
Your Appearance
Make sure you look good for your day on stage. This will help boost your self-confidence which reflects in your body language. Wear your favorite suit or dress and a crisp shirt. Remember when you look good, you feel good. Audiences also make judgments based on your appearance. Make an effort to look good so that you can convey the message you want to.
Start With A Smile
According to studies, a smile can help other people feel at ease. Start your speech with a smile so that audience will warm up to you. Put a big smile on your face to feel relaxed so that your audience will relax too.
Down Time
Public speaking can drain your energy especially if you're an introvert. Schedule downtime before and after the big event to enjoy and relax so that you can recharge.
Share an Emotional Story
Improve your presentation by telling a self-deprecating story and let your emotions show. Sharing genuine feelings will make the audience connect to you more easily because they can identify with you better. Don't use your story to highlight how far you've come. Genuine feelings create lasting connections and feelings always trump speaking skills all the time.
How To Approach A Disagreement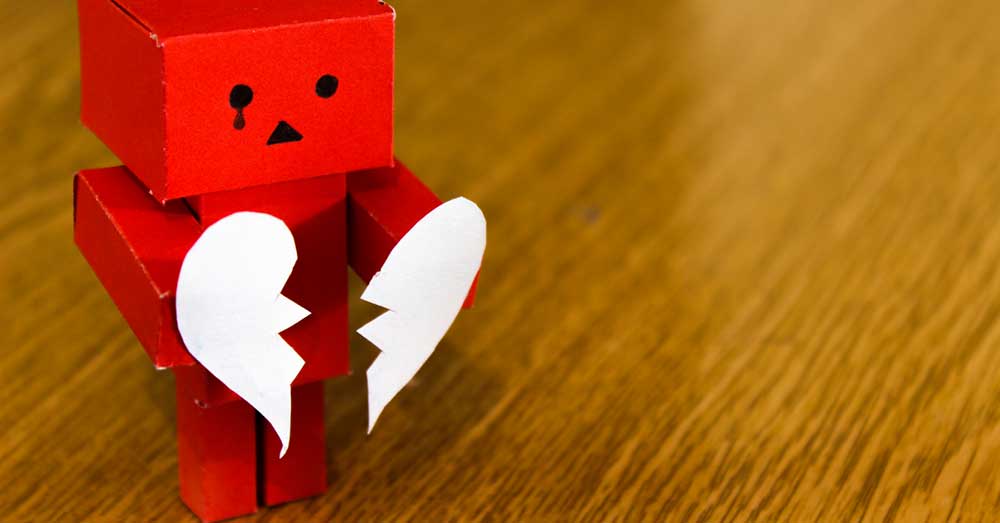 Disagreements are a part of life. We disagree with family, friends, coworkers, and even superiors on a number of different things. In fact, disagreements are so common it is probably rare for a person to have never disagreed with anybody. Whenever they happen, it can cause friction or awkwardness. However, if you know how to handle disagreements properly, it can result in positive gains and better relationships. Here are some tips on how to approach disagreements.
Don't Take It Personally
Do not involve yourself personally in the position, so you won't have a hard time separating yourself from it. Try to view your position as "a position" rather than "my position". The book The Psychology of Computer Programming, we see author Gerald Weinberg's concept of "egoless programming". His concept is of a team of programmers checking the work of technical programmers for errors. He discovered that the less defensive a programmer feels about his code, the more productive a review process is. A programmer who separates himself from his work has a smoother review and does not feel that the discovered errors are a personal attack against him.
Always Remain Professional
Many of us have heard about the adage "you can catch more flies with honey than vinegar". If you are having a disagreement with somebody, make sure that it is because of certain issues and not because of the person. When in the office, treat everybody – even those with those whom you disagree – with respect and professionalism. Respecting others and remaining professional will earn you the respect of your peers.
Listen
Many disagreements can be avoided if we listen carefully. Avoid interrupting the speaker so when it's your time to react, you can provide the appropriate response. If you need to interrupt because the speaker is long winded, summarize what you have understood so far before asking questions or telling them to continue. Remember that people express themselves in different ways. If you don't listen carefully or interrupt often, you might find yourself reacting not to what the person said, but to what you thought he said.
Use Lower Voice
Shouting stirs up more anger. During a disagreement, it is best to lower your voice instead. Lowering your voice has 3 advantages. First, it reduces any tension. Second, it forces the other person to listen, and lastly has a psychological advantage because of its unexpected nature.
Watch What You Say
Once a word leaves your mouth, there is no way to take it back. As stated above, harsh words stir anger. What you say can fuel disagreements and even make them something bigger. Instead of responding immediately, count from 1 to 10 before opening your mouth to defuse your feelings. It will also give you time to compose yourself and think of a calmer response to the issue.
Once a disagreement has been settled, it should be water under the bridge. Do not keep score of disagreements. Dwelling in the past can lead to grudges between the other person and impact your relationship negatively. Learn from the disagreement and move on.
Interview With Interior Designer Taylor Spellman, Host Of "Yours, Mine Or Ours"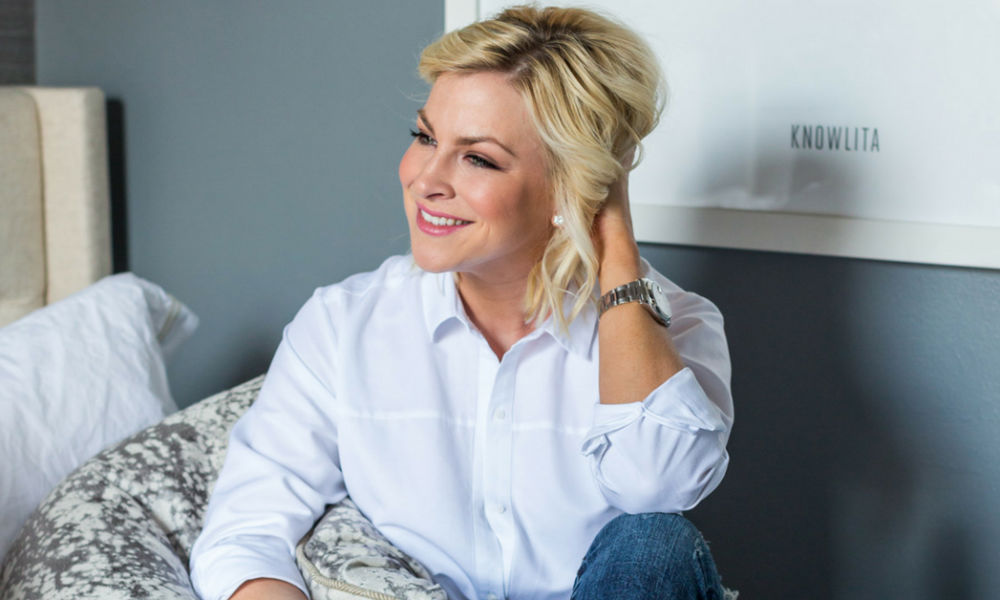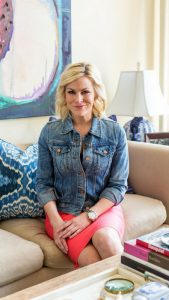 Transforming from dancer to interior designer, Taylor Spellman is as creative as they come. Taylor is a recognized interior designer and staging expert in New York with a portfolio of multi-million dollar clientele, including Ryan Serhant of BRAVO's "Million Dollar Listing." Her unique style of mixing high end with treasures from Goodwill has earned her a position as host of BRAVO series "Yours, Mine Or Ours" alongside real estate agent Reza Farahan. Her firm TSNY handles 30 million dollar's worth  of real estate daily. Because of this, Taylor Spellman manages the best team possible including Vice President, Lana Ataman, and Lead Designer, Jacqueline Leung.
Taylor Spellman works with finesse. Her sense of humor and bright personality shines through in her work and as a host for "Yours, Mine Or Ours." She takes care of her clients by personally taking the time to learn about their lifestyle and how interior design can elevate their lives. During the design process, she gets deep into the nitty gritty, overseeing each stage until completion. Her Instagram and Twitter is flooded with pictures of her projects and bits of advice for aspiring interior designers. Taylor Spellman talks to Owner's Mag about TSNY, design strategy, and being the host of "Million Dollar Listing".
How did you build a business around interior design?
I built a business around interior design by capitalizing on a niche in the market. When I started, no one was doing interior design just for bachelors. I felt strongly that it was strongly due to the fact that there wasn't a service being offered versus there being a need for it. I became known as doing interior design for men, and that gave me a competitive edge and people found out about me quicker, and ultimately word of mouth lead to more clients and a full blown firm.
What are some key factors you think about when designing a room?
How does this person really live?

How do you maximize the functionality of the space?

How do I bring my client's personality into the space to make it reflect who they are and make them feel very much at home?
When do you consider a room "done"?
Accessorizing. People often lay the groundwork but then stop after they have their coffee table, rug, and couch… but a layer of décor delivers the personal touch that make the home feel like you.
What is your average day to day like?
I would love to tell you that I get up and do yoga and relax, but in reality I hop up, get the biggest coffee possible and get going. It is a beautiful and hectic madness. I like to spend the majority of my day on-site with my clients and projects. Sometimes I'll be in a client's living room painting custom artwork, sometimes I'll be running around coordinating contractors and electricians to make sure everything is on point. I am extremely detail oriented so every single piece of the puzzle matters to me.
How has hosting a hit TV show influenced your lifestyle?
It's been interesting because I've been very hard at work for the past ten years, hustling, and trying to make a name for myself. And this show has definitely shifted things over the hill. Needless to say, I don't know that I'll ever get over getting recognized. That is something that will always be crazy to me.
What do you look for in a team?
First and foremost I think about work ethic. Is this person willing to work really hard and put in the hours, and be dedicated? Second I think about one's ability to think outside the box. Interior design and staging change by the second, and there's really no formula, so I need my team to be able to really think on their feet. And that's easier said than done.
What was the biggest challenge since starting your business?
My number one challenge has definitely been to 'stay the course'. There are so many things that come up that really make you truly believe you're on the wrong path, but if you have enough conviction, dedication and talent, then you just need to remember to stay on track and you will find success.
What is your favorite moment of 2016?
Watching the first episode of 'Yours, Mine or Ours' air. It was a very full circle moment for me, getting to see the fruit of my work come alive in a completely different format.
What are some tips you can give to aspiring interior designers?
Figure out what your unique selling point is. Is it your style, your personality? Is it your ability to make clients feel comfortable enough to use their own aesthetic in the place? Figure out what makes YOU unique and run like hell with it. Never stop.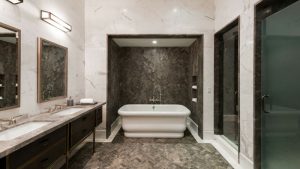 6 Books That Will Change Your Life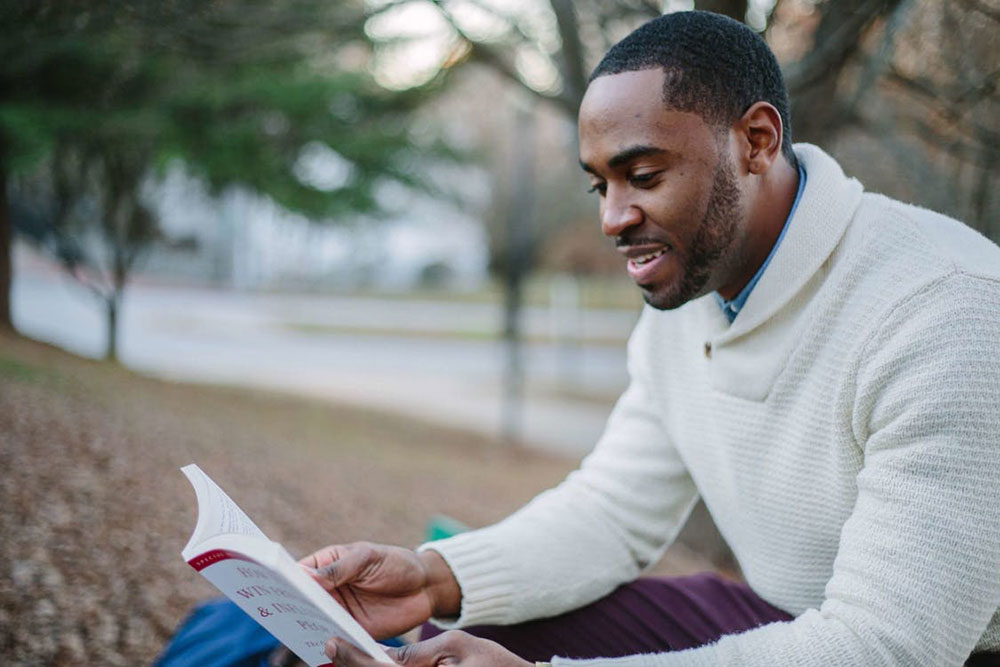 Whether you're going through a transition in life, starting a new career, ending a career, or simply looking for ways to improve yourself, there's likely a book for that. But today there are thousands upon thousands of self-help books from qualified authors to choose from, which ones do you pick? We've curated a list of some of the best self-help books for you to check out.
Think And Grow Rich
This comes as no surprise to anyone. Think And Grow Rich is one of the best self-help book ever written. To date, it's helped hundreds of millions of people discover themselves. The book is a practical guide that outlines some fundamental laws that govern success and has been released internationally in just about every language.
How To Win Friends And Influence People
Dale Carnegie's work was released in 1936, but it still remains a popular choice nowadays. The advice and practical tips suggested applies today as much as it did when it was originally published. To date, it's sold more than 15 million copies and can be found on the shelves of many executives.
The 7 Habits Of Highly Successful People

Originally published in 1989, Steven R. Covey's work became an instant bestseller and today still can be found in every Barnes & Noble. It's been reprinted and sold over 25 million copies in over 40 languages. The book provides valuable knowledge on how to be a more effective you whether at work or in your personal life.
The Road Less Traveled

Over 7 million copies sold in it's most recent print, translated in over 23 different languages, and being on the New York's Best Seller's list for over 10 years, this is a rare gem you don't want to miss out on. Dr. Peck's teaches his reader how to live a full and complete life, how to differentiate dependency from love, and how to find your true self.
The 5 Love Languages

Who knew there were 5 different languages of love? Dr. Gary Chapman did and his work has helped millions of people all over the world to renew their intimacy, learn how to love, and most importantly – learn how to receive love better. Beyond simply helping with personal relationships, learning the 5 love languages will also give readers better insights into dealing with people both at work and at home.
The Art Of Happiness

Who's more qualified to write a book about happiness than the Dalai Lama? Despite the great loss his country and he personally have suffered, the Dalai Lama remains positive and enthusiastic whenever you see him. Those who have been fortunate enough to be in his presence reported feeling lighter and even happier within just a few short moments. Coauthoring with Dr. Howard C. Cutler, The Art Of Happiness is a book that will arm you with the knowledge and tools to overcome everyday challenges and discover a better version of you – one that is happier and more fulfilled.