Why You Still Can't Get a PS5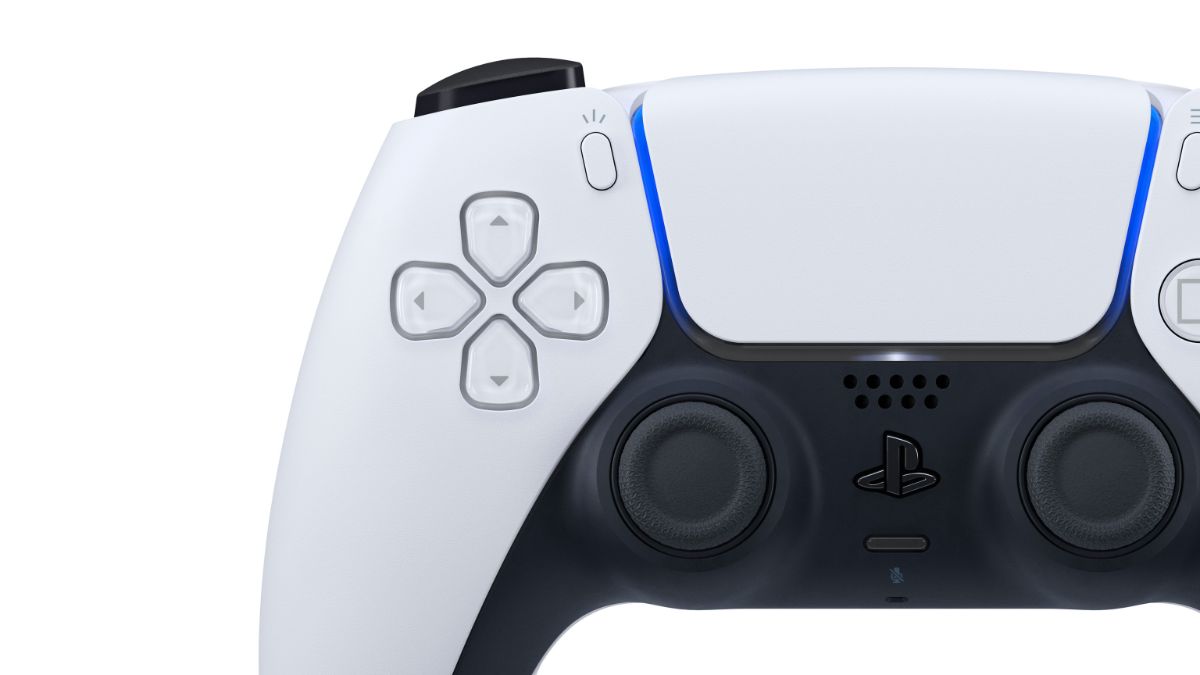 Released in November of 2020, Sony's PlayStation 5 sales hit past the 6 million units mark at the start of March 2021. Despite this, many fans are still dismayed as getting their hands on one is next to impossible. Target, Best Buy, and Walmart have sold out their stocks, and the outlook of a restock isn't as promising.
Target Restocks PS5
However, Matt Swider of TechRadar, along with YouTuber Jake Randall, regularly confirms restocks. The most recent was at Target on April 28th.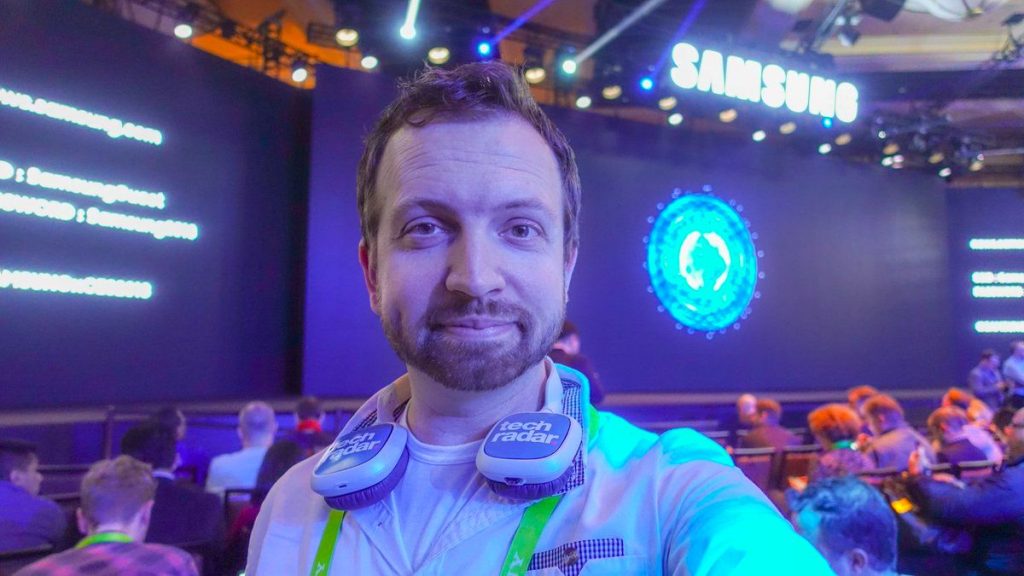 The two have Twitter accounts that are currently used primarily as restock trackers. Citing corporate emails from his Target sources and inventory numbers sent by Target employees, Swider announced an online-only purchase on the morning of the 28th.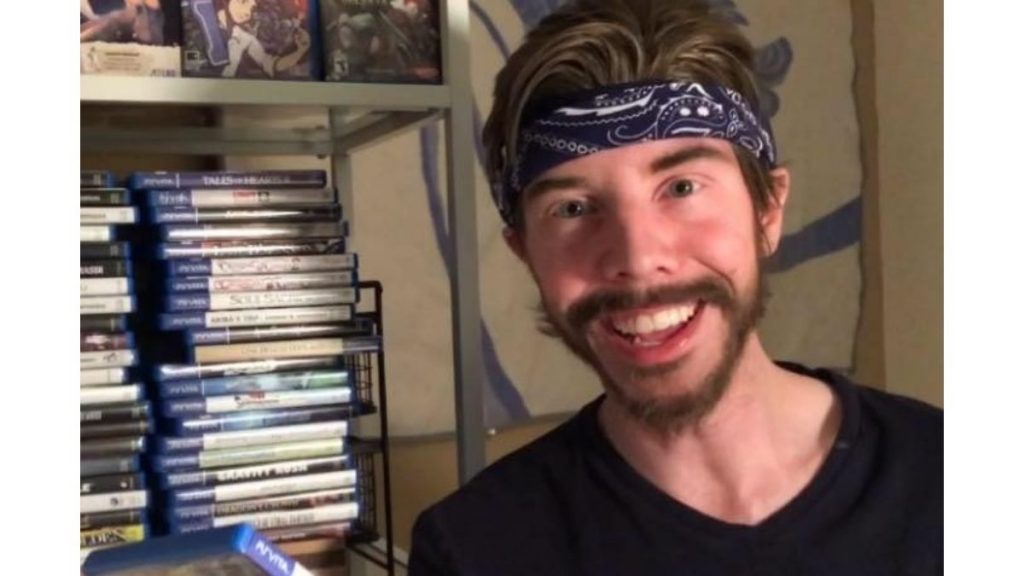 As of this writing, it's still all wait-and-see as they announce Walmart and Best Buy restock dates and time, too. In the meantime, here are the reasons why people are having a hard time securing a New Xbox vs. PlayStation:
Global Electronic Chip Shortage
One of the culprits is the shortage of semiconductor chip supplies worldwide. Advanced Micro Devices (AMD), makers of the chips that PS5 and the new Xbox operate on, outsource these chips' manufacturing to Taiwan.
Taiwan Semiconductor Manufacturing Company (TSMC) apparently can't keep up with the unprecedented demand. What with Microsoft also competing with Sony, and many other tech companies, for the parts.
PS5 and the Pandemic
The strain on global trade brought about by the pandemic also caused the PS5 shortage. The delays in factory production and, more importantly, the shipping crisis impacted the supply chains. With people having to stay at home, the demand for goods increased while the capacity to transport from one country to another lessened.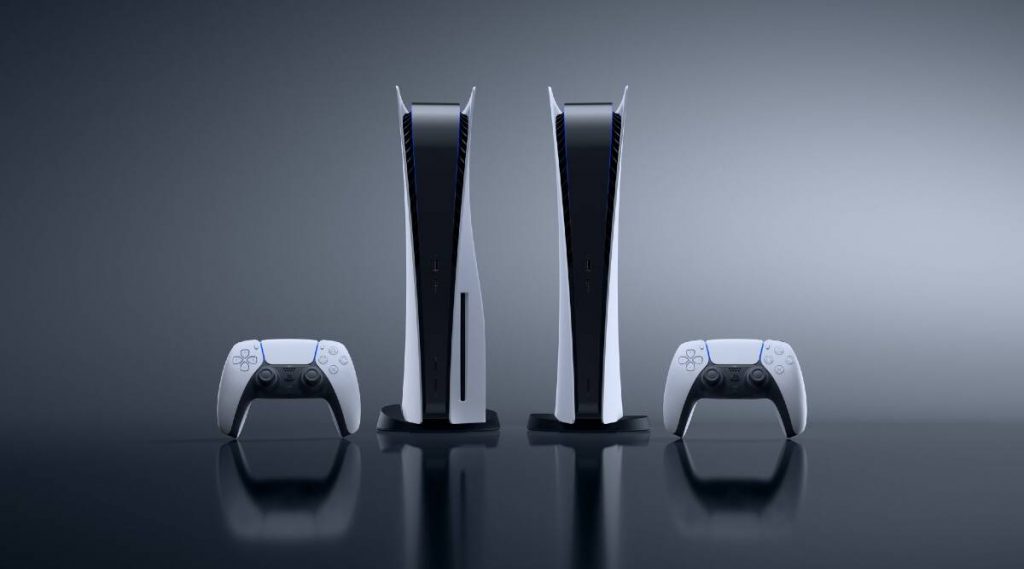 Adding insult to injury is the recent blocking of the Suez Canal, a crucial shipping lane, by the ship Ever Given. However, it may or may not have directly affected the PS5 supply chain. We know that approximately $10 billion worth of goods were blocked each day the ship got grounded. It's sure to have affected it. 
Internet Bots, Scalpers, and Scammers
Other culprits include internet bots and scalpers that can wipe out PS5 stocks faster than any human can. Some e-commerce sites placed cybersecurity measures to stop retail bots from scooping all the units. But, sadly, the evil-doers still found ways to work around them.
The stocks these bots and scalpers get are then resold for as much as three times the regular price. Death threats and an unscrupulous image aside, scalpers still make big bucks from this strategy.
But the worst culprits are the scammers. First, they put up for sale the very few units they can get their hands on. Then, once they receive the online payment, they ghost their buyers. 
The Cryptocurrency Craze
The recent dip in crypto prices didn't stop enterprising people from mining their own open-source blockchain currencies instead of just buying them. Thus, the need for powerful graphics cards such as the ones made by AMD. And with the shortage of parts, it's not a surprise that PS5 and Xbox are scarce as they use GPUs from AMD.
Check us out for more gaming news and reviews.
The Official Rules to Binge-Watching with Your Significant Other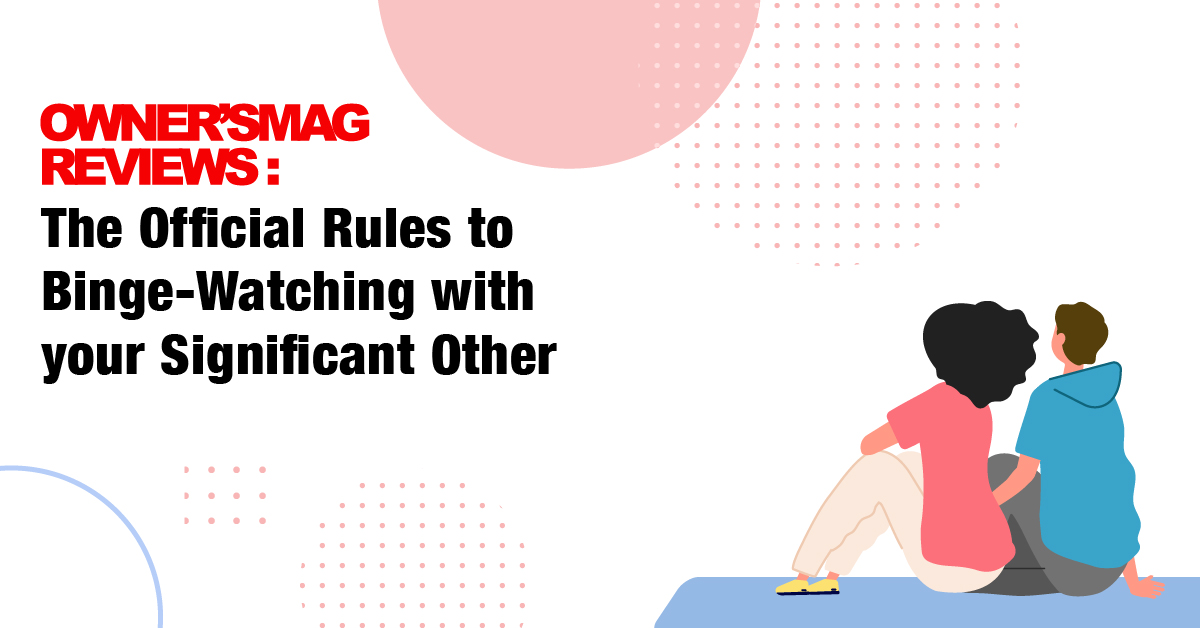 It's happened to all of us. You started binge-watching a show with your significant other, and then somebody does the unthinkable: They watch an episode without you. Or the last episode you watched ended on a crazy cliffhanger, and you can't wait to see what happens next, but your partner is dragging their feet to watch again. This is unacceptable.
But it's not their fault. It's not like there are official rules to binging TV with your partner. We've all just been navigating this crazy, crazy world on our own. Well, I've changed all that. After time and thoughtful consideration, I have prepared a list of rules to clear up any discrepancies and settle all disputes. So read below and share with your partner. I present to you, once and for all, the Official Rules to Binge-Watching with Your Significant Other.
1. The Pilot Episode Principal
You and your significant other cannot officially commit to binge-watching a show until after you have both assessed the first episode. Maybe you and your significant other set out to watch that epic fantasy show with all the violence and nudity that ended a few years ago. Or maybe you want to catch up on the superhero show so you can watch the finale at the end of the week in real-time. Either way, you need a taste of the show before you join in on this adventure.
Watch the first episode together and talk about it before committing.
What did you think?
How did you both feel about it? Did the show grab you? Do you both like the genre? Was it too confusing? Did you like the humor? These are the questions to ask each other before watching the next episode. You might not be completely sold on the show. One might like it more than the other, and that's fine. More on that later. Just get a gauge for your partner's interest. Maybe she laughed harder than you did. Maybe he's more into than you.
2. Thou Shalt Not Cheat
Here it is in writing: No watching the show without your significant other. This cannot be stated enough. Watching the show by yourself is a HIGH CRIME. This is akin to infidelity. Once the trust is broken, it is difficult to regain.
The Sleeping Amendment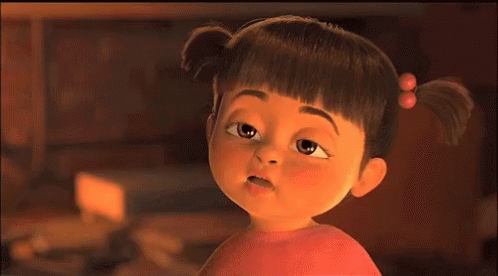 It's 3 am, and you're 6 episodes into your binge. Your favorite character walks in on his best friend in bed with his wife. Before the best friend can say anything, your character reaches in the dresser, pulls out a revolver, and shoots them both dead! Your jaw drops. You can't believe it. You look at your girlfriend to see her reaction… and she's snoring. Credits roll, and Netflix asks: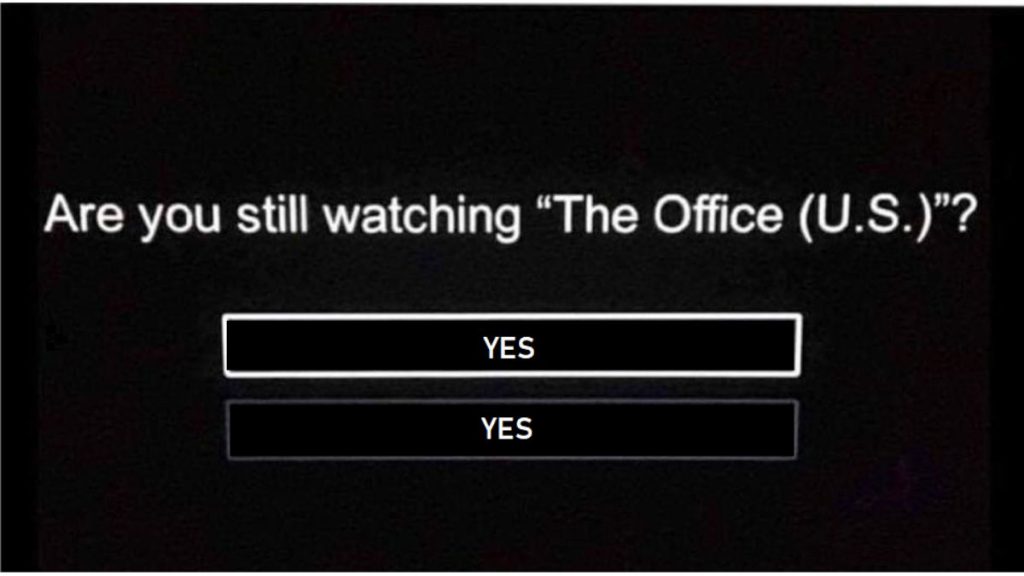 That question is for both of you. Translation: your binge-watching is over for the night. You cannot continue to the next episode while your significant other is sleeping. You may, however, finish any episode that you started together. It doesn't matter if they fell asleep with ten minutes left or if they fell asleep during the opening credits. So, it is written.
3. It's Called Binge-Watching. Not Snacking.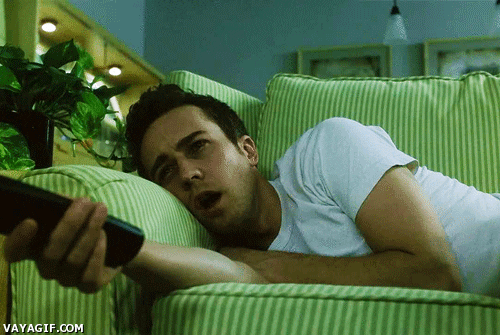 You've both agreed to binge? Great, now get on with it. But remember, they call it binge-watching for a reason. The term binging refers to indulging in an activity to excess. Binge drinking does not mean a glass of wine with dinner. No one binge eats a salad. Similarly, you don't binge-watch a show one episode at a time.
Netflix, Hulu, Amazon: they all conveniently have an automatic 'Play Next' feature. It's there for a reason. You might not get to watch a whole season in a sitting. Maybe one evening, you only have time for a single episode. And that's okay. But burning through the show as quickly as possible is the goal.
4. The Mercy Rule
If you have committed to binge-watching a show with your significant other, but over time you realize that you're just not feeling it as much as they are, cut it loose. I know you value the quality time with your partner as much as the show itself, but sometimes it's okay to let it go. Tapping out of a binge is the respectable and dignified course of action. In doing so, you give your significant other permission to go on without you and watch the show in their spare time.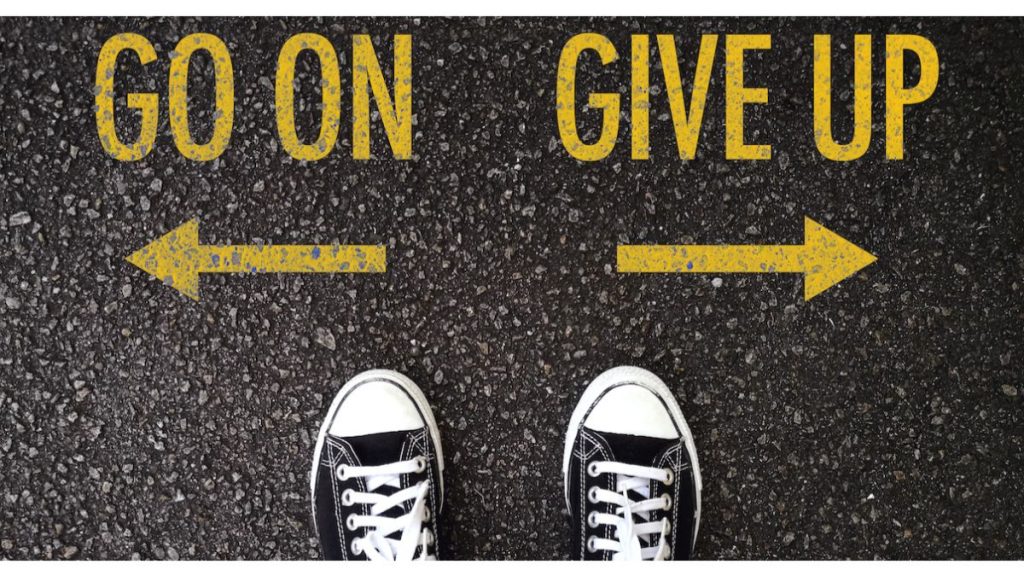 In doing so, three provisions come forward:
You, henceforth known as the Quitter, may request a recap of what you missed should you decide to jump back in.
The Quitter may watch the show on their own time should they wish to catch up, but their significant other is NOT REQUIRED to rewatch with them.
The Quitter is not expected to watch the show during quality time. They gave up on the show; it is no longer their cross to bear.
5. The Statute of Limitations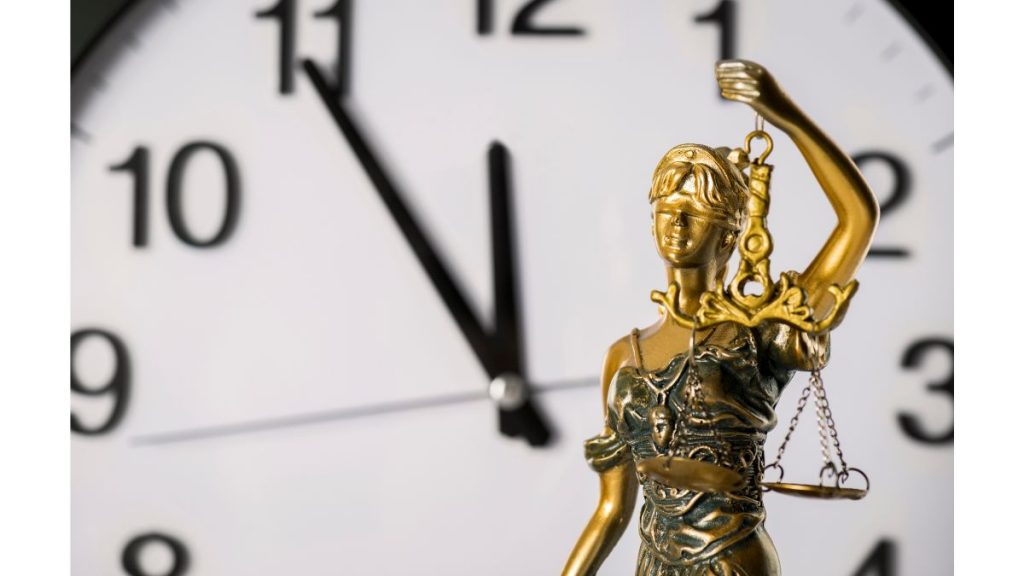 Sometimes life gets in the way of what's really important. Maybe you picked up an extra shift, or you need to help your sister and her boyfriend move because he's a scrawny loser who doesn't have any friends to help. These things happen. But binging with your partner should take some priority. If your partner is consistently waiting for you to make time to watch your show together, resentment builds. Agree on a maximum acceptable time between viewings. This is different for every couple. Whether it's two days or a week, set a cap for time off. If the said time has elapsed, either party is free to ignore the Cheater Rule.
6. After Binge-Watching, Never Fall Behind Again
If you and your partner binge-watch to catch up on a show that is on air, you have not graduated to the status of a 'regular viewer.' This is an elite status that is not as common as it was 20 years ago. Some people prefer to wait for a show to end before they binge the whole thing from start to finish. But for those who enjoy a regular viewer status get to talk about the show with other viewers in real-time. You can talk about the latest episode at work, and you no longer have to run from spoilers. That's why it is important to stay caught up on the show.
Should you and your partner miss the show when it airs (or when you agree to watch it), you have until the airing of the next episode to watch the show together. If you still haven't watched the last episode before the day of the new episode, both parties can catch up on their own. If you couldn't spare an hour all week, that's on you.
By Reading This You Have Officially Agreed to These Rules for Binge-Watching
There you have it. No longer will you be able to hide behind your ignorance. These rules have been made clear. Now that you and your partner have read these rules, the slate is officially wiped clean. Any grudges or punishments for past injustices are no longer valid. But from now onward, both parties are expected to binge by the rules.
Be sure to check back with us for our upcoming article on Amendments, Exceptions, and Acceptable Punishments.
Looking for a comprehensive list on all the streaming services and their prices? Check out this article.
Robinhood Fires Back at Ice Cube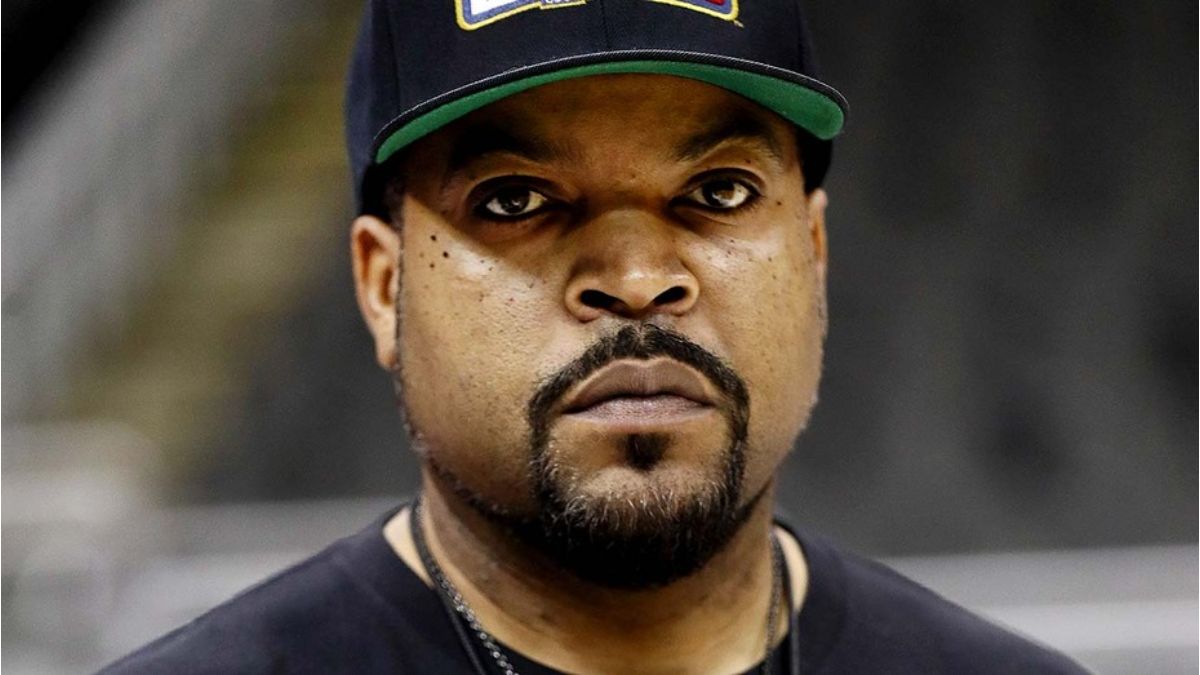 After the GameStop controversy, investing app Robinhood sees itself embroiled in another battle. This time with rapper Ice Cube who filed a federal lawsuit against it on March 31, 2021. He accuses the trading platform of using his photo without his consent.
The Complaint
Ice Cube called the app's effort to appeal to young people cynical. He says that Robinhoodit engaged the endorsement of celebrity influencers such as Jay-Z, Nas, and Jared Leto but tarnished his reputation in an act of "transparent retribution."
He alleged that Robinhood used the image and likeness of Ice Cube without his permission. The app used these to promote its products and services, which he described as terrible. According to Ice Cube, "Robinhood has picked on the wrong man this time."
How It Started
On March 8, Robinhood ran an ad on its financial newsletter on the Robinhood Snacks website. Ice Cube alleges that it used images that seem to be from the rapper's photo from the 2007 comedy film "Are We Done Yet?"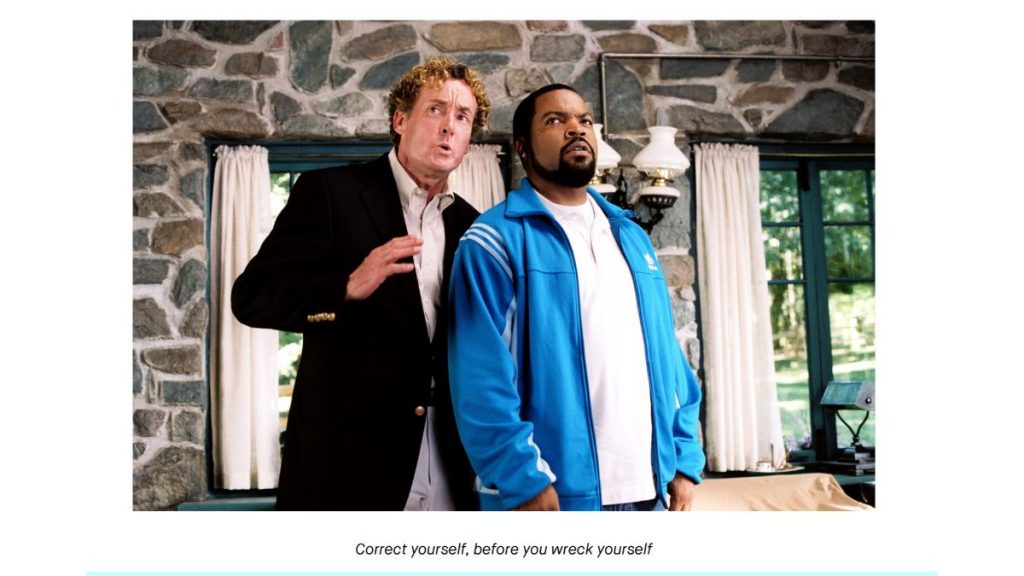 Apparently, the caption "Correct yourself, before you wreck yourself" is a play on the rapper's hit song, "Check Yo Self." Ice Cube, whose legal name is O'Shea Jackson, Sr., claims that this gives a false impression that he is endorsing the app.
In addition, Ice Cube claims that Robinhood is punishing him for his business partner, Jeff Kwatinetz's involvement in the GameStop controversy in early January. Kwatinetz is in a legal battle with the investing app over its decision to clamp down on volatile trades, which included GameStop.
Robinhood's Response
The Robinhood camp, headed by CEO Vladimir Tenev, whom Ice Cube called, The Stock Impaler, did not immediately respond. However, when they did, they denied using his image without his permission. Robinhood spokesperson Lavinia Chirico said, "The image was licensed and used for non-commercial, editorial purposes in connection with a blog article."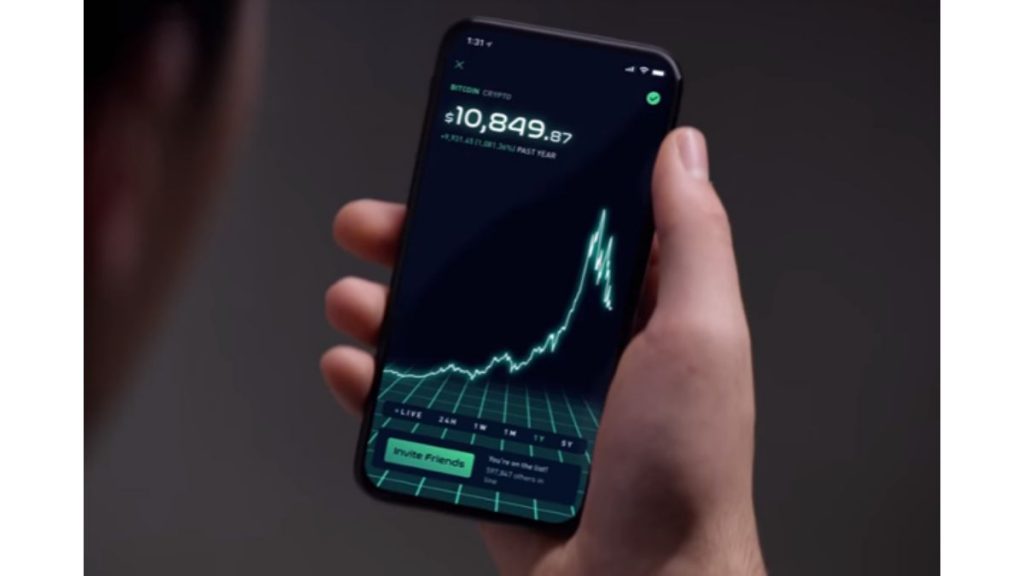 Robinhood vs. Ice Cube
In the lawsuit, Ice Cube accuses Robinhood of trademark infringement. He claims that Robinhood's horrible products and services are not what he wants the world to associate with him. Alongside the numerous lawsuits the app is facing and the investigations in Congress, the platform has maligned the hard-earned brand and image of Ice Cube.
The complaint also states Robinhood is blatantly ignoring his demands to stop using the phrase. It alleges that the trading platform is explicitly seeking to make an example out of him. Ice CubeThe complaint made it clear that Robinhood also violates California's codes and common law governing the rights of publicity.
Ice Cube Seeks Injunction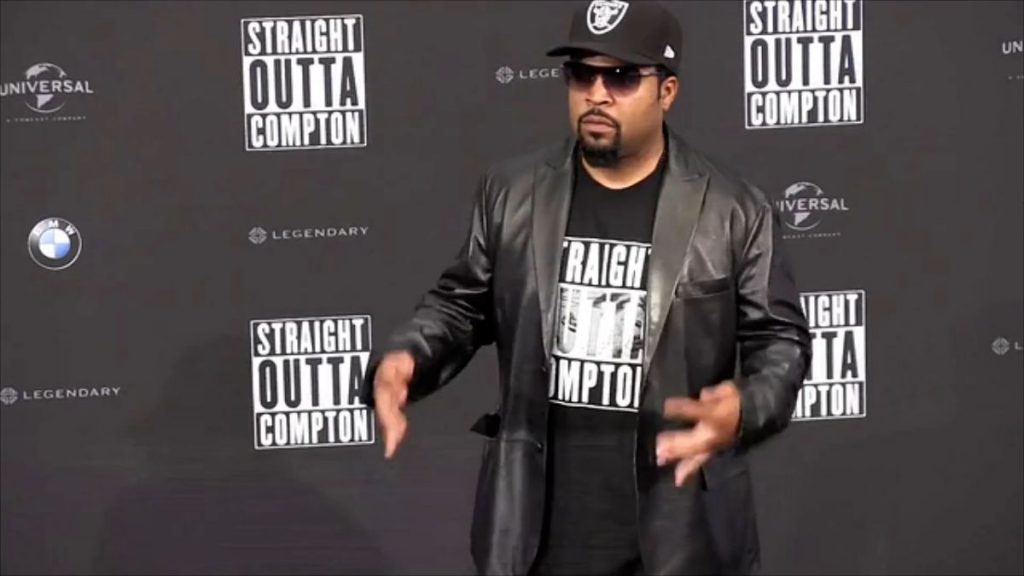 The rapper, one of America's most prominent Black voices, is now asking the court for an injunction. He wants the use of his image stopped. Ice Cube compels the court to order Robinhood to pay him for unspecified monetary and punitive damages. He wants them to punish the platform's top executives for authorizing the said campaign.
Cancel Culture: The Double-Edged Sword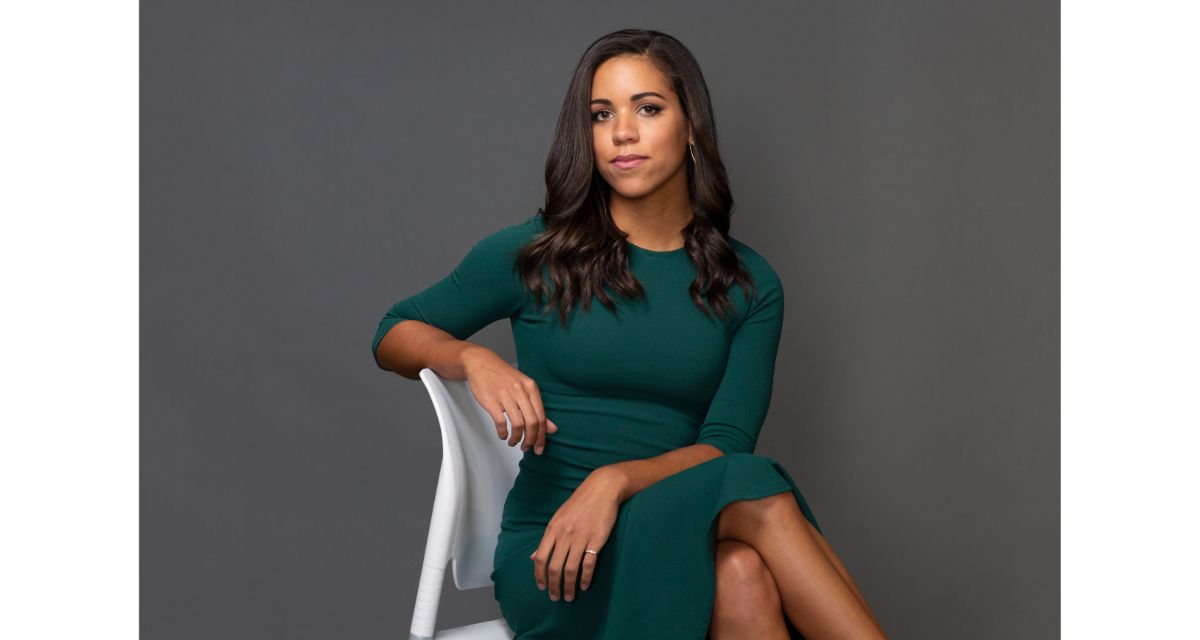 In 2021, topics like racism, social justice, and equality are never far from the forefront. It seems like we only got a few days without a new controversy to spark the debate. Police brutality, transgenderism -these human rights issues have been major political topics and have polarized America.
The question is often asked: Has America come as far along as it should? If there is a war for social justice, then Cancel Culture is a Panzer. Activists have wielded Cancel Culture to isolate and punish personalities that conflict with their values. The typical victim loses their job and has trouble finding a new one. But like any weapon, Cancel Culture can have adverse effects when in the wrong hands. Sometimes, weapons backfire.
The Case of Alexi McCammond
Last week, Alexi McCammond should have started her job as the Editor in Chief at Teen Vogue. Instead, McCammond resigned before assuming the role due to racist and homophobic tweets that resurfaced from when she was a teenager. She has since deleted the tweets. The tweets, which included derogatory comments about Asian people as well as homophobic slurs, caused a recent stir but were not completely buried since she posted them ten years ago. McCammond publicly addressed them in an apology in 2019. McCammond addressed these tweets again in her vetting process with Teen Vogue. At Conde Nast, Teen Vogue's parent company, executives felt satisfied with her apology and growth since the tweets and decided to hire her.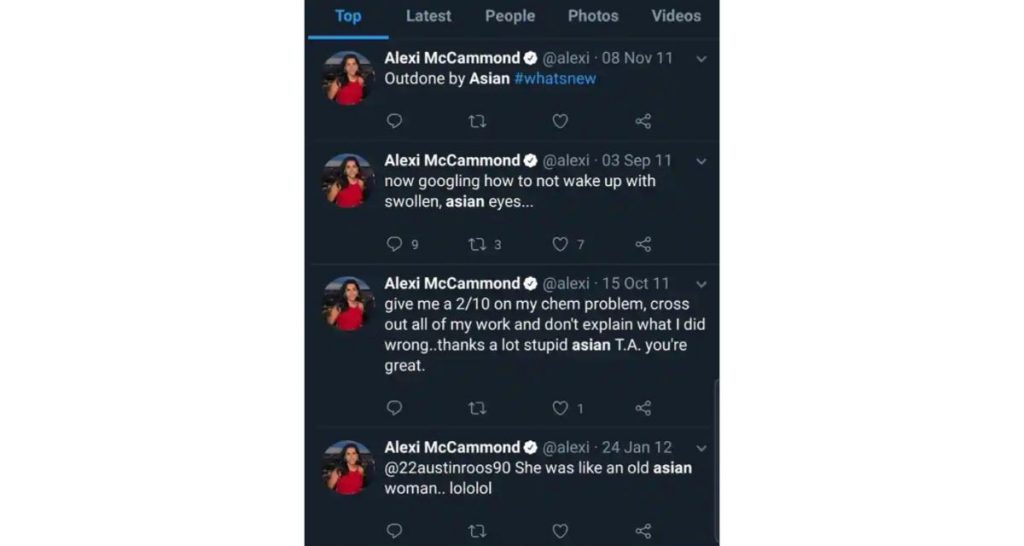 After the announcement, critics of McCammond spoke up in protest of her hiring. Among them was Christine Davitt, the senior social media manager at Teen Vogue. Davitt posted to social media the open letter from the Teen Vogue staff in opposition to McCammond's hiring. Amidst the outrage that Davitt, in large part, fueled, McCammond resigned from Teen Vogue. But more links in the chain followed.
Before the dust had even settled on Alexi McCammond, some old tweets of Christine Davitt surfaced. Similarly scandalous tweets surfaced from Christine Davitt. Davitt, of Irish and Filipino descent, used the 'N-word' in three separate tweets. In two tweets, she referred to an associate as the 'N-word,' and in another tweet, she uses the word in an observational joke. She has since deleted the tweets. Now, the internet calls for Davitt's termination or resignation as some sort of karmic justice.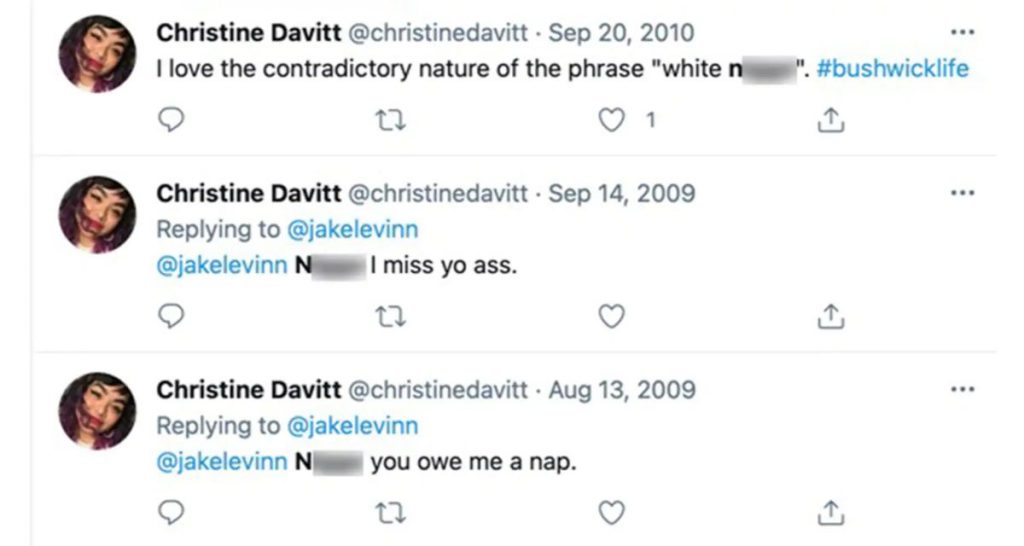 The Jokes on Her
During the recent spate of anti-Asian attacks, another instance of someone trying to make an example of another's misdeeds was backfired. On March 17th, author and comedian Ellory Smith took to Twitter to call out another comedian:
"remember when someone had their SNL offer revoked after using an anti-Asian slur, and so many people thought it was an overreaction? Hateful language begets violence. Hateful jokes beget violence. They minimize and they dehumanize, and they allow for the normalization of terror."
The person Smith is referring to is Shane Gillis. Saturday Night Live offered Gillis a role in 2019 but then pulled the offer from the table when some old racist jokes he told on a radio show had surfaced. Her tweets suggest that she supports Gillis losing his job over his offensive jokes. Shortly after that tweet, Mike Recine posted a screenshot of that tweet with an older one.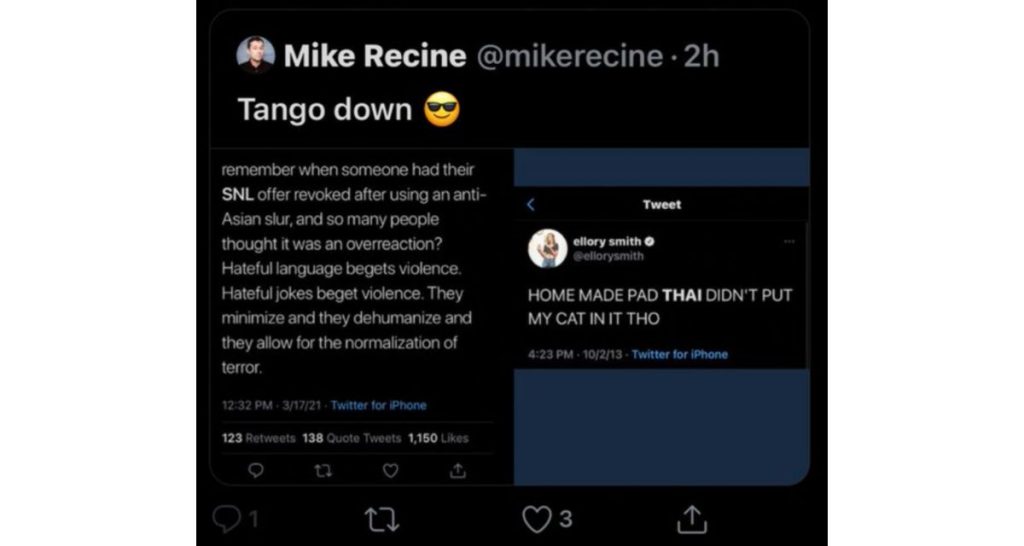 People were quick to point out Smith's hypocrisy: supporting the cancellation of a comedian who made anti-Asian jokes in the past when she fits the same description. She has since deleted the tweet. Smith took to Twitter, once again, to issue an apology.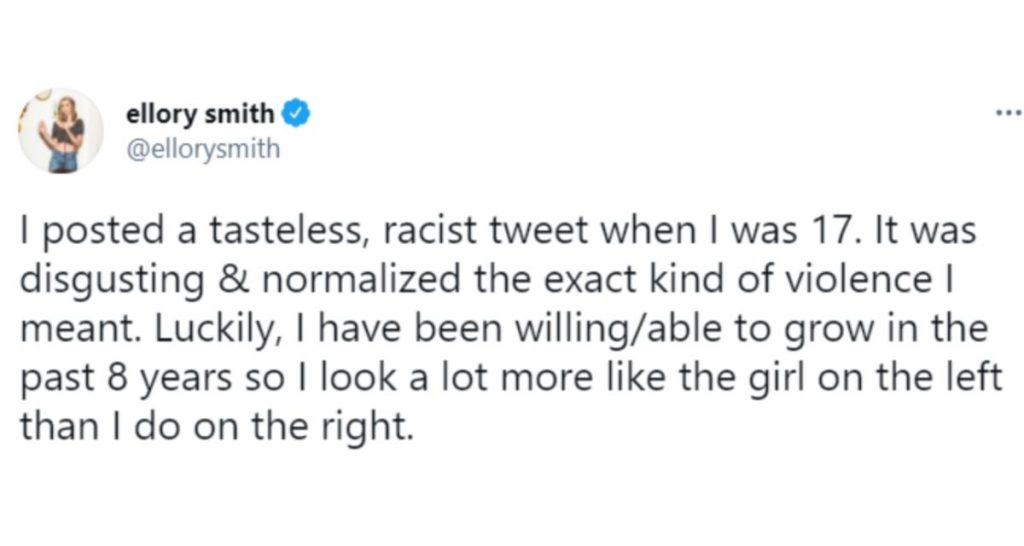 Beer Money
Canceled Cancellers is not an entirely new phenomenon. Readers may remember the case of Carson King. In September of 2019, the 24-year-old got on TV, holding a sign during ESPN Game Day filming at the Cy-Hawk football game. The sign read "Busch Light Supply Needs Replenished," with his Venmo account listed underneath. His poster gained much attention – King ultimately collected $1 million. But instead of using the funds for beer money, King donated it to the University of Iowa Stead Family Children's Hospital.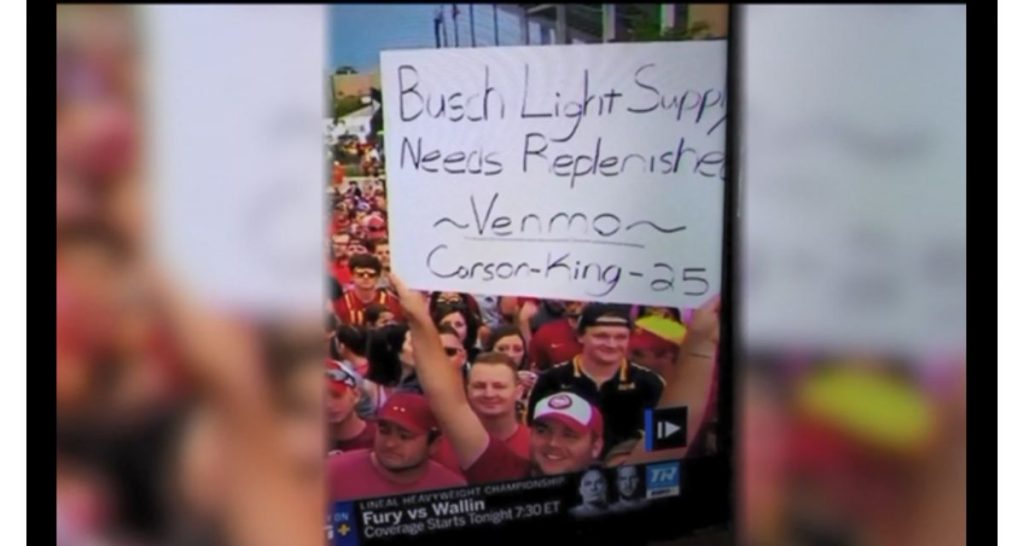 Anheuser-Busch, making of Busch Light, tweeted that they would match King's donations and send him a year's supply of beer with his picture on the cans. And then tweets resurfaced. Aaron Calvin, a reporter for the Iowa Register, profiled Carson and found some offensive tweets that King posted in 2012 when he was 16 years old. The tweets, quoting comedian Daniel Tosh, were racist in nature. Shortly after, Anheuser-Busch announced they were ending their partnership with King.
"Carson King had multiple social media posts that do not align with our values as a brand or as a company, and we will have no further association with him."
You may know where this is going. Not long after Aaron Calvin published the profile on King, problematic tweets of his own surfaced.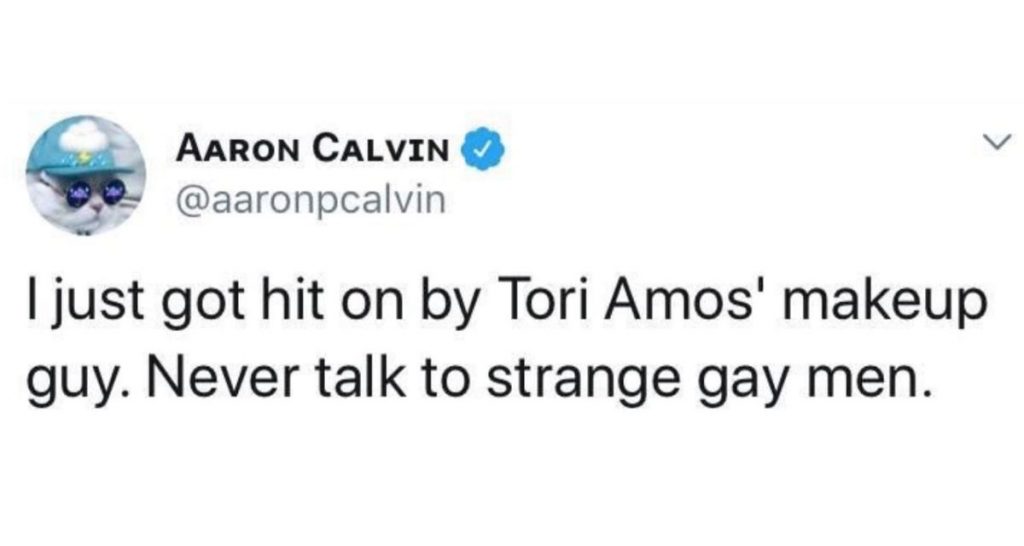 Numerous tweets of Calvin's surfaced with the 'N-word' and others with Calvin criticizing gay. Calvin no longer works for the Iowa Register.
Those in Glass Houses…
When it comes to social justice, thoughts on what's considered racist and hateful can vary. Some believe that the media takes things too seriously and that Cancel Culture ruins innocent lives. Others advocate that there is no time like the present to call out behavior that should no longer be acceptable – no matter the sacrificial lamb. In either case, it seems that in the case of Cancel Culture, it's as the old saying goes: live by the sword, die by the sword.
Could it just be a coincidence that those that are pushing for certain cancellations are being canceled themselves? Or is there more to it? It is increasingly less common to be free of guilt in a society with ever-changing standards for acceptable behavior. It may be that those who call for cancellation are looking for some merit in this social justice war. But as we are learning, neither the accuser nor the canceled are ever remembered fondly.