I Played Pokémon Snap All Weekend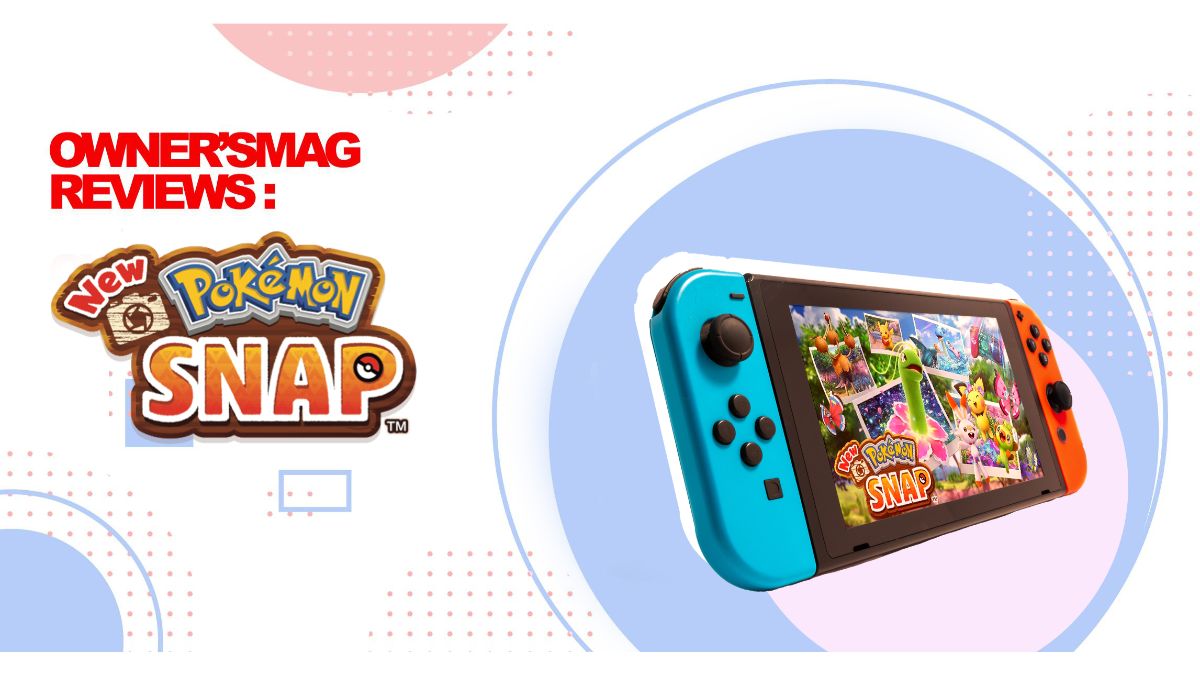 Fans of the Pokémon franchise have eagerly awaited the release of Pokémon Snap since it was announced last year. The reboot was among a whole list of additions to the franchise during their 25th anniversary year. Finally, the game arrived this past Friday (or Thursday night for the real gamers), and the wait is over. After spending the weekend playing Pokémon Snap, here's my review.
Nostalgia with an Upgrade
Pokémon Snap is a remake of the 1999 Nintendo 64 game. When I learned we were getting an update to the game over 20 years later, all I could think about was the visual improvement. One of my favorite games of all time is Mario Kart. I can't tell you how many hours I've lost playing that game growing up. But try playing that game after playing Mario Kart 8 on the Nintendo Switch – it's impossible. The eye strain from the terrible graphics is enough to give you a migraine. The same goes for Pokémon Snap.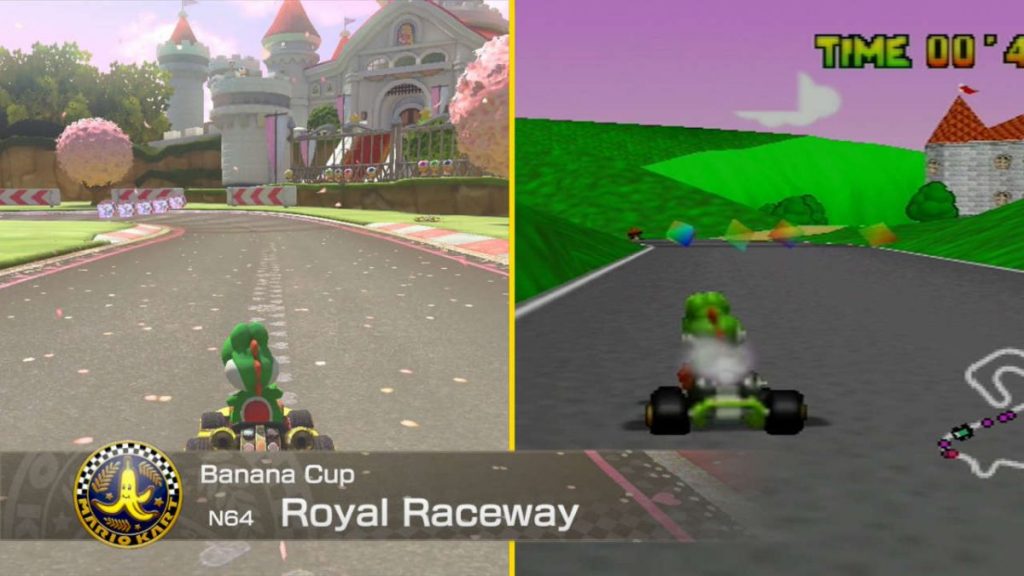 Cruising around, taking pictures of my favorite Pokémon has been a nostalgia-fueled hoot(hoot). The mechanics are virtually the same as the original game but with two notable improvements: amazing graphics and many more generations of Pokémon to pull from.
Gameplay
The premise of Pokémon Snap is pretty simple. You are a young child tasked with snapping pictures of Pokémon in the wild to help Professor Mirror with his research. You are in the new Lental Region, which is comprised of different islands. Each island has a different climate and ecosystem. Professor Mirror hooks you up with a cool camera and puts you on the NEO-ONE, a hovercraft that steadily pushes you through the different habitats. As a player, you don't control the NEO-ONE, so all you have to worry about is snapping pictures. Once you get through the trail, you report back to Professor Mirror, and he grades your pictures. Mirror grades your pictures between 1 and 4 stars as well as awards points for them. It does get a little more involved but more on that later.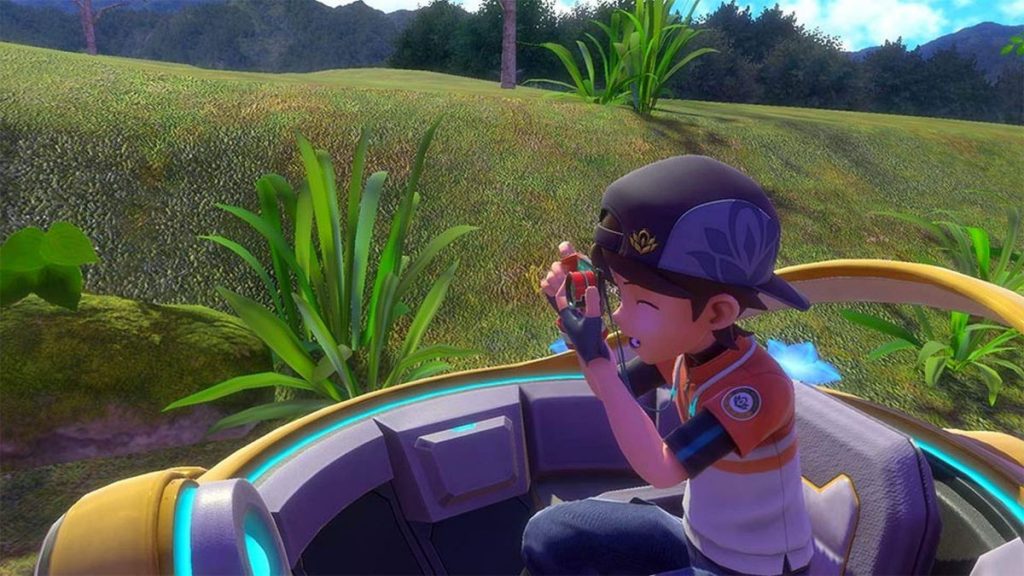 Not Your Average Pokémon Game
Pokémon Snap plays very differently than other Pokémon games. In fact, it plays very differently from most other video games. The gameplay is all turn-based and strategy with the flagship games that started with Red and Blue (or Green overseas). The goal is, of course, to Catch 'em All, but even for an avid fan like myself, I'll admit that the monotony sets in fairly quickly. I still have PTSD when I think about Zubats in the Rock Tunnel. But while the other games are all about filling up your PokeDex as quickly as you can, Pokémon Snap is about taking in the sights. And it's a relief.
Skip through the intro and tutorials and get to the meat of the game, where you snap pictures of Pokémon in the wild. I was immediately blown away by the visual masterpiece that is Pokémon Snap. On each trail, you see a variety of different Pokémon. And they're not just running or grazing or sleeping. They're interacting with each other. A little Grookey and Pichu are chasing each other around like two kittens. A Scorbunny is sleeping with its paws behind its head on top of a Torterra. They had personality.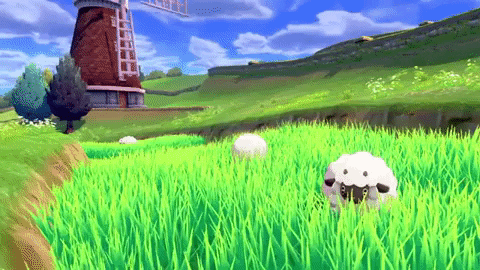 When Sword and Shield came out in 2019, the big talk was about the addition of the Wild Areas. Players could walk or ride around in this giant open map, see Pokémon in the grass, and interact with them. But it was still very mechanical. The Pokémon sprites walked and turned like they were wind-up dolls. They moved in a tiny, predictable loop. But in Pokémon Snap, these animals come to life.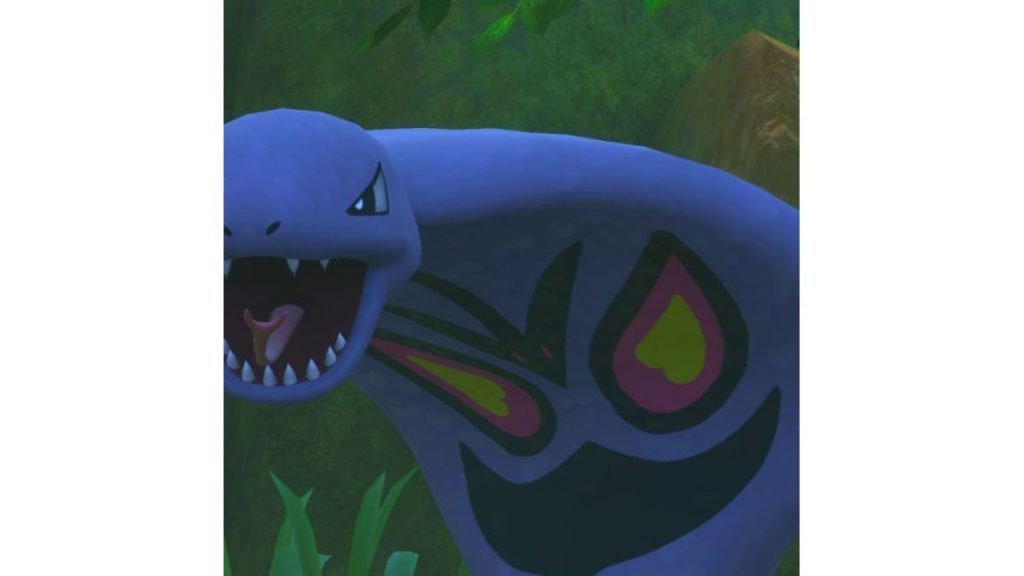 It gave me a whole new appreciation for the Pokémon. Arbok, for example, was never anything special to me. I dismissed him long ago as that stupid snake that Jesse from Team Rocket used. But in one of the early maps in Pokémon Snap, you see him in the wild, and he's huge and kind of intimidating. And if you've never thought much of Meganium, wait until you see him in all her majestic beauty in Snap.
A Camera that Feels like a Camera
The whole game hinges on the quality of the camera feature. I was worried that the photos were going to be lame. They weren't all that impressive 20 years ago, and I was curious about whether it would feel like just a fancy way to take a screenshot. But the camera functionality is very intuitive and life-like. The zooming and focusing are quick and adaptable, and no two pictures are exactly alike. Here are some of the pictures I snapped.
A Game of Easter Eggs
If you like to fly through games and be the first to beat them, you're missing the point of this game. Pokémon Snap is a slow-paced, leisurely pursuit. Think Apple TV screensaver meets Pikachu. But that's not to say there's not plenty to do. Your main objective is to get the best 1-star, 2-star, 3-star, and 4-star snaps of each Pokémon. The stars depend on what the Pokémon is doing in the picture. For a 1-star picture, the Pokémon is basically just standing there. Whereas a Pokémon doing something magnificent gets you a 4-star picture. Sometimes, getting a perfect picture means being in the right place at the right time. Other times it means interacting with the Pokémon just so.
You can interact with the Pokémon by scanning the surroundings, which Professor Mirror calls an 'accidental say cheese.' You can also throw Illumina Orbs that light up the Pokémon like they're going to a rave or throwing fluffruit (which are just apples). Interacting with the Pokémon can set off a chain of events that make your trip through the habitat different from the last. For example, if you throw a fluffruit at a Pidgeot in one part of the map, he will fly to a tree in another where he stalks a Magikarp before swooping down and grabbing it. I don't think I've ever seen one Pokémon prey on another before. It was awesome!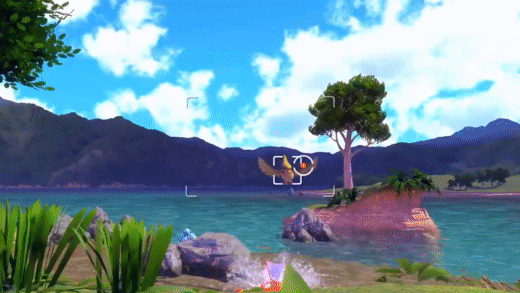 Fluffruit is Dumb and Perfect
The whole concept of the fluffruit is ridiculous and stupid… and I love it. If you've ever been to the zoo or a safari, what do they tell you? Don't feed the animals! Imagine going to the zoo, and they hand you a sack of apples at the entrance and tell you to go crazy. The whole game, I'm just chucking apples at Pokémons' heads, trying to get them to do something. Heracross was particularly annoyed. And then you go back to base camp, and Professor Mirror tells you how the Pokémon must really like you.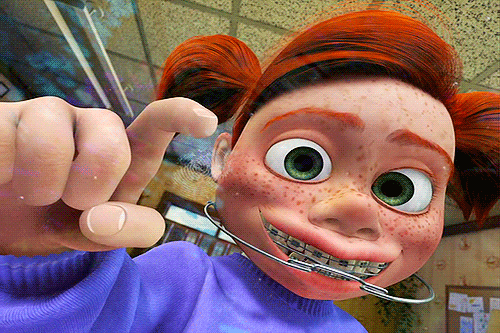 Redundant
The natural downside of the game is that it eventually gets a little redundant. After the fourth or fifth ride through each trail, the original awe of the landscape wears off, and you start to feel like you've seen it all. The developers do their best to combat this. At first, you are only permitted on the first trail, and then you can go there at night and see different Pokémon doing different things. But right when I was starting to grow tired of that, they open up another trail. And then they opened two at once. And you can hop from one trail to another whenever you want. I found it best to switch trails after every few trips to keep it fresh and change it up.
Still, going after those 4-star pictures, I found myself having to quit and restart over and over again because I didn't throw the fluff fruit at just the right time or wasn't facing the right way. But whenever I got frustrated, I reminded myself to stop and smell the roses. That's the whole point, afterall.
Overall
The biggest reason I like Snap is the same reason I enjoyed the Detective Pikachu movie. It's a different spin on an old-school game. The makers of Pokémon have built this giant universe with 100s of lovable character, but it has always suffered in terms of scope. It all came down to catching, battling, and leveling up. I always felt like the world around the game was under-utilized. Pokémon Snap rights that wrong.
If you are considering getting Pokémon Snap, I absolutely recommend it. Even if you're not a Pokémon fan, this game feels like it's good for the soul. The slow, easy pace is soothing and practically rage-quit-proof. The Pokémon in their natural habitats is really a sight to behold. Check out Pokémon Snap for a refreshing take on a gaming legacy.
The Ariana Grande Fortnite Concert: A Magical Musical Gaming Experience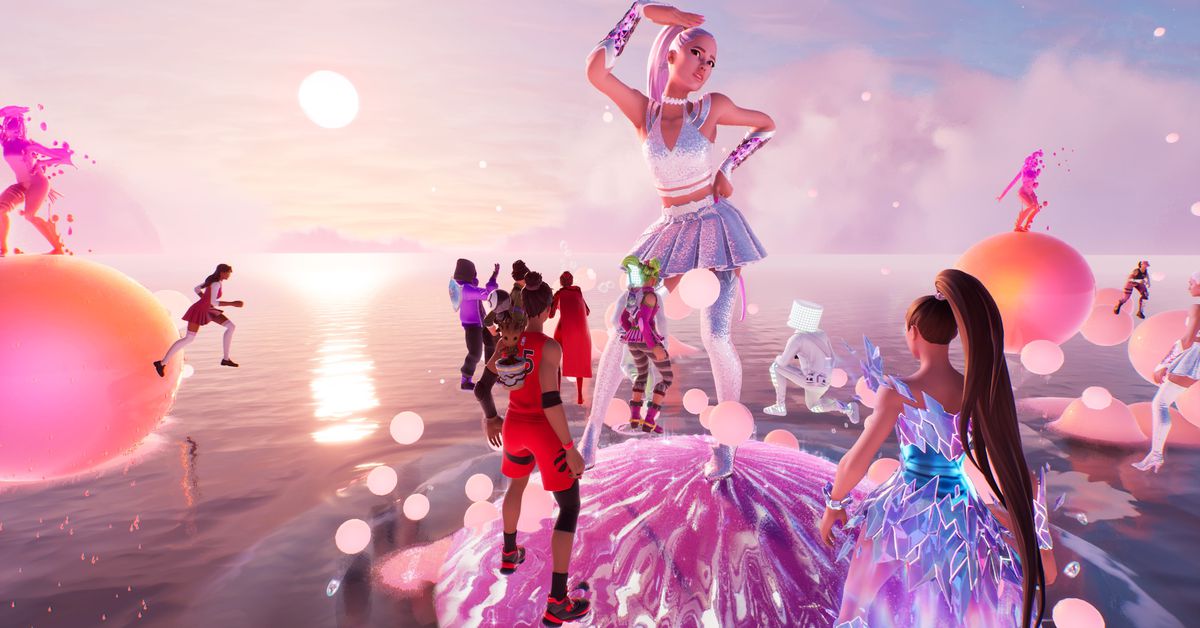 Many fans of Fortnite would agree that it's no longer just a game; it's an experience. The developer of the popular game, Epic Games is known to release new maps or experiments to keep players on it. Two of which are the mystery cube and a black hole that created a new map. But their latest release is the Ariana Grande Fortnite concert treating millions of fans to the Princess of Pop's hits as they explore a magical pastel map.
Let's take a look at how players enjoyed the Ariana Grande Fortnite concert in all of its pastel glory.
Rift Tour: Ariana Grande Fortnite Concert
The concert was live from August 6 to 8. Before players can witness the Ariana Grande Fortnite concert live, they can complete quests and win rewards, such as a Cosmic Cuddles loading screen, kitty emoticon, and spray. Those who played any of the five live games received an umbrella.
In the Rift Tour video, players wait in a lobby or space under an unknown flying object in the sky. There, they run towards a rectangular portal where they float towards an animated Fortnite-version of Ariana Grande, hand holding out, welcoming them on a new experience.
Before they get treated to the Ariana Grande musical journey, they can rack up points by sliding across a track and fighting a giant boss, Storm King. Players can hear music from Travis Scott and Marshmello before they meet the Princess of Pop and enjoy dancing and floating to her tunes.
Gaming and Music Come Together
Fortnite isn't only famous for battle-royale and team battles. Players can bust out dance moves like The Dab. And anyone online for the live concert danced along to Grande's catchy tunes.
Grande sings the following hits as players traverse through different courses in the game:
Raindrops
7 Rings
Be Alright
R.E.M.
The Way
Positions
Players are treated to different experiences during the musical journey, giving fans an unforgettable audiovisual treat. Ariana Grande starts with a brief Raindrops performance, with players helping each other up. Then, an orb of light appears and lands on a circular stage where she finally emerges to sing 7 Rings. It transitions to a beach where players can dance along to one of her famous hits.
During her Be Alright number, players float inside a bubble while Grande flies through the air thanks to her winged glass shards costume. And for her R.E.M. performance, players ride on flying unicorns while the singer sits on a giant swing.
She then sings her next song, The Way, where players can move up the stairs where they teleport to another flight of stairs until they reach the top. Finally, Positions plays where players can jump and dance along to the beat.
The whole musical journey ends with the singer breaking the glassy exterior of the map with a hammer. Then, the players are sucked back into the portal they entered and to the lobby.
Post-Concert Quests, Rewards, and Items
Although the live concert is no longer available, Fortnite players can download the content for free on Fortnite's site. As reported by Ginx.tv, there are four quests available to play. One of them is meant for solo players, and the three require a team. The rewards you'll receive are experience points, and an XOXO emote.
The post-concert rewards include Skye Up High Loading Screen, an umbrella, and a Rift-Tour banner. Only those with a Fortnite Crew subscription are entitled to these awards. Also, die-hard Arianators and Fortnite fans can buy the Ariana Grande skin and play as the pop star.
However, the quests are only available until August 23, 10 AM EST.
For other gaming and entertainment news, read more stories here at Owner's Mag!
17 Games Coming Out This Fall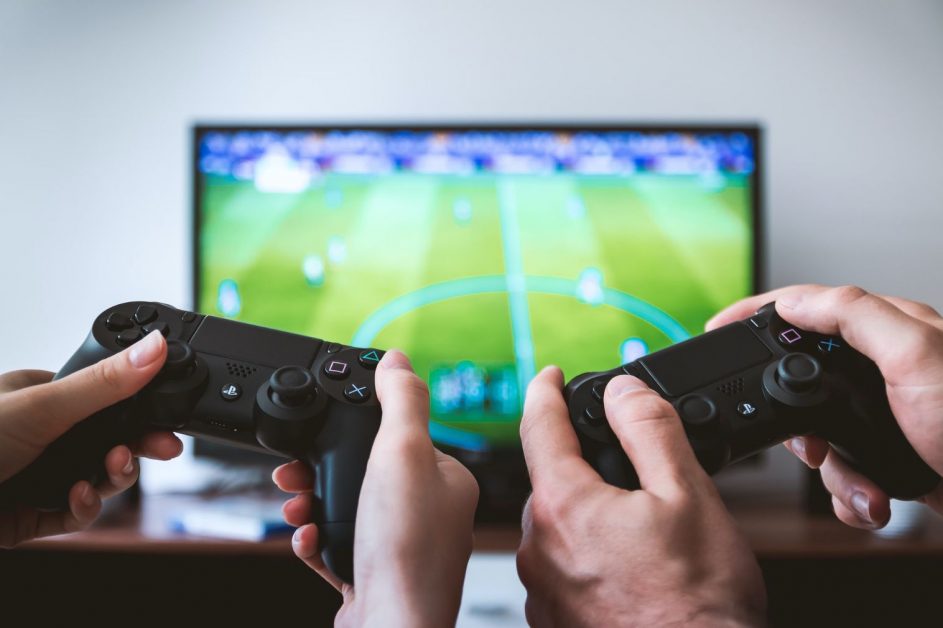 Fall is coming. You all know what that means. The leaves begin to turn. The air becomes crisp. The smell of cider lingers in the air. Idiots scramble for Pumpkin Spice Lattes. And, most importantly, new video games will be released.
We demand the release of new games! They're crucial to our health! Considering just how many games are being released. How do you know which to pay attention to?
Here are 17 games coming out this fall that you simply must obtain.
1. Life Is Strange – True Colors (September 10)
The third entry in the Life is Strange franchise is developed by Deck Nine and published by Square Enix. You play Alex Chen, a young woman who experiences the emotions of others as she tries to solve her brother's mysterious death. This third-person graphic adventure will be available for Microsoft Windows, PS4, PS5, Xbox One, and XBox Series X/S.
2. Deathloop (September 14)
You play Colt, an assassin stuck in a time loop in this new game developed by Arkane Studios and published by Bethesda Softworks. Colt, an assassin, is tasked with taking out eight targets before midnight. If he leaves any alive, or if he dies, Colt starts the loop from the beginning. You can find this action-adventure game for Windows and PS5.
3. Lost Judgment (September 21)
Time to solve another bloody crime. Once again, players will settle into the mind of private detective Takayuki Yagami as he investigates another crime in this sequel to 2018's Judgment. The action-adventure game is for PS4, PS5, Xbox One, and Xbox Series X/S. 
Far Cry 6 (October 7)
Developed and published by Ubisoft, the sixth entry in the first-person shooter franchise has Revolution in the air. Players become Dani Rojas, a former soldier turned freedom fighter against Giancarlo Esposito's "El Presidente." Dive into the action for Amazon Luna, PS4, PS5, XBox One, Xbox Series X/S, and Stadia.
5. Metroid Dread (October 8)
Developed by MecurySteam and Nintendo EPD, the bounty hunter Samus Aran returns in this sequel to 2002's Metroid Fusion. Set after the events in Fusion, Samus faces a nefarious robotic enemy on the planet ZDR. Only available on Nintendo Switch.
6. Back 4 Blood (October 12)
This is the spiritual successor to Left 4 Dead, developed by Turtle Rock Studios and published by Warner Bros. Interactive Entertainment. Players will jump into a post-apocalyptic world overrun by infected humans known as "the Ridden." You play as a member of "the Cleaners," soldiers teaming up to fight zombies in this multiplayer first-person shooter.
7. Battlefield 2042 (October 22)
The seventeenth installment in the Battlefield series, developed by DICE and published by Electronic Arts, is the successor to 2018's Battlefield V. The multiplayer-only first-person shooter has brand new features to make for more immersive gameplay. To be released for Windows, PS4, PS5, Xbox One, and Xbox Series X/S.
8. Marvel's Guardians of the Galaxy (October 26)
Developed by Eidos-Montreal and published by Square Enix, Guardians of the Galaxy is a third-person action-adventure game where you play as Peter Quill/Star-Lord. Filled with crazy fights, snarky dialogue, and motivational speeches that affect the other members in combat, Guardians of the Galaxy is available for Windows, Nintendo Switch, PS4, PS5, Xbox One, and Xbox Series X/S.
Forza Horizon 5 (November 9)
Developed by Turn 10 Studios and published by Microsoft Studios, this racing game is set in an open world map based in Mexico. Players can explore this map freely by completing the campaign or competing in multiplayer races. This game will be available for Windows, Xbox One, and Xbox Series X/S.
Shin Megami Tensei 5 (November 11)
This post-apocalyptic RPG by Atlus has players assume the role of a high school student in modern-day Tokyo. They are unexpectedly drawn into an alternate version of Tokyo that has been overrun by demons and must fight to restore order. Available for only Nintendo Switch.
11. Dying Light 2 (December 7)
Set 20 years after the original game, this open-world first-person action RPG. Developed and produced by Techland, players assume the role of Aiden Caldwell, who can perform over 3000 parkour animations, giving the game a more fluid-free running experience. Available for Windows, PS4, PS5, Xbox One, and Xbox Series X/S.
12. Horizon Forbidden West (TBA)
The breathy, distressed character that we know to be Aloy has quickly joined the ranks of other Playstation mascots like God of War's Kratos. And now, she's back to kick robot dinosaur ass in the sequel to the blockbuster hit Horizon Zero Dawn. Developed by Guerilla Games and published by Sony Interactive Entertainment, this open-world, post-apocalyptic game is set in a new region known as the Forbidden West. Available for PS4 and PS5.
Ghostwire – Tokyo (October)
13. Ghostwire – Tokyo (October)
Described as "karate meets magic," this first-person action-adventure game allows players to use various psychic and paranormal abilities to defeat the ghosts and spirits haunting Tokyo. Developed by Tango Gameworks and published by Bethesda Softworks, this game is available for PS5 and Windows.
14. SABLE (September)
This stripped-down game developed by Shedworks and published by Raw Fury places the player in the role of a young girl named Sable. Featuring no combat or set storyline, SABLE emphasizes gameplay on simple puzzle-solving and discovery as Sable traverses sand dunes and ruins. Available for macOS, Windows, and Xbox Series X/S.
15. FIFA '22 (October 1)
Pretty straightforward release. Developed and released annually by Electronic Arts, the latest game features cover athlete Kylian Mbappe and is available for Windows, PS4, PS5, Xbox One, Xbox Series X/S, and Stadia.
16. Solar Ash (TBA)
An adventure platforming game with an emphasis on movement over combat, Solar Ash has players traversing through a bright-neon colored, three-dimensional landscape. Developed by Heart Machine and published by Annapurna Interactive, the game is available for Windows, PS4, and PS5.
17. Halo Infinite (TBA)
Buckle up, buckaroos. Get ready for the next installation of the iconic Halo series. Developed by 343 Industries and published by Xbox Game Studios, the sixth entry in the series continues the story of the Master Chief. What more is there to say?
Well, what are you waiting for? The air is getting chillier! Time to get inside and glue yourselves to the next big blockbuster game of the fall!
Xbox Launches New Games and A Mini-Fridge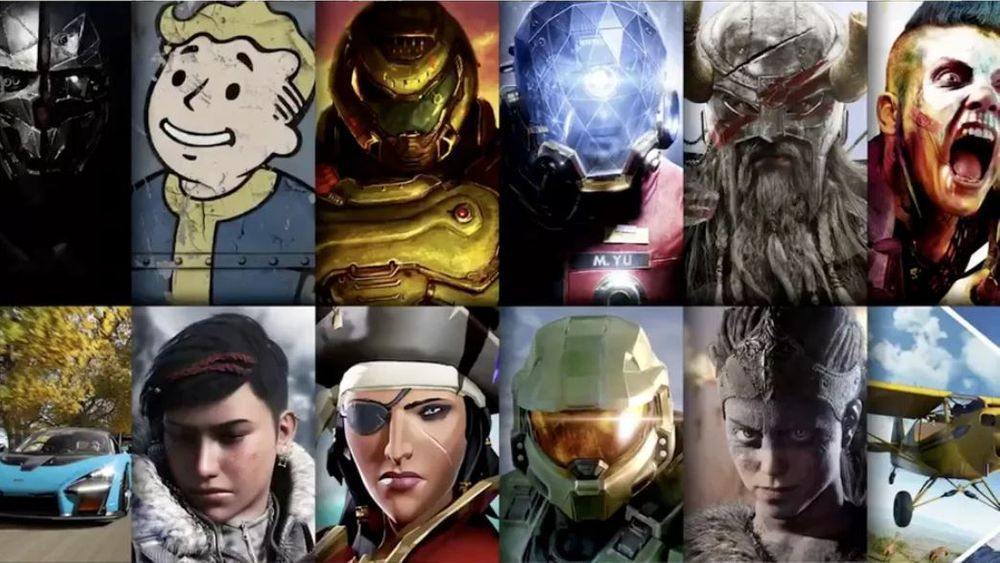 If you're an Xbox fan, then you're probably excited about the upcoming titles the gaming giant has recently announced. And what about the mini-fridge that it's introducing to users? But we'll get to that later.
Microsoft and Sony released three gaming consoles last year – Xbox Series S, Xbox Series X, and PlayStation. And this year, fans can't wait to get a load of new games. Not one to disappoint fans, Microsoft launched 30 never-before-played versions, including Halo Infinite.
If you want to try most of the new games, you'll be glad to know that 27 of them will be available for subscribers of Xbox Games Pass. But you already know that if you tuned in to the recent Electronic Entertainment Expo (E3) held remotely on a livestream.

Leaked Trailer
Even before the event, some fans were already talking about Starfield – an all-new space RPG made by Bethesda. The Washington Post leaked the trailer accidentally, and gamers aren't complaining.
Starfield was made by the game studio that Microsoft acquired for $7.5 billion, along with ZeniMax Media. For fans waiting for the game, you'll have to wait for a little longer – more than a year, to be exact. Starfield is due to be released on November 11, 2022.
According to Bethesda Game Studios, Starfield is a game they've always dreamed of playing. However, they had to wait until the hardware and tech were available. That said, they're certainly happy that innovations have made it possible to come up with such a product today. And they're surely hoping to earn fat revenues from the innovation.
Games to Watch Out For
Aside from Starfield, fans are also intrigued about Forza Horizon 5. After all, many are expecting it to take full advantage of the newest Xbox consoles' next-generation tech.
As mentioned, most of the games discussed will be available in the Xbox Games Pass service. For those not familiar, the monthly fee is $15 in exchange for access to the games. Added to that, subscribers can also access Xbox game streaming service, allowing them to stream games online. Think of it as a service somehow akin to Netflix.
Meanwhile, Halo players will be happy to get their hands on Halo Infinite. The newest version will launch this fall, so fans will surely be looking forward to pumpkin spice season.
Forza Horizon 5, on the other hand, is another title to check out. Set in Mexico, the version uses real-world videos and photos of Mexican places. Stalker 2 is also part of the roster of new Xbox games. This is based in Chernobyl with zombie elements. So, perhaps, you may expect radioactive zombies? The game is due for release on April 28, 2022.
If you're a Jack Sparrow fan, you might want to check out Sea of Thieves: A Pirate's Life. This online pirate game is launching a free update and with new characters to boot. With a storyline based on The Pirates of the Caribbean franchise, you can never go wrong.
For fans craving villain-focused games, Far Cry 6 is another one to watch out for. It's due October 7, so only a few more months before gamers see the rollout of this new title.
Xbox Mini-Fridge
Now, let's talk about the Xbox mini-fridge. It may have started as a meme, but the company turned it into reality. In fact, makers are planning to launch it later this year. Netflix and chill? Maybe Xbox and chill will be just as popular soon.
Microsoft already said the mini-fridge would be "the world's most powerful mini-fridge." The product will launch on holidays 2021.