Pocket Sized Sound – Samsung IconX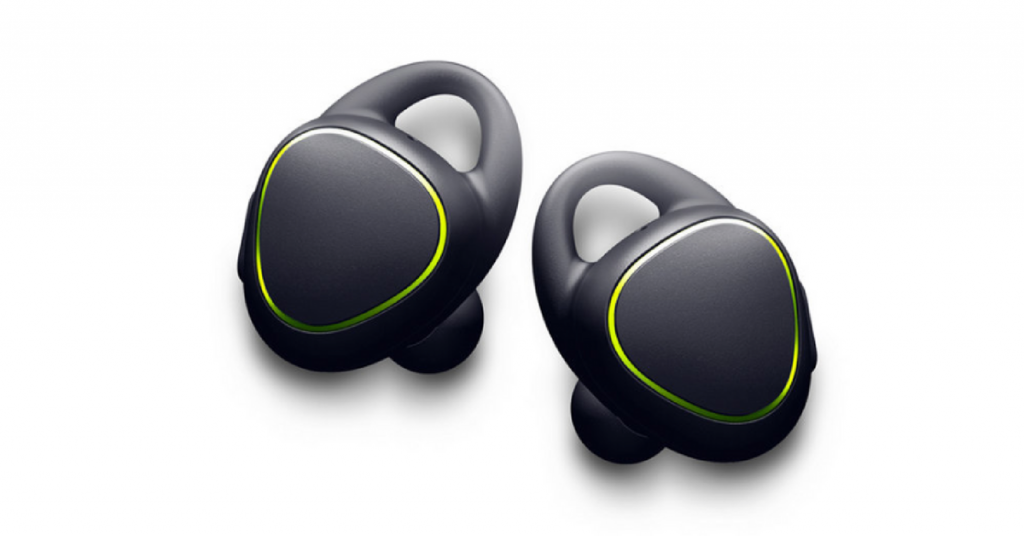 We've all been there before, we arrive at the gym, get ready to have the best workout of our lives, and then your phone suddenly dies! What do you begin to do next? Do you leave the gym, or do you grunt through your workout without having any music to listen too? Samsung recently unveiled their flagship earbuds: The Samsung Gear IconX. Priced at $199.99, these earbuds are relatively costly, but the added value that users experience from the IconX, overrides the initial sticker price.
This advent of technology, has 4GB of storage built-in, so that you can use your earbuds without having to have your smartphone paired. Whether your phone died, or you chose to leave it behind, your music will always be with you now. The first of its kind, Samsung has reinvented the way consumers use their earbuds. By taking advantage of this newly invented technology, you can now load up to 1,000 songs directly to your earbuds, allowing users to never miss a beat. Accompanied with built-in sensors, the Gear IconX is fitness friendly. It will keep track of all your fluctuating movements, measures your heart rate, speed, distance, and also calories burned. The IconX allows users to take fitness to an entirely new level. The data that the IconX collects, is then transferred directly to your smartphone's health app.
What good are Bluetooth earbuds if they are constantly running out of battery life? The moment the battery in your earbuds drains to 0%, it can feel like the day is over! Samsung has taken into consideration the constant need to charge your earbuds, and have come up with a creative solution. They have engineered a way to keep your earbuds charged, while being stored in a safe place so that you won't lose them. The IconX comes in a shell that houses both earbuds in a firm and secure cushioned housing. The shell provides the earbuds a shield from the outside elements, which doubles as a charging station, that provides users with two times the amount of battery life. The design was well thought out and provides consumers with a product that outperforms, and outlasts the competition. The IconX boasts a variety of different technologically advanced features, that make them a superior selection.
When moisture seeps its way into any electronic device, it can be a sink or swim situation. Thanks to Samsung's craftsmanship, the IconX is water resistant. Whether you may be caught in the rain, or decide to use them in the sauna, the IconX will power through whatever you put them up against, regardless of the elements they are subjected too.
Thanks to the built-in sensors, users can control everything with the tap of a finger. In case you want to switch songs, or answer a call, a simple tap of the finger will get the job done. With Samsung's tap technology, users will never have to reach for their smartphone in the rain ever again! These earbuds were designed and engineered with the consumer in mind. Available in blue, black, or white, Samsung made sure to pair great design, with flawless functionality to achieve a remarkable product.
5 Presentation Options Other Than PowerPoint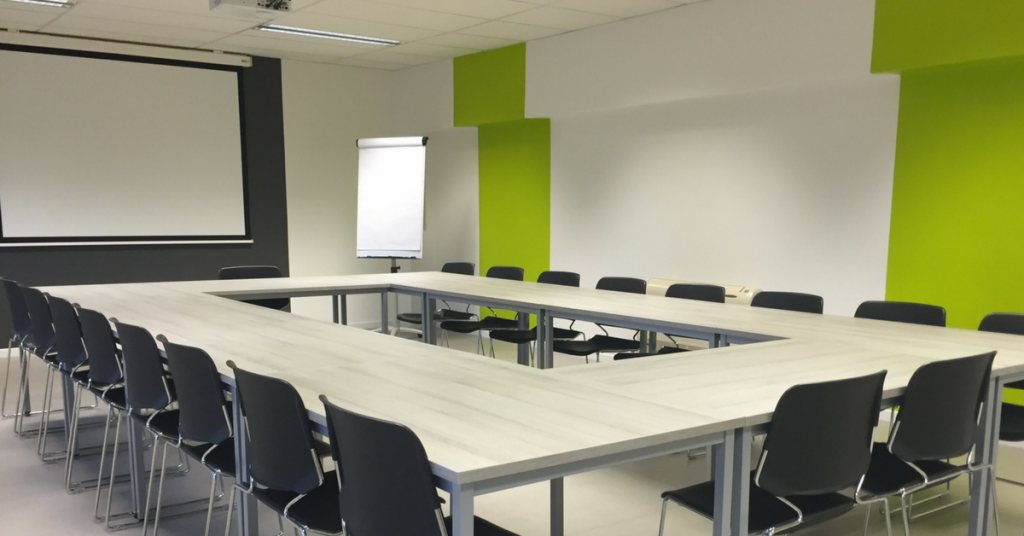 Microsoft's PowerPoint is a very popular choice for presentations. For most part, it is easy to use and is considered as an industry standard. However, PowerPoint has become boring. Over the last 15 years, we have been bombarded with the same looking slide and effects. If you're looking for a change, you've come to the right place because we found presentation options that are free and better. Check these out.
Canva
Canva is a beautiful online interactive presentation website. Many backgrounds and slide designs are free. If you want to buy premium themes and slides, you can buy them at $1. The tool is priced at $12.95 per month for business use. Canva allows users to print blog graphics, flyers, posters, Facebook covers and many more.
When you register to the website, it has an interactive tutorial that allows you to learn how to use the website quickly. It has over 10 million users and is available for PC and Apple users. Out of many presentation options, this is a good tool for everybody who wants an easy-to-use presentation tool that is flexible and affordable.
Prezi
If you're tired of "old slides", throw them away and replace them with Prezi. This is one of the best alternatives to PowerPoint because unlike slides, Prezi's zoom presentation options allow users to the relationship between the big picture and fine details. This feature takes viewers on an compelling informative journey that they will not only enjoy but also remember.  With Prezi, there are no "dull" slides, only non-linear presentations that are more exciting.
Prezi is an easy way to show context but be careful because it can also cause dizziness. Paid version of the tool features additional storage space and the ability to use the tool locally.
Google Slides
Google has their hands in many pies, including the presentation pie. Google Slides is as cloud-based tool that can be used by a lot of people. Just like other Google products, it can be authored by different users. This tool is able to create, comment and real-time edit slides. Users can also create slides without an internet connection making it a good alternative to people who are not connected all the time. Visit Google Drive and create slides, it's that easy.
The new version of Slides has embedded video, animation and a wide array of free templates that can help you create presentations, pitches and portfolios. Access your presentation from your phone, tablet or PC. All changes are saved automatically so there is no need to click save. Google might be basic but it is very flexible.
Keynote
Microsoft PowerPoint is to Apple Keynote. Their presentation options are rich with great tools for creating presentations using its many templates. Keynote is a good PowerPoint alternative because it puts design as the forefront of your presentation. This tool has built-in graphics tools so that you can edit and tweak to your heart's content. Compared to PowerPoint, Keynote's user interface is also more user-friendly. Create stunning and memorable presentation with real-time collaboration. Keynote can also handle embedded media and graphics and can be downloaded at the Apple app store.
Emaze
As a cloud-based presentation tool, Emaze is responsive with pretty elements. Create attractive and dynamic presentations with free pre-made templates. All you need to do is to populate the template with graphics and content to amaze your audience. The free package is great but to access the premium package, $9.90 per month for unlimited space and sharing, offline viewing and privacy controls.  
As you can see, PowerPoint is not the only presentation tool you can use. Some of these alternatives are cloud-based, free to use and allow users to "save as" to other formats. The most important thing to remember is that these tools are just tools. The most important thing to remember for presentations is the content. Cool slides and flashy graphics miss the point if they cannot educate and inform the audience. So make your slides cool but most importantly, provide content.
iPhone Accessories To Fit Your Lifestyle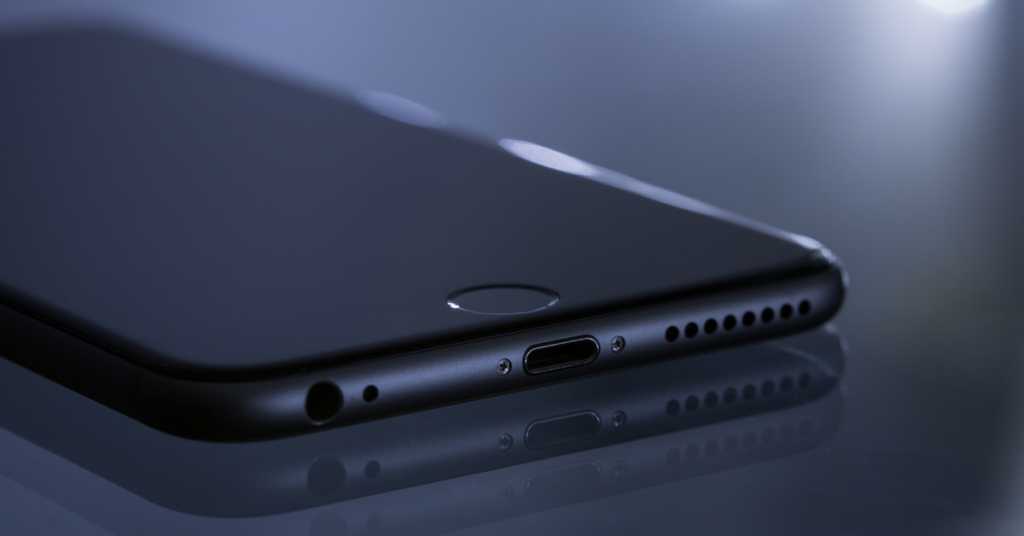 Set your iPhone apart from your best friend's iPhone with a touch of your own personality. Deck it out in iPhone accessories that duplicate your style & taste. Finding that perfect accessory can be difficult, especially when there are endless choices to choose from. We narrowed down some options to help you decide. Check out our nominations below:
Nomad – iPhone 7 Plus Leather Folio Case
Looking for a case to match your style? Enhance your swag immediately with Nomad's Leather Folio. Pleasingly designed, the Folio is made from Horween Leather. Nomad's Folio adds character and taste to your iPhone's exterior. The more you use it, the more personable it becomes. Nomad's Leather Folio will eliminate your need to carry a wallet ever again making them ideal iPhone accessories for those on-the-go. With space to store 6 cards and cash, this case makes your everyday carry even better.
Budstraps – Podstraps Neck Strap for Apple Airpods
Keep your Airpods safe and secure with Podstraps. Podstraps allow you to focus on what's important, and that is adventuring. If you're hiking, biking, walking, or anything else adventurous, the minimalistic design does a fantastic job keeping your Airpods together. Eliminate the thought of ever losing your Airpods
Vibrelli Universal Bike Mount
Ever gone cycling before and wanted to capture a photo of the sunset? Then remembered that your phone was in a hard to reach place, at the bottom of your pack? Mount your phone where it's easily accessible: right on your handlebars. With Vibrelli's Mount, you can now ride comfortably knowing your phone is right where you need it to be. Need to make a call? Simply unclip your phone from the mount and now your phone has mobility again.
Ivyskin – Leather USB to Lightning iPhone and iPad Charging Cable
We are always mixing up our cables with our friend's cords because they all look identical. The Ivyskin Leather USB is far from ordinary. Constructed in hand-braided leather, this USB will stand out amongst all of the other wires you put it next too. Fabricated from foil, Mylar shielding, and wire, the Ivyskin USB makes for a durable, tangle free, iPhone Lightning USB.
Snap Inc. Spectacles
Take your Snap stories further with Snap Inc.'s Spectacles. They are designed to record 10-to 30-second video clips for your Snap story. As interactive iPhone accessories, Spectacles will record your snaps and transmit them to the app right away, eliminating the possibility of accidently pressing X and deleting your precious clips. Never again will you have to pull out your phone to record a moment. It changes how you record video. Record what you are actually seeing and doing, and not what your phone allows you to see. Spectacles come in three colors: black, coral, and teal. They look good on everyone and make the perfect pair of sunglasses when you aren't recording.
Moment Lens – Battery Photo Case
Looking to take your photography skills to the next step? Moment has created a Battery Photo Case to help you heighten your level of expertise. Capturing photos all day long requires you to be plugged in by an outlet all day long. That used to be the case, but not any longer. The Moment Battery Photo Case boasts a 3500 mAh battery that will get you the charge you need to keep going. Paired with an electronic DSLR style shutter button, capturing photos is now easier than before. Want to elevate your photography even further? Mount a Moment Lens to capture high quality images on your iPhone 7 or iPhone 7 Plus.
Apple Airpods
Making the transition to a new pair of headphones can be difficult. It can be rather strenuous to find that perfect pair that you truly enjoy owning. Apple's newly released Airpods are new on the market and are definitely a pair worthy of having. They come in a pleasant, all white case, that doubles as a charging station, and a home to keep them safe. Running in a hurry? Plug the Airpods in for 15 minutes and you will have enough charge to last you 3 hours. Extremely lightweight and well designed, it can be easily forgotten that you have them in. Thanks to Apple's W1 chip, the Airpods have enhanced battery life, and offer effortless connectivity.
Budstraps – Flex Sport Earbud Neck Strap
Are your headphones constantly falling out of your ears and down to the floor during workouts? Check out the Flex Sport Neck Strap. Keep your headphones from getting in the way of what you have to do. Designed to hang against your collar, this strap will counteract the forces of gravity making them great iPhone accessories for fitness.
Apple Watch Series 2
Looking for a new watch for your iPhone? You may want to check out Apple's latest hot ticket item. The Series 2 Watch has quite a few new features: built-in GPS, water resistance up to 50 meters, a new dual core processor, boasts a display that is two times brighter than its predecessor, and most importantly, improved battery life. The new Apple Watch is all about fitness and functionality. Whether you want to monitor your performance in cycling, running, or walking, the Apple Watch Series 2 will help you track your accomplishments.
Belkin Lightning Audio + Charge RockStar
With Apple scrapping the beloved 3.5mm headphone jack, iPhone users are scourging to find a solution to charge their devices while listening to music. With the advent of the Lightning Audio Earpods, Belkin has made it possible to listen to Lightning Audio music, while charging at the same time with their Lightning Audio + Charge RockStar.
Lightning to 3.5mm Headphone Jack Adapter
Apple Airpods constantly falling out of your ears? Apple has created an adapter to allow iPhone users to use their favorite pair of 3.5mm headphones, with the new iPhone 7 and 7 Plus. Simply plug in, and press play. No more worrying about Apple's Airpods not fitting into your ears.
Evo Aqua Case
As humans, we want to take our phones with us wherever we go, whatever the conditions may be. Tech 21 has created a case for people that want to "do it all" regardless of rain or shine. The Evo Aqua Case ensures that your iPhone will be waterproof and drop proof, despite the circumstances you may subject your phone too. These iPhone accessories make it ideal for those who brave all weather conditions. 
Peel Super Thin iPhone 7 Case
Cases are a great way to protect your phone, until they become intrusive. Looking for iPhone accessories that won't take away from the aesthetic? Keep your phone the way it came, with Peel's ultra-thin iPhone case. Its purposed to keep your iPhone looking the way it was when you took it out of the box on day 1. No logos to represent here, just a 0.35mm thin case that swaddles around your iPhone's curves.
Mophie Juice Pack Air
Always on the go, but with no battery to go anywhere with? Mohpie's Juice Pack gives users a substantial 60% increase in external battery capacity. Not only will this case keep your iPhone charged, but it will also protect every edge of your iPhone. Keep up with the day's demands, and stay juiced.
How to Determine Which Social Network Is Right For Your Business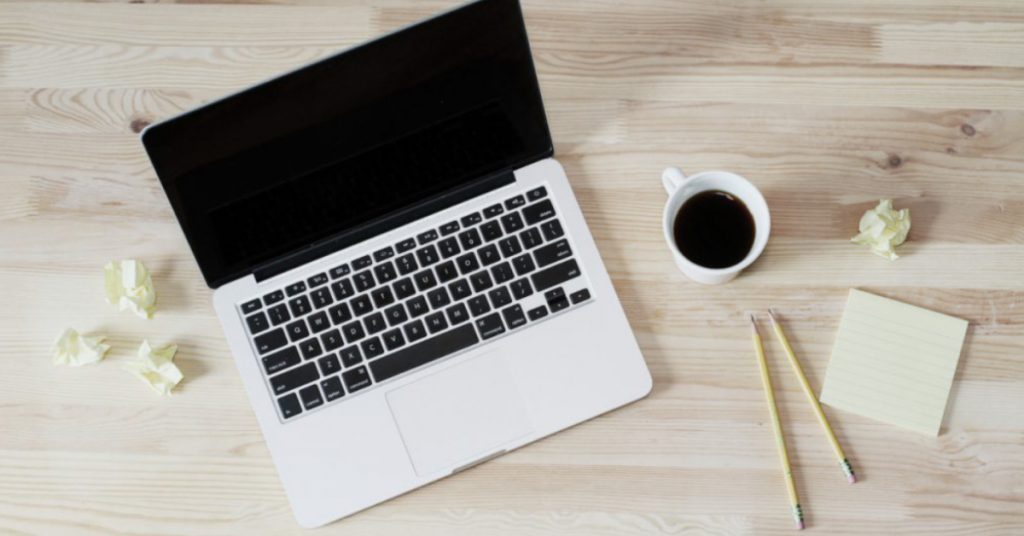 Often times startups hop on every major social network to look "present," but fail to keep up with all of their accounts. Sometimes being present online, but failing to be consistent on your profiles is worse than not having a social account at all. Imagine a customer browsing your website, and they decide to hit the "Facebook" icon to like your page so that they can stay updated on your sales. As they are linked to your company's page- they see posts from 2014. They will start questioning how legit your business is or if your business is still active. You could seriously lose a potential customer! Keeping up to date with a company page is a lot of work, and you can't afford to be on every single social media platform. You need to understand which network (or networks) fits the best for your business, and focus on that.  
Let's start with Facebook. Facebook has over 1 billion monthly users worldwide- and 73% of the US adult population, which means that you can basically reach consumers in every industry. It is a great place to start to test your social media campaigns. Facebook is best for building brand awareness, staying familiar with your current customers, and grabbing the attention of potential customers. To have a Facebook profile, you need to stay committed to posting at least once a day, with high quality content (pictures and videos do a lot better than plain text). Although Facebook does work for B2B businesses, it is where the B2C business truly shines. But, regardless of the industry or the size of your demographics, you will most likely be able to bring exposure to your company and establish a true community around your brand. Facebook is the only social media platform you should be on no matter what field you are in.
The second most talked about social media network is Twitter. Twitter has 230 million monthly users- and on this platform the users have a higher tendency to follow brands than any other network. Twitter is most popular with young adults ages 18 -29, living in very popular urban areas. Twitter is best for building brand awareness, release breaking news, building relationships with customers and influencers and for handling public complaints (users tend to vent on Twitter). The types of businesses that do best on Twitter are: musicians/influencers, publications, news organizations, marketing companies, and sports related businesses. To have a Twitter profile, you must post a few times a day, and you should be interacting with your industry's community.
Instagram is becoming one of the fastest growing networks, and brands are getting so creative with their marketing strategies! Instagram has over 500 million monthly users- most are female, younger than 35, living in urban areas. According to Forrester Research- Instagram users were 58 times more likely to engage with brands compared to Facebook and Twitter. Instagram is best building brand awareness, interacting with customers and influencers, staying familiar with existing customers, and grabbing the attention of potential customers. Instagram is usually best for B2C companies, but users are slowly moving from Facebook and Twitter into Instagram so that may change soon for the B2B world. The types of businesses that do best on Instagram are: fashion brands, retailers, Etsy shops, bloggers, home décor brands, active/sports/fitness related. On Instagram, visual storytelling is an art form, so brands need to be willing to post consistent high quality content and able to engage with followers regularly.  
Another fast growing network is Pinterest. It use to be just for moms looking for recipes, brides looking for wedding décor, and new parents looking for baby advice, but it has evolved into much more. Pinterest has over 110 million monthly users. 73% of users are females between the ages of 18-50. Pinterest is best for driving referral traffic back to your blog, video, or store. Pinterest is best for B2C businesses whose niche is: cooking, arts and crafts, clothing/fashion, baby items, home décor/design, event décor, or gift items. This is a goldmine for creative industries as you can communicate directly to the customer. Since users are constantly "repining," you may receive free marketing from fans that repin your image to their followers. To have a business Pinterest profile, you must be ready to update it every time you post a blog, throw an event, or have a new item in stock. People want easy, digestible content like infographics, quotes, blog title graphics, close ups of décor, outfit ideas, etc. Make sure to title your picture appropriately, write a relevant description that has relevant keywords, and link it back to your website.
LinkedIn is the only social network that is specifically for B2B companies. It was designed for educated professionals looking to advance their careers and stay well connected within their industries. LinkedIn has over 106 million monthly users, both male and female ranging in ages 25-64. Most users have a bachelor's degree or higher. LinkedIn is best if business development is a core focus. It is a great tool to build brand awareness, promote career opportunities, and educate potential customers on your products and services. To have a LinkedIn company page, you must be ready to update it a few times a week sharing company updates, content that relates to your industry, and interact with industry related groups. Unlike most social media networks, LinkedIn is the place where everything you communicate should be professional.
To determine which social network(s) is right for your business, finish this sentence: "My target audience is on _________." The next step is getting started on the one or two best options. Once you get the hang of it and create a community of followers, you can move on to adding another social media platform to your list. Whatever you choose, just be sure to be consistent in posting high quality content. You NEED to be active on social media if you want to have a successful business.  The beauty of social media is that it is FREE marketing. It may take a few months of dedication of working on your profile, gaining followers and building your engagement. But if you apply the right tactics, overtime you will see an increase in awareness of your brand and interest in your product or services.