Pixio PX347c Prime Review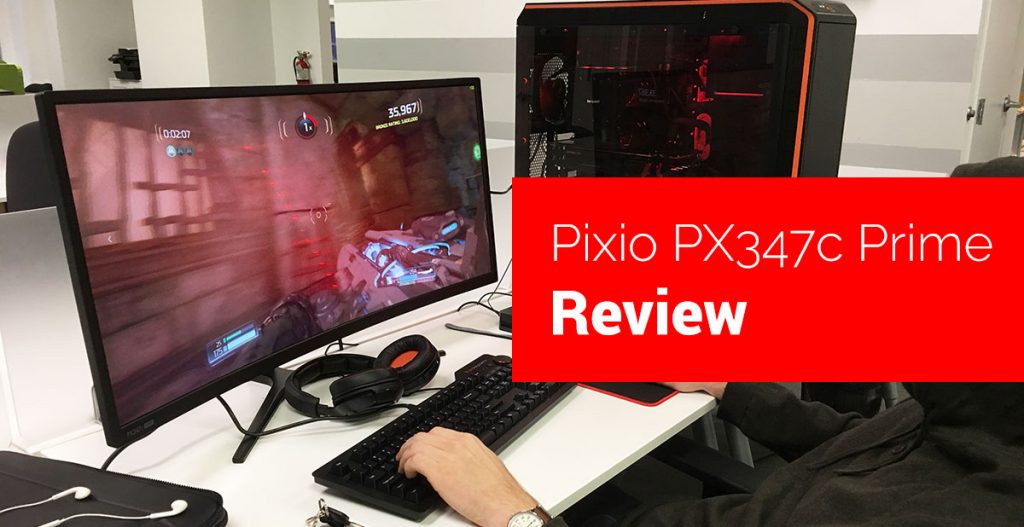 Today we're reviewing Pixio's latest Gaming Monitor the Pixio PX347c Prime. Pixio was generous enough to provide us with the monitor for this review. When we review products we try to pair the product with the correct demographic that would actually buy and use the product to ensure the review is accurate. Our Gaming Unit, which specifically write and review gaming products, were tasked to review the Pixio PX347c Prime and test it in real-life gamer-appropriate settings.
Our gaming unit built a custom PC for hardcore gaming and we decided to use Pixio PX347c Prime as our monitor of choice due to it's 21:9 ultrawide screen format and the promised 100hz at a ridiculous price of $599. Our gaming unit review team comprised of hardcore competitive E-sports level gamers, your typical noobs, and technical savvy hardware geeks.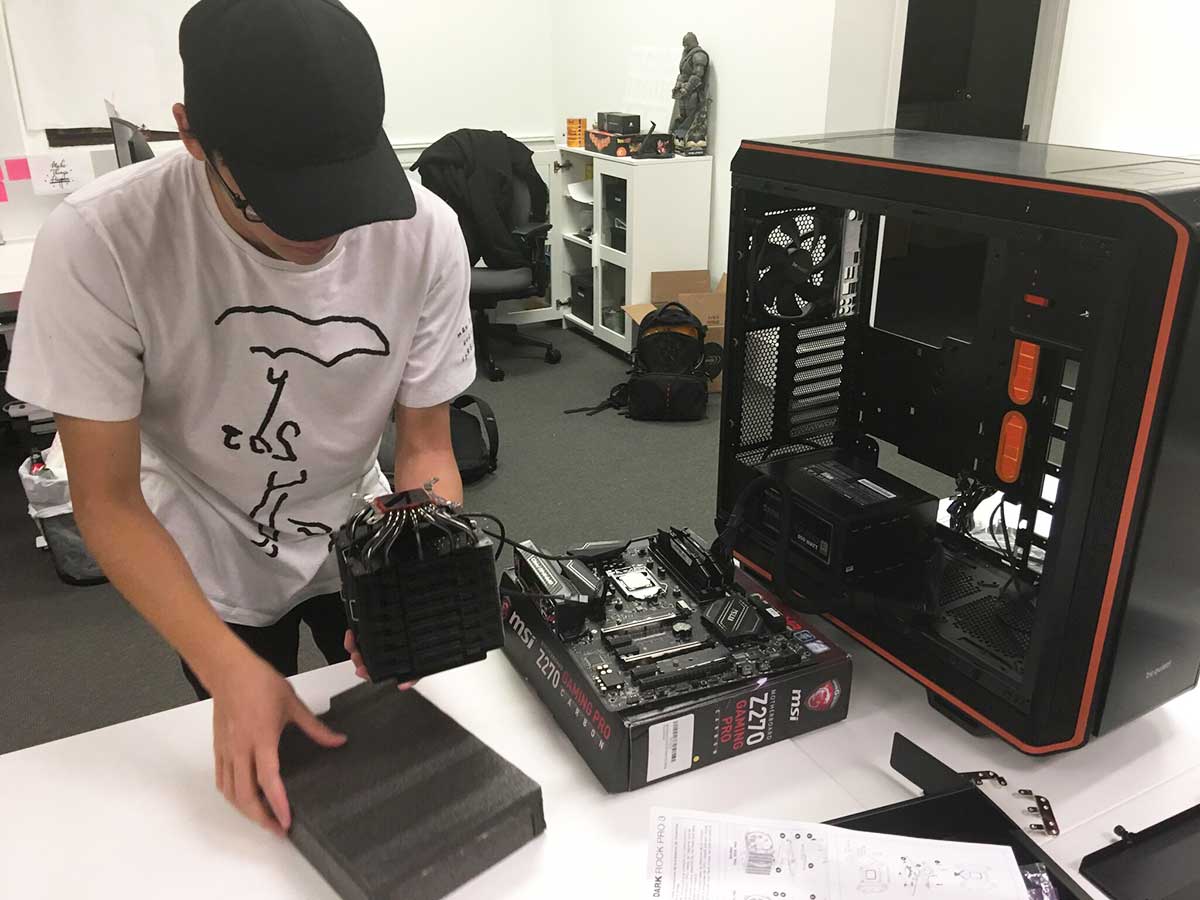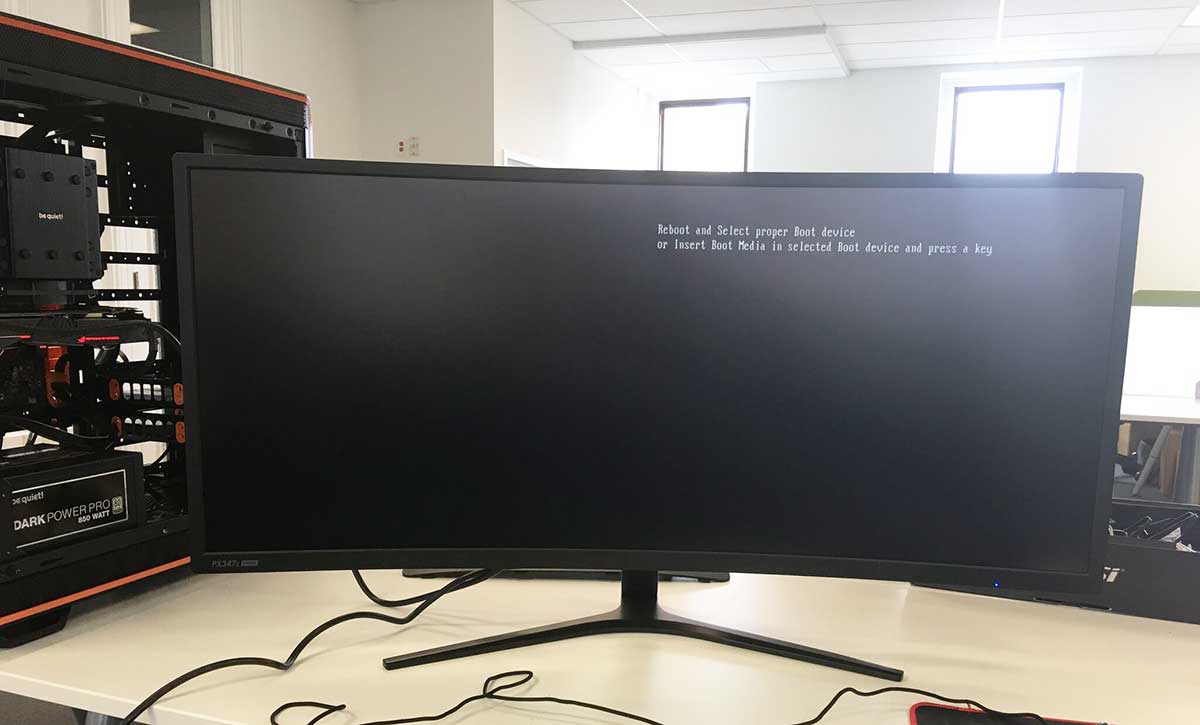 The Specs:
-34 inch WQHD (Wide Quad High Definition) 3440 x 1440 pixels
-100Hz liquid smooth, blur-free Refresh Rate
-Flicker Free, Low Blue Light
-Adaptive-Sync (80-100hz)
-178˚ Viewing Angle
-Anti-glare screen
-3000:1 Contrast Ratio, 50000:1 Dynamic Contrast Ratio
-1x HDMI, 1x DVI, 1x DP connection
-21:9 or 4:3 Aspect Ratio
-PIP, PIPPOS, PBP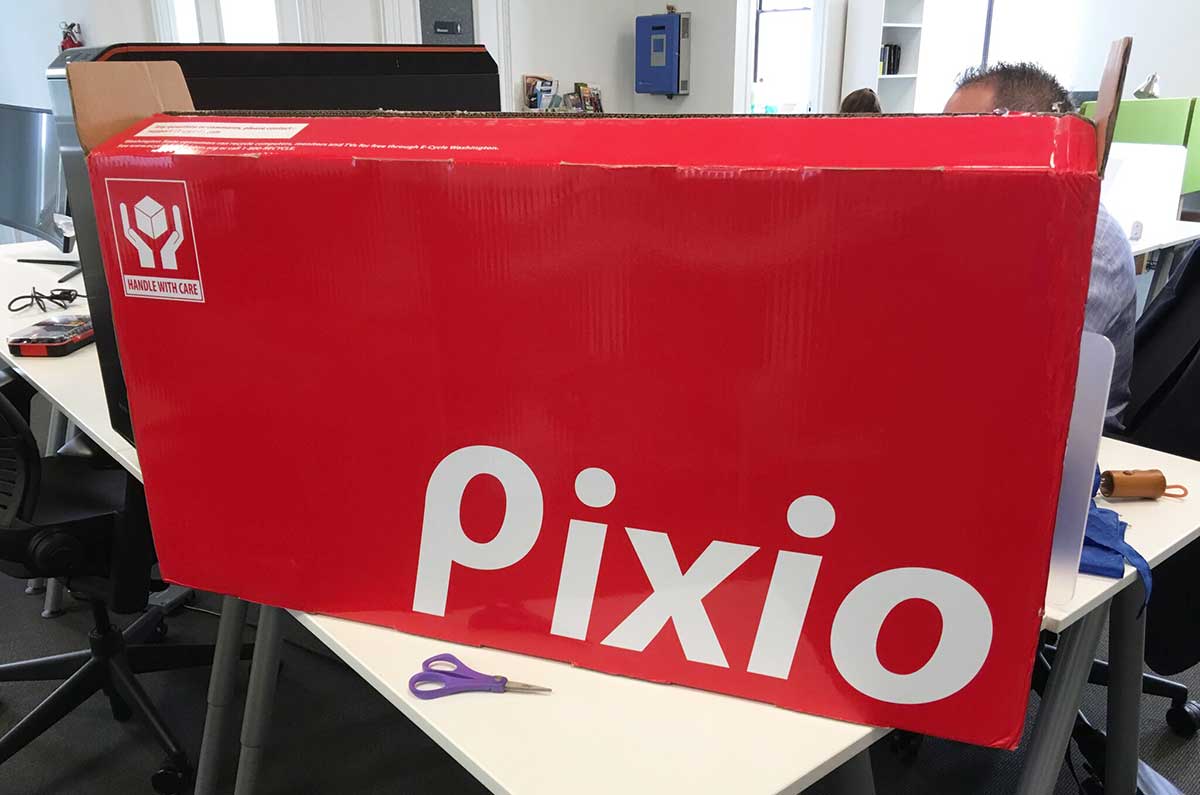 Price: $599 MSRP
If you're looking at the list of features the Pixio PX347c Prime comes with and then look at the price, you'll be hard press to not think it's either a cheap Chinese knockoff or low-quality reproduction of an Acer Predator or BenQ monitor. Our doubts were put to rest upon opening the monitor. The monitor is definitely on the heavier side (never a bad thing) weighing in at easily 15-17 lbs.
Build quality & design
The Pixio PX347c Prime offers an elegant and simplistic design. Despite being a gamer-centic monitor targeting serious e-sports crowd, it doesn't come with the angles, flares, and accents other gamer gear sports. Instead, it features an edge-to-edge curved monitor with a luxury matted black that's fingerprint proof. It's a heavy monitor, may require 2 people to assemble (to be safe), and it's weight is reassuring of the build quality. The overall construction of the PX347c Prime is sturdy and feels reliable.
Navigation & Menu
Buttons to navigate the menu are hidden underneath the display panel and they're embossed to give your fingers tactile clues to their function. Menu is fairly easy to navigate and Pixio added FPS gaming mode for their first person shooter gamers to enhance titles such as Call of Duty, Battlefront, Wolfenstein etc.  And there's also RTS gaming mode for their real time strategy fans playing titles such as Starcraft II.
There's also your basic functions to change various settings such as brightness, contrast, and other essentials. The menu was intuitive and easy enough to navigate without referring to the manual. It's also responsive with very little delay time between inputs. Due to the size of the monitor, Pixio included PIP (picture in picture) feature in case you want to utilize the screen's real estate to it's fullest potential.
There's also an added feature call Low Blue Light to protect your eyes from straining during long hours of work or using the monitor. These are well thought out features and their enhancement is highly noticeable, especially RTS mode.
Connectivity
Pixio went with the bare essentials and provided Dual link DVI, HDMI, and Display Port options. HDMI works, however Display Port is recommended to achieve consistent 100hz performance. Pixio included a beefy Display Port connector with the monitor.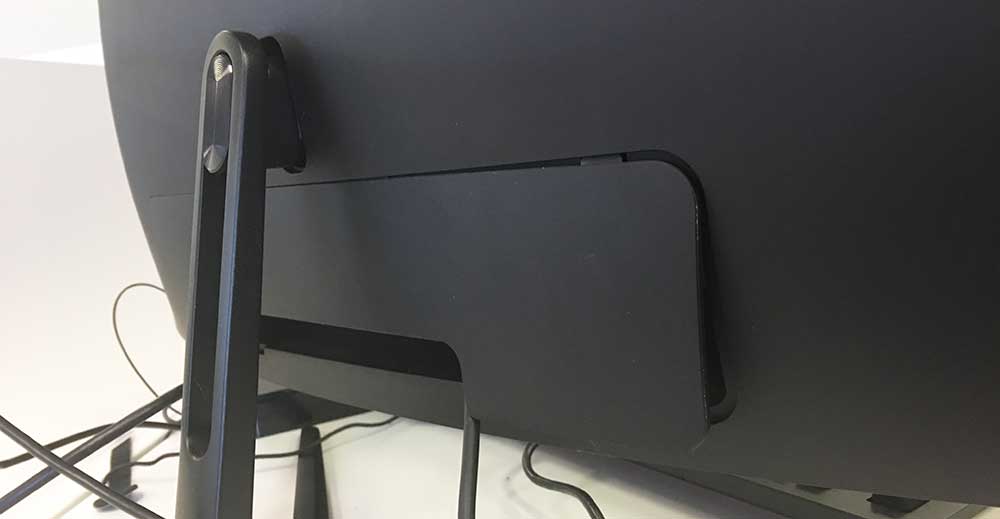 The back panel where the ports are located has an annoying cover that's difficult to take on and off.  Removal of the cover requires unnecessary and strenuous effort. Our gaming unit left the cover off after several attempts to put it back on.
"Removal of the cover requires unnecessary and strenuous effort."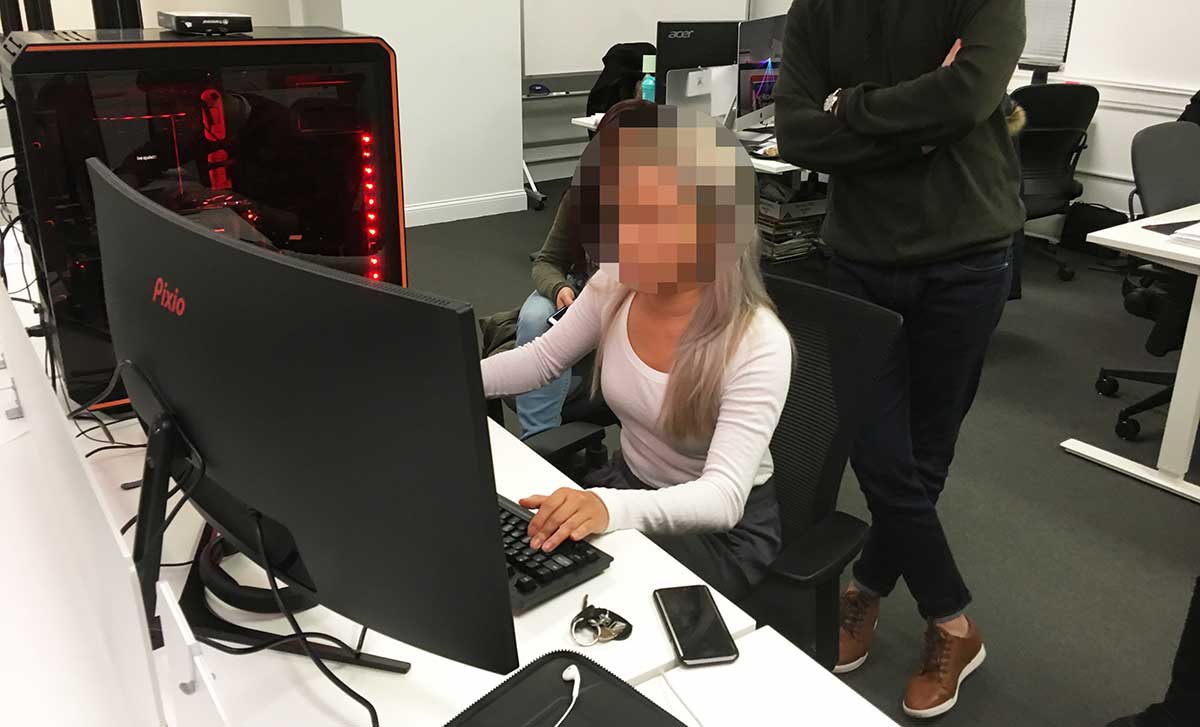 The Stand
The stand is an obtuse angled V-shaped base made from a solid piece of metal. It's a no-frills stand with limited tilt adjustability and easily screws onto the back of the monitor via a few small allen screws.It's not pretty but it feels strong enough to securely hold up the monitor.
No Vesa Mount?
This was a bit of a surprise, given how well the build quality is and also the fact that Pixio sells their own custom Vesa mount. However, it's a large enough monitor that you'd want to keep it at a distance rather than up close as you would with a 16:9 ratio monitor. For us, the monitor's exceptional viewing angles and tilt adjustability was more than sufficient and didn't seem to bother our gaming unit.
Screen Quality
We appreciated Pixio for not cheapening out on the screen. They could've used a cheaper alternative to meet this price point, but they opted to use a Samsung SVA screen panel with Adaptive-Sync support to produce the beautiful 34″ display at 3440×1440 resolution. This resulted in higher image quality, incredible blacks, great consistent whites, and vibrant range of colors. The viewing angle was good and didn't suffer from any color shifting.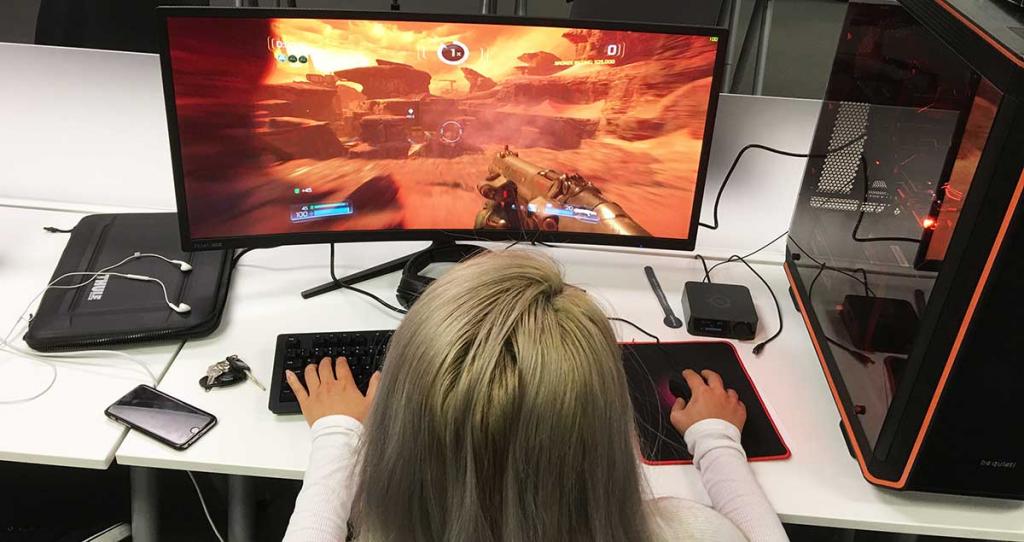 "The screen delivers incredible blacks,  great uniformity on whites, and vibrant colors."
Pixio PX347c Prime's Refresh Rate
100hz at 3440 x 1440 resolution typically are found between the $700 – $1200 range of monitors. The Acer Predator X34 offers 60/100hz ultrawide at $999, AOC AG352UCG runs similar specs at $952, and Samsung C34H890 will cost you $1139. So you can see why the $599 price tag is literally one of the best selling proposition Pixio has to offer. But does the refresh rate truly hold up or is this just a diluted promise that's only applicable under specific settings/configurations?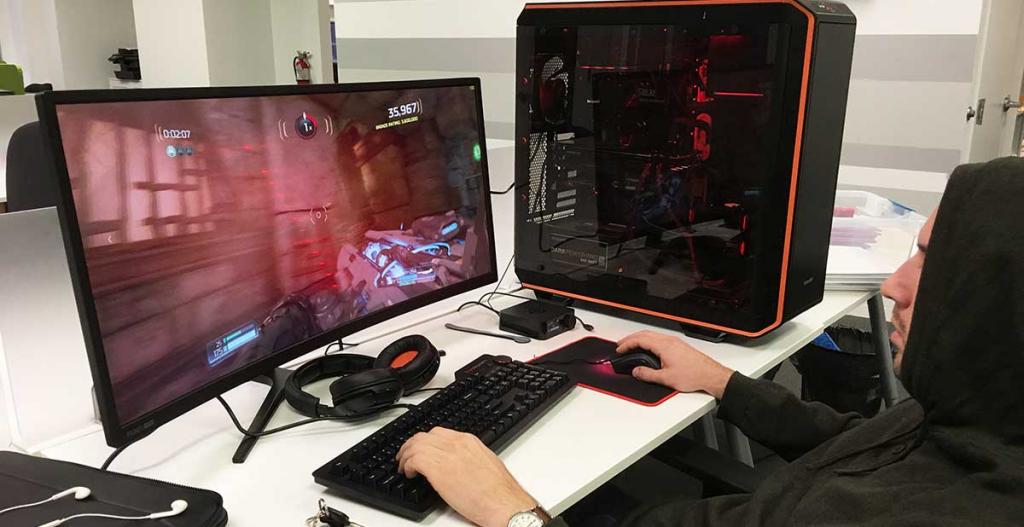 In order to get the best performance and crank out consistent tear-free 100hz gaming, you'll need to use Display Port. This monitor supports Adaptive-Sync and will boost performance if you're using an AMD setup that supports it. If you're using an Nvidia graphics card, you can disable Adaptive-Sync and still get rock solid performance if you're running a higher powered graphics card (1070+).
From our test, the monitor was able to deliver great performance at 60 – 80hz in 60hz mode.  Built-in Adaptive-Sync range goes up to 100hz and provides tear-free rendering of games. However the benefits of the 100hz is only good if you're running over 60+ FPS. Anything lower than 60FPS, you'll notice significant performance drop and tearing.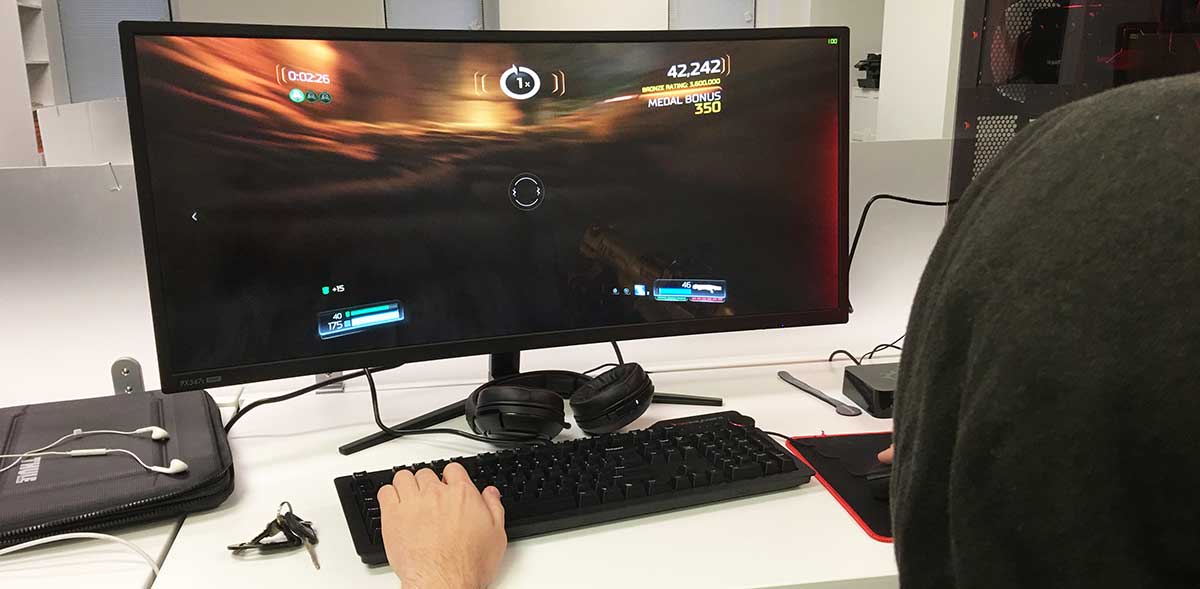 The Pixio PX347c Prime delivered exceptional tear-free silky smooth gaming experience when we played Doom on ultra setting using an Asus Strix 1080Ti outputting over 100FPS. There were no screen tears, monitor delays, or even a single skipped frame when running at 100hz. Pixio lived up to their "liquid smooth, blur-free Refresh Rate" promised under our tests.
On the other hand, when using a lower-end graphics card that couldn't muster even 60FPS, we were better off turning Adaptive Sync off. Once we turned Adaptive Sync off, performance was fine.
"Pixio lived up to their "liquid smooth, blur-free Refresh Rate" promised"
Gaming Experience
The spacious digital real estate of the Pixio PX347c Prime's gorgeous 34″ WQHD 3440 x 1440 pixels screen provided a whole new experience for many of our testers. The sheer amount of visibly you gain can provide a competitive edge in shooting and rts games because you can see at least 35% more of the map.
We tested titles such as Battlefield 1, Dishonored 2, Witcher 3, and Doom. The overall gaming experience on the 347c is mesmerizing and once you've experienced it, you can't go back to a regular 16:9 aspect ratio monitor without feeling the loss.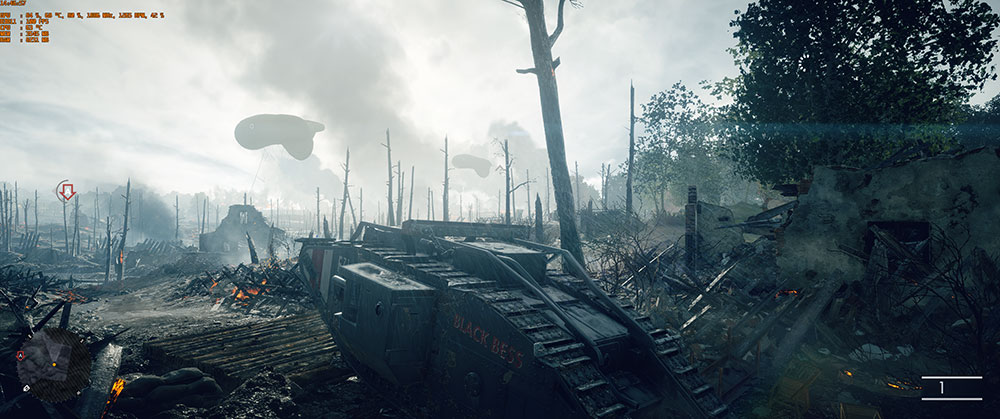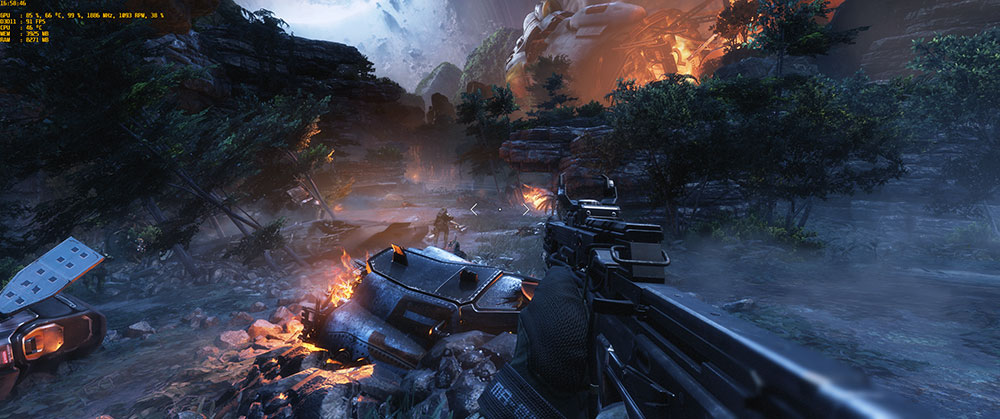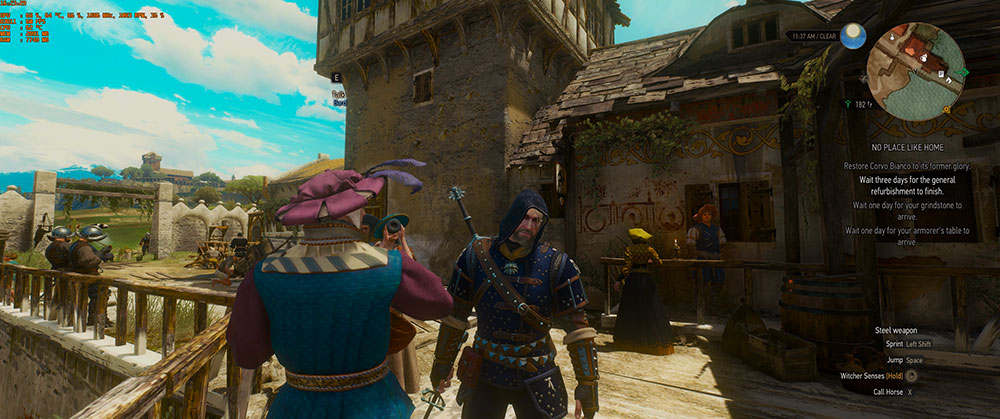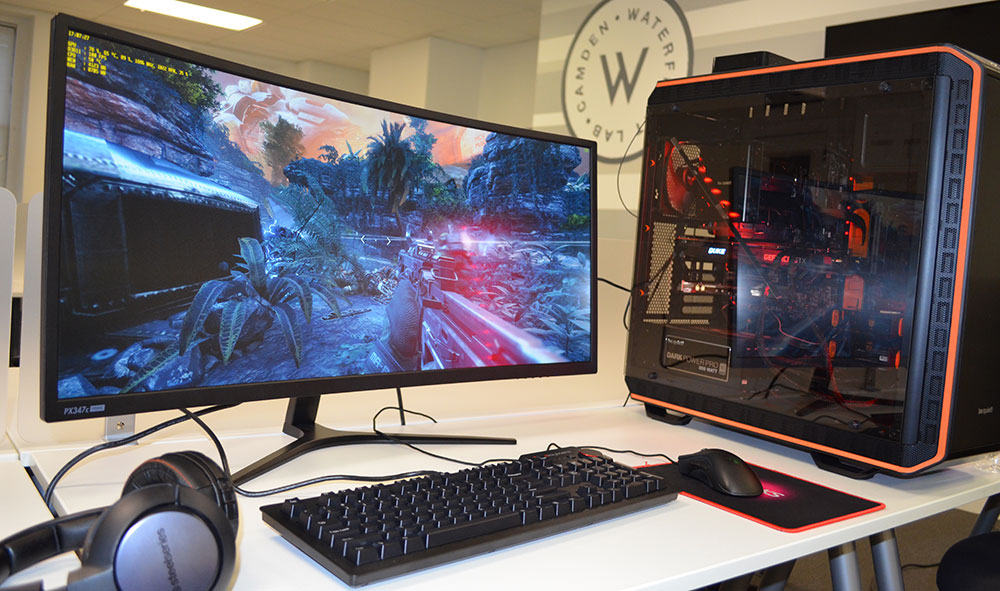 Response time 
The Pixio 347c Prime's response time was around 8ms, which isn't terrible, but higher than we'd preferred.

Verdict – A Definite Buy
It's clear that Pixio knew who their customers were, what their customers wanted, and engineered a monitor to fit exactly that. The Pixio PX347c Prime is an absolute beast when it comes to gaming performance. It packs silk smooth performance at 100hz, Adaptive-Sync, stunningly beautiful monitor that displays beautiful colors & rich black, and comes in at 34″ with 3440 x 1440 pixels…for $599. Like every monitor on the market the Pixio PX347c Prime certainly has a few cons, however we'd hardly call it "cons" since they weren't building a monitor for everybody. They built a gaming monitor for gamers, and the gamers that tested the monitor only cared about one thing – performance. And the one thing that gamers cared about was the one thing that Pixio delivered with flying colors.
Interested in buying the Pixio PX347c Prime? Get it for $599 on Amazon. 
How To Get Funding For Your Small Business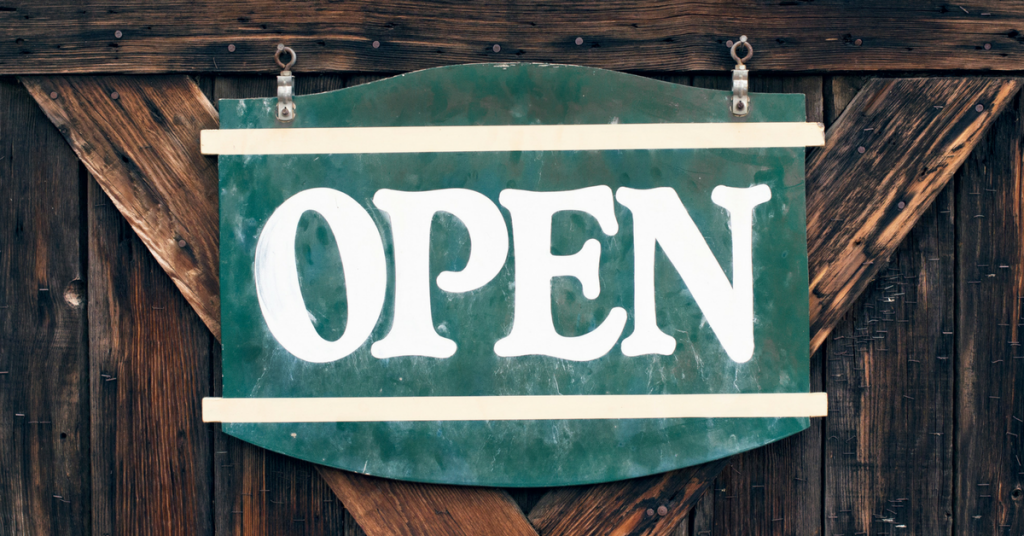 It can feel very overwhelming being a small business owner. Sometimes you might not even know where to start. This article was created to give you some tips on how to obtain resources to grow your company. The most important thing is to never quit on your dreams. There are so many tools out there that can help you grow your company more efficiently. 
Visit the Small Business Association in your city
It is very important to write a business plan. Before you seek out funding, it is critical to have a clear outline of your business goals and objectives. The SBA can assist you with reviewing your business plan and help in advising you on available funding programs. They also have mentorship programs that you can sign up for. It is vital to network with other professionals in your industry.
The Small Business Association can also provide a plethora of tips on preparing a financial statement. It is important to understand your company's profits and losses. An Income Statement can assist you with measuring your company's profitability over a period of time. Each month, you should evaluate your company's financial records. You don't need to be an accountant to prepare these types of statements. It is critical to understand every aspect of your business before you seek funding.
Research grant programs
There are available grant programs that you can apply for. Grants for small businesses have a challenging application process, plus businesses need to meet certain requirements in order to qualify. There are grants available for specific demographics, research purposes, geographic locations, and business types.
The federal government does provide grants to small business engaged in scientific research and development (R&D) under the Small Business Innovation Research (SBIR) Program. Depending on the nature of your business, you might be able to qualify for a variety of different grants.
Develop a personal saving plan
It is very common for small businesses to be self-funded. You would be surprised about how much you can save if you create an effective budget. Reducing eating out at least twice a week can save you hundreds of dollars each month. Having a social calendar is fun, but you have to remember that you are building your small business right now.
If you are selling a product, a great way of saving money is by buying in bulk. You can sometimes get great discounts by buying items from overseas. Another great way to save money is by making your own products or printing your own marketing materials. Try being creative and you never know what can happen. It will feel very gratifying to see the results of your hard work. Handmade items also give a very personalized and custom feel to the items. Pinterest is a great site to get inspiration for your projects.
Host a fundraising event
Giving back is very important and there are several non-profits that are doing great things in the community. If you are looking to obtain funding for a good cause, try hosting a fundraising event. Several restaurants are willing to allow you to host a free event at their location and donate a portion of everyone's meal to charity. You could also add a feature on your website to allow customers to donate a $1 to your charity at the checkout.
People love to read positive stories about companies that give back to the local community. You can also offer individual internships at your company, so they can get school credit or community service hours. Once you have raised funds for your charity or non-profit organization, you can issue a press release or invite a local news station to report what you are doing for the community.  "Kindness in words creates confidence. Kindness in thinking creates profoundness. Kindness in giving creates love." – Lao Tzu
How business loans can be effective
There will come a time when you need to grow your small business. It is difficult to grow your business if you don't have the available cash flow. A lot of startups fail because they are unable to take their businesses to the next level. I suggest that you review your business and write out your expenses. Estimate how much money it would take for you to operate, then use that figure to help determine how much you need. You will most likely need to provide financial records to show the amount of money your small business earns as well.
Several well-known banking institutions and online sites offer small business loans. Credit unions and community banks are very small business friendly. Obtaining a line of a credit is also a possible option. Check your credit score because that will play a huge part in getting your loan approved at a good interest rate. There are predatory lenders out there that will offer extremely high interest rates. You don't want to get a business loan and then end up losing your business trying to repay the loan. Having a business loan can reduce the stress of covering your current overhead, get you to pay your staffs, and will allow you to focus on growing your business.
PayPal is a great tool for tracking your business expenses and generating reports. You can also use the PayPal card swipe machine to accept payments for a fee. A little known resource is the PayPal Working Capital funding service. I would advise that you read the reviews and important disclosures regarding this funding option. PayPal Working Capital offers flexible payment options, fixed fees, no credit check, and funding is available in minutes if approved.
Crowdfunding might be a great option
There are several popular rewards-based crowdfunding options. This is where companies offer 'rewards' or 'perks' to individuals who pledge to his or her project. It is important to research all of the pros and cons associated with this option. These programs also allow you to interact with the world and obtain feedback on your company or idea. A potential investor might be out there waiting to jump in and help you fund your small business.
There are also several personal online fundraising sites that you can share with your friends and family. It is recommended to have a strong presentation of what the funding will be used for. This will help you obtain more funding and encourage more people to share it with others. This option typically doesn't generate as much revenue as crowdfunding, but it can be very effective.
If you are looking to create a small business, I would like to wish you the best of luck. Owning a small business is one of the most rewarding and scariest things that you will ever do. America was built by small businesses and it is important to know some of the available tools to grow your company.
How Coffee Is Affecting Your Work Day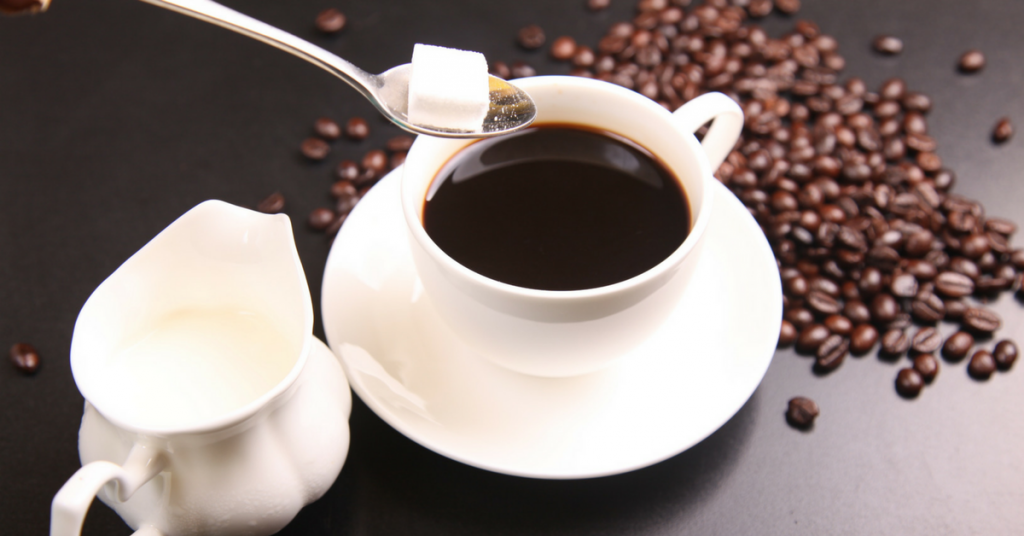 Most of the working world is dependent of coffee; and why not? It is a shot of energy when you need it the most. Coffee adds focus so that you're alert and can get through that pile of work sitting on your desk. But that's not all there is about coffee. Here are some things you need to know about how coffee is affecting your work.
Helps You Learn Faster
Studies show that you can learn faster when you're drinking a cup of Joe. This is probably the reason why there are so many coffee shops near schools and universities. The study suggests that the brain on coffee works overtime to help you learn faster while improving information retention. It works the same way if you're a student or employee so everybody that needs to learn something fast can take advantage of it.
A study published in the journal PLOS shows that 200 milligrams of caffeine is enough to prod the brain to identify words and phrases faster. Aside from improved memory retention, the study also showed increased ability to solve reason-based problems.
Improves Productivity
Research from MIT supports the idea that coffee consumption can help people become more creative individually and in a group setting. For some people, coffee stimulates the brain by improving focus and making way for creative thinking.
Helps With Alertness
Contrary to popular belief, coffee does not wake you up. However, it does stop adenosine (a compound in your brain) from making you sleepy. This substance builds up in your brain throughout the day lowering energy levels and making you sleepy. During the morning, you feel sleepy from the leftover adenosine in your brain. In the afternoons, the buildup makes you sleepy which is why you need another shot of coffee. Aside from increasing your focus, it can also ramp up your brain's energy levels. More energy for the brain means more focus, improved problem solving and general cognitive function skills.
Social Lubricant
A study from MIT discovered that employees that take coffee breaks together are more productive. The study followed groups of people working in a call center. They found that groups who had coffee breaks together had better performance compared to employees who took coffee breaks alone. Next time you decide to get to know a co-worker with a glass of wine after work, socialize over a cup of coffee instead to perform better while learning about them.
Eases Desk Pain
Do you ever wonder why computer programmers keep sipping cups of coffee while sitting at their desks? This is because consuming coffee has been found to ease pain in the neck, forearms, wrists and shoulders which are often associated with sitting long hours on a desk. A study by the University of Georgia discovered that moderate caffeine consumption can help reduce up to 48% of muscle pain.  But before you chug another cup of coffee, you need to know that caffeine tolerance makes a difference. Habitual coffee drinking can negate the pain relieving experience because you are building up a tolerance.
Coffee Can Make A Stressful Situation More Stressful
Coffee can "exaggerate sympathetic adrenal-medullary responses" to the stressful situations of daily life. This is because caffeine increases blood pressure and spikes adrenalin levels which in turn increase your stress levels. This effect can stay even if you've left the office. As we know, high stress levels can interfere with performance and productivity so it's best to limit your coffee intake at work.
OK With Sleep Deprivation
Drinking coffee makes you okay with sleep deprivation. Over the course of you're career, you've probably stayed late to finish a report or presentation which in turn made you sleep later. Knowing that we have coffee to help us survive another day at work on little sleep makes us comfortable with the situation. However, making a habit of it can be detrimental to your career. Sleep deprivation can make you lose focus, decrease productivity and cause physical and mental health complications.
According to the UK's National Health Service, the best time for coffee is at 2pm when you're energy levels are at their lowest. While coffee is a good stimulant, too much caffeine can be bad for you. Limit yourself to 2 cups a day for optimal results in the workplace.
Public Relations Lessons To Learn From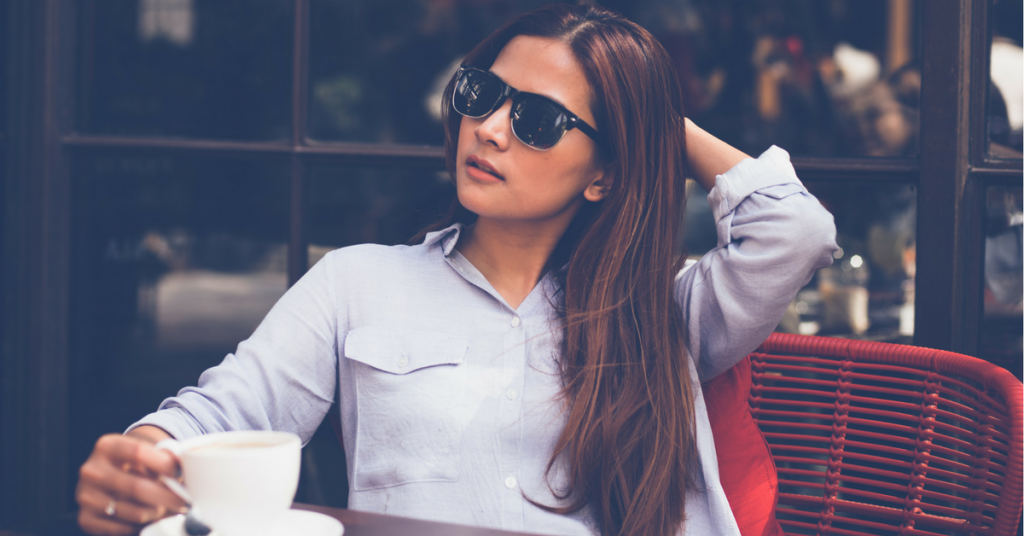 When you're new and inexperienced, the public relations world can be strange and exciting at the same time. Even if you went to school or took the appropriate courses, nothing can prepare you for the real-life experience because there are some things that cannot be taught in school. There are lessons in the PR world that is best learned from experience, trial and error and by learning from other people's mistakes. Here are examples of PR lessons that you can learn from.
Work With Influencers
There are many novices who do not consider working with influencers when they are working on or launching a PR campaign. They undervalue influencers because it is seldom taught in school. Partnering with an influencer is a great PR campaign because they already have networks in place that you can leverage to make your campaign succeed. Nowadays people are connected not only through work but through the internet and social media too. It is normal to "follow" or be "friends" with somebody on social networking sites like Twitter, Facebook and LinkedIn and influencers have their own circle of followers and friends in these platforms. Working with influencers is a great way to spread your message quickly and make your campaign succeed.
Cultivate Media Relationships
People in the media have access to a bigger audience. When you're working in PR it is all about getting the word out and reaching the maximum number of audiences. Don't be shy with reporters. Get to know them and build relationships so that you can call upon them when needed. Aside from reporters, you also need to cultivate a relationship with your online audience. To do this, you need to be accessible to them through social media and blogs. Respond to their queries and engage them in conversation.
Create Newsworthy Content
When you're in school, it is easy to imagine that your clients will have newsworthy content and you will have unlimited media coverage because of it. But when you're in the real world, this is not always the case. When you're a PR executive, it is your job to come up with newsworthy content by capitalizing on relevant events and to find ways to position your clients so that they can engage the media. Whether it is a holiday trend or current events, it is always important to stay abreast of what's trending to get press for your clients.
Rejection Is Not Personal
Don't take rejection personally. Just because you think that something is newsworthy or amazing does not automatically mean that other people deem it so. In school, most students do not need to access the media to garner attention for their assignments. This is why most of them do not have first experience when their stories get rejected. Don't take it personally. Just because the reporter is not interested in your story does not mean to say that your story next week will also get rejected.
Timing Matters
When somebody tells a joke, the narrator has to time it perfectly for maximum effect. The same applies with public relations. It is easy to get impatient because you might think that it is best to strike immediately. However, it also pays to watch and be patient. Don't send newsletters and pitches when no one is likely to read them. Learn the right time to update your clients or company's social media pages, the best time to send email newsletters or when your blog posts go live. Knowing the right timing to update can help maximize viewership and impact.
Re-Use Content
Many of us who frequent the internet know that fresh is always best. However, in the world of public relations, it is alright to re-use content and repeat your message. There is a difference between sounding like a broken record and repetition. You want to repeat your message because some consumers won't remember your message the first time. Repeat the message and reuse content by referencing past blog posts, sharing old posts in your newsletter or sharing old content as #throwbackthursday.
There are many public relations lessons that you don't learn in school. In PR you need to learn to exploit situations to your advantage. If you're new to PR have to be brave and try things that are new to you or get ready to learn as you go along.